Knit & Crochet Stocking Stuffer Ideas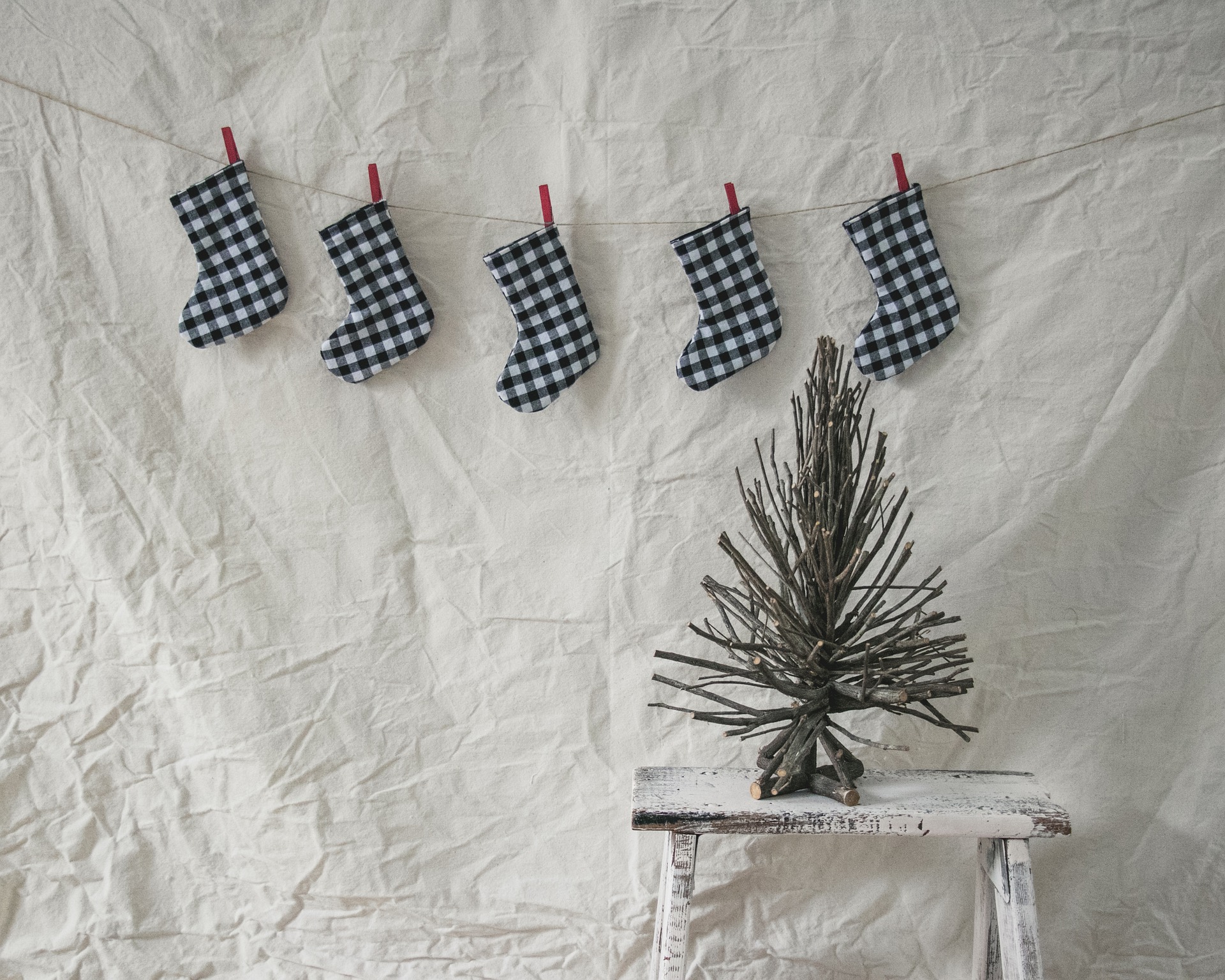 Knit and crochet stocking stuffers are always fun and they are typically quick to make! Every year it seems I'm scrambling to come up with what to put in our Christmas stockings, so I thought it might be nice to share some knit and crochet gift ideas. These are small projects that work well for quick little Christmas and holiday gifts.
Sometimes there just isn't enough time to make our friends and fam a big gift, but even a small handmade item can be cherished for years. 🙂 Here are 10 knit and crochet stocking stuffer ideas to get our creative, Christmas juices flowing!
Knit & Crochet Stocking Stuffers
Mittens & Gloves
Mittens and gloves are useful and make for really nice stocking stuffers. For kiddos, consider making some in their favorite colors. My brother loved receiving his knit fingerless that I made him a few years ago (pattern below). Fingerless mitts are nice in our day of technology because your fingers are free to use the phone!
Fingerless Gloves "Prairie Winds) Crochet Pattern HERE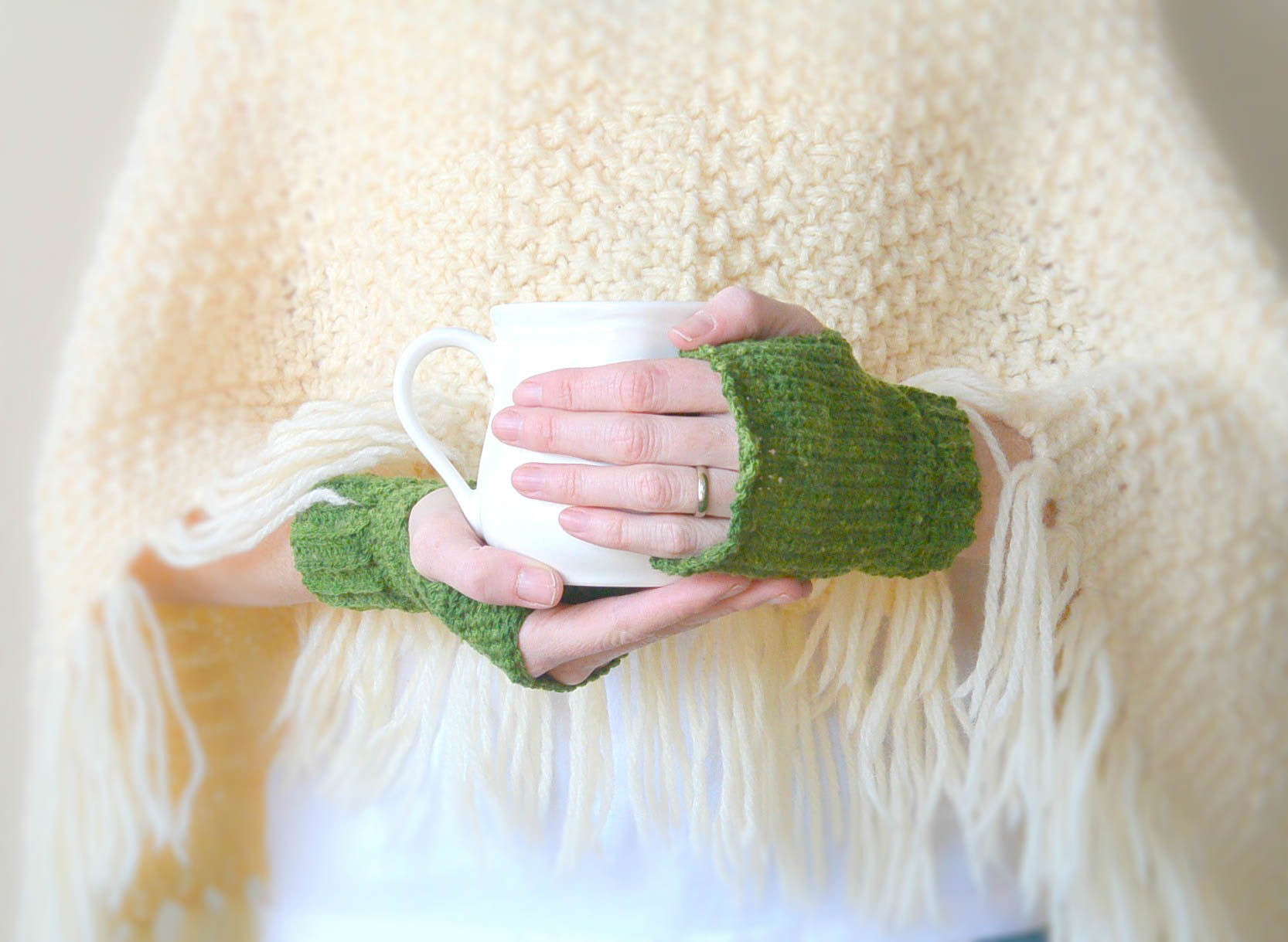 Men's Modern Tweed Fingerless Gloves Knitting Pattern HERE (I gifted these to my brother!)
Women's Chunky Fingerless "Straw Bed" Mittens Knitting Pattern HERE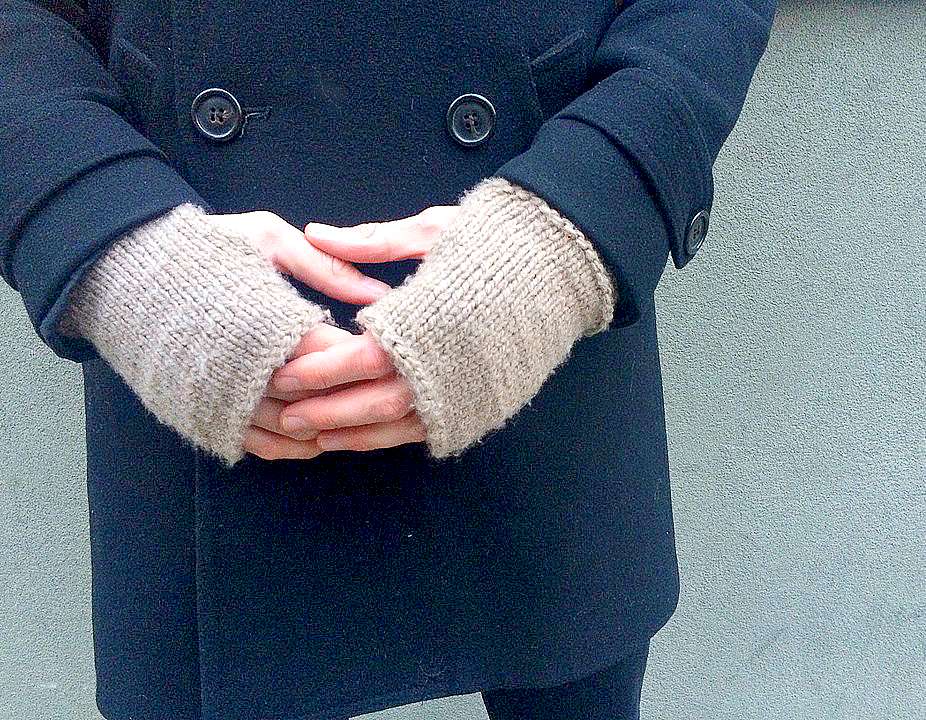 2. Hats
Everyone needs a good hat, and they happen to fit right inside a stocking. 😉 If you pick a pattern that uses super bulky yarn, you can make one in no time! Here are a few of my favorite hat patterns.
Chunky Blues Hat Knitting Pattern – this is my go-to hat pattern! Works up quick and turns out so cute.
Golden Waves Toque Hat Knitting Pattern – a fun easy cable with big yarn and big needles.
Style'n Beanie Crochet Pattern – so easy and great for kiddos!
Favorite Textured Hat Knitting Pattern – simple with no shaping and great seed stitch texture.
Perfect Hat Crochet Pattern – almost looks knit!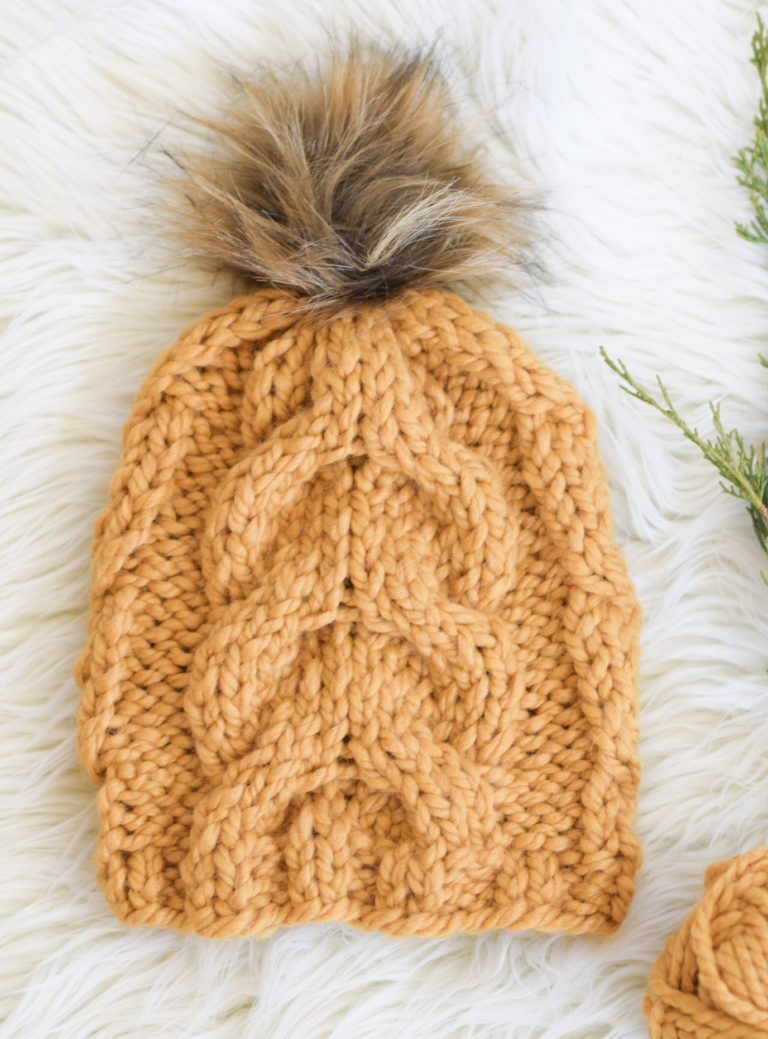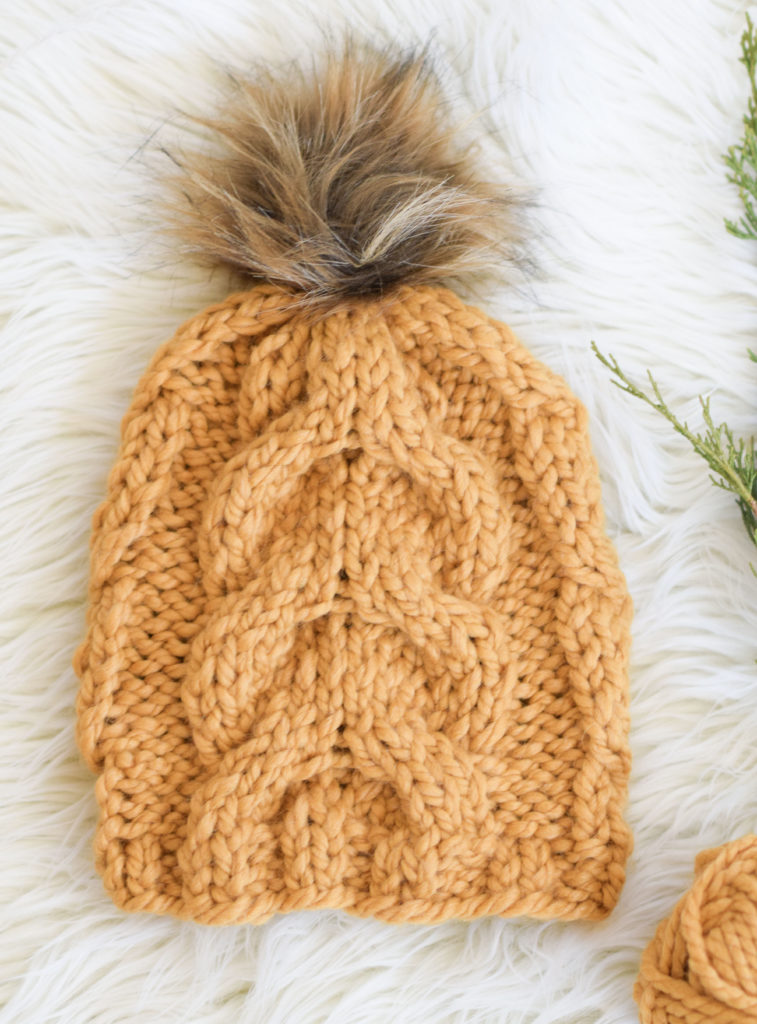 3. Headbands and Ear Warmers – Gals and girls with long hair often prefer ear warmers over hats because of our hair. Here are a few fun options!
Messy Bun Ear Warmer Crochet Pattern HERE – a nice, wide ear warmer pattern!
Golden Fave Twist Headband Crochet Pattern HERE
Fisherman Rib Headband Knitting Pattern HERE
4. Washcloths – Dishcloths and washcloths can always be used! In the past I felt weird using knit and crochet washcloths, as they seemed too "nice". However, I got over it pretty quickly and used them for my daughters baths ALL the time. I now use them regularly in my kitchen. Make sure to use cotton!
Textured Hostess Washcloth Crochet Pattern – this one includes a video tutorial too!
Sunshine Washcloth Knitting Pattern – beautiful seed stitch meets beautiful color.
Bathhouse Spa Washcloth Crochet Pattern – I used this pattern to make washcloths for my daughter when she was a babe!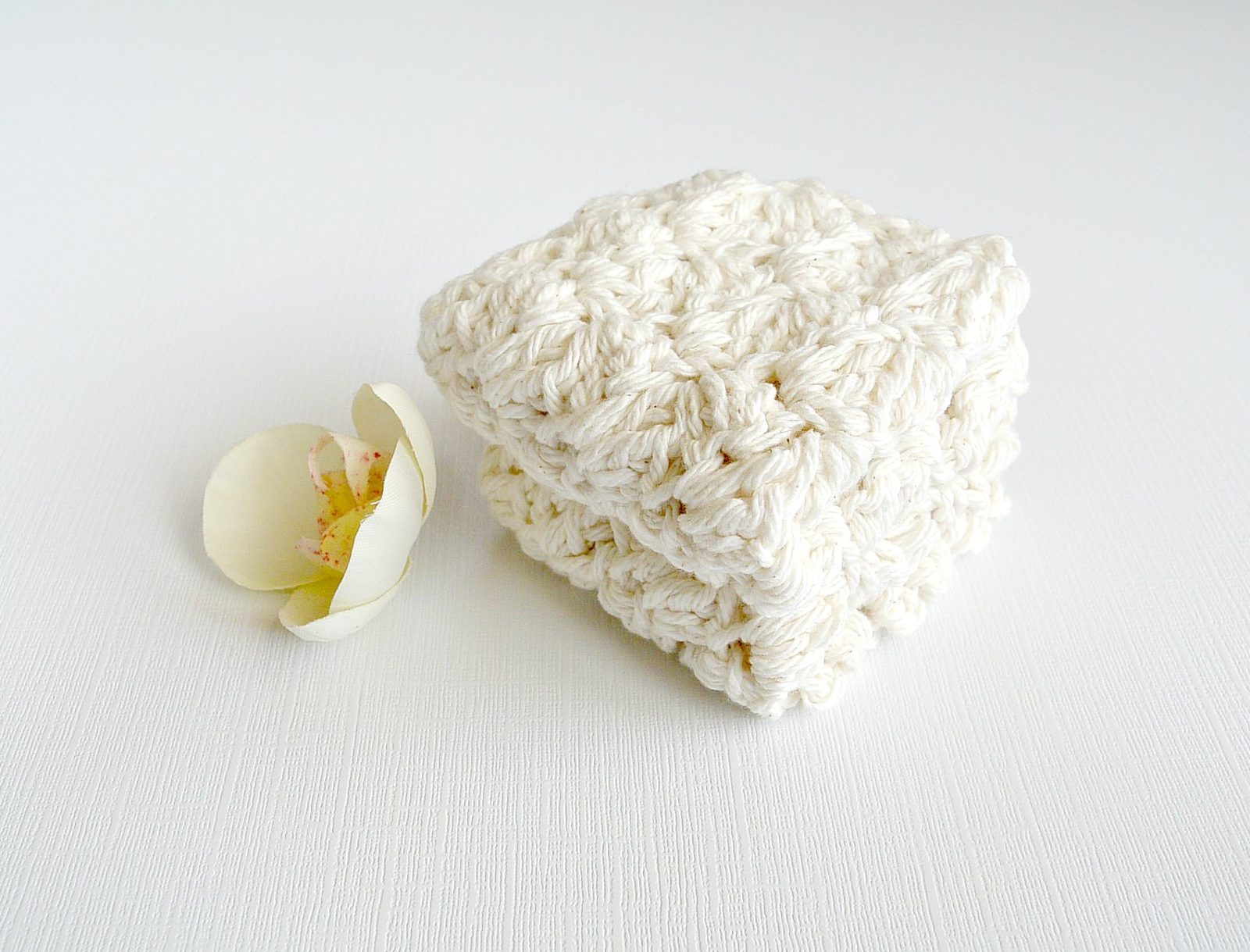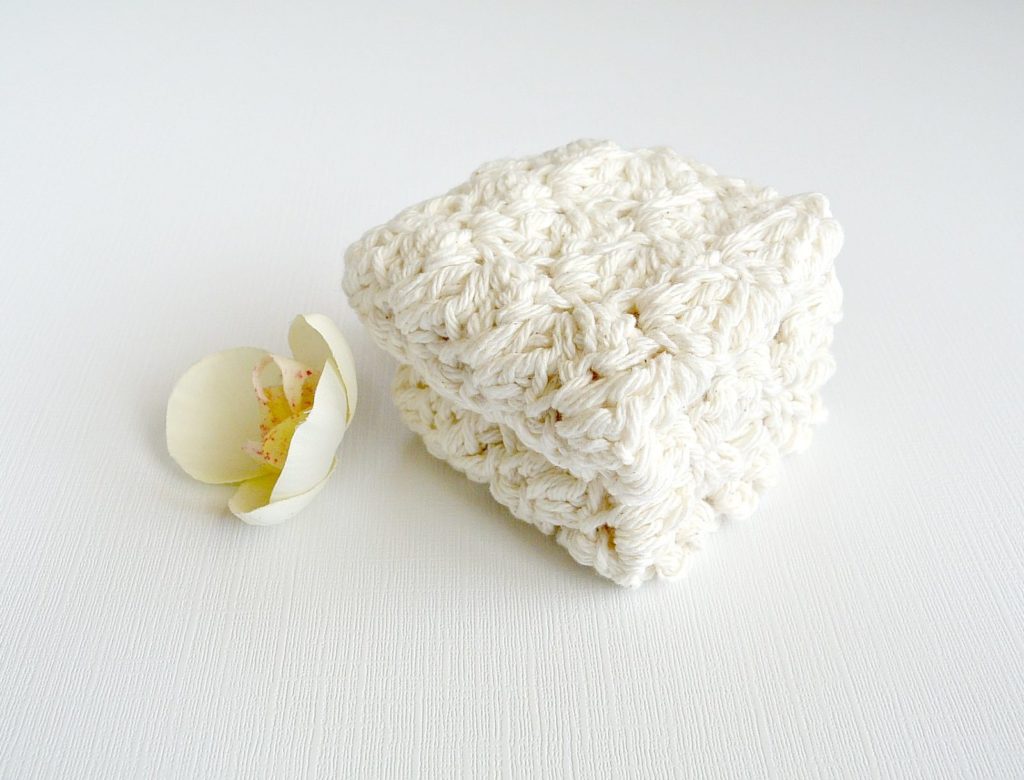 5. Toys! Amigurumi is so much fun for kiddos. Pick their fave animal and make a little stuffed amigurumi for their stocking. Here's a few little ones that I've made!
Woodland Hedgehog Crochet Pattern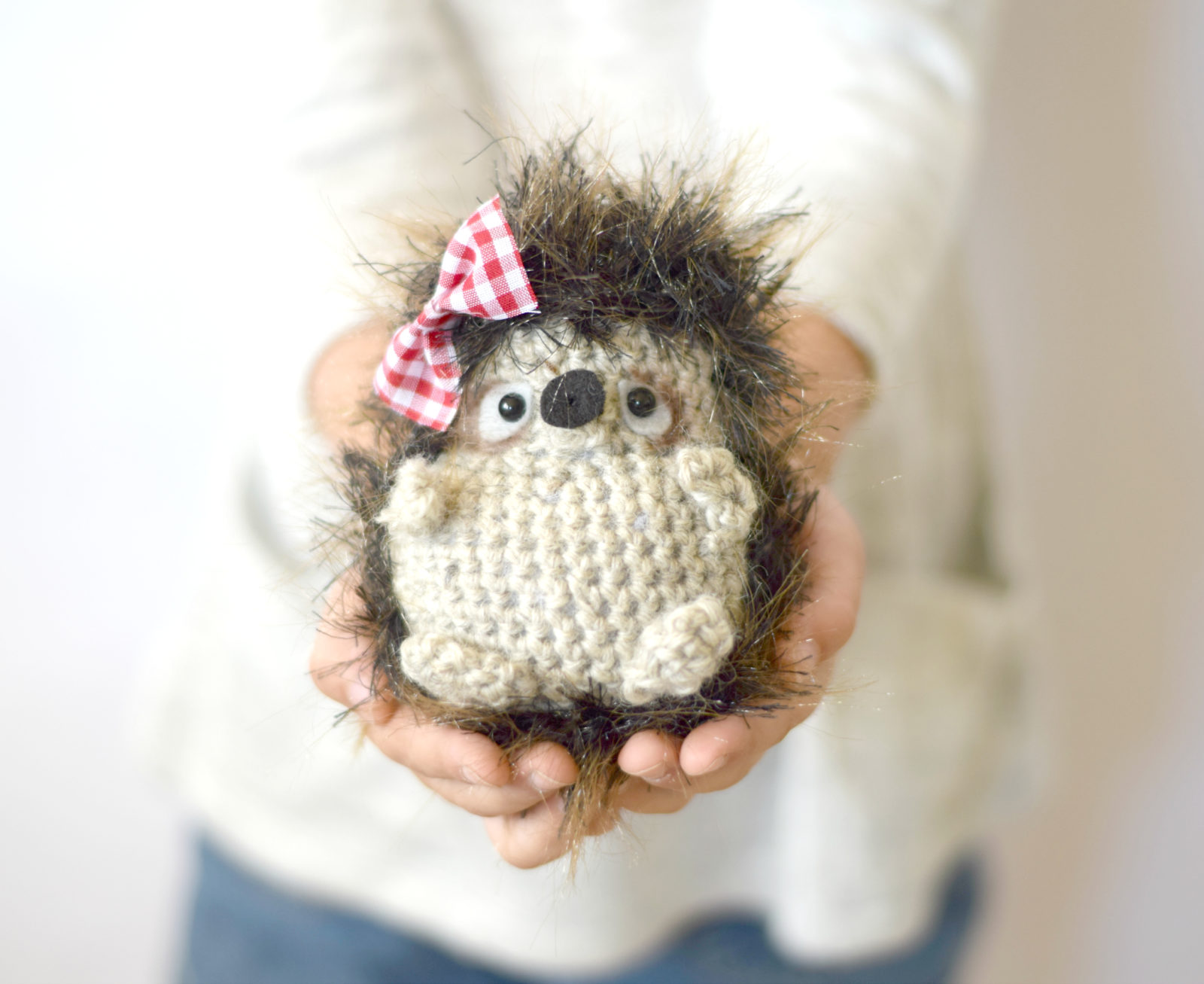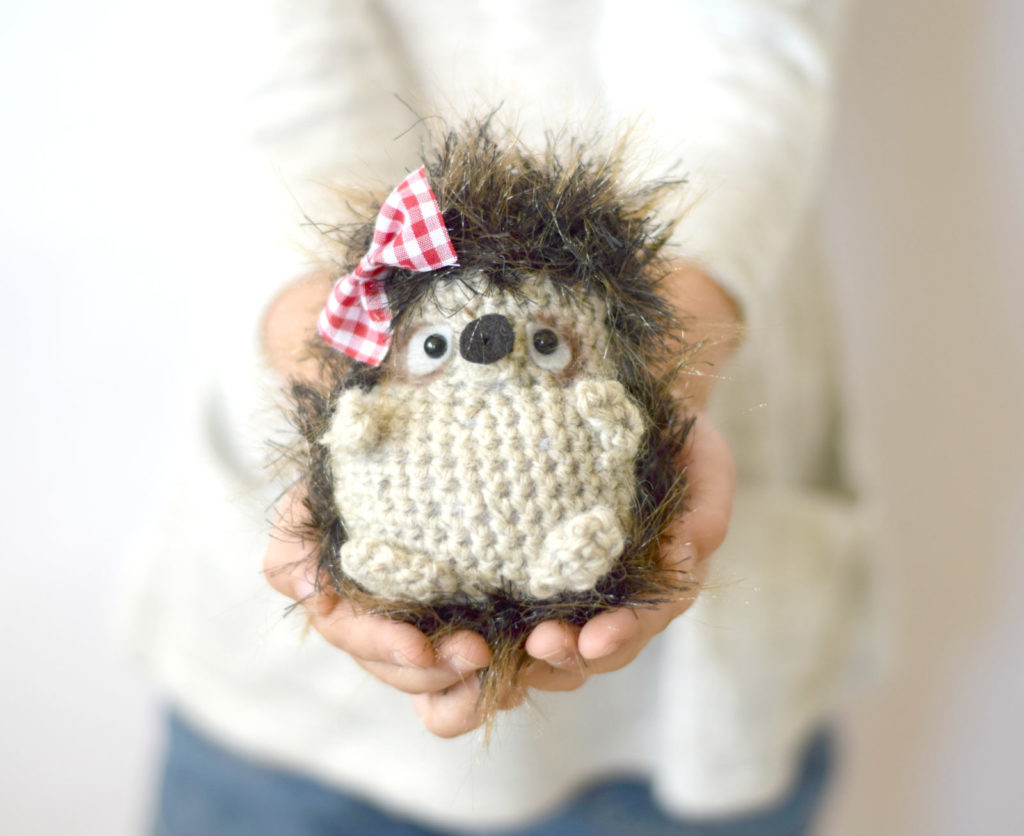 6. Socks & Slippers – I personally wear slippers every day in the fall and winter months. There are so many amazing patterns available. Definitely do a quick search on Ravelry to find a pattern that you like!
Mountain Chalet Slippers Knitting Pattern – knit flat!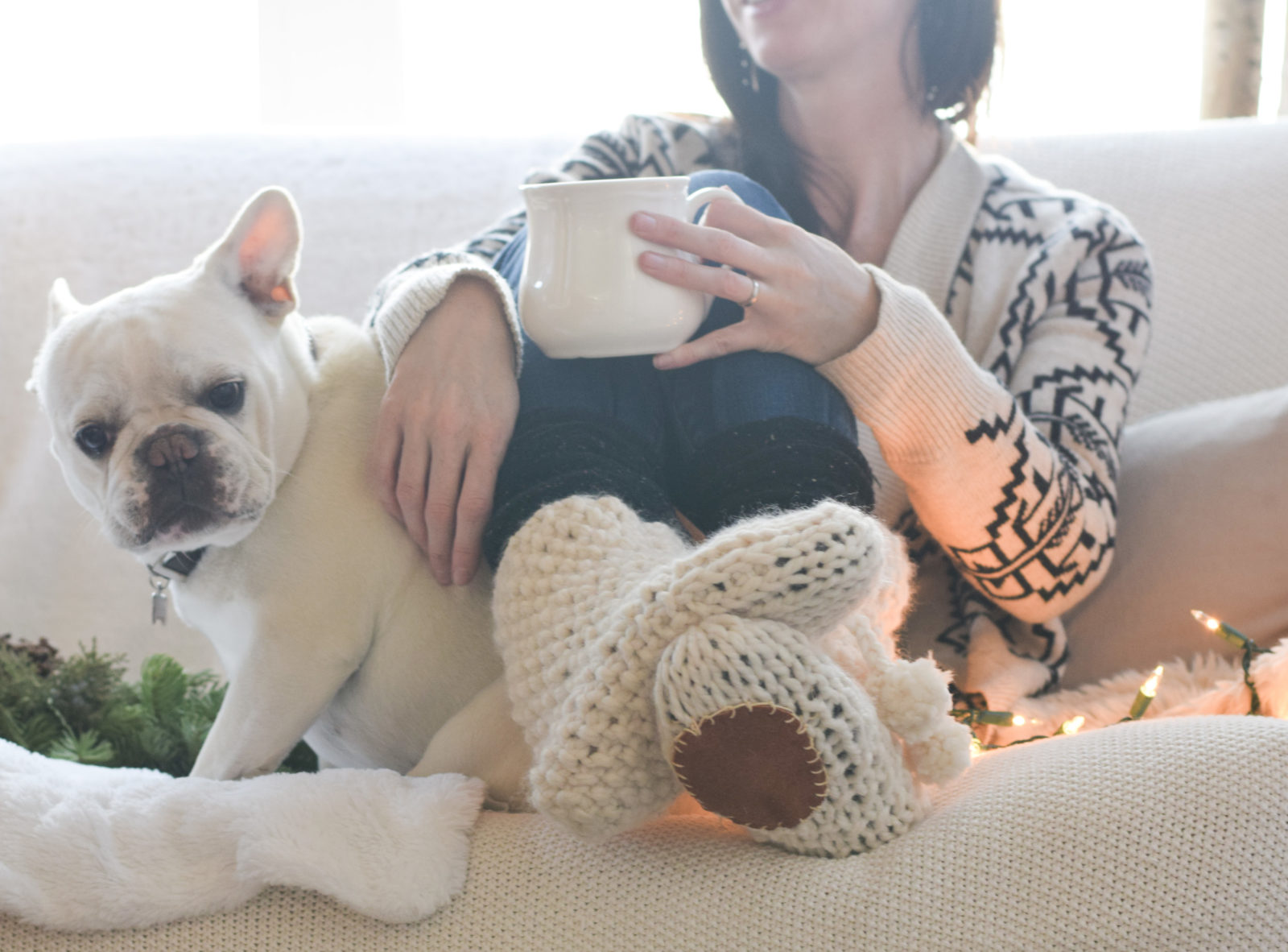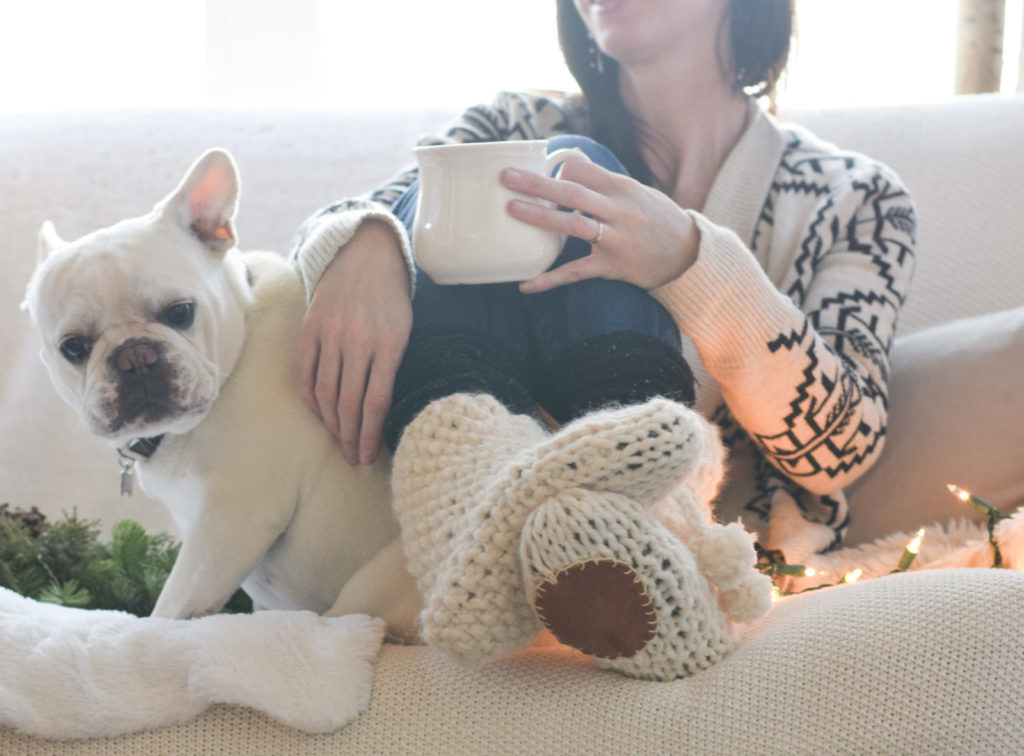 7. Stocking – how about instead of stuffing the stocking, you make a stocking! There are so many cute knit and crochet options out there. I made a faux fur knit version!
Faux Fur Stocking Knitting Pattern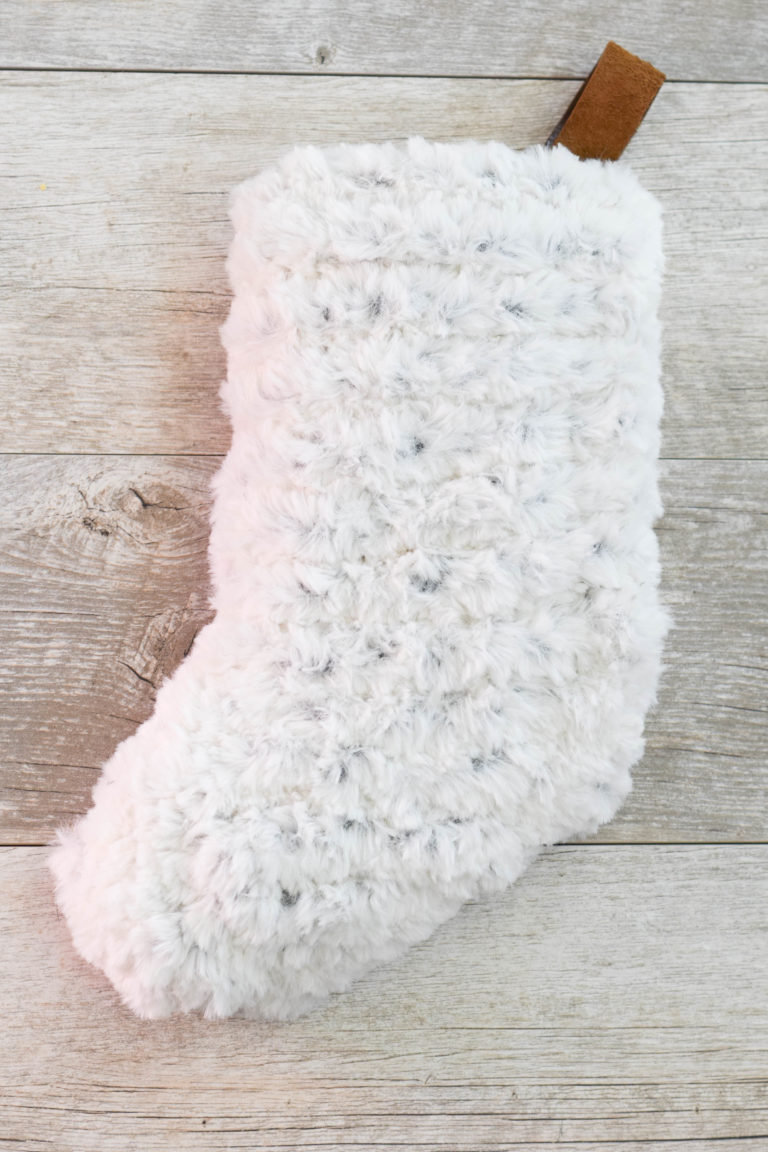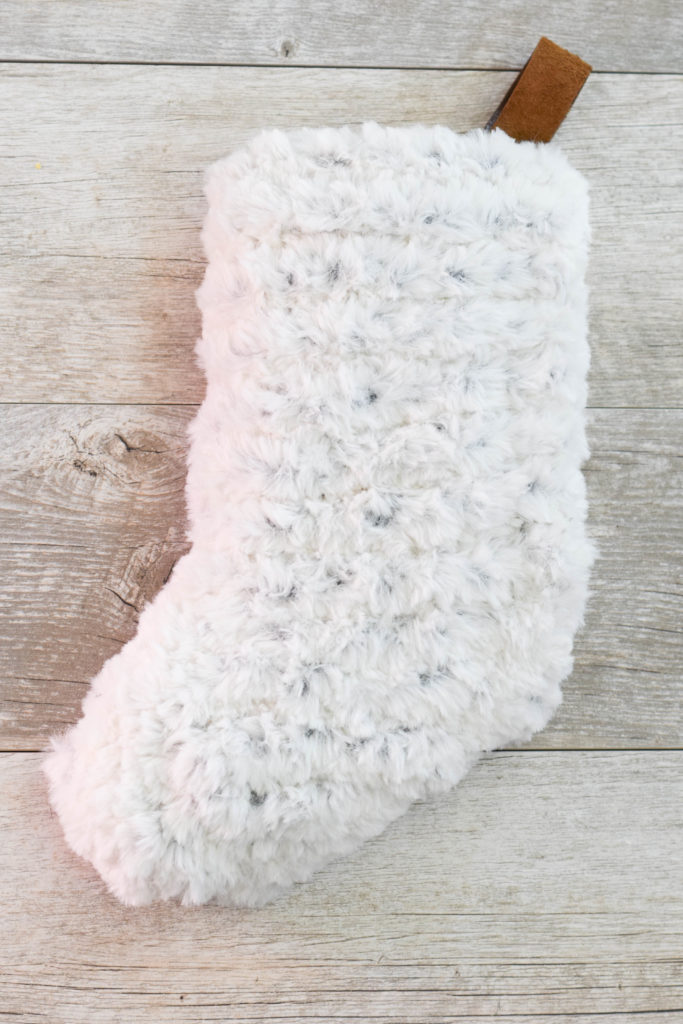 8. Cowls – Scarves can sometimes be a bit big to jam into a stocking, but cowls tend to be smaller. This is another project where there are TONS of beautiful options for kiddos and adult alike!
Easy Go-To Cowl Crochet Pattern
Manly Man Cowl Knitting Pattern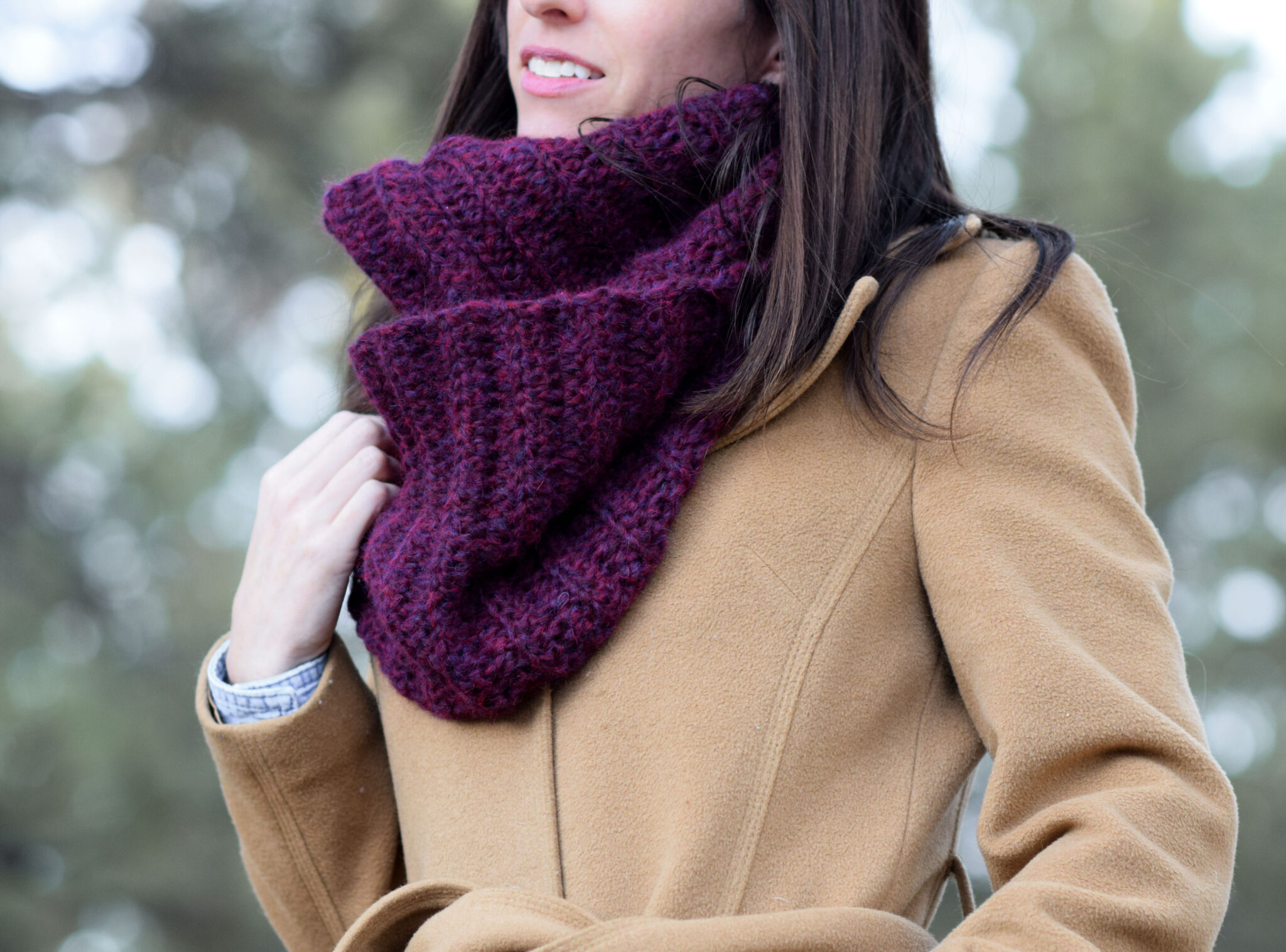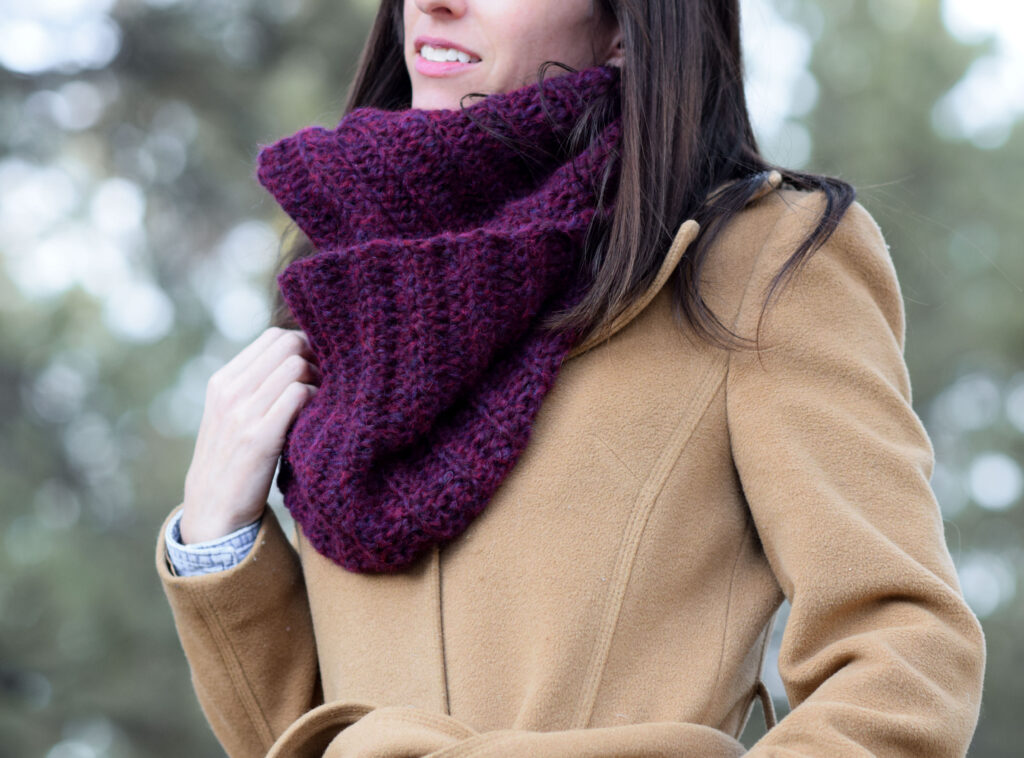 9. Ornaments – We were gifted some crocheted angel ornaments from my husband's Polish aunt, and they are a favorite every time I decorate the tree. I've seen crocheted ball ornaments, angels, stars and many many more options out there. A simple online search will give you lots of ideas!
10. Scrunchies – Scrunchies are all the rage with kids and teens these days and they make the PERFECT stocking stuffers. There are a zillion knit and crochet patterns out there for scrunchies, as well as YouTube Tutorials.
I hope this list gave you some inspiration and ideas for stocking stuffers! As with all knit and crochet projects, there are endless styles and options out there.
Have fun, and Merry Christmas my friends!
XO,
Jessica