One of the first projects I posted to the blog was for little beginner crochet washcloths

(and

I mean TRUE beginner washcloths, like if you're trying to crochet for the first time) that were all done in single crochet stitches. Washcloths are awesome because you get the satisfaction of a finished product in a short amount of time. These are my favorite ones to use for my daughter's bath time, so I decided to make more. I made this set a bit fancier, but of course it's easy because that's the way I like it. 🙂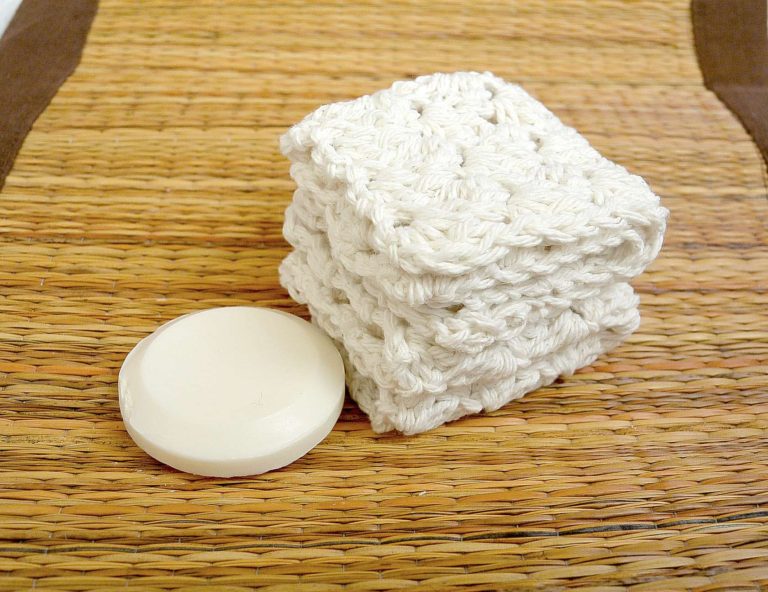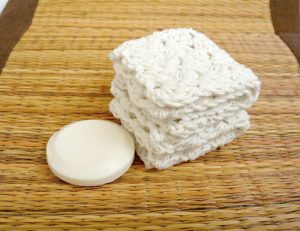 I always make these with 100% cotton, and it seems that the Lily Sugar N Cream is most available to me, so that's what I used. If I were making them for a newborn, I'd want a softer cotton like Lion Brands Organic cotton yarn that I've used and seen at Jo Ann Crafts. That yarn is absurdly soft and luxurious. But with a toddler or child, I like a bit more texture to the cotton to get any grimeys (is that a word?) off the face. 😉
Just because I use them for my daughter doesn't mean that they wouldn't make a great gift for just about anyone! The color can go with any décor, and these make special dish cloths for the kitchen as well. Think hostess gifts, baby shower, housewarming parties, am I right?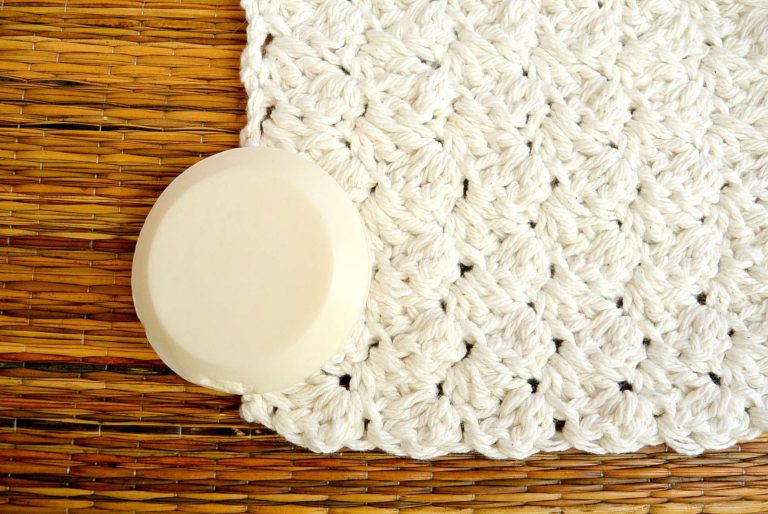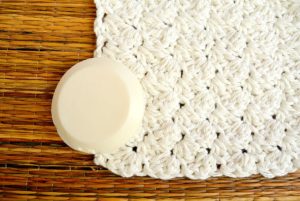 Usually I take a few pictures to give you an idea of how it looks as it's being made, but I was making these on the go and didn't have my camera. I promise more pics in the future. This is made with a series of simple single crochet stitches and double crochet stitches. So simple!
You will need:
One Skein Worsted Weight Cotton (I used Lily Sugar N Cream in Ecru)
Size G Crochet Hook (Use a Size H if you like it a bit bigger and more "open")
Scissors
Tapestry Needle to Weave in Ends
Size: Approximately 6 inches x 6 inches
Level: Easy
Gauge: Not Important
Crochet Washcloth Pattern
Chain 23
Row 1 (Sc, 2dc) in second chain from hook, * skip next two chains, (sc, 2dc) in next ch; repeat from * across to last 3 chs, skip next 2 chs, sc in last ch.
Row 2 until piece measures 6 inches tall: Chain 1, turn; (sc, 2dc) in first sc, *skip next two dc, (sc, 2dc) in next sc; repeat from * to last 3 stitches, skip next 2 dc, sc in last sc.
Tie off, and weave in ends.
**OKAY for your second row, you might be like " It doesn't seem like I can skip 2 chains and make a stitch in the last single crochet." It is hard to see that first stitch as it appears to be on the side. Put it through that stitch that appears on the side if you have trouble seeing it. 🙂
I like these because they kind of look vintage, but they are sort of hip and pretty for a country modern home. Country modern, is that such a thing? Well if it's not, it should be. 😉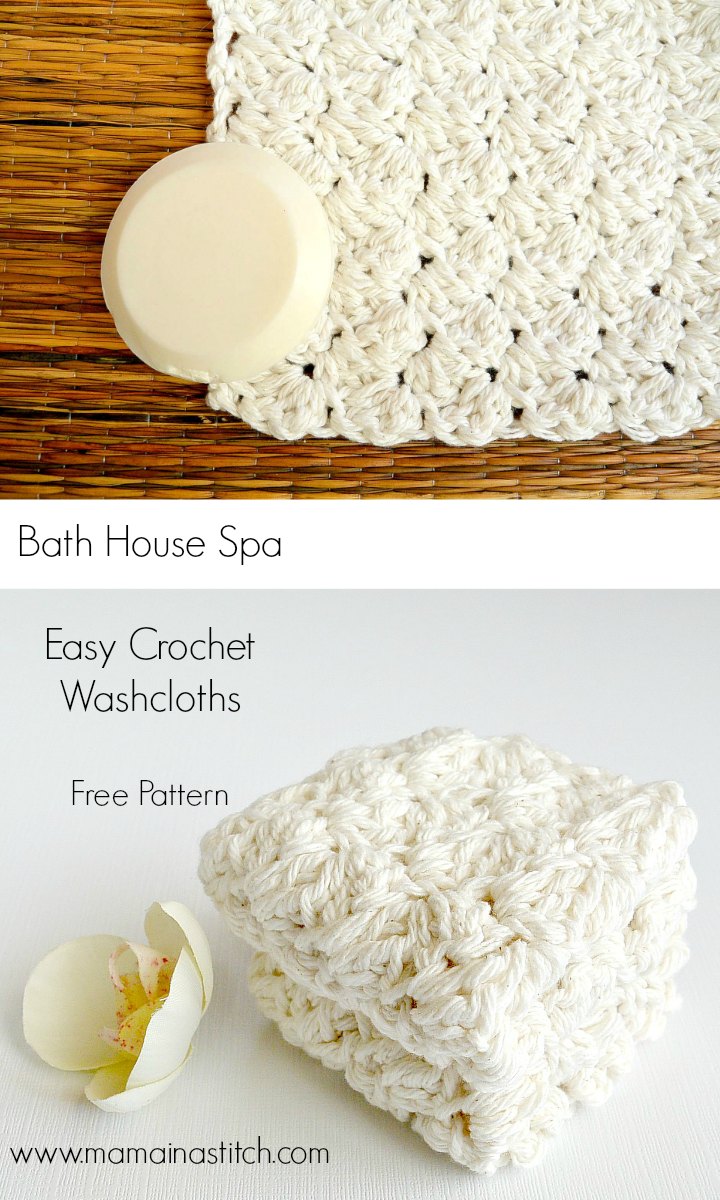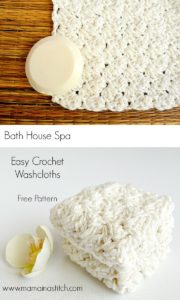 Enjoy, and as always, let me know if you have any questions of feedback for me!