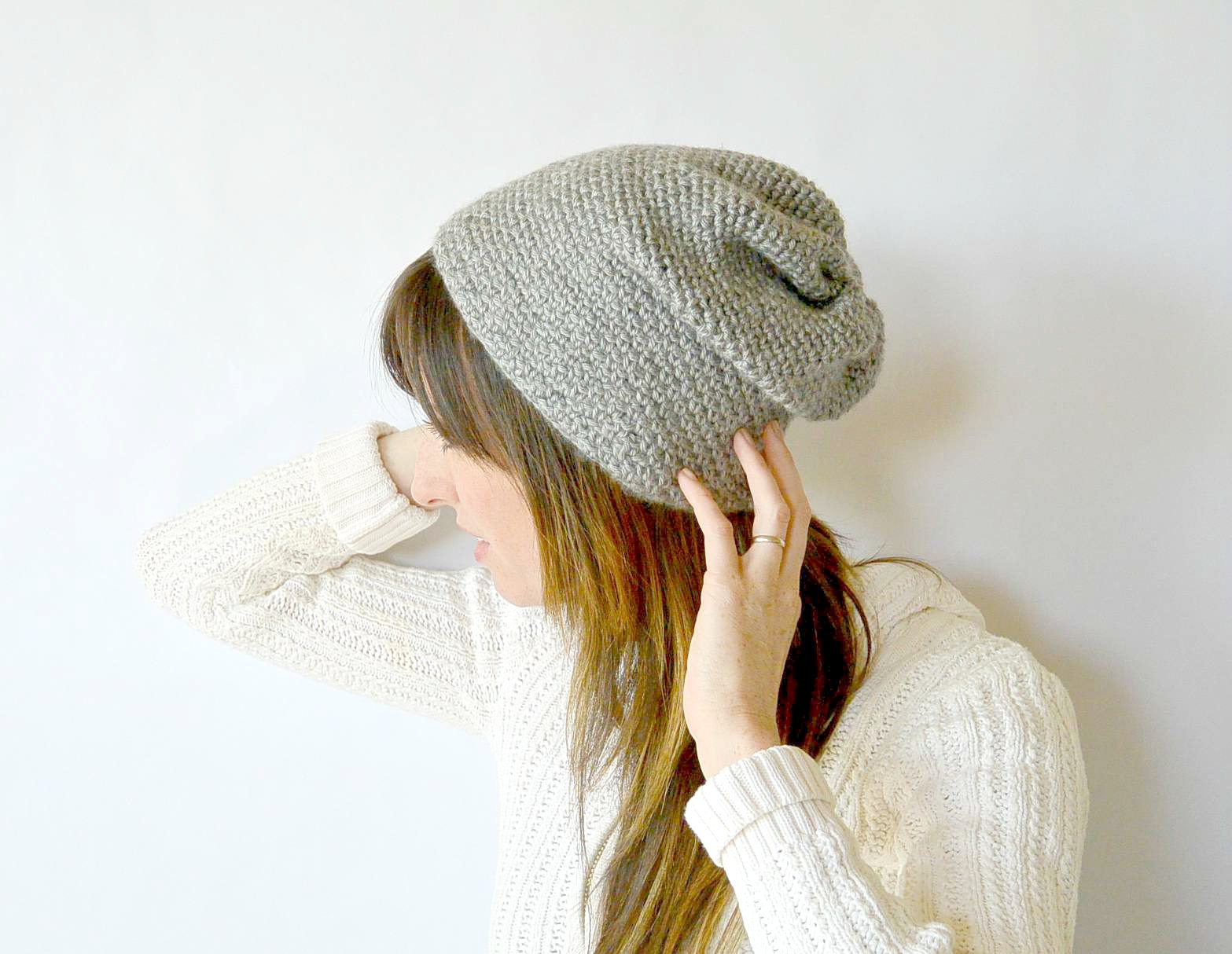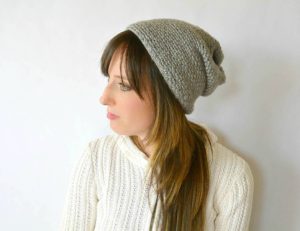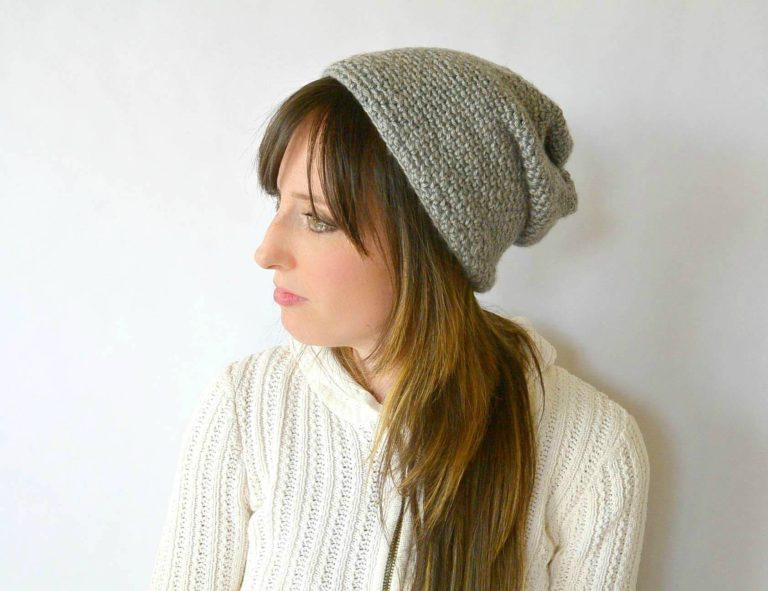 This "Favorite Beanie" got it's name because I think it may be one of my most liked crochet projects to date. The fit, the look, the ease with which it's made…..all of it….favorite, favorite, favorite. 🙂 My mom thought it was woven. No Mama, a weaver I am not. This is just good old crochet – and easy crochet at that. 🙂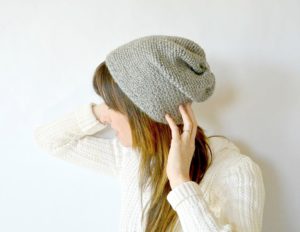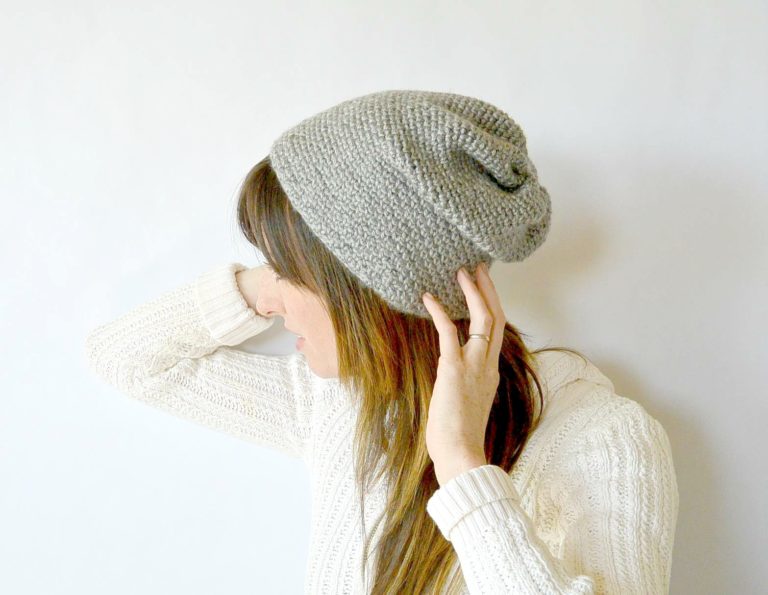 Here's the back, it's slightly slouchy, but not crazy. I'm thinking the teens will like this but it's not so wild that us mamas can still wear it too. 😉
This is made in the round, but there's no counting rounds. You start with a chain, slip stitch it together and crochet away until the piece is about 9 – 10 inches tall. It is all done in the moss or granite stitch, which is a great beginner stitch (you should be comfortable though with single crochet and chains). The "Big Easy Stylish Bag" I made was also done in this stitch. With this, you are going to work a single crochet, then a chain 1, skipping a chain below, and single crocheting in the next stitch. You repeat this, making a single crochet in each chain. If you've never done it, hop over to YouTube and see if you can watch a quick tutorial. You will see just how easy it is. 🙂
I've included a video tutorial on how to do this stitch from Fiber Flux in my post for my "Ski Lodge Hat". Click here and find a video on how to complete this moss stitch.
You will need:
Size F Crochet Hook
2 skeins Caron Simply Soft in Grey Heather (It may only be one skein. I made this with two partial skeins)
Scissors
Tapestry Needle
Note: No need to count your rounds with this pattern
Pattern:
Chain 84
Join chain with a slip stitch, Chain 1
Round 1 Single crochet in first stitch, chain one, skip stitch, sc in next stitch, chain 1, sk stitch. Repeat across
Round 2 – End or until entire piece reaches approximately 9 1/2 inches tall, repeat round 1 (Reminder – your single crochet stitches are being made into the chain stitch below). Tie off. This will be the top of your hat.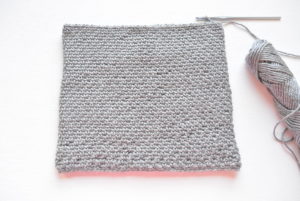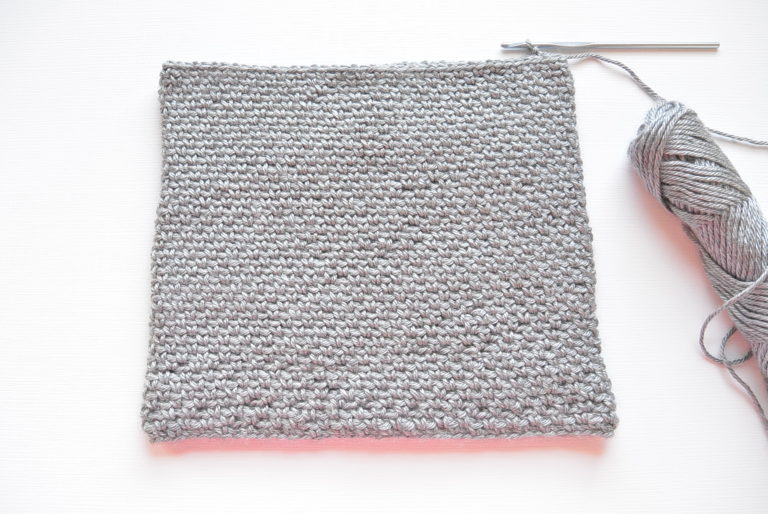 Tying the Top of Hat
Using your tapestry needle and a length of yarn, weave in and out (straight stitch) around the hat every four stitches. You will then pull this tightly and tie off. This will cinch up the top of the hat. Once you pull the yarn tight and tie, make a few extra stiches through the top to secure. Tie off, weave in ends.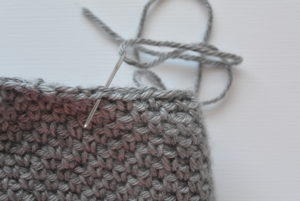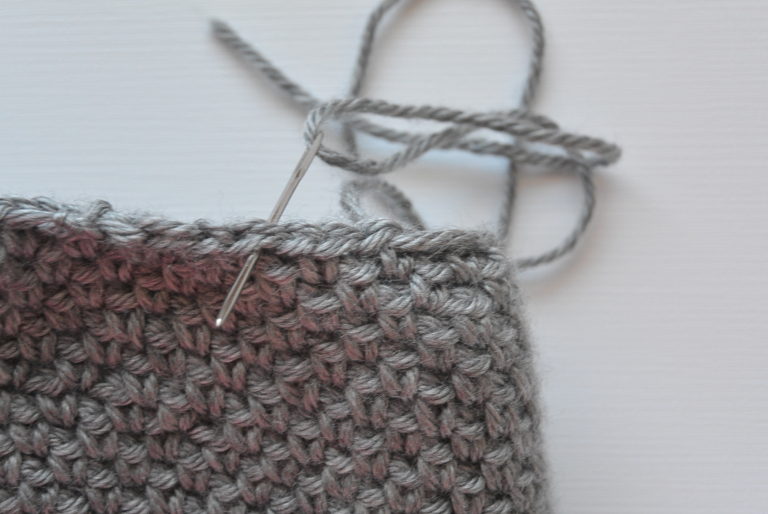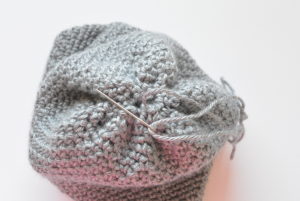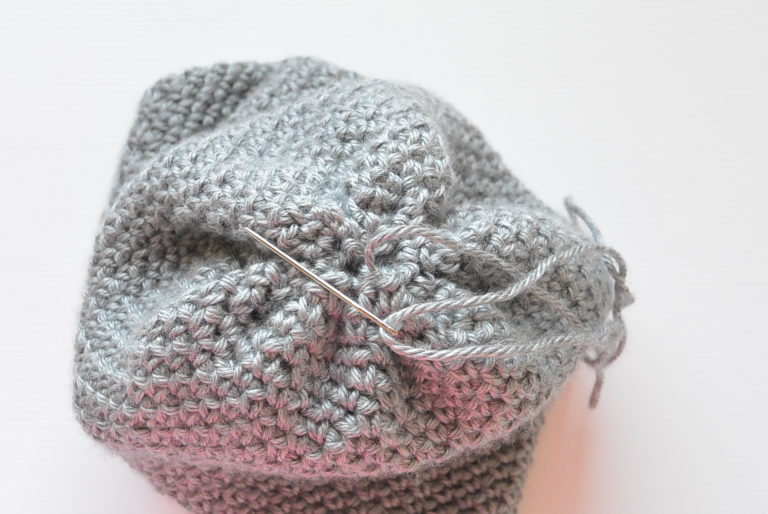 I made sure to put the original chain at the top of the hat so it didn't fit too tight. Actually, it was fine on my head, but to give it more stretch, it may be best to ensure the original chain is the side being cinched.
As I'm writing this my daughter just put the hat on her head and is running around with it. It's actually adorable on a toddler too – though a little big.
That's all there is to this little hat. I'd love to know what you think of it, and as always, let me know if you have any questions (or if I can improve my pattern in any way)!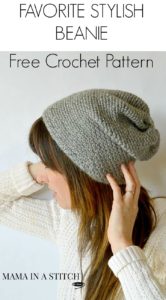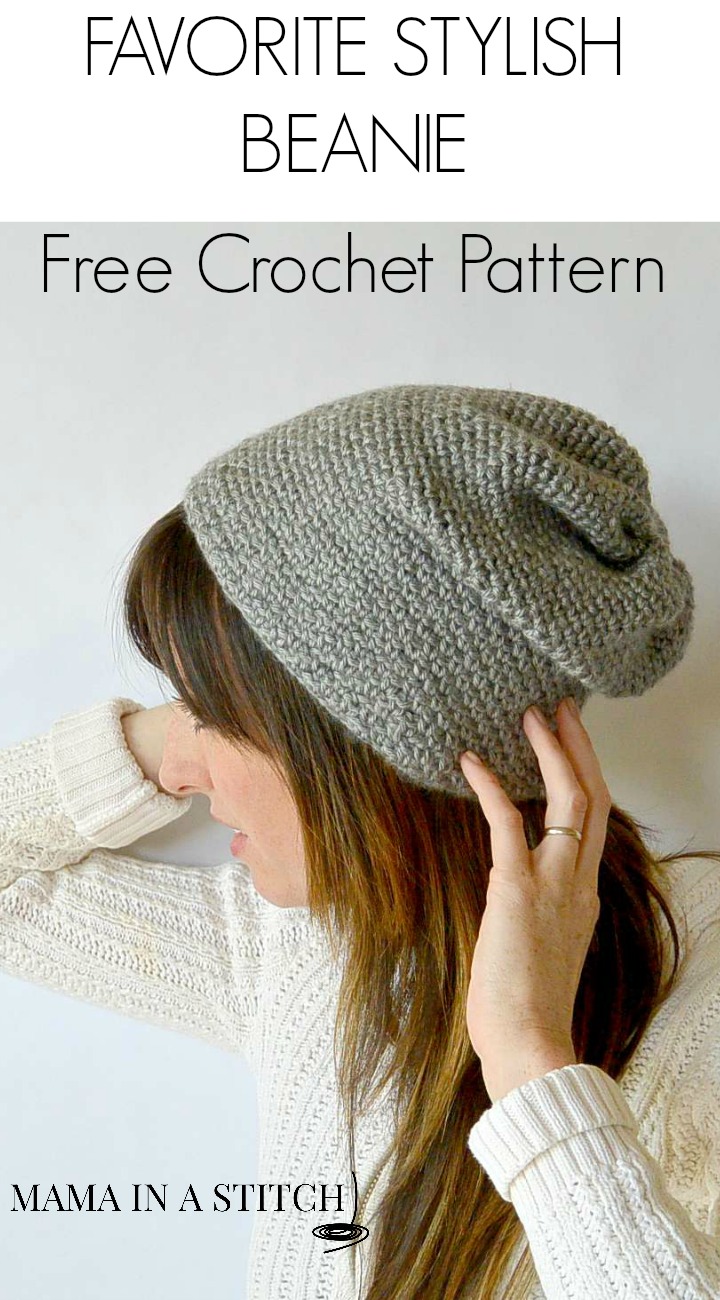 If you liked this feel free to subscribe to my blog or newsletter for new patterns and updates. 😉
[jetpack_subscription_form]