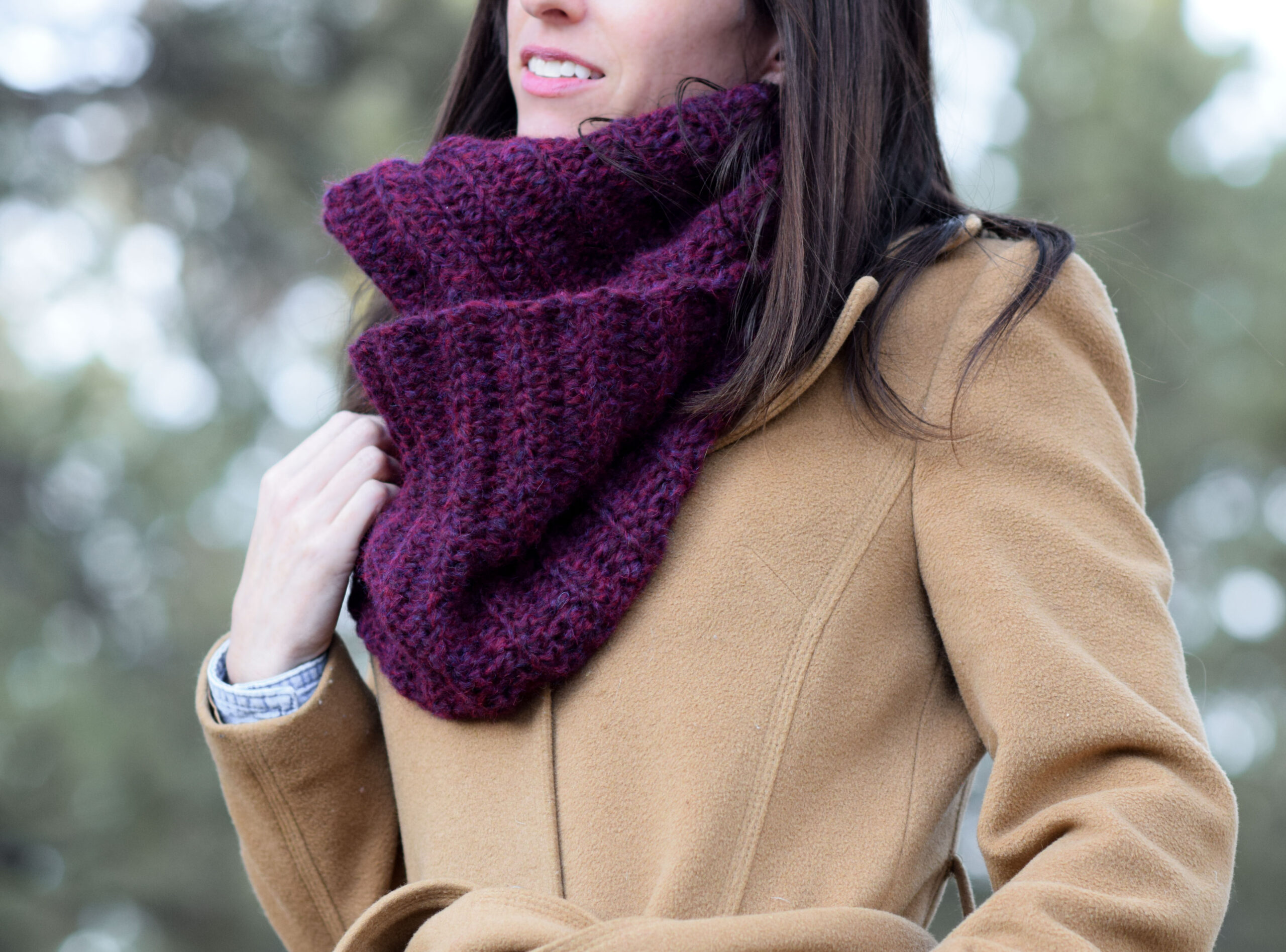 Today's free crocheted cowl pattern, the Easy (and beautiful) Go-To Cowl, can be seen by scrolling down. You may also choose to purchase the ad-free printable PDF from Etsy here. Enjoy! Members, find your download when you scroll down to "Wraps" in Crochet Patterns HERE.
I've often said that I find the simplest of stitches to be the most beautiful. While it's nice to add variety to our projects, sometimes you just need a good basic. This cowl is a classic and can be made by beginners and advanced crocheters alike. It's about as simple as it gets, but it's a winter wardrobe staple for me and it definitely would make a great gift. Another plus – it only uses two skeins of yarn!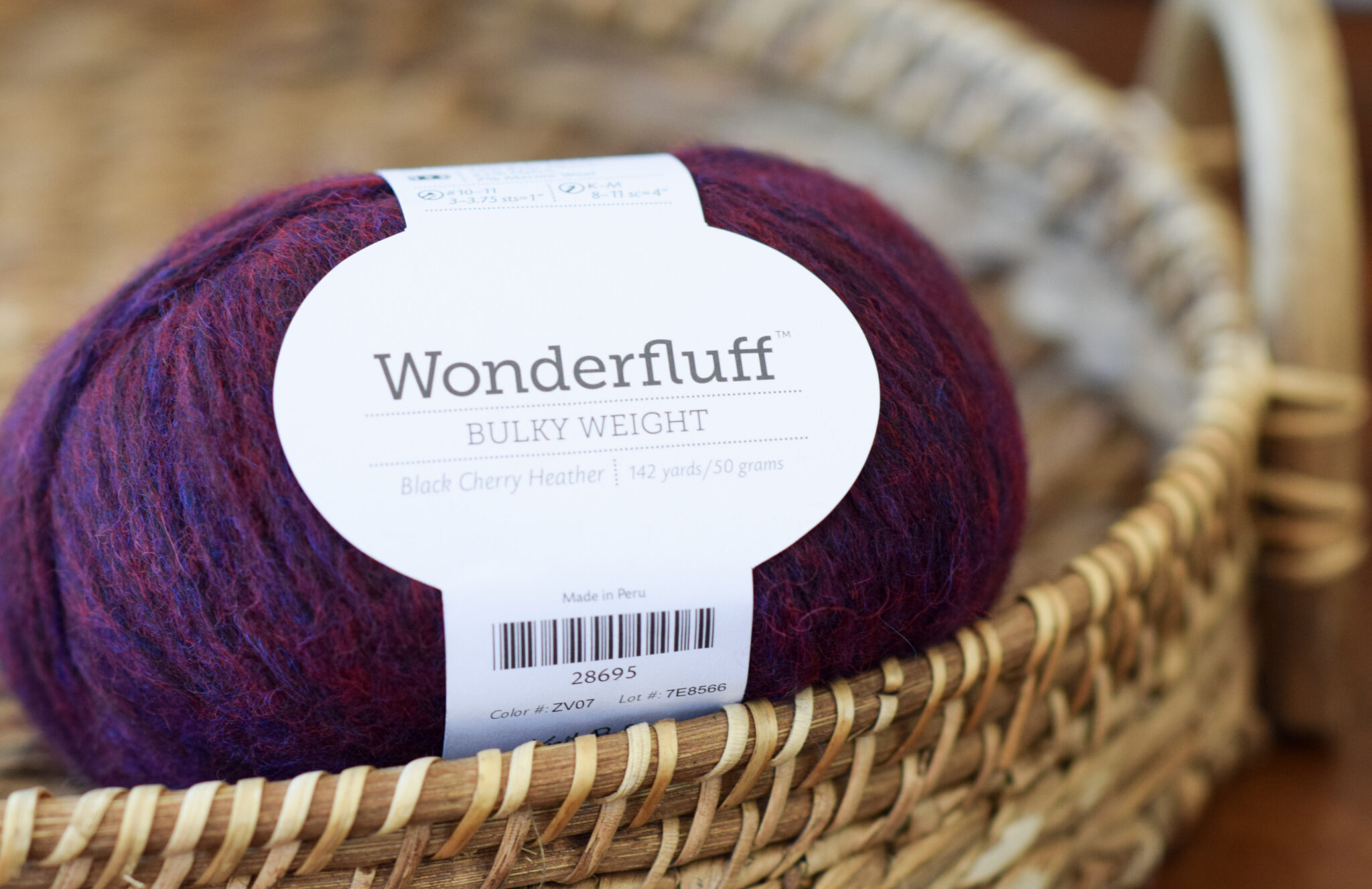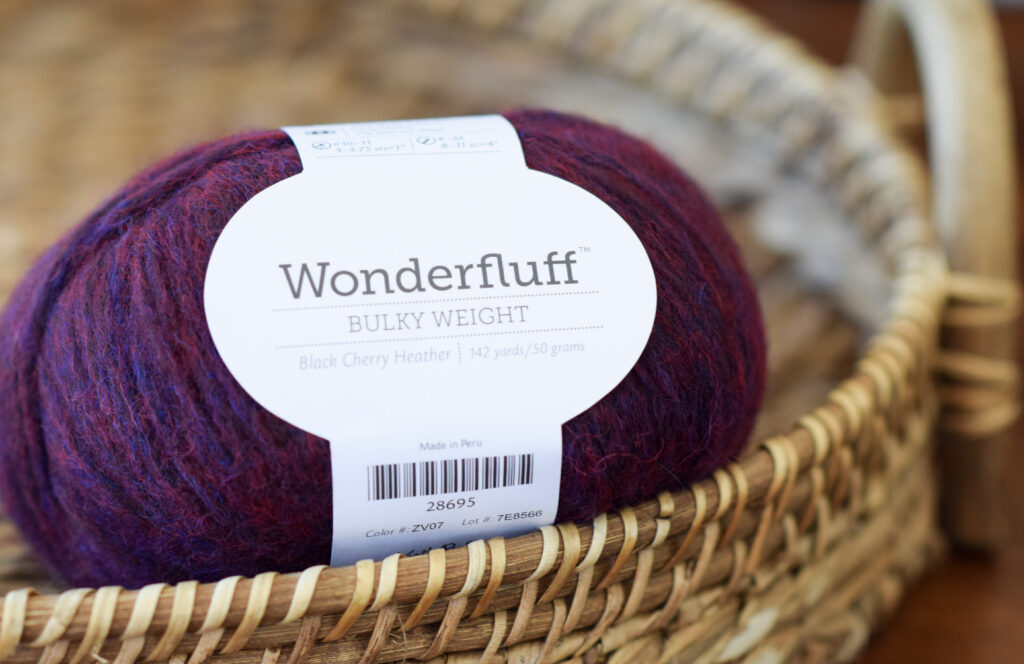 And how about this beautiful yarn? It's rare for me to find colors that I love, but this Black Cherry Heather Wonderfluff was basically irresistable. Ha! It was really fun to finally have some color on my hook, and I think it's such a perfect, rich hue for the fall and winter months. What do you think? You might also remember when I used Wonderfluff in a great neutral for the Cuddle Shawl Cardigan HERE.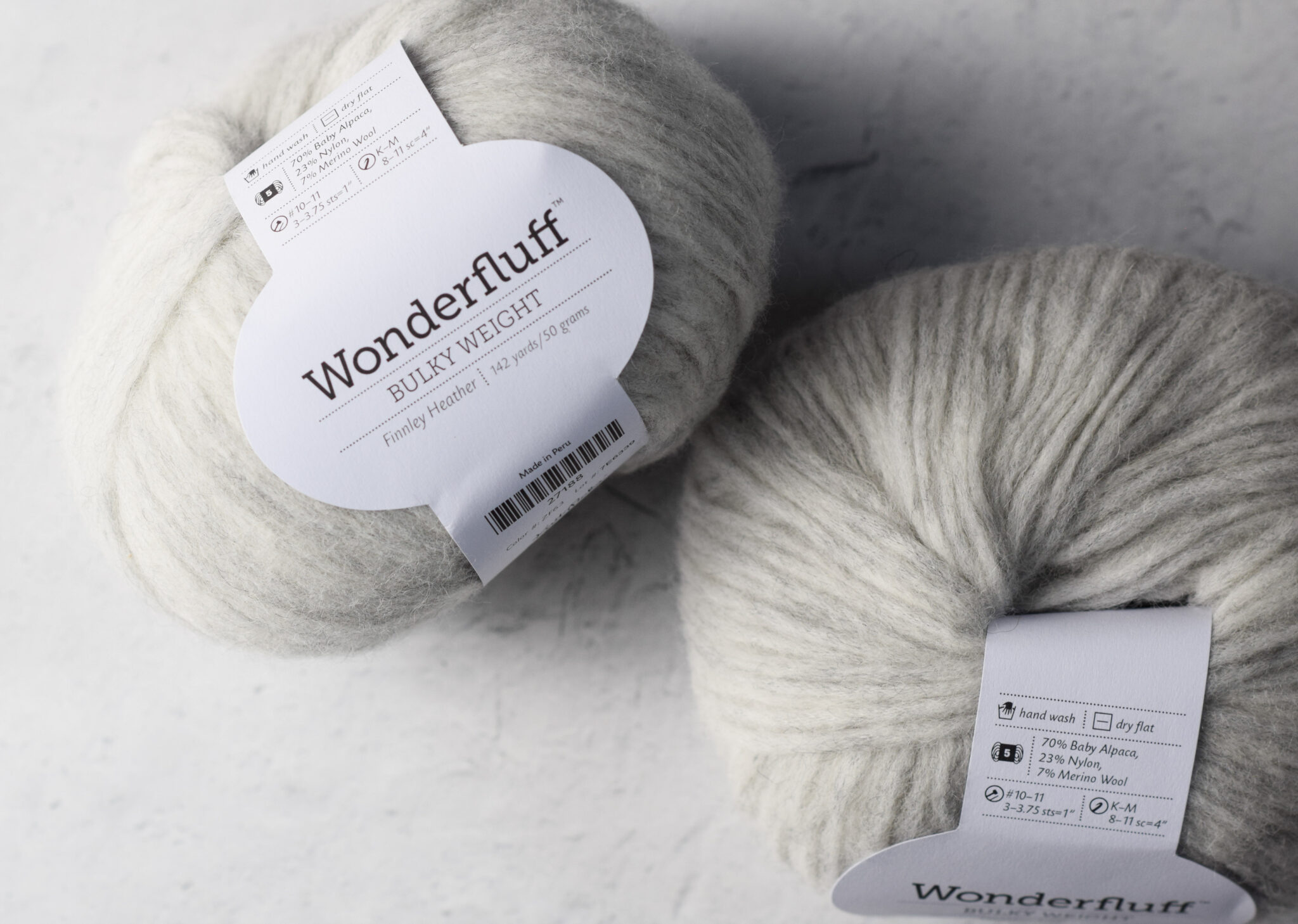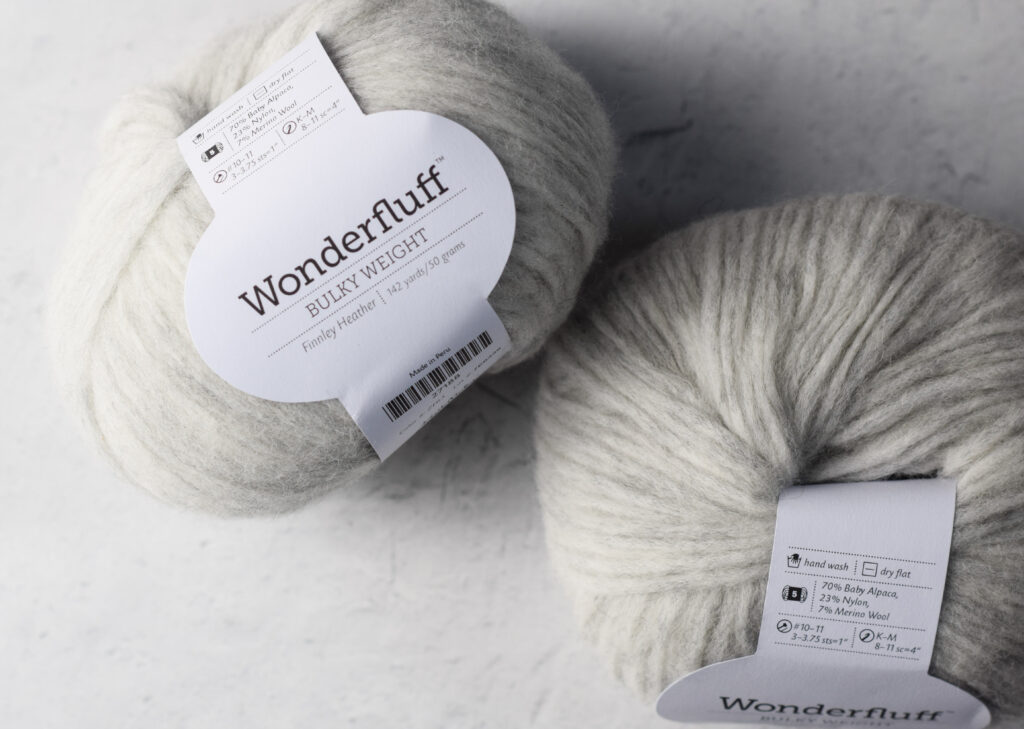 Projects that work up quickly are my favorite kind of projects, especially when it's gift giving season. I also really love to use a special yarn when possible for special gifts. Because this project uses only two skeins, it's one I'd consider making with a more luxurious yarn like Wonderfluff. When I do use a special fiber, I like to include a little note or tag with the gift listing the fiber. For Wonderfluff, it's mostly Baby Alpaca (which sounds very fancy hehe), so I'd be sure to let the recipient know. It's a little detail that can make your gift a bit more special. You can see some tags I've used HERE (feel free to print them off as well). I'd just jot down the yarn fiber on the back of the tag.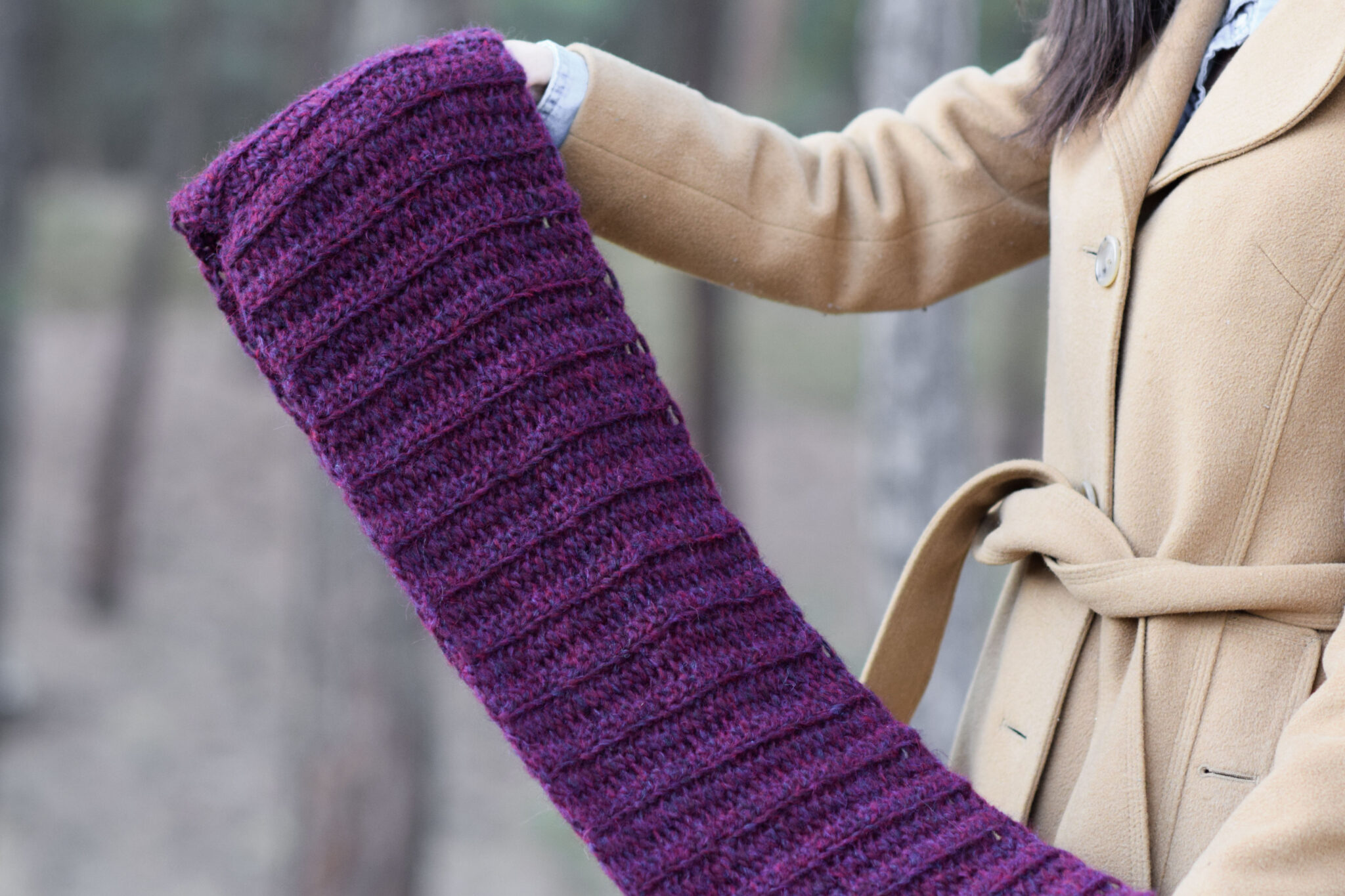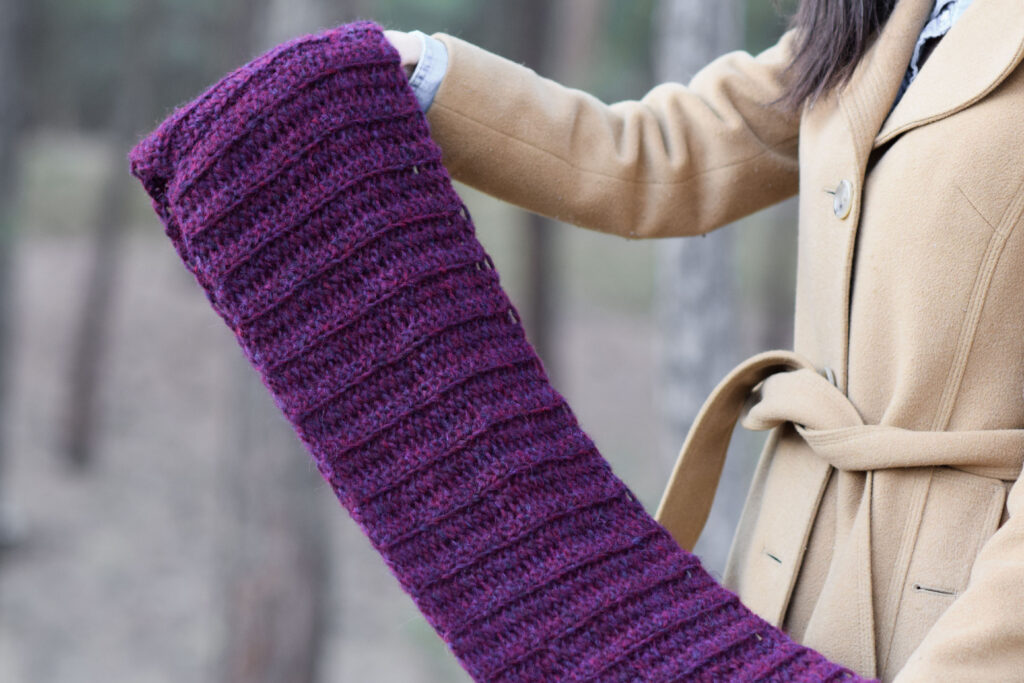 First, I'll tell you how to crochet a basic cowl and then I'll get into this specific pattern. So do scroll down for the full pattern with the Wonderfluff yarn!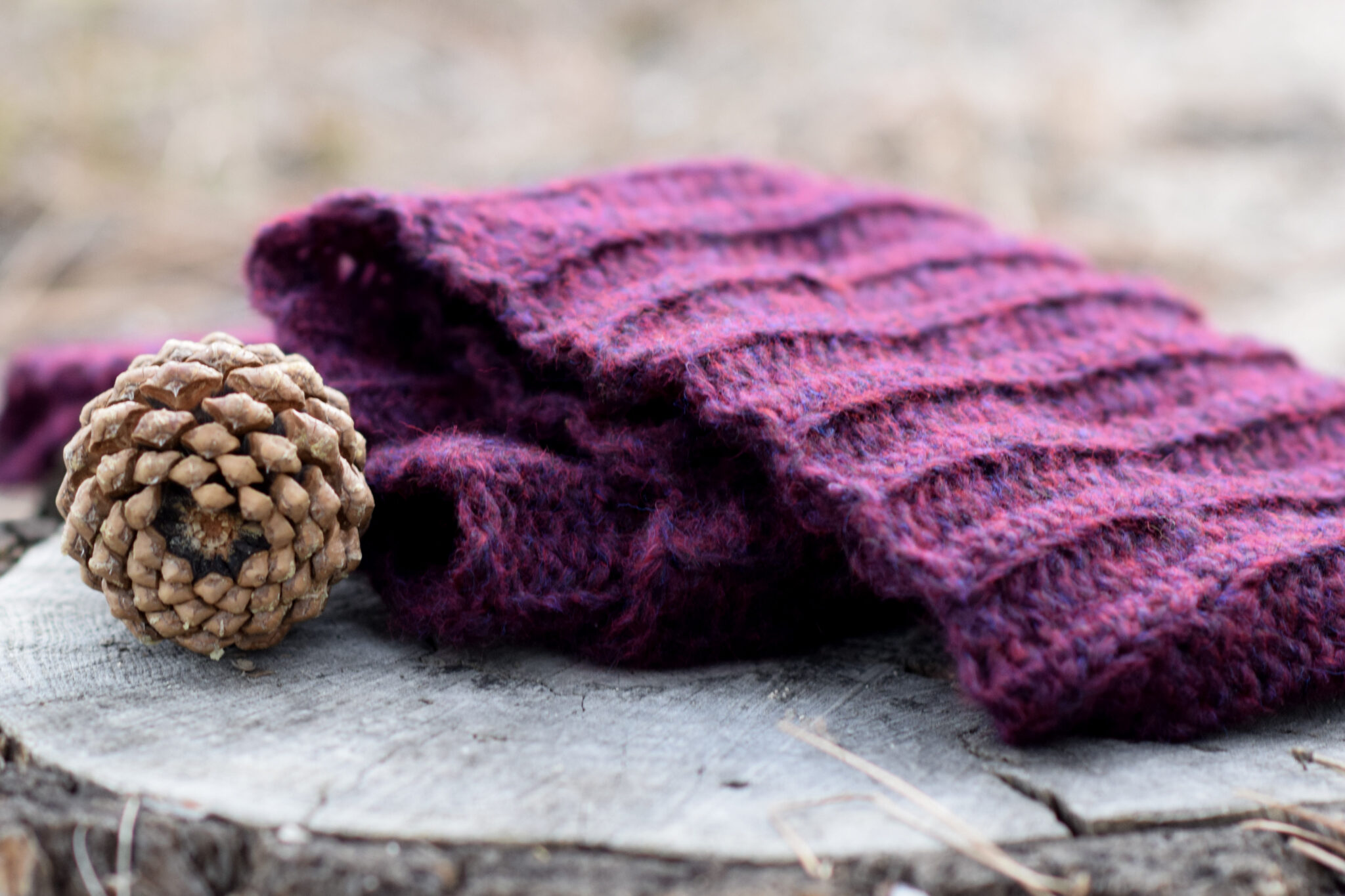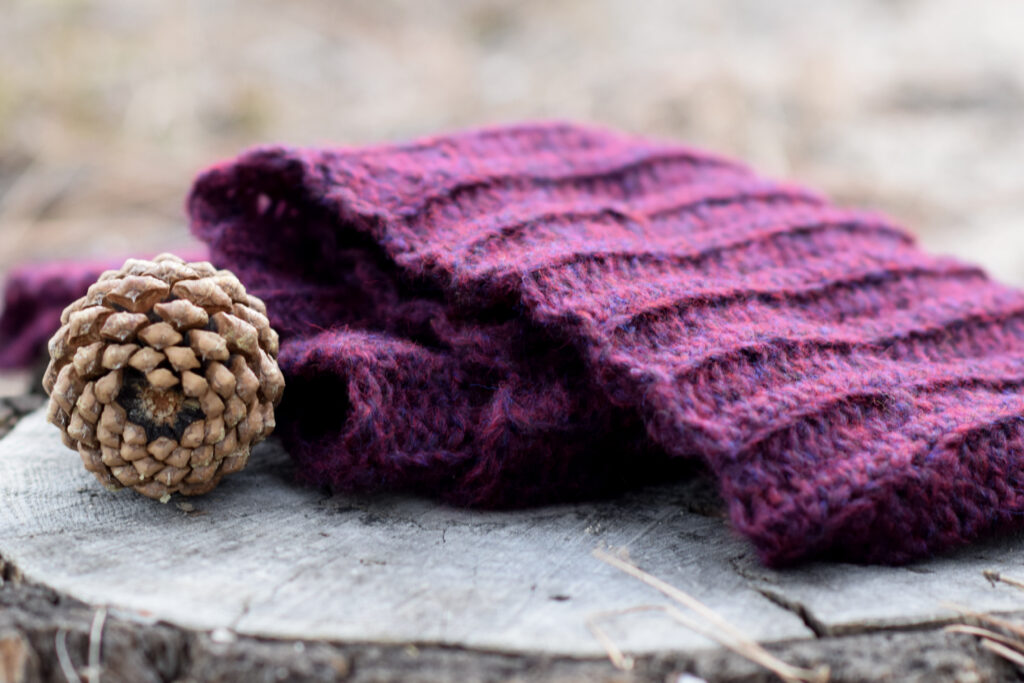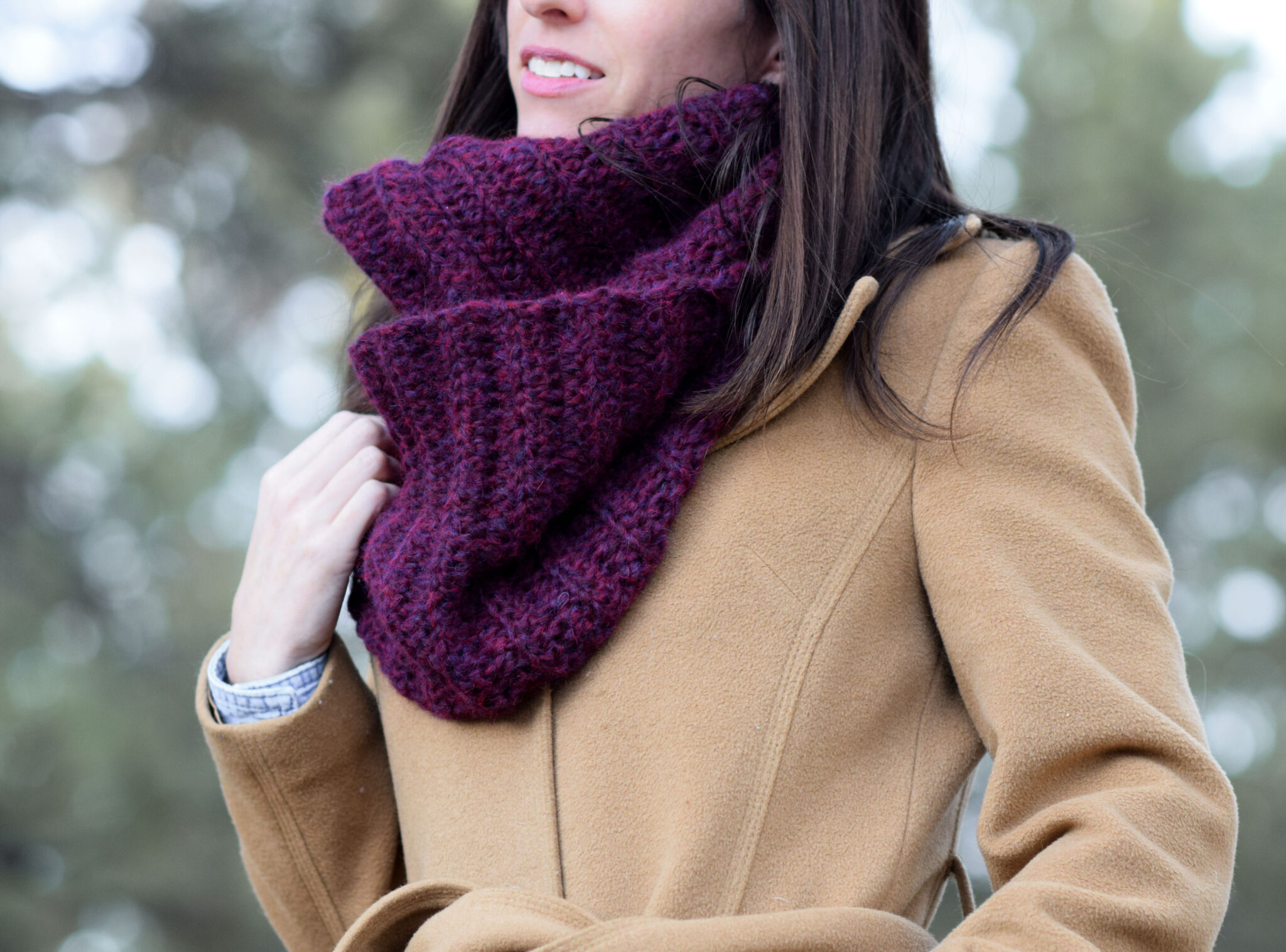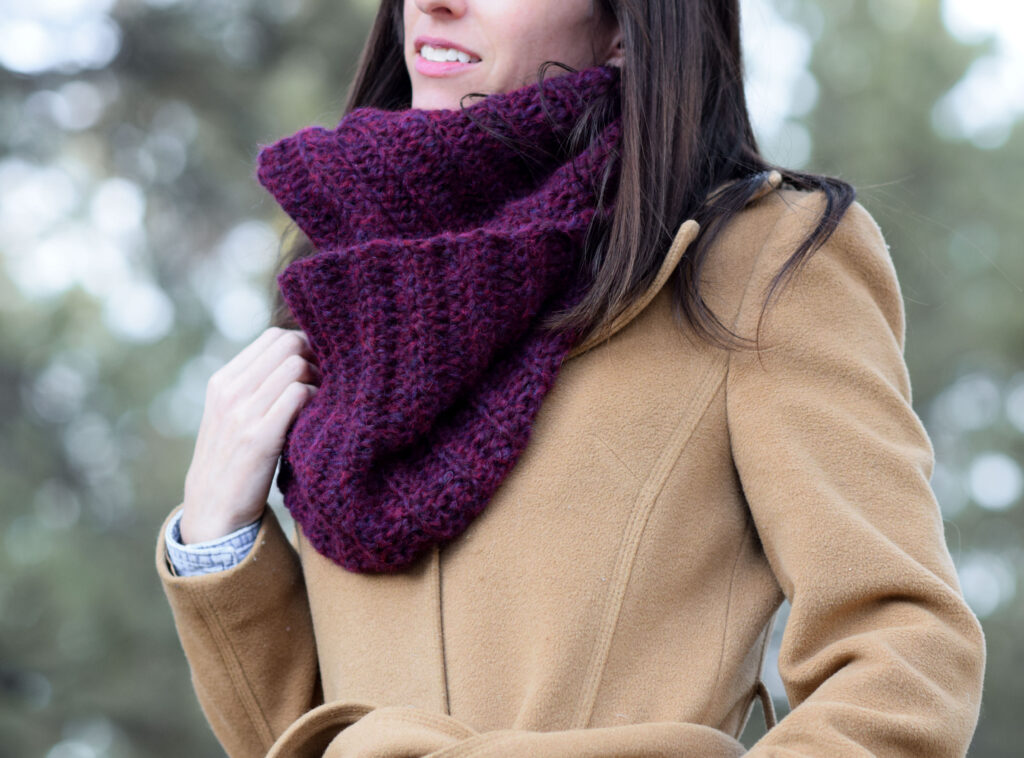 How To Crochet A BASIC Cowl
(Remember scroll waaaaay down for the full, specific pattern of the cowl I made)
Step 1. With your preferred crochet hook and yarn, make a chain as long as you want your cowl to be wide.
Step 2. Using any stitch you'd like (single crochet being the most basic), crochet for as long as you want your cowl. A nice basic length would be between 50″ – 65″. You are crocheting as if you're making a basic scarf.
Step 3. Once your cowl is the length you like, place the two short ends together and seam. You can use a slip stitch seam or a basic whip stitch. Now you've made your basic scarf into a cowl!
The possibilities are endless on how you can make your cowl. You can customize your look by choosing what you like – chunky yarn, little yarn, a feminine stitch, or a classic stitch. I chose to make a really classic cowl for MYSELF with this beautiful Wonderfluff Yarn by WeCrochet. (Again, the pattern is below)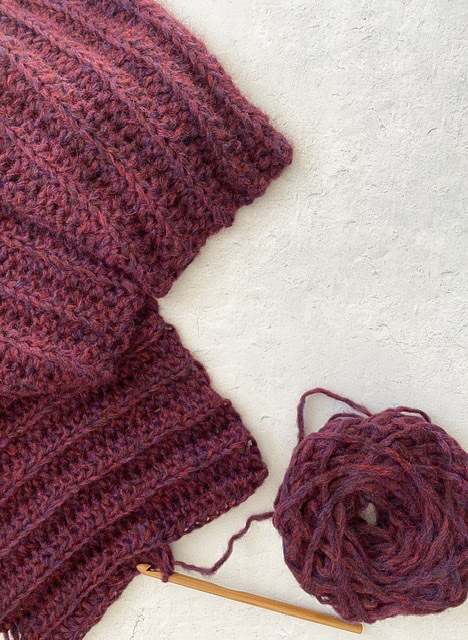 I love a ribbed crochet stitch because it has the look of knitting and also makes for a warm fabric. Do you like classic, yet modern stitches? This is a good one if so! In fact, I think this stitch is one of a few crochet stitches that can work well for a man's or woman's scarf. Don't you?
So let's hop to this very easy pattern!
Easy Go-To Cowl Crochet Pattern
Description: This cozy cowl works up quickly and is simply perfect for last minute gift giving! The cozy ribbed fabric gives it an on-trend knit look while adding warmth of the scarf. Highly customizable, you can make your cowl in any size imaginable! This pattern is great for new crocheters.
Skill Level:
Beginner
Materials:
US Size K 6.5 mm Crochet Hook
2 We Crochet Wonderfluff Yarn (Chunky #5) in Black Cherry Heather (HERE) or comparable chunky weight yarn
Pattern uses approximately 100 g
Tapestry Needle
Measuring Tape
Scissors
Size:
One size Approximately 8.5" X 54" long (See tips on how to customize your cowl to be any size you'd like in the "Pattern Notes" section)
Abbreviations & Skills:
ch – chain
st – stitch
hdc – half double crochet
hdc blo – half double crochet through the back loop only
Gauge:
Not important for this pattern
Notes:
This cozy cowl is crocheted widthwise and is made entirely with the hdc blo crochet stitch. You may choose to crochet for more or fewer rows in order to adjust the length of the cowl. In order to make it wider or narrower, begin with a longer or shorter chain using any stitch count. This pattern is highly customizable, so have fun!
Pattern Instructions
Ch 30
Row 1 Hdc in 3rd ch from hook and in each st across the row (28)
Row 2 Ch 2, turn, hdc blo in each st across the row (28)
Repeat row 2 until you've used nearly both skeins of yarn. With just enough yarn left to seam both sides together, prepare to sew the ends together.
Using a slip stitch seam or preferred seaming method, sew the ends together to create the cowl.
Be sure to weave in any remaining loose ends.
Enjoy your new, cozy cowl!
I've made a couple of other cowl type scarves that you can see here and here(this one is knit). They are great go-to gifts, don't you think?
Hope you enjoyed this beautiful yarn and pattern. If you've wanted to try a little something fancy, I definitely recommend Wonderfluff.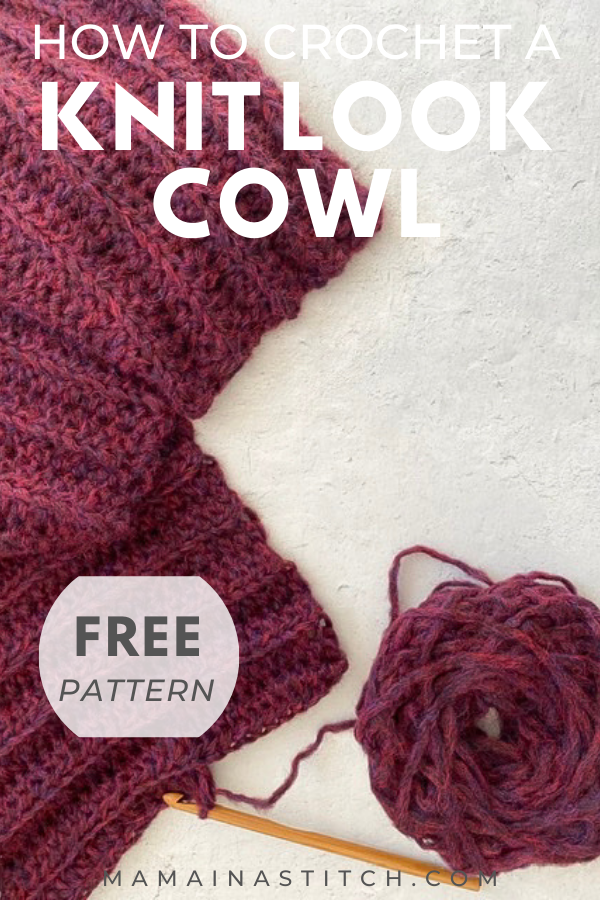 Feel free to tag me @mamainastitch on Instagram #mamainastitch so I can see what you make!
XO,
Jessica
If you liked this, you might also like: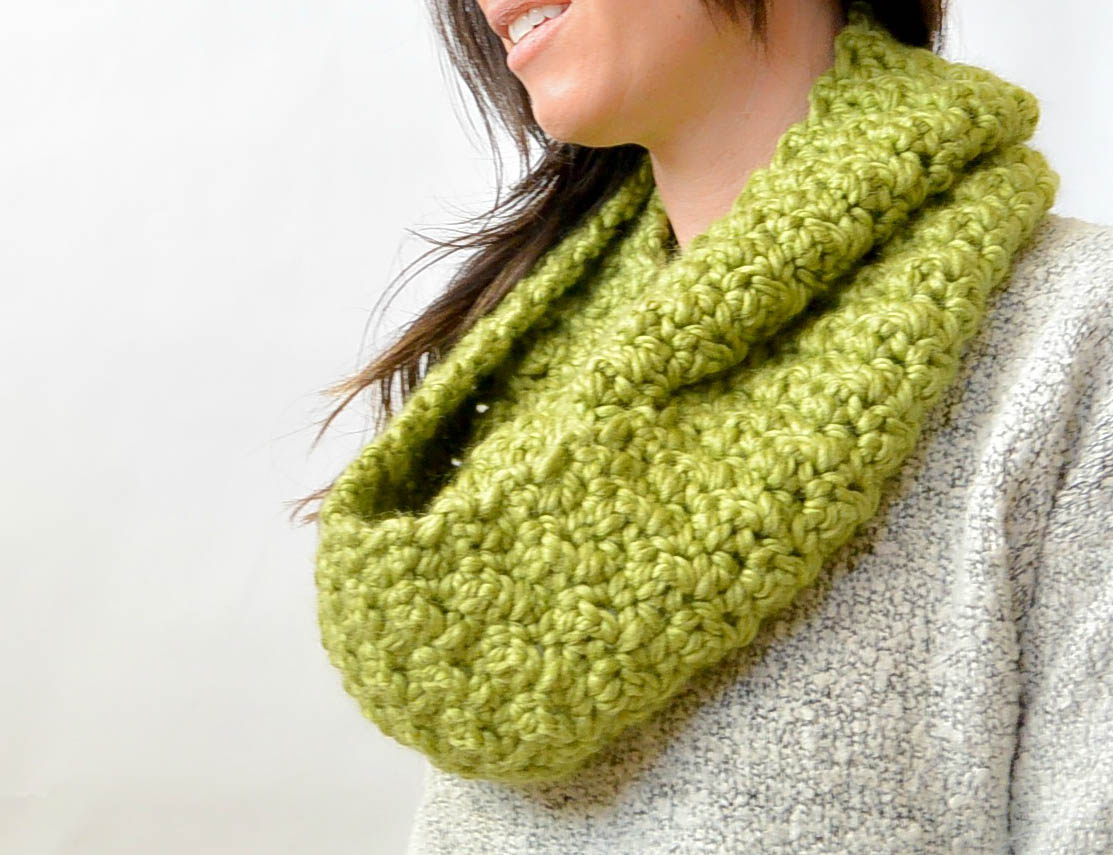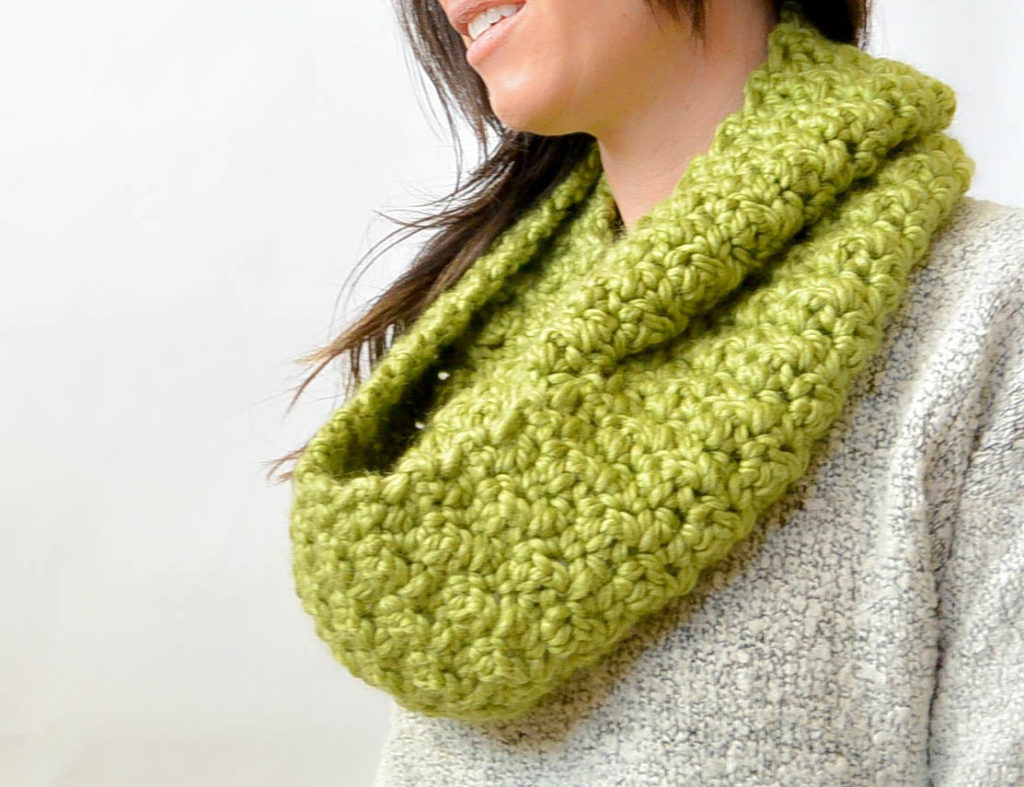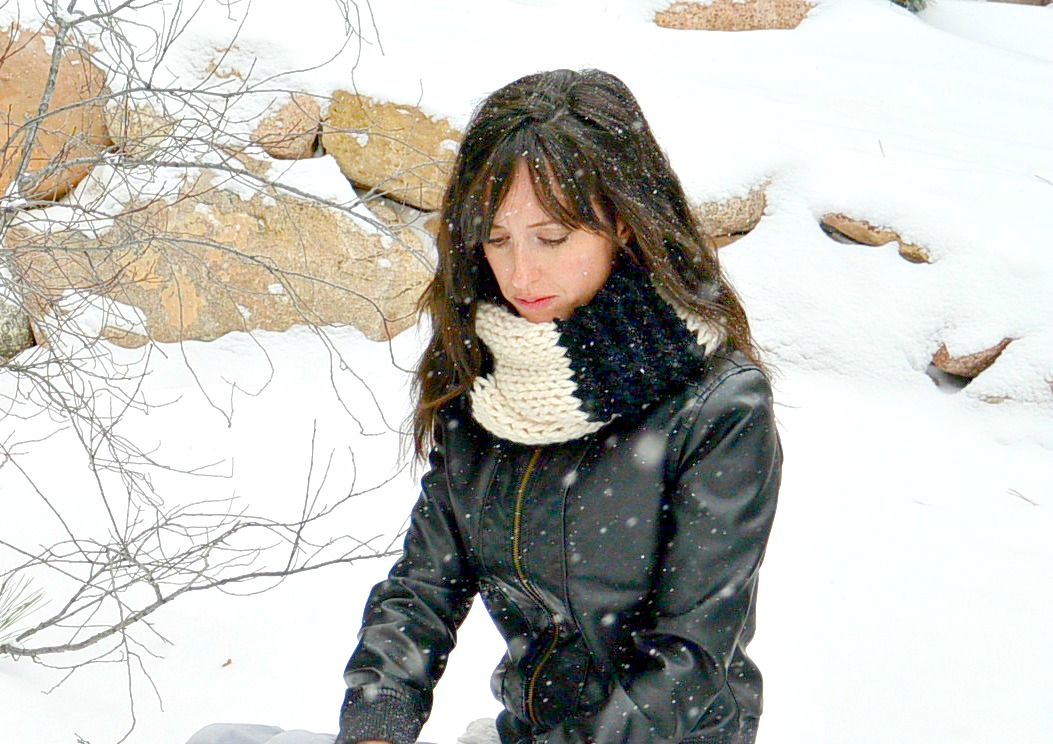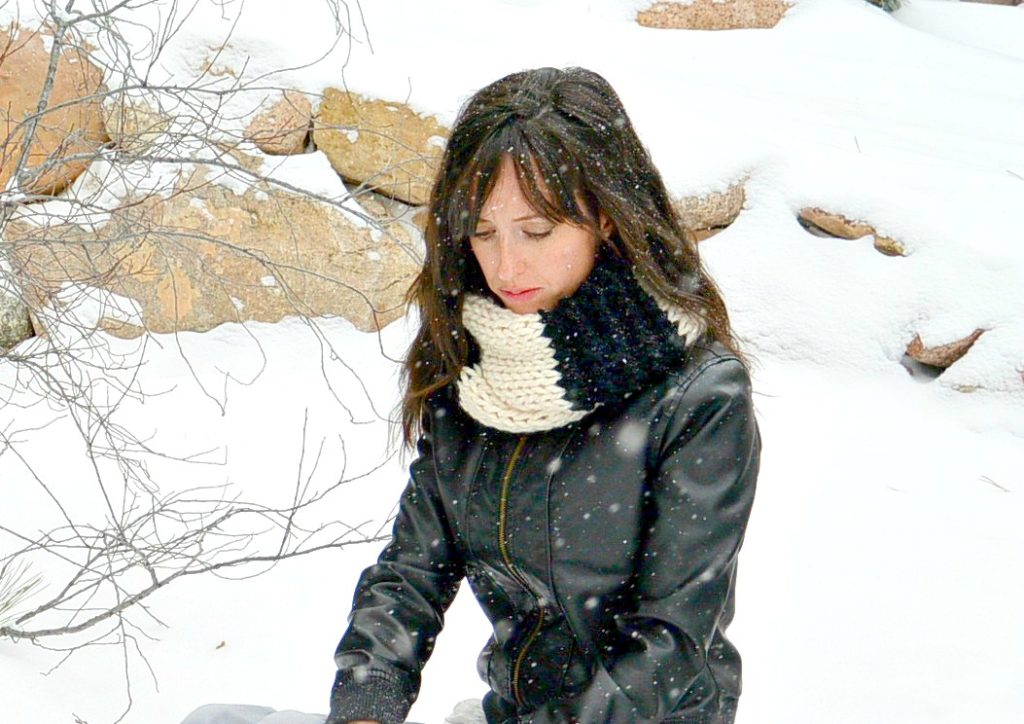 Thank you to We Crochet for sponsoring this post. All opinions are 100% my own.