Woodland Hedgehog Amigurumi Crochet Pattern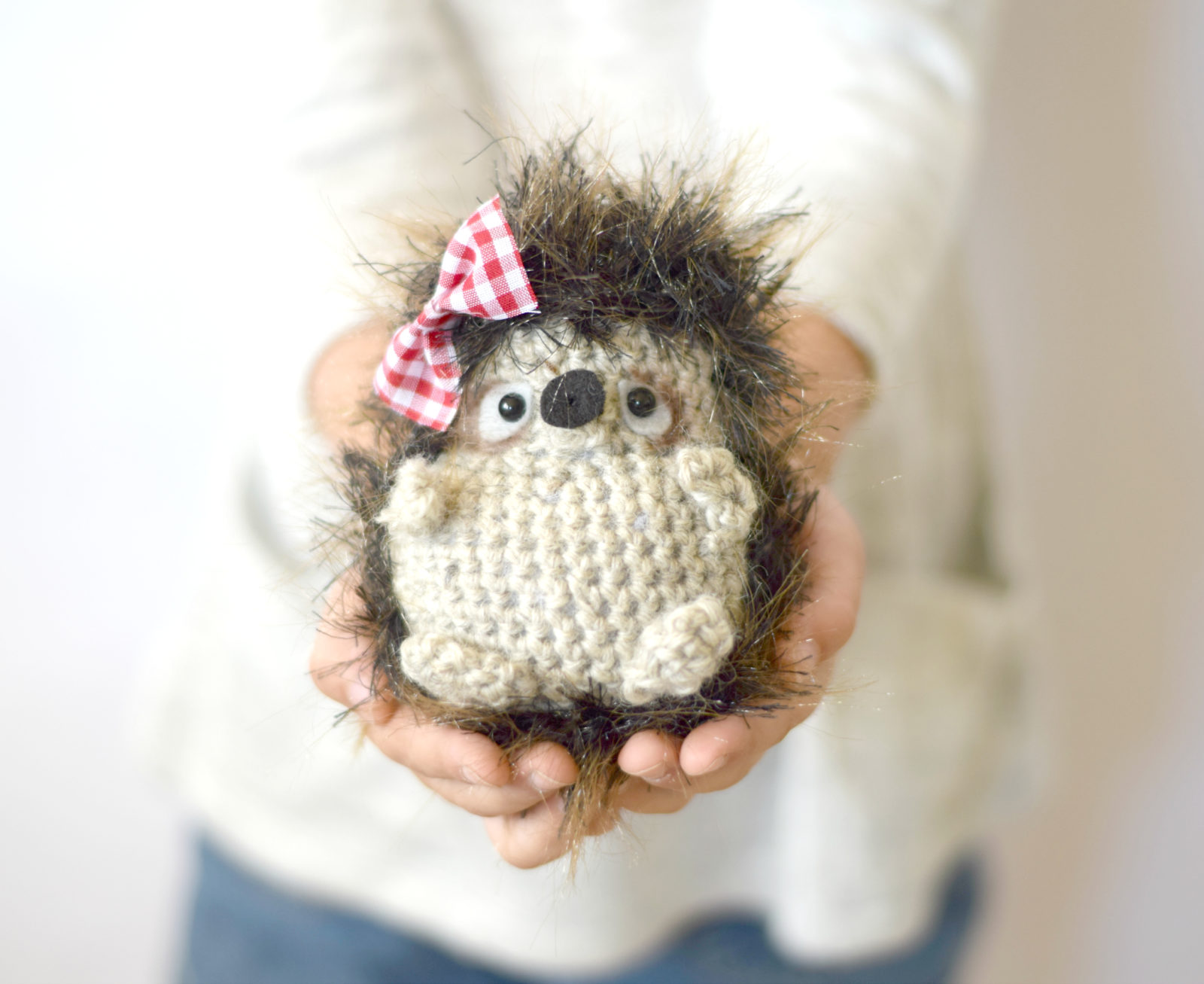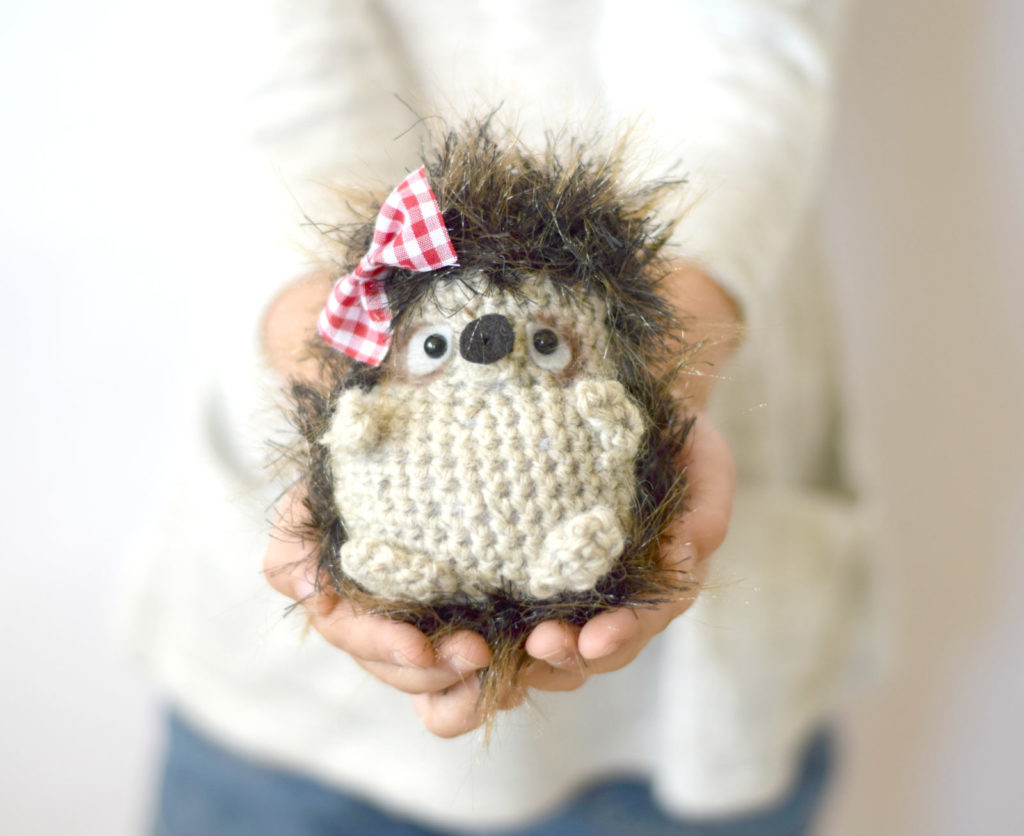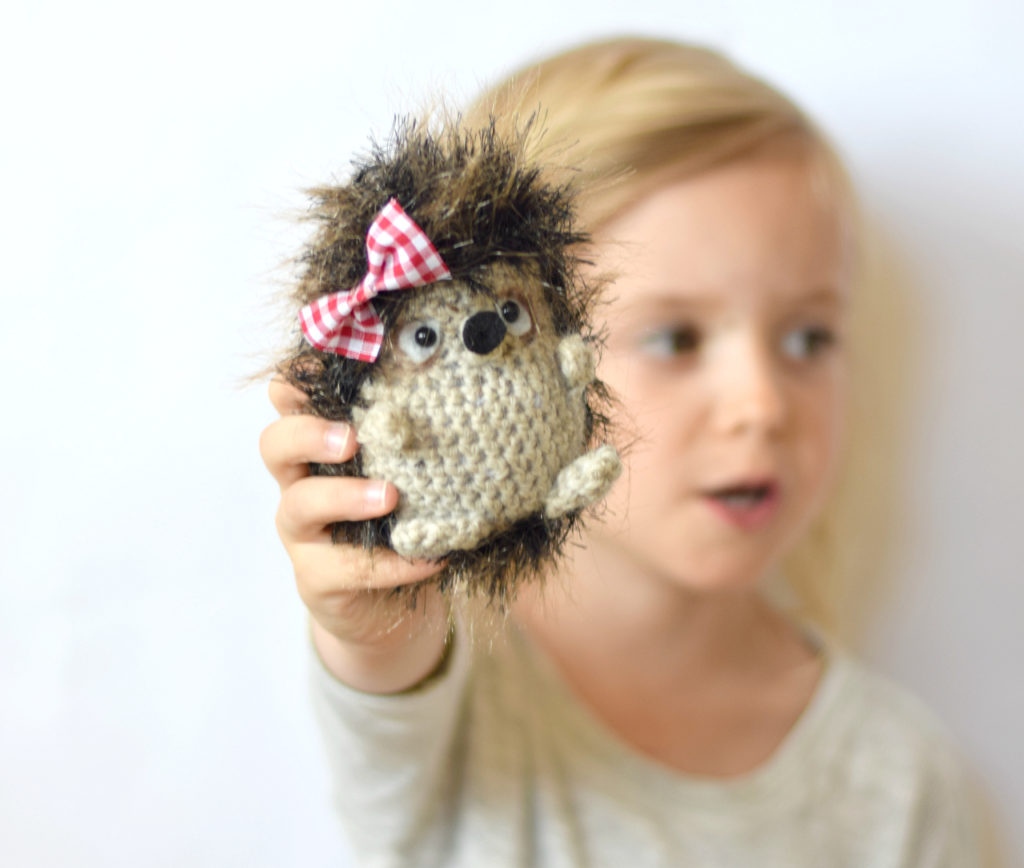 Introducing Mrs. Tiggy, the hedgehog!
Last year I created a crocheted penguin and lately I've been wanting to try out another little animal. I normally stick to knit and crocheted things we can wear, but every now and then it's fun to do something different (especially in the summer time).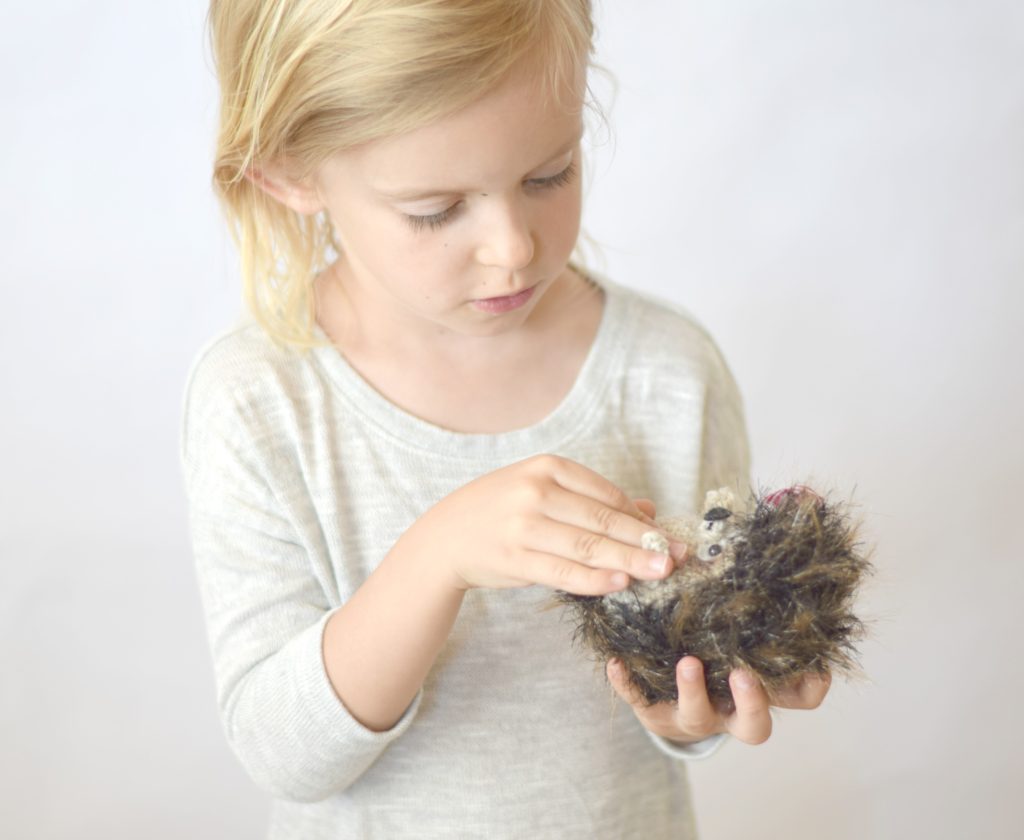 Anyway, shortly after I shared the pattern for the penguin, one of the specific yarns used to make the downy feathers was recalled. The feathers is what really "made" the bird so it was kind of a bummer that no one could buy the yarn any more! I decided I wanted to use the same body shape and pattern for something else this year.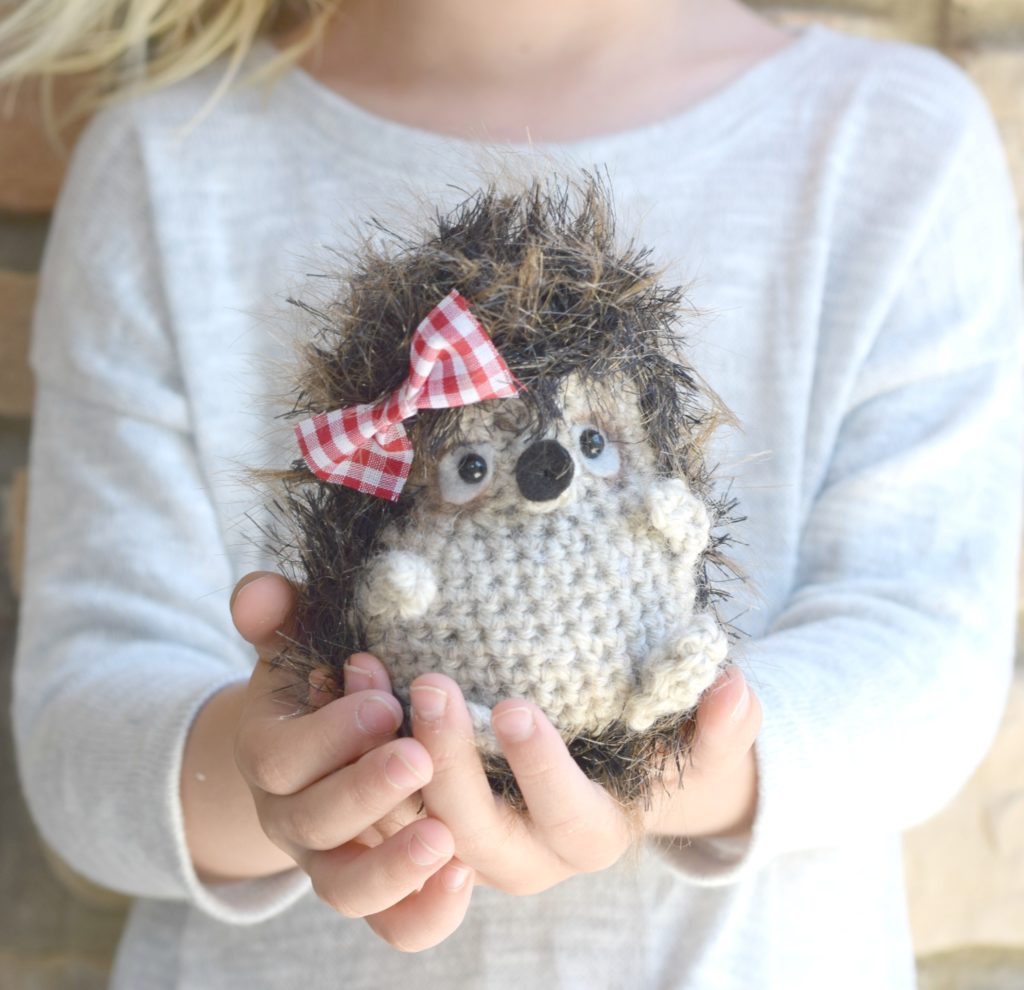 My daughter and I looked at the round, fat shape and narrowed it down to an owl or a hedgehog. We ultimately decided on the hedgehog, but she was still also set on an owl. The funny thing is though, she now LOVES this hedgehog. She told me, " I didn't think it would be cute, but it's SO cute!" Thanks, I think….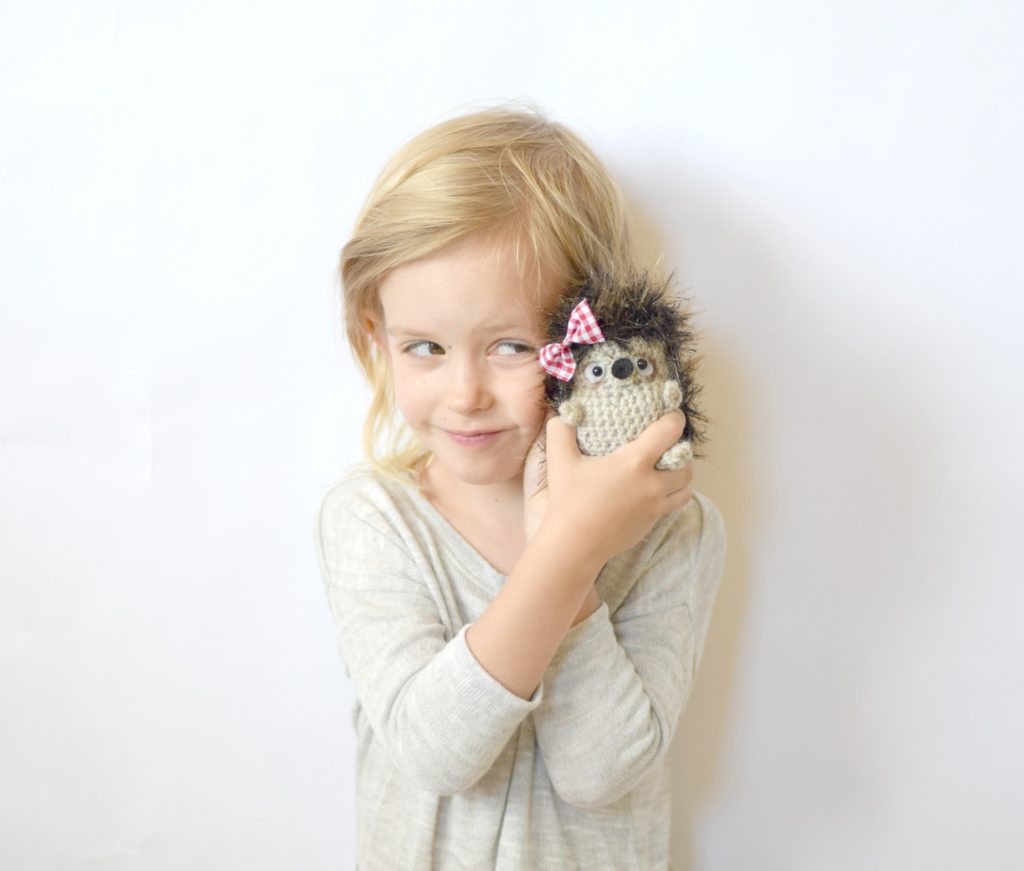 If you've never tried amigurumi, this is a fairly simple one to start with. It uses single crochet, simple decreasing (crocheting two together), and increasing by making two single crochet stitches in a single stitch. You should be comfortable crocheting in the round. I wanted to figure out the best way to do eyes, and found a couple of really neat tutorials from Stephanie on her blog, All About Ami. One of the tutorials shows you how to give more life to the eyes with a simple method which I did with this hedgehog (you can see her tutorial HERE). You can also find her awesome amigurumi beginner tutorial HERE which is super helpful if you've never done this before. She's got so many adorable patterns if you love the idea of amigurumi!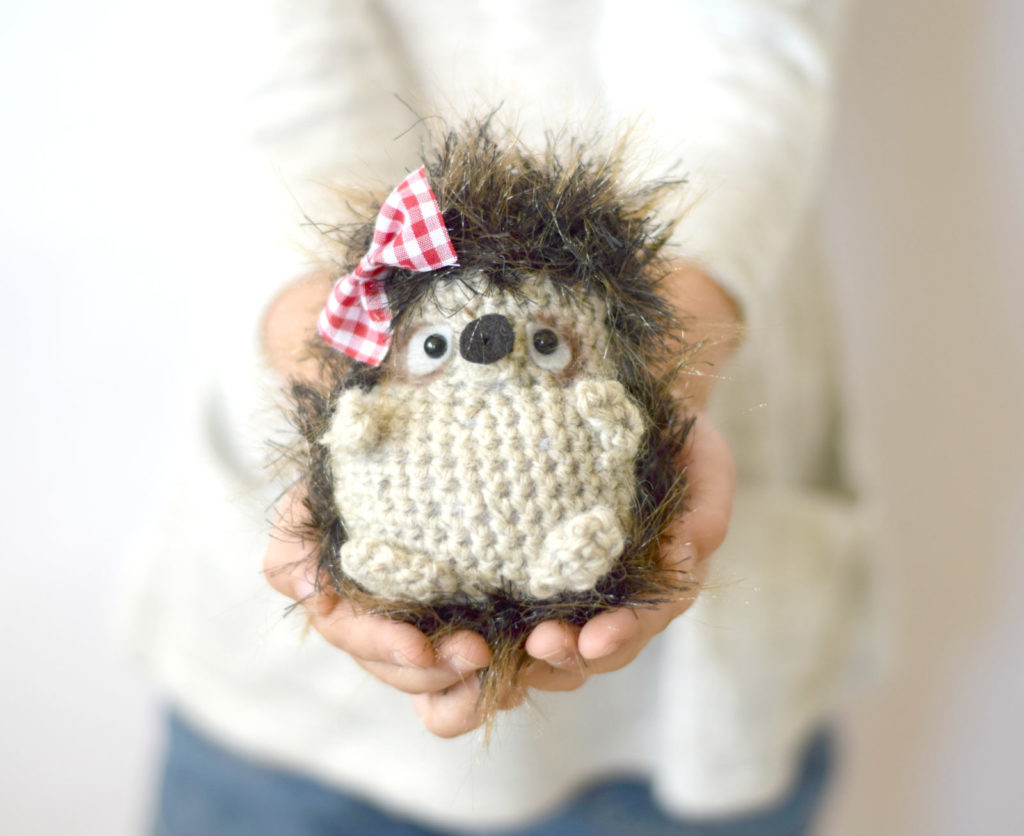 What I find fun about doing this hedgehog and probably other small amigurumi projects is that you can finish them quickly. I made this little gal in one day.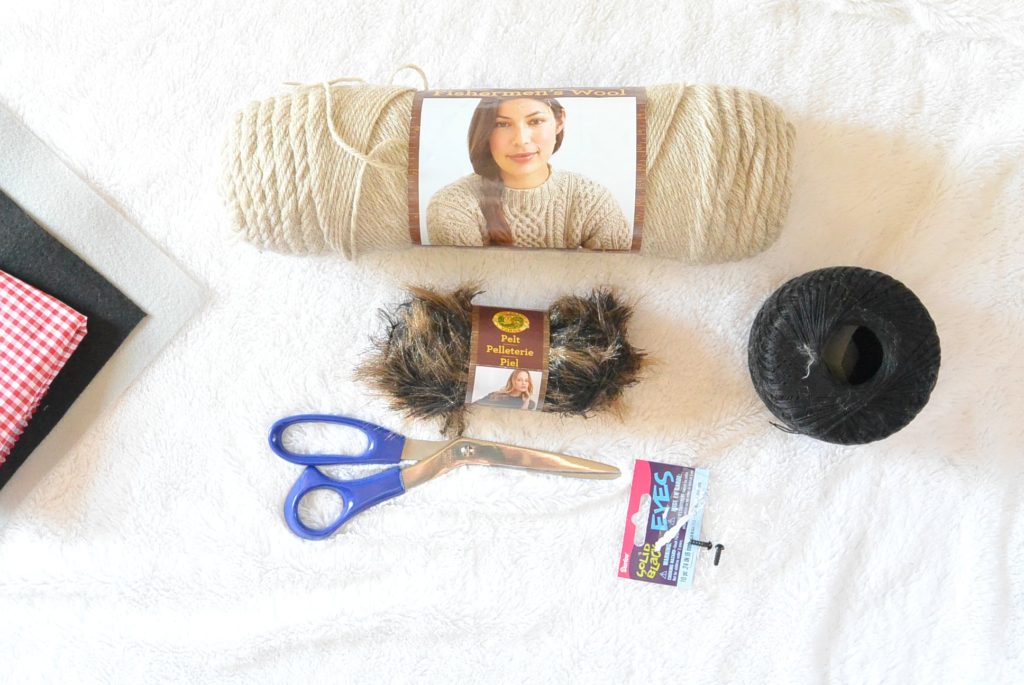 You will need:
Size F hook 3.75mm
Lion Brand Fishermans Wool in Oatmeal or Comparable Worsted Weight Yarn
Lion Brand Fun Fur
Safety eyes (6mm)
Small amount of black felt (for nose), small amount of grey felt (for eyes)
Tapestry needle
Black thread or embroidery thread
Small cut of fabric for bow (optional)
Hot glue gun (optional for bow tie)
Brown eye shadow (optional to add dimension to outer eye)
Polyfil to stuff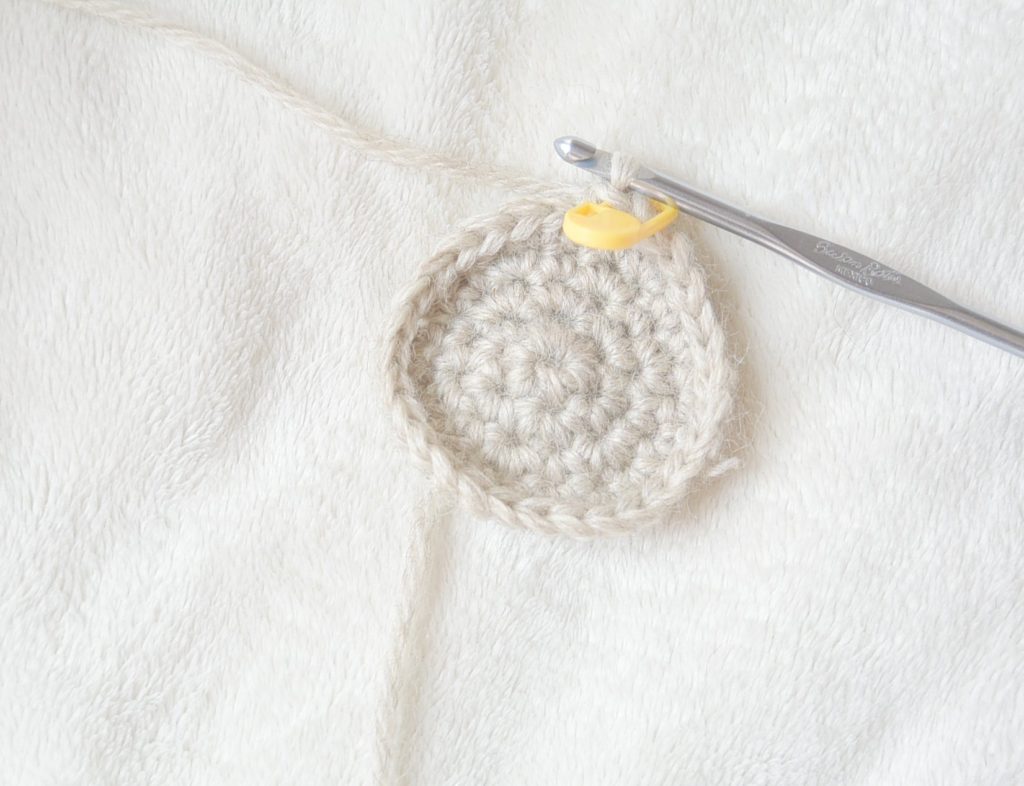 Hedgehog Crochet Pattern
The head and body portion are worked in one piece from the top – down.
With your size F hook and worsted weight yarn, ch 2
Round 1: Make 6 sc in second chain from hook. Place a stitch marker at beginning of round, and move each round to keep track of your rounds.
Round 2: 2 sc in each stitch around (12 stitches)
Round 3: 2 sc in next stitch, sc in next stitch. (18 stitches)
Round 4: 2 sc in next stitch, sc in next two stitches (24 stitches)
Round 5: 2 sc in next stitch, sc in next three stitches (30 stitches)
Round 6-12 Sc in each stitch around.
Round 13 Sc 2 together, sc in next stitch. Repeat around. (20 stitches)
Round 14 2 sc in next stitch, sc in next stitch. Repeat around. (30 stitches)
Round 15 2 sc in next stitch, sc in next two stitches. Repeat around. (40 stitches)
At any point now, you can attach the eyes and nose. (See instructions for each below) You can also begin to fill the head with the stuffing. He's pretty ugly at this point, but he will get cuter as you go!
Round 16-21 Sc in each stitch around.
Round 22 Sc 2 together, sc in next two. Repeat around (30 stitches)
Round 23 Sc 2 together, sc in next stitch. Repeat around (20 stitches)
Round 24 Sc in each stitch around – make sure he is stuffed as much as possible now!
Round 25 Sc 2 together around. Repeat around.(10 stitches)
Round 26 Sc 2 together around (5 stitches), Pull Tight, Tie Off, Weave in all ends
Adding the furry back
Hold your hedgehog so you are looking at her/his profile. Count three stitches straight out from the eye. You can place a stitch marker here if needed. Now from that point, go straight down the body to the bottom of the hedgehog. You will begin here to attach the fun fur.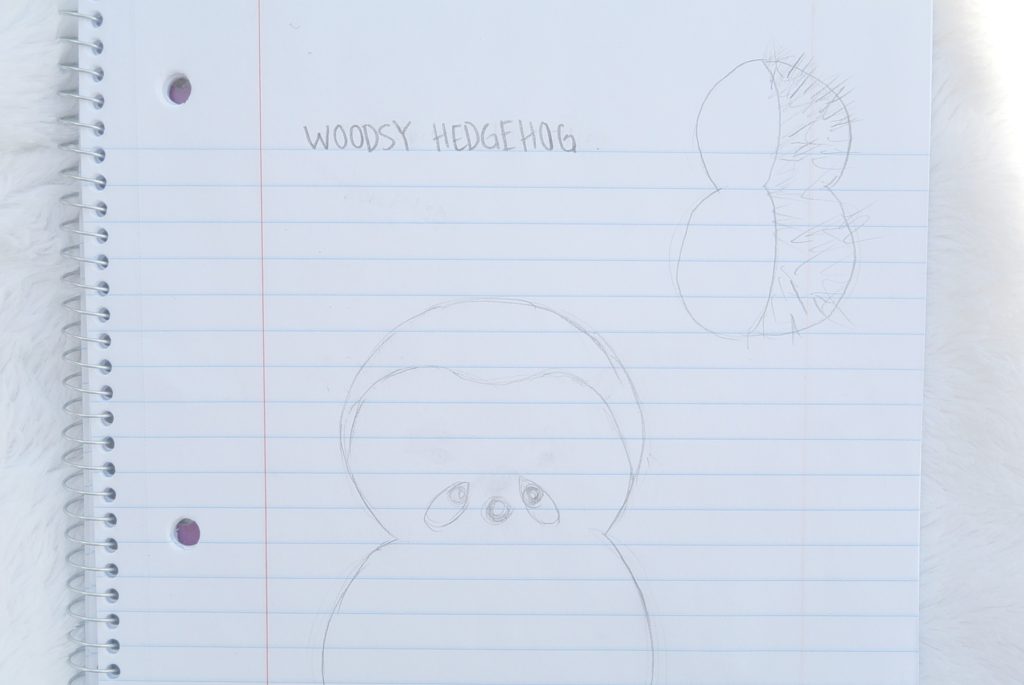 Attach the fun fur with your Size F hook, and single crochet along the surface of the body making a "line" across the mid-point and around (sort of like a rainbow) the hedgehog. Work back and forth, up each side, then down the other side, until you cover the entire back of the hedgehog with fun fur single crochet stitches. Using your fingers "fluff" the fur. Add some extra fur on the forehead, bringing the fur portion down closer to the eyes. The fur is very forgiving! Tie off and weave in, or just cut your ends. You can't find them in all that fur. I cut the fur a bit around the face so that it wasn't in the hedgehog's eyes. He he!
Hedgehog Eyes:
With grey felt, cut two small rain drop shapes approximately 1/2″ long. Make a small slit near the pointy end where you will put your safety eyes through with washer. Place eyes 5 stitches apart, in center front of hedgehog. They should be 3 stitches up from the increase portion, or the bottom of the head/face. I also put a small amount of brown eye shadow around the outer and under portion of the eyes. It just seemed to give it a bit more character and dimension. Optional: I followed Stephanie's method at All About Ami and tied my safety eyes to a length of yarn and tied it to the back of the head firmly. When stuffed, this creates a more realistic eye by indenting them a bit into the head.
Hedgehog Feet:
Ch 2
Rd 1 Make 6 sc into 2nd ch from hook
Rd 2 Make 2 sc into each sc around (12 stitches)
Tie off, fold in half. Seam closed with tapestry needle.
Make two of these feet.
Attach to bottom of hedgehog.
Hedgehog Nose
Ch 2
Rd 1 Make 3 sc in 2nd chain from hook, slip st to join, tie off, attach with tapestry needle to bottom center of hedgehog's face.
Cut out an oval from your black felt, 1/2″ inch wide. Attach with needle and thread to end of nose.
Hedgehog Arms
Ch 2
Row 1 Make 3 sc into 2nd chain from hook, ch 1, turn
Row 2 sc across
Tie off. Fold in half and seam with tapestry needle.
Attach to body, 2 stitches in from the fur, and 5 stitches down from bottom of the eye.
Bow Tie – Optional
Cut a length of fabric 2″ long and 1″ wide. Pinch together and use hot glue, or needle and thread to secure. Wrap a second thin cut of fabric around the middle of the bow. Secure. Attach with needle and thread to the hedgehog's head.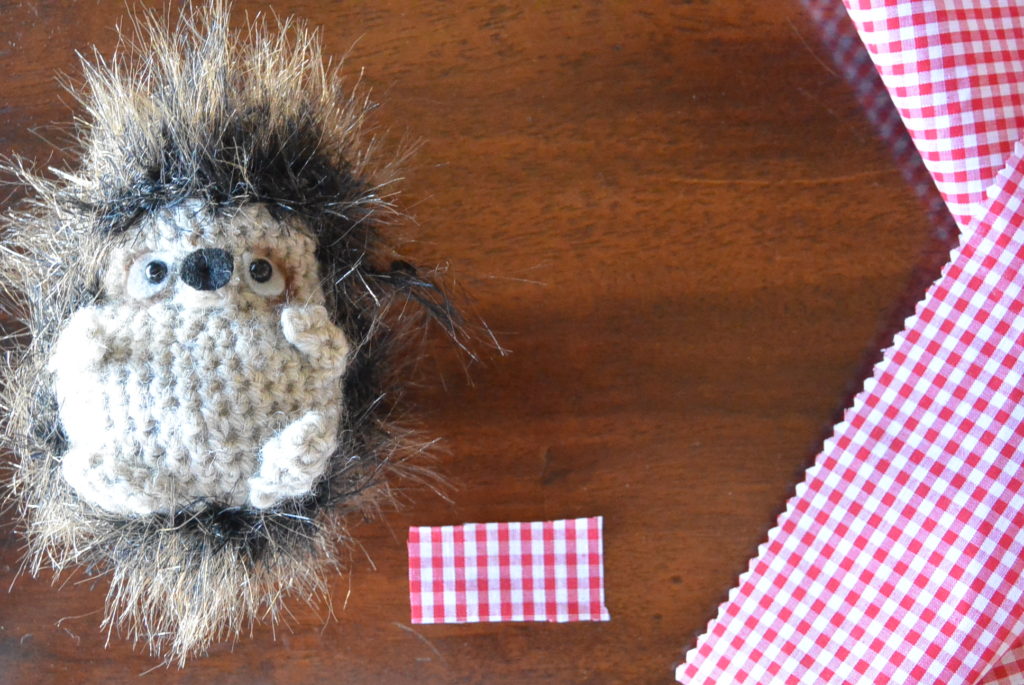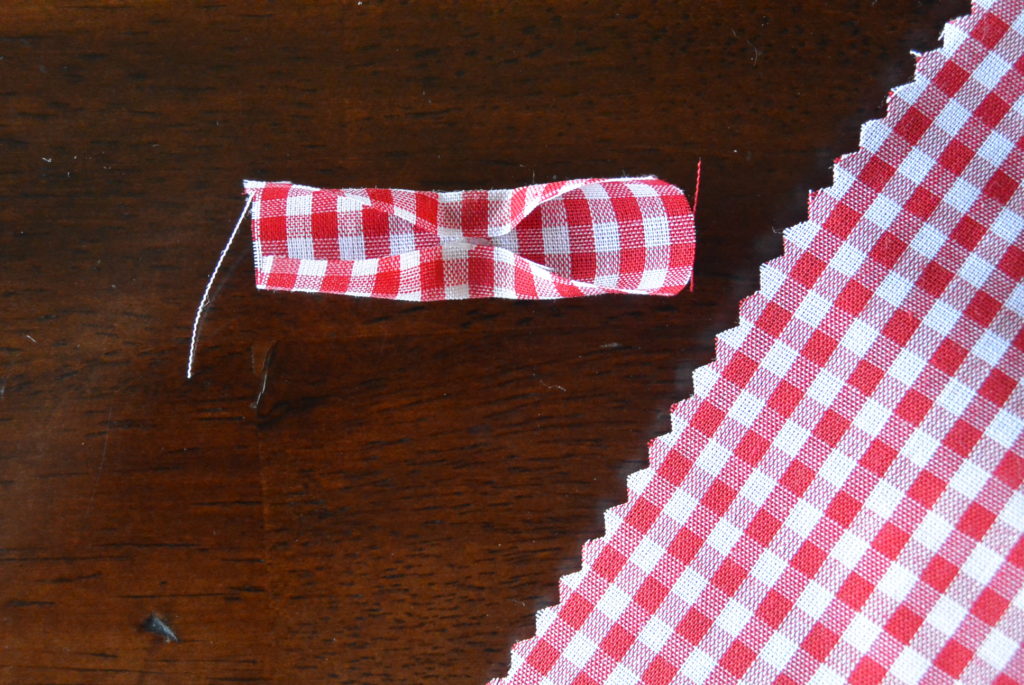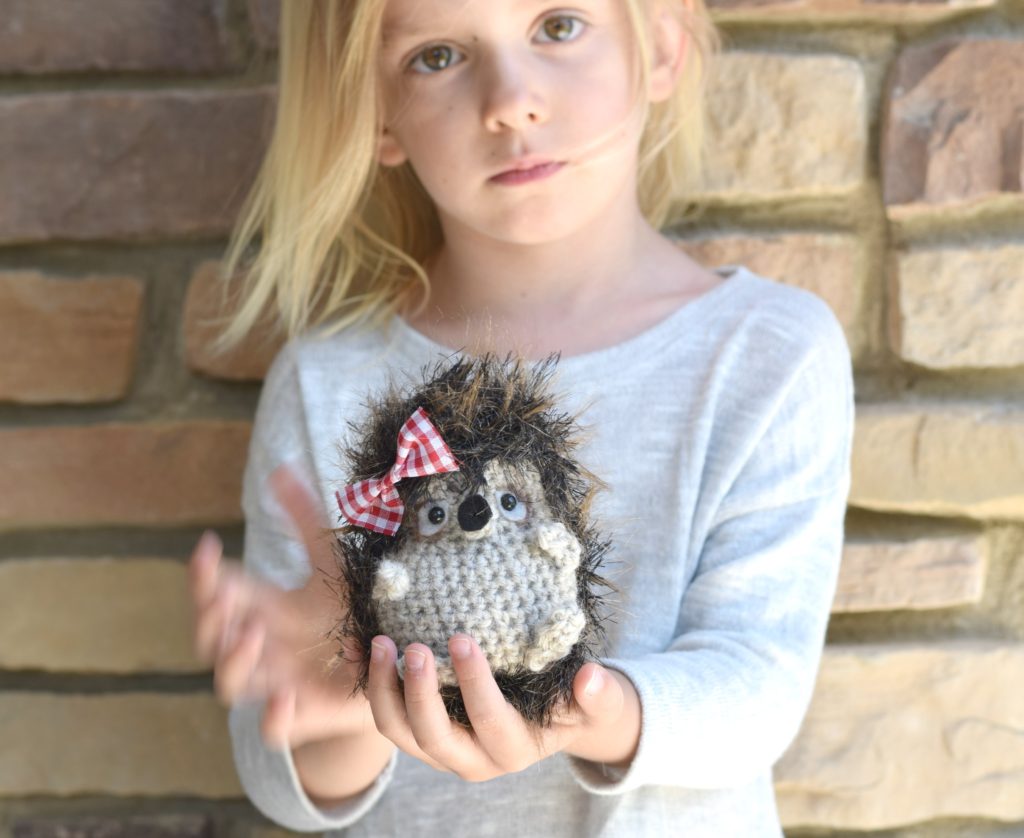 If you make this hedgehog, I'd love to see it on my Facebook page or Instagram. Tag me @mamainastitch!
Also, if you've got any ideas of names for this little gal below, please let me know!
Thank you my friends.
XO,
Jessica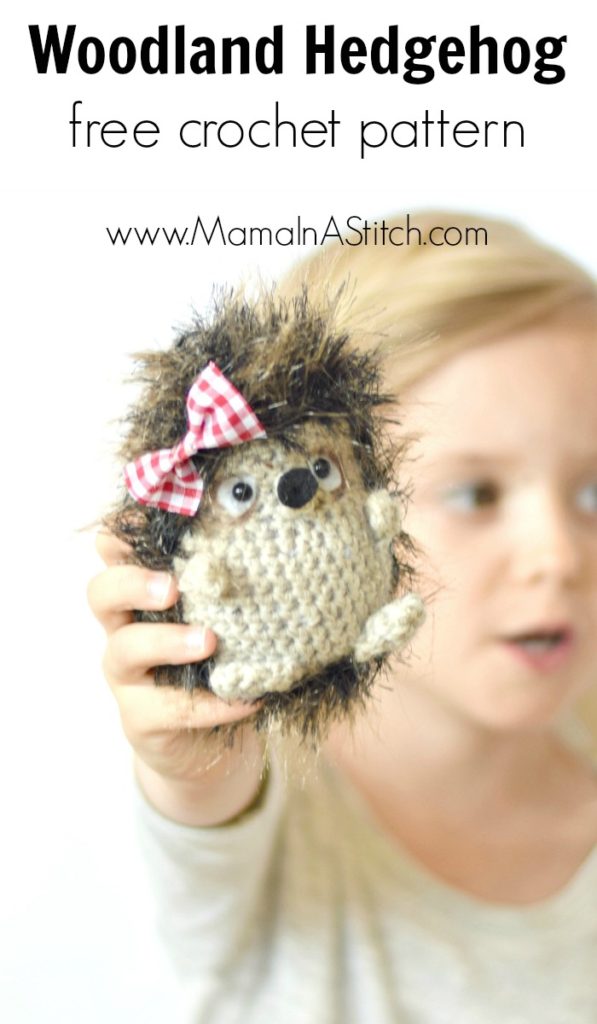 Get the yarn for this project (The following is an affiliate link. I will receive a small commission if you make a purchase through this link):


Lion Brand Fisherman's Wool Yarn – $10.40
Retail Price: $13.00
You Save: $2.60
from: Craftsy