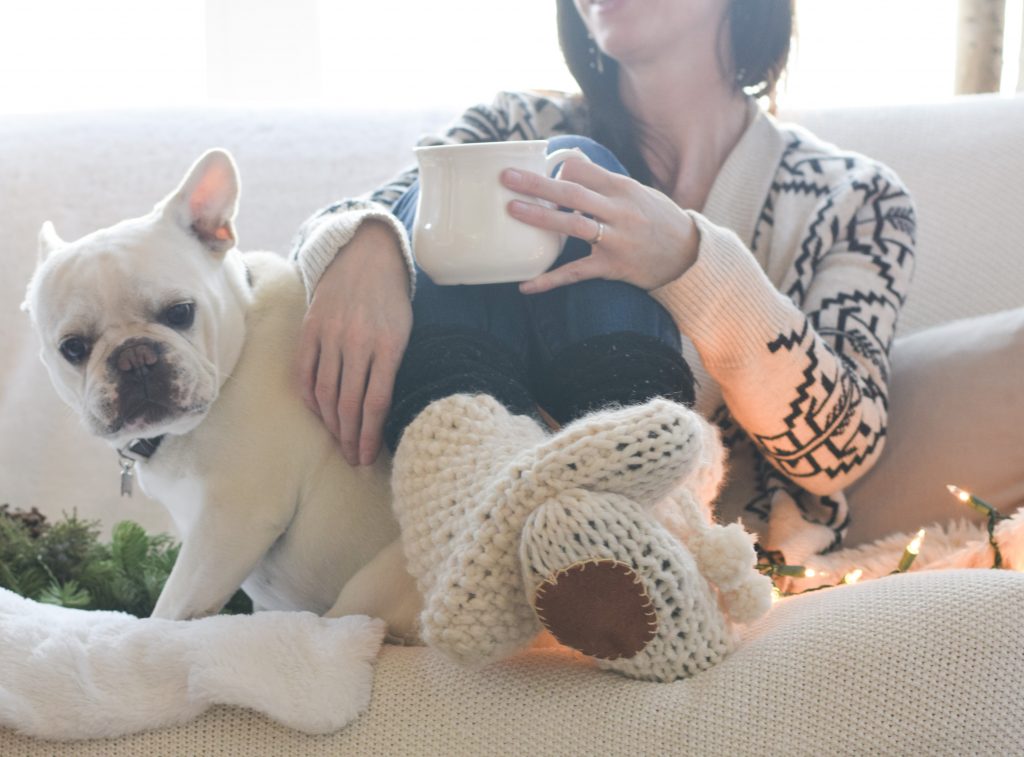 There is nothing cozier than slipping on a warm pair of chunky, woolen slippers after a day of skiing or on a cold winter eve. Today I want to share with you a SUPER DUPER easy slipper knitting pattern so that you can make some for yourself or a friend. They work up quickly and I'm really enjoying mine as the nights have been so cold lately. If you've considered knitting some easy slippers, this might be a fun project for you to try out. You can even find the yarn and the kit (on sale for a limited time for $11.99), which includes all of the yarn and this pattern from Lion Brand Yarn HERE! How cool is that?!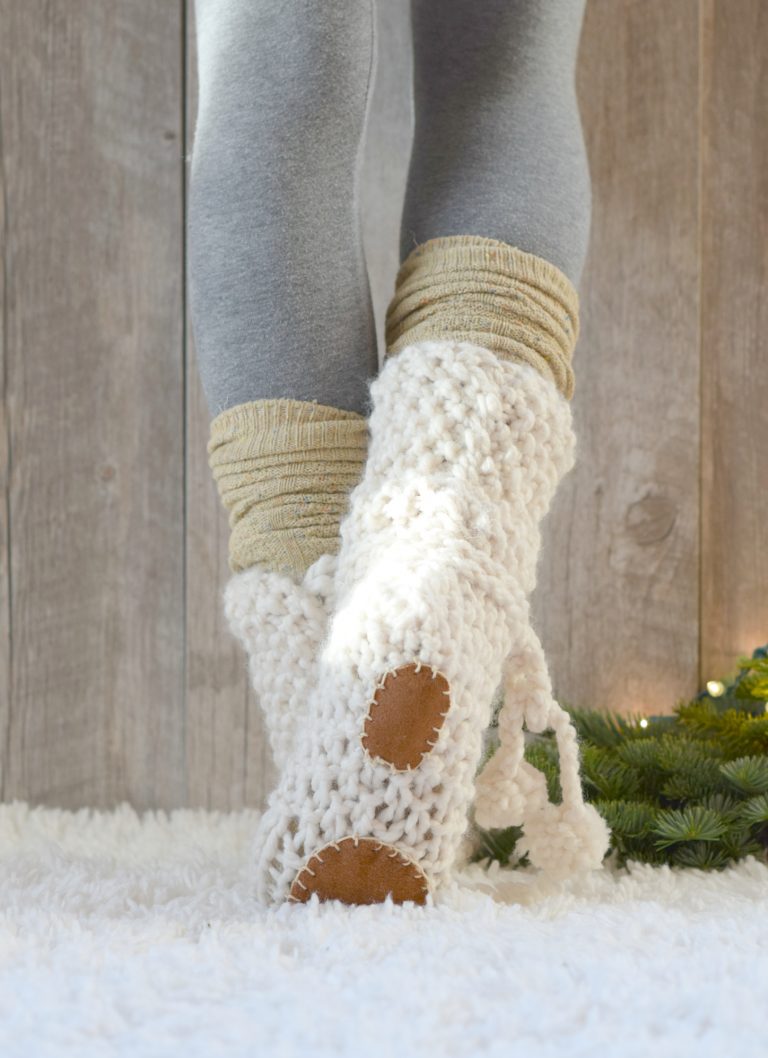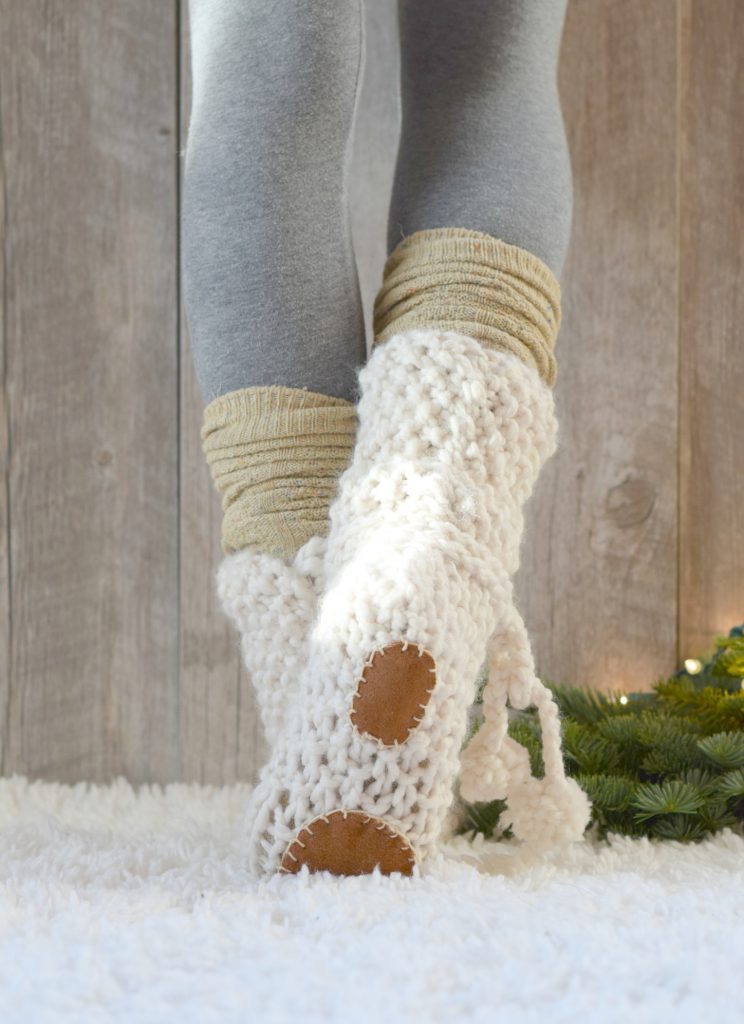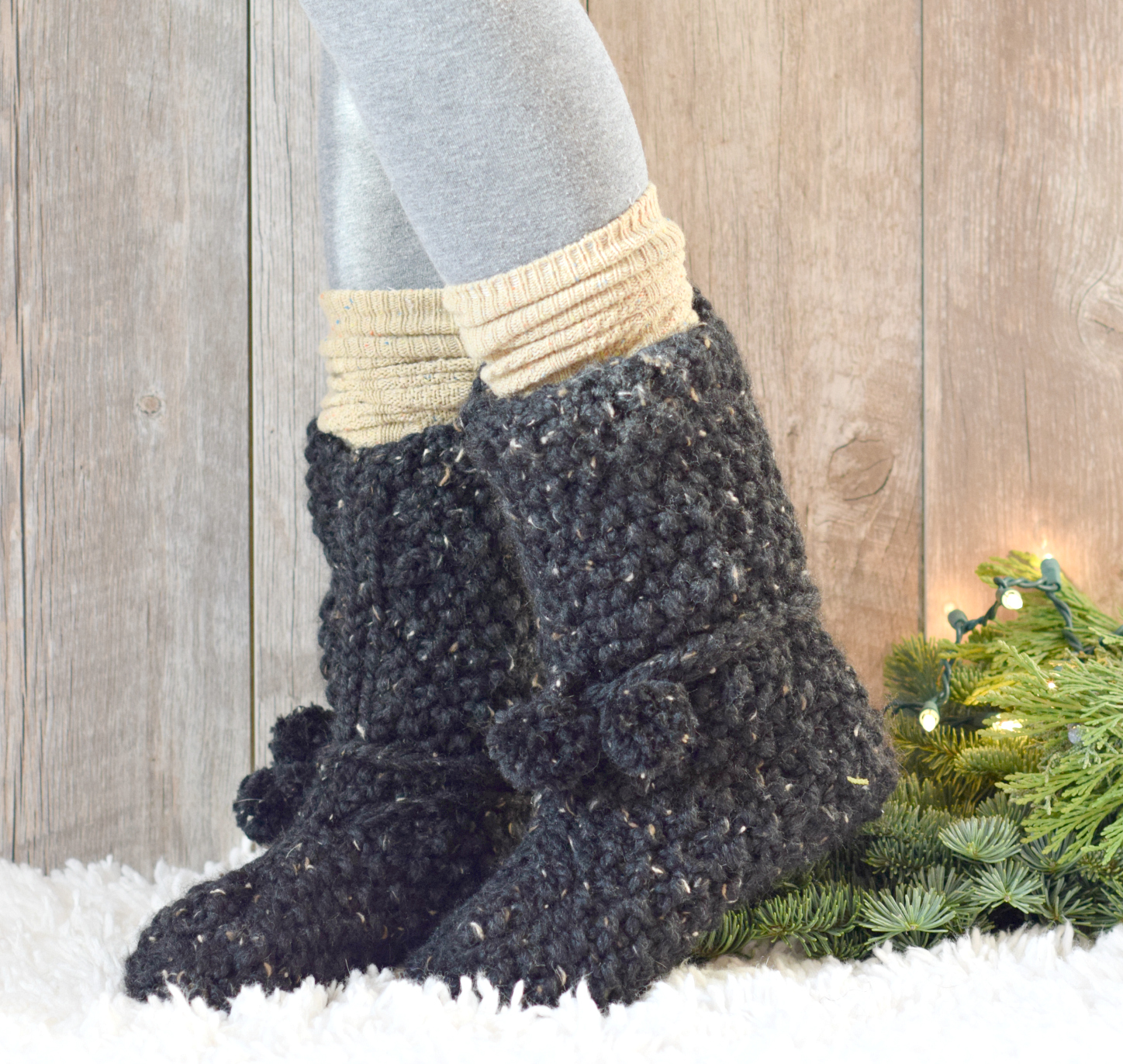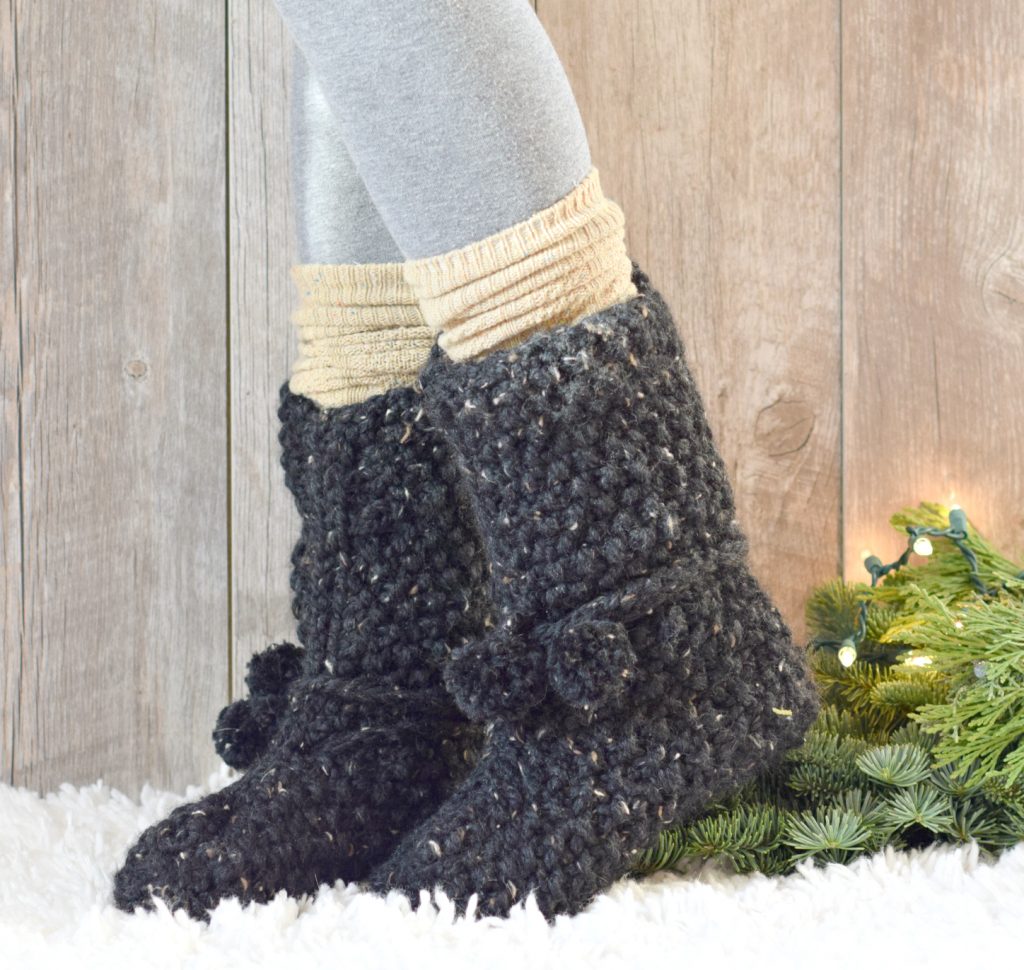 I've told this story before, but one of the reasons that I started this blog was to share a pair of fingerless gloves that I had knit flat. As a new knitter, knitting in the round really freaked me out and I just wanted to knit EVERYTHING flat. I love how these boots turned out because they are super cute, functional and are KNIT FLAT! This is the kind of project that's really simple, but makes people think that you are some crazy amazing knitter like their great grandma-ma. 😉
Living here in Colorado, the winters are pretty cold and looooong. I grew up going skiing with my family and it was always so nice to take off our ski boots at the end of the day and slip on something warm and cozy. These slippers remind me of those times and let me tell you, it's snowing as I type this and my toes are nice and warm. 🙂
Oh – this is cool too! You can make this pair of slippers with just ONE skein of Wool Ease Thick & Quick Bonus Bundle! I'm thinking I actually have enough left over to make an ear-warmer or headband. If you haven't seen the bonus bundles, they are like massive skeins of Wool Ease Thick & Quick which is one of my all time fave yarns. I've made a lot of projects with Wool Ease Thick & Quick including the Chunky Icelandic Blanket which is literally used every single day in my living room. It's a great yarn because it's washable and made from a wool/acrylic blend which creates a very warm and soft yarn.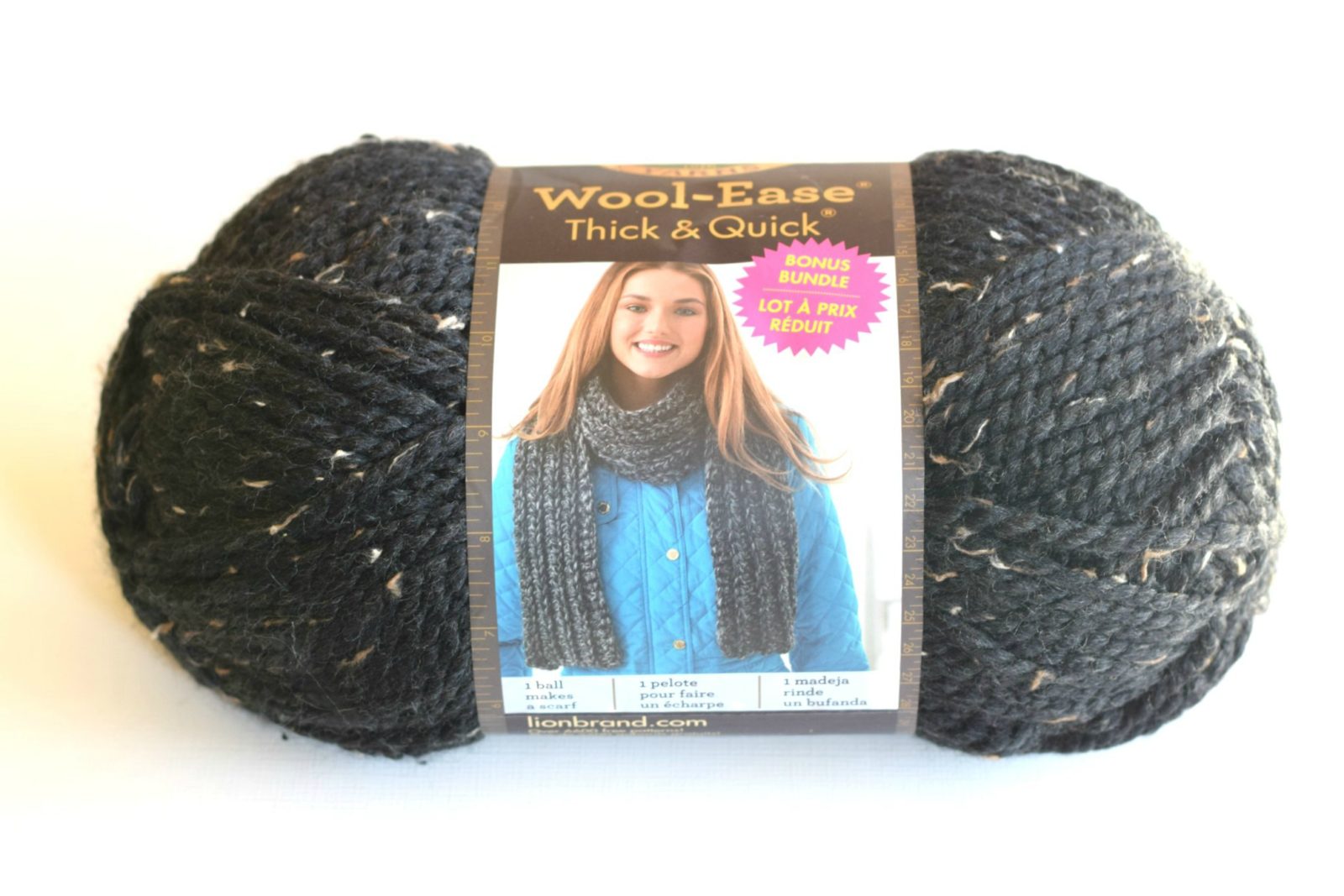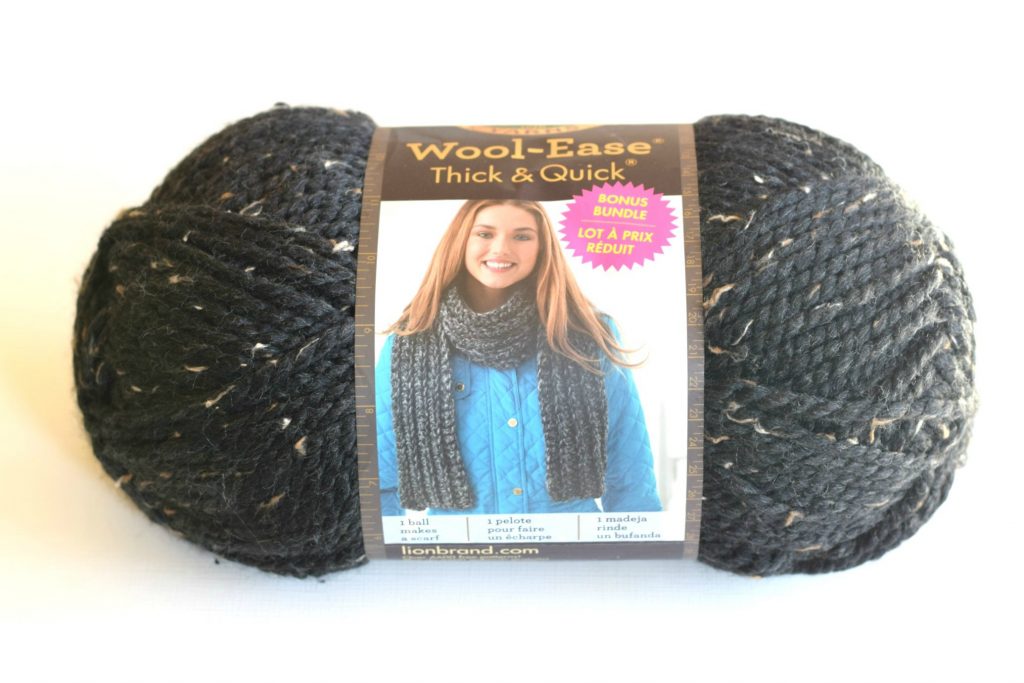 I added some non-slip soles on the bottom and have included a tutorial on how I did this HERE. It's actually a nice way to add soles to any of your knit or crocheted slippers. It gives the slipper some added durability and a non-slip bottom, depending on the material that you use.


Okay, are you ready to knit?
Explanation
These boot slippers are knit flat, making them super simple for new knitters. They are made entirely with the seed stitch which alternates knit and purl stitches to give the slippers a lofty, cozy texture!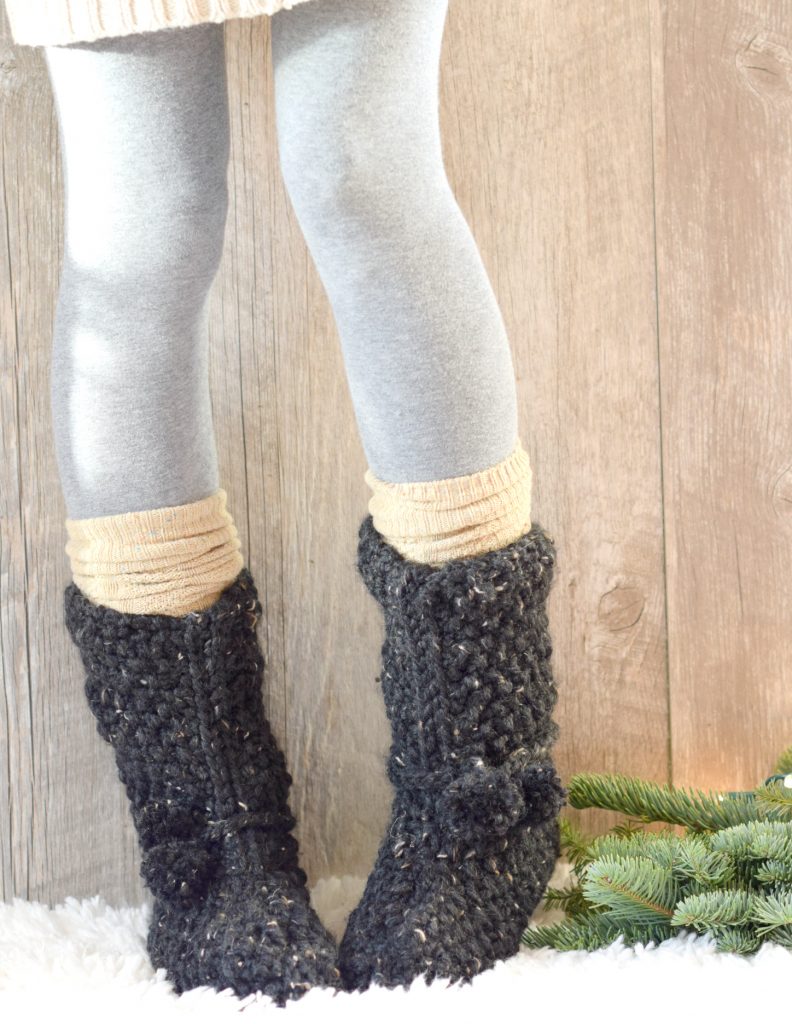 Scroll down for the free knitting pattern or you may choose to purchase an inexpensive, advertisement free, printable PDF version of this pattern HERE from my Etsy shop.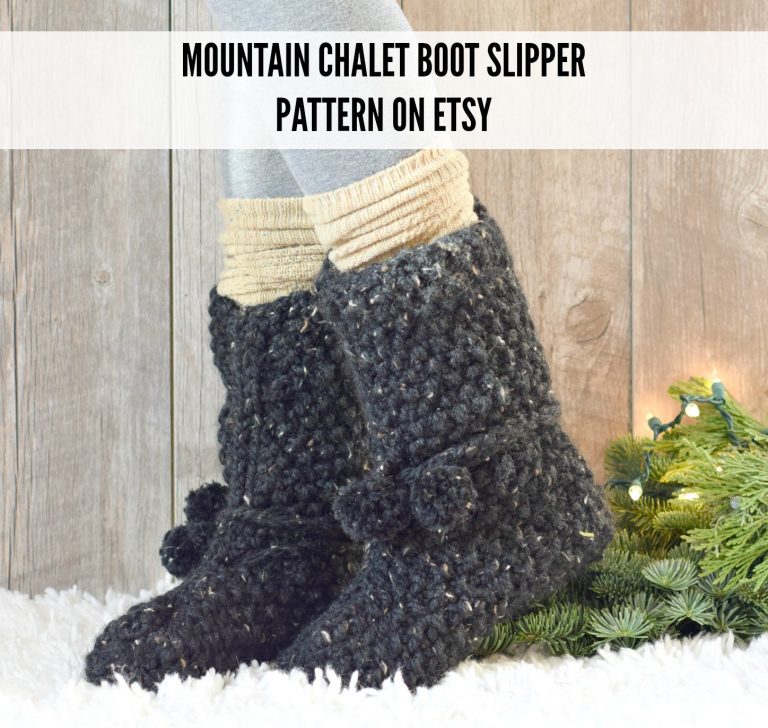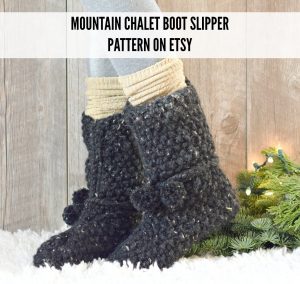 Size:
Pattern for women US Shoe Size 6 – 9
(They stretch so can fit this variety of sizes)
*Easily customizable by adjusting the number of rows knit in order to change length and number of cast on stitches to adjust width (keep an odd number of cast on stitches)
Finished sole measures approximately 8 ¾" – please note that slipper stretches to fit foot
Bottom of sole to top of boot measures approximately 11.5" inches
Notes:
*Gauge – just over 2 stitches per inch and approximately 3.5 rows per inch
*You can be creative and use the stockinette stitch on the mid and toe sections of the pattern if you'd like more variety.
You will need:
US Size 10 6.0 Knitting Needles
1 Skein of Wool Ease Thick & Quick Bonus Bundle in preferred color – pictured is Obsidian (black) and Fisherman (cream) ( 212 yards 340 g / skein) Pattern uses 246 grams (Remember that you can buy the kit that includes this pattern and all of the yarn needed HERE)
Tapestry needle to weave in ends
Scissors
Optional (to add soles to your slippers):
Faux Leather or fabric of choice for sole
Waxed thread to attach sole to slipper
Leather punch or preferred tool to create stitch holes for soles
Needle for waxed thread
Skills:
Cast On
Knit
Purl
Decrease
Cast off
Abbreviations:
k – knit
p – purl
k3tog
Notes:
The texture is created by alternating knit and purl stitches to create the seed stitch.
Please see the picture tutorial below for help beyond the pattern.
Pattern:
Beginning at heel, cast on 51 stitches
Row 1 Knit across row
Row 2 *K1, p1 across row
Repeat row 2, working in seed stitch, until your piece measures approximately 5 ½ inches from cast on edge.
Once your piece measures 5 ½ inches long, you will cast off stitches to continue on the middle and front of the slipper
Mid Slipper Section
You will begin by casting off a portion of stitches in the first row
Row 1 – Knit cast off 16 stitches, k1, p1 across next 19 stitches, knit cast off last 16 stitches (19 stitches left on needle)
After you complete your partially cast off row, you will continue with the seed stitch pattern
Row 2 – *k1, p1 across row
Repeat this seed stitch pattern of for 6 rows
You will now move onto the toe where you will decrease
Toe Section of Slipper
Row 1 – k1, p1, k1, p1, k3tog, p1, k1, p1, k1, p1, k3tog, p1, k1, p1, k1 (15 stitches left on your needle)
Row 2 – *k1, p1 across row (15 stitches)
Row 3 – k1, p1, k1, p1, k3tog, p1, k3tog, p1,k1, p1, k1 (11 stitches left on needle)
Do not cast off!
Tie off the toe
With a length of yarn and your tapestry needle, carefully place the stitches from your knitting needle onto the tapestry needle. Cinch and tighten the toe and tie off. You may leave a length of yarn from the toe to seam up the front of the boot slipper. You will now move onto the seaming portion of the slipper boot.
Sew up the back and front
Turn your boot inside out. You may use any seaming method that you prefer and begin by seaming from the toe up the front of the boot. Tie off and weave in ends. Seam up the back side of your boot, tie off and weave in ends. (Picture included below on how the slippers pictured were seamed)
Knit cord tie
Cast on 1 stitch. Knit until your cord measures approximately 23" inches long or desired length. Tie off, weave in ends. Thread through the lower front and back of slipper just above foot. Add poms.
Optional Soles:
With your faux leather, suede or material of choice, cut an oval shape with the longest portion measuring approximately 4" inches long, and the width 2 ¾" inches wide.
Cut a second oval approximately 2 ¼" X 1 ½" inches
With a leather punch or preferred tool, evenly punch holes around material every half inch
Place on bottom of slipper and attach with the blanket stitch as pictured in my tutorial HERE (I used waxed thread)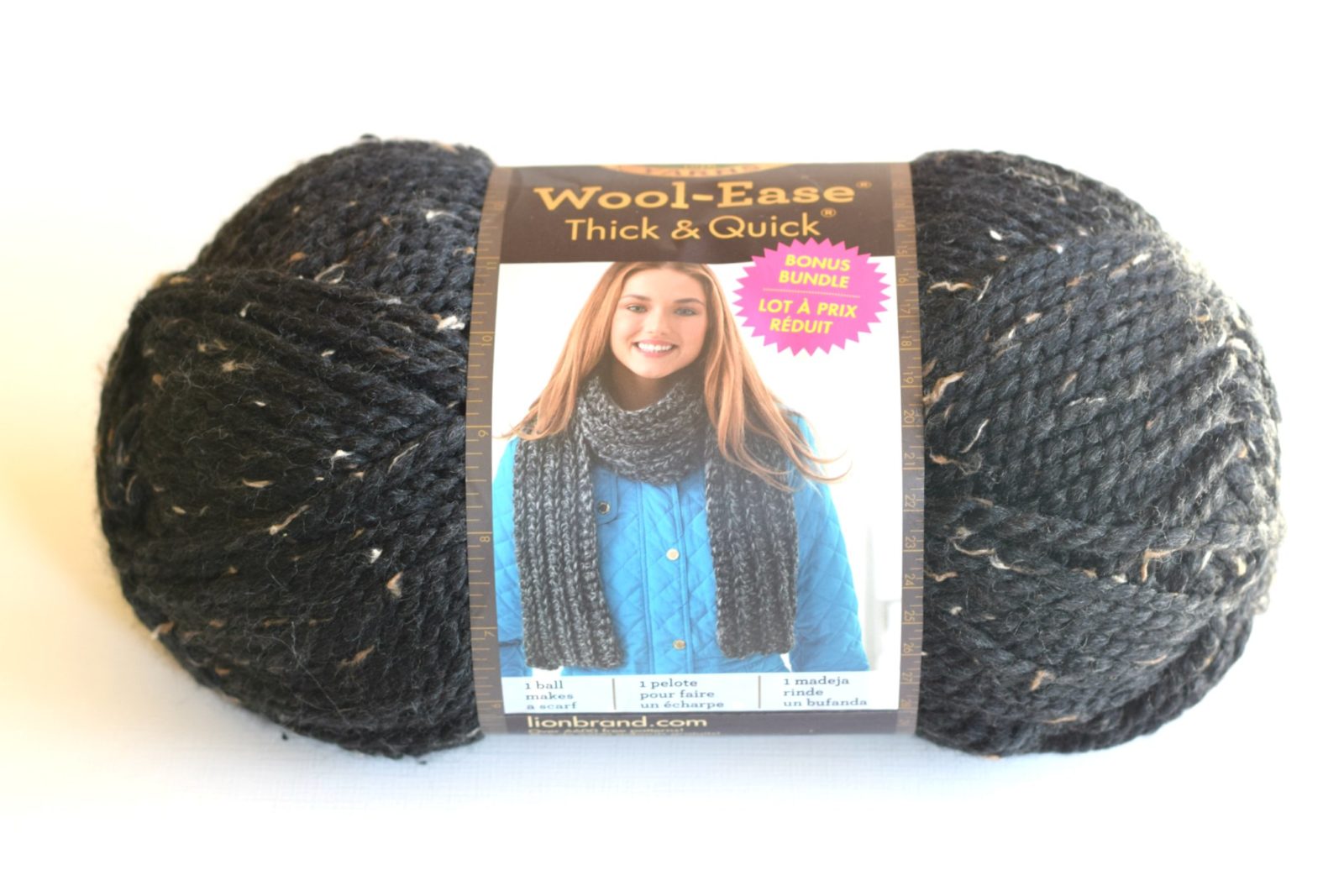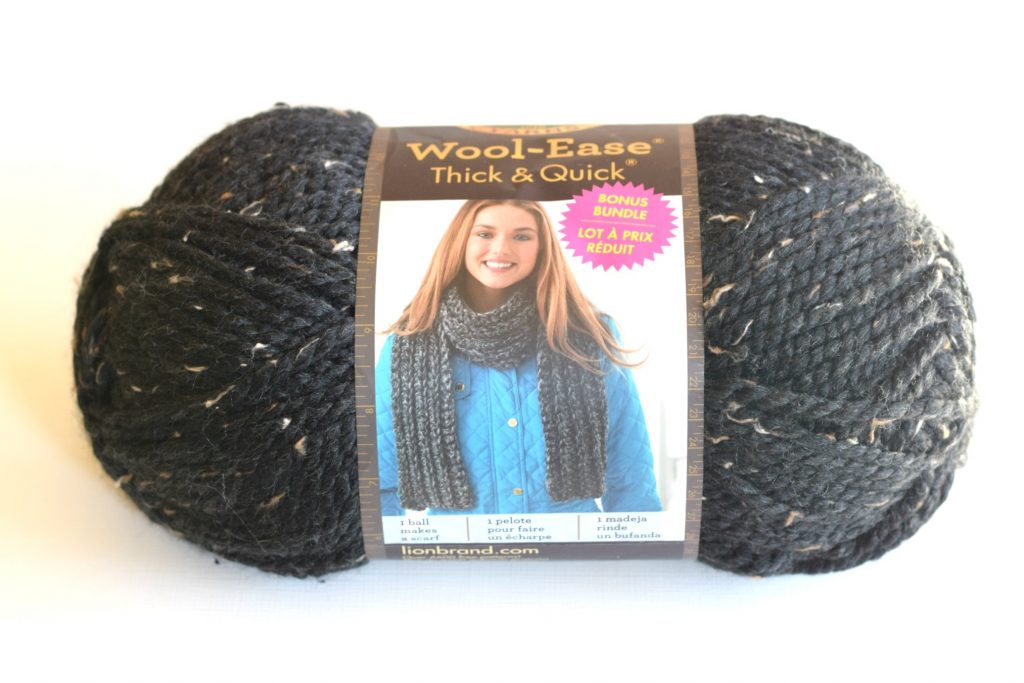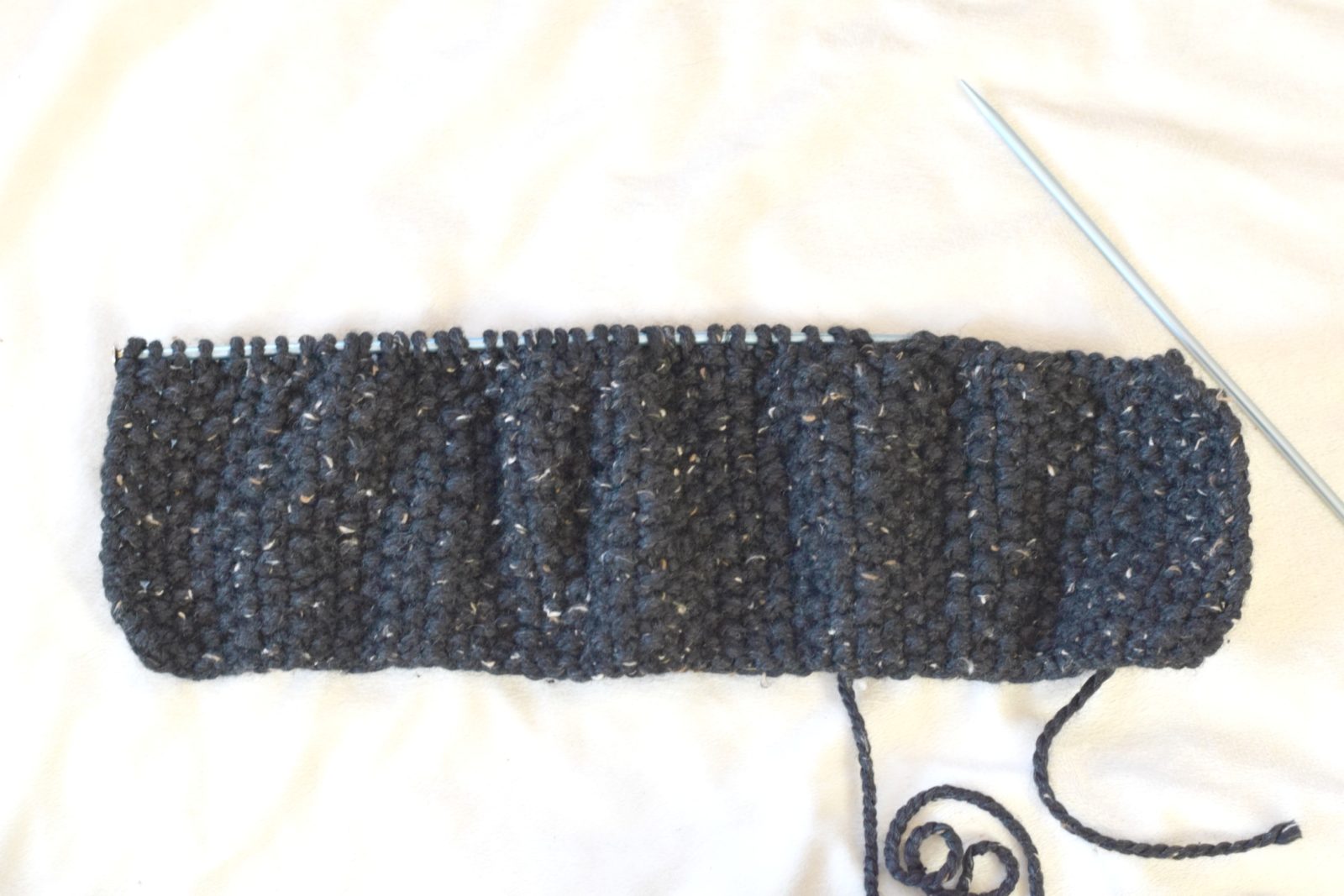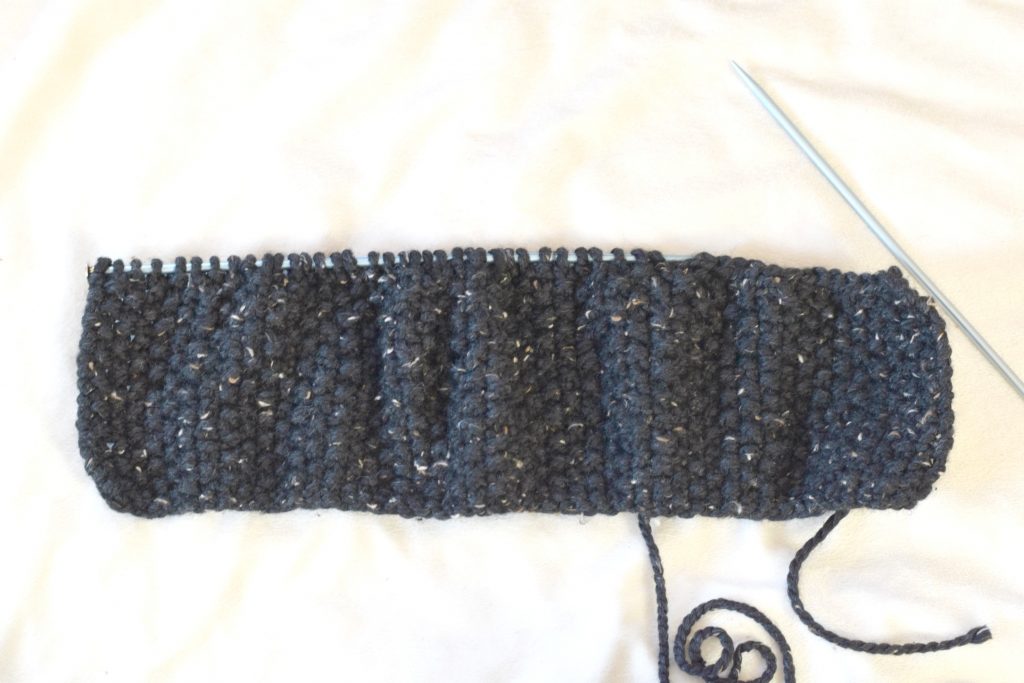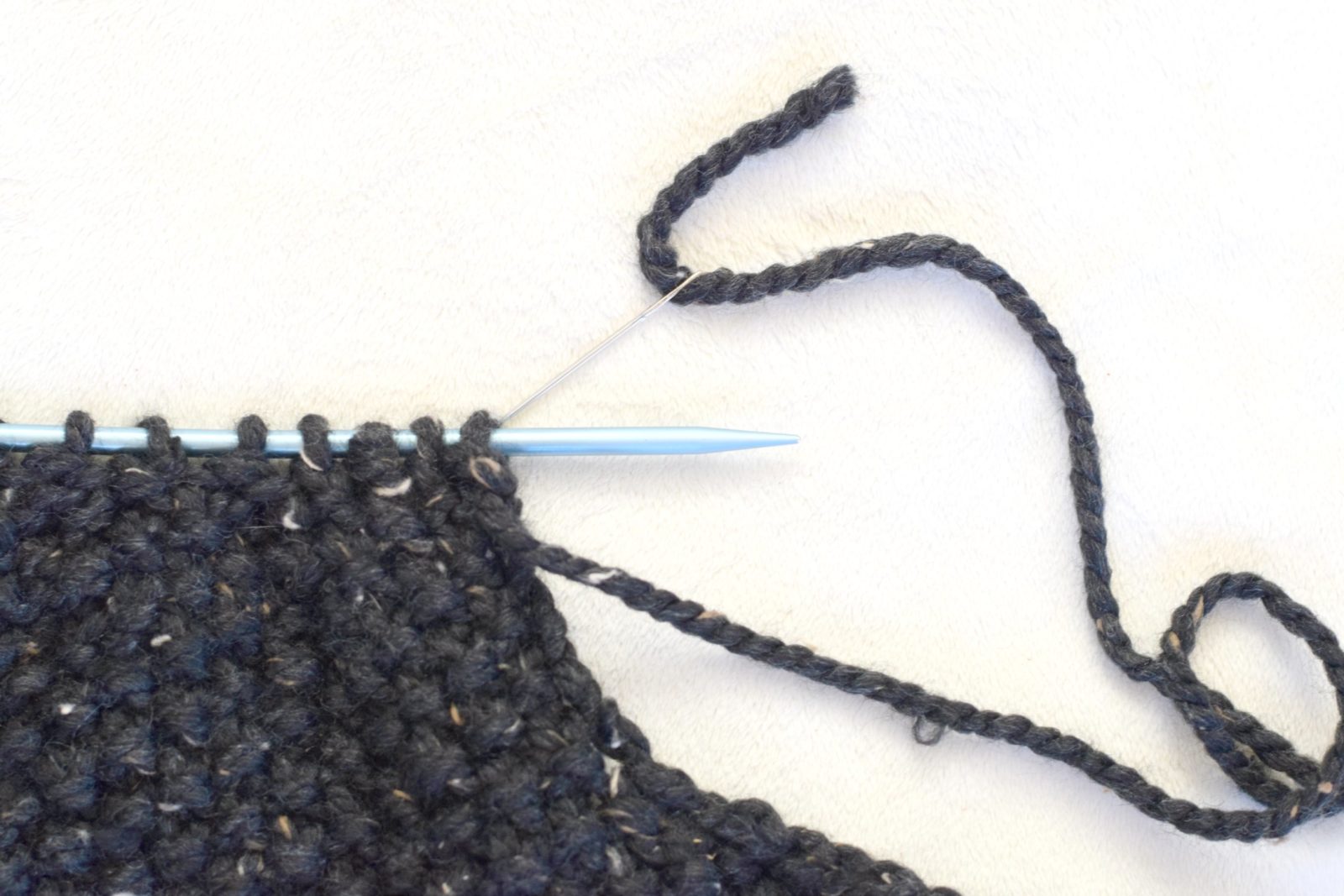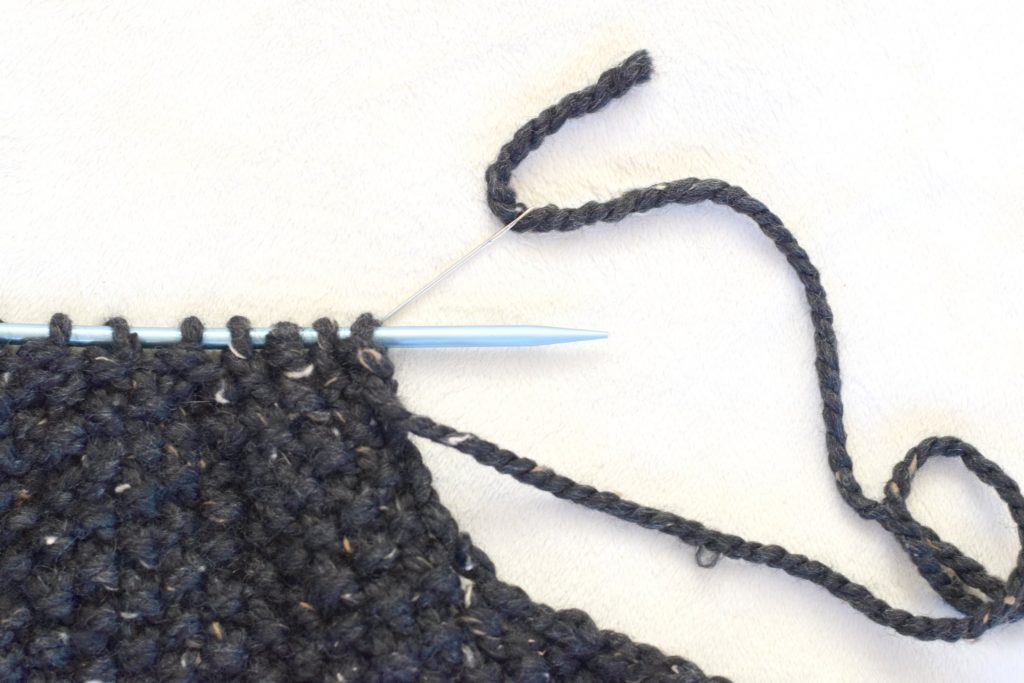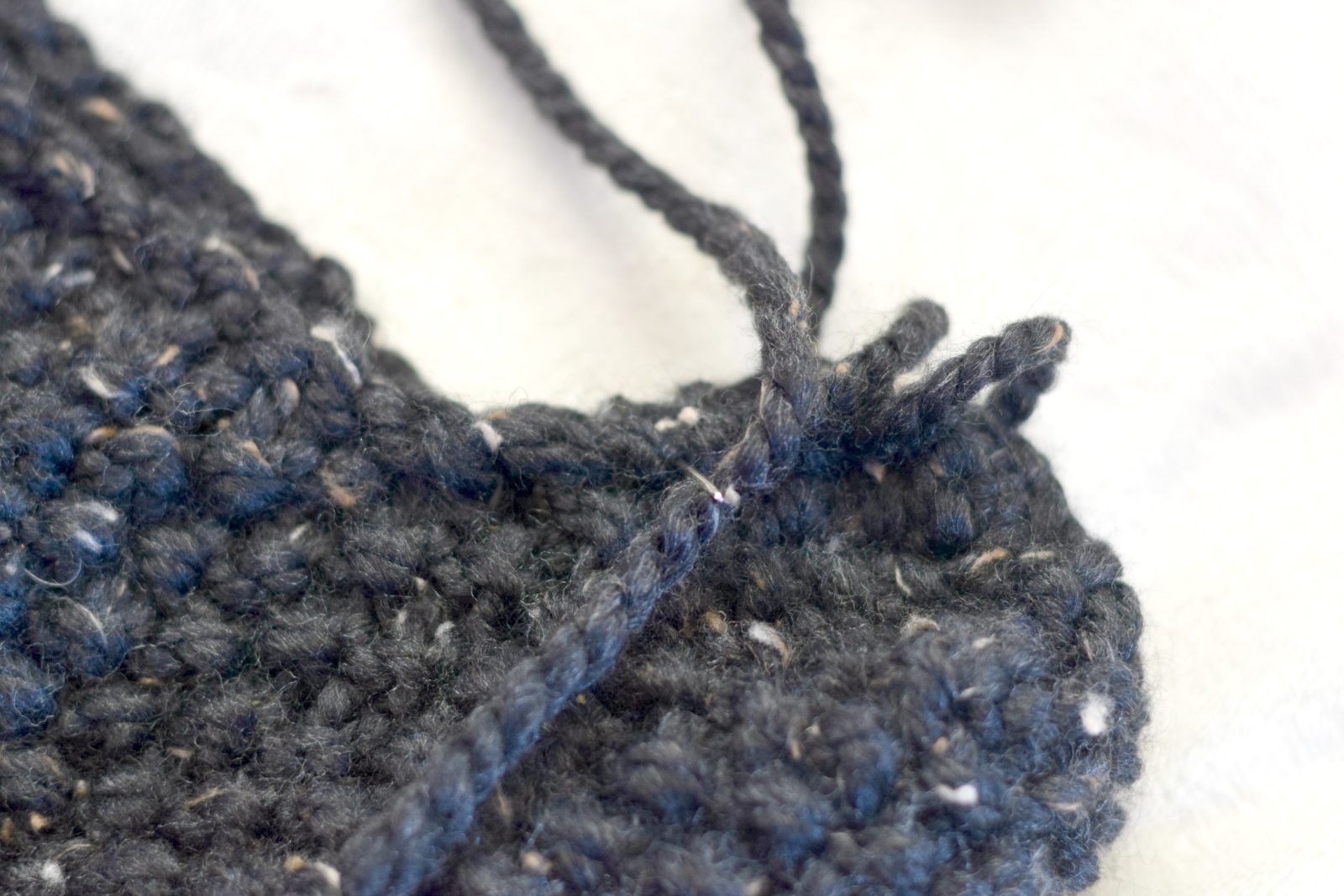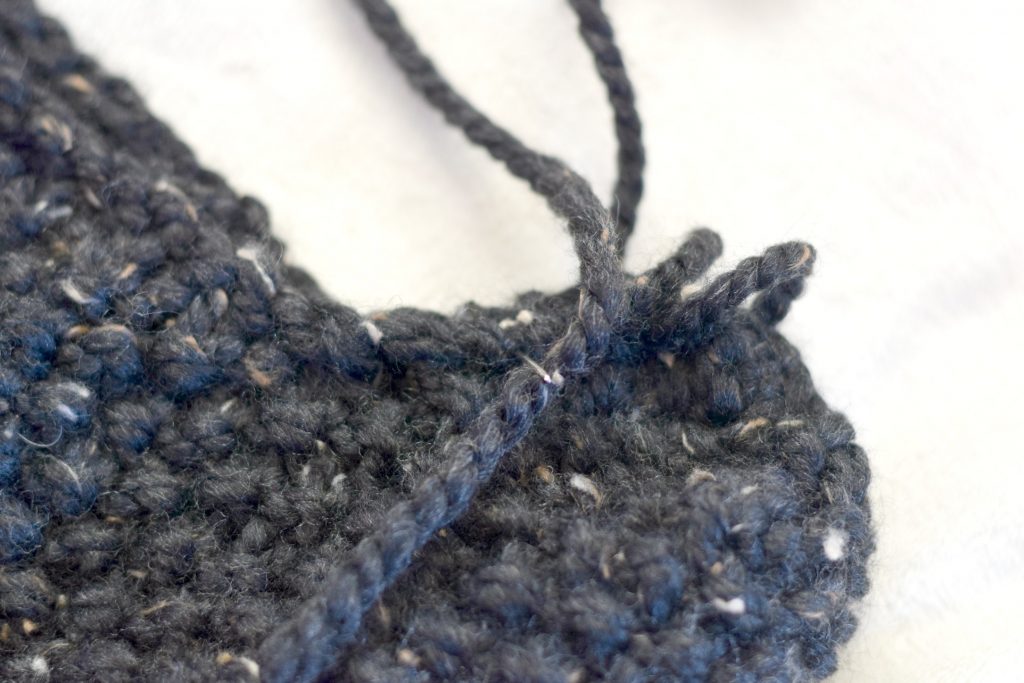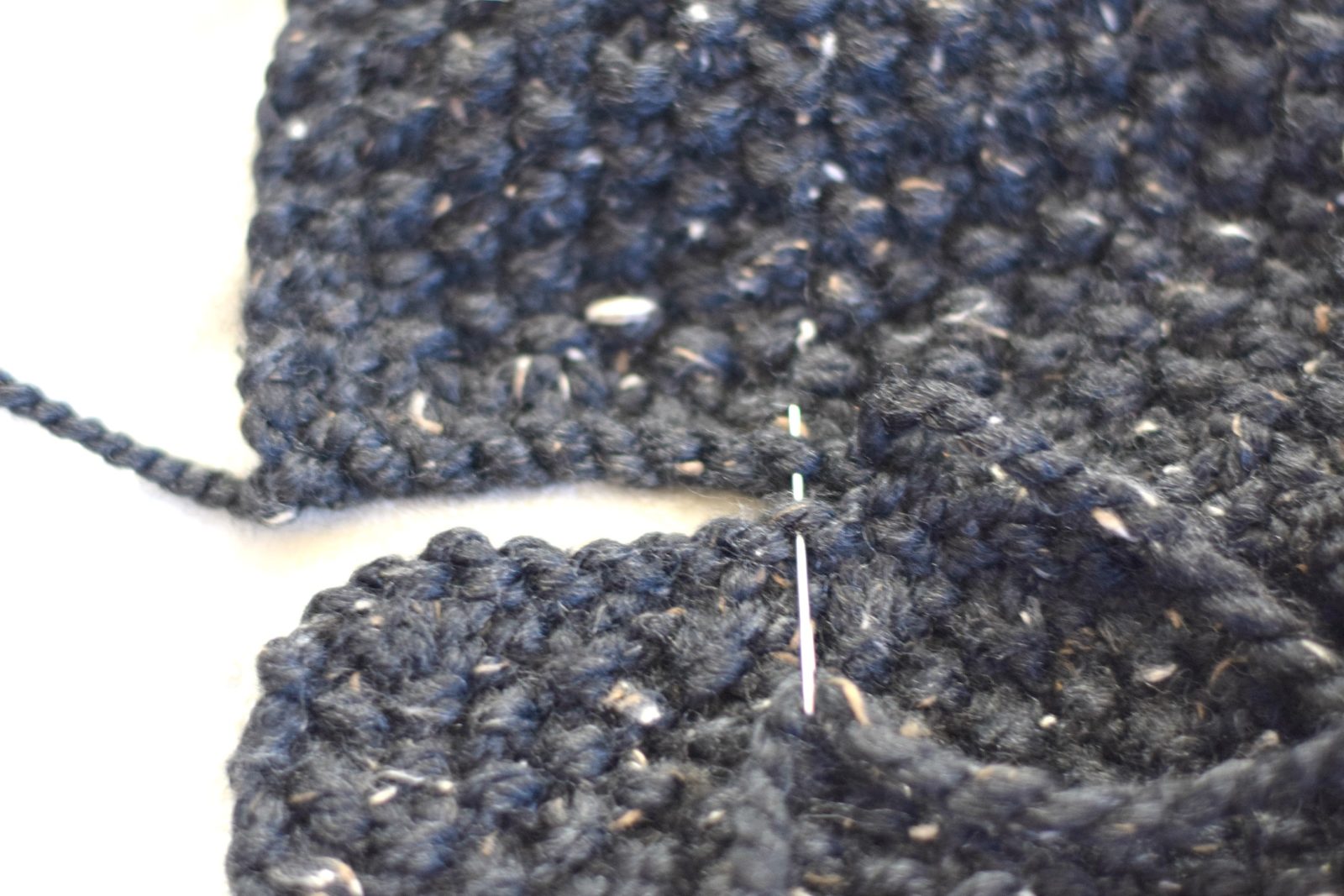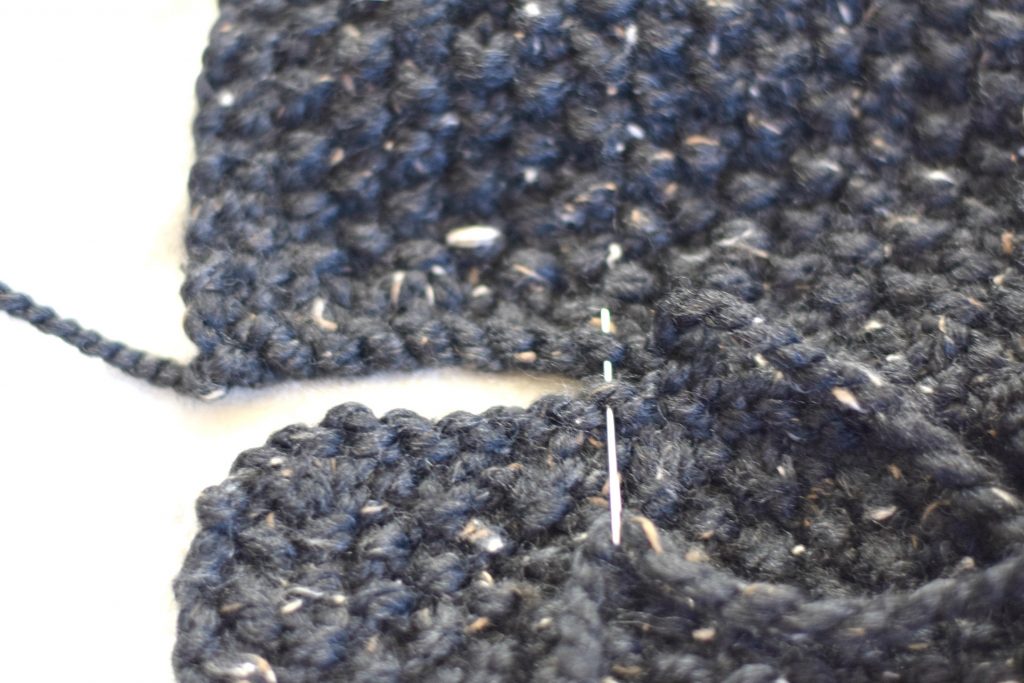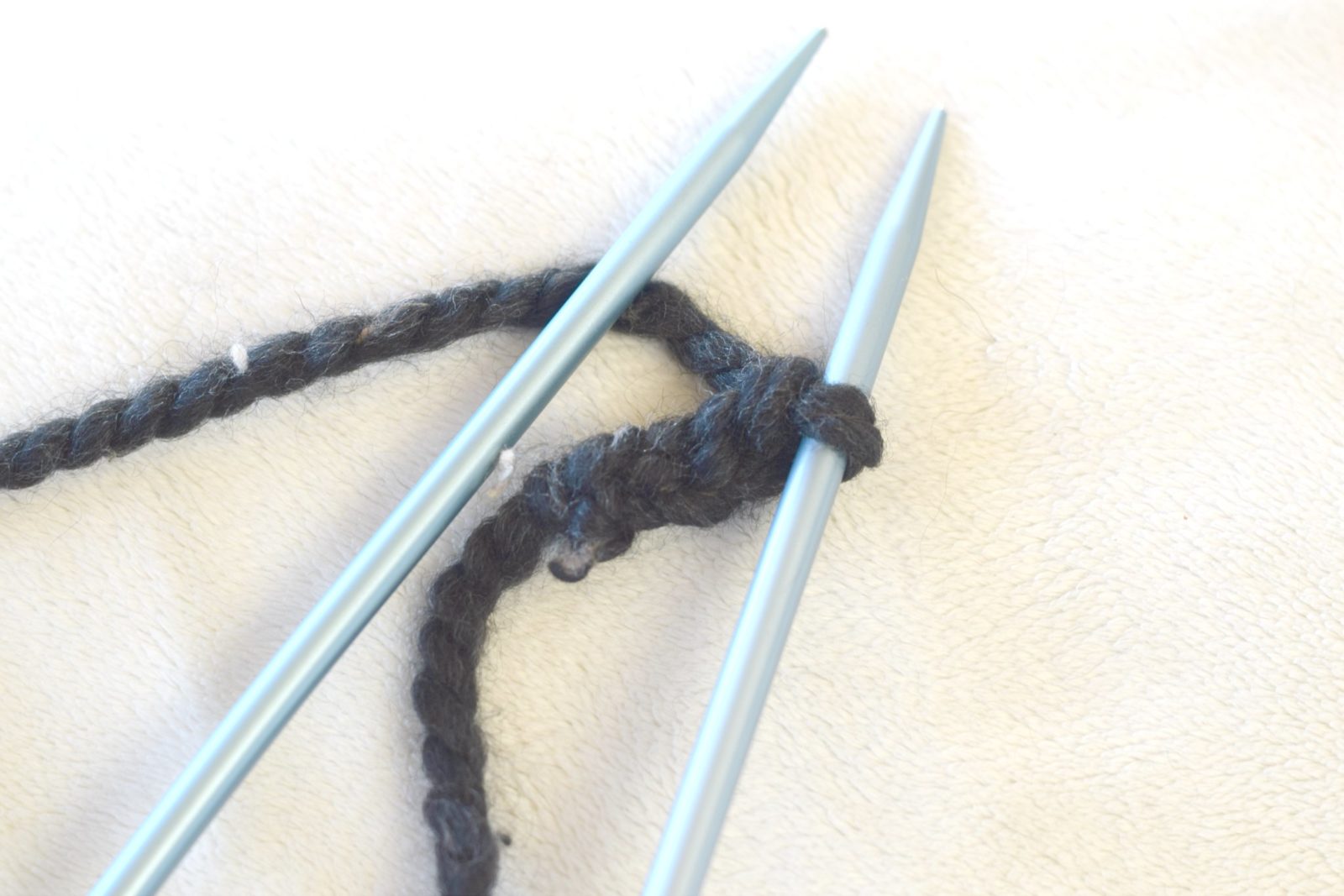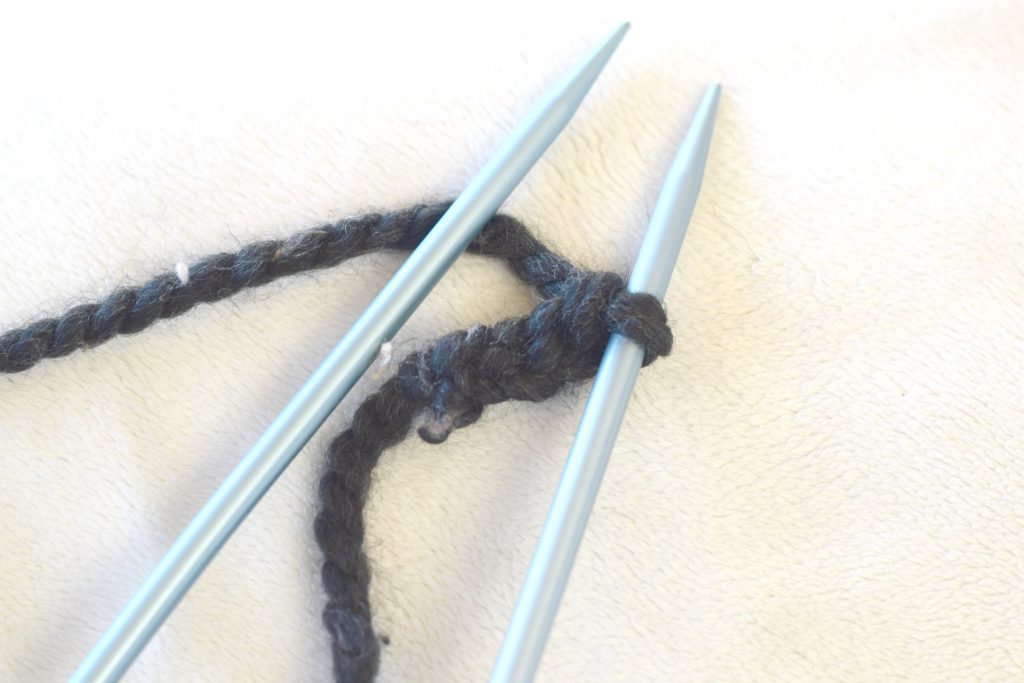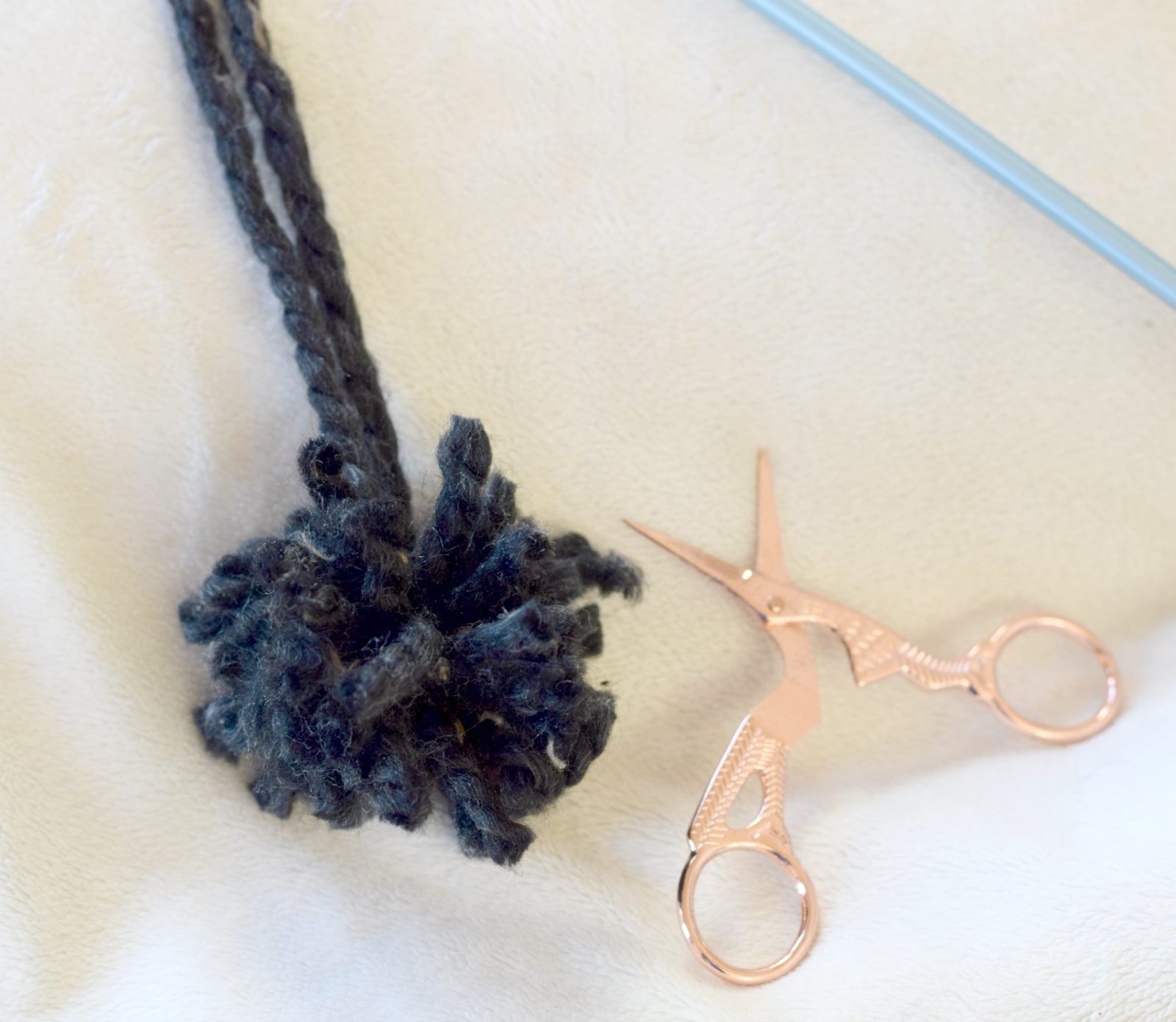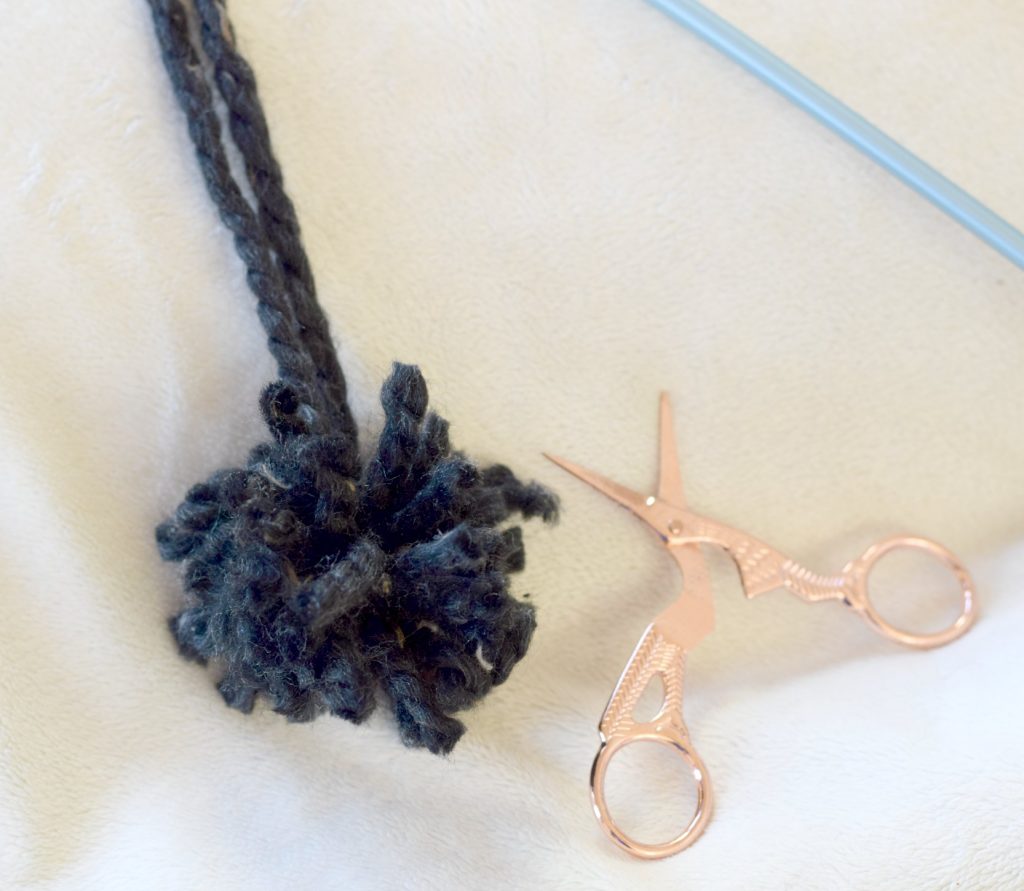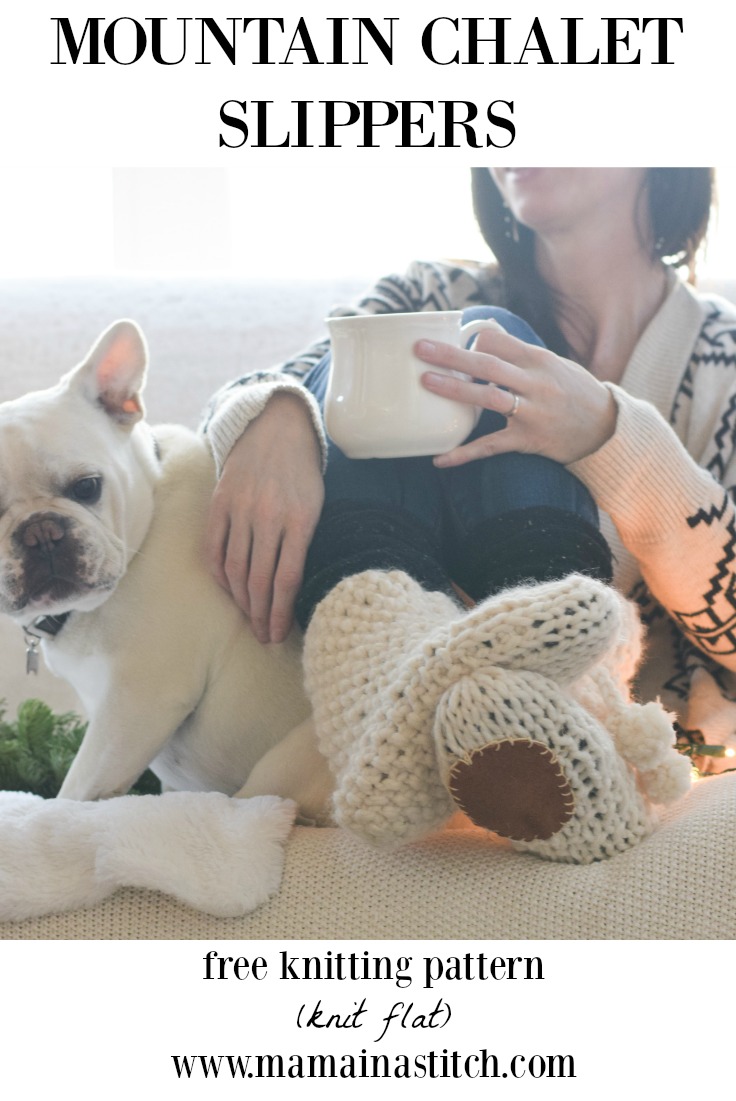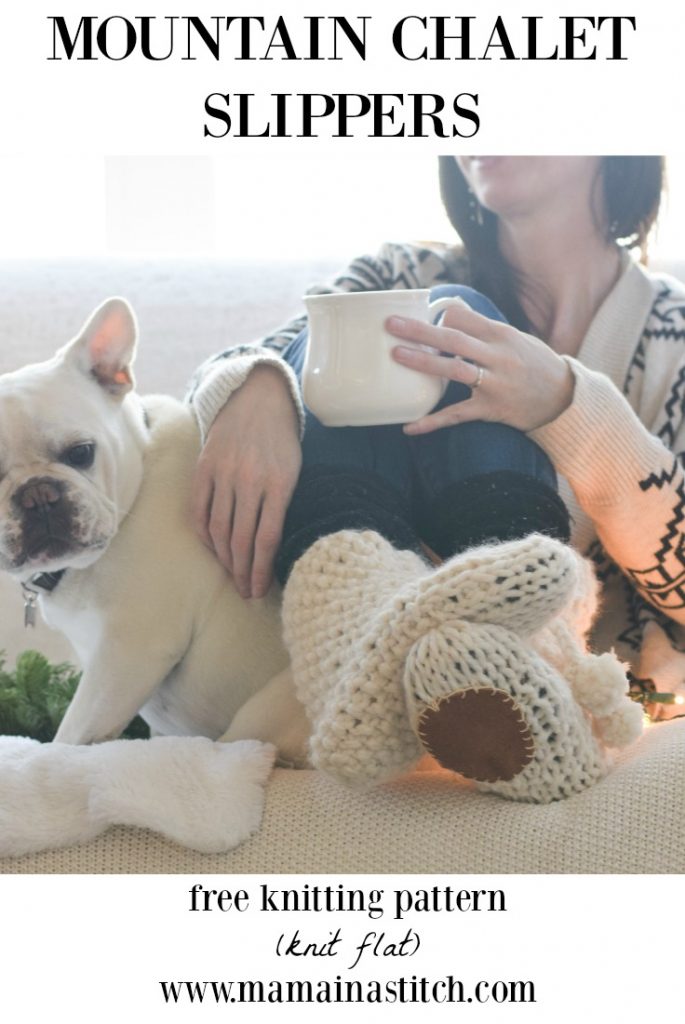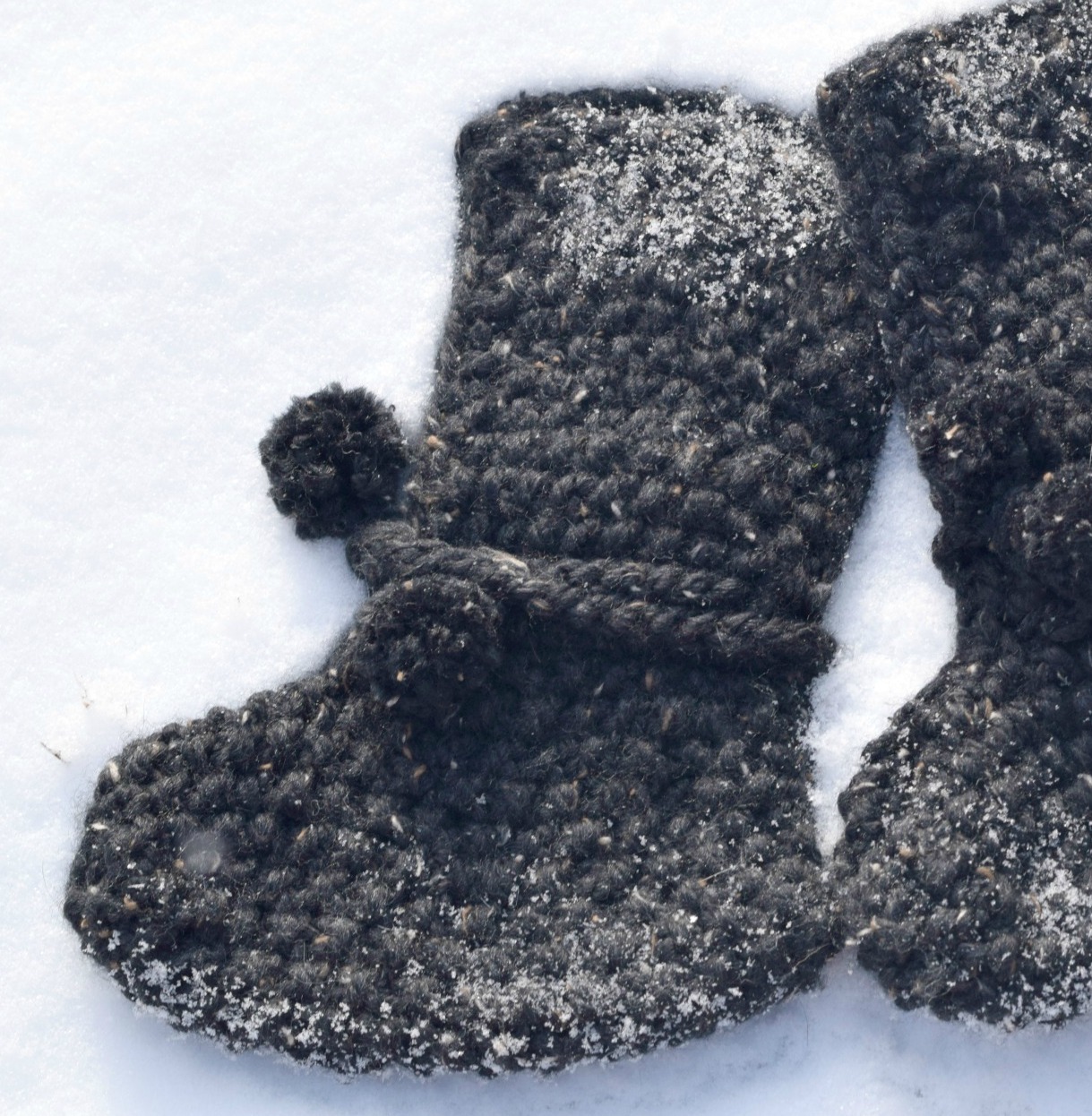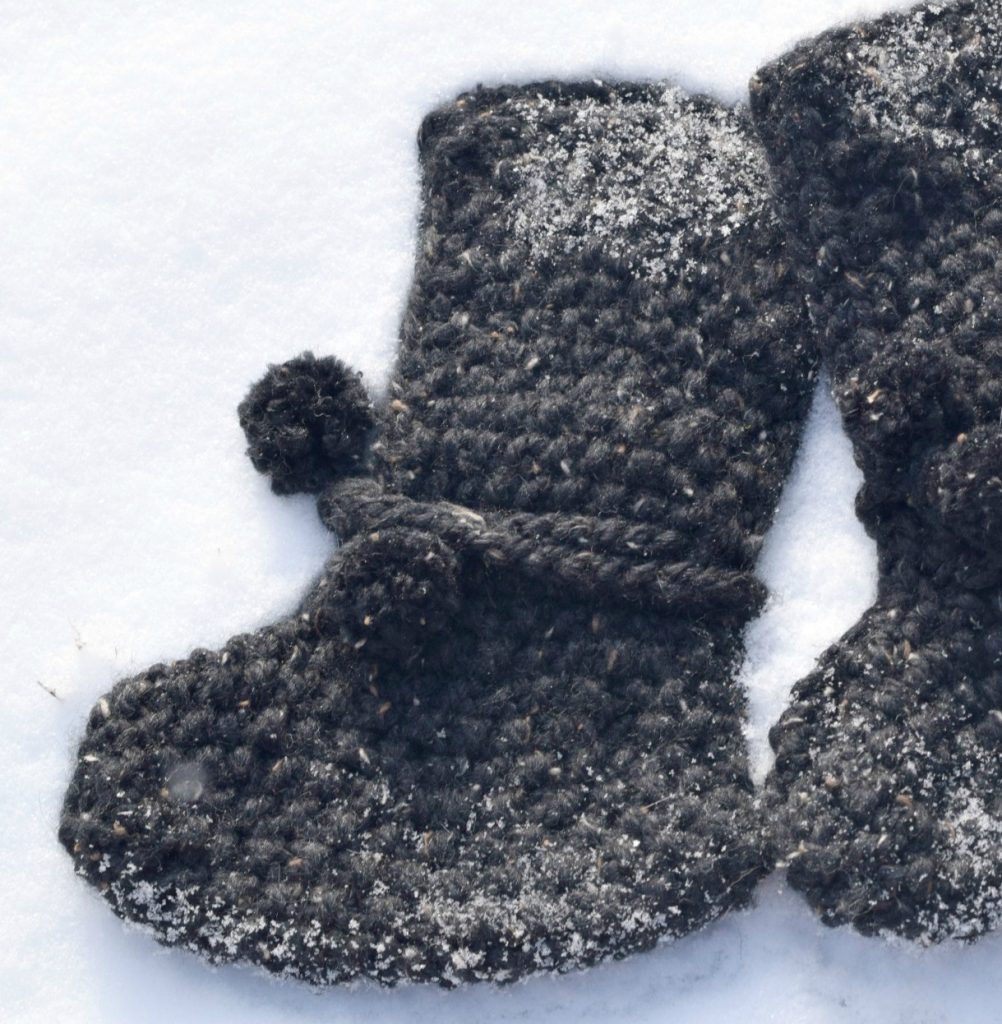 There are the slipper boots in the snow! If I were going to gift these, I would stuff them with a little bit of tissue paper to hold their shape. They truly are flat when they don't have a foot inside.

Have you ever made slippers? I'd love to hear what you think of these!
Happy knitting my friends!
XO
Jessica
Thank you to Lion Brand for sponsoring this post. All opinions are 100% my own.