Favorite Textured Knit Hat – Free Pattern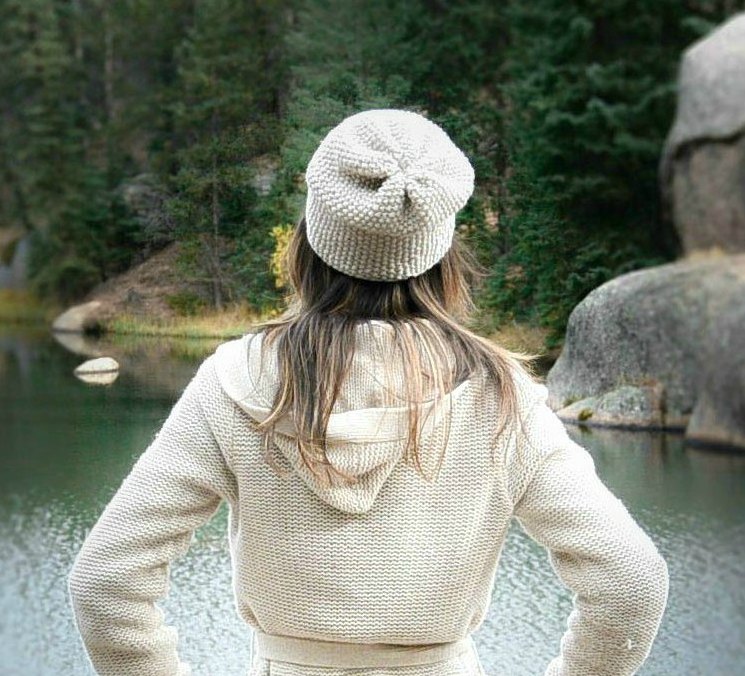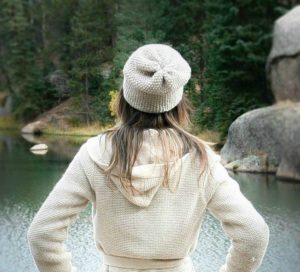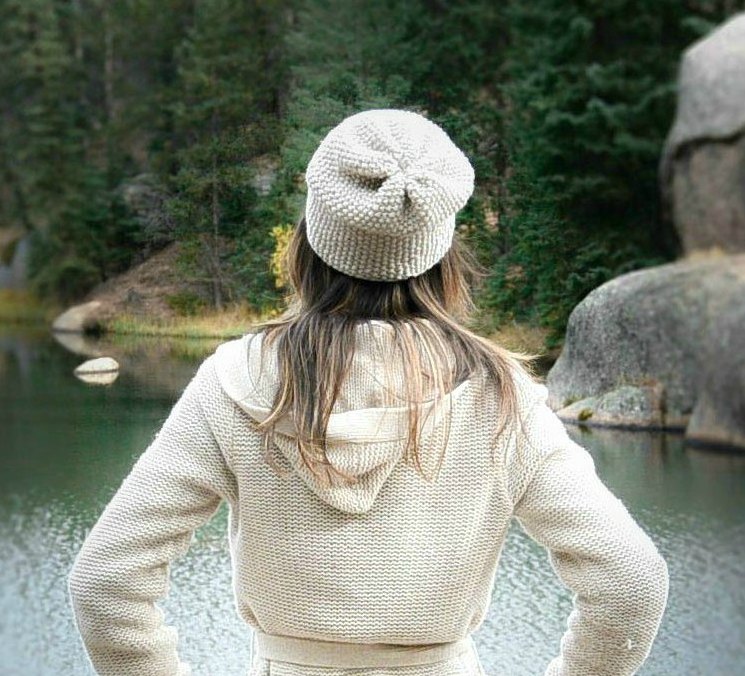 So when I posted the super easy

"Favorite Crochet Slouch Hat",

I knew that I would have to knit something similar because I liked it so much! There were also a few requests for a knit version. Thanks to each of you that let me know how much you liked that hat! This knit version is a bit chunkier, but I kept the same easy construction ideas that I used with the crochet hat.
I even made one for my daughter, so stay tuned for the toddler pattern in an upcoming post ( and see the sneak peak below). I have never done a "mommy and me" thing before, and my daughter was so excited. 🙂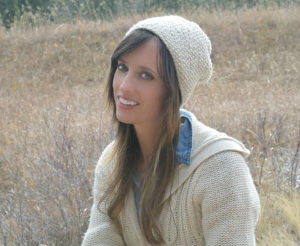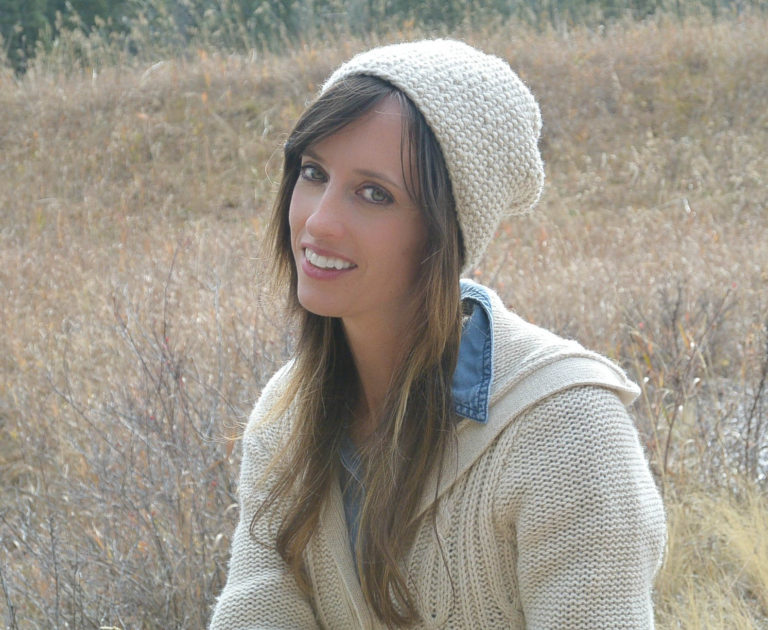 If you are comfortable with knit and purl, and knitting in the round, you can easily make this hat. There's no increasing or decreasing, or even counting stitches (except for when you cast on – you better count at that time!)
If you've never done the seed stitch, you may want to practice a bit first. For some odd reason it took me a while to feel comfortable really going back and forth between knit and purl over and over again. If you need some practice, you could try my

easy seed stitch headband

or

little coasters.
Isn't the texture just perfect? I think I have a problem with how much I enjoy the look of the seed stitch. It's so easy, but it's one of my favorite knit stitches for the look and feel it gives the clothes.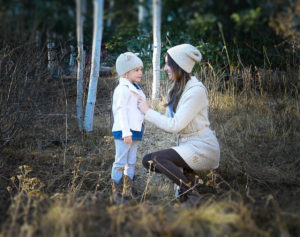 And didn't Lion Brand nail it with the color of this yarn?! Love it. It was my first time using Woolspun, and I was so happy with the result. It's quite soft, and the amazing look of it has it up there with my current favorite yarns.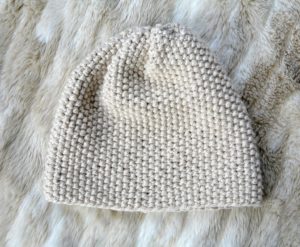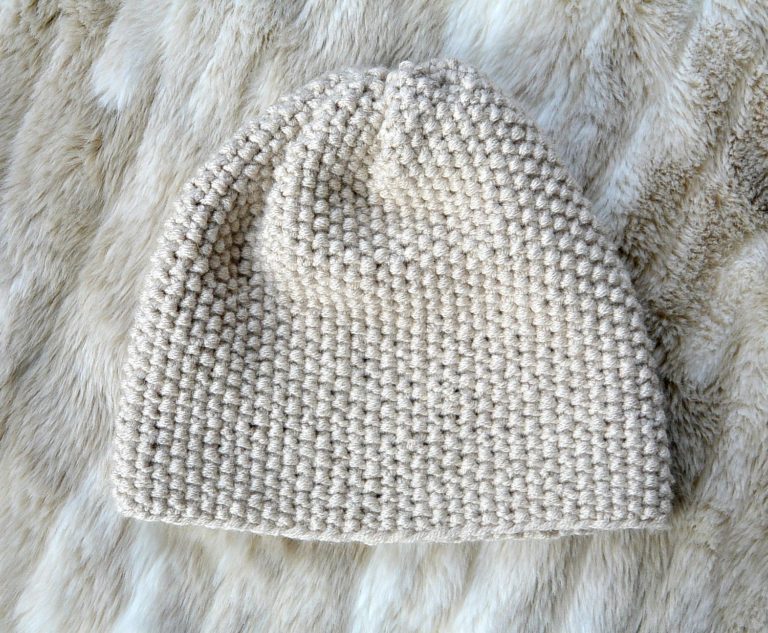 Woolspun is a chunky yarn . However I used regular US size 8, 16 inch circular needles. Usually you'd use larger needles for a chunky yarn, and I tried a lot of different sizes, however the size 8's gave me the best result for this particular hat. When I used the larger needles, the fabric stretched more, and you could see what I call "stringys" in between stitches when worn on the head. I wanted the hat to keep the look of the amazing seed stitch pattern, and the 8's allowed that to happen.
You will need:
US Size 8, 16 inch circular knitting needles
Scissors
Tapestry Needle to weave in ends
Notes: You don't have to mark your rounds with this pattern. I used the tail to simply see where my round began when I was finishing the final round on the hat.
Gauge: Approximately 3.5 stitches per inch, and 6 rows per inch
Hat Size: About 10.25 inches in diameter, nearly 9 inches tall
Pattern:
Knit cast on 71 stitches, join in the round (if you've never joined, make sure you watch a tutorial on YouTube so you don't have a "gap")
Round 1 *k1, p1* Repeat from * to * around
Round 2 until piece measures approximately 9 inches tall – Repeat row 1
Once entire piece measures approximately 9 inches tall, cut a long tail, take a tapestry needle and thread your yarn through the needle. Pull the needle and yarn through all loops on the hat. The easiest way for me to do that was to drop them off of the knitting needle, onto my tapestry needle one or two at a time. Pull tightly to make the top of the hat. There will be a small hole that you will close with two simple straight stitches on the top. Stitch the hole closed, tie a knot, and weave in ends under the hat.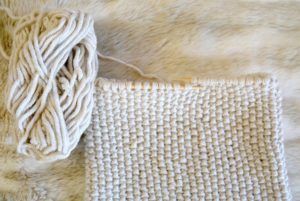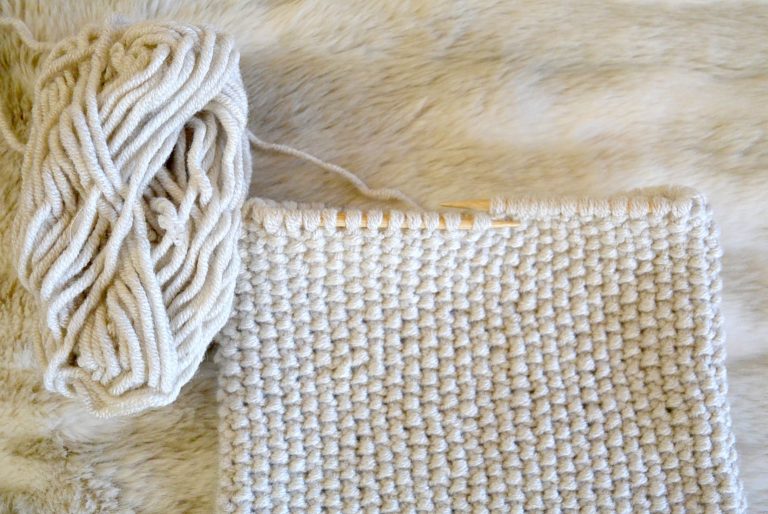 Here's what it looks like as it's being knit. It's just a tube – so simple. 🙂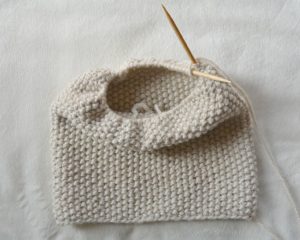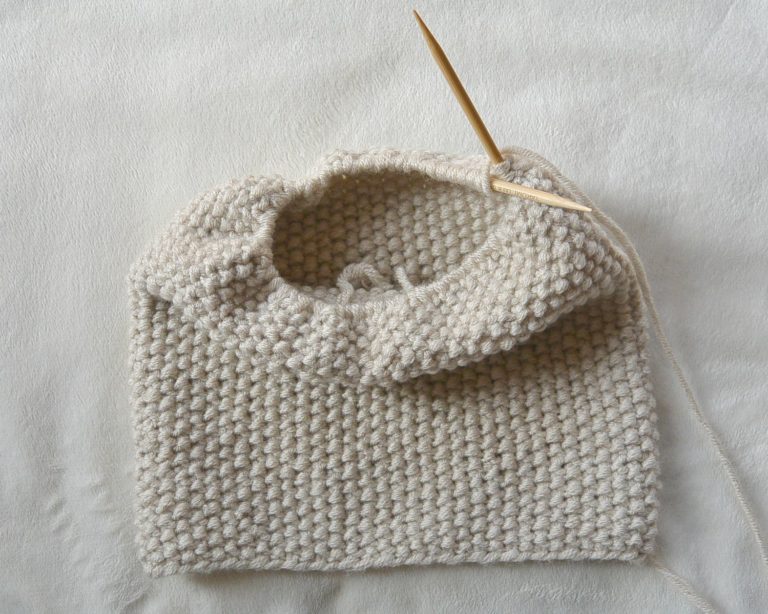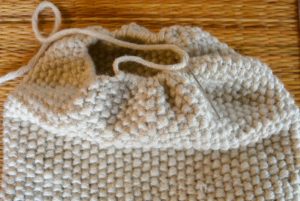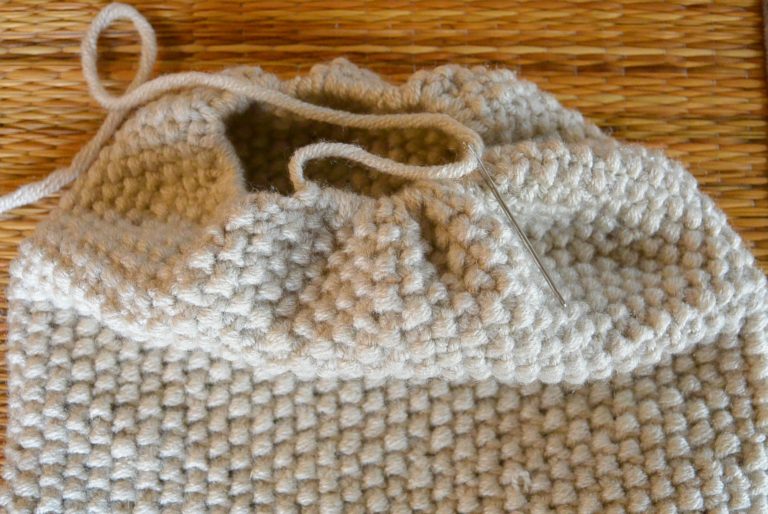 The picture above shows how I closed up the hat by pulling the tapestry needle through the loops.
Again, after you pull them tight, there will still be a small hole. CLOSE THIS HOLE WITH A COUPLE OF STRAIGHT STITCHES USING YOUR TAPESTRY NEEDLE.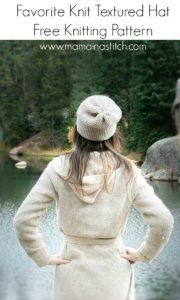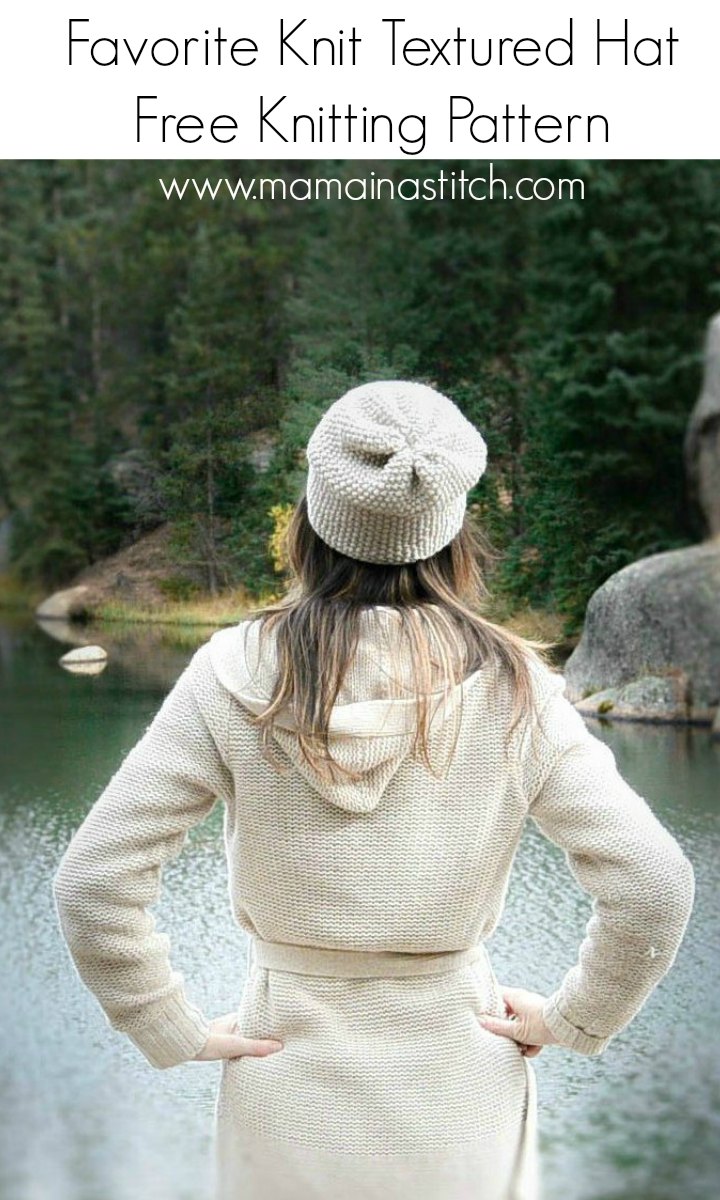 I will soon post the pattern for the toddler/child size hat! Ears optional. 😉 Full on Mommy and Me pattern. 🙂
As always, let me know if you have questions about the pattern. Let me know if there is anything I can do to improve it as well!
What do you think of the hat? Do you like the slouch hats, or prefer a "normal" hat? I see more hat making in the future and would love to know. 🙂