Easy Knit Washcloth Pattern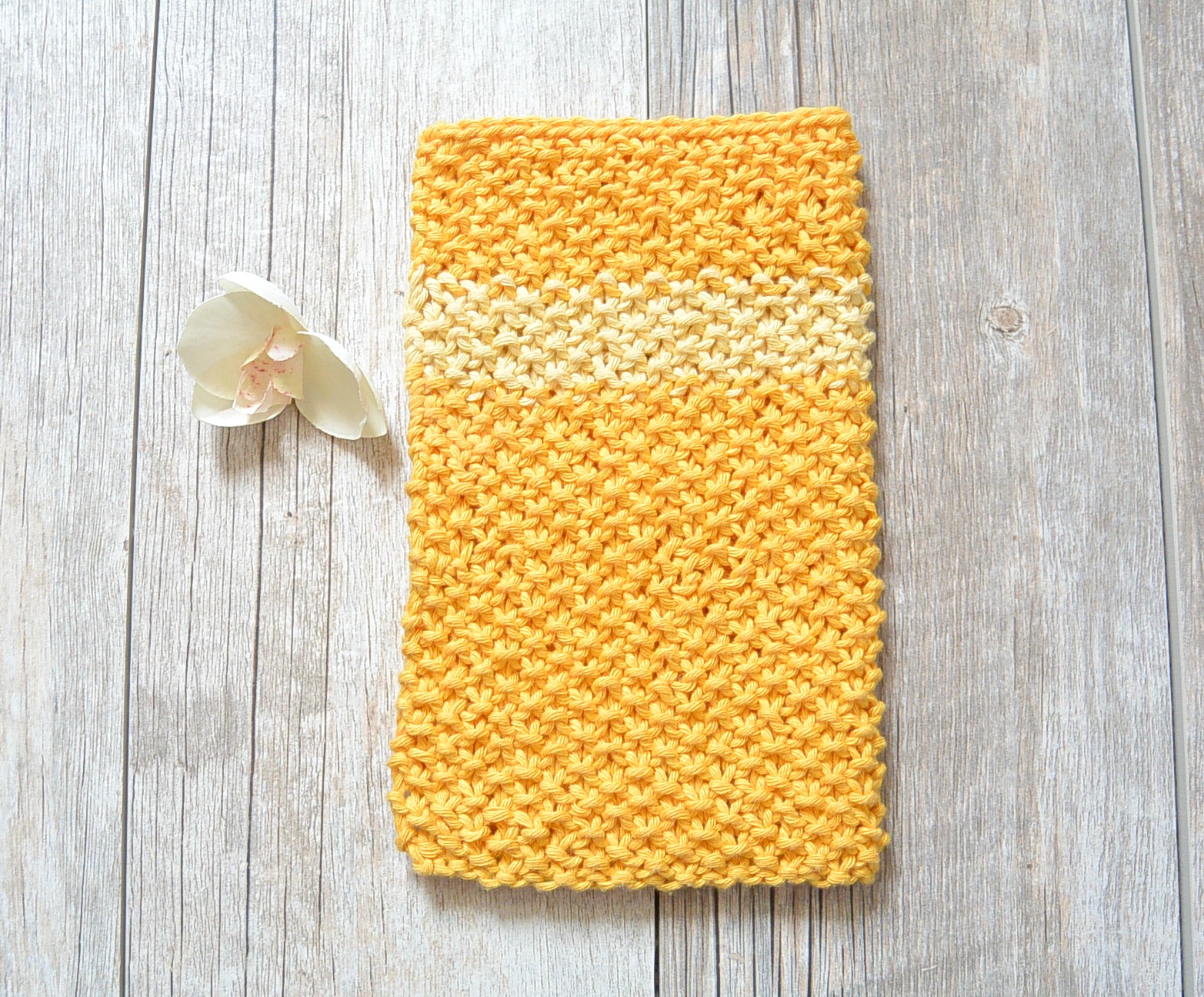 It's so much fun to knit washcloths and dishcloths because they are easy and FAST! This pattern is super easy, and can be adapted with any stitch that you like. If you're a beginner, this is a good pattern because it's just knit as a regular rectangle. Read on!
The types and styles of knit washcloths and dishcloths are endless because you can literally cast on stitches and knit whatever stitch pattern you like. My pattern today uses the seed stitch, which is a basic variation of knits and purls. However, if you're brand new to knitting, simply use the knit stitch to get a pretty garter fabric throughout!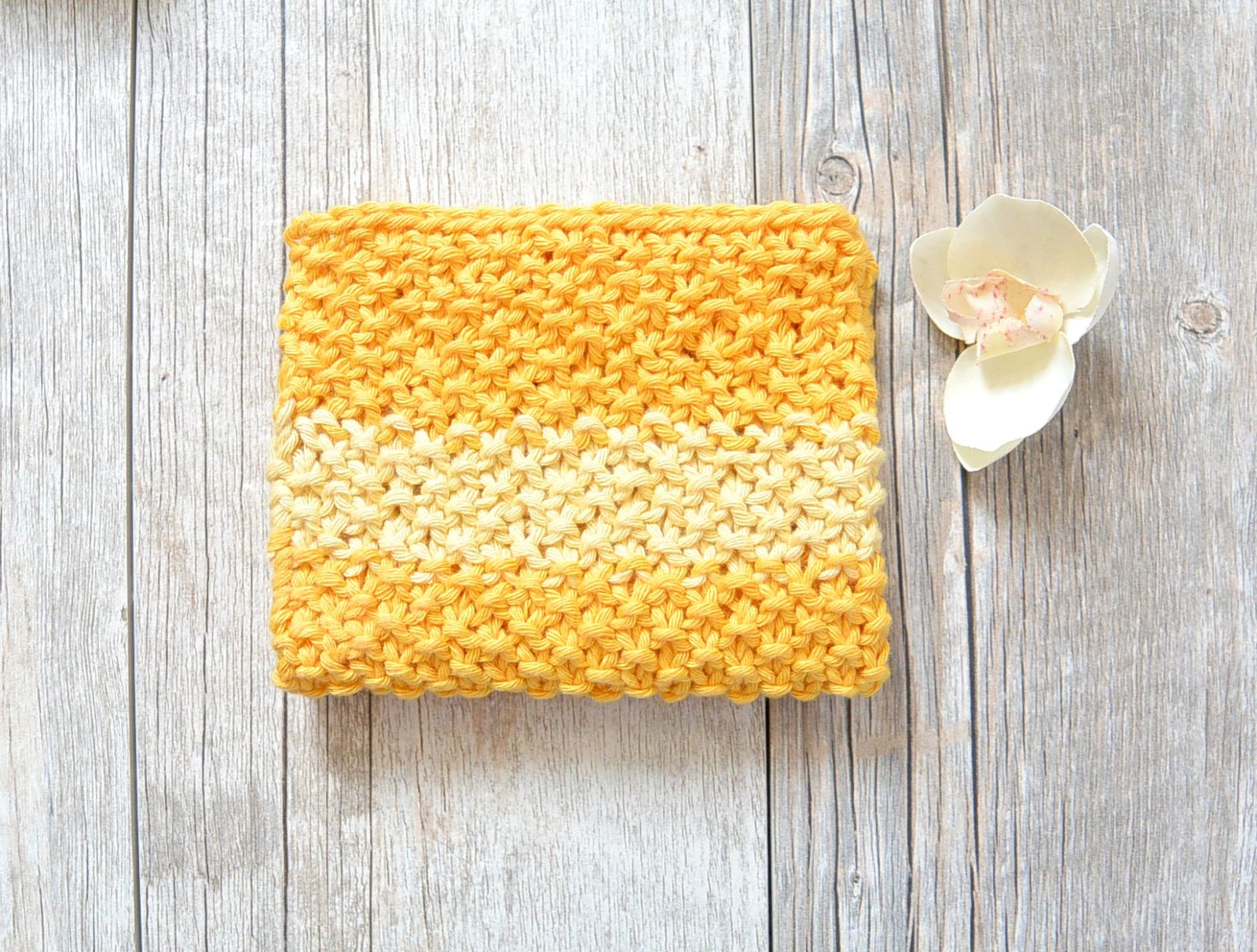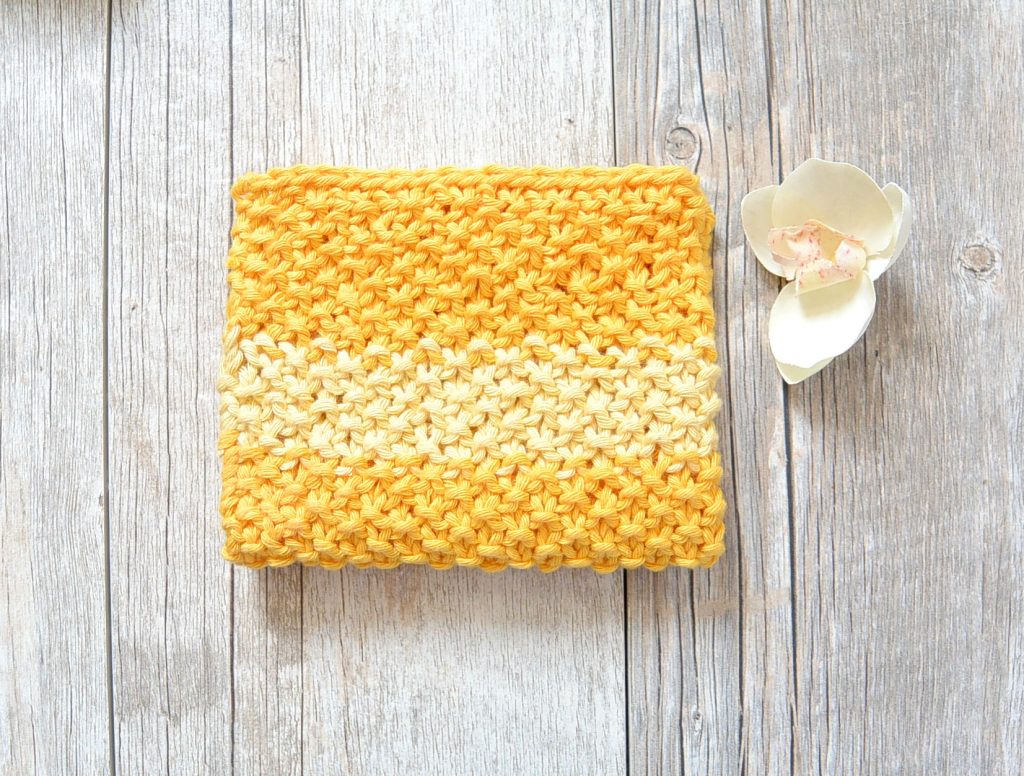 After I had shared my crocheted "Farmhouse Washcloth" pattern, I also wanted to make a cute knit version. Small projects like this are great year round, and they are fun to break up the monotony of a large project.
This is a super simple pattern that results in a pretty washcloth that you could be used to brighten up a bathroom or kitchen. While I've used shades of yellow here, you can certainly use whatever colors that you prefer. Feel free to use colors that match your kitchen. These also make great hostess gifts, so get ready to get knitting!
Isn't the texture wonderful? This is why I love the seed stitch. It's so simple, yet gives you a beautiful looking fabric. The little nubs from this stitch are also great to scrub dishes with.
You'll find some tutorials as well as the pattern below, so check those out!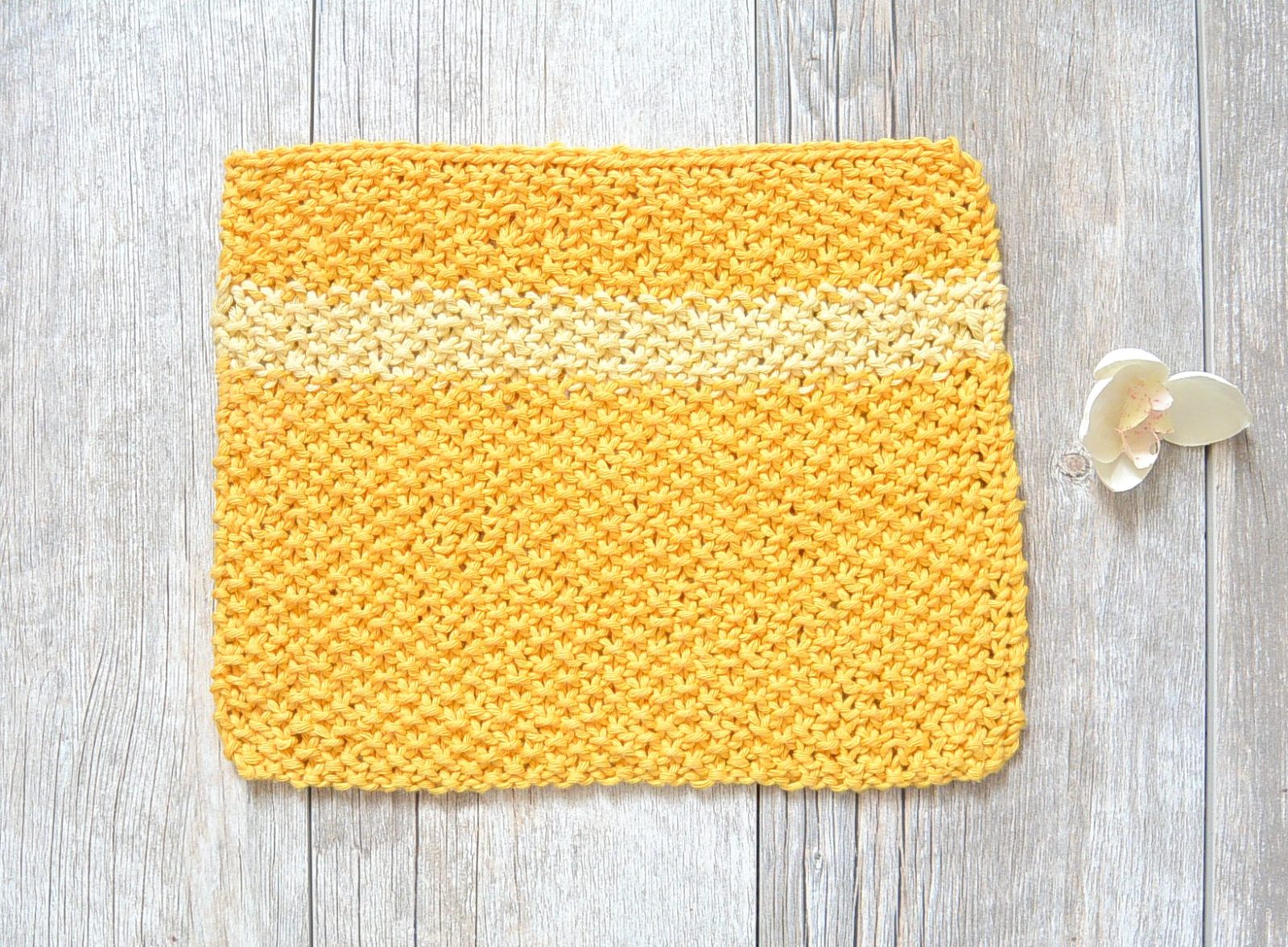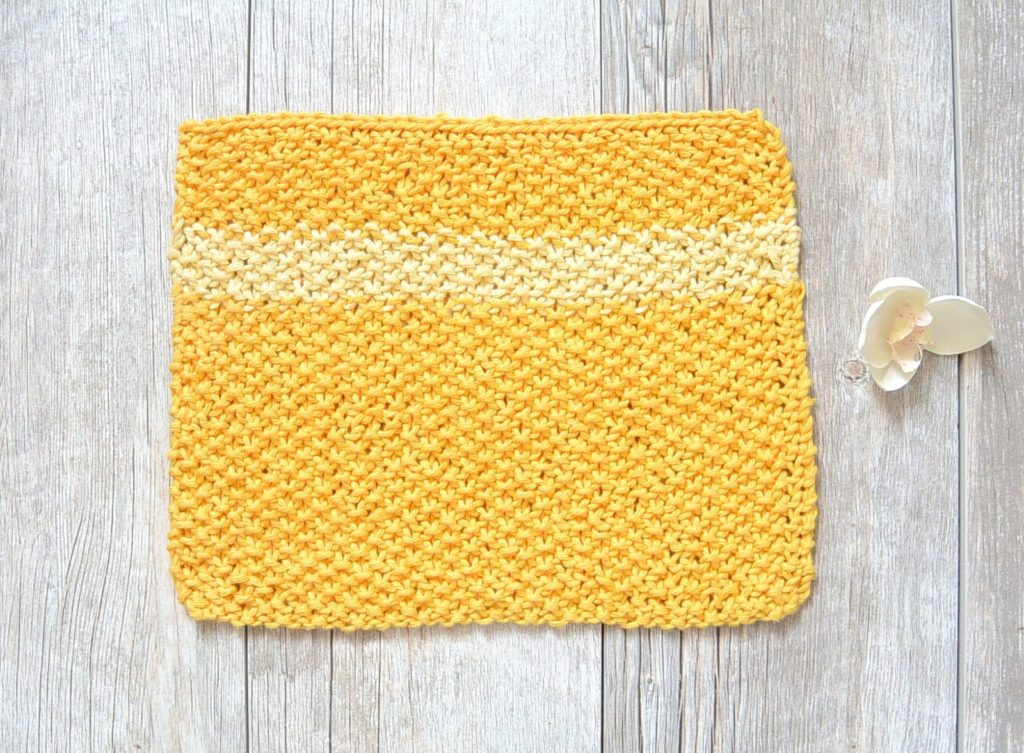 How To Knit A Dishcloth
You'll see the full detailed pattern below, but here are the basics in people words!
Grab a skein of worsted weight yarn (cotton preferrably)
Get your US Size 8 or appropriate knitting needles
Cast on stitches for the edge of your washcloth or dishcloth
Knit across using the stitch pattern until your desired length
Cast off!
What Stitches Do I Need To Knit A Washcloth?
You only need to be comfortable with knitting and purling. If you haven't learned these two stitches, you can find my tutorials for knitting here and for purling here. Once you've got it down, come back and make this washcloth!
And like I mentioned earlier, if you're a beginner, you can totally just use the knit stitch on this entire pattern.
What Yarn Should I Use To Knit Washcloths and Dishcloths?
I always reach for cotton yarn for these projects. It soaks up the water the way I like. I do know some people use acrylic, but my go to is a worsted weight yarn that is 100% cotton. If not 100% cotton, then go for a cotton blend.
You can also have a lot of fun by using some of the scrubbie yarns out on the market that are specifically made for scrubbing and washing dishes. They can be tough on the hands though, so keep that in mind!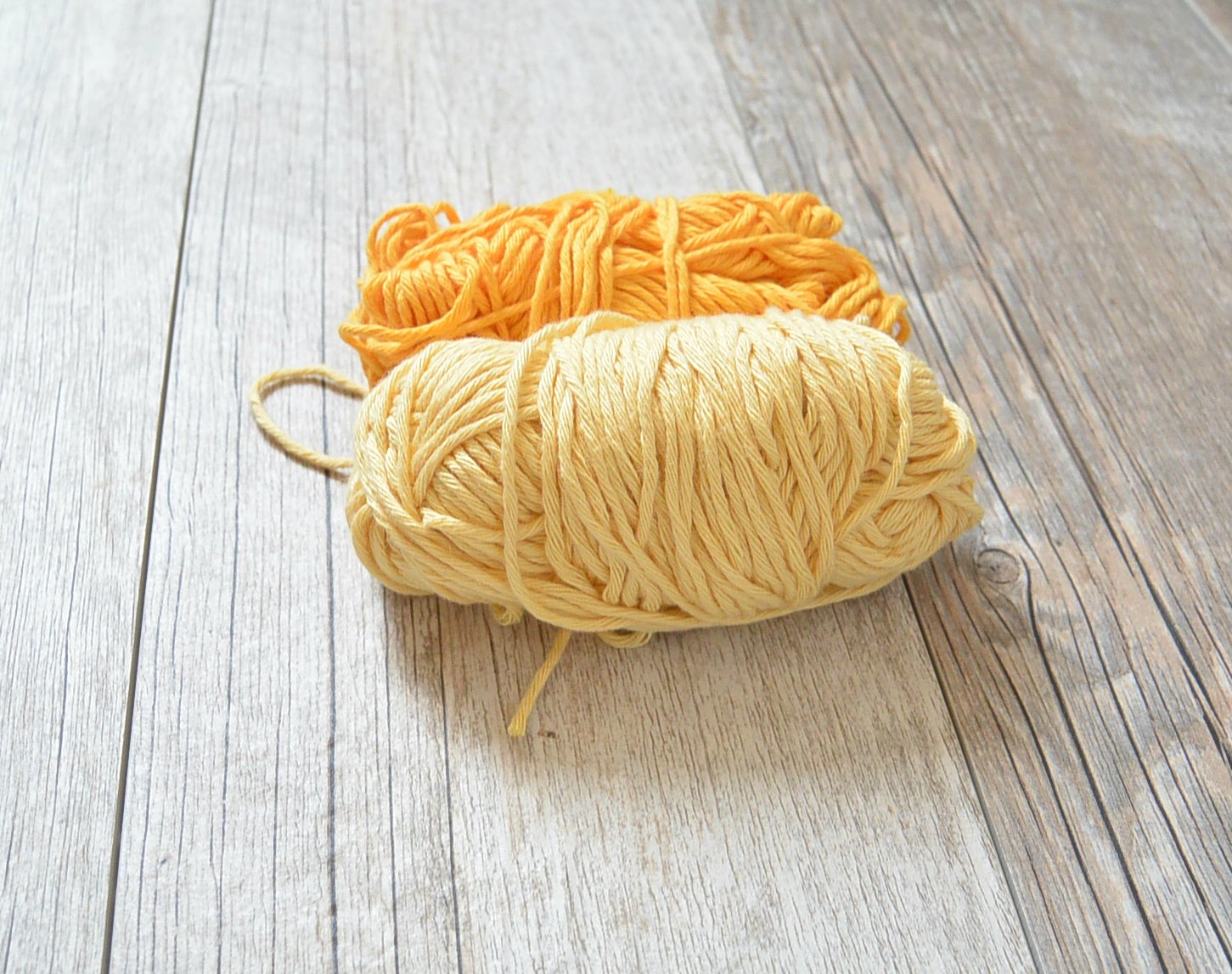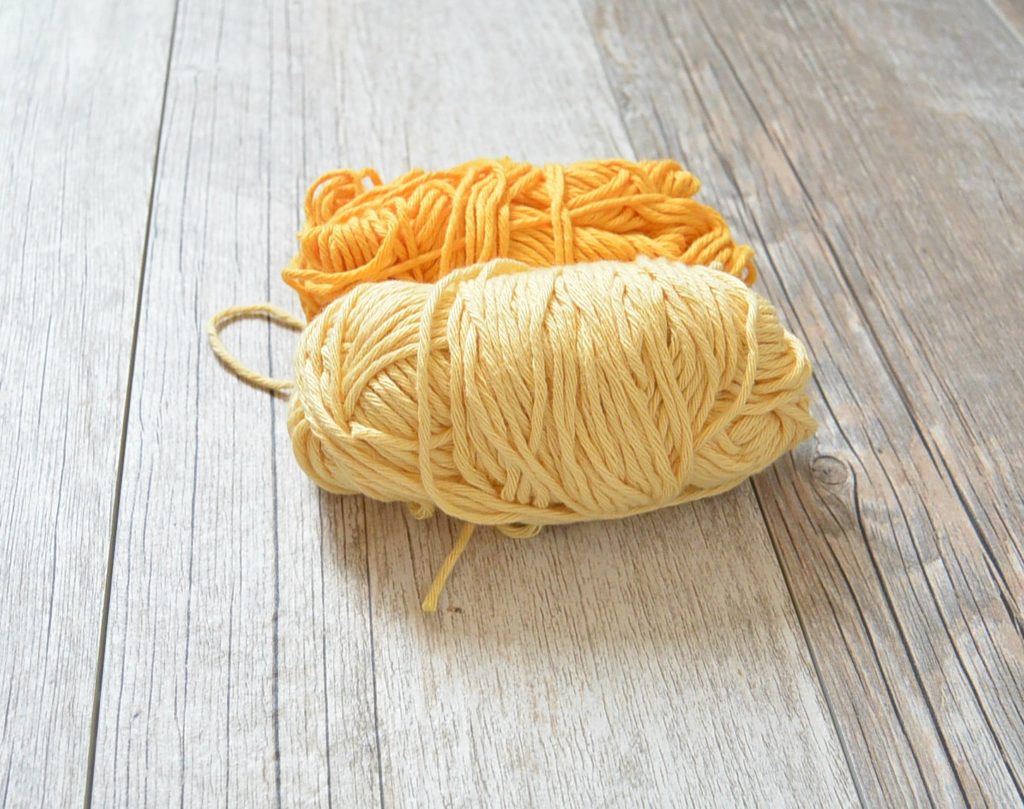 Notes:
This dishcloth is made with the seed stitch (Alternate the knit and purl stitches across the row. You will be knitting the purl stitches, and purling the knit stitches.)
I use cotton yarn for dishcloths and washcloths because of it's ability to absorb. It also feels nice on the skin!
Gauge isn't important here, which makes this project even easier!
**If you find that you'd like to make the washcloth larger or smaller, simply cast on more stitches or less stitches while keeping an odd stitch count.
Abbreviations & Skills:
k – knit
p – purl
You will need:
One skein of Drops Paris 100% Cotton in Strong Yellow or comparable worsted weight cotton yarn (Main color)
Small amount of Drops Paris 100% Cotton in Light Yellow or comparable worsted weight yarn (Contrast color)
US Size 7, 4.5 mm Knitting Needles
Tapestry Needle to weave in ends
This cotton is so incredibly soft. Perfect for a nice dishcloth!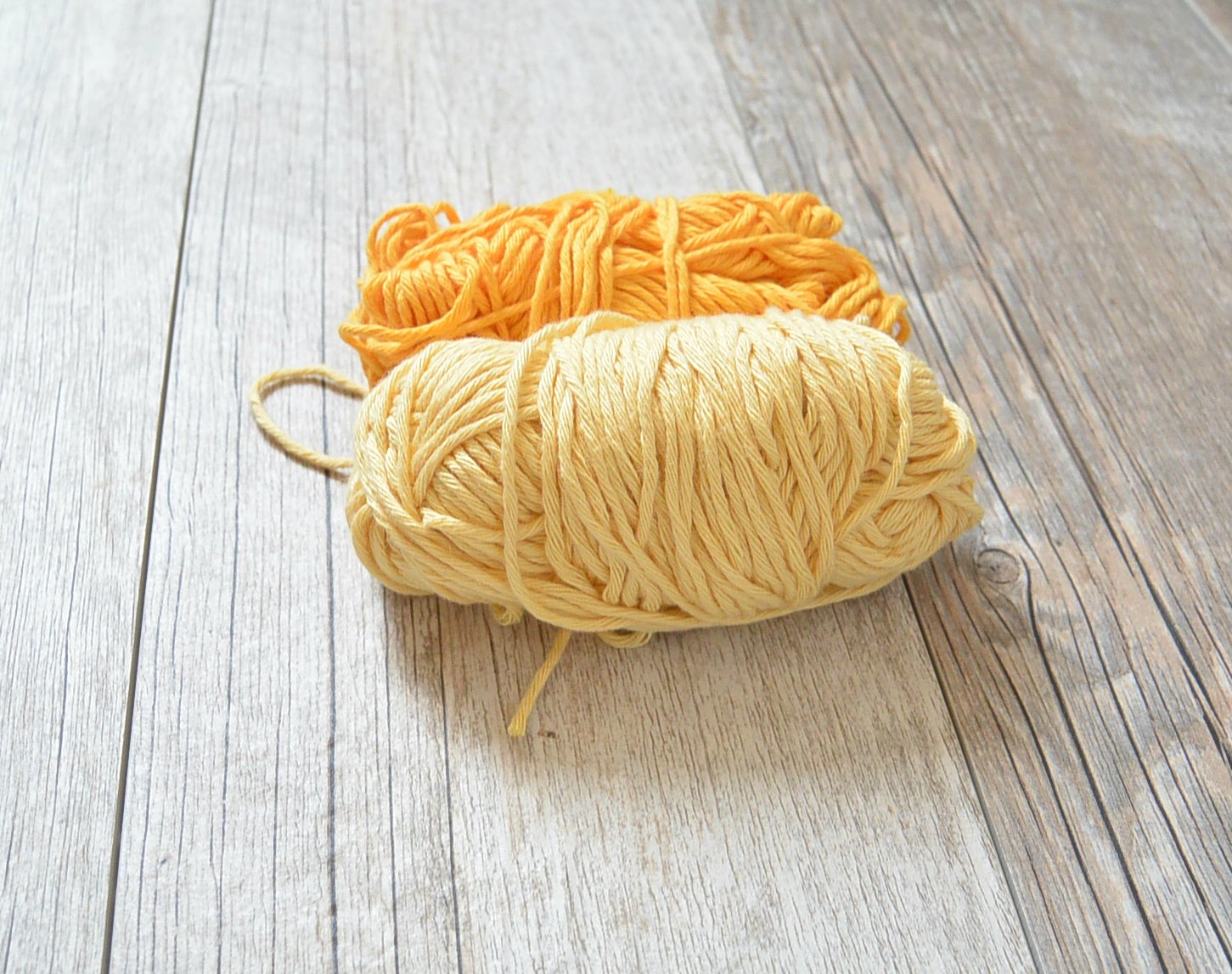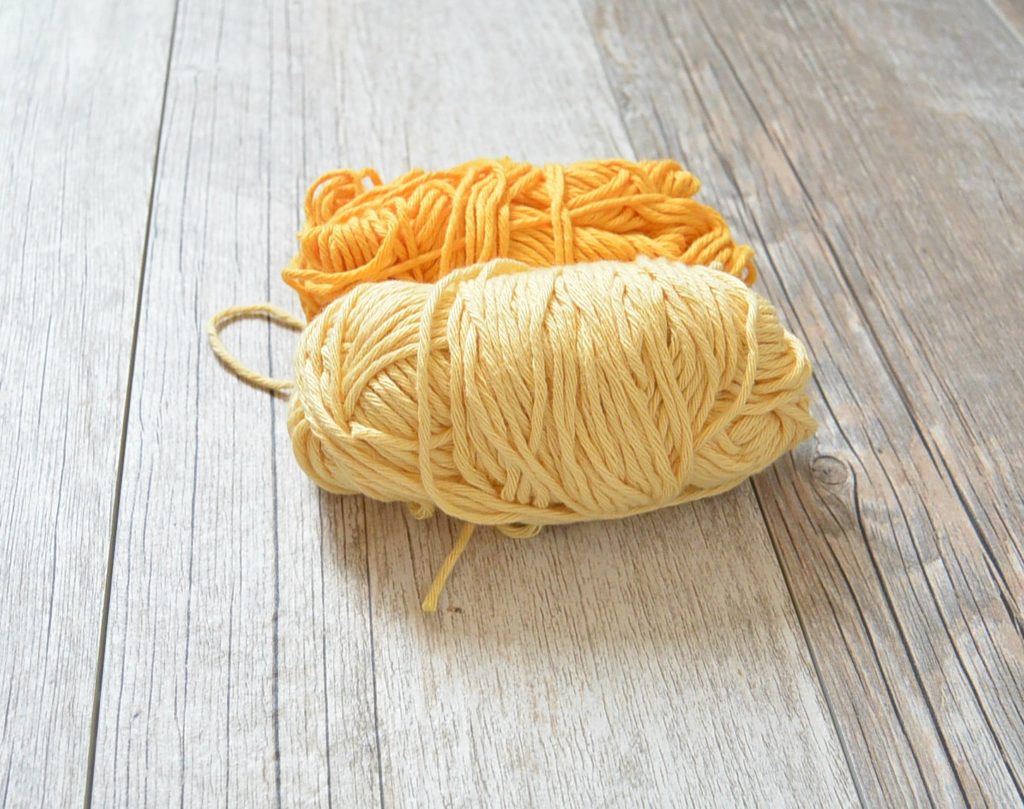 EASY KNIT WASHCLOTH PATTERN – Sunshine Washcloth
Cast on 37 stitches with main color
Row 1: K1, p1 across row
Repeat row 1 until piece measures 6"
Change color to contrast color (light yellow)
Repeat row 1 for 1" inch
Change color to main color
Repeat row 1 for 2" inches
Cast off
Weave in ends
The dishcloth/washcloth should measure approximately 9"X9" but may be slightly different depending on how tight or loosely you knit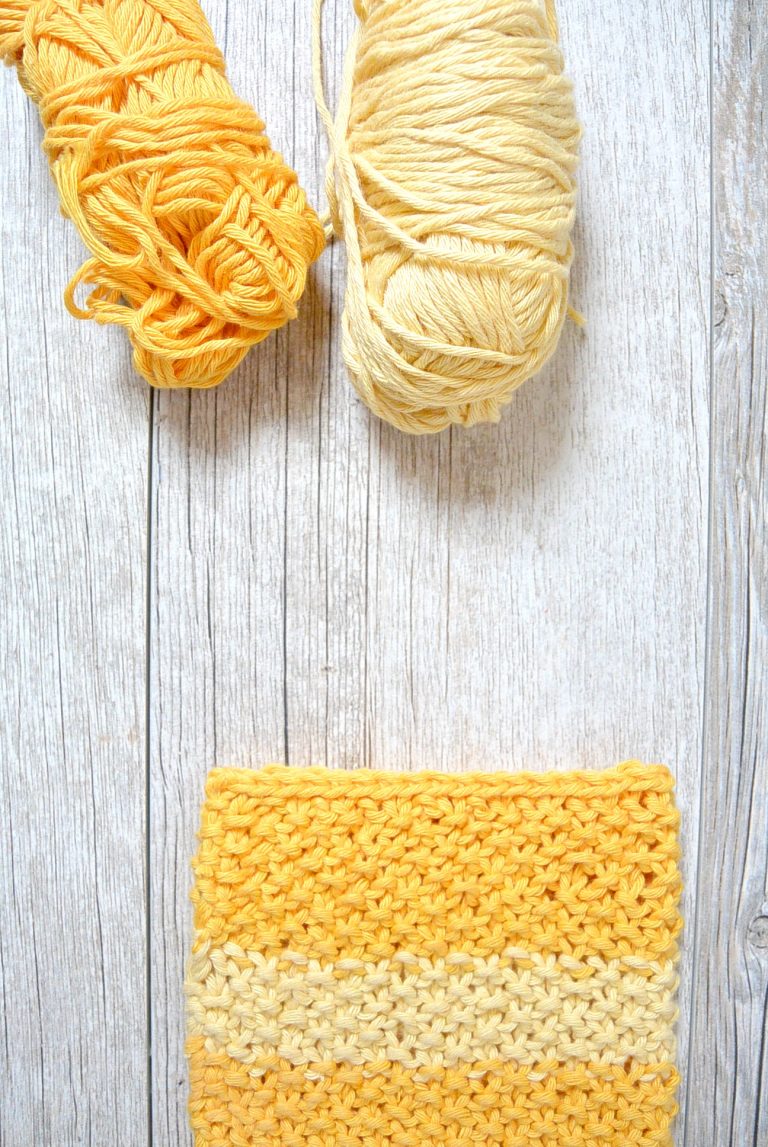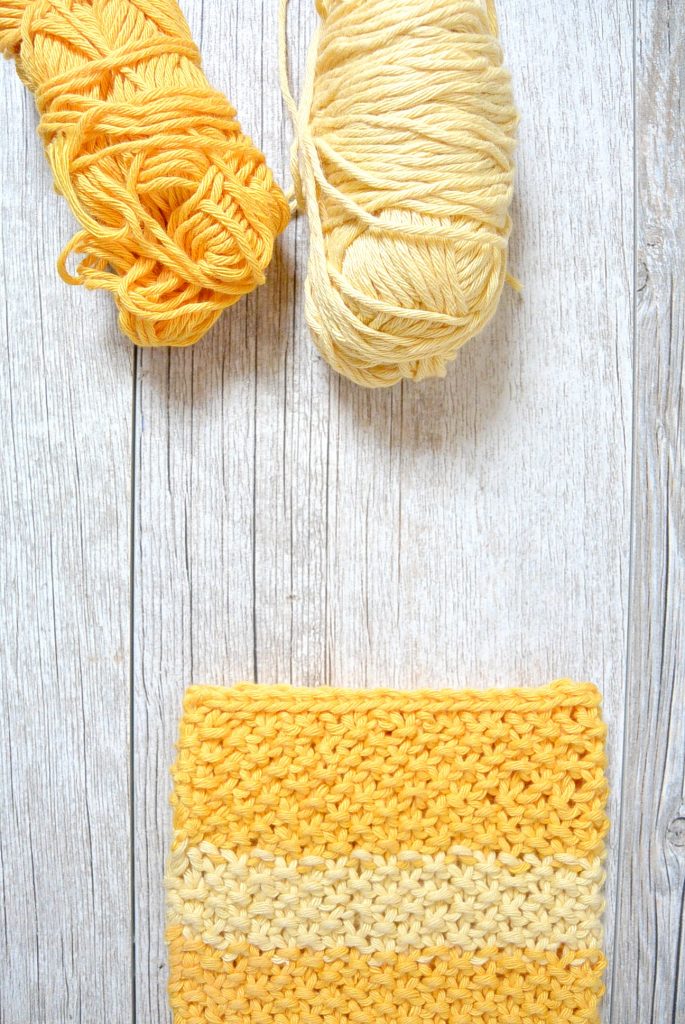 Have you tried the seed stitch before? Such a wonderful stitch that doesn't take much thinking. Perfect for easy summer knits!
I hope you enjoy knitting your "Sunshine Dishcloth"!
If you liked this, you might like this!

You might also like the Oversized Crochet Farmhouse Washcloths Pattern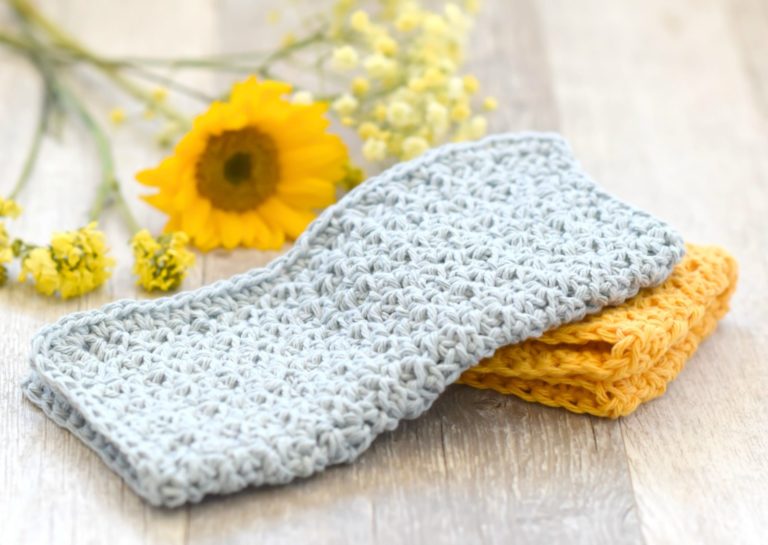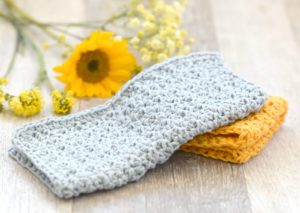 And you can check out all of my free knitting patterns available HERE
Happy knitting!!