Gift Labels and Tags for Handmade Items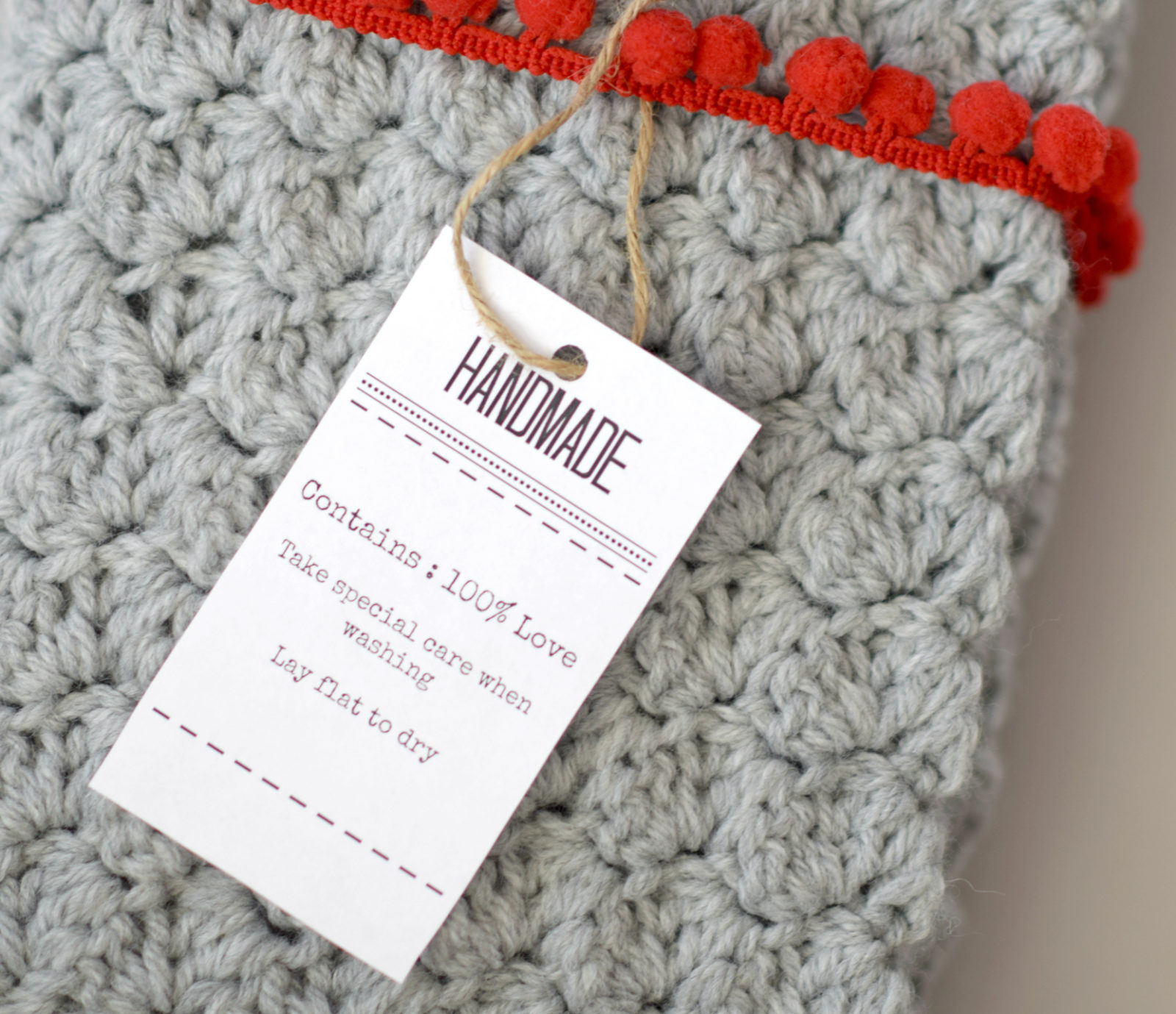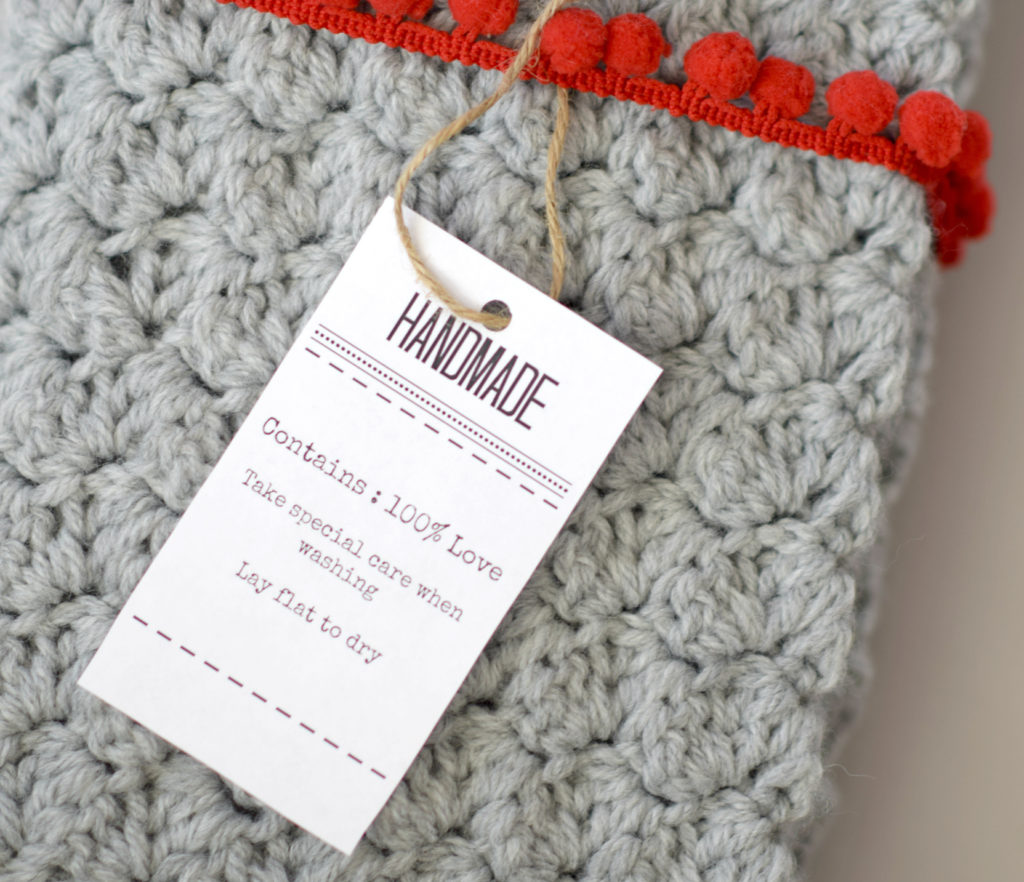 As we head into fall I'm already thinking about making gifts for the holidays. It's always fun to make presents as special as possible with packaging, ribbons, bows and wrapping paper.
Sometimes when I give gifts that are knit or crocheted I feel like there's something missing – and I think it's the care tag or label that always comes along with purchased items.
We know how much love and work goes into our handmade gifts and I decided I'd like to have a special tag to put on my gifts this year. Spoiler alert: If I make you things for Christmas, you're getting this tag. 😉
Anyway, I came up with these labels and they are super simple to print and put to use on your hand knit or crocheted items. All you need is a little twine or yarn, a safety pin, scissors and a hole punch. It will remind your recipient that you made it with 100% love. That's the most important thing about the gifts, right? And for those of you that crochet and knit for craft shows, these can maybe even double as price tags for you – simply write the price on the back. Scroll down to see how to print these labels for free.
Below, you can see all it takes to use these tags. A safety pin, twine (or yarn) and your printed label that's been hole punched. I place the safety pin UNDER the fabric, poke the pin through to hold the twine then back under and pin. This way you can't see the safety pin at all.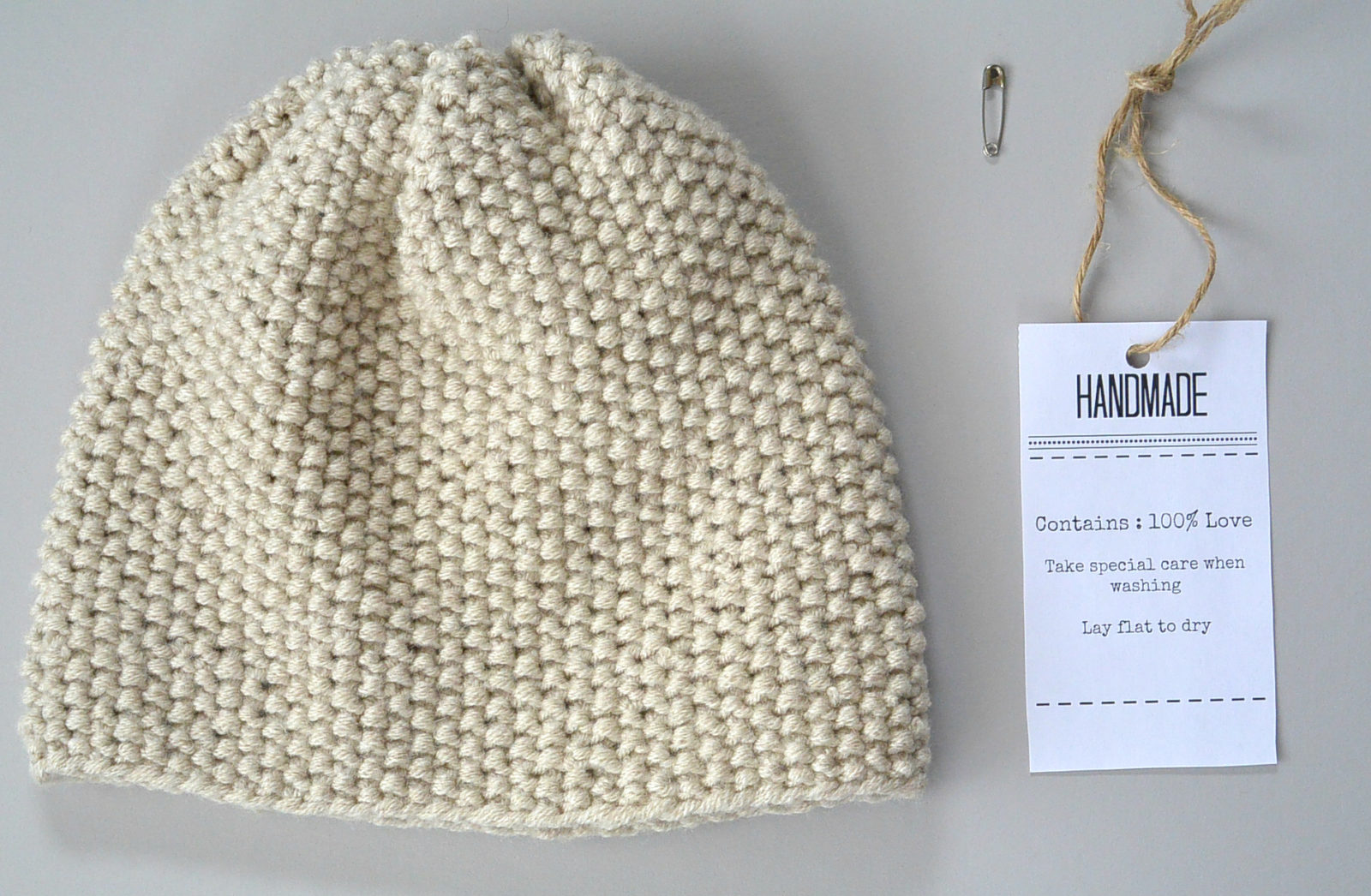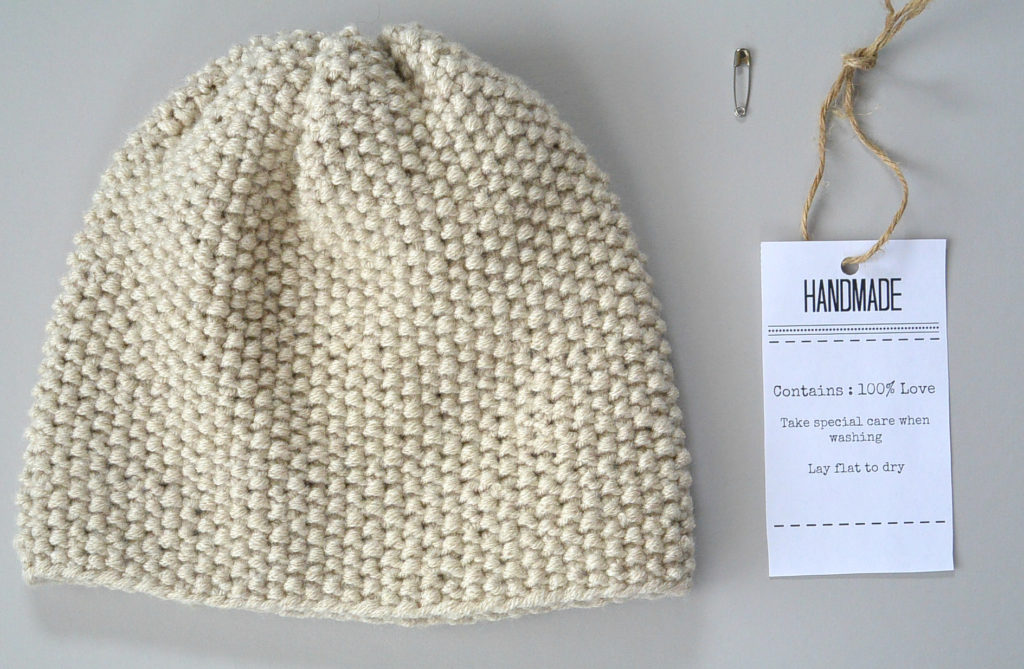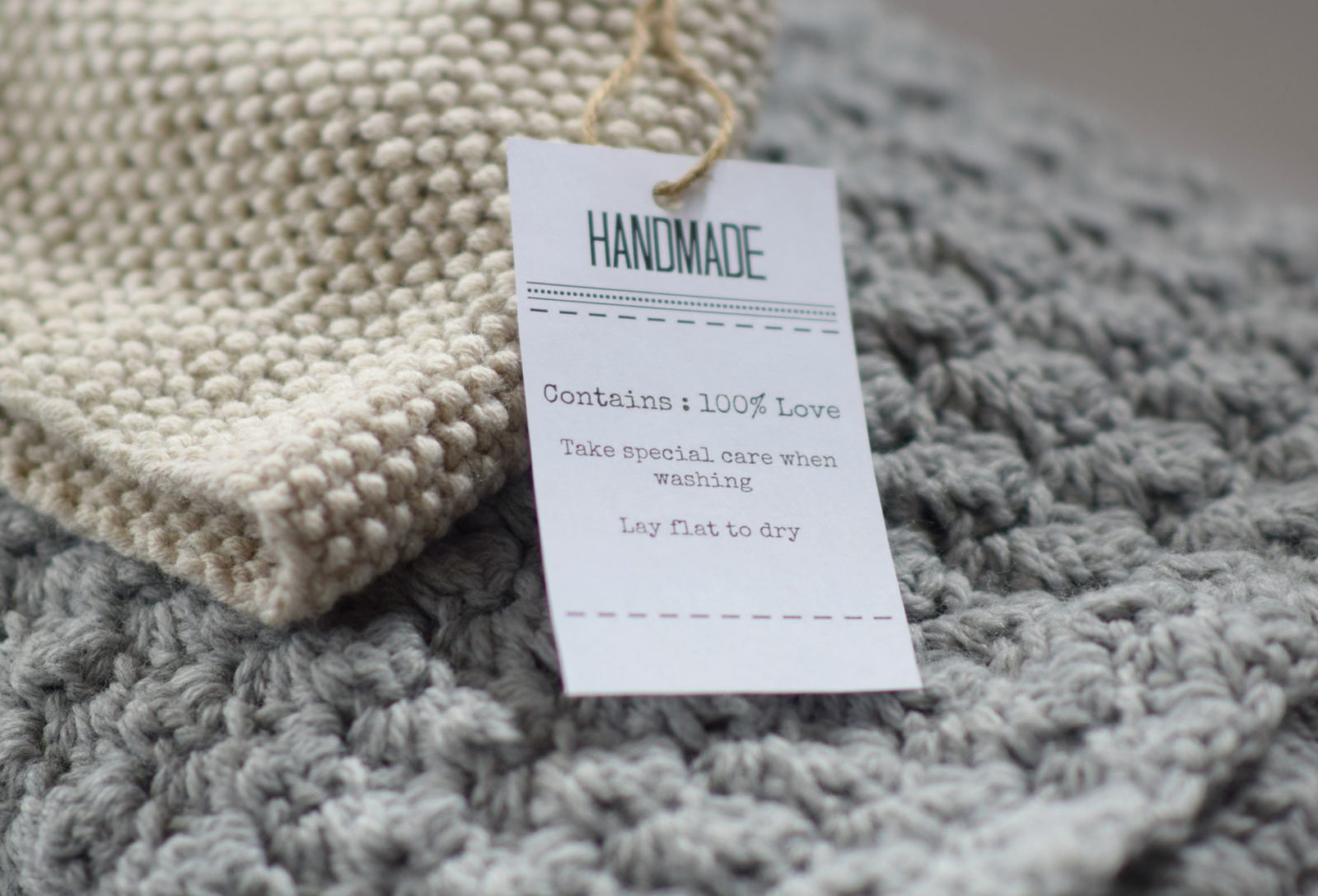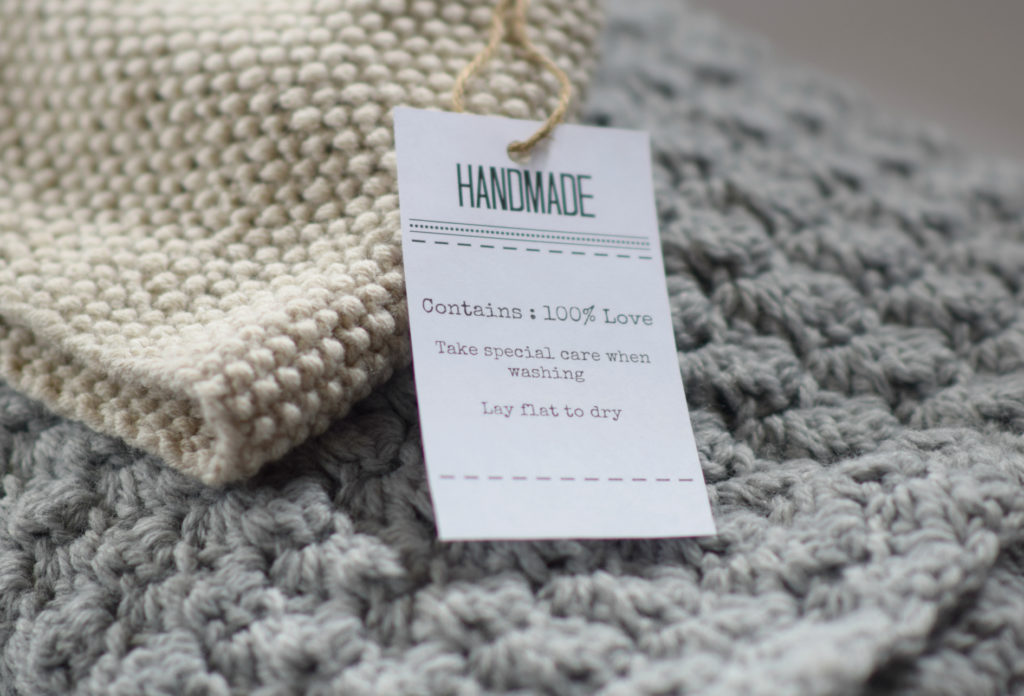 You can totally print these for free (scroll down to see how), and I've also made a formatted inexpensive printable on Etsy HERE that will print 5 labels per page including 2 large labels and 3 smaller labels.
So many lovely little labels. 🙂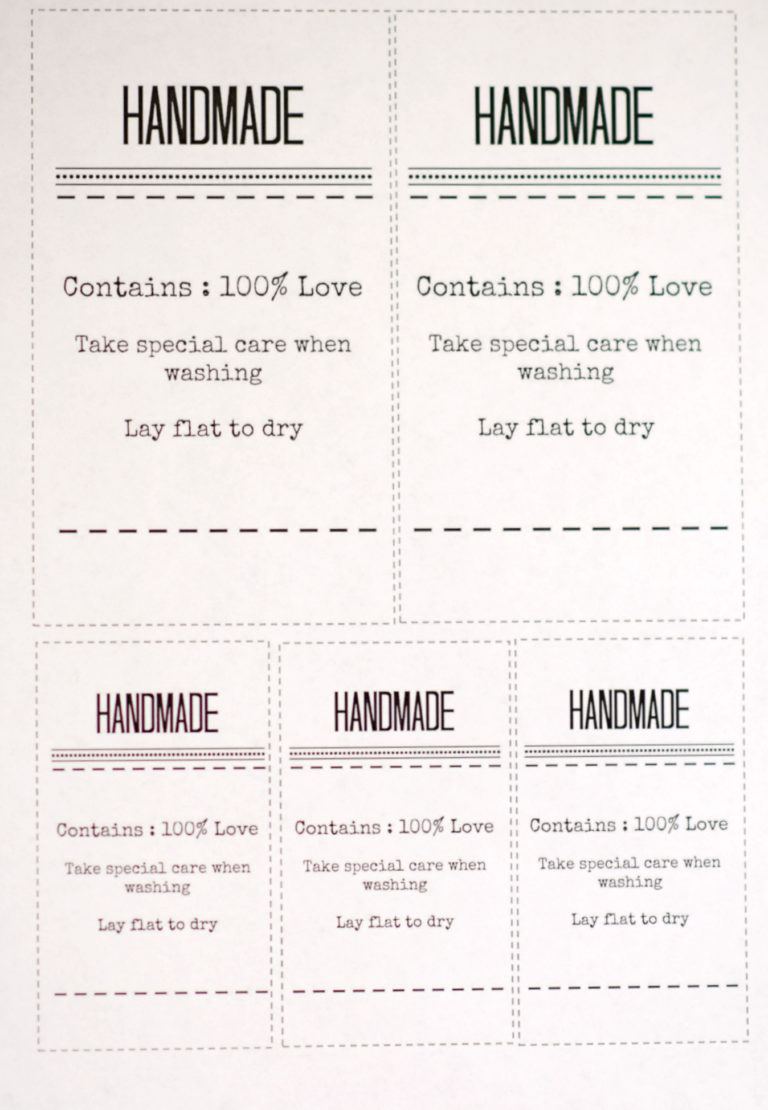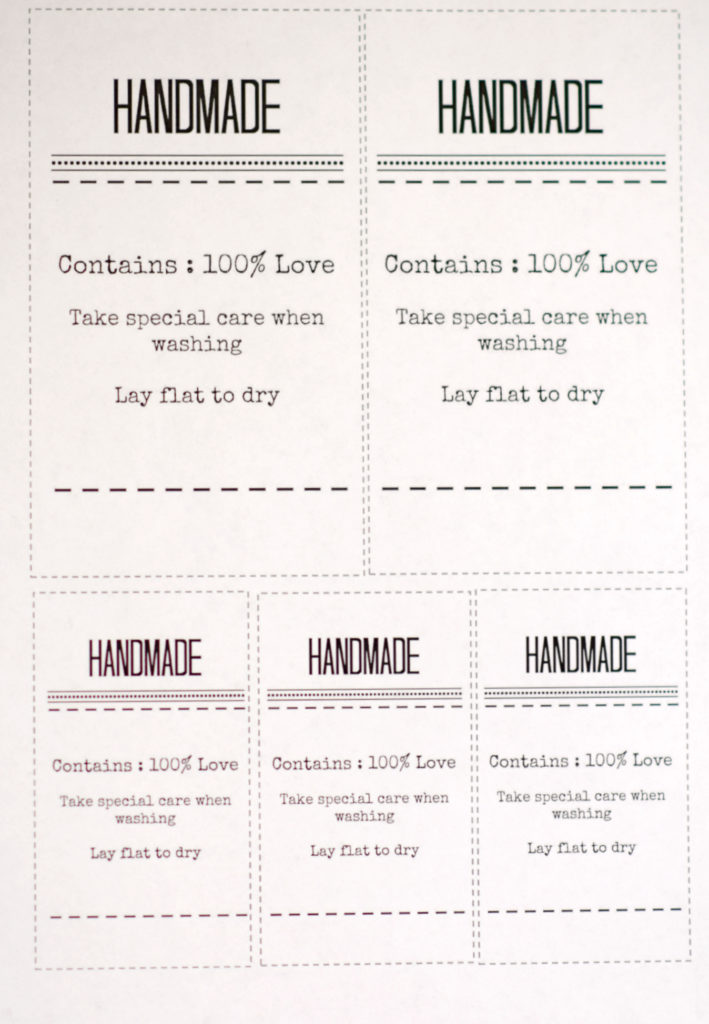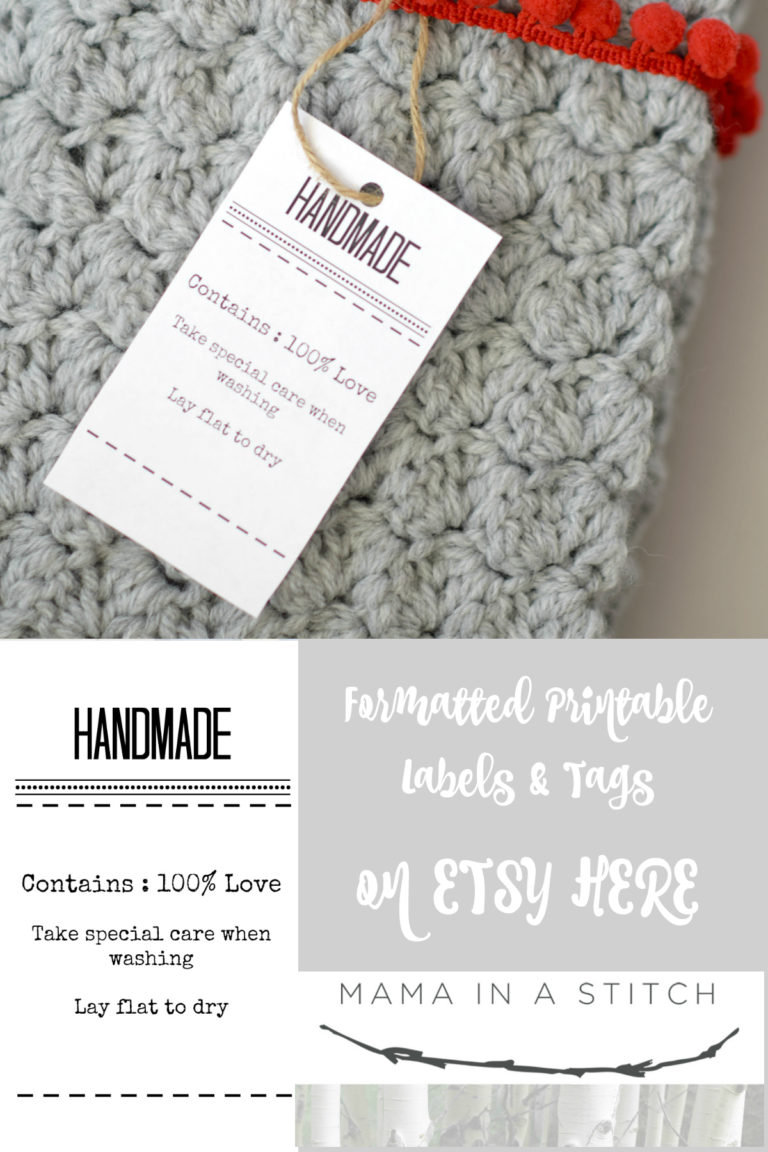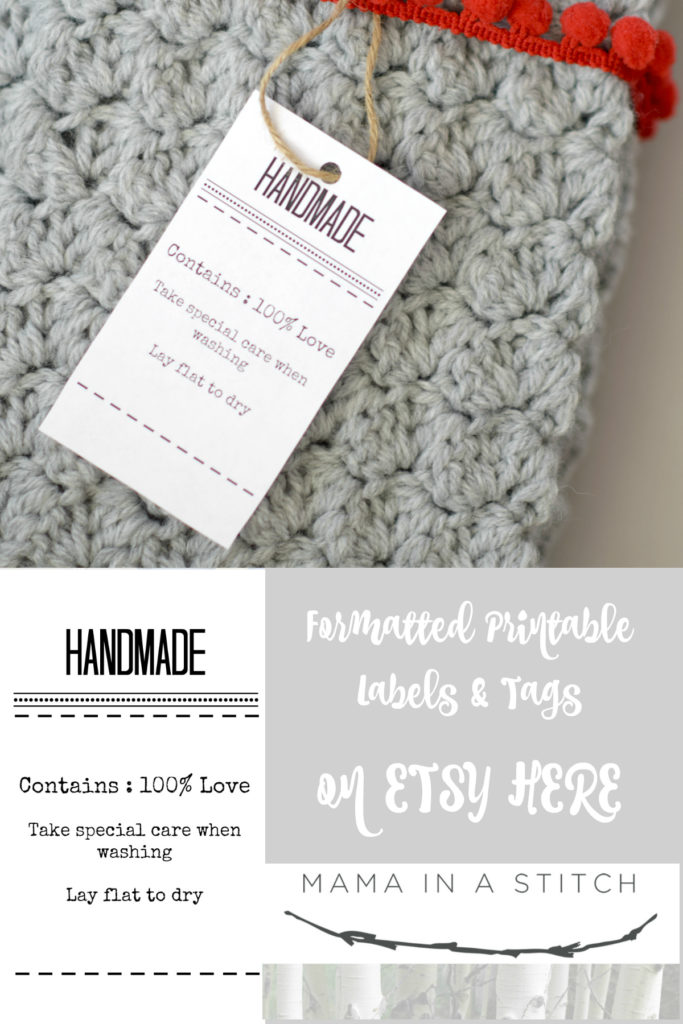 Instructions to print Knit & Crocheted "Handmade Labels" for free from here:
Step 1: Right click on the photo of the label below
Step 2: Choose "Copy Image" from the menu that pops up
Step 3: Open a document Microsoft Word and choose "Paste"
Step 4: Adjust the size to whatever you like and print!
You can copy and paste it to a page as many times as you'd want so that you can print several on one page. Feel free to print on regular old paper but I prefer to make these on card stock. The card stock holds up better and definitely appears more "professional".
ALSO – some of the items we make can be machine washed and dried! If you don't want the part that says "lay flat to dry", simply cut it off and use the upper portion of the label. 🙂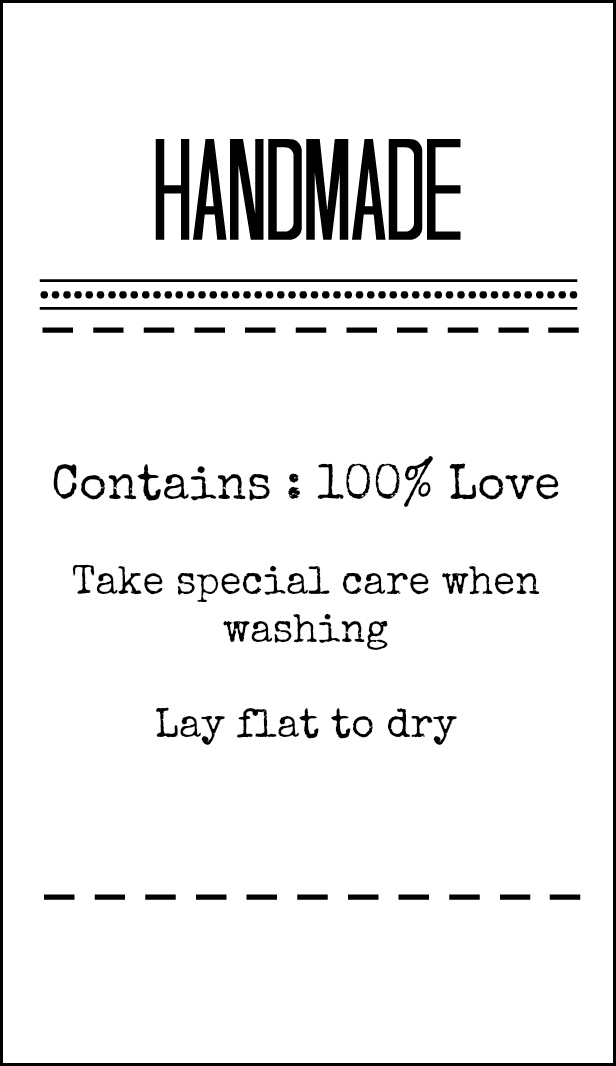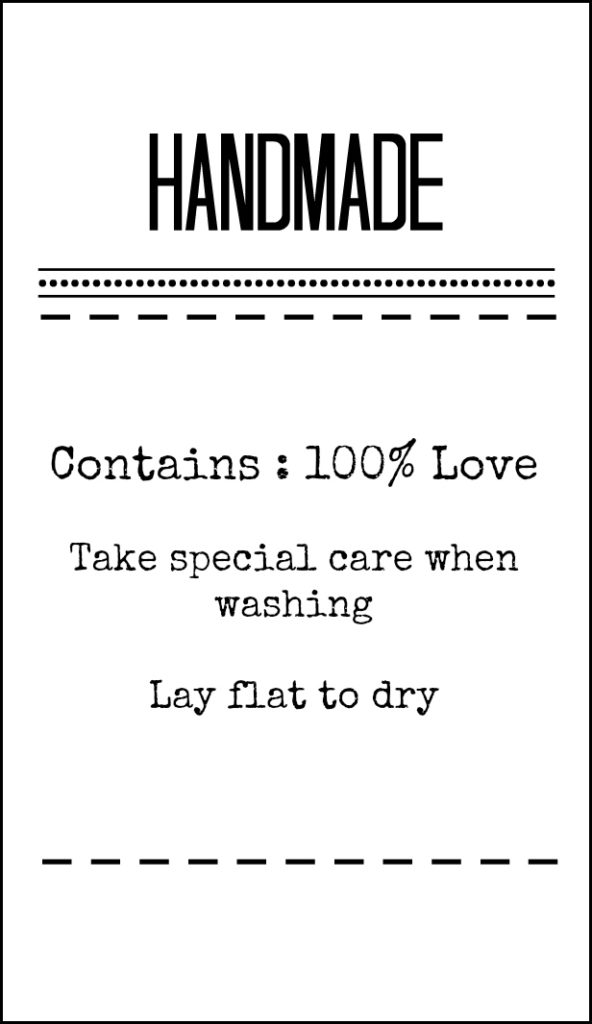 Here's another printable label – it's for my fellow knitters! Follow the same instructions as given above to print these tags.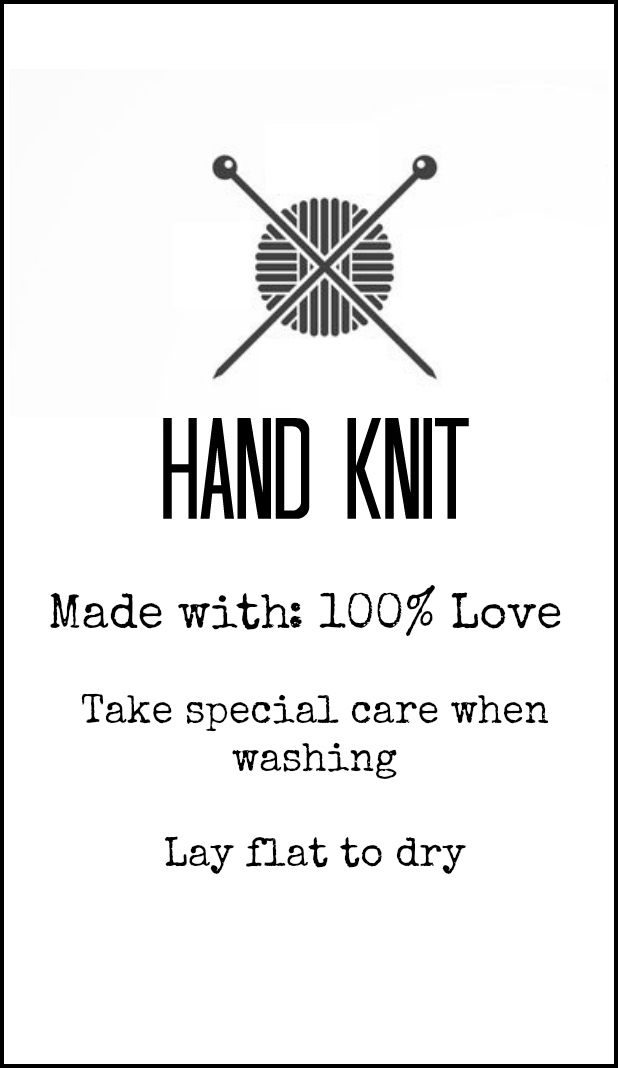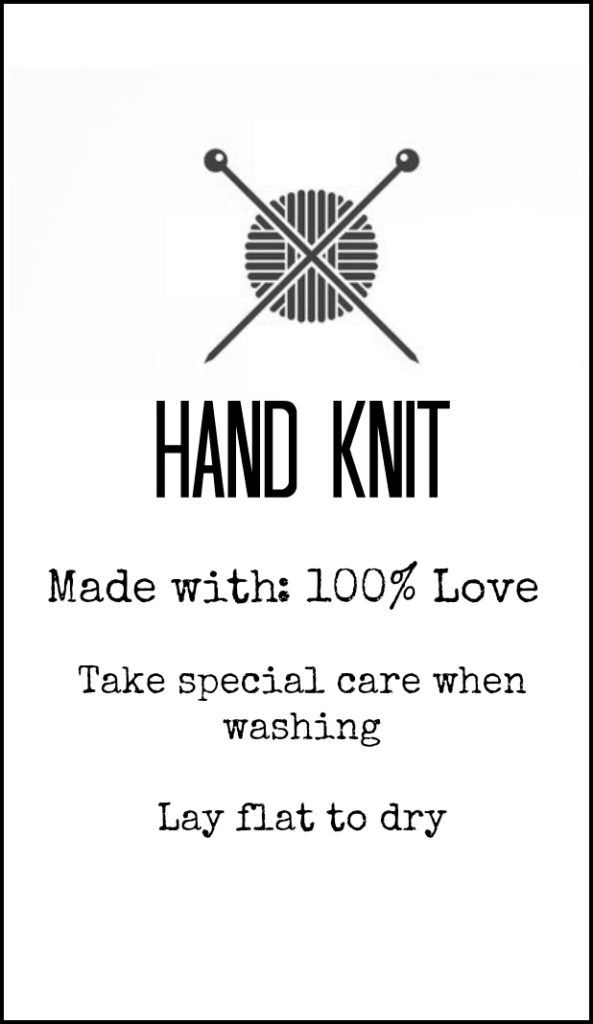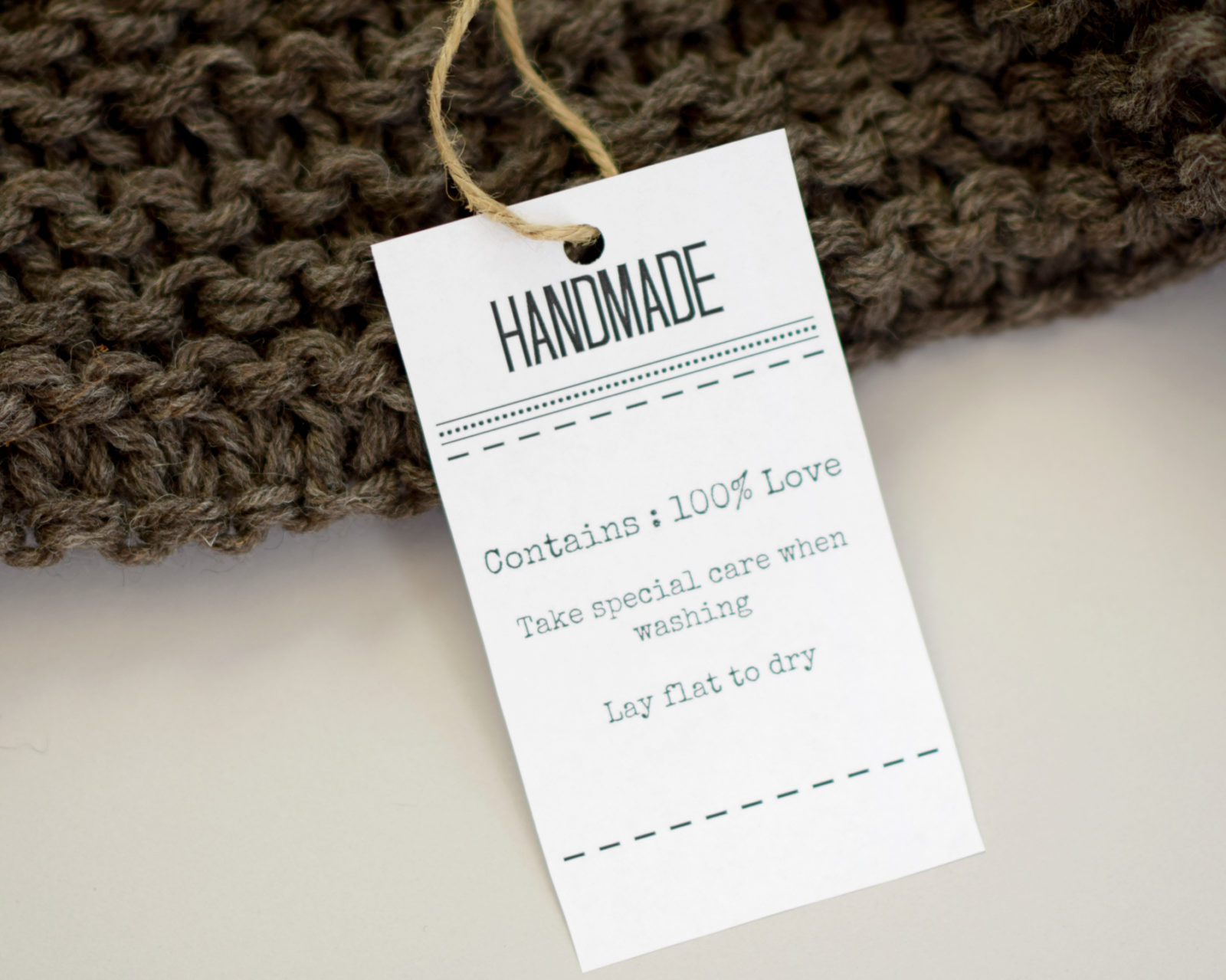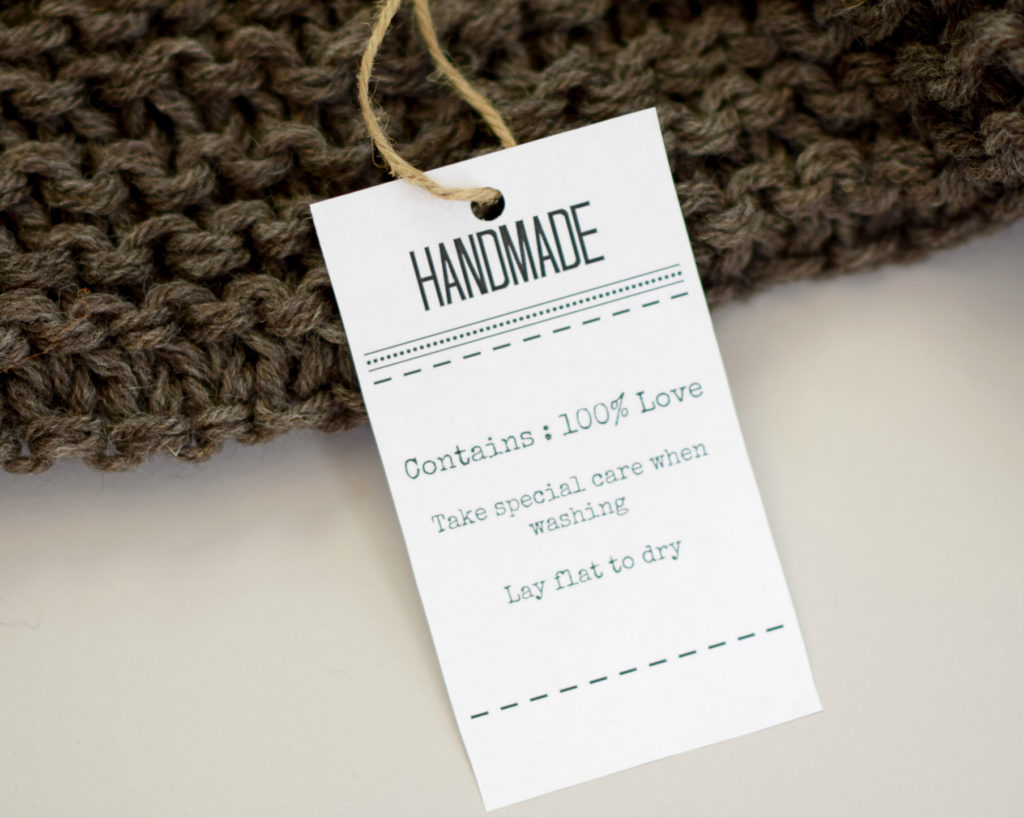 I think these labels really add to the "special" factor when giving a gift and it makes our handmade items look more polished as well.


I hope that you enjoy using these handmade labels. Or maybe you've been inspired to make your own!:)
What do you do to make your gifts extra special?
XO
Jessica