Men's Modern "Tweed" Knit Fingerless Mitts Pattern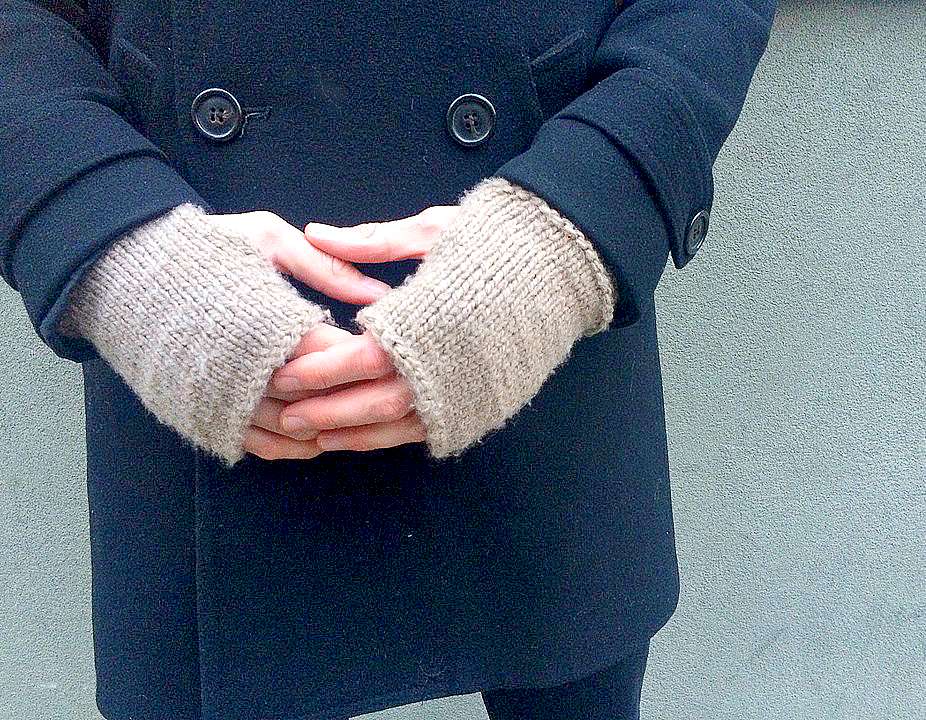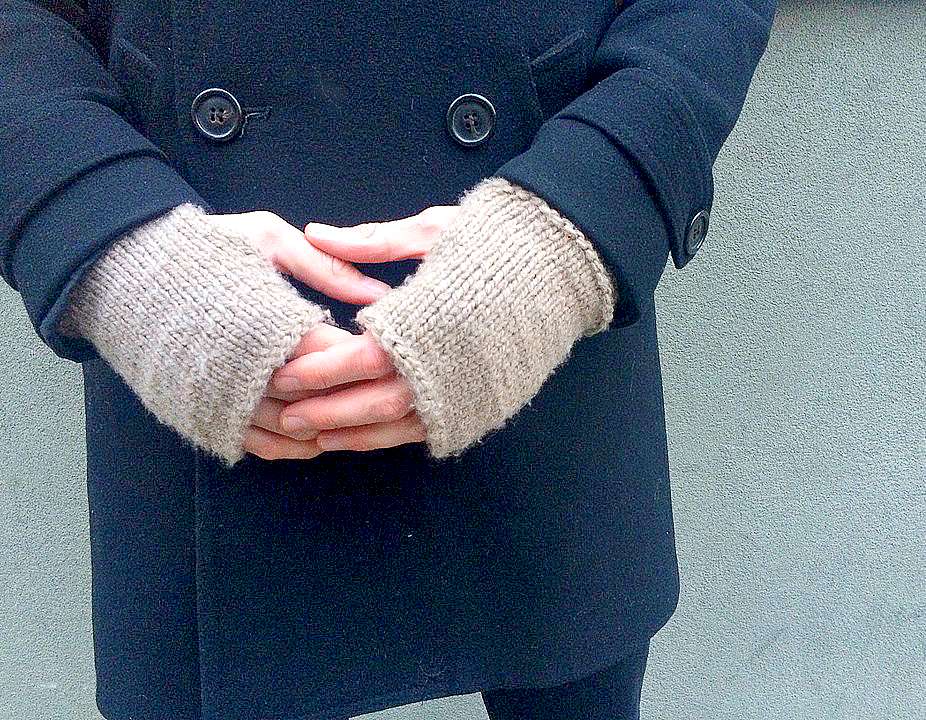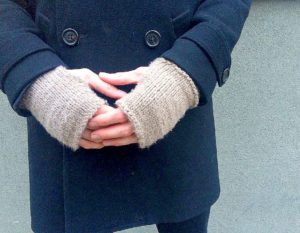 Yes, it's a pattern for men! 🙂 I made these for my brother last year and figured I should post how I did it. I've got two other patterns for fingerless mitts posted (see here and here), but I believe this could be my favorite of the bunch. The yarn is one of my all time favorites as it's wool, but it's actually soft, and completely washable. It's often hard for me to justify buying yarn that's not washable because it is so important for me to keep things clean. Gloves in particular are easy to dirty up.
These are knit flat and seamed with a mattress stitch (this seam is so easy if you've never done it, just look up a video on youtube). They are ideal for a beginner knitter and still super stylish, right?
My brother reports that he loves them, and I think it's not him just being courteous. We are that kind of family that can usually say it like it is (sometimes to my dismay)! He is able to walk around New York with his toasty mitts, and can still text or check his email on the subway without having to mess with taking off his gloves.
You will need:
Size 8 Knitting Needles
Tapestry Needle
Scissors
Notes:
These are worked flat as a rectangle, and seamed up the side, leaving a space for the thumb. The cuff is a simple set of garter stitch (knit stitches), and the remainder is worked in stockinette (with an extra knit row to make a raised detail at the wrist). Easy, easy!
How to make these beginner knit mitts:
Cast on 32 stitches
Row 1-4 Knit (this gives a bit of a cuff detail)
Row 5 *Purl
Row 6 Knit*
Repeat * to *, alternating knit and purl rows which is working in stockinette, until your entire pieces reaches three inches in length
Once your piece measures three inches, replace a purl row with a knit row. This will make the raised knit detail at the wrist. In other words, you are working stockinette, but make an extra knit row in order to make the raised detail on the glove. Like this – knit, purl, knit, KNIT, knit, purl, knit and continue in stockinette.
Continue working stockinette stitch for the rest of the glove. I made mine a bit over 6 and 1/4 inches in total length. Make the gloves as long or short as you would like, and if the man you are making these for is available, grab his hand and make them the perfect length. 🙂
Fold, and line up sides. Seam using the mattress stitch from the bottom up, stopping where the thumb would go through. Leave a "hole" for the thumb. Attach yarn to top of thumb hole and continue to seam up the side to the top of the mitt. Tie off.
Weave in ends.
It is possible to knit for a man!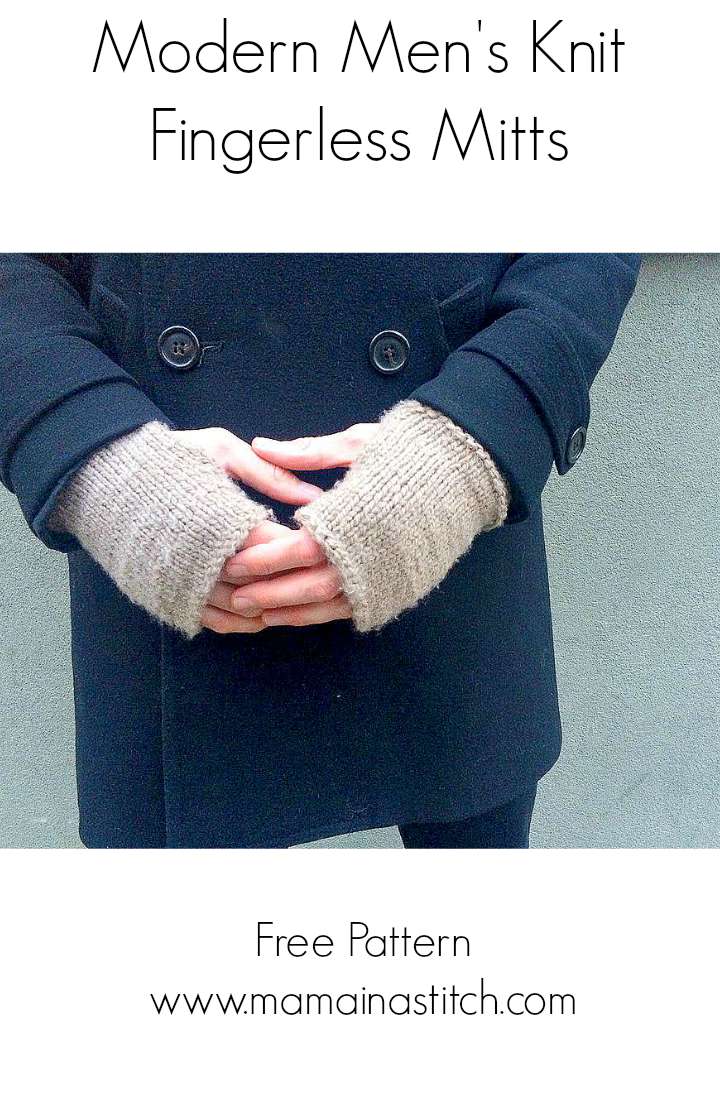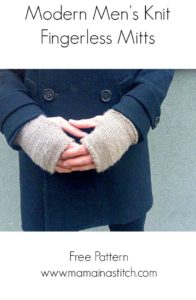 Have you knit for the men in your life? With Christmas coming up I am racking my brain. What have you made for them?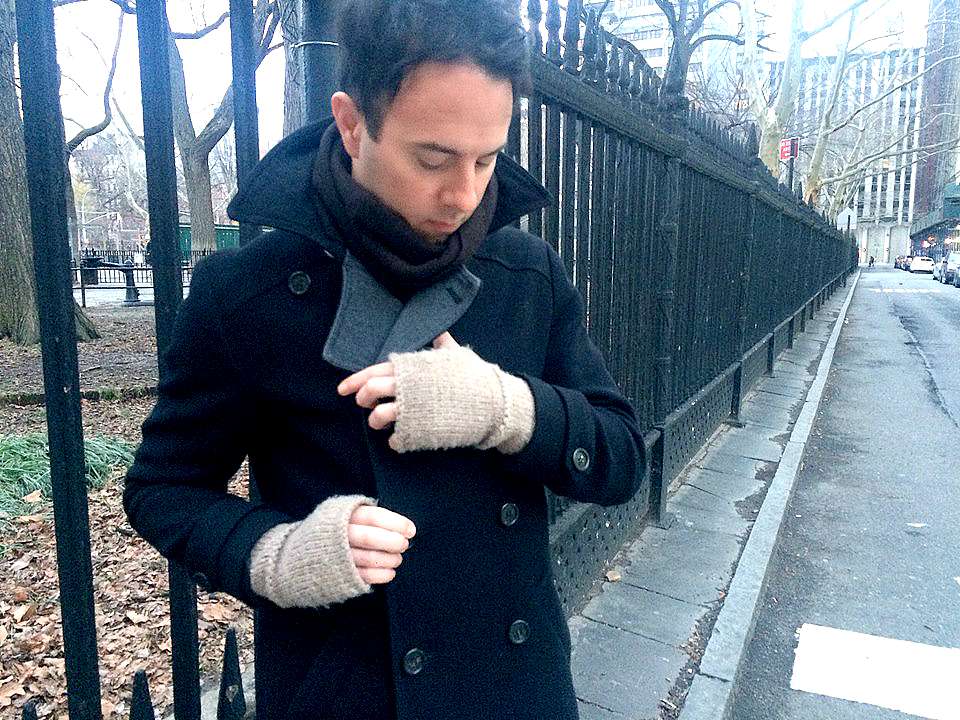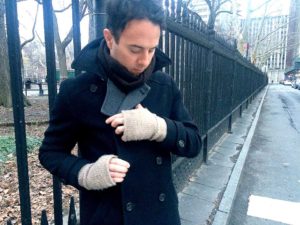 If you liked this, feel free to subscribe to my free newsletter where I send updates on my most popular free patterns. 🙂 As always, let me know if there is anything I can improve in my directions, and let me know if you have any questions. 🙂