Chunky Icelandic Crochet Blanket Pattern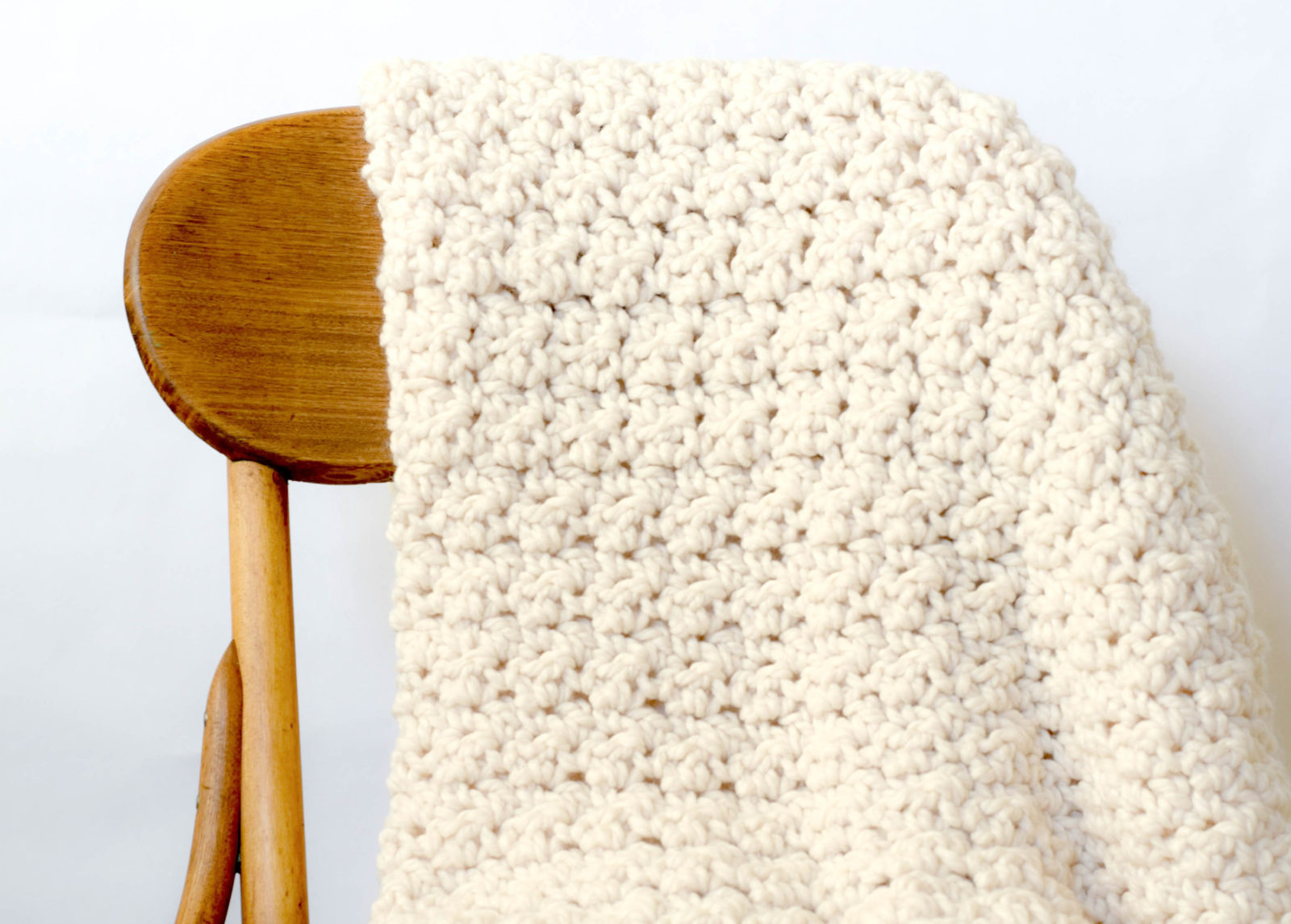 Do you love to cozy up under a handmade blanket? Learn how to use the lemon peel stitch to make a gorgeous chunky crochet blanket that can stand up to everyday wear and tear. Check out the free pattern and photos below. Or feel free to purchase the new kit from Lion Brand or the printable, ad-free version of this pattern on Etsy.
Today I want to share a pattern with you for a crocheted blanket that my family has enjoyed in our living room for quite a while now. This is the main blanket that we use for those cozy evenings on the couch. At this point, it's been through the wash and has been cuddled numerous times, and you wouldn't even know it because it holds up so well!
If you've been reading this site for a while, you might remember when I first posted this Chunky Icelandic Blanket. I love it for so many reasons. It works up super quickly and it is unbelievably cozy. Plus, this may be personal preference, but the color is my all-time fave.
As if that isn't enough for one blanket to have going for it, it's such an easy crochet pattern that anyone can do it. And the texture is stunning! I made it a lapghan size, so it's easy to toss over a chair or over our legs on those chilly nights without being too bulky or taking up too much storage space.
No matter which way you look at it, I'm not really seeing any downsides to this chunky crochet blanket. 🙂
As usual with my projects, the pattern is made up of super simple crochet stitches so this is beginner-friendly. You can find the easy free pattern as well as some photos below to help you along.
Using The Lemon Peel Stitch In A Chunky Crochet Blanket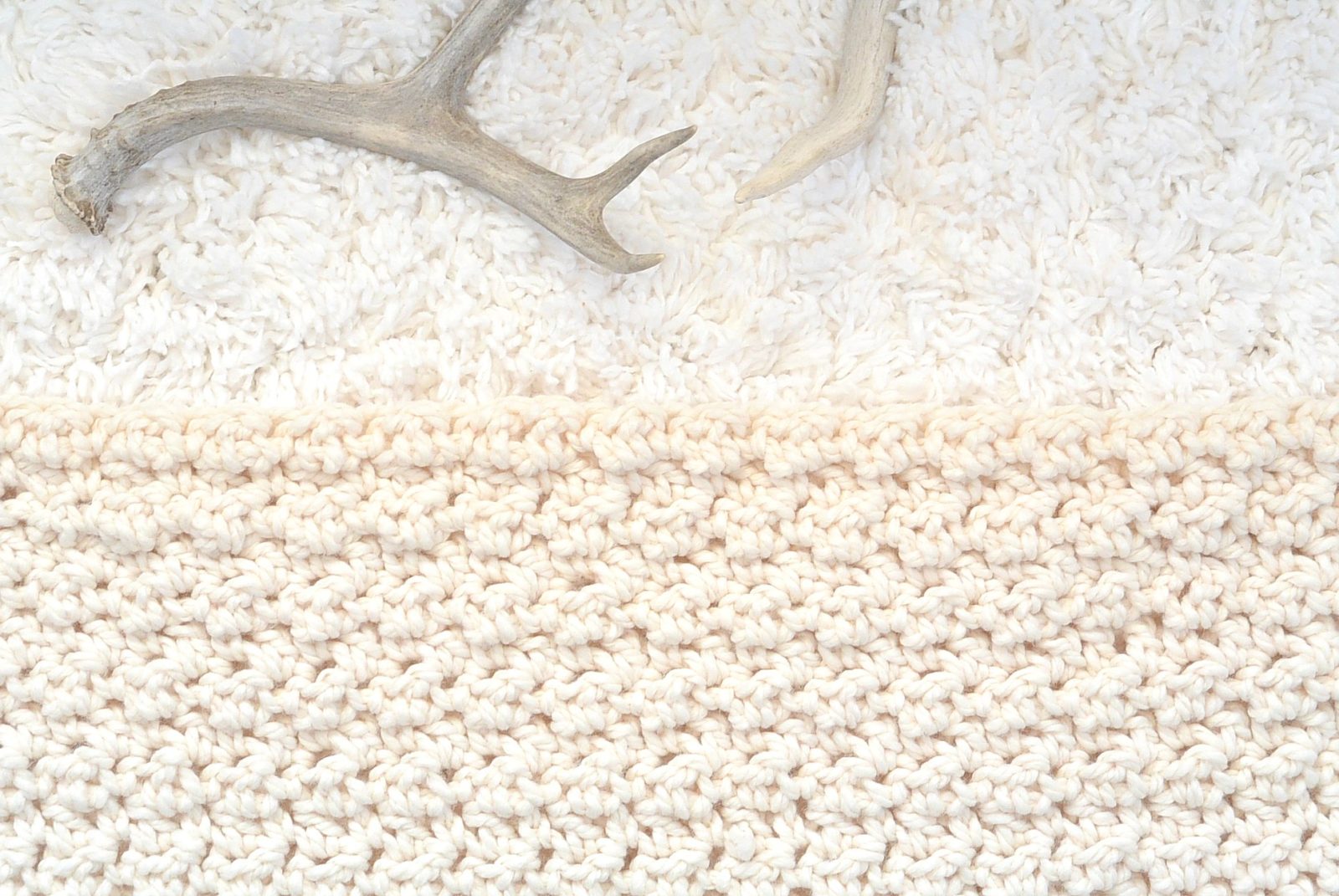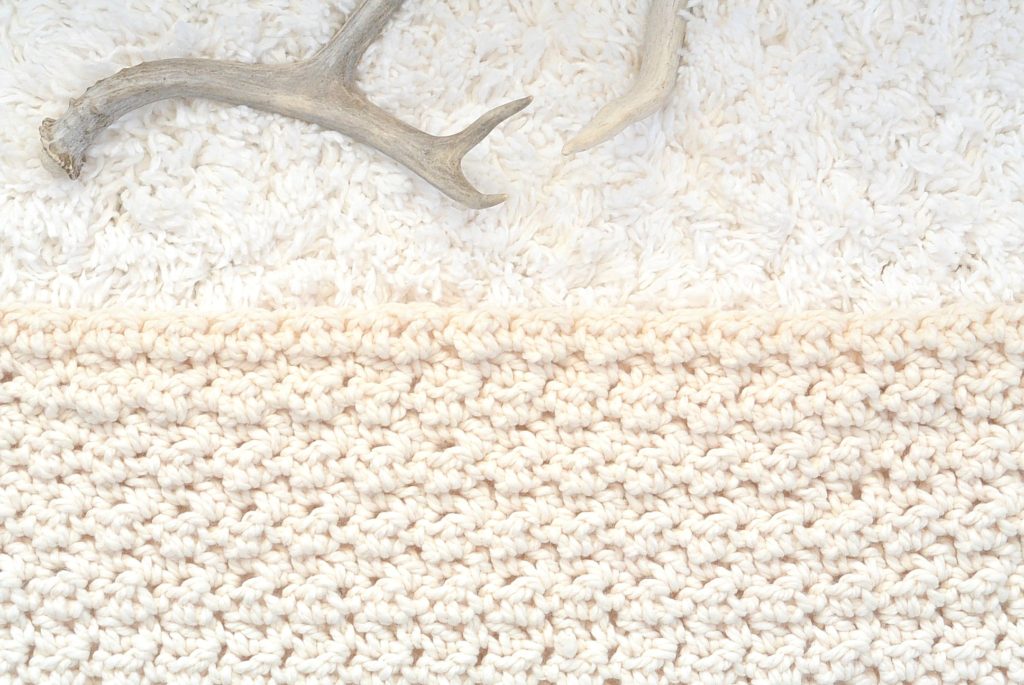 I had to name this blanket the "Icelandic" because the color reminds me of winter white, and the blanket is warm enough for the coldest of days.
But don't confuse the name of the blanket with the name of the stitch I used to make it. Actually, it's a funny story. I had no idea what stitch this was until someone on Instagram mentioned that it is called the "Lemon Peel".
That piqued my curiosity, so I looked it up on YouTube. Indeed, this blanket IS done completely in the lemon peel stitch.
If you've never done lemon peel, you'll be pleasantly surprised. The texture is incredibly cozy, and it's one of the easiest stitches I've ever done. I'll give the full details below but all you need to do is literally alternate single and double crochet stitches. Even if you're a beginner, this stitch is completely doable without being overwhelming.
Also, because I used a slightly larger hook than what the yarn calls for, the final product is a chunky crochet blanket with a really nice drape that emphasizes the desirable thick, bubbly texture I was going for.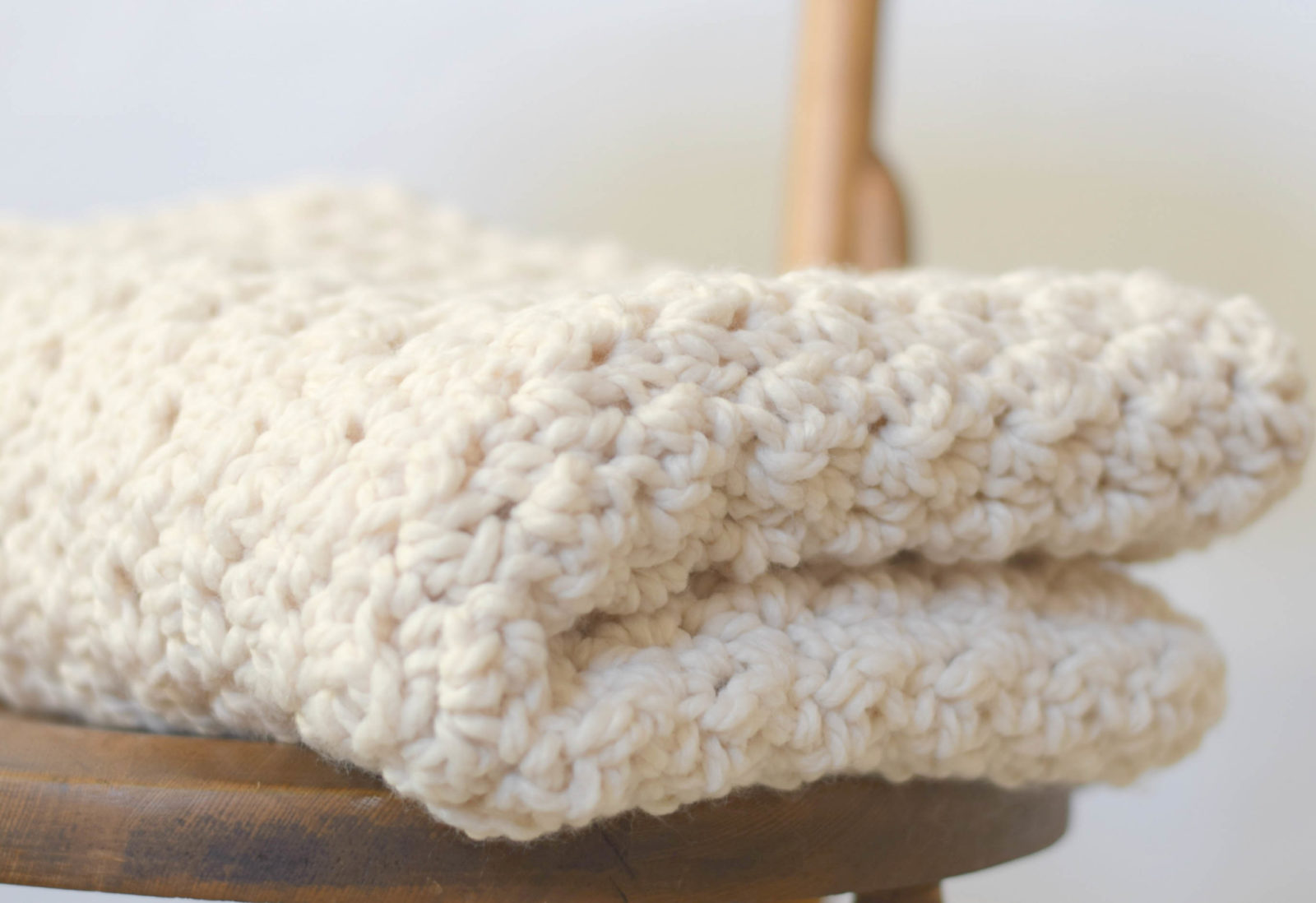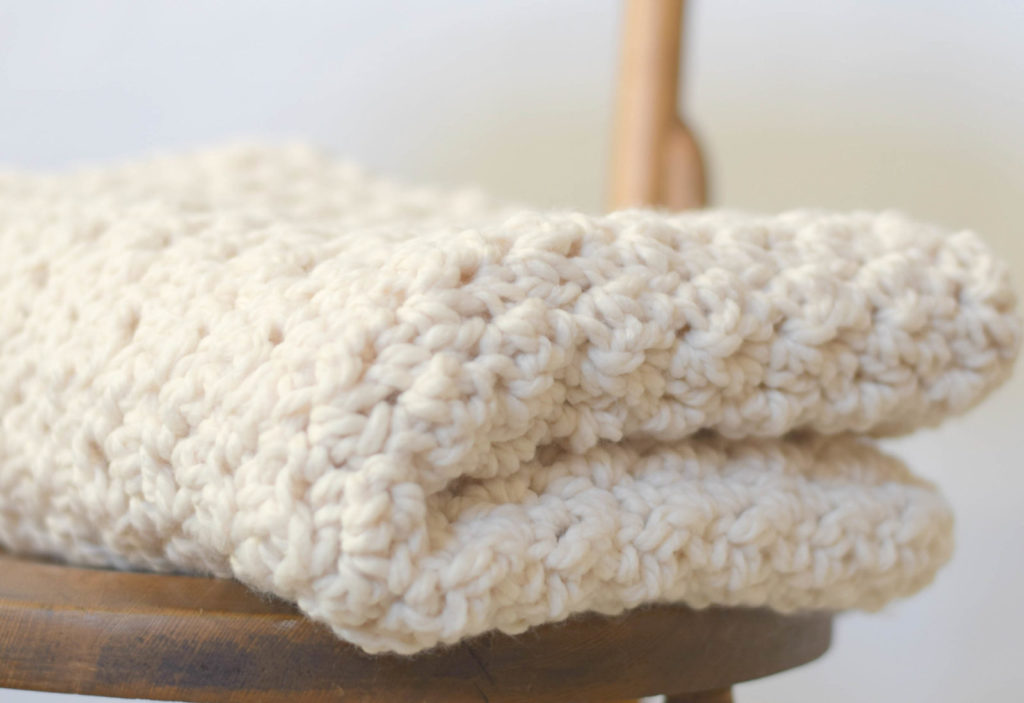 Chunky Crochet Blanket Sizing Notes
This blanket is 36″ x 40″ which makes it a nice, small lapghan or toddler size blanket. I have been into the lapghan size lately because I think it's a nice size for a small space.
However, I plan to continue working on this blanket to make it a larger throw. You can make this blanket as big or small as you'd like for your home!
As far as I can tell, if you chain an even number of stitches, you can simply adjust the length of your chain to a smaller or larger size. Then follow the pattern and crochet to your heart's desire. Obviously, for a full afghan you will need to buy more yarn!
I've made a convenient Blanket Sizing reference page that you can see HERE so you know how long to make your initial chain depending on the blanket that you want.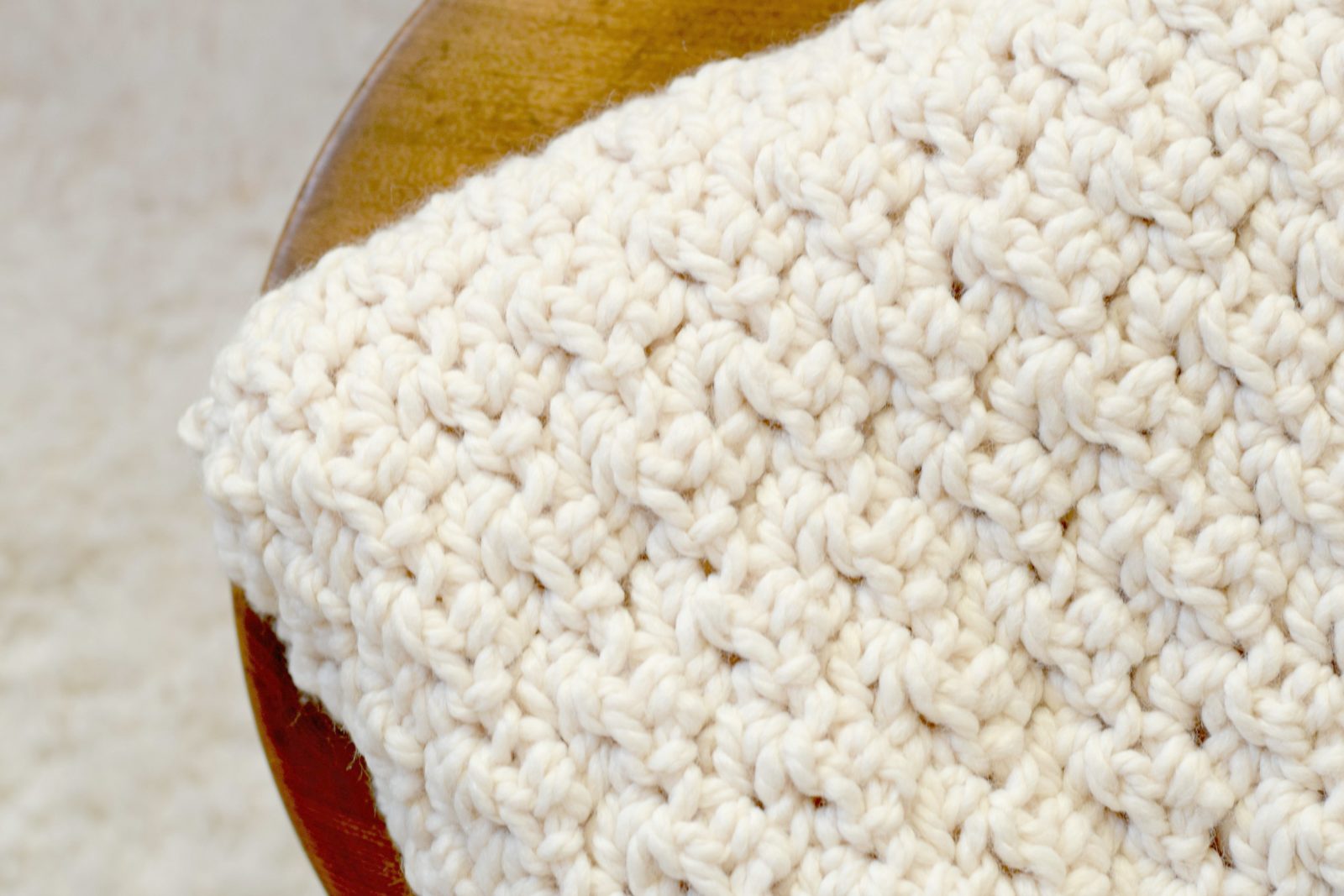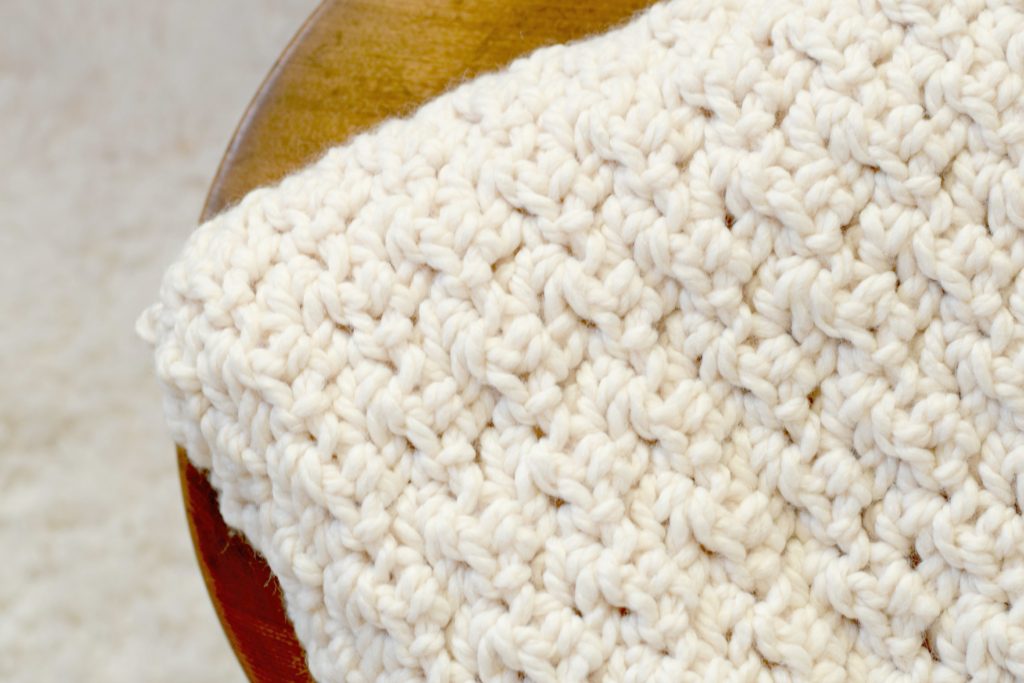 Items You'll Need To Make This Chunky Crochet Blanket
Project Skill Level
Easy +
Abbreviations/Skills Needed
sc – single crochet
dc – double crochet
ch – chain
Gauge
Approximately 6 stitches and 6 rows per 4 inches
Sizes
Lapghan: Approximately 36" X 40"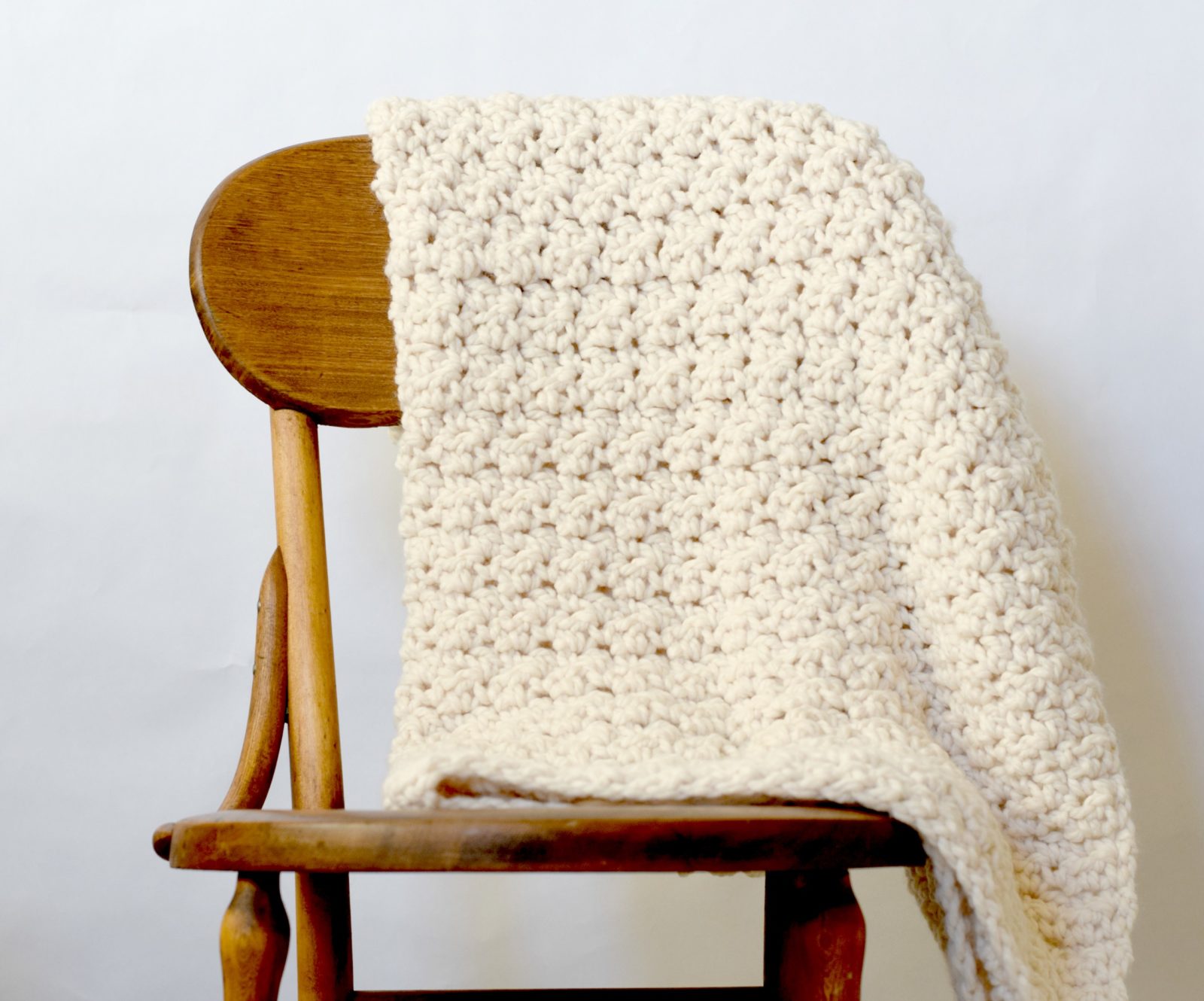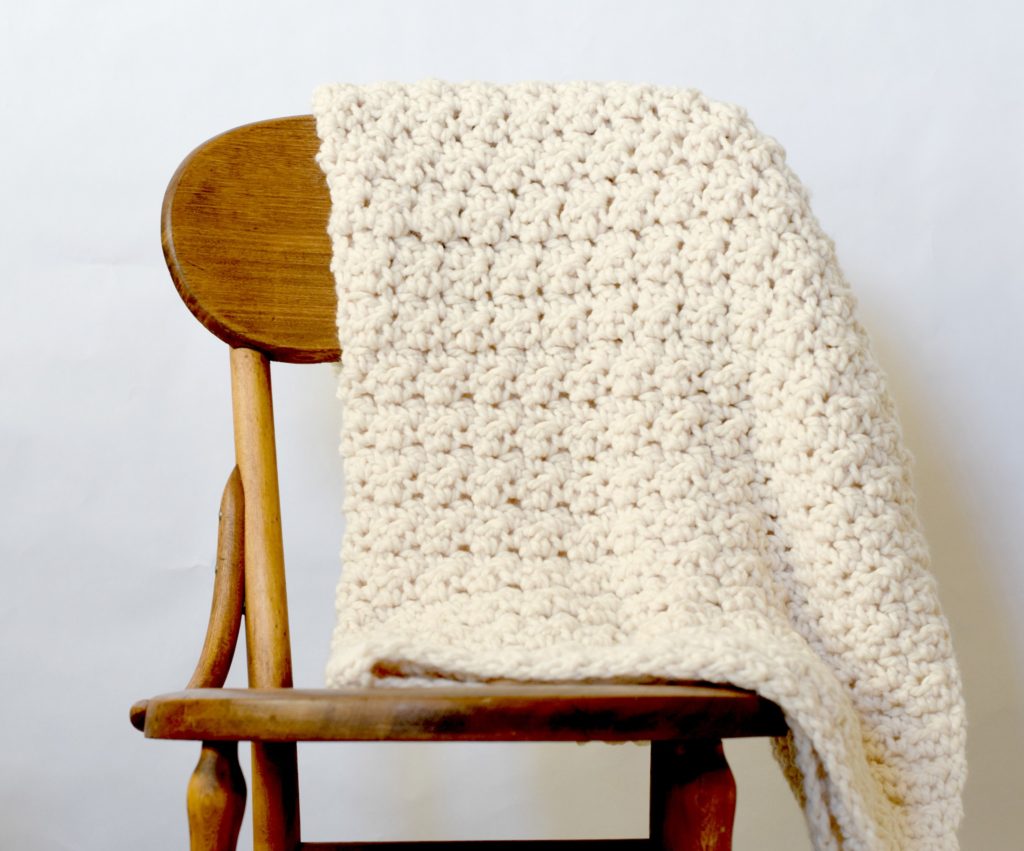 Cozy Chunky Crochet Blanket Pattern
I mentioned that this pattern comes together quickly. If you didn't believe me before, prepare to be amazed at just how easy this pattern is!
Chain 58
Row 1 Sc in 2nd ch from hook, sc in each st across, ch 1 turn
Row 2 Sc in 1st 2 stitches, *dc in the next stitch, sc in the next stitch. Repeat from * across. Sc in the last stitch, ch 1, turn.
Row 3 Sc in 1st stitch, *dc in the next stitch, sc in the next stitch. Repeat from * across row, ch 1, turn.
Row 4 – Repeat rows 2 & 3 until your blanket reaches approximately 36″ wide (or until the desired length)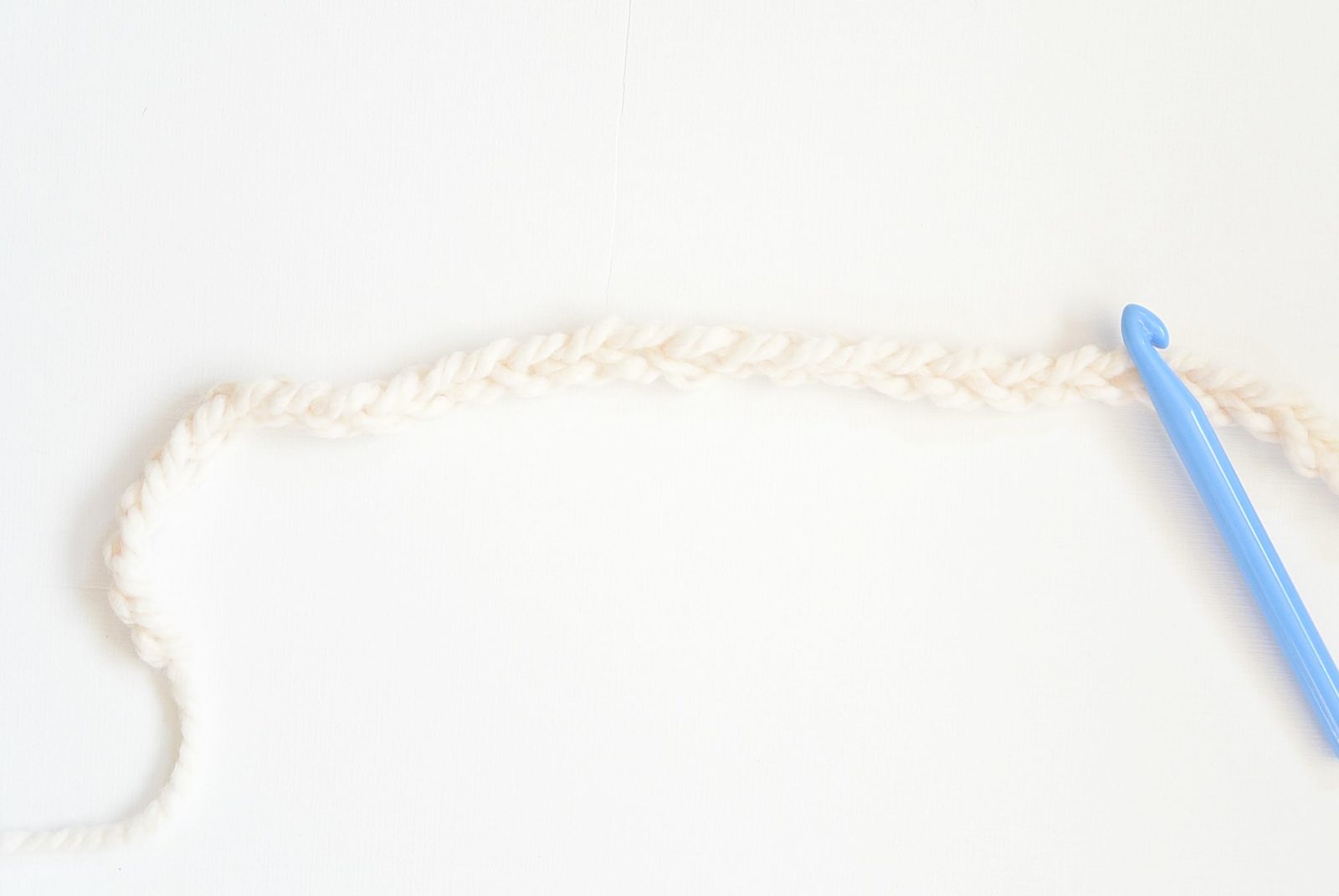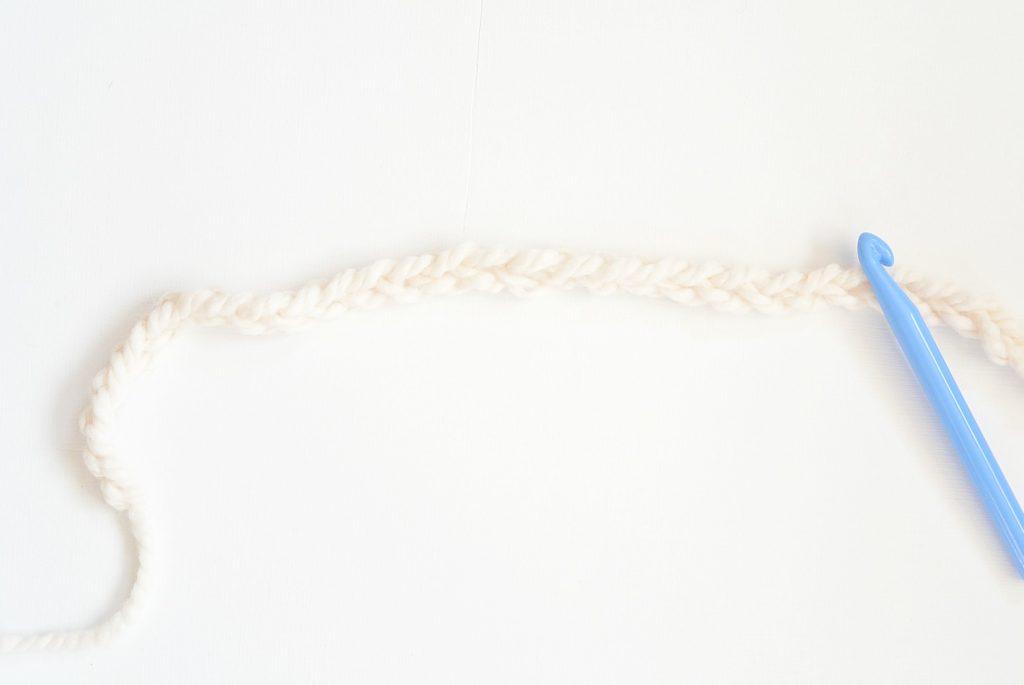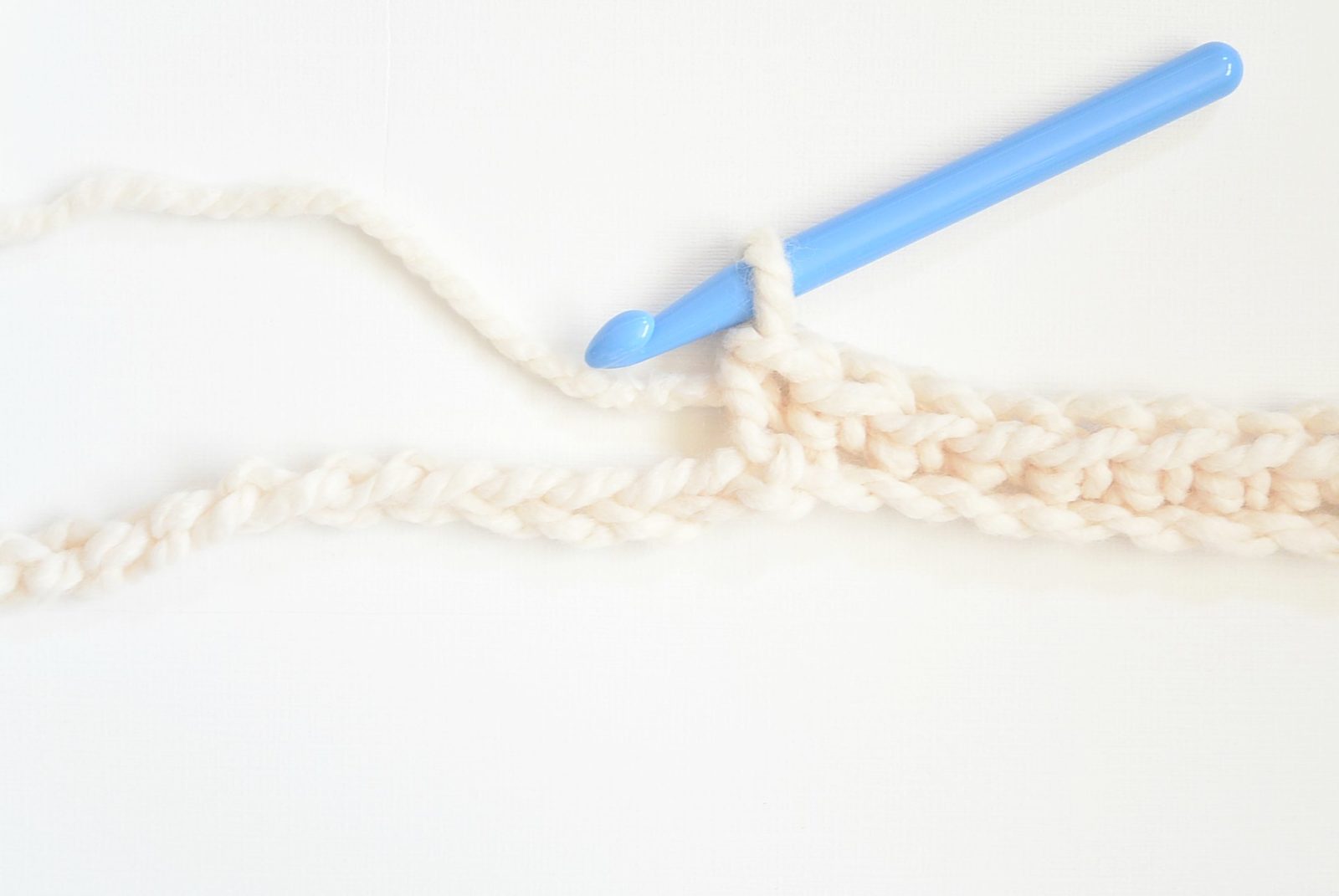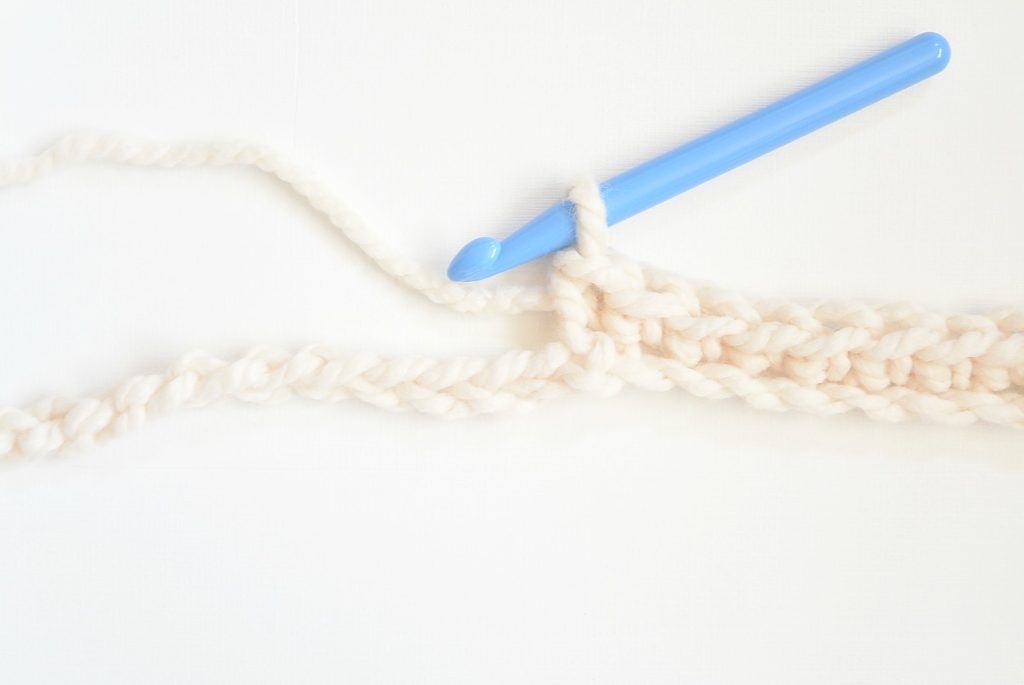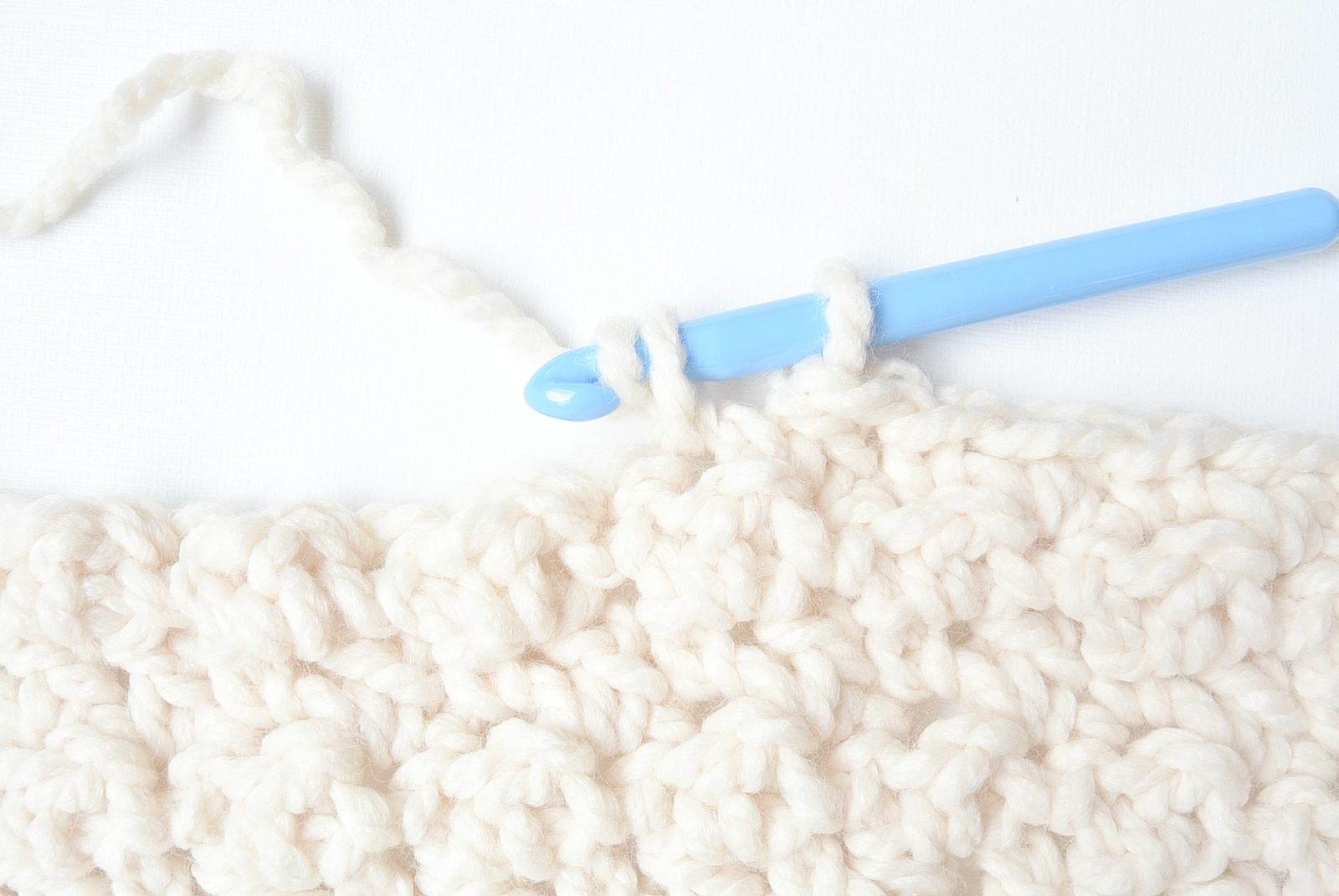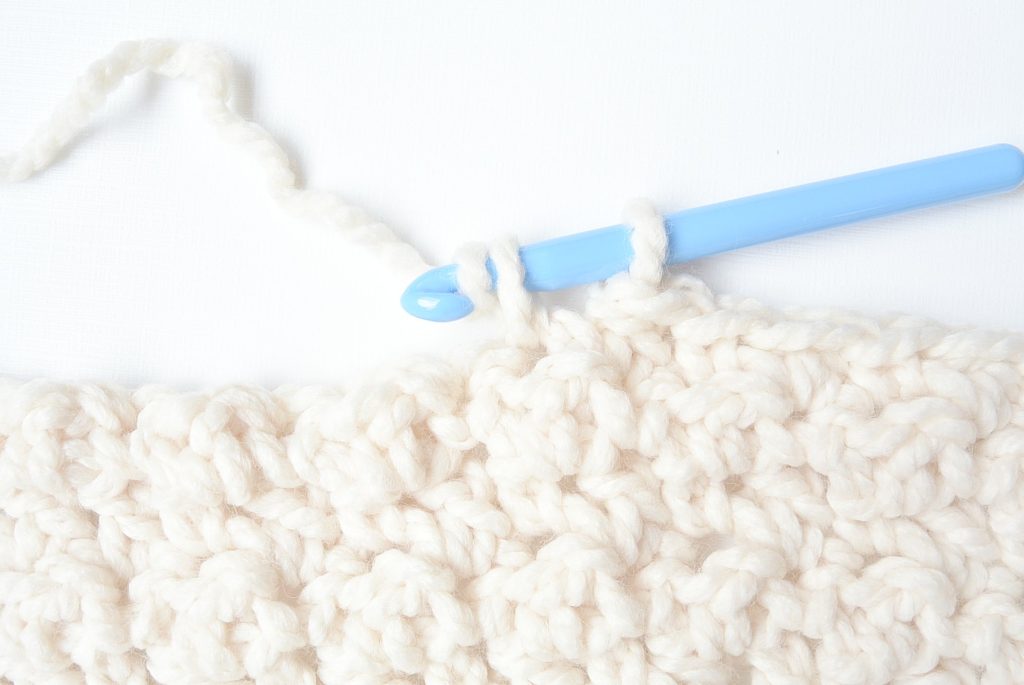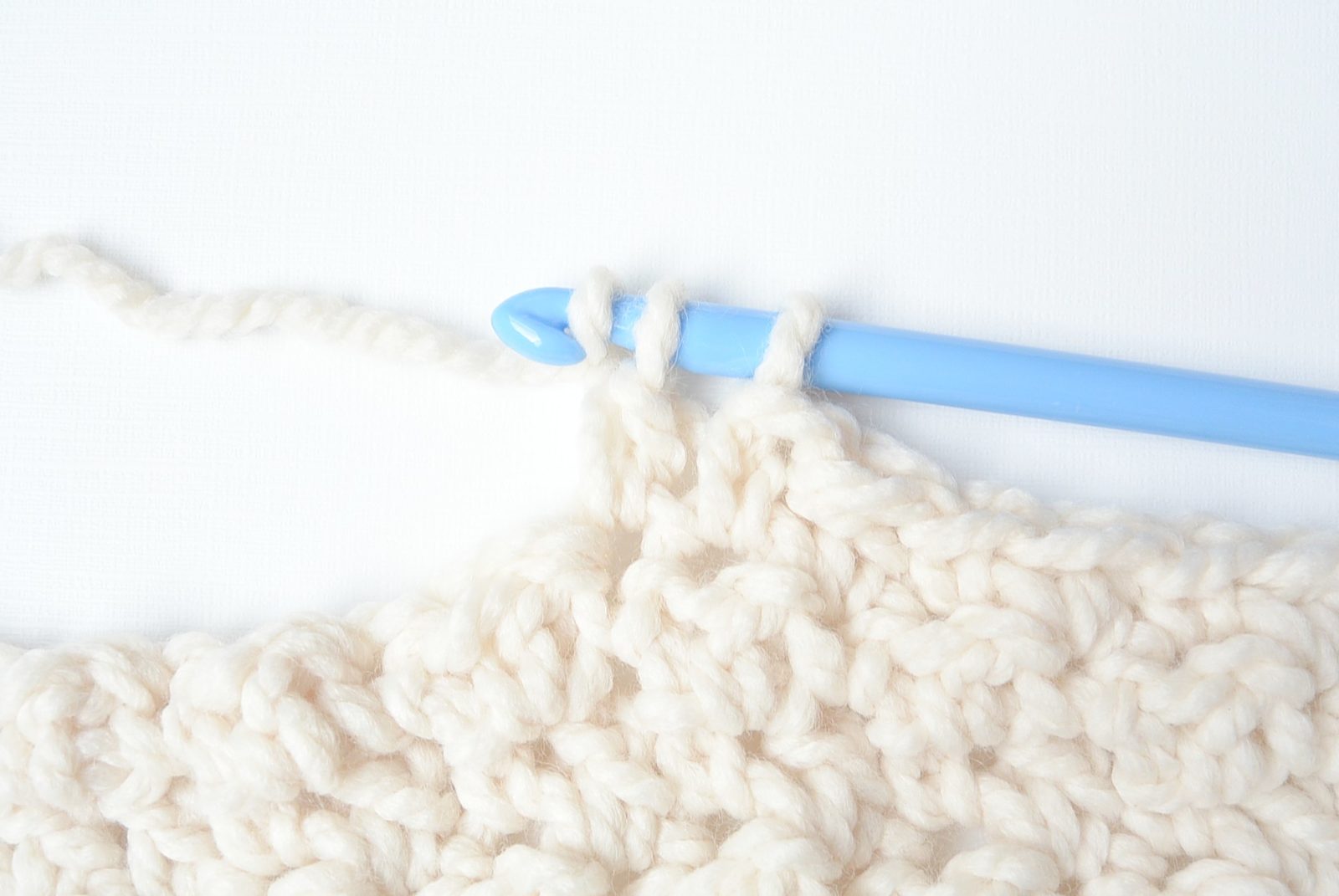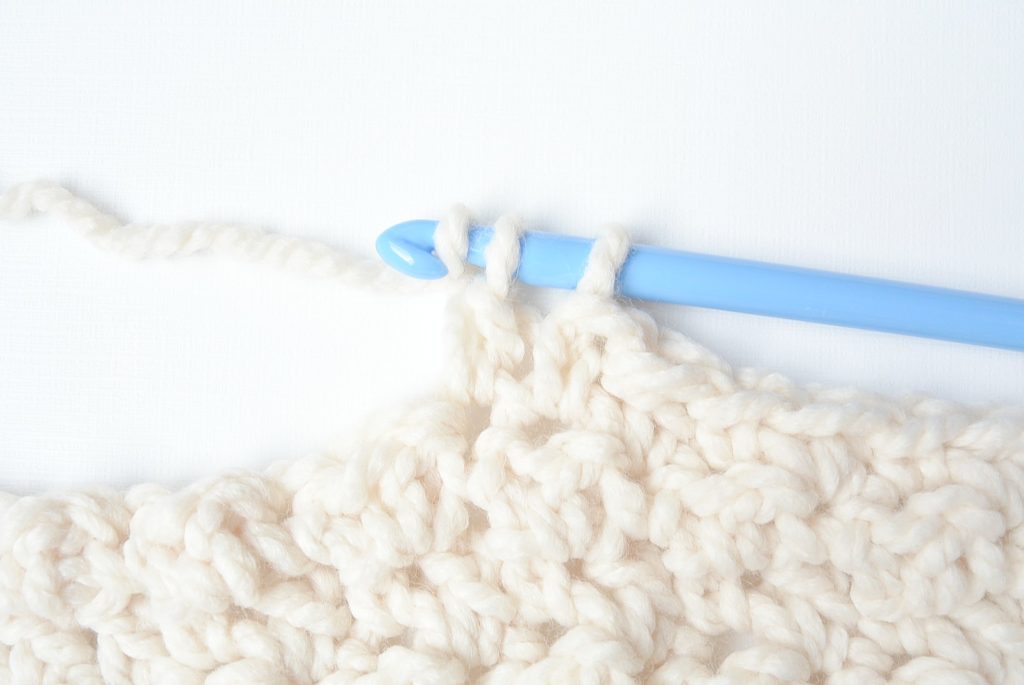 Yarn Notes
Lion Brand just came out with their new Wool-Ease Thick & Quick Bonus Bundles. Each skein holds the equivalent of two original skeins. This means less weaving in ends, which is a major bonus in my book!
You can find these bonus bundles on Lion Brand's site, on Michaels website, and in select Michaels Stores as well.
I think this would make a wonderful and thoughtful gift for just about anyone. It would be really cute to add some pom poms to the corner to make it more playful. You could even add some tassels if you'd like.
Here is a visual so you know what to look for: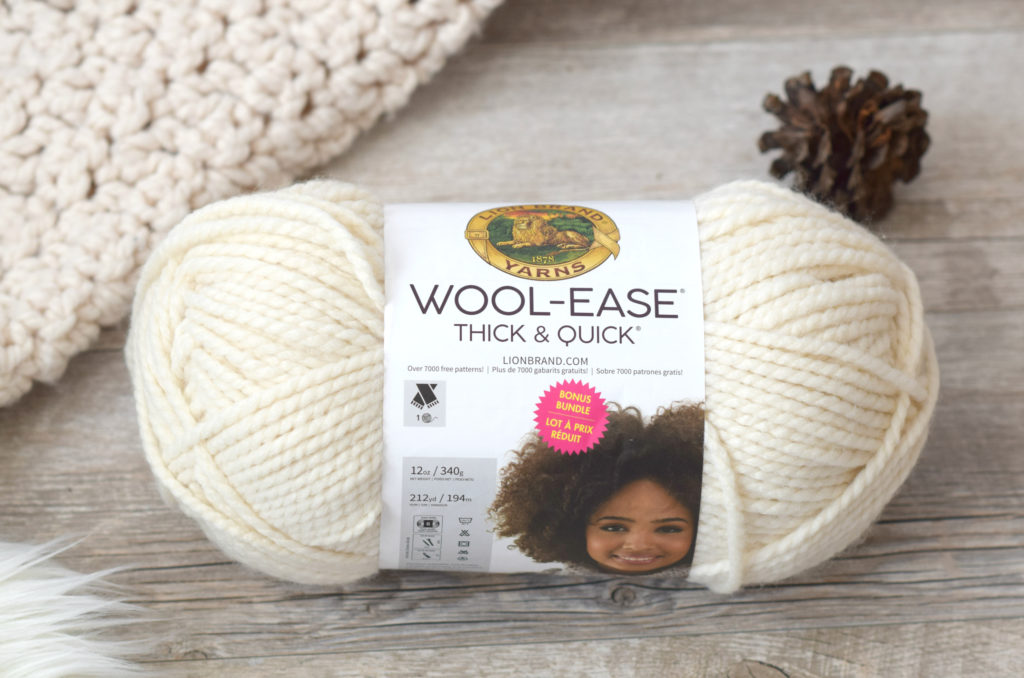 FAQs
Check out a few common questions I get from readers to help you learn more about crochet!
What is the best crochet stitch for a chunky blanket?
When it comes to crochet, there are lots of stitches that look terrific when used in a chunky blanket. I personally love this lemon peel stitch – isn't it gorgeous?
But there are several other very eye-catching crochet stitches, too. Here are a few along with project examples so you can see how each stitch looks as a blanket:
What is the best yarn to use for chunky blankets?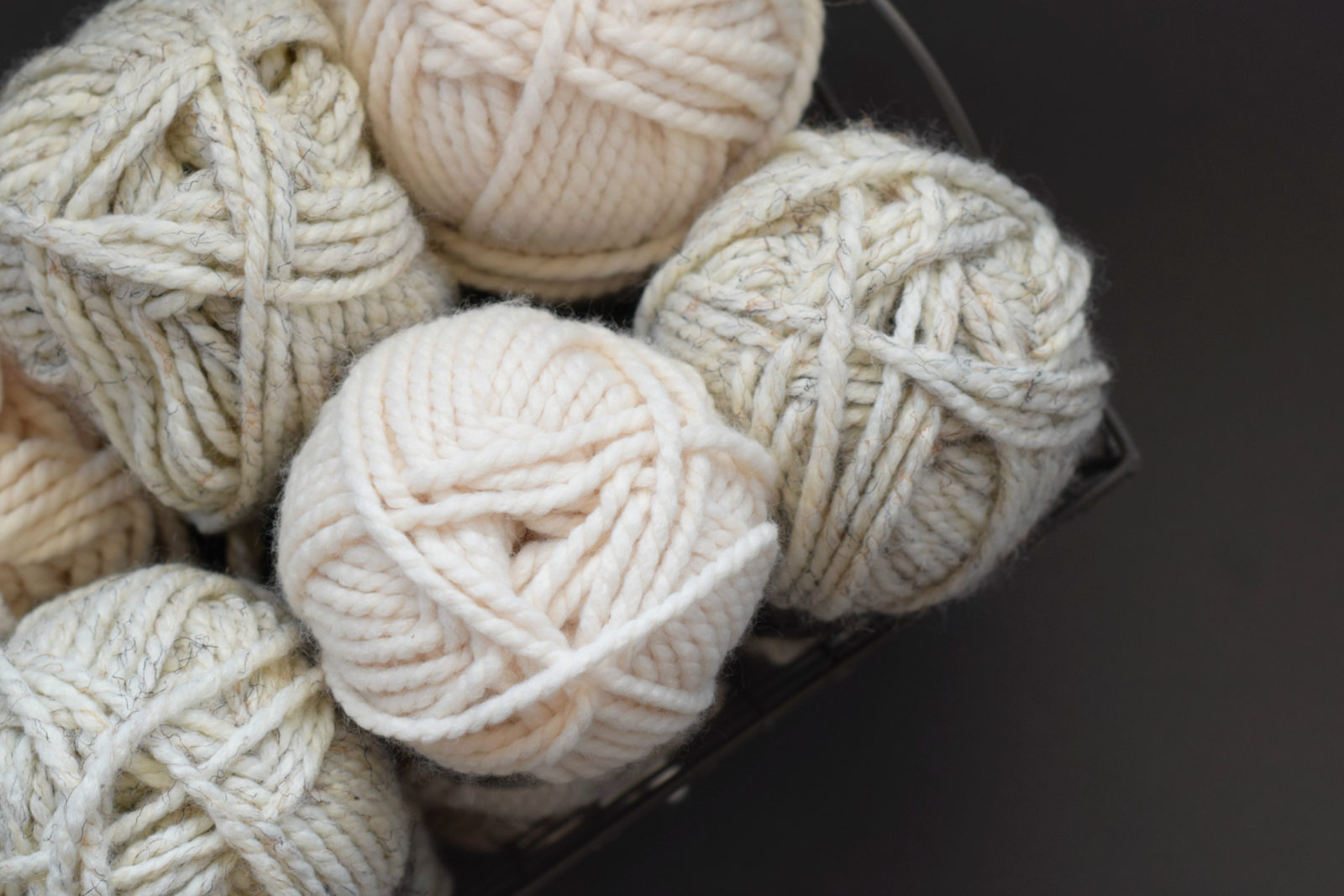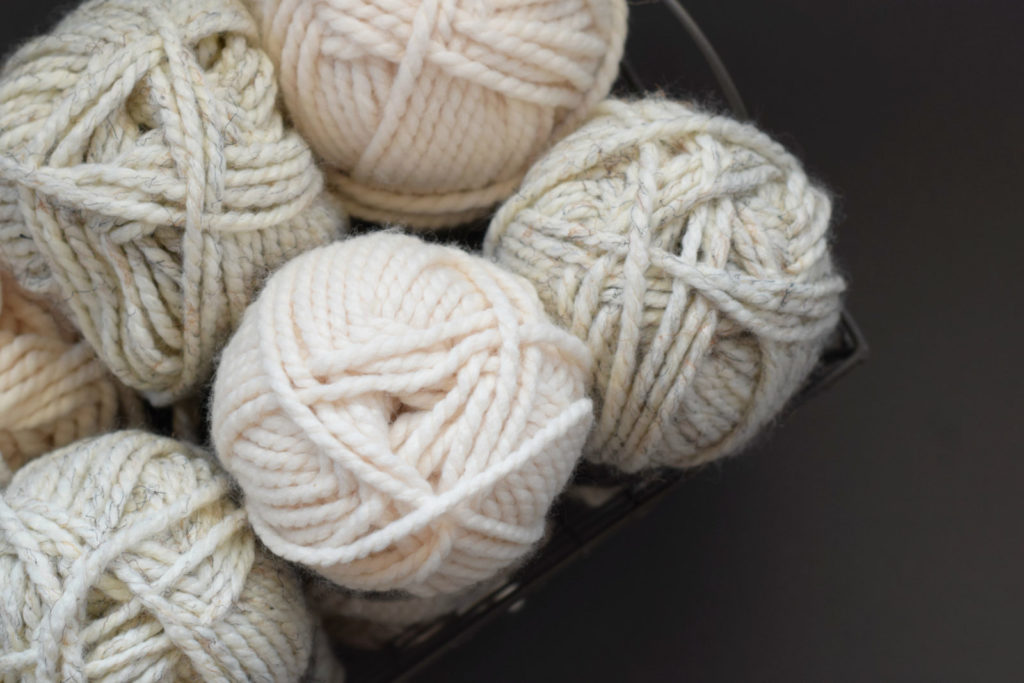 The best types of yarn to use are thick, soft, and bulky. You can find these in any type labeled "Bulky", "Super Bulky" or "Jumbo".
And when it comes to brands to use, I personally love the Lion brand because their yarn is very high quality and feels incredible.
Let me know if you think you might make one. Feel free to share your pictures with me on Facebook or Instagram and tag me @mamainastitch!
This blanket works up quickly and is squishy and warm so it was a project that was quite enjoyable for me. What types of blankets do you enjoy making? I'd love to hear any of your thoughts on this one or any of your other blanket projects in the comments below!
More Blankets to make:
If you like this blanket, you might also like one of these: