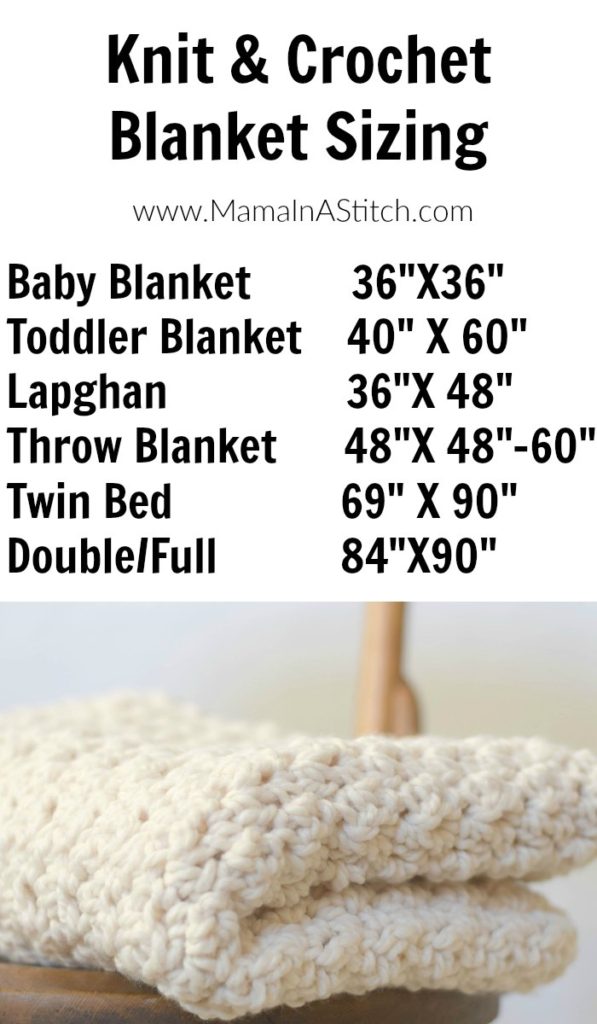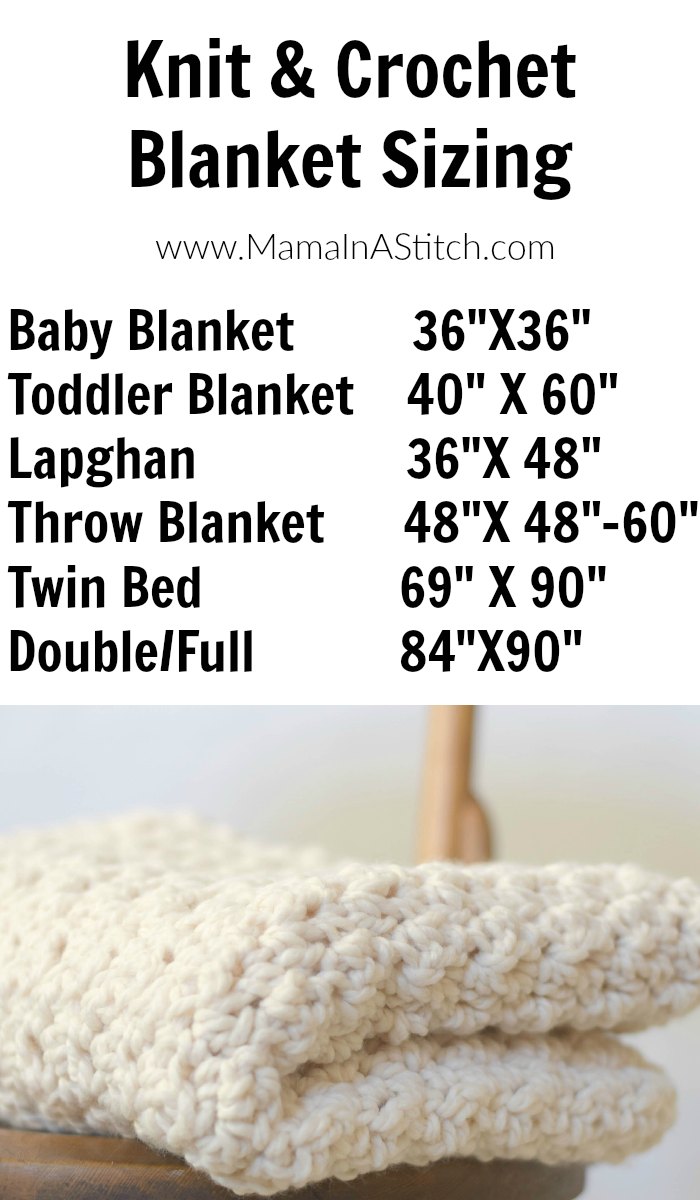 Every time that I make a blanket, I have to go searching for the size that it should be.   I've decided it might be nice to post my most often used blanket sizes here for easy reference.
I love blankets because you can almost take any stitch that you like and turn it into a beautiful blanket.  This is what I did with my "Chunky Icelandic Crochet Blanket" using a stitch that had a really nice texture. In most cases you can simply make a chain as long as one side of the blanket needs to be (take into account the multiples you might need for the stitch pattern), and knit or crochet until you reach the size that you need.
When looking for the right size for blankets online, you can get overwhelmed pretty quick. I noticed that a few different sizes were listed for the same type of blanket.  What this tells me is that maybe it's not so important to be exact on sizing in some cases.  However, I did find a site that I believe is really reliable and many of you may have heard of it before. It's Project Linus, and you can see their blanket sizing HERE (this is on the East Tennessee Chapter's website).  They help to organize and donate volunteer made blankets to children and teens in need. You can read about them and how to get involved HERE.   I used their sizing for the baby blanket in my chart, as they know what the hospitals prefer. If a hospital prefers it, it's probably a good size!
You'll also notice that I've included a lapghan size in the chart above.  I've enjoyed making the lapghans over the last year. This size is great for toddlers as well as a great size for people in wheelchairs
I hope this chart will be helpful as you create your own blankets!  What size blankets do you like to make?