How To Crochet A Sunglasses Case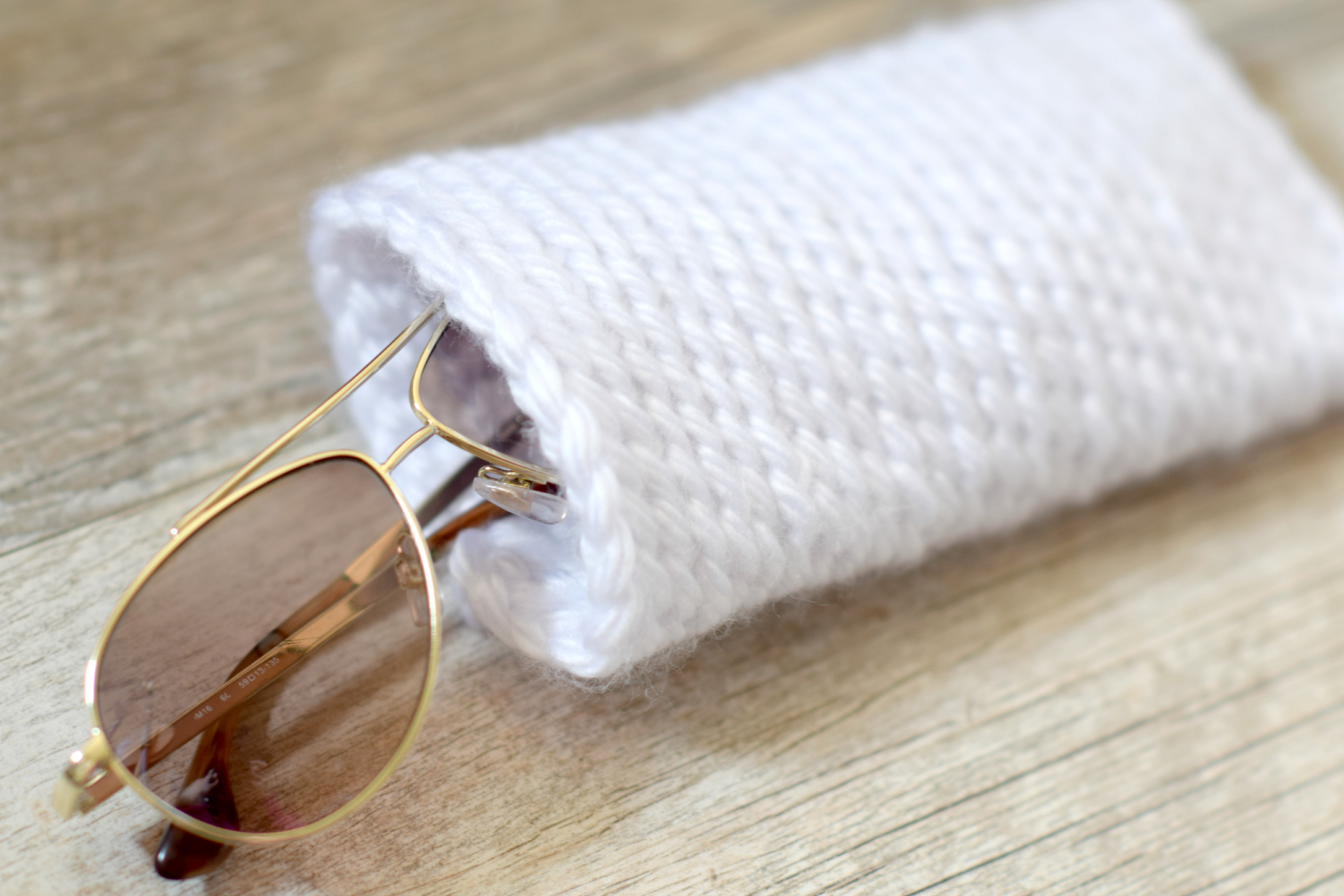 It's that time of year. We are outside as much as possible and my sunglasses are nearly a permanent fixture on my face. Sunglasses are a great way to avoid having to put make-up on when I drop my baby off at kindergarten too. Haha! I'm infamous for losing my sunglasses and not caring for them properly, so a nice sunglasses case is in order. This pattern is easy peasy and I like it because it uses super bulky yarn which makes the case a bit thicker and more protective. This method of using slip stitches also gives the case an almost a knit-like look which I love! If you know the basics of crochet, you will easily be able to make this case in no time. It's a great little stash buster too!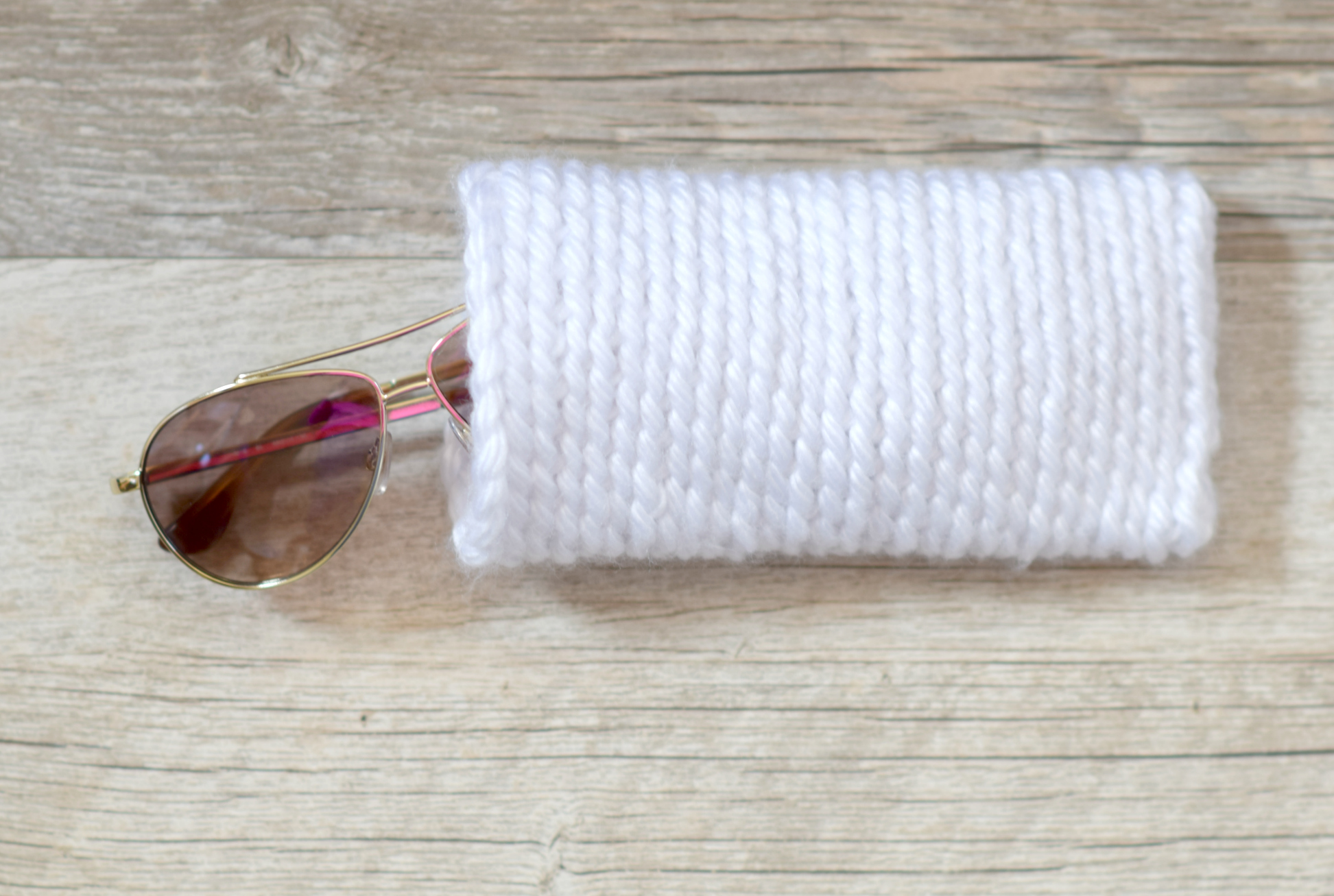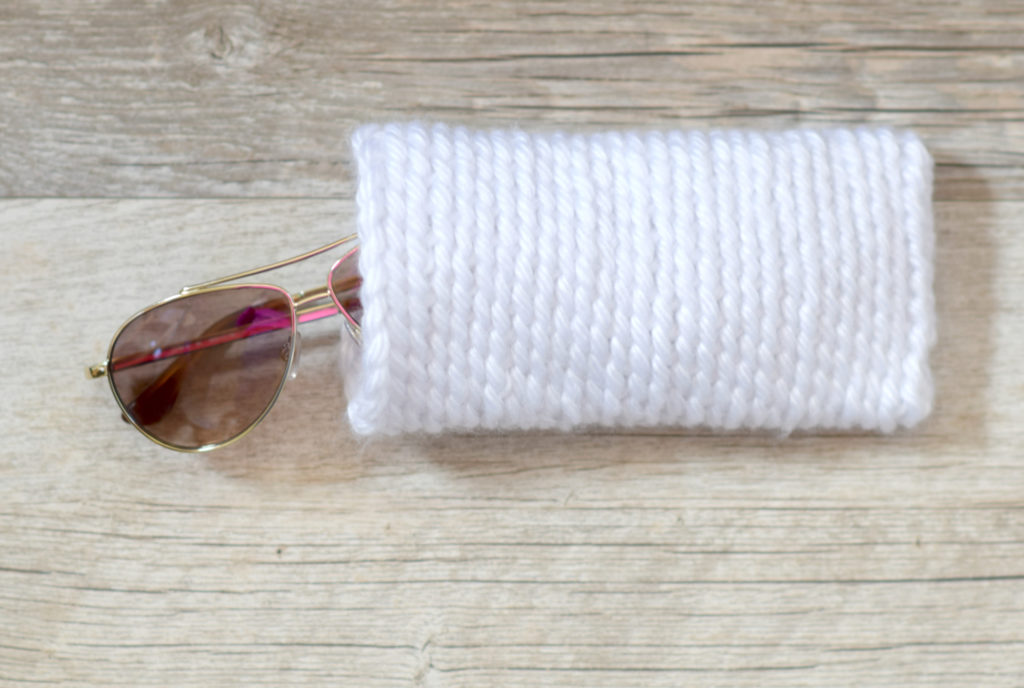 Below, I'm going to give you some basic directions on how to make a case, but it's easy to substitute any yarn and hook to make it the way you want. Essentially, you will make a chain the length to wrap around your sunglasses and then join. Next, you will work in rounds until you've made the case about an inch longer than the length of your sunglasses. You definitely want to make sure that you test out whether your glasses fit about half way through and adjust accordingly!
For this project, I used Lion Brand Hometown USA which is a soft, super bulky acrylic. It washes up nicely and I can always find it for super cheap at Wal-Mart! You can also find it on the Lion Brand website (here) in a ton of different colors.
How To Crochet A Basic Sunglasses Case
Step 1:
Make a chain long enough to wrap around the width of your sunglasses (loosely)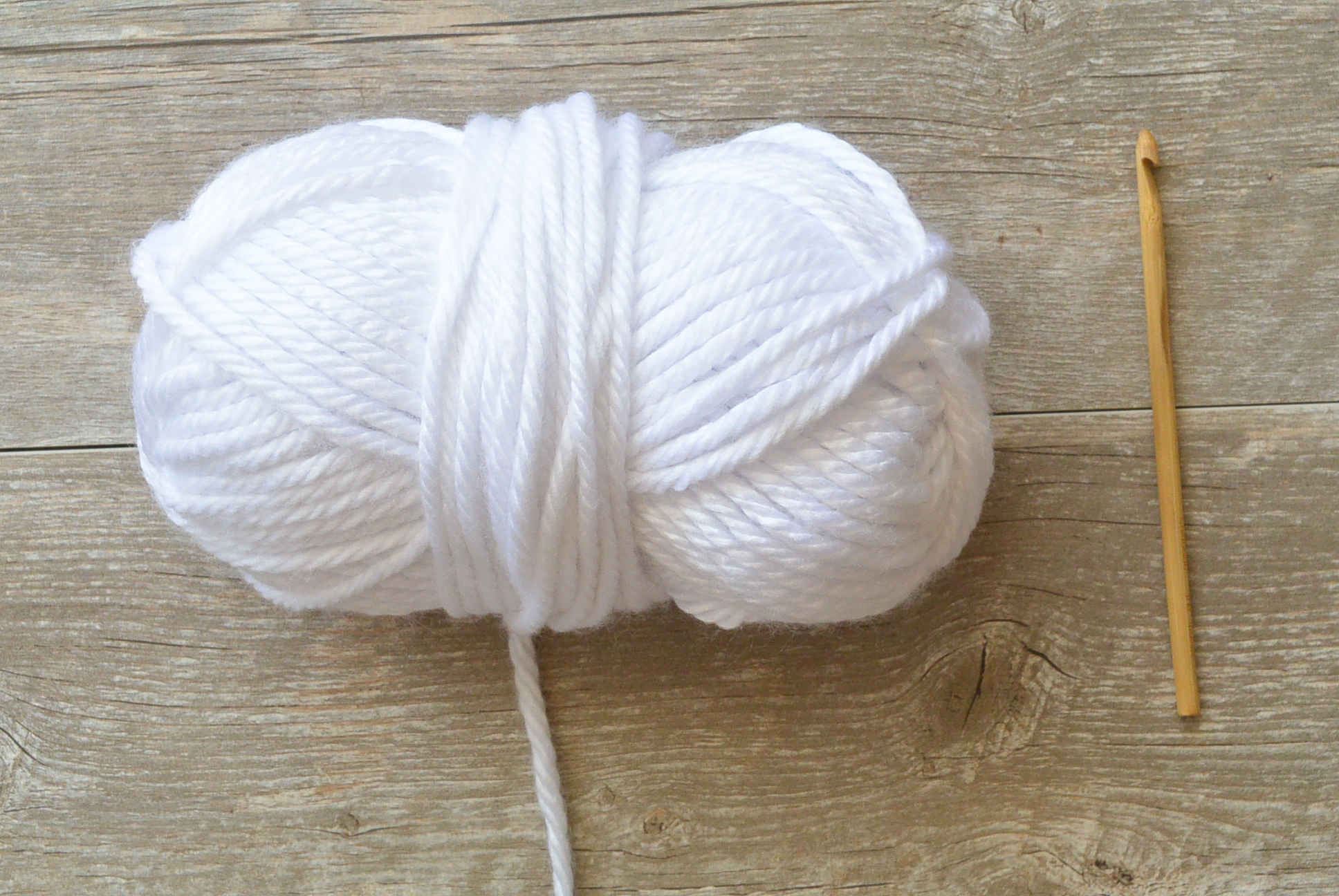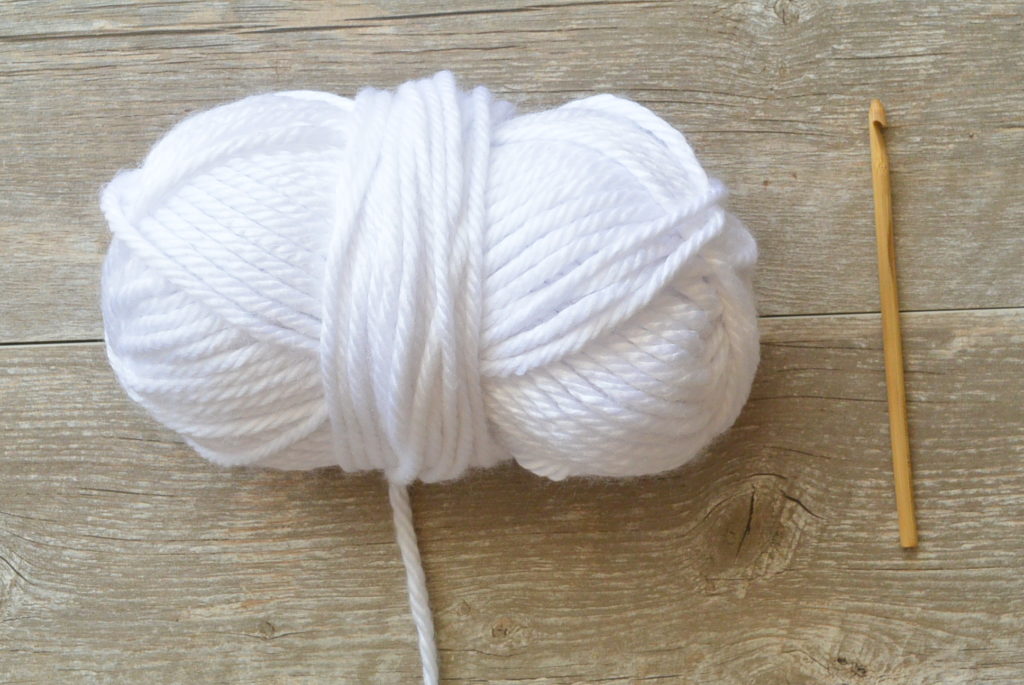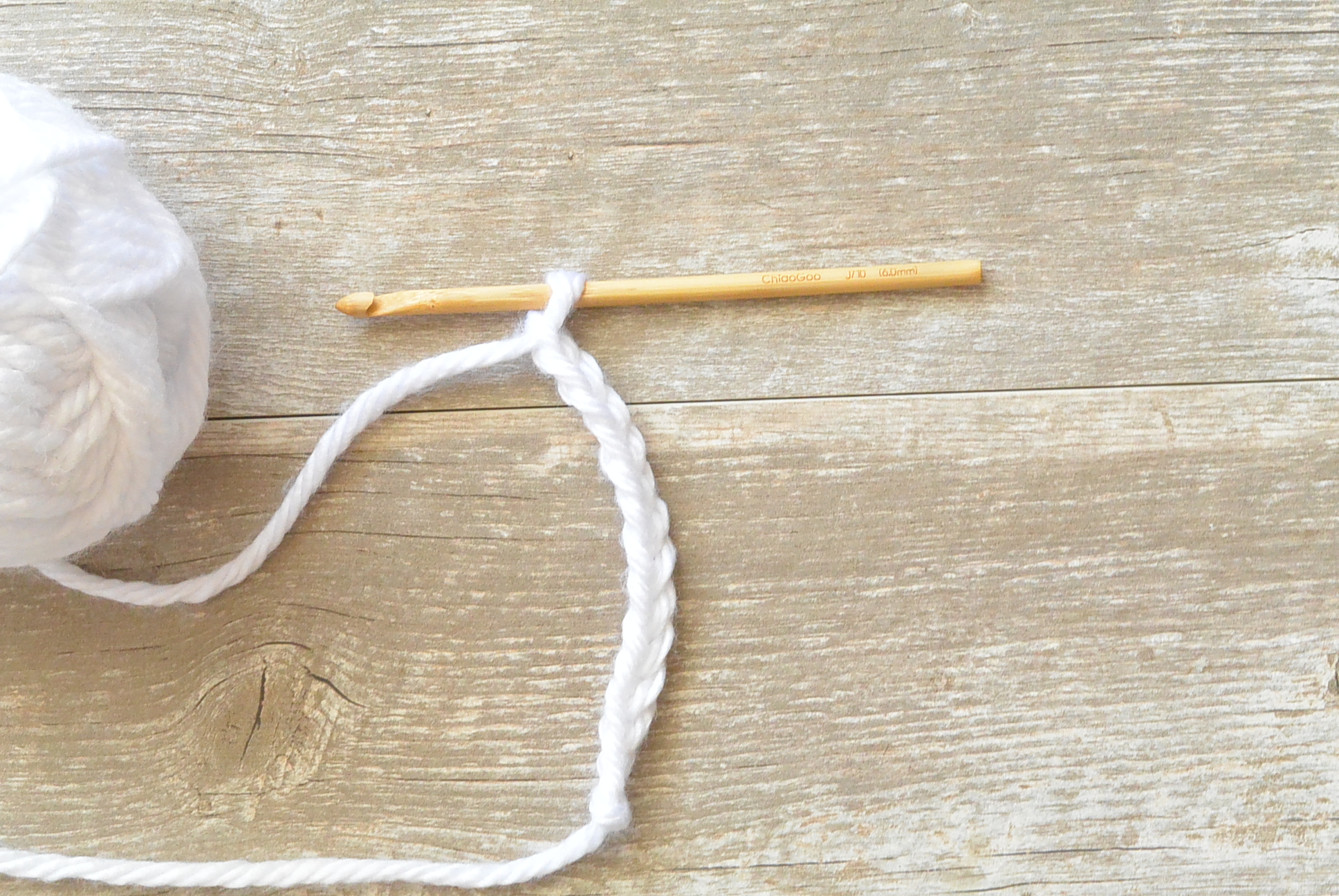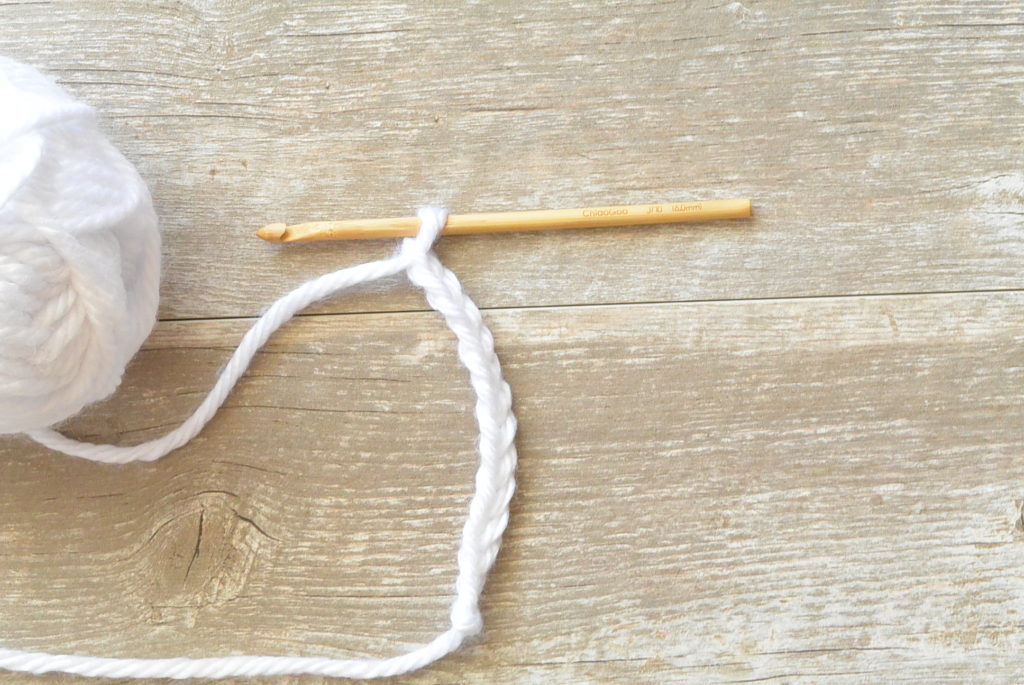 Step 2:
Join the chain together to work in rounds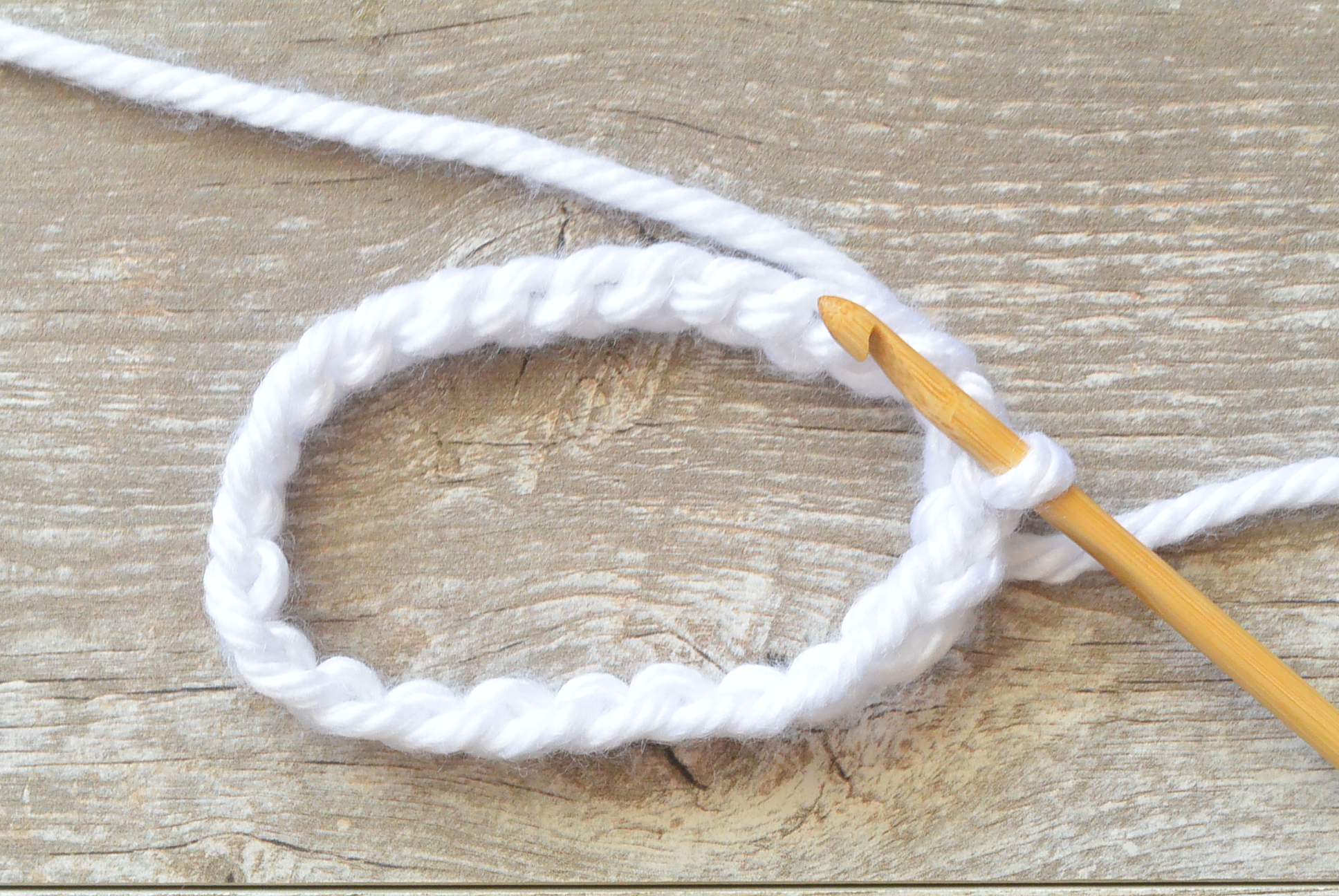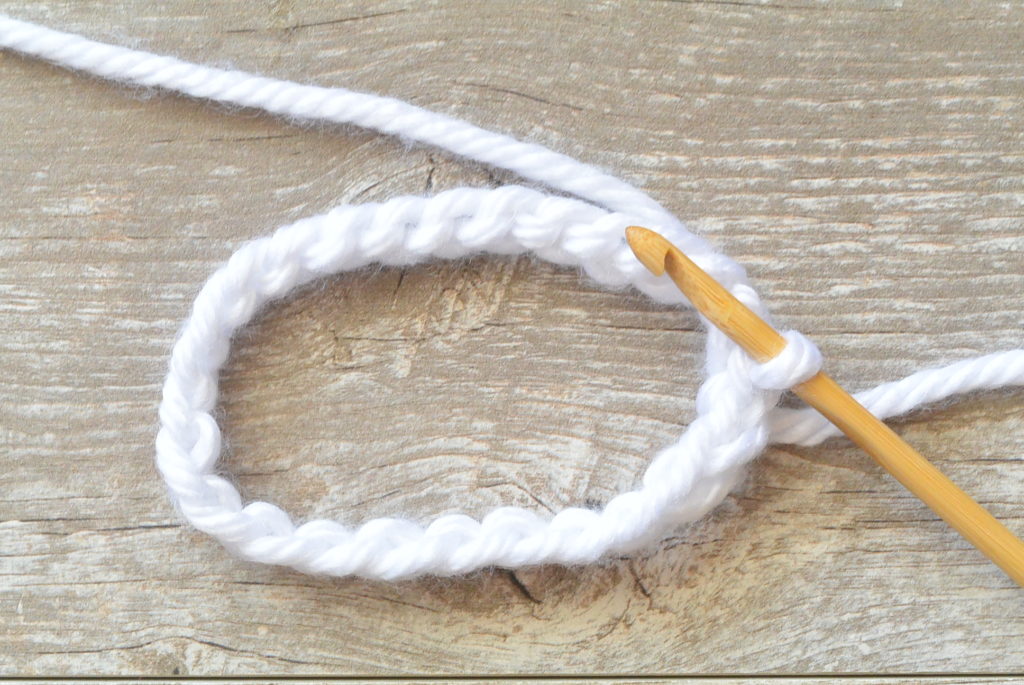 Step 3:
Crochet around using your preferred stitch, working in continuous rounds (here I've used slip stitches through the back loops)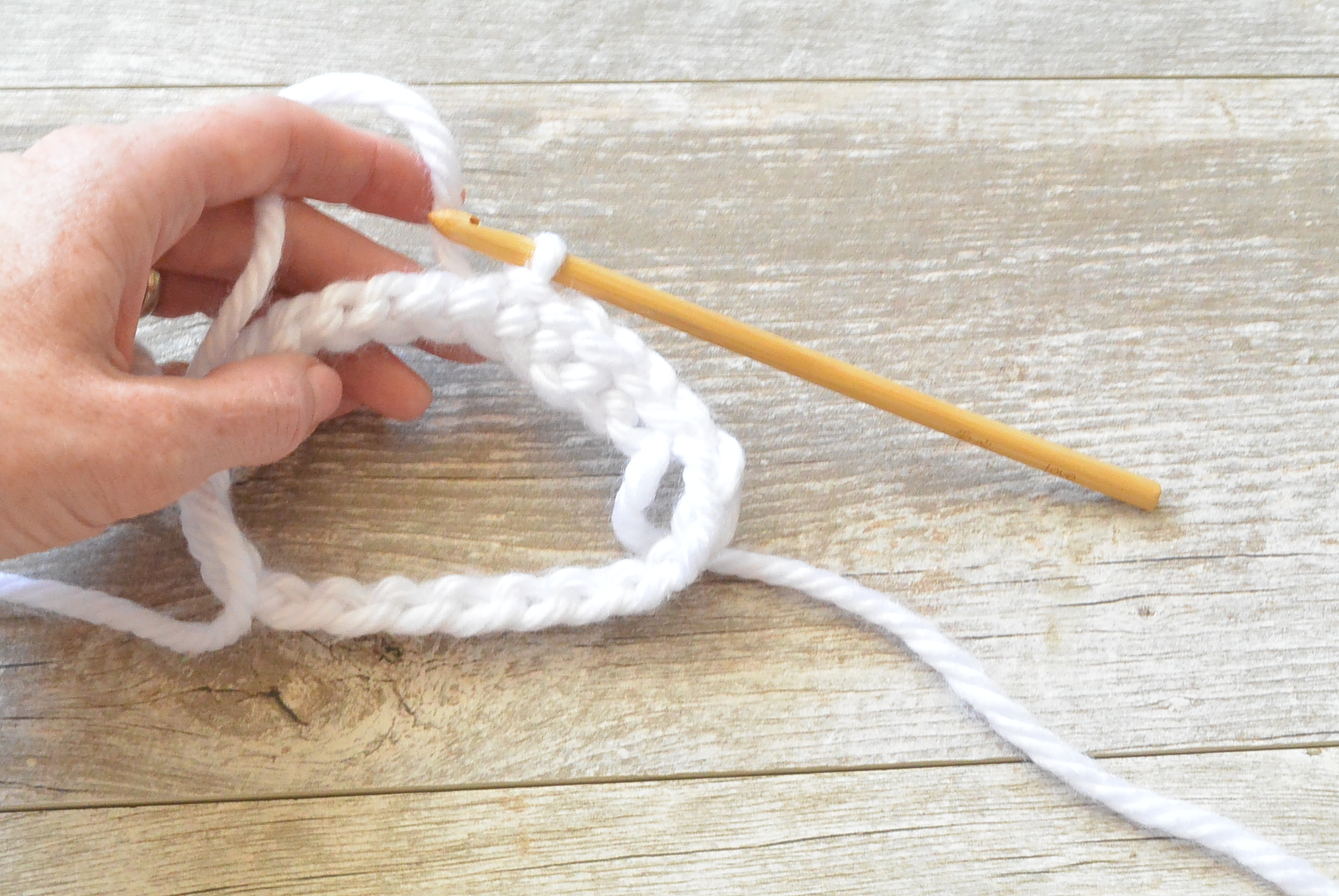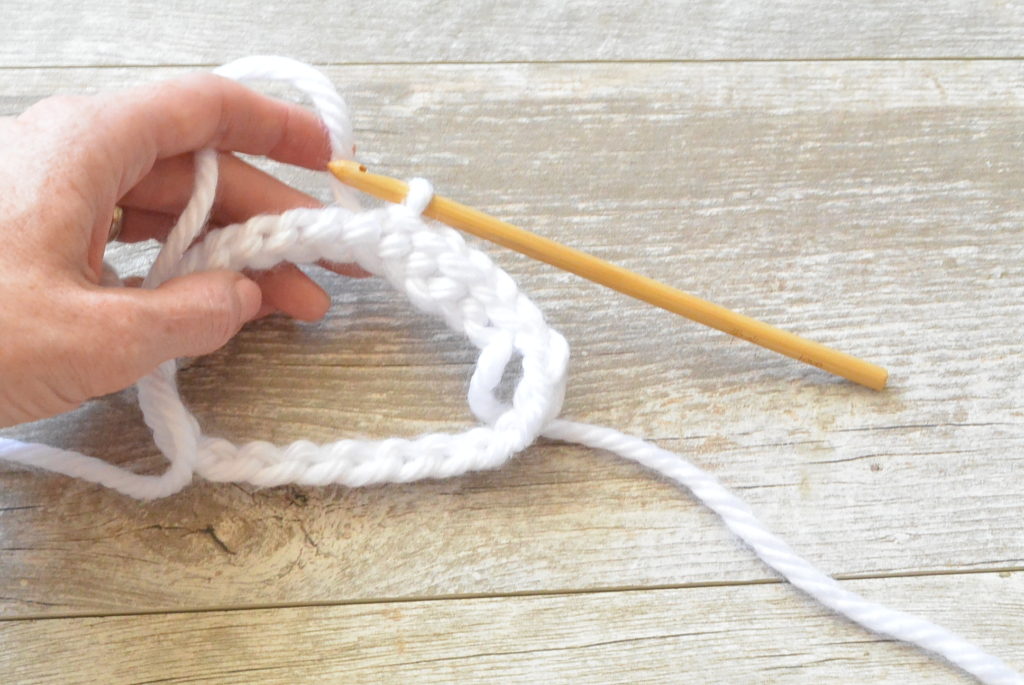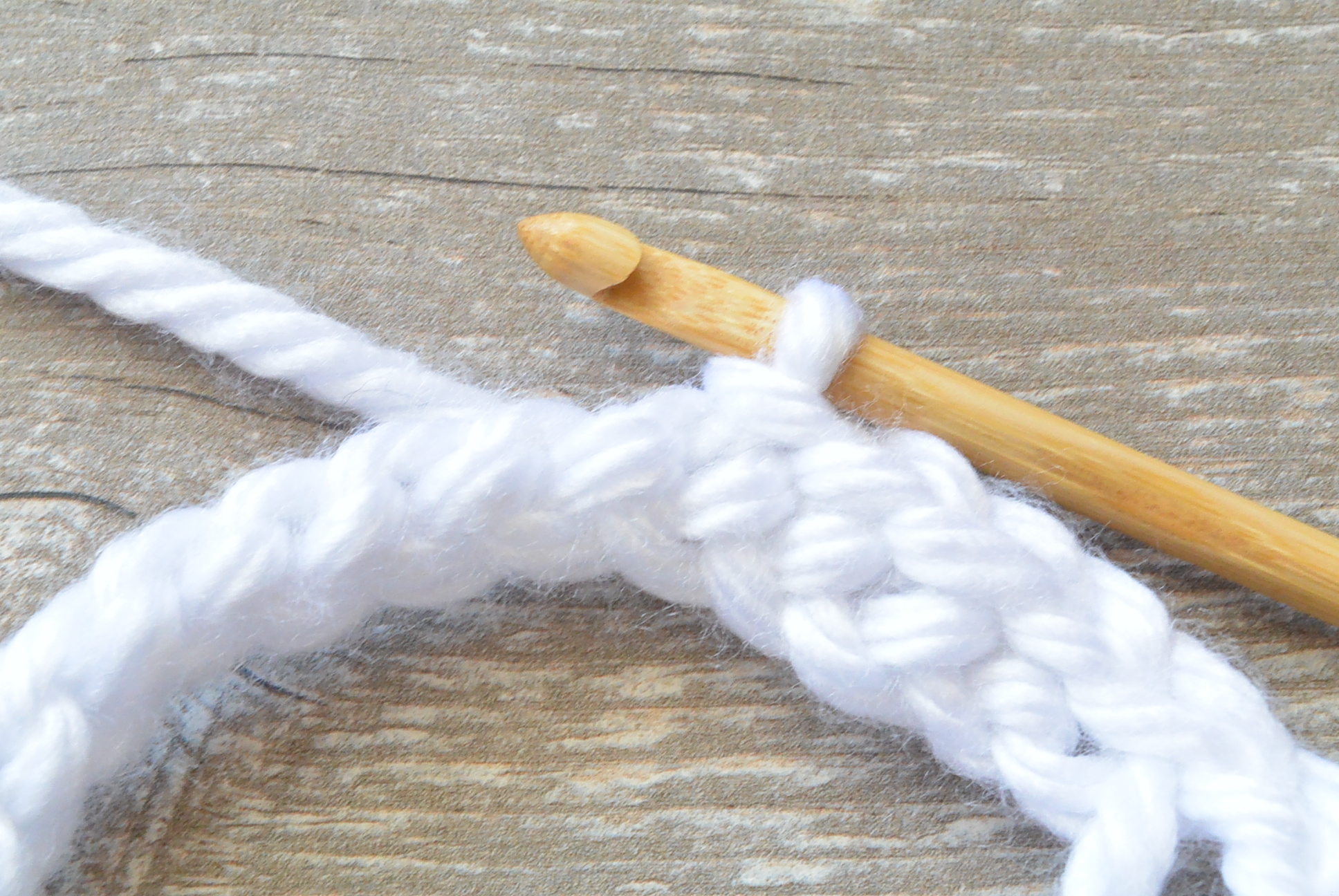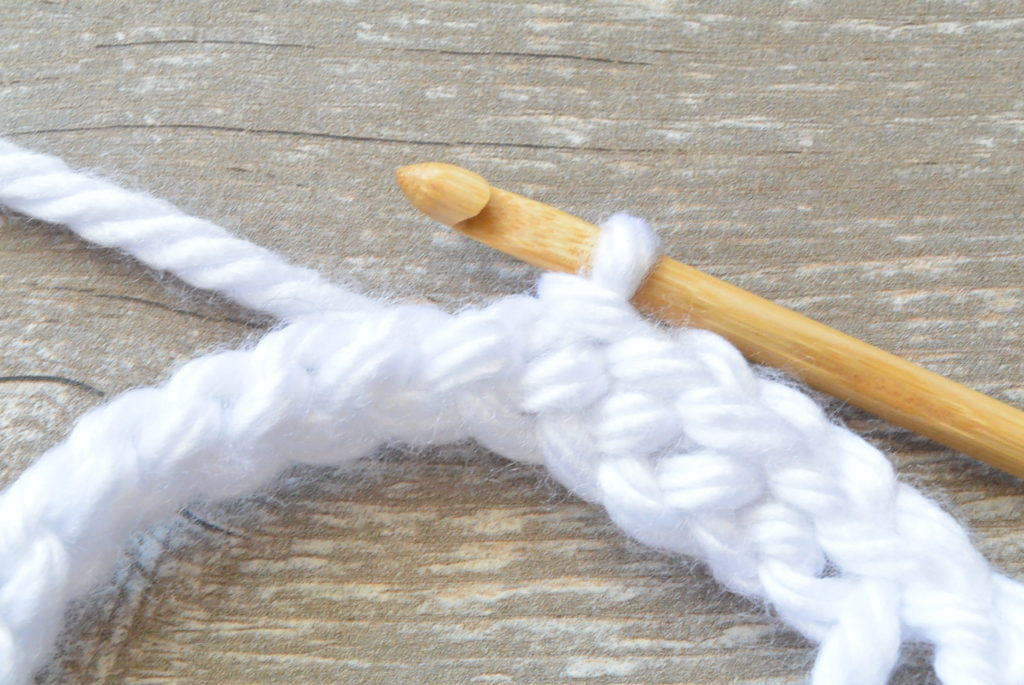 Step 4:
Crochet until the case is about an inch longer than the length of your sunglasses
Tie off and enjoy! Now I'll get into the very pattern I made for my sunglasses case. I'm calling it the "Blanca Sunglasses Case"
Blanca Sunglasses Case Crochet Pattern
A simple crochet project that creates a beautiful, thick and protective sunglasses case. Enjoy!
You will need:
Size L, 8.0 mm crochet hook
1 skein Lion Brand Hometown USA Super Bulky yarn in New York White (142 g, 81 yards) Pattern uses approximately 50 grams
Scissors
Tapestry Needle to weave in ends
Skill Level:
Easy +
Abbreviations/Skills needed:
ch – chain
sl st – slip stitch
sl st tblo – insert your hook from front to back under the back loop, yarn over and pull through both loops on hook
Size:
Approximately 3.75" x 7"
Notes:
Crochet loosely as the slip stitch can become quite tight as you crochet making it more difficult to work the pattern. This pattern is worked in a spiral or continuous rounds – do not join at the end of each round. It's easy to make your case wider by beginning with a longer beginning chain and adjusting the pattern accordingly. Check if your sunglasses fit nicely in the case when you are about half way through to ensure you've made the right size! Adjust accordingly.
Pattern
Ch 24 sl st to join in order to work in the round
Round 1 Sl st tblo in each stitch around (23)
Repeat round 1, working continuous rounds, until entire piece measures approximately 7 inches long.
Tie off and weave in ends
Seam:
With a tapestry needle and a length of yarn, whip stitch the end closed. Weave in ends.
Optional button closure and hiding the beginning join (not pictured) – Sew end closed as instructed, leaving the point where you joined your chain in the first round at the center of the sunglasses case. With your yarn and tapestry needle, tie a small loop where you slip stitched to join and weave in ends (this will also hide the join). Next sew a button on the opposite side of sunglasses case. You can then slip the loop over the button to close the case. Another option to hide the join would be to add a cute, trendy tag over the join.
Enjoy!


Happy crocheting and sunglasses wearing. 😉
XO
Jessica
If you like crocheting, you might also like:
Barcelona Kimono Crochet Pattern