Quick & Easy Knit Blankets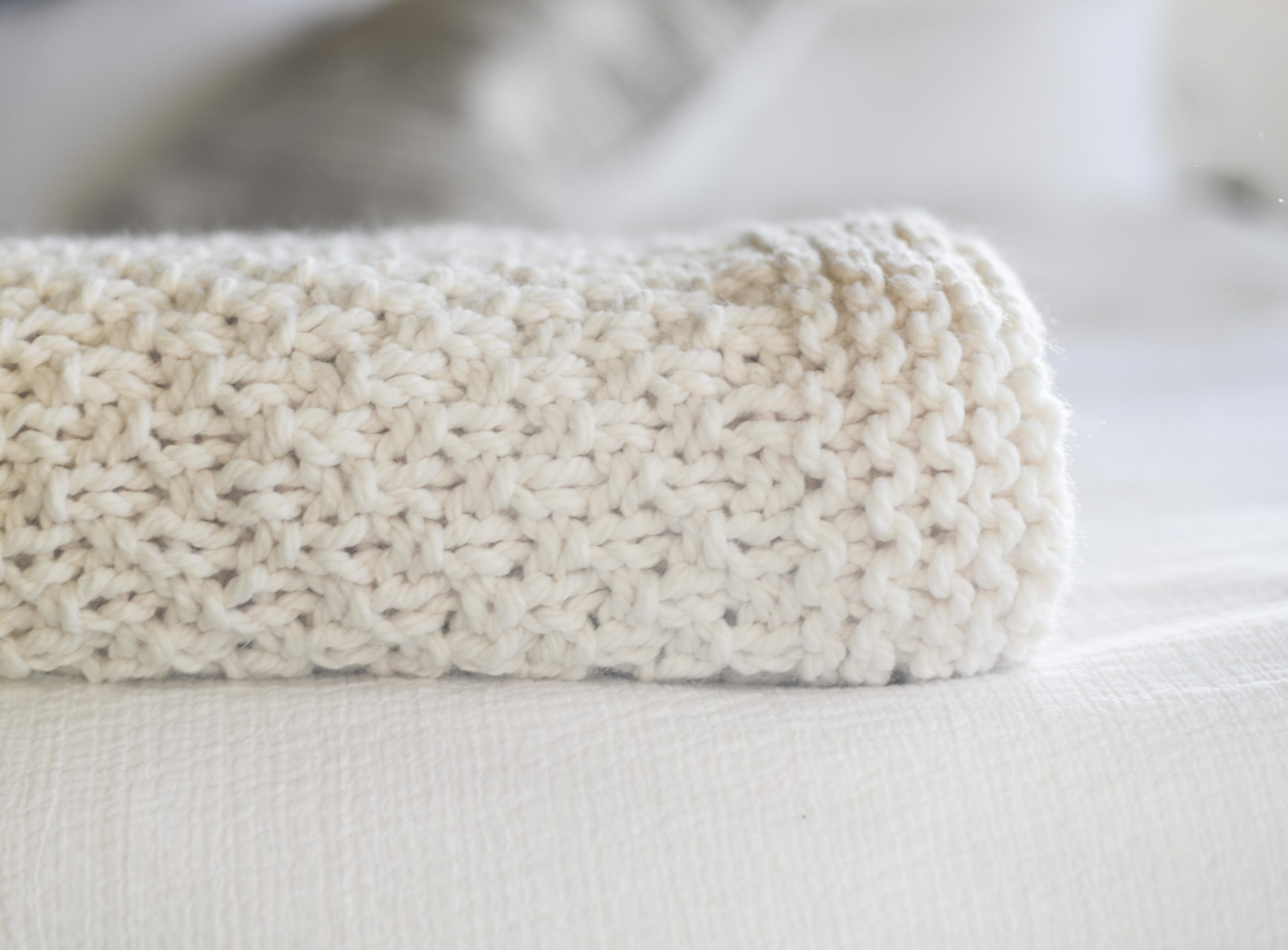 Today I thought I'd share some quick and easy knit blanket patterns. All of these patterns are free on the blog, and you can see them by clicking through the link to each one. Most of these throws are made with super bulky, chunky yarns so that they are fast to make. I love using a variety of stitches, but nothing to complicated. Pretty, but not difficult is key!
Whether you're thinking of knitting a blanket as a Christmas gift (there's still time for a few of of these) or starting a blanket for the new year, these are some fun options.
All of these blankets are considered easy, but some are easier than others!
For beginners, look for patterns with garter stitch, and it ONLY uses the basic knit stitch. No purling needed!
The Native Stripes Blanket Knitting Pattern that you'll see below is the PERFECT beginner blanket. Just knit stitches for this one.
A step up, but perfect beginner blanket is also the Timberland Tweed Easy Knit Blanket Pattern you'll see on the list. It's the one you want to make once you can do both the knit, and the purl stitch. Here's a video on my YouTube channel that will show you how to purl (HERE).
If you've never knit, no problem! Check out the tutorial below, and then get started. 🙂
How To Knit
Knitting is such a wonderful hobby, and even as a beginner, you can make such cool things – even blankets! This step-by-step video will show you how to knit. Learn, then come back here to check out the easy blanket patterns.
Enjoy!
Easy Knit Blanket Patterns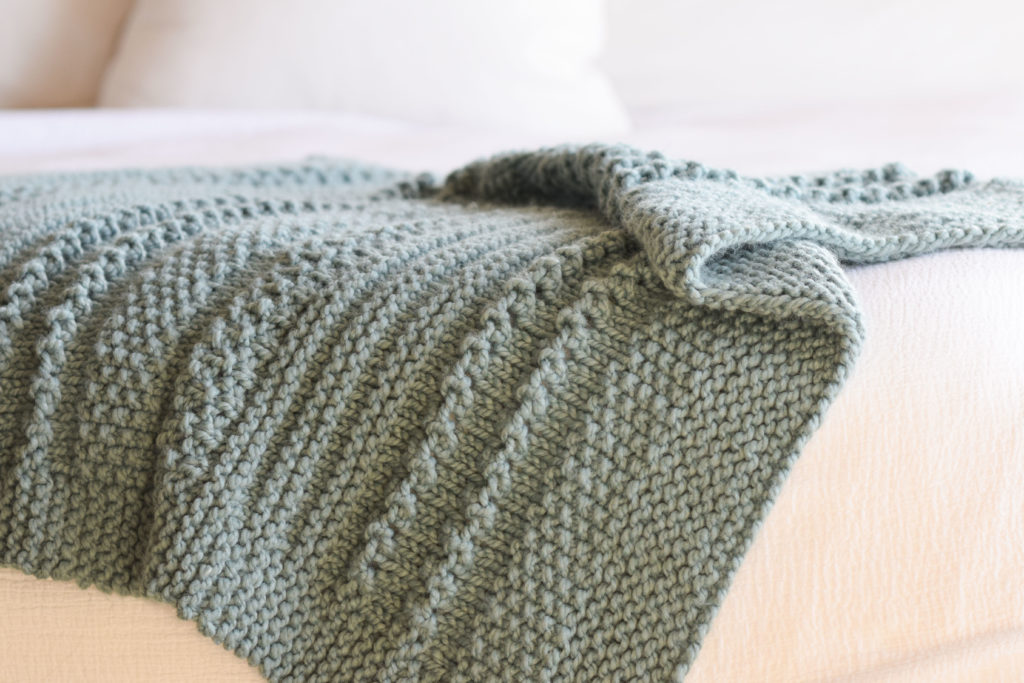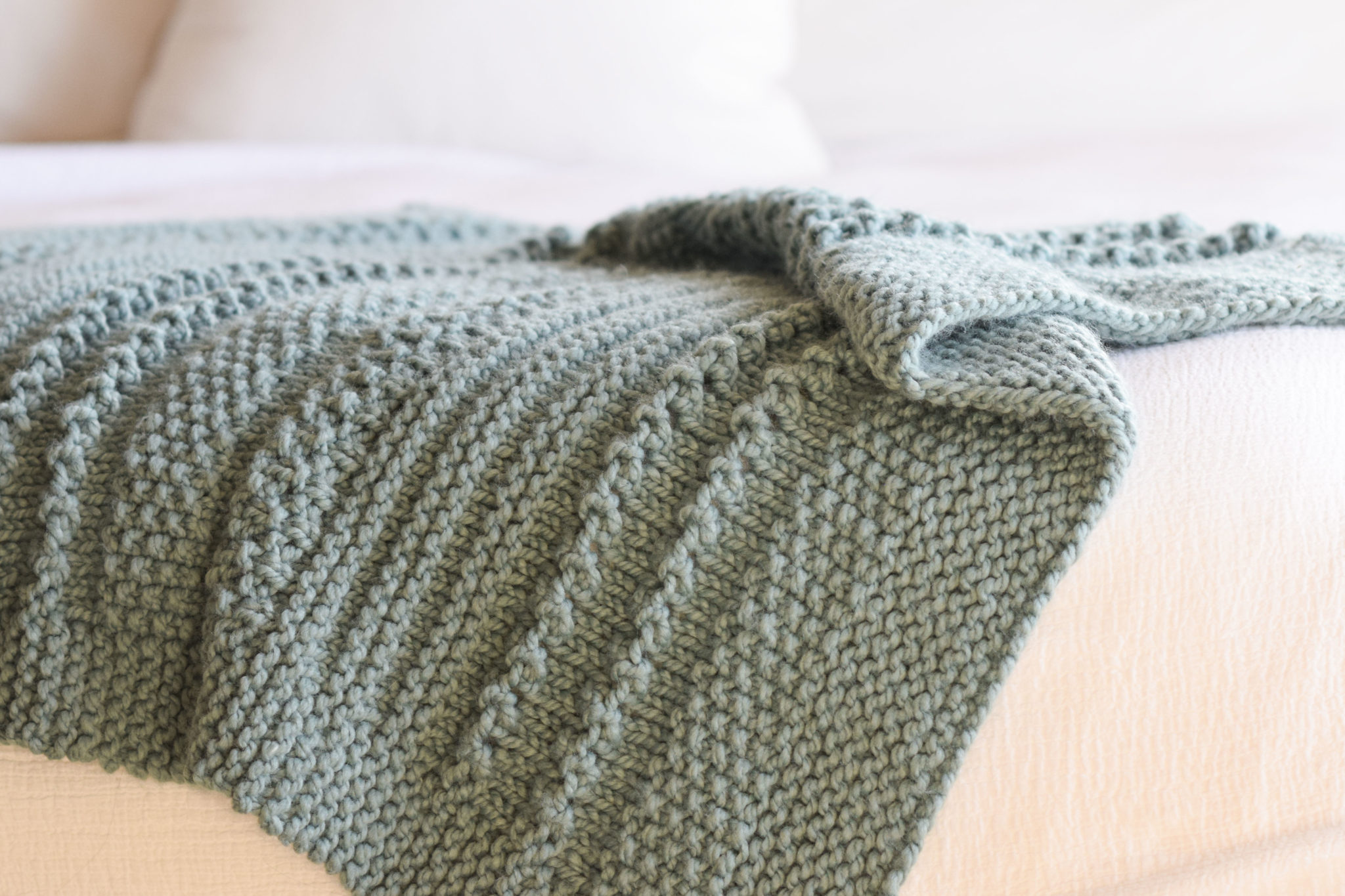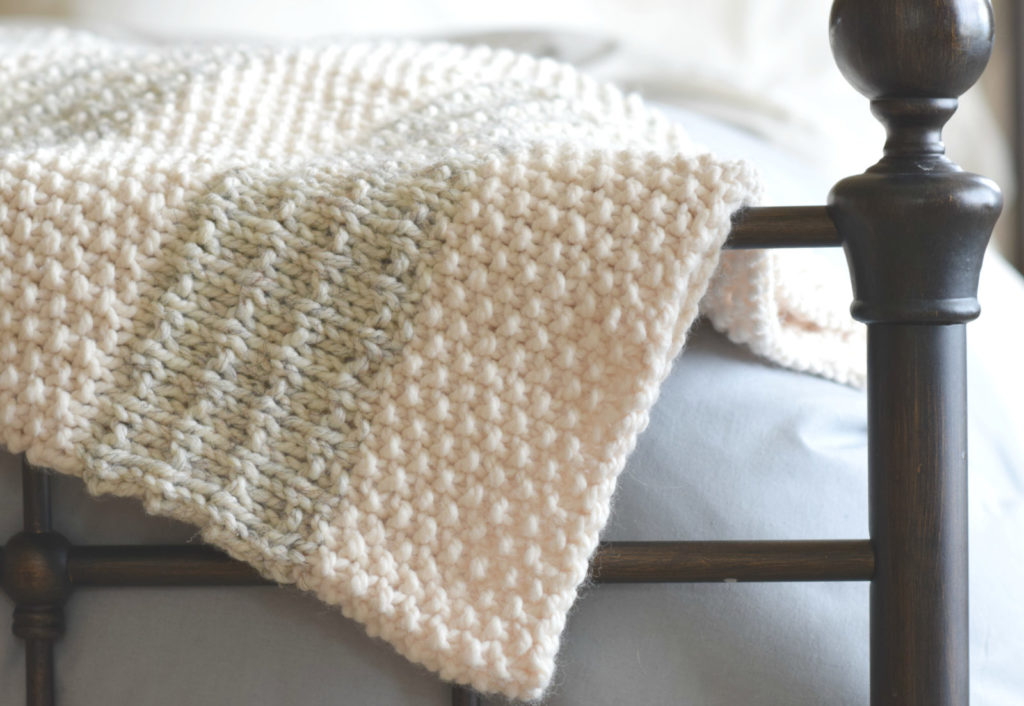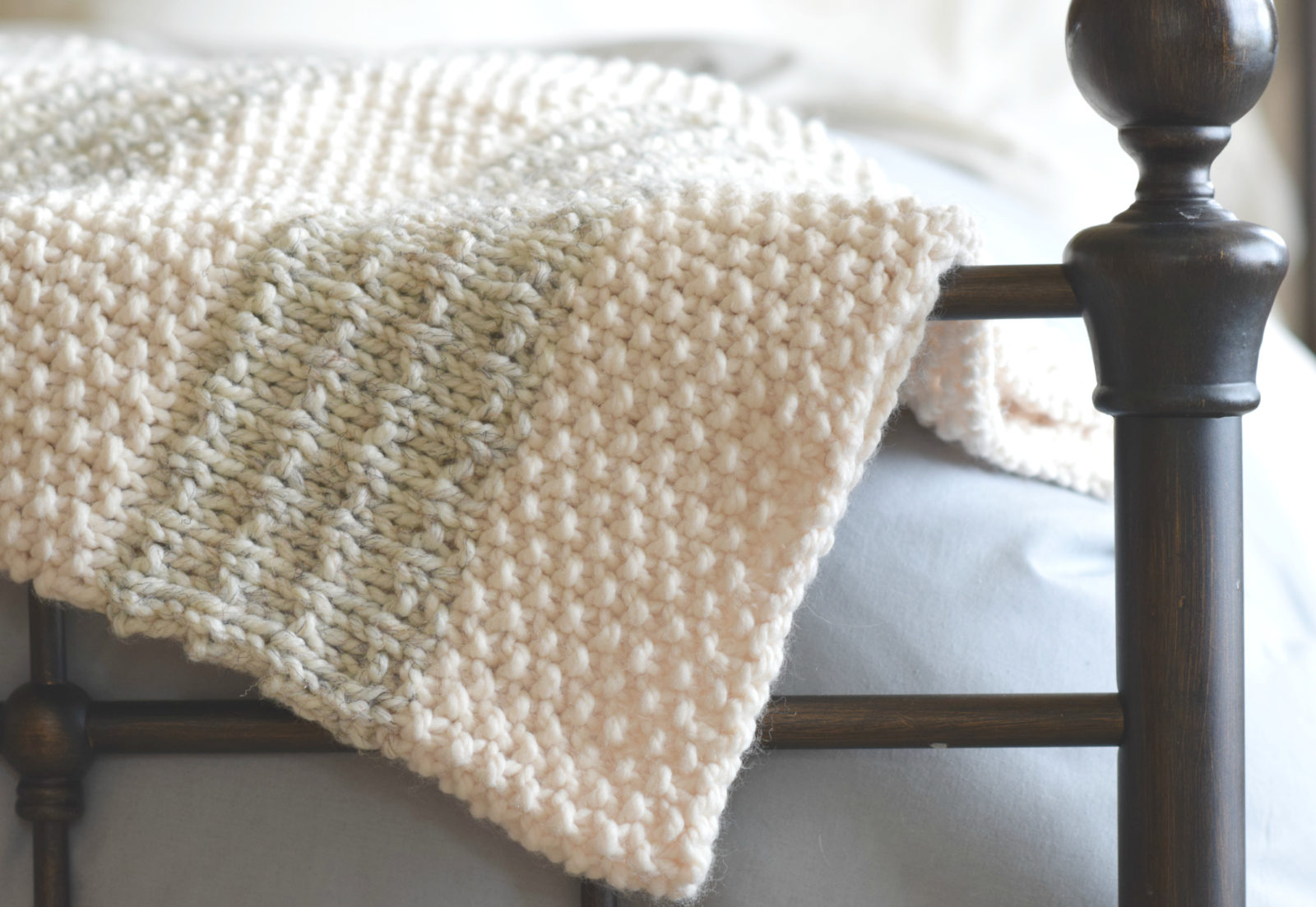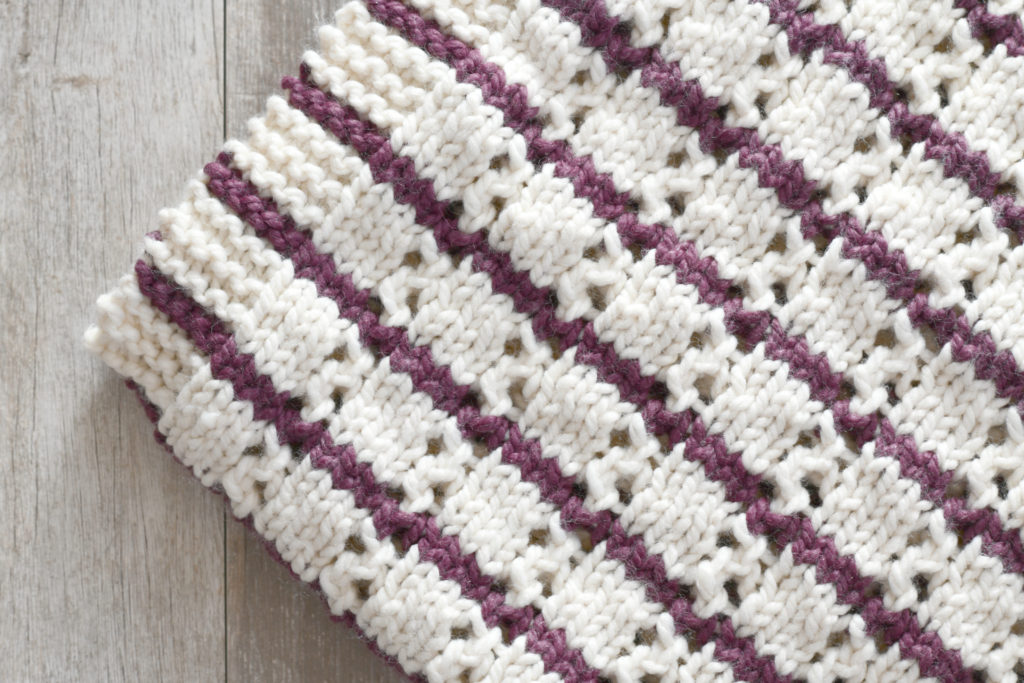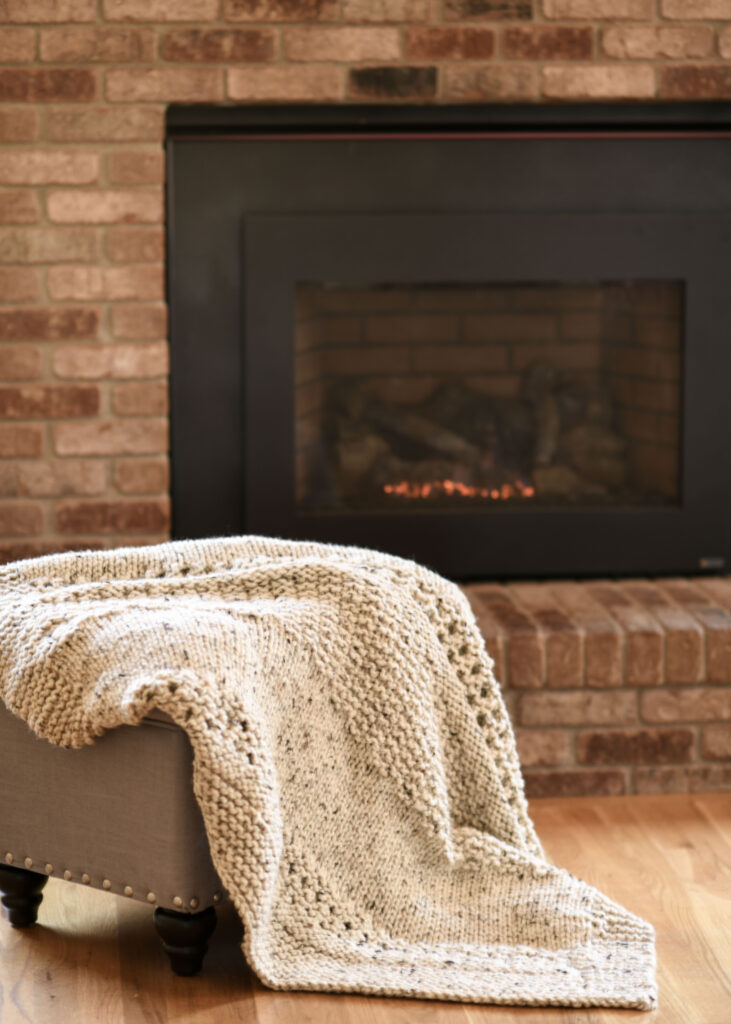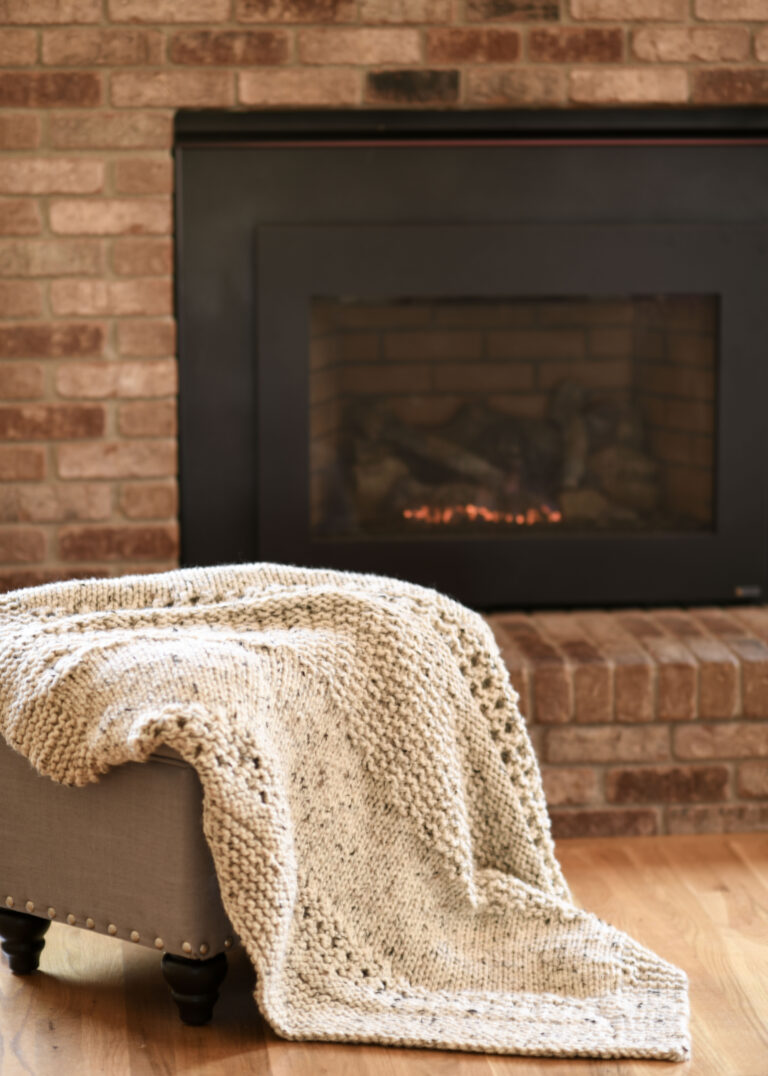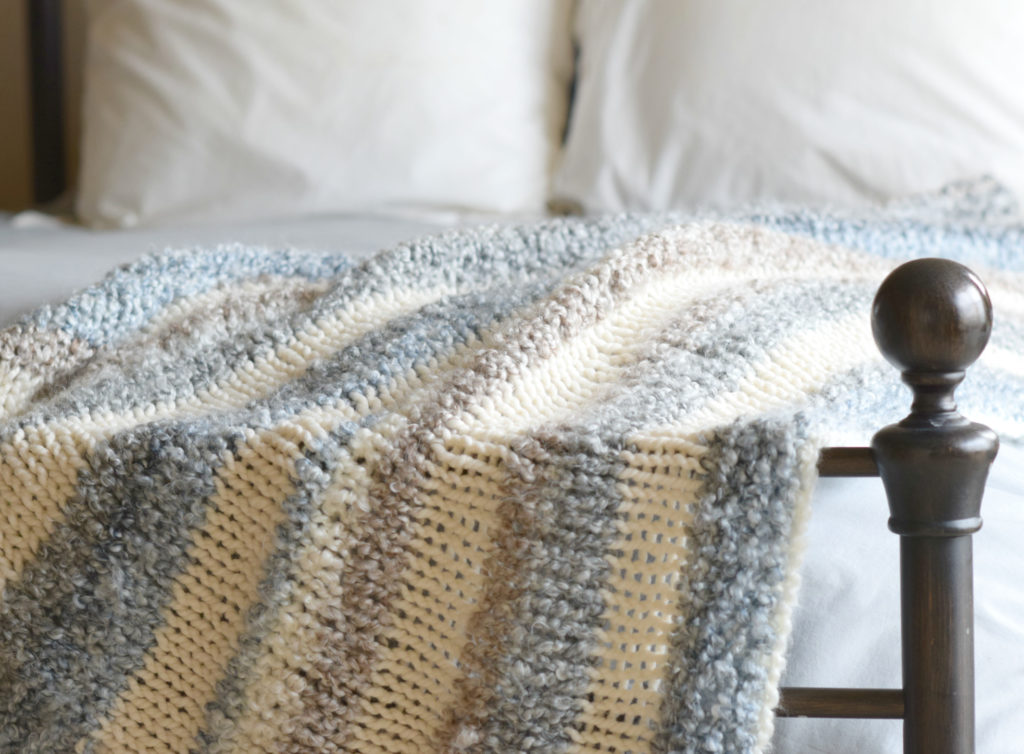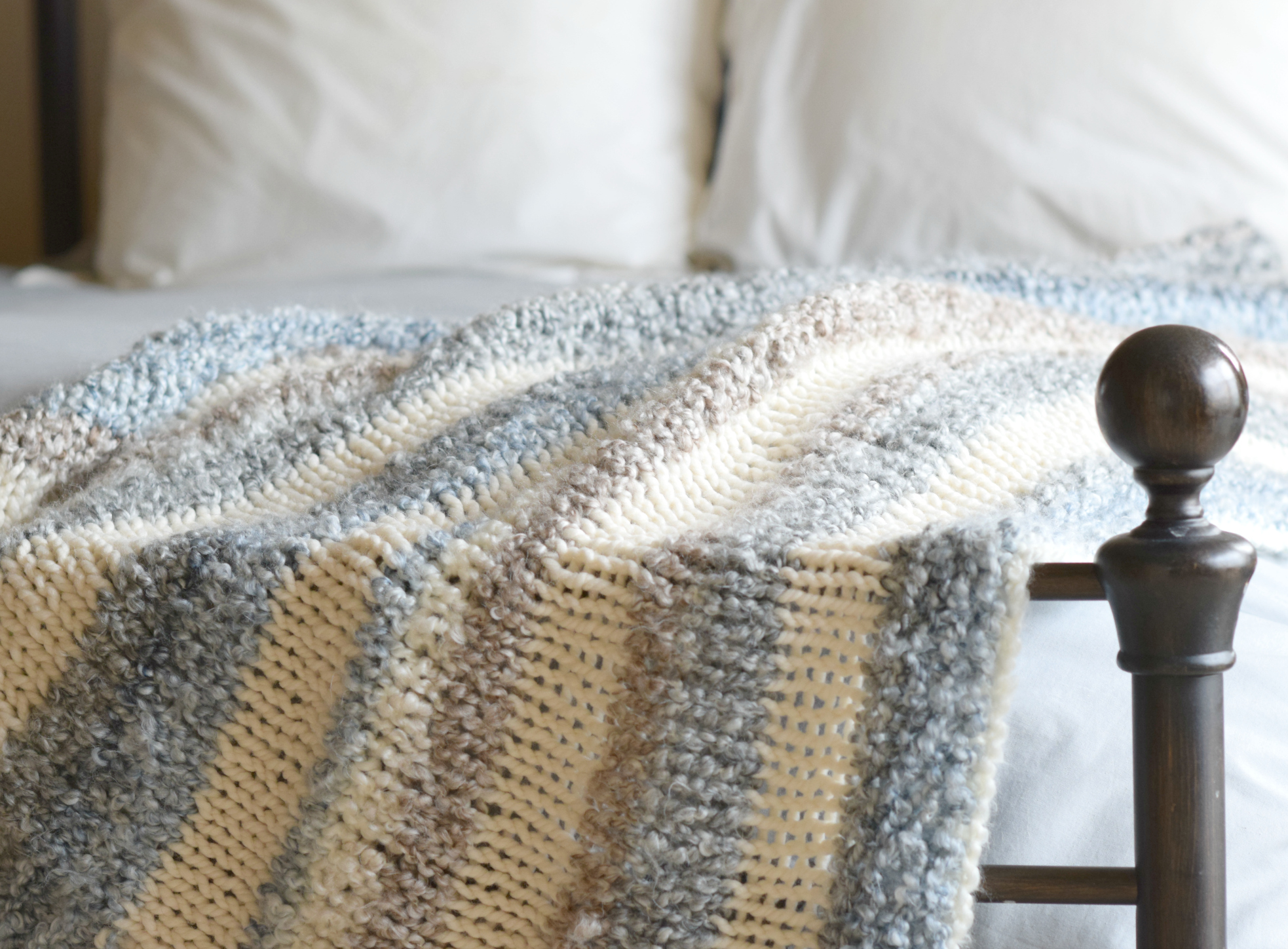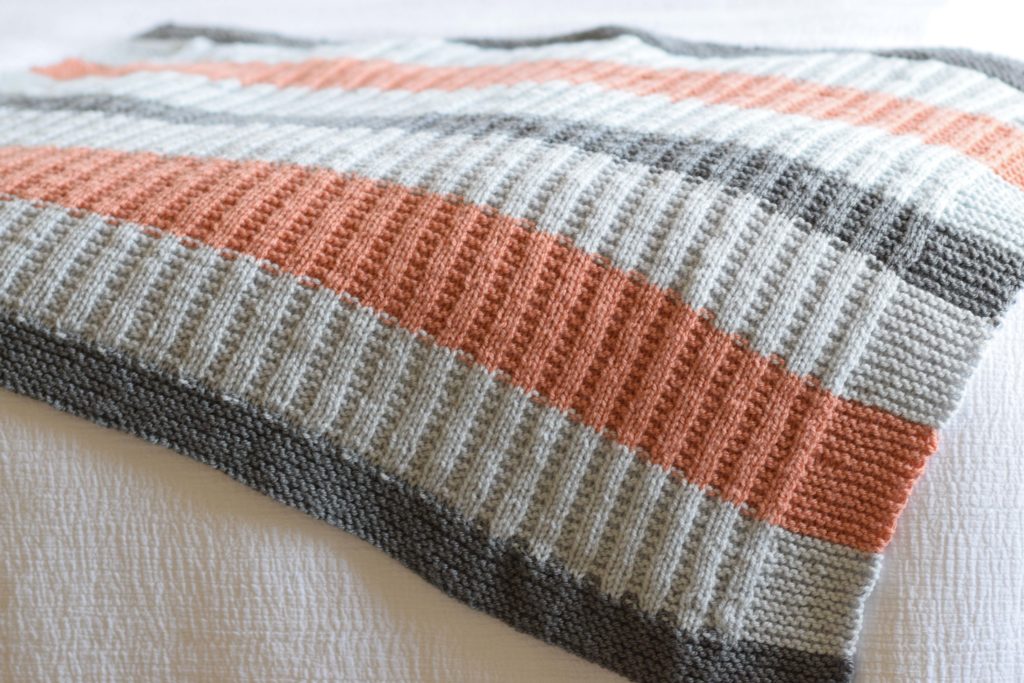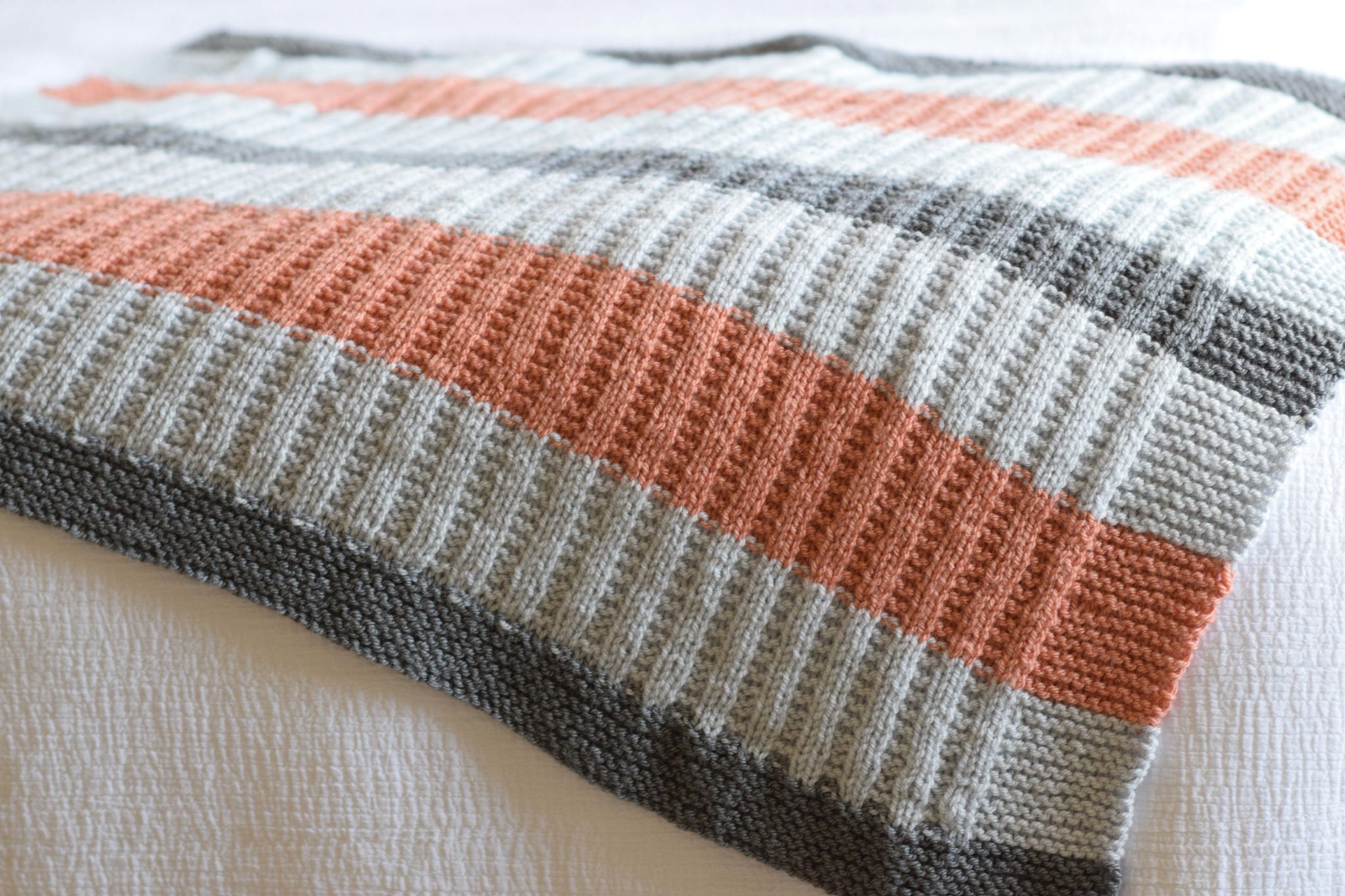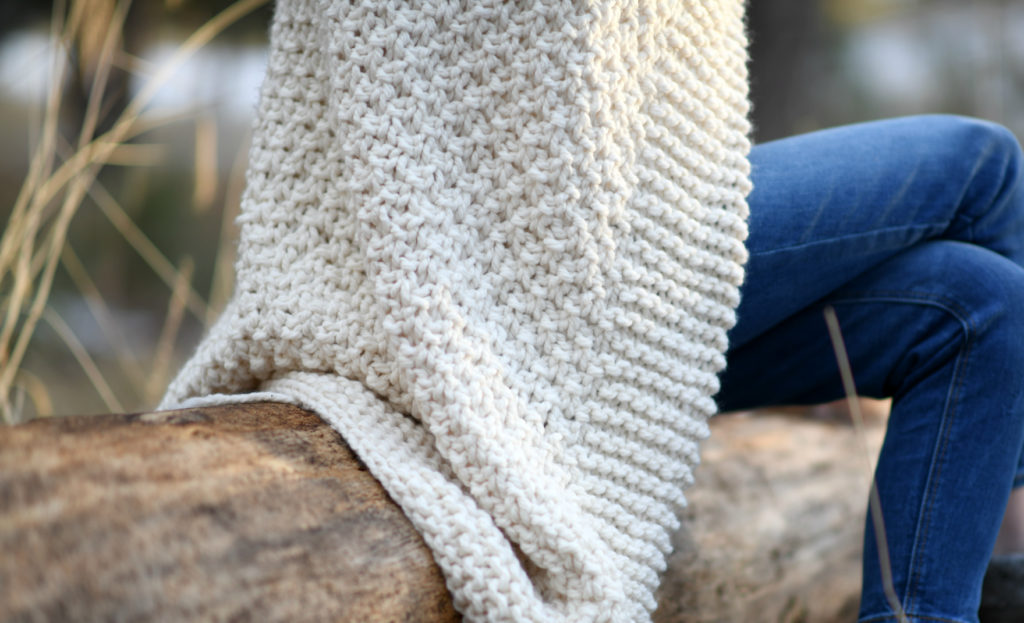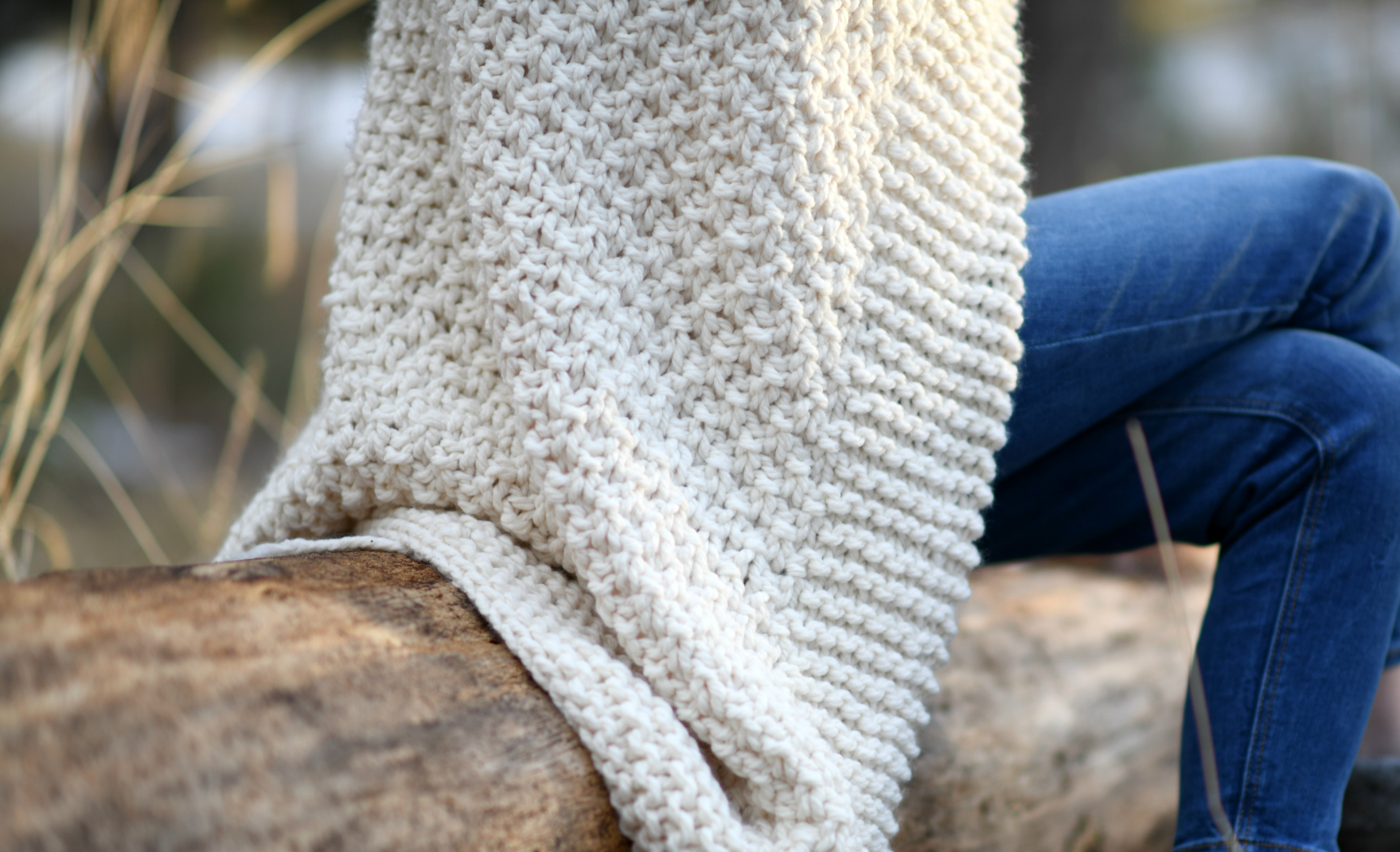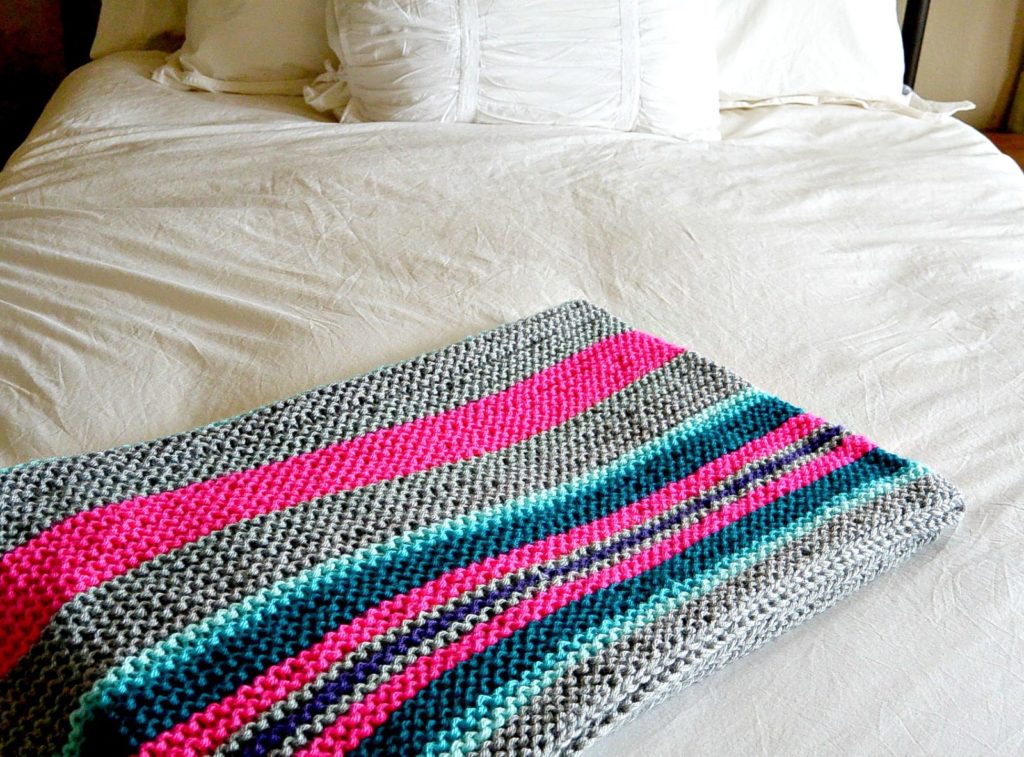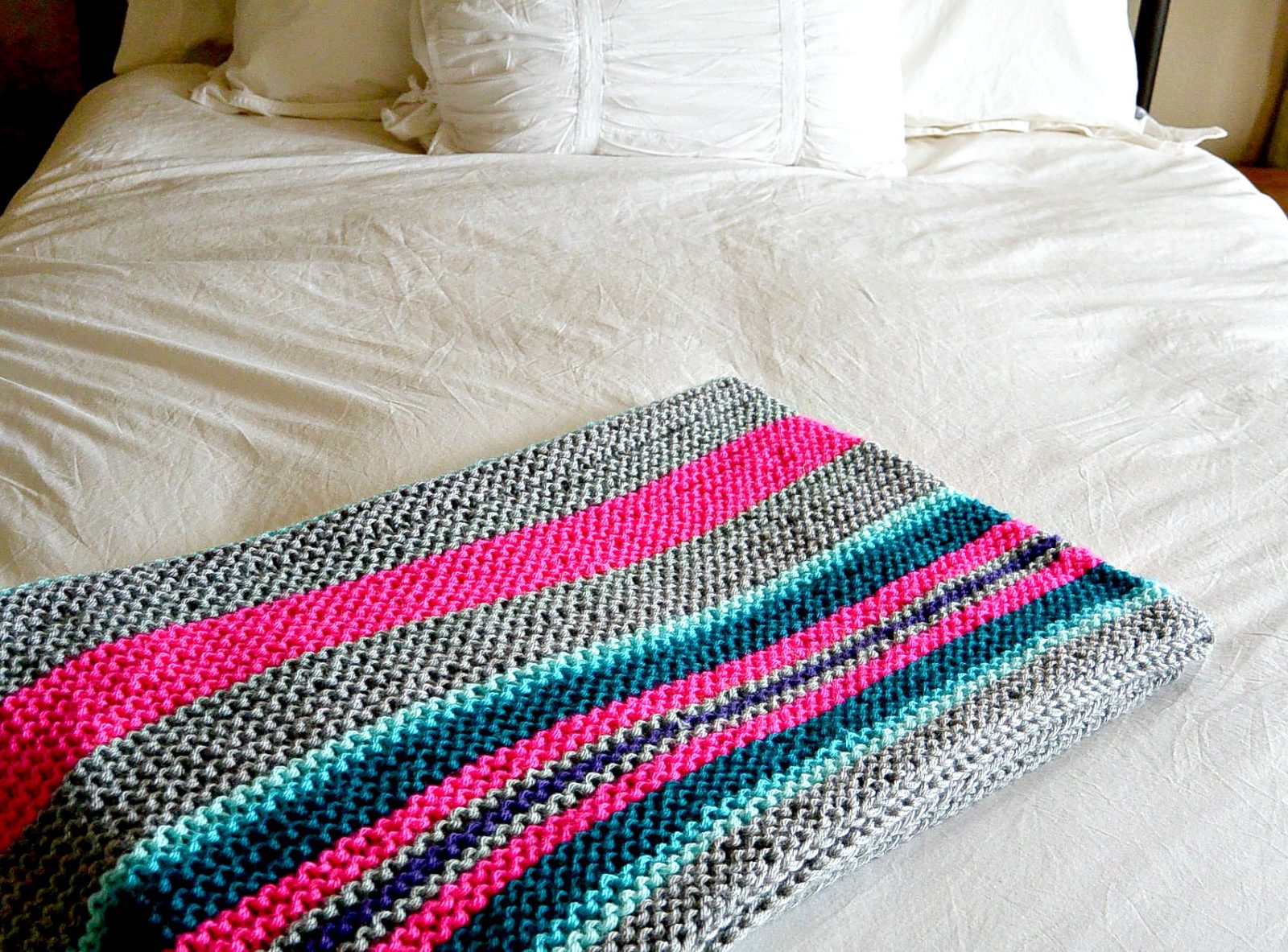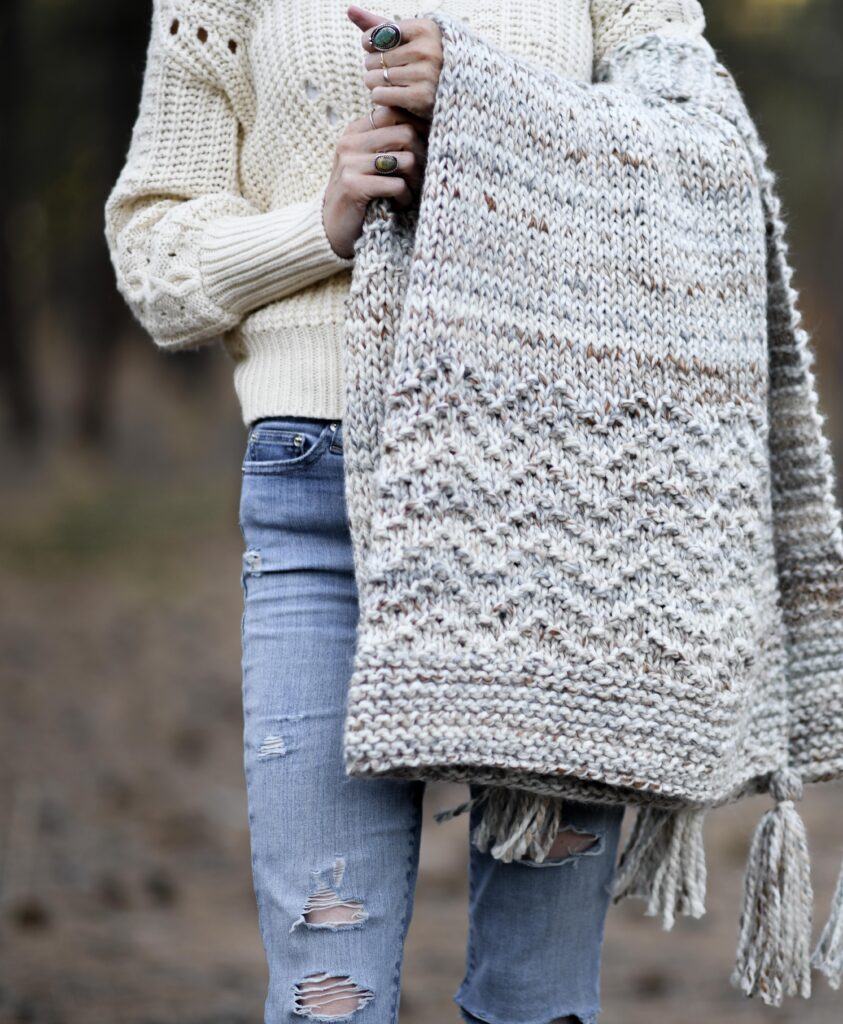 Cottage Squares Easy Blanket Knitting Pattern (here)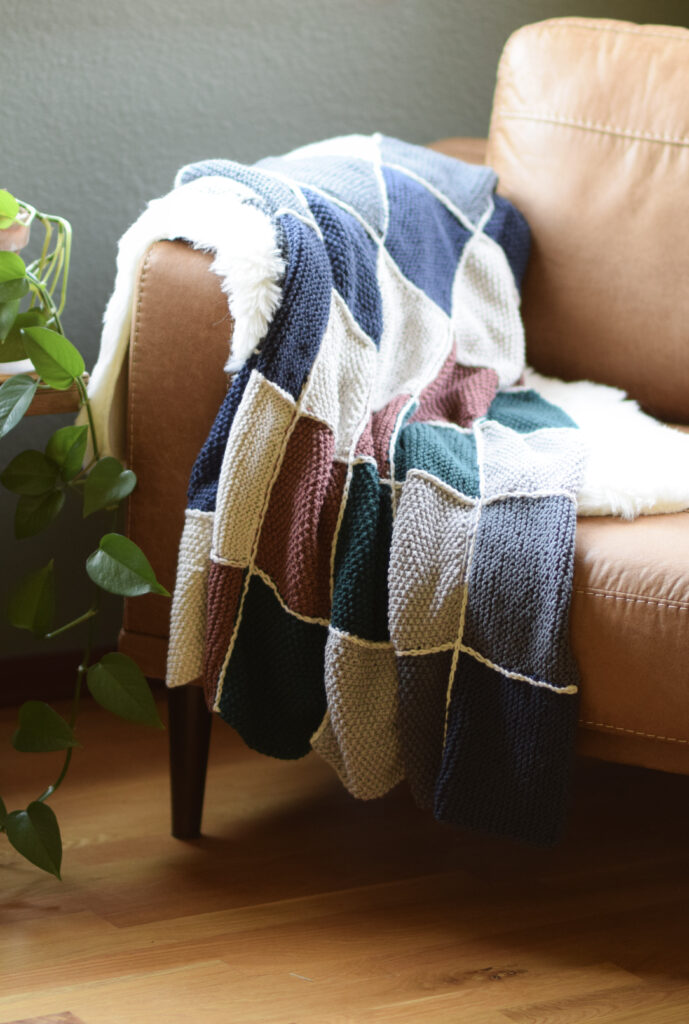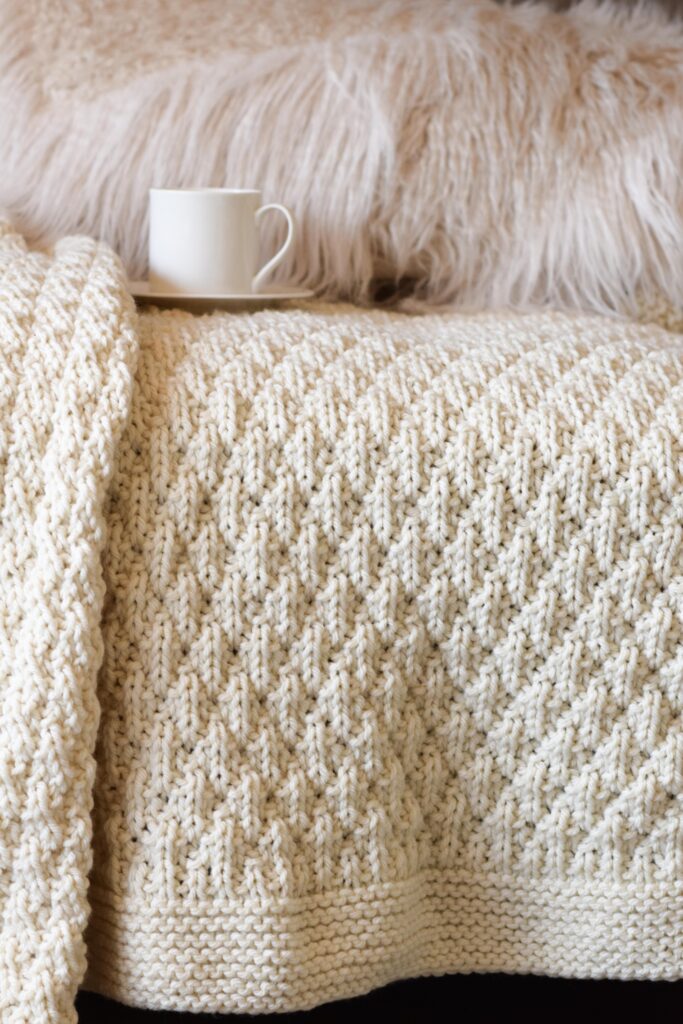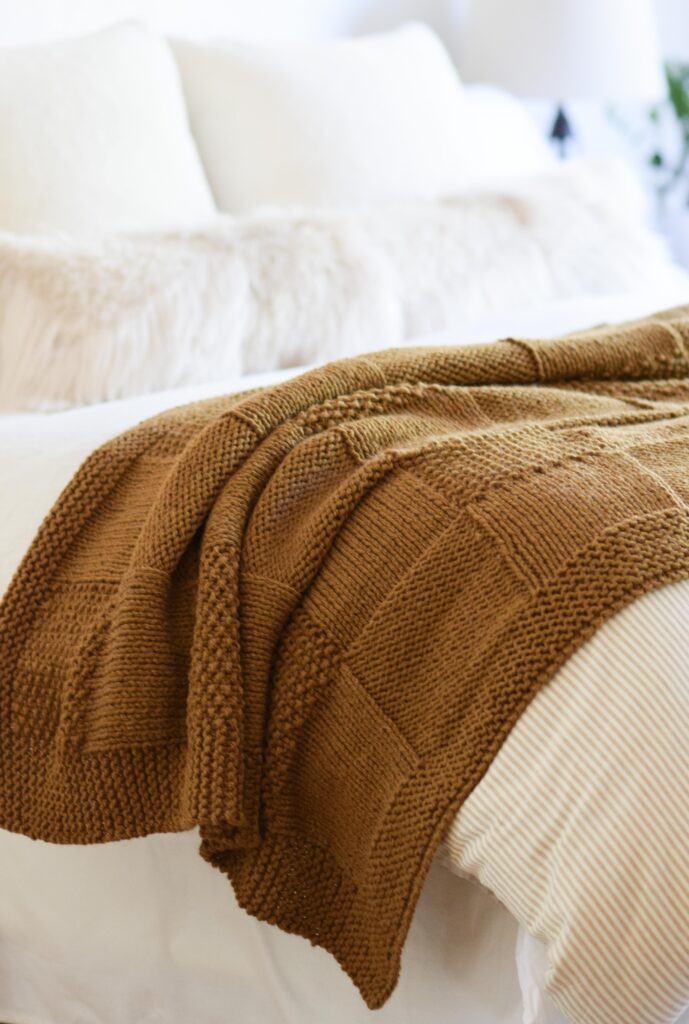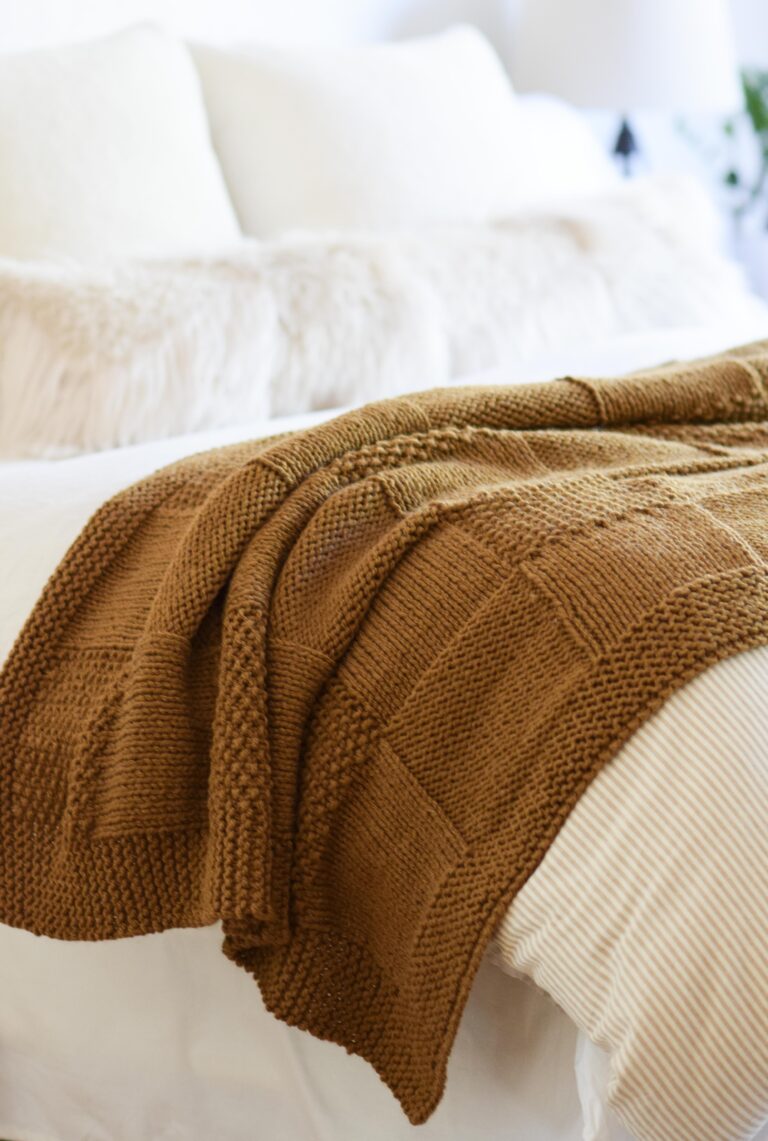 Timberland Tweed Blanket Knitting Pattern (HERE)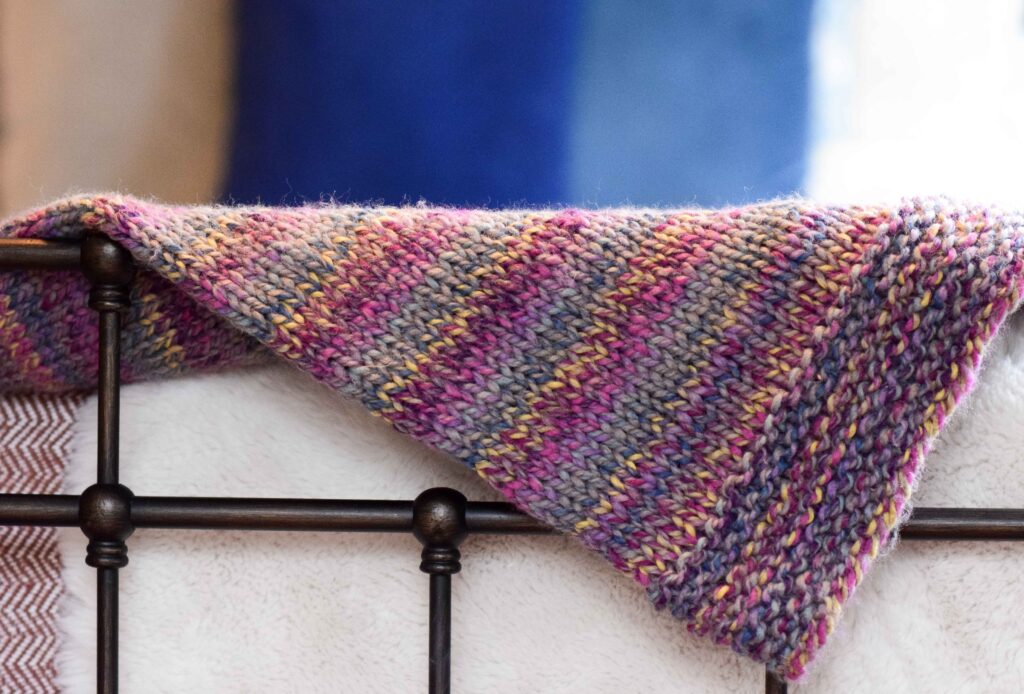 While blankets can sometimes take patience, I think they are one of the most useful and cherished items that we can knit.
Blankets have become one of my very favorite things to design and knit. I love the variety of colors and designs, as well as the fact that there are a lot of great, chunky yarns that make them a quicker project.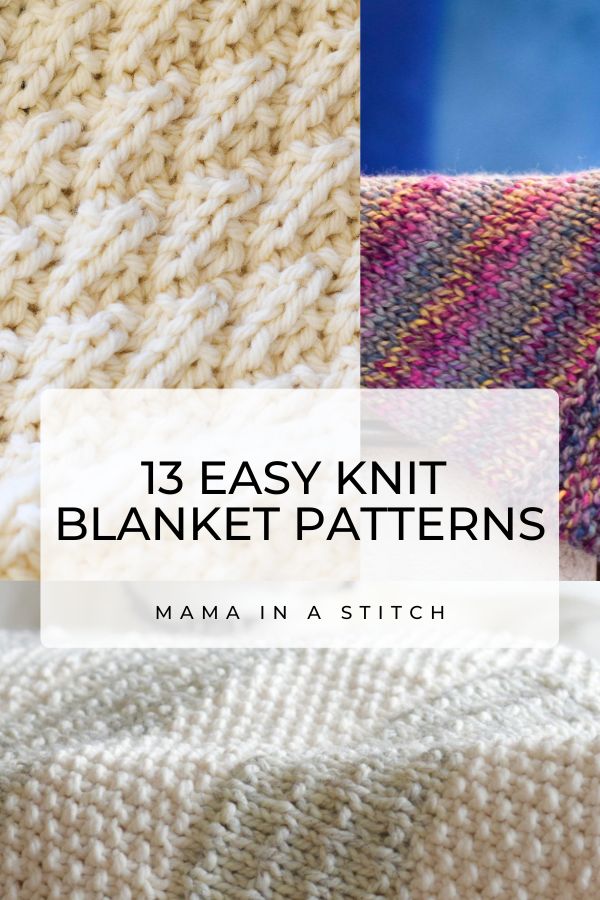 I hope that you've enjoyed checking out these patterns, and I'd love to hear if you make one! Just share on Instagram @MamaInAStitch #mamainastitch.
Have a lovely day, and happy blanket making!
XO
Jessica