How To Knit An Easy Triangle Wrap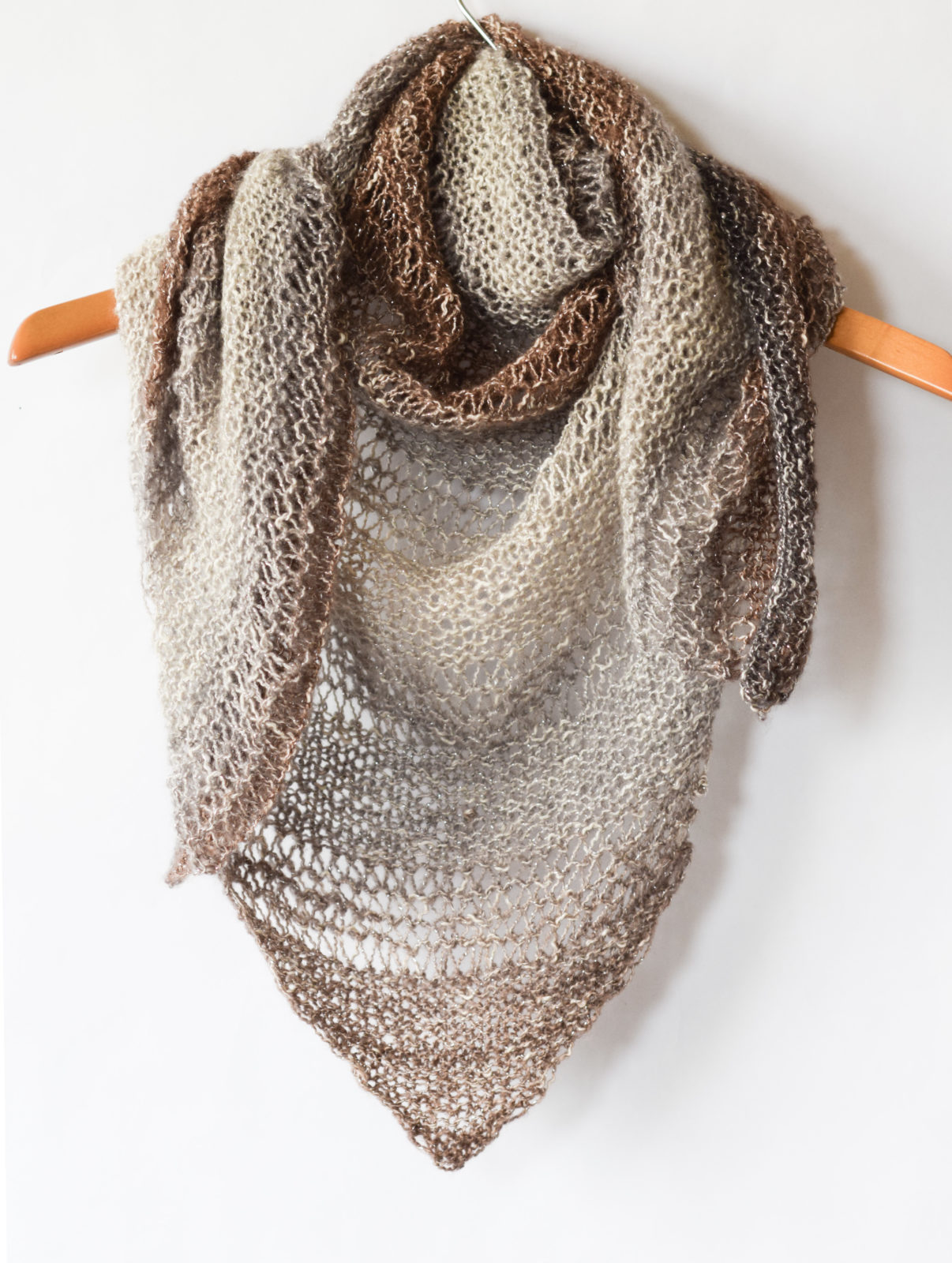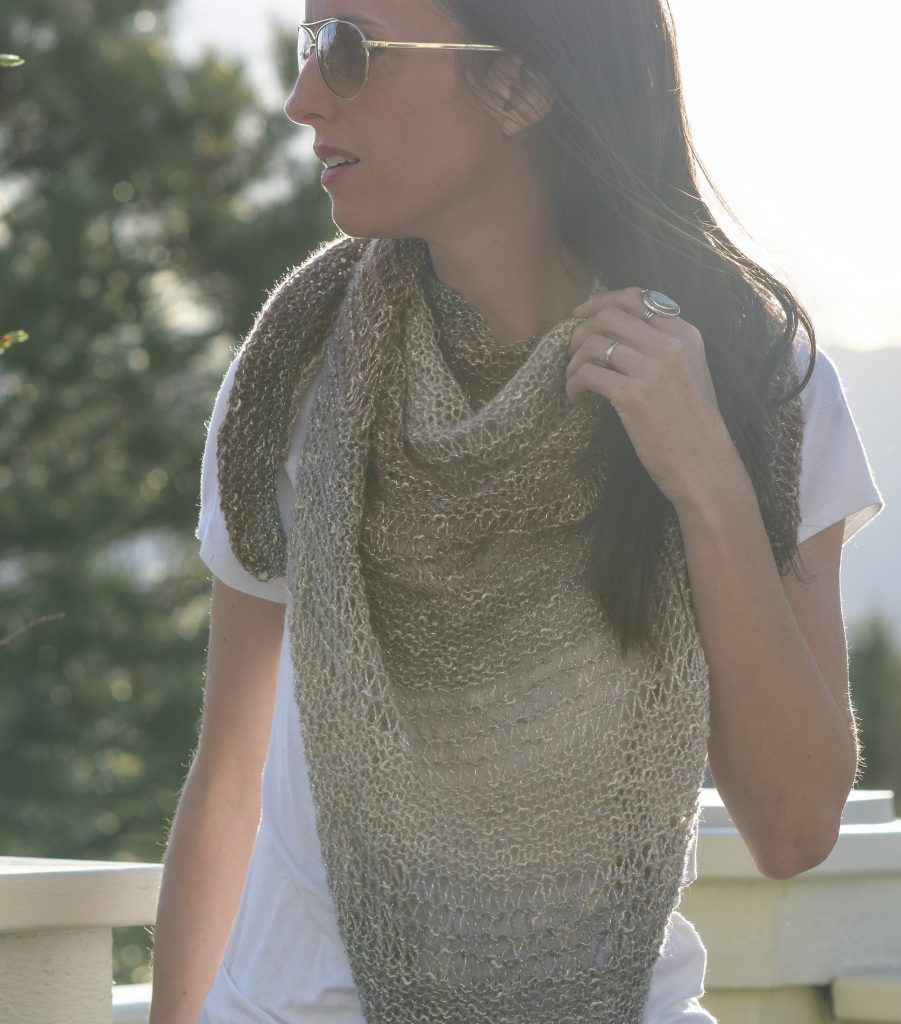 When I first started blogging about my projects, I shared an easy triangle shawlette and recently wanted to make a pattern that was very similar but with a lighter weight yarn. This particular wrap isn't so much a pattern as it's a "how to" make a super easy, completely beginner friendly triangle scarf. You start with just one, wee little stitch on your needle which is the point of your triangle and will increase from there. I've included a video tutorial for you to see just how easy it is to knit this up. It can be used as a shawlette, scarf, cover-up or just use this as a method to knit a triangle! It's shockingly simple. There's no counting and it's mindless. Did I mention it's easy? Yeah.
For those of you who are a bit more adventurous, I've added some drop stitches into the pattern. But you don't have to do those!! If you work this triangle in the knit stitch only, it will turn out beautifully. If you want to add some drop stitches, why, go for it!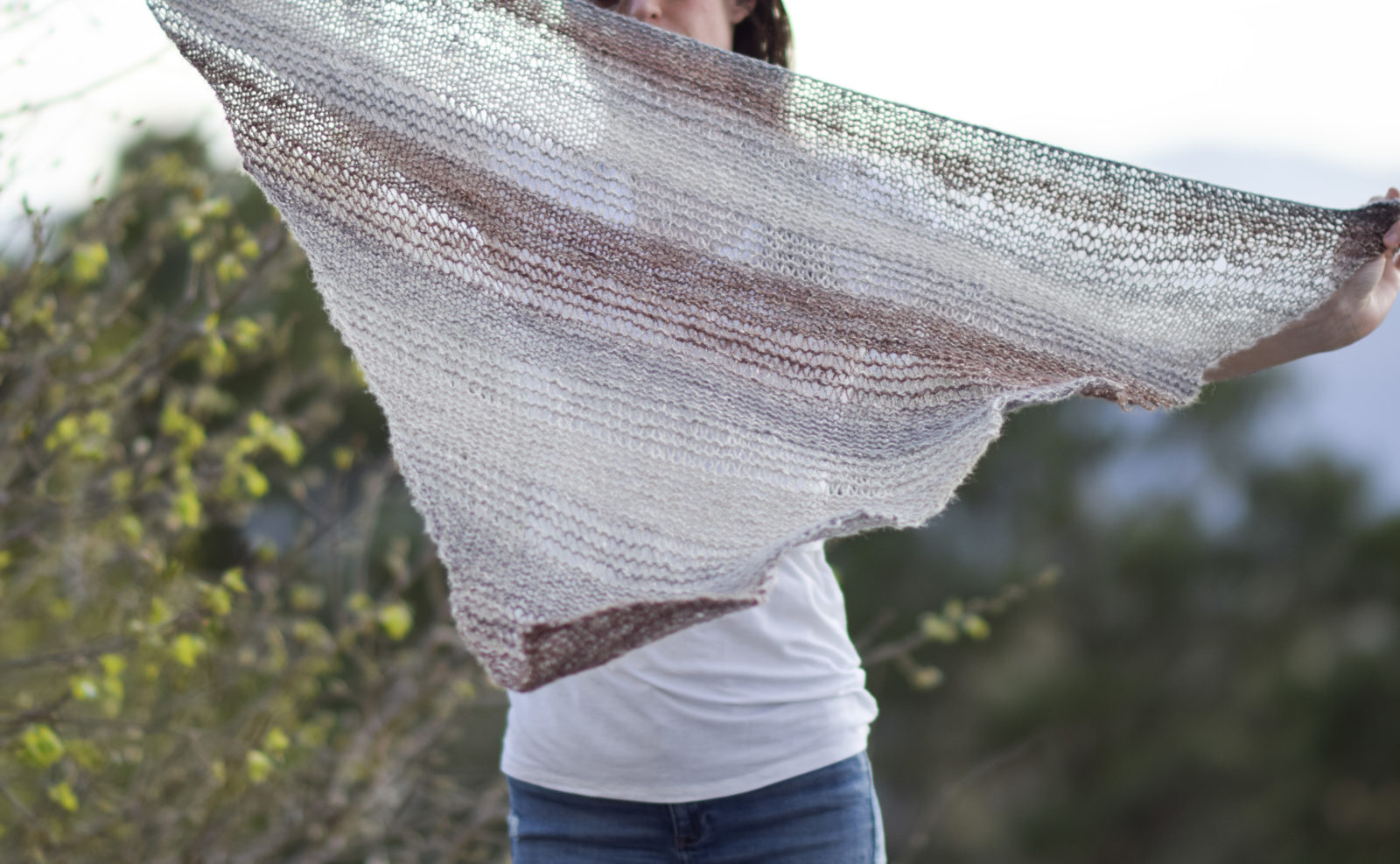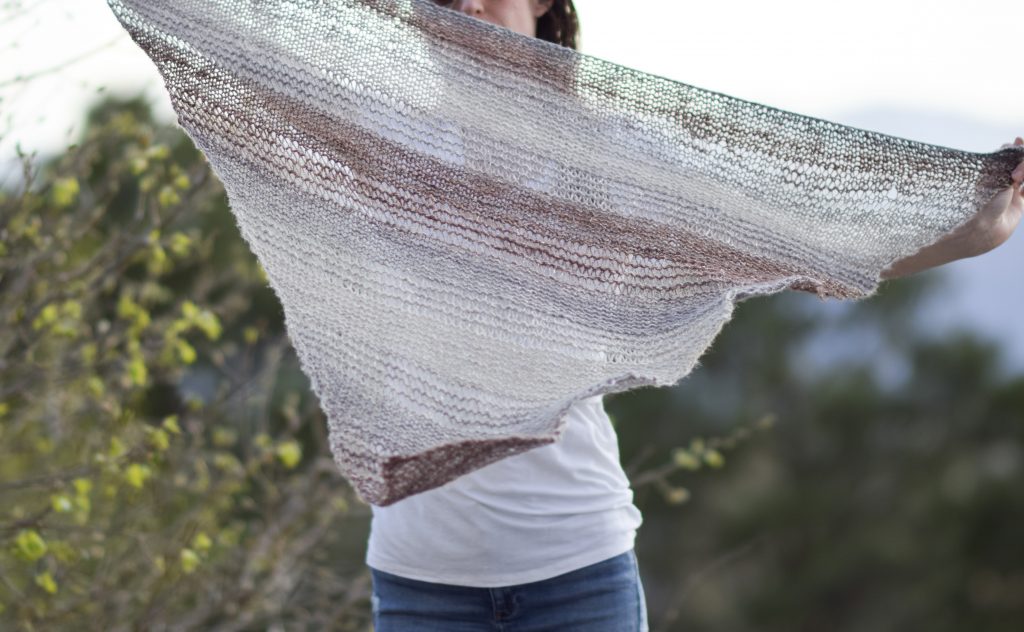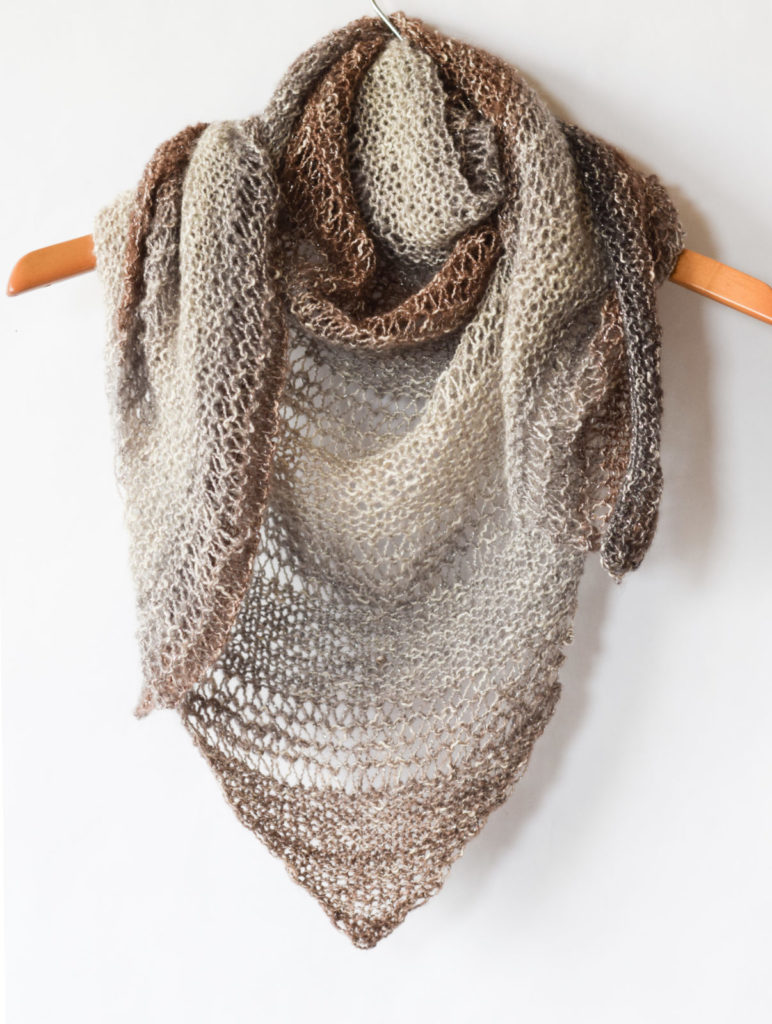 Official little explain-a-she-on:
This light and airy, easy triangle wrap can be worn like a scarf, small shawlette or simple cover-up. The open stitch work makes it the perfect accessory for warm weather and its versatility will take you from summer into fall. Use this as a light layer for festival season, swim suit cover-up, or as a statement piece to add some color and style to just about any outfit. The pattern is perfect for beginner knitters wanting to stretch their skills or any knitter that enjoys an easy project!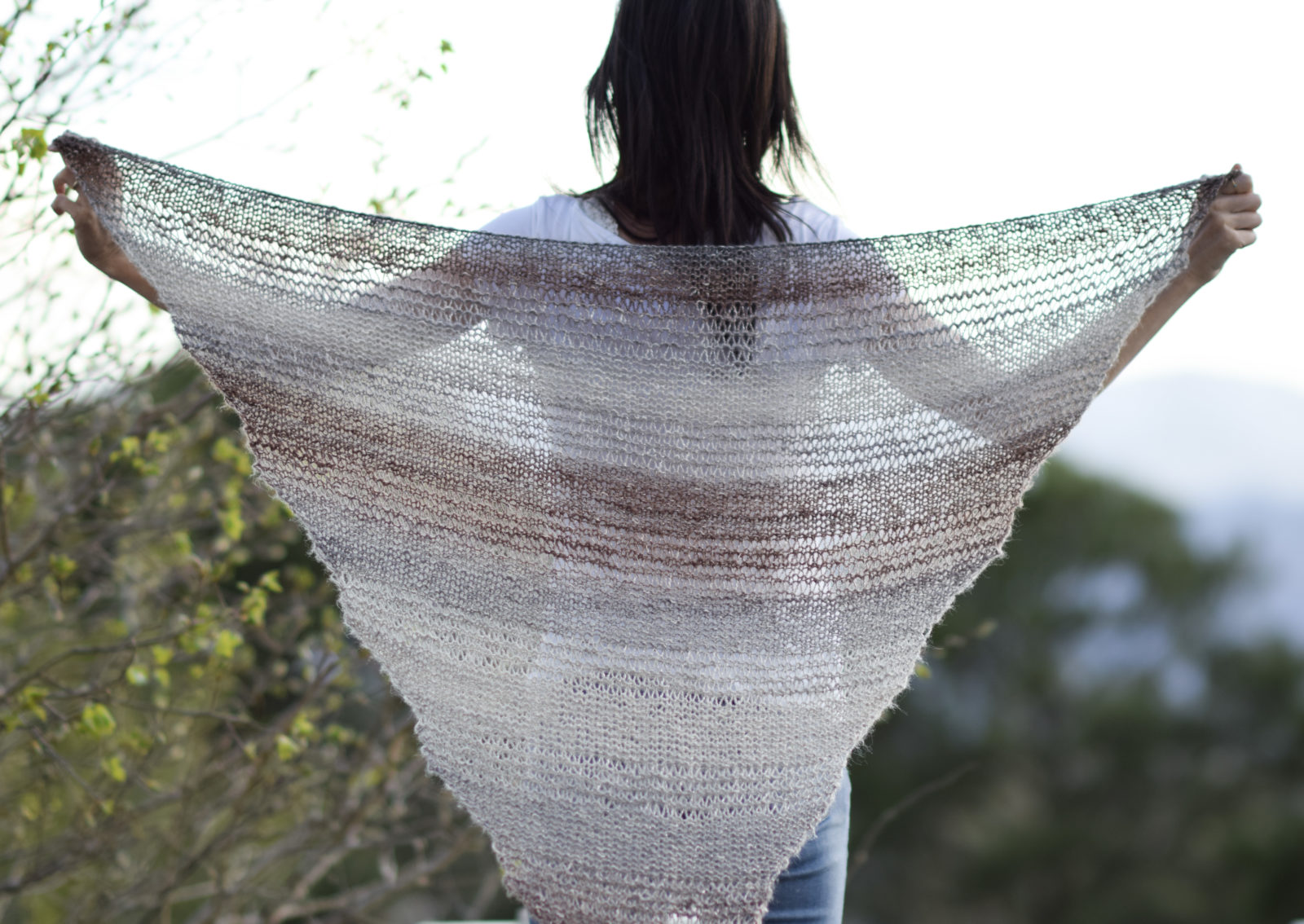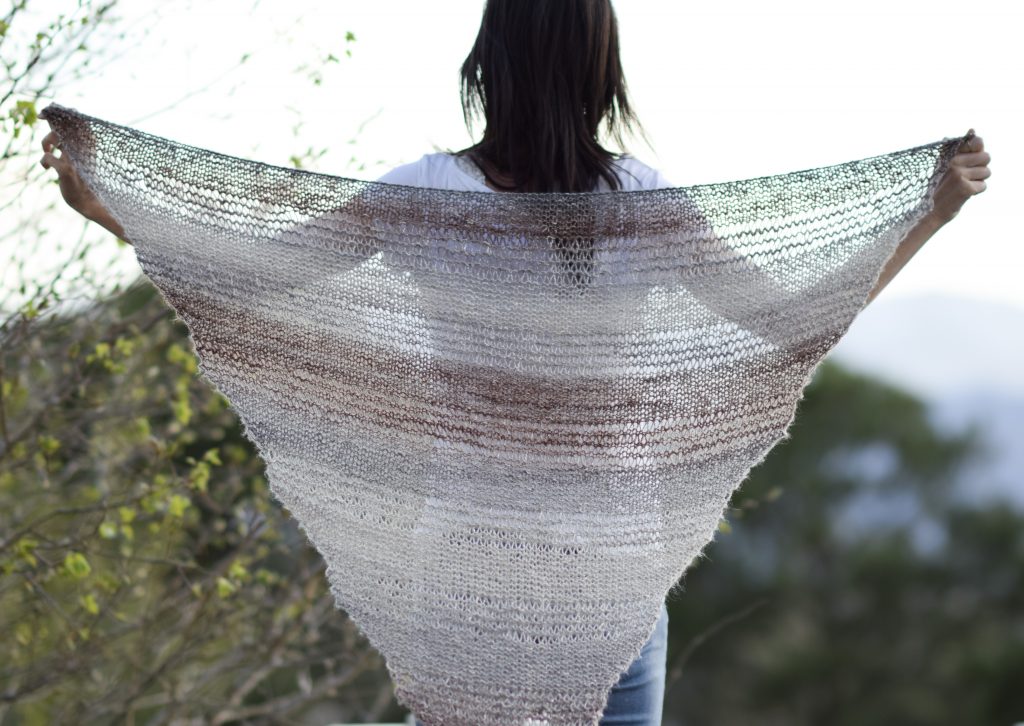 Video Tutorial "How To Knit Easiest Ever Triangle Wrap" HERE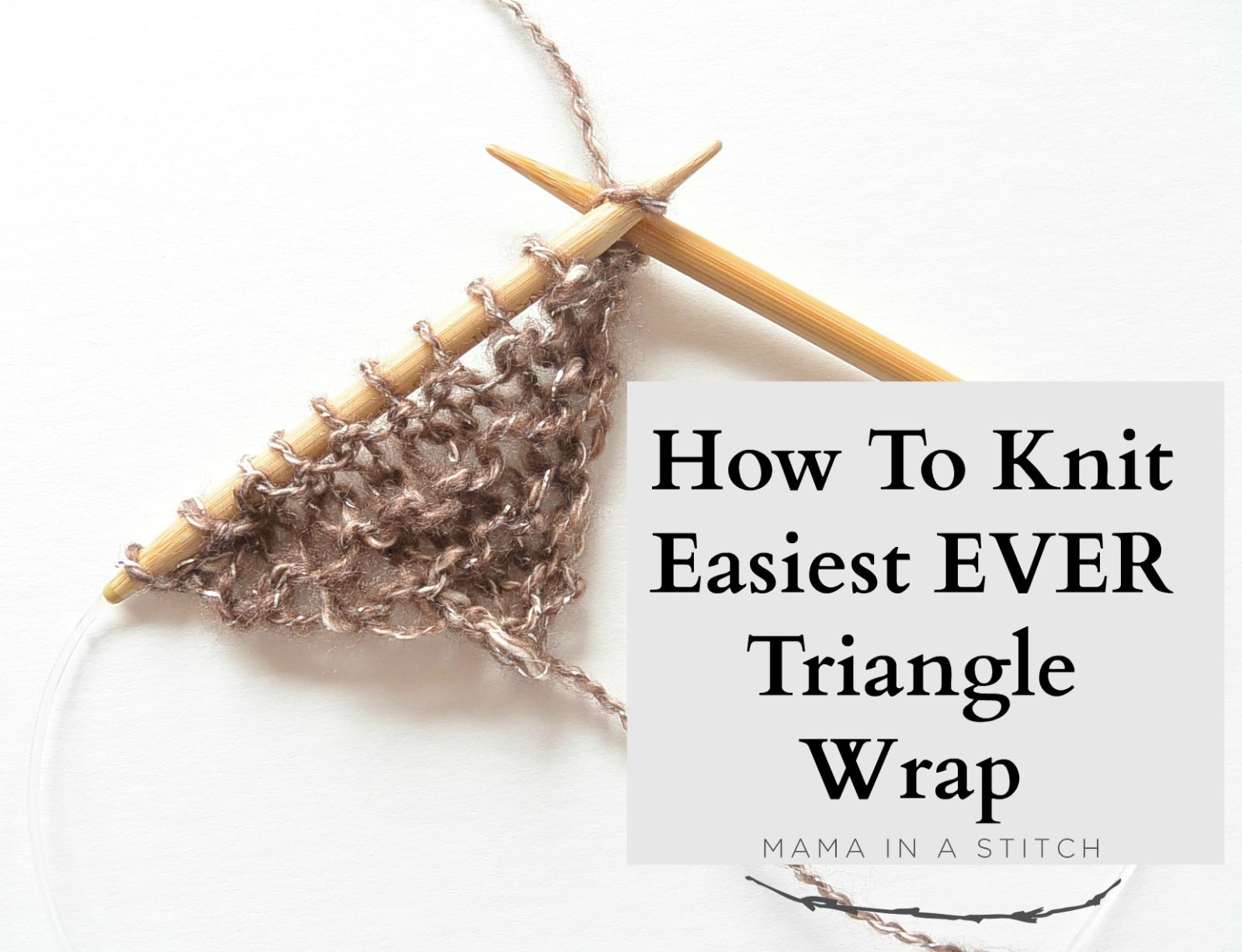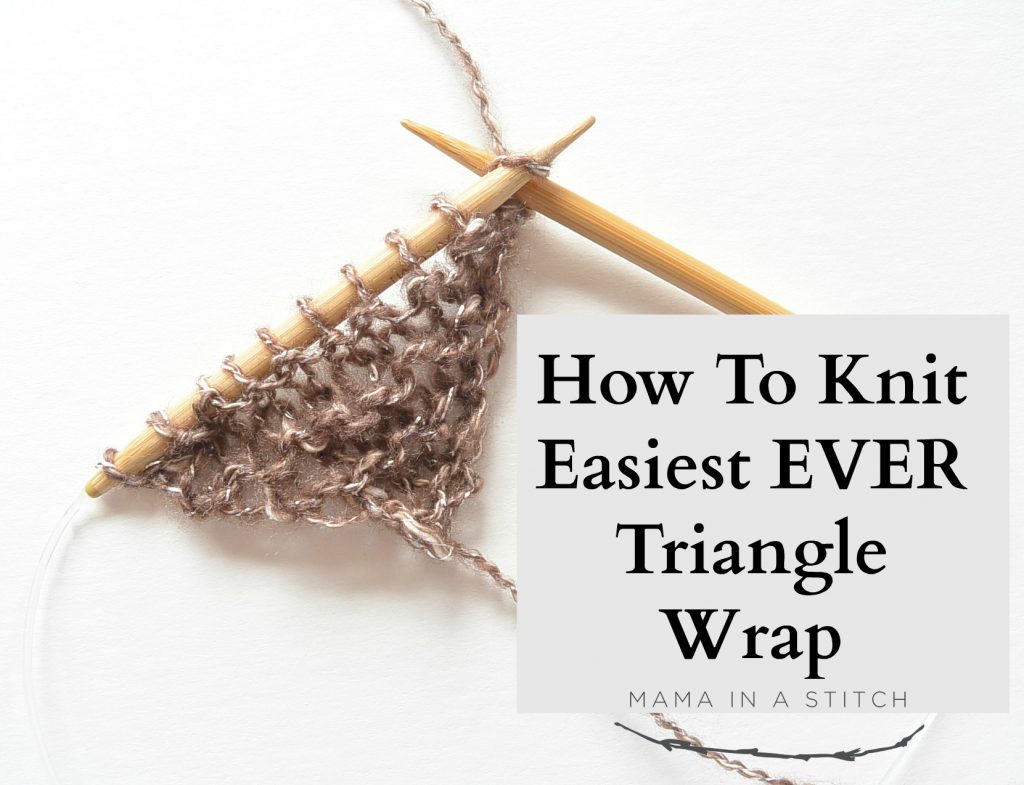 As usual, the free pattern can be found below or you may purchase the inexpensive, ad-free PDF version from my ETSY shop HERE! Thank you!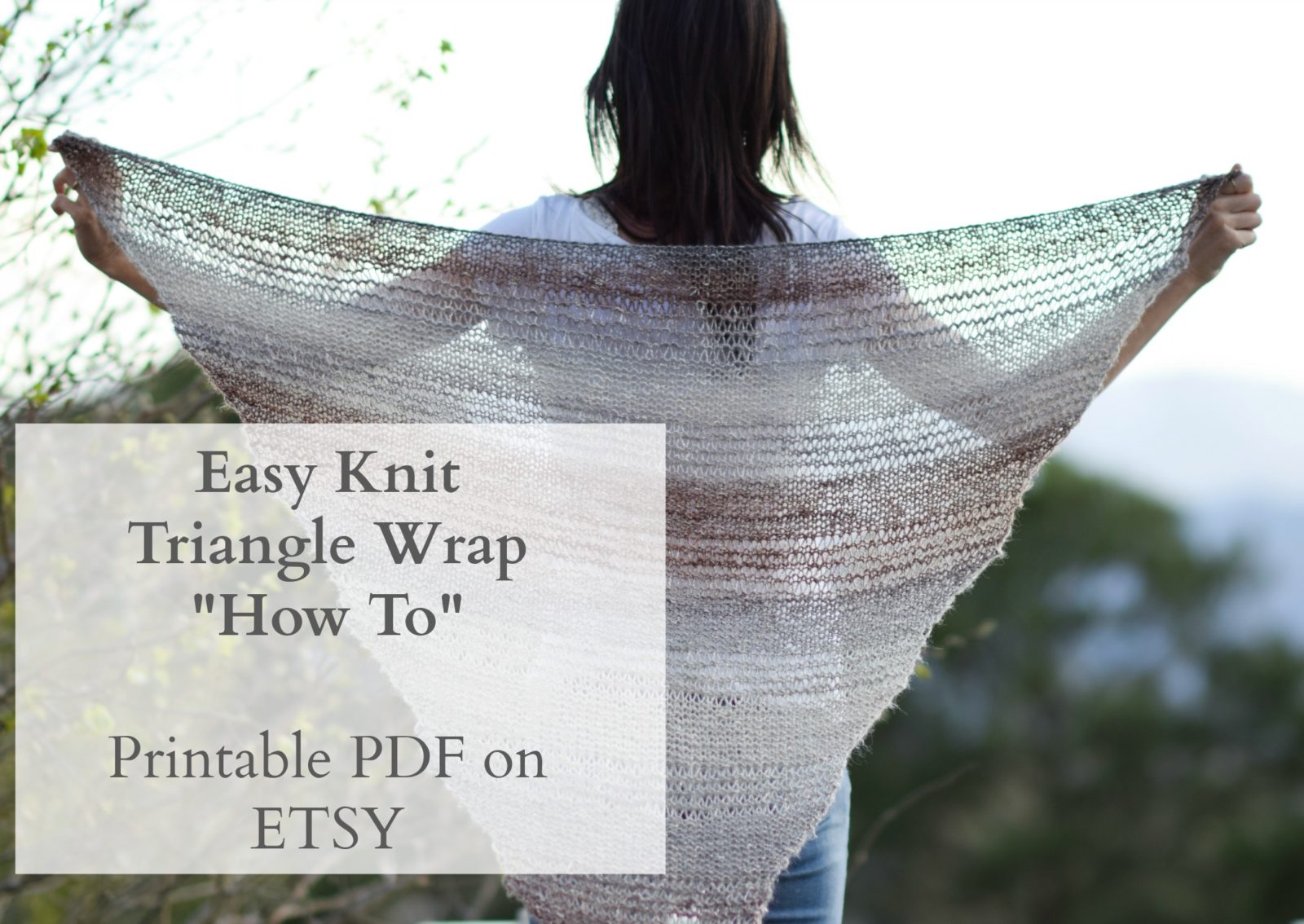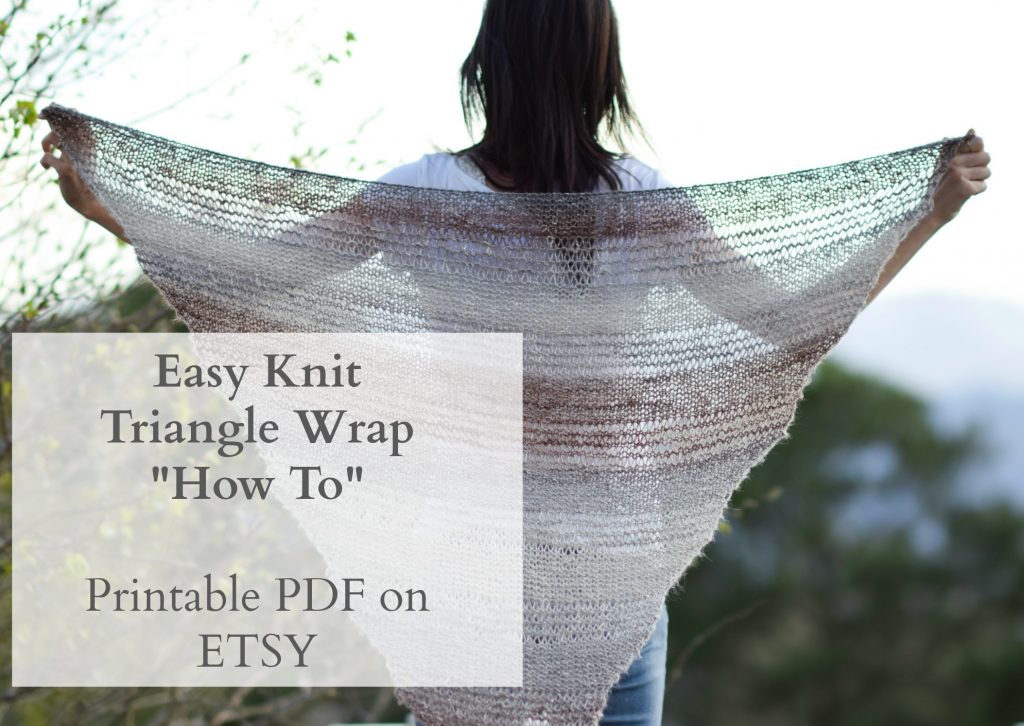 You will need:
US Size 8 (5.0 mm) 24" inch – 36" inch circular knitting needles knitting needles
1 Skein Lion Brand Shawl In A Ball in Cleansing Quartz (150 g/518 yards) or comparable worsted weight yarn
Scissors
Tapestry Needle to weave in ends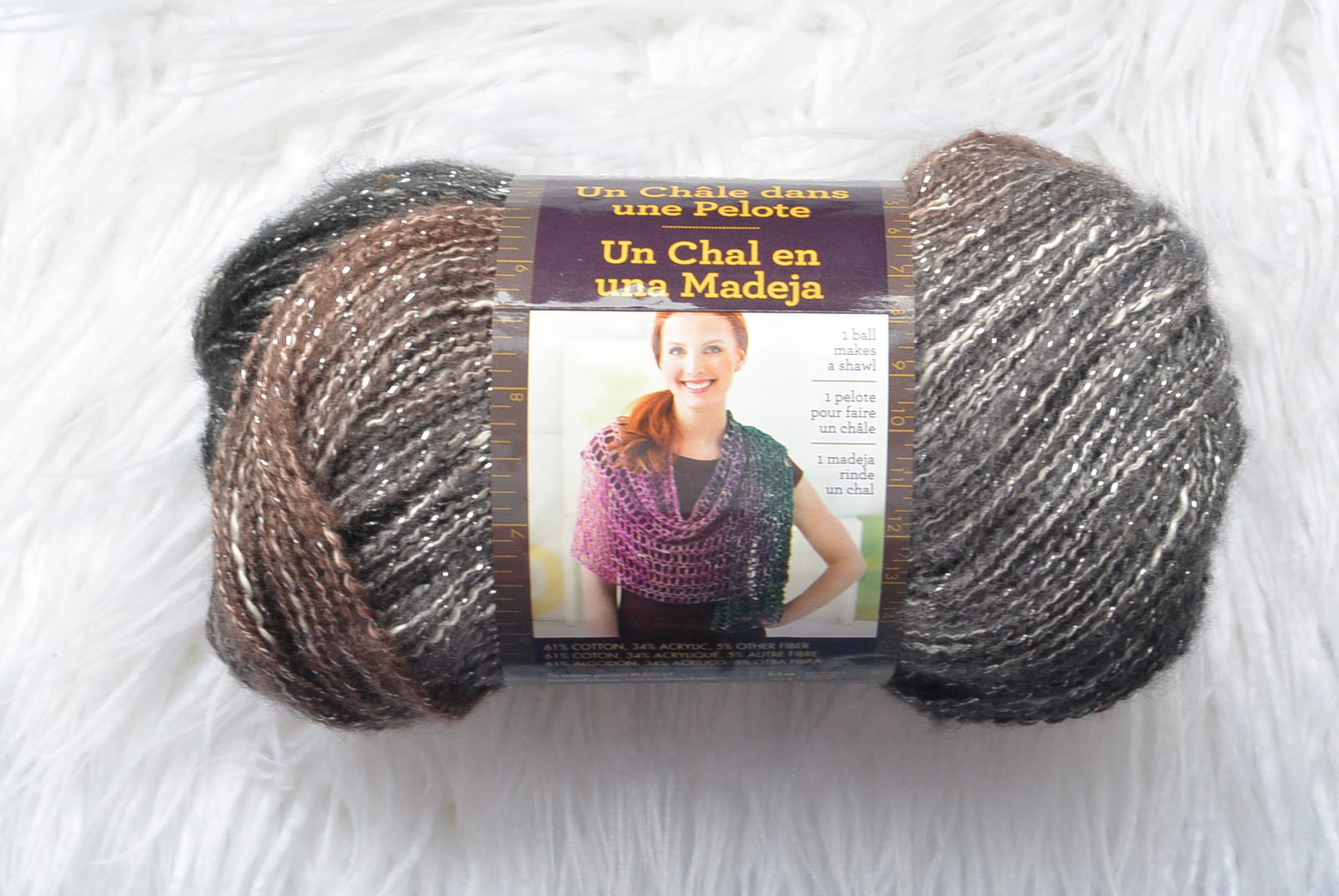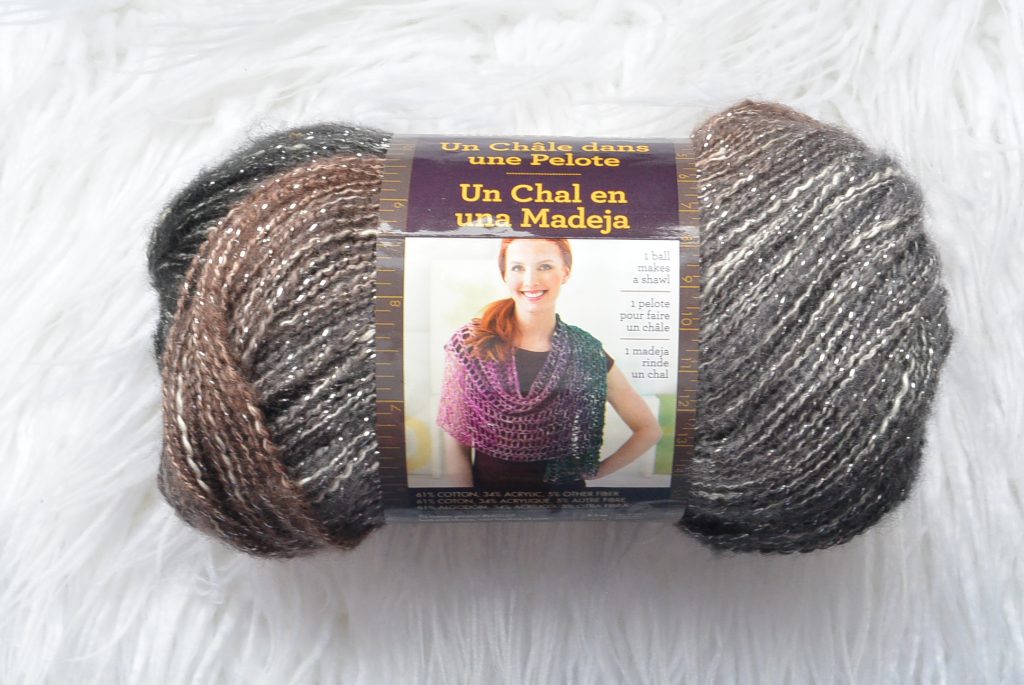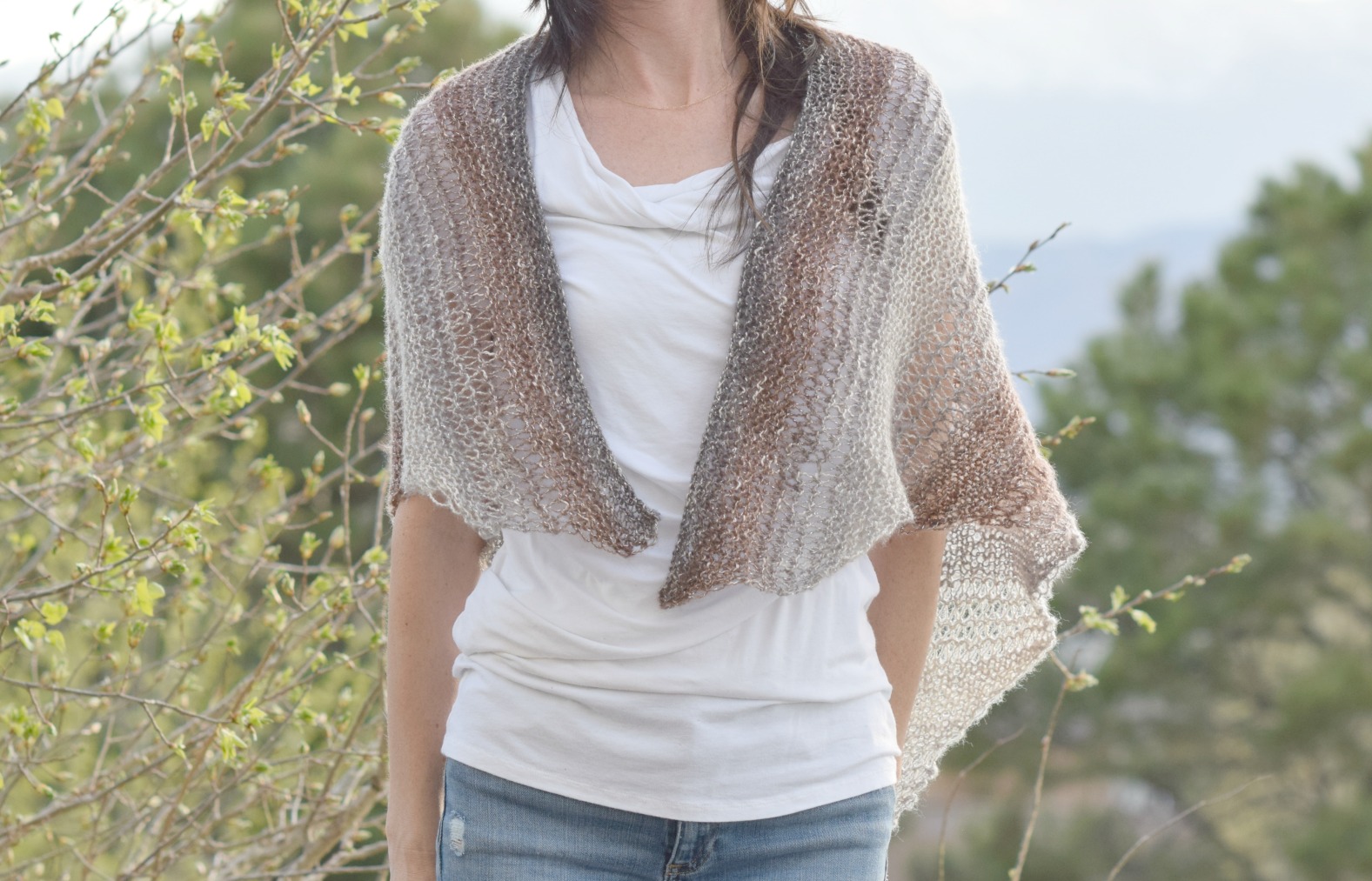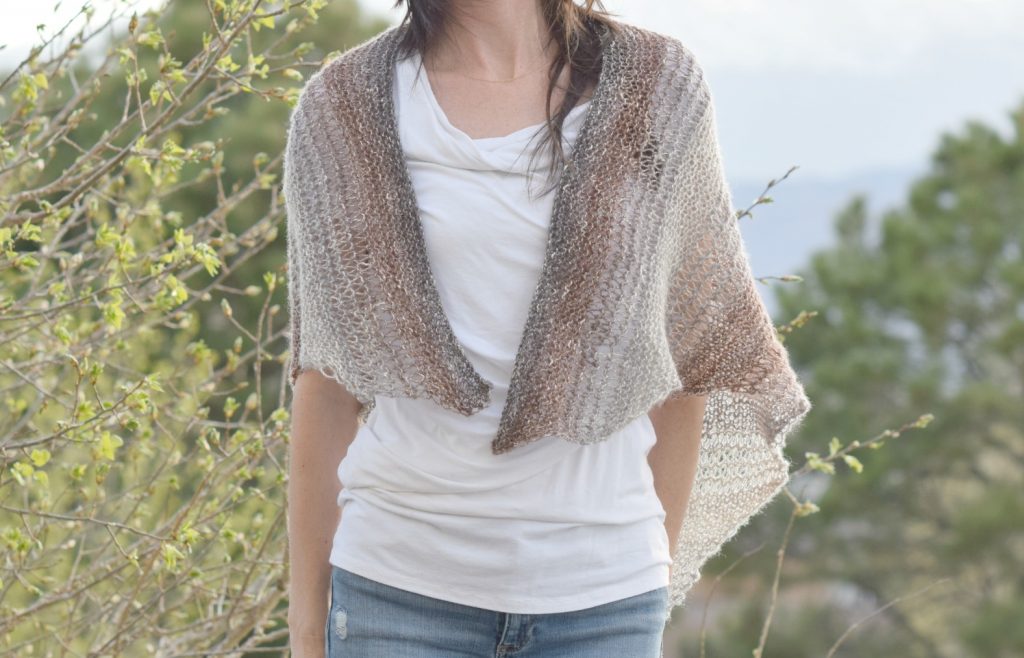 Skill Level:
Beginner +
Abbreviations/Skills needed:
CO – Cast on
k – knit
yo – yarn over
(this pattern uses drop stitches)
Gauge isn't important for this pattern.
Size
Shawl measures approximately 42" inches across at longest point and 32" inches from top center of piece to bottom point. Size will vary as tension varies from knitter to knitter. In addition, it's easy to modify how large or small you make this wrap. Simply knit for more or less rows to make a larger or smaller piece.
Notes:
This is more of a "how to" than a strict pattern where you must follow gauge and exact instructions. It is very customizable for your knitting level and you may make it as large or small as you want! You should know the knit stitch and yarn over for this pattern. (I have shared a video to walk you through the stitches step by step if you need additional help) Drop stitches are created throughout the pattern, but these are optional. You may choose to make the wrap entirely in the garter stitch especially if you're a beginner (See the garter stitch section of the pattern).
The wrap is worked from the bottom point, upward. By increasing as you knit, your wrap will become larger and wider as you make it.
NOTE: The drop stitch portion that I've included does not have increases. This means that it is straight at these sections and the shawl only gets wider at the garter stitch sections. This also creates a longer and skinnier shawl which is different than many shawls and is why I prefer it as a triangle scarf! Keep this in mind if you choose to make it!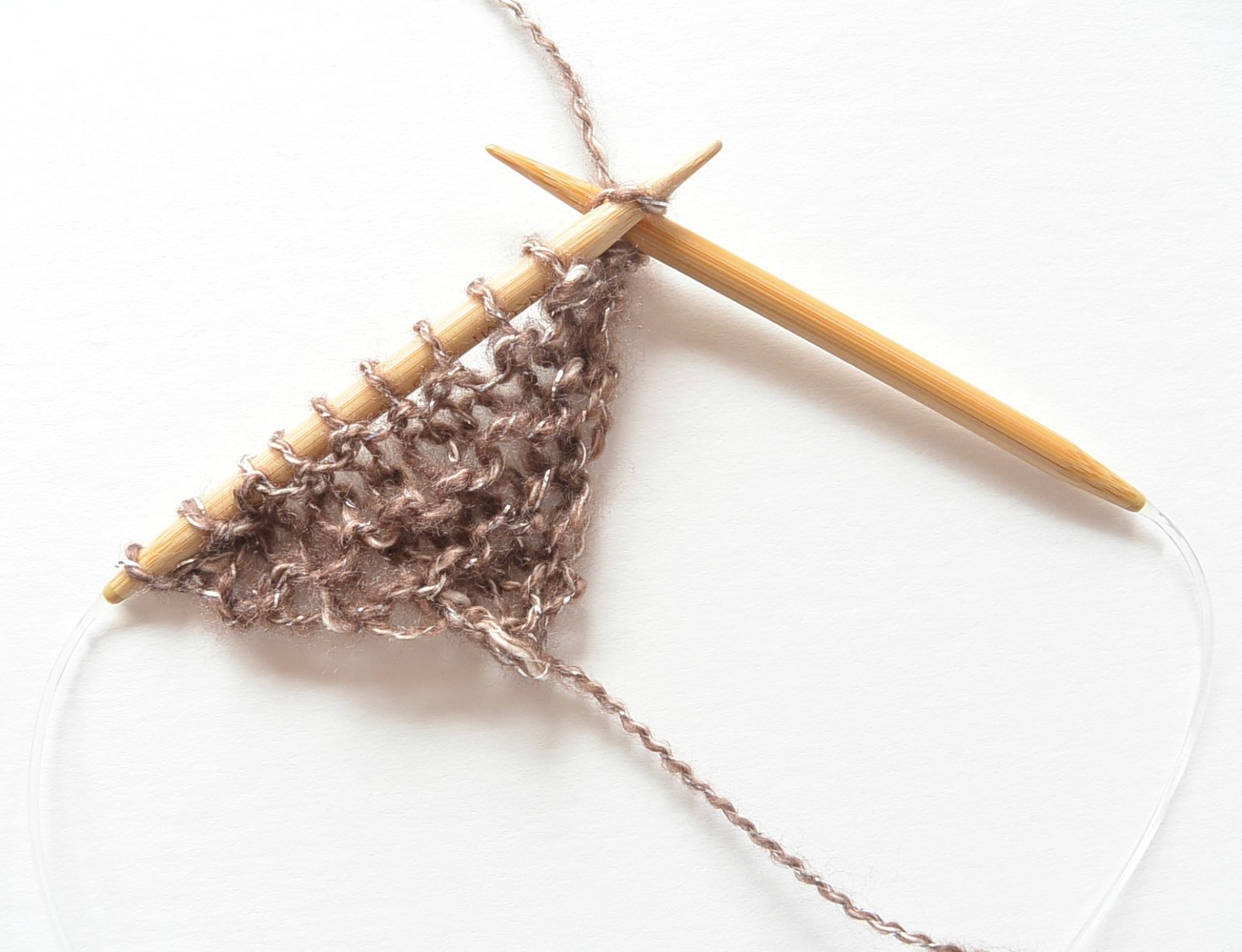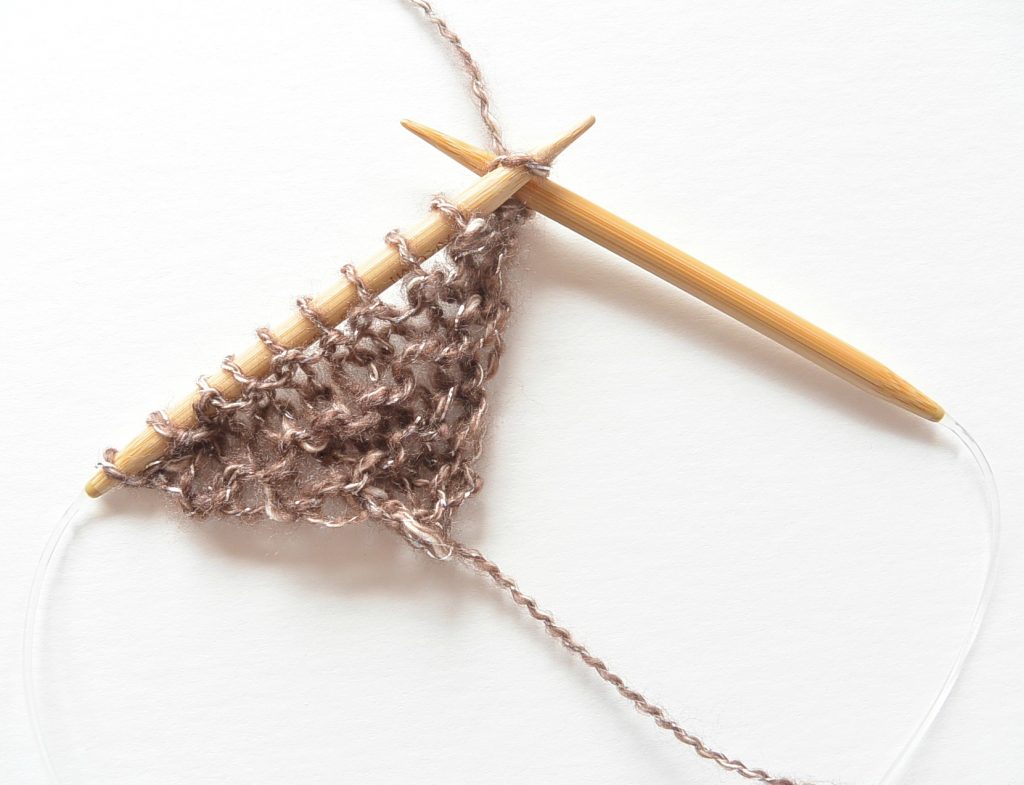 Above: Beginning with just one stitch on your needle, you will increase as you knit creating a beautiful triangle as you work the pattern.
Pattern
Garter Stitch Section:
CO 1 stitch (In other words, make a slip knot and slip it over your left hand needle. You will knit this stitch in row 1)
Row 1 With one stitch on your needle, yo, k1 (1 stitch)
Row 2 yo, k across (2 stitches)
Row 3 yo, k across (3 stitches)
Row 4 yo, k across (4 stitches)
Repeat this pattern, creating a yo and knitting across each row for approximately 3" inches. Once you have completed three inches of this pattern, move onto the Drop Stitch Section of the pattern.
(If you prefer, you may make the entire wrap with this pattern from the Garter Stitch Section. This is a very simple method to knit a triangle wrap. You simply will not have the open look of the drop stitches as pictured)
Drop Stitch Section:
Row 1 Insert working needle into 1st stitch knit wise. Wrap yarn around needle two times (2 yarn overs) then pull yarn through as if to knit. Repeat this with each stitch across the row.
Row 2 Knit the 1st knit stitch, slide the yarn overs off the needle and continue to knit each knit stitch, sliding the yarn overs off the needle across the row.
Repeat rows 1 & 2 of the Drop Stitch Section four times.
Once you've repeated rows 1 & 2 for a total of four times in the Drop Stitch Section, you will repeat the Garter Stitch Section.
For the remainder of the pattern, continue to make 3" inches of garter stitch and 4 sets of Drop Stitch Section. Repeat this until you run out of yarn or until your piece measures approximately 42" inches across or it is as wide as you'd like.
Make it larger or smaller by decreasing or increasing the number of rows that you knit. You can also add fringe for extra boho flair if you have extra yarn!

I hope that you enjoyed knitting this simple triangle wrap!
-Jessica
Thank you to Lion Brand Yarn for supplying the yarn for this project!