How To Crochet A Market Tote "Palmetto Tote Pattern"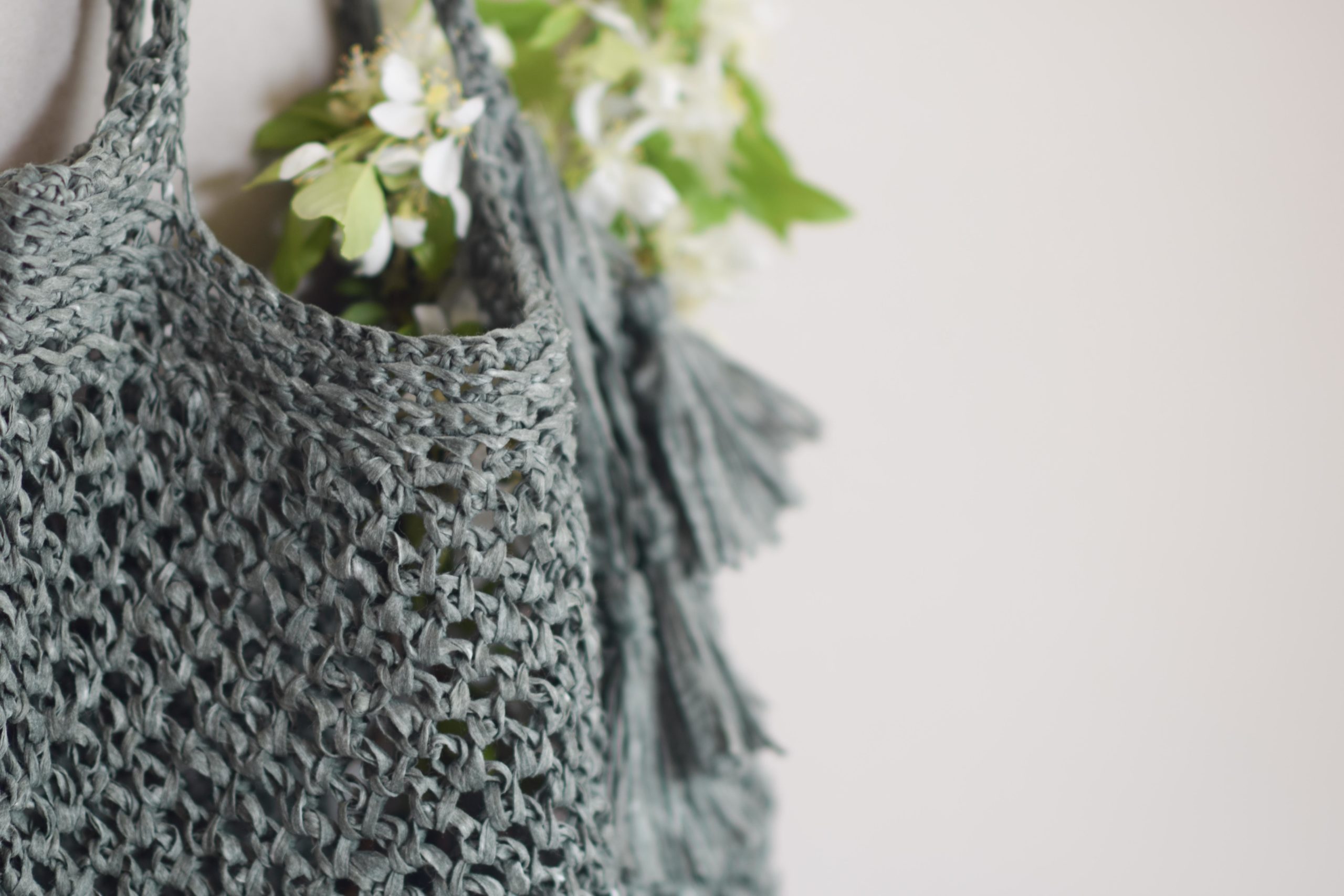 I've just finished crocheting this brand new market tote for spring! If you've crocheted a market tote, you probably remember that they're generally pretty easy to make and work up really quickly too. These are great to use for just about anything, including a trip to the swimming pool or the farmers market. You'll find the "How To" below for this bag as well as a picture tutorial so you can make one for yourself. 😉 Update: Lion Brand has made this into a kit that you can purchase HERE and the printable, ad-free pattern is now available for purchase in my Etsy shop HERE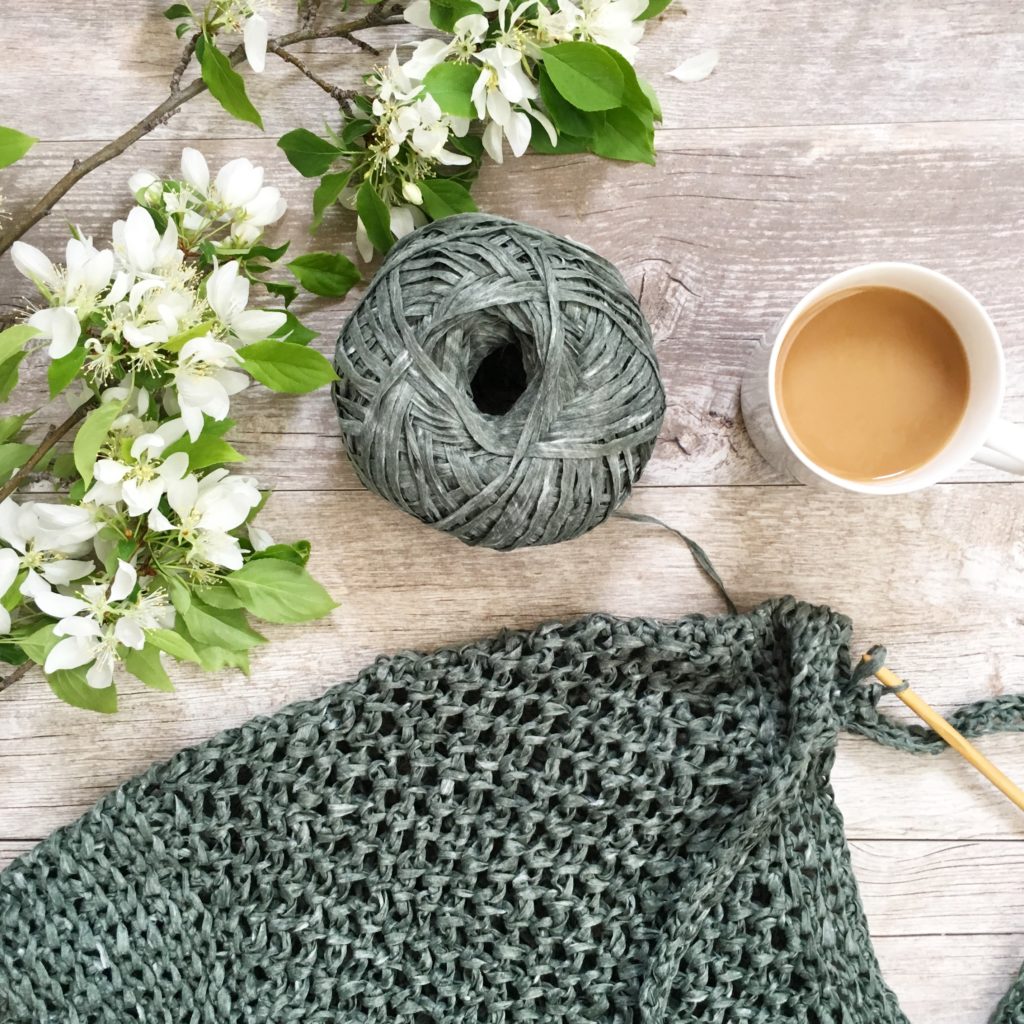 A girl can never have enough bags (lol) and this "Palmetto Market Tote" is super simple and cute for warm weather use. I've named it the "Palmetto" because the little tassels remind me of palm fronds. The yarn was just recently released from Lion Brand ( it's called Rewind Tape Yarn) and I LOVE THE COLORS (see them all here). I can imagine making many more bags and even tops with the colors available as they are subtle and beautiful. In fact, this bag almost has the look of raffia or grass, but it's as soft as can be and doesn't break the way that raffia does.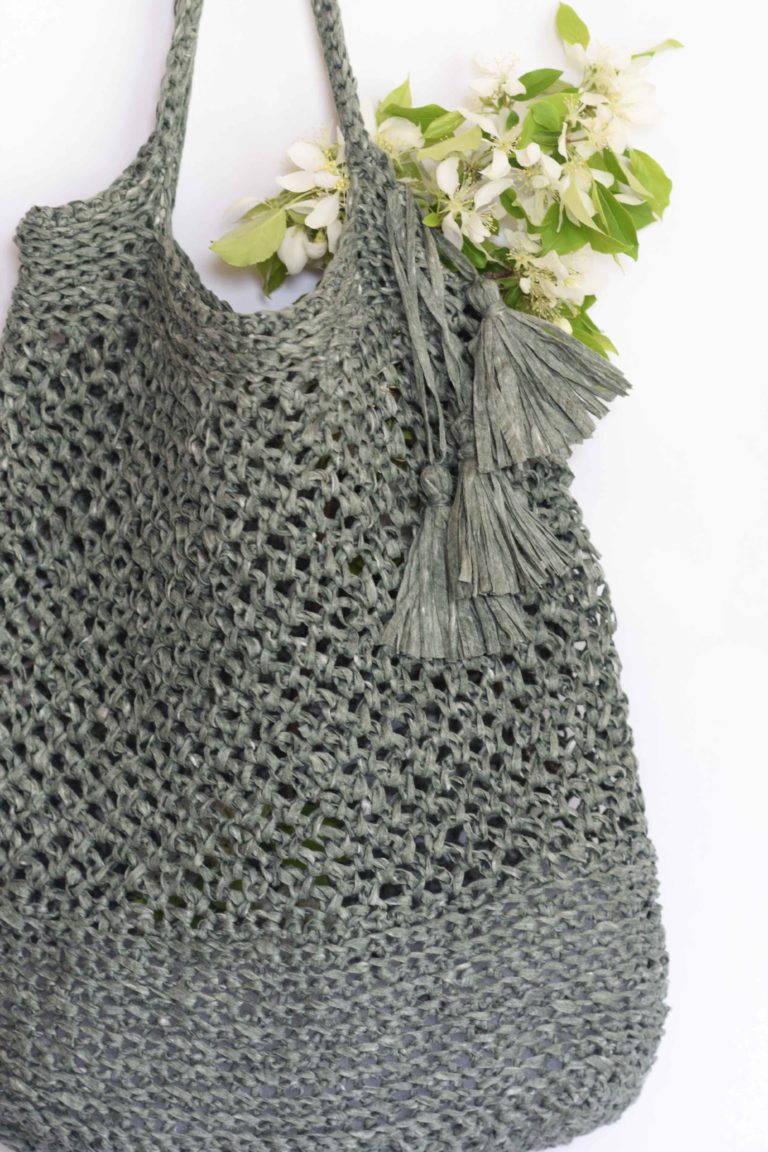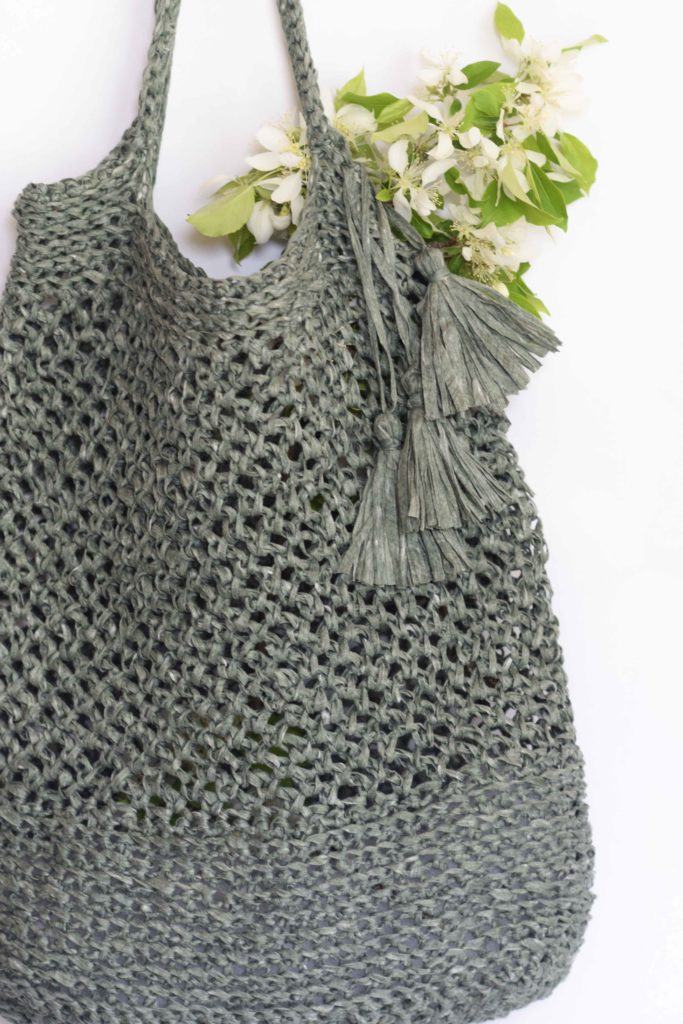 The inspiration for this tote comes from natural baskets and woven bags. It also takes a nod from my Manhattan Market Tote Crochet Pattern (here) as well as some of the other totes that I've made in the past. You might remember this tote crochet pattern as well! If you know how to single crochet, chain and count stitches, you can make this. See below for the step by step tutorial!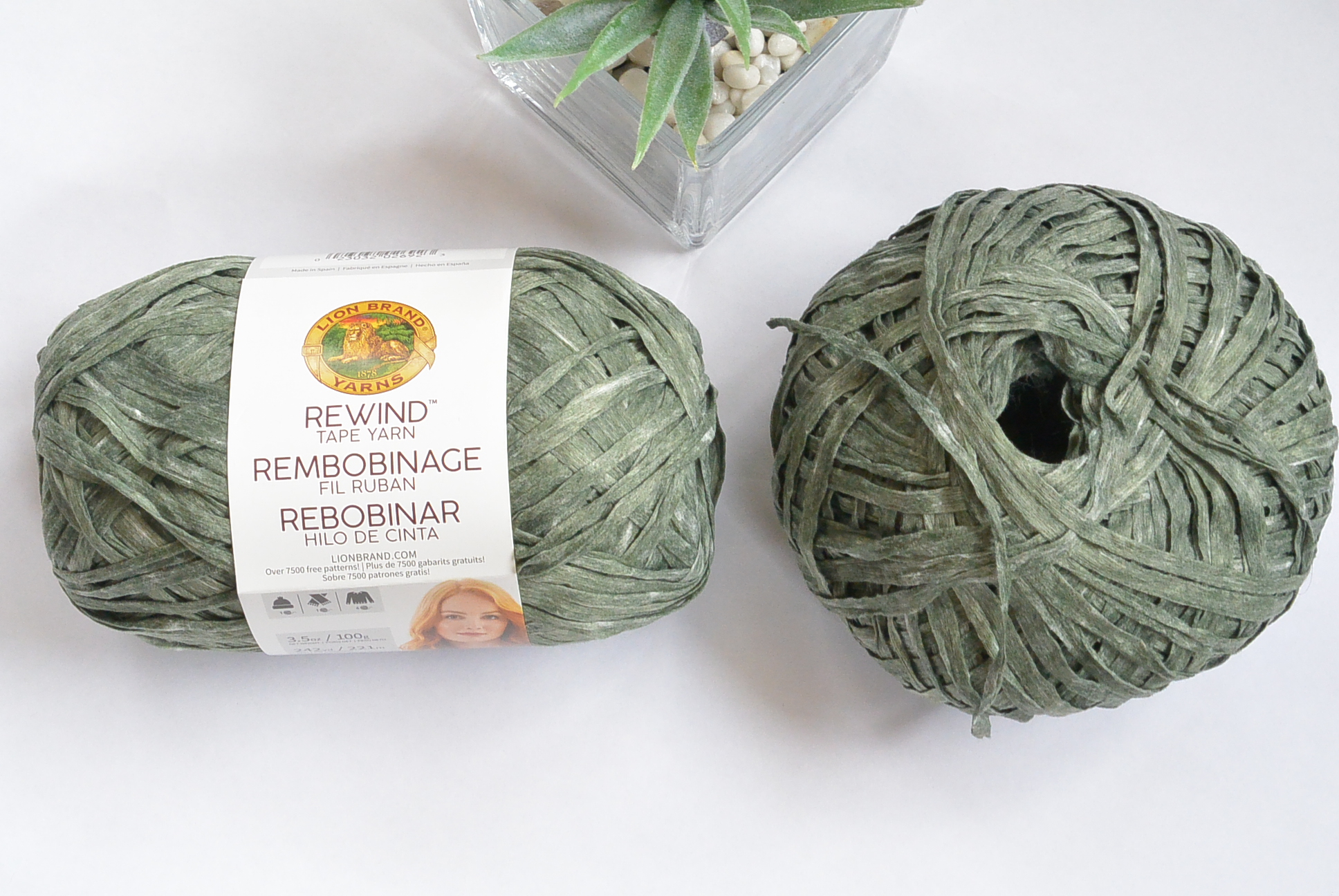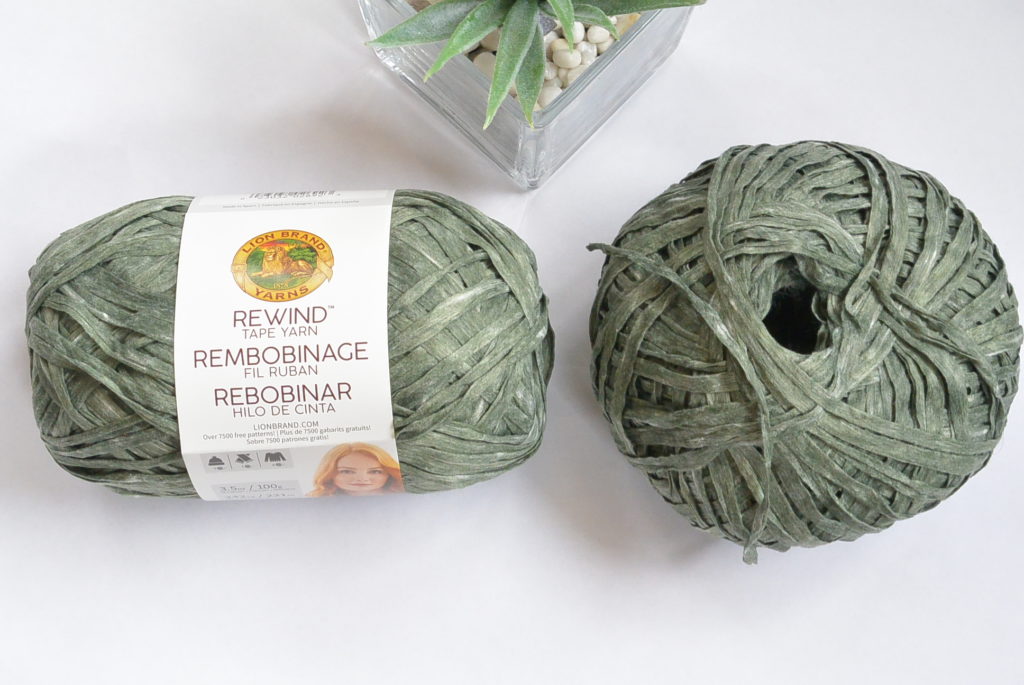 Above: This yarn is so unique, super soft and very easy to work with. If you've never tried a tape yarn, I definitely recommend Rewind. The label includes a photo of a knit sweater that's also really cute. I'm thinking I'd like to make a top with the Griege color.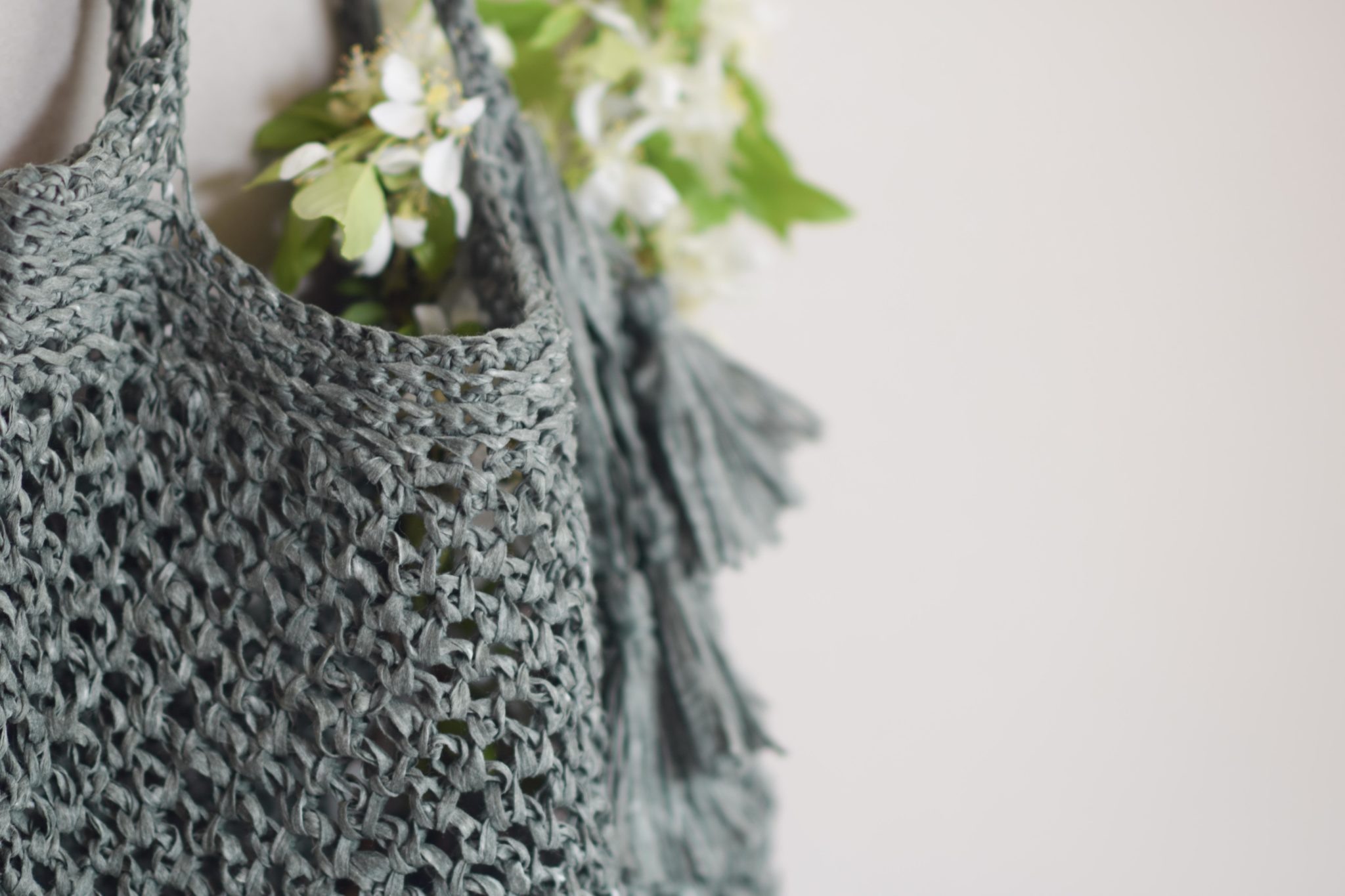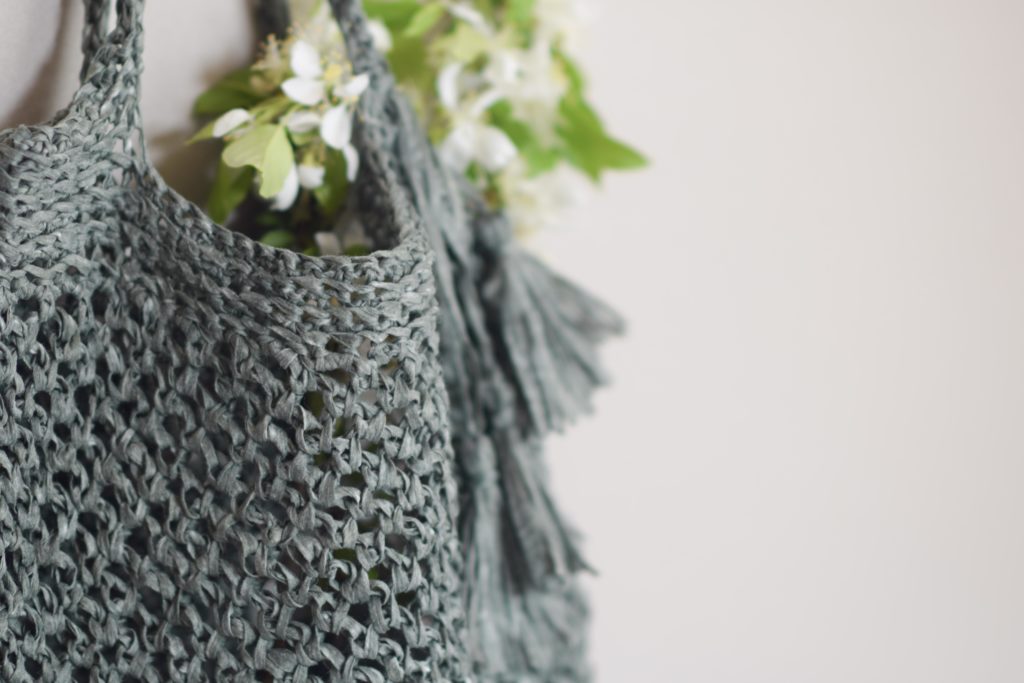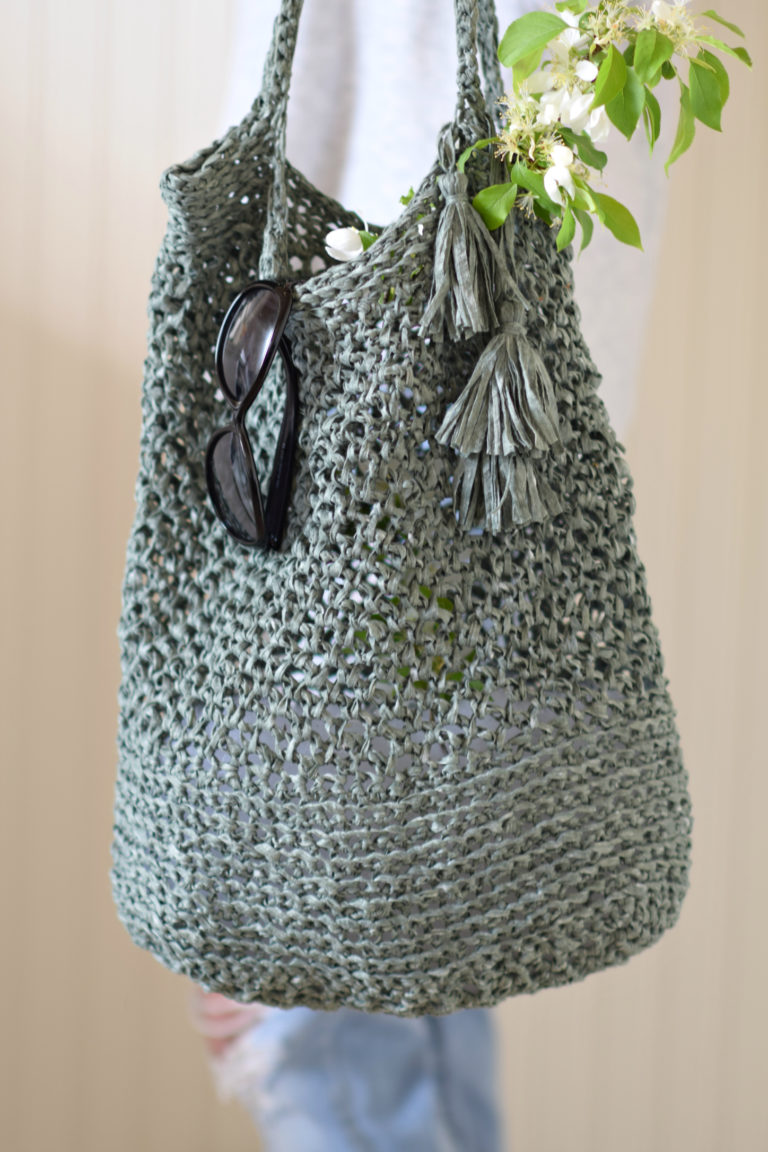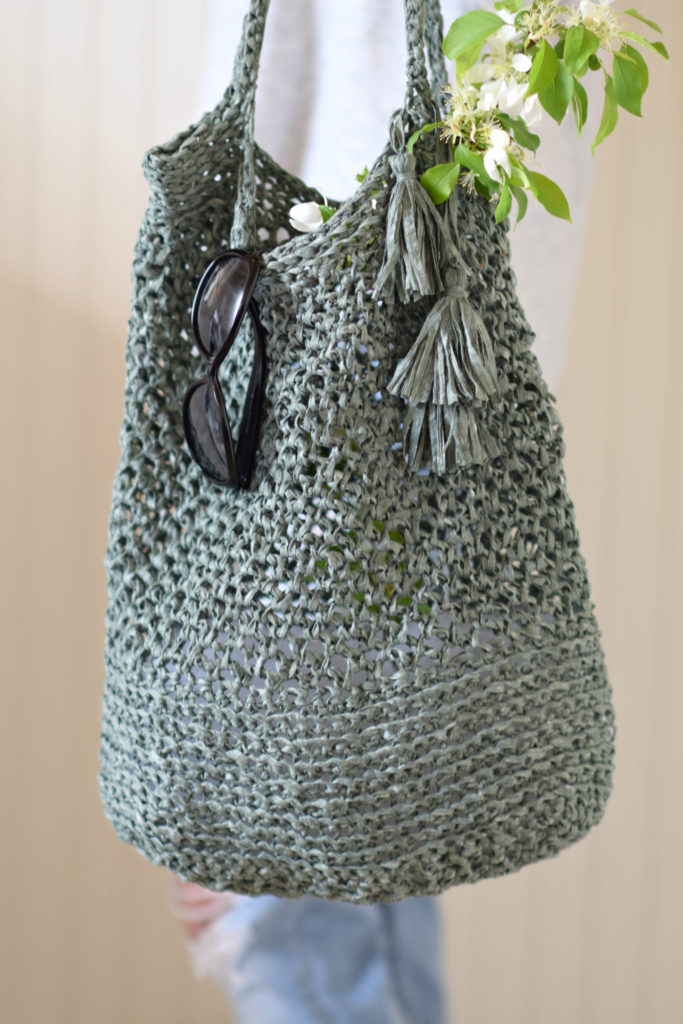 Below: Remember the Manhattan Market Tote? It's such an awesome bag to haul things around. You can probably see some similarities in the design of these two bags! This Palmetto Tote has a much lighter, open stitch work at the bottom and less bulky handles. The bottom of the Manhattan Market tote (below) is worked as a flat circle and then uses the waistcoat stitch which creates a super tight fabric.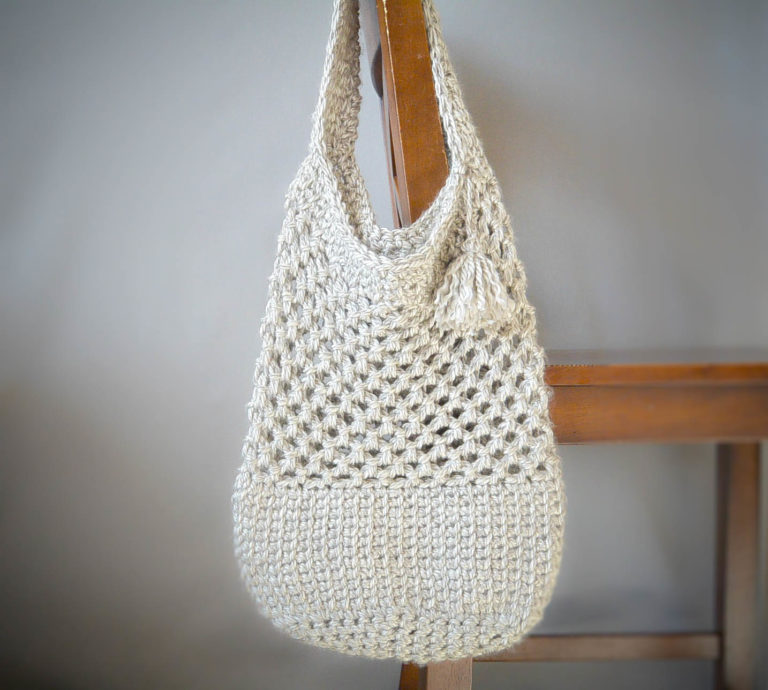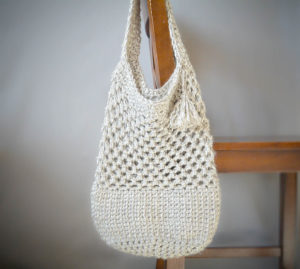 Ready to get crocheting?! I've written this more as a "how to" than a rigid pattern. It's meant to be a guide as well as a simple pattern to follow so you can make this bag easily. I often prefer to explain projects in "people terms" rather than pattern terms, so this is a little mix of both. Hope you enjoy!
How To Crochet A Market Tote – The "Palmetto" Tote Crochet Pattern
Bag Measures approximately 14″ X 17 "
You will need:
US Size L Crochet Hook
US Size K Crochet Hook
2 Skeins of Lion Brand Yarn Rewind Tape Yarn (here) from or comparable #5 Bulky Yarn (Find the full kit from Lion Brand here)
Scissors
Tapestry needle to weave in ends
Skills & Abbreviations:
ch- chain
sc – single crochet
sk st – skip stitch
sc flo – single crochet through the front loop only
sl st – slip stitch
ch sp – chain space (you will see this referred to as a ch 2 space)
Notes: This pattern is super forgiving! Your bag might turn out a bit bigger or smaller depending on how tightly you crochet. This is meant to be an easy, fun pattern and guide on how to make a tote!
Step 1 Making the Base of the Crocheted Market Tote
First, you're simply going to crochet a rectangle with single crochet stitches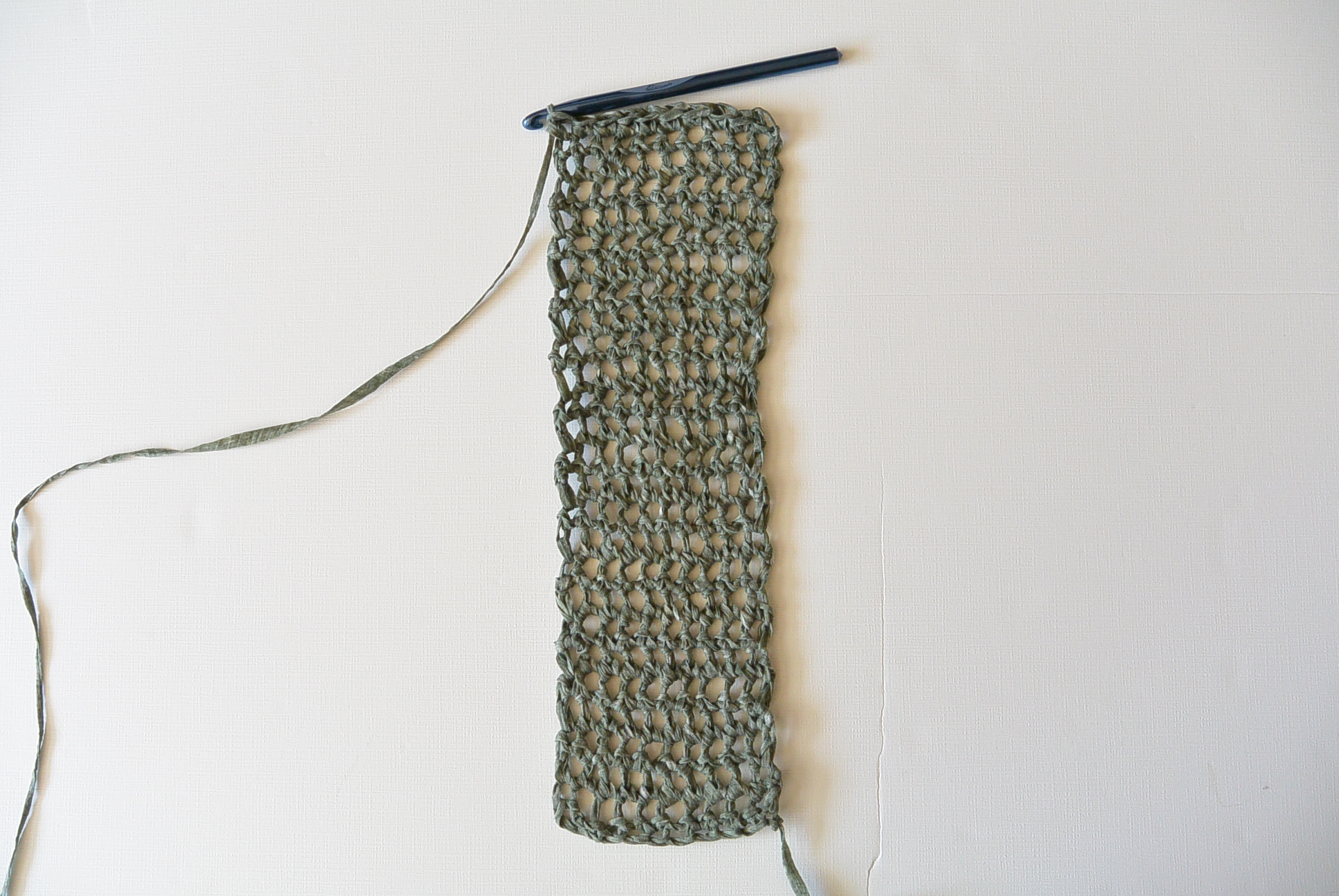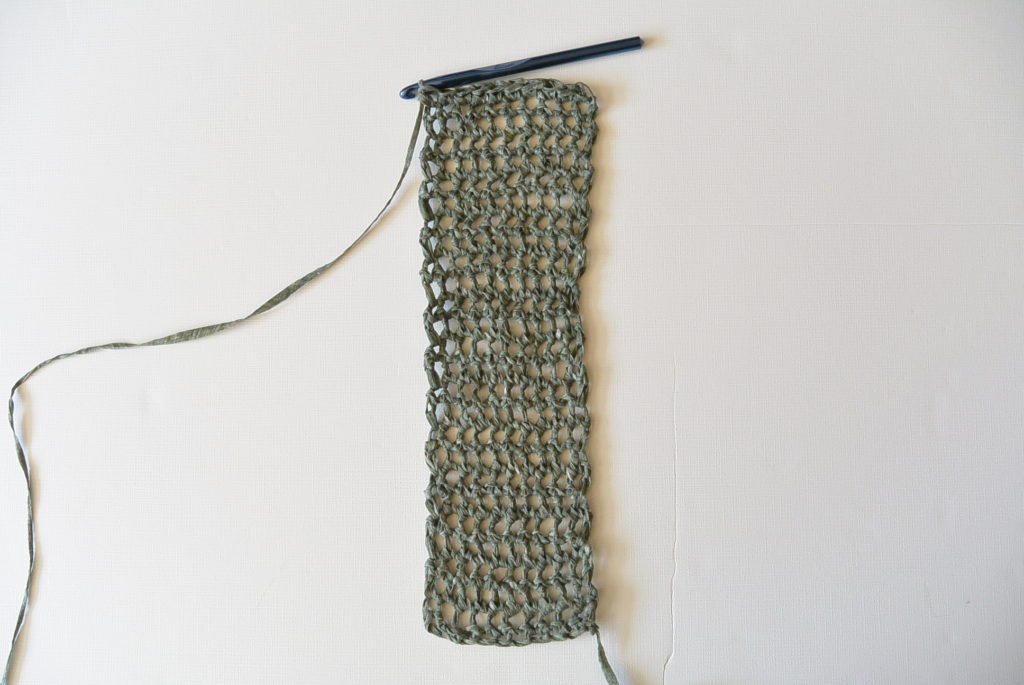 Chain 11 (With your Size L Crochet Hook)
Row 1 Sc in each st across the row, turn
Row 2 Ch 1, sc in each st across the row, turn
Repeat row 2 until the base of your bag is approximately 12.5″ long
Once you're piece is 12.5″ long, you will move onto the Bottom Portion of the Bag in Step 2
Step 2 Crocheting the Bottom Portion of the Bag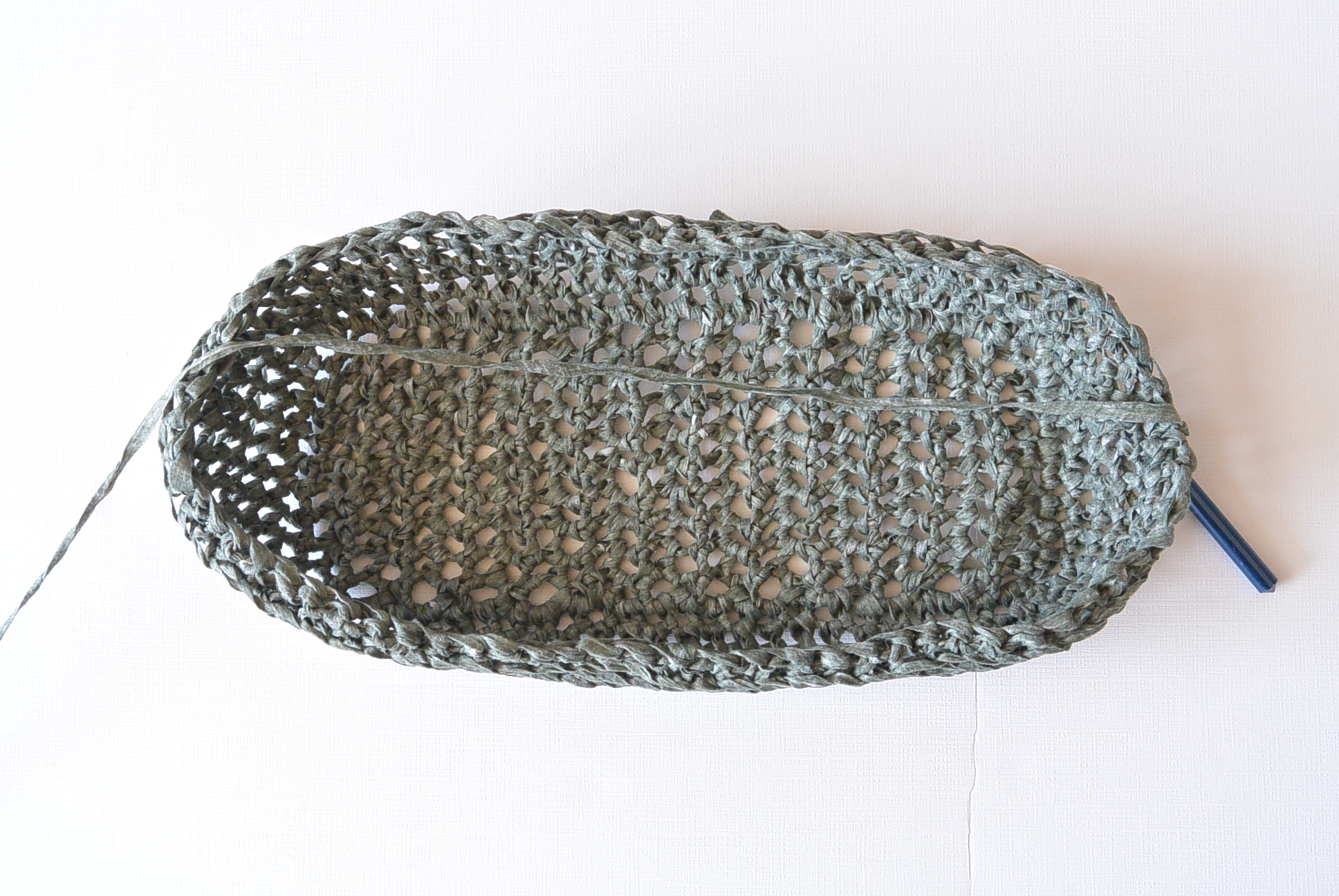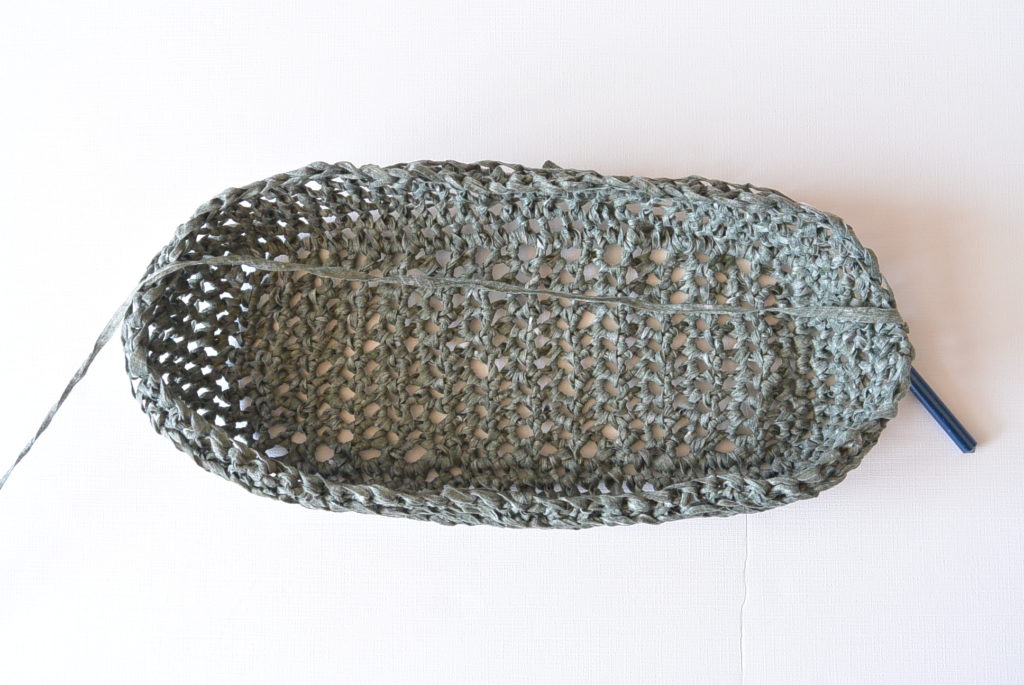 Round 1 Sc evenly around entire base of the bag (Mark rounds as needed)
Round 2 Sc flo in each st around (Work in continuous rounds – you don't need to join rounds. Mark your rounds with a stitch marker as needed)
Repeat row 2 for approximately 4″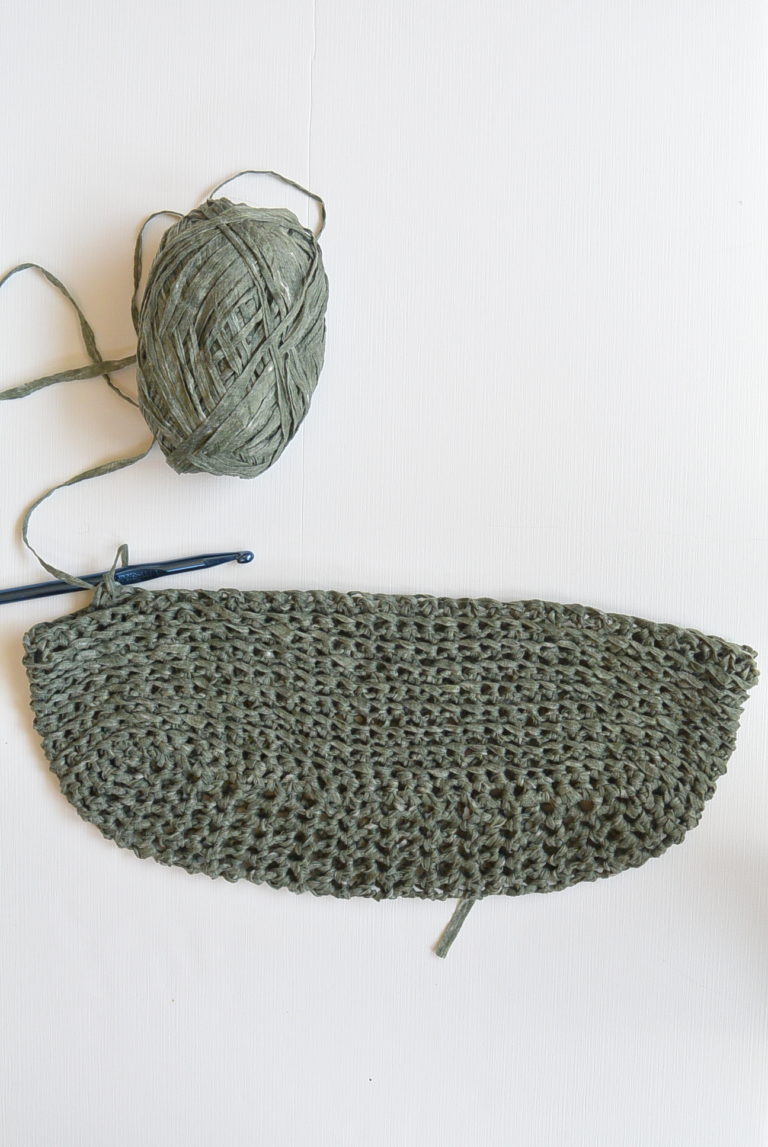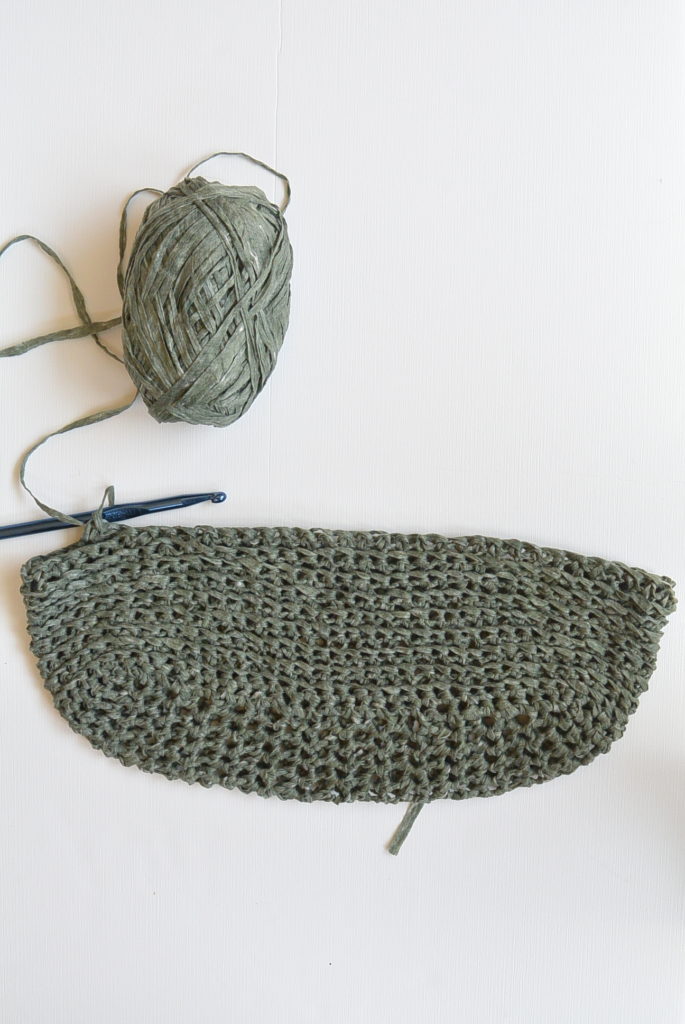 Above: Isn't the texture cool? Single crochet through the front loops is one of my fave stitch patterns – and it's so easy!
Once you've crocheted for 4″, you will move onto Step 3
Step 3 Crocheting the Middle Mesh Portion
Round 1 Ch 2, sk st, sl st into next st
Round 2 Ch 2, sl st into next ch 2 sp
Repeat round 2, working in continuous rounds for approximately 9″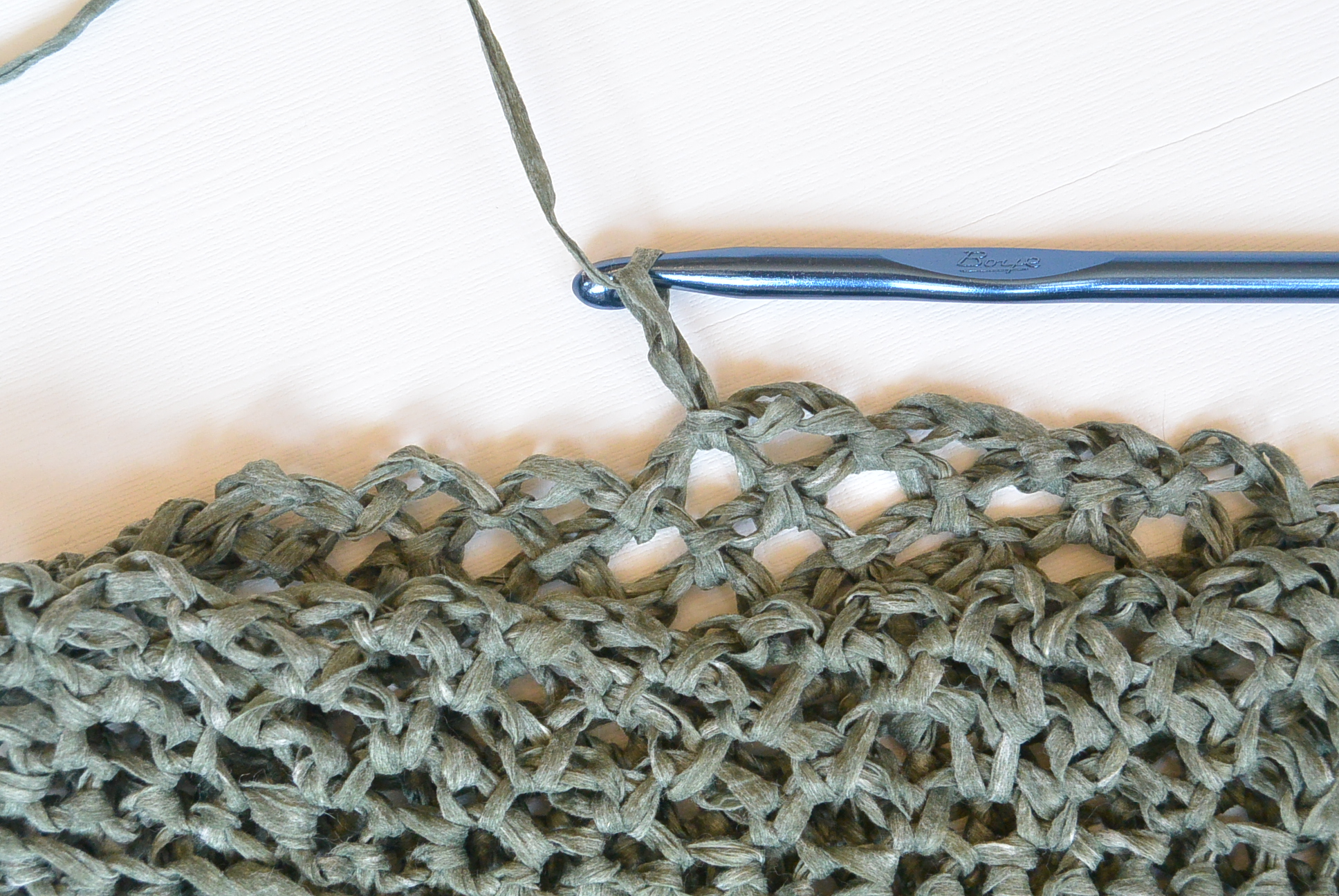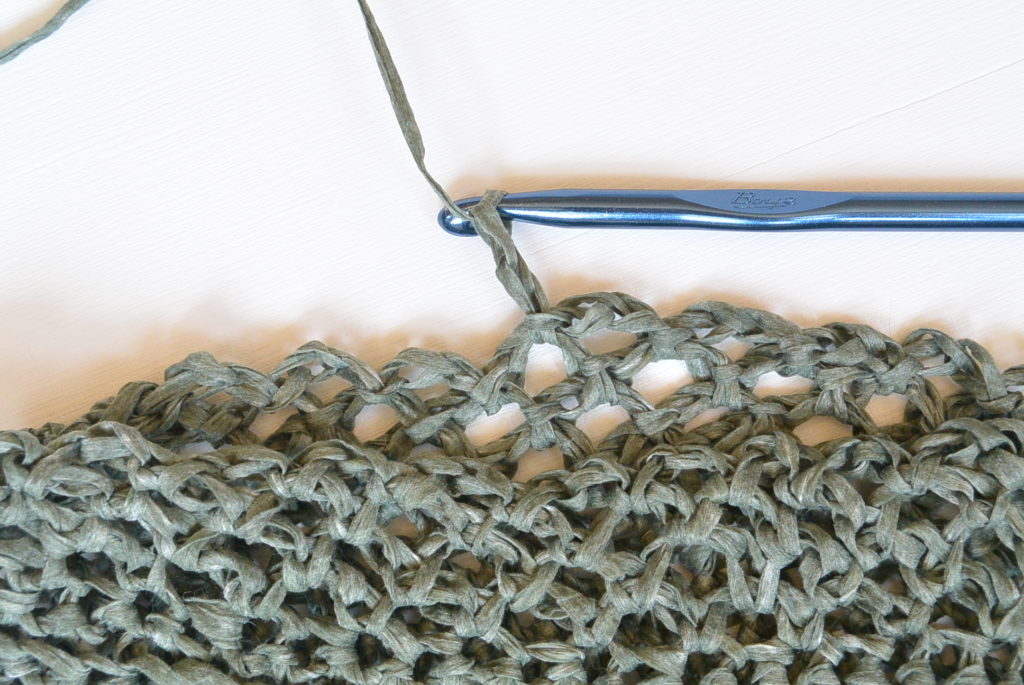 If you need some help with this mesh stitch, you can see my full tutorial and video here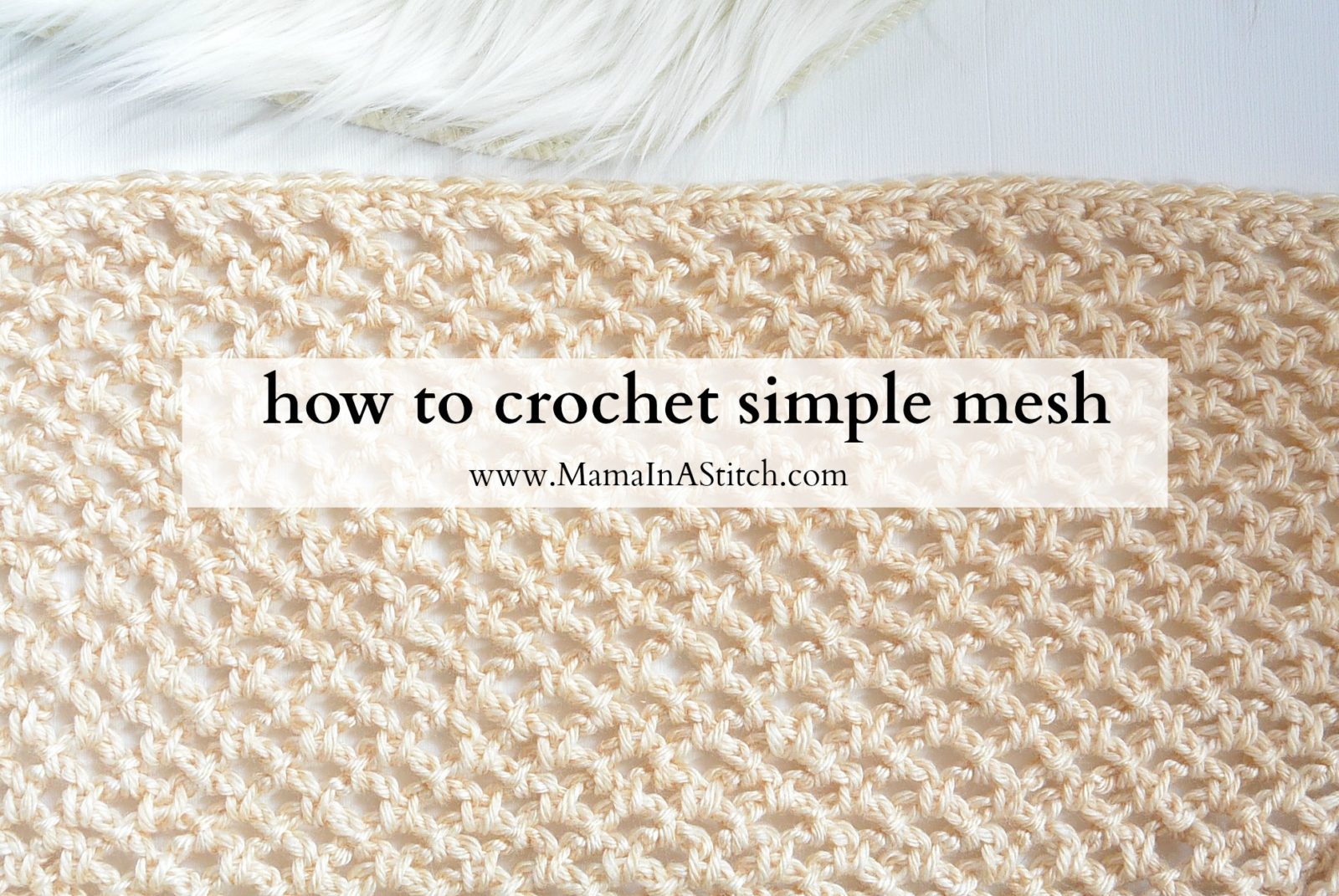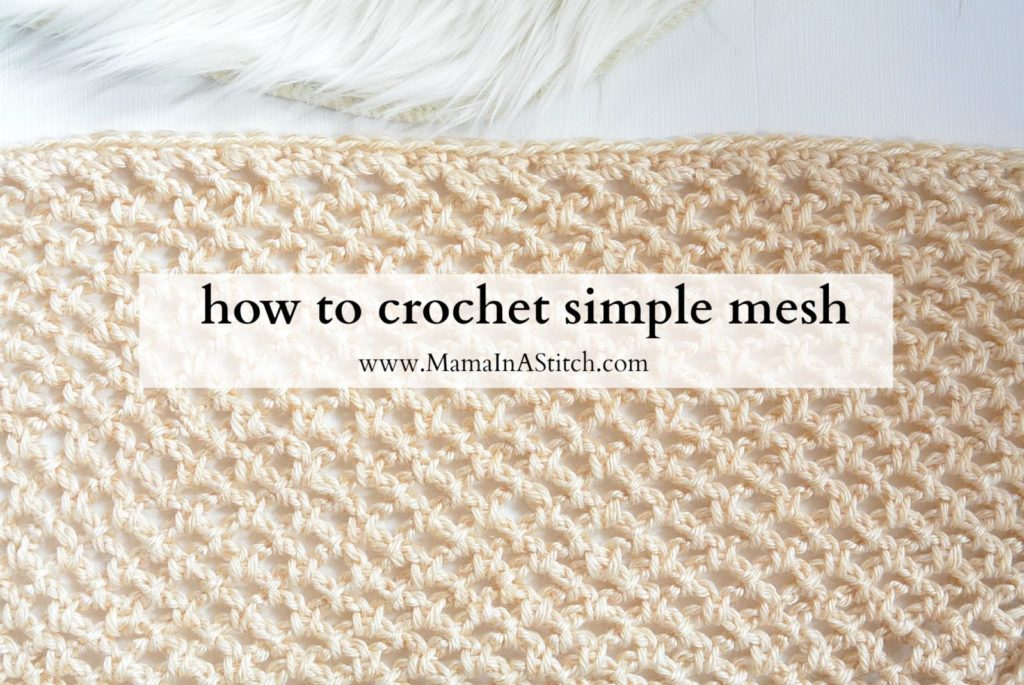 Once you've completed approximately 9″ of the mesh pattern, you will move onto the top of the bag
Step 4 Crocheting the Top of the Bag
(Work in continuous rounds)
Round 1 2sc in each ch 2 sp around
Change to US Size K Hook
Round 2 Sc flo in each sc st around
Round 3-5 Repeat row 2
Step 5 Crochet Handles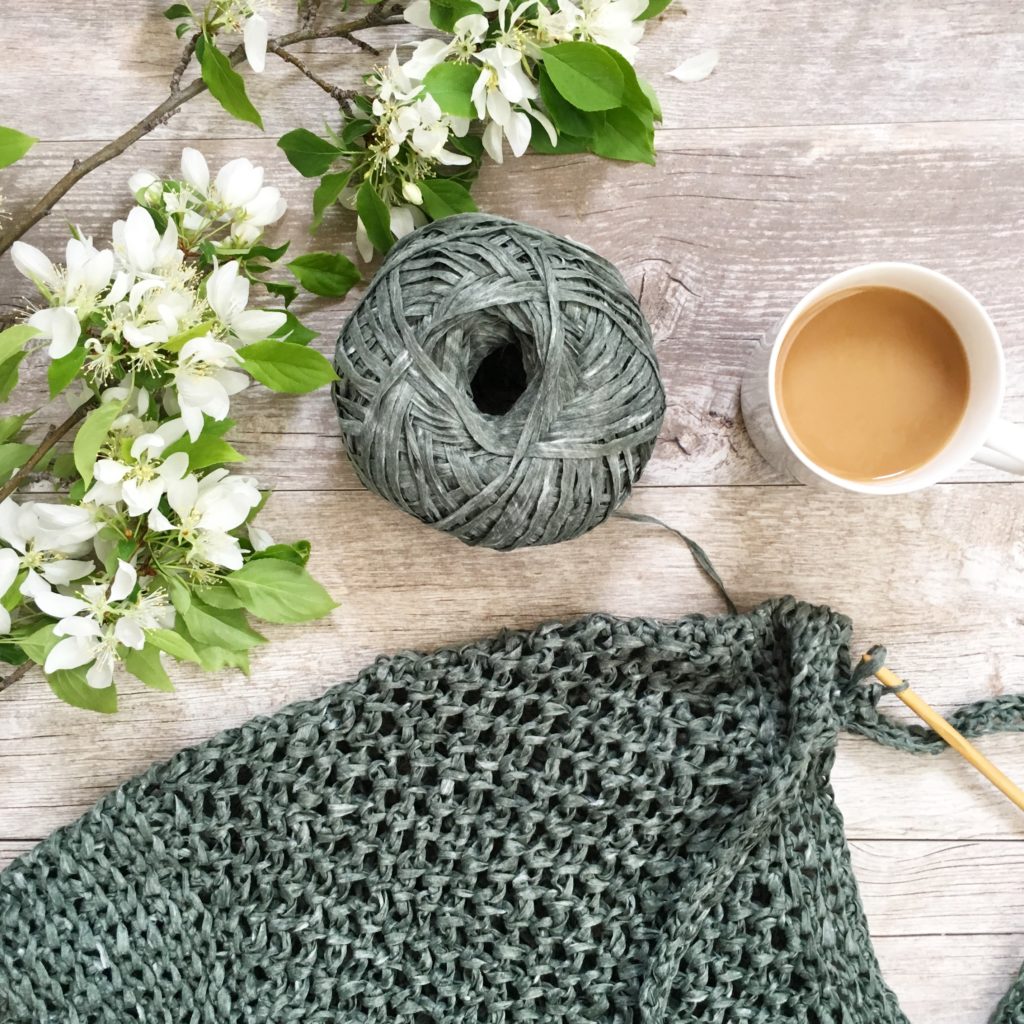 Lay bag flat in front of you and place stitch markers approximately 8 stitches inward (or approximately 3″ inward) on each side, both for the front and the back
When you reach a stitch marker, ch 40, attach to other stitch maker with a single crochet stitch. Work around bag, by single crocheting through the front loop only to next stitch marker. Create another ch 40, which will be the 2nd handle, attach chain to bag at next stitch marker with a single crochet stitch. Continue to work around single crocheting through the front loop only. Once you reach each handle, single crochet in each ch st across, then continue to single crochet through the front loop only around the bag until your reach the next handle. For the final handle row, work slip stitches across each handle. Tie off and weave in ends.
Step 6 Add Optional Tassels
You can easily make some fun tassels with your extra yarn!
Trim your tassels and attach them to the handles on the bag!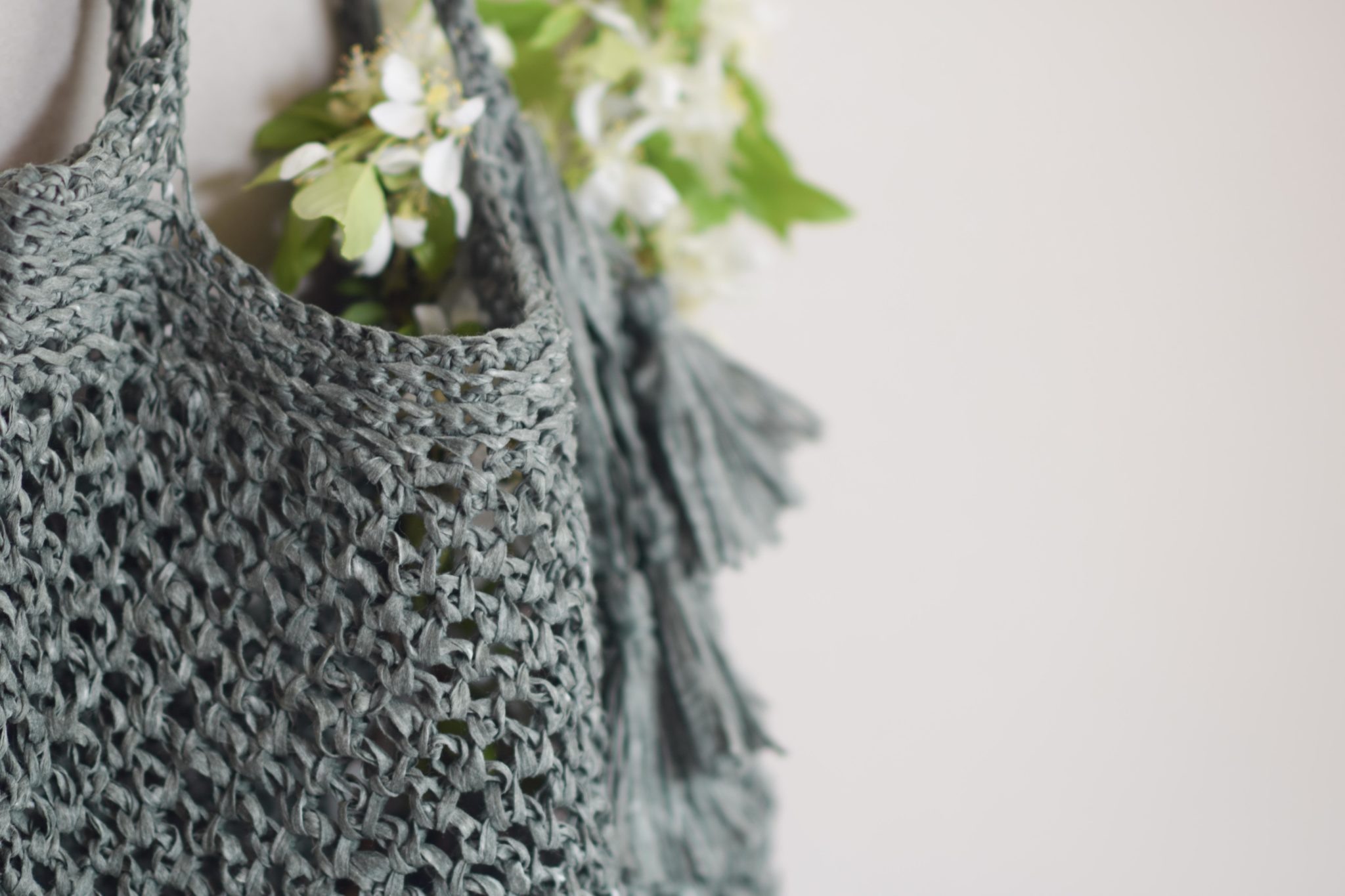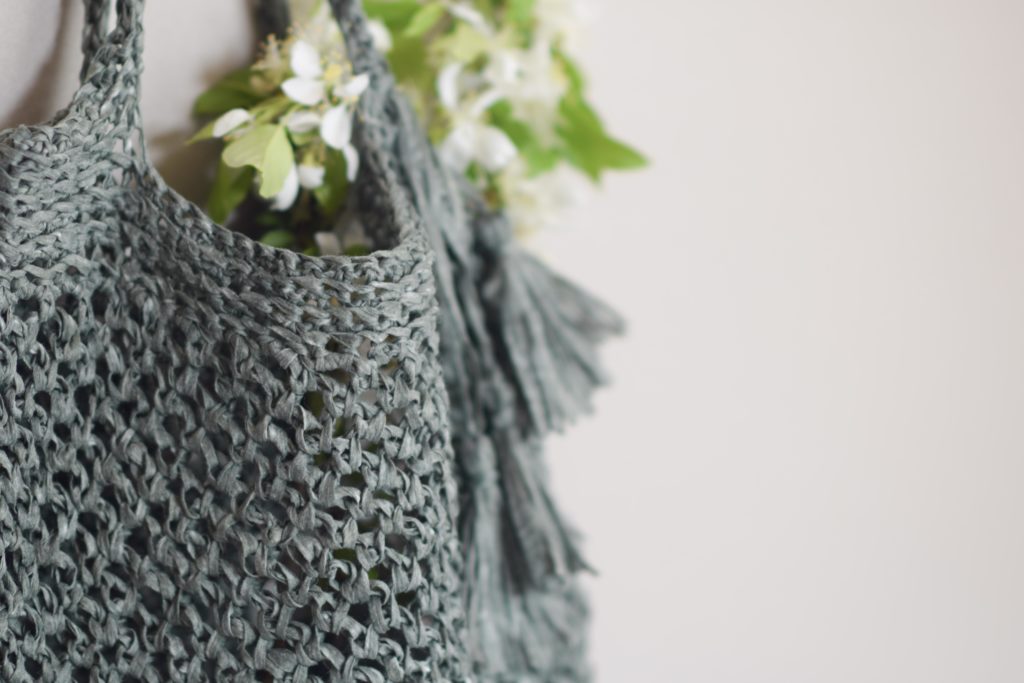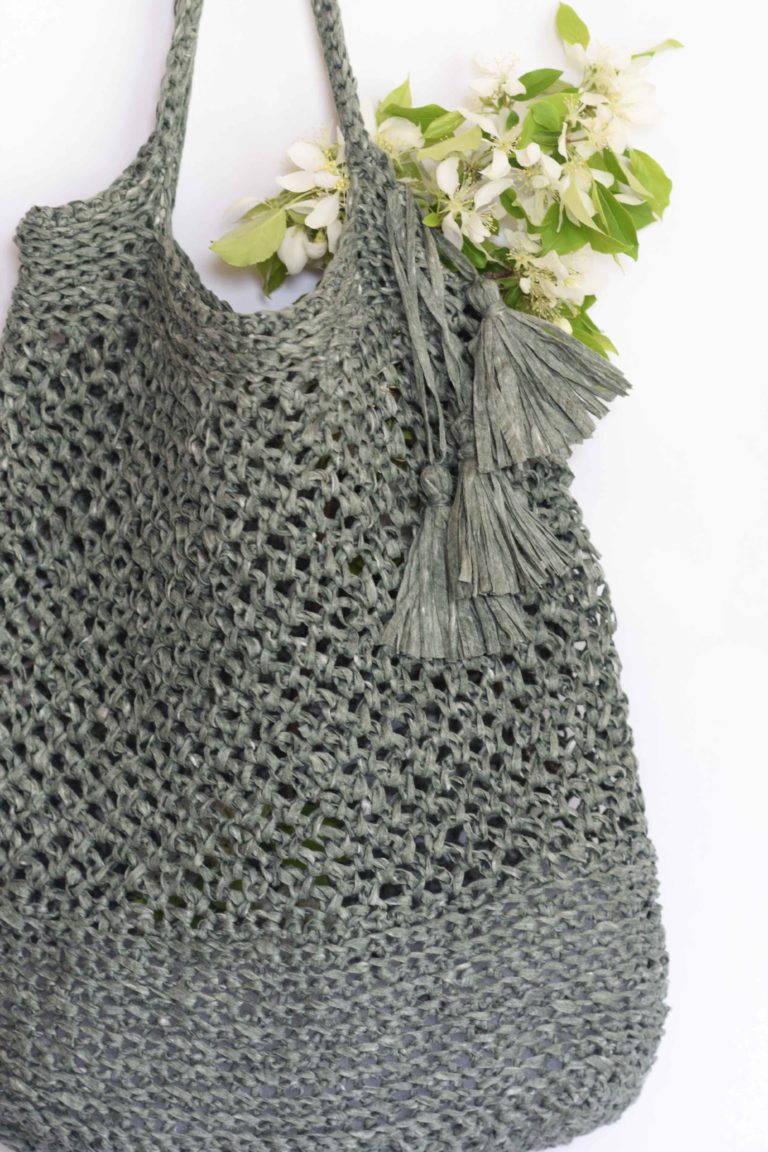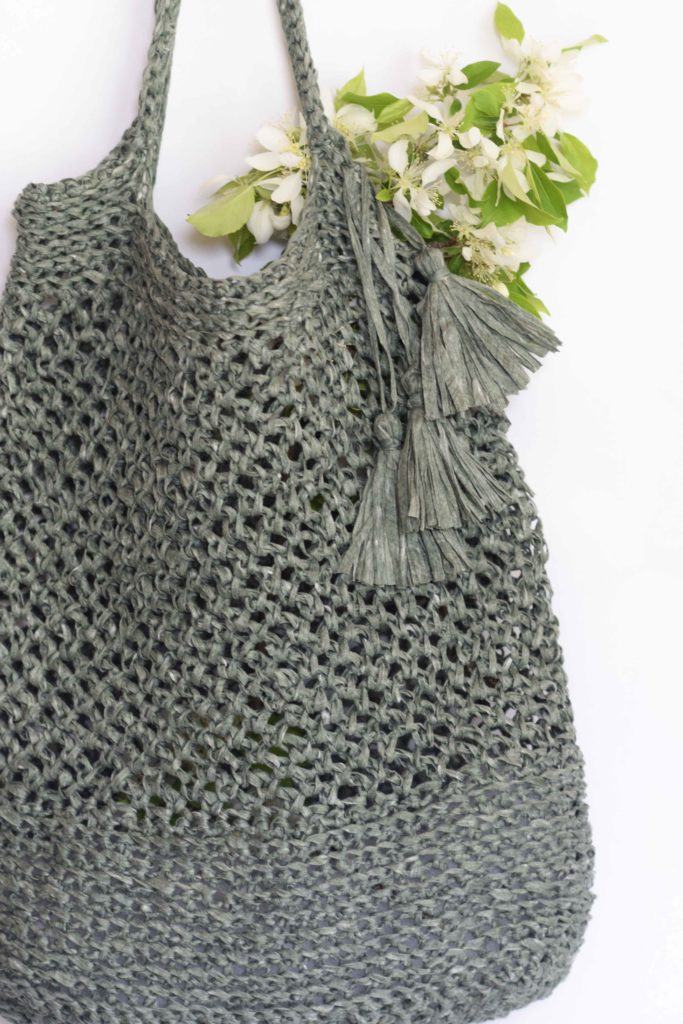 That's all there is to it my friends!


I hope that you enjoy your new bag and happy spring!
XO
Jessica
If you liked this, you might also like: