Knit & Crochet Holiday Gift Guide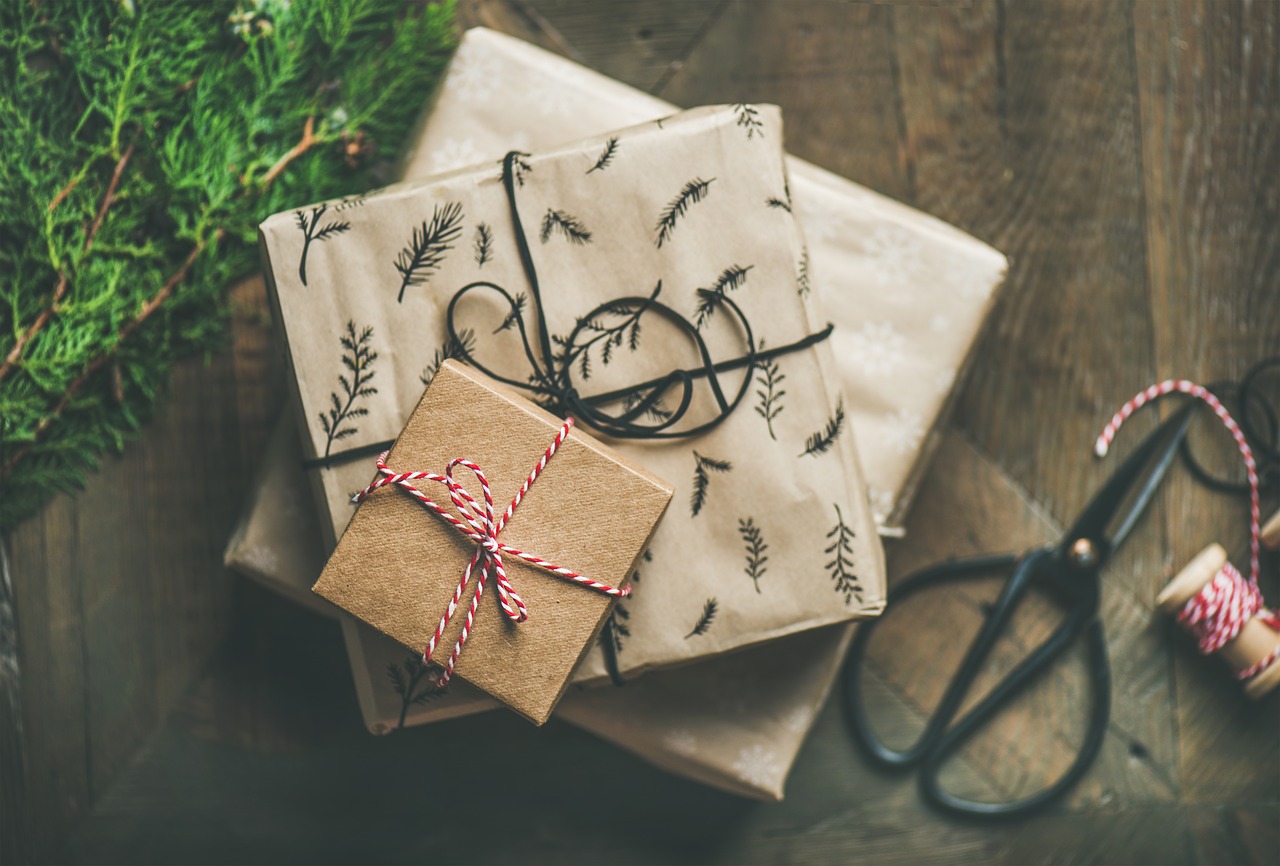 If you knit and crochet, you probably have some friends that do as well. This list is made up of things I've used and loved, or items that I'd love to receive myself! You've also given me many ideas and suggestions over the last few years, so this list is made with you in mind. 😉
Let's start with a big wish list item – yarn! We rarely want to splurge on ourselves, so now's the time to put some yarn you've been eyeing on your wish list. These are my fave picks for gift giving.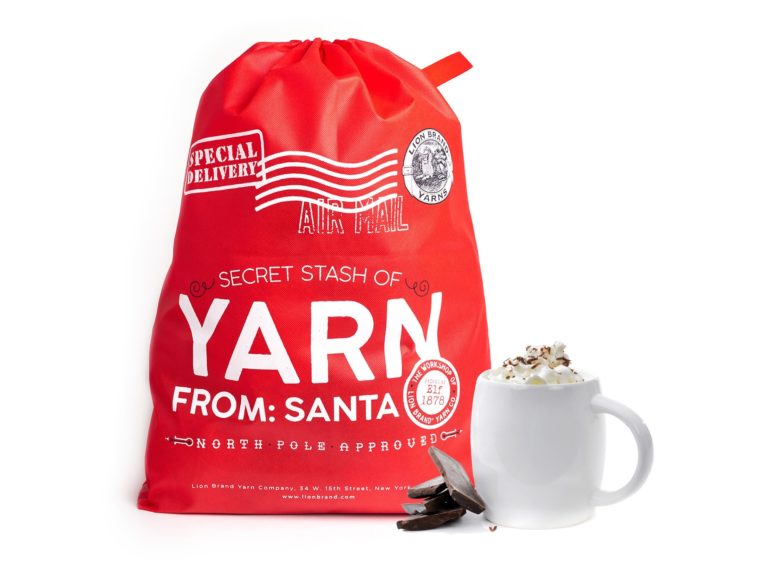 Santa Bag of Yarn Currently Only $9.99 (here)! (on mobile some readers have let me know it says "currently unavailable". It is still available when I attempted to order from my PC)
Above: This Santa Bag of yarn is a steal of a deal and I'd love to receive this adorable bag filled with 9 skeins, wouldn't you?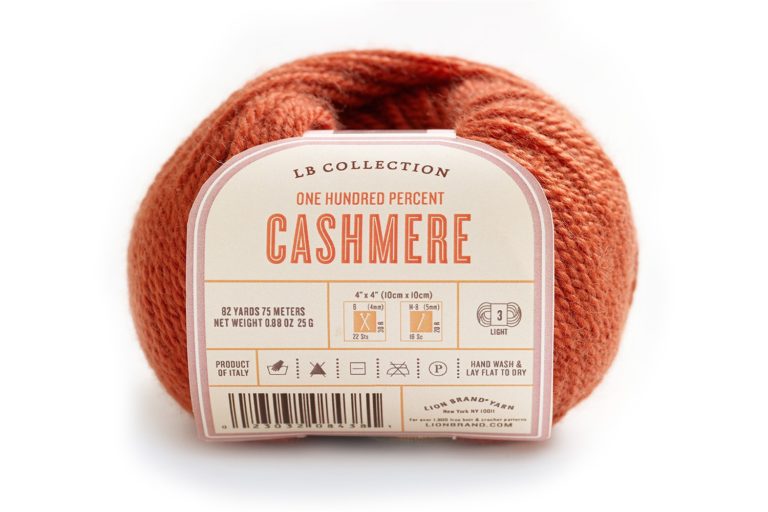 How about two skeins of cashmere in a pretty little bag to make the perfect gift for any knitter or crocheter. 🙂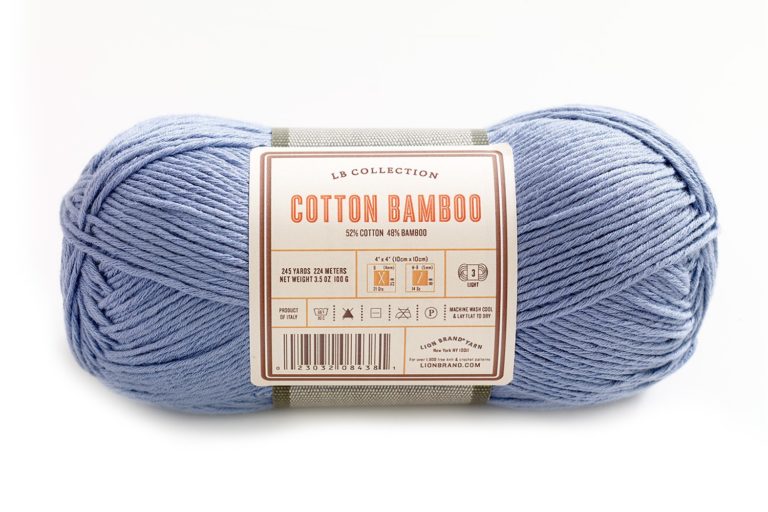 This cotton bamboo is sooooooo soft and is lovely for those friends who live in warm weather climates.
You can take advantage of several sales on yarn up until Christmas. Currently, Lion Brand Yarn has great deals – see their yarns here.
I also love the yarns from Wool & The Gang (here) and We Are Knitters (here)
Supplies:
Above: I am always looking for my scissors (and my tapestry needles for that matter). We can all use a pretty pair of stork scissors (here). Pair these scissors with a couple of skeins of yarn in a pretty bag to make a beautiful gift.
Above: Lovely notebook (here) to keep track of projects. Who else uses notebooks to take notes and keep track of their projects? Me!
Above: These yarn bowls make unique and beautiful gifts, don't you think?
Above: Everyone needs extra hooks. The couch cushions like to swallow mine up so it's nice to have an extra set.
Wooden hooks (here) are always a treat too! Whenever I post a photo with a wooden hook, folks ask about where I got them.
I love the case that these needles come with. My needles mostly reside in a pickle jar, but this case is super handy. By the way, my favorite needles are a pair of US 17's 24″ circular knitting needles by Addi (see some of their needles here)
Love, love, love this beautiful book, Crochet Kaleidescope (here)! It makes for a pretty coffee table book as well.
Knitting Stitch Dictionary (here)
If you're going to have just one book on knitting or crochet, a stitch dictionary is the way to go in my opinion!
Crochet Stitch Dictionary (here)
Crafty Llama (here) by Mike Kerr – This is an adorable story about "crafting, friendship and the very best gifts". It would be super cute to gift this book alongside a hand knit beanie or crocheted blanket for a little one. The illustrations and colors are soothing and simply adorable! The publisher sent me one and I highly recommend it!
Corner To Corner Crochet (here) by Jess Coppom – can you believe I've yet to try corner to corner? That's why it would be awesome to get or receive this book in order to get inspired! A beautiful book full of useful and beautiful patterns.
As yarn lovers, we often have LOTS of yarn. This calls for yarn storage solutions!
Above: This is the cube storage (here) that I use in my "yarn room". This may not be a gift to a friend, but maybe a wish list item when you start organizing in the new year.
What other items would you add this this gift guide? I'd love to hear more of your ideas in the comments section below!
XO
Jessica
All opinions are 100% my own. I received a free copy of Crochet Kaleidescope, Crafty Llama & Corner To Corner Crochet in order to share my honest feedback with you.