How To Crochet A String Shopping Bag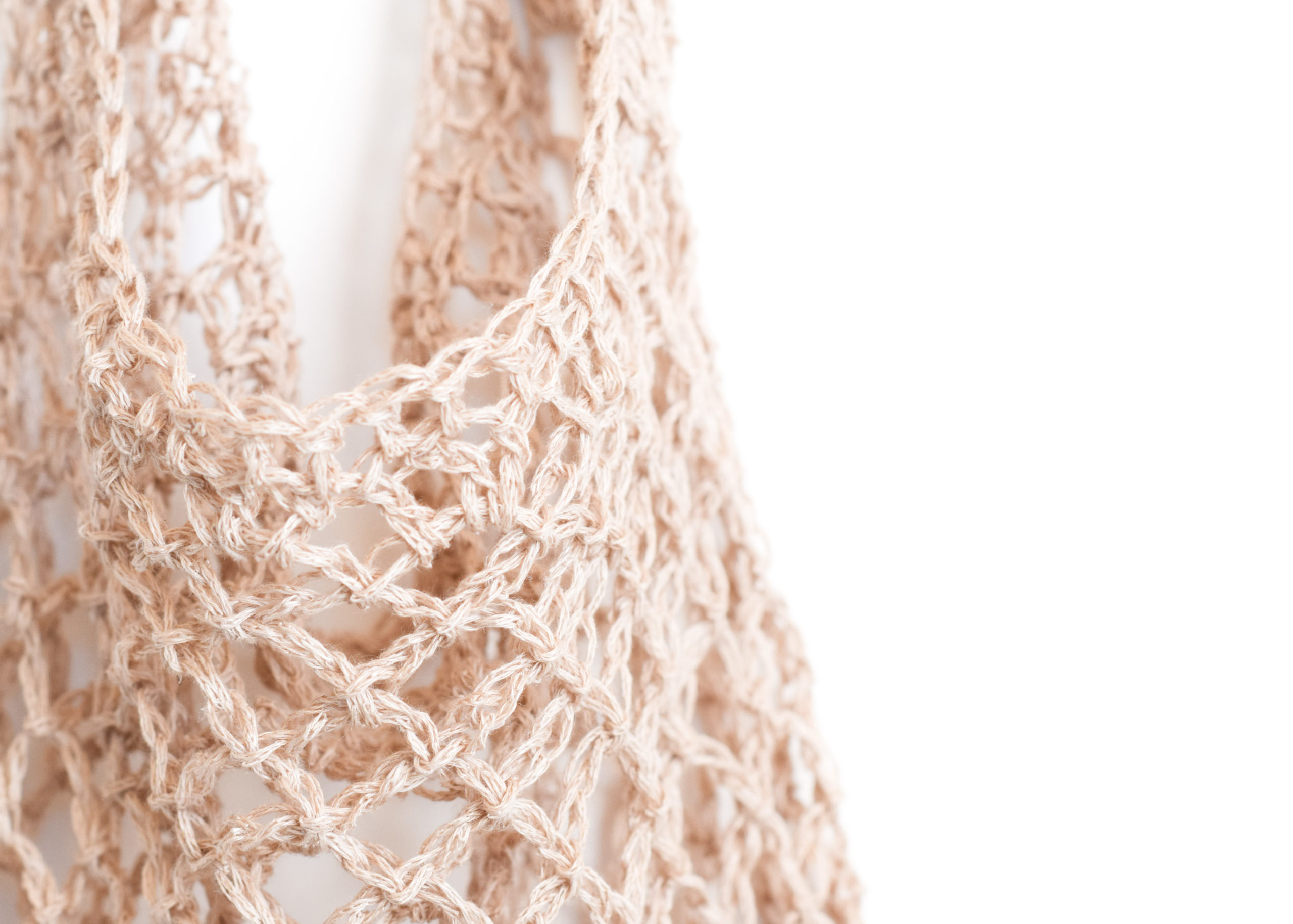 This super simple bag pattern is fun to make and so practical. With folks becoming more eco-conscious and grocery stores cutting back on plastic, I'm so happy to be able to make these!
Use any light weight yarn that you have on hand! You can see the full, free Eco String Bag Pattern below or you may choose to purchase the ad-free, printable pattern from Etsy HERE.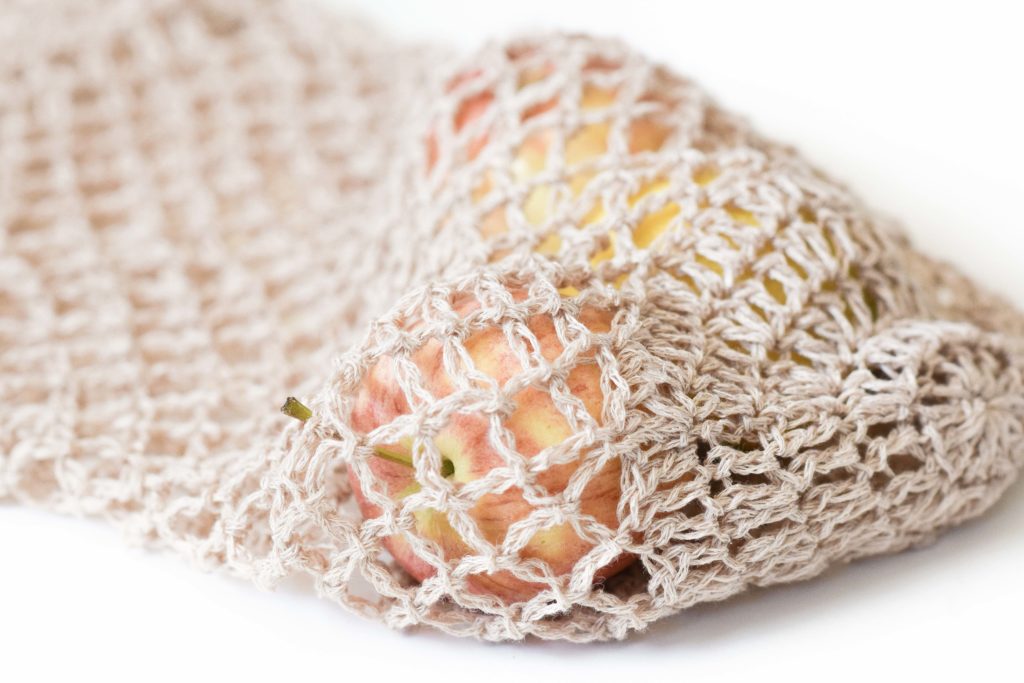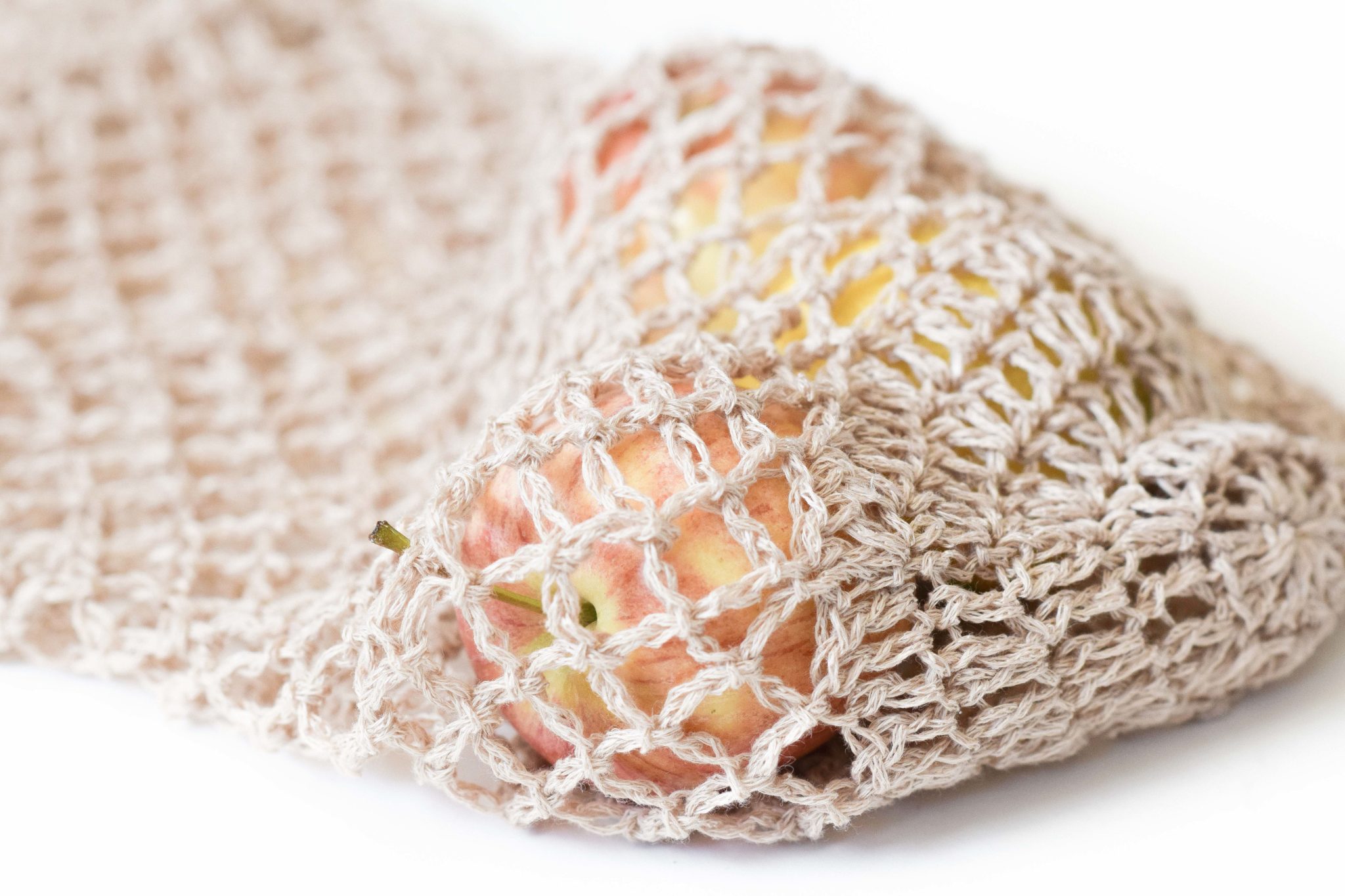 This was such a fun project for me because it worked up quickly and felt so "summery". If you follow the blog, you might remember that I shared an Eco-String Market Knit Bag Pattern (here), and have since gotten requests for a crocheted bag.
This is definitely the lightest bag I've made (see my other ones here and here), but also one of the sturdiest.
What Yarn Should I Use To Crochet A Market Bag?
And, this was the first time I've EVER used a fingering weight yarn. I love to use chunky and super bulky yarns, but when I received this from We Crochet, it looked SO perfect for a string bag. It only took one skein of yarn to make it!
You could use a worsted weight yarn for this bag as well. Simply go up a crochet hook size or two. The bag will turn out a bit larger, but you can follow the same stitch pattern.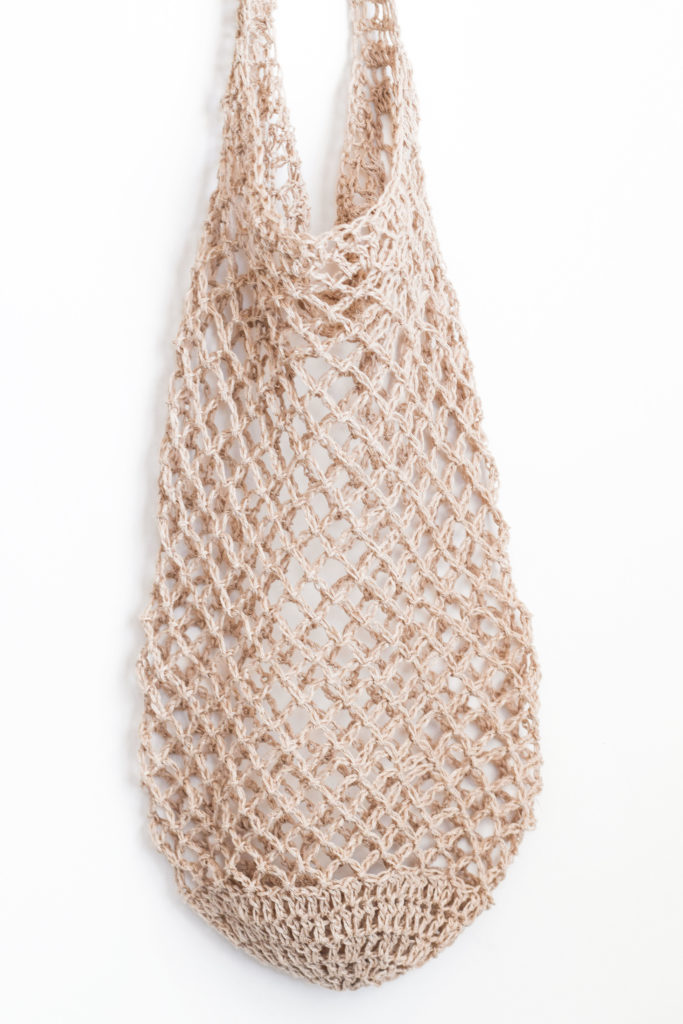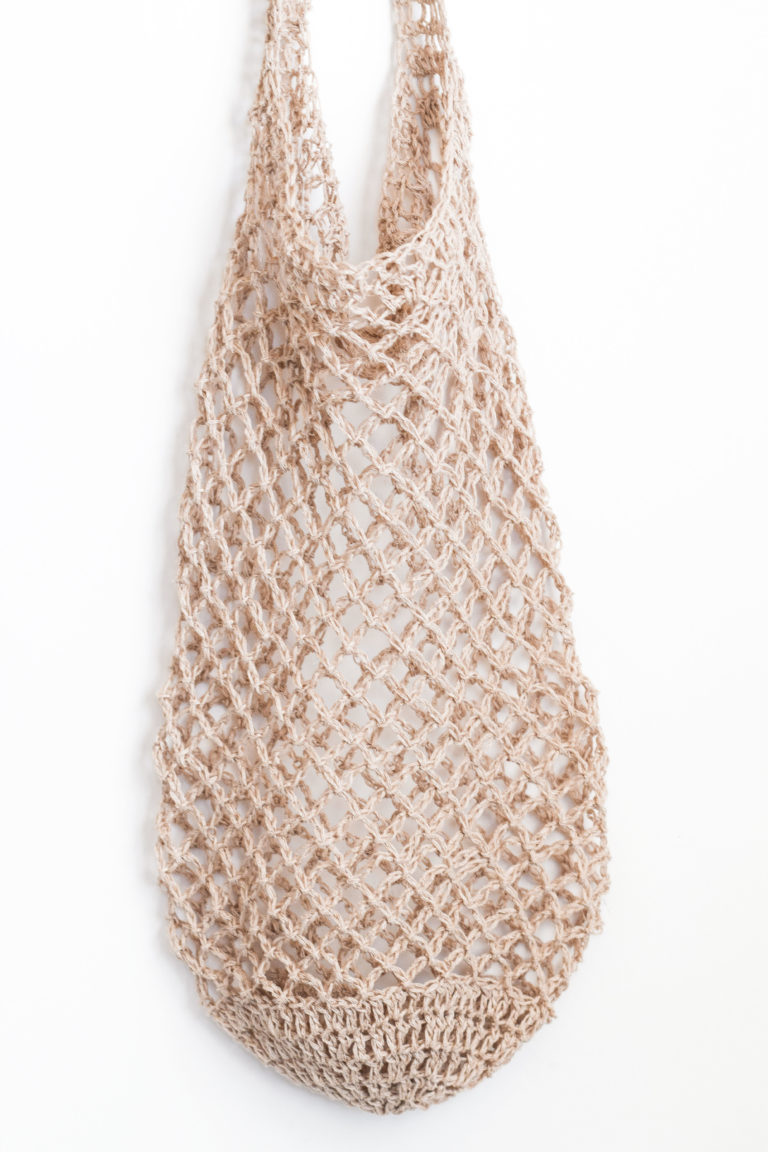 The Knit Picks Lindy Chain Yarn is gorgeous, sturdy, and high quality. I've always thought of using cotton for market type bags, but this linen and cotton blend worked SO beautifully!
The fingering weight makes it lighter and easier to scrunch up like a plastic bag, perfect for storing.
Remember, the pattern is super forgiving so anything from fingering weight, to worsted will work! Just use the matching hook.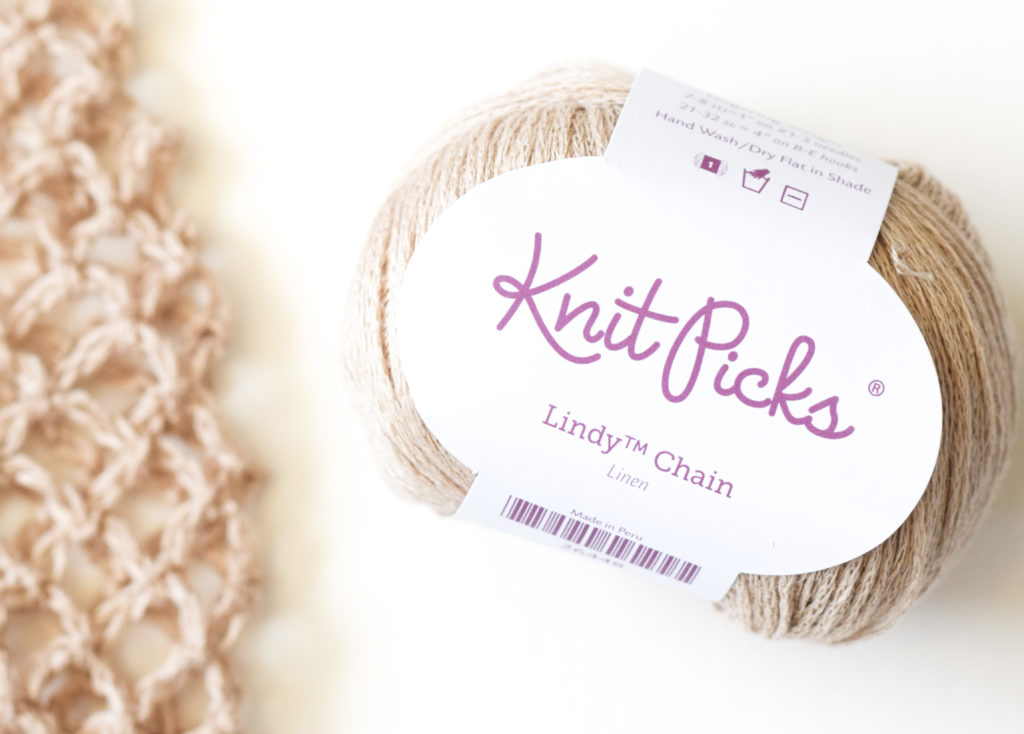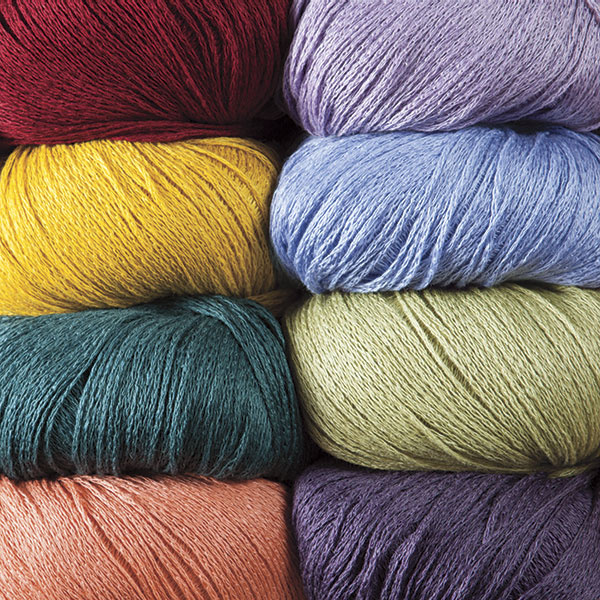 Because the bag is so pretty, I'm actually picturing it hanging in a laundry room to hold towels. You could even use it as a small laundry bag in a bathroom! It would be so much better than the pile of clothes I find on my daughter's floor. 🙂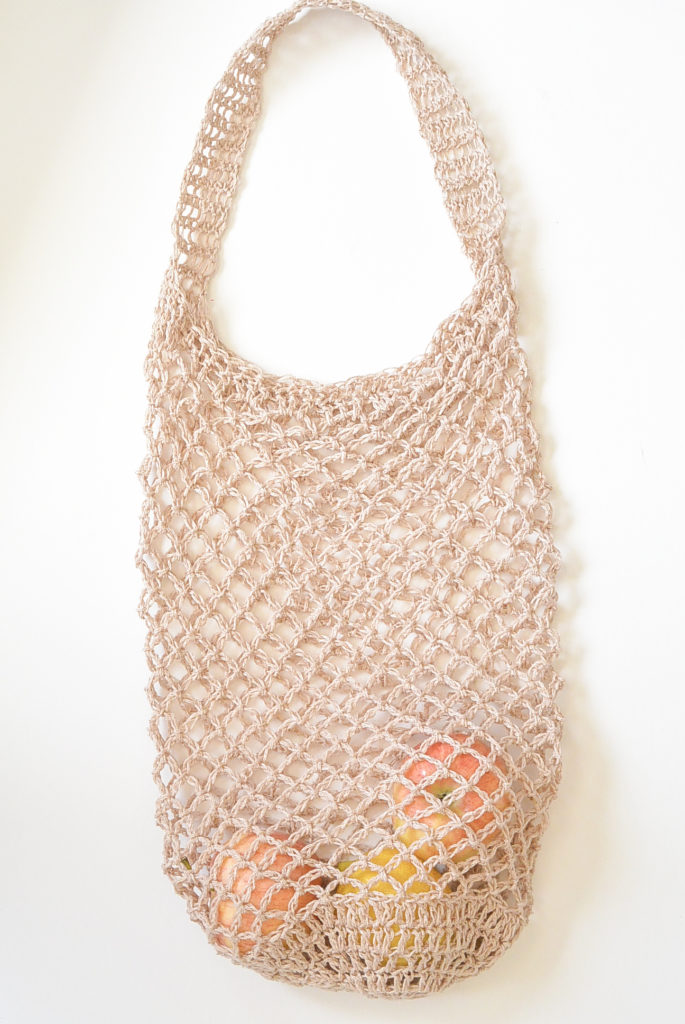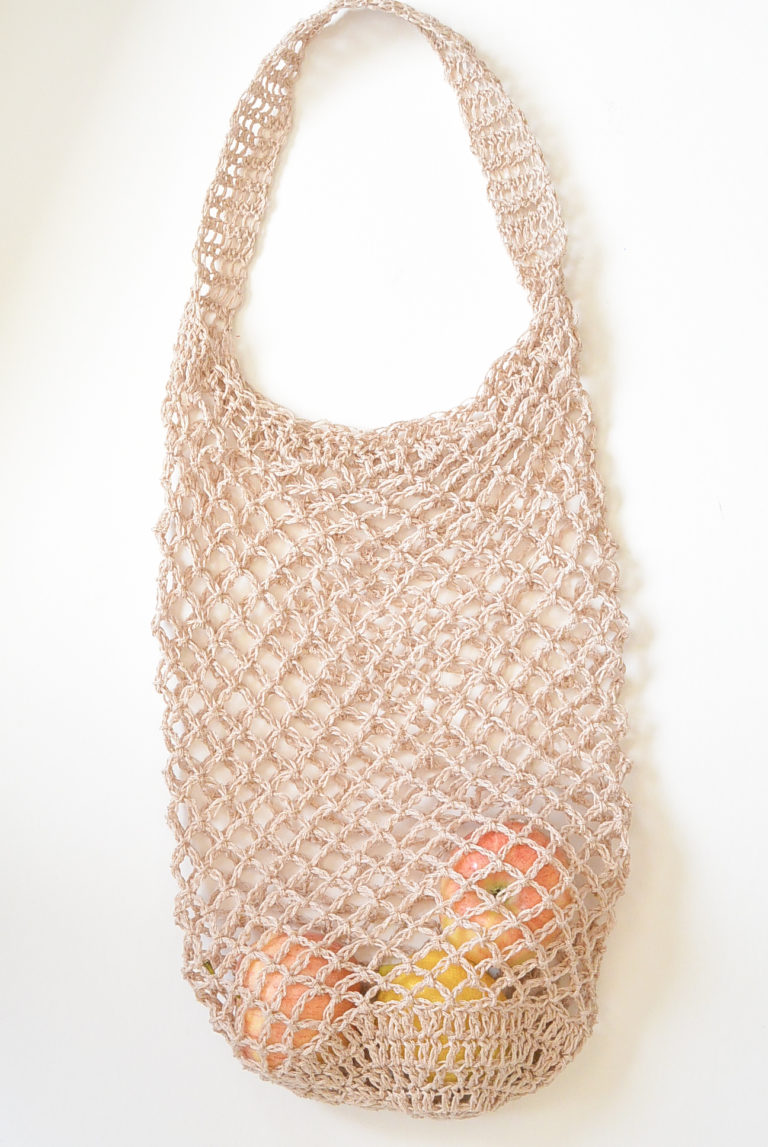 As you can tell from the photo above, this tote can carry quite a lot! The size is fairly small, but if you've ever made a similar style, you know they stretch and hold SO much more than you'd think. For this very reason, I didn't make mine very large at all. I'd rather carry a couple of medium sized bags than one massive, heavy bag.
Shall we get to the pattern?! First, let me show you a few photos of my progress while I made it.
How To Crochet A Market Bag Tote
You'll see my pattern below, but overall, you will use an open stitch to make this type of bag. There are many varieties of market bags, but I like to crochet a round base, and then make the sides.
This way, there is just counting for the rounds of the base, and the rest is mindless crocheting. Just crochet around, and around!
Before you know it, you have your beautiful bag.
Picture Tutorial Crocheting A Market Bag Tote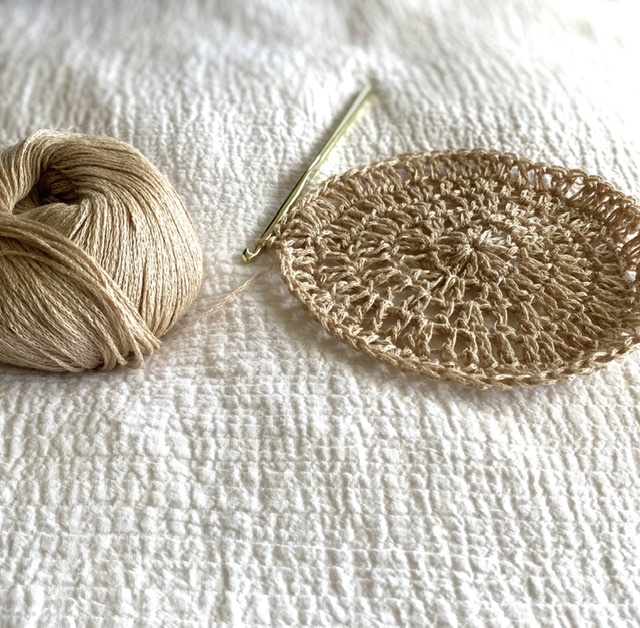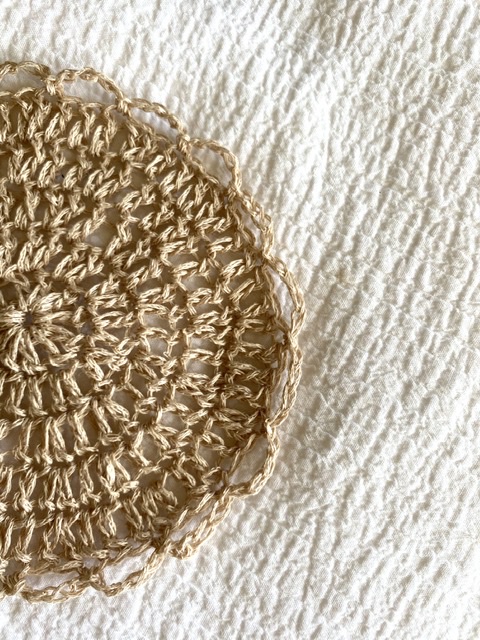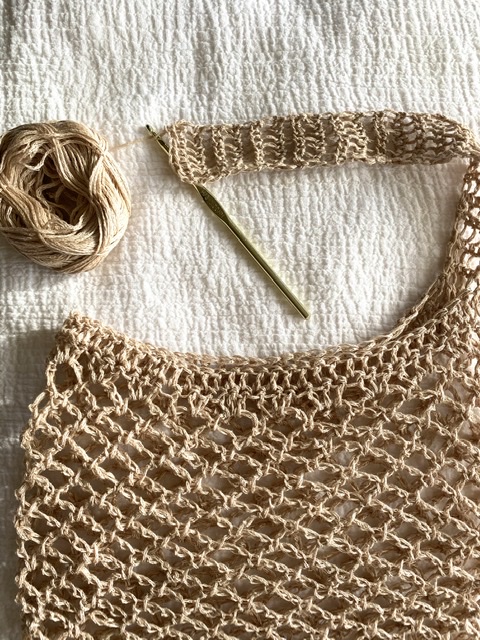 Let's get to the pattern. Remember you can also choose to grab the ad-free, printable version from Etsy HERE!
Pattern Description: This practical string bag can haul your farmers market finds, produce from the store, or just your beach necessities! Super versatile and fun to make with just one skein of yarn.
Skill Level:
Easy +
Materials:
US Size H 5.0 mm crochet hook
1 Skein Lindy Chain Yarn (Fingering Weight) from We Crochet/Knit Picks 50 g/ball
Pattern uses under 50 g
Scissors
Tapestry needle
Sizes/Dimensions (approximate):
10" X 14"
Abbreviations & Skills:
ch – chain
dc – double crochet
sl st – slip stitch
sts – stitches
hdc – half double crochet
sp – space
Gauge:
Not important for this pattern. In order to easily make the bag bigger, consider going up hook sizes.
Notes:
This bag is made by first crocheting a flat, circular base with double crochet stitches. From there, you will continue to crochet in the round, working sets of chain stitches until you've reached your desired length. You can easily adjust this pattern to make it any size you'd like! To make the bag wider, continue to crochet a wider base (adding 12 stitches to each round, following the pattern) while ending with a multiple of 3. To make it longer, simply crochet for more rounds. Keep yarn needs in mind, of course! It does become long and thin when filled with items, so remember this as you choose your sizing! Have fun!
Crochet Market Tote Bag Pattern
Base of Bag
Ch 4, sl st to join to form a ring.
Rd 1 Ch 3 (counts as dc st here and throughout), dc 11 times into ring, sl st to join in top of ch 3 (12 sts)
Rd 2 Ch 3, turn, dc in same st, 2dc in each st around, sl st to join in top of ch 3. (24 sts)
Rd 3 Ch 3, turn, dc in same st, *1 dc in next st, 2dc in next st; repeat from * around, sl st to join in top of ch 3. (36 sts)
Rd 4 Ch 3, turn, dc in same st, *1 dc in each of next 2 sts, 2dc in next st; repeat from * around, sl st to join in top of ch 3. (48 sts)
Rd 5 Ch 3, turn, dc in same st, *1dc in each of next 3 sts, 2 dc in next st; repeat from * around, add an additional 3 sts over the last two stitches of row to make stitch count equal 63 sts around, sl st to join in top of ch 3. (63 sts) (Adding the last three stitches will simply make the bag a bit wider and isn't imperative)
Main Body of Bag
In this section you will work sets of four chains and slip stitch in the space of each set of four chains to create mesh.
Work in continuous rounds – do not turn
Rd 1 *Ch 4, sk 2 sts, sl st into next st; repeat from * around
Rd 2 *Ch 4, sl st into next ch4sp; repeat from * around
Repeat round 2 for a total of 15 rounds total, or until bag is as long as you'd like.
Upper Section and Handles
Rd 1 Ch 3 (counts as st), 2dc in first ch4sp, 3dc in next ch4sp and in each ch4sp around, sl st to join at top of ch 3.
Rd 2 Ch 3 (counts as st), turn, dc in each st around, sl st to join at top of ch 3
Handles
Row 1 Ch 2, hdc in each of next 7 sts
Row 2 Ch 2, turn, hdc in each st across
Repeat row 2 until handle reaches your desired length. Attach handle to opposite end of bag with a slip stitch seam.
Enjoy your new eco-tote!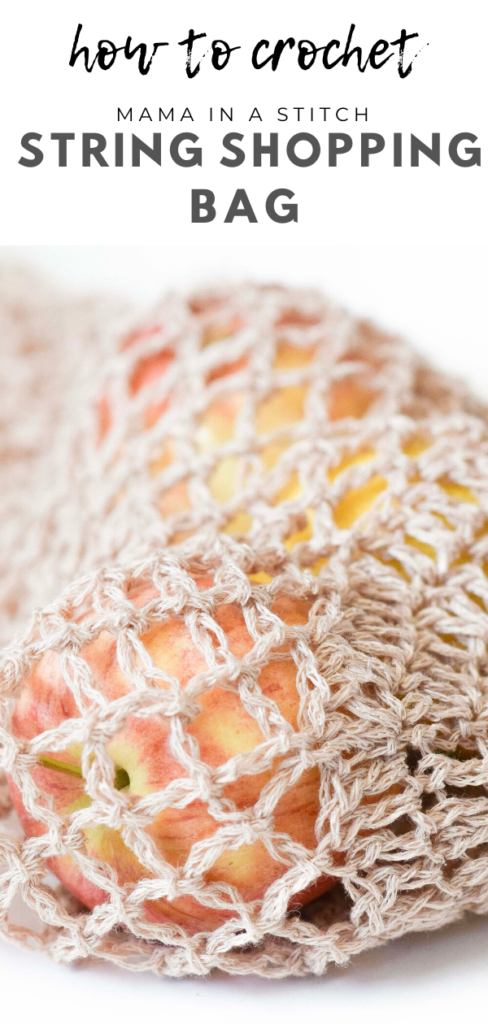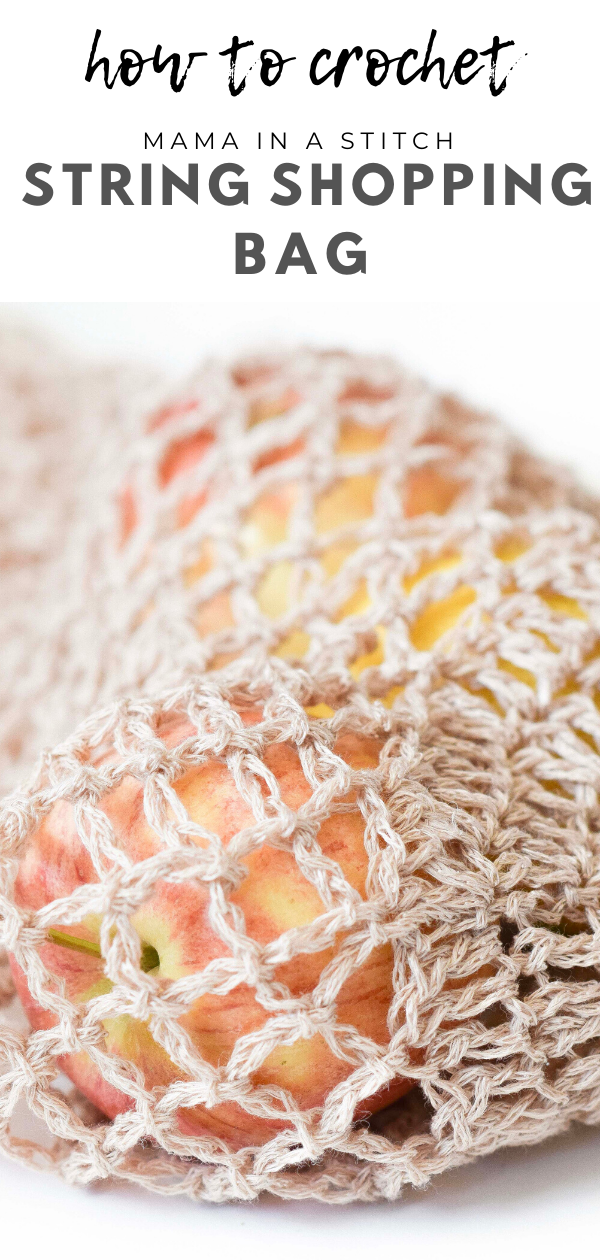 I hope you enjoyed this crocheted bag! I'm happy to know that I actually really enjoy fingering weight yarn. Hehe! If you haven't tried it, you might love it too.
Feel free to share if you make one! You can tag me @mamainastitch #mamainastitch on Instagram!
If you liked this, you might also like my Fiesta Tote Bag, or my Magnolia Tote Bag as well! Both great summer options!
XO,
Jessica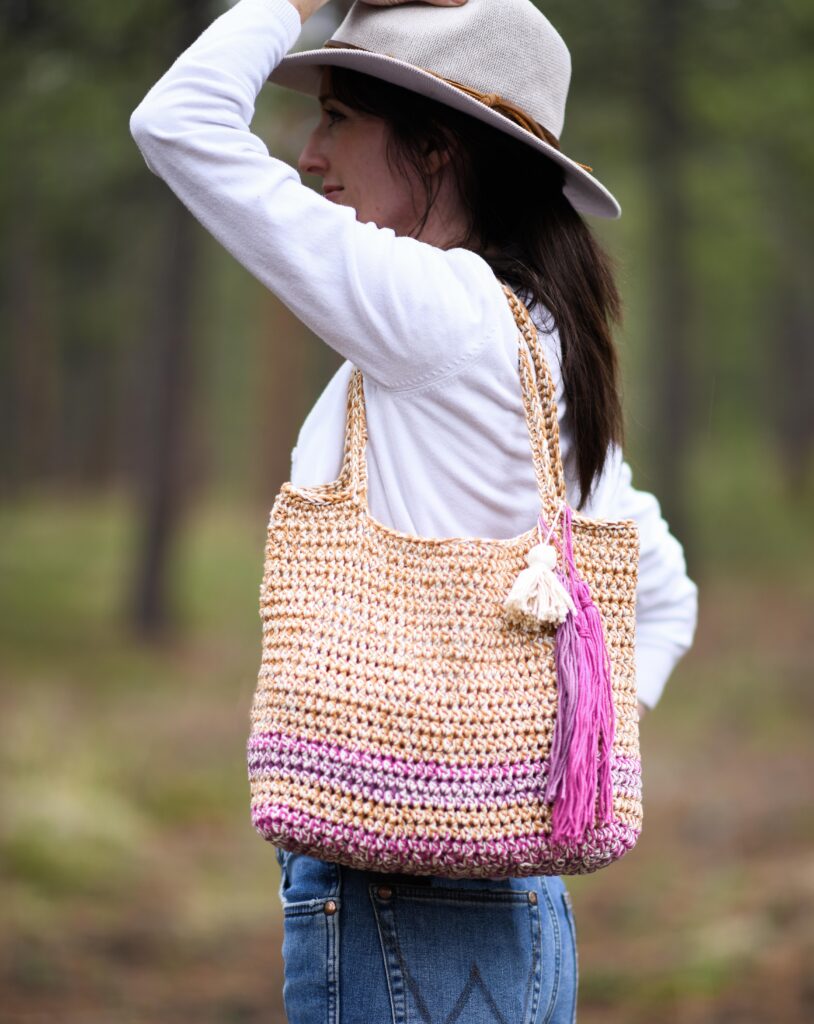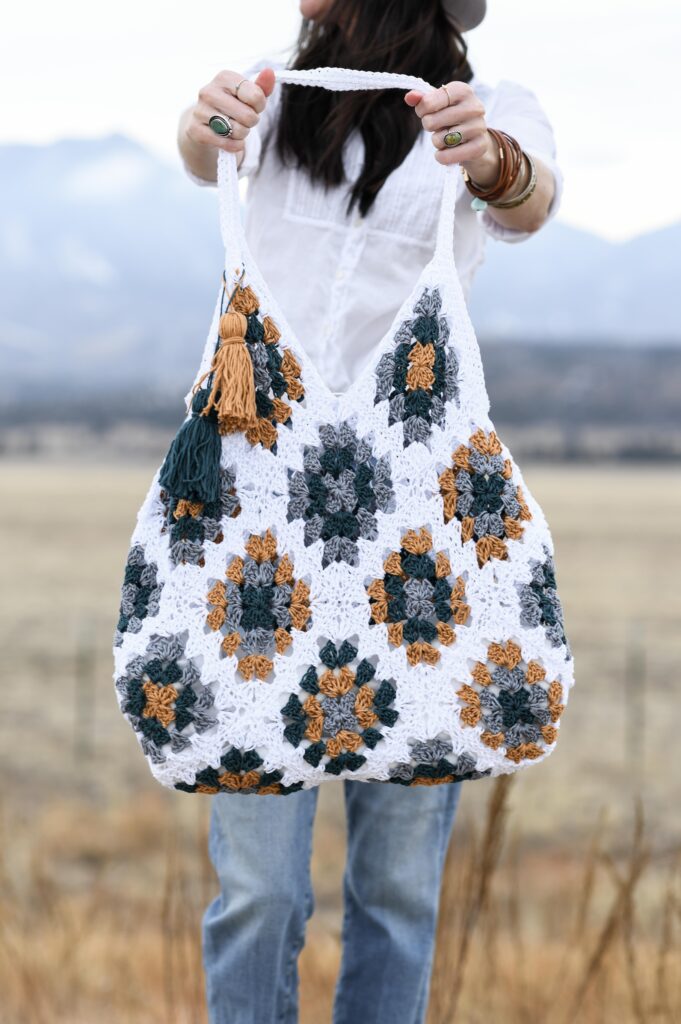 Thank you to We Crochet for sponsoring this post. All opinions are 100% my own, as always. 🙂