"The Loft" Pom Baby Blanket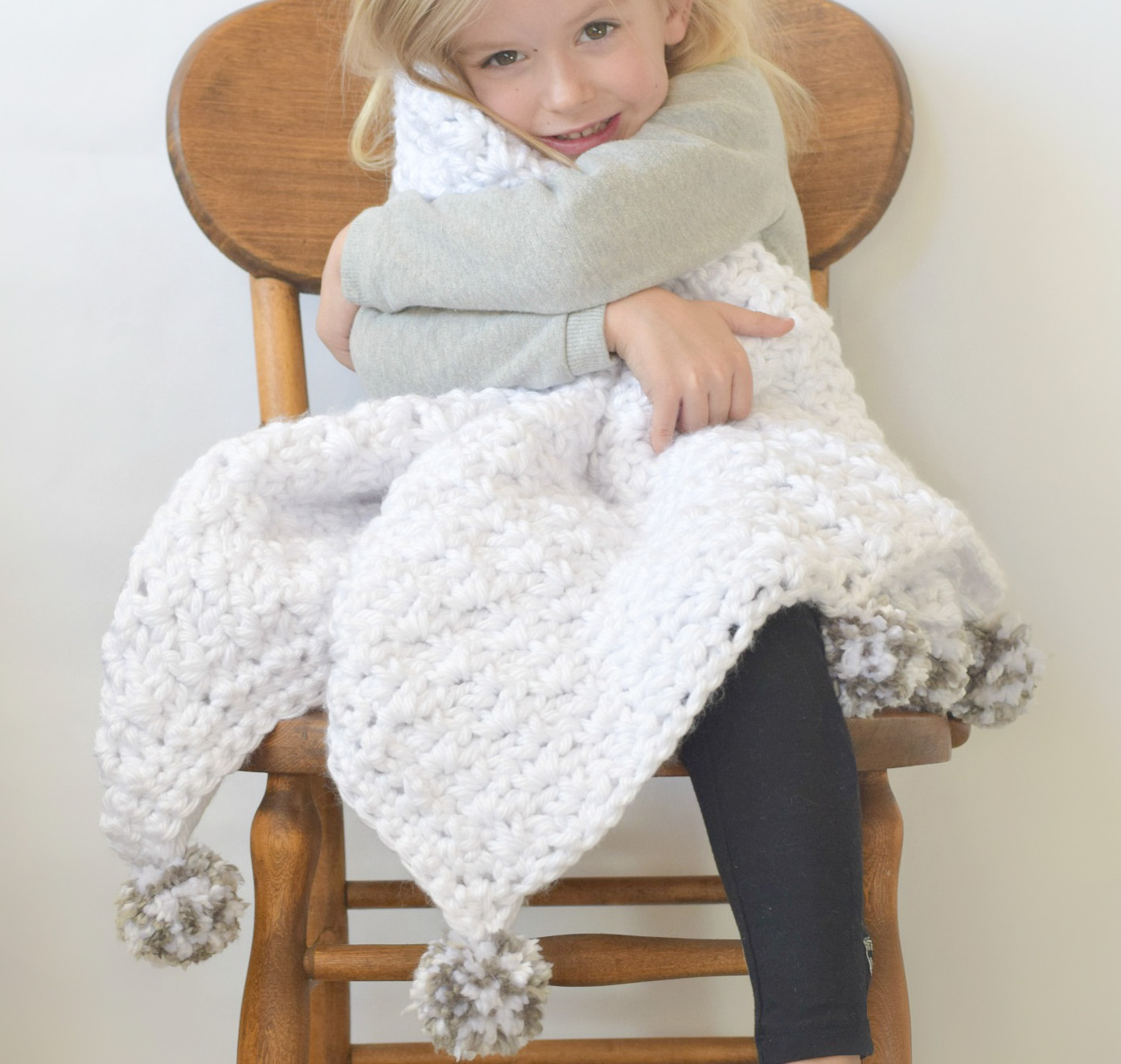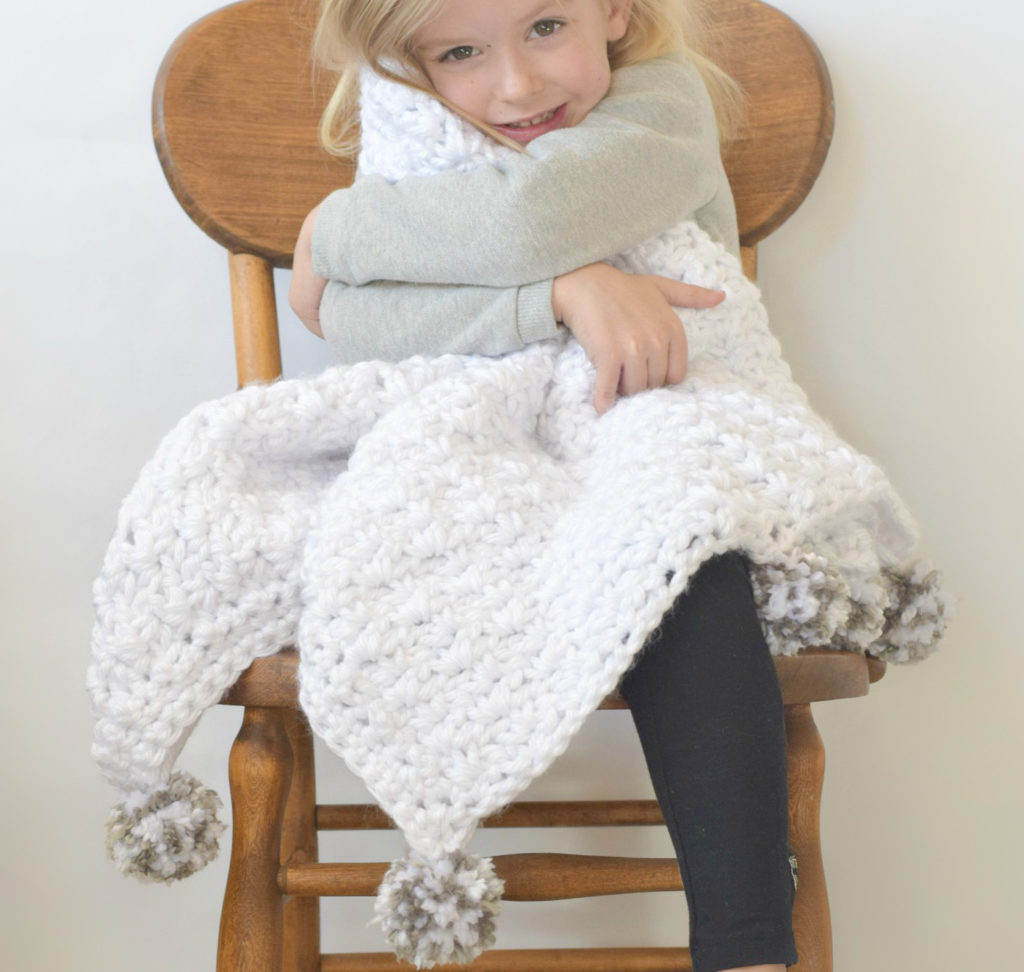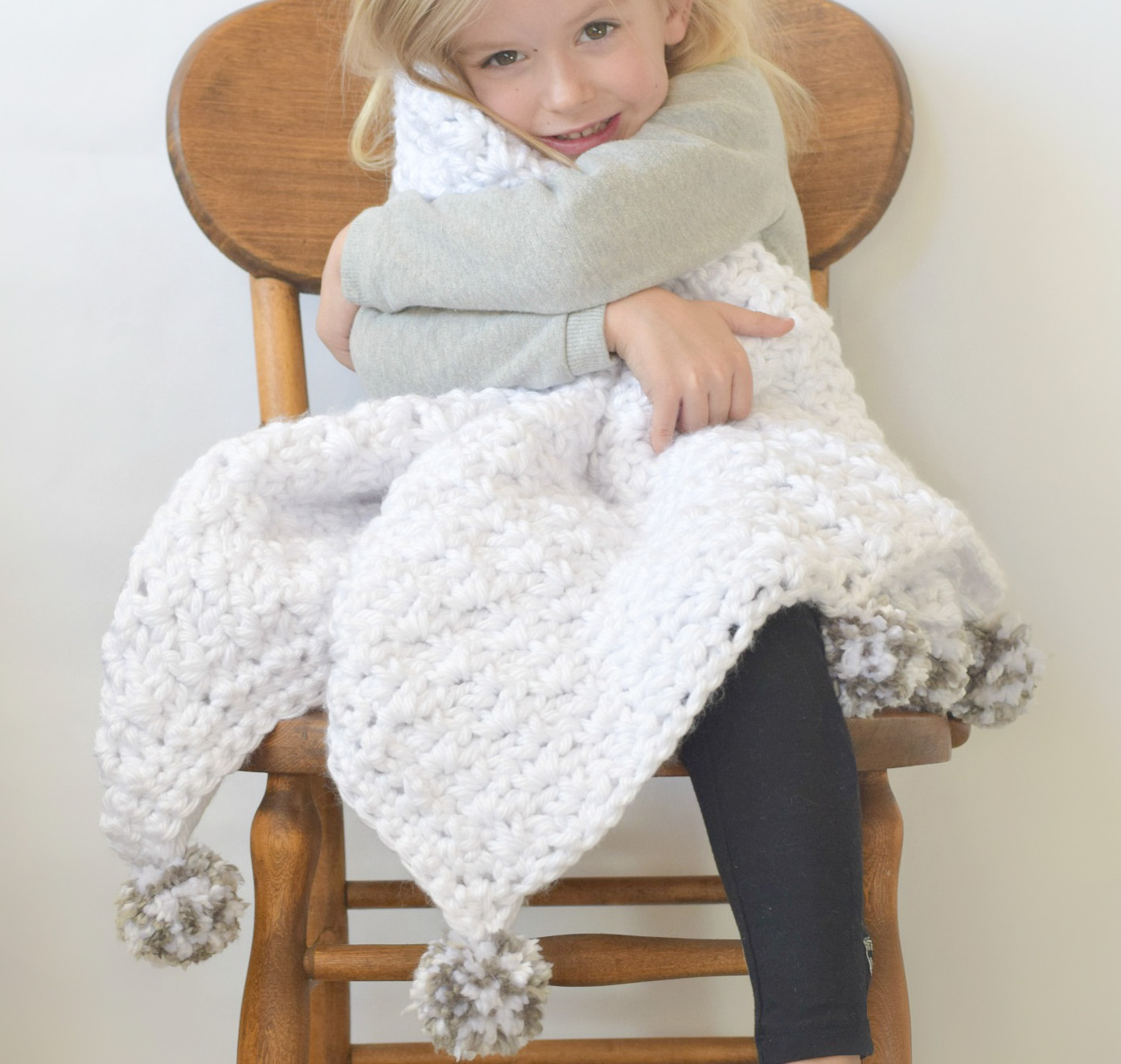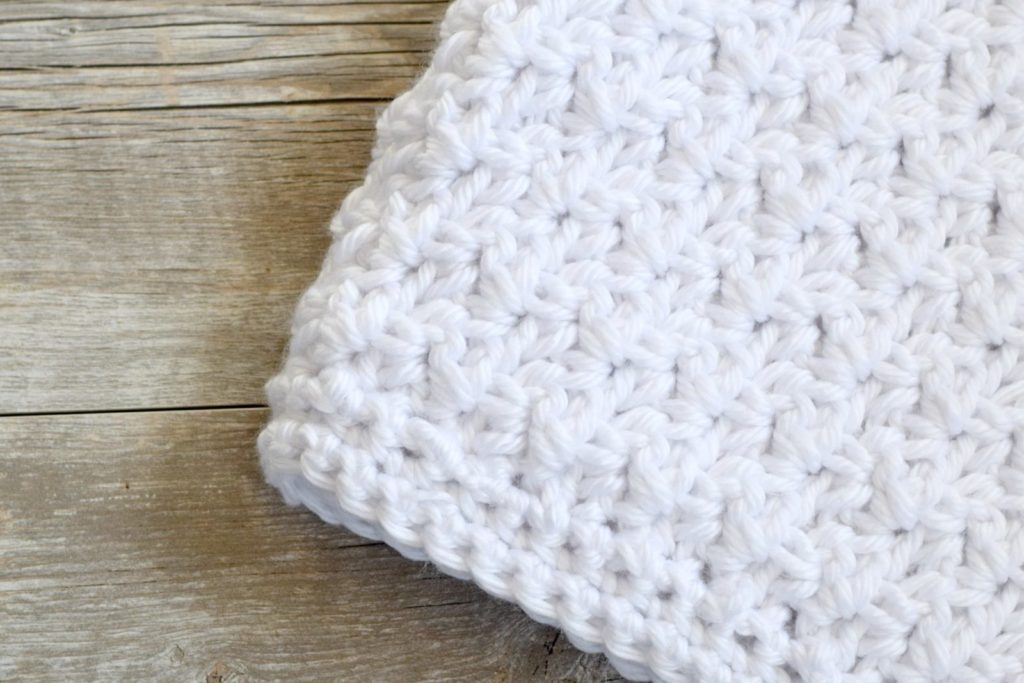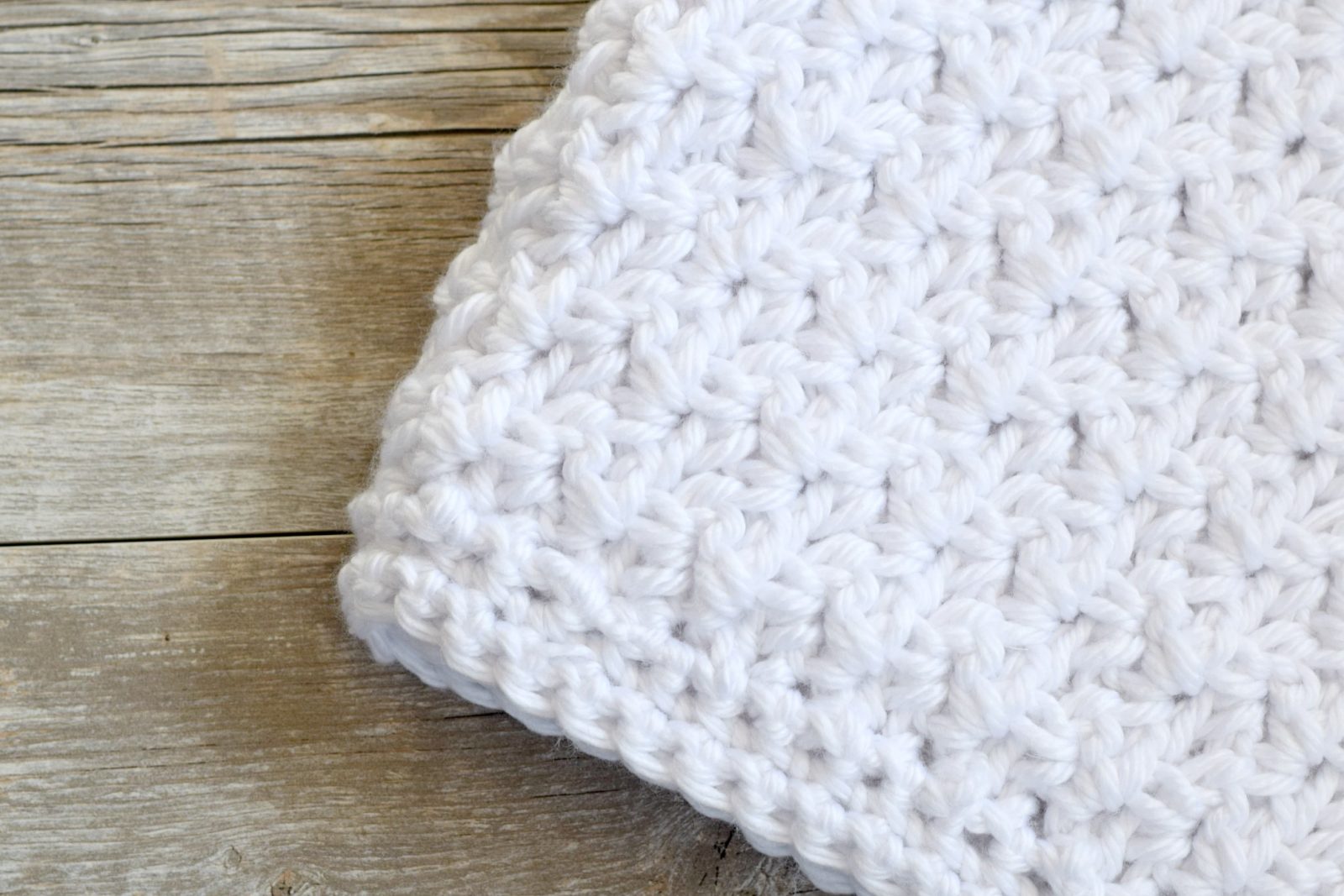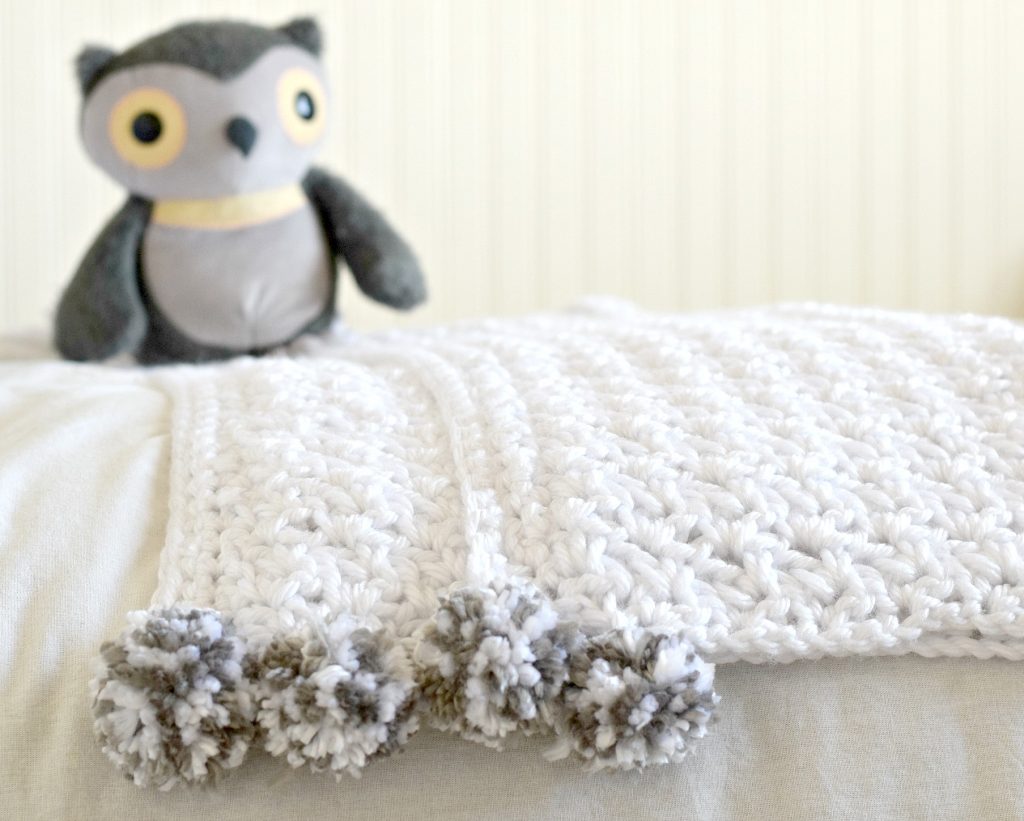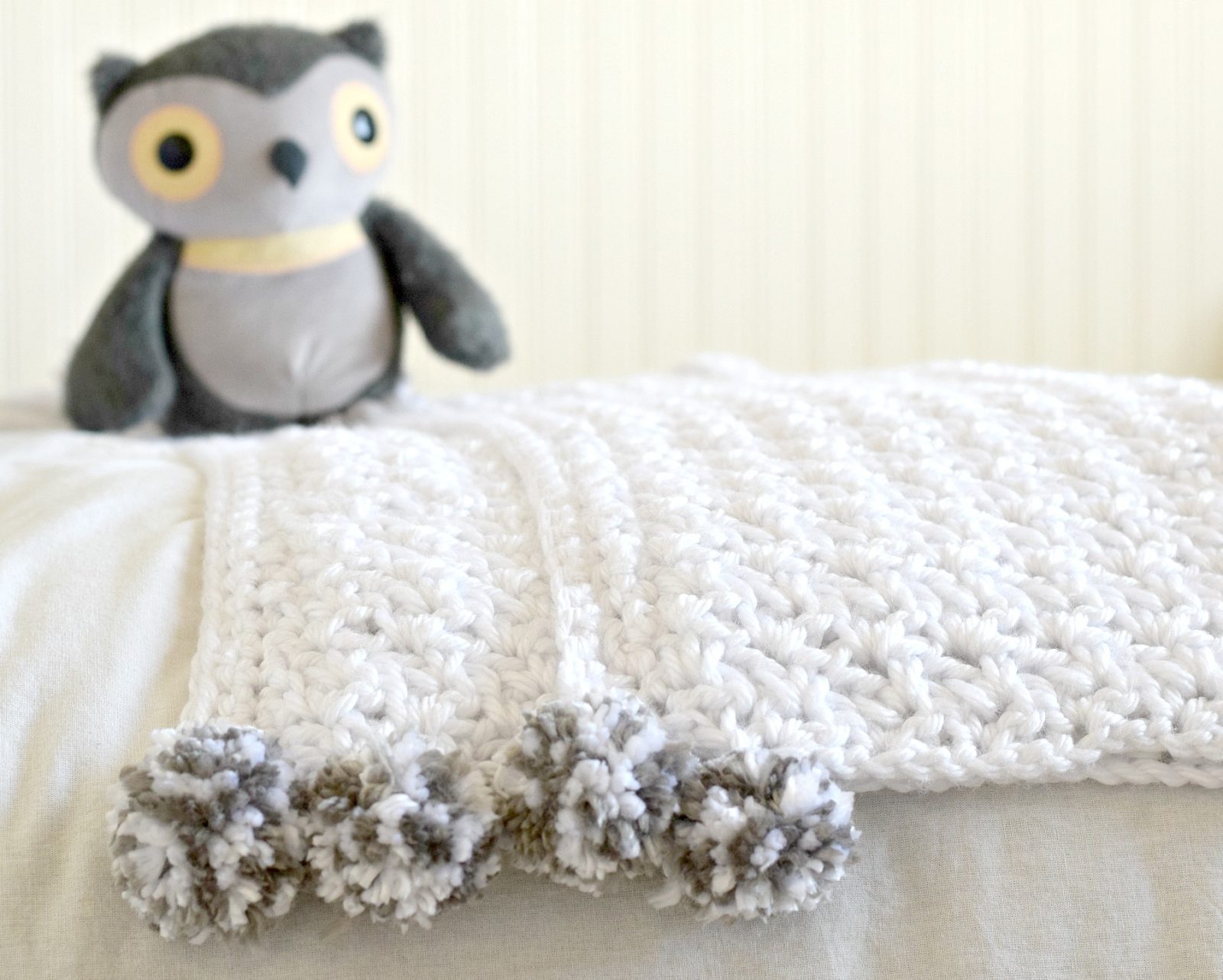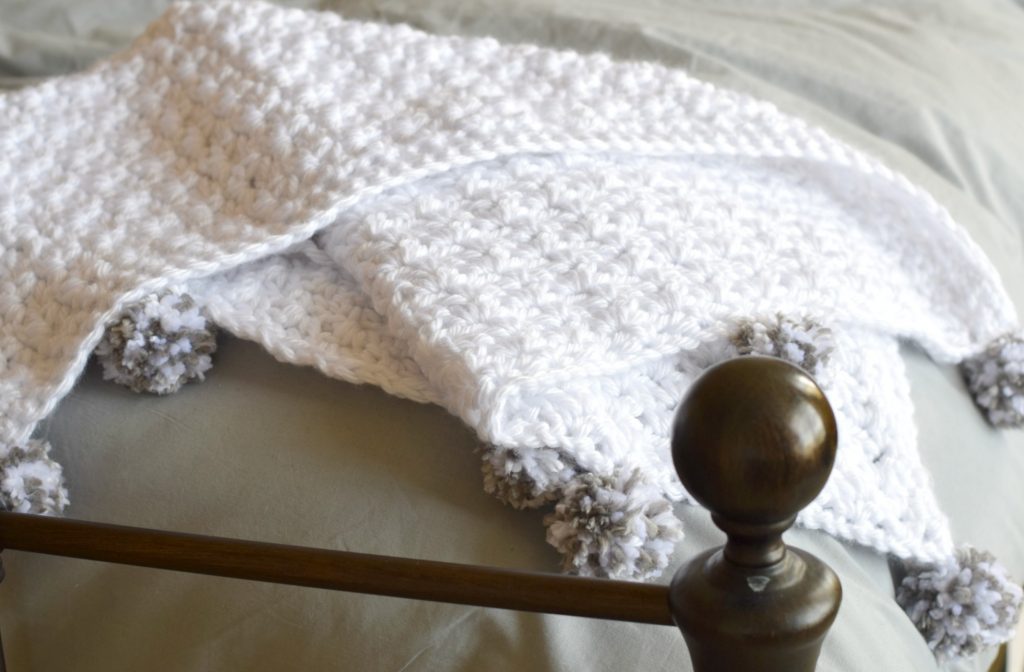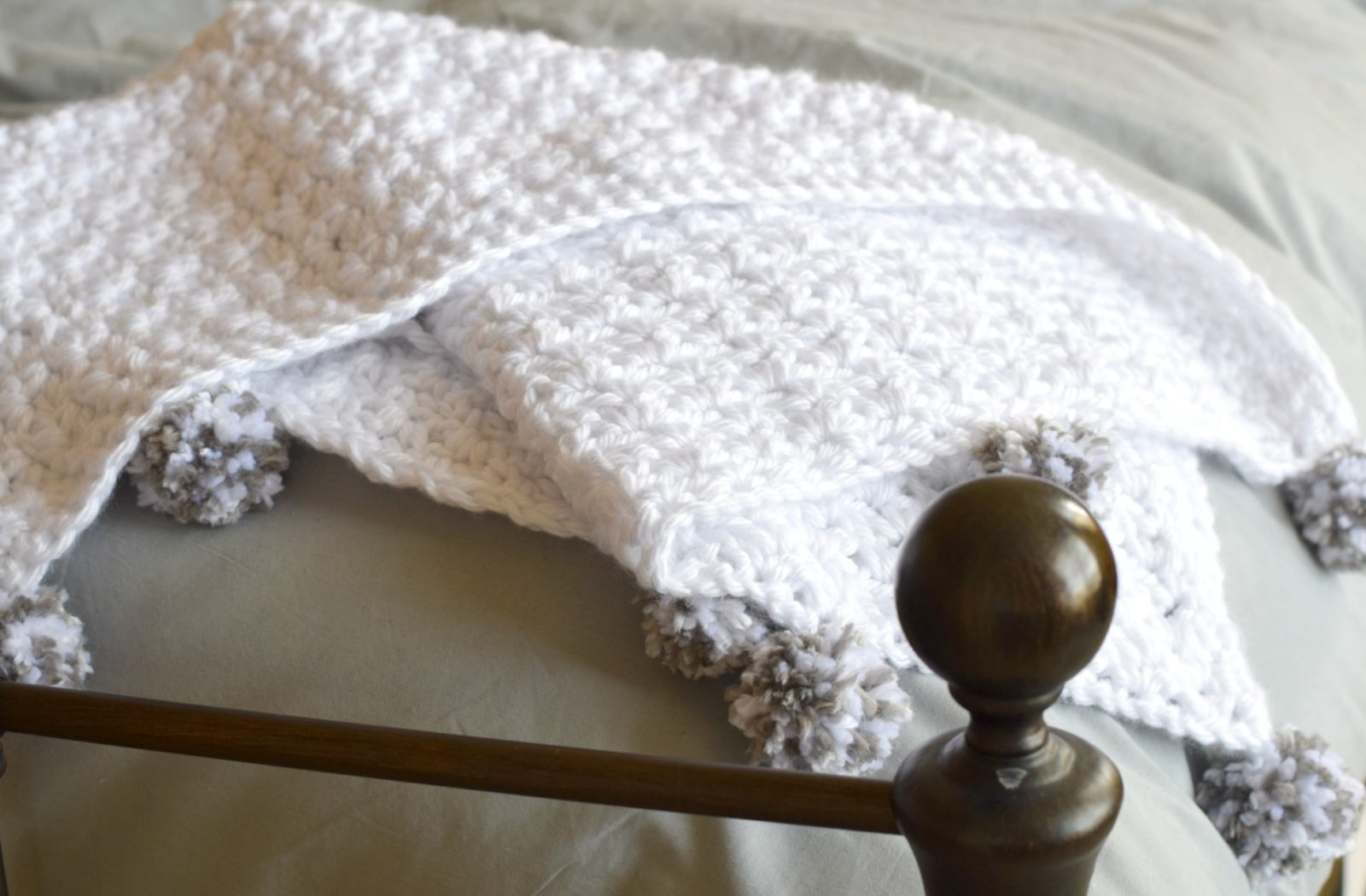 Out of the many projects that I've shared on this blog, this blanket pattern has to be one of the most special. It is going to end up in the hands of a child and a family that is going through very hard times. I'm so thrilled to be working on the Lion Brand Yarn Heroes charity campaign and have created this pattern (which uses the squishy "wattle stitch" )and project for Project Linus. Read on for more details on this amazing organization!
This is the first item that I've ever crocheted for charity, and I'm excited to be joining so many fellow readers who have been doing this sort of thing for years. After learning about Project Linus when I was putting together my blanket sizing guide earlier this year, I knew I'd love to find the time to make and donate something to their cause. They take blankets from those of us who would like to make them ( they refer to us blanket makers as "blanketeers") and give them to children who are seriously ill, traumatized or are in need of a comforting handmade blanket. These blankets offer comfort, warmth and security to these precious children.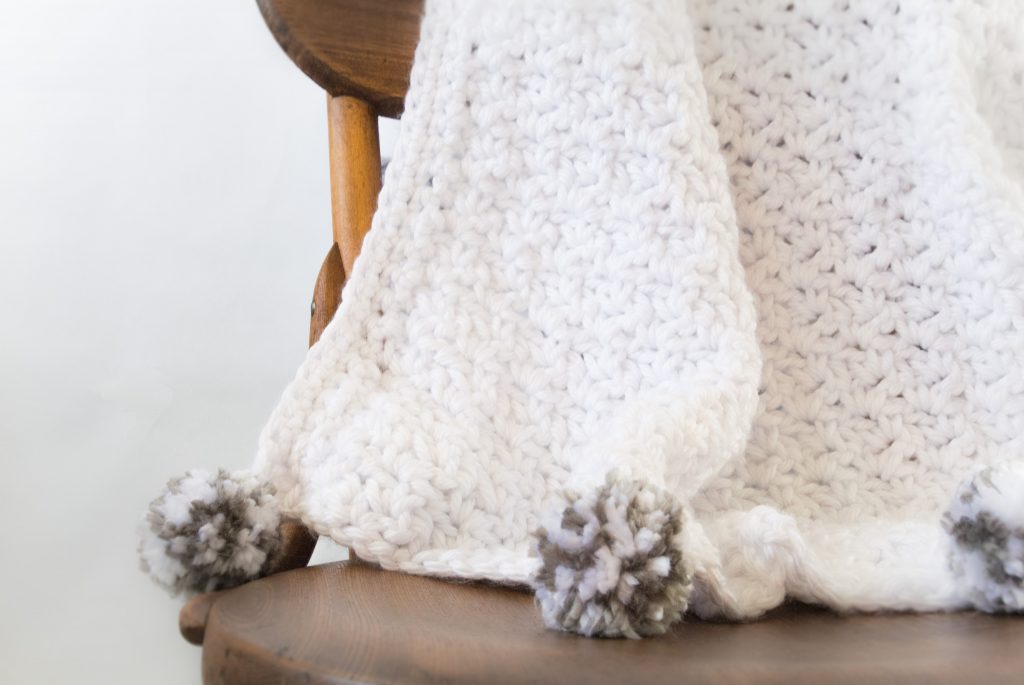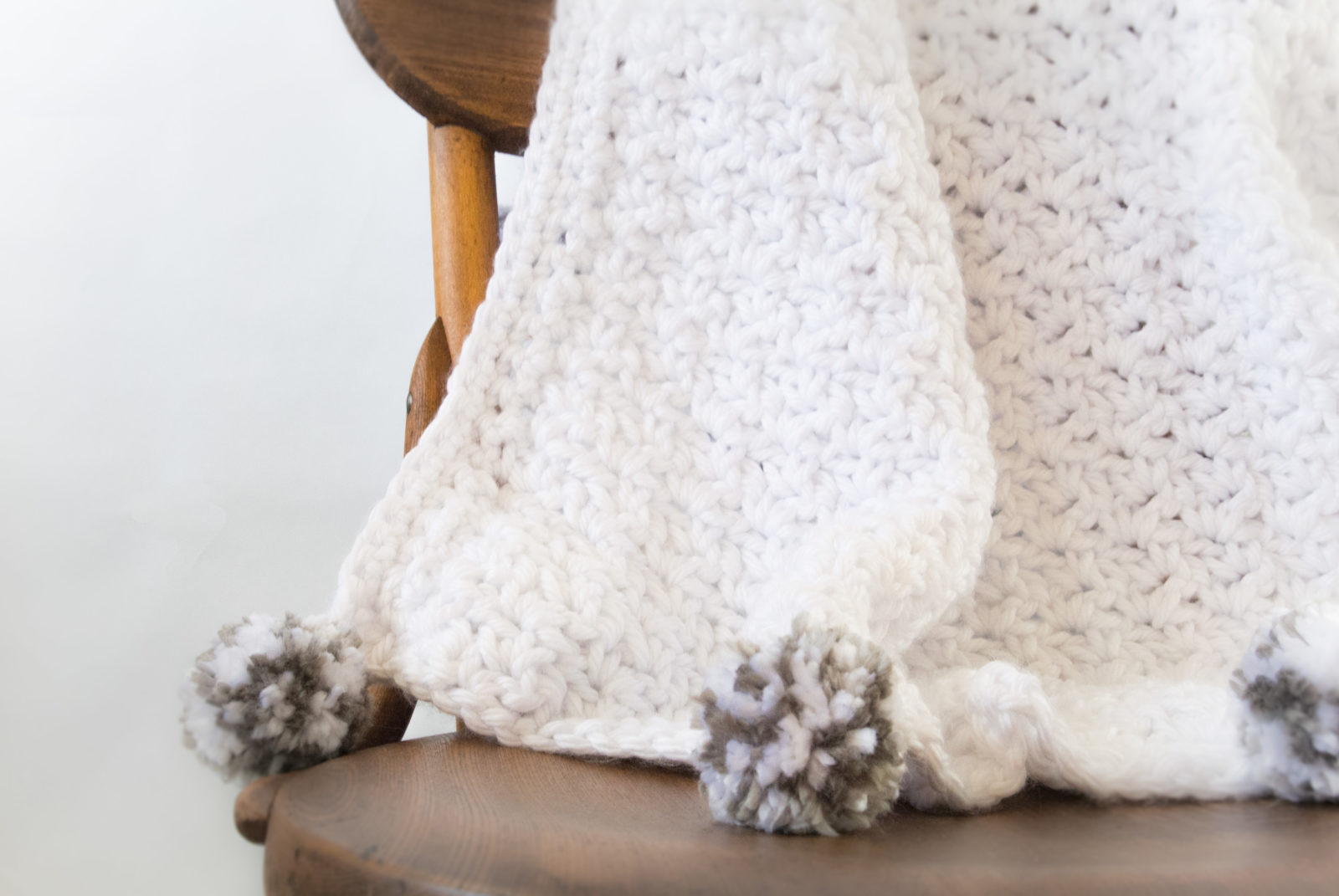 Because this is my first time making something for charity, I really wanted it to be special. Not only did I wish to make a blanket that the child would love to cuddle and squeeze, but one that the parents might love as well. Ever since becoming a mama, my heart breaks for families with ill children.
The blanket pattern which I've shared below uses soft, washable, super bulky, Lion Brand Hometown USA yarn. There are so many lovely, bright colors to choose from, but I went with white with grey poms which could go for either a boy or girl. Grey is such a popular color right now for children and babies, so this would make a great gender neutral blanket. However, there are some REALLY fun and vibrant colors in the Hometown USA yarn family. I've posted a picture of some other gorgeous options below. In fact, I plan to make the pom-pom free version of this blanket with several colors from partial skeins that I have from past projects. It should make a squishy bed for an animal in a local animal shelter.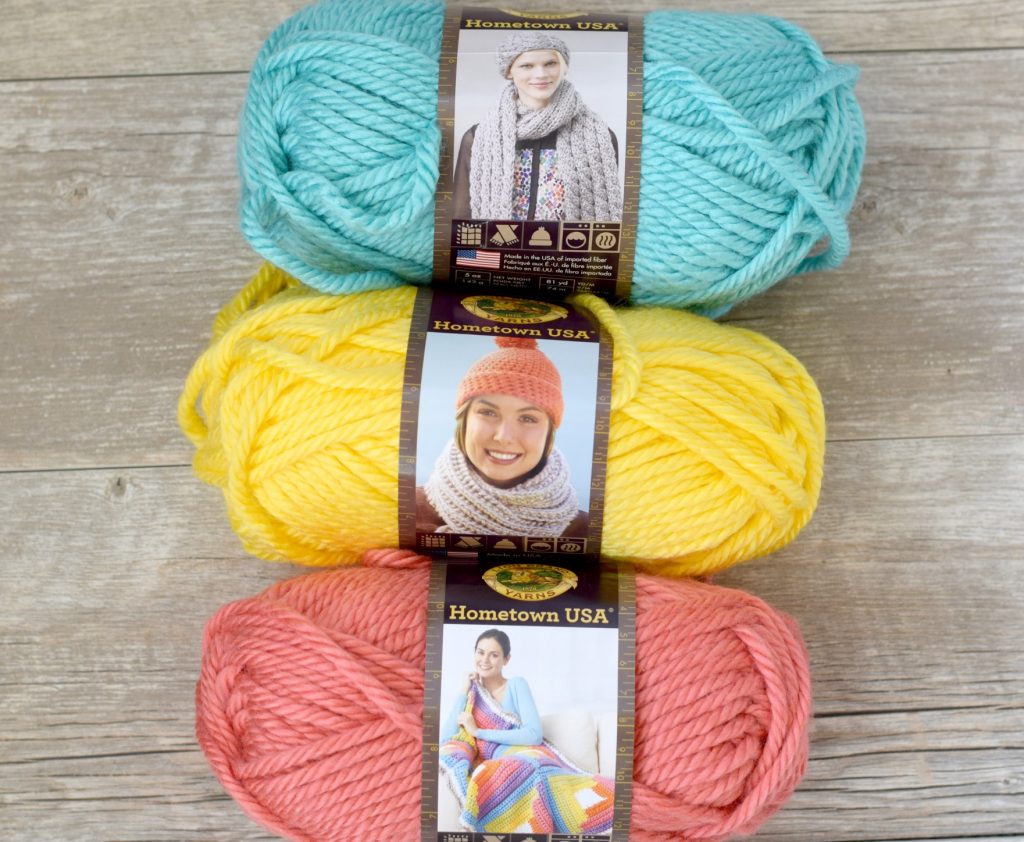 I realize that many of us are quite busy making gifts for loved ones this time of year and it can be hard to fit in an extra project. Because this is made with the super bulky yarn and a large hook, it works up quickly. Also, if you use the coupon code YARNHEROES2016, you will receive $5.00 off of your purchase of $20.00 or more when you shop at LionBrand.com! It's possible to make a small version of this stroller blanket or pet blanket with just 5 skeins of yarn. I've even seen this yarn for under $3.00 per skein at some big box stores.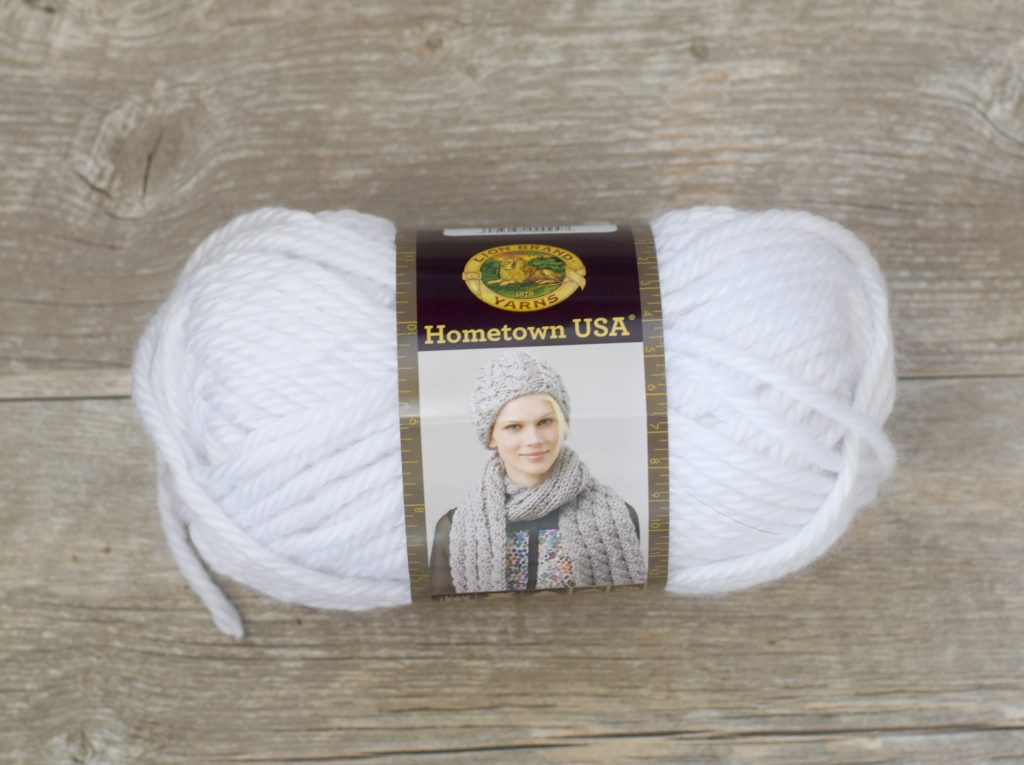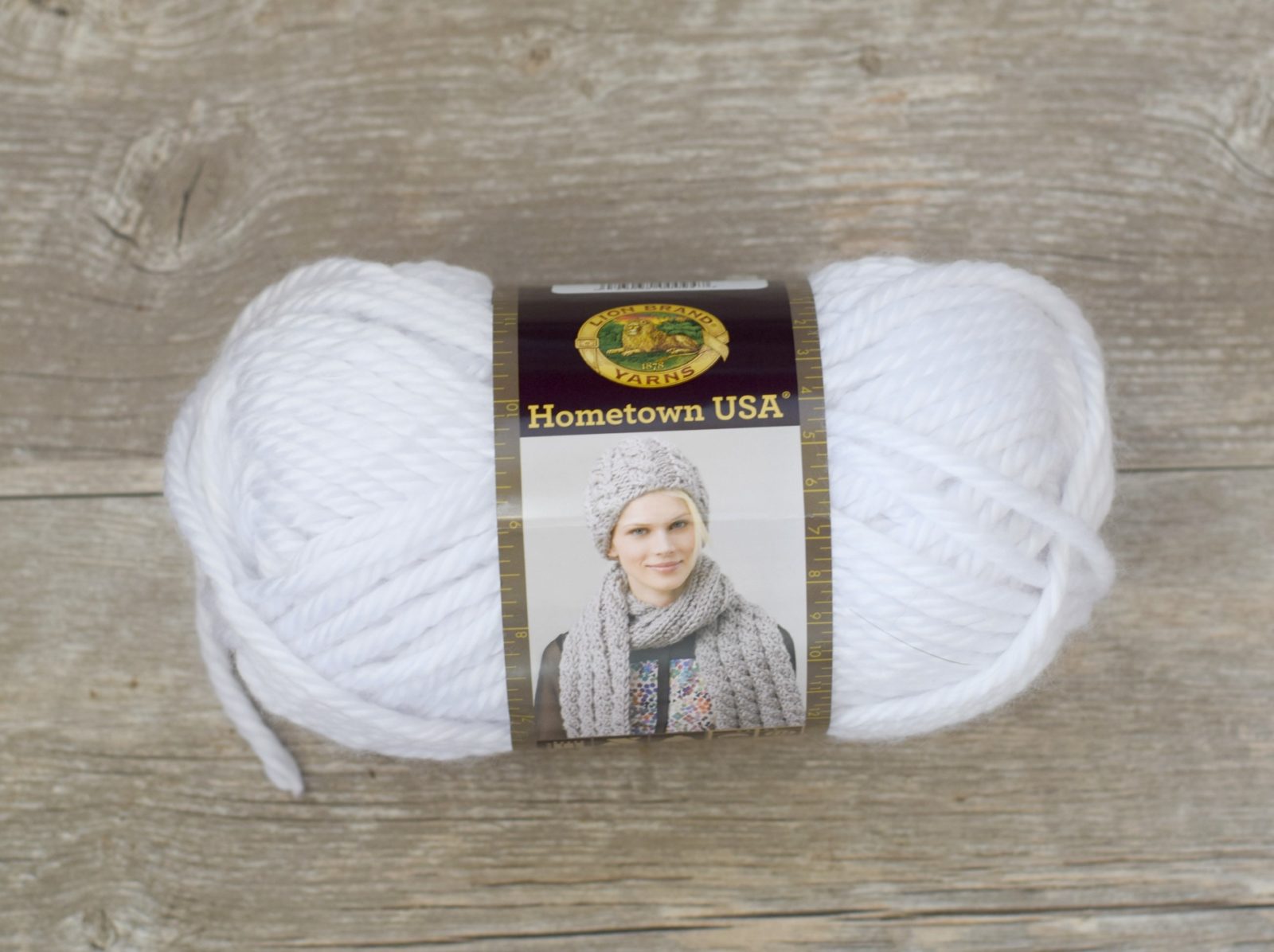 If you'd like to join me in making this pattern or any other blanket for Project Linus, please check out their website HERE. Find a chapter in your area and click the appropriate link. It will tell you where and how to drop off your blanket. While the website says they accept blankets of all sizes, some chapters do have sizing requirements. You may want to check with your local chapter before donating your beautiful gift.
"The Loft" Pom Crochet Blanket Pattern Explanation:
A super soft, textured & lofty crocheted blanket lined with playful pom poms. The super bulky yarn and simple "wattle stitch" pattern (see stitch tutorial and video HERE) makes this an easy and fairly quick crochet blanket pattern. The blanket is gender neutral as is, but you can have a lot of fun with colors and customize it as wanted!
Size:
7 skein option – Blanket as pictured – Approximately 29" inches X 32" inches
5 Skein option – Smaller Blanket without Pom-Poms Option – (great for pet shelters or as a stroller blanket) Follow the pattern as written and simply finish without adding borders or pom-poms. You would need 5 skeins. This will measure approximately 27" inches X 32" inches.
(You can customize the size by simply changing the length of the initial chain to make it your desired width, keeping the stitch count in a multiple of 3)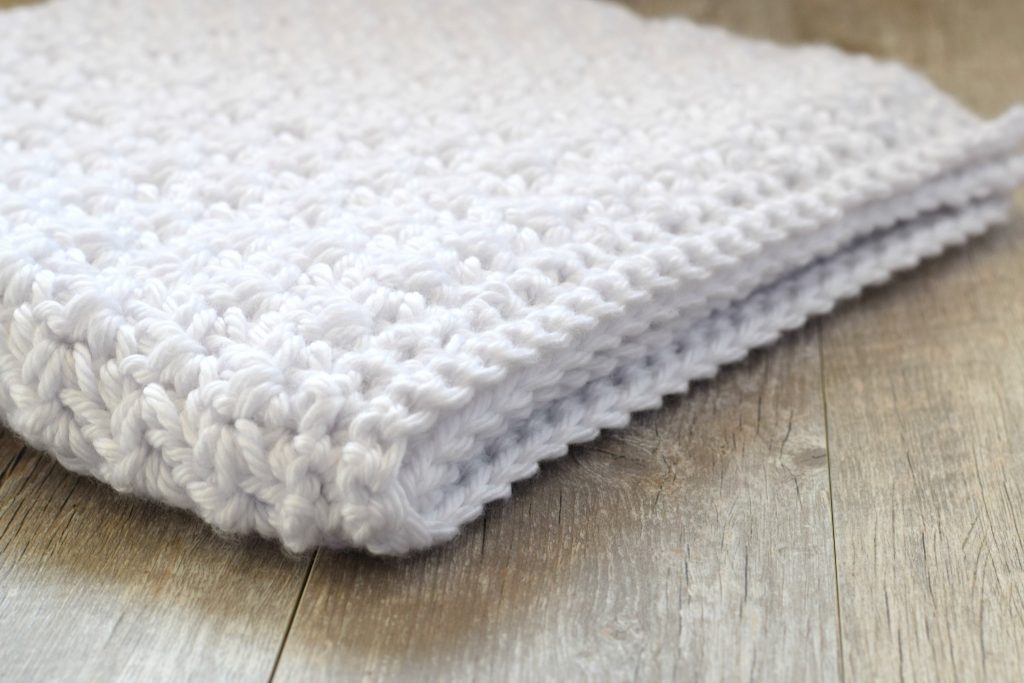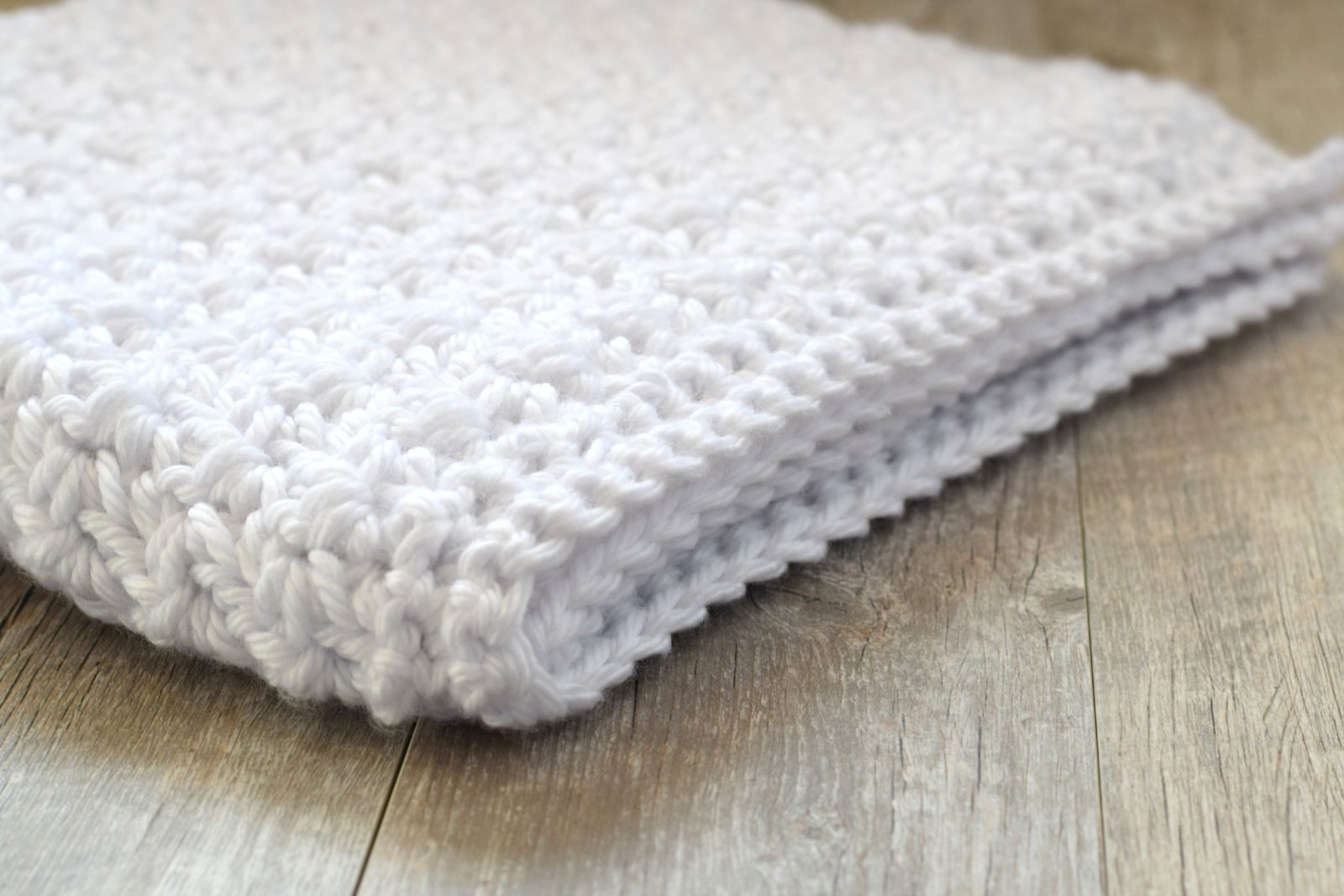 You will need:
Size N Crochet Hook 10.0 mm
6 Skeins Lion Brand Hometown USA (81 yards/skein) in New York White , 1 skein of Hometown USA in Dallas Grey for Poms
(5 skeins if you are making the small version)
Pom pom maker (optional)
Scissors
Tapestry Needle to weave in ends
Skills:
Chain
Single Crochet
Double Crochet
Abbreviations:
ch-chain
sc-single crochet
dc-double crochet
st-stitch
Notes:
This blanket is made using the wattle stitch. It includes a single crochet border along two ends, and pom poms.
You can find my full tutorial and a video on this stitch HERE.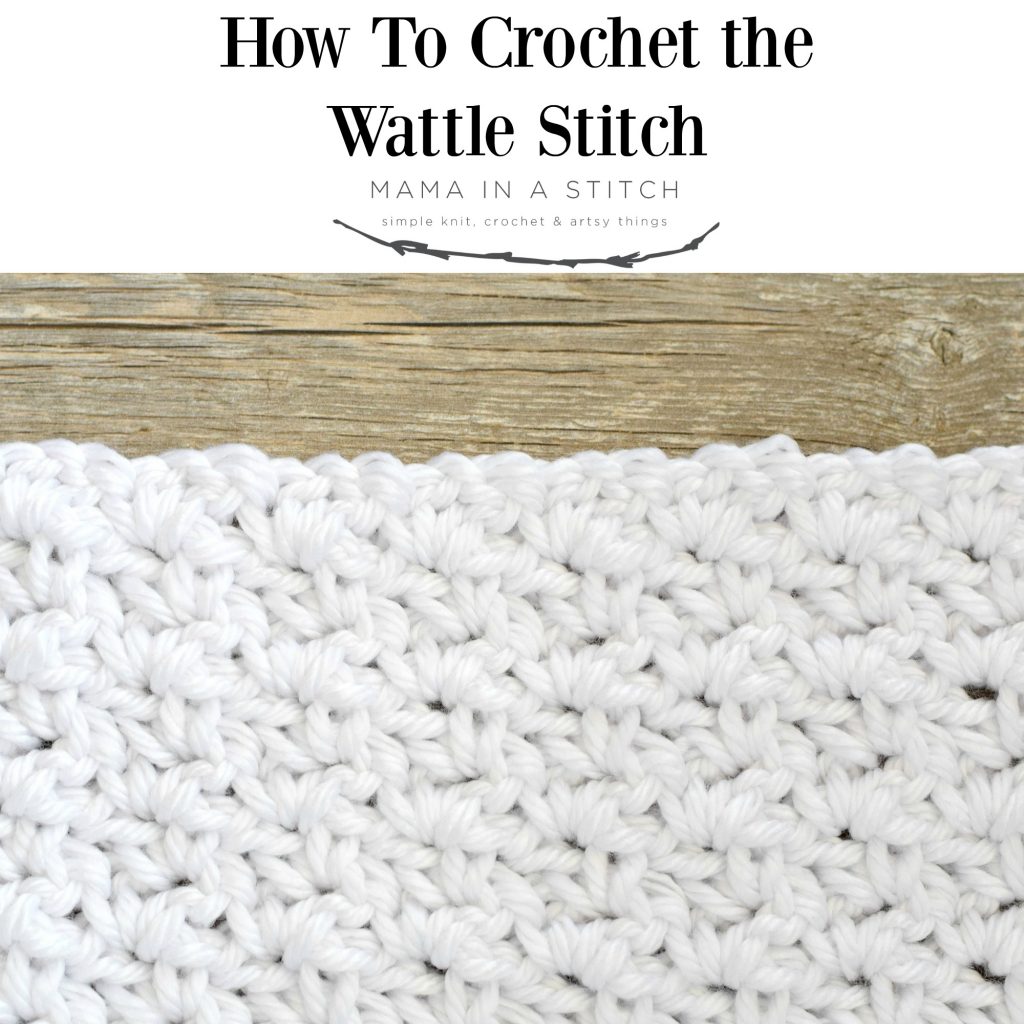 Pattern:
(Remember, please see my video tutorial on the Wattle Stitch if needed)
Ch 63 stitches
Row 1 In 3rd ch from hook (these 1st two skipped chains count as an sc) make: (1sc, ch1, 1dc), sk next two chains, *(1 sc, ch 1, 1 dc) in the next chain, skip 2 chs. Repeat from * across, ending with 1 sc in last ch, turn.
Row 2 Ch 1, skip the 1st sc and the 1st dc, and *make (1sc, ch1, 1dc) in the next ch space, sk the next sc and the next dc*, and repeat from * to * across, skip the last sc stitch and make an sc into the turning chain. Ch 1, turn.
Repeat row 2 until your piece measures approximately 31" inches in length. Tie off, weave in ends.
Two Edge Border (Optional)
You will proceed to single crochet evenly along the two long edges, making a total of three rows of single crochet on each.
Attach yarn to corner end of blanket.
Row 1 Single crochet across edge of blanket, ch 1, turn.
Repeat row 1 two more times for a total of three rows. Tie off, weave in ends.
Repeat this pattern on the opposite side of blanket.
Making Pom poms:
Using a pom pom maker, or preferred method (see my tutorial on how to make a pom pom with your hands HERE), make 8 pom poms by holding both the white and grey yarn together. Place poms evenly across two ends of the blanket. Tie tightly and weave in ends. I also played around with placing two poms on each corner, however I preferred the look of the poms evenly spaced along two sides.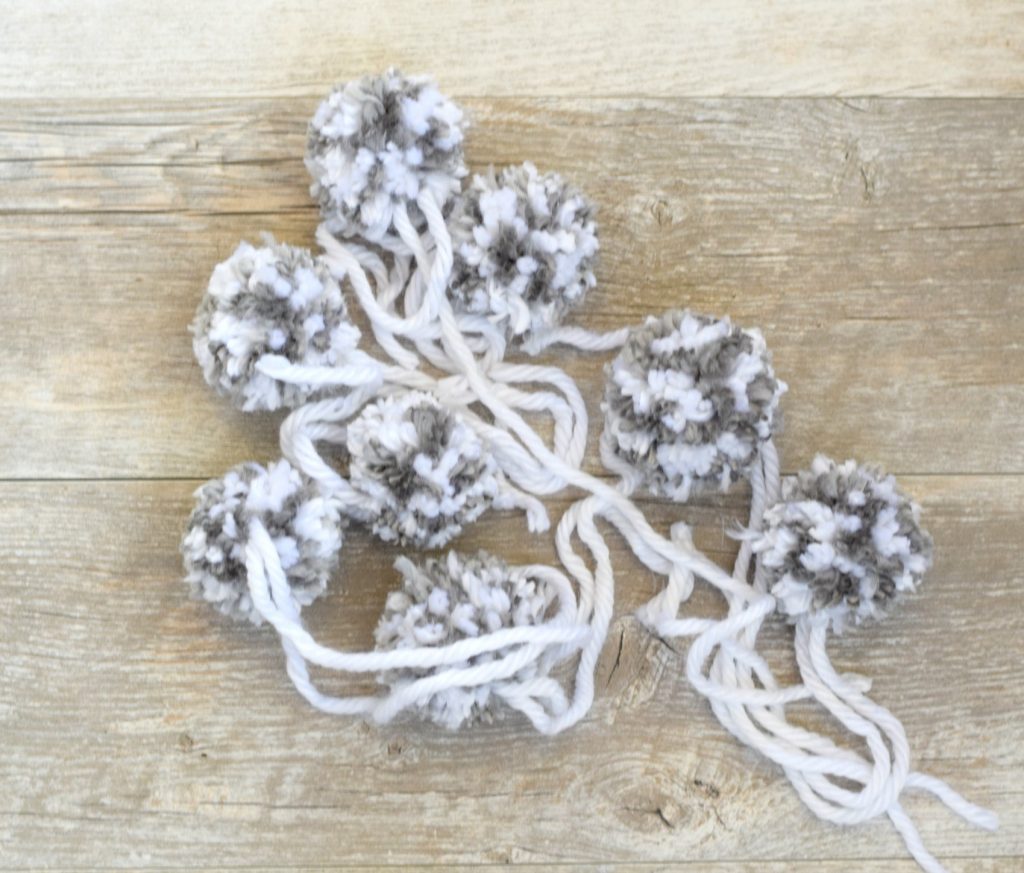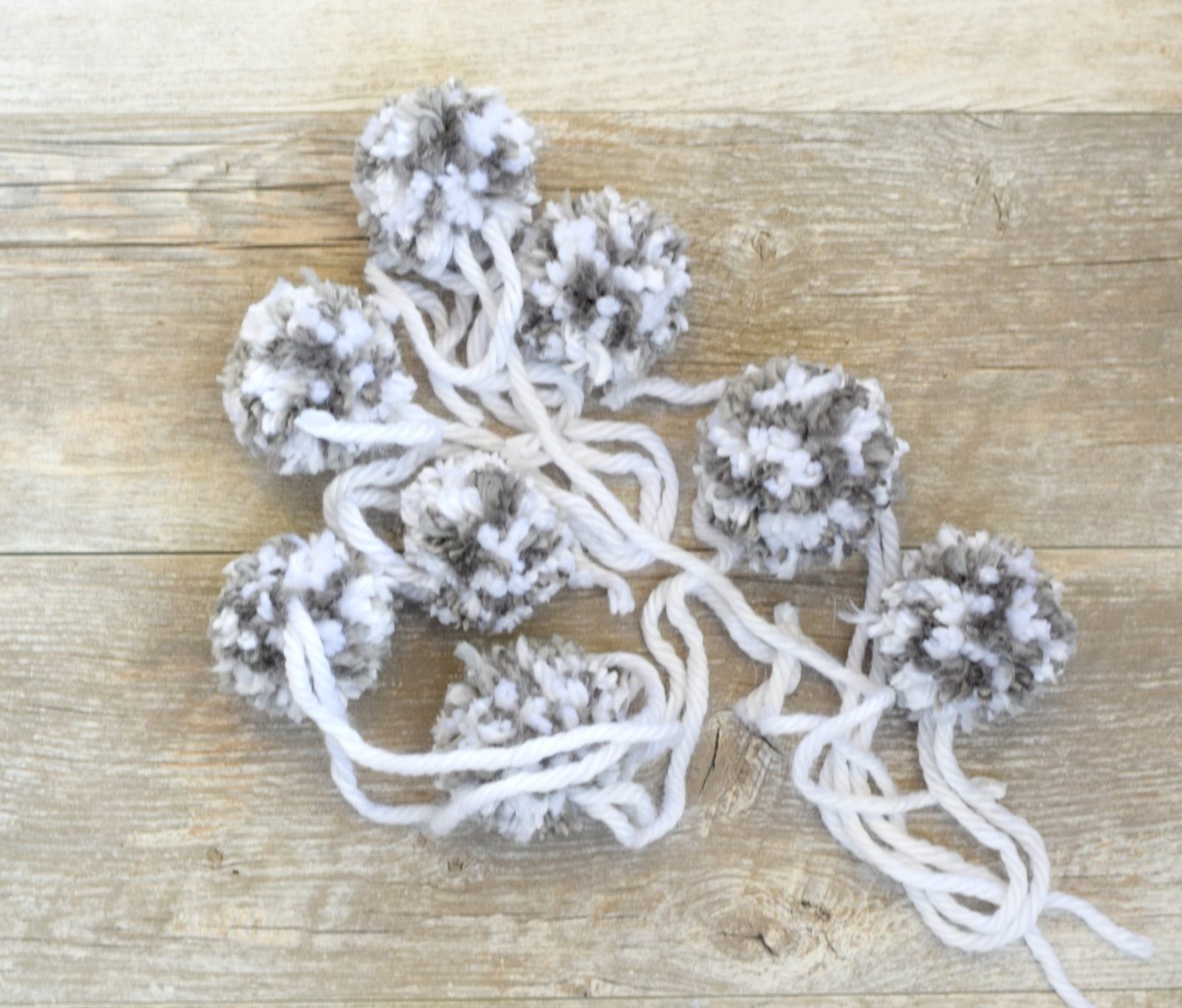 You now have a beautiful blanket that will bring joy to whomever receives it. 🙂 I hope that the family who receives this blanket will find a moment of joy when they see it and that it will bring warmth and security to their sweet child.
If you are making this or something else from one of my patterns for charity, I'd love to hear about it! You can share a photo with me on my Facebook Page or on Instagram. Tag me @mamainastitch!

Have you made a blanket for Project Linus in the past, or perhaps another charity? I'd love you to share in the comments below.
Happy charity project making!
Thank you so much to Lion Brand Yarn for providing the yarn for this project! All opinions are always my own. 🙂