How To Crochet the Blanket Stitch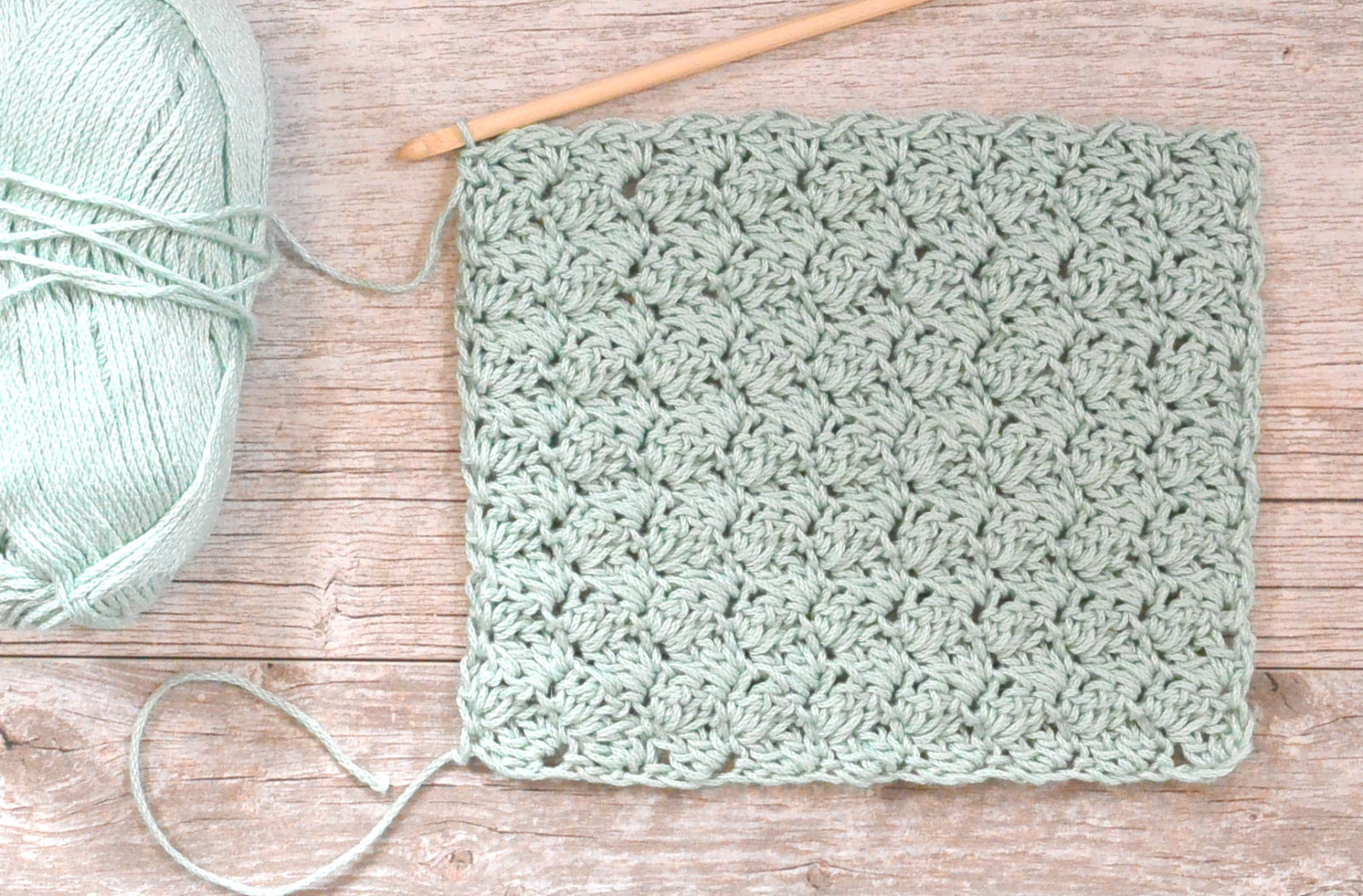 When I recently played around with the blanket stitch, it was love at first row. He he! This is a great "go-to" stitch for so many different projects that you could make. It's also really easy to memorize!
Not only does the blanket stitch work great for blankets, but because it creates a dense fabric, it would also be great for scarves, hats, or washcloths.
The stitch uses super simple single crochet and double crochet stitches and it works up quickly and easily. Beyond that, it's great to use when you want to relax and watch a movie because it's repetitive and easy to do without paying much attention.
Simply make a chain as long as you want in a multiple of three and get to it! See below for the pattern as well as a video tutorial to show you how it's done.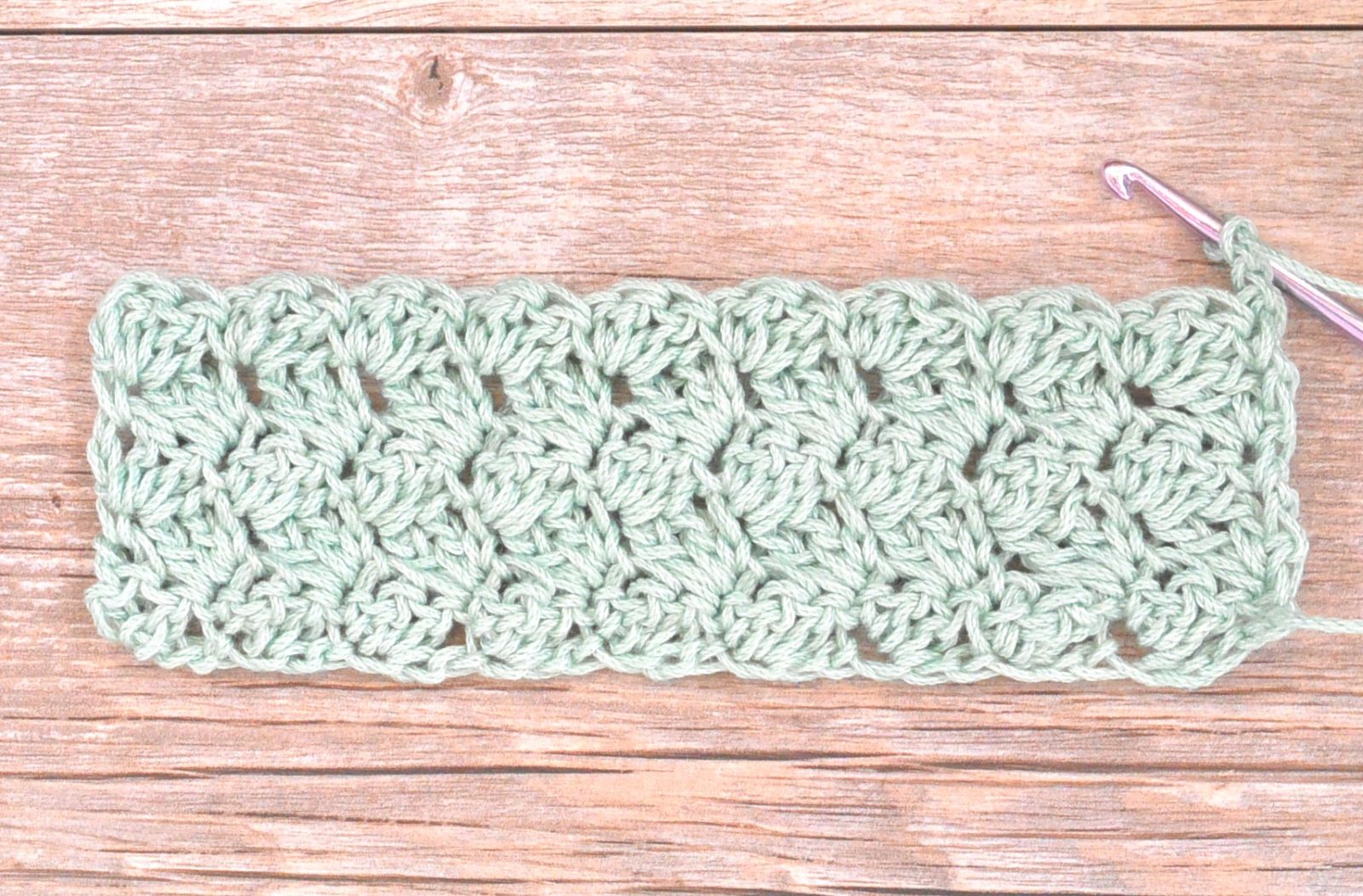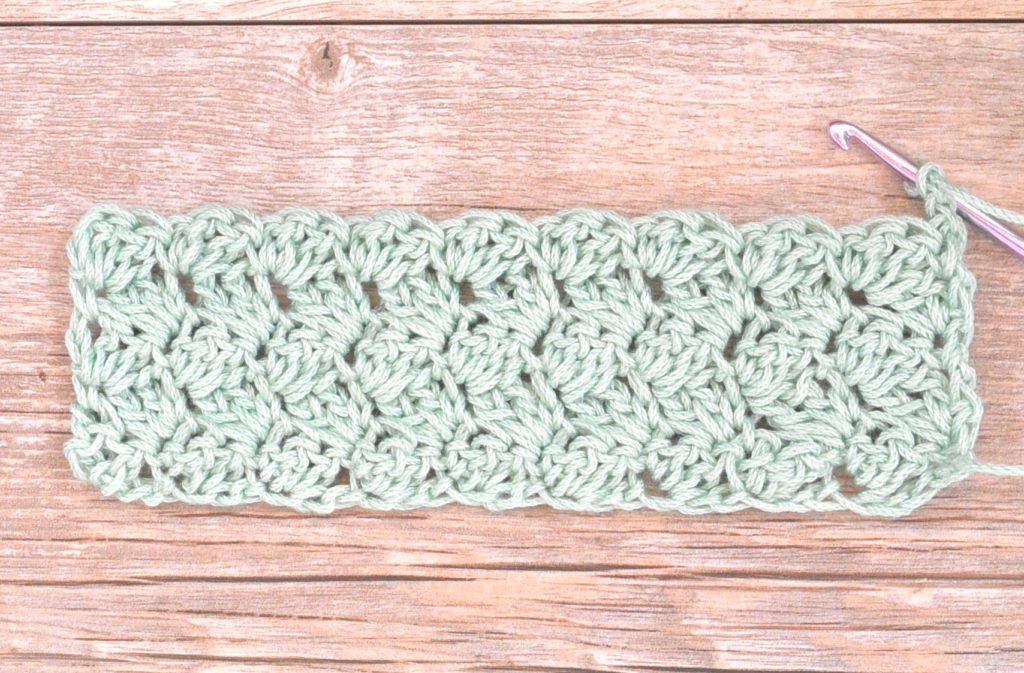 Above: working the blanket stitch. I'm using Lion Brand Yarn 24/7 Cotton in Mint.
How to Crochet The Blanket Stitch (Pattern)
Step 1: Make a chain in a multiple of 3
Row 1 Make 2 dc in 3rd ch from hook, *sk 2 ch, sc in next ch, make 2 dc in same ch stitch. Repeat from * to end of row. Sc in final ch st of row. Ch 2, turn.
Row 2 2 dc in first sc below, *sk next 2 dc, make sc & 2 dc in next sc. Repeat from * across row. Make sc in turning ch 2 at end of row, ch 2, turn.
Repeat row 2 for as long as you'd like.
That's all there is to it!
FAQ's
What yarn do I need to use for the crocheted blanket stitch?
You can use any yarn that you like! This stitch is so versatile, and you will get different looks and feels as you vary the yarn and hooks that you use. In the tutorial here, it was just your basic worsted weight yarn and a size H hook.
Is the blanket stitch easy enough for beginners?
Yes! However, you first want to practice single crochet (the first stitch to learn) and then practice double crochet. Once you've got those both down, come back here and you can work up the blanket stitch.
And watch the video below to see it done:
What I love most about this stitch is that it has a nice drape, but it's also not "holey" like many other crochet stitches. For blankets, I most often prefer that they are a dense fabric where fingers and toes won't get stuck.
This blanket stitch fits the bill for a comfy, non hole covered fabric. It works great for blankets, like it's name, but also super nice for quick scarves.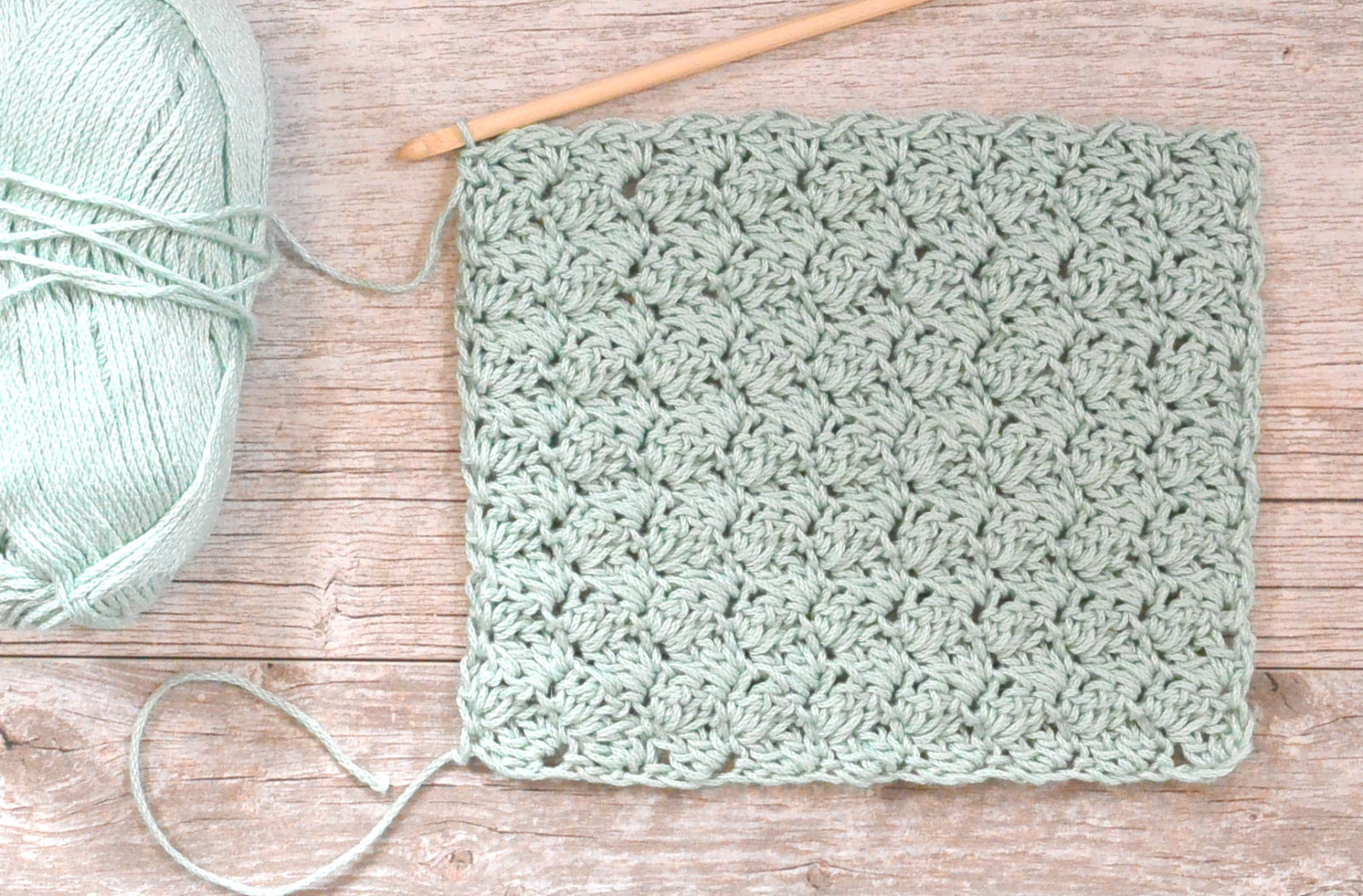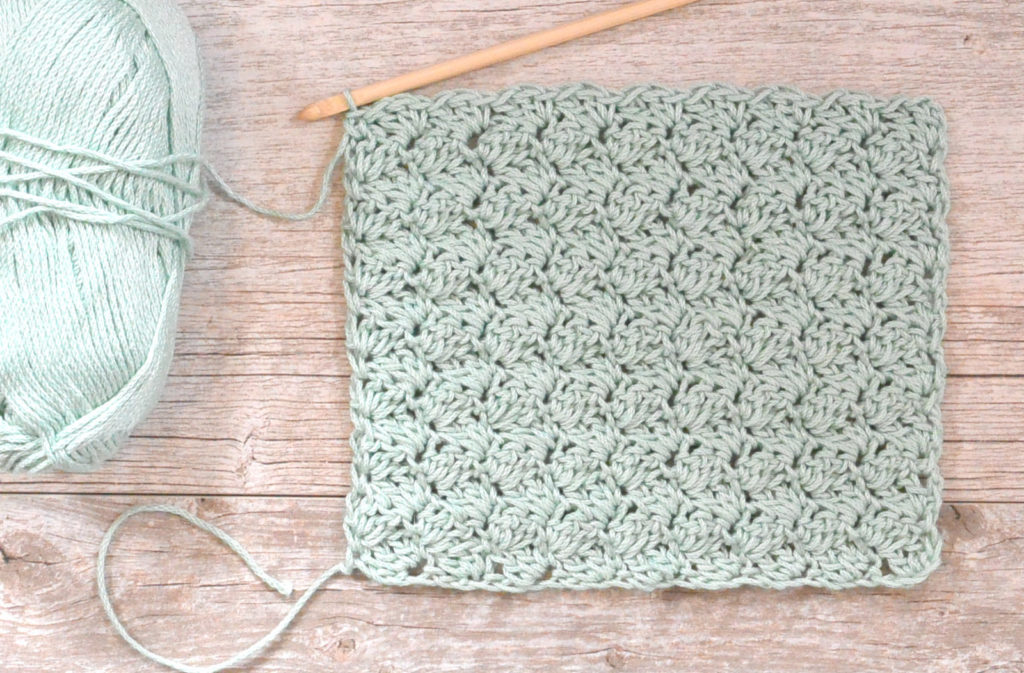 You can also check out a project (here) on how to make a blanket with this stitch using chunky yarn. (You can see it pictured below)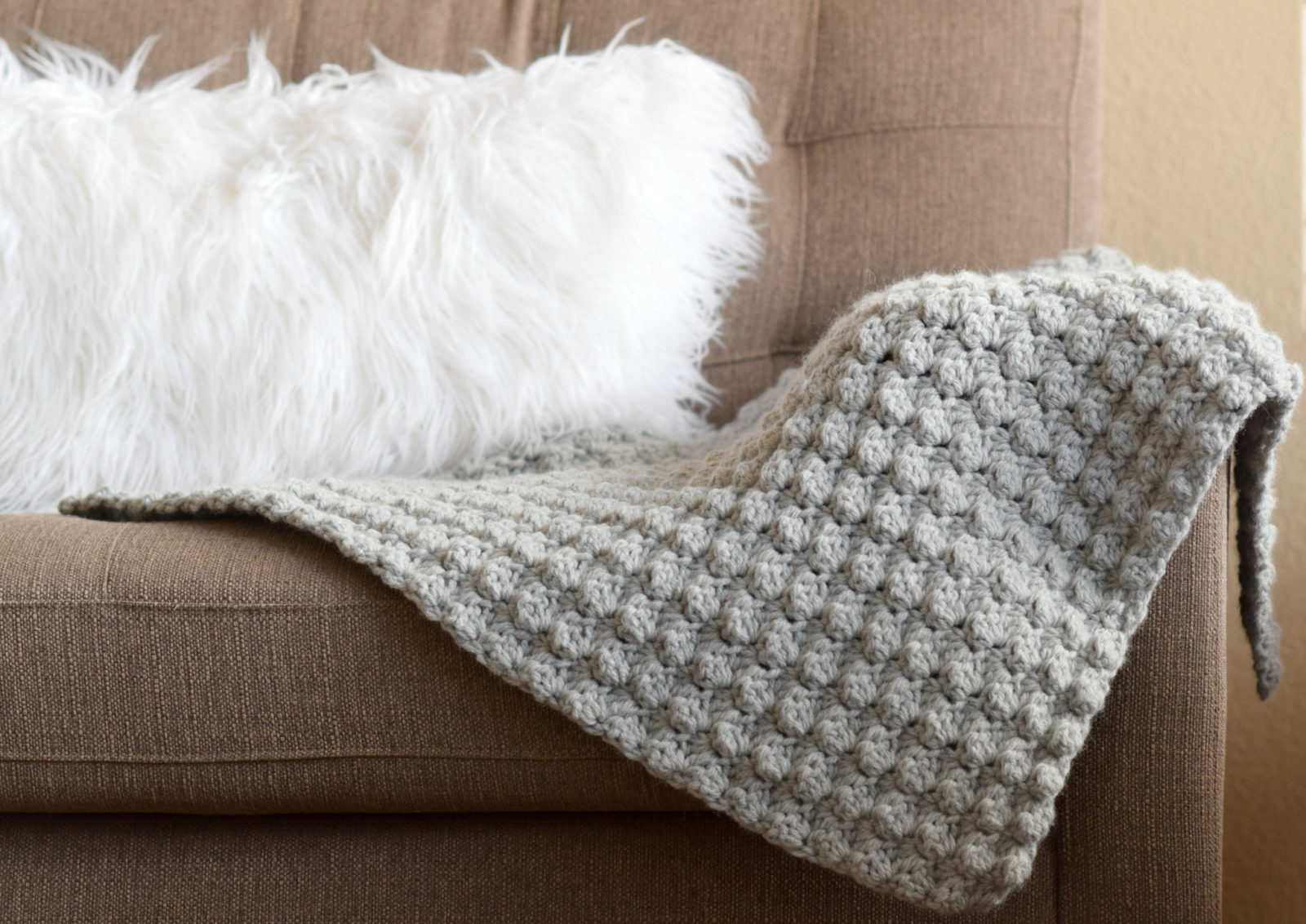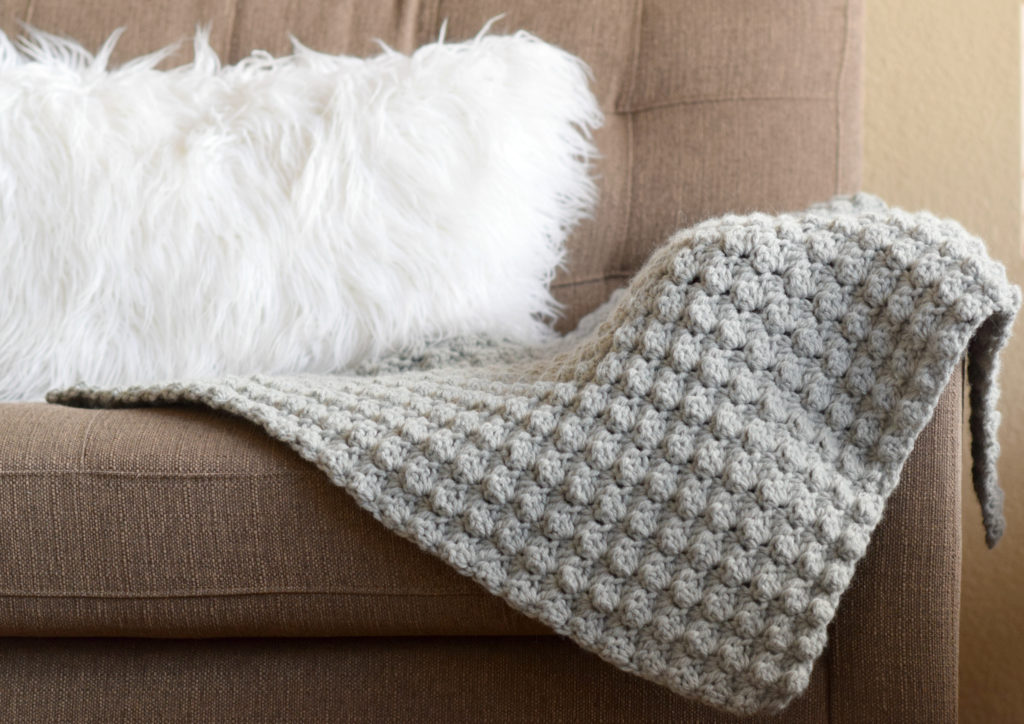 It's so very pretty and squishy when you use it with chunky yarn and a big needle!

Don't you think washcloths would be great with this pattern? What would you use this stitch for?
Hope you enjoyed and thank you my friends!
And if you love making blankets, definitely check out these options!
Crochet Blanket Patterns
30 Beautiful Crochet Blanket Patterns
Colorado Throw Crochet Blanket Pattern
Simple Go-To Crochet Blanket Pattern
XO
Jessica
If you liked this stitch, you might also like the Granny Stitch, the Textured Stitch and the Granite/Moss Stitch!
Thank you to Lion Brand Yarn for providing the yarn for this tutorial!