10+ Easy Knit Hat Patterns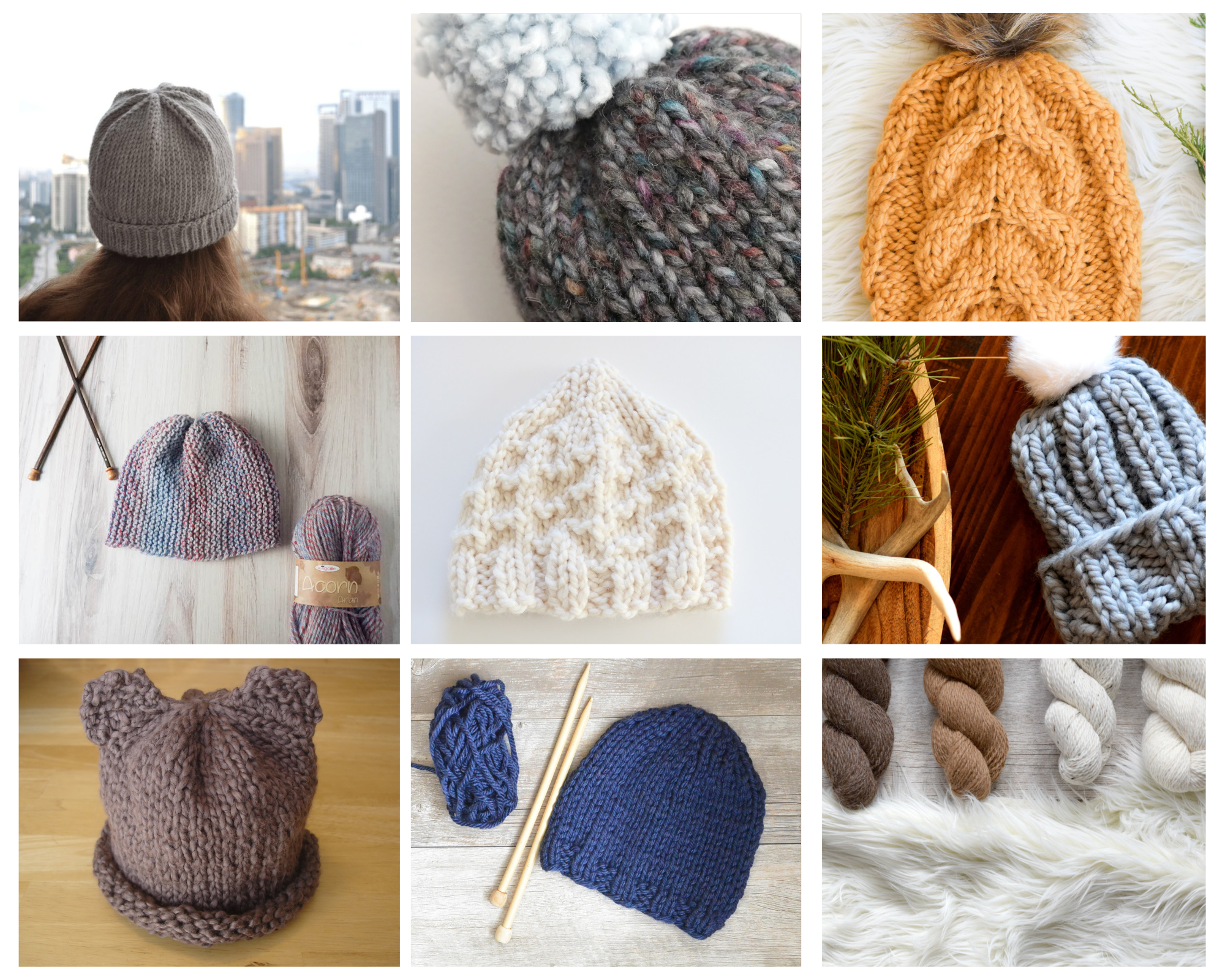 I'm so happy to share these beautiful, free, super easy knit hat patterns with you today. These are definitely the some of the easiest, beginner patterns available (and they're also pretty!) If you're a beginner, or you just don't like to think too hard, I got you covered.
Scroll down to check out all the free patterns!
I've been knitting hats for years now, and they are a favorite project of mine. While I could make patterns with a lot of detail, I still like to use the patterns that are beginner friendly. Lol!
Quite honestly, some of the most basic patterns are the most modern. They are simple, fun to make, and work for men, women and children alike.
Scarves are often the pattern beginner knitters look to make, but a hat can easily be a first or second project!
Off we go to knit some hats. 🙂
Methods To Knit A Hat
If you're a beginner, it's likely that you will want to knit your hat flat. This means that you just knit it regularly (like a scarf) on two needles. Once you're done, you seam it to finish!
You can also knit hats in the round. This is a technique that you can learn, and it's super simple! I like this tutorial from Studio Knit on how to knit in the round, or you can find a lot of videos by doing a little search on YouTube.
You'll see that the hats below that are both knit in the round, and knit flat – so you pick what works best for you!
My patterns tend to be knit flat, but I they can also be knit in the round. It's nice to avoid having to do a seam.
What's The Easiest Hat To Knit?
In my opinion, the easiest hat would be a hat that's knit flat, and uses just the knit stitch. It could also just be done with stockinette, so a knit row followed by a purl row.
If you're a baby beginner, you can check out the Beginner Garter Hat below or my Beginner Chunky Hat below! Also, choose a hat with little or no shaping (both of those hats have little to no shaping needed).
AND, if you're wanting to learn to knit so you can make these hats, you can check out my knitting tutorial HERE.
Okay! Let's get to these gorgeous knit hats. I love to make these year round because they are easy to stick in my purse. They also make for a great stash buster AND stocking stuffers. Have fun!
Easy Knit Hat Patterns (that are pretty!)
This Beginner Garter Stitch Knit Hat by Underground Crafter is as easy as it gets, and look at that yarn!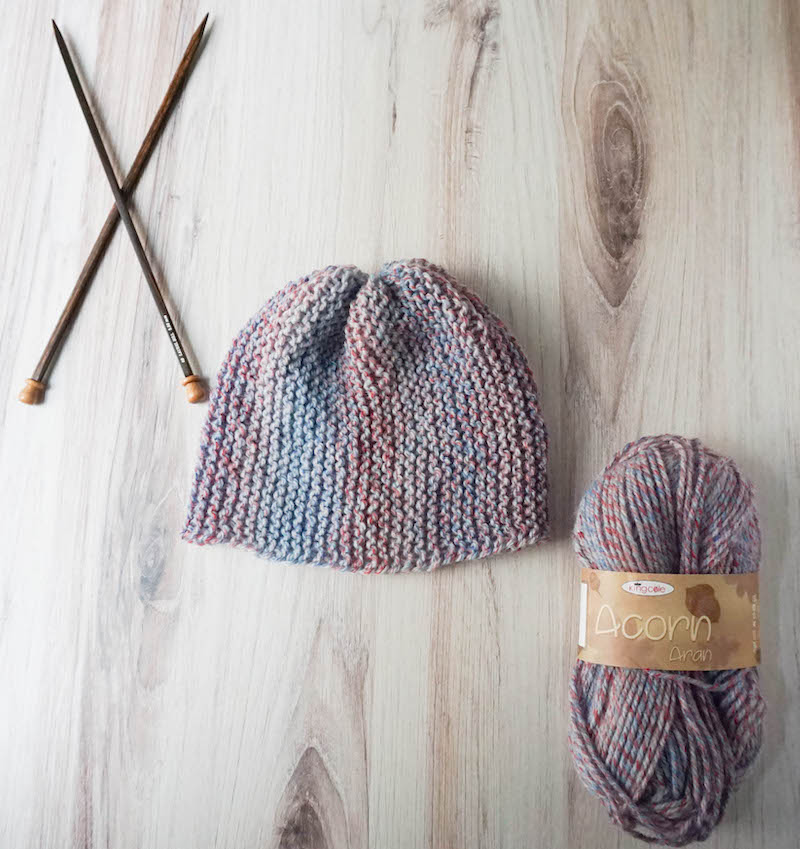 Here's my personal go-to knit hat pattern that I've made a million times – the Beginner Chunky Hat Knitting Pattern!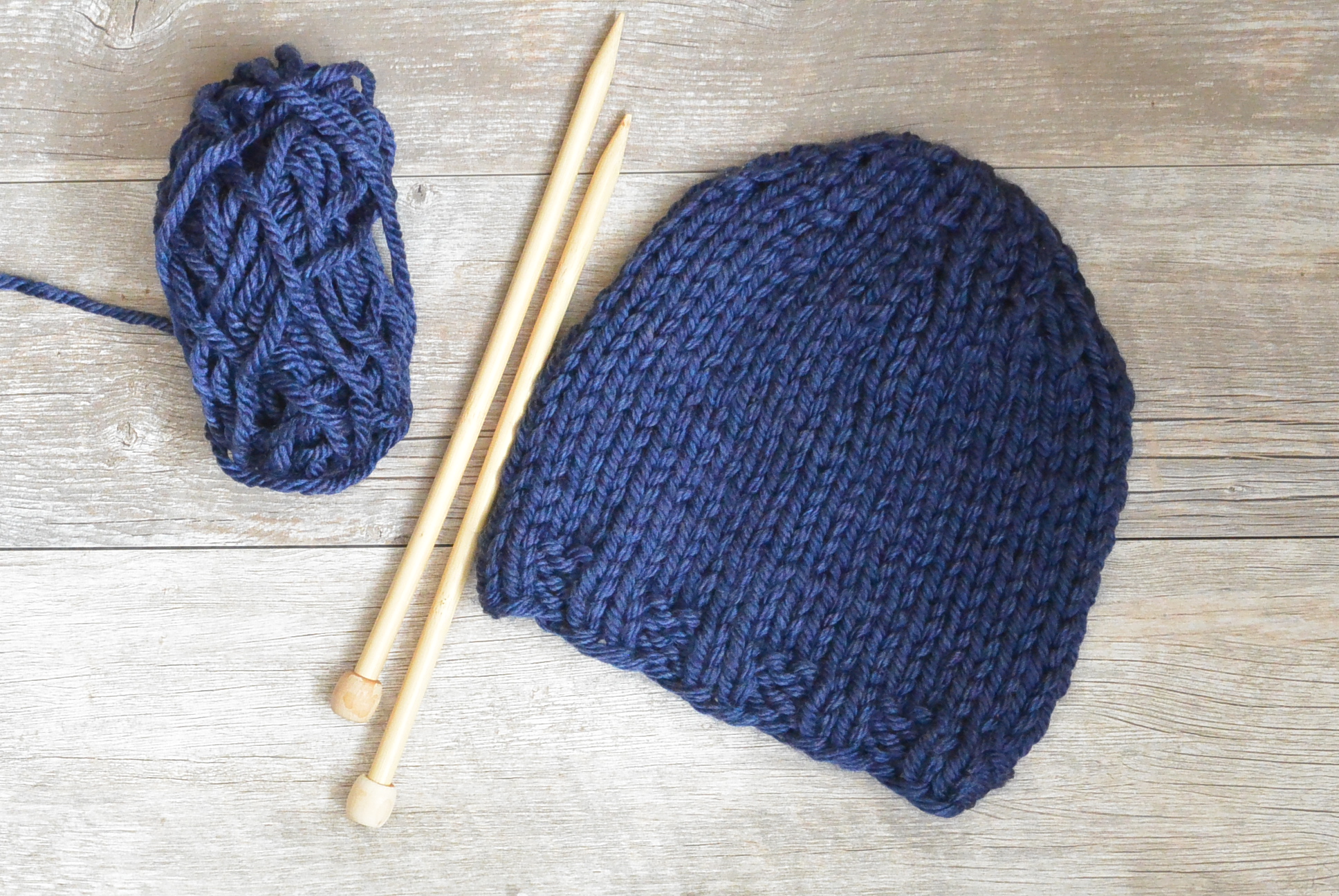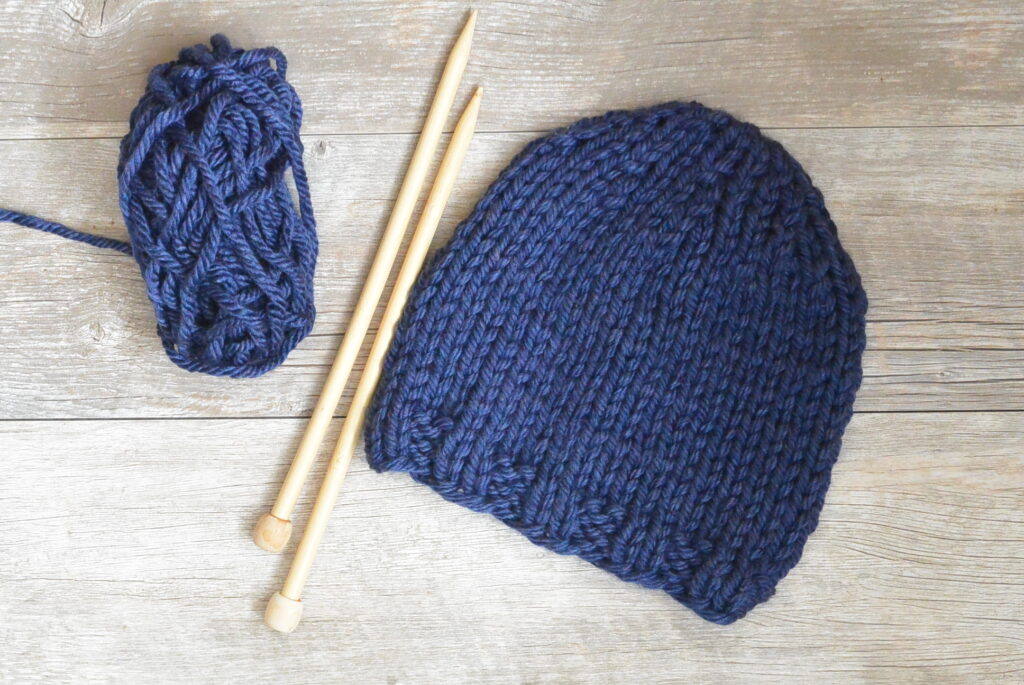 This pretty Chunky Hat from A Box Of Twine includes helpful progress photos as a step by step guide!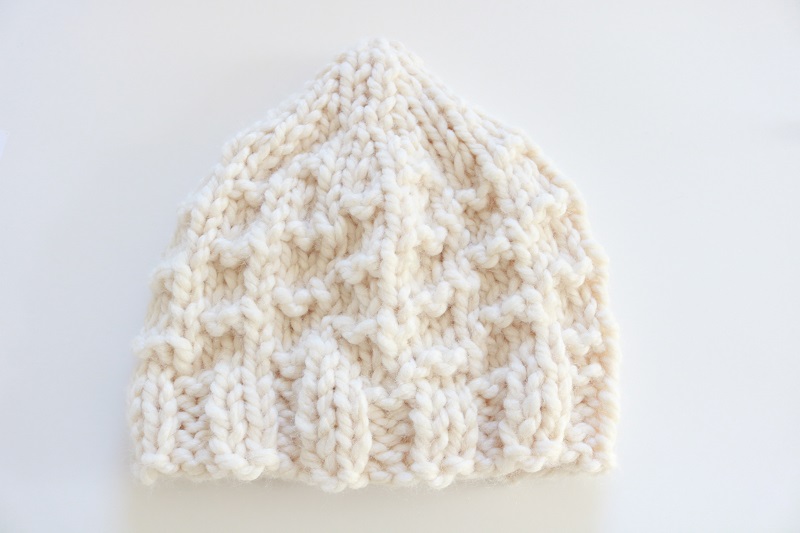 This Simple Hat HERE by Knitting with Chopsticks is basic and I love the modern look! Such a great hat for gift giving. This one is knit in the round, and there are even photos to help you out.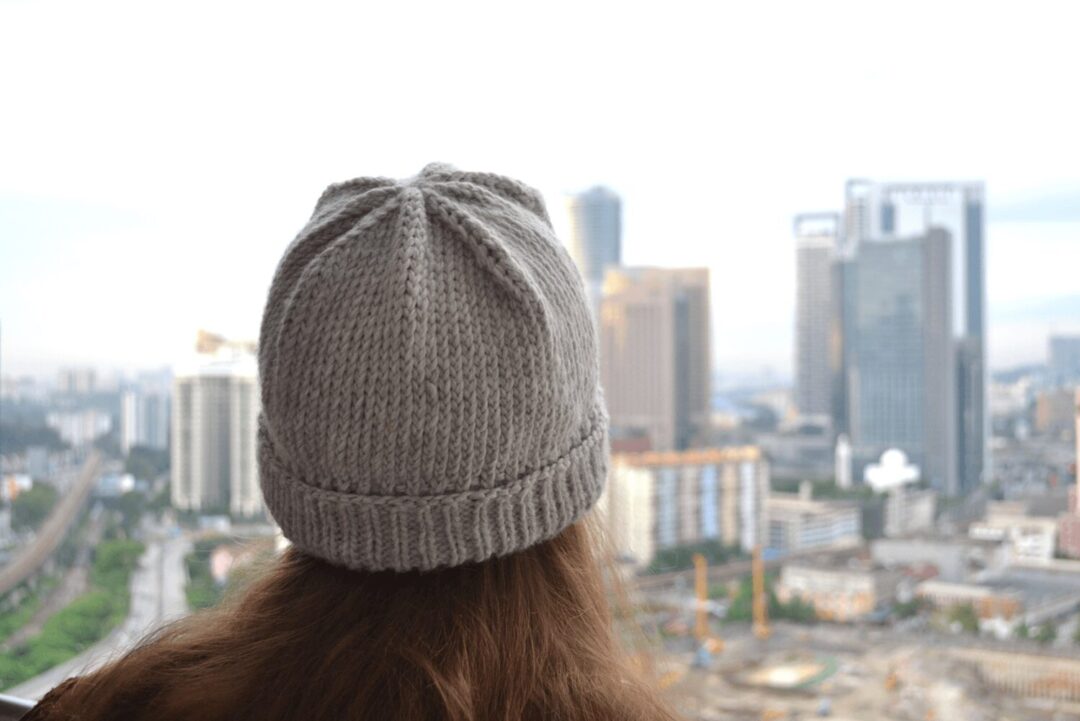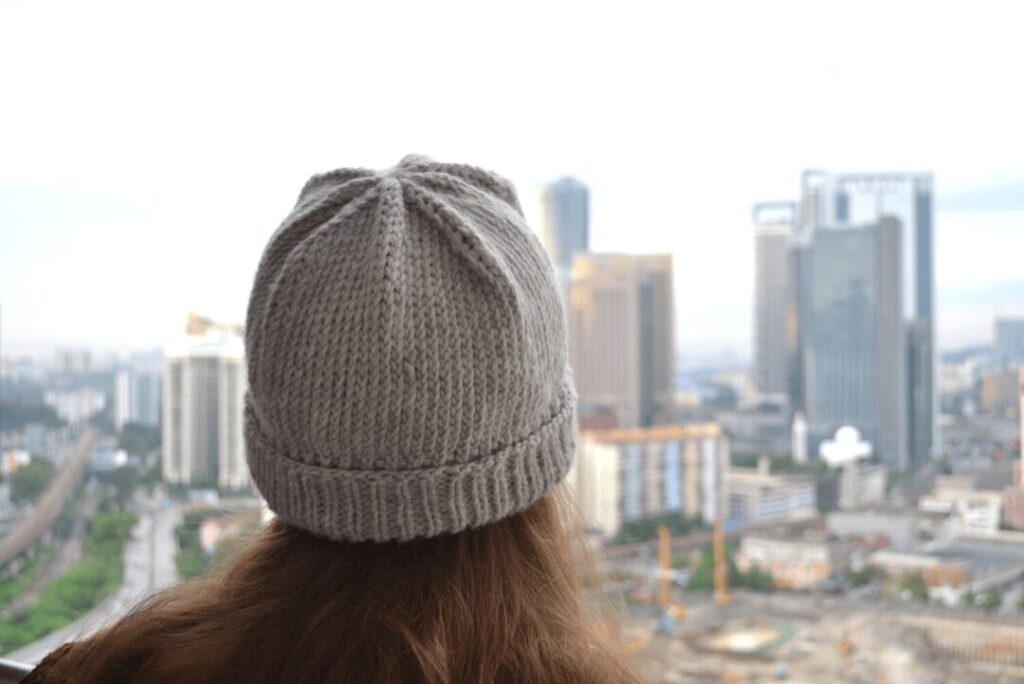 This Easiest Hat by Life and Yarn has a unique stitch and look. It's knit FLAT with two needles, so it's a great beginner pattern.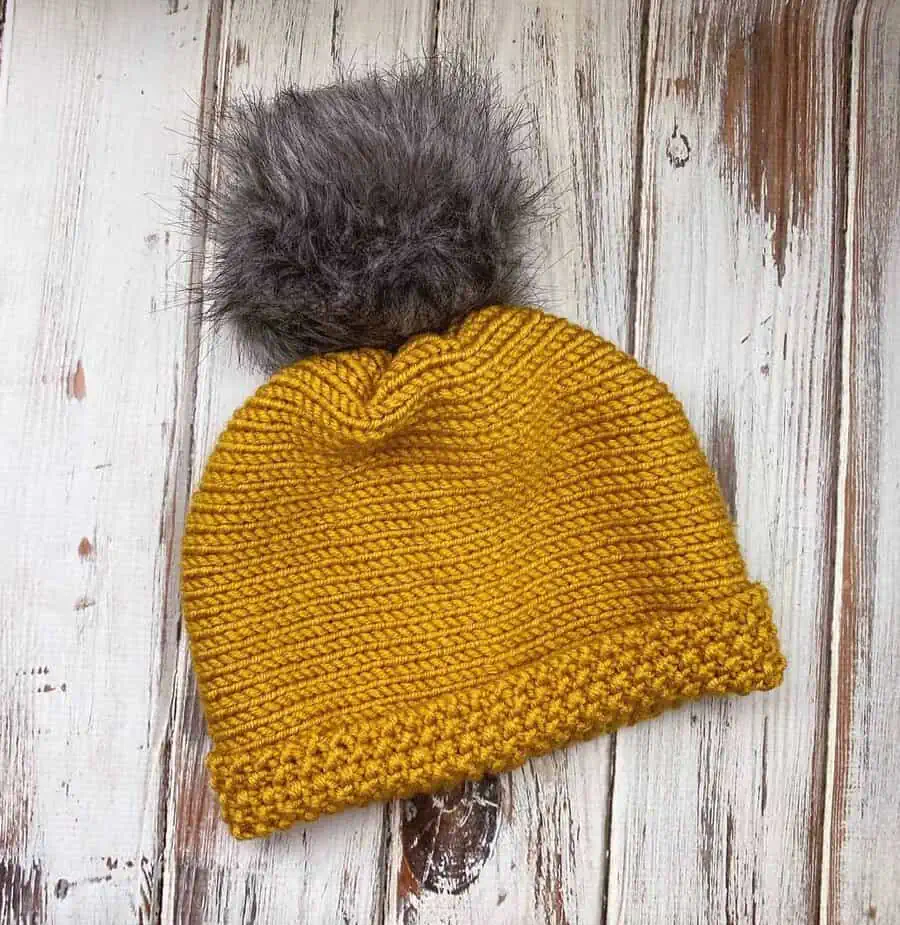 This Hello Winter Hat by Fiber Flux looks so cozy, and it includes a video Tutorial! Also, look at how the yarn can make a simple hat really beautiful.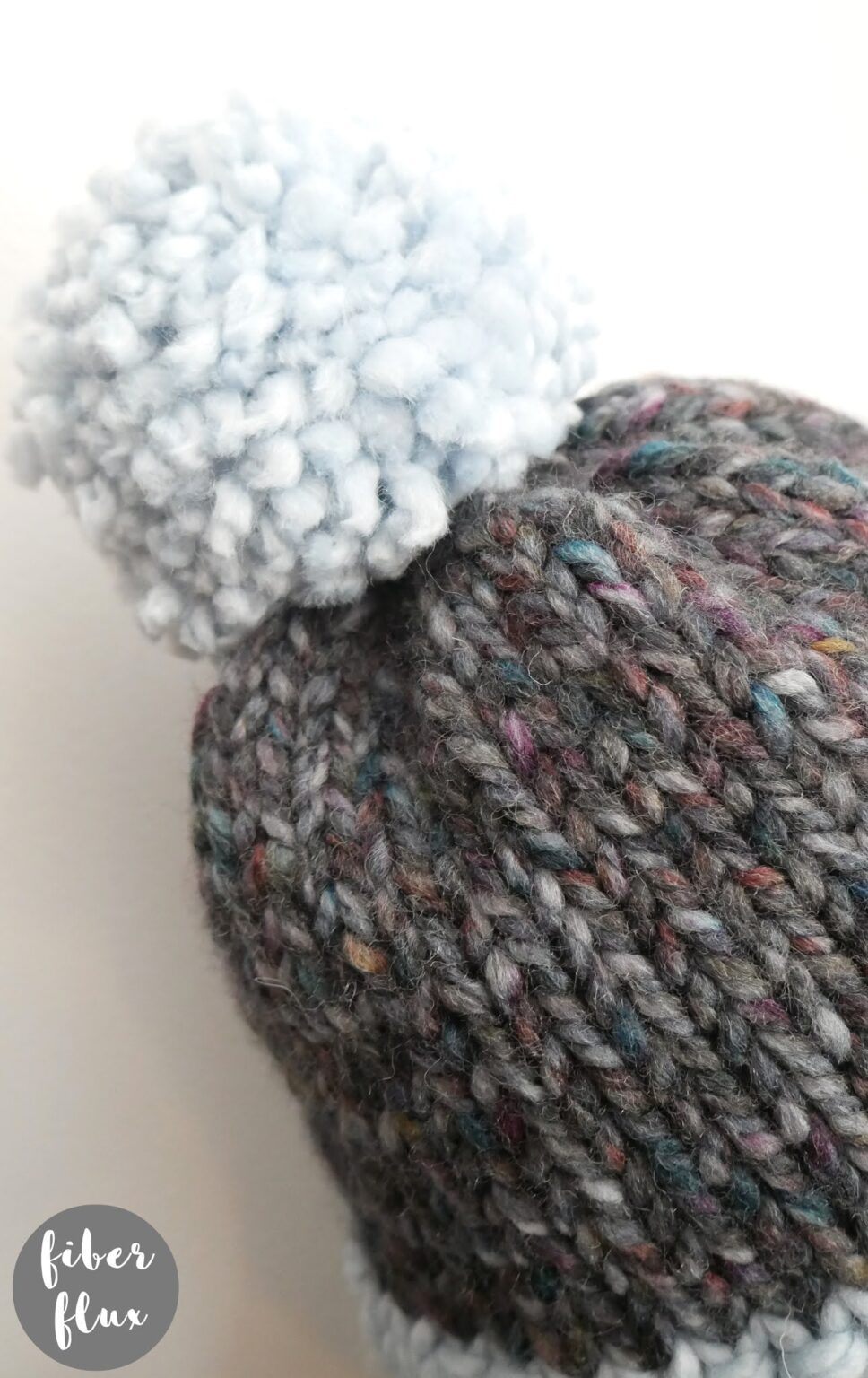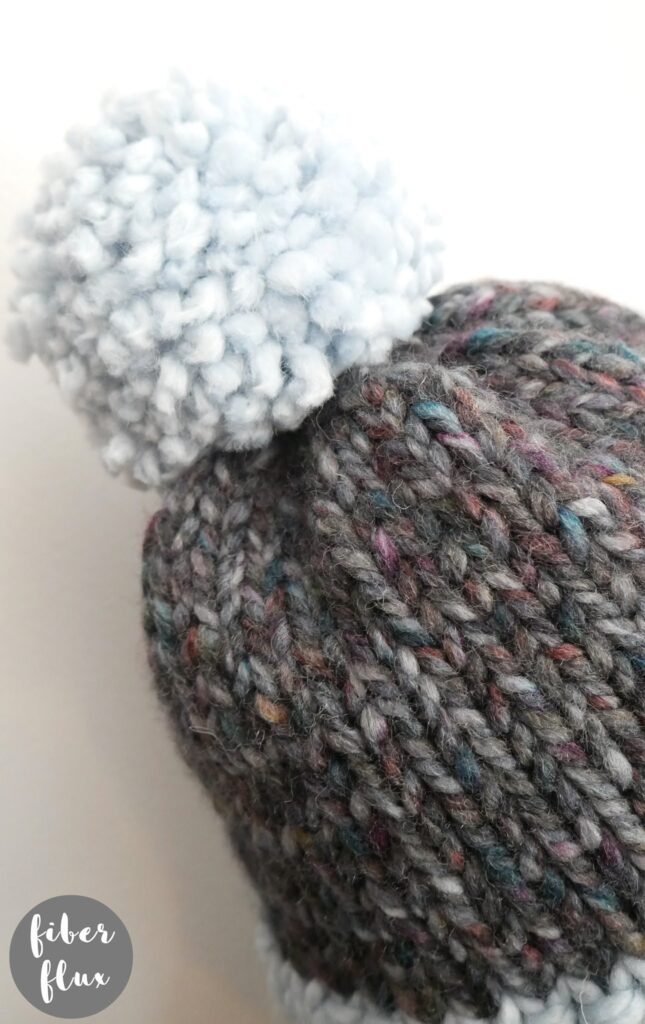 We can't forget about the babies and kids! I love this Racoon Hat by Life and Yarn.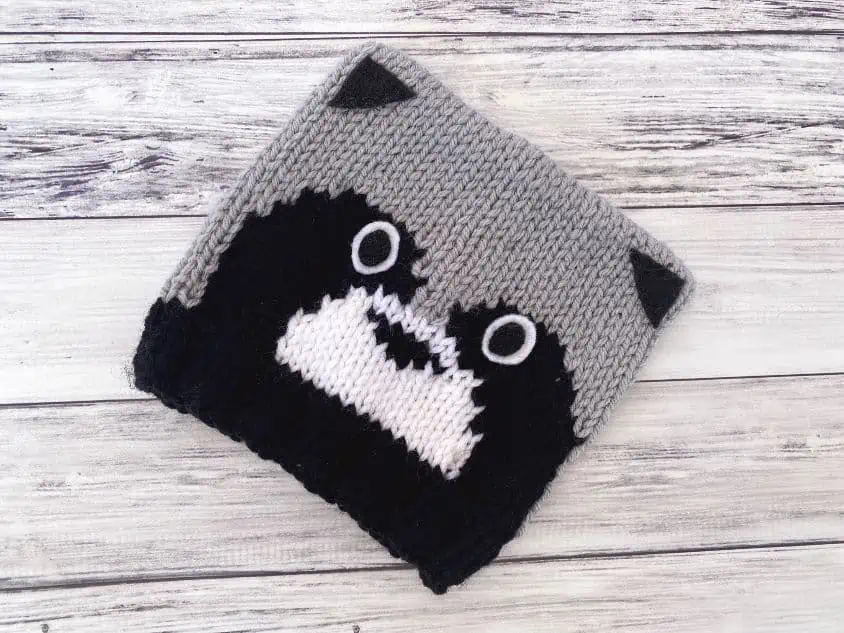 This Quick Chunky Knit Hat is super comfy and fast! And it's fun every now and then to use a luxury yarn.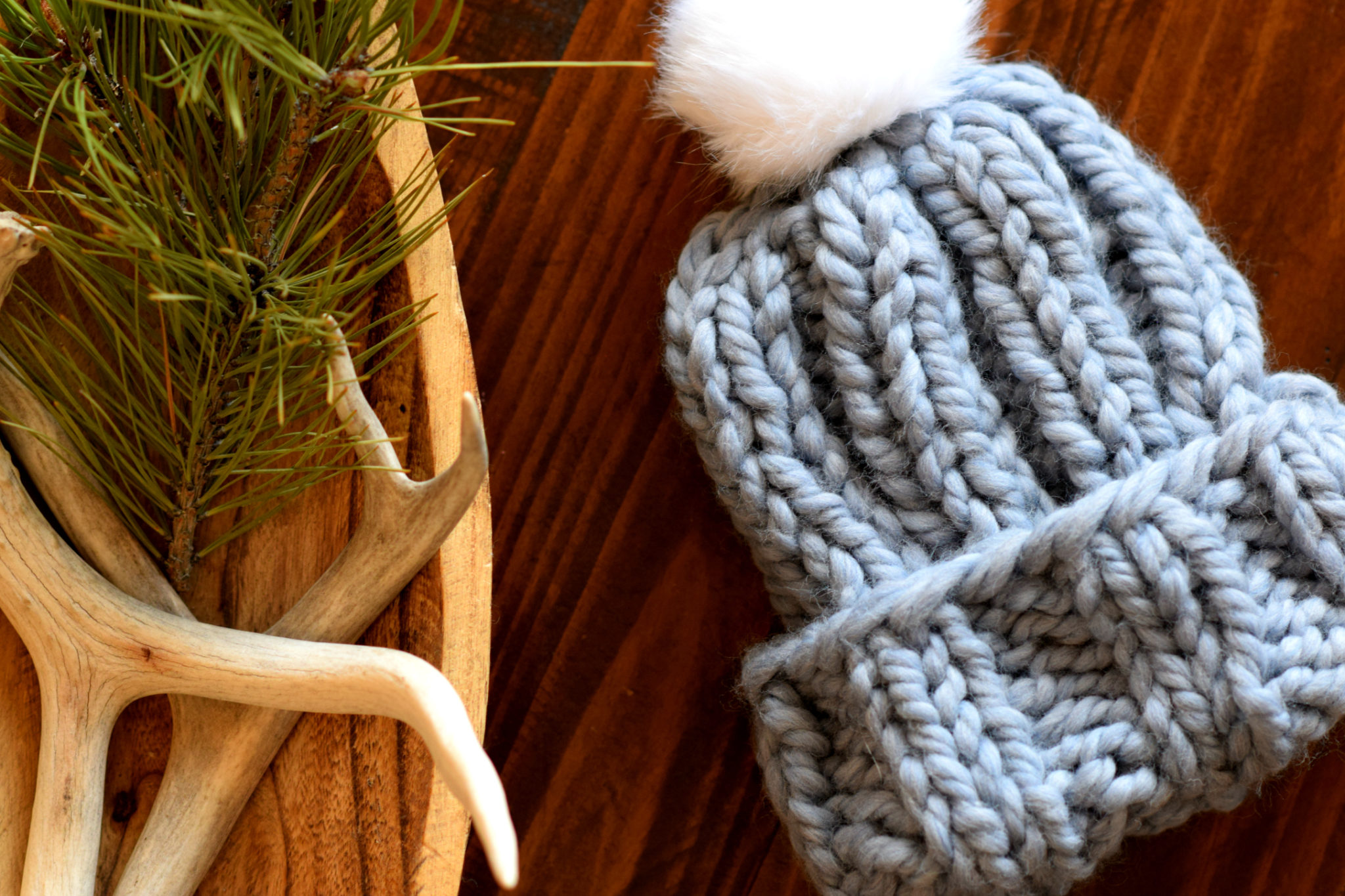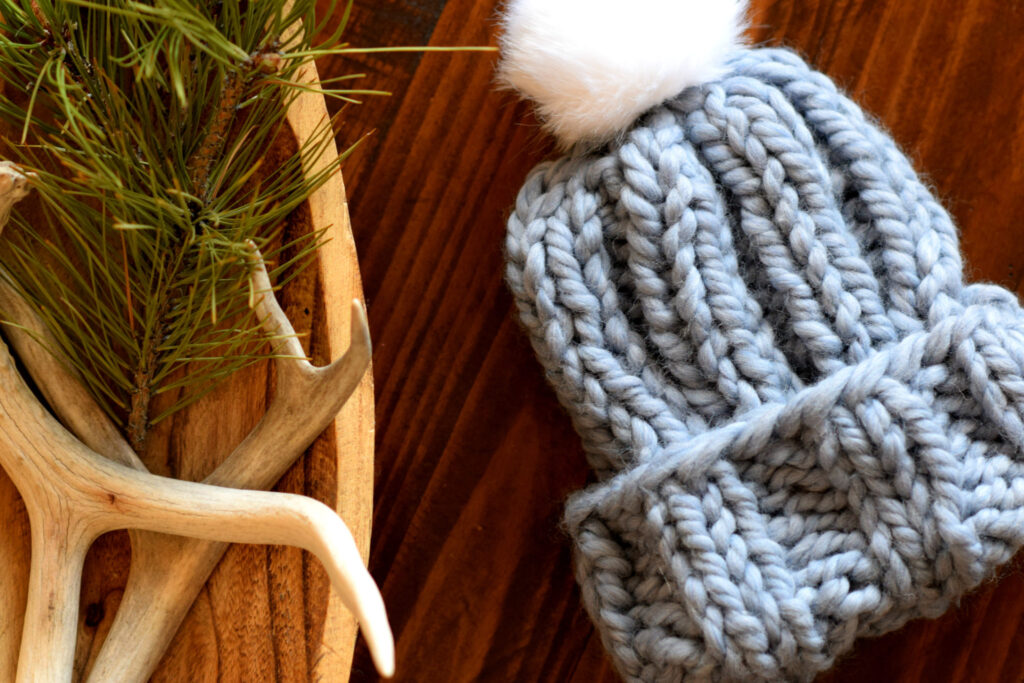 I could see this adorable Bear Knit Hat Pattern by Fiber Flux on kiddos, but it's also cute for teens and adults!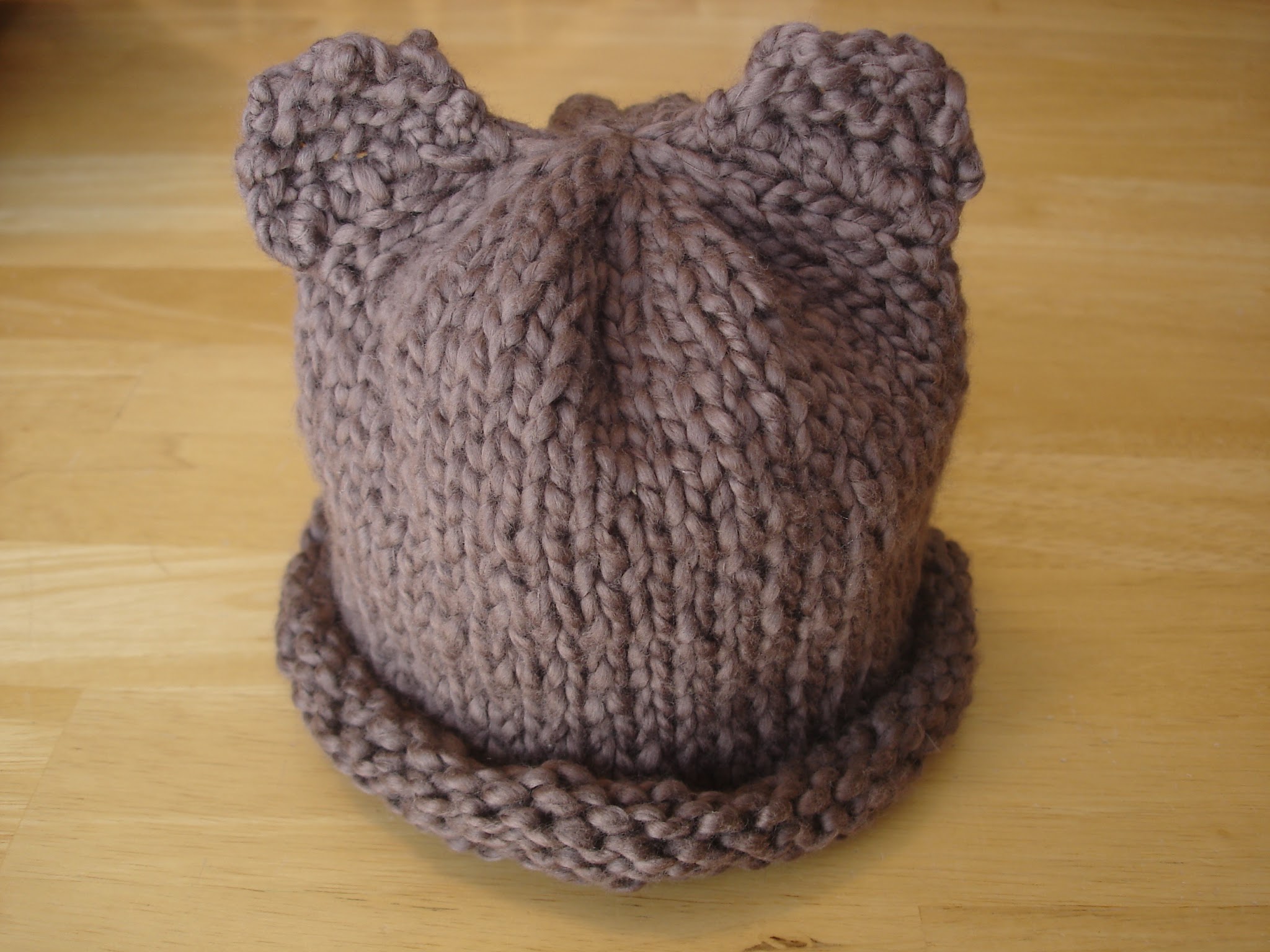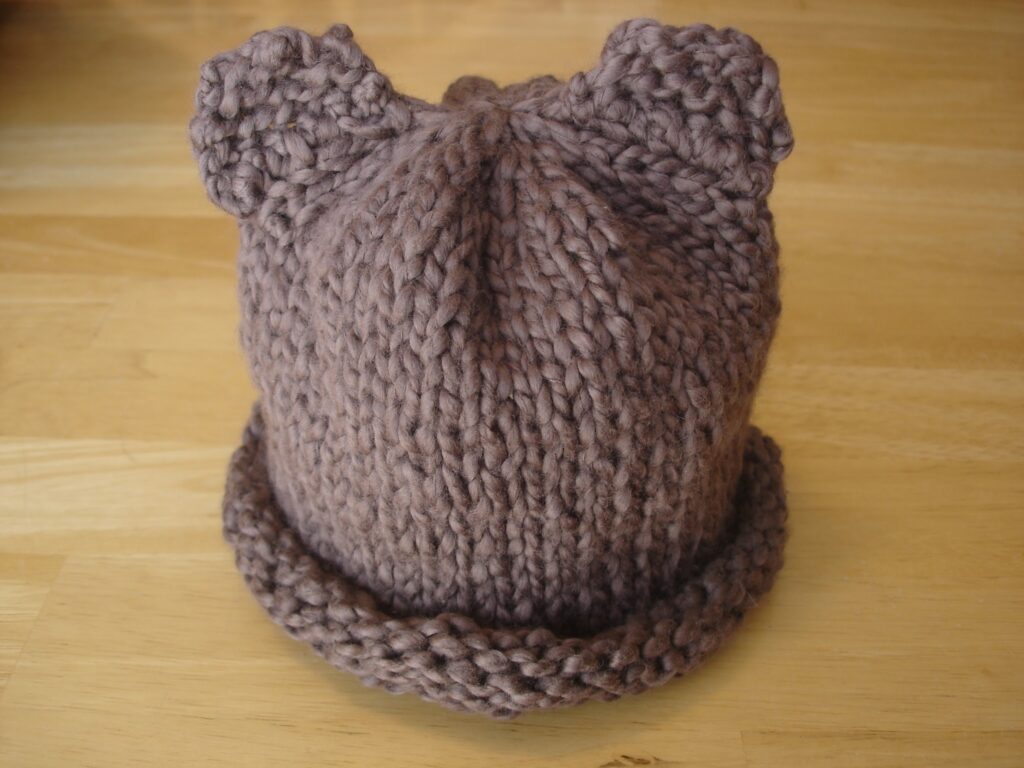 This Cables Galore Knit Beanie is super cute and quick to make by Underground Crafter! This one is fun once you've mastered the true beginner hats and are ready for more of a challenge.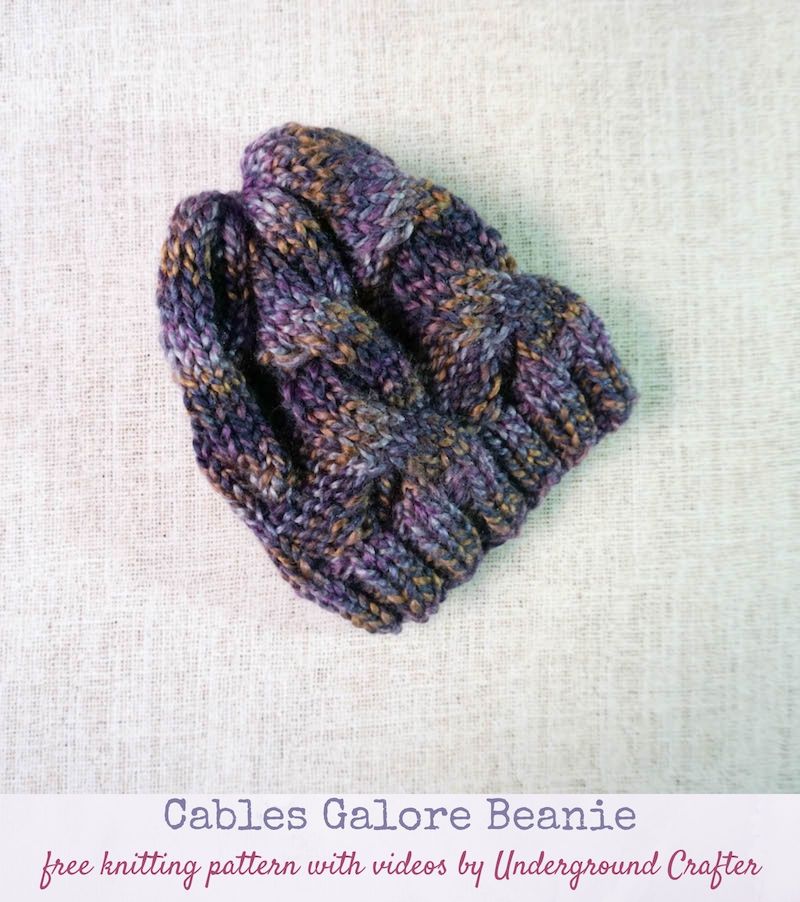 Knit Hat FAQs
What Materials Do I Need To Knit A Hat?
Yarn
Knitting needles
Scissors
Measuring Tape
I love hats because they use such little yarn. For instance, if you make one of my chunky hats, you just need one skein of super bulky yarn.
What Yarn Do You Use for A Knit Hat?
I personally like to know that I can wash my hat if needed. So here are my favorite yarn fibers to use:
Superwash Wool
Washable Wool/Acrylic Blend
Soft Acrylic
For babies, I like to use natural fibers like cotton if possible. I also will use a very, very soft acrylic at times.
I really hope that you've enjoyed these patterns and found them useful. It was fun to hunt down the most beginner-friendly patterns out there. I do see a lot of hats, but not a TON of total beginner options. So there you have it!
More Free Knitting Patterns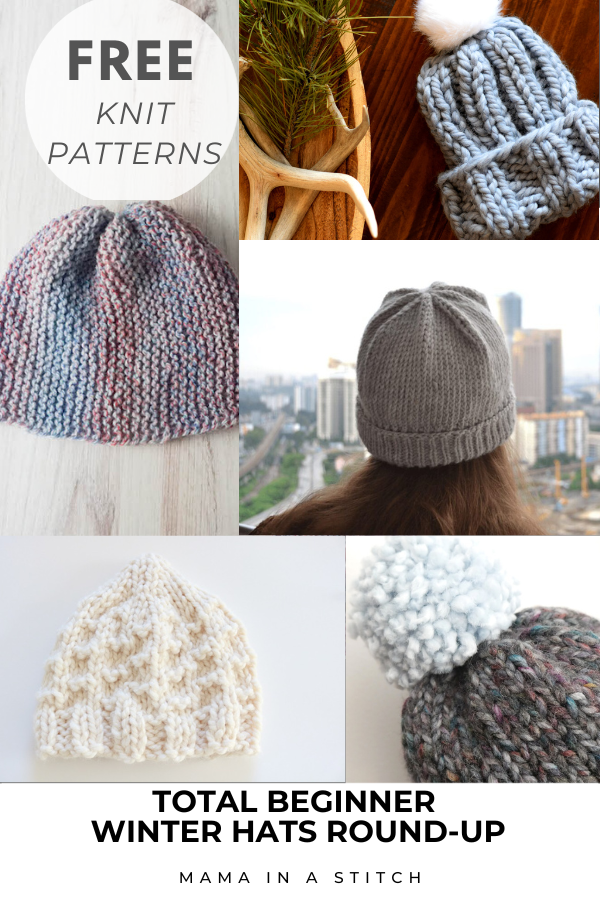 Happy hat knitting my friends!
XO
Jessica