Quick Chunky Knit Hat Pattern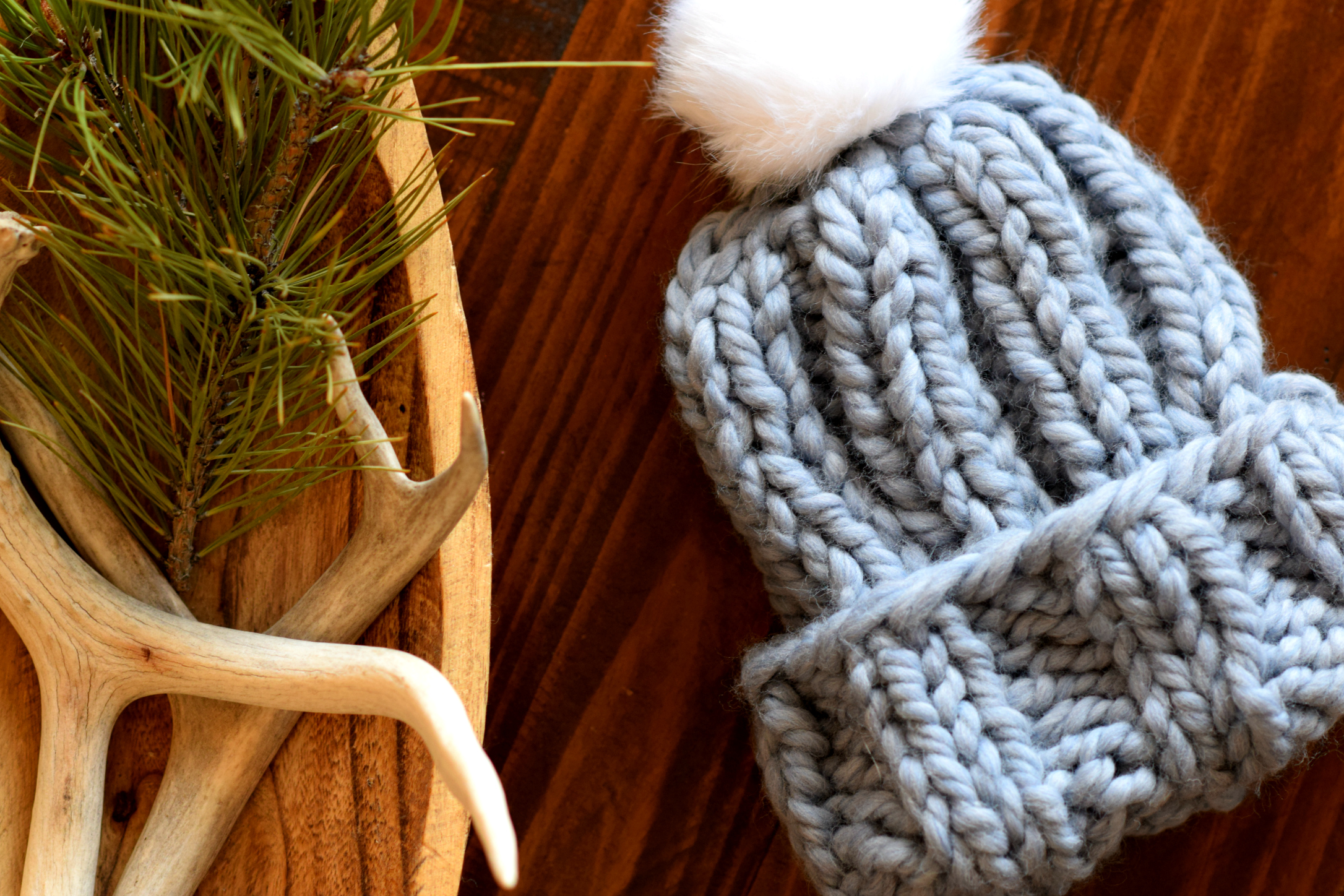 I'm all about quick and easy when possible and this super chunky hat meets both those criteria. Yay! If you're starting to feel the time crunch for the holidays or you just want to make a quick project, this is a good project for sure.
The other plus is that it only takes one skein of yarn. Do you like the pom? I still love all the big poms that I'm seeing in stores and online. While you don't have to add a pom to this hat, you certainly can! And did I mention how luxurious this yarn is?
I absolutely love the light and airy look and feel to the yarn and it's a dream to work with as well. This hat is knit flat, making it perfect for a beginner knitter too! So let's get to it….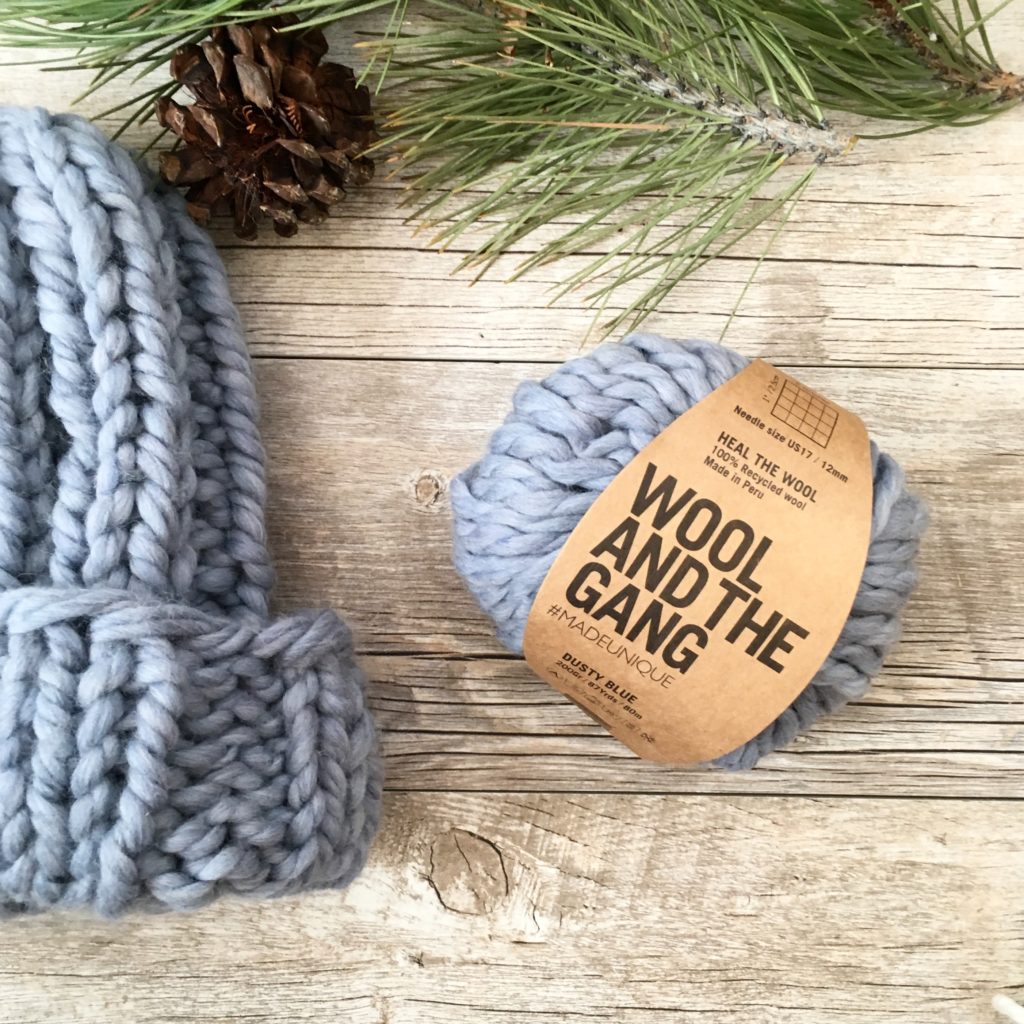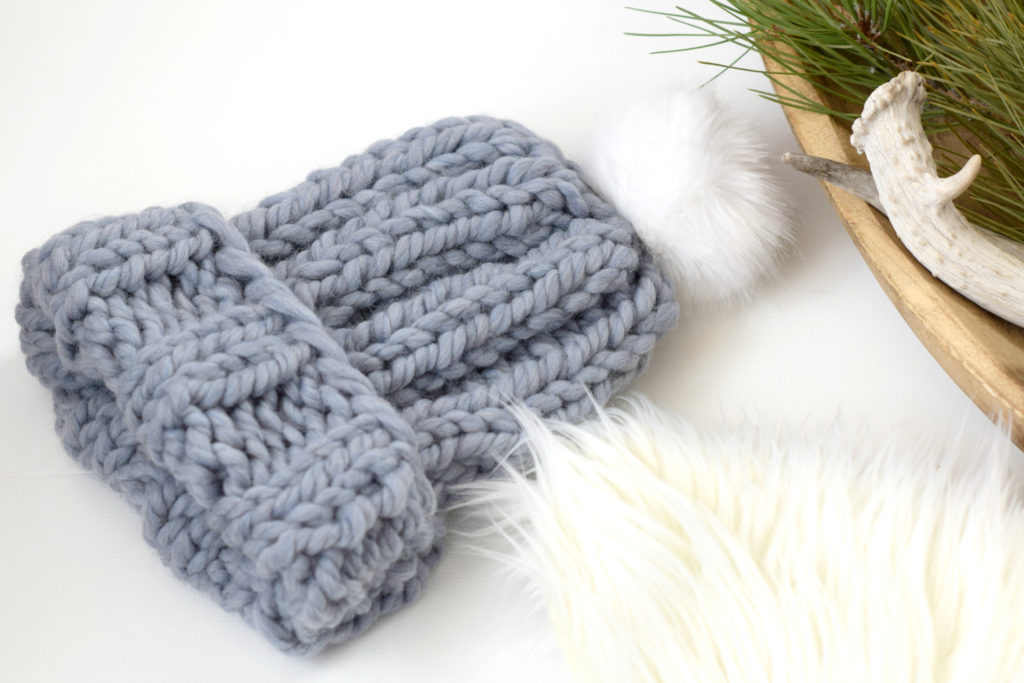 Notes:
This easy hat is knit flat and there's only one decrease row at the top. You will then cinch the top closed and voi'la!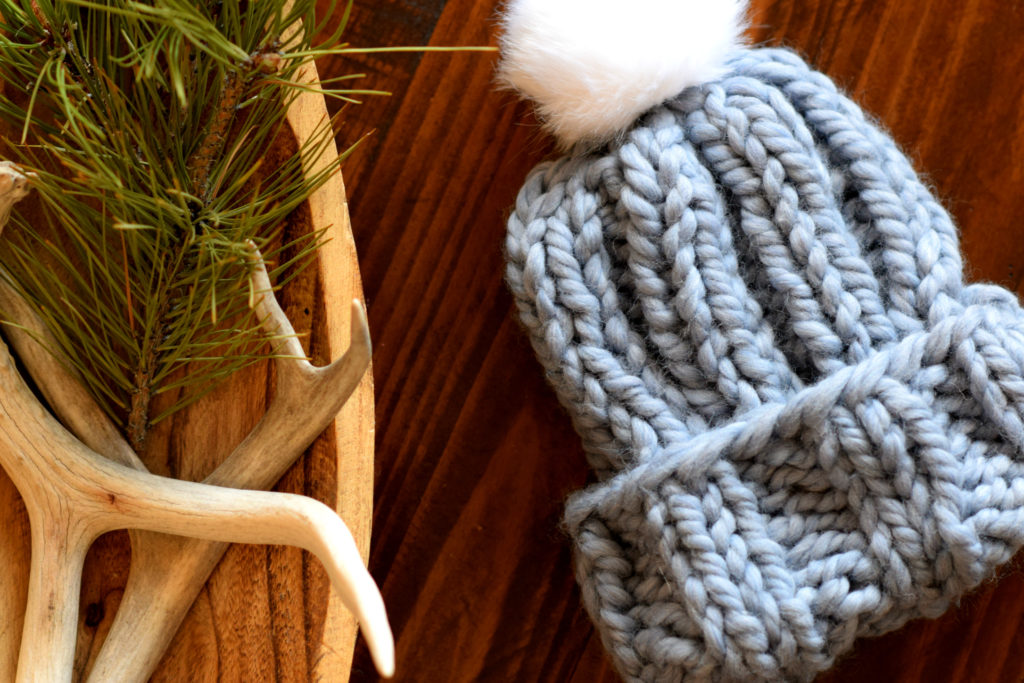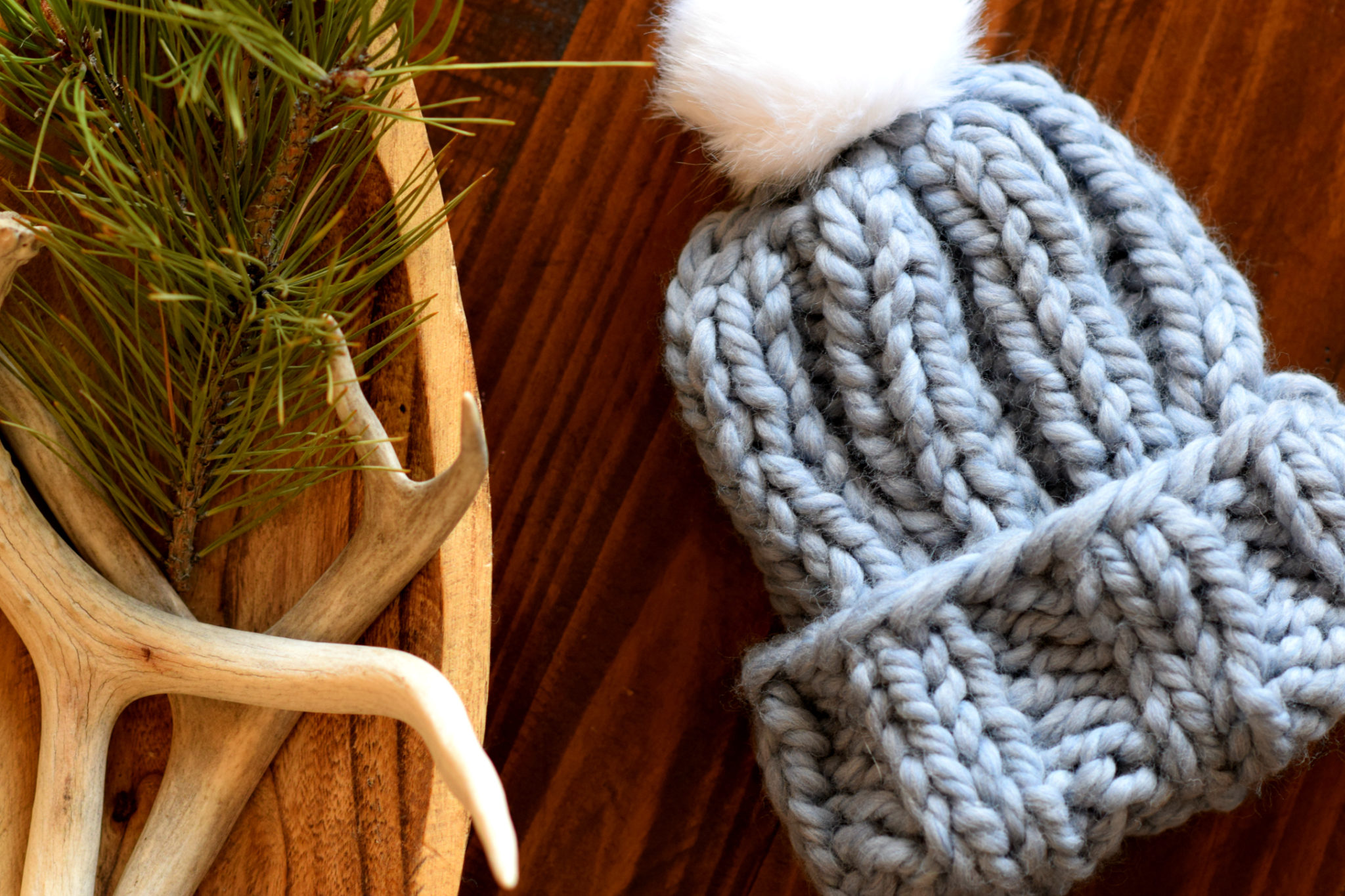 You will need:
US Size 19 Knitting Needles
1 Skein Wool & The Gang Heal The Wool 100% Recycled Wool in Dusty Blue (or comparable super bulky yarn)
Scissors
Tapestry Needle to weave in ends and pull top of hat closed
Optional fuzzy pom ( I used a key chain pom )
Quickest Chunky Knit Hat Pattern
Cast on 28 stitches
Row 1 K2, p2 across the row
Repeat row 1 until piece measure approximately 12″ tall
Decrease
Once your piece measures approximately 12″ tall you will decrease by knitting 2 together across the row.
Do not cast off.
With a length of yarn, work your needle through the stitches on top. This will hold the stitches while you seam up the sides. You will then cinch this closed and tie it at the end to make the top of your hat. You can if you'd like, cinch it first and then seam. Which ever you prefer.
To seam up the ribbing you can check out this tutorial from Vogue Knitting HERE. Scroll down where it shows you how to do invisible vertical seams on knit ribbing.
Cinch top closed
If you haven't yet cinched the top closed, be sure to work your needle through the stitches on top and cinch tightly closed. ( You can see how I did it with the Favorite Textured Knit Hat HERE. Simply scroll down to the bottom of the post to see the photo)
Weave in all ends.
Add a pom if you'd like and there you have it!
This hat looks cool on just about anyone!


Happy knitting my friends! What do you like to make for last minute gifts? I'd love to hear more ideas!
XO
Jessica
Thank you to Wool & The Gang for providing the yarn for this project! All opinions are 100% my own. 🙂
If you liked this, you might also like:
10+ Beginner Easy Knit Hat Patterns HERE