Big Beginner Knit Shawl – Scarf Pattern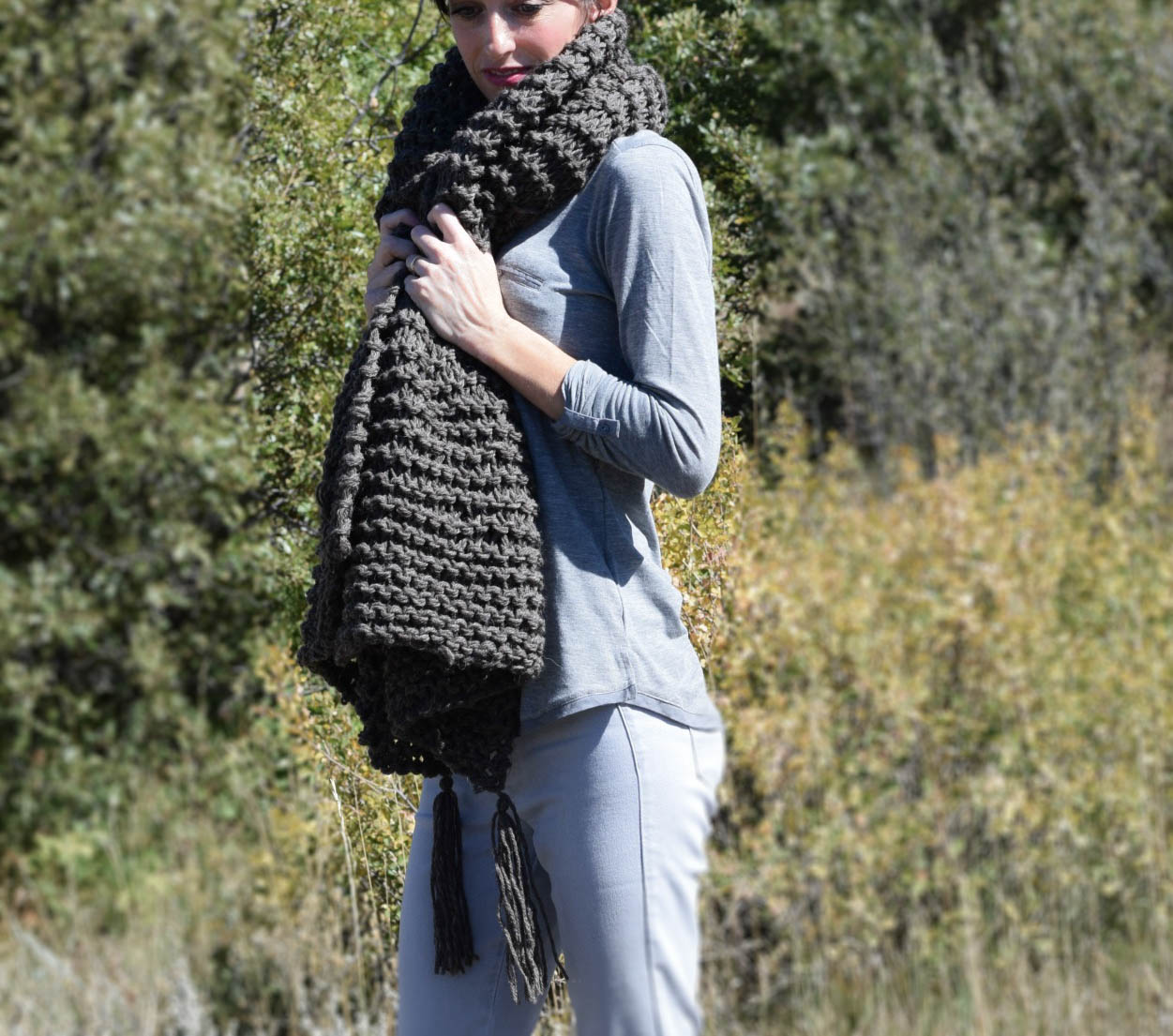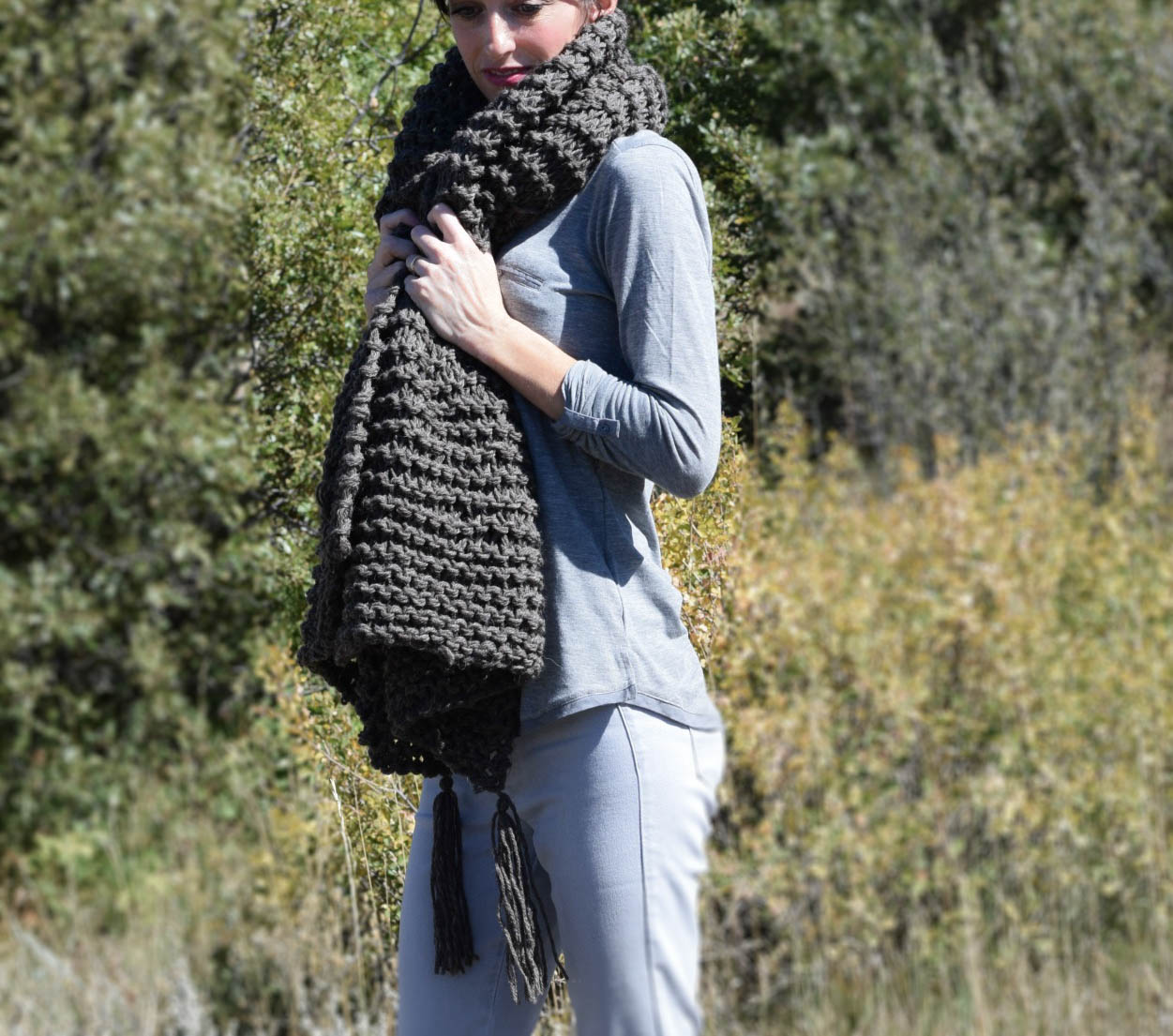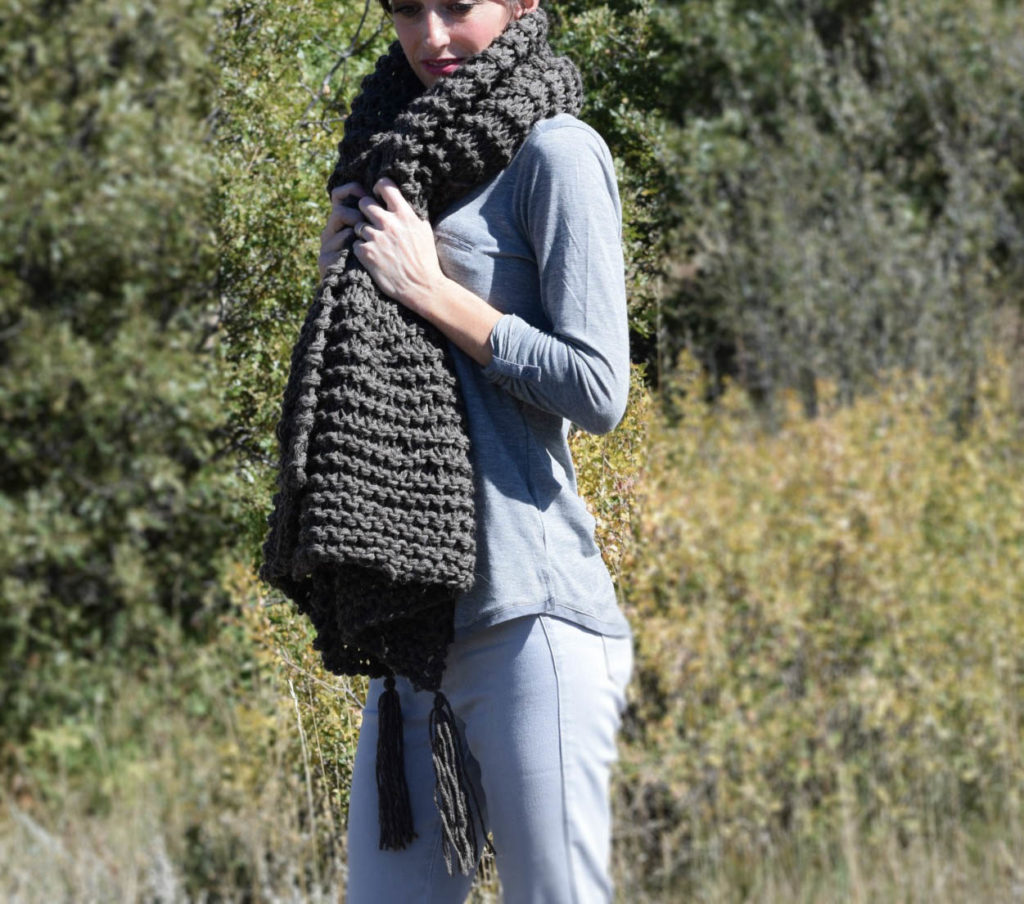 Hi friends! It's been a while since I posted a completely beginner friendly pattern. Of course all of my patterns are easy, but I'm talking, a first time beginner type of a project. This shawl (or scarf, depending on how you want to wear it) works up fairly quickly considering it's size. You will use big mama needles (US Size 35) and hold two strands of yarn together to knit it up. It's all done in the knit stitch, or garter stitch, so it's perfect if you're just getting started with knitting or want a completely mindless project. I changed it up a bit this time as well because I used 100% wool which I haven't done much in the past. AND HOLY MOLY, will this shawl ever keep you warm! If you love warm, wooly wonders, this is for you! OH and don't miss what I did with my scrap yarn that was left over. I made dryer balls (yes there's such a thing) and have posted how I did it HERE.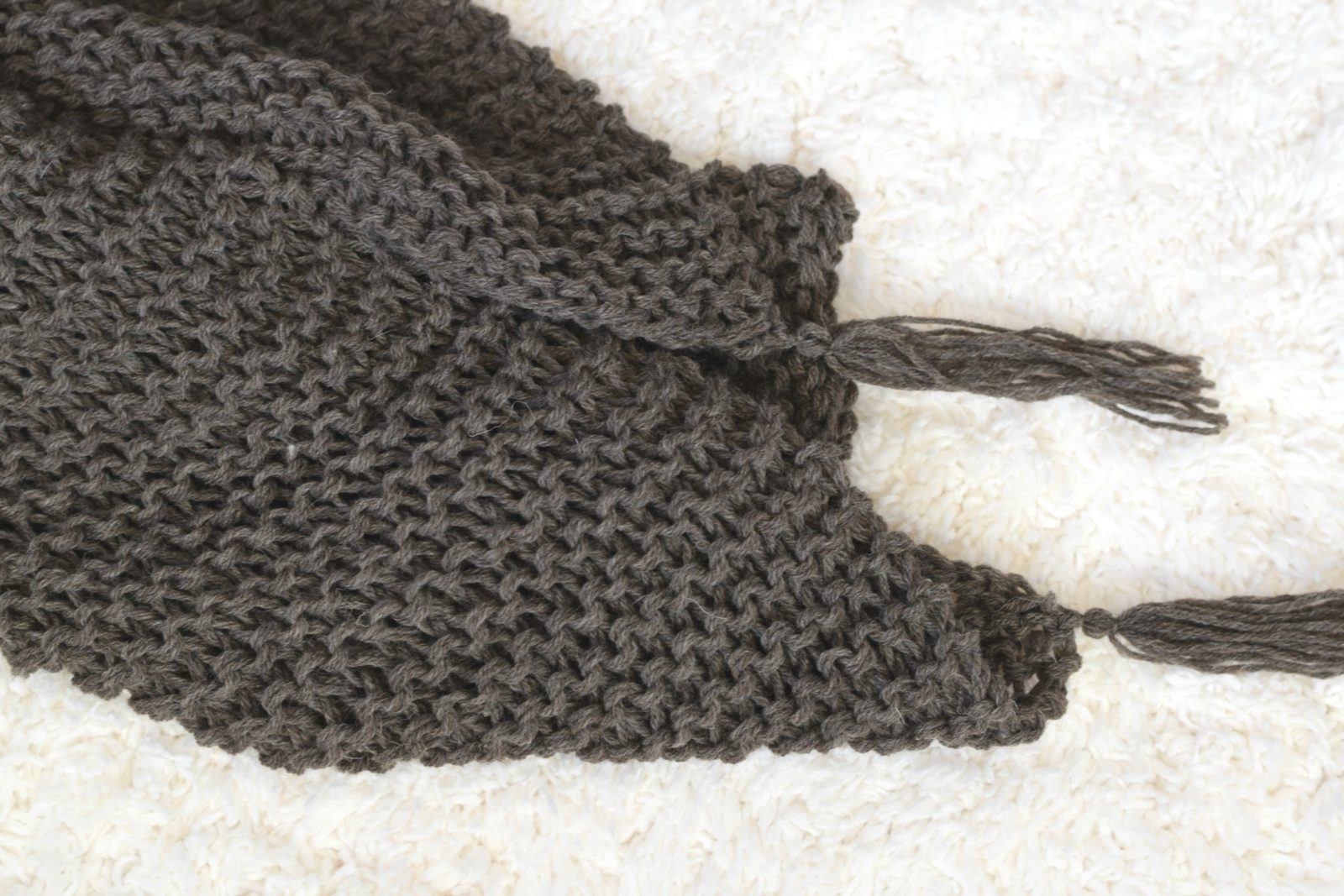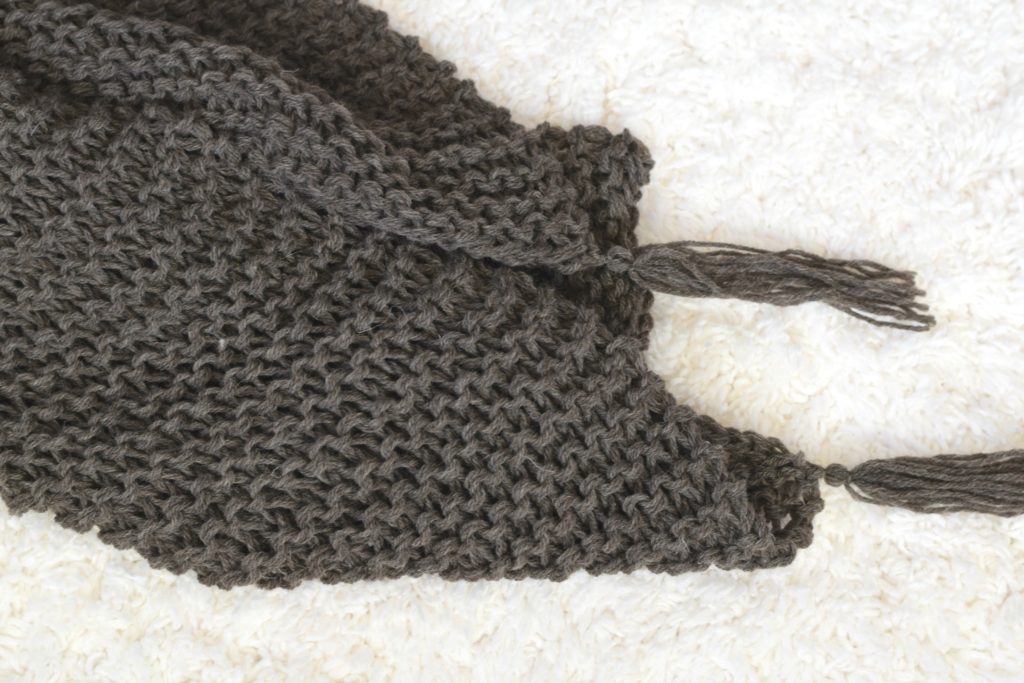 The weather has been really nice here this week and I was roasting taking these pictures for the blog! It's a perfect piece for the cold days of fall and winter as it is probably the warmest accessory that I've ever made. I can't wait to don it on the chilly days that are soon to arrive. Also, I really feel like that it fits with the whole trendy "super scarf" thing right now and the color is eerily similar to the Lenny Kravitz blanket scarf I mentioned in my last pattern post. Ha!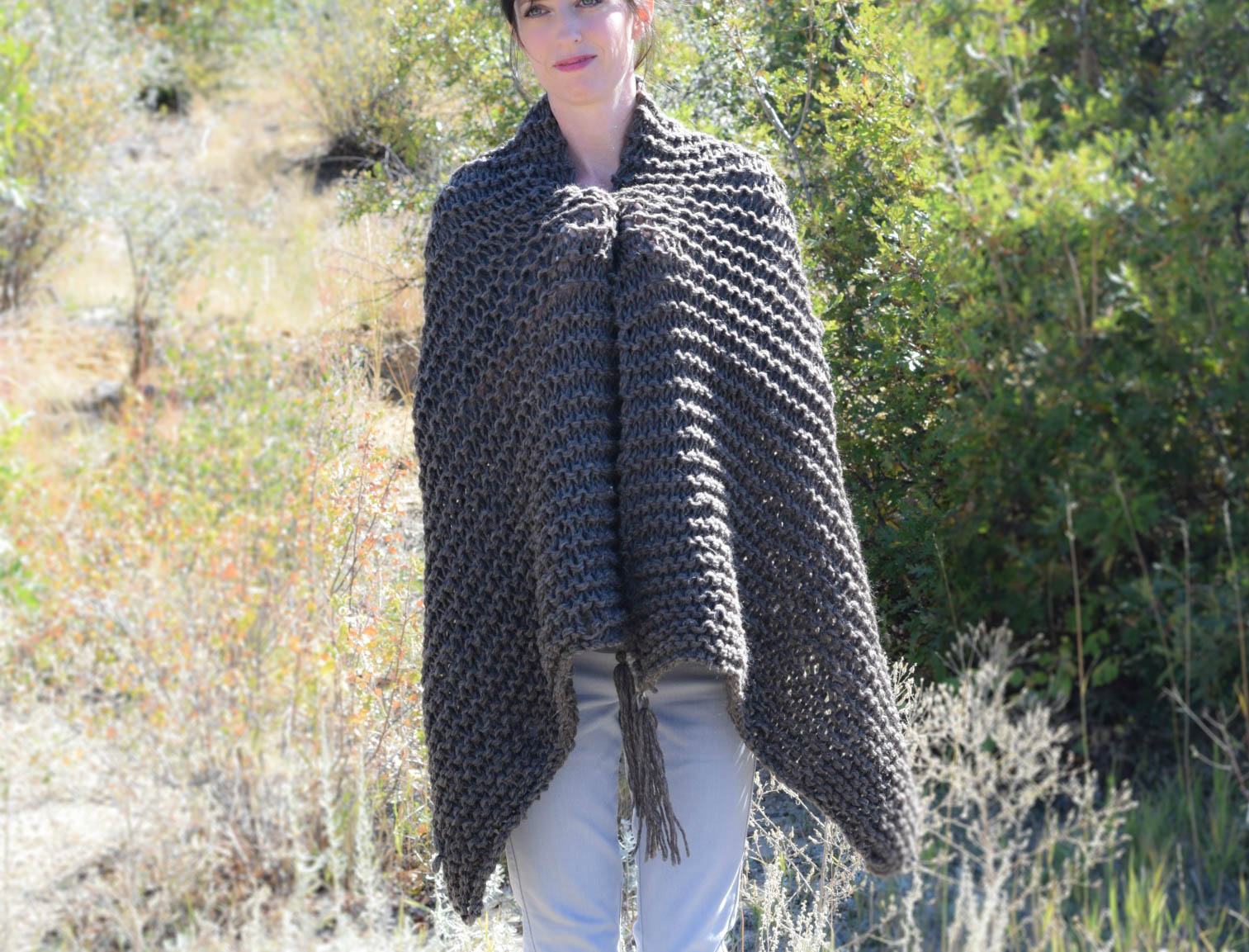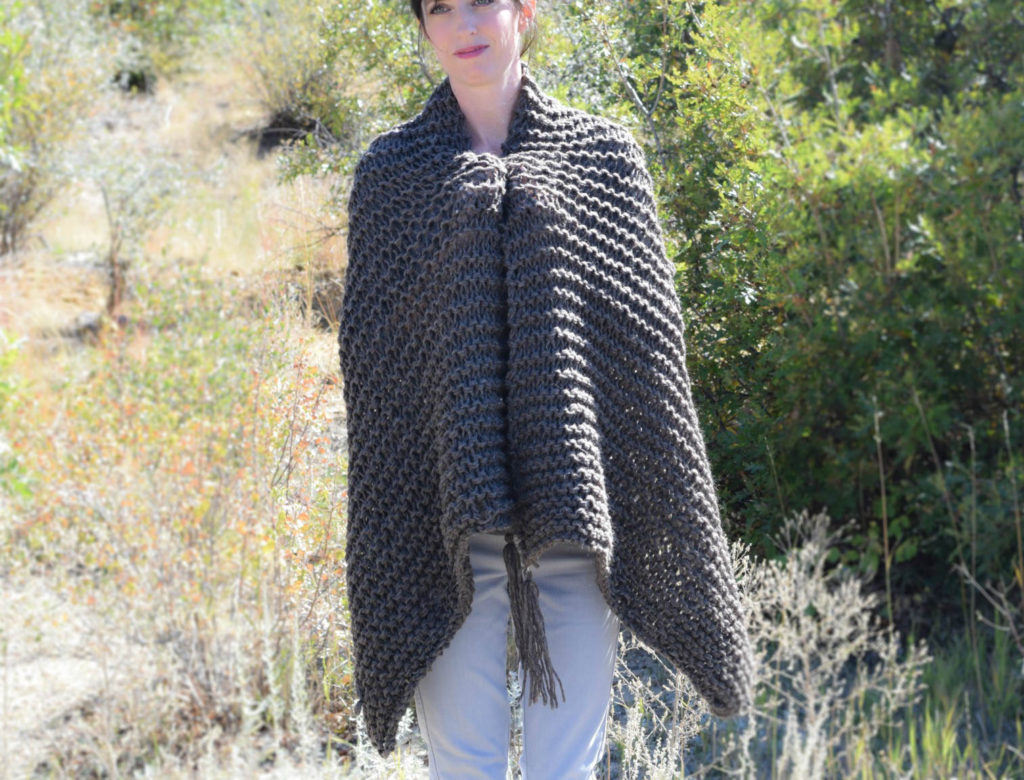 A few other ideas for the shawl:
Because it works up fast and is so warm, I think it would make a great piece to donate to charities.
It would be lovely prayer shawl to give to a church or a loved one.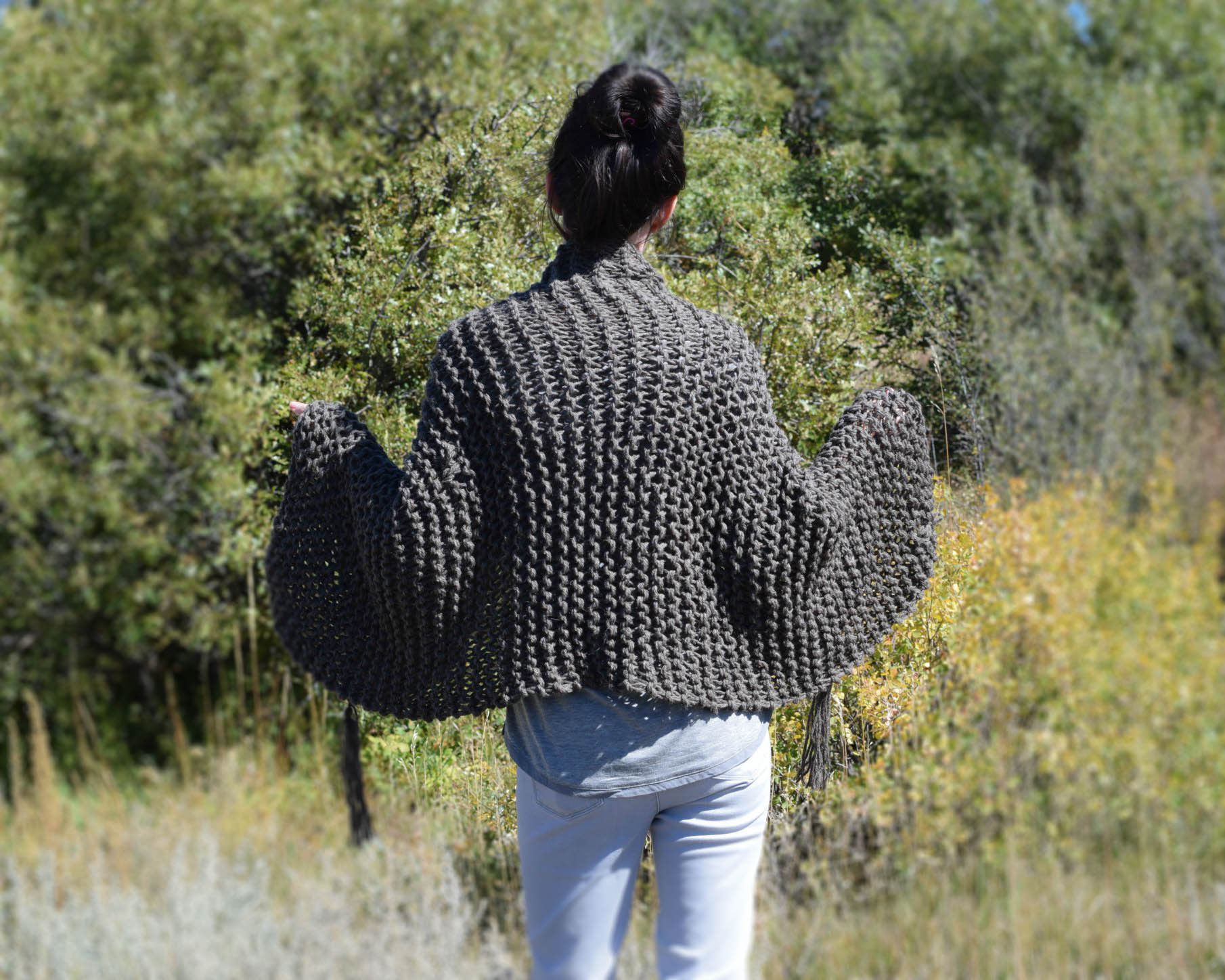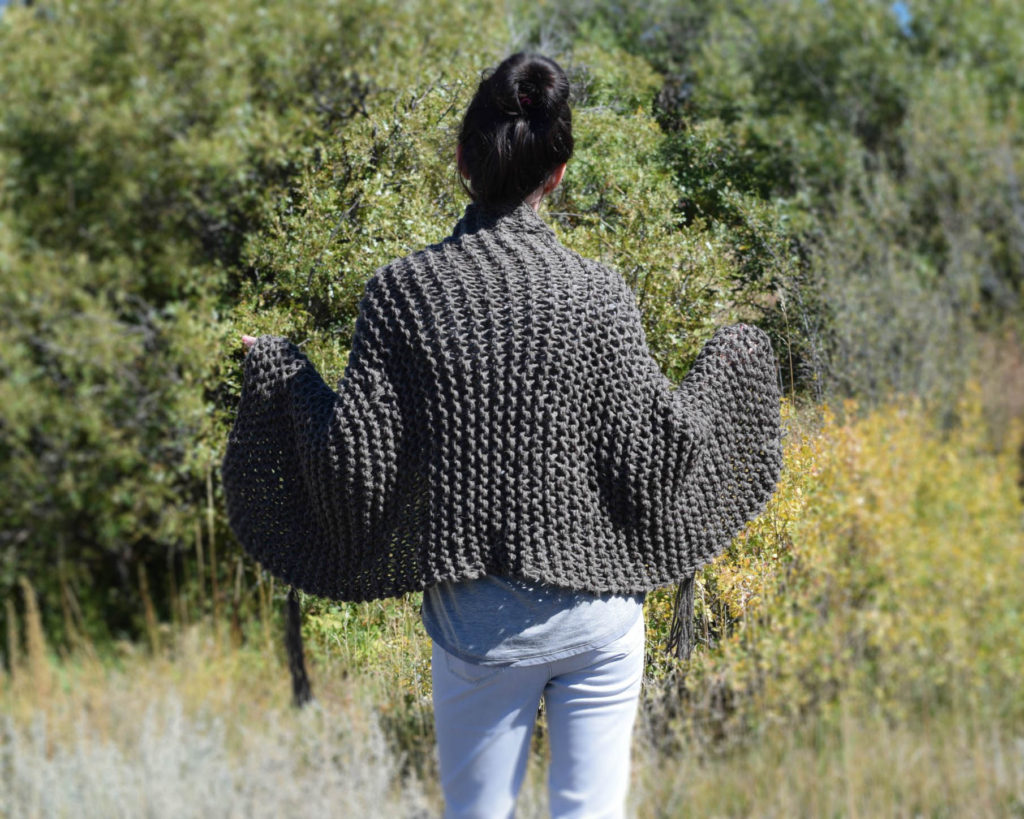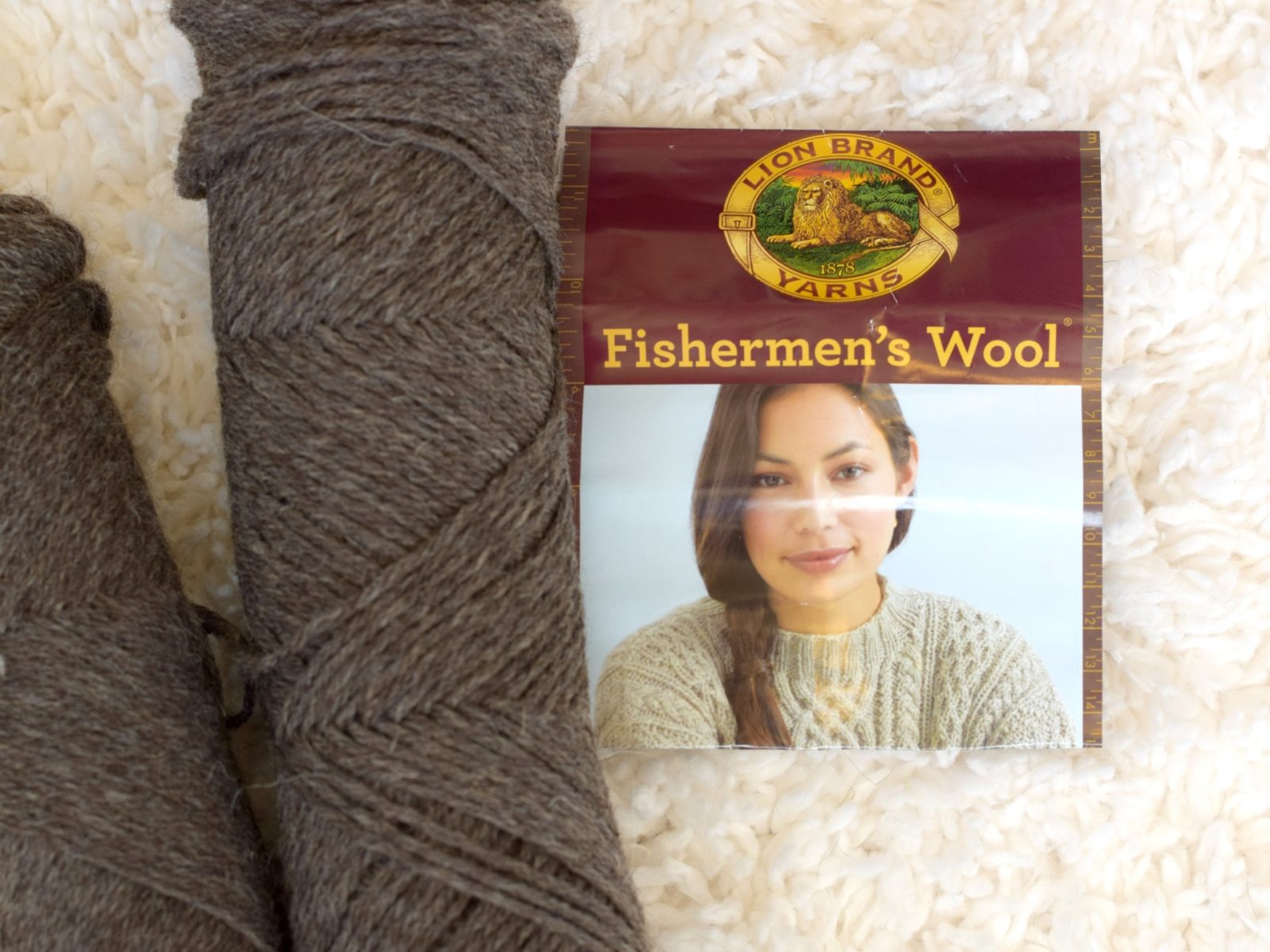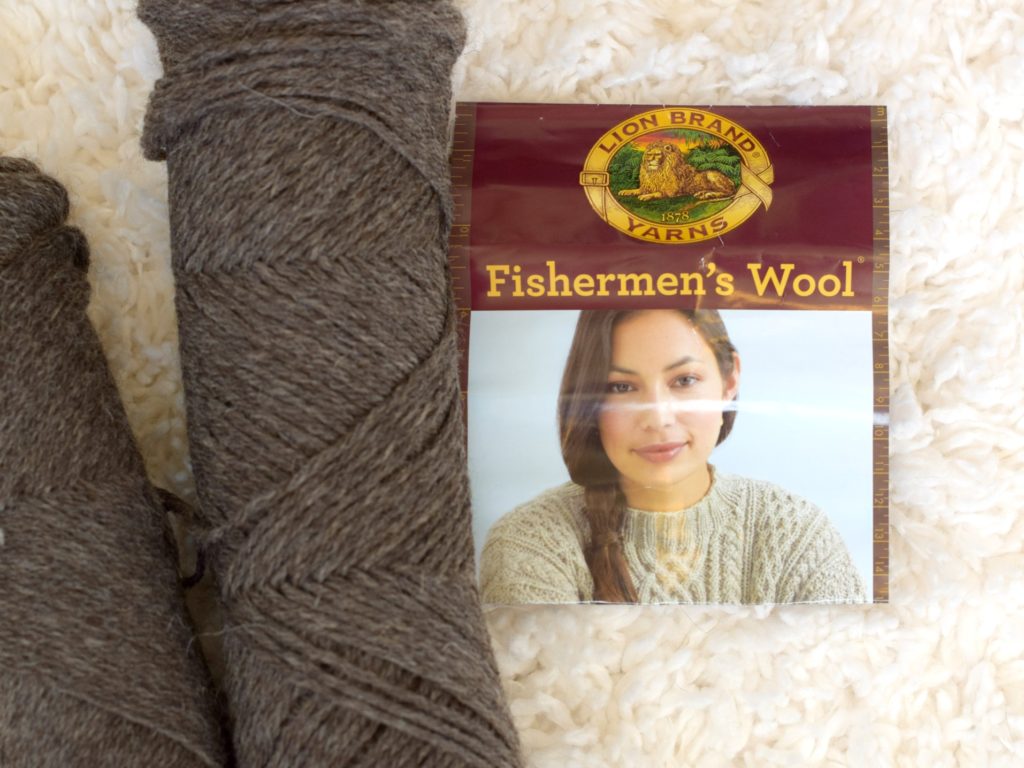 I love the natural tones that the Fisherman's Wool comes in. This "Brown Heather" is such a nice earthy color and I think it would work great for both men and women's accessories.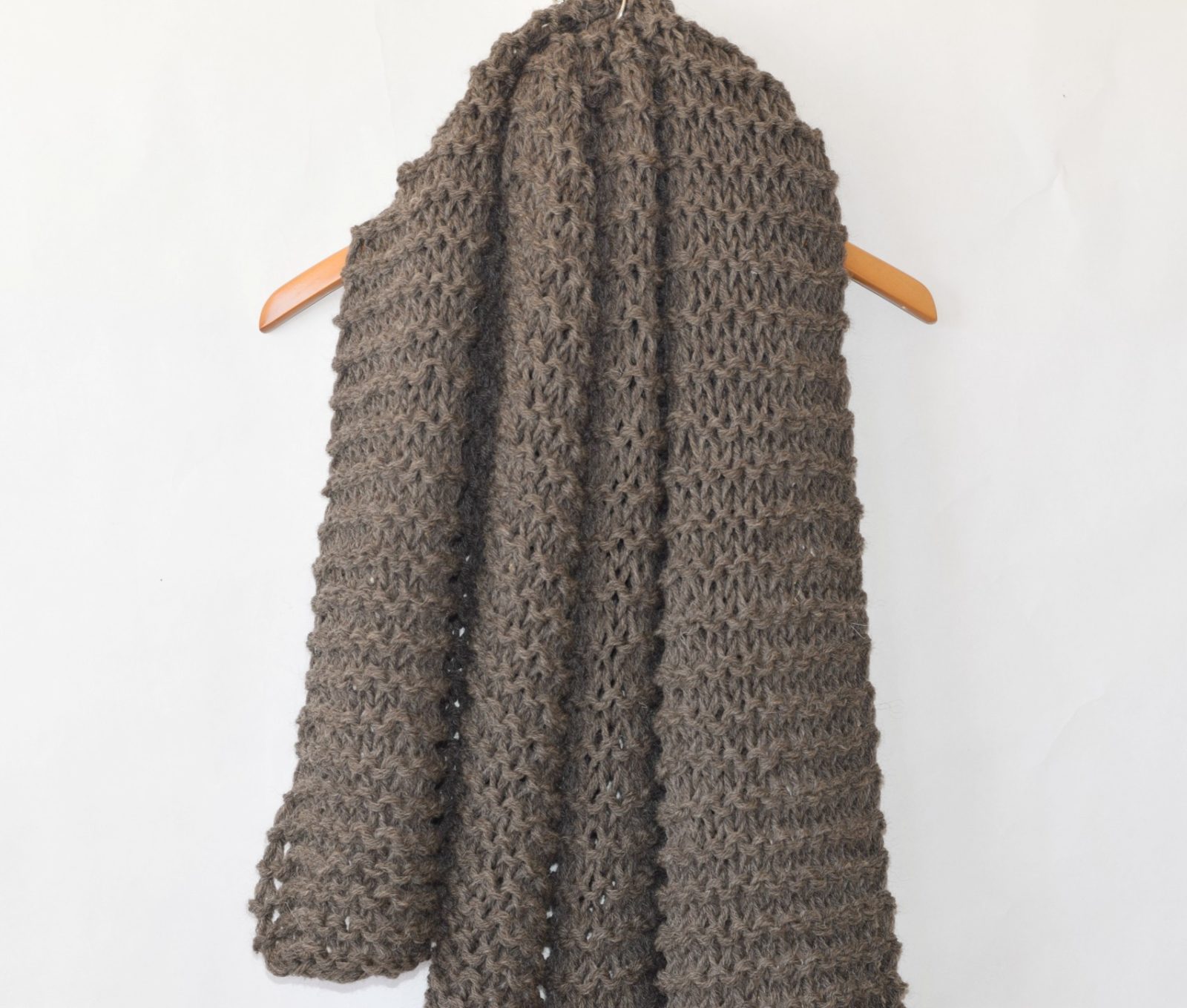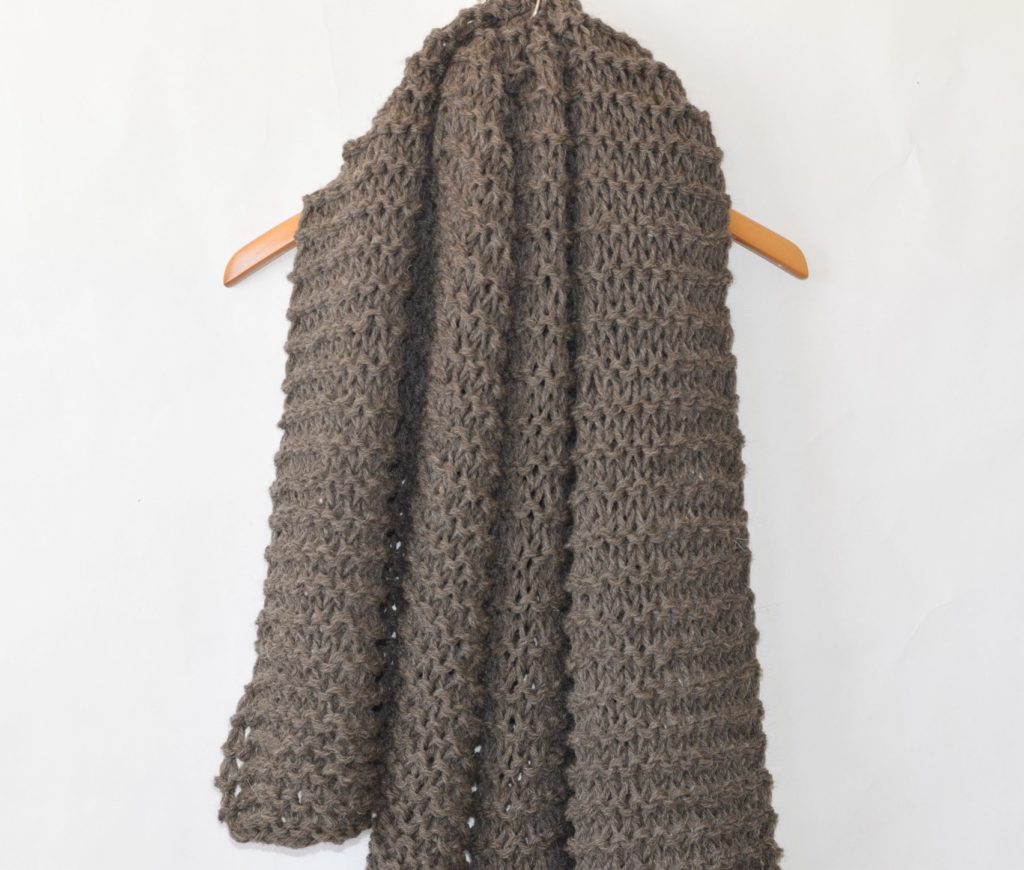 Shawl Notes:
You will need to know how to do the knit stitch. It's the most basic stitch, and the first stitch that you will learn when you learn to knit. The entire shawl is done using this stitch and it creates a lofty, squishy fabric.
Measurements:
The shawl measures 52″ long and approximately 23″ wide. It stretches when worn, so I found that the 52″ length was adequate. If I were to make it 60″ long, as many shawls are, it would be slightly longer than I'd feel comfortable wearing.
Gauge is unimportant but mine was close to 1 3/4 stitches per inch
You will knit it while holding two strands of yarn together the entire time (see picture below)
You will need:
US Size 35 (19 mm) Knitting Needles
2 Skeins Lion Brand Yarn Fisherman's Wool in Brown Heather
Scissors
Tapestry needle to weave in ends
You can also purchase the kit, which includes the yarn and pattern for the shawl from Lion Brand Yarn HERE
Big Knit Beginner Shawl Pattern:
Holding two strands of yarn together, CO 42 stitches
Knit each row until your shawl measures 52″ long ( approximately 122 rows)
Cast off and weave in ends.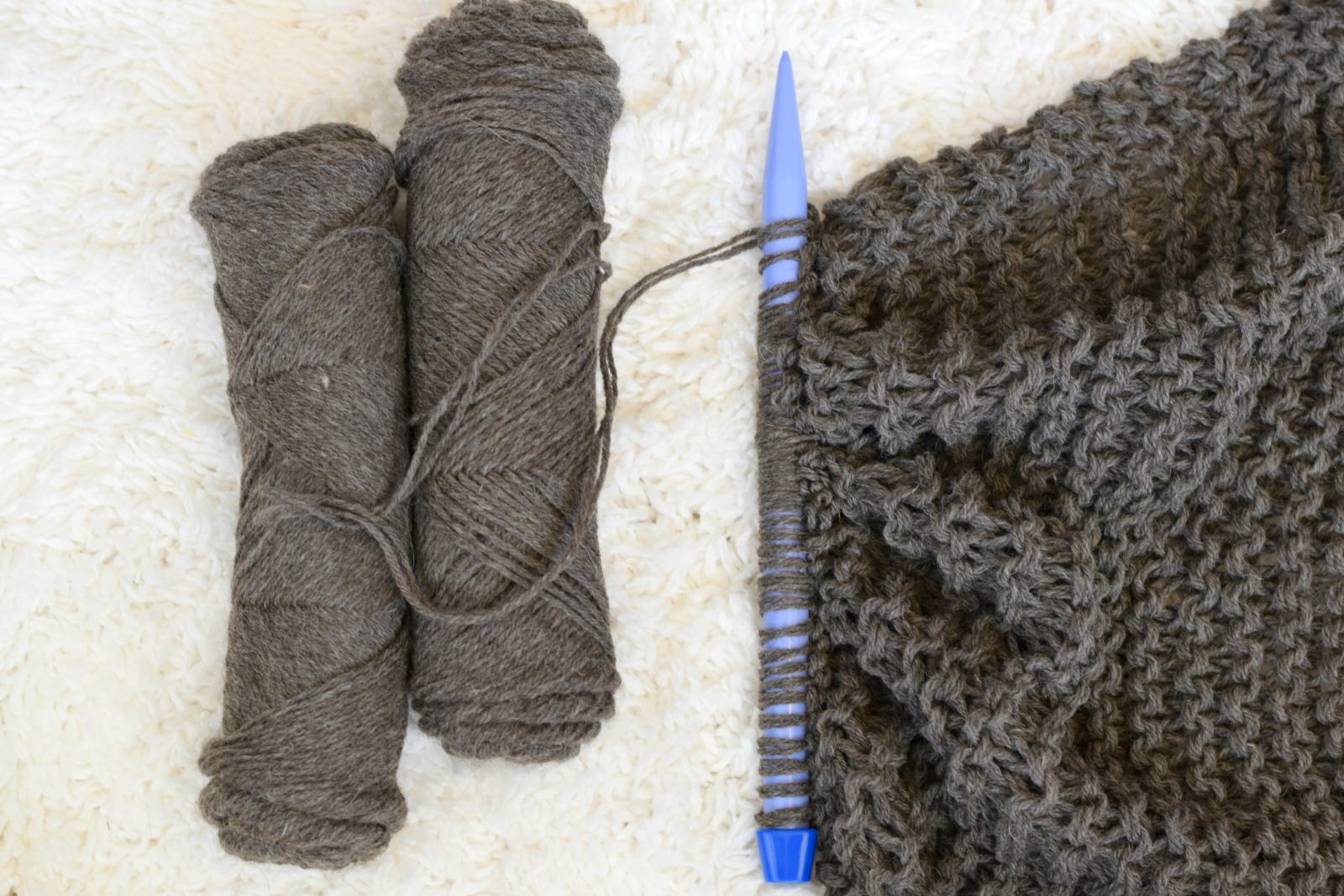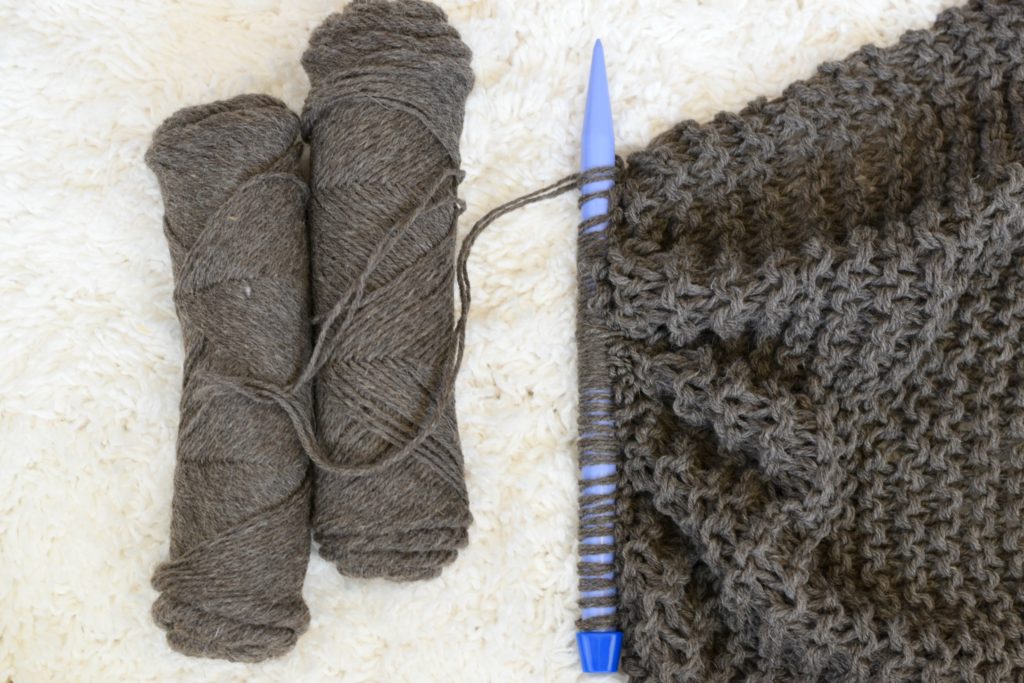 Optional:
Attach tassels to two corners ( See how to make tassels HERE)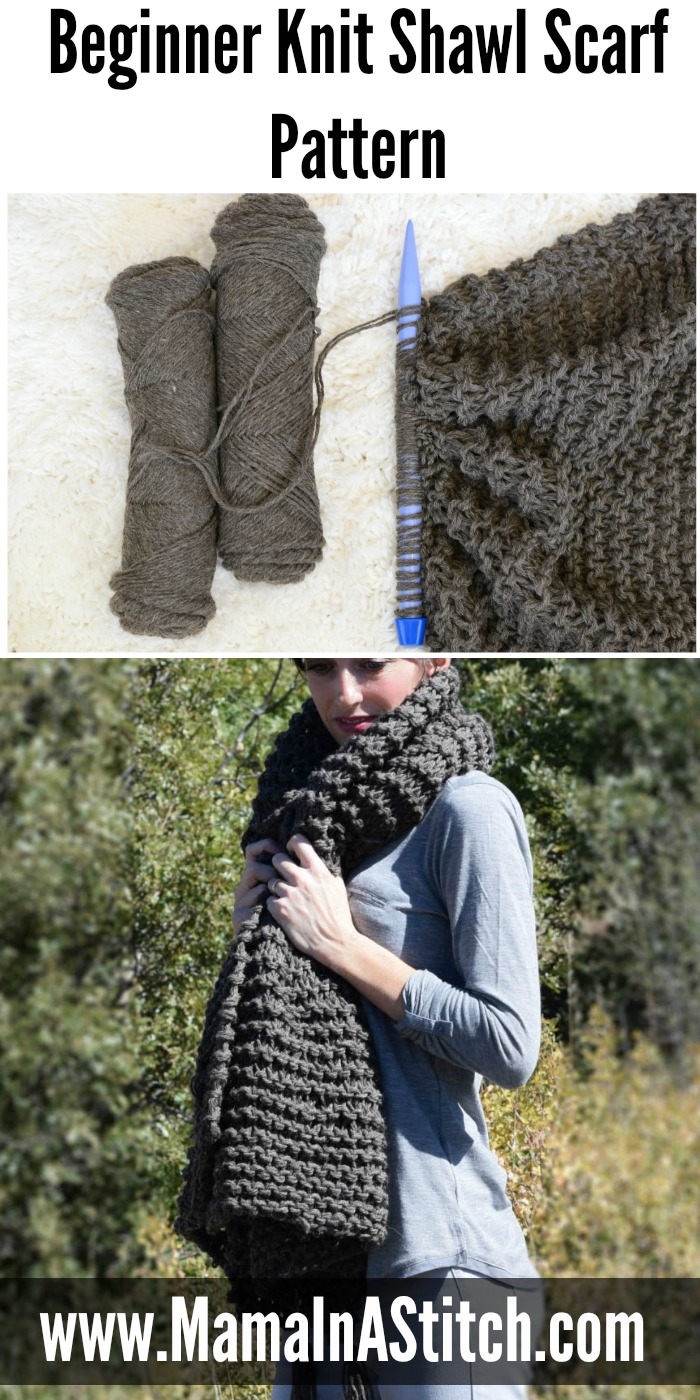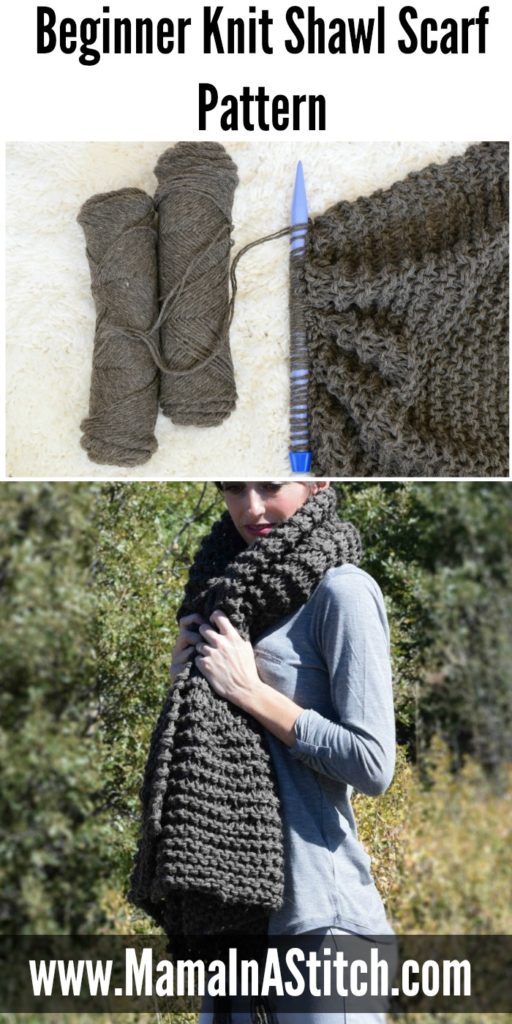 Let me know if you make one!!
You guys, seriously, I had so much fun making dryer balls with my leftover yarn from this project. Check it out HERE if you think you might like to make some too.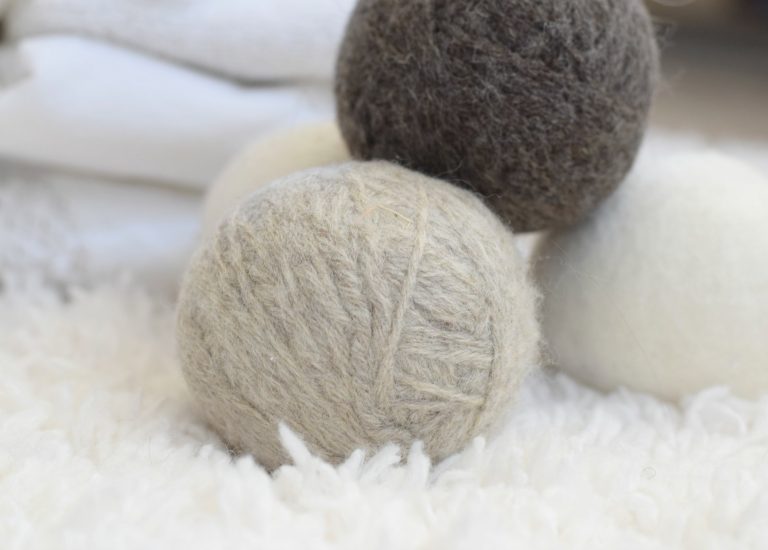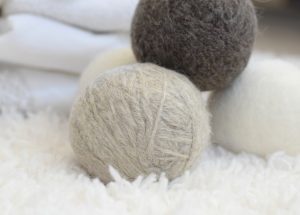 Thank you so much to Lion Brand for sponsoring this post! All opinions are 100% my own.