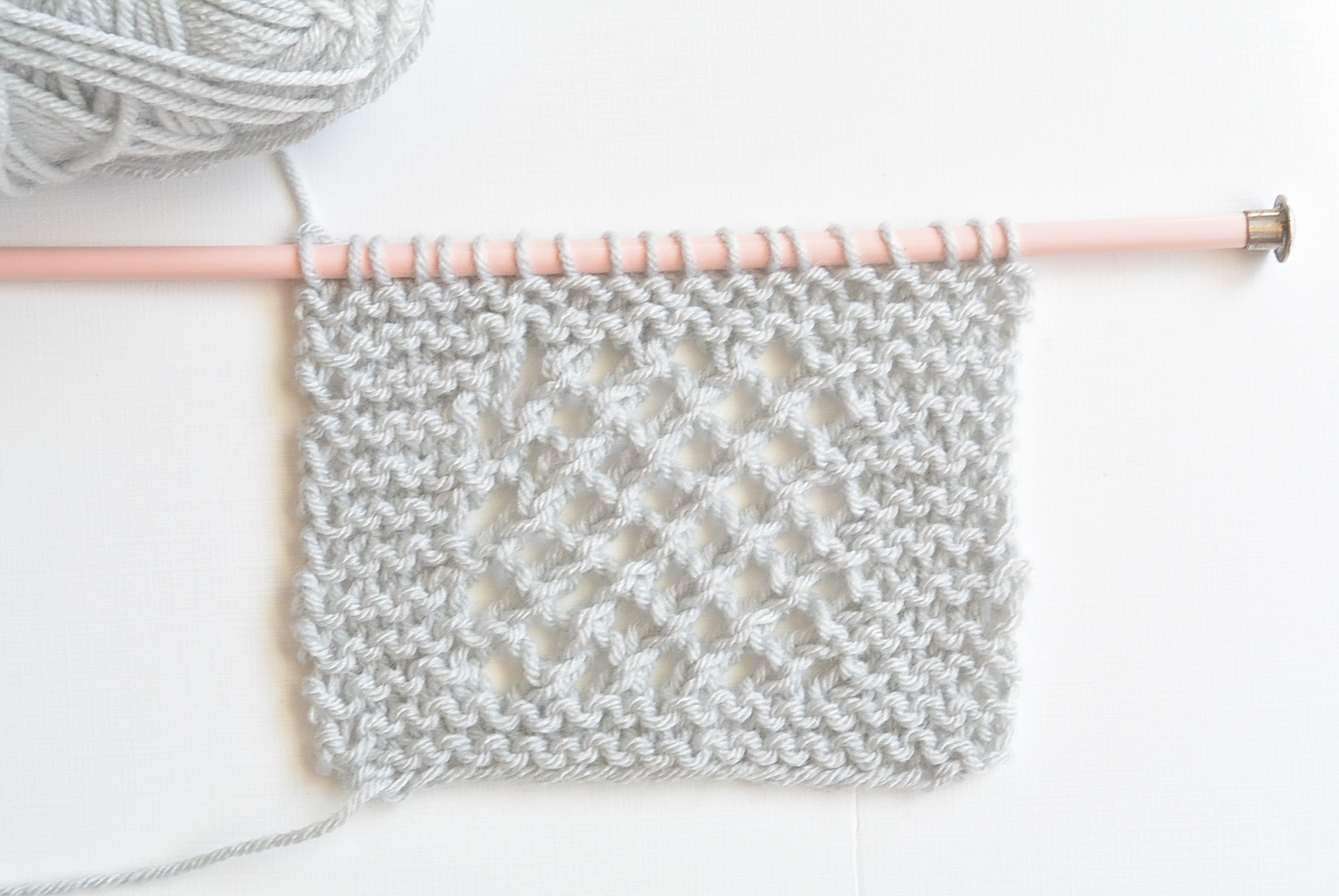 Today, I'm happy to share an easy knit square pattern as part of my contribution to the Harmony Blanket Knit Along! This Knit Along includes several different square patterns that you can use to create a blanket or simply learn new stitches. There are several knitting bloggers and designers who are each contributing a pattern, so it's a great way to find new knitting blogs as well! Each Thursday, through the month of November, you can find a new square pattern to knit from the various blogs. To follow along, you can join the KAL Facebook Group here and you can also find a group with Underground Crafter on Ravelry . Thank you to Stitches N Scraps, Underground Crafter and Creative Crochet Workshop for organizing this knit along and Lion Brand Yarn for providing the yarn for my square!
As I was trying to decide what type of square I'd like to contribute, I was thinking about my all time fave knit stitches. This mesh stitch is both easy and beautiful, so I thought it would make a nice square. You only need to know how to knit, yarn over, and knit two together in order to make this square. I hope that you enjoy it! OH! and I recently used this stitch pattern in my "Honeycombs Summer Scarf Pattern" where I shared a video as well. Feel free to check that out if you need some extra help with this stitch. Let's get to it!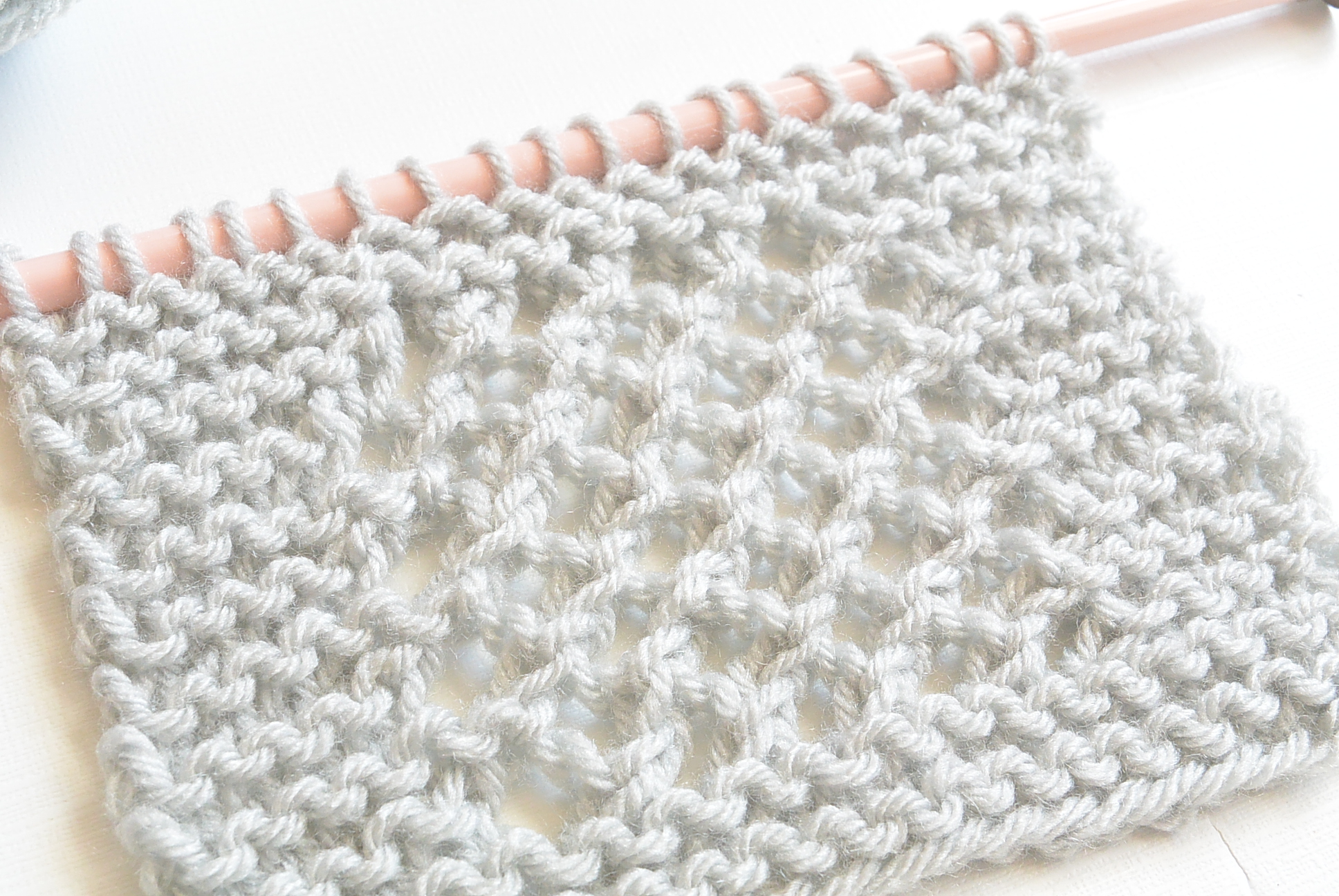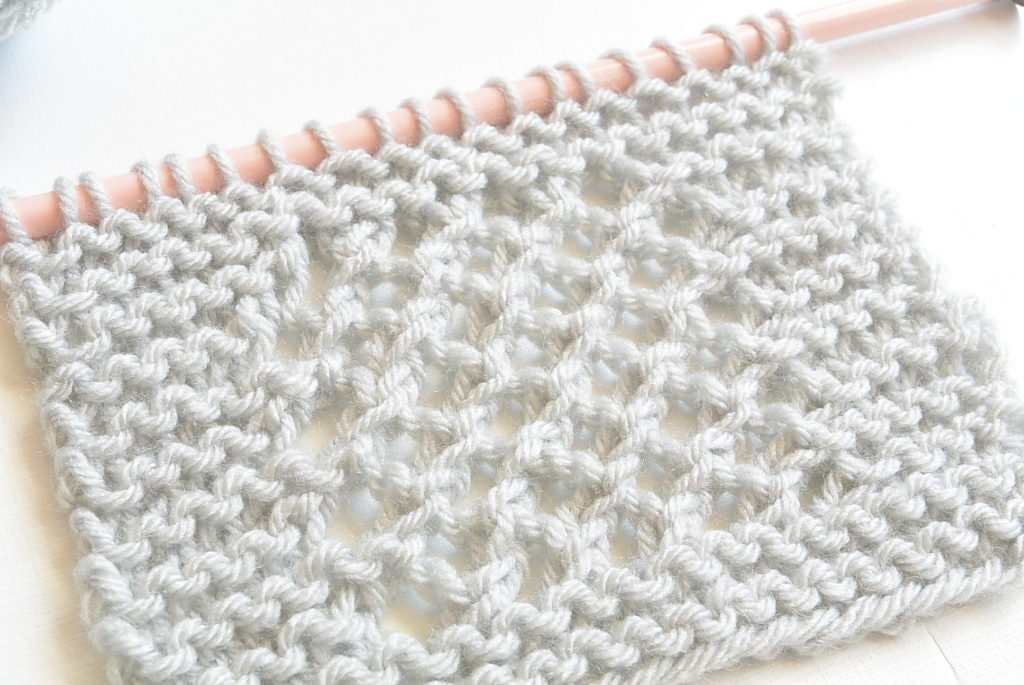 You will need:
US Size 11 Knitting Needles
Lion Brand Yarn Vanna's Choice in Pale Grey HERE
Tapestry Needle to weave in ends
Skills & Abbreviations:
k – knit
yo – yarn over
k2tog – knit two together
Final measurement is just over 6″ wide by 5.5″ tall. Block to size as desired.
Knit Mesh Square Pattern
Cast on 19 stitches
Row 1 Knit across row
Row 2 – 4 Repeat row 1
Row 5 K5, *yo, k2tog; repeat from * across to the last 4 stitches. Knit last 4 stitches.
Row 6 Knit each stitch across the row
Row 7 K6, * yo, k2tog; repeat from * across row until 5 stitches left on the needle. Knit last 5 stitches.
Repeat rows 4 – 7 until piece is 5″ in length. Finally, knit 4 more rows for the final border, cast off and weave in ends.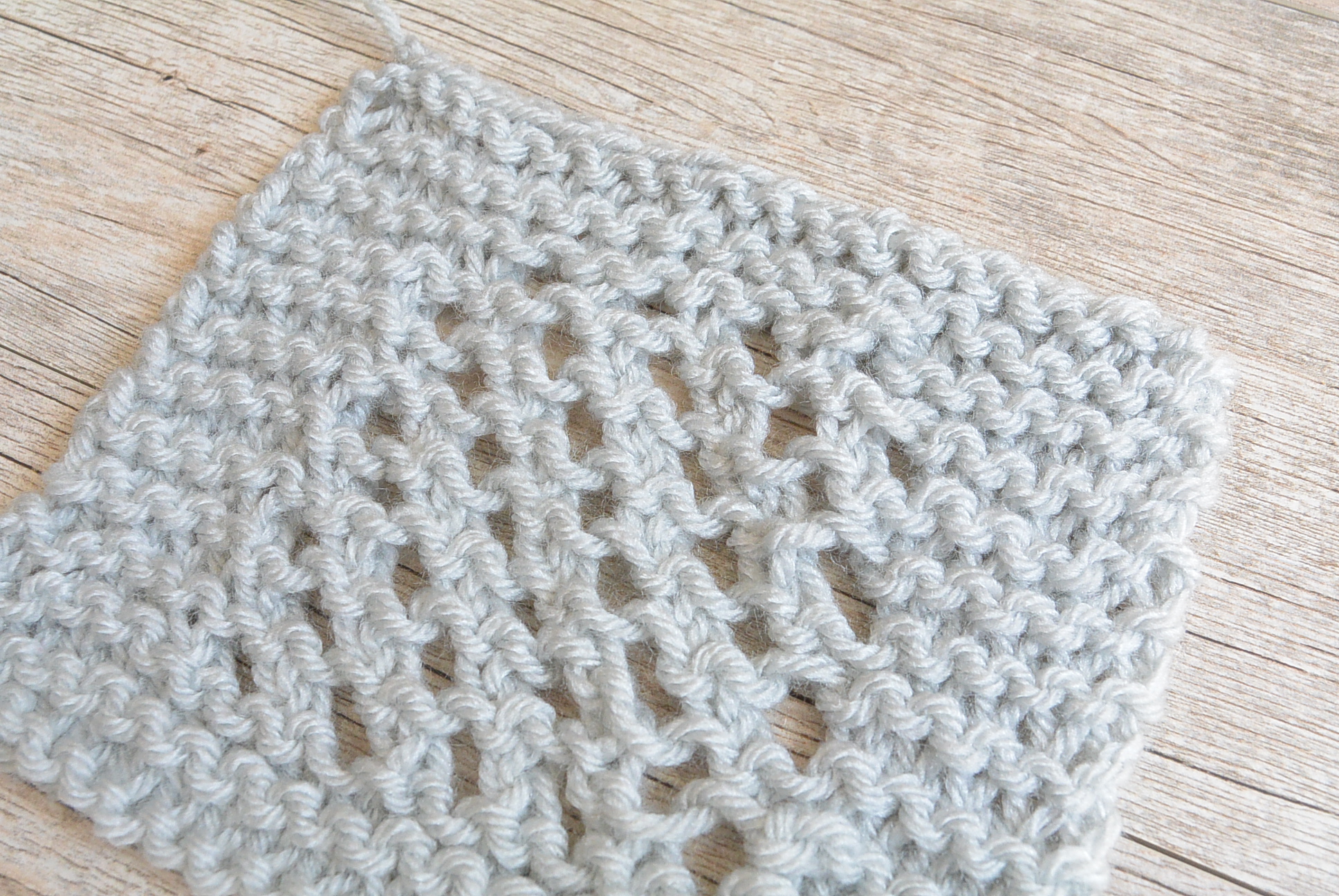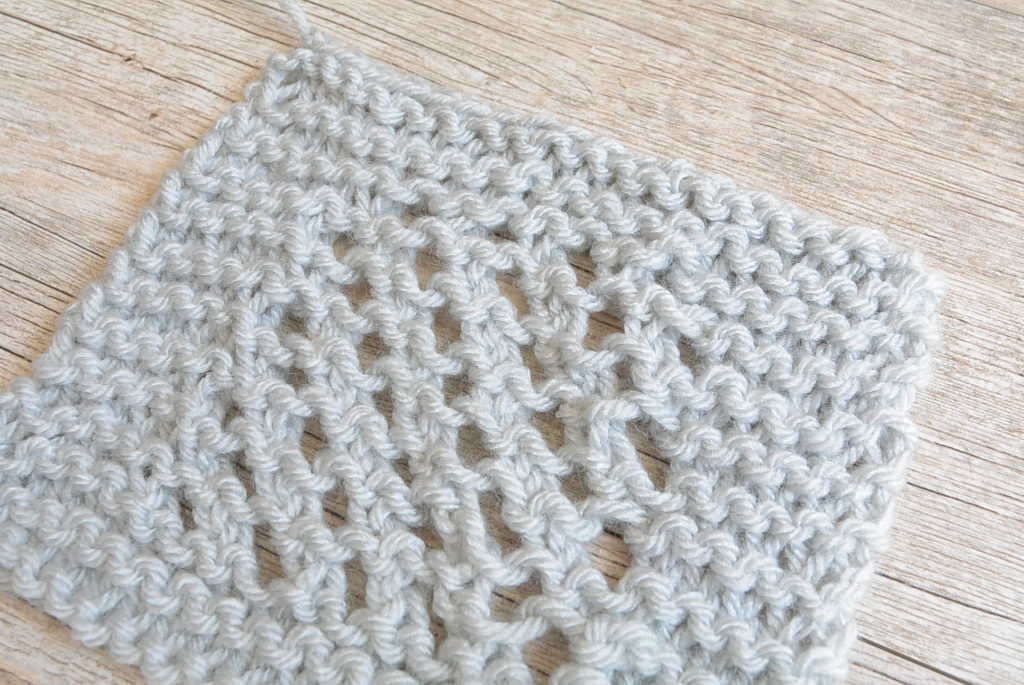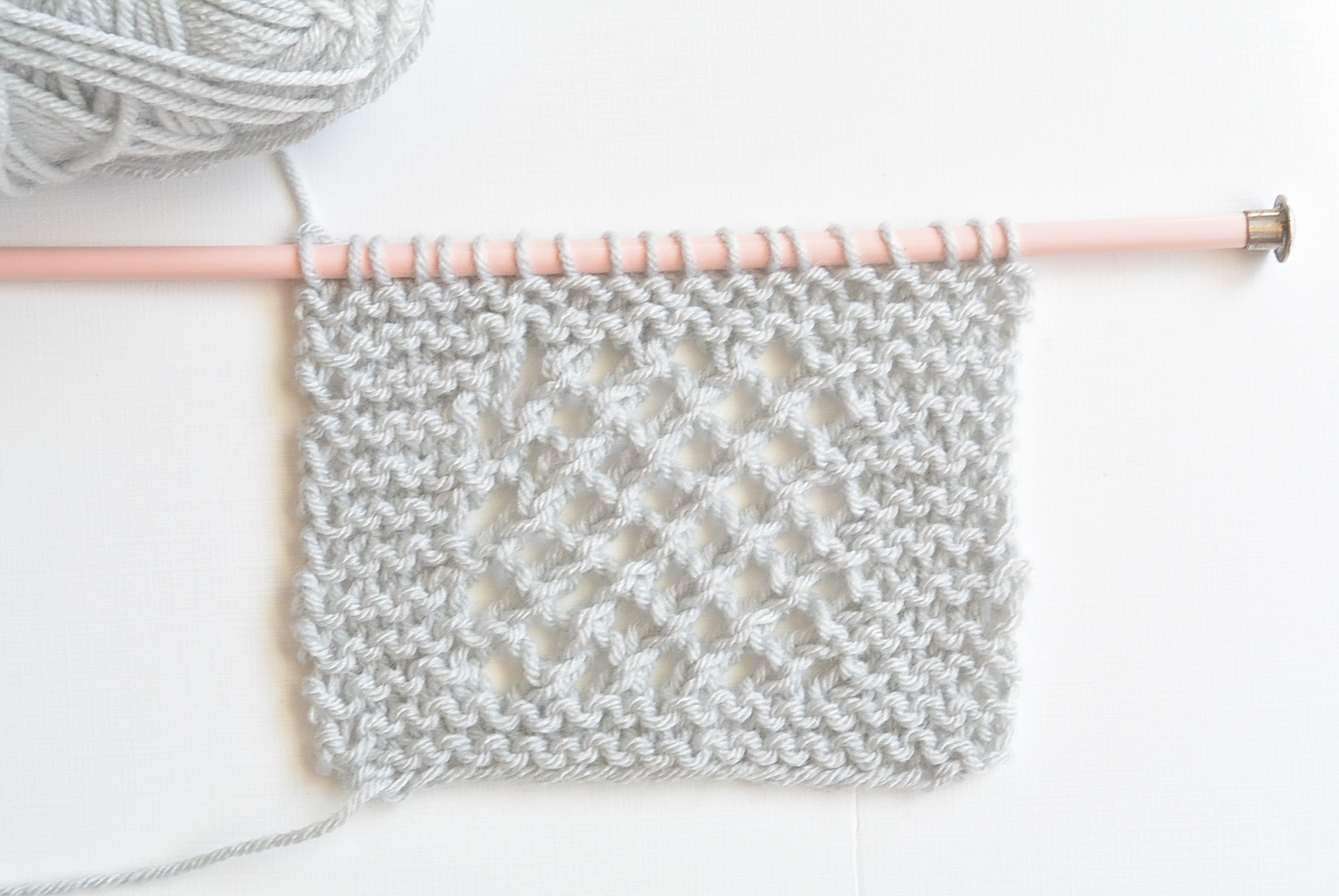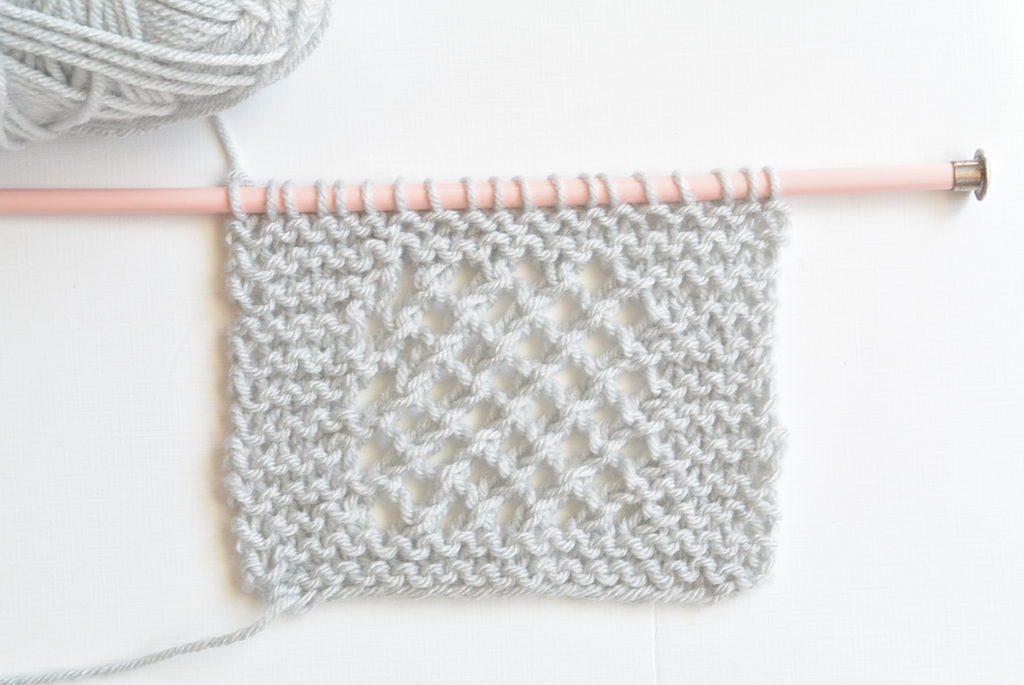 That's all there is to it!
Here is the summer scarf I designed with this stitch (click photo to see the pattern):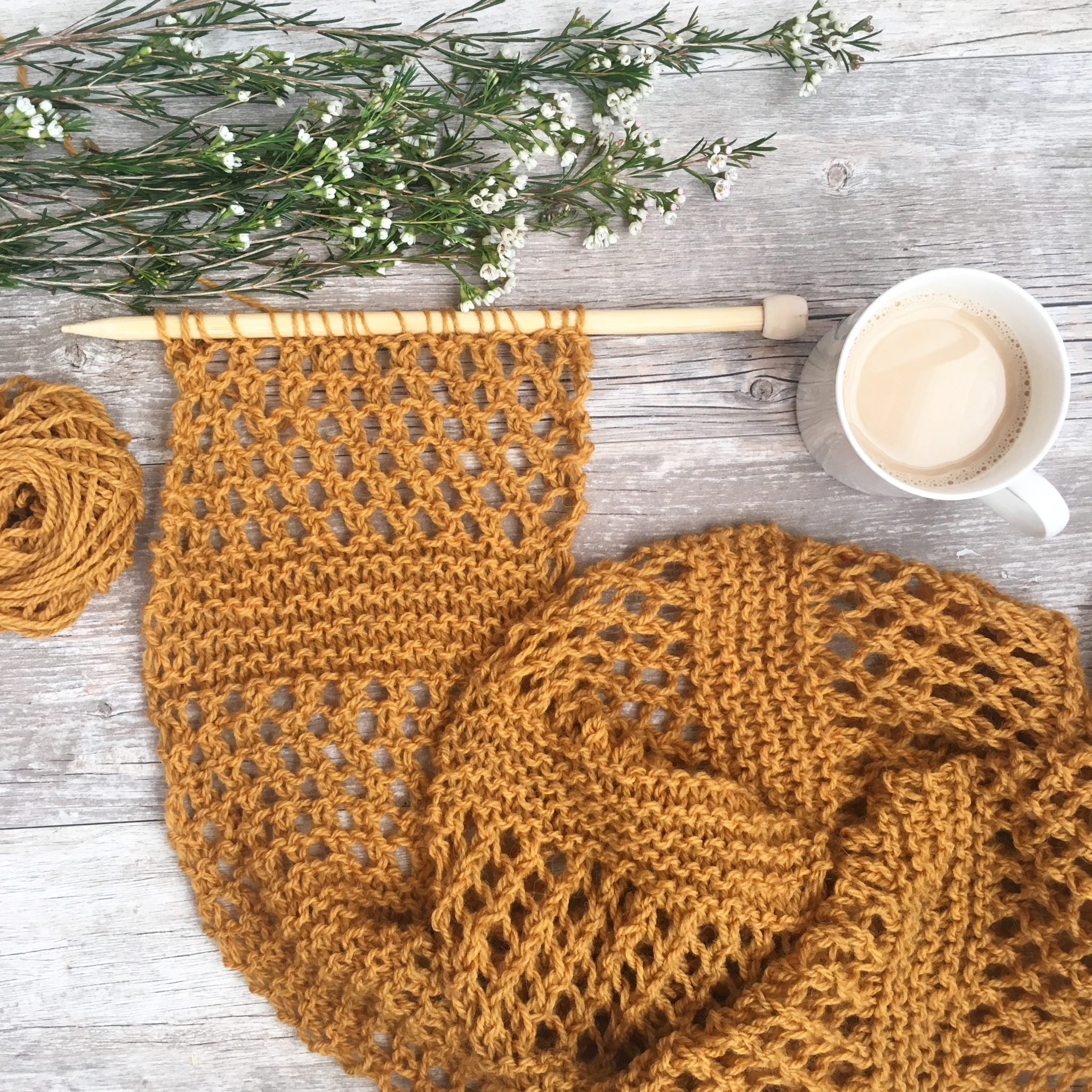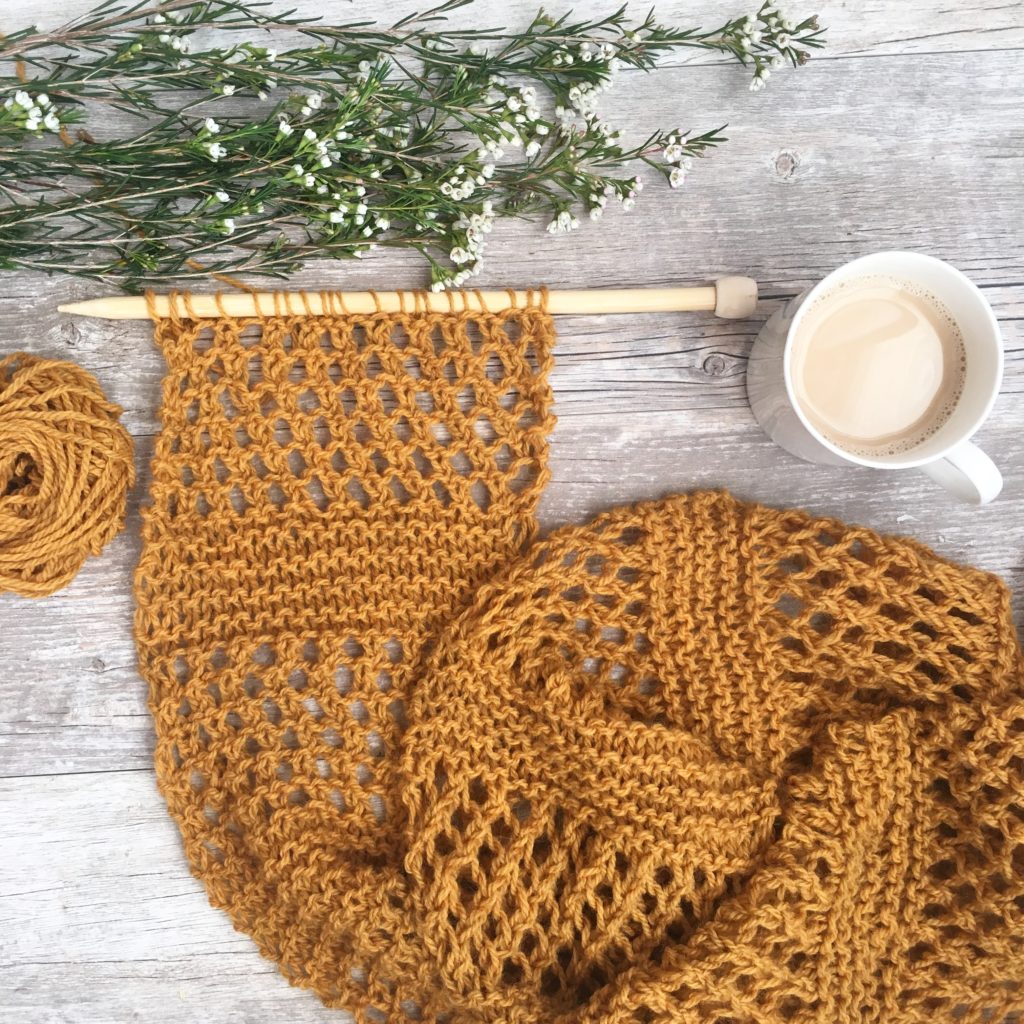 A similar stitch pattern was also used in this hooded wrap: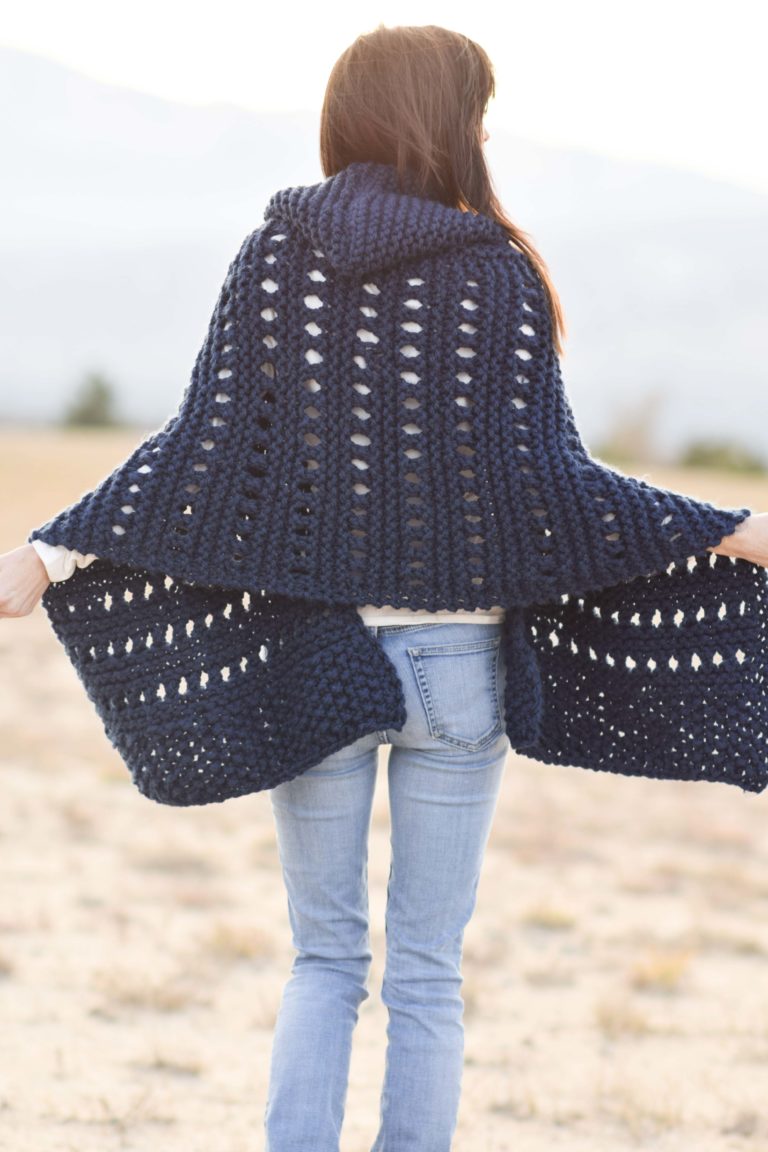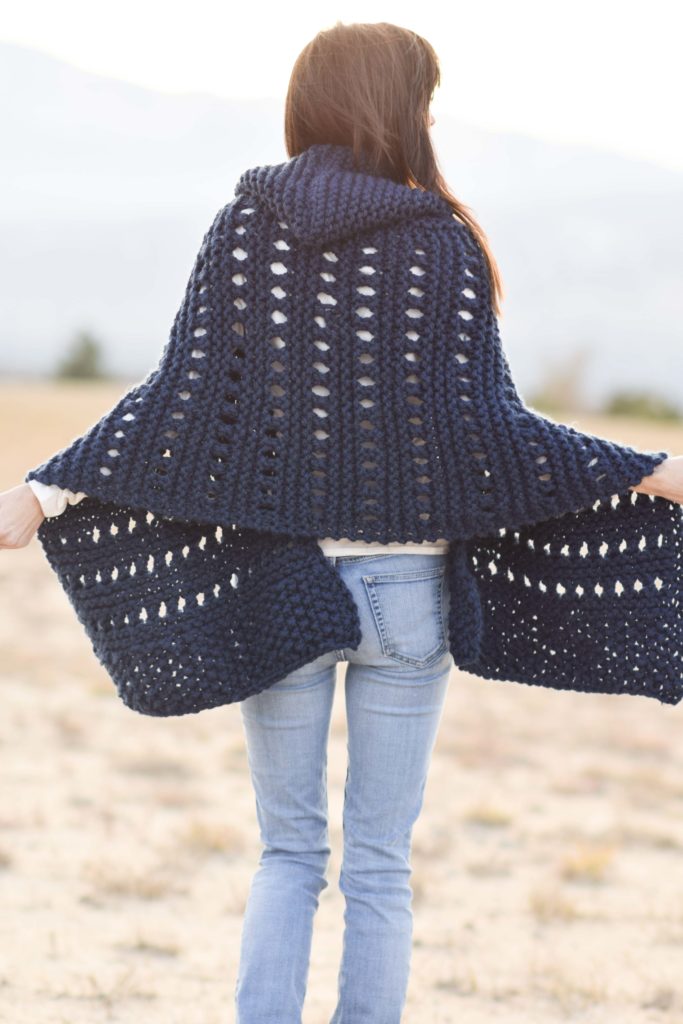 Thank you so much for checking out my knit square pattern and I hope you enjoyed it!
XO
Jessica


Thank you to Lion Brand Yarn for providing the yarn for this project!