Easy Knitting & Crochet Bag Patterns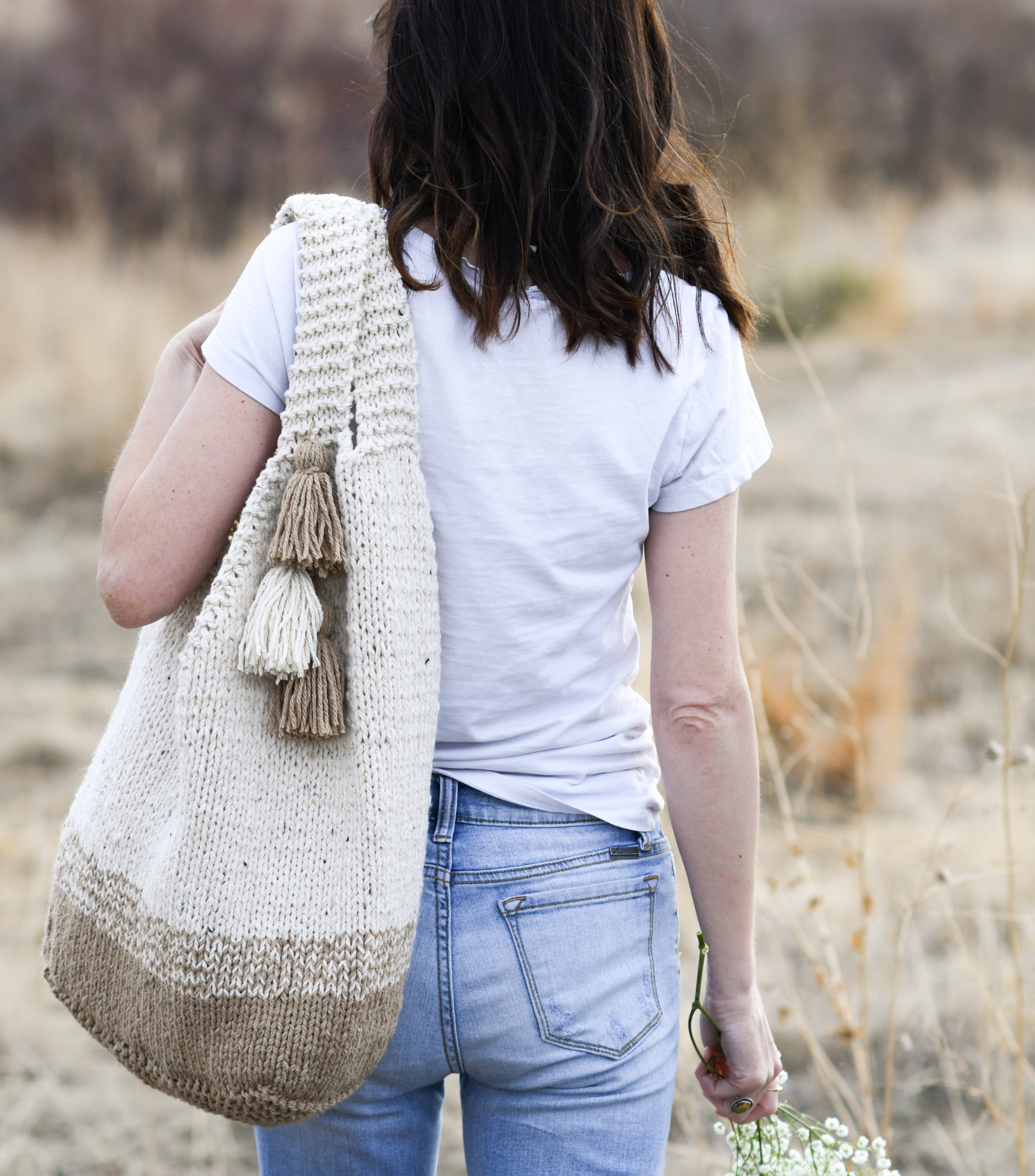 Today I wanted to share some easy bag knitting patterns and crochet patterns. After a lot of winter making, it's fun to dream about spring and summer projects and some of my fave warm weather projects are BAGS. We can get started now in order to have some fun new totes for the warmer weather. Below, you'll find some of the most popular bag patterns from my blog.
This large tote is beautiful and features some really cool shaping that's simple to do. You'll find a helpful photo tutorial and a clearly written pattern. I love this bag for year round use!!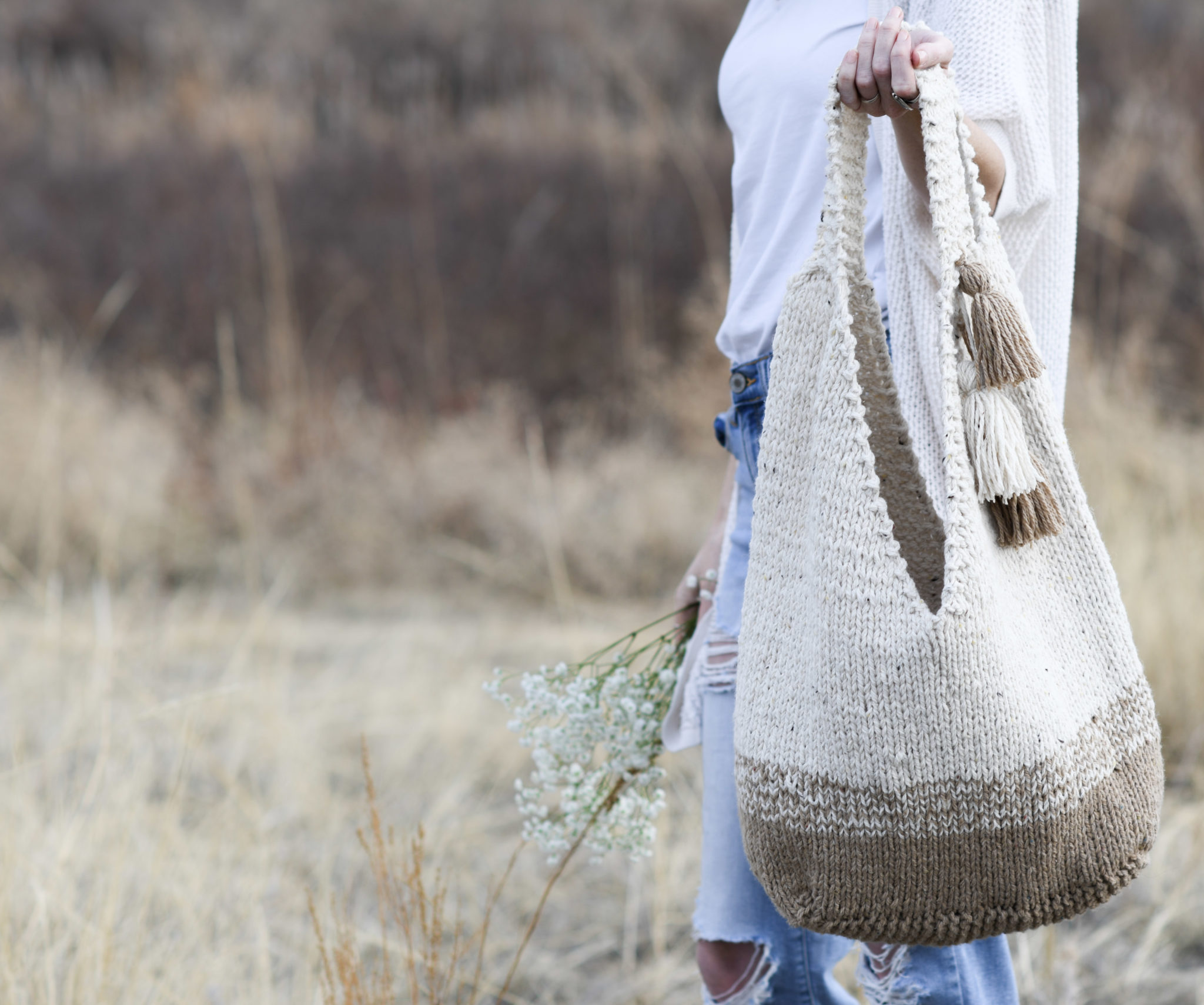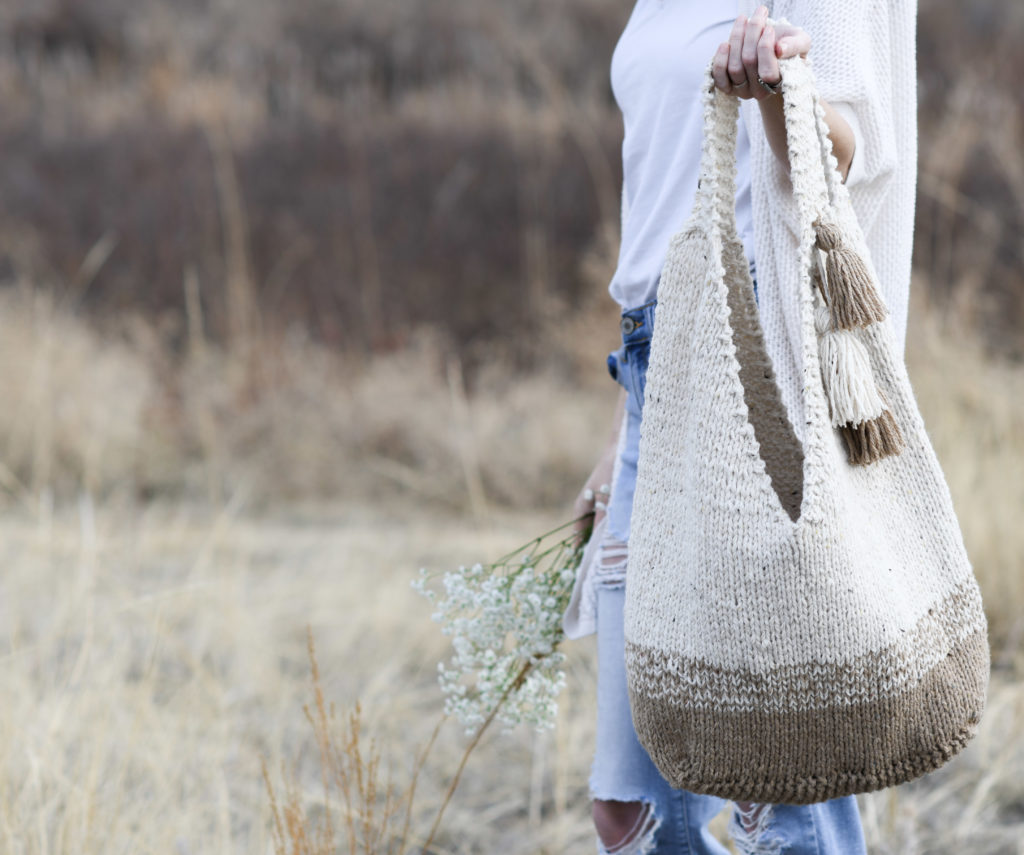 This tote screams summer with the open stitch work and the look of straw or "palm". Market bags have become more and more popular as folks try to move away from plastic grocery bags. It's made with a pretty tape yarn that is light and summery, but you can sub any worsted weight yarn that you like.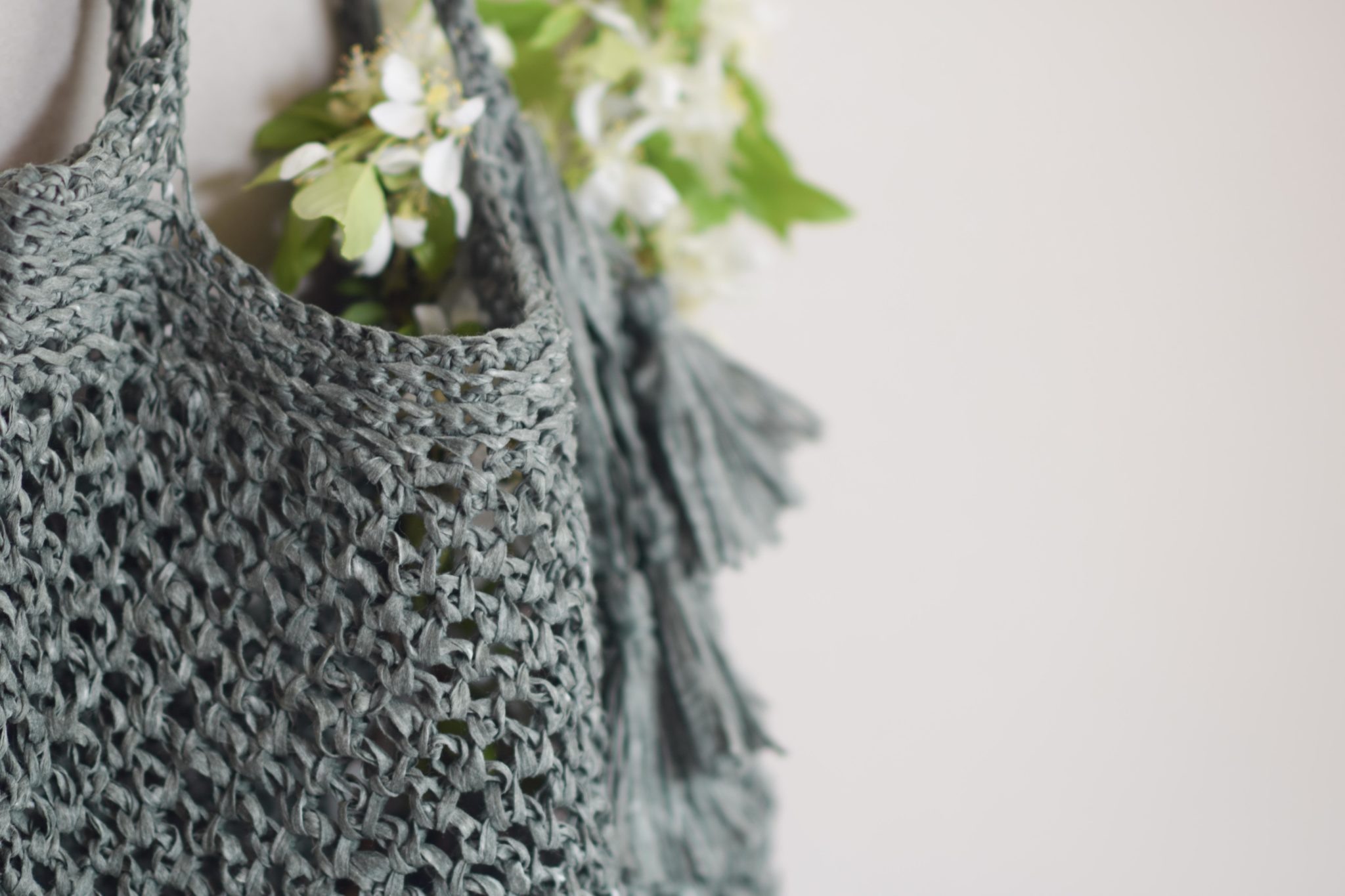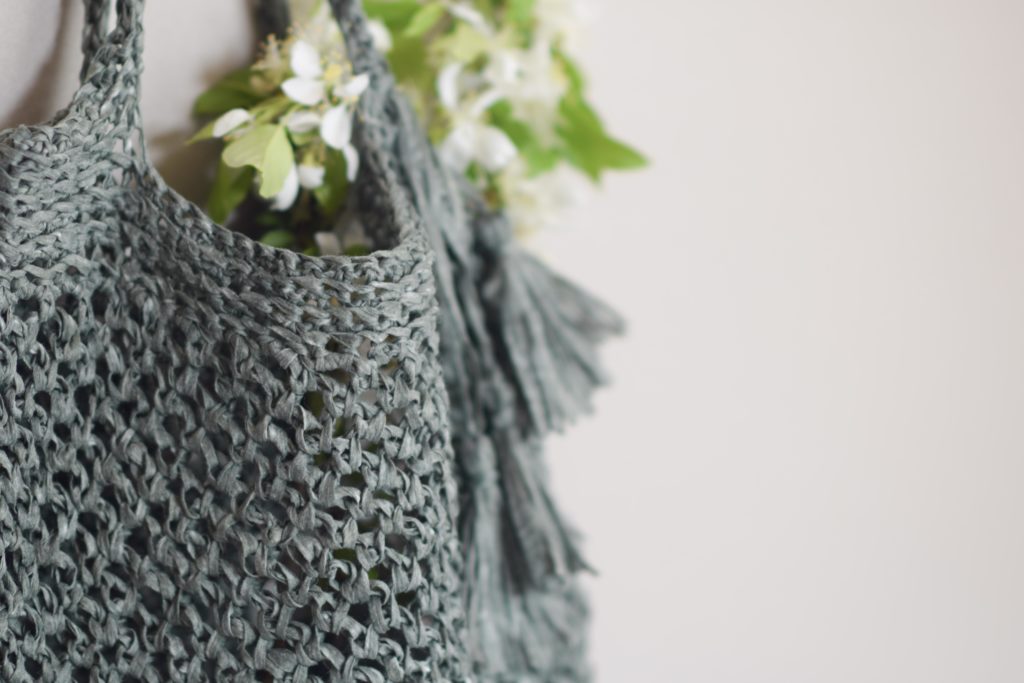 This bag is one of the most popular on the blog. It's so easy to knit and makes for a great stash buster! It's also the perfect replacement for produce bags, so make a few to take your next trip to the store.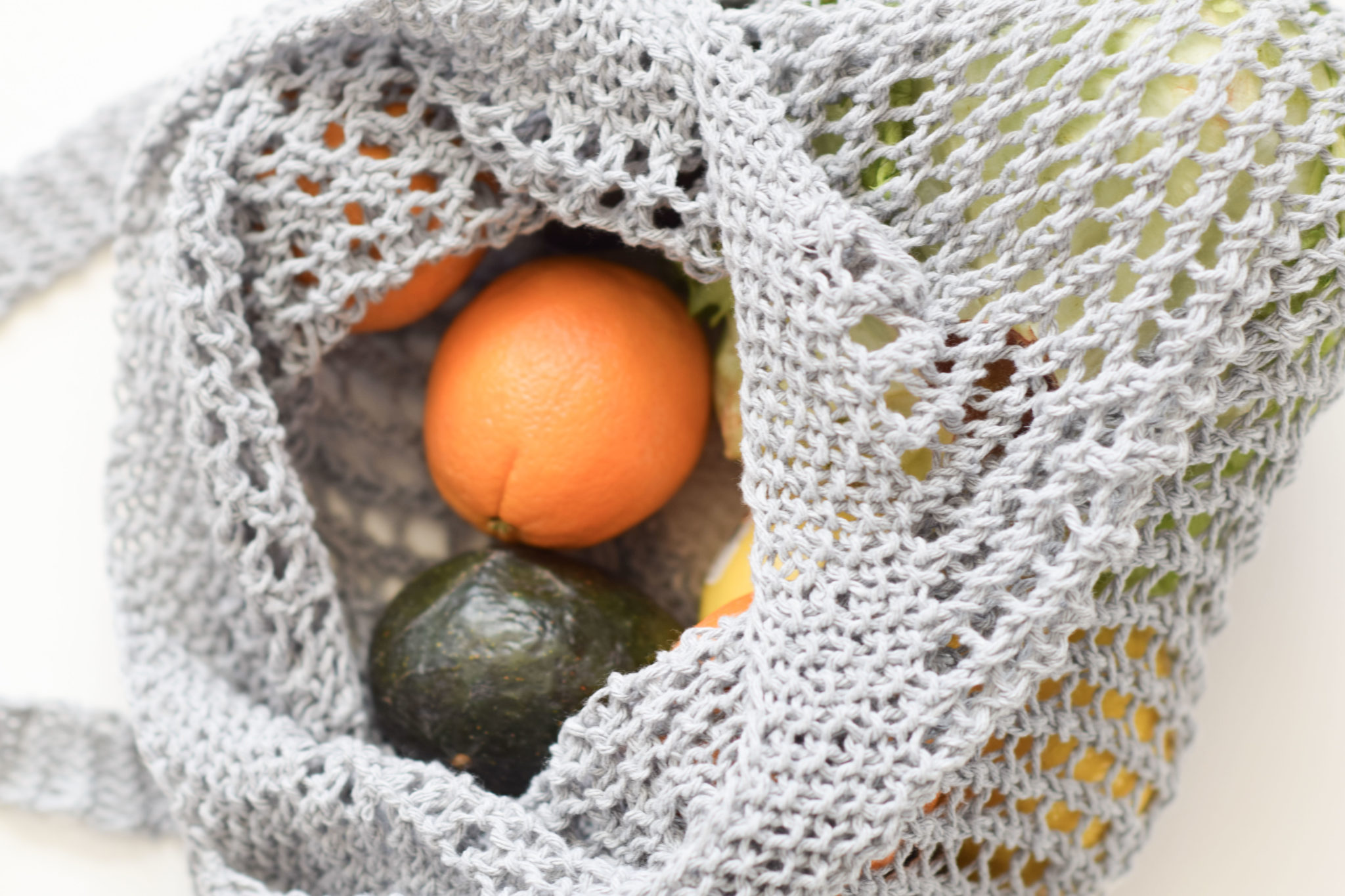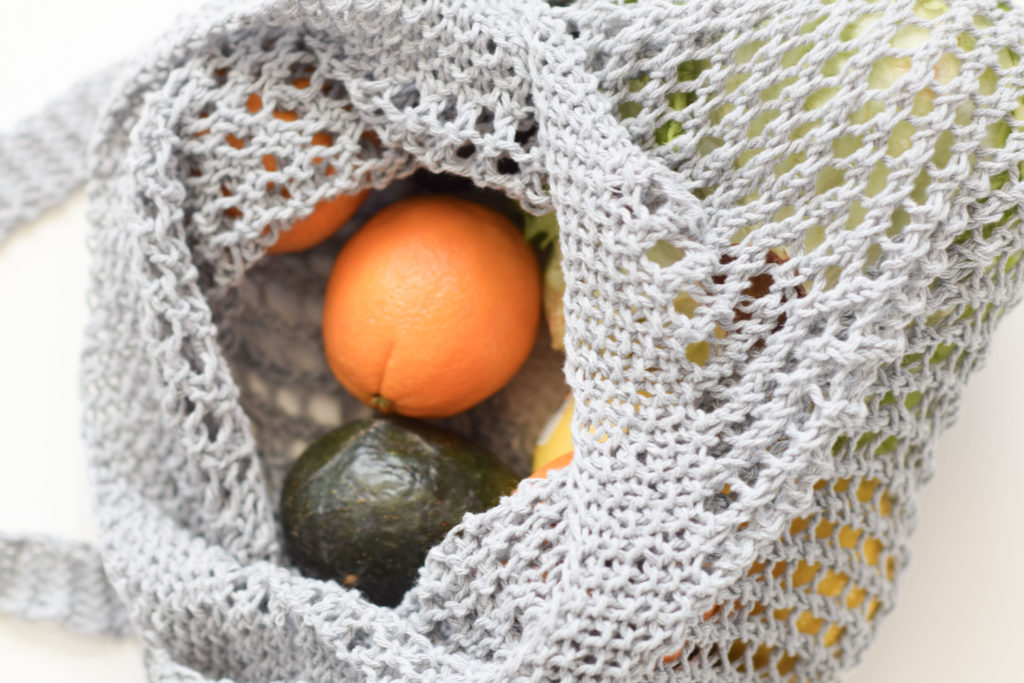 Sometimes you don't want to crochet a bag because they are "holey" and items will fall through. Not so with this bag! It's crocheted with a tight stitch so there's no need for a lining. It's also about as mindless and simple as it gets because you work the same stitch, over and over in the round. Perfect if you have no brain power left at the end of the day!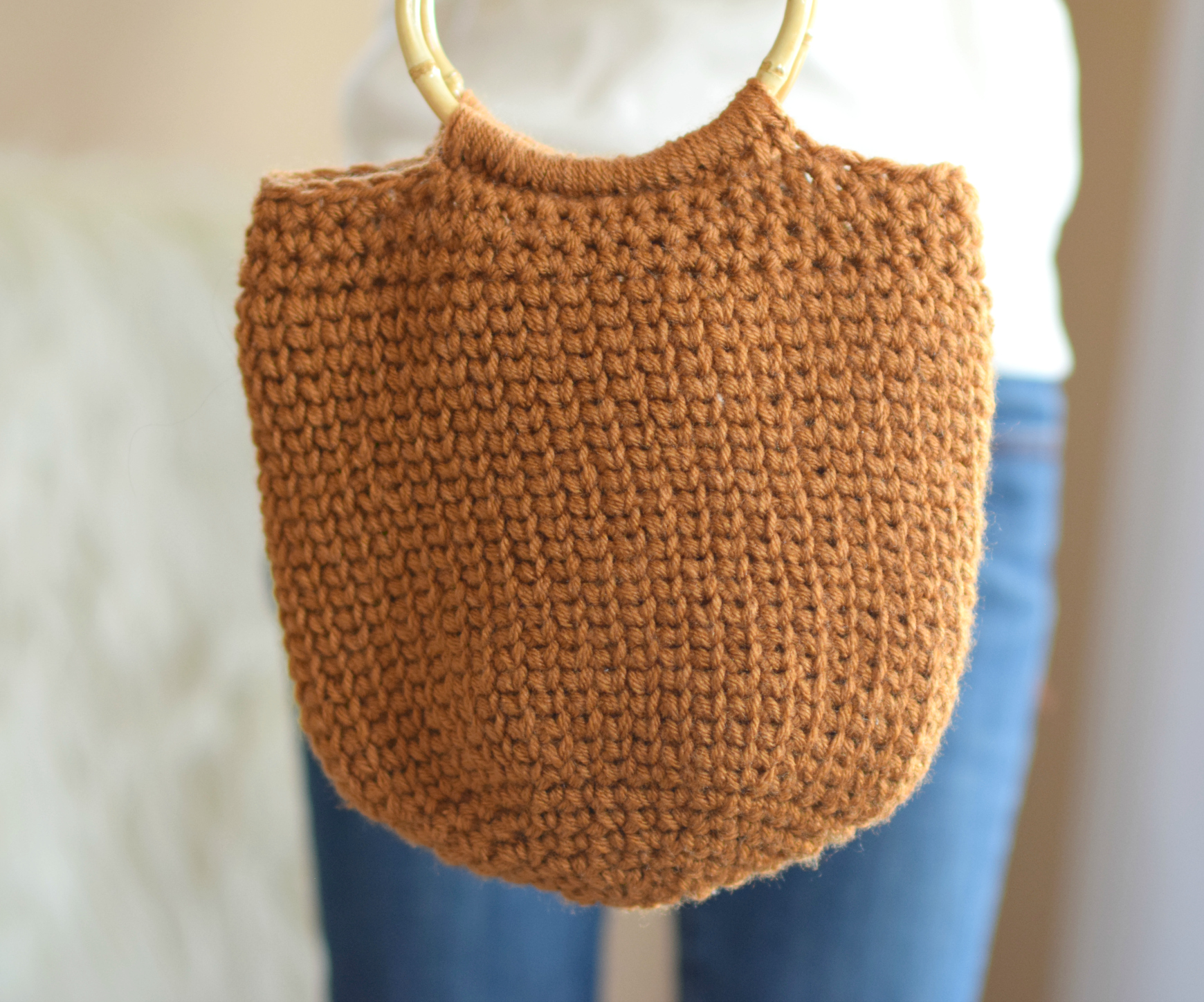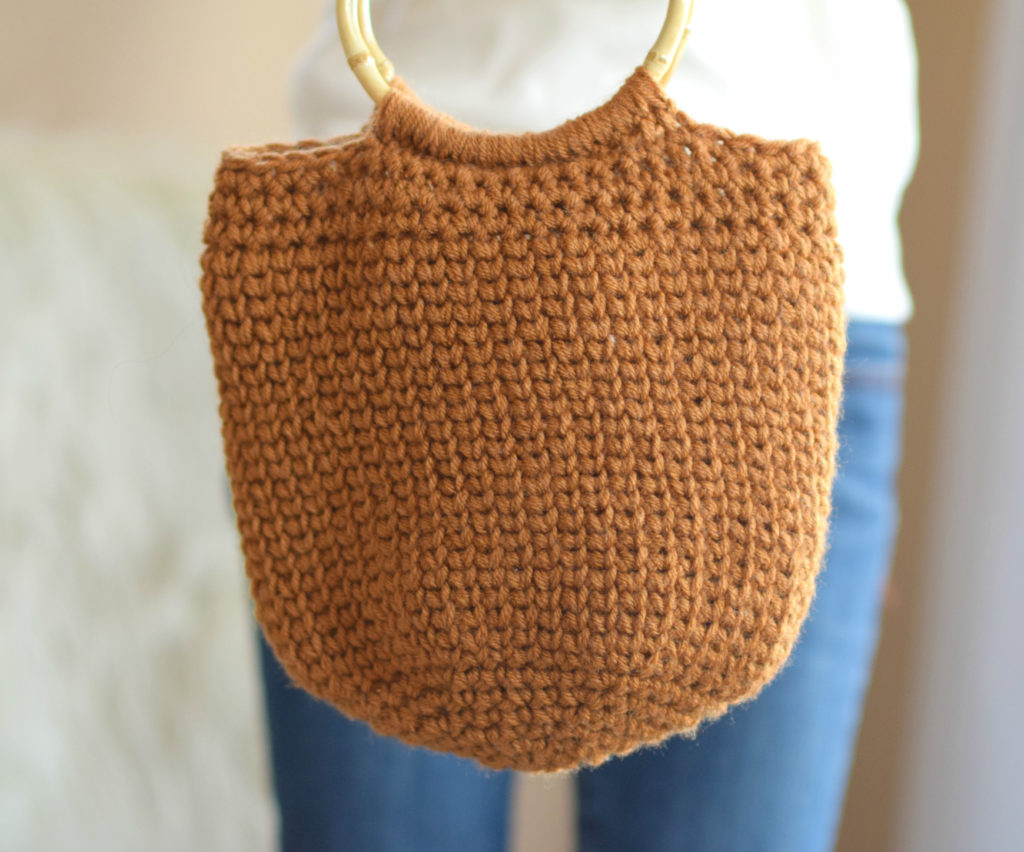 While you don't always think of using super bulky yarn for a market tote, it works! This is another great stash buster for those chunky winter yarns. It also works up super quickly and easily.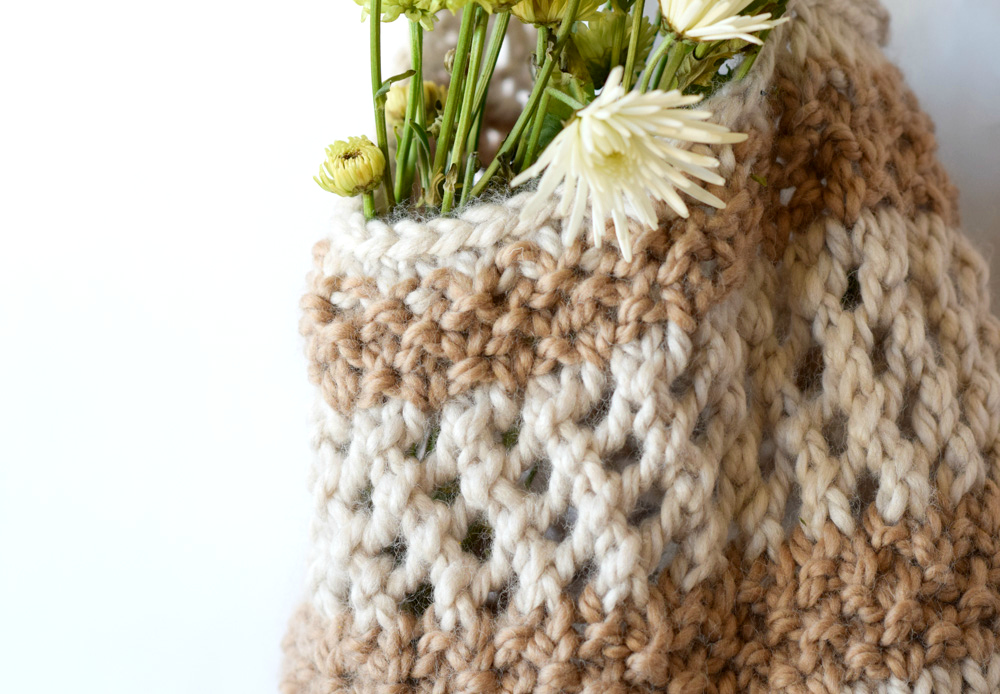 This is such a fun bag and looks cute is so many different yarns! It takes a bit more brains as you need to count stitches in order to place the bobbles. It's perfect for a slightly challenging project!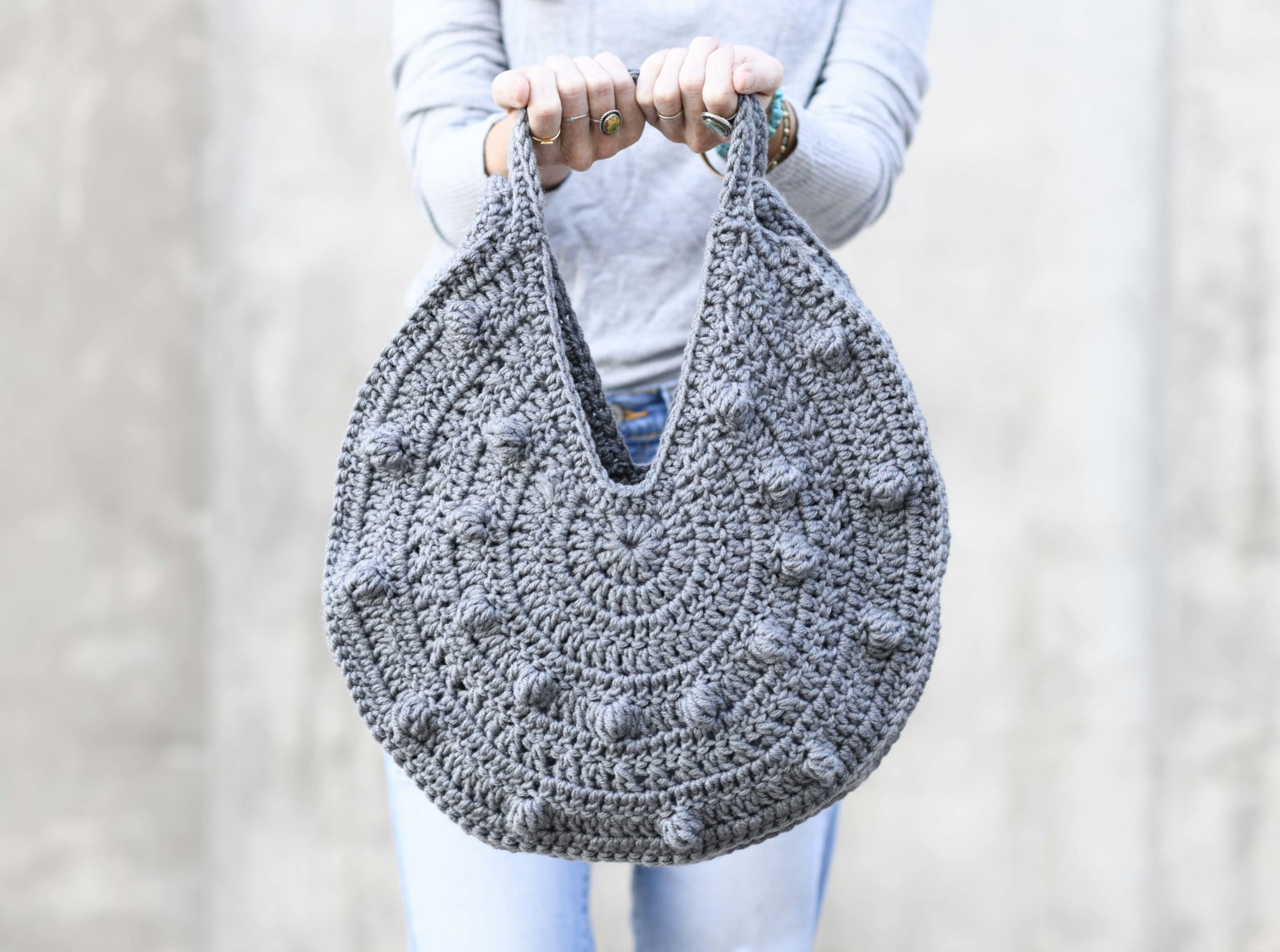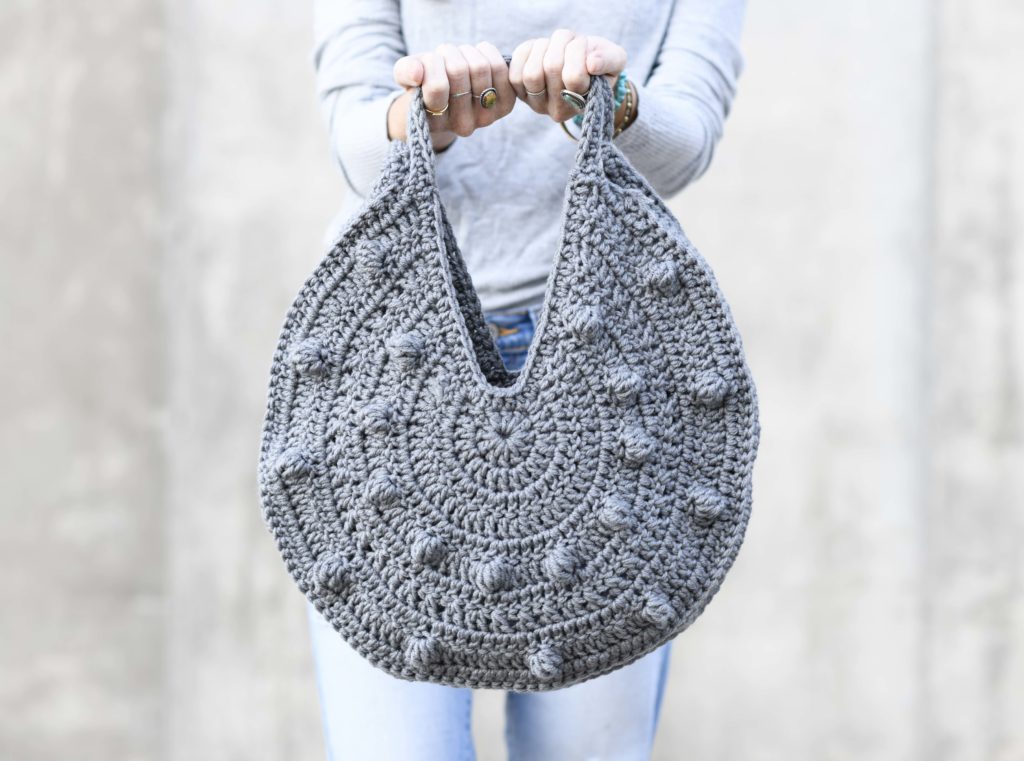 It's cool when we can use fibers beyond the basic yarns to make something beautiful. I love the summery look of this circle bag!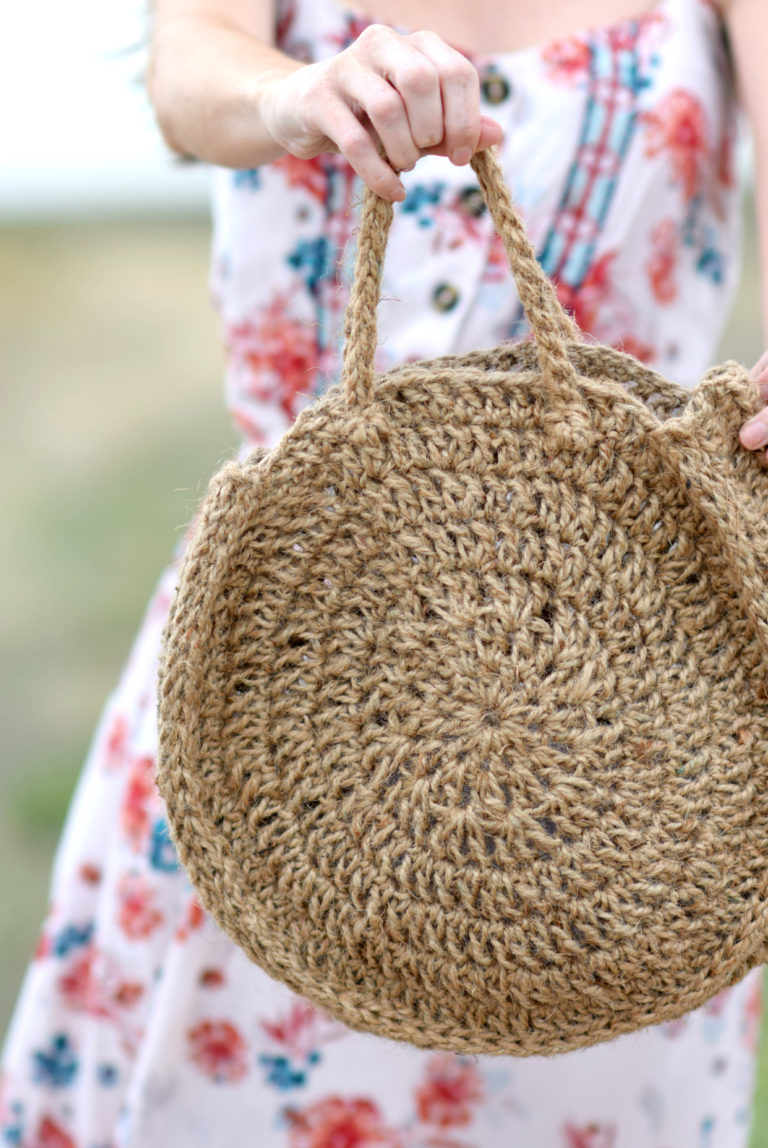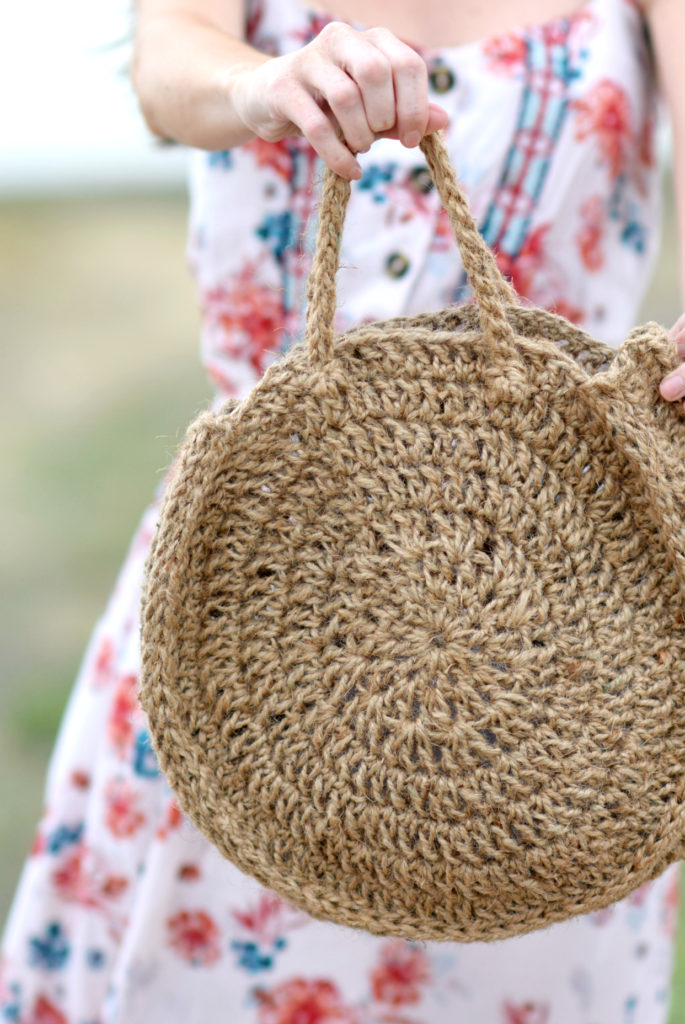 I hope you've found a bag or two that might inspire you!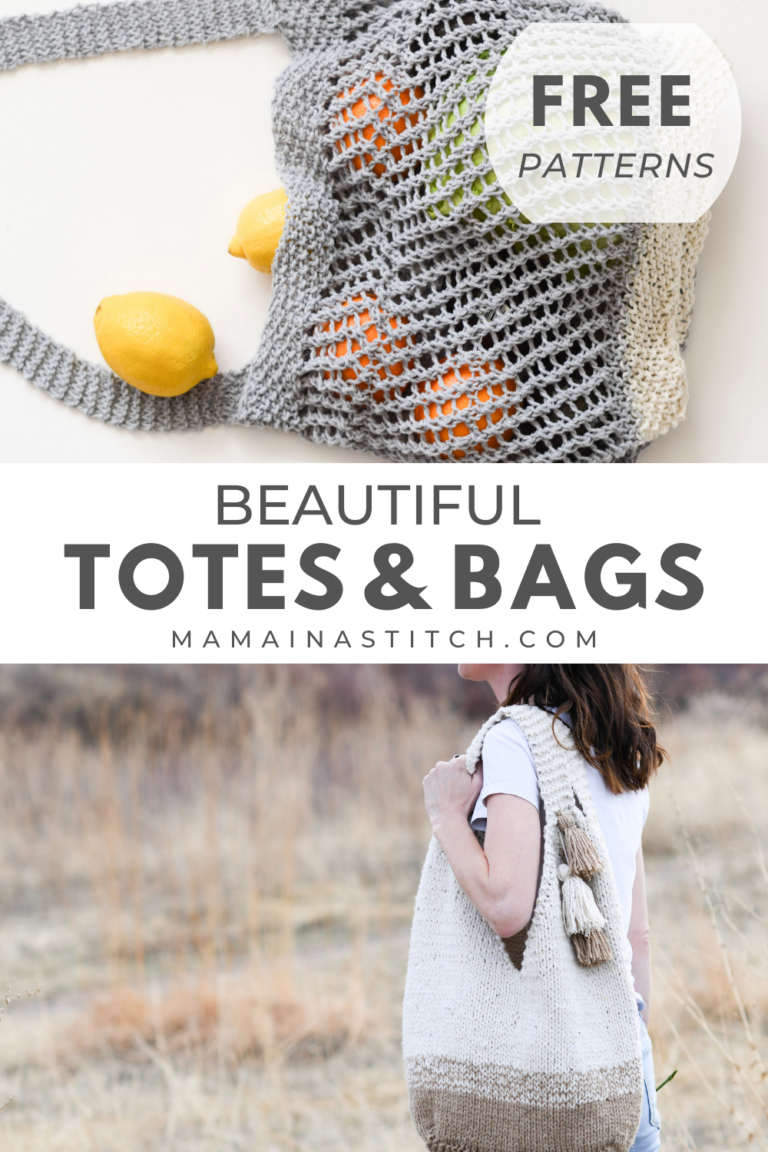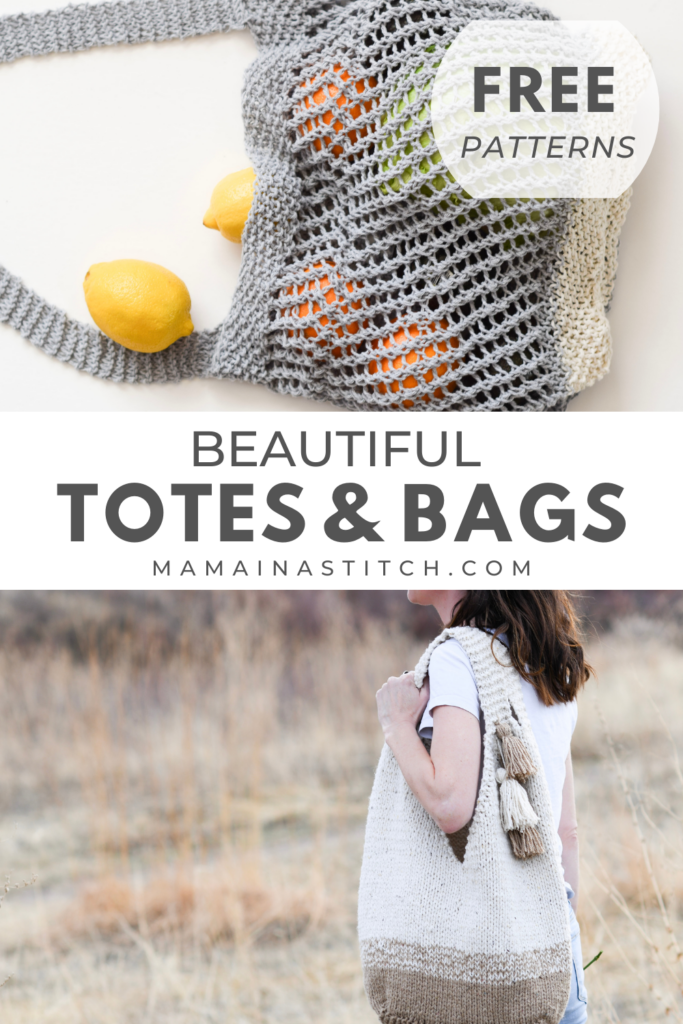 It's kind of fun to think about easy bag patterns after designing so many cardigans the last several months. Now hoping for some warm weather so we can put these to use, right?
Also, if you love bags like me, you might also enjoy these fun and beautiful crochet basket patterns HERE.
XO,
Jessica