How To Crochet A Neckerchief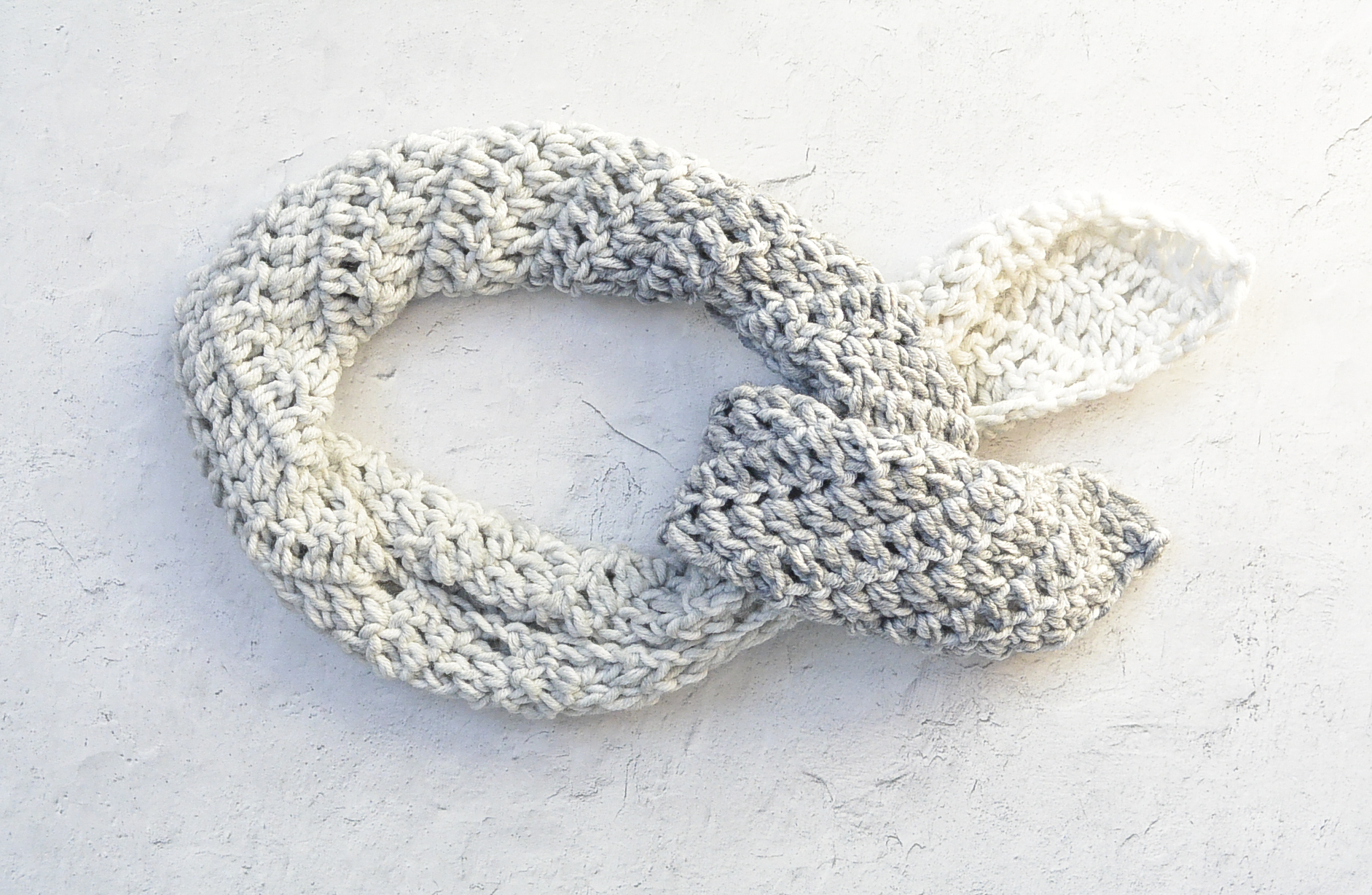 I love how silk scarves tied around the neck have made a come back, so I thought it would be fun to make a quick crocheted version. The fun thing about this pattern is that you can modify it in so many ways and it's so easy to crochet! Make it longer by simply crocheting for more rows to create a trendy, long, skinny scarf. As usual, you can see the free pattern below. 🙂 I've also included the ad-free printable in the Mamas Maker Membership library (here). If there's enough interest, I'll add it to Etsy too. 🙂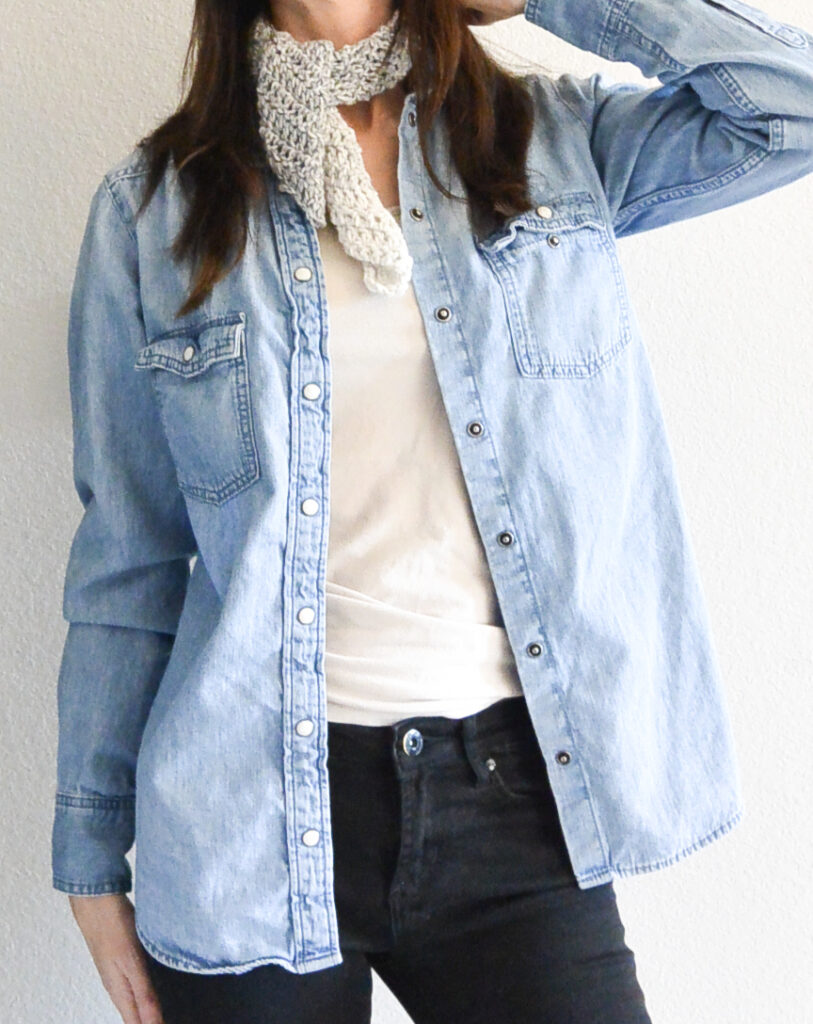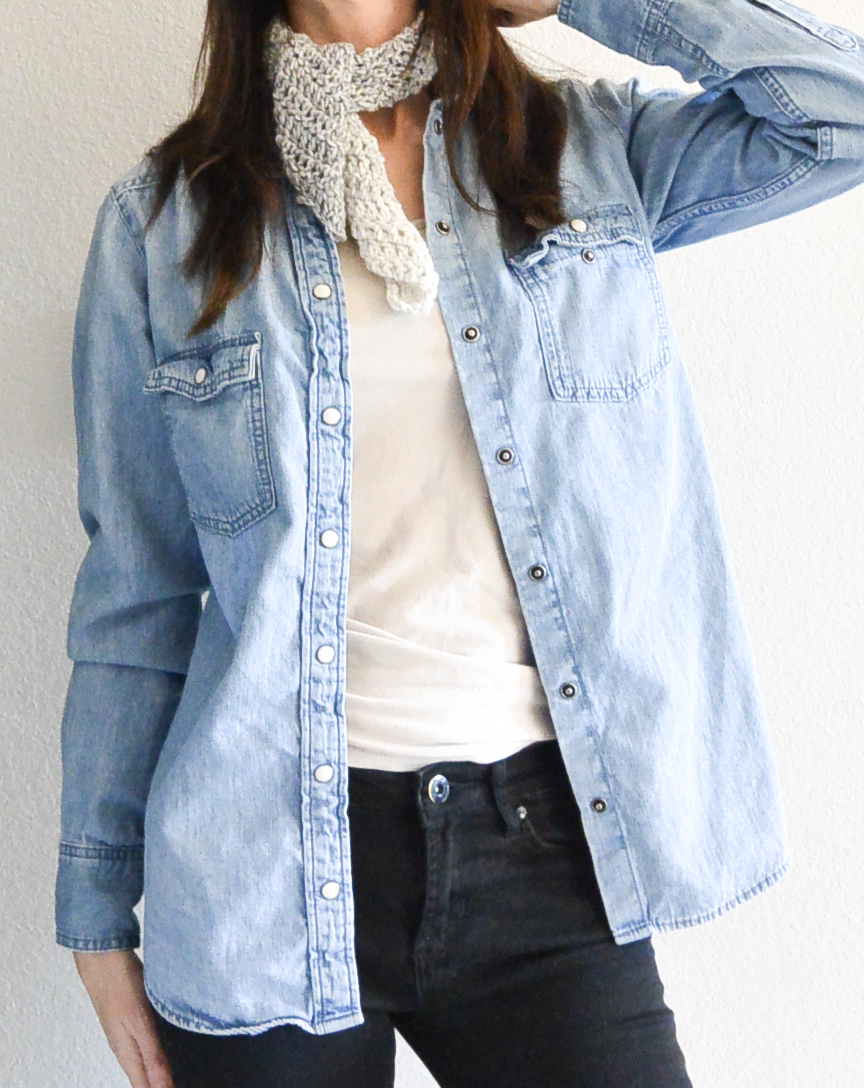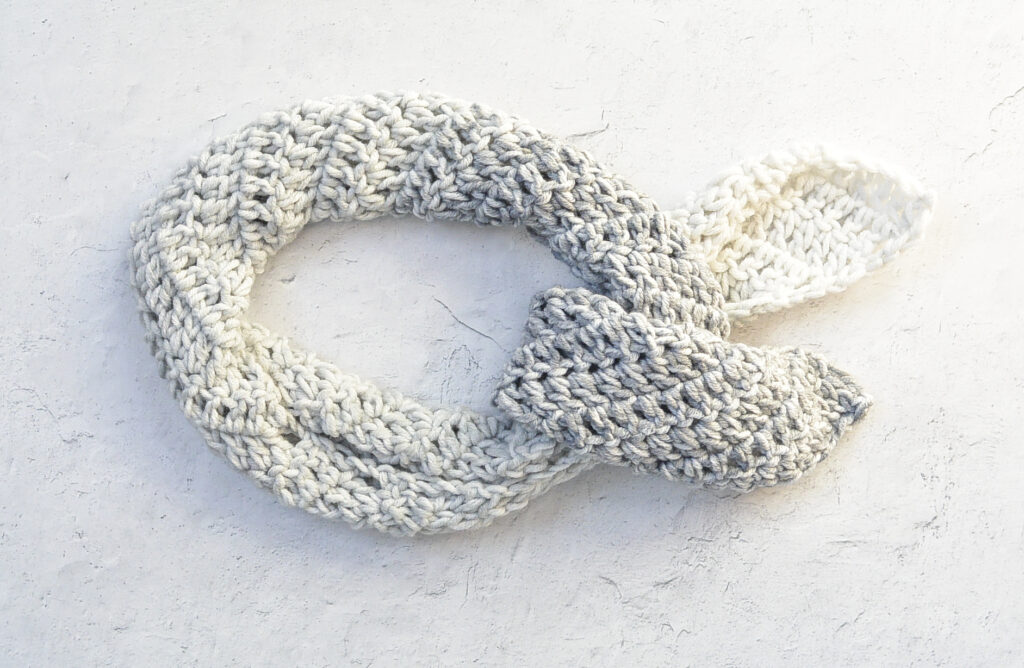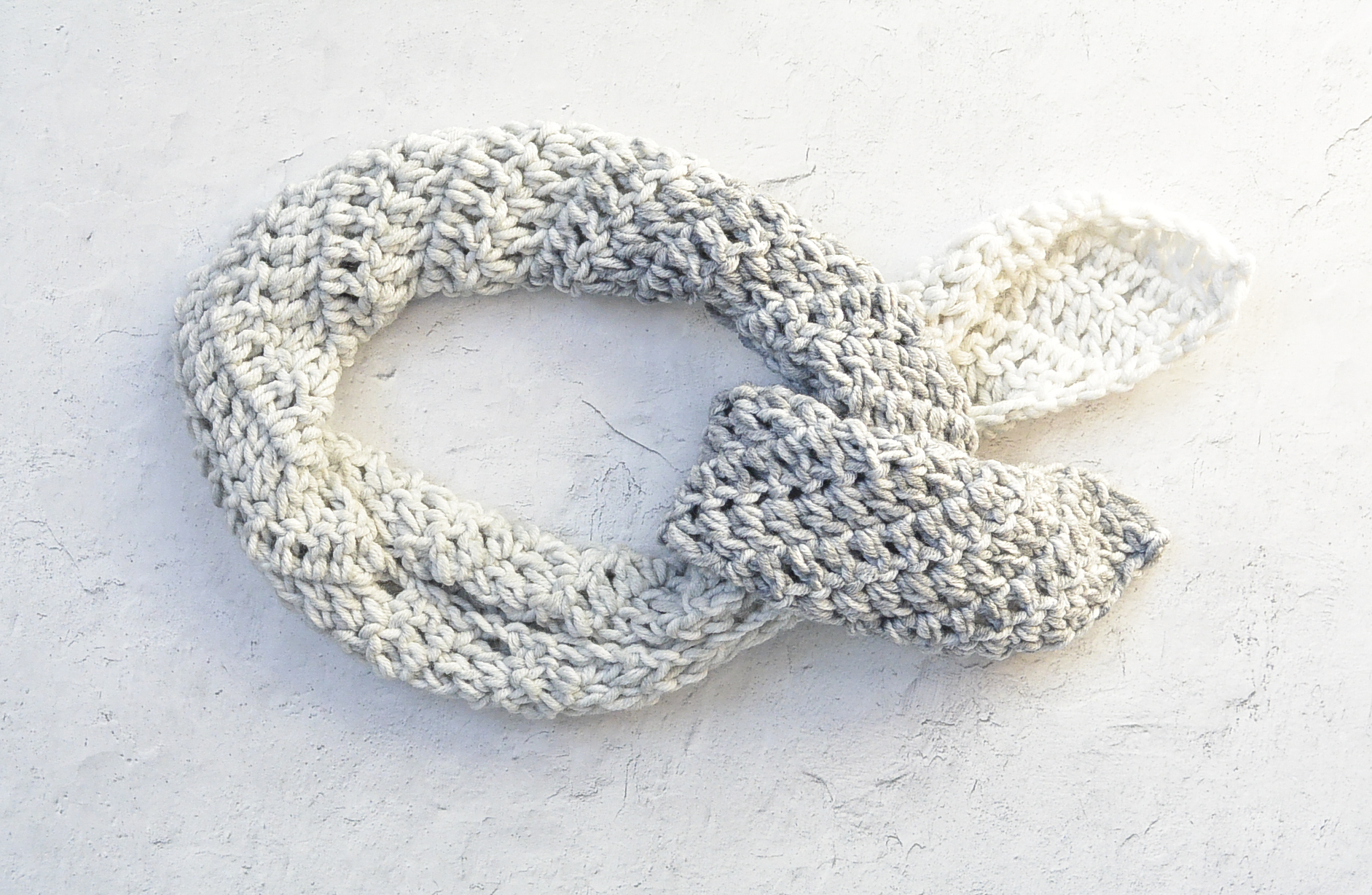 These are great to have around in the spring and summer months as a fun little accessory! And this "neckrchief" is soooo easy to make! I love how it looks with the color changing Ombre Mandala Yarn as it adds interest without having to do any fancy stitching. If you've never used this yarn, it's soooo good. It's super soft, so it's comfy to wear it around your neck. I'd even feel good about using it for baby blankets, or just about anything close to the skin. By the way, all you need to know for this pattern is how to double crochet.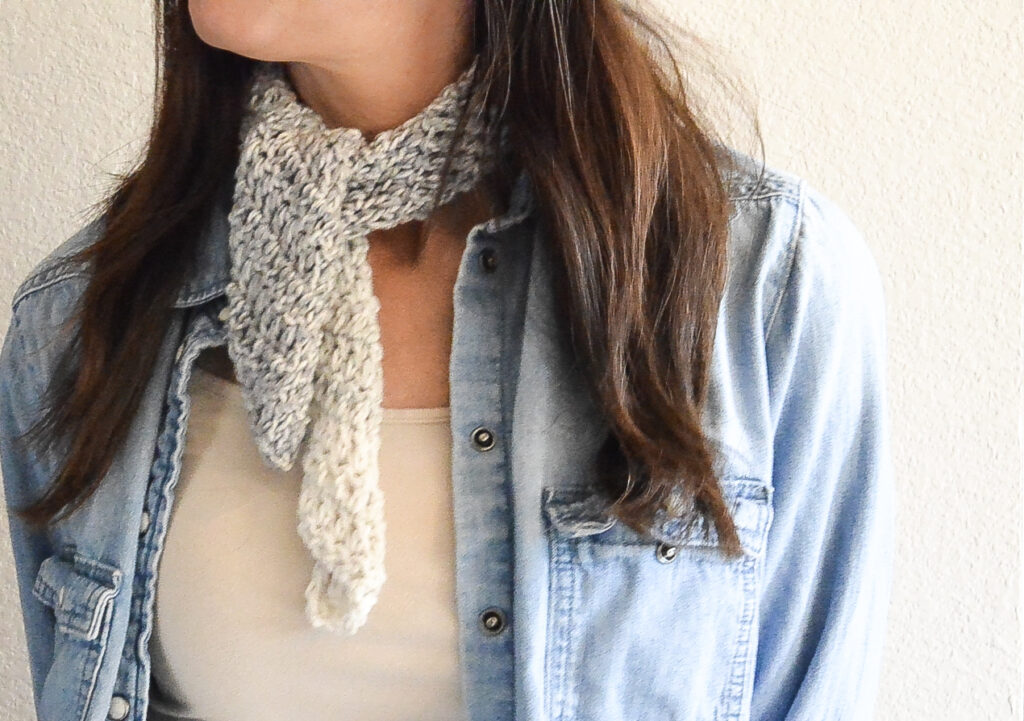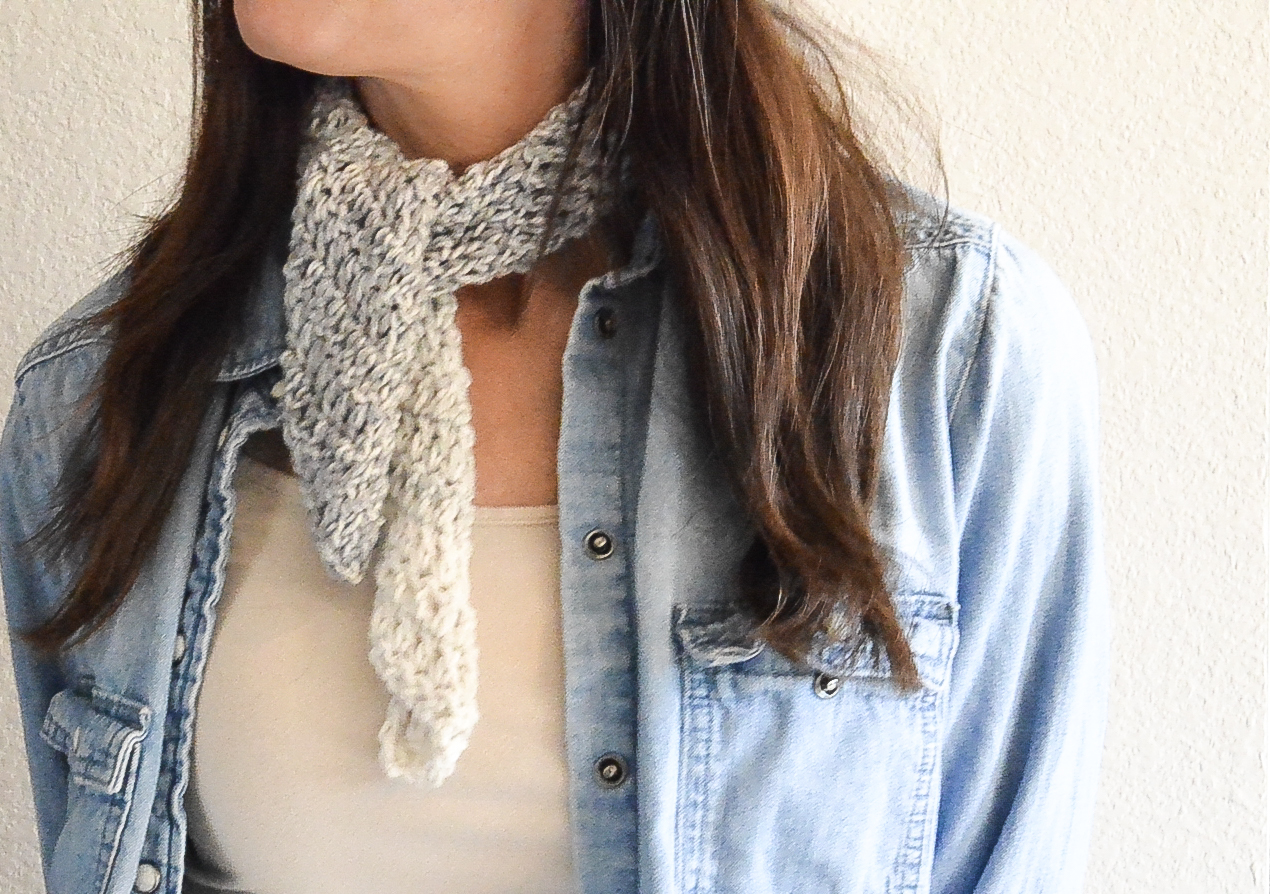 Basically, you will be crocheting a skinny rectangle while making increases and decreases on either end to make the pretty shape. Once you've worked a few rows in, you won't even have to think about the pattern as it's just a two row repeat!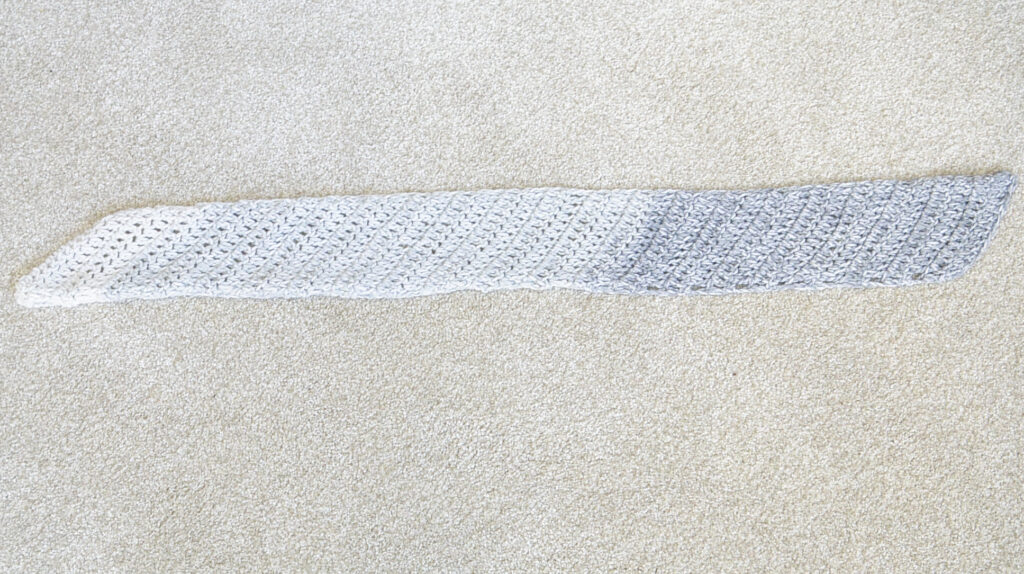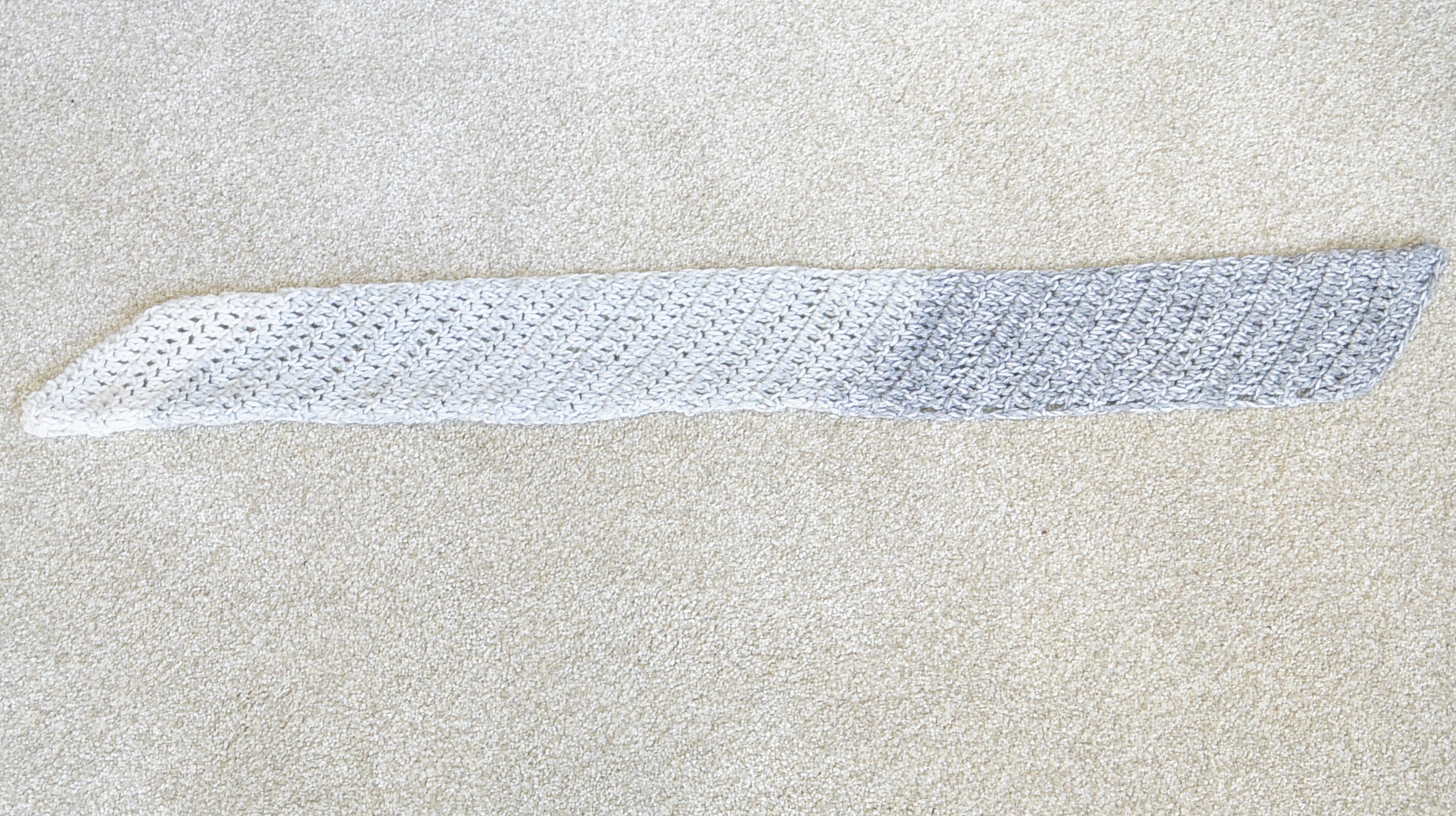 While silk scarves are a larger square type shape, if you were to make that shape with this crocheted version, it would become too bulky to tie around the neck as pictured. I found that this little bias rectangle shape was the best shape to give you that look of a light, tied silk scarf. Isn't it cute?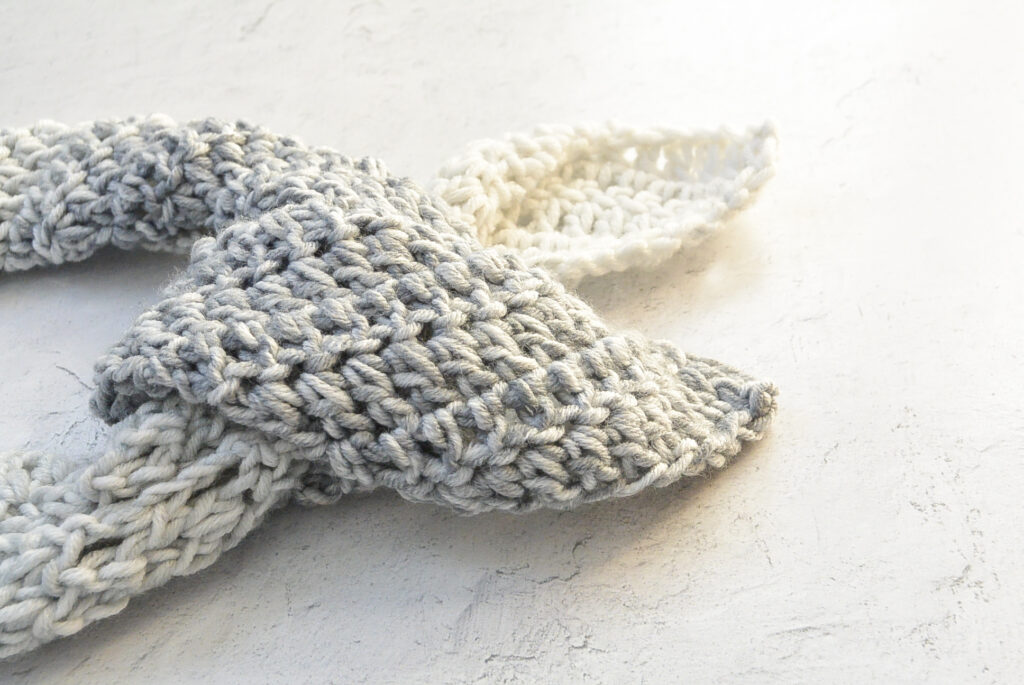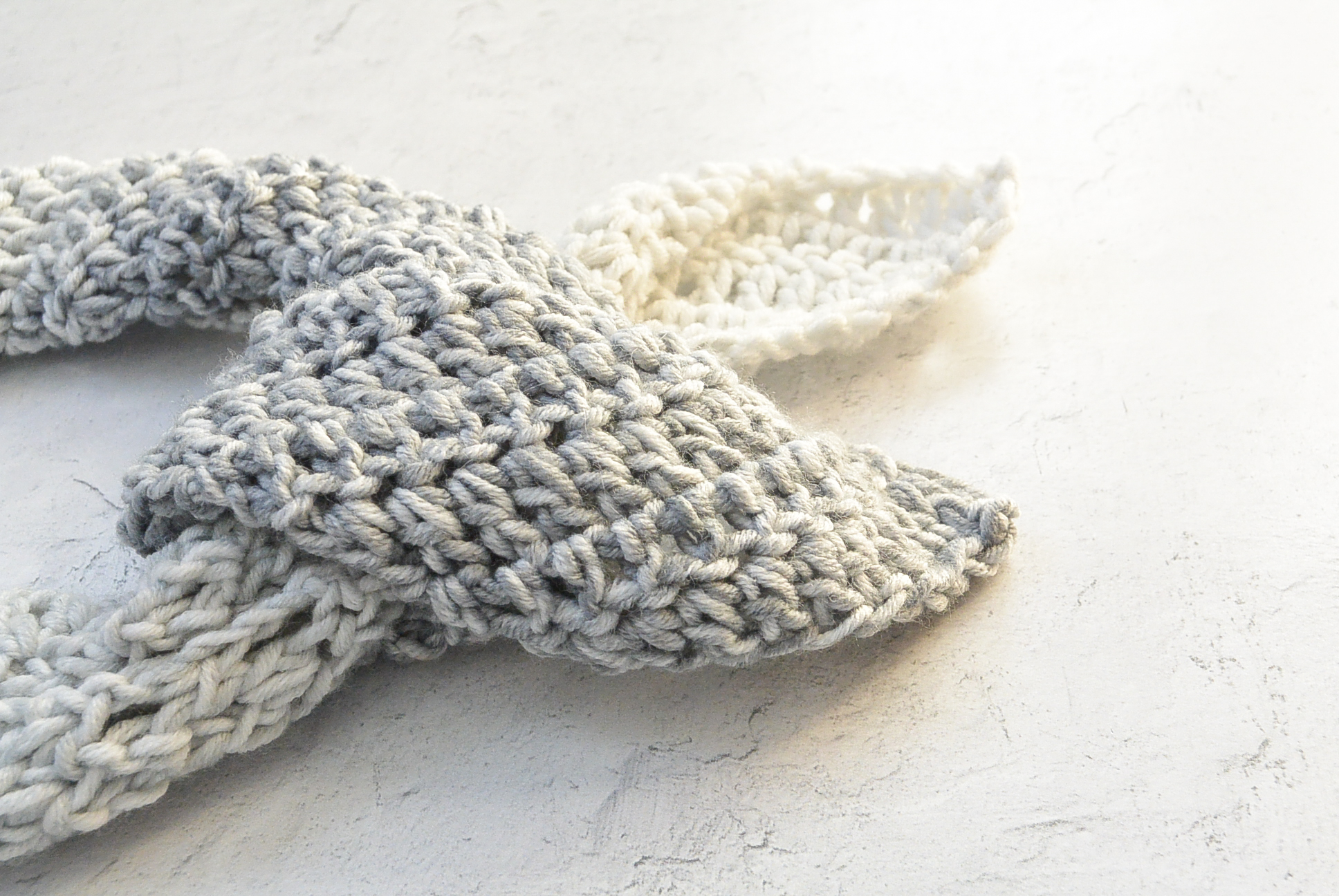 And if you like normal sized crochet scarves and wraps, you might like the Santa Monica Bias Wrap HERE or the Summertide Wrap HERE.
So let's get to the pattern!
Description: This perfect little neck scarf is so nice to wear no matter the weather. It adds understated style to any outfit and can be worn around the neck or even wrapped on a bag handle. It's easy to make it longer if you like the look of the long skinny scarves. Have fun!
Materials:
US Size H 5.0 mm crochet hook
1 skein Lion Brand Mandala Ombre in Cool (HERE) or comparable worsted weight #4 yarn(uses less than half a skein) 150 g/skein
Scissors
Tapestry needle
Measuring tape
Size: Approximately 3.5" X 32" (it's easy to make it wider or longer!)
Gauge: Not important for this pattern
Pattern Notes: The entire neckerchief is crocheted on the bias. You will make an increase on one side of the wrap and a decrease on the opposite side while following the pattern. Feel free to add length by crocheting more rows. You can make it wider by starting with a longer beginning chain with any stitch count. Have fun! It's so quick to make!
Abbreviations (US) & Skills:
ch – chain
st – stitch
dc – double crochet
Pattern
Ch 17
Row 1 Dc in 4th ch from hook (3 skipped ch count as first dc st), dc in each st across the row. (15 sts)
Row 2 Ch 3 (counts as dc st), turn, sk first two sts (decrease completed), dc in each st to last two sts, 2 dc in next st (increase completed), dc in top of beg ch. (15 sts)
Row 3 Ch 3 (counts as dc st), turn, dc in first st (increase completed), dc in each st across to last 2 sts, skip last st (decrease completed), dc in top of beg ch. (15 sts)
Repeat rows 2 & 3, in that order, until scarf is 32" or desired length.
Tie off and weave in ends! Voila!
I hope you like this little scarf! I do so many big designs – sweaters, wraps, and blankets that I sometimes miss doing little pieces like this. And it's so fun and practical!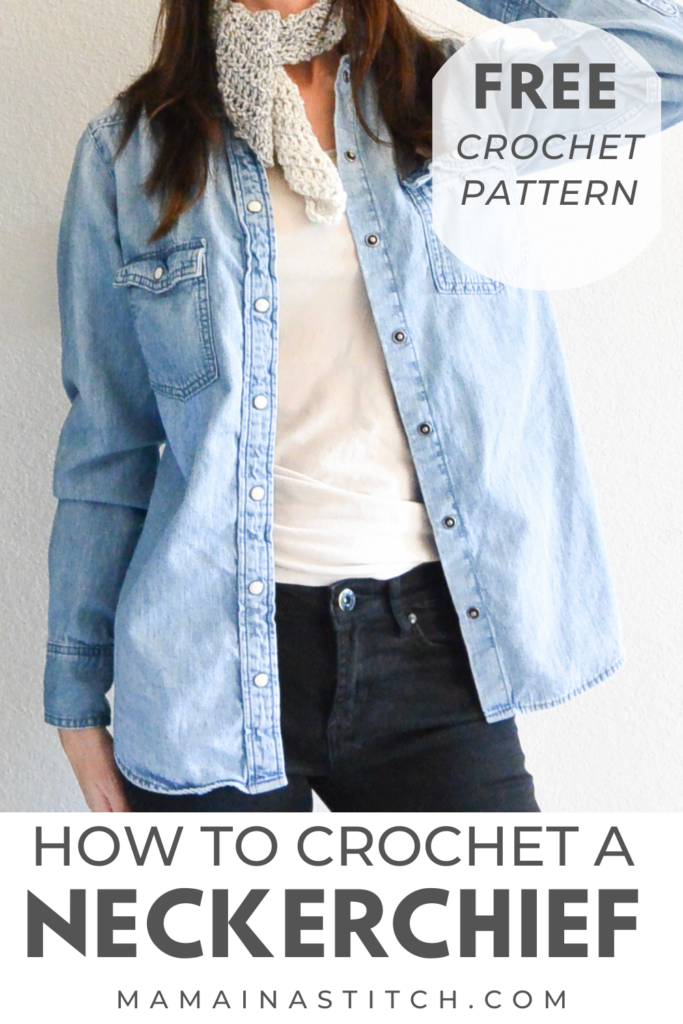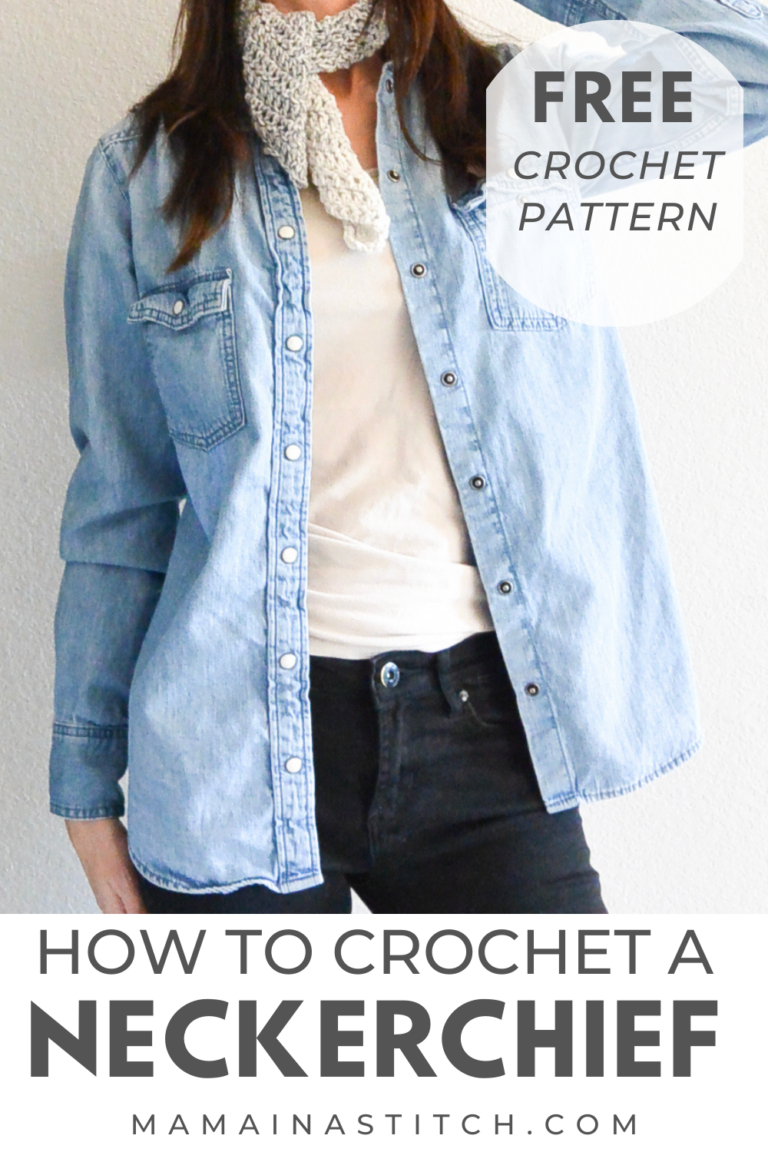 Have a great day and happy crocheting my friends!

XO,
Jessica
If you liked this, you might also like: