Herringbone Bag Knitting Pattern
This purse is made with a gorgeous knitting pattern that isn't terribly difficult, the horizontal herringbone knit stitch. It's not for a total beginner, but if you are ready to stretch your skills, this is a great one to have in your repertoire! I've actually done this knit stitch pattern a couple of different ways in the past, but I've shared the stitch pattern that I find easiest here. You'll also find another blog post with additional tips and photos here on the blog to help you out. I highly recommend checking it out (HERE) as it's useful to visually see how this is done if you've never tried it before. Once you've got the stitch down, come back here to practice it while making this fun little bag!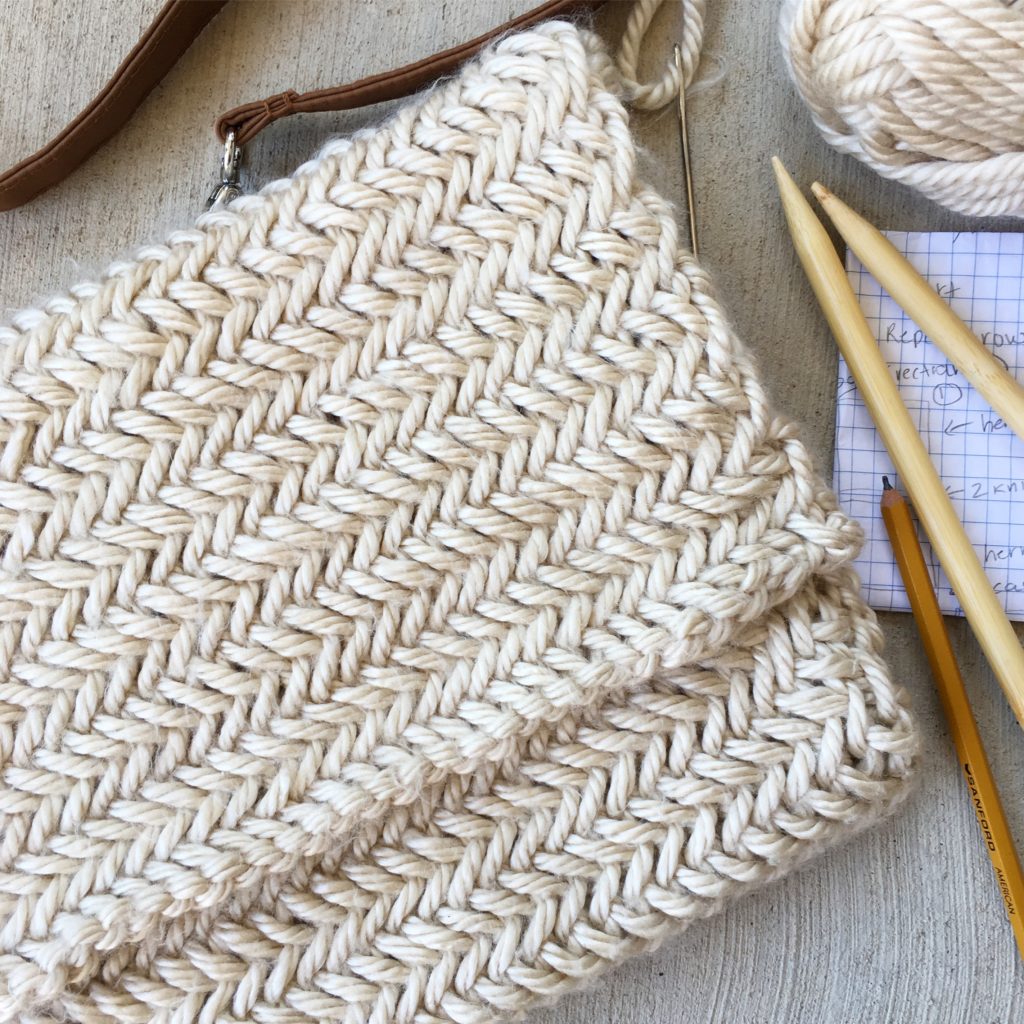 It's so cool how the herringbone stitch appears to be woven, right? It would look awesome with any color yarn and any weight of yarn as well. The fabric turns out to be quite thick, so keep that in mind as you create your projects. It works well for the purse to add some stability and firmness. While I ran out of time to line this bag, it would be a good idea to do so.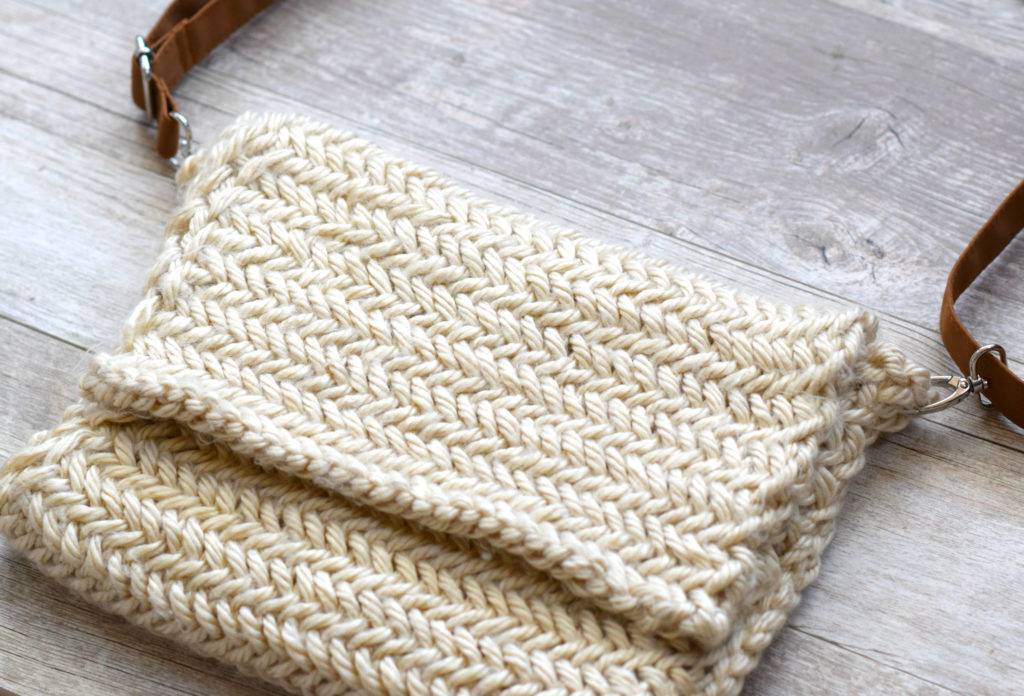 For this project, I used Lion Brand Homespun USA in Los Angeles Tan. It gives the purse the look of being a basket-like material or straw which is pretty cool. However, you can use any super bulky yarn and color that you like.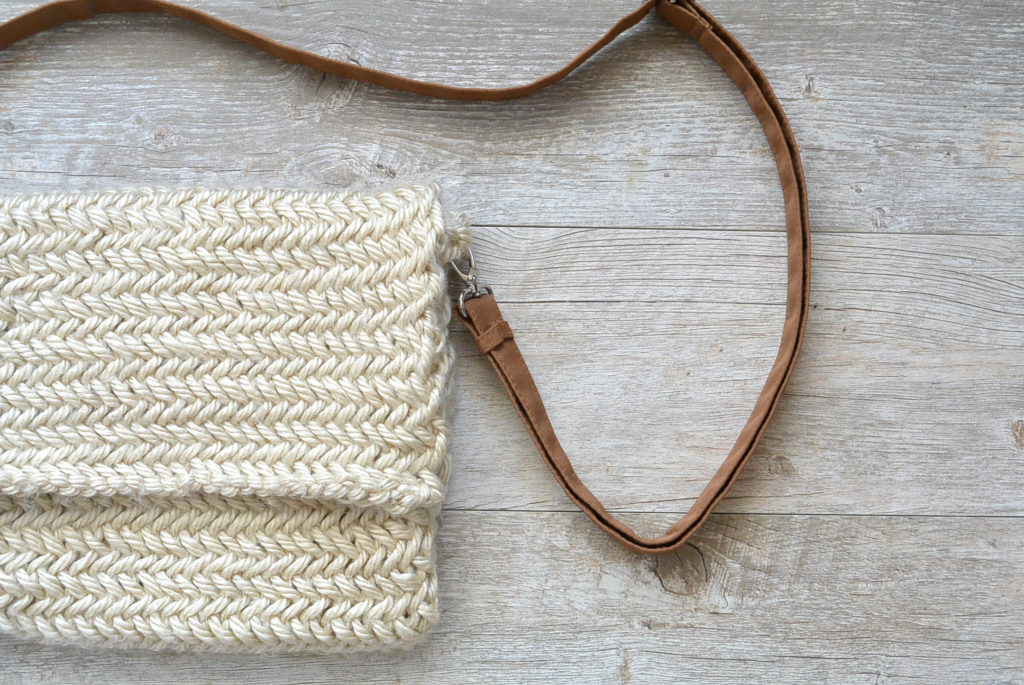 Do you remember this clutch that I shared from Wool & The Gang? Another variation of this stitch, isn't it awesome?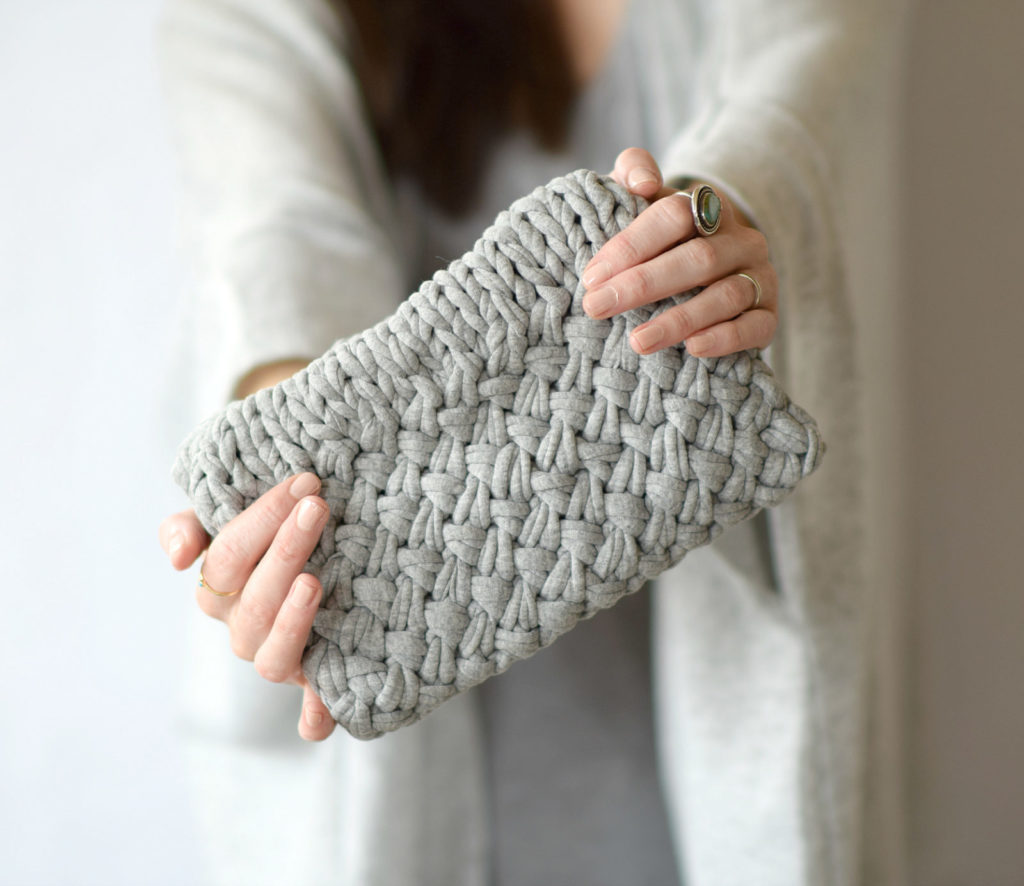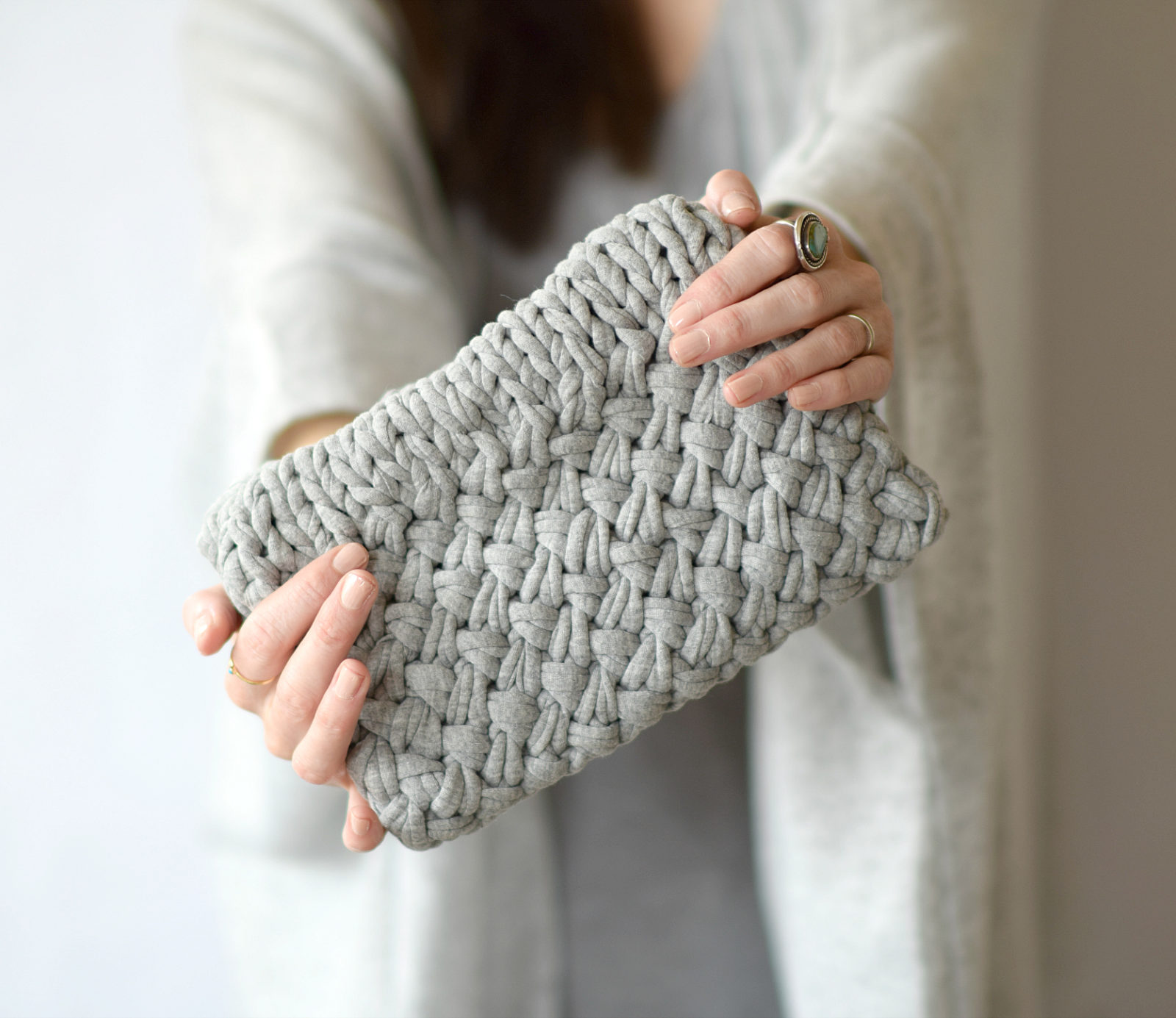 So let's get started on this knit herringbone bag!
You will need:
US Size 19 Knitting Needles
2 skeins Lion Brand Yarn Hometown USA Super Bulky Yarn in Los Angeles Tan (here) or preferred color
Scissors
Tapestry Needle to weave in ends
US Size J crochet hook to seam up sides (optional)
Shoulder strap to attach for bag (I found mine at JoAnn Fabric)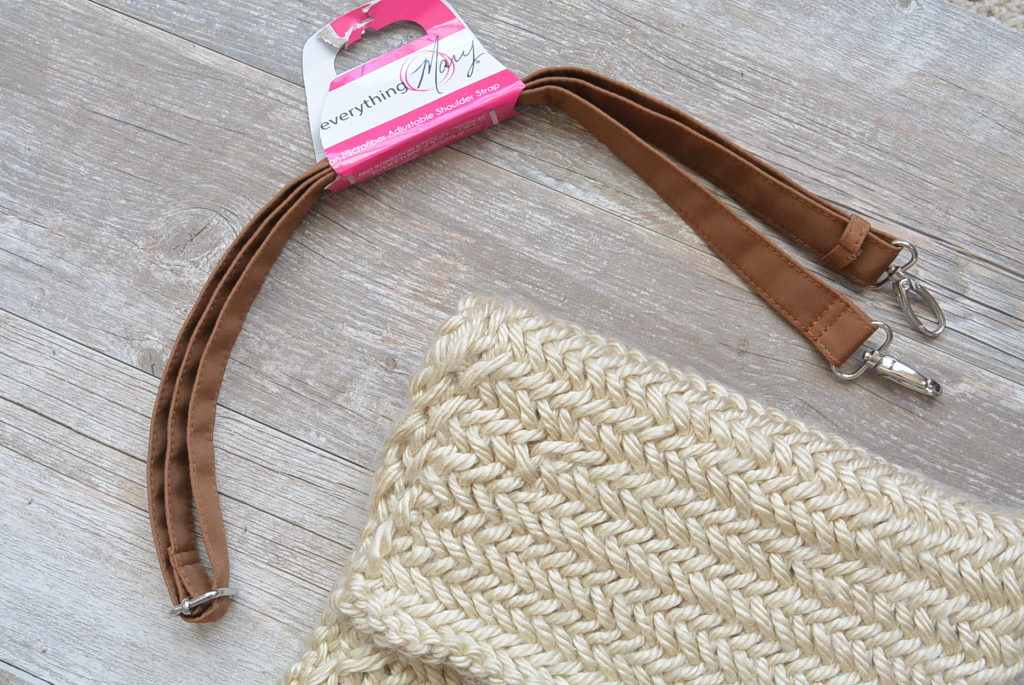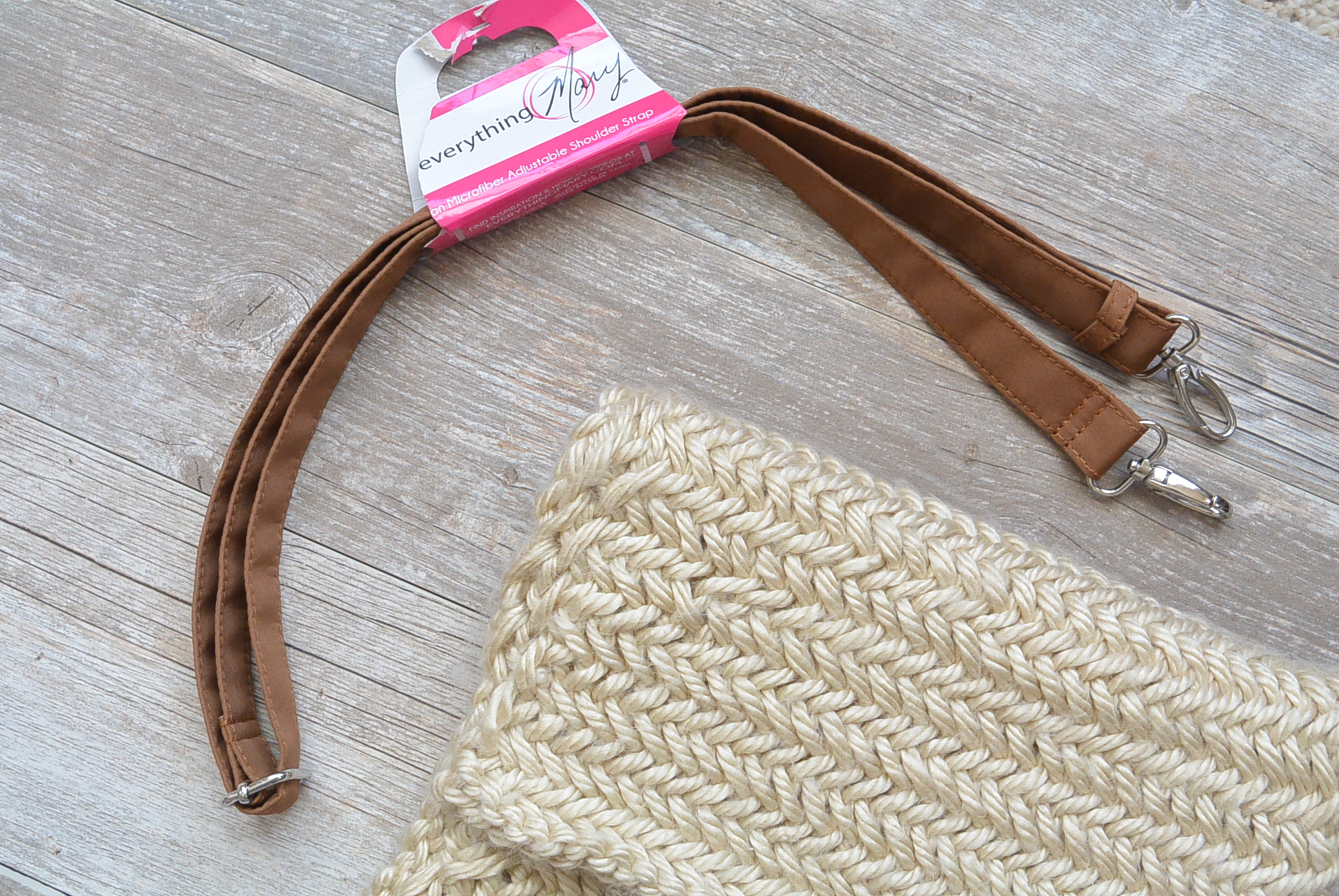 Measurements:
As written, bag measures approximately 9.5″ deep X 11.5″ wide once assembled
Notes: This pattern is worked flat. You will essentially be knitting a long rectangle and then folding to seam up the sides while leaving the top as a flap closure.
Remember this check out this blog post HERE on how to knit this stitch as well as see a link to a helpful video tutorial from New Stitch A Day!
Herringbone Knit Purse Pattern
Cast On 32 Stitches
(Note: You can make this wider or narrower by casting on more or fewer stitches, keeping a multiple of 2)
Row 1 *Ssk, dropping only the first st off your needle,*repeat from * to last st, k last st. (32)
Row 2 *P2tog, dropping only the first st off your needle, rep from * to last st, purl. (32)
Repeat rows 1 & 2 until piece is approximately 26″ long. Cast off and weave in ends.
Assembly & Seaming
Lay piece flat, wrong side up, and fold bottom up so 9 " of fabric is folded over (with right side showing)
Flat slip stitch seam (tutorial here from Craft Passion) with a US Size J Crochet hook or use your preferred seaming method. I found the flat slip stitch crochet seam made the edges straighter than some of the other seaming options.
Tie off and weave in all the ends!
Now attach your handles. I simply grabbed several stitches with the hooks on either end to hold the purse. It's worked great for me so far!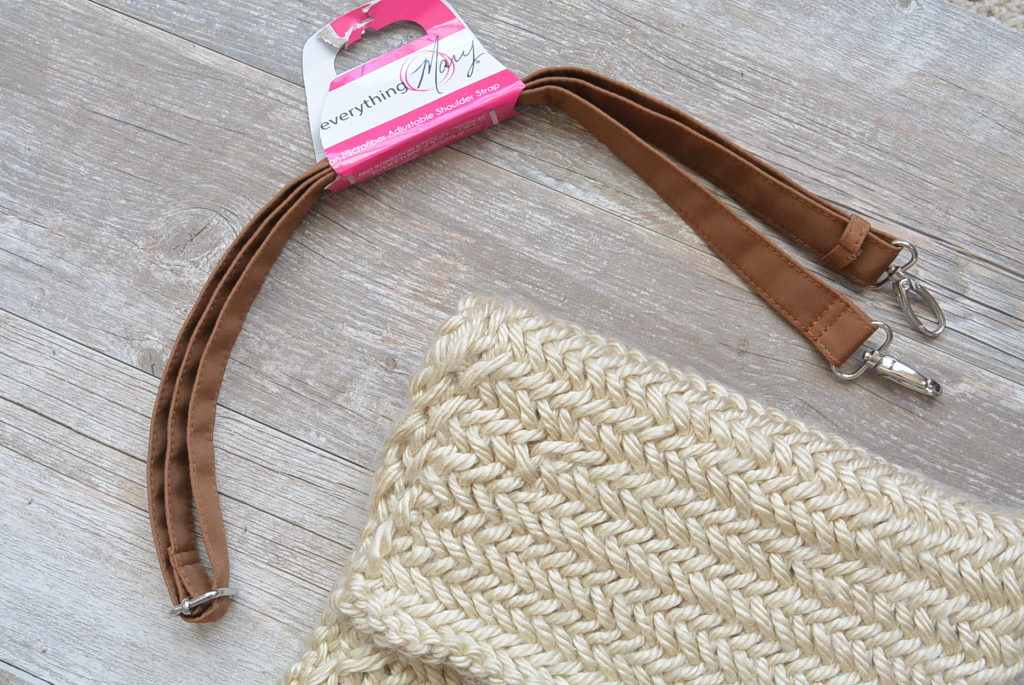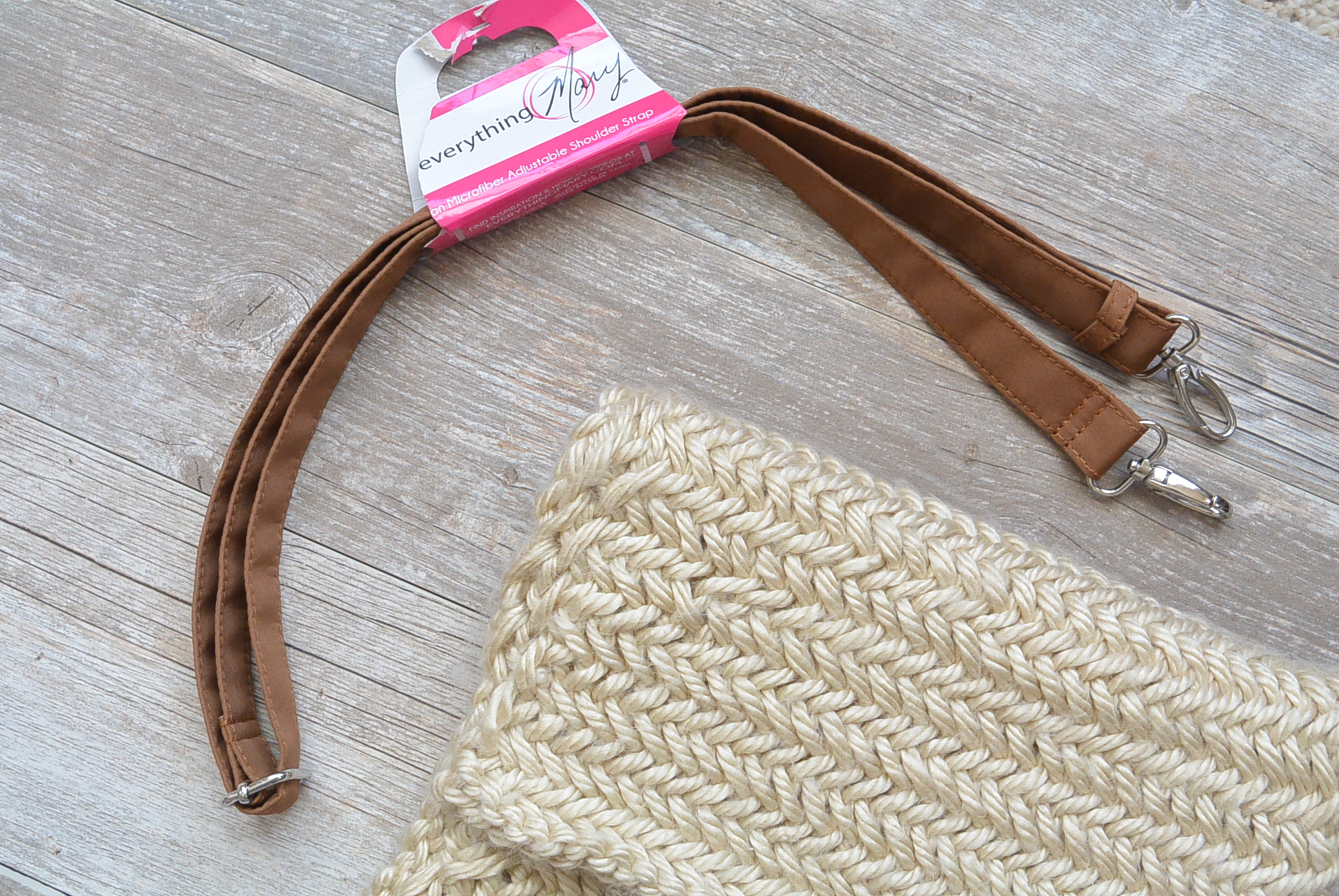 And that's it! I haven't added a closure to it at this point, but I would think a snap closure or zipper might work nicely.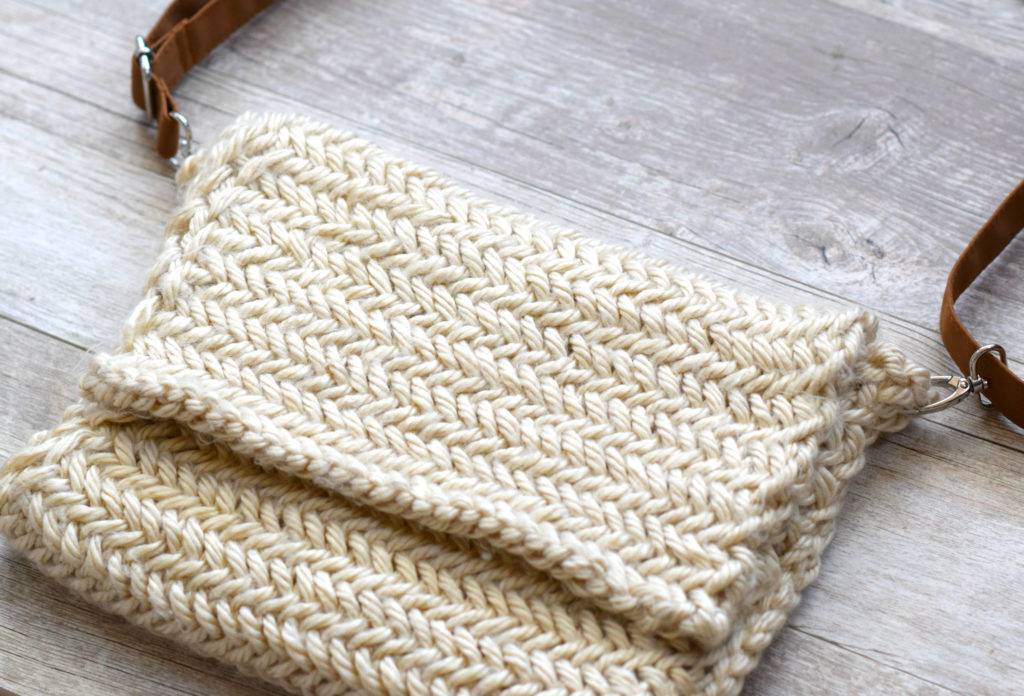 I think this is a super versatile stitch that makes a squishy, thick fabric. Remember to add a lining to your bag to make it a bit more durable and help it to hold it's shape! I'd love to hear if you make one.
XO,
Jessica
If you liked this, you might also like: