Stash Buster – Knit Bow Tie and Pom-Pom Collar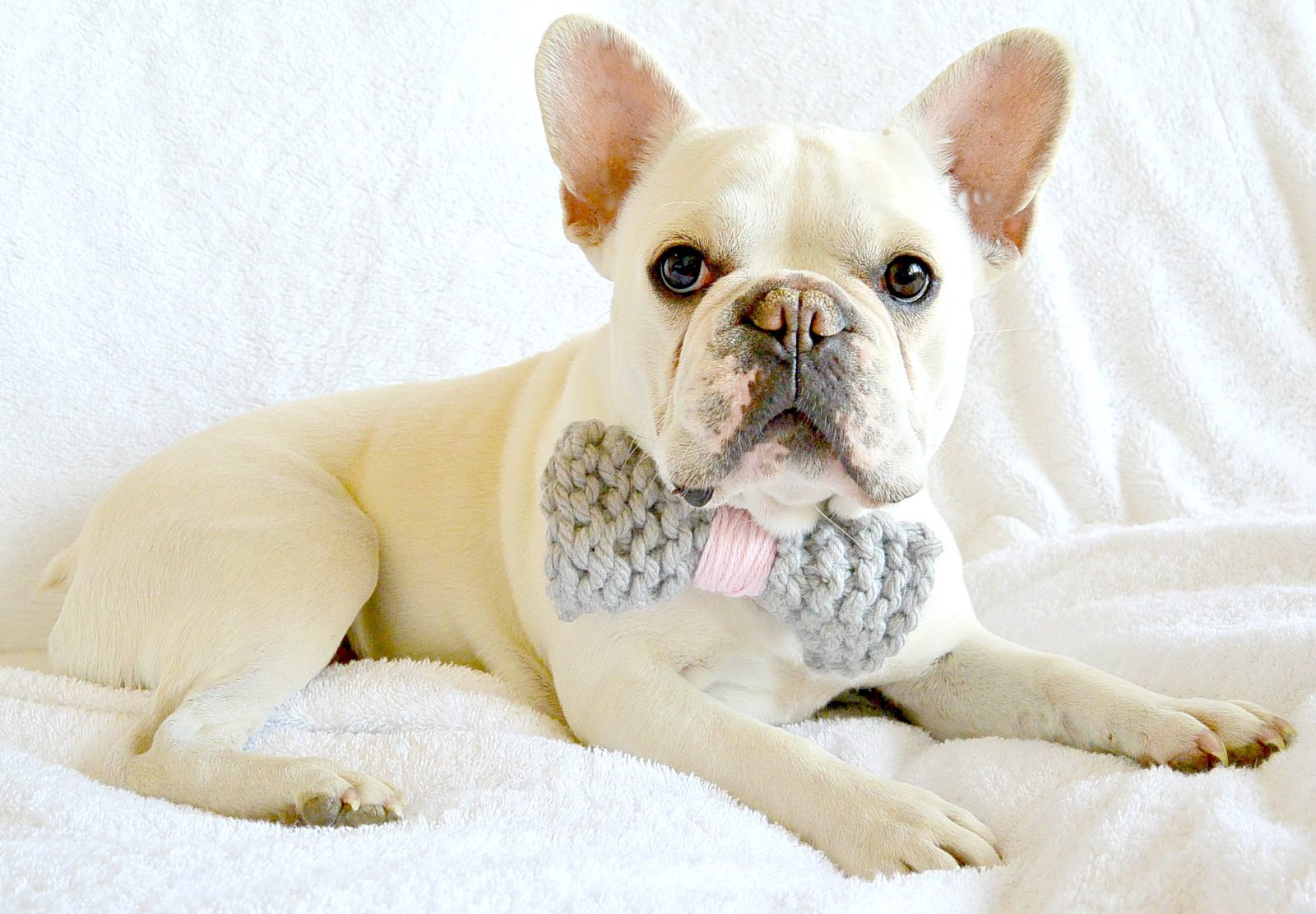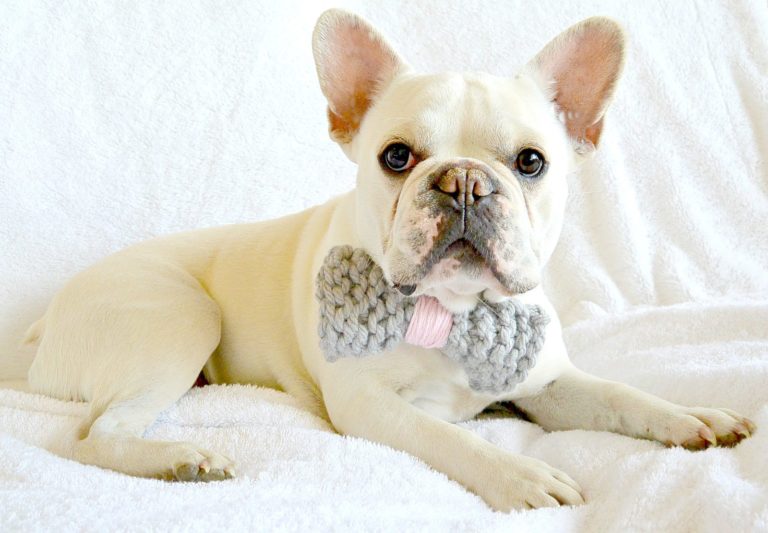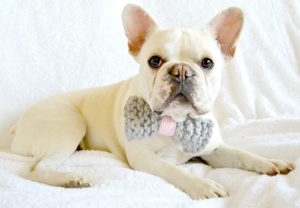 I have a lot of little scraps of yarn left over after all of my scarves and projects this winter. I always loved the idea of making a blanket out of them, but I have so many different shapes and sizes, I can't imagine trying to make them all work together. Enter the idea to use up some scraps to make my pups look pretty!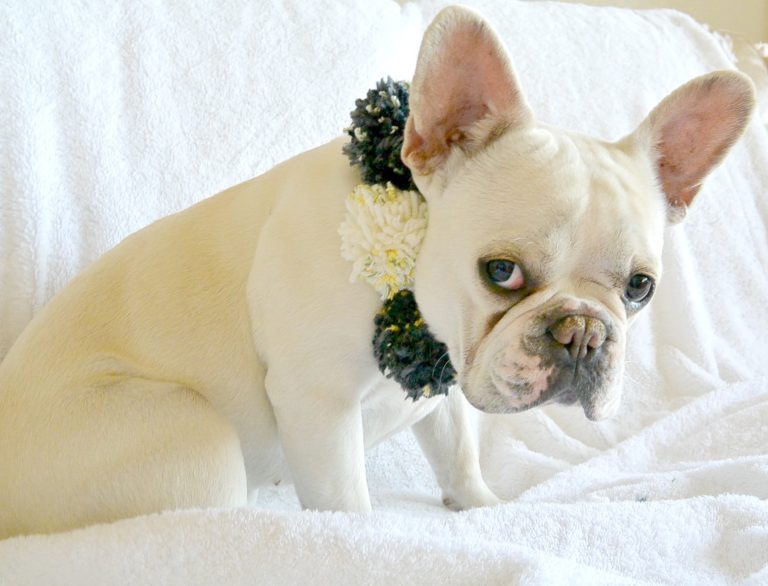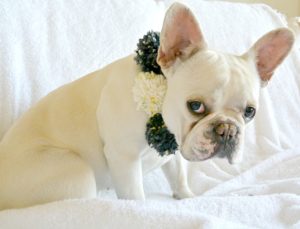 Ruby, my little French Bulldog, is as sweet and fun as she is cute. She's even a decent model, that is, when I can get her to stop rolling on her back for a tummy rub. The best part about Ruby is that she is wonderful with my toddler.
The bow tie and pom-poms are both quick and easy to make (and completely beginner friendly). I think they would be nice to put on a dog after taking them to the groomers (Ruby isn't so lucky as to go to the groomers – I'm her groomer). The bow would be fun if you are having a dinner party, or even a dog in a wedding. The uses for the pom-poms are endless. Next Superbowl game, put your team colors on the dog! Fourth of July party? Red, White and Blue!
Either of these projects can be modified in MANY, MANY ways. So grab whatever yarn bits you have left over and create away!
Here is how I made these two projects:
Bow Tie
You will need:
US Size 15 Knitting Needles
Super Bulky Yarn – I used Lion Brand Hometown USA in Dallas Grey
Any Worsted Weight Yarn
Scissors
Tapestry Needle
Pattern:
With your Super Bulky Yarn and Size 15 needles, Cast on 9 Stitches
Row 1 Slip first stitch, Knit across row (Garter Stitch)
Row 2 *Slip first stitch, Knit across row* (Garter Stitch)
Continue this pattern from * to * (garter stitch), for each row, until your piece reaches the length of approximately 6 inches
**If the slip stitch confuses you, you can simply knit the first stitch. The slip stitch just gives it a smoother edge.
Cast off
Weave in ends
With a length of yarn, whip stitch center, and pull to tighten (see picture). Tie together to create the look of a bow.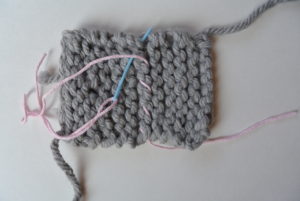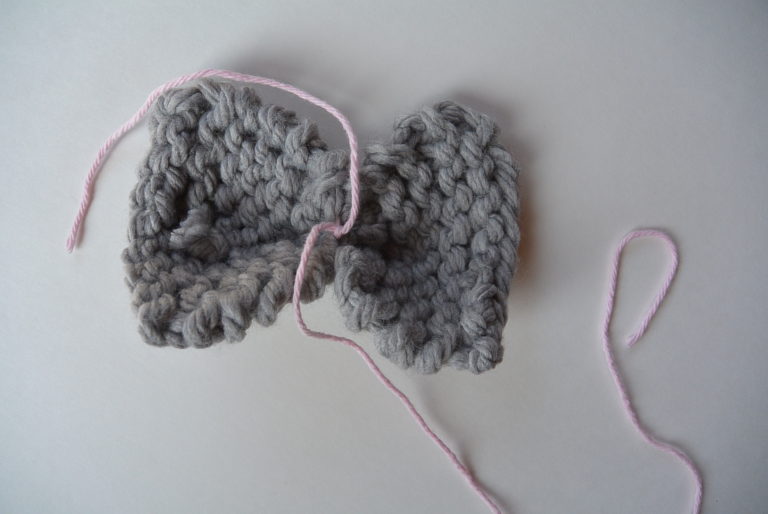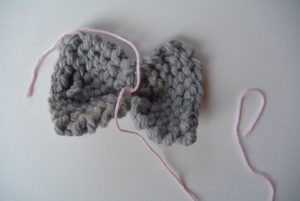 With your choice of worsted weight yarn, wrap around center many times. I wrapped mine quite a bit. Tie off. Weave in ends.
With your tapestry needle and a length of yarn, pull through the bow and tie to make a loop. The dog collar will go through this loop. You should make two loops on either side of the center of the bow.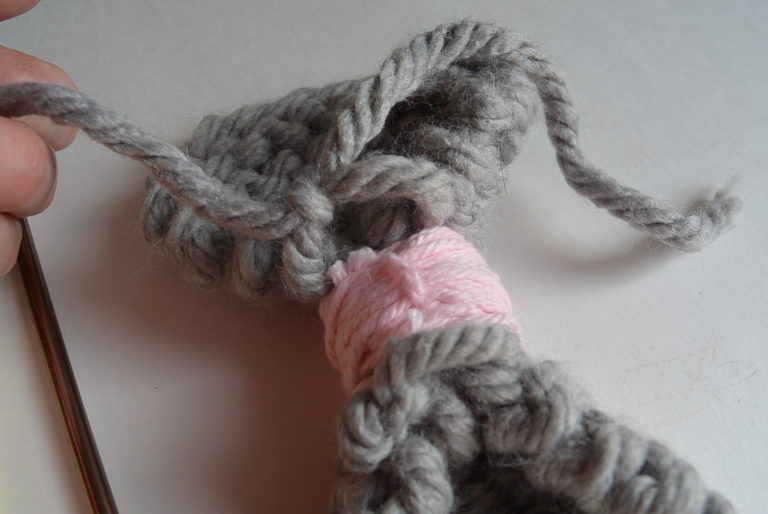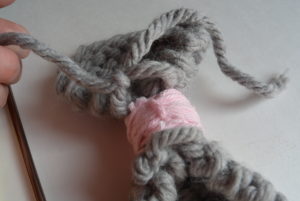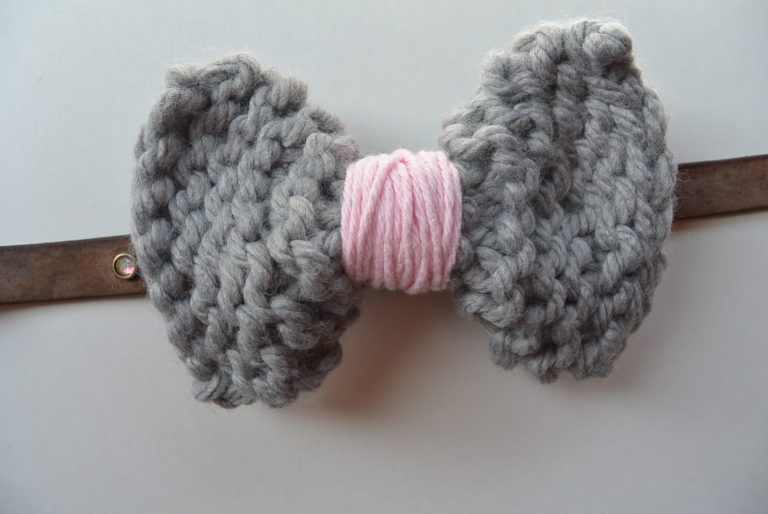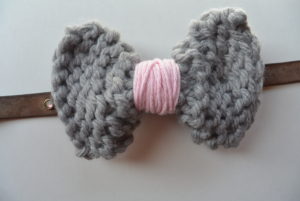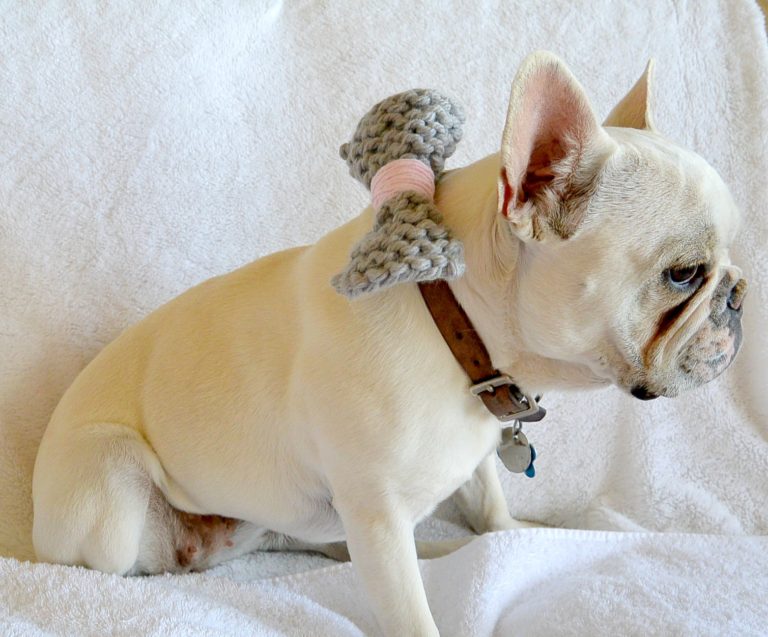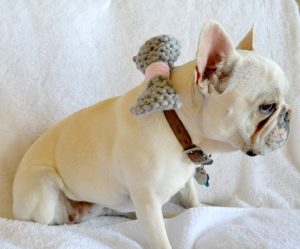 Pom-Pom Collar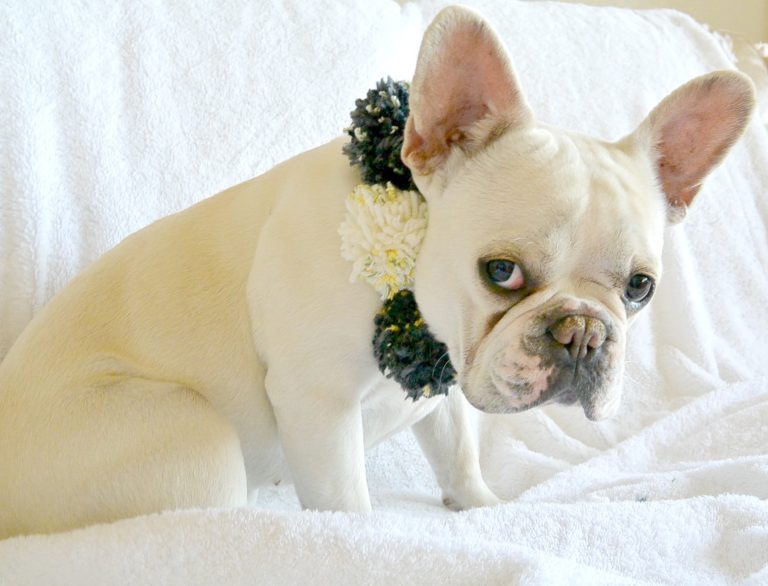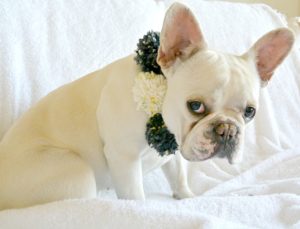 The Pom-Pom Collar is super easy. I literally just tied handmade pom-poms right onto Ruby's collar. I made them on the large side, using a lot of yarn and wrapping it around my entire hand (you can see in my tutorial how this will create a large pom). These poms were made with super bulky yarn, and a small amount of worsted weight. I just used up any yarn bits that I had left over. If you don't know how to make a pom, it is so easy! All you need is yarn, scissors and your hands. See my easy tutorial here: Pom-Pom Tutorial.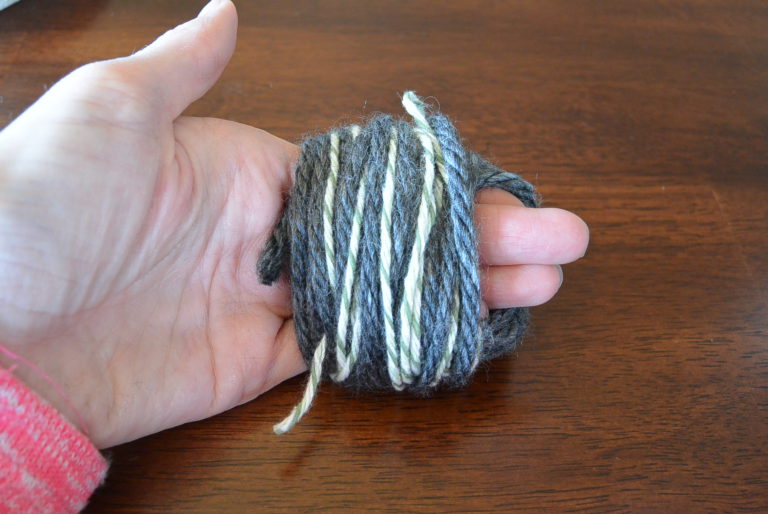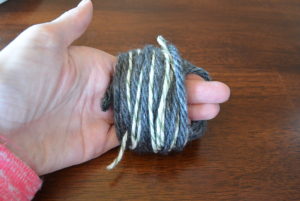 Once you make your pom, leave the tails. Use the tails to tie the poms right onto your dog's collar. For Ruby's collar, I used three poms which were all the same size. It would be fun to make enough pom-poms to wrap all the way around a collar, don't you think?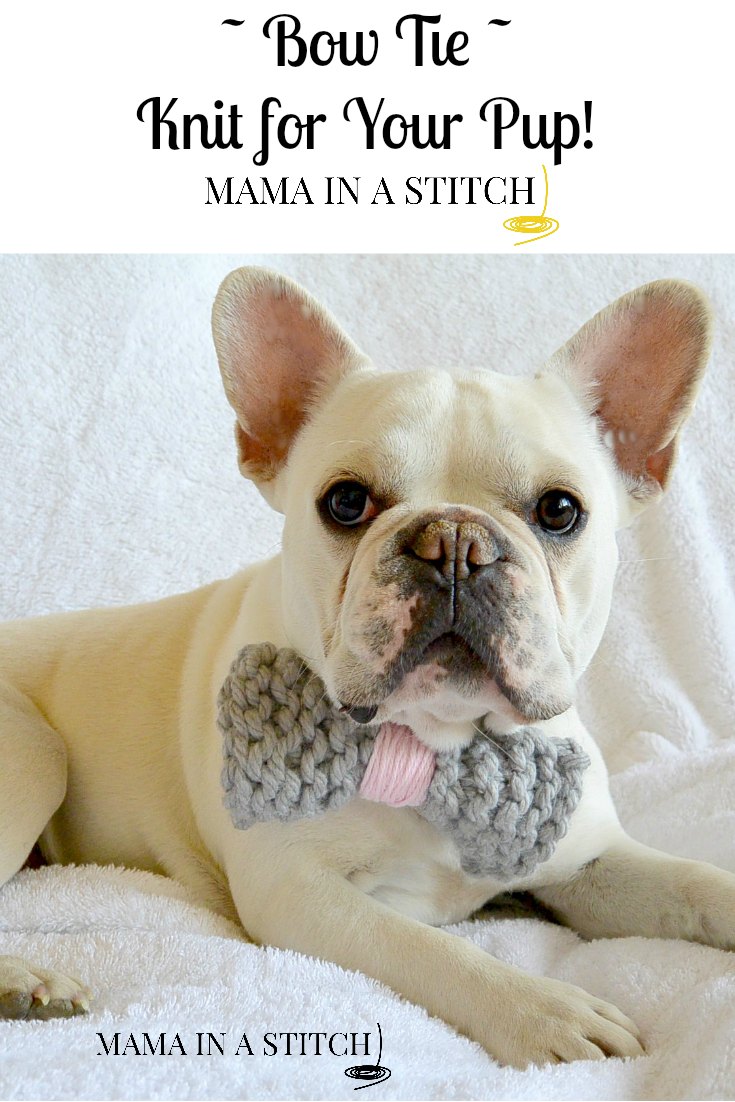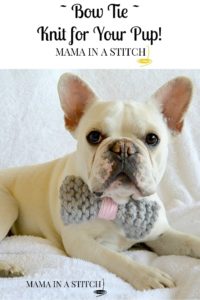 Have fun using up your left over yarn!
What ideas do you have to use up the yarn bits at your house?
If you liked this, check out my always easy knitting ideas and patterns! Subscribe or check back often for new ideas!