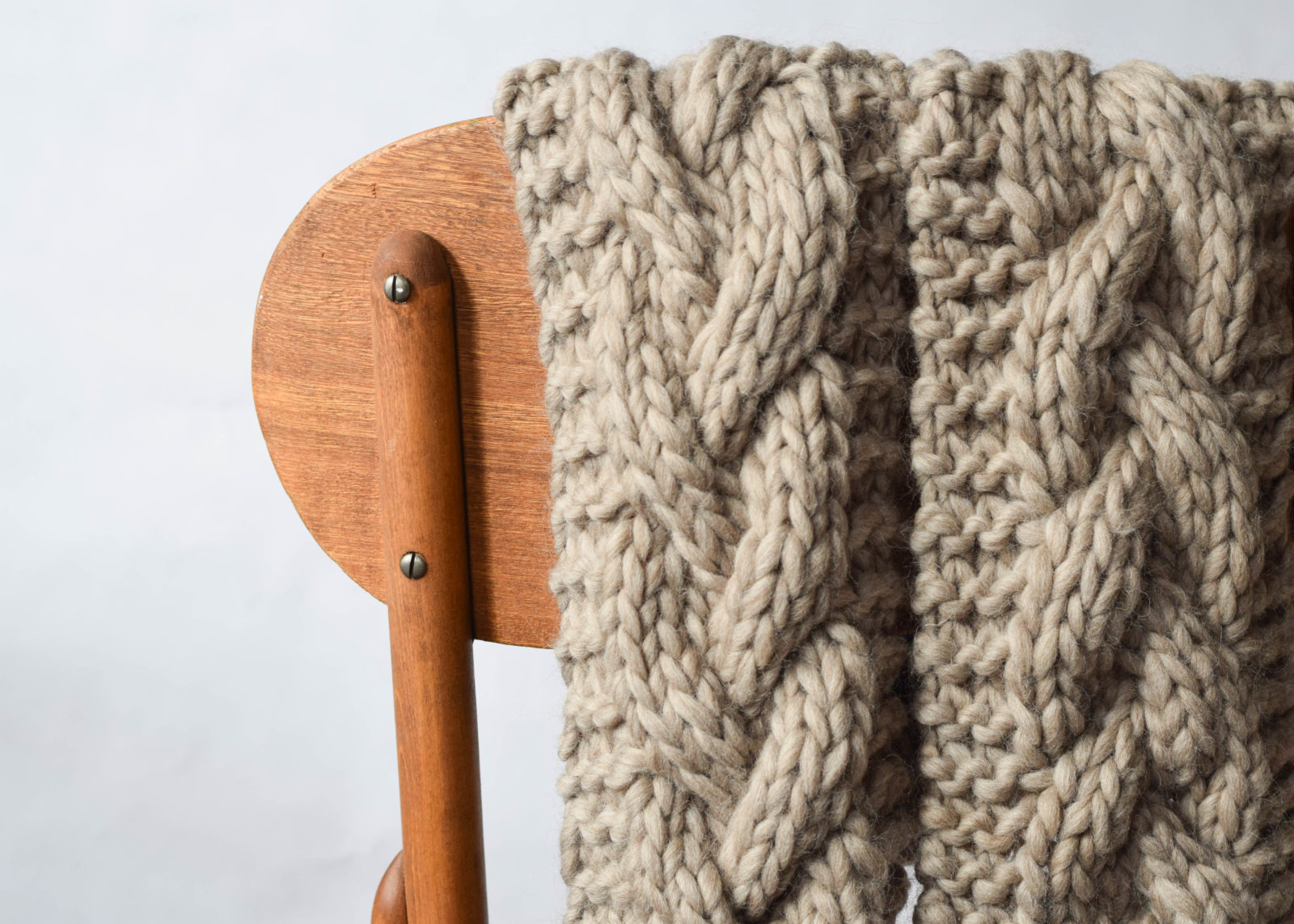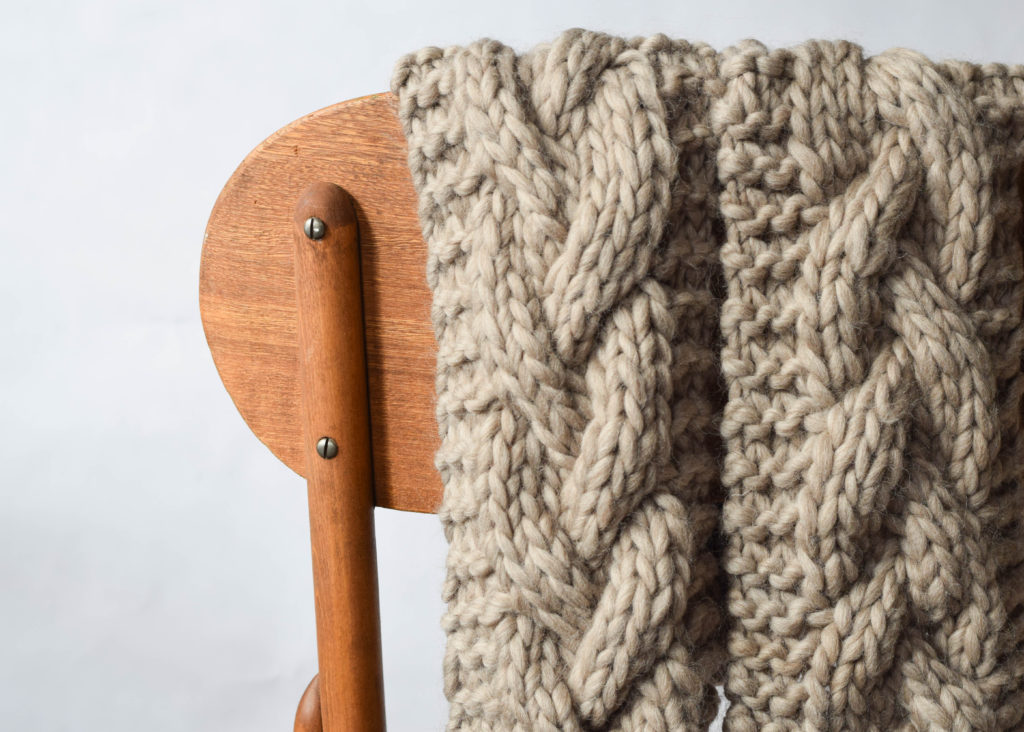 Here is the first of my "fall collection" patterns that I will be releasing over the next few weeks. Over the summer I've been coming up with some fall projects, because that's what yarn addicts do (ha ha!), and it's finally time that I can share them!
I really wanted to make a luxurious, super chunky, squishy scarf to start off the cooler season. This was the first time I've used Cascade Magnum for a pattern and I am so happy with it! The colors that you can choose from to make this scarf are so gorgeous, but I just love this color which is called "Doeskin Heather".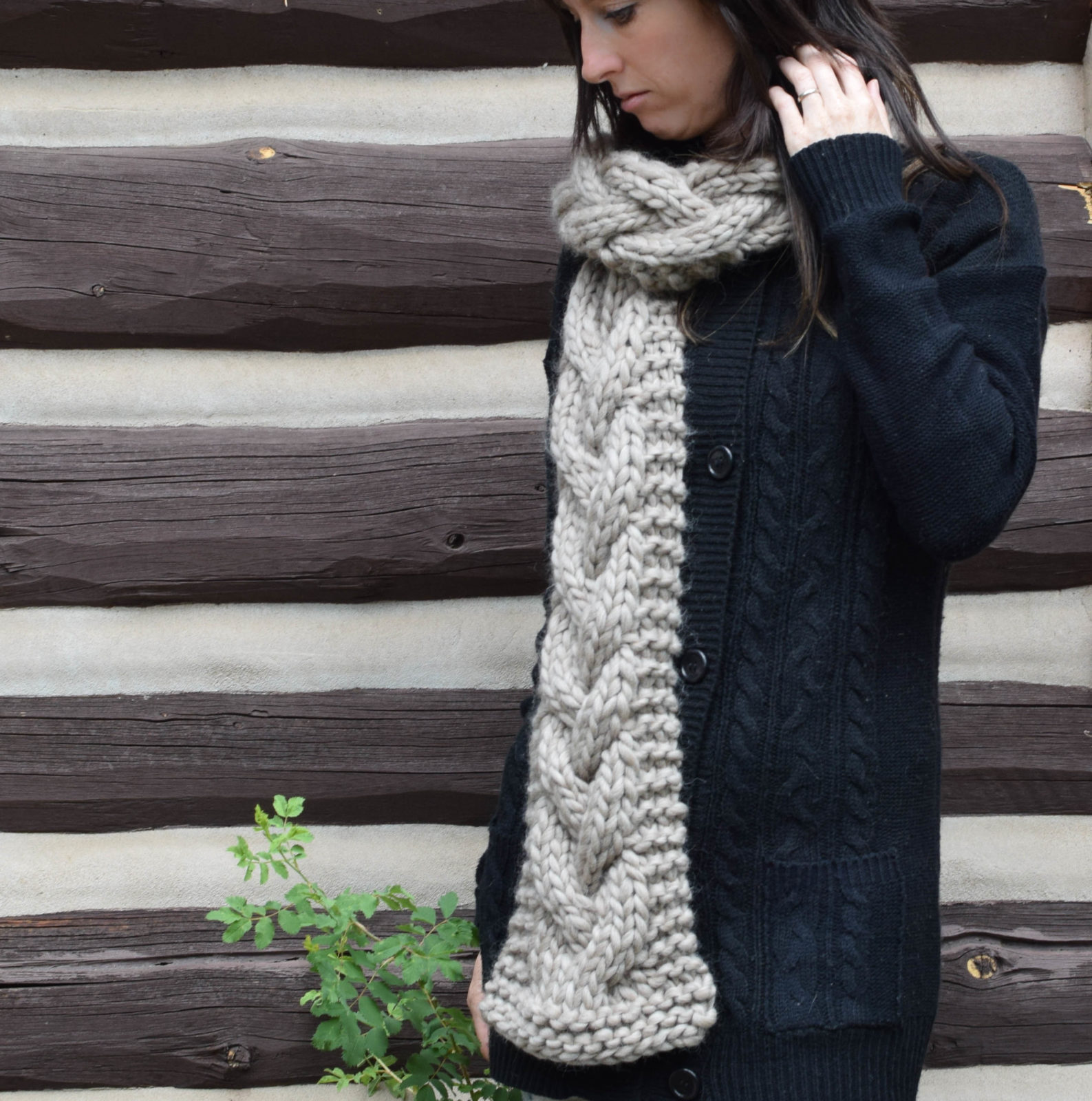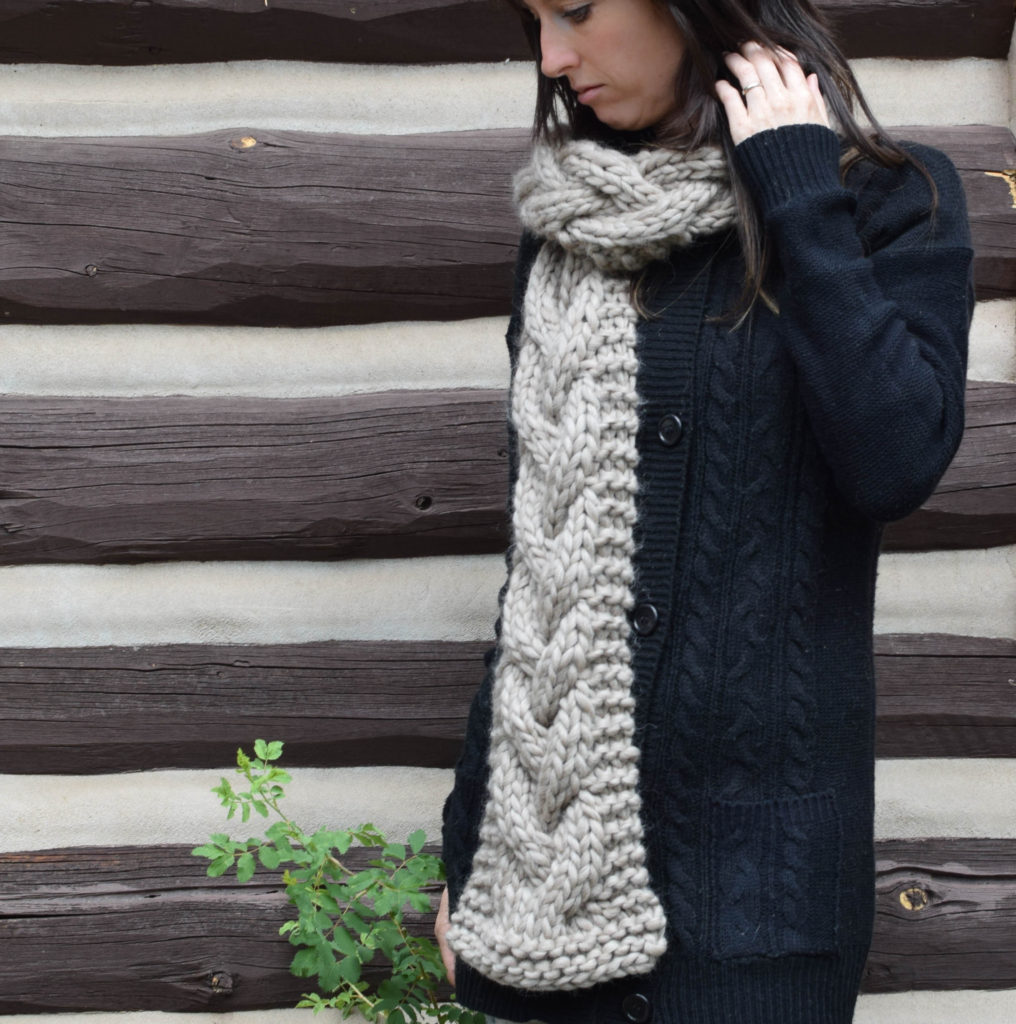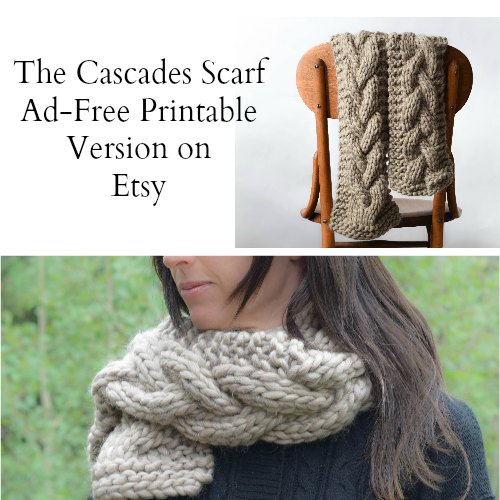 or scroll down for the free pattern below!
The drape is really nice on this scarf, even using this super bulky wool yarn. From using the large needles, you will find that it works up fairly quickly. This would be a great project to try if you've wanted to improve your cable knitting skills. You definitely should be familiar with cables, or at least have a good tutorial ready to watch before you try out this pattern. It is a simple braided cable with a garter stitch background, but I don't suggest that it be your first cable project.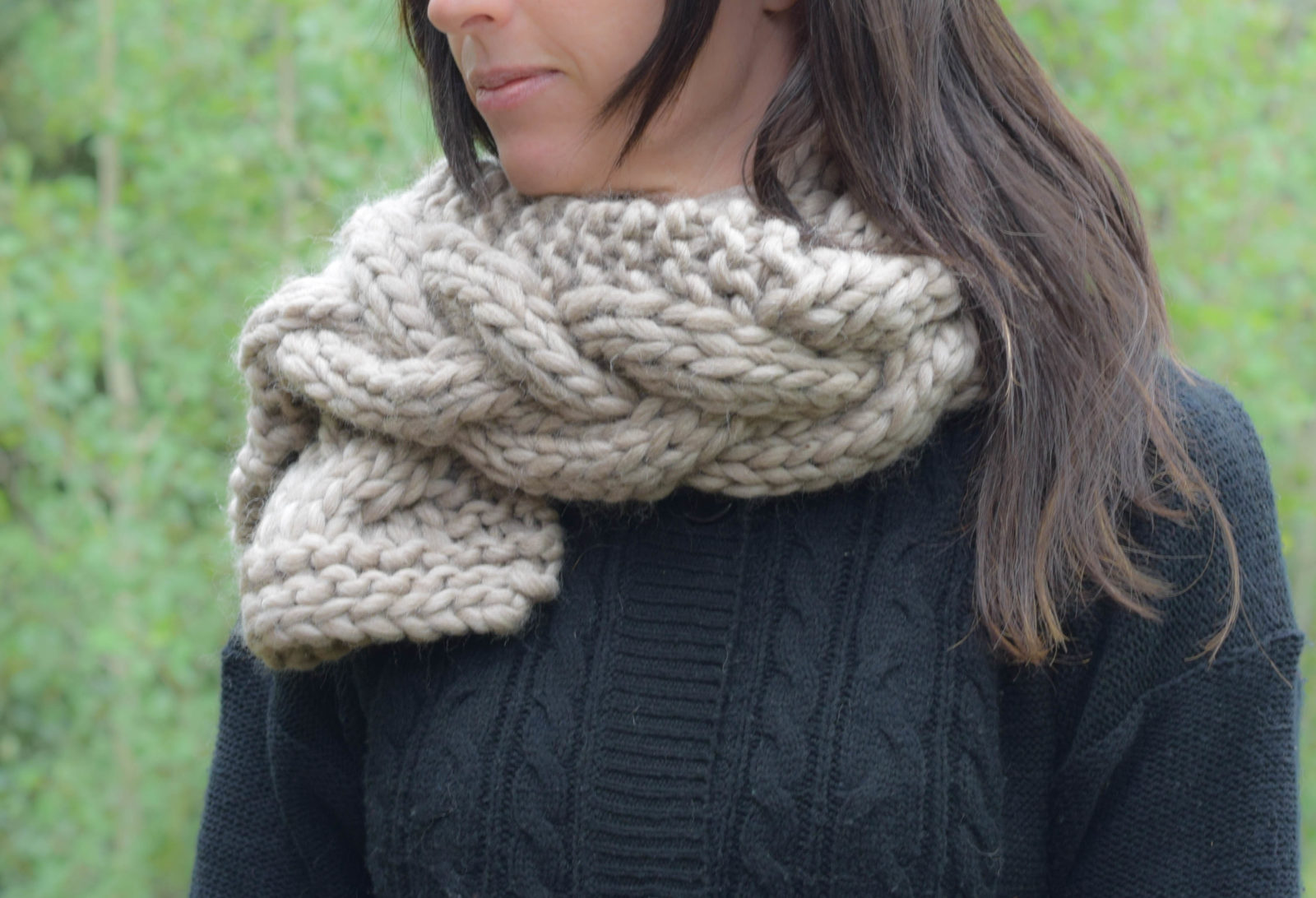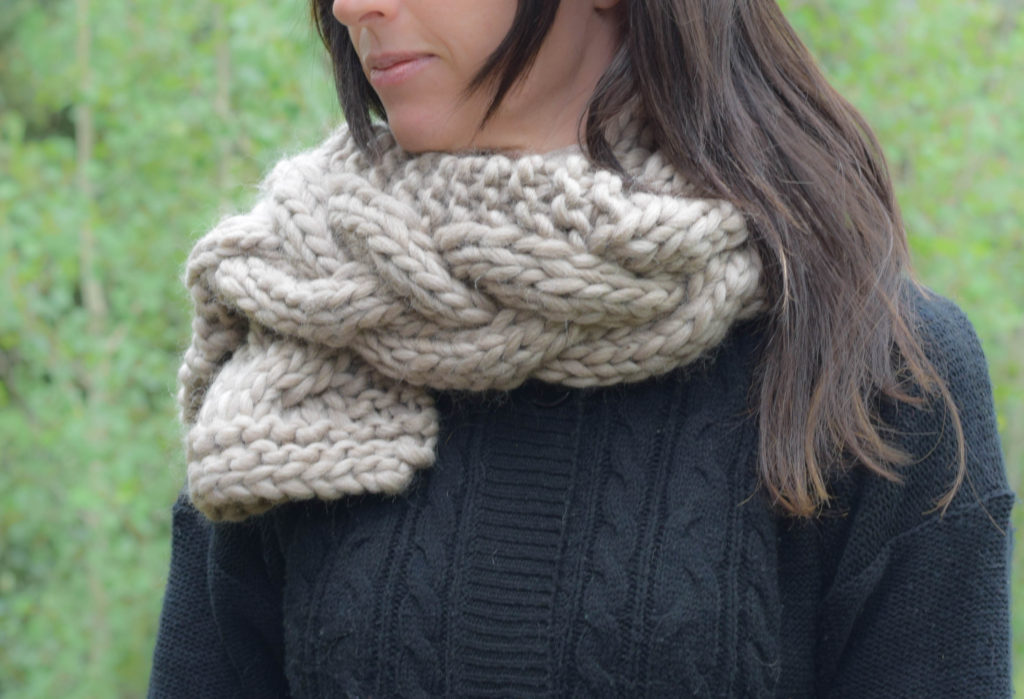 The Cascades Knit Scarf Pattern:
You will need:
2 skeins of Cascade Magnum Yarn in Doeskin Heather or comparable super bulky yarn (Uses just over one skein of Cascade Magnum Yarn Approx 160 yards)
US Size 19 needles (15 mm)
Tapestry Needle to weave in ends
Cable needle (optional)
Scissors
Explanation: This scarf is made with a braided 9 stitch cable on a background of garter stitch.
Gauge is approximately: 2.5 stitches x 2 rows per inch
Scarf Measures approximately 6" wide and 60" long
You should be familiar with cables although this is a simple braid.
Abbreviations:
K – knit
P- purl
3/3 LC: 6 stitch left cable. Slip 3 stitches onto cable needle, hold in front, k3, k3 from cable needle.
3/3 RC: 6 stitch right cable. Slip 3 sts to cable needle and hold in back, k3, k3 from the needle.
Pattern:
CO 15
Row 1 – 3 Knit
Row 4 Knit 15
Row 5 k3,p9,k3
Row 6 K3, 3/3 LC, K6
Row 7 K3, P9, K3
Row 8 K15
Row 9 K3, P9, K3
Row 10 K6, 3/3 RC,K3
Row 11 K3, P9, K3
Repeat rows 4 – 11 until scarf measures 60" long
Finish with 4 rows of knit stitches.
Cast off, weave in ends.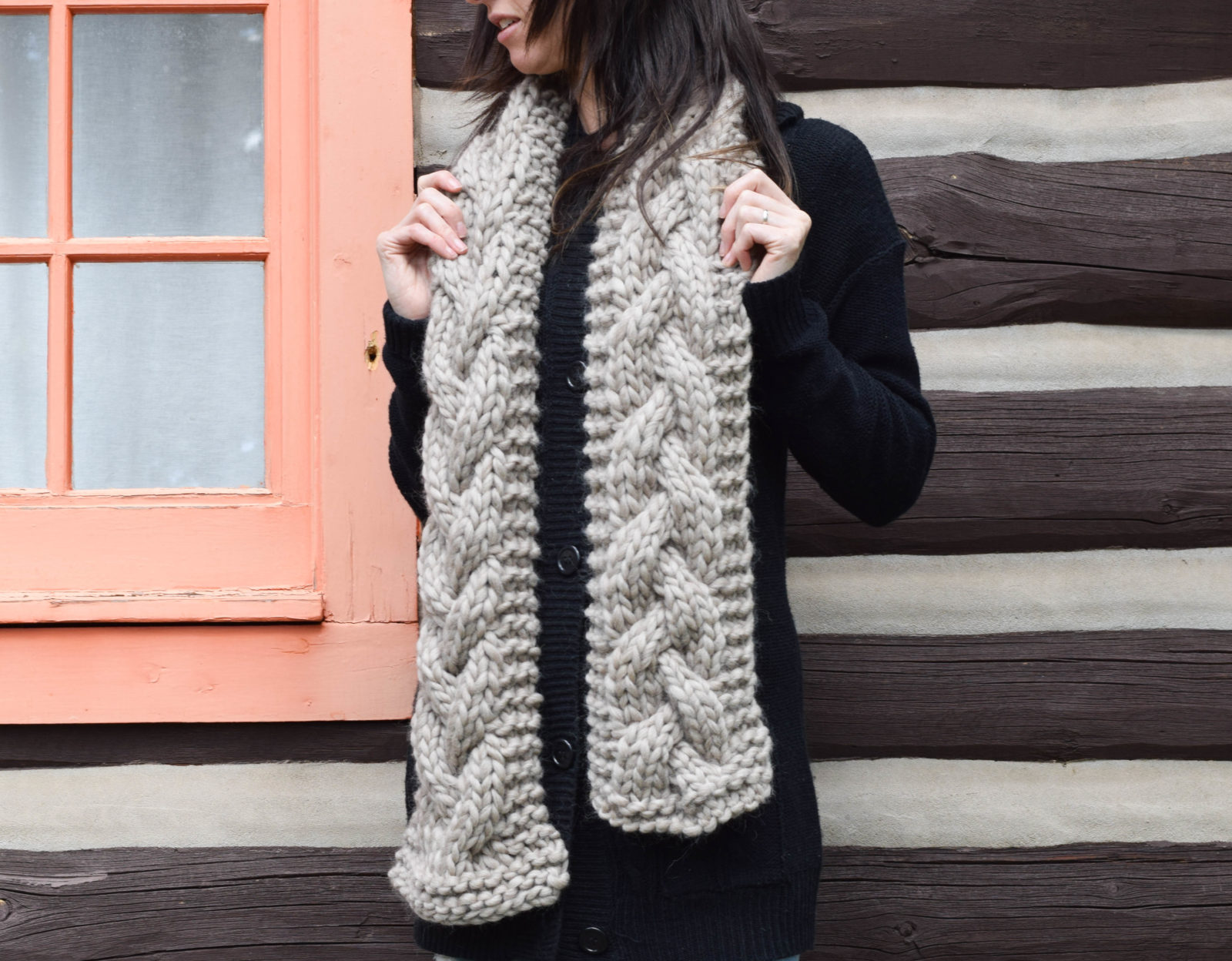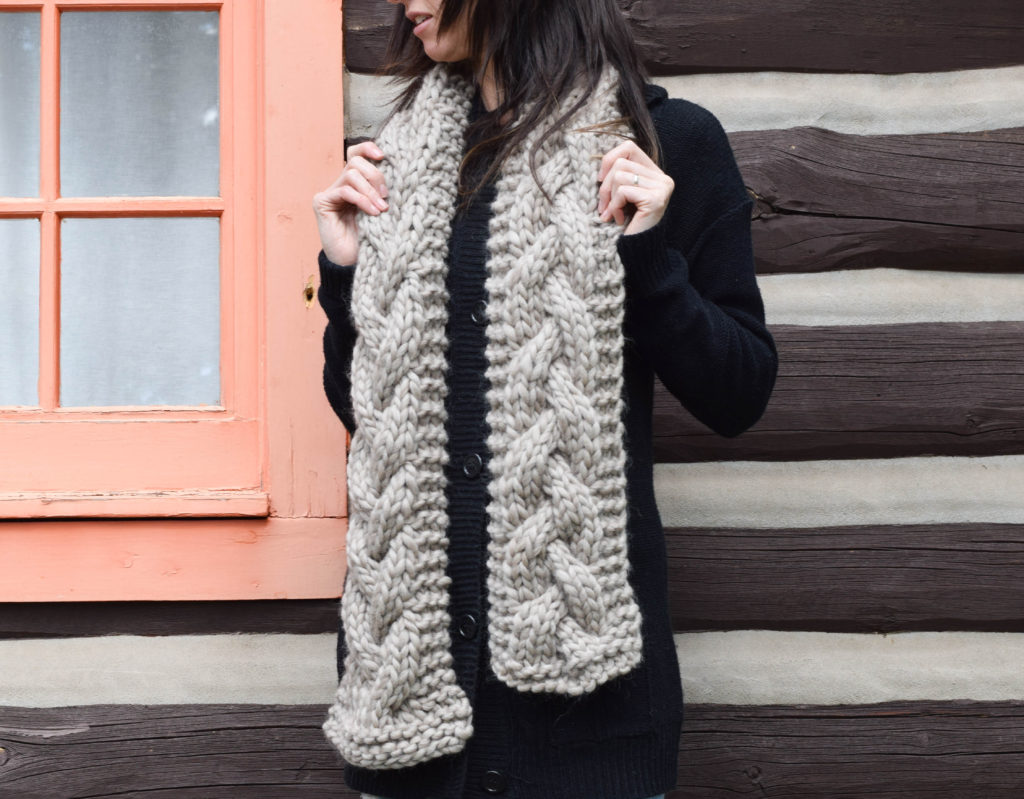 That's all there is to it. This would make a very special Christmas gift, and I think you'd impress a lot of people with your cable knitting skills. 🙂
Thanks so much for visiting.
XO (and yay for fall!)
Jessica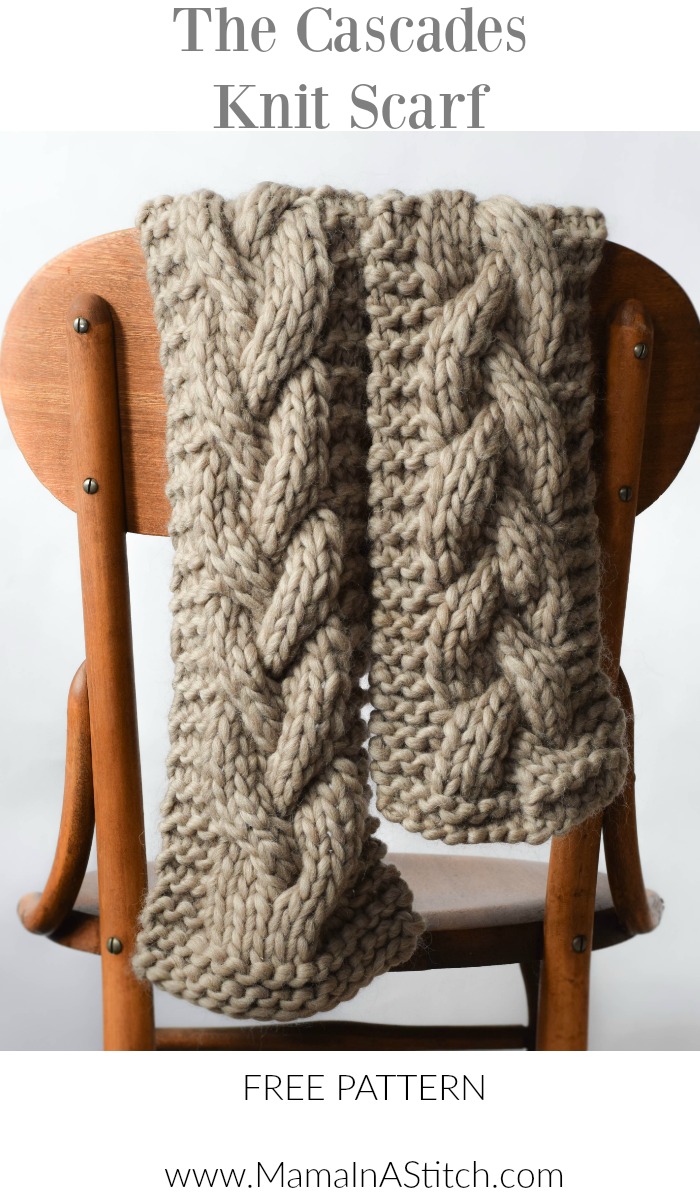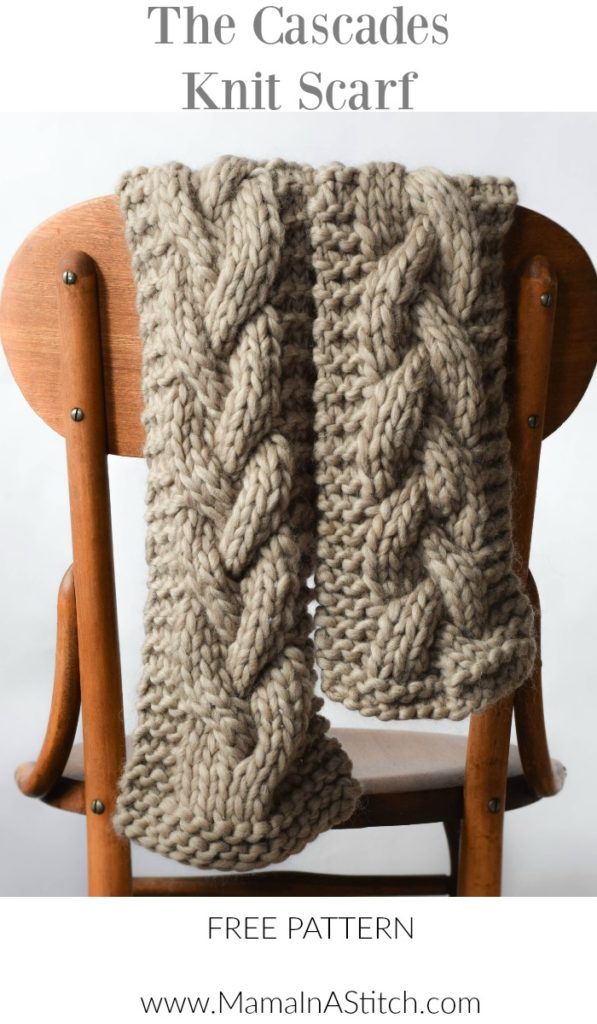 **Thank you so much to Cascade yarns for providing the yarn for this pattern.