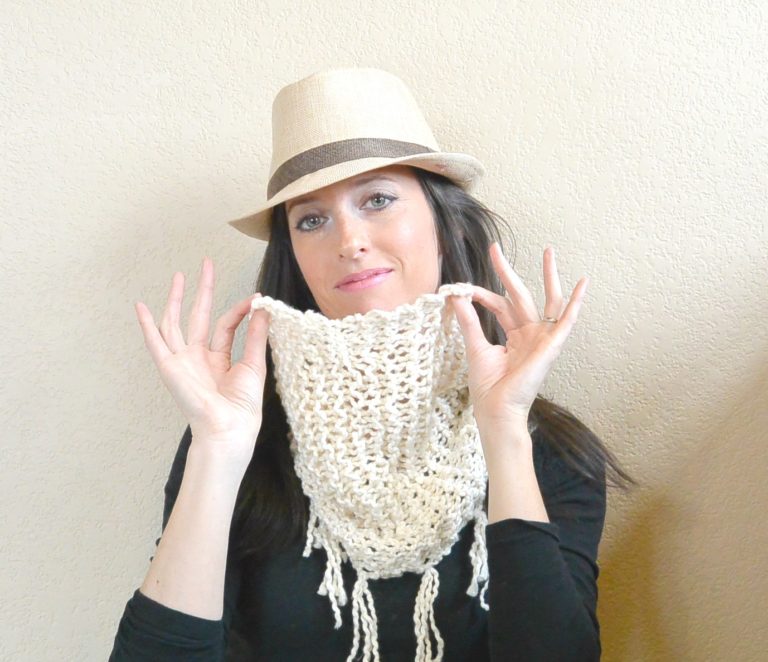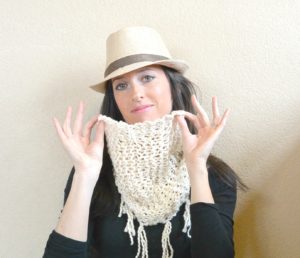 I'm seeing spring clothes out in the stores everywhere, so I decided to knit myself an easy little spring scarf. This is a perfect scarf for a beginner. It knits up fast on big needles, and is luxuriously soft! I made this one with Lion Brand Nature's Choice, 100% Organic Cotton (cotton's nice and cool for the spring). Great stuff! I had part of a skein left over from my little lamb hat that I crocheted for my daughter.
You will need:
Between 1-2 Skeins Lion Brand Natures Choice Organic Cotton Yarn (I am not sure if this takes one or two skeins. I used one I had left-over and part of another skein)
Size 17 Knitting Needles
Scissors
Tapestry Needle
Pattern:
Cast on 24 Stitches
Knit (Garter Stitch) until it reaches the length of approximately 21 inches
Cast off
Seam ends together – I used a simple whip stitch, which to me looks fine, but you can use any stitch you prefer for the seam.
For the tassels:
Each tassel contains two strands of yarn, folded in half, pulled through the scarf and tightened. Some people use crochet hooks to pull the tassels through, but the stitches are big enough on this scarf to pull them through with your fingers.
For each tassel: Cut two strands of yarn, 8 inches long. Fold in half together, put the folded part through one of the stitches at the bottom of your scarf. Then draw the end of the tassels through the folded end, pulling tight to create a tassel. Space them out evenly along the bottom of the scarf. Mine are about 2 1/2 inches apart. If this explanation doesn't cut it for you on how to add tassels, there are a lot of good tutorials on https://www.youtube.com/
Told you it was easy!
Find the yarn I used here:
https://lionbrand.com/yarns/naturesChoice.html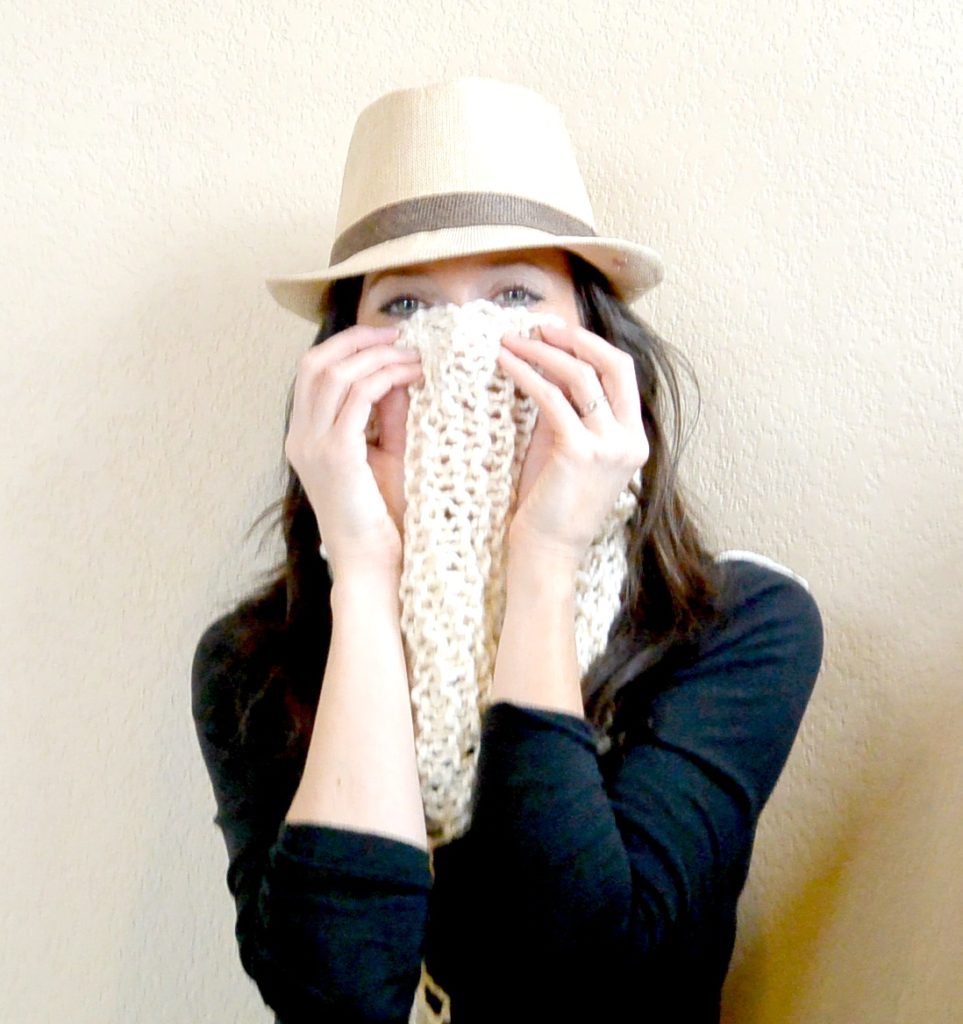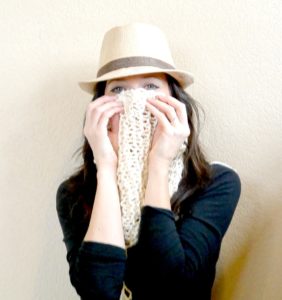 If you liked this, please see my other FREE knitting patterns or subscribe as to not miss any new patterns!