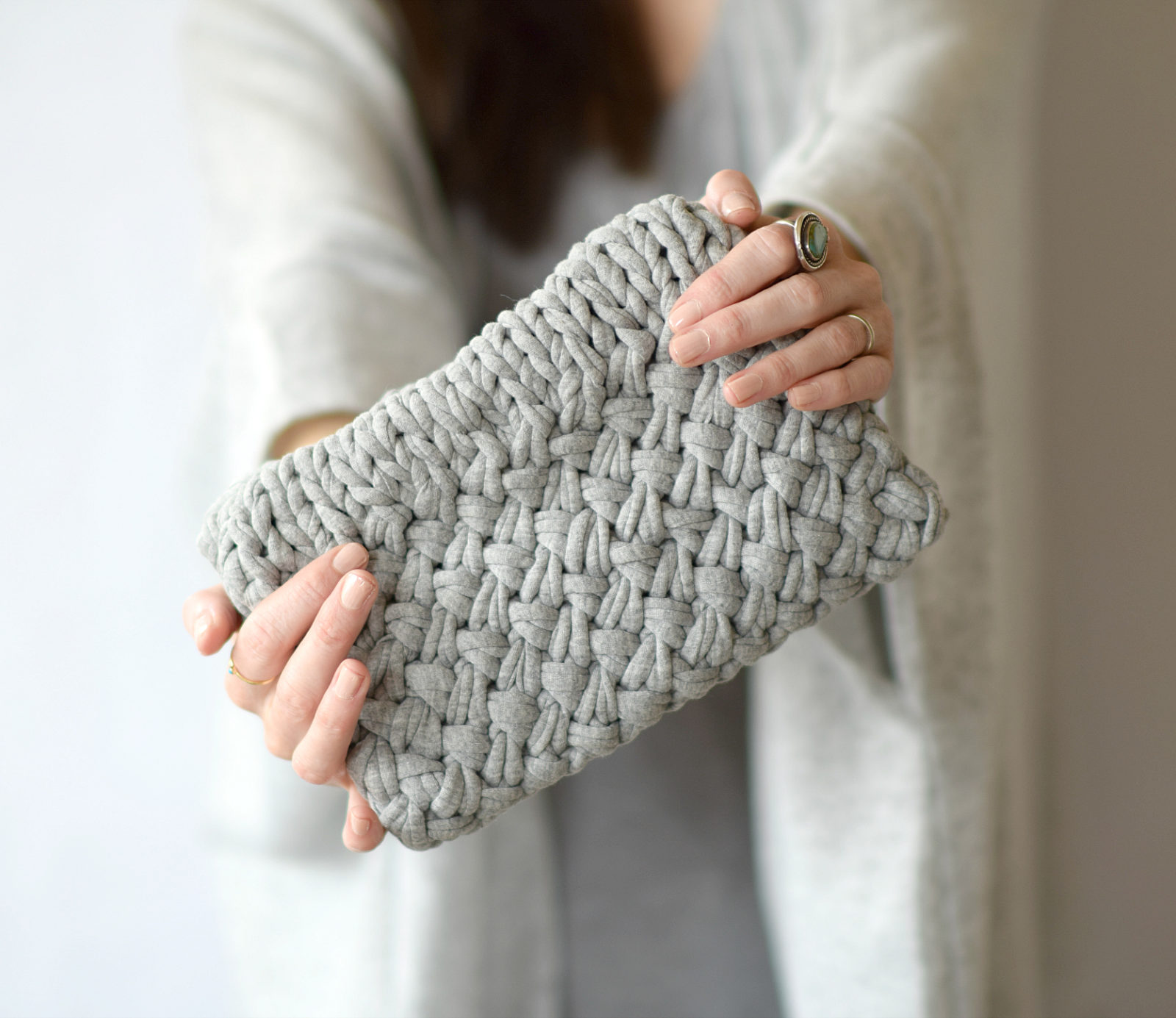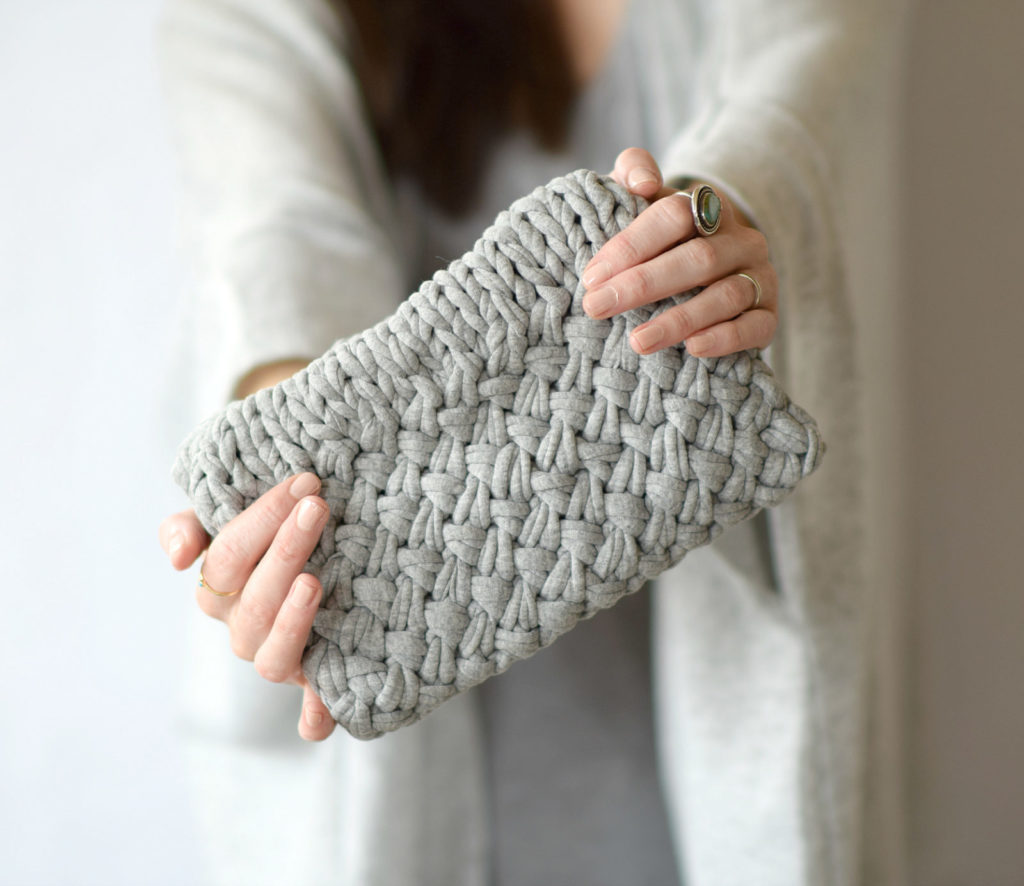 Hi friends! Today I want to share with you the "Lil' Hold Tight Clutch" project and Jersey Be Good yarn from Wool And The Gang. I love the projects and kits from Wool And The Gang as I find them to be very modern, beautiful and fun to make. I'm also pretty excited because I've been chosen as "Blogger of the Month" by Wool And The Gang! You can read their blog post about me here. 🙂
You might remember that I got my hands on their amazing Billy Jean yarn a while back so I was thrilled when they said they'd send me this kit. If you're not familiar with Wool And The Gang, you might want to check out their story as I just adore their philosophy:
We've all done it, purchased low quality, cheap fast fashion made in factories abroad and wondered "how do they make it so cheap?" The reality is not good. There has to be a better way to produce, one that allows us to wear with pride and sleep soundly. So Wool and the Gang was born — pioneering fashion production that's made in a sustainable way, bringing back knitting as a viable means of production for generations to come. -Wool And The Gang
Many of the kits are very simple, which are the types of projects that I gravitate to. This was the first time that I've ever worked with T-shirt yarn and I had been wanting to try it out for a long time. It turns out that this yarn is very sturdy and it doesn't disappoint!
This kit came with a cone of the Jersey Be Good yarn, the pattern, a bag clasp, a leather strap (optional), knitting needles and a sewing needle (to seam up the sides and weave in ends). The packaging from WATG is always super cute, and I especially liked the picture of the llama in a sweater on the front of the kit. He he! What really stood out to me were the beautiful needles which I found to be incredibly durable. The yarn also is also very strong and soft. I think this t-shirt yarn would be great to make baskets, high quality rugs or a variety of home decor items.
And seriously, isn't this fabric super cool looking?! It uses the woven stitch, which takes some practice, but creates a beautiful texture and a tight fabric. This clutch is a lot of fun and I recommend it if you're looking for a cute project, and maybe an excuse to stretch your knitting skills (especially if you tend to stick with easy patterns like I do!).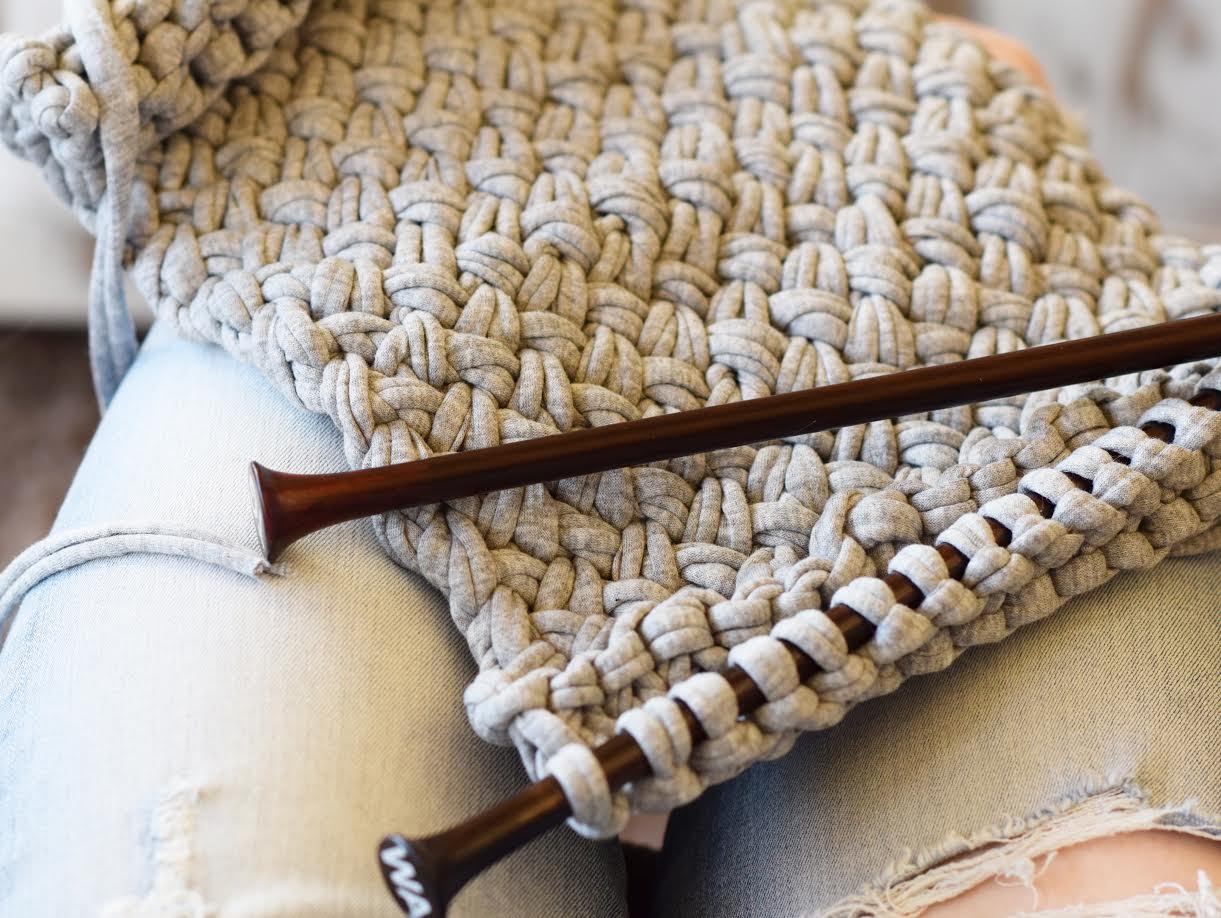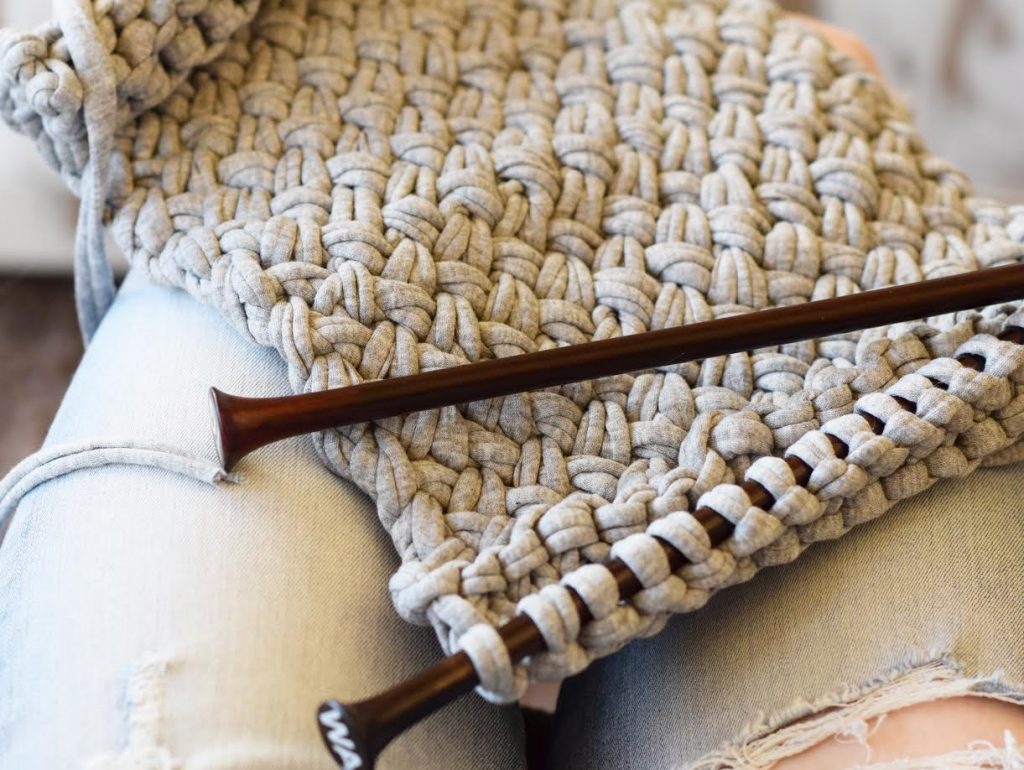 I was worried about seaming the clutch but, it worked out really nicely! The woven stitch makes seaming a breeze because you can't see the seam at all thanks to the textured fabric. The clutch is a bit more challenging than most projects and patterns that you'll find here on the blog, but the challenge is worth it to get make this cute accessory. The project is listed as intermediate, so definitely keep that in mind if you want to give it a whirl. I also found that it's important to check your gauge for this pattern as making it larger than intended makes it difficult to fit the bag correctly with the clasp. The t-shirt yarn looks and feels very high quality. If you've wanted to try a good t-shirt yarn, this was awesome. There are also a lot of color options, so good luck trying to decide on a color!
I hope you've enjoyed reading about this project and maybe you'll want to try your hand with some Jersey Be Good t-shirt yarn soon.
Have a great day my friends!
XO
Jessica
Thanks so much to Wool And The Gang for providing the kit in exchange for an honest review!