Cuddle Shawl Cardigan Pattern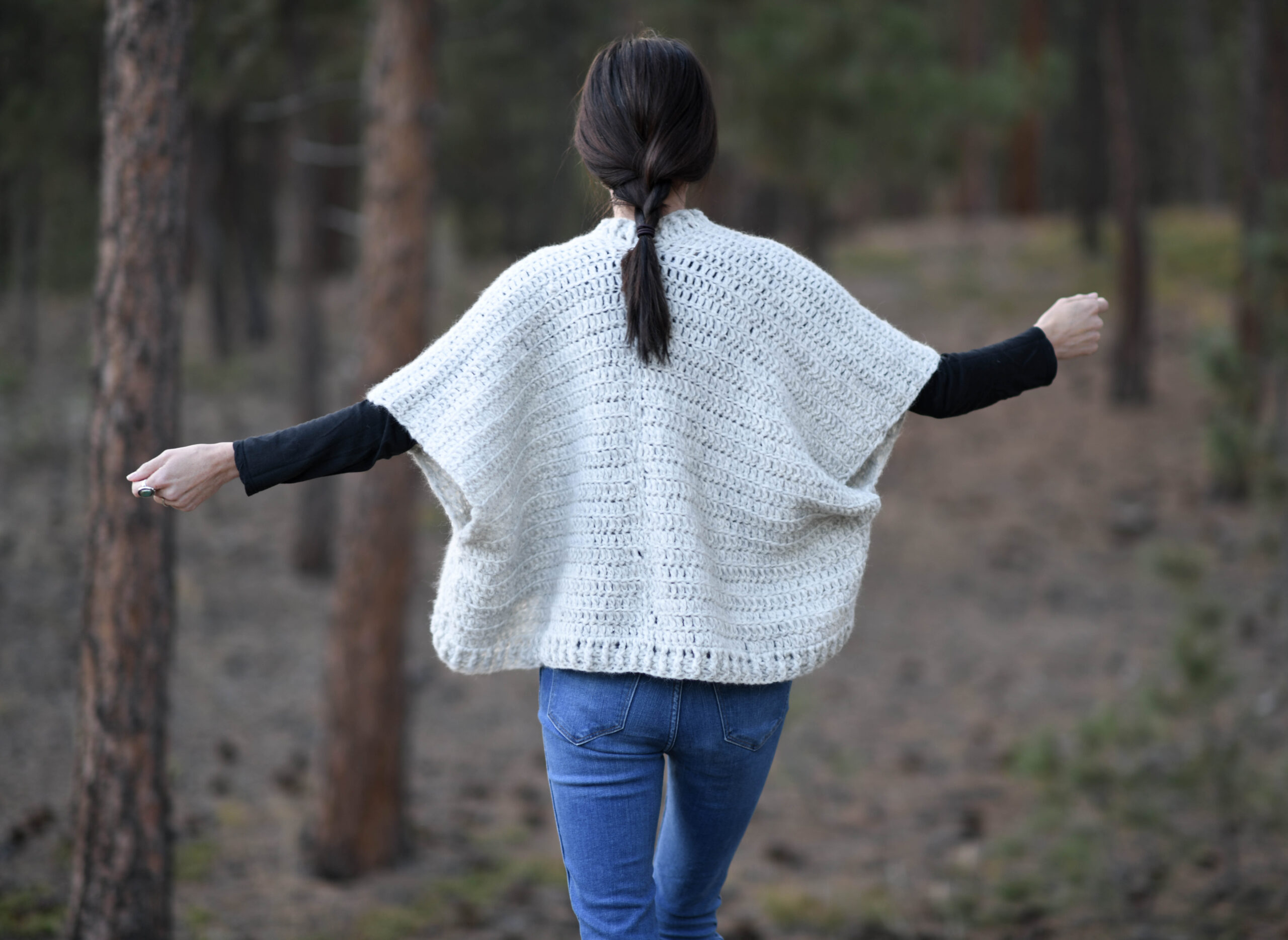 Today's free pattern is perfect for beginners, but anyone would love to wear it. Think of a shawl that won't slide off the shoulders and wears like a top. 🙂 It's made with a luxurious baby alpaca, merino blend yarn (here) that I'd never tried, but am thrilled to now know about. This cardigan is seriously like wearing a warm (trendy) hug. Check out the free pattern below or you can find the printable, ad-free pattern available for purchase on Etsy HERE!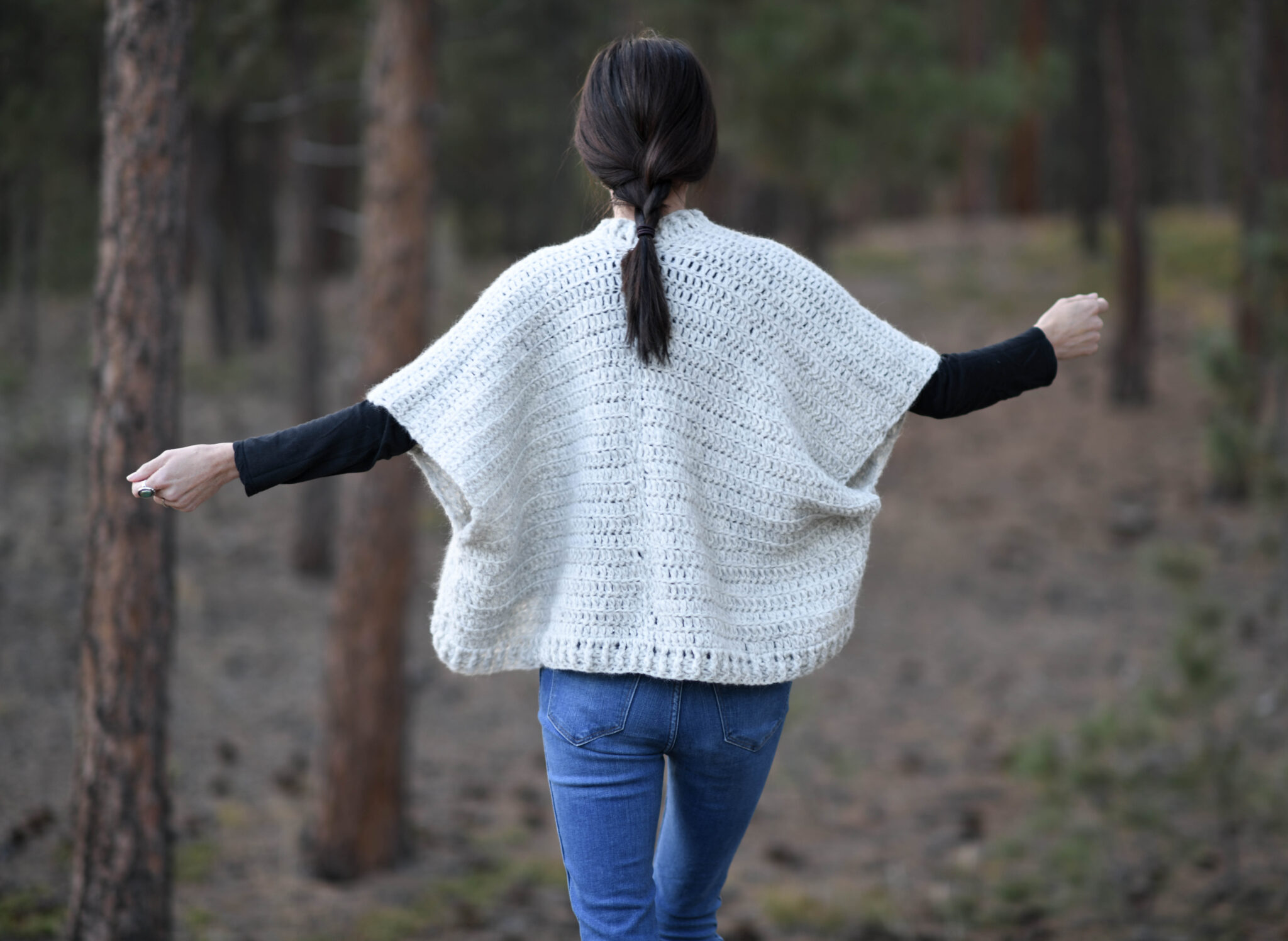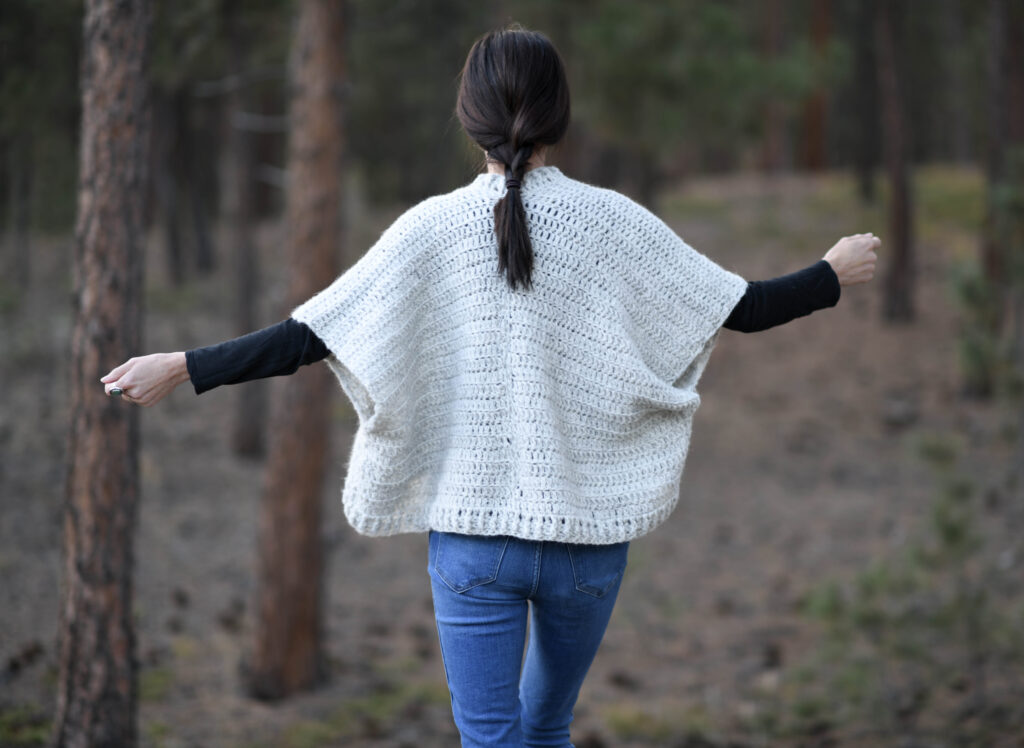 First, let me tell you a bit about this yarn. It sounds cliche, but crocheting with Wonderfluff is really like crocheting with a cloud. It is so light, airy and luxurious. When I initially saw it, I thought it may tend to shed like crazy while crocheting. Wonderfluff has that pretty halo that's beautiful, but also can be problematic. This was not the case at all! It didn't shed or break and was a breeze to work with. Such a happy surprise!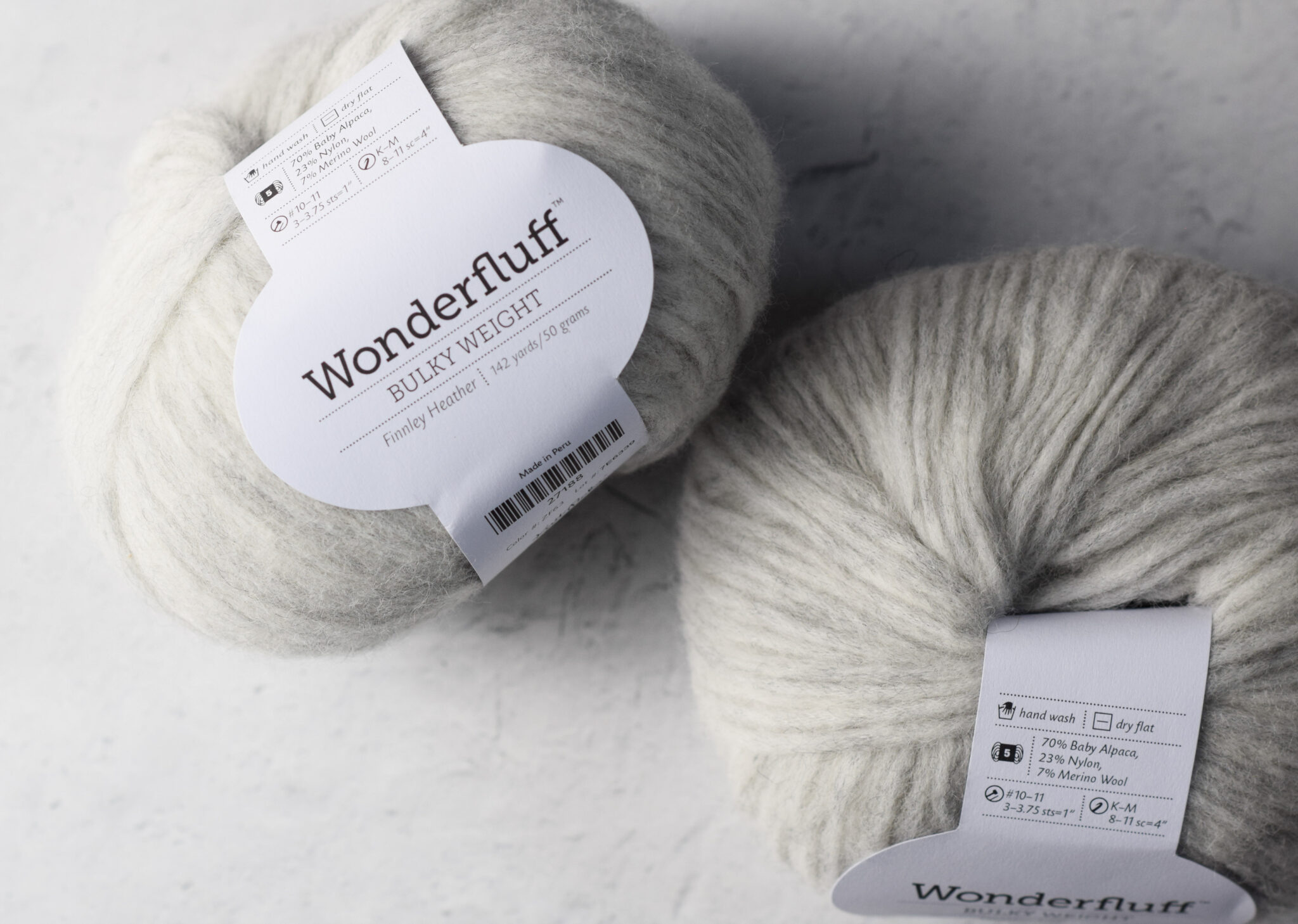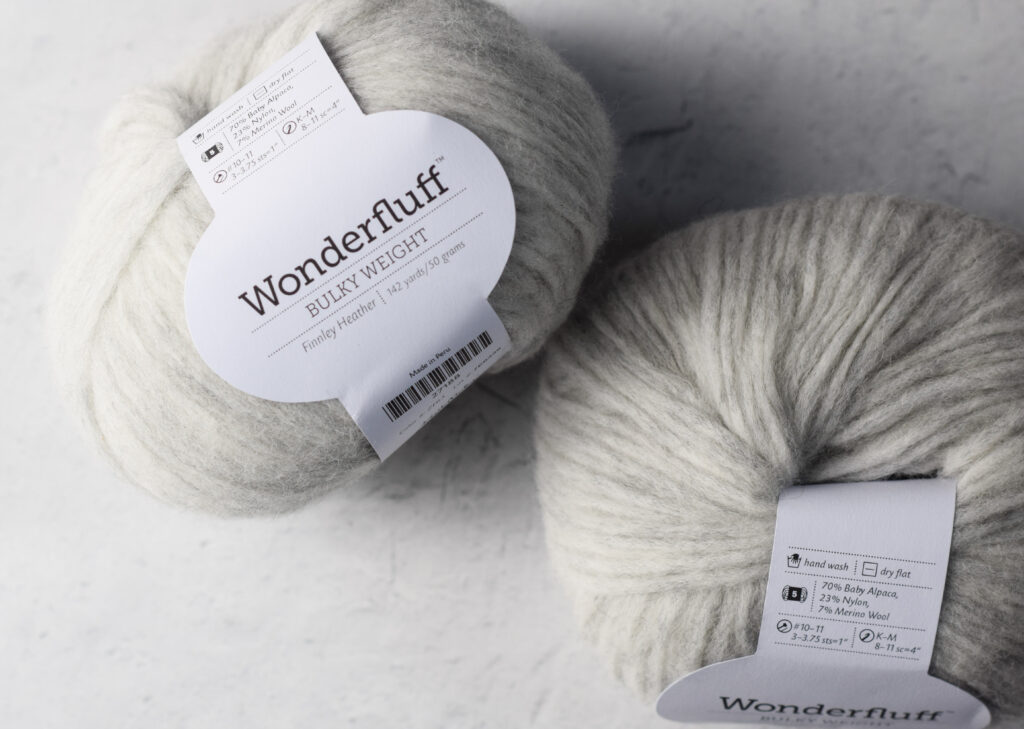 While this is a chunky yarn, it is light and airy which gives your finished cardigan a light, comfortable feel. And even though it feels light, it's still warm and cozy because of the alpaca merino blend. I really can't speak highly enough of this Wonderfluff Yarn. Thank you to We Crochet for sending it my way so I could finally try it out. 🙂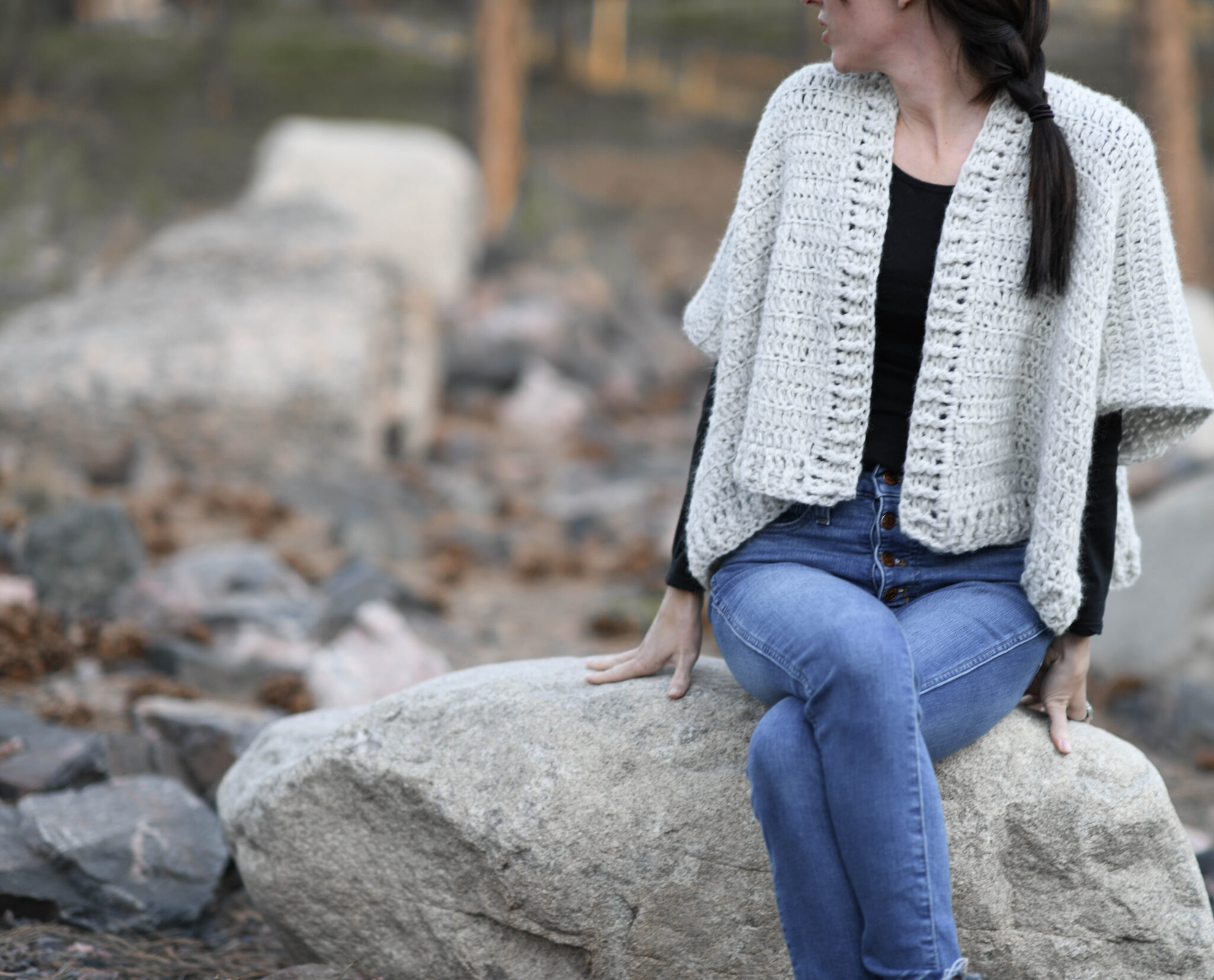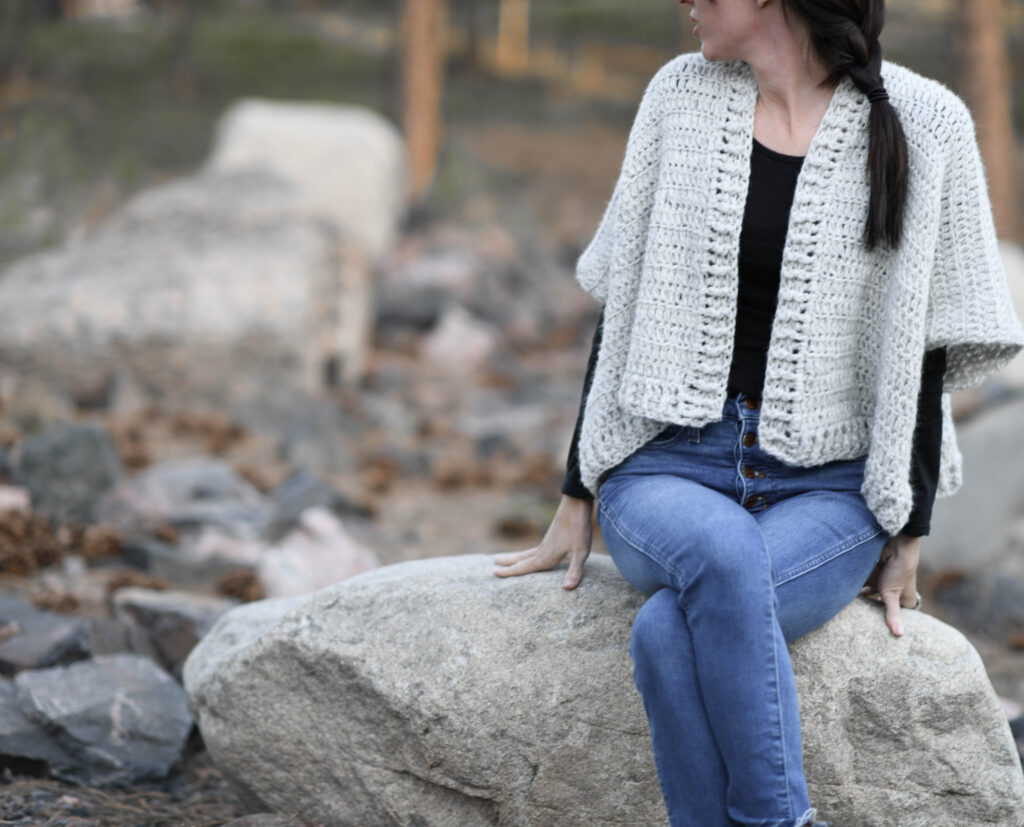 Now onto the cardigan. It's made by crocheting two big rectangles and seaming them together. While simple, the shape and fit is super cute and flattering on anyone. It also compliments so many outfits, and can be appreciated while just chilling at home. The cardigan works up super quickly as well, which is a huge plus in my book. 🙂 You might notice that it's similar to my Vail Topper, but it's more suited to colder weather.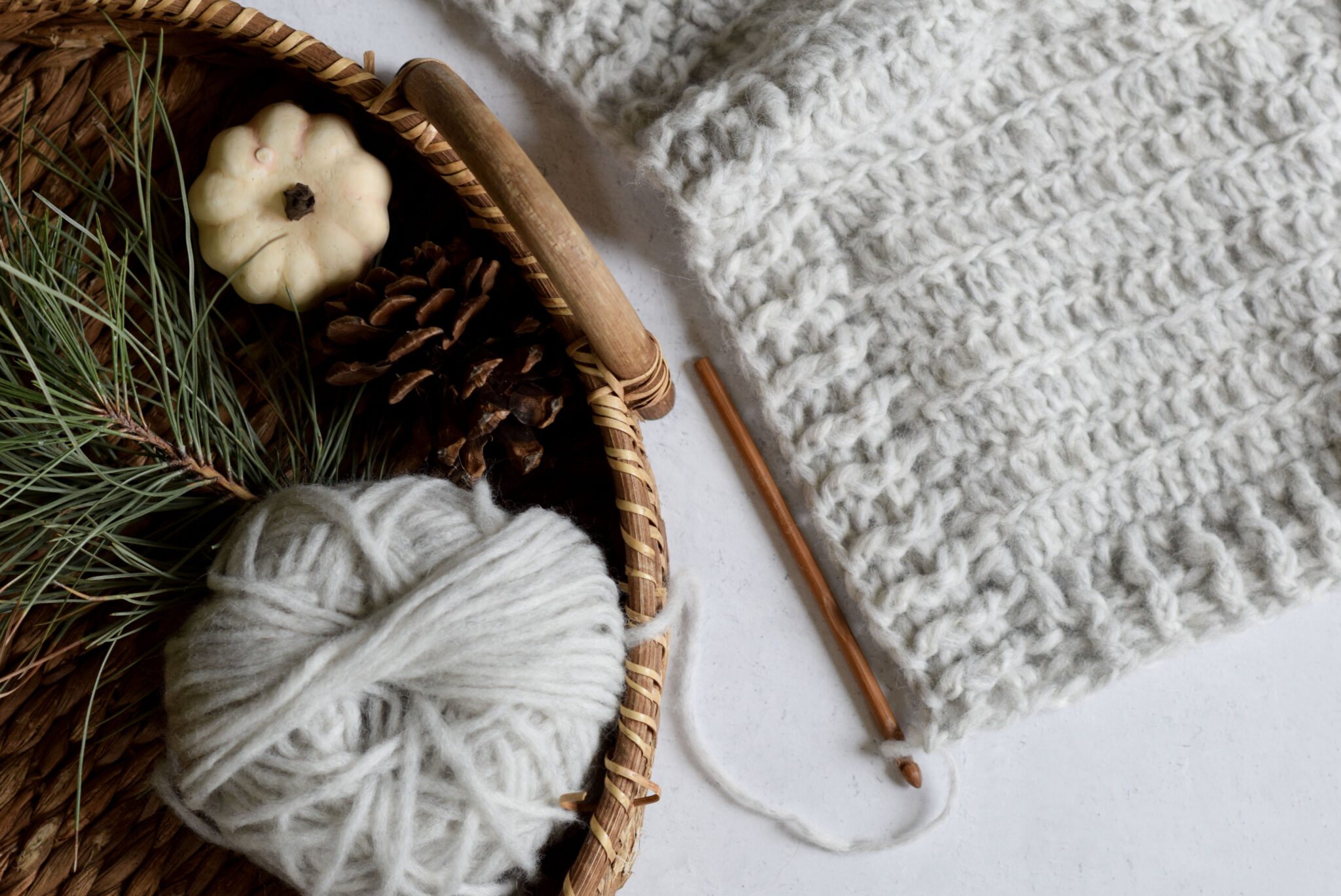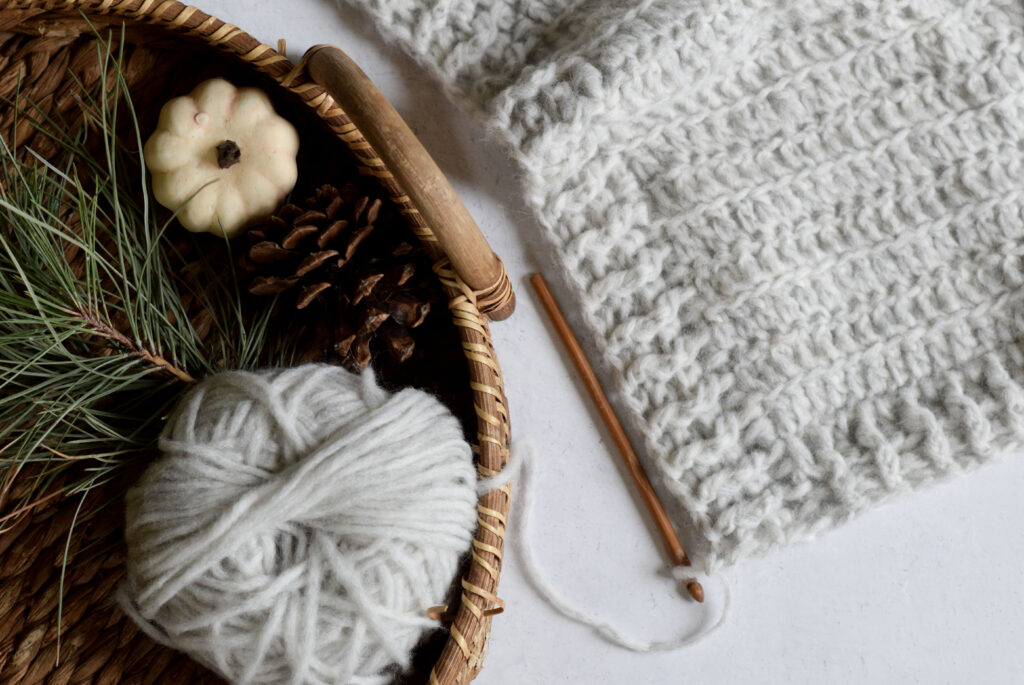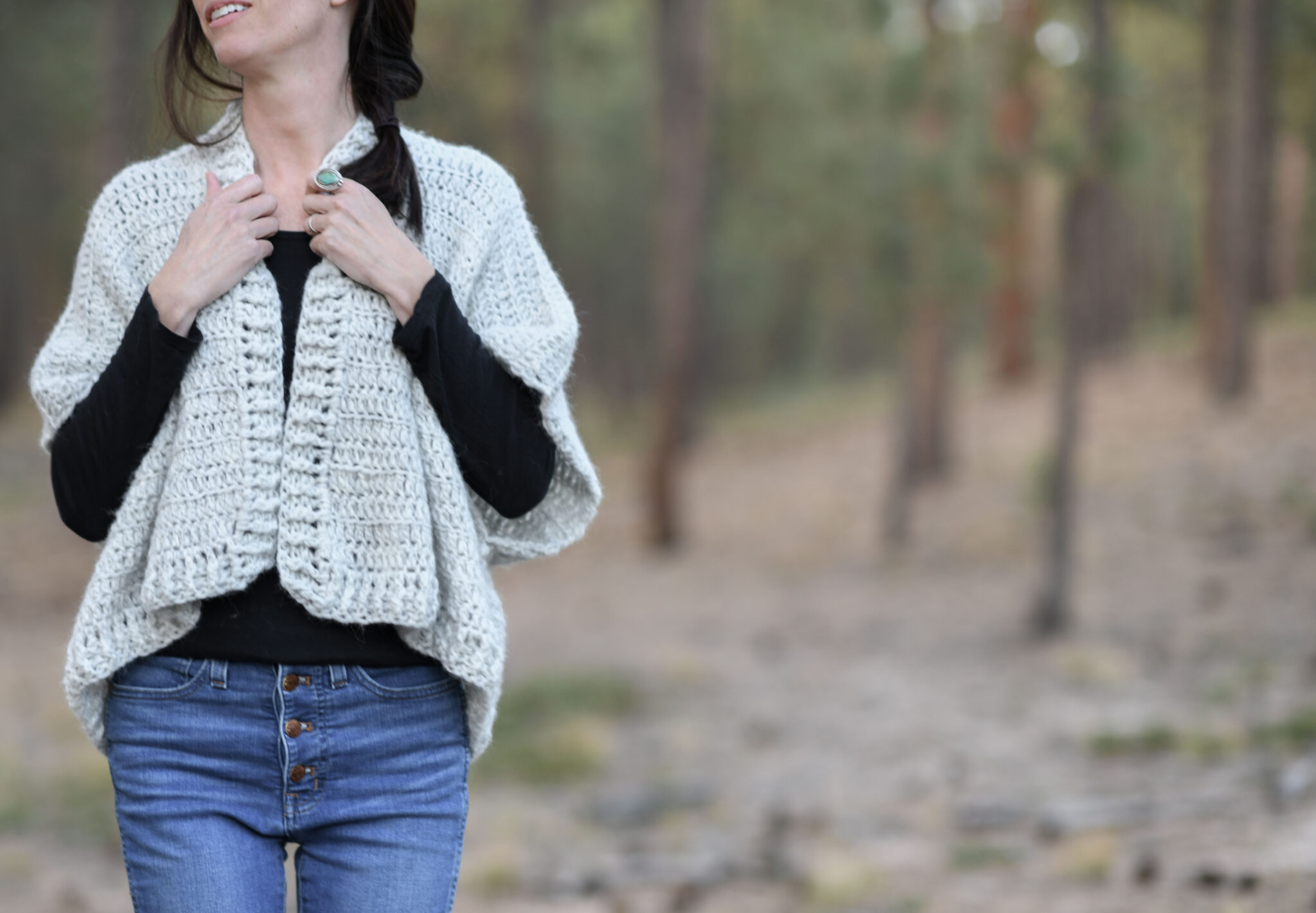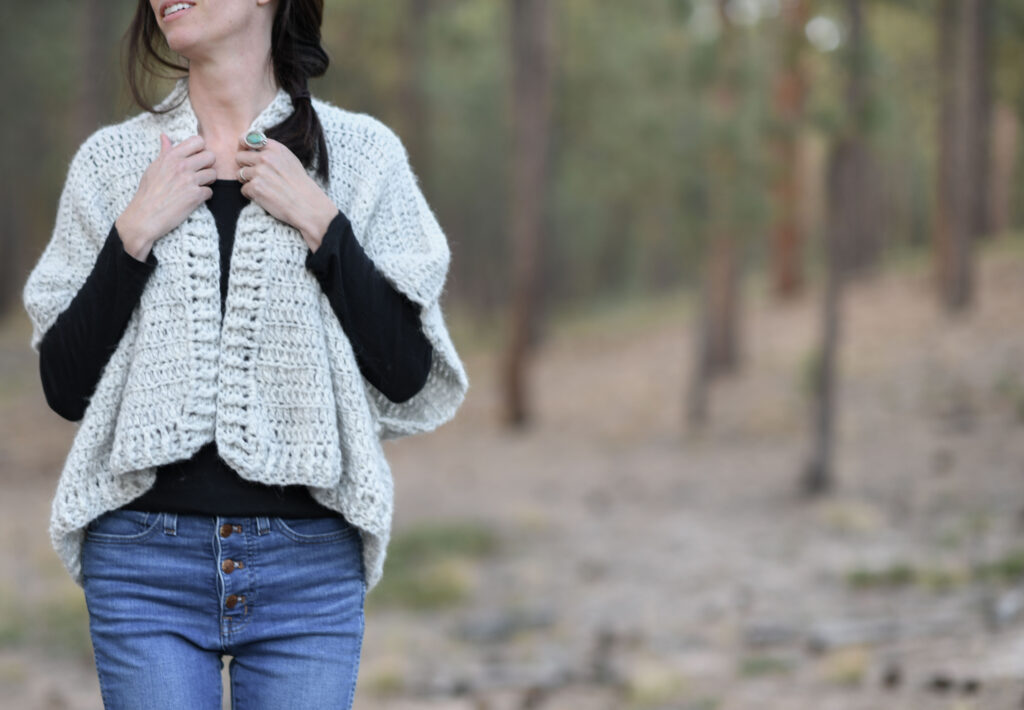 By the way, the pattern is very easy to adjust. You can make this much longer or shorter by simply crocheting for more or fewer rows.
Shall we get started?
Remember that you can find the ad-free, printable version available for purchase on Etsy HERE. (or scroll down to see the entire pattern here on the blog)
Description: A cuddly, wide sleeved cardigan that works up quickly and is perfect for beginners! Like wearing a warm hug, the oversized fit is flattering on anyone and cute with any outfit. Pop it over long sleeves, short sleeves or even a long dress. Grab your hook and fluffy yarn to get started!
Skill Level:
Beginner
Materials:
US Size K 6.5 mm Crochet Hook ( adjust hook as needed to obtain correct gauge )
5 (7, 8, 9, 10, 12) We Crochet Wonderfluff Yarn (Chunky #5) in Finley Heather or comparable #5 yarn
Pattern uses approximately 250 g (304 g, 365 g, 429 g, 499 g, 573 g) Tapestry Needle
Measuring Tape
Scissors
Sizes:
Small, Medium, Large, XL, XXL, 3XL
Please follow the key throughout the pattern according to the
size you are crocheting:
S (M, L, XL, XXL, 3XL)
Width:
S – 32"
M – 34"
L – 36"
XL – 38"
XXL – 40"
3XL – 42"
Bust Circumference:
S – 64"
M – 68"
L – 72"
XL- 76"
XXL – 80"
3XL – 84"
Length (approximate):
S – 20"
M– 23"
L – 26"
XL – 29"
XXL – 32"
3XL – 35"
Abbreviations & Skills:
ch – chain
dc –double crochet
dc flo – double crochet through the front loop only
st – stitch
sts – stitches
FPdc – Front Post Double Crochet
BPdc – Back Post Double Crochet
Gauge:
Check gauge before beginning to ensure sizing turns out correctly! Adjust the hook size or your tension if necessary to obtain correct gauge.
Approximately 10 sts and 5 rows in 4" x 4" of stitch pattern
Notes:
This topper is crocheted by creating two long rectangles and seaming them at the sides and back. The construction and easy stitches make it simple enough for adventurous beginners. Ribbing is worked along the edges of the panels by crocheting post stitches. If you've never worked post stitches, you can find several tutorials by conducting a basic online search for how to crochet FPdc and BPdc ribbing.
Cuddle Shawl Cardigan – Pattern Instructions
Panel Pattern (Make 2)
Ch 42 (45, 48, 51, 54, 57)
Row 1 Dc in 3rd st from hook and in each ch st across. 40 (43, 46, 49, 52, 55)
Row 2 Ch 3 (counts as st), turn, dc flo in each st across the row. 40 (43, 46, 49, 52, 55)
Repeat row 2 until your panel measures approximately 37" (43", 49", 55", 61", 67") long.
Tie off and weave in ends. Remember to make two of these rectangular panels!
Next, you'll seam the two rectangles together in the Assembly section and then add ribbed edging.
Assembly
Place both rectangular panels side by side lengthwise. With a tapestry needle and length of yarn, sew them together from the bottom up with a basic whip stitch, working until 3" from the center. Tie off and weave in ends.
Next, fold the panels down and seam up each side, leaving large openings for the arms. Tie off and weave in ends. (See diagram at the end of this pattern for more visual assistance)
Collar
Attach yarn to bottom inner corner on the front of the cardigan.
Row 1 Ch 3, work dc sts evenly across to opposite end of collar, working along the neckline.
Row 2 Ch 3, turn, *work FPdc followed by BPdc, repeat from * across the row.
Row 3 Ch 3, turn, *FPdc in each FPdc and BPdc in each BPdc across the row.
Repeat row 3 if you'd like to make your collar even wider! Crochet fewer rows if you'd like it to be smaller.
Bottom Ribbing Section
Crochet along the bottom length of the topper, working from one end to the other.
Attach yarn to bottom, corner of the topper.
Row 1 Ch 3, dc evenly across.
Row 2 Ch 3, turn, *FPdc in 1st st, BPdc in next st; repeat from * across the row.
Row 3 Ch 3, turn, FPhdc in each FPhdc and BPdc in each BPdc across the row.
Repeat row 3 until bottom ribbing reaches desired width.
Tie off and weave in ends.
That's all there is to it! Enjoy your new topper!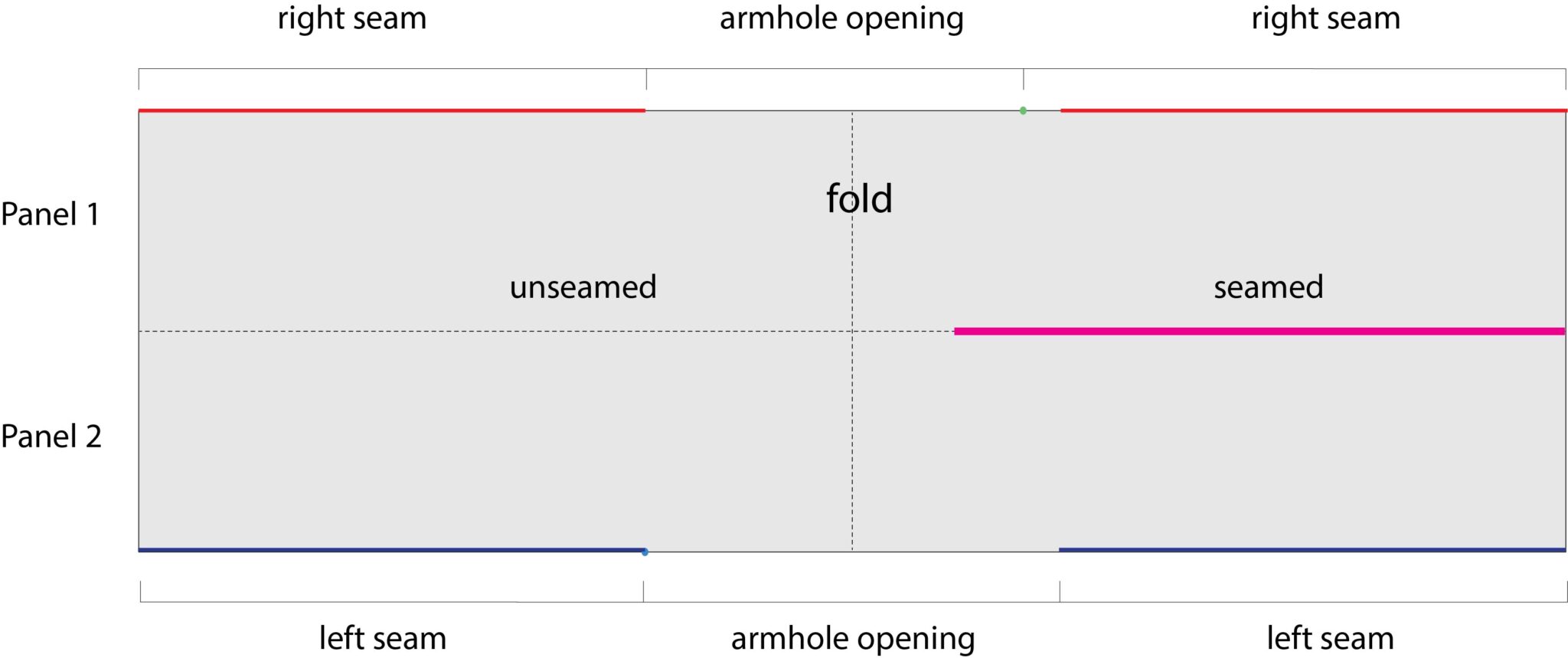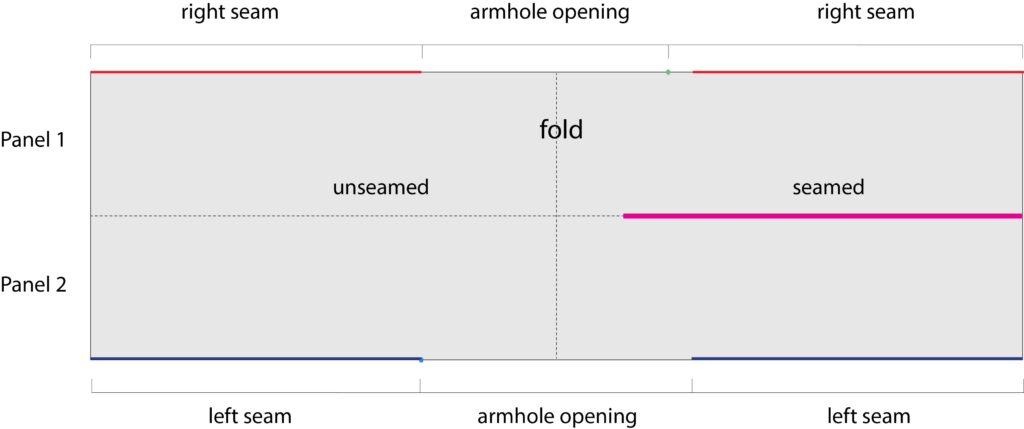 Above:
Two, long rectangular panels are first placed side by side lengthwise. Seam up the center. Next, fold the panels down and seam up each side (the right seam and the left seam).
It's that simple, my friends!
I hope you enjoyed today's pattern and seeing the yarn I got to try out. If you give the pattern or this yarn a whirl, I'd love to see it! Just tag me on Instagram @mamainastitch #mamainastitch.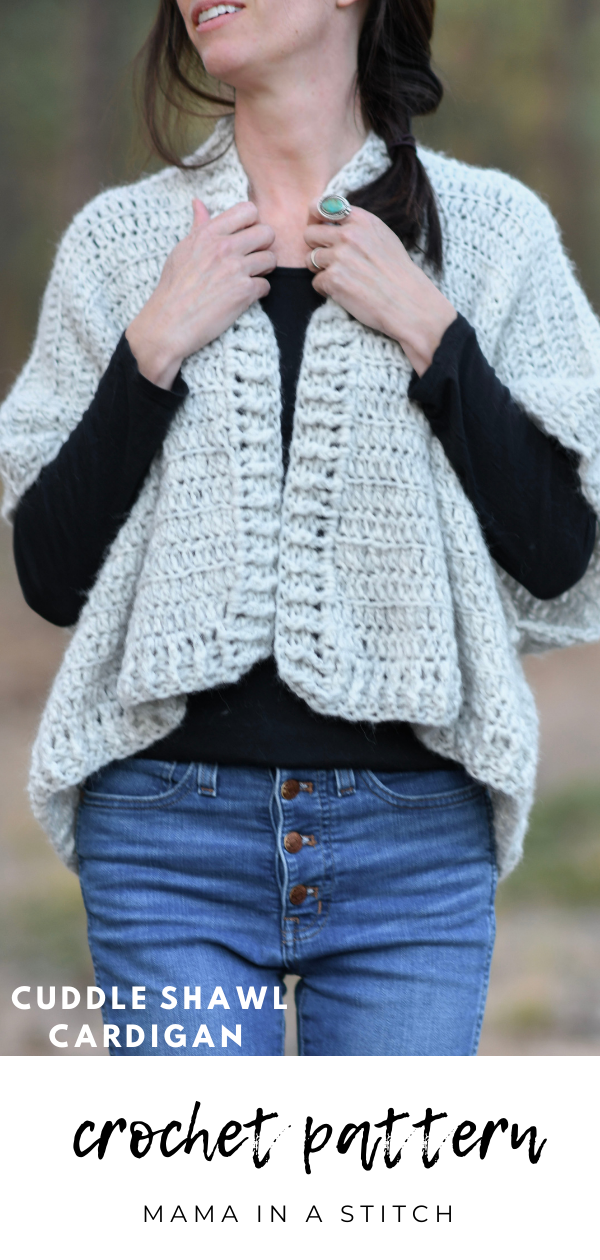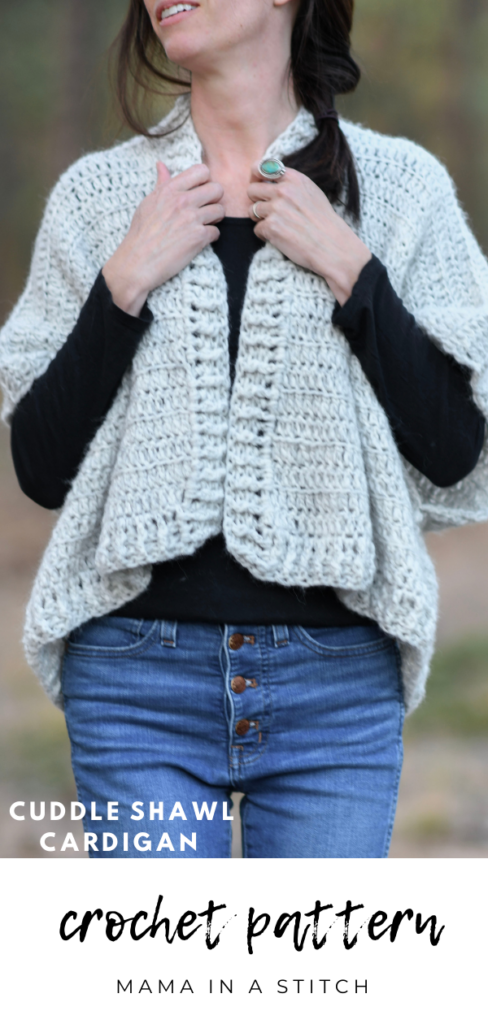 Stay happy and well my friends!
XO,
Jessica
If you liked this, you might also like: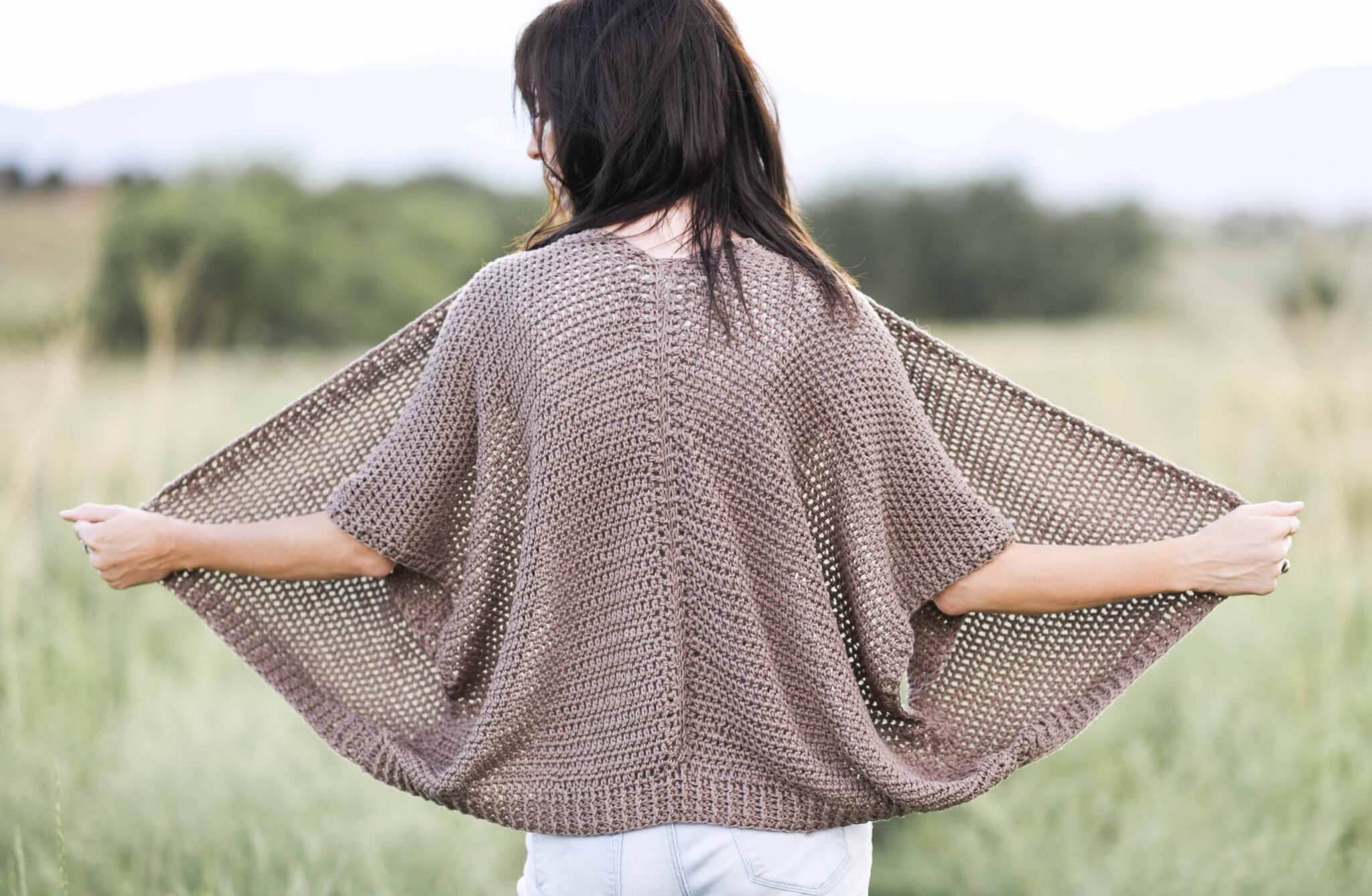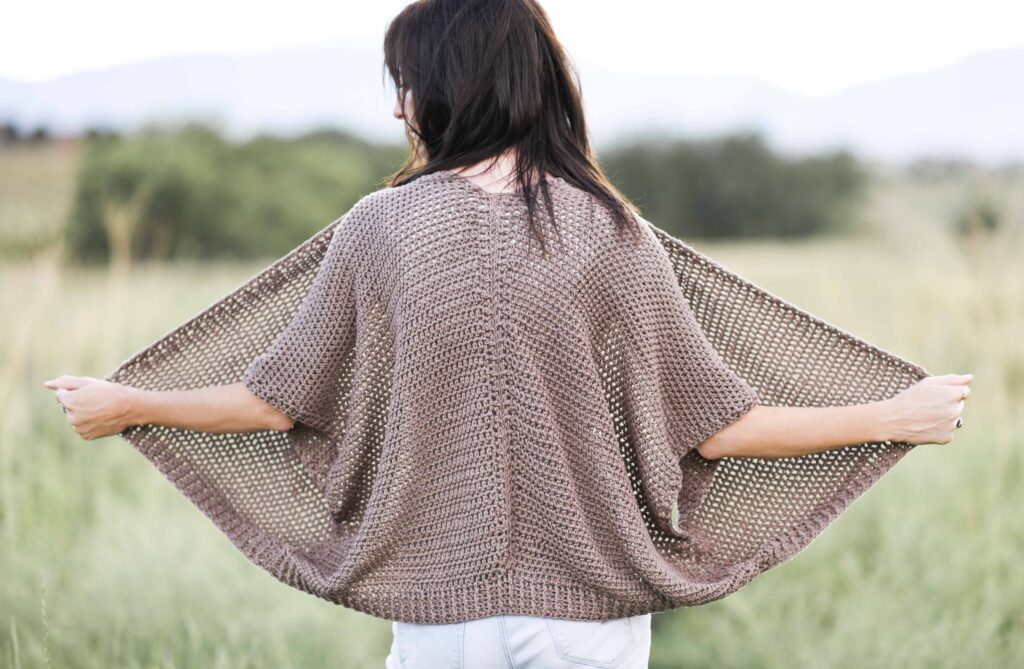 This post sponsored by We Crochet. All opinions are 100% my own.