Faux-Bow Easy Crochet Headband Pattern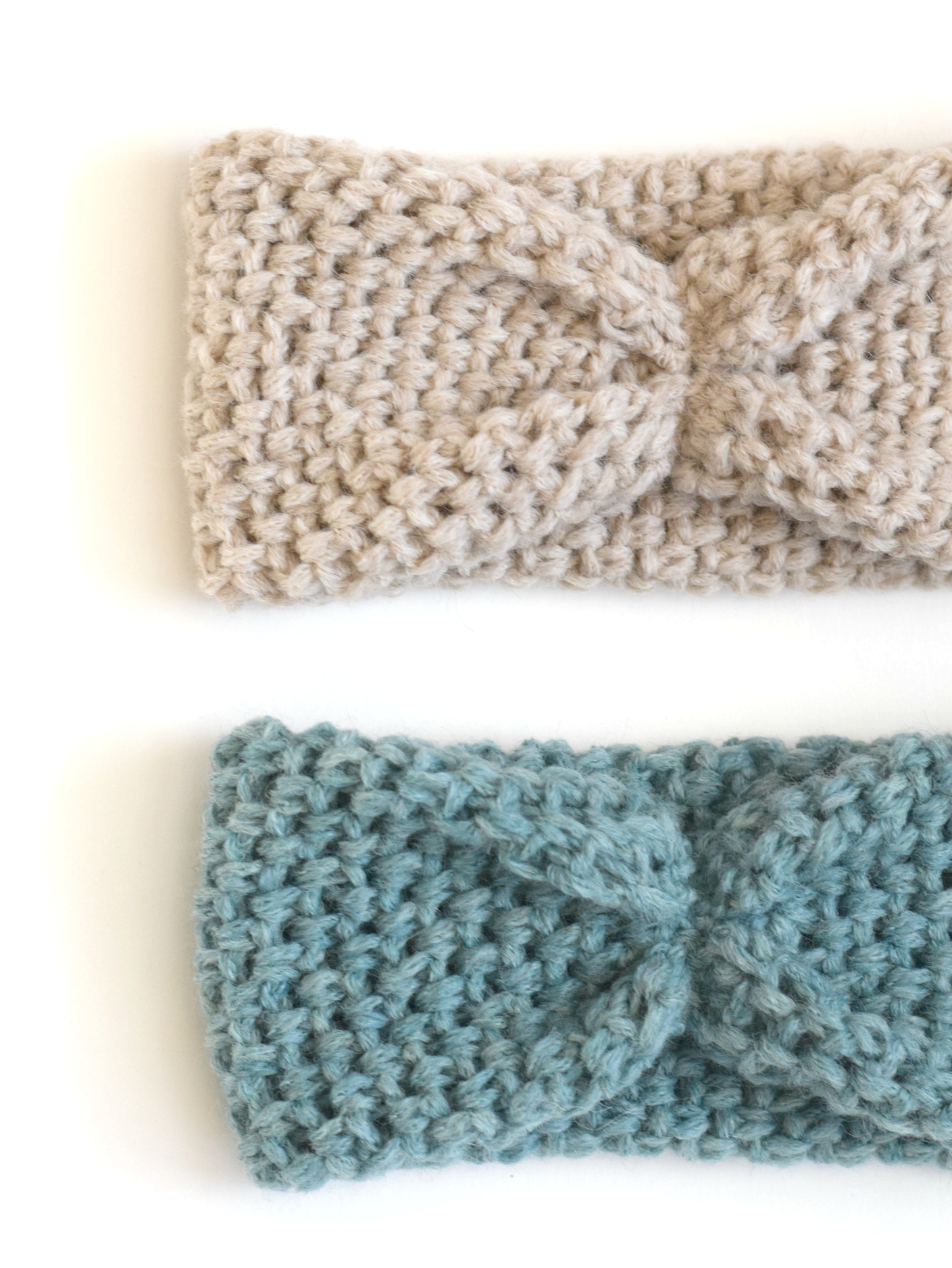 Have you been eyeing the adorable crochet headband trend that seems to be taking the crochet world by storm? Learn how to make one yourself – it's easier than you may think! Grab the ad-free, printable pattern on Etsy HERE or scroll down to see it for free!
This week I made a little something for myself – a cozy headband. Sometimes I need something small to work on in between big projects. Can you relate? There's just something special about those little projects. They're fun, relaxing, and ultra-satisfying because they work up so quickly!
I've seen a lot of double-layered headbands and hats this season and was excited to make one of my own. I was slightly concerned about the twist-like seam, but I found it to be VERY easy once I tried it.
In fact, this easy crochet headband turned out so nicely that I ended up making one for my daughter too! It worked out perfectly because I had plenty of teal yarn – her favorite color.
If you take a look at the tutorial below, you'll see that the headband is completely beginner-friendly. And don't worry; I go over the entire process step-by-step down below. 🙂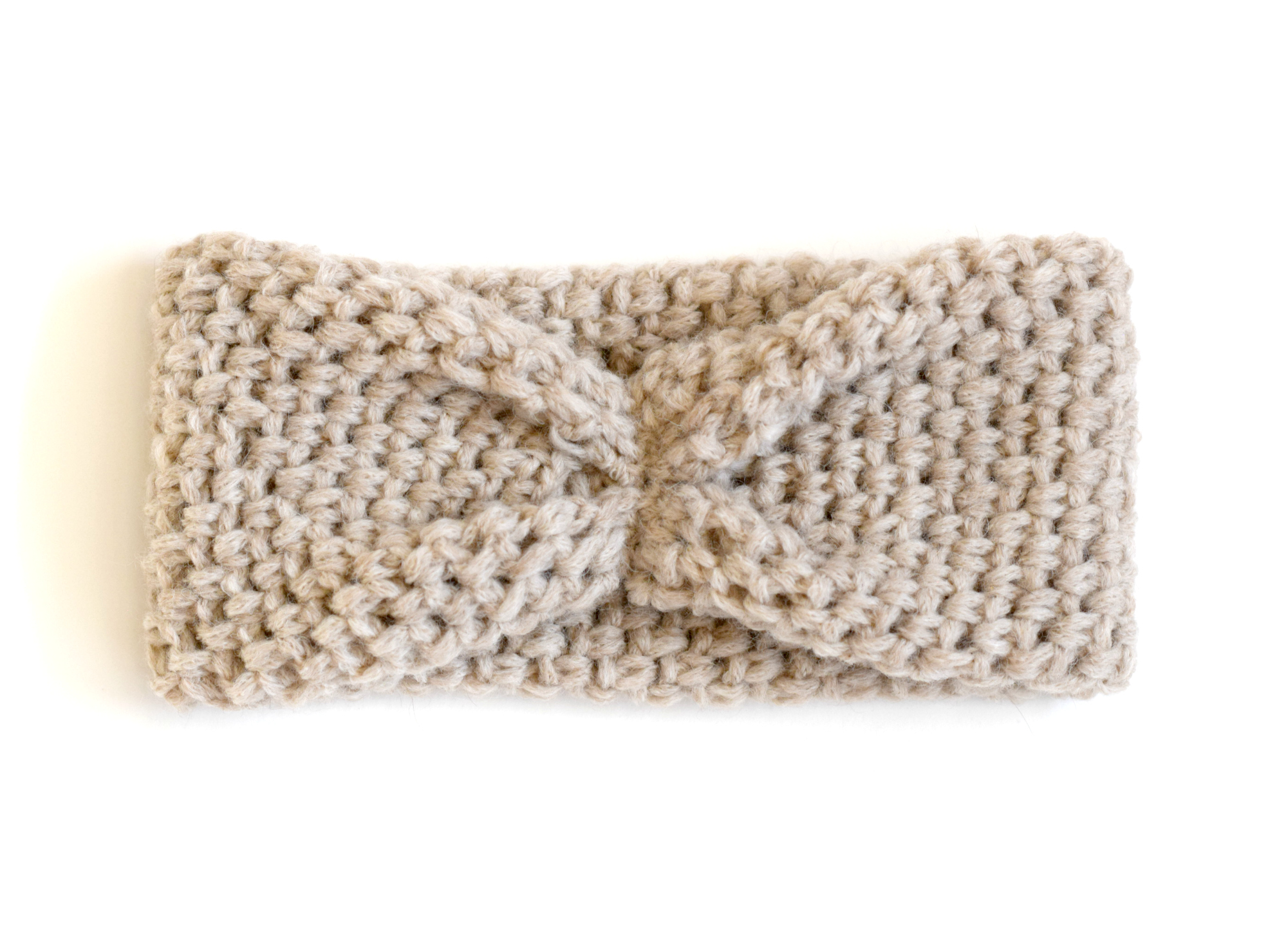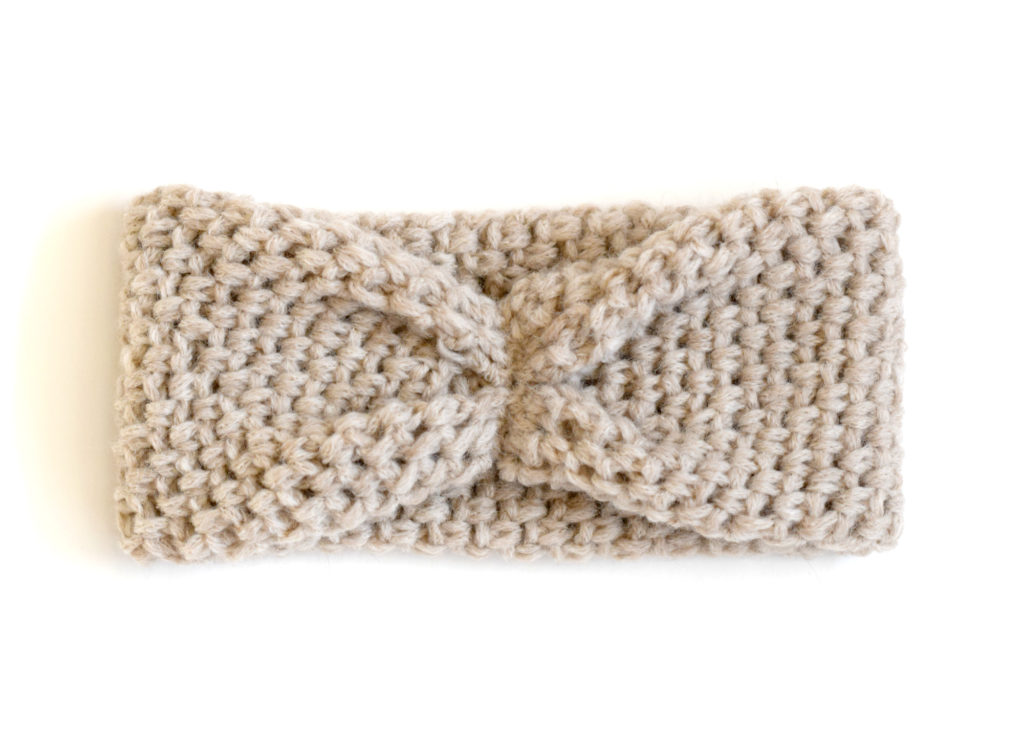 The Right Yarn Is the Key To A Soft Crochet Headband
For this project, I couldn't think of any yarn better to use than the LB Collection Chainette yarn. This special yarn was something that I'd heard of other bloggers loving.
I was given on my trip to New York this year, and I couldn't have been more thrilled to get my hands on some! It's super soft and luxurious because it's made with baby alpaca and just a bit of wool (which I wouldn't have guessed from how soft it is).
The color palette is probably one of my all-time favorites that I've ever seen for a yarn. The colors are beautiful, and the selection is plentiful. So yep, this yarn is a winner.
I say use it if you get a chance – you won't regret it! You can see all of the color options and shop for it on the Lion Brand site (here).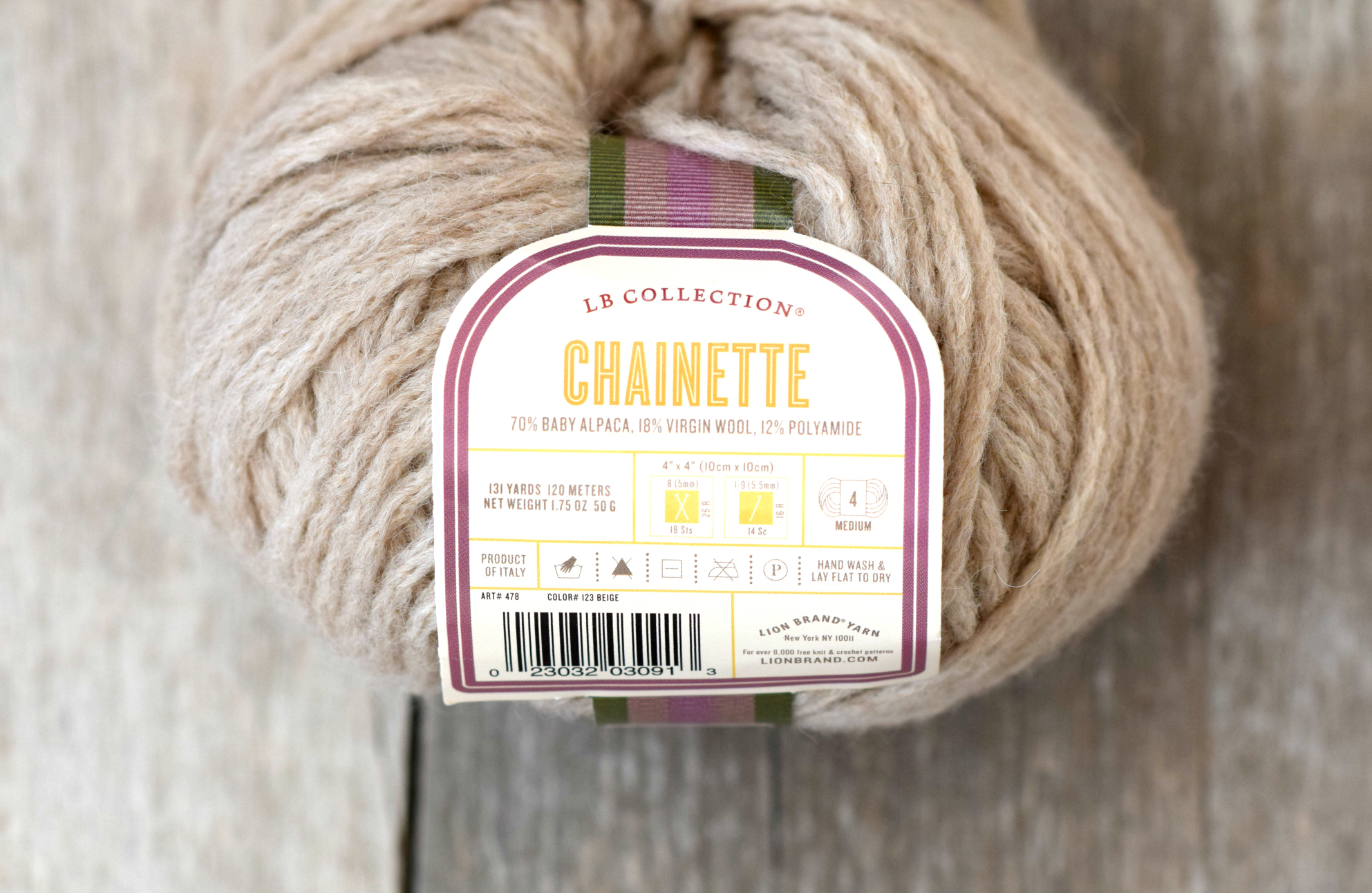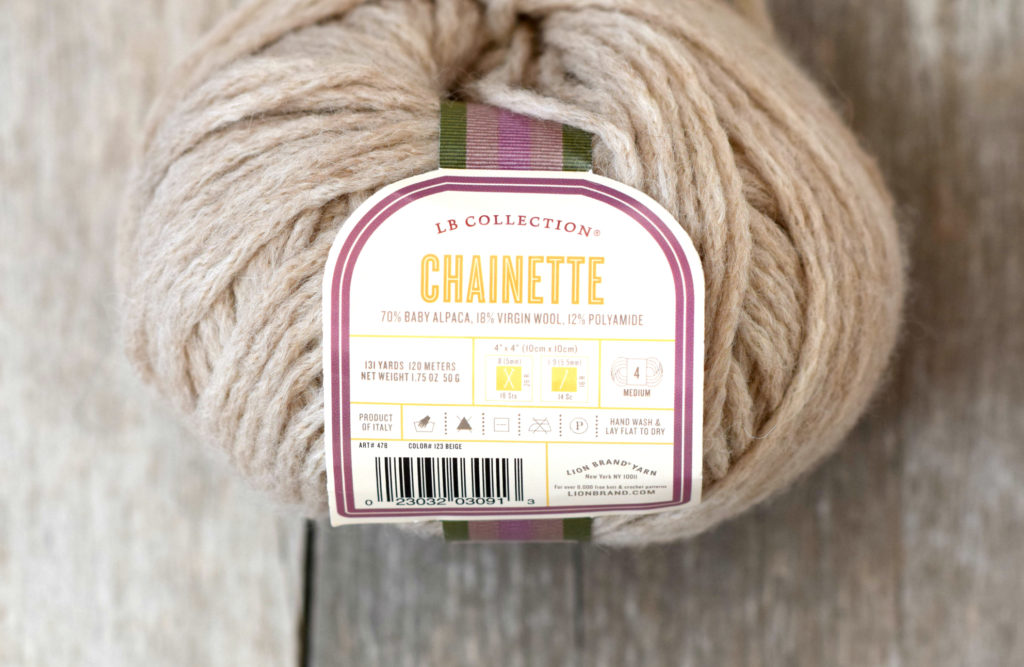 Make A Stylish Headband Earwarmer Yourself
The turban-twist-bow look for headbands and hats is still super popular this season. You could certainly find more complex patterns to make, but this one is a simple version that you can whip out quite quickly! And it's very beginner-friendly.
Alrighty, should we get to this easy ear warmer, headband, faux-bow pattern?
Don't forget to scroll all the way down to see how it's done in pictures!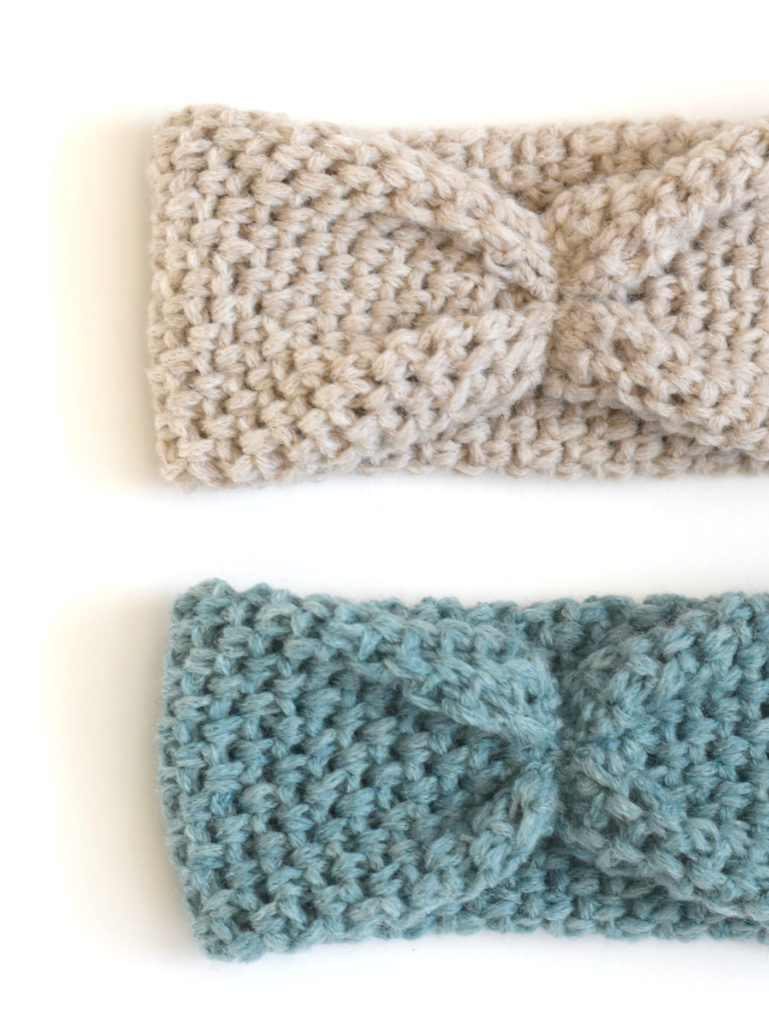 Crochet Headband Pattern Description
A beginner-friendly pattern that creates a trendy, double-layered headband. Perfect to wear on cold winter days when you'd rather not sport a winter hat.
The faux-bow detail can be worn in front or back, and the yarn is fluffy and soft as can be!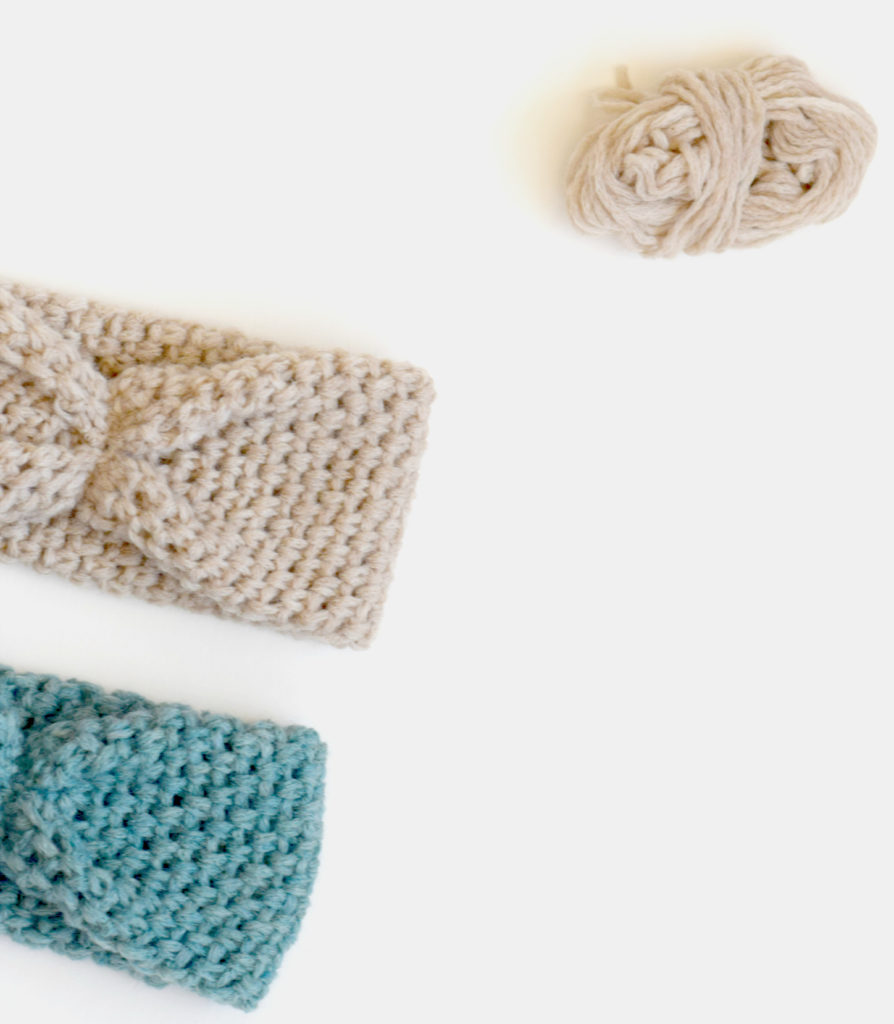 Skill Level
Easy +
Materials Needed
1 Lion Brand LB Collection Chainette #4 Yarn in Beige (50 g and 120 yards per skein – the pattern uses approximately 42 grams)
US Size I, 5.25 mm crochet hook
Scissors
Tapestry Needle
Gauge
Not important for this pattern
Sizes
Baby, Toddler, Teen, Women
Abbreviations/Skills
ch – chain
sc – single crochet
sk st – skip stitch
ch sp – chain space
Pattern Notes
This headband is created by crocheting in the round to make a tube. The tube is laid flat and then folded and seamed at the center to create the "faux-bow" detail. The stitch pattern used is the simple granite stitch.
NOTE: The granite stitch tutorial shows you how to work this stitch flat. If you've never crocheted in the round, please take a moment to do a simple online search for a tutorial to show you how to crochet in the round.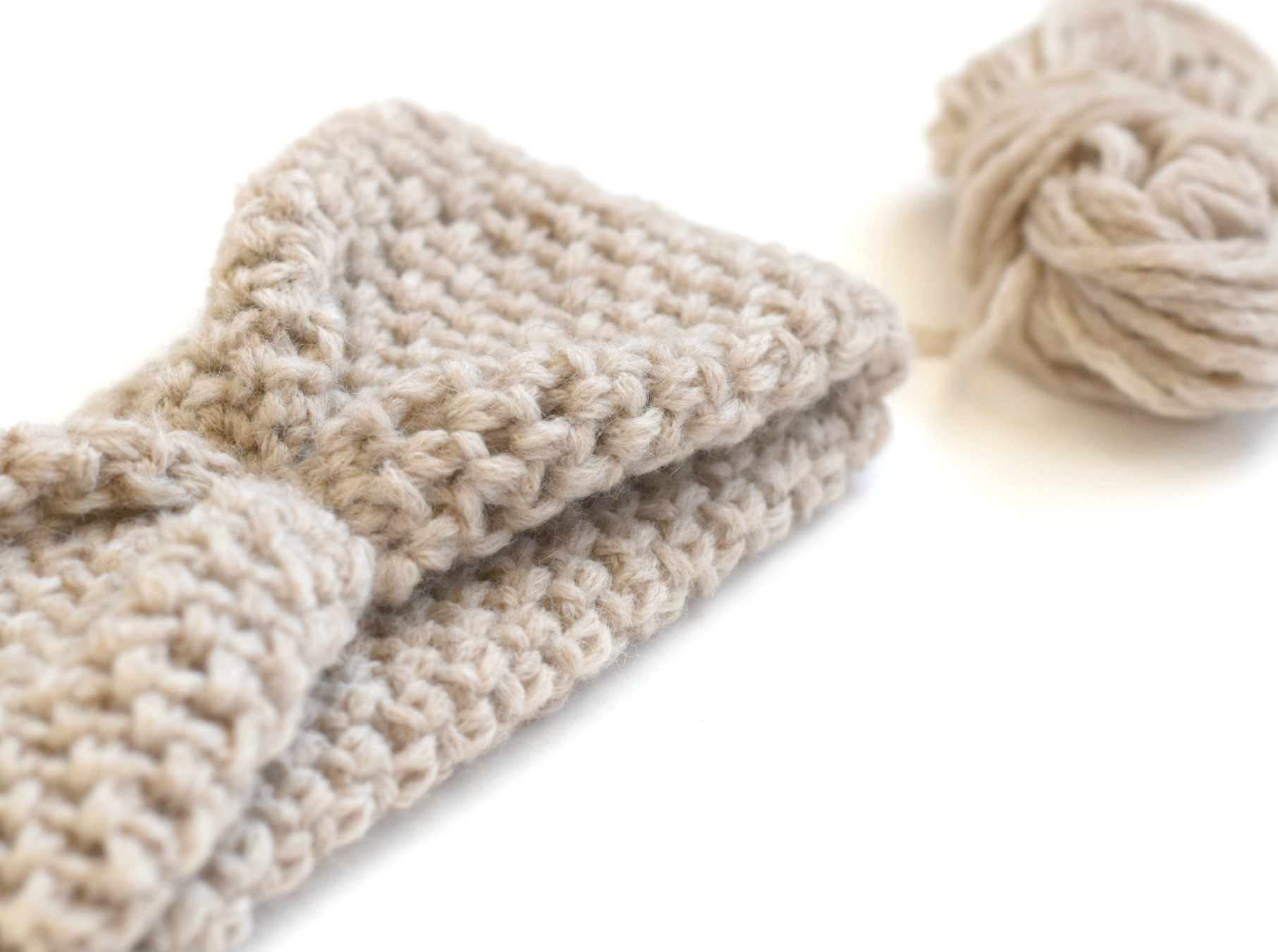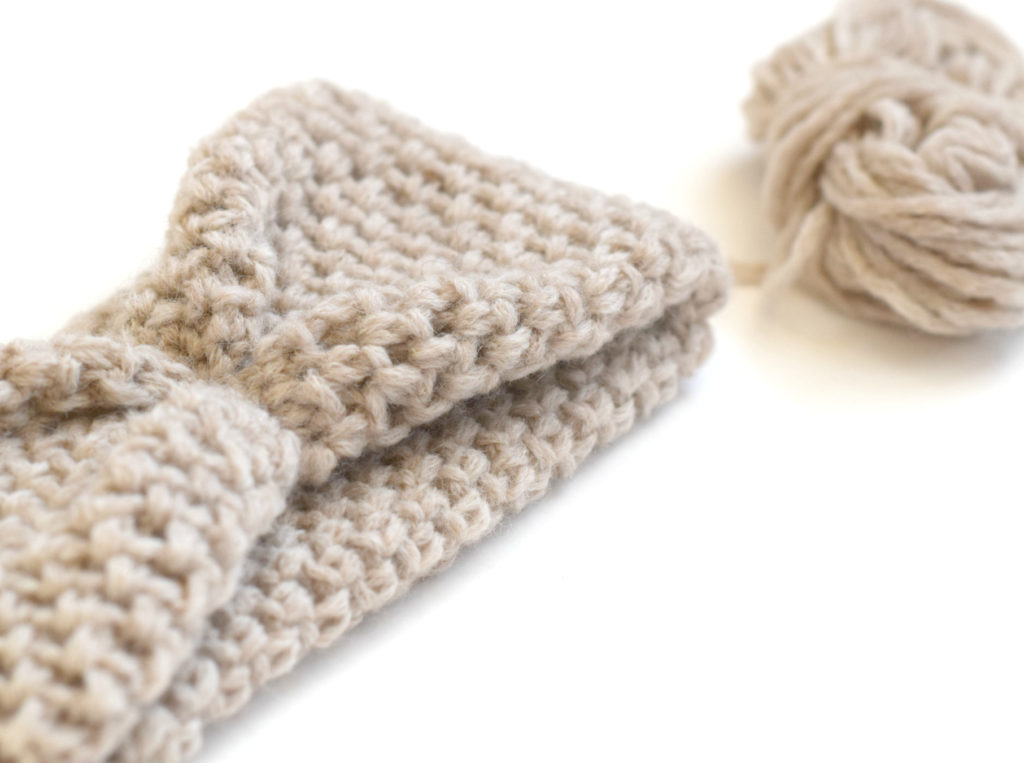 Faux-Bow Easy Crochet Headband Free Pattern
This headband comes together very quickly. Here's the free pattern, but don't forget you can grab this pattern as an ad-free, printable PDF on Etsy HERE if you want! 🙂
Ch 32
Sl st to join in order to crochet in the round (be careful not to twist the chain as you work the first round)
Round 1 – Sc in next st, *ch1, sk next ch st, sc in next ch st; repeat from * around. Work in continuous rounds throughout the pattern. Do not sl st to join each round.
Round 2 – Sc in first ch sp, *ch 1, sk st, sc in next ch sp; repeat from * around.
Repeat round 2 until the headband "tube" measures approximately 20" long (adult), 19" (teens), 18" child (3-10), 17" toddler, 15" (baby 6-12 mos). Feel free to wrap it around your head to ensure the size feels correct
Tie off and weave in the ends.
How To Create The Crochet Headband Twist
Take one end of the tube and fold each of the two corners inward.
Seam the entire edge while the corners are folded inward.
Repeat on the opposite side.
Next, sew the two ends together with a simple whip stitch.
Tie off and weave in ends.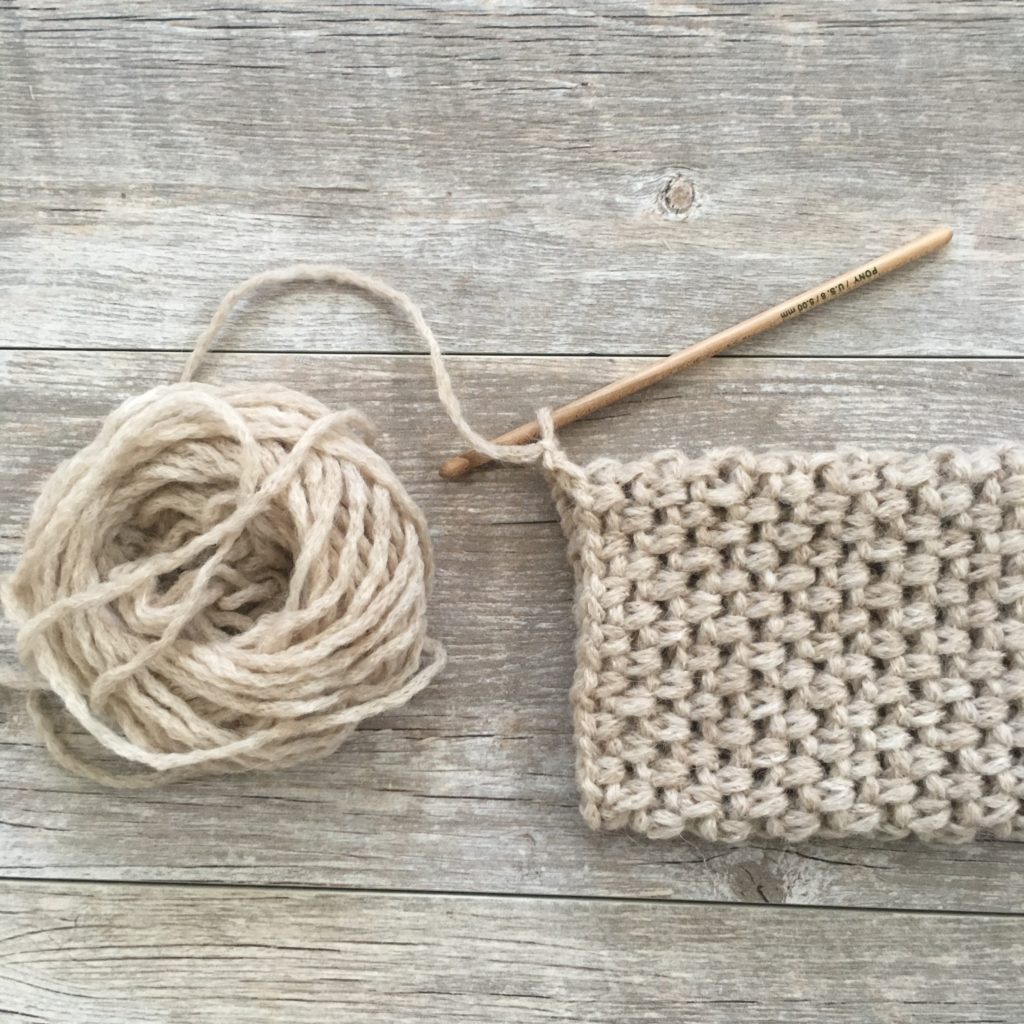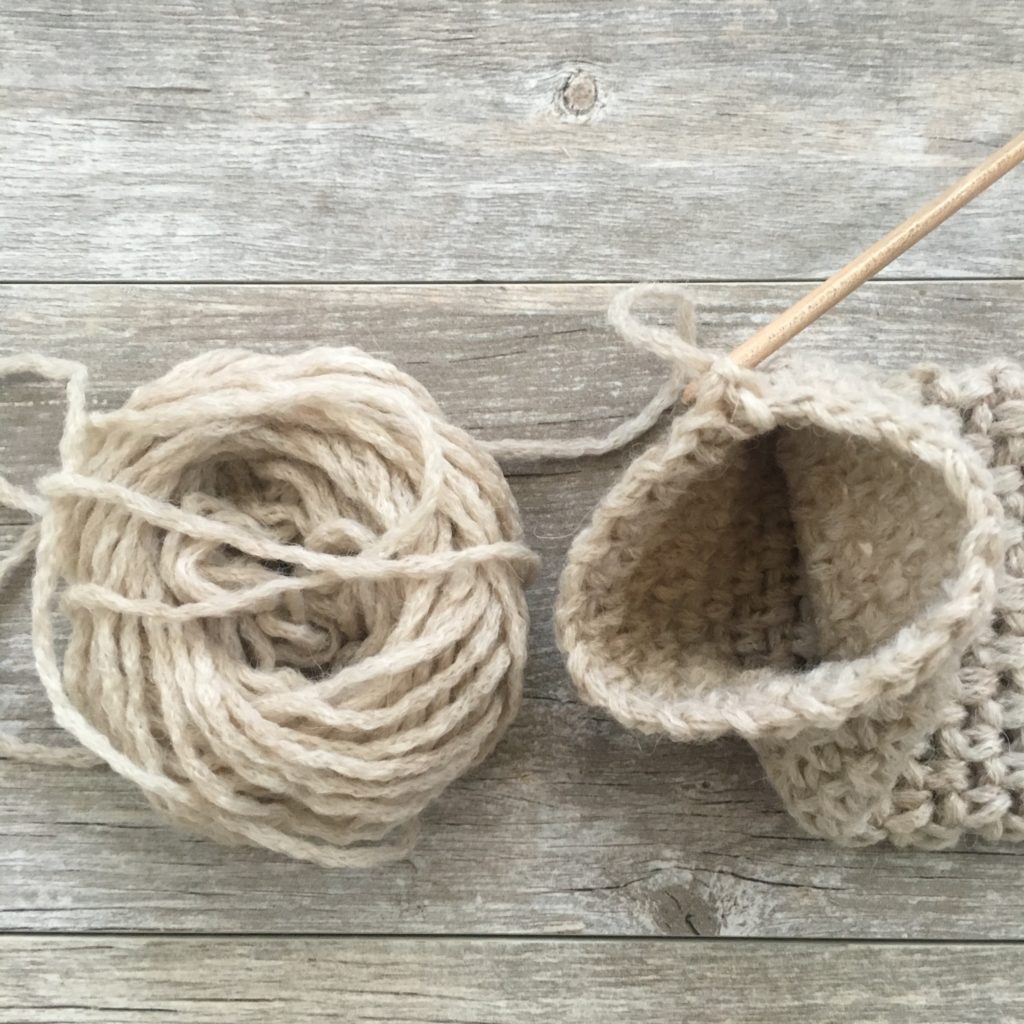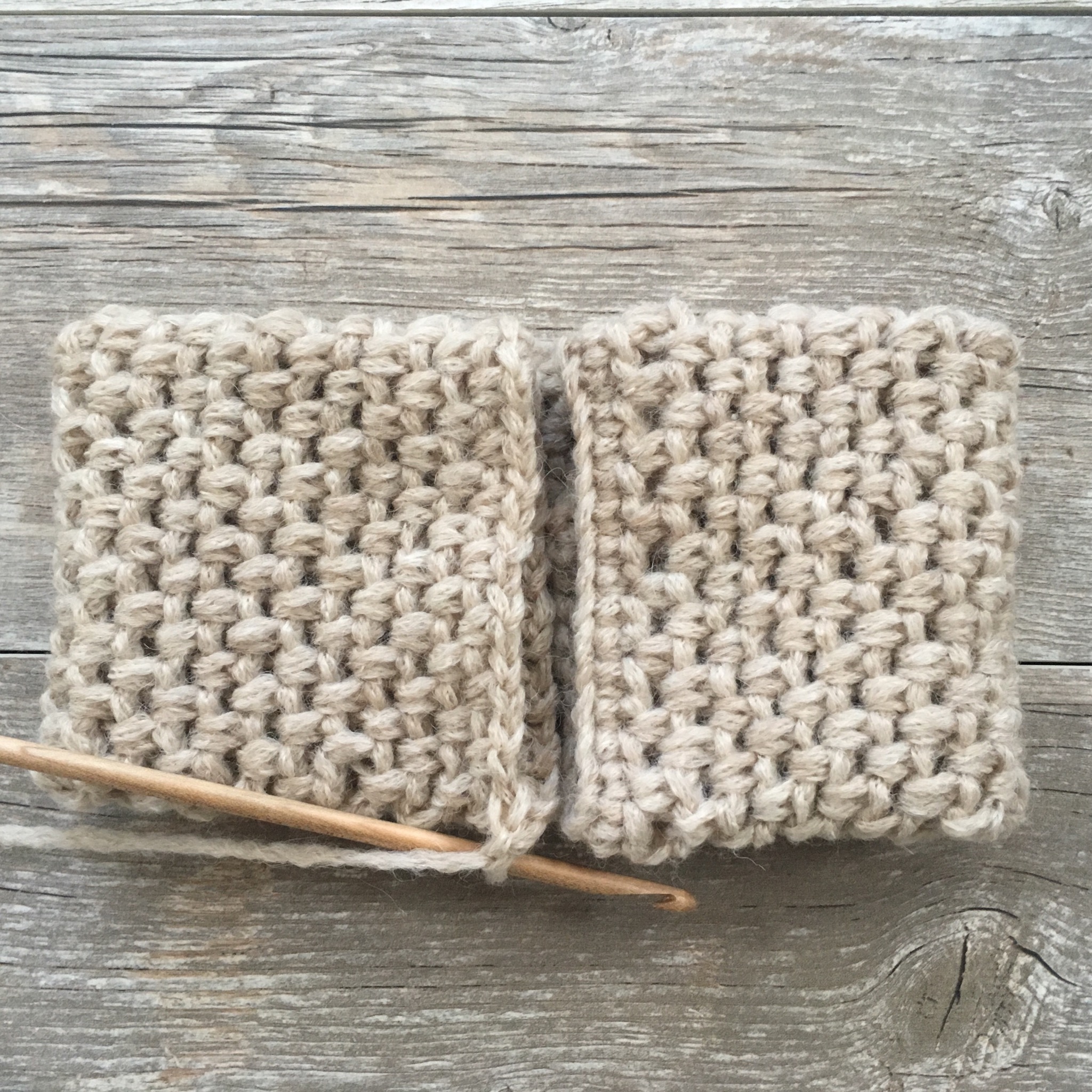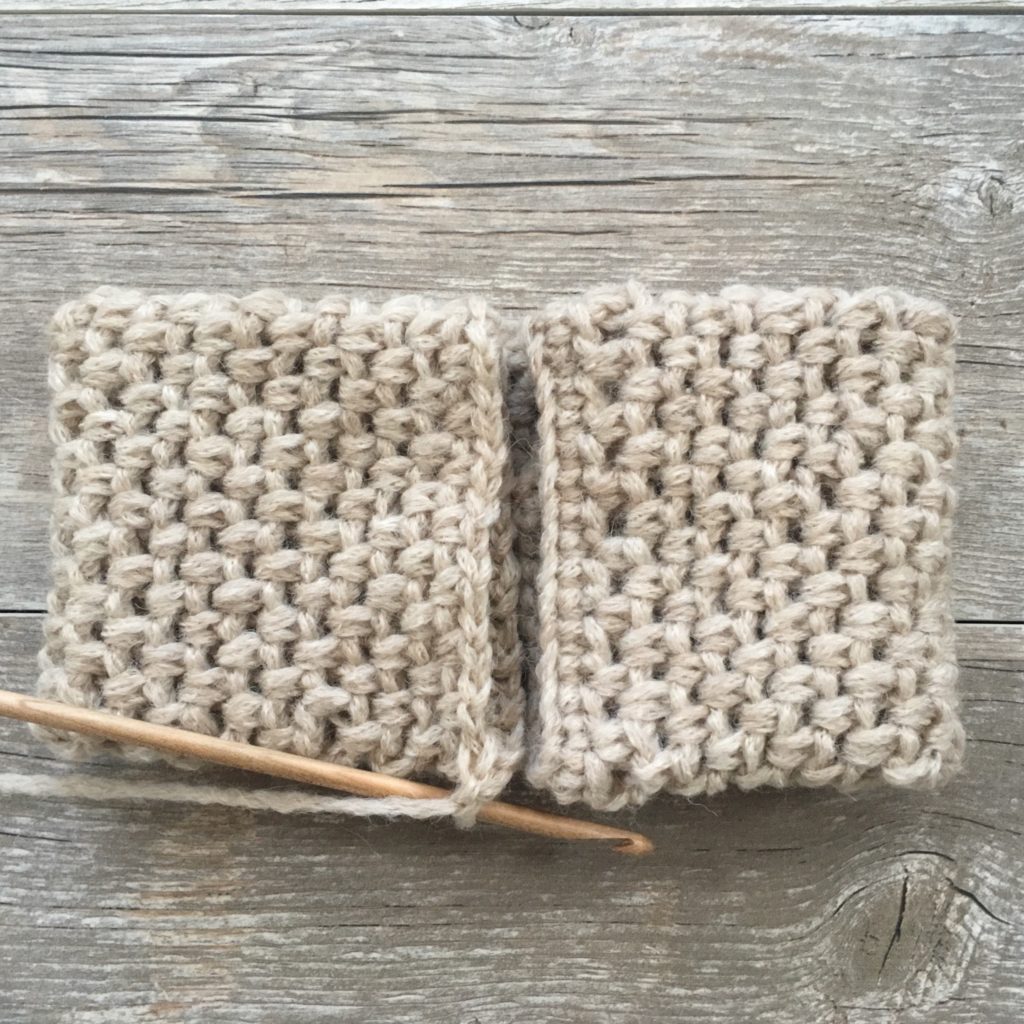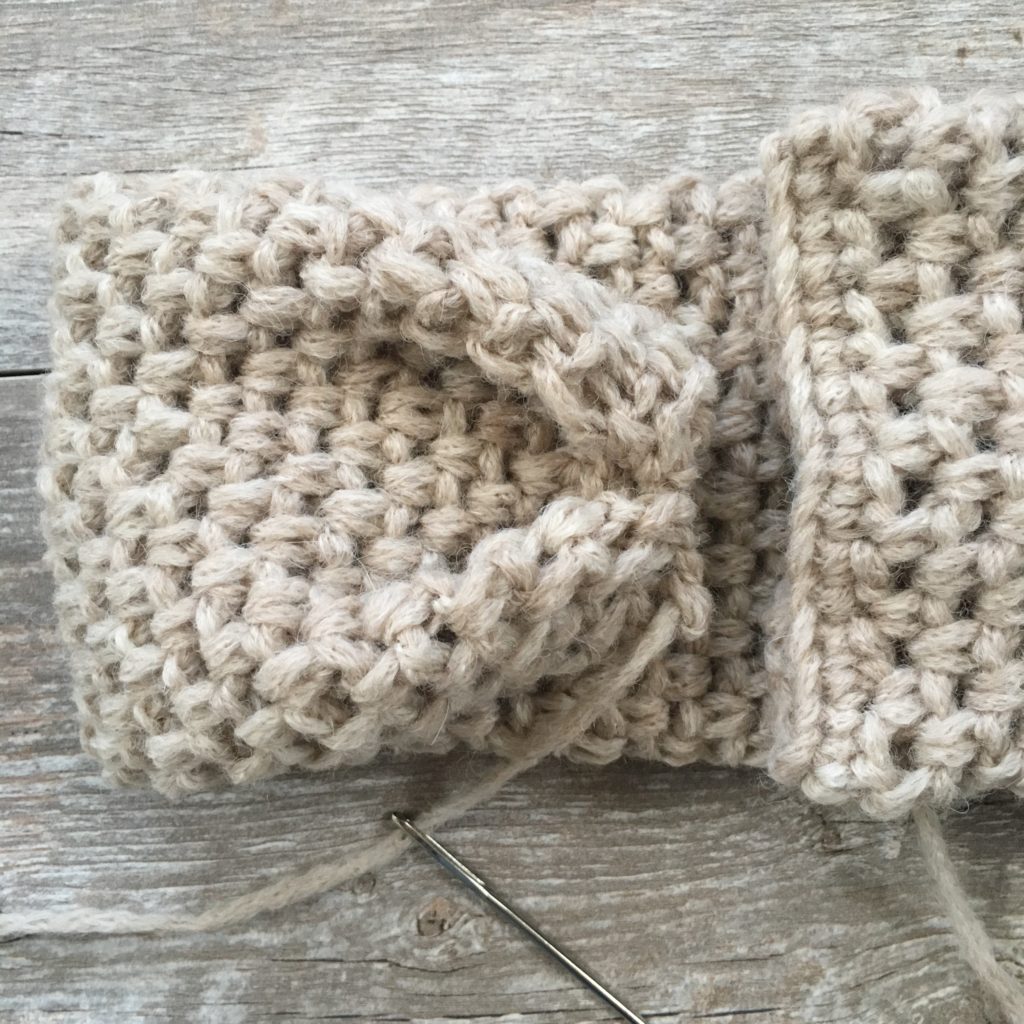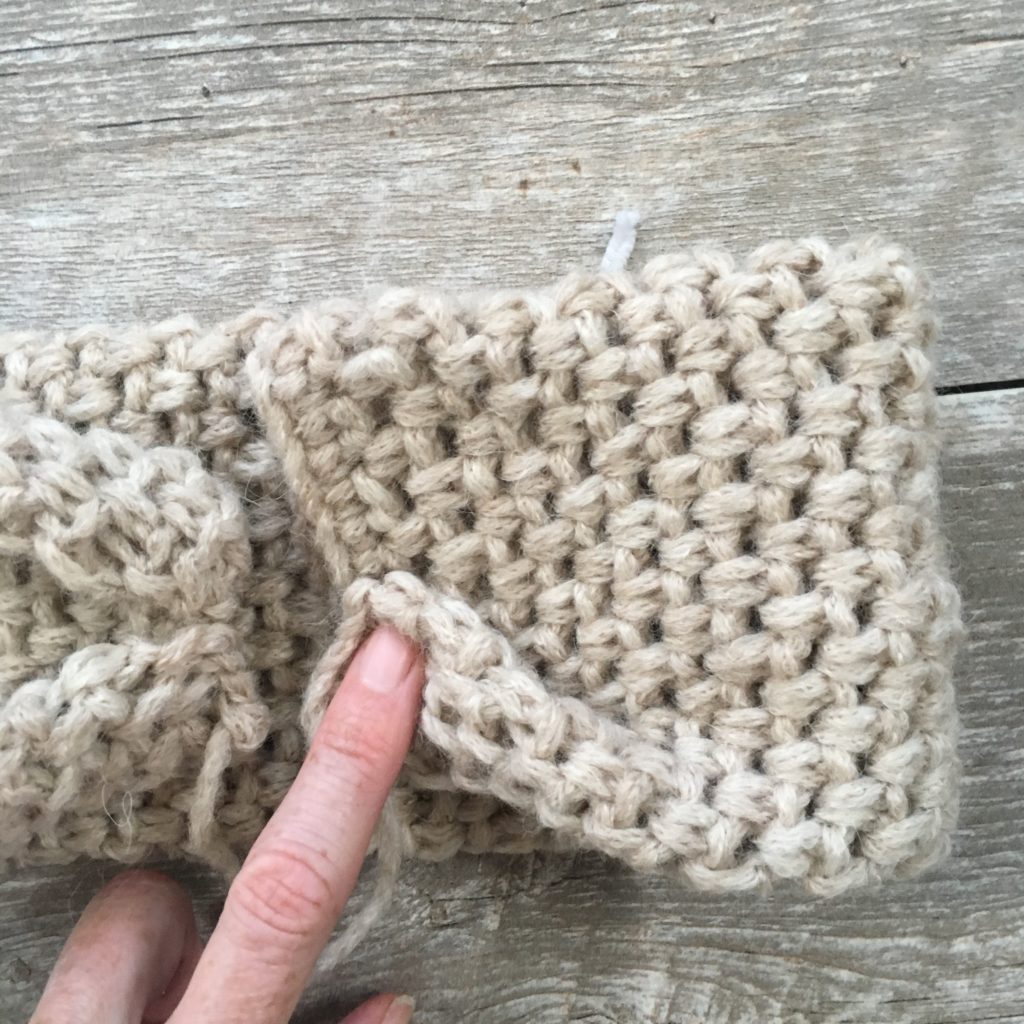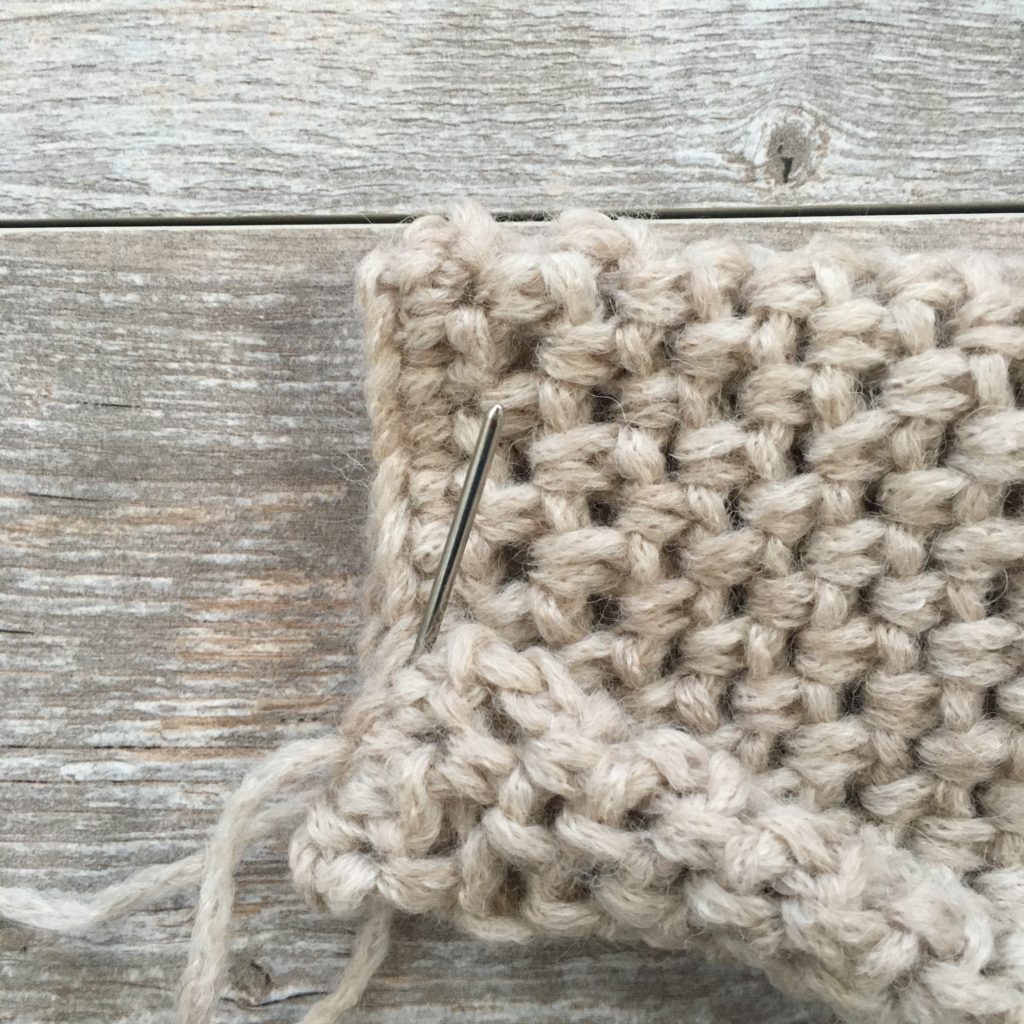 Crochet Headband FAQs
Check out a few common questions I get from readers to help you learn more about this project!
What is the best stitch for a crochet headband?
This is actually one of my favorite parts of this project. You can use different stitches to create different looks for your headbands. Instead of a single crochet stitch, here are a few ideas of other beautiful stitches you could use:
Half double crochet
Alpine stitch
Shell stitch
Cable stitch
Herringbone half double crochet
Lemon peel stitch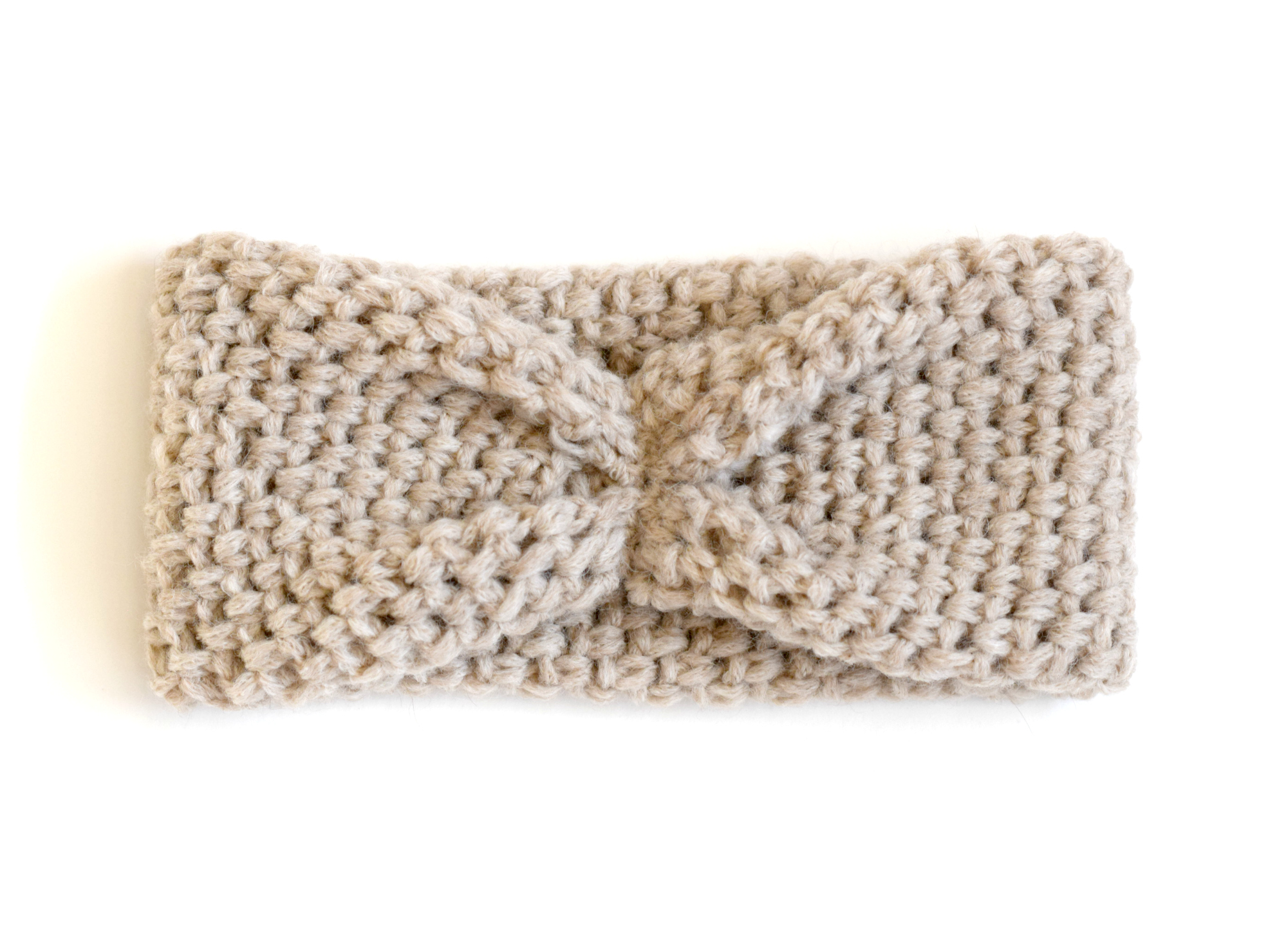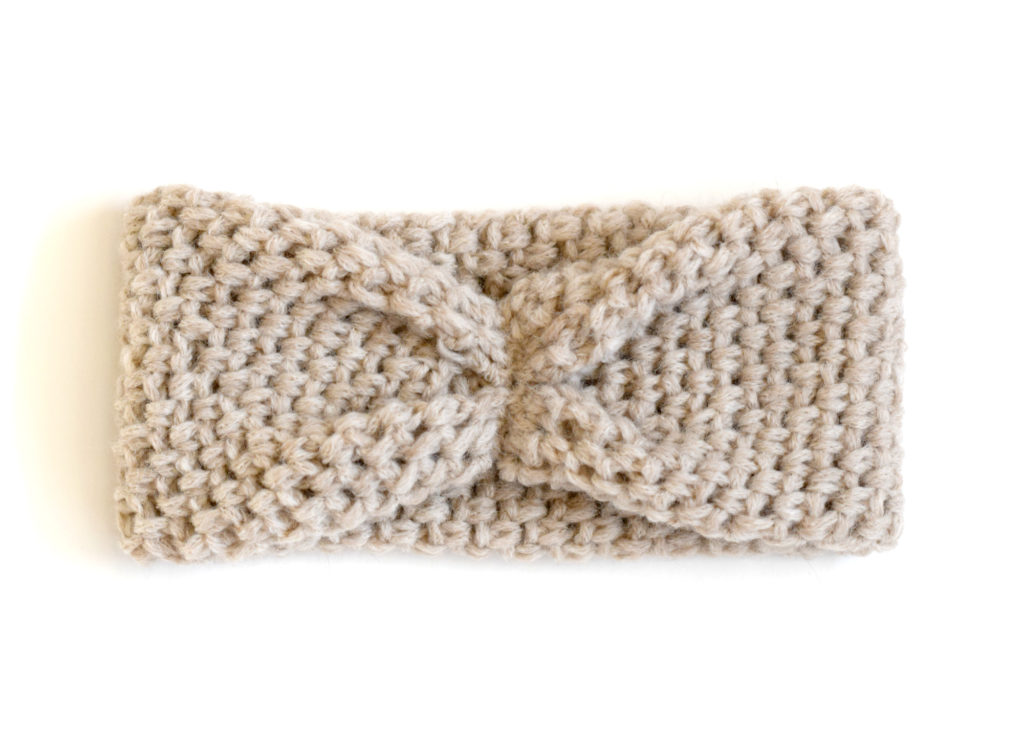 Can this crochet headband fit kids?
While this pattern is designed for adults or adult-sized kids, it's extremely easy to modify to fit smaller kids or even toddlers or babies! If you want to adjust the size, here's an approximate sizing guide.
NOTE: Before you tie off your yarn, make sure you test the size first.
Adults = 20" long (adult)
Teens = 19"
Children 3-10 years = 18"
Toddlers = 17" toddler
Baby 6-12 months = 15"
I hope you love this pattern! Enjoy using your new headband or gifting it to friends and family members!
Mama In A Stitch Store – Amazon HERE
And that's all there is to this cozy headband!
I hope you liked this pattern my friends. Happy fall!
XO,
Jessica
More Crochet Patterns You'll Love