How To Crochet A Crossed Fur Headband Ear Warmer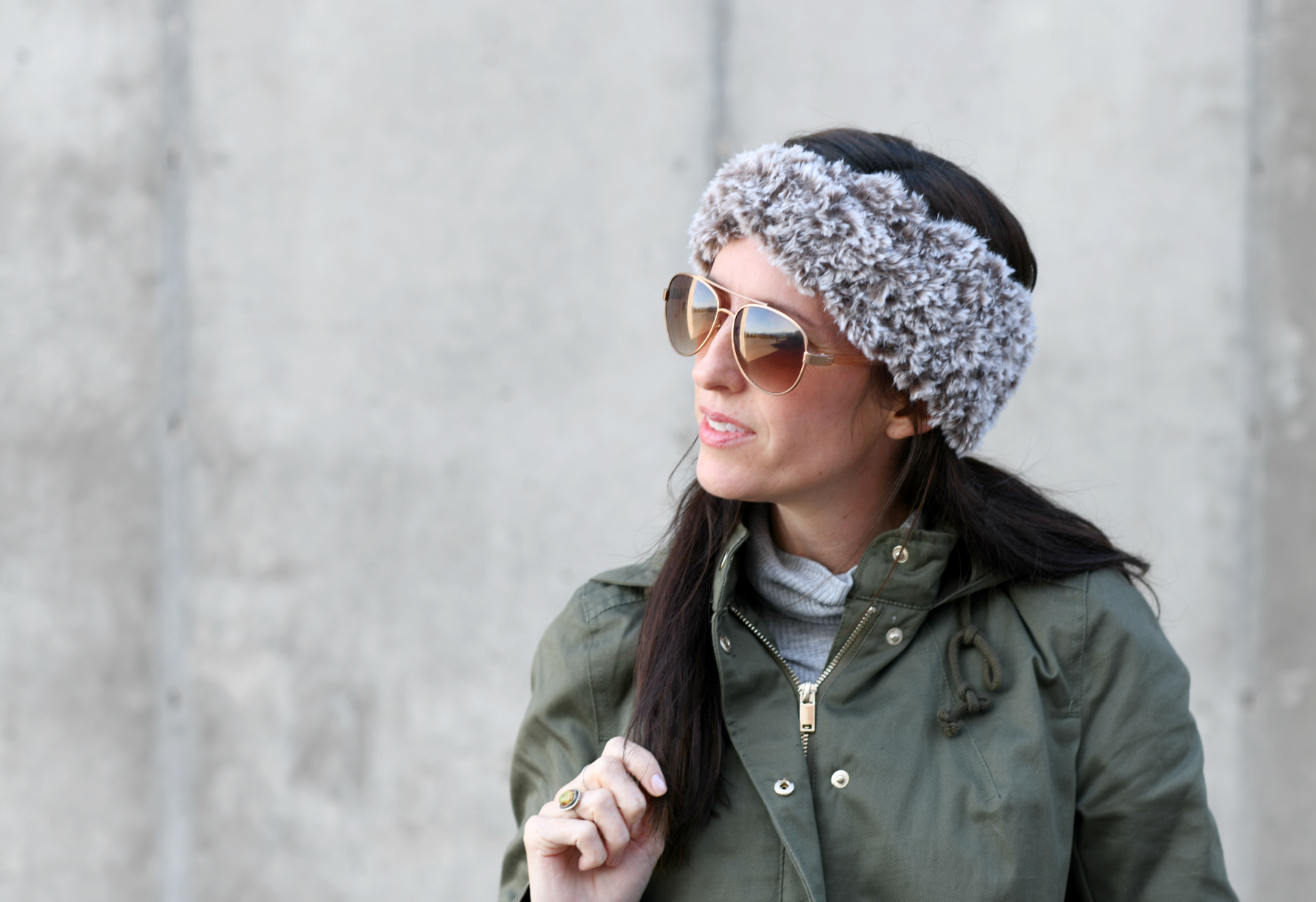 Find the free tutorial for this crocheted faux fur twisted ear warmer below.
On a recent trip to Target I saw some twisted fur headbands and thought, "Us crocheters and knitters can make that!" Have you worked with any of the faux fur yarns yet? Last year I had the chance to crochet a faux fur vest and I'm pretty happy that I could use it again for this fun little project.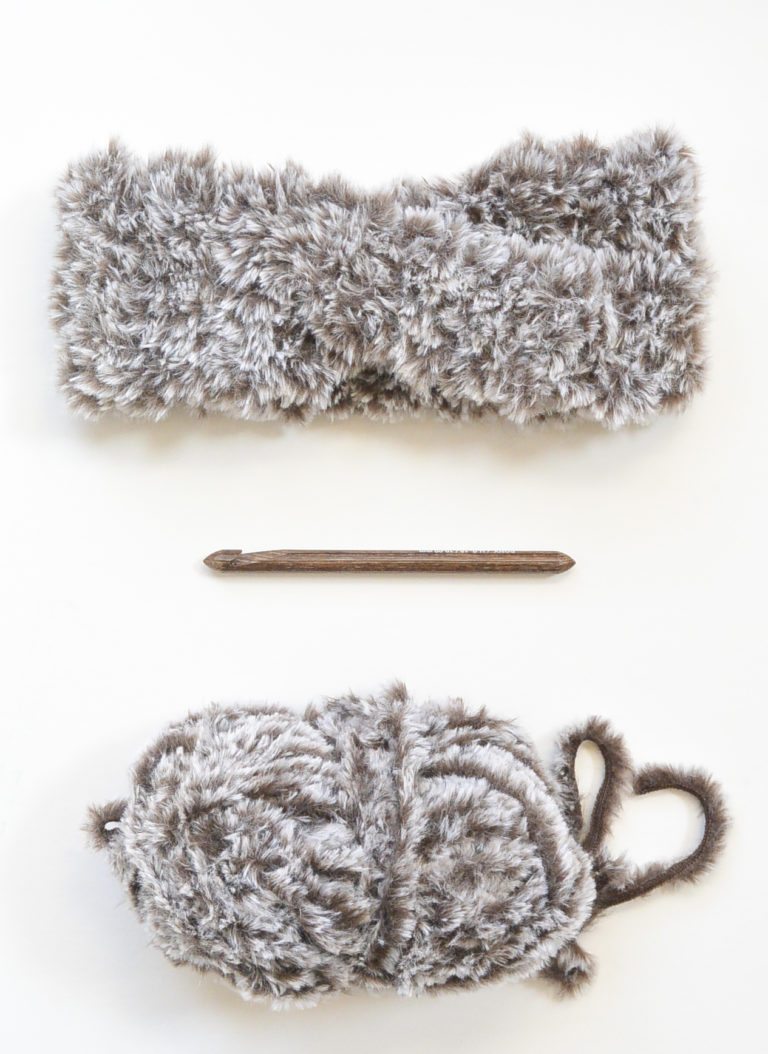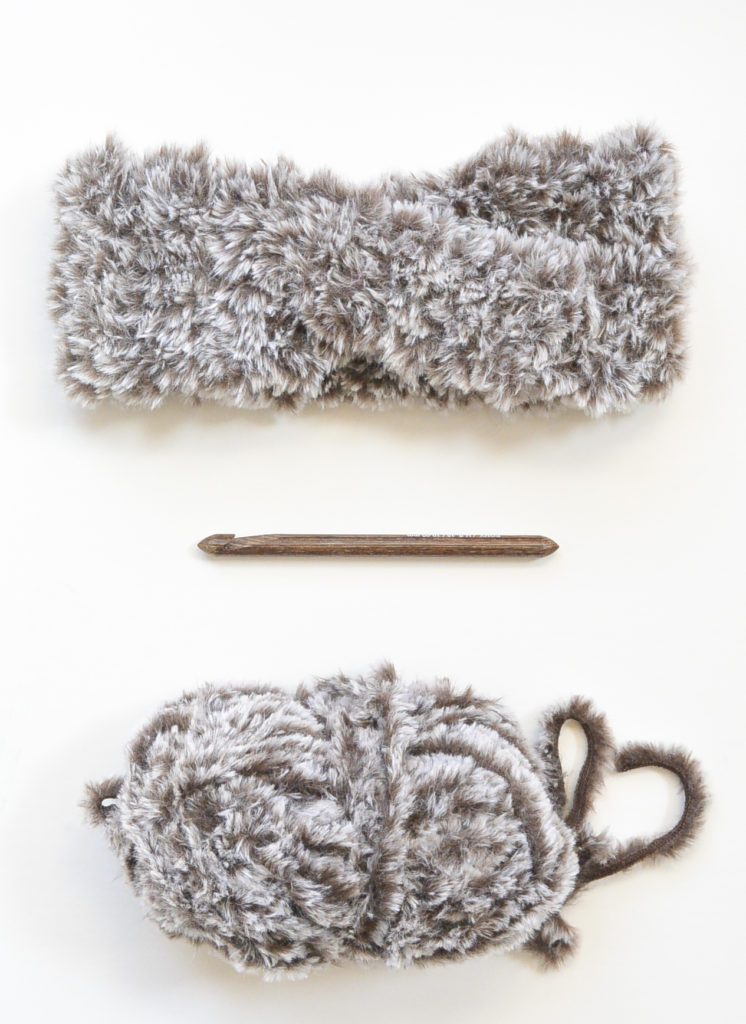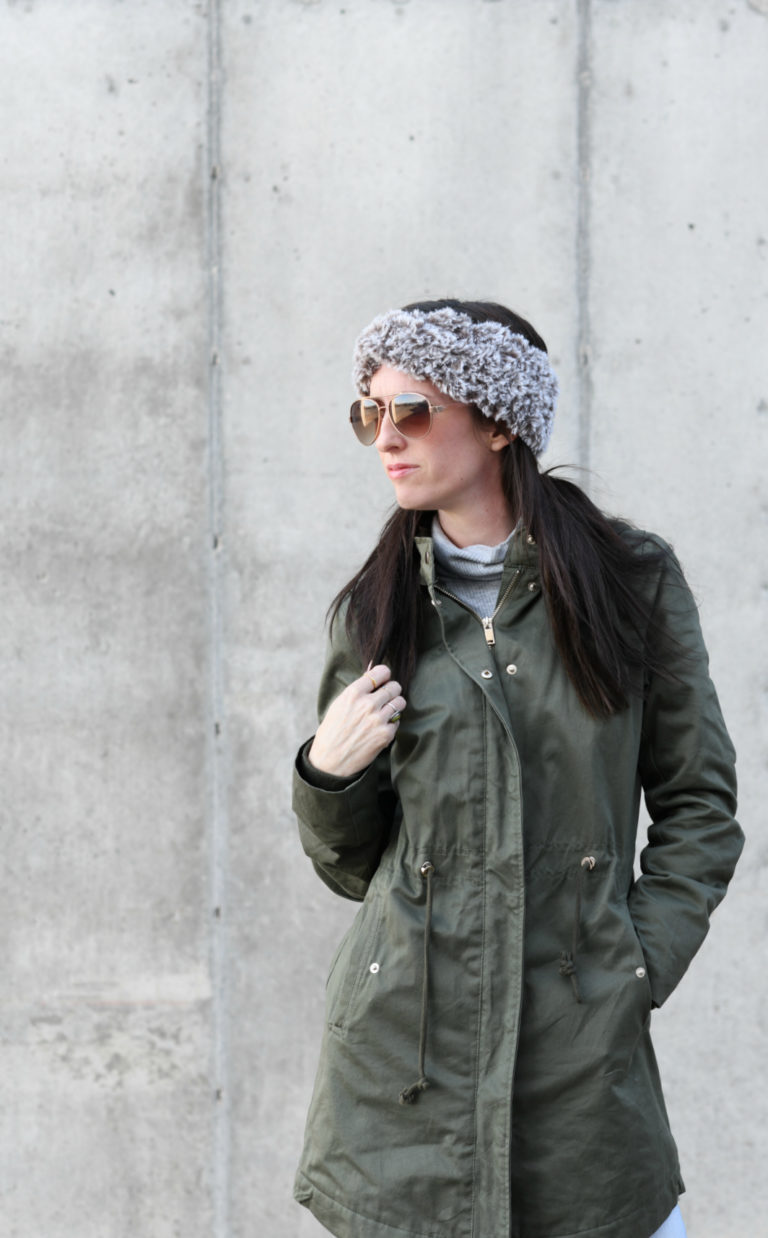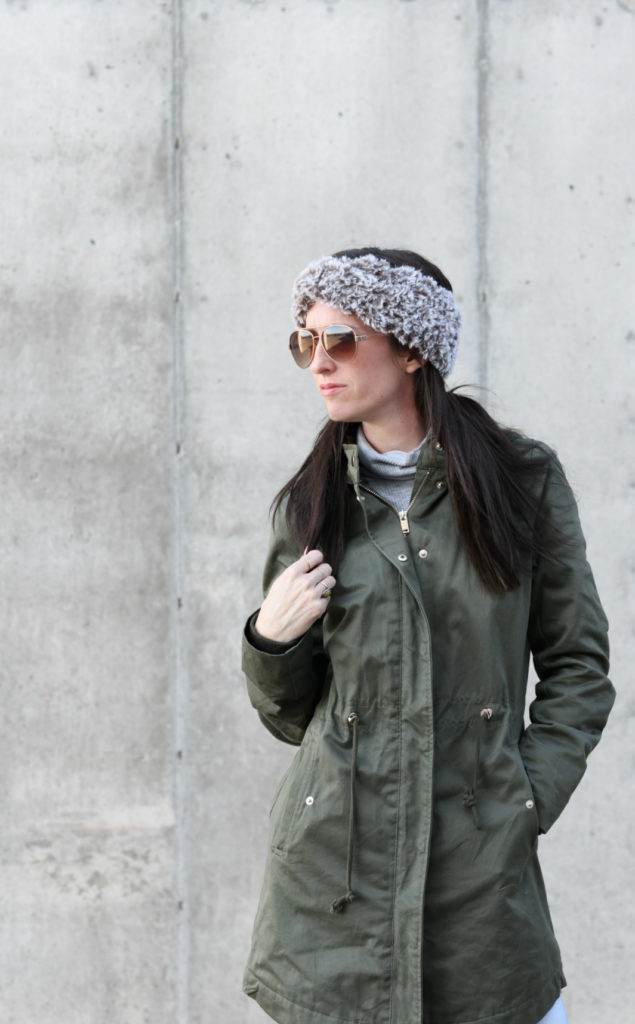 While I've made quite a few headbands (Fave Twisted Headband, Half Fisherman Knit Headband, Faux Bow Double Sided Headband) this one is by far the warmest and softest of all! I hesitate to call this Crossed Fur Headband a "pattern" because it's more of a "how to" as you can make it to your size and taste.
Below, you'll see the faux fur headband I saw at Target in the upper left side. And look at all the other crochet and knit look pieces here! Those faux fur hats down at the bottom are cute and I wish I had time to make one of those as well.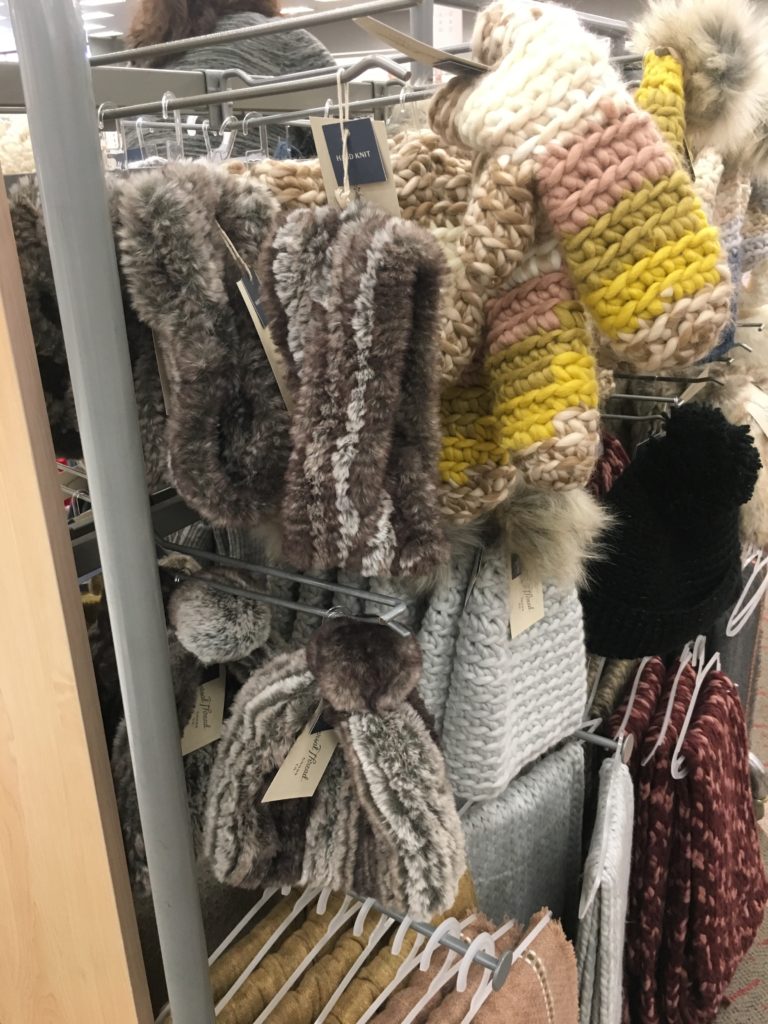 These headbands make for quick, easy and completely practical stocking stuffers, don't you think? Alright, let's get to this fast and simple crochet project.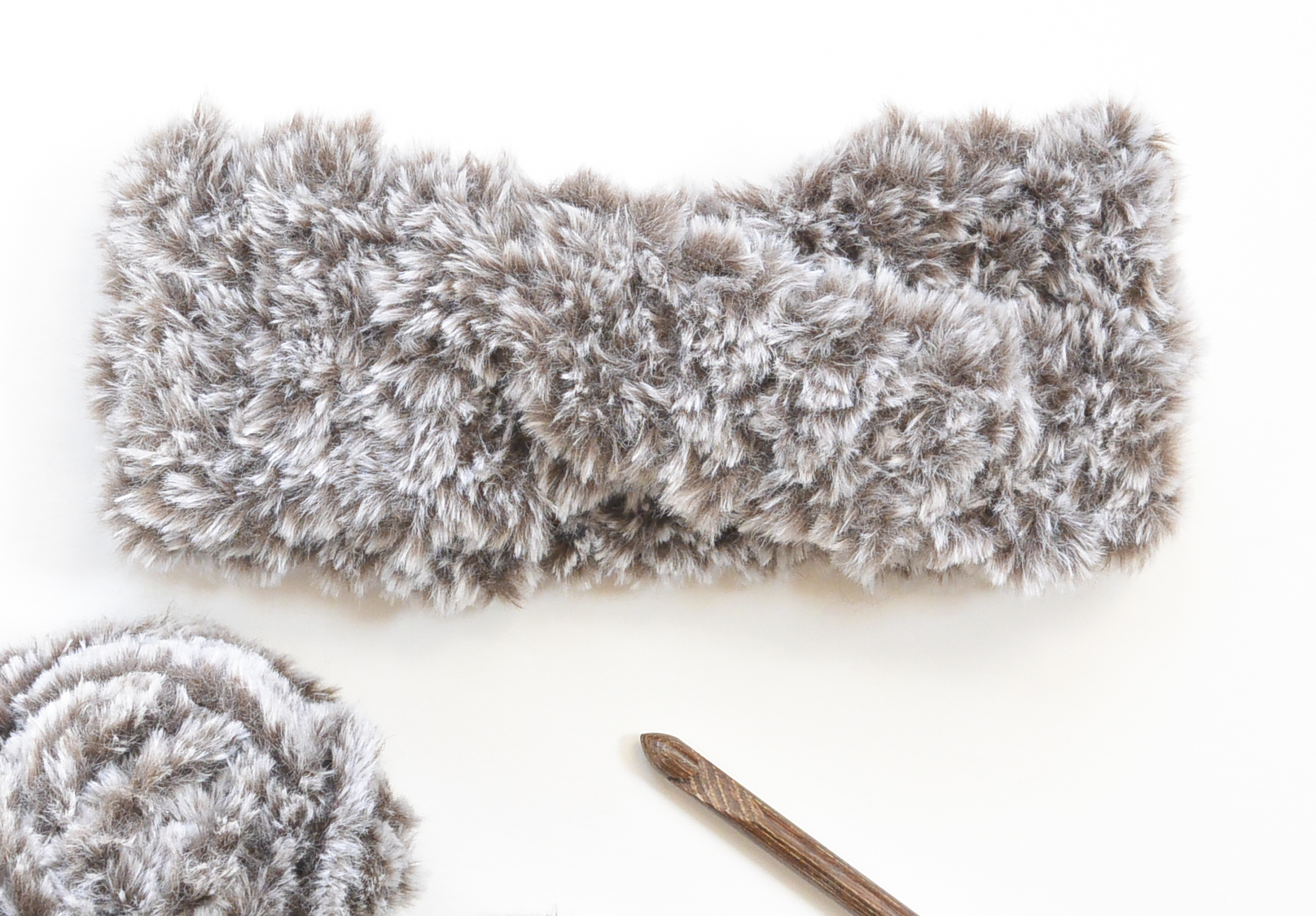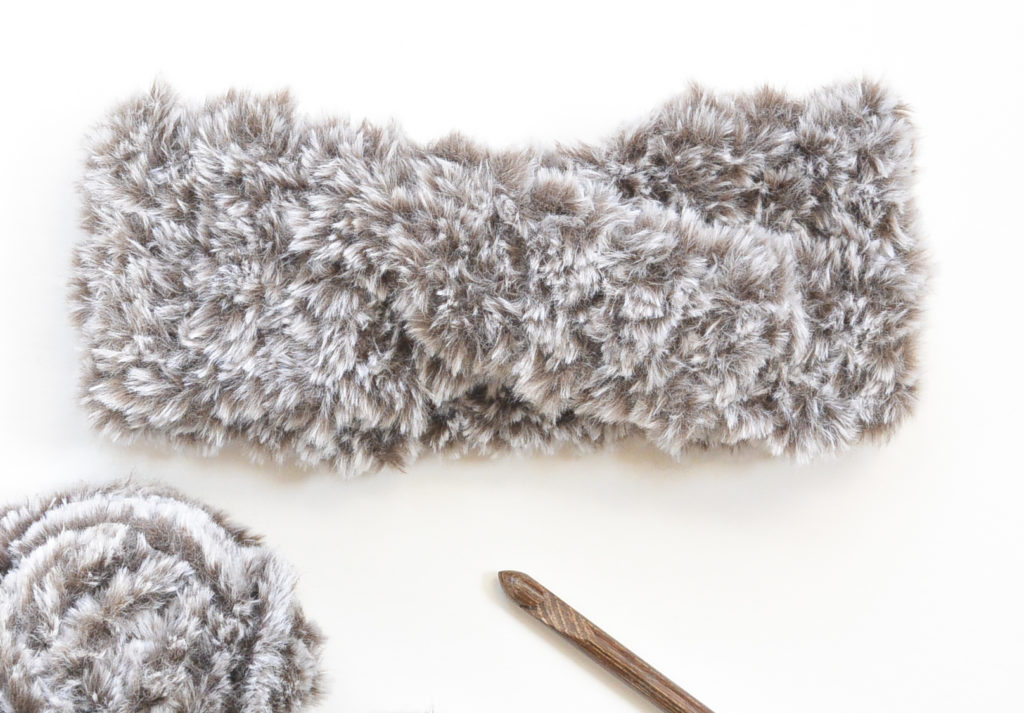 Note: This tutorial isn't in my Etsy shop or Mamas Makers Member downloads as it's a tutorial rather than a true pattern. Enjoy!
Crossed Fur Headband Crochet Tutorial
You'll need:
1 Skein Lion Brand Yarn Go For Faux Fur (HERE) (pattern uses less than a skein) or comparable faux fur yarn
US Size P 11.5 mm crochet hook
Scissors
Size: I've shared how to make it for a women's size, but it's easily adjusted for children or toddlers
My twisted headband measures approximately 4″ wide. It would be super cute to make this even wider! You can make it any width you'd like by starting with a shorter or longer chain. Simply make a chain with an odd stitch count (this will give you an even stitch count once you single crochet across the row). You need to be able to divide the stitches evenly when you create the "crossed" section. Adjust the length for smaller child's sizes.
With your size P 11.5 crochet hook and faux fur yarn, chain 7. Next, you will single crochet in each stitch across the row (you'll have 6 stitches across). Next, chain 1 and turn, then single crochet across the next row. Continue in this manner, simply single crocheting until your piece is approximately 7″.
Once your piece is approximately 7″ long, you will divide your stitches.
Next, chain 1, turn and single crochet in each of the next 3 stitches. Continue to single crochet in the next 3 stitches only, working in rows, until you've worked about 5″ of this section (entire piece should be about 12″ long).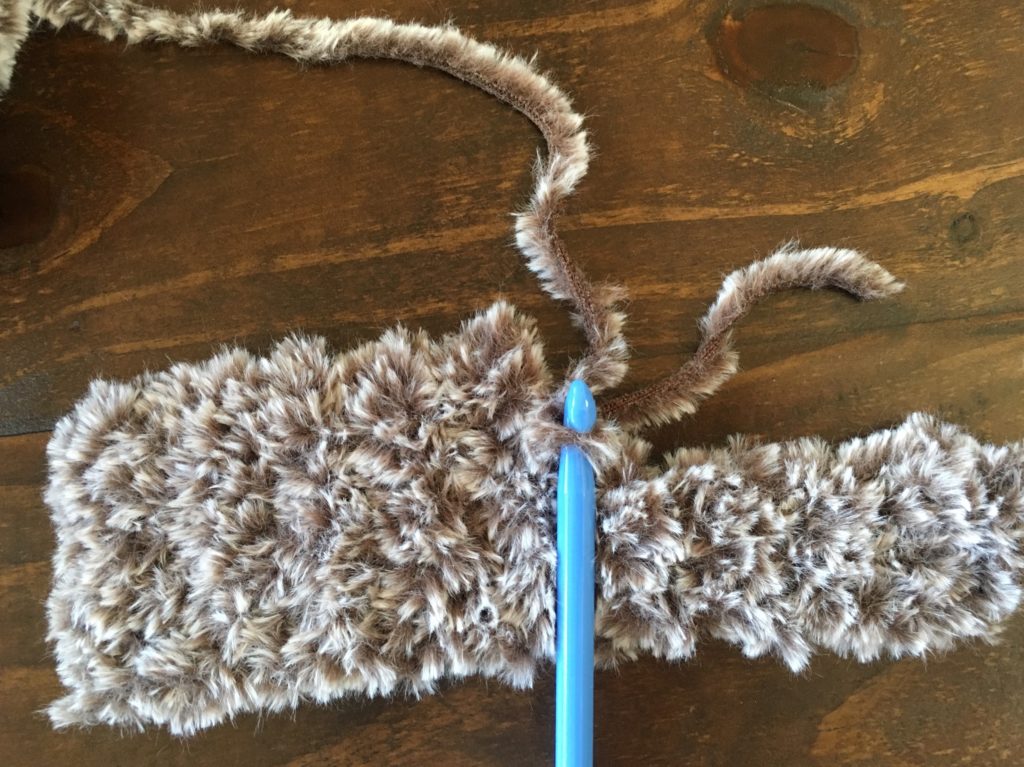 You'll now want to make the other section. Cut your yarn and attach it to the other side. Single crochet in the first 3 stitches, working in rows, until this piece matches the last section that you made.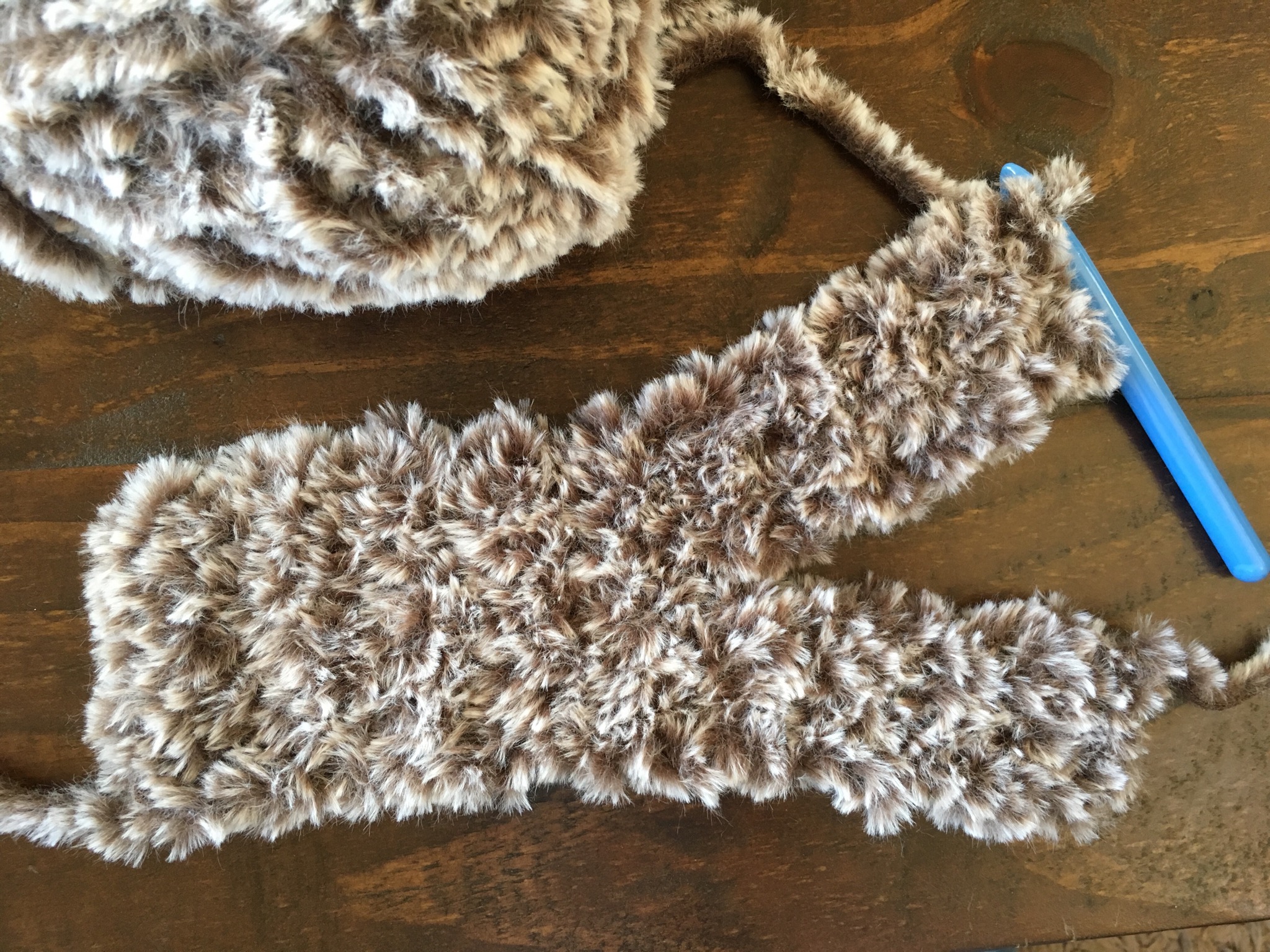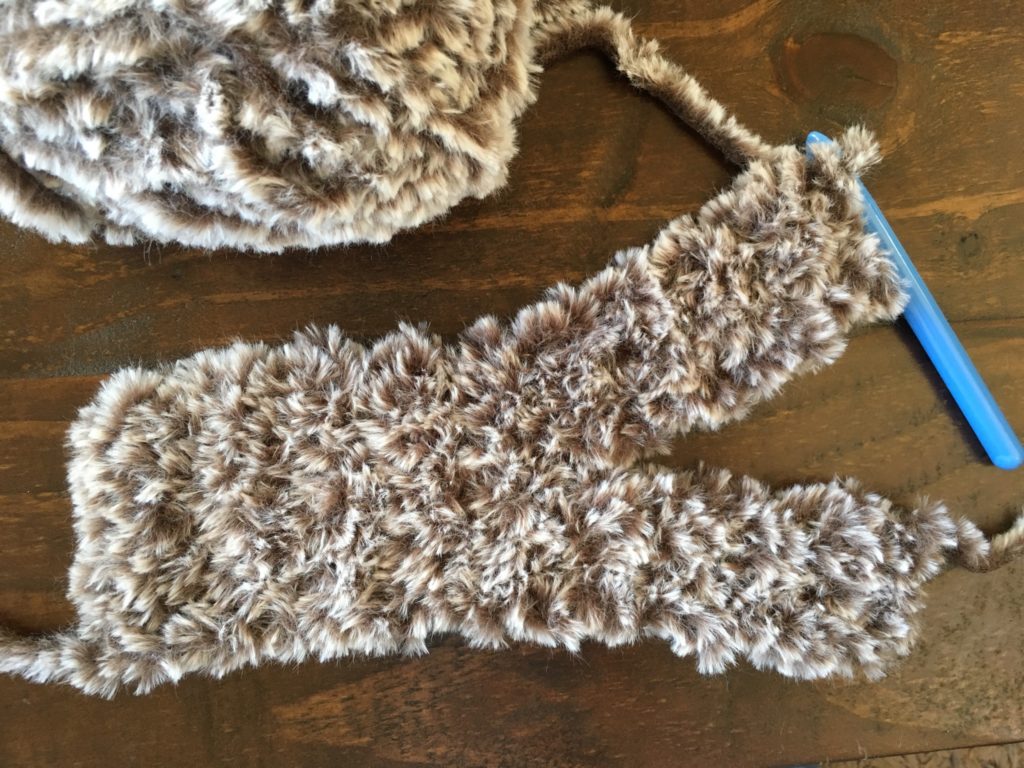 Next, you'll cross these pieces over one another to make the cute little twisted look!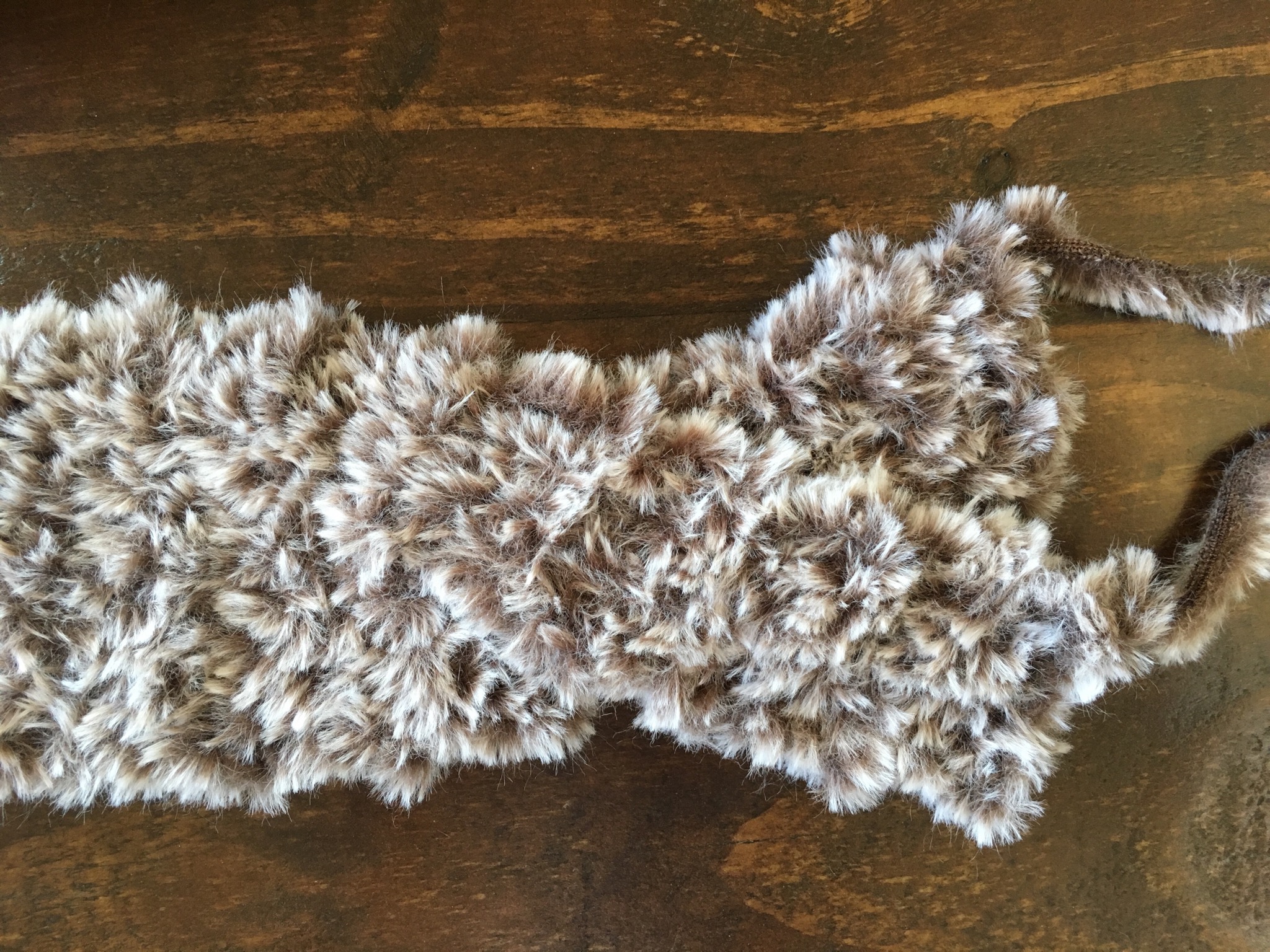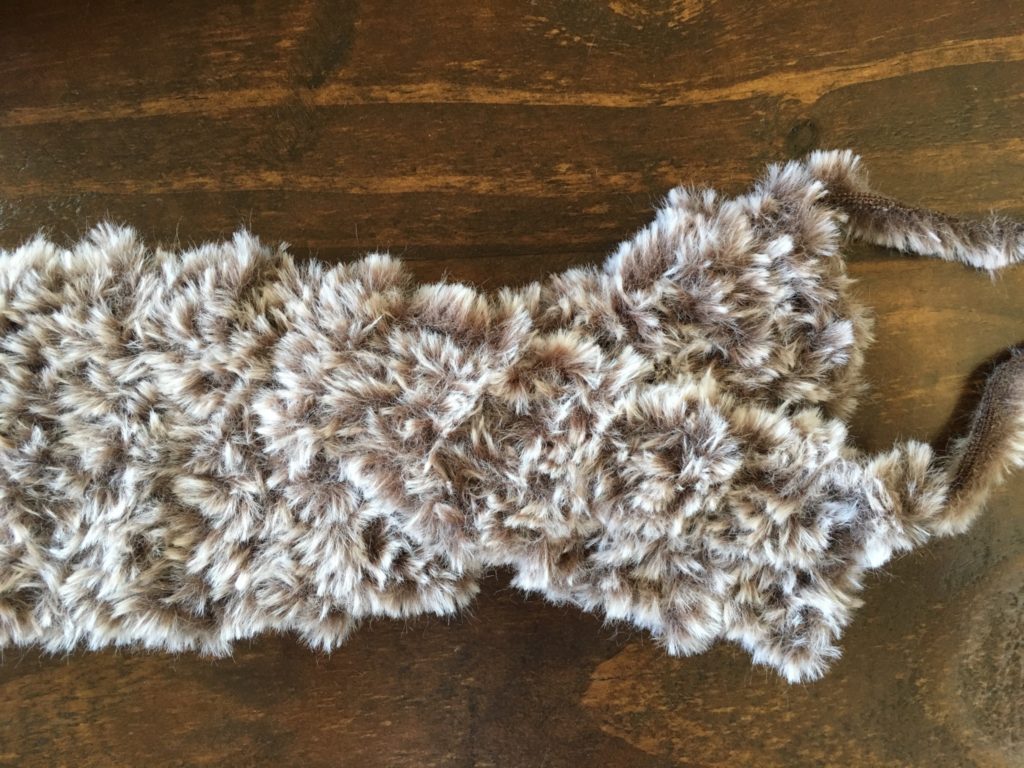 Finally, crochet the two ends together. Continue to single crochet 6 stitches across, working in rows, for about 7″.
Your entire piece should measure about 19″ long for a women's size. Now you will simply whip stitch or slip stitch seam the two ends together. That's it!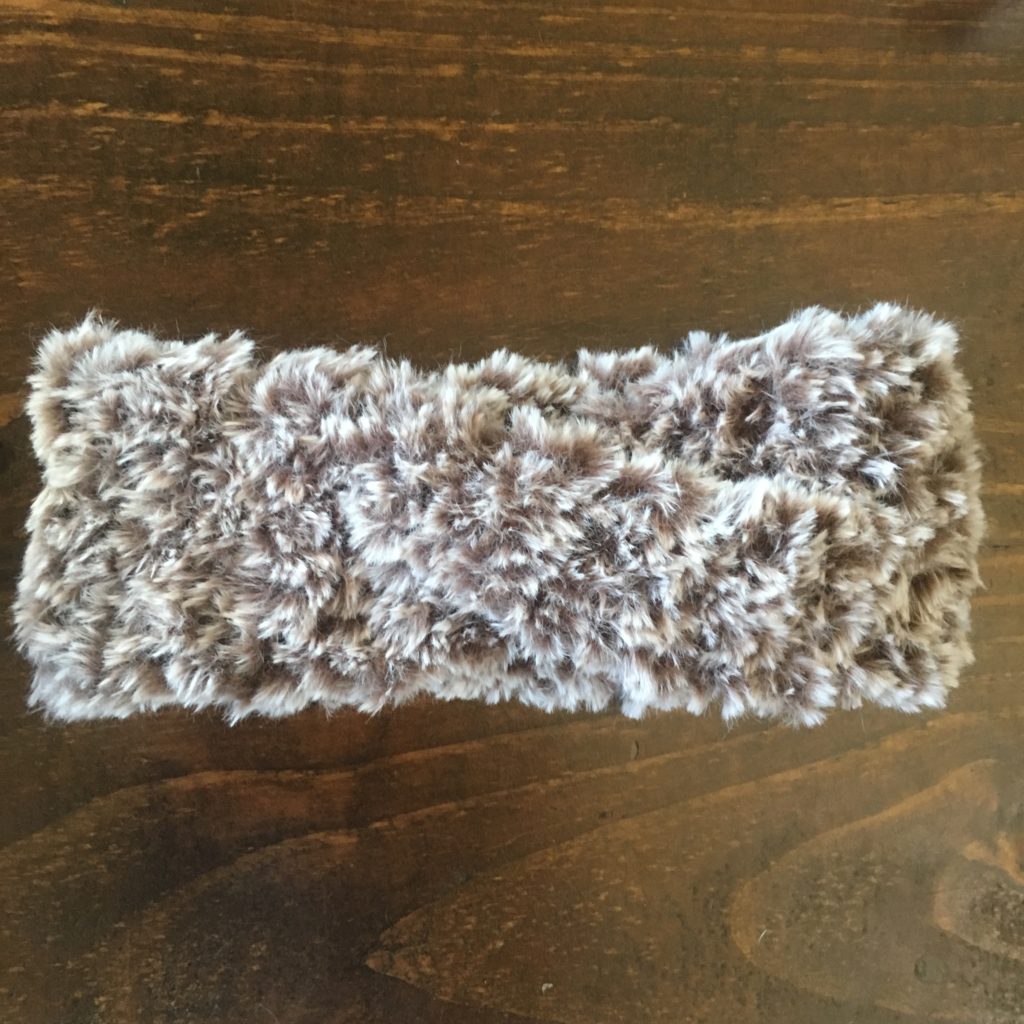 Tie off and weave in ends! Isn't it cute and cozy?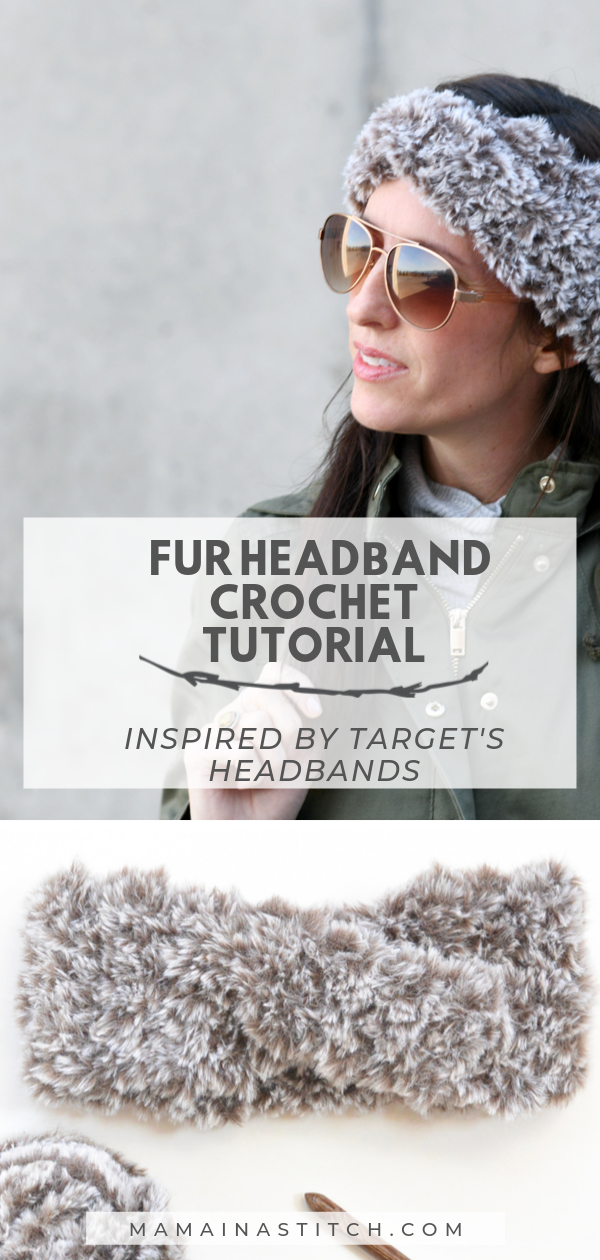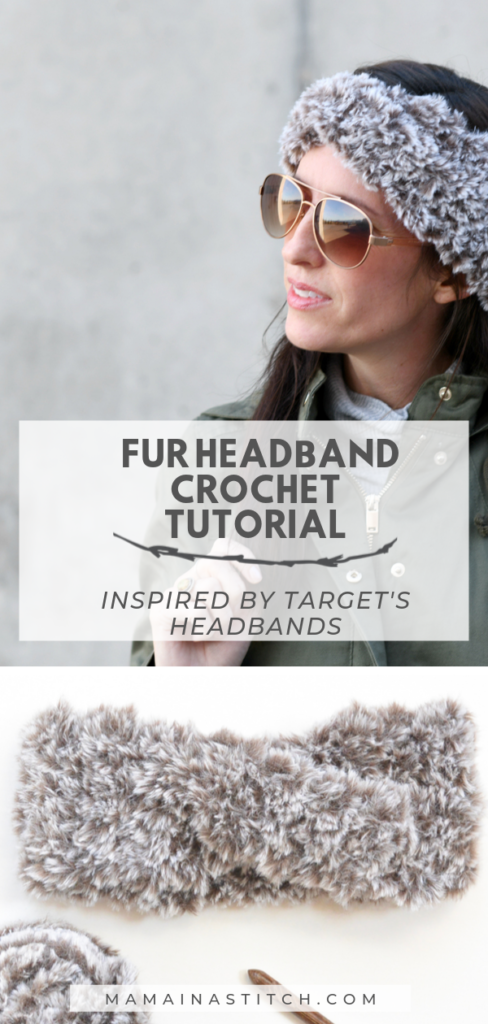 You can have a lot of fun making these in various colors. I chose the "Mink" color because it was the most similar to the one I saw at Target. I also happen to really like the color! What color would you make yours?
Hope you enjoyed making this fun little headband!
XO,
Jessica