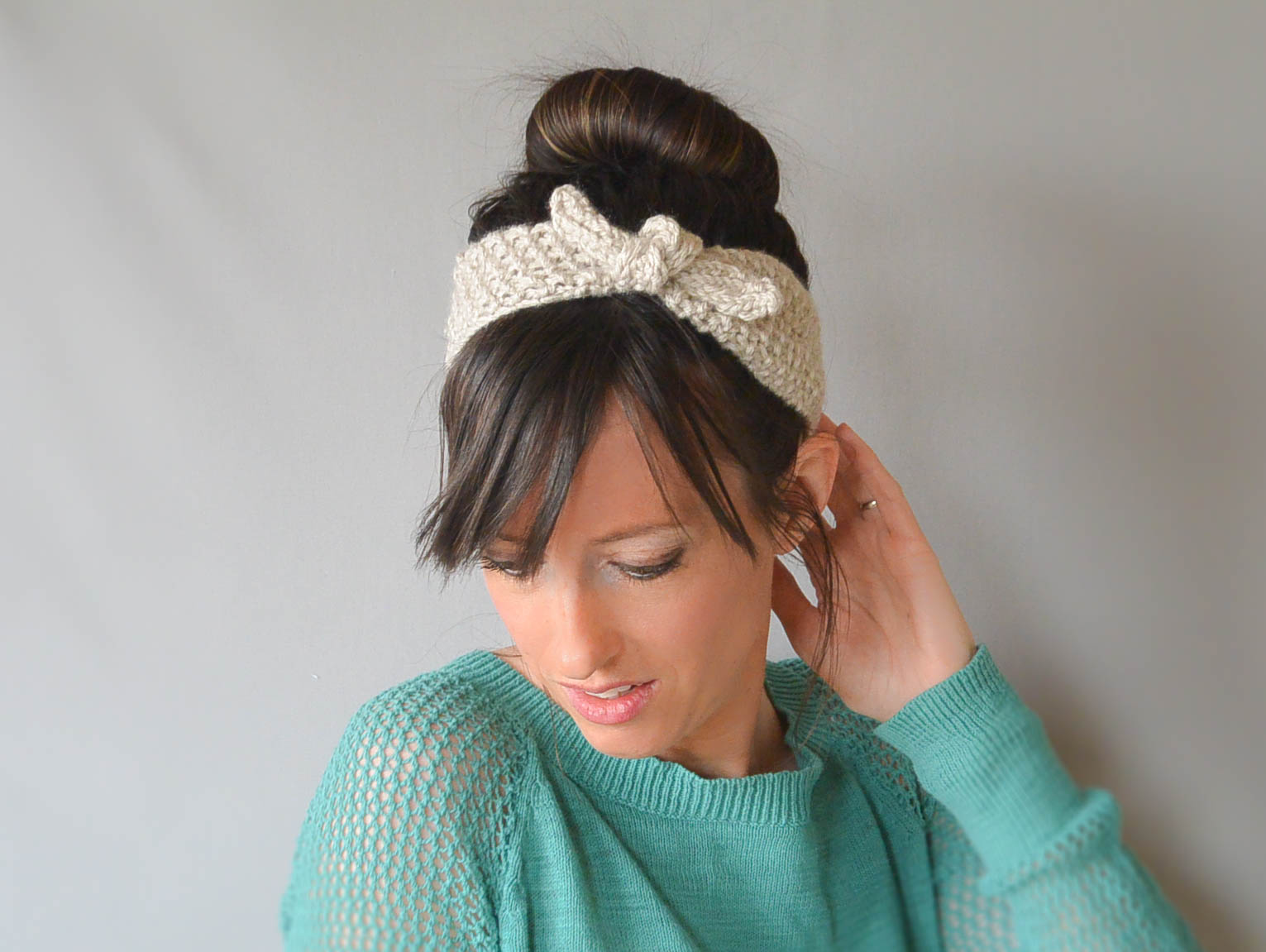 For a while now, I've wanted to knit a vintage looking, tie up headband. After walking around downtown a couple of weeks ago on a warm spring day, I spotted a headband like this, only it was made with red and white fabric. The whole rockabilly look is so cute, but I could never pull it off. This is as close as it gets for me. 😉
Spring could be the perfect time to wear this or give it as a gift, don't you think? I had dreams of wearing it out in the garden with baby girl on a hot spring day and having a quintessential spring photo to post. Unless that spring photo was meant to include a foot of snow and me donning a giant parka and frozen purple lips, there aren't going to be any outdoor pictures. (Just the one you see below that I took on my deck just before the snow 😉 )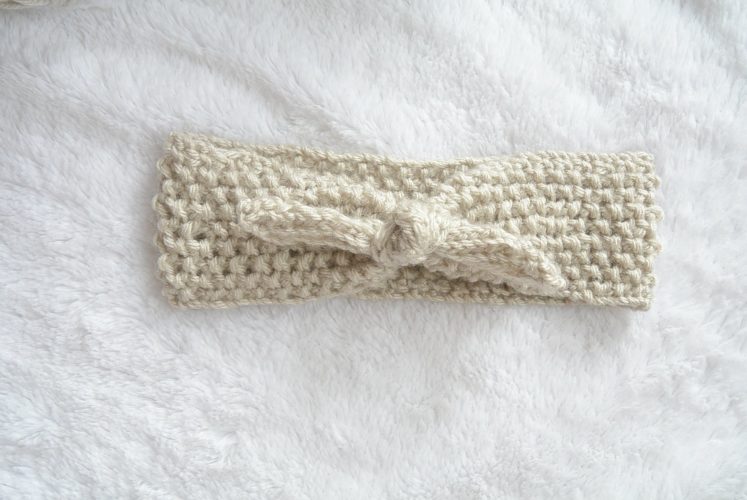 There really isn't anything tricky to this headband, but I had to remind myself how to "make one" (M1) when knitting. I know, it probably seems funny that I needed to remind myself how to do this. Decreasing has always been easy for me, but increasing just doesn't stick with me as well for some reason. The increases and decreases are very minimal.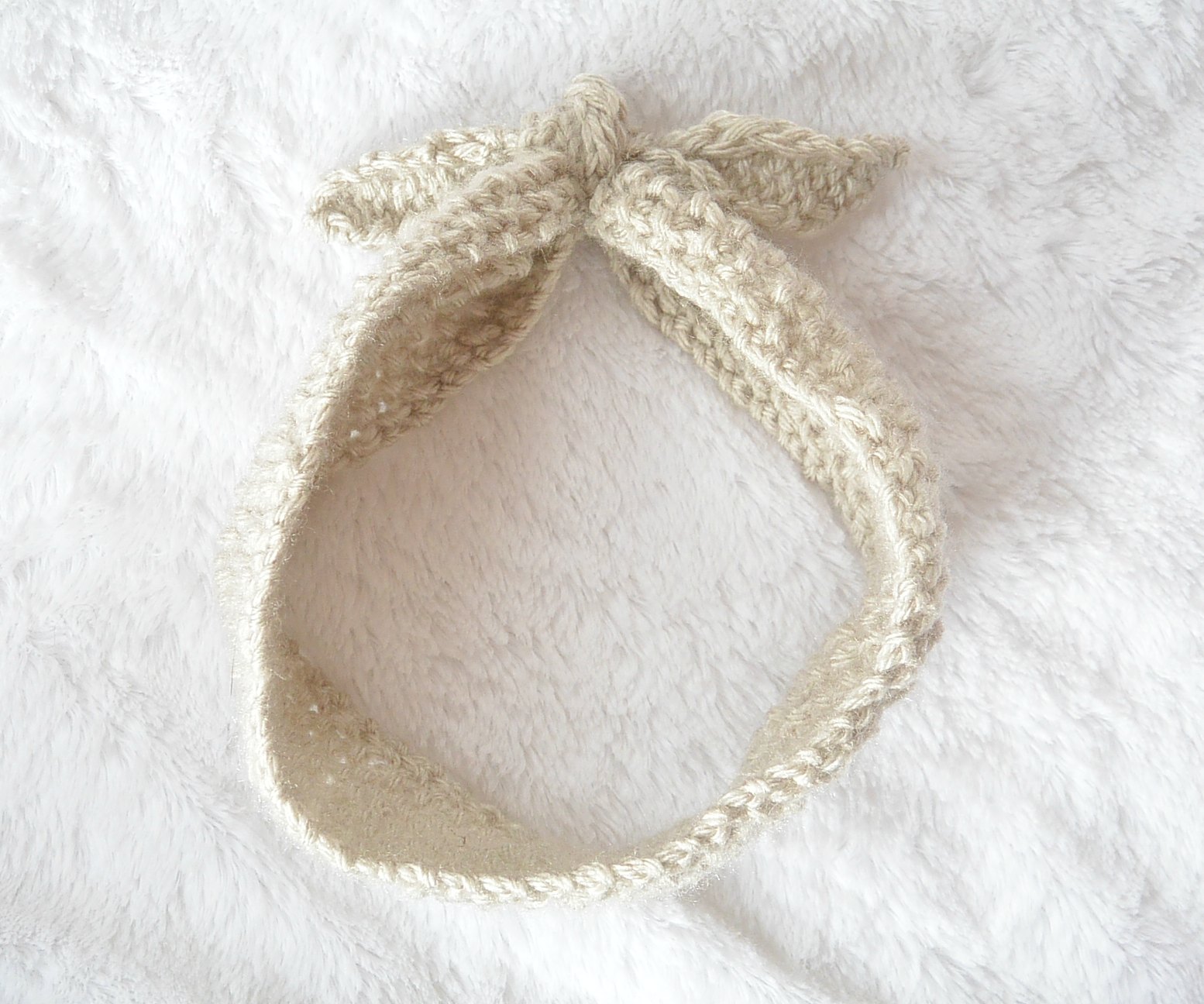 Notes:
This is headband is made in one piece.
You need to know how to knit, purl, knit 2 together, make one.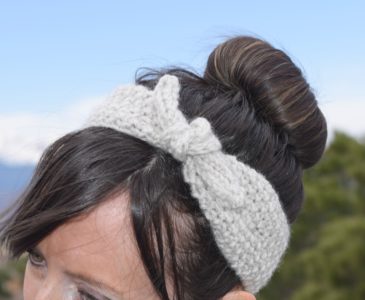 Abbreviations:
m1 – make one (Increase by making a stitch. It's so easy, do a quick search on YouTube if you don't know how to do it)
k – knit
p – purl
k2tog – knit two together – decrease
You will need:
US Size 8 Knitting Needles
Less than one skein Lion Brand Vanna's Choice in Linen (or your choice of color) comparable worsted weight yarn

Lion Brand Vanna's Choice Heather Yarn – $3.08
Retail Price: $4.40
You Save: $1.32
from: Craftsy
(Above link is an affiliate link, which I make a small commission on if you purchase through the link)
Scissors
Tapestry needle to weave in ends
First, here's the pictures of how you put the headband together (then, check out the written pattern below!):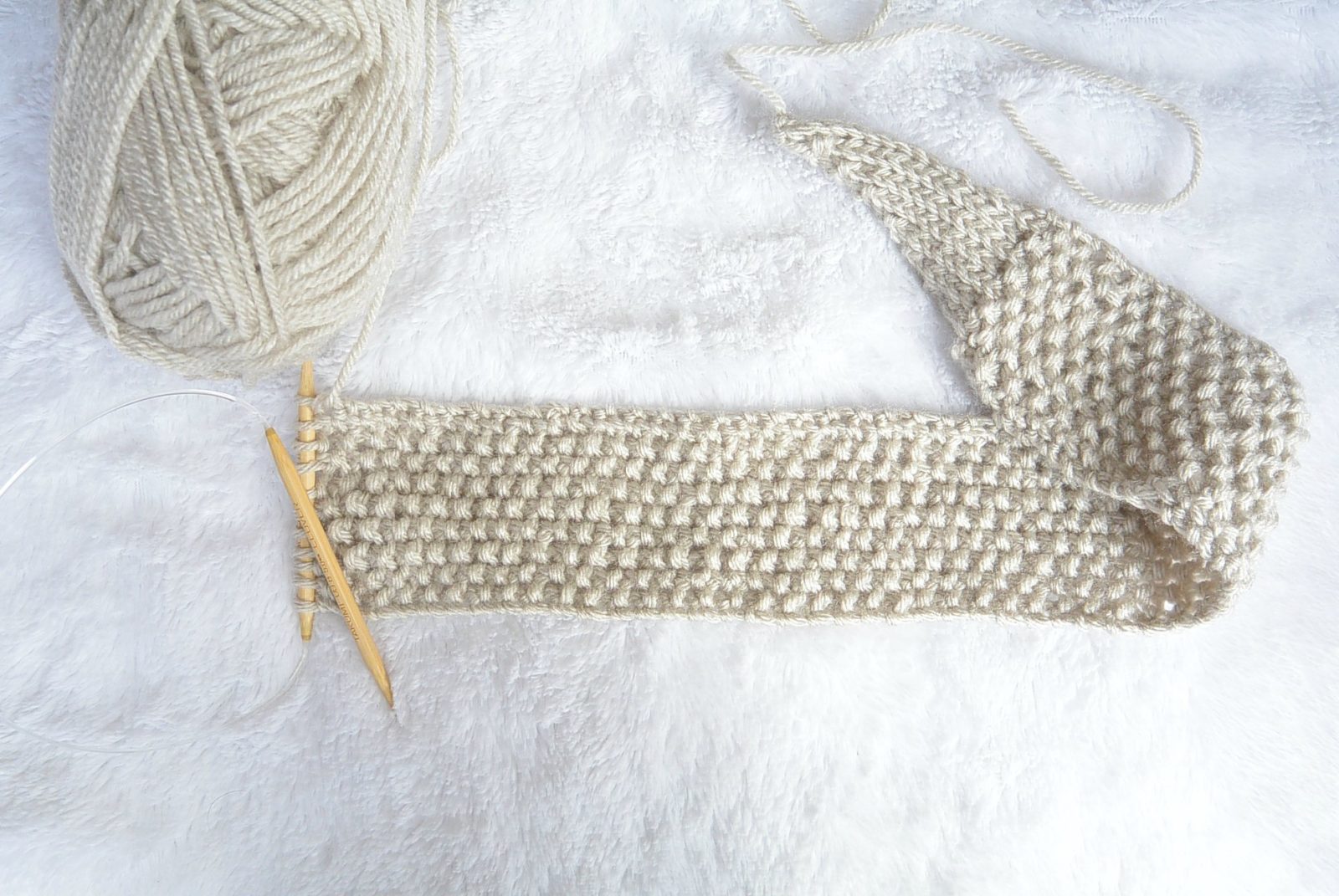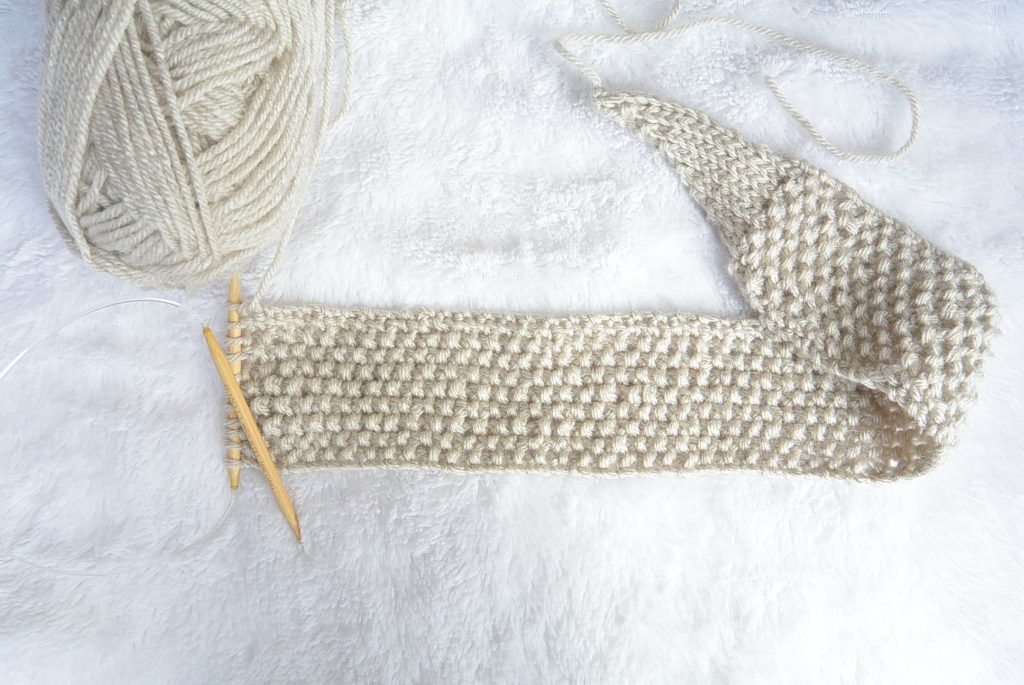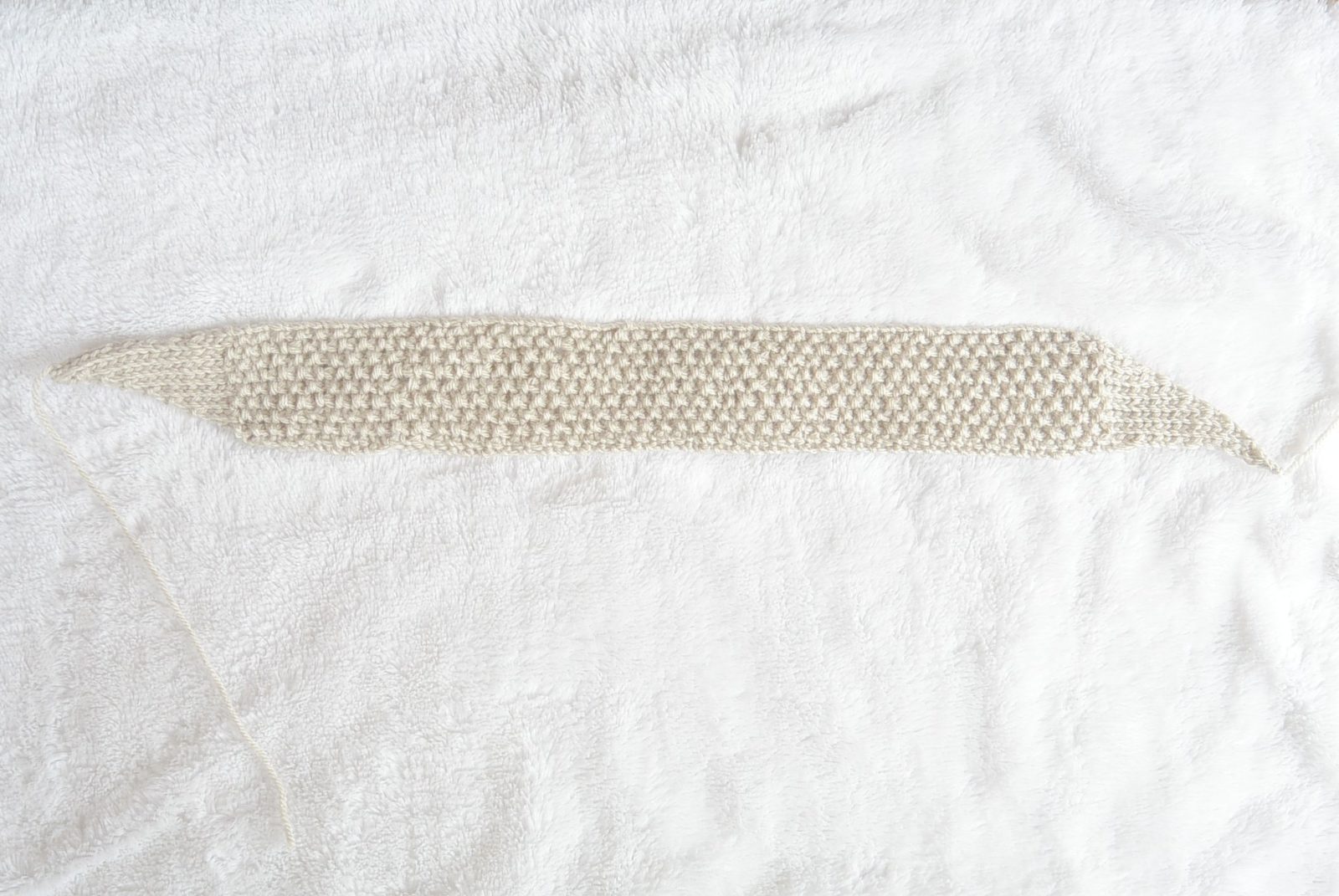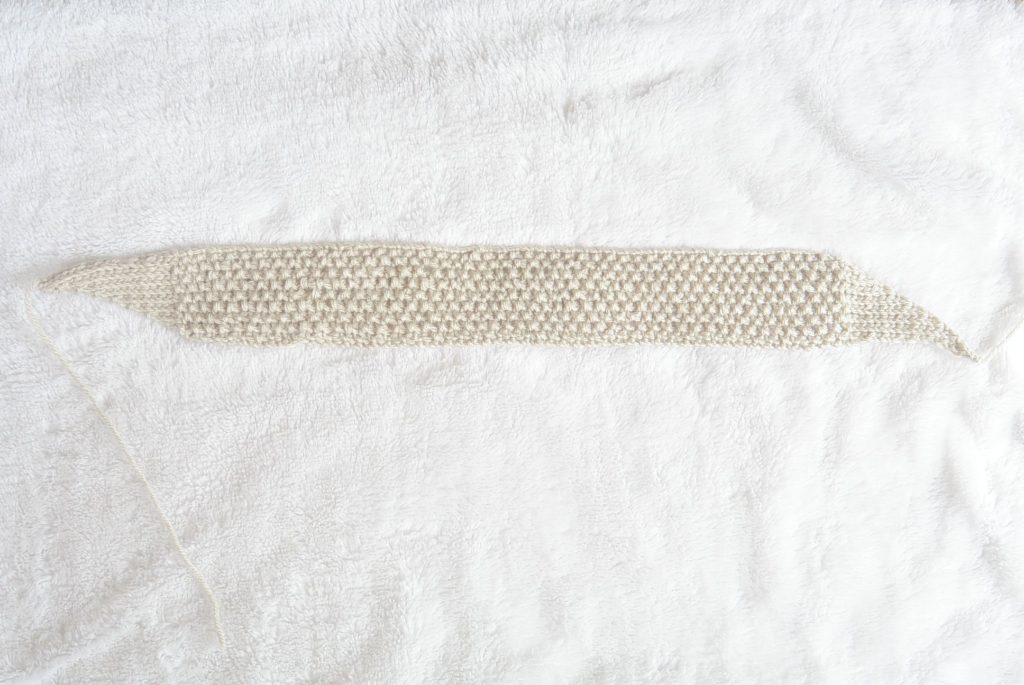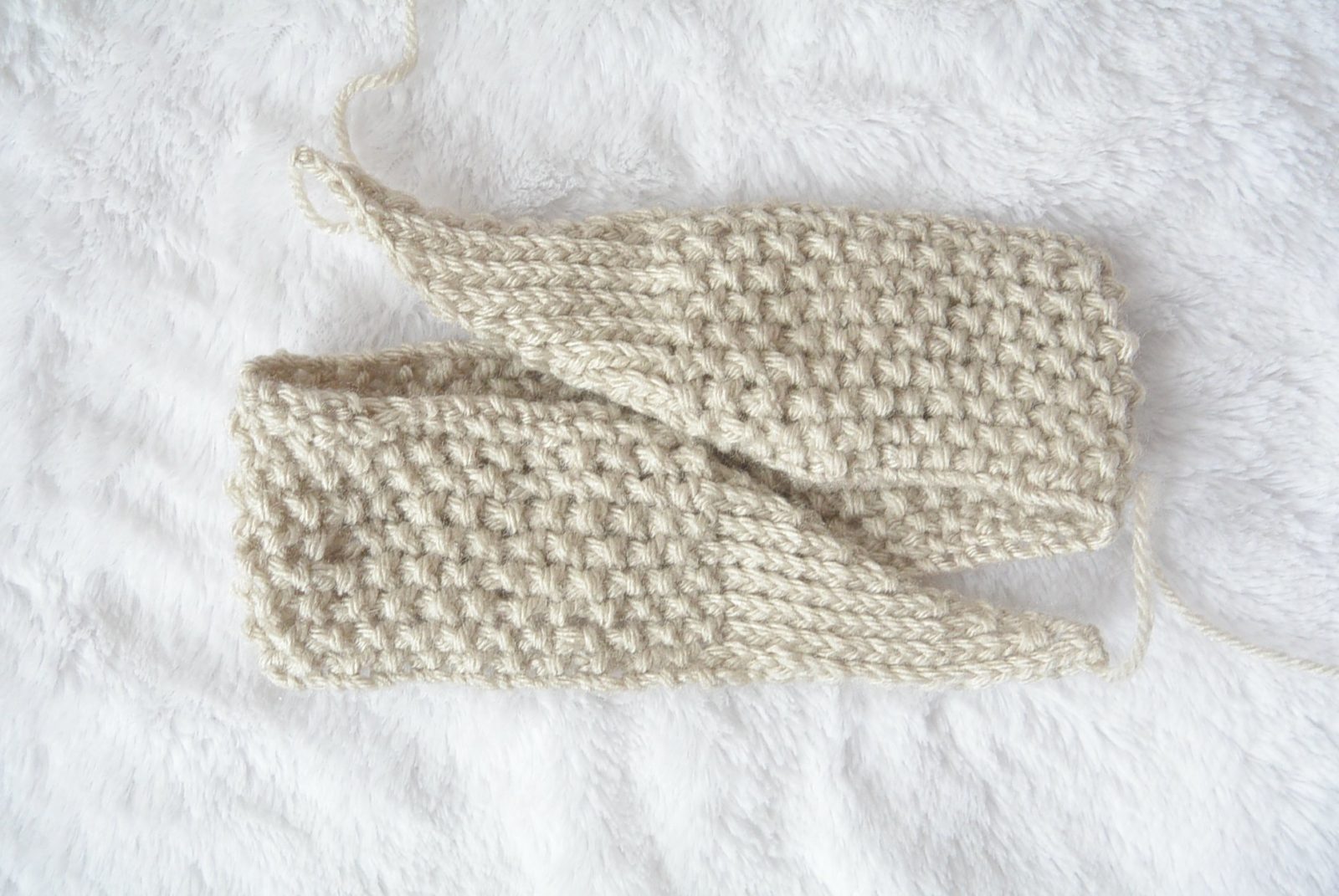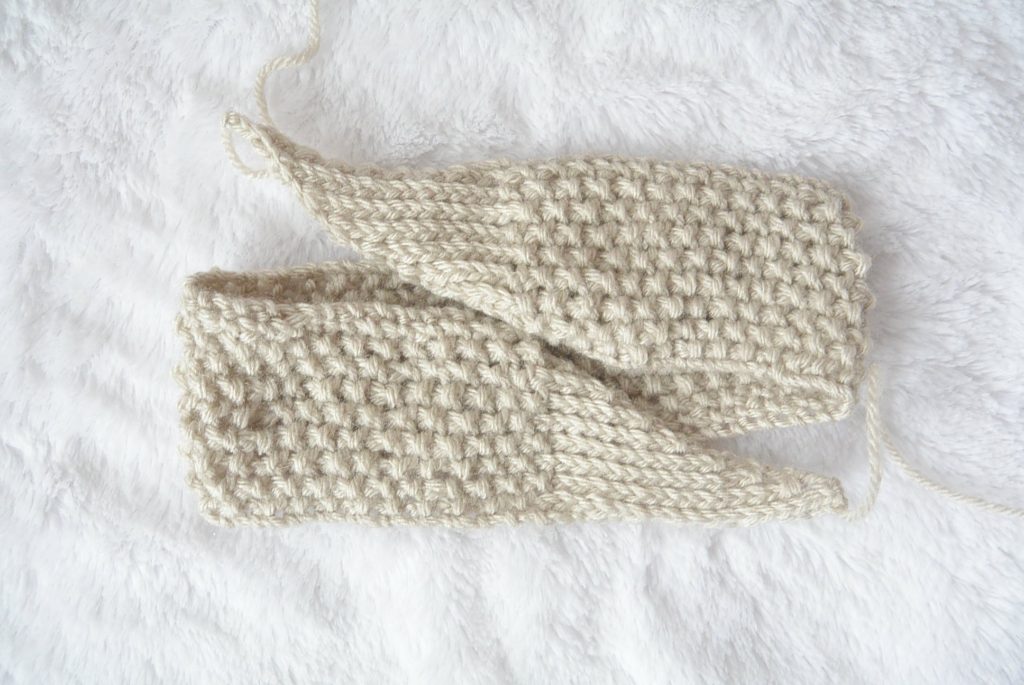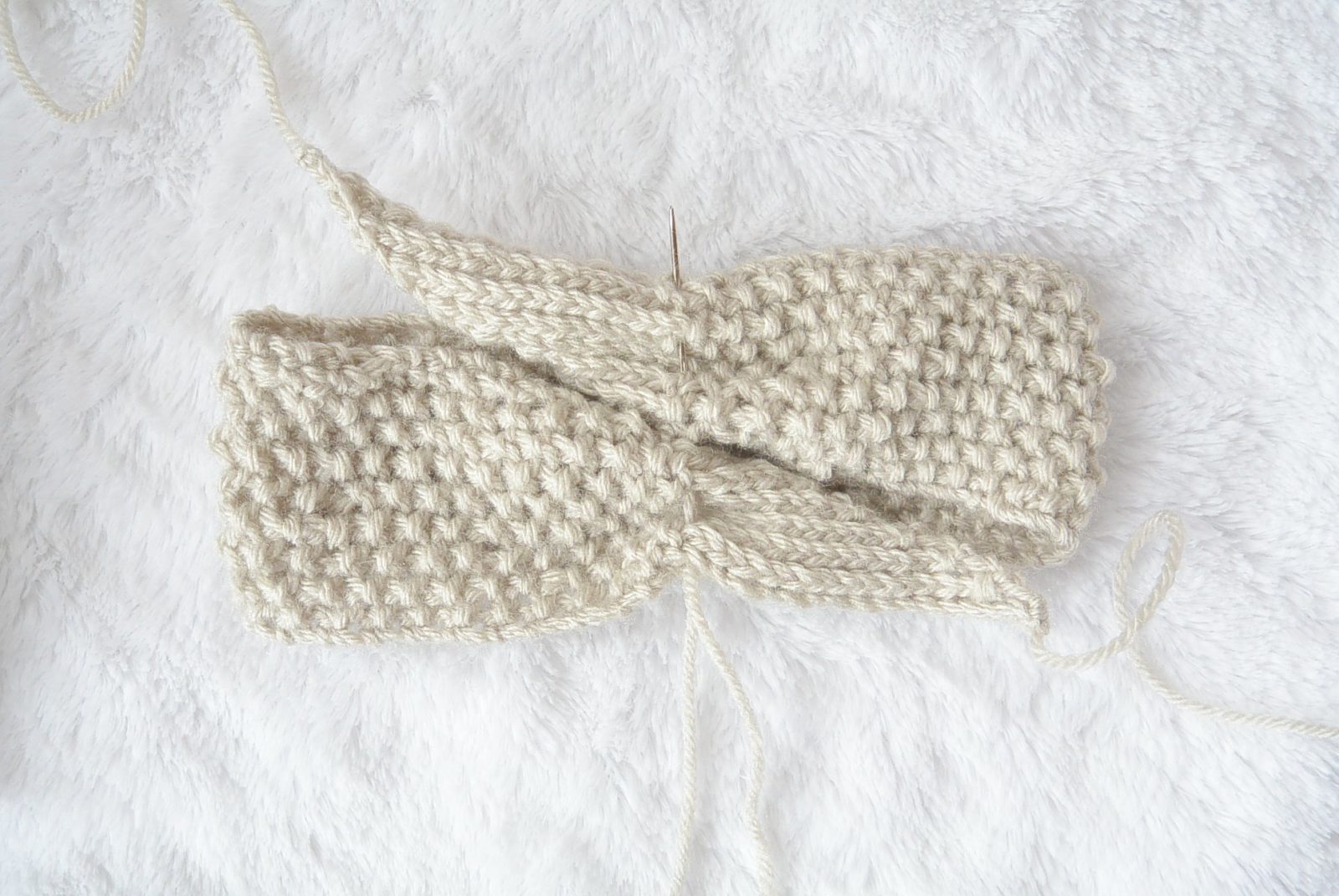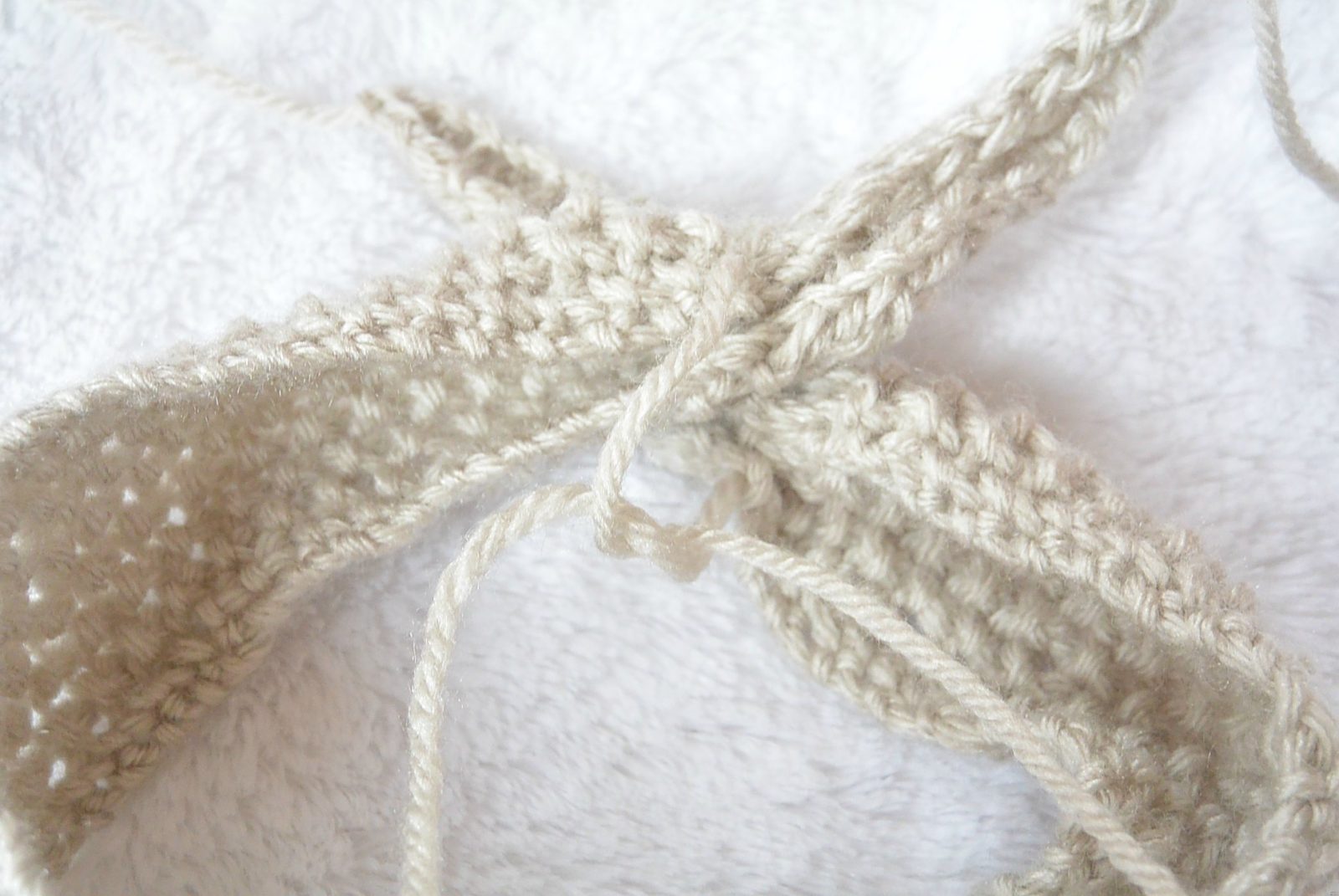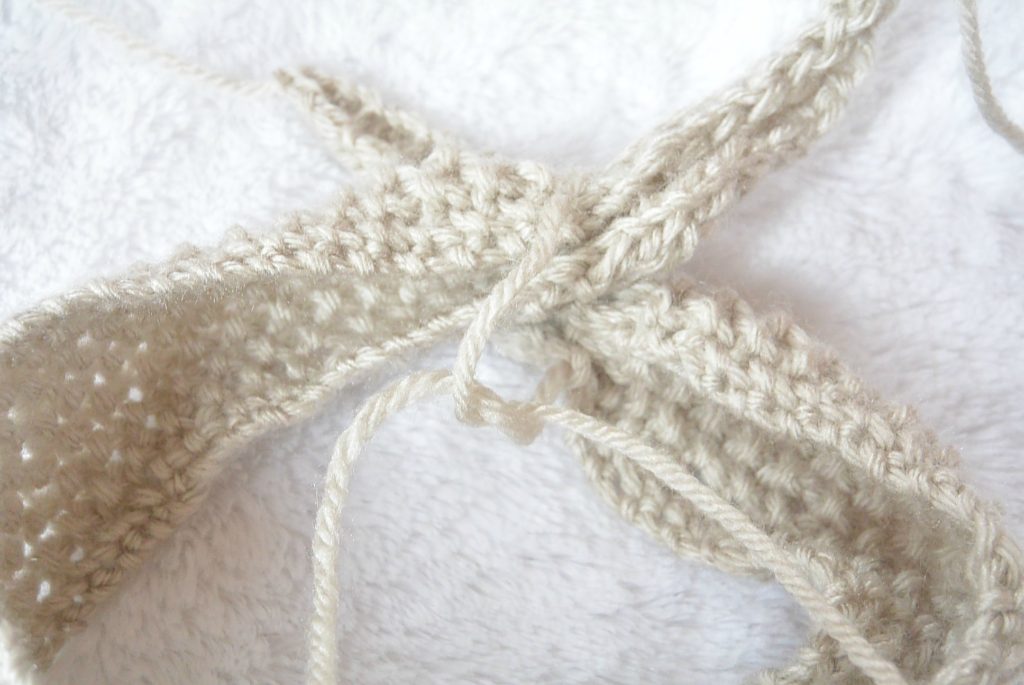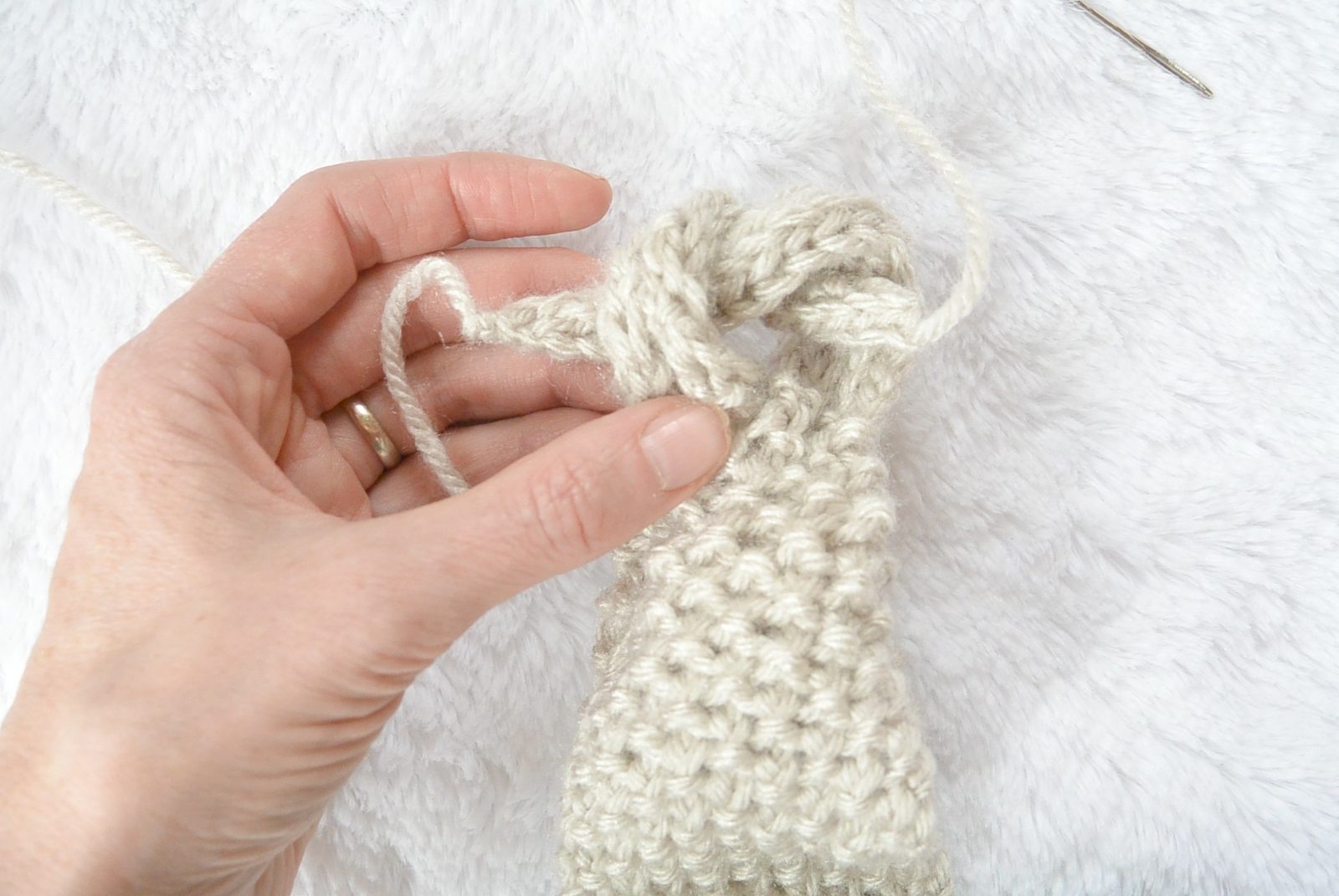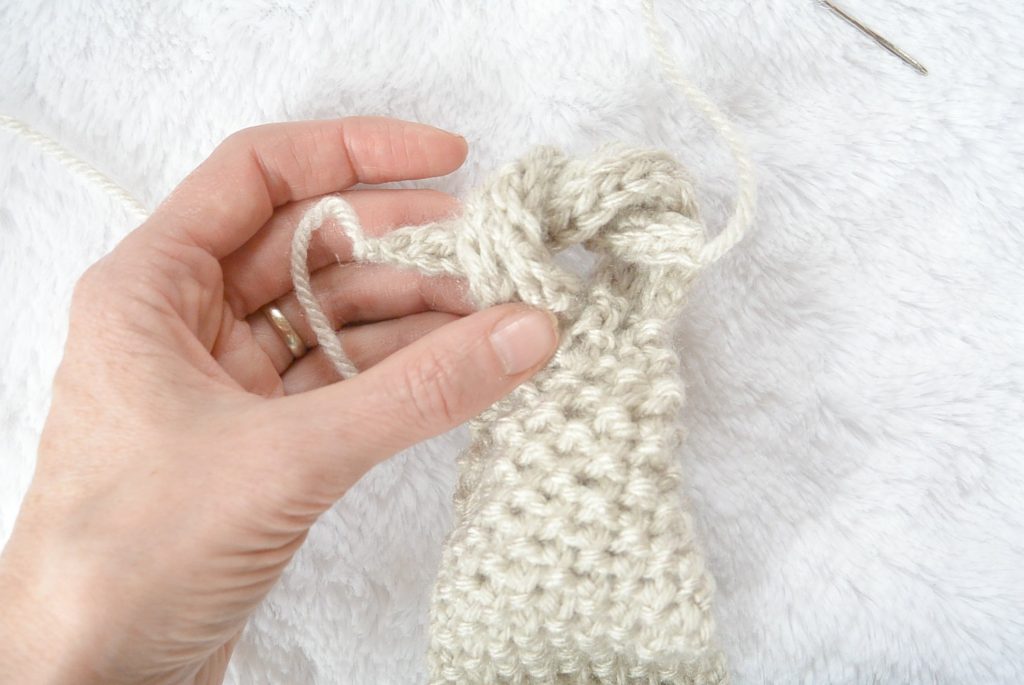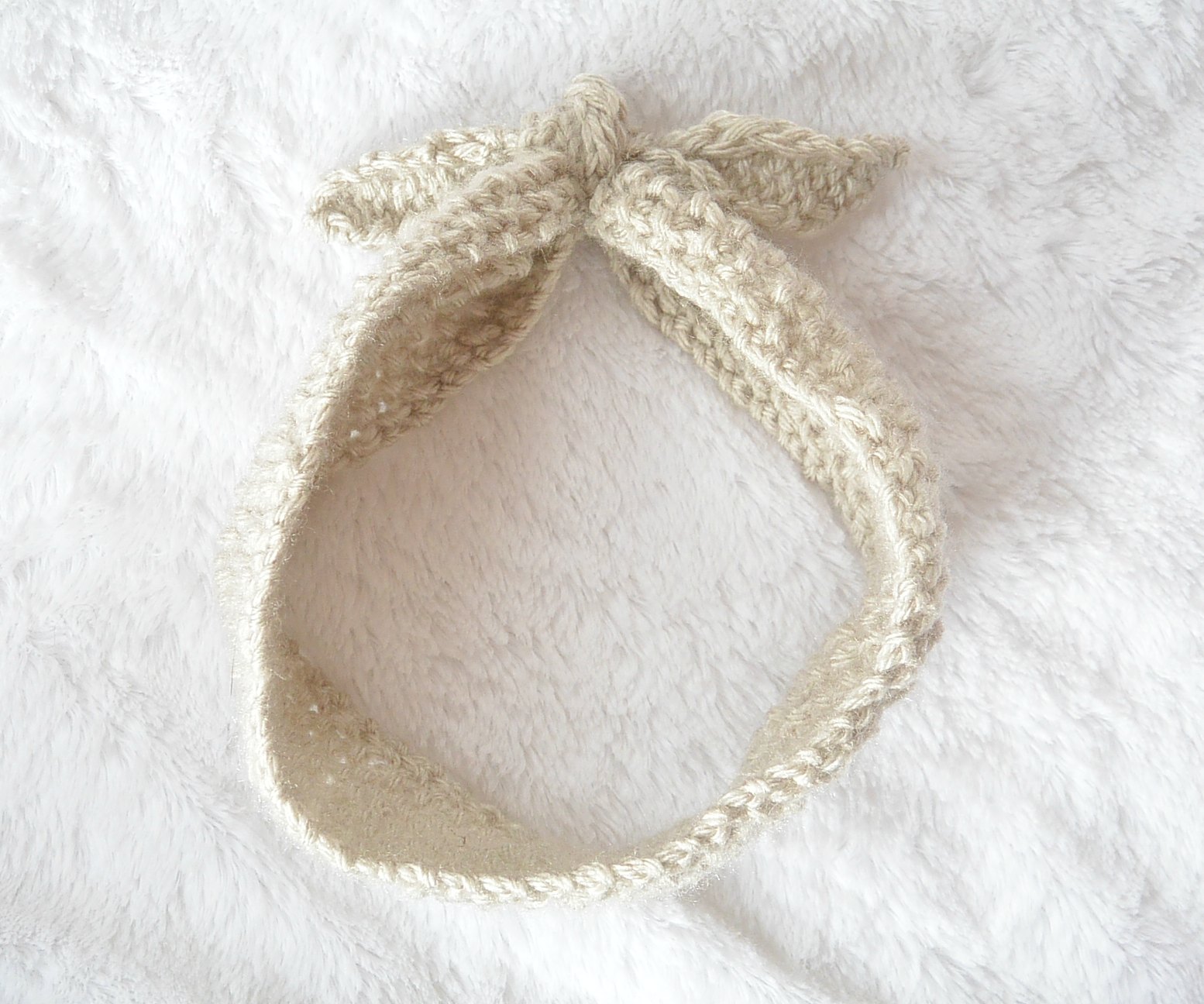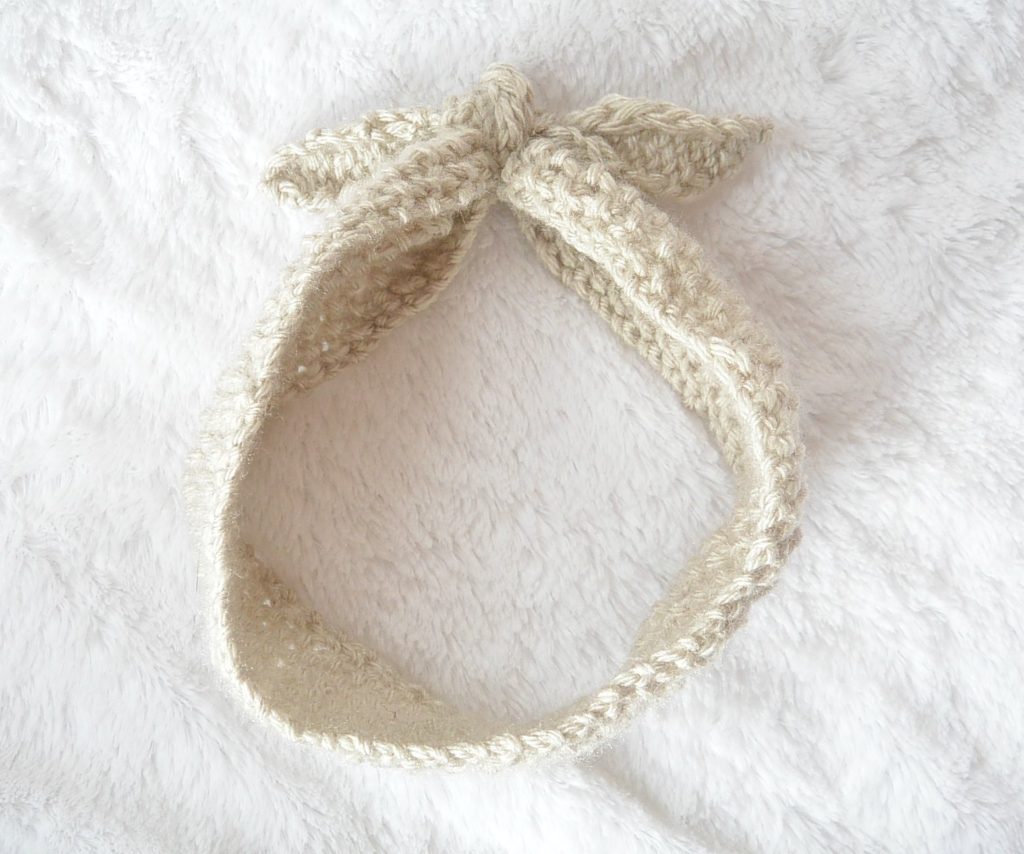 **The length of the seed stitch section is the length that will go around your head. The headband is stretchy, but make you can make this larger or smaller by increasing the length of the seed stitch portion. You may want to test it on your head before tying it all off!
Pattern:
Cast on 1 stitch (You will begin working in stockinette and increasing, or "make one" (M1) at the end of each KNIT ROW ONLY)
Row 1 M1 (With the one stitch on your needle which you cast on, you will "make one" to have a total of two stitches)
Row 2 Purl across row
Row 3 Knit across row, m1 at last stitch
Repeat Row 2 and Row 3 until you have 11 stitches on your needle
Next Row: k1, p1 across row (this pattern will create the seed stitch)
Repeat this k1, p1 for each row until you have a total length of 20 inches from the beginning (the beginning, meaning the cast on row)
Once you've reached 20″ length total , end on a wrong side row (purl side).
Decrease:
(Now just as we "made one" on each knit row above, we will decrease or "k2tog" at the end of each knit row in this section. We are ending with a section of stockinette, just as we started with a section of stockinette)
Next row – Knit across row, k2tog
Next row – Purl
Continue in this stockinette, knitting 2 together at the end of each knit row, until you have only one stitch left on your needle.
Cut yarn, pull through and tie-off. Weave in ends.
Creating the Tie-Up on the Headband (You can check out the picture tutorial above as well)
Line up the headband as pictured , with the stockinette sections lying next to each other. With your tapestry needle and a length of yarn, work the yarn through the two sides, and pull together. Essentially, you are cinching it up. Now tie a knot underneath the headband. Weave in ends.
Take the two ends of stockinette, and tie over one time (just like the first step of tying your shoes), and pull tightly. You've got your cute little rock-a-billy knot!
Look at you, you hipster. 😉
What do you think of the vintage look? Likey, or no likey? 😉
Thanks for taking the time to let me know in the comments section below!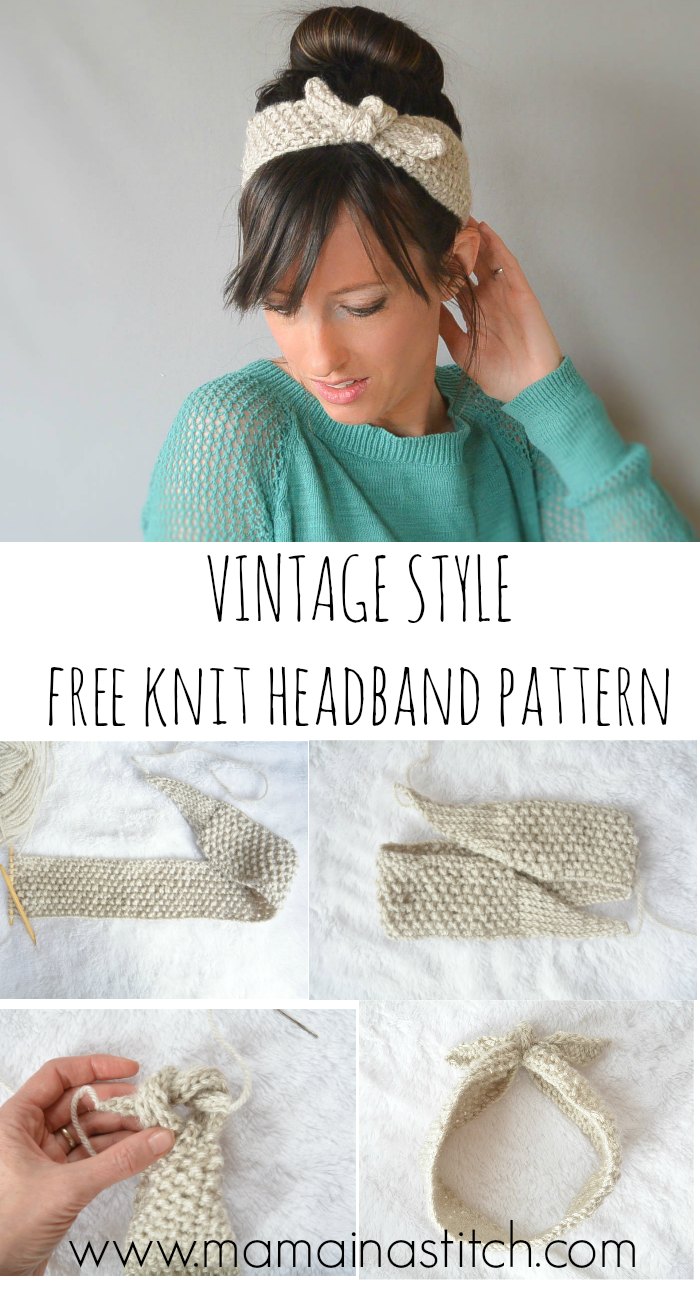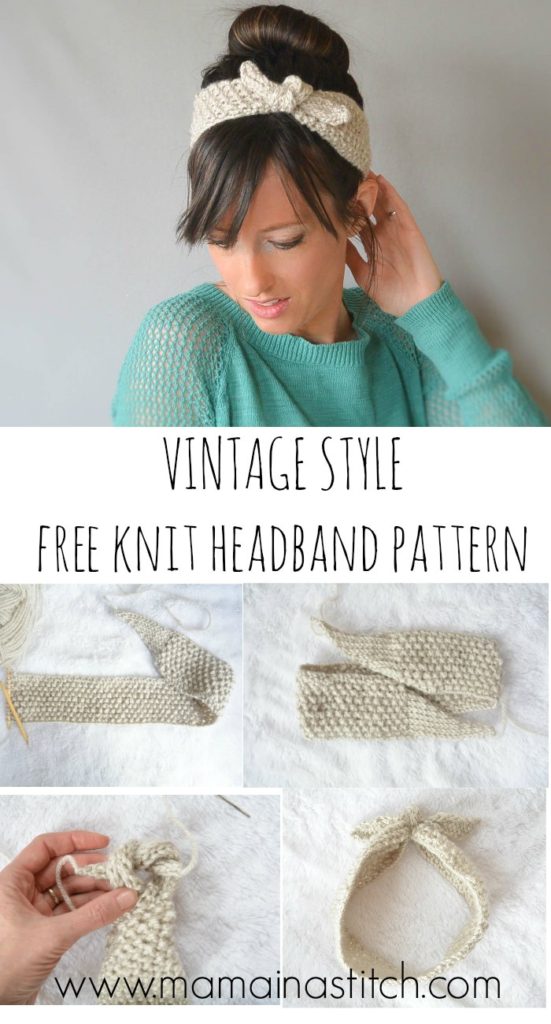 Don't miss a post!
You might also like: