Modern Camp Crochet Blanket Pattern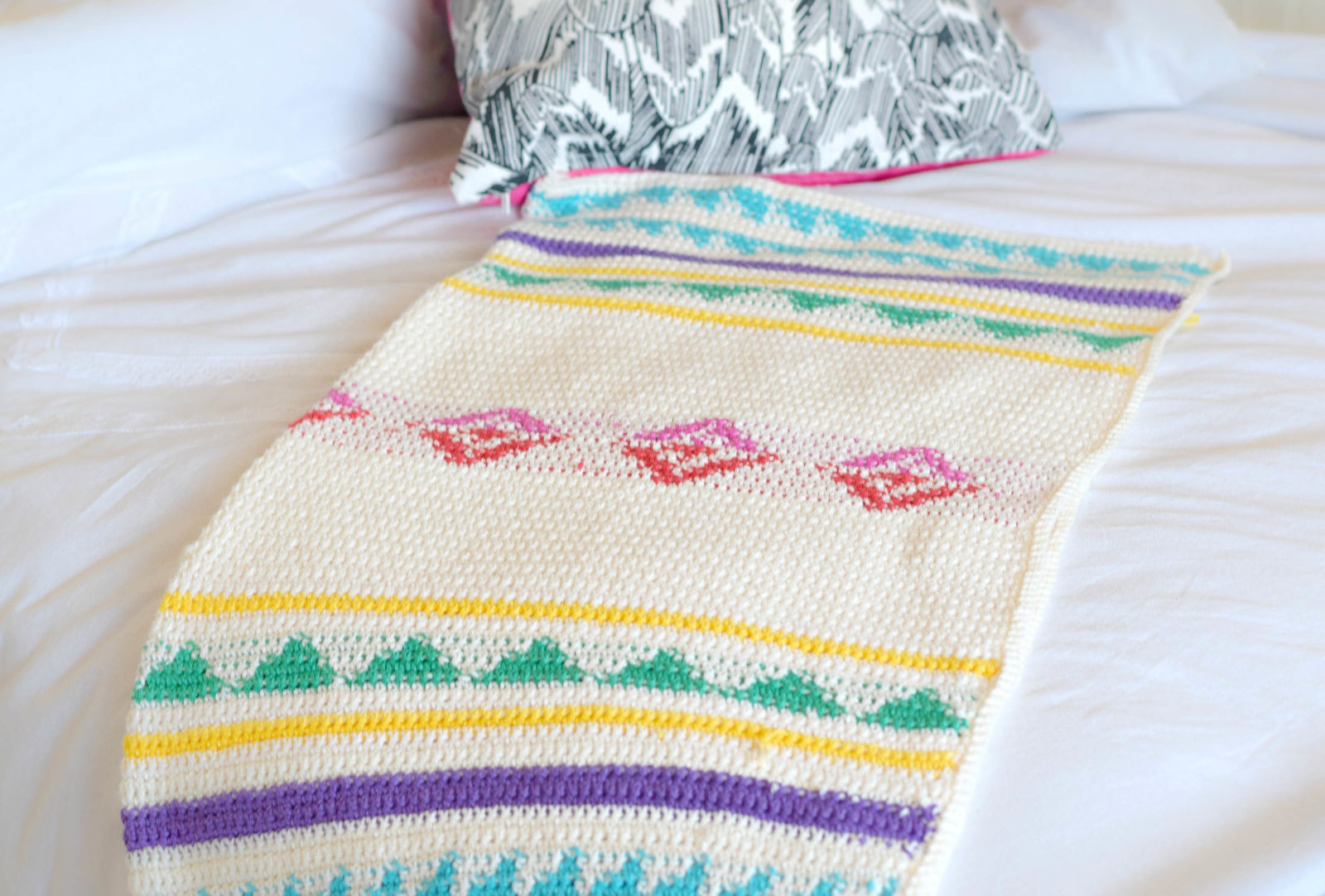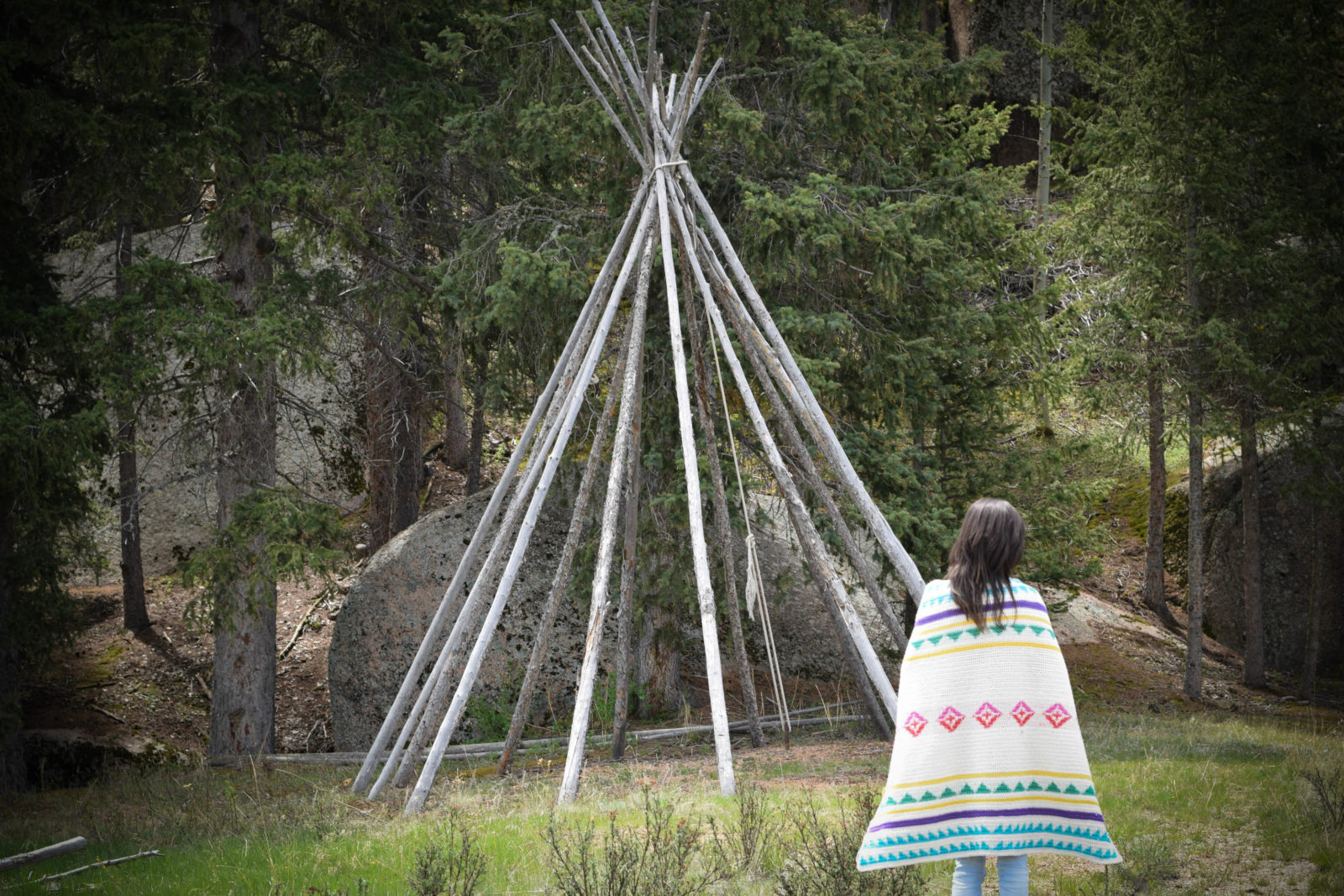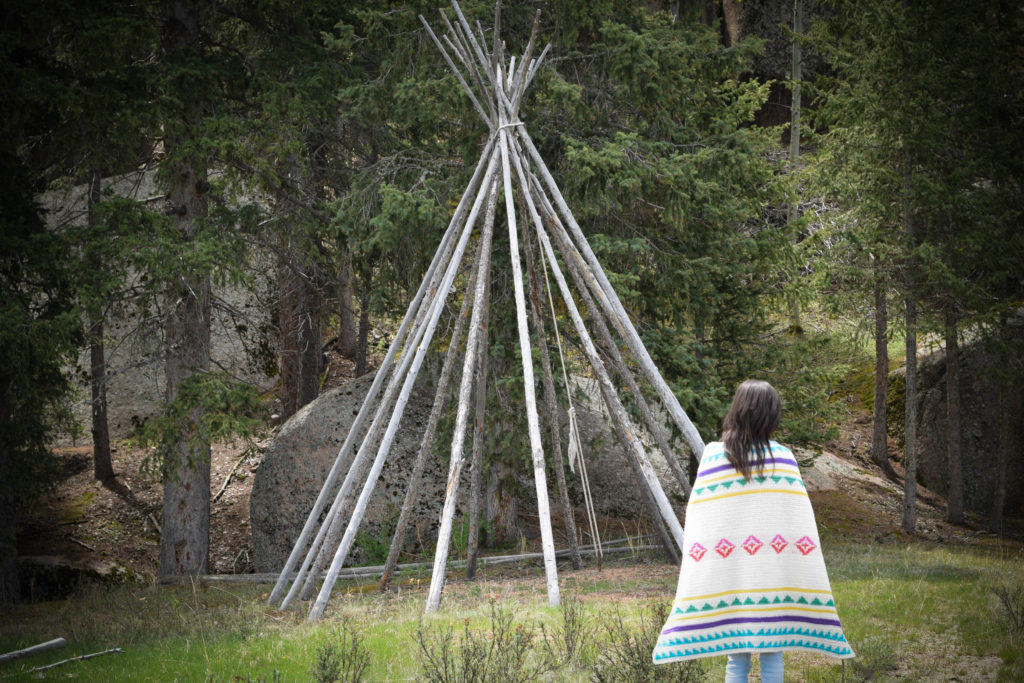 I had promised my daughter that I'd finish this blanket before camping season, and while it wasn't finished for our first camp out last weekend it IS ready to go for the rest of the season. She loves the bright colors and I'm pleased with it too!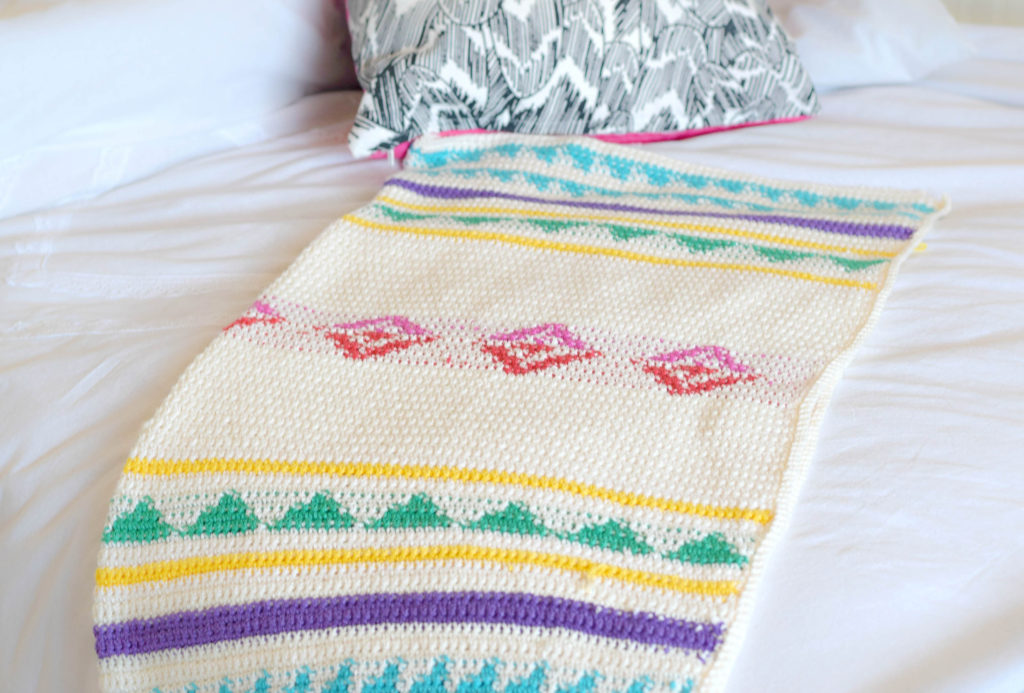 The idea for this blanket was to make something with a happy feel, geometric modern shapes and a bit of a campy/southwest theme. (I'm a fan of this style as you might remember from the Southwest Tote) The size is suitable for a lapghan, toddler blanket, or even a baby blanket. It would be very easy to make it larger or smaller by simply repeating any of the rows or stripes that you like.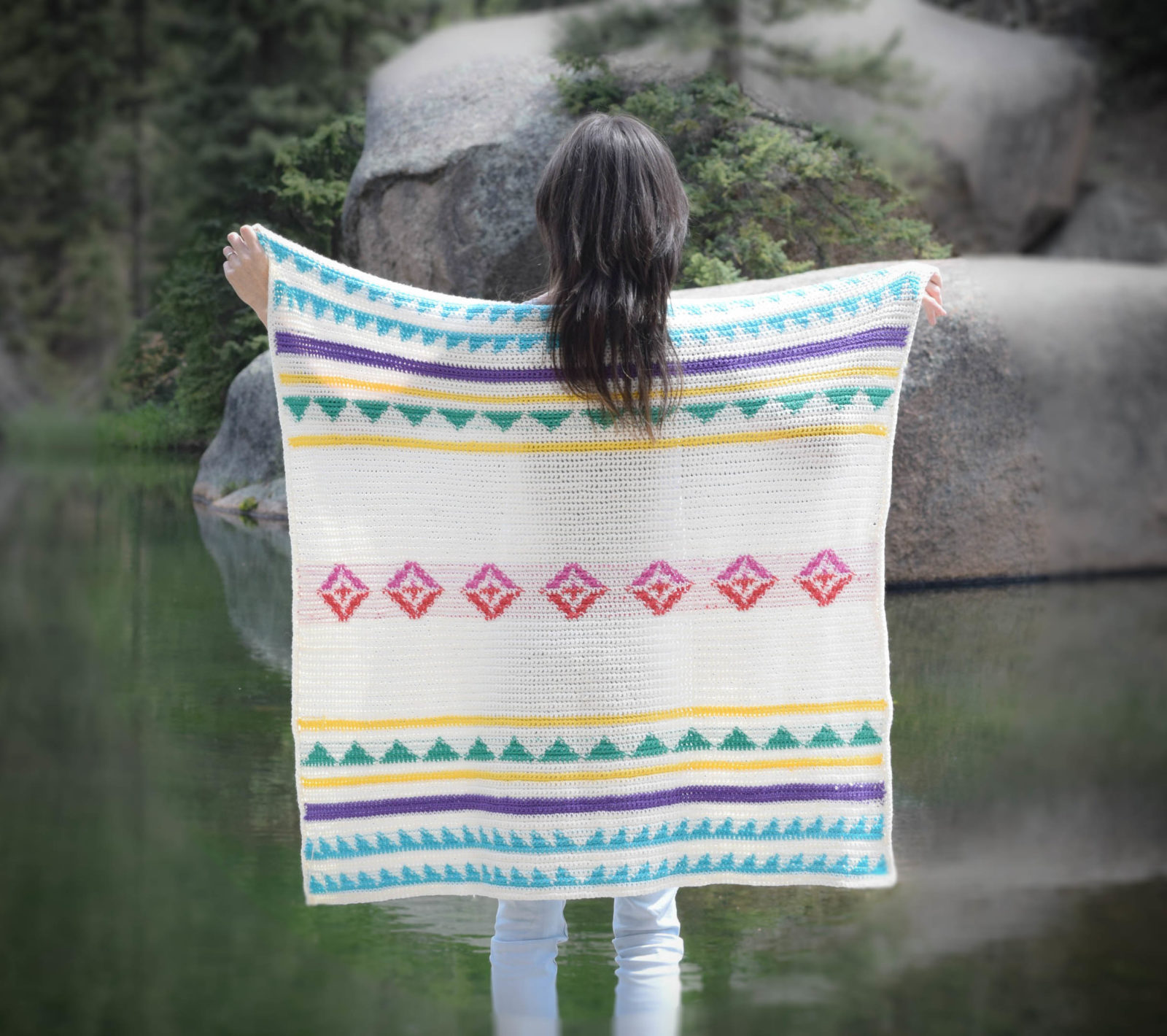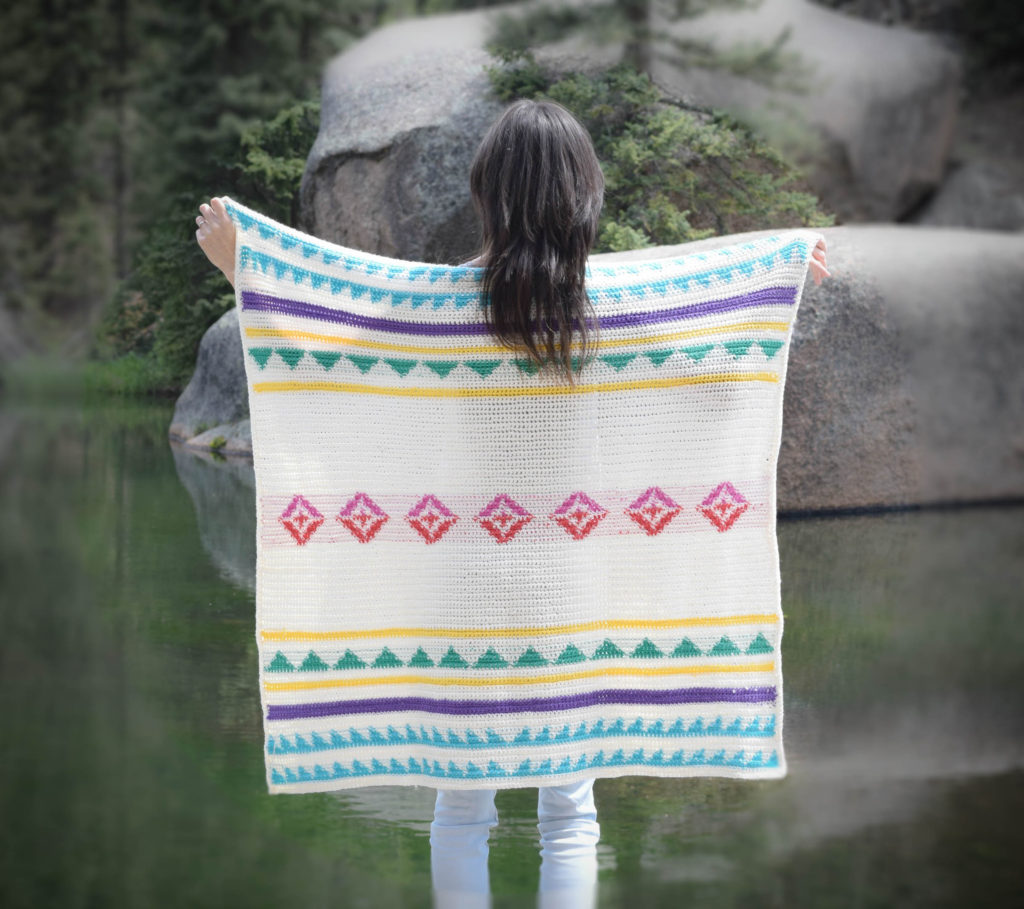 Back when I first made a couple of tapestry crochet bags, I was like "Whoa, this whole color work thing is WAY easier than it looks!"
While I've posted a couple of knit blanket patterns (Native Stripes Knit Blanket and Endless Cables) , this is the first crochet blanket pattern. Not going to lie, big projects are a challenge for me, but to see the finished product is so gratifying!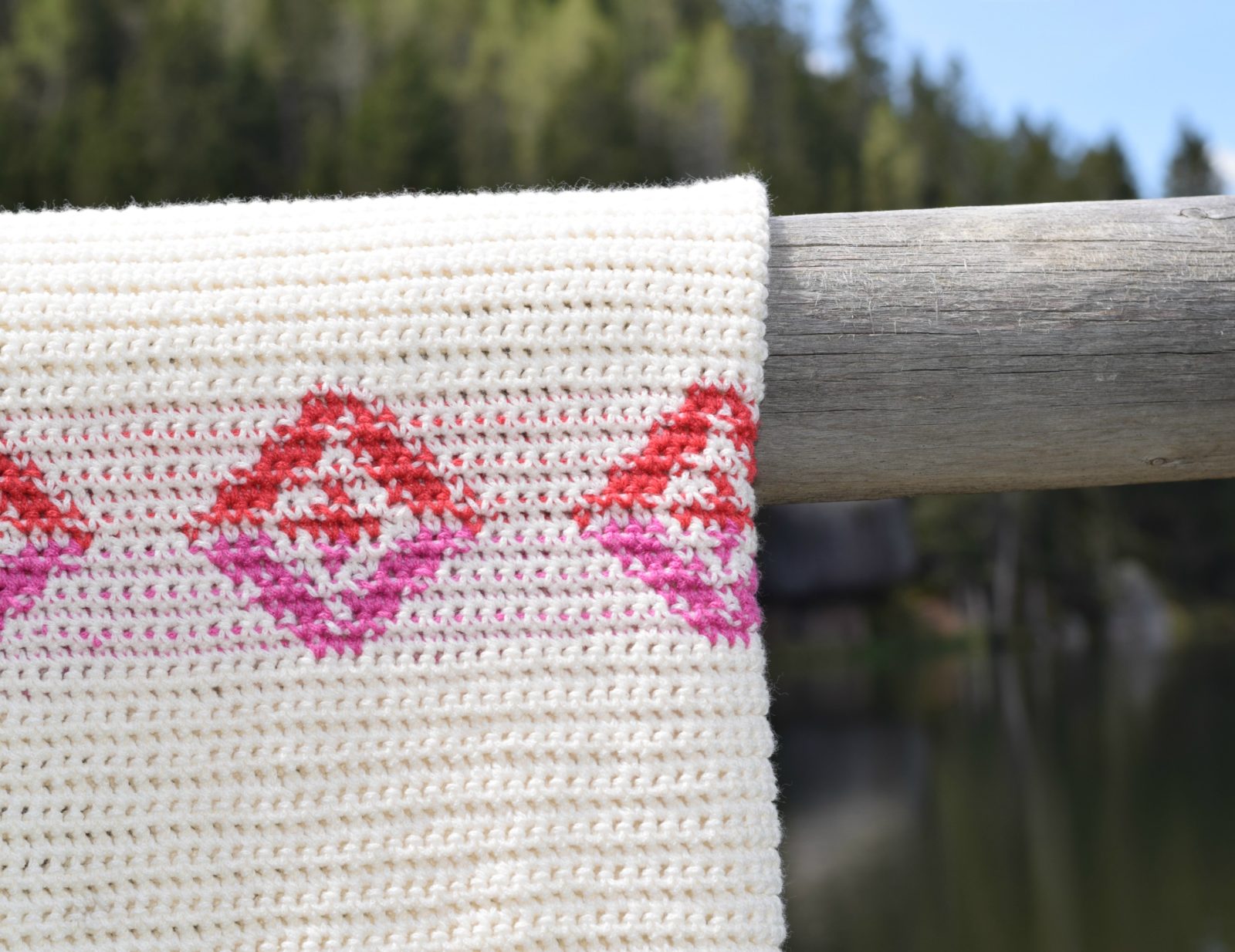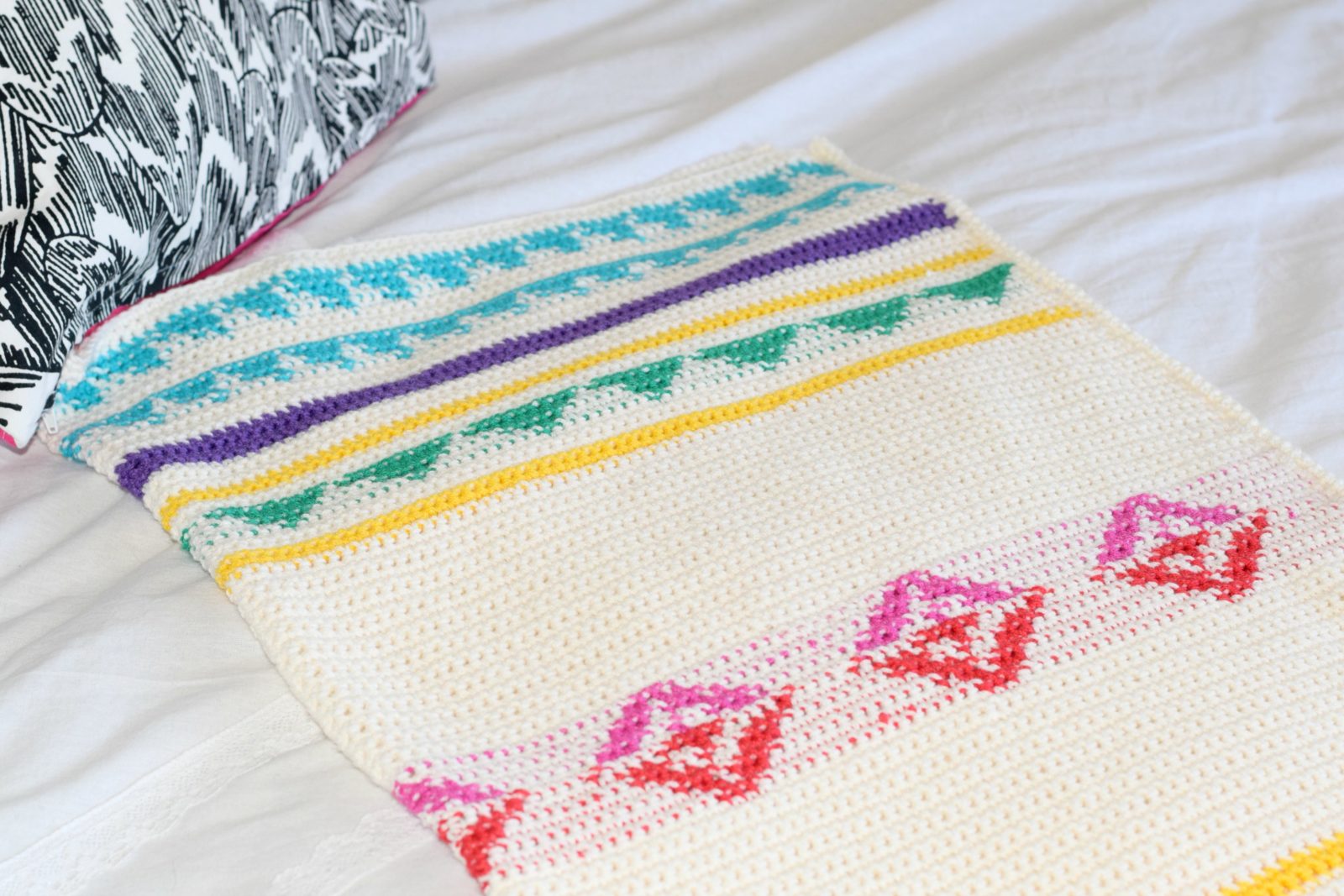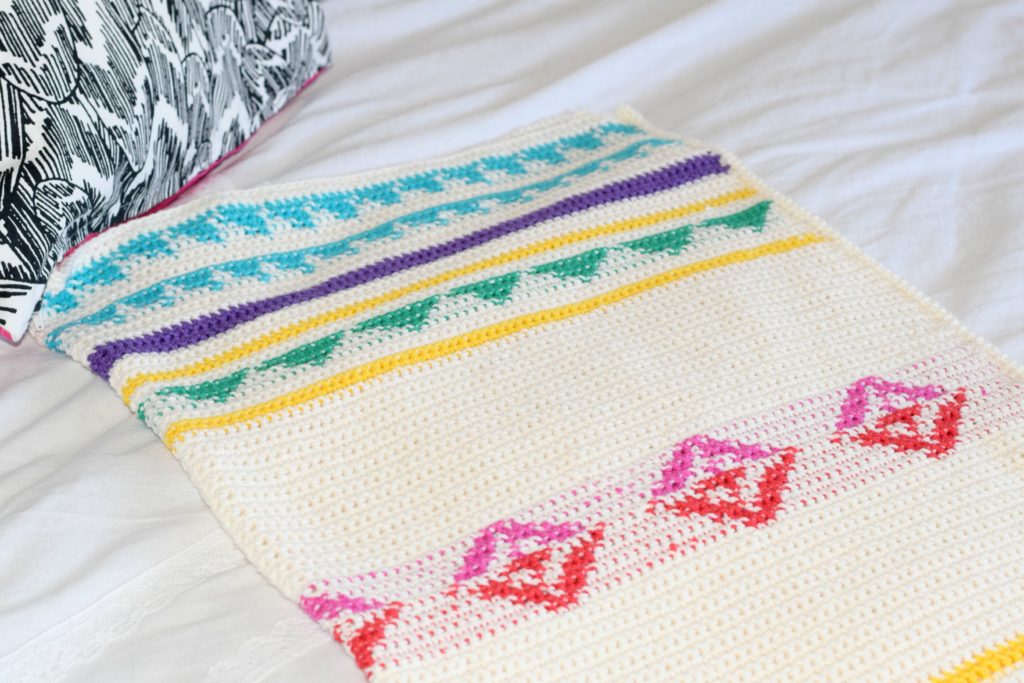 Let me just tell you though, I made this pattern in an excel spreadsheet. I hadn't used excel since my days of doing accounting work and trying to fill each little block in with color made this brain o' mine HURT! My previous tapestry crochet patterns were done using colored pencils and graph paper but I wanted this graph to be a bit more "profesh".
As for the yarn, this is one of my very favorite acrylic yarns. Because I wanted a soft blanket AND it needed to be washable, it was a necessity to use a good acrylic. If you've never felt Modern Baby by Lion Brand I know that you won't be disappointed! The colors are cheerful and the yarn itself is fluffy and feels great to the touch. I used Modern Baby for the knit toddler rhino hat that I made my daughter and it's so comfortable for her.
I have put together a full post with a picture explanation and links to learn tapestry crochet. It is seriously not hard to do if you are good with single crochet.
Otherwise, see below for the graph pattern!
Tapestry Crochet Blanket Pattern
Size: Measures 40″ by 35″ after being blocked
Make it larger or smaller by simple adding extra rows or stitches.
**Save on yarn by not using quite as many colors! I had a whole lot of red left over as well as purple and pink. You can use less colors if you'd like and not have to buy up as many skeins of yarn.
You will need:
7 Skeins of Cream Lion Brand Modern Baby or comparable light weight yarn
1 skein Modern Baby Red
1 skein Modern Baby Turqouise
1 skein Modern Baby Green
1 skein Modern Baby Yellow
1 skein Modern Baby Purple
Scissors
Tapestry needle to weave in ends
US Size G Crochet Hook 4.25 mm
Tapestry Crochet Camp Blanket Pattern:
Starting with white, chain 141 stitches. Then, follow the graph below.
See the graph? Each block represents a stitch. You start with your beginning chain. Then, look at the graph starting at the bottom right corner, pick up the appropriate color for each stitch.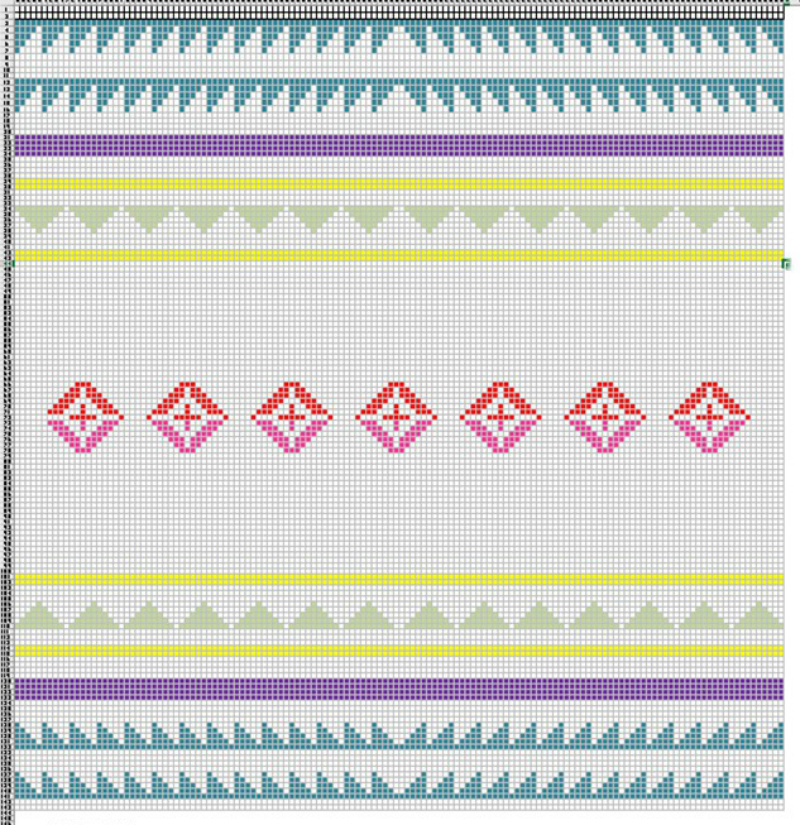 Depending on the colors that are in the row, you will use the corresponding color. If there are two colors in a row, you will be carrying two strands of yarn along and using whichever color is indicated for each stitch as you go. The easy part about this blanket in particular is that it's all done in single crochet. I also didn't do anything complicated like crochet backwards, which you can do, and many prefer to do for projects like this. I really wanted to keep it as simple as possible while still creating a pretty blanket!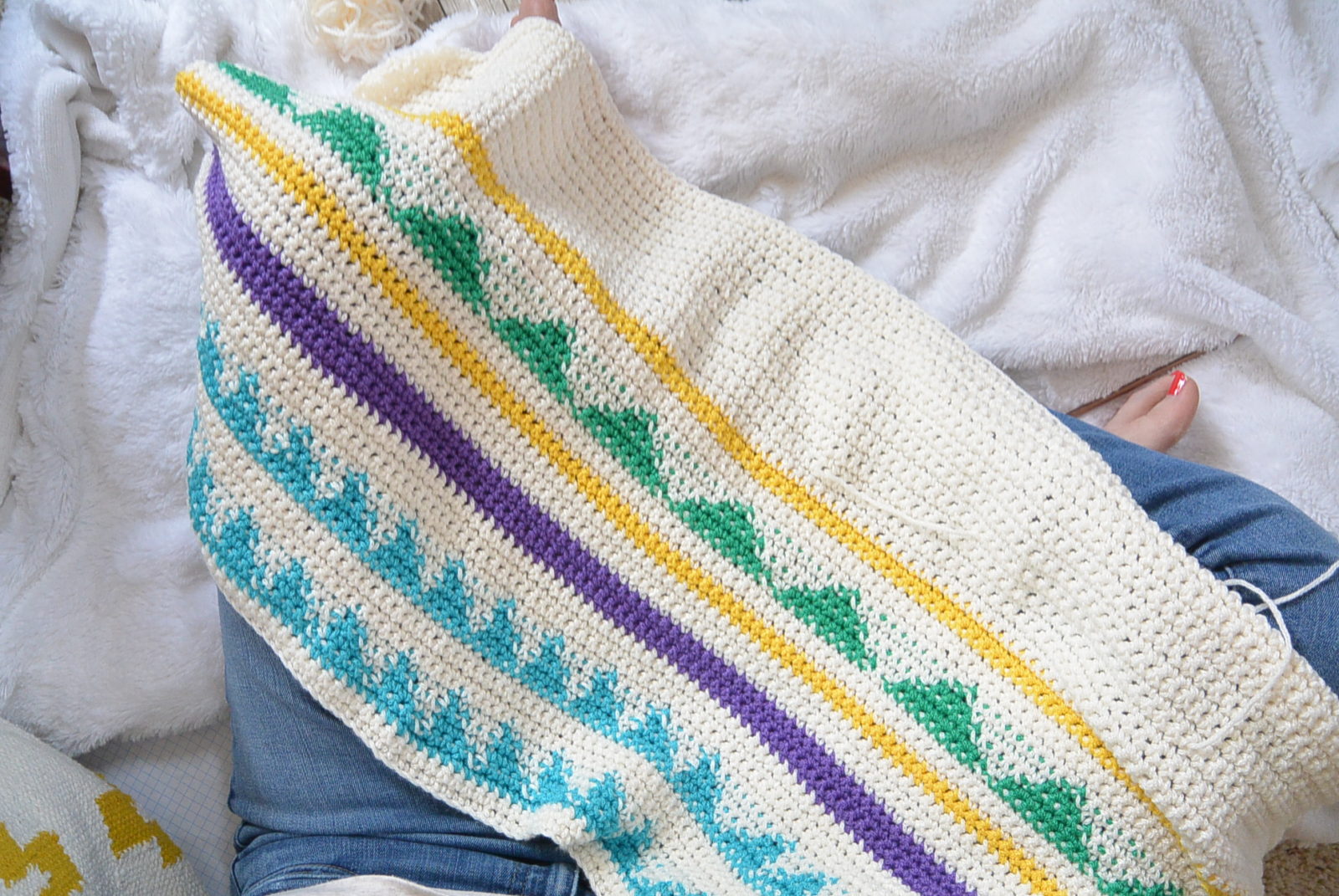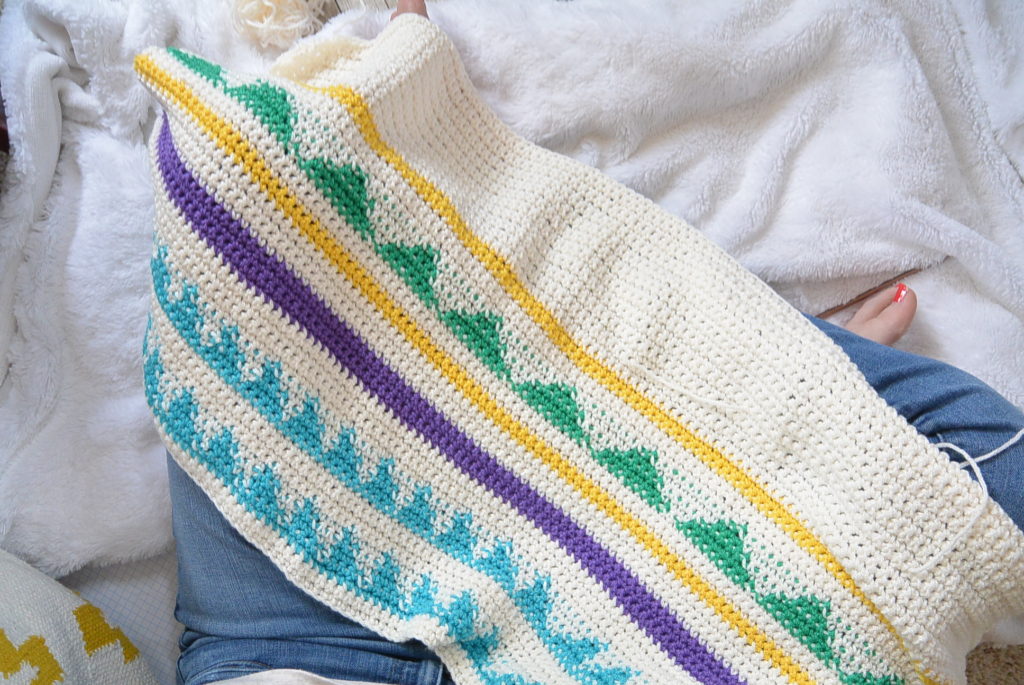 Here's a further explanation:
Start with your chain of 141 stitches, then look at your graph. You have two rows of white so work these just as you normally would. When the blue triangles start, you will add in your blue and begin to pick up blue for the blue squares and white for the white.
When you are all done, you can finish it with two rows of single crochet along the two sides. In other words, crochet evenly along each side of the blanket. The ends were already nice and straight, so I didn't do any border on the two ends.
Block the blanket well to make it nice and straight. I did this by getting the entire blanket nice and damp, then securing it flat to dry.
Important Notes:
I didn't carry two colors all the way through. Because of this my gauge was completely different on the rows where I carried color, and the rows which I did not. If you want the same gauge all the way through, you should carry a color through the entire blanket. If not, you must block it well when you finish it up! Either way, it's a good idea to block this blanket.
This blanket isn't super light weight. It is surprisingly heavier than I expected possibly from carrying two strands of yarn in sections of it.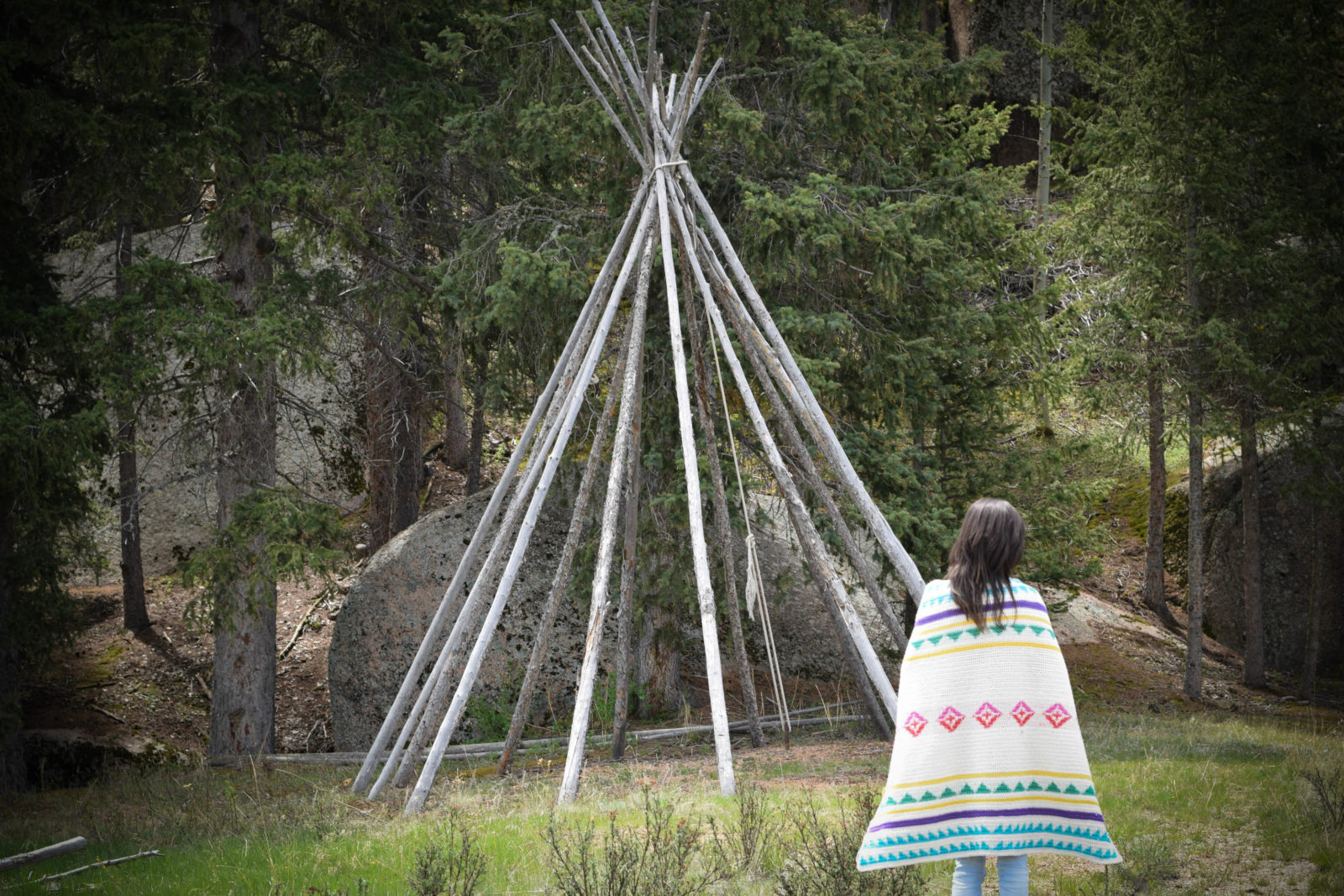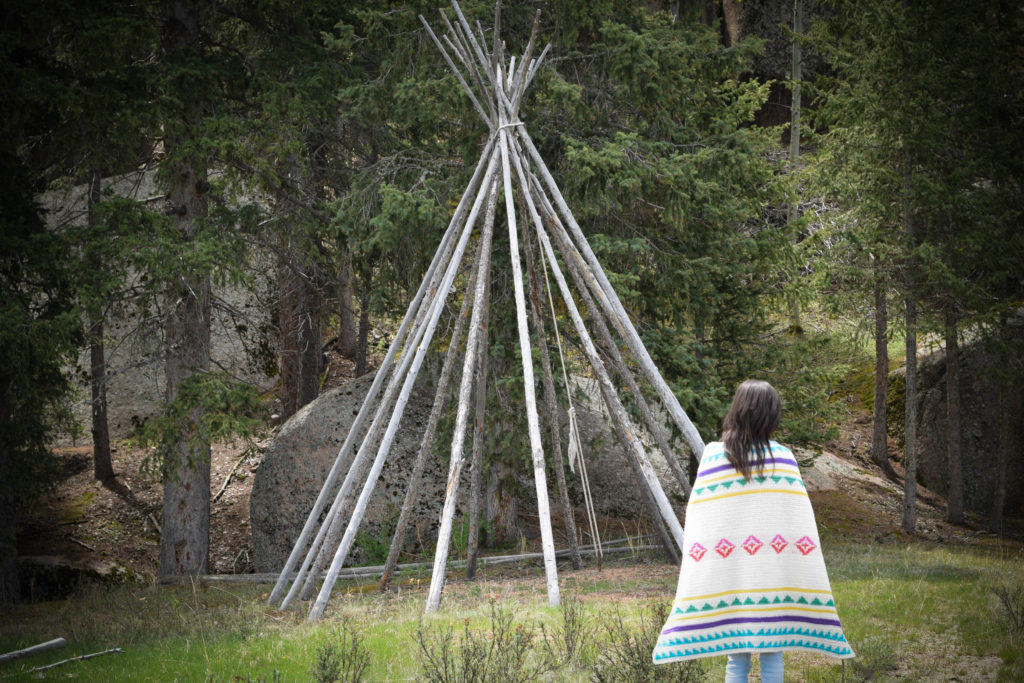 Need some extra help? Don't forget to see my post on "How To – Tapestry Crochet"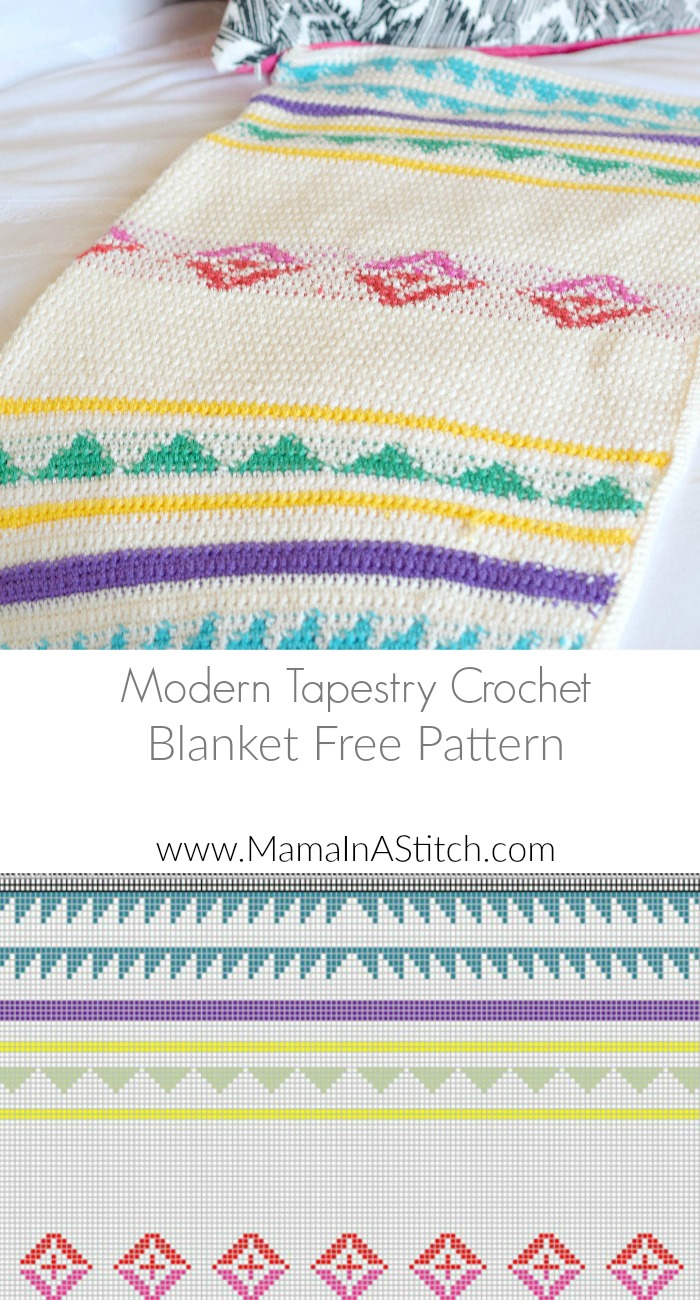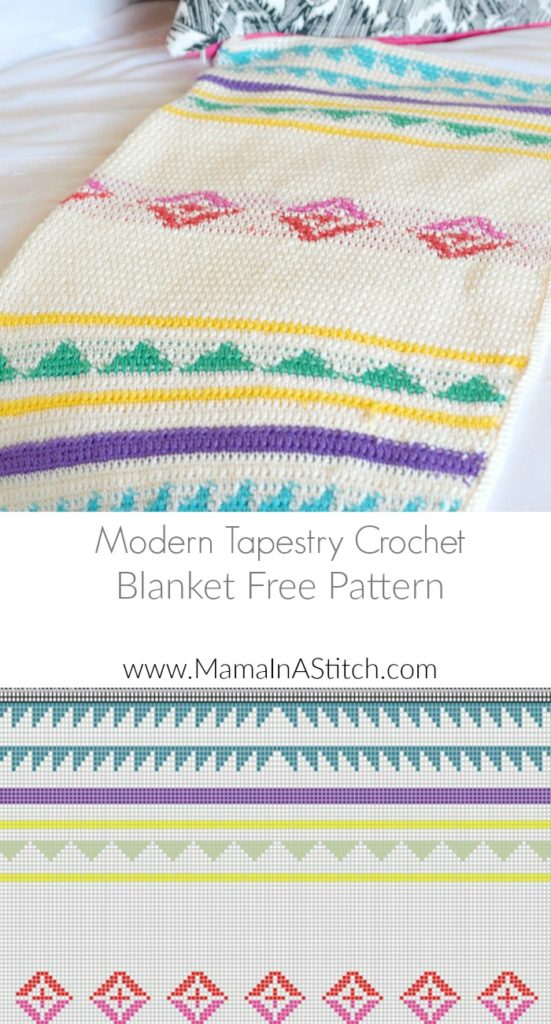 What do you think of this? Have you tried tapestry crochet? I'd love to hear about it in the comments below!
Thank you to Lion Brand Yarn for sponsoring this post. All opinions are 100% my own!
You might also like: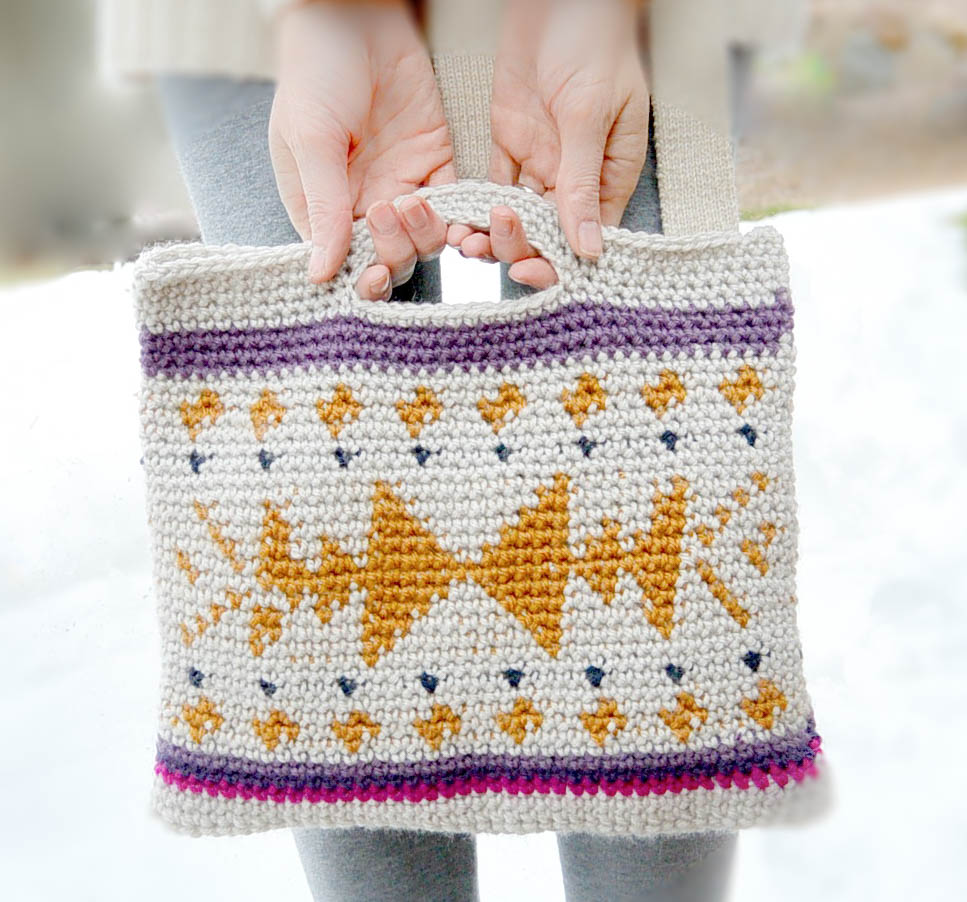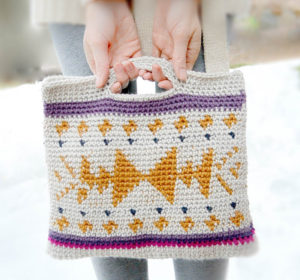 I'd love to see what you make on my Facebook Page HERE or on Instagram HERE – simply tag me @mamainastitch!
xo
Jessica