Farm House Washcloth Crochet Pattern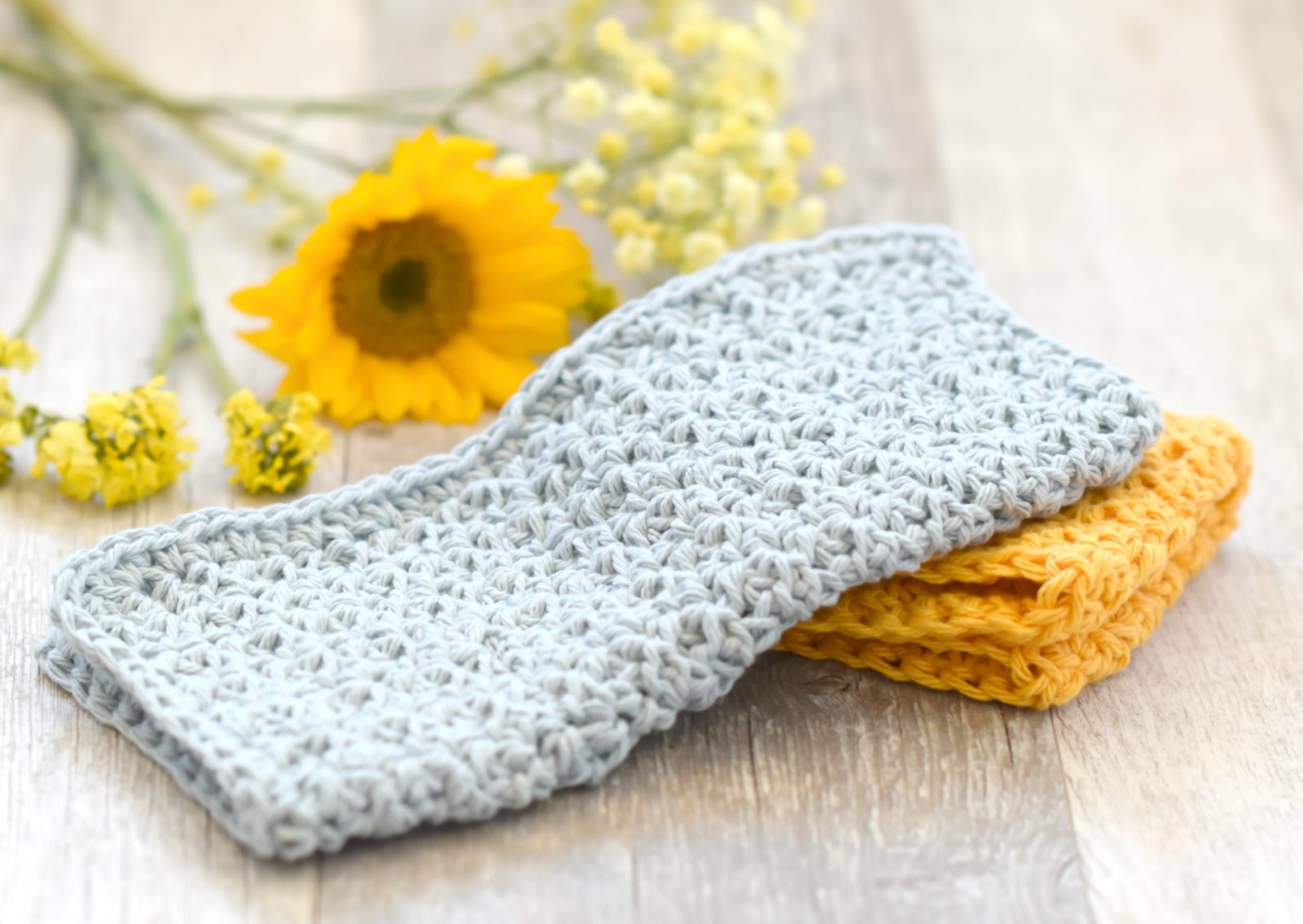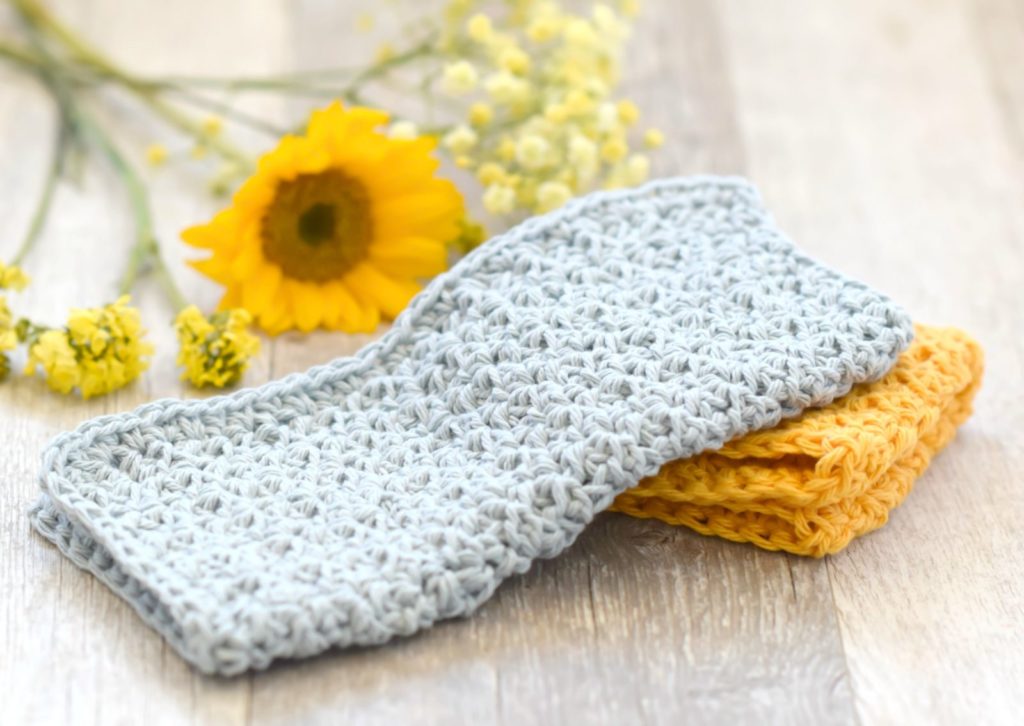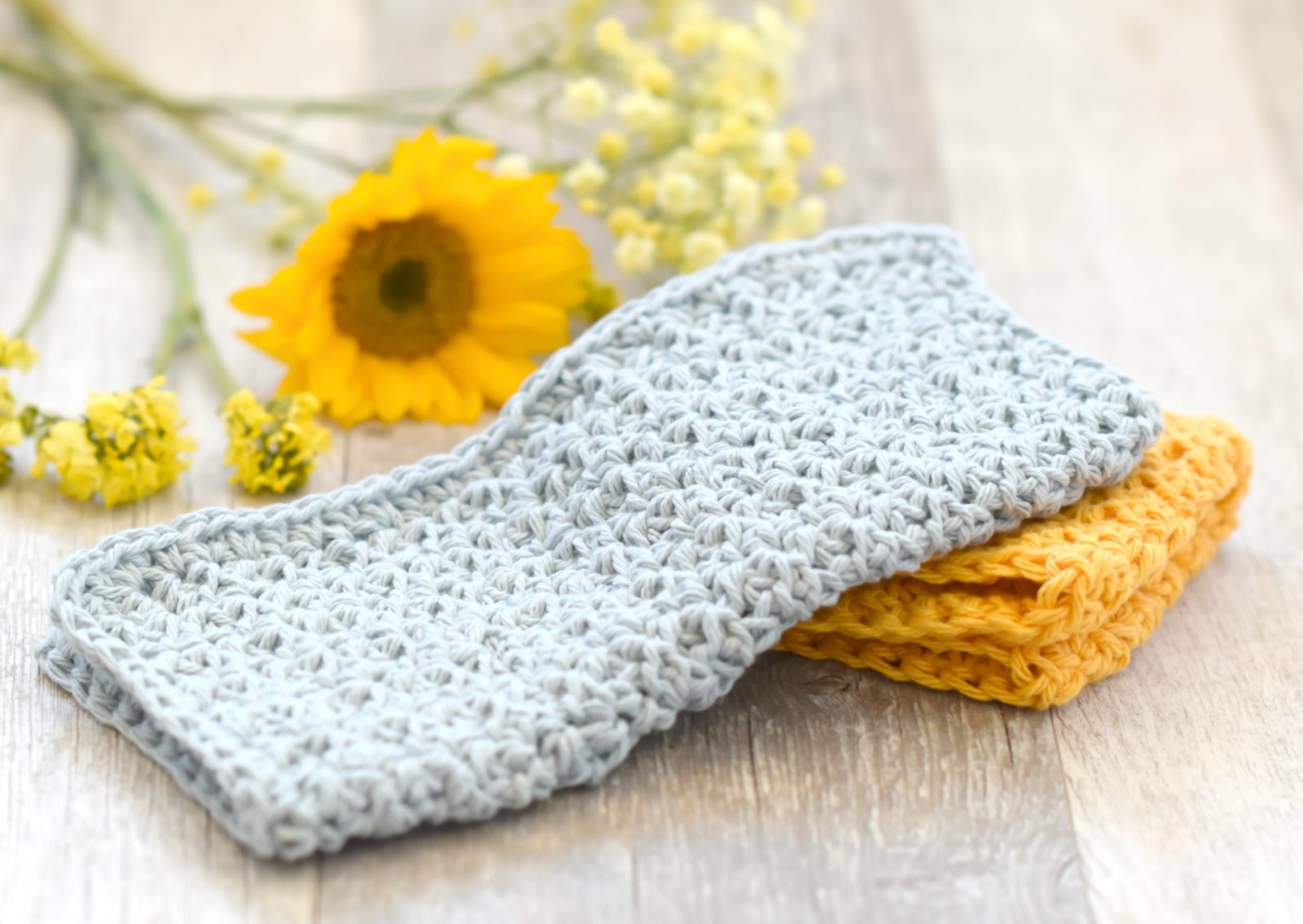 Hey friends! I shared this pattern last year, but wanted to update it and share it again because it's such a fun little summer project. These washcloths are made with the spider stitch, so if you love to learn new stitches this is a simple one to learn.
I love knit and crocheted washcloths. In fact, it's all that my daughter uses in the bath. While I've made the Bath House Spa Washcloths in the past, it was time for some new ones to use in the kitchen. They needed to be what I dub as "farm house style", generously sized and durable for all the scrub'n that needs done around the house. This crochet washcloth pattern is really easy and it uses the spider stitch as I mentioned previously. This stitch uses beginner crochet stitches and you simply need to know how to single crochet and make a chain stitch. I've also included a full video tutorial on how to work the spider stitch if you need some extra help HERE.
I love how this works up with the 100% cotton, but obviously this stitch can be used for so many other projects! If you're new to crochet, the most difficult part of learning this stitch is learning where you put your hook. This is why the video can be pretty helpful so you can see the hook placement.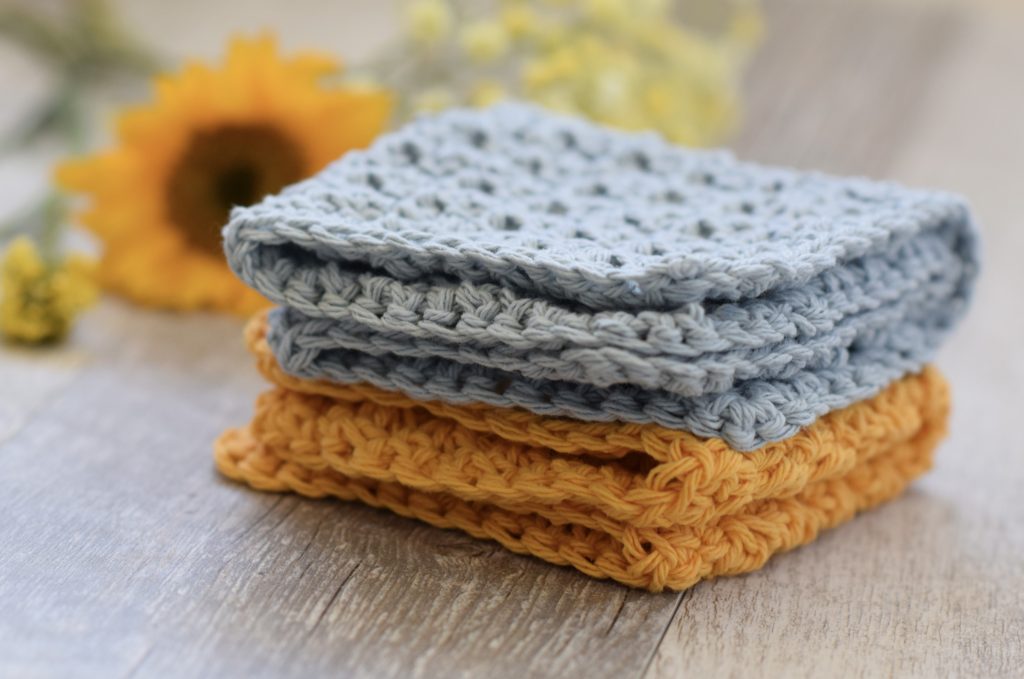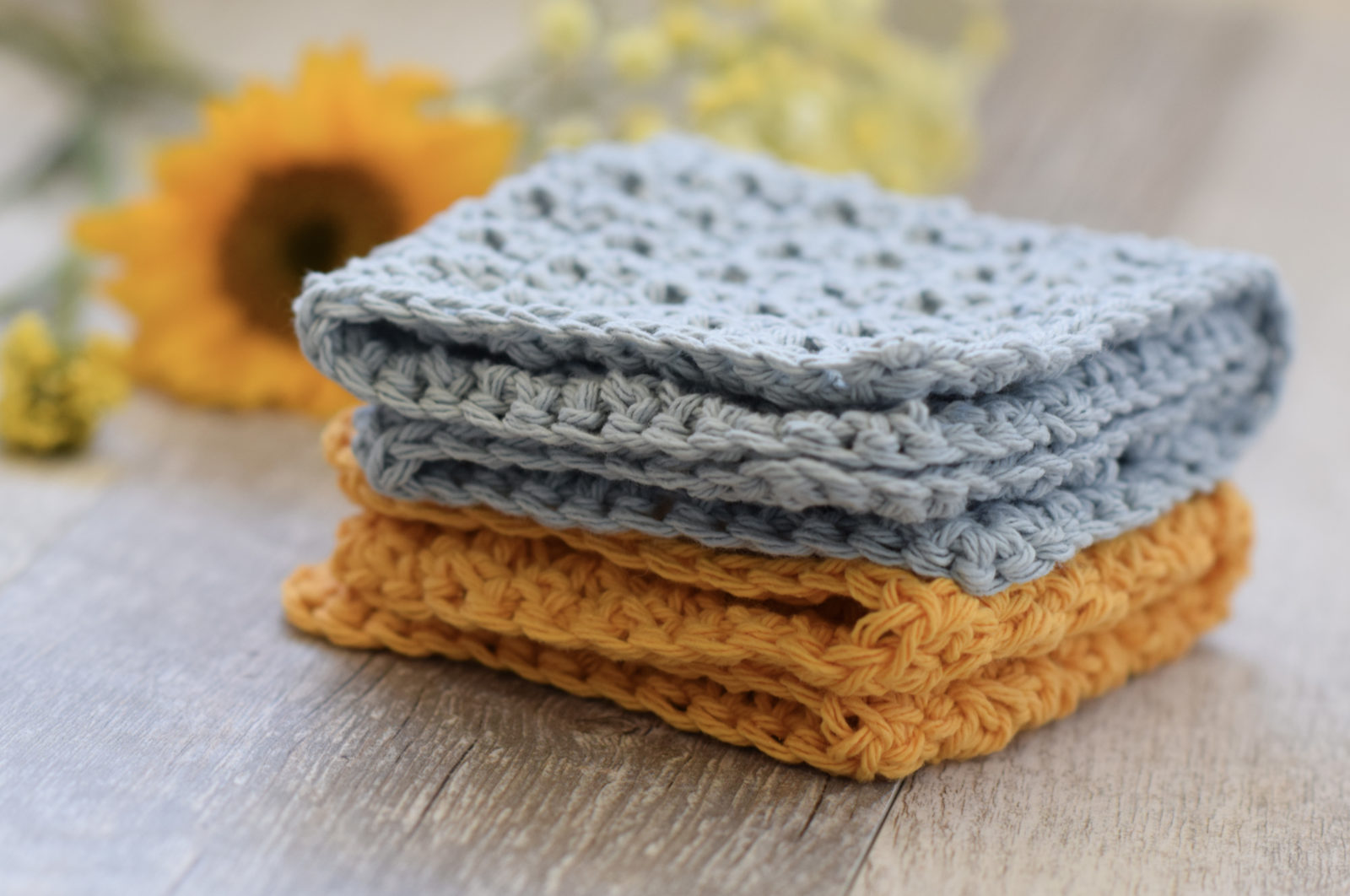 The cool thing with making your own "stuff" is that you get to pick the colors that you like, the style that you want, and even sometimes the size! With these crocheted dish rags, you can make them any size that you'd like as long as you keep an even stitch count. My finished wash rags are about 9″ inches by 9″ inches square which is a generous size, but you can make them even bigger and better if you'd like! The stitch pattern is so easy that even new crocheters shouldn't have any trouble.
I found the yarn for these washcloths on clearance at Wal-Mart for $1.50 a skein! You definitely want to use 100% cotton for washcloths unless you're using one of those "scrubby" type of yarns for kitchen use.
Now that it's been a year since I've made these, I can let you know that they've held up well. They did shrink in the wash and became smaller and the stitch work got tighter. I actually like the tighter look. In fact, if I made them again I'd probably go down a hook size and increase the length of my initial chain.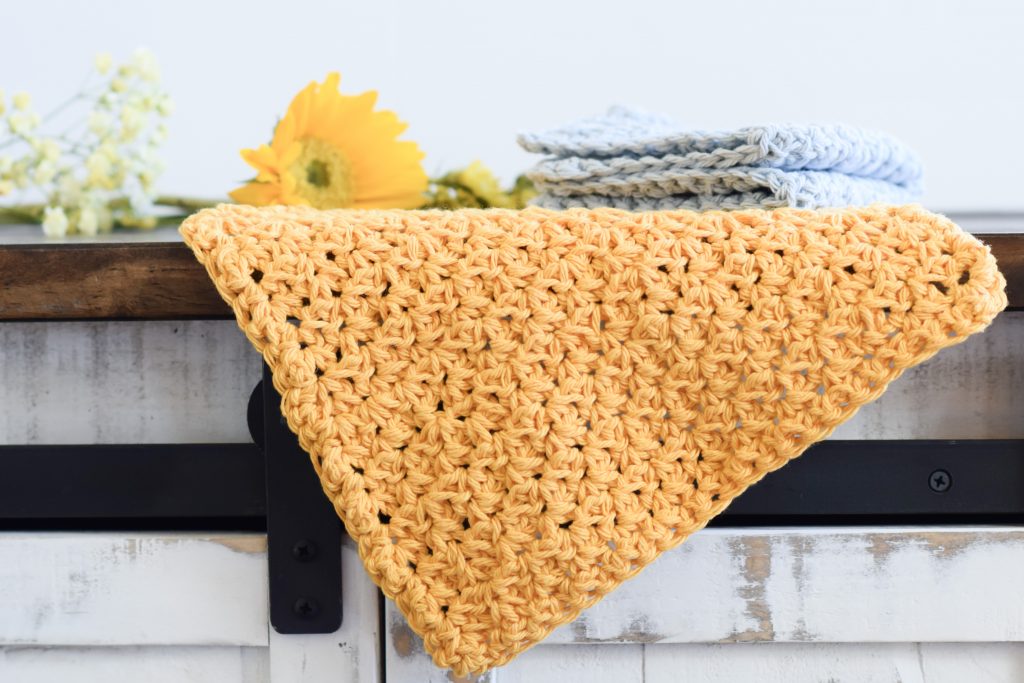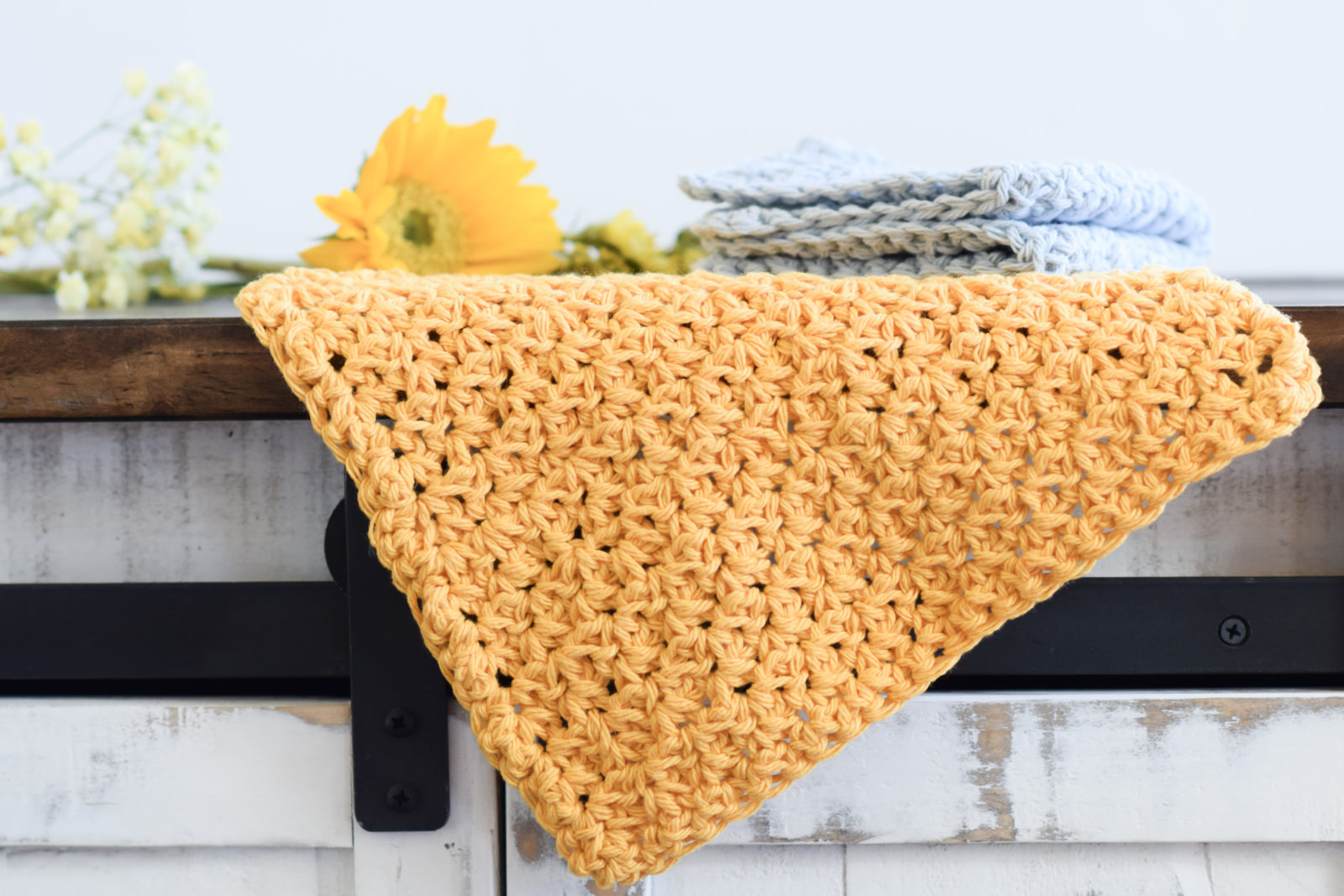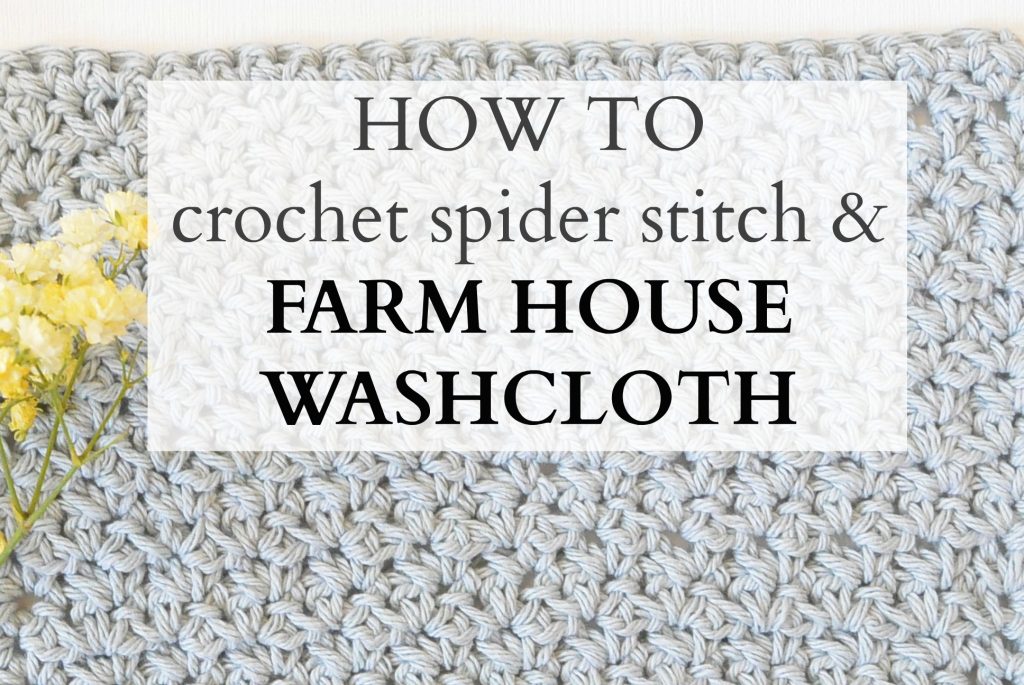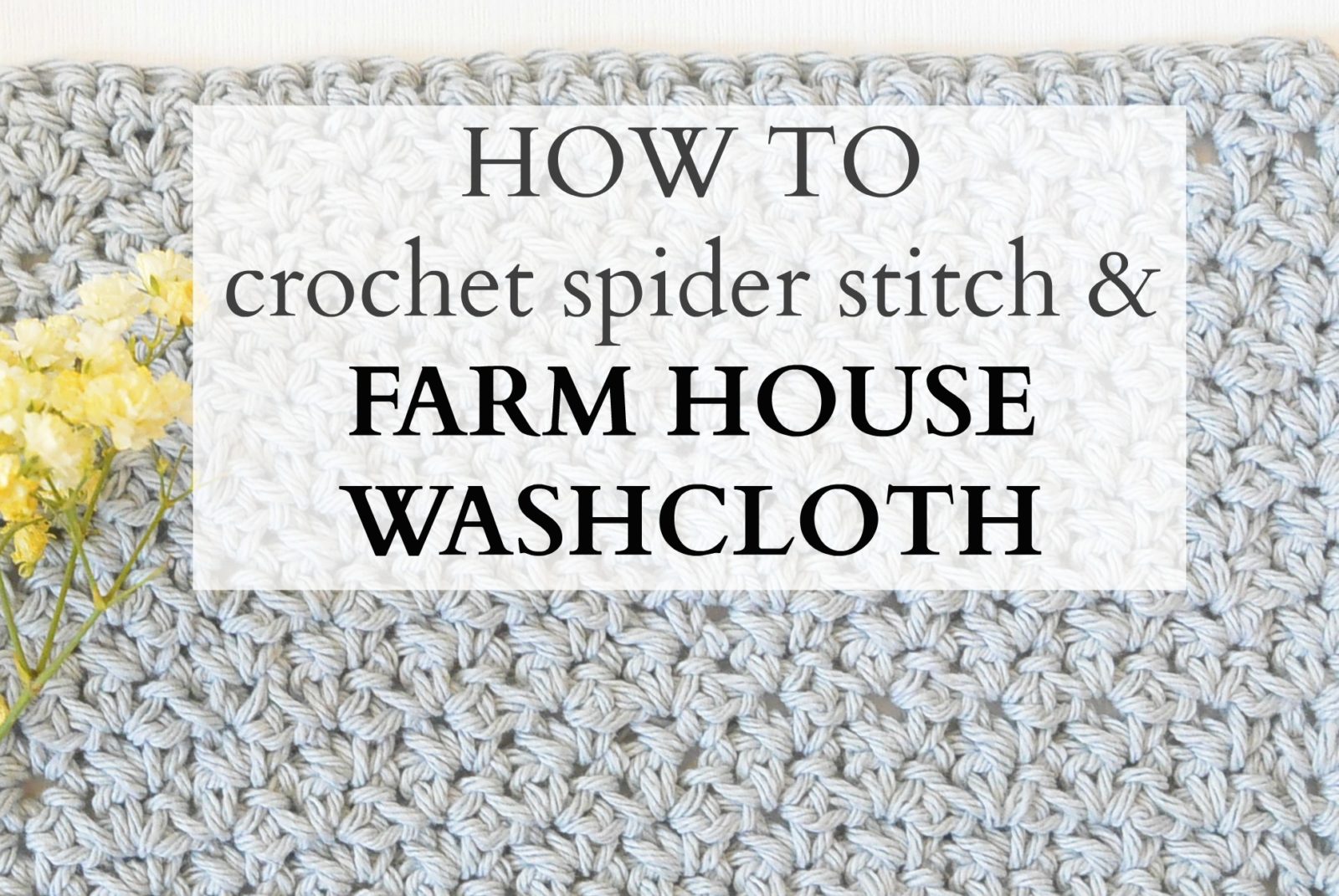 You will need:
One skein of 100% worsted weight cotton
US Size H 5.0 mm crochet hook (Use a Size G hook for an even tighter stitch)
Scissors
Tapestry needle to weave in ends
Skills & Abbreviations:
sc – single crochet
ch – chain
sp – space
Size:
This pattern will make a 9″ inch X 9″ inch washcloth. Simply chain more stitches (keeping an even stitch count) to make it larger!
Farm House Washcloth Crochet Pattern
Chain 24 Stitches
Row 1: In 2nd chain from hook, (sc, ch 1, sc), *skip ch, (sc, ch 1, sc) in next chain stitch*, repeat from * to * across the row. Turn. (Do not chain 1)
Row 2: (Sc, ch 1, sc) in each ch 1 space across the row. Turn. (Do not ch 1)
Repeat row 2 of this pattern until your washcloth reaches 9″ inches long, or until the desired size.
Once your washcloth is the size that you'd like, you can make a border of single crochet stitches around the entire piece. Tie off and weave in the ends! That's it!
These crocheted washcloths are super absorbent, cute and practical here in my home. They are also a quick project to make as housewarming gifts. Sometimes it's nice to start and finish a project in just one day, isn't it? Play with some fun yarn colors and make some pretty washcloths for your kitchen if you'd like. 🙂

I hope that you enjoyed this! Let me know if you've crocheted or knit any washcloths. I'd love to hear what you think about them.
XO
Jessica