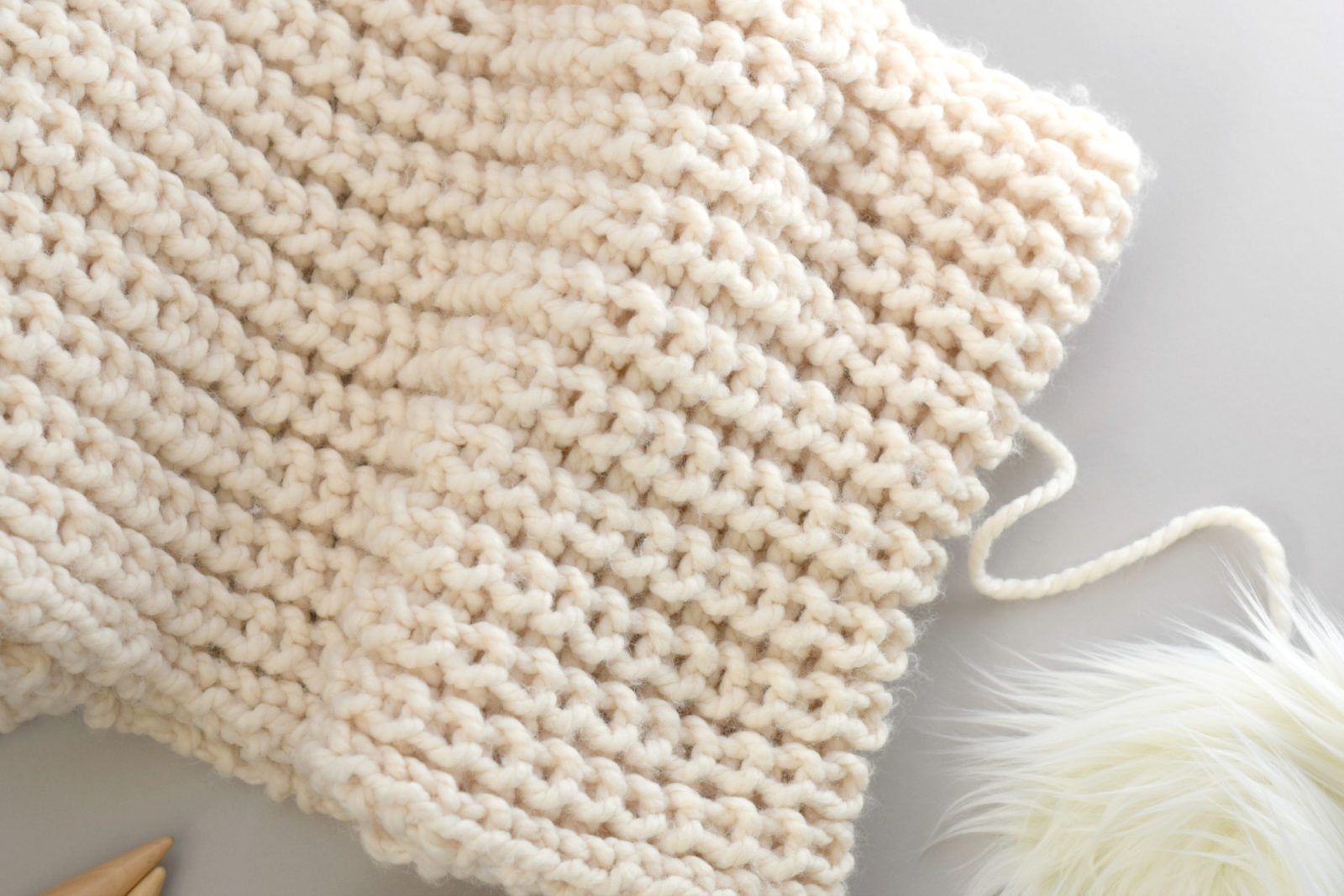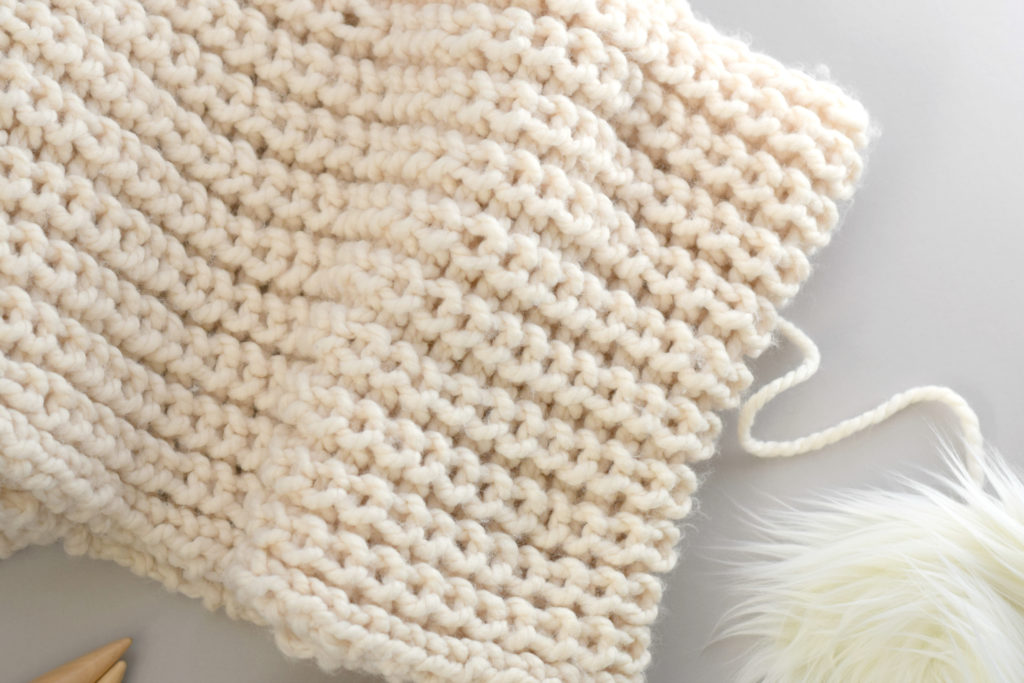 Today I want to share an easy scarf pattern that I got to design last year for I Like Knitting Magazine. This half fisherman rib scarf turns out quite beautiful and it works up quickly too even though it's HUGE. Many scarves measure around 60 inches long, but this one is right around 90 inches long and 10 inches wide! It's SUPER big and chunky, but it's an easy pattern to modify and make the scarf into any size you'd like (which might be good if you're wanting to make this on a budget). If you make this scarf just as the pattern is written, it will most likely be the largest scarf you've ever made and probably the coziest too! But what I like most about this piece is the beautiful half fisherman rib stitch. It is so very easy and you'll find a little tutorial that I put together on how to knit the stitch HERE. It makes the coolest looking fabric, don't you think? Both sides of the scarf are beautiful and each has a slightly different look. Scroll down for the free pattern and be sure to check out the tutorial if you need extra help.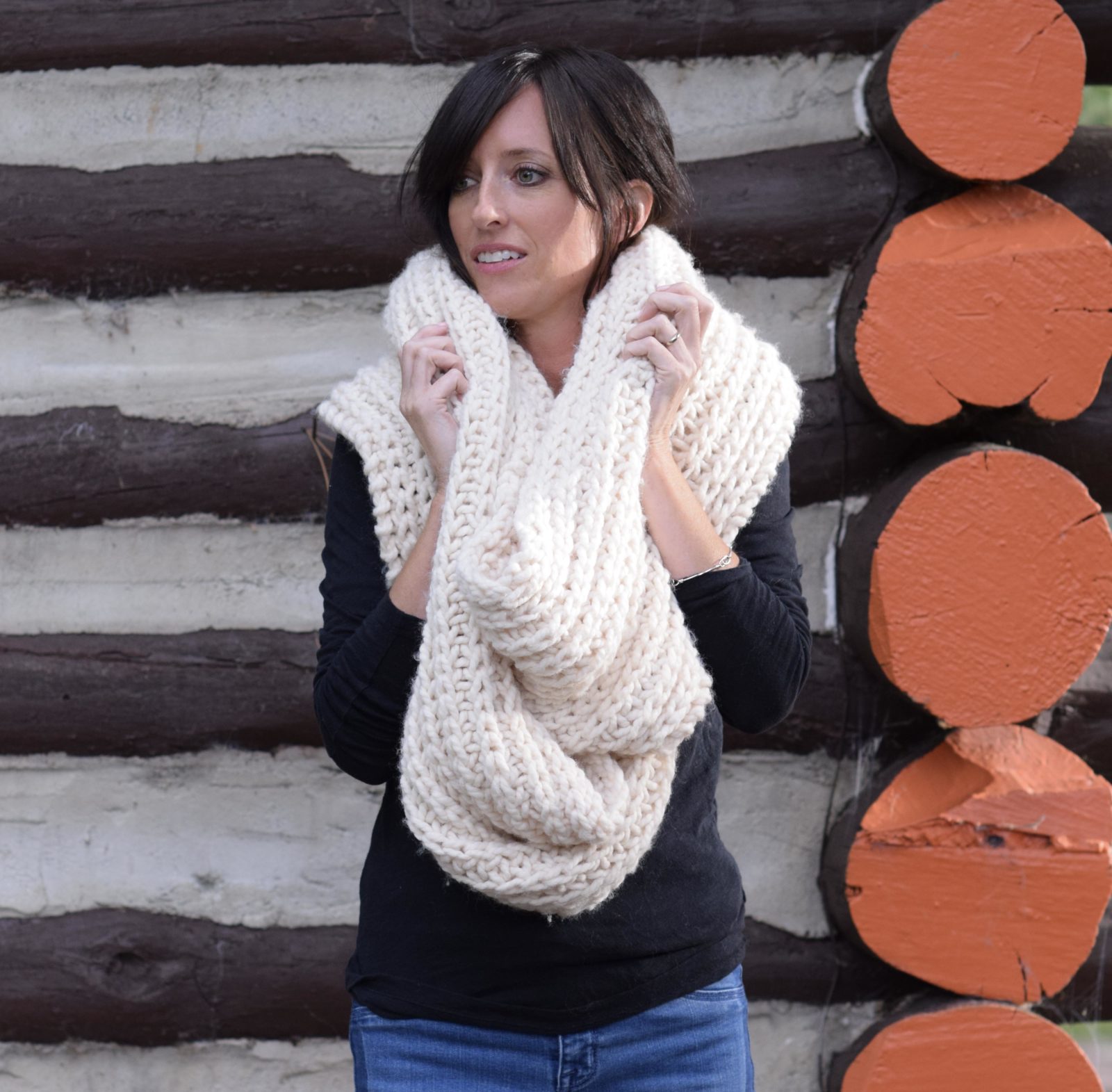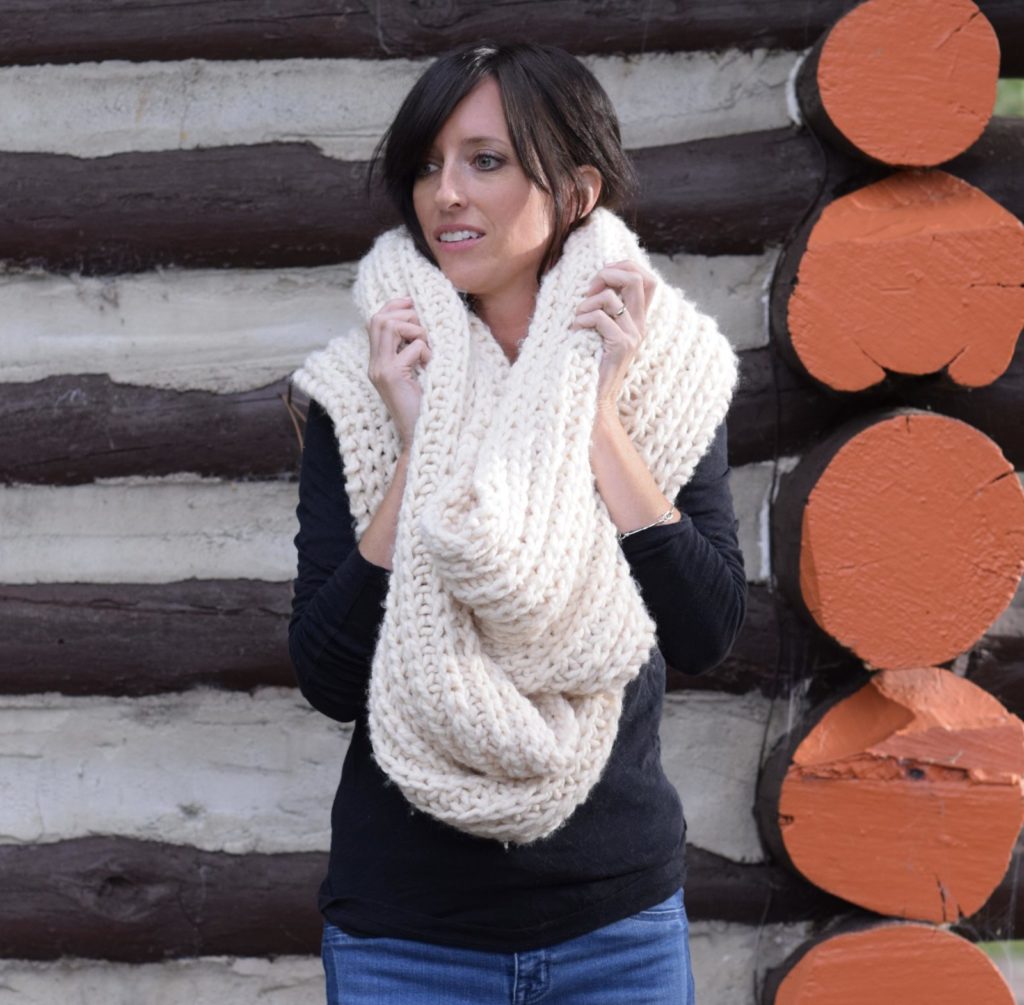 Don't you think scarves are always a good gift idea? They are always appreciated and there's no worry about sizing correctly.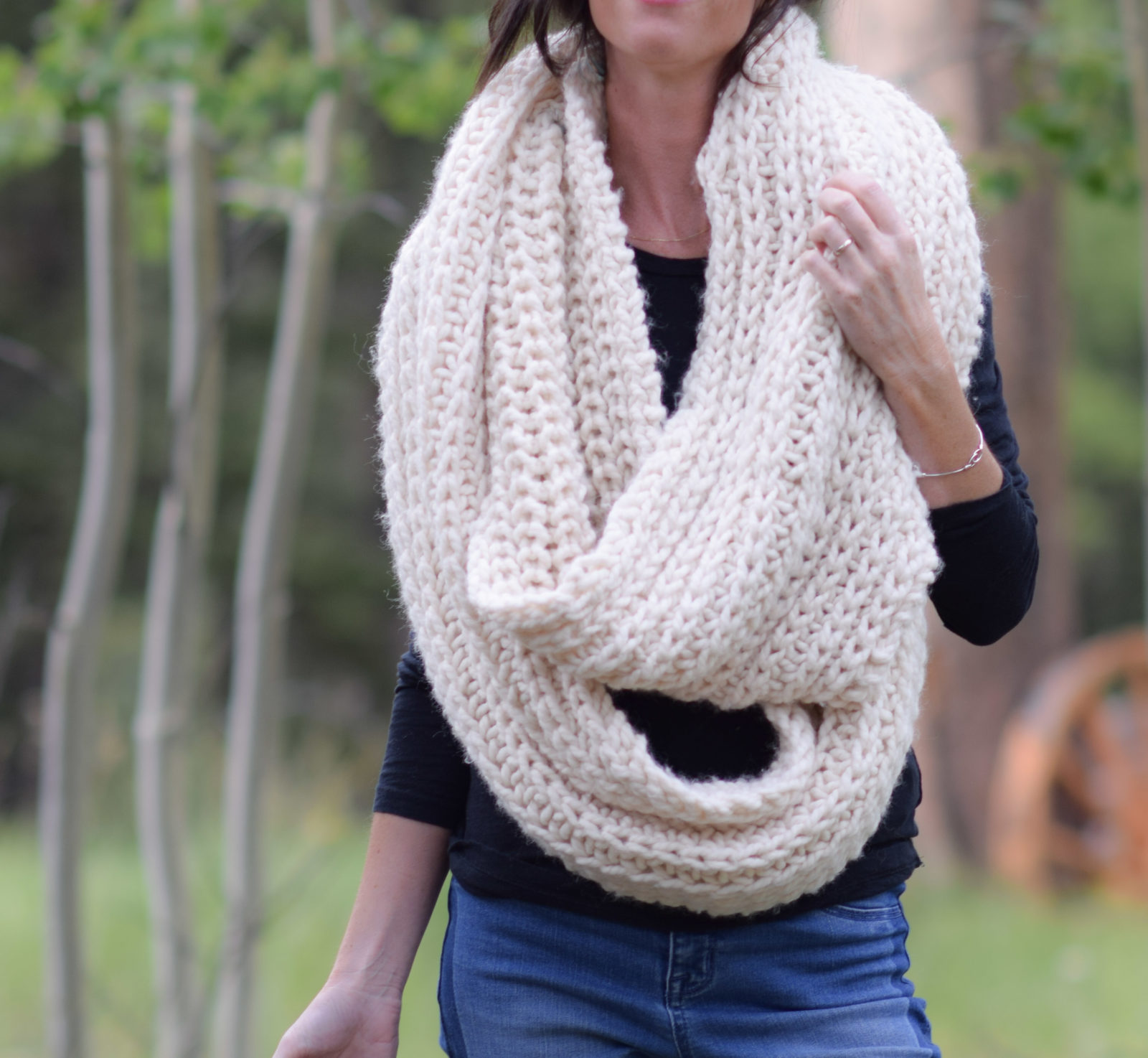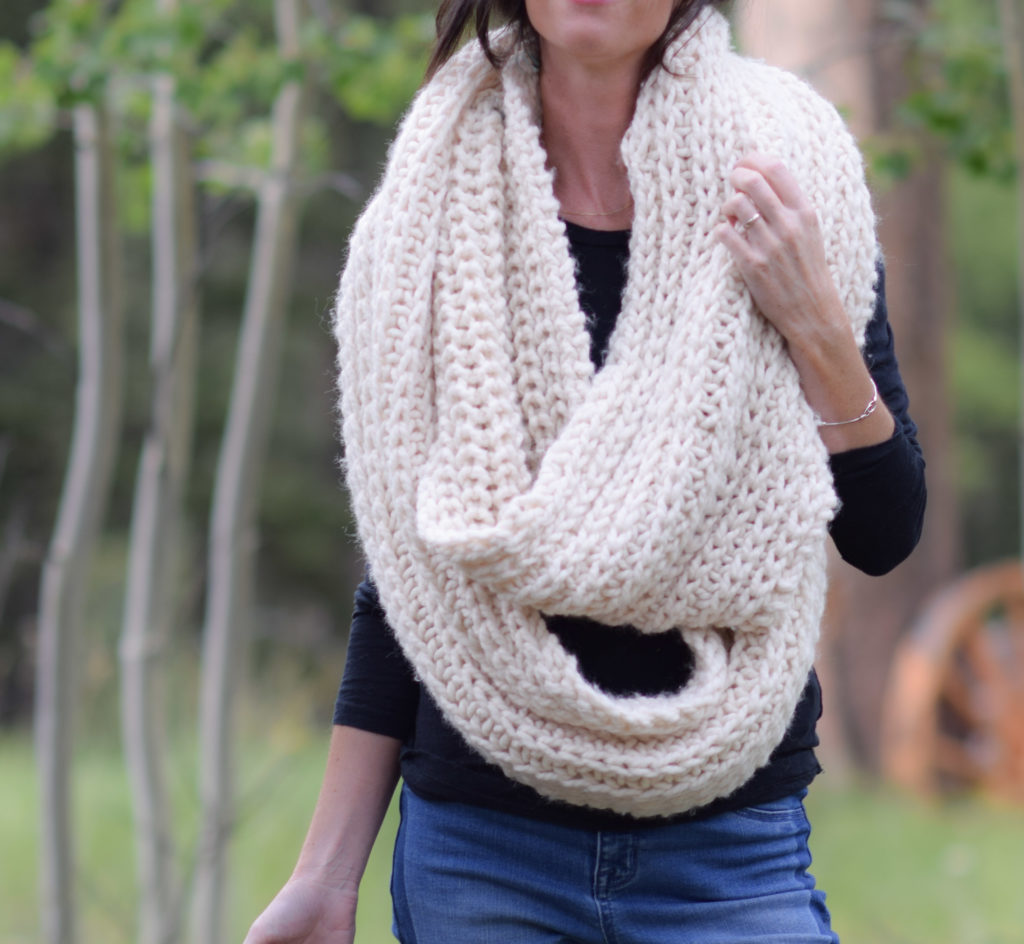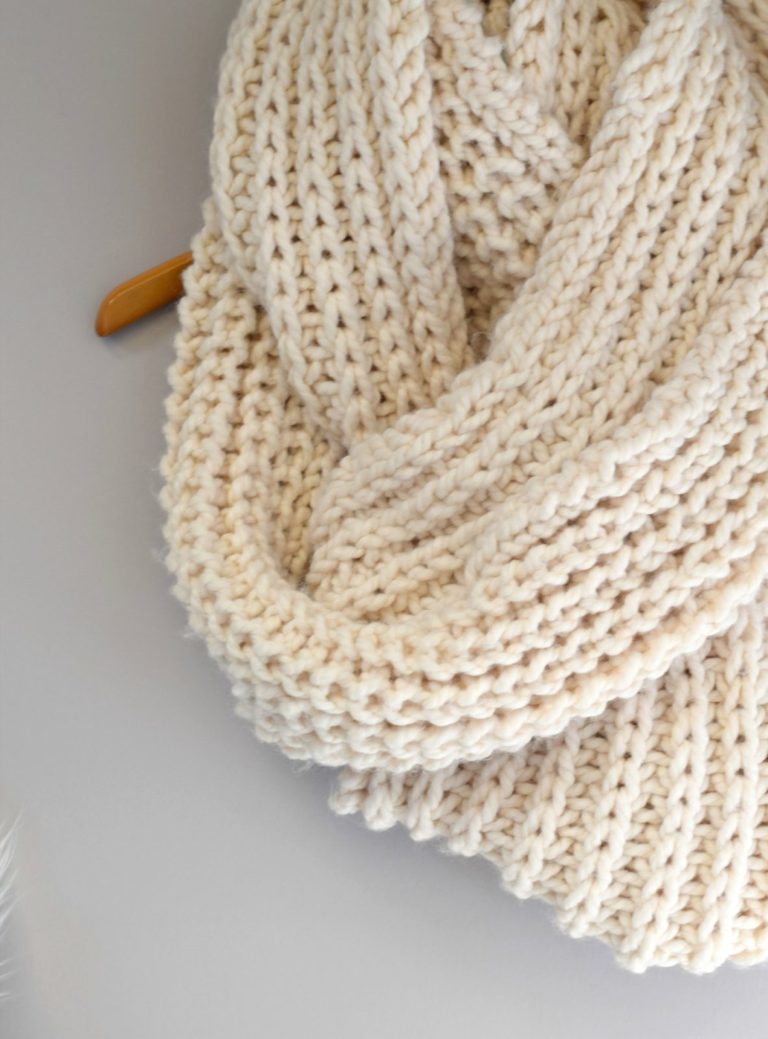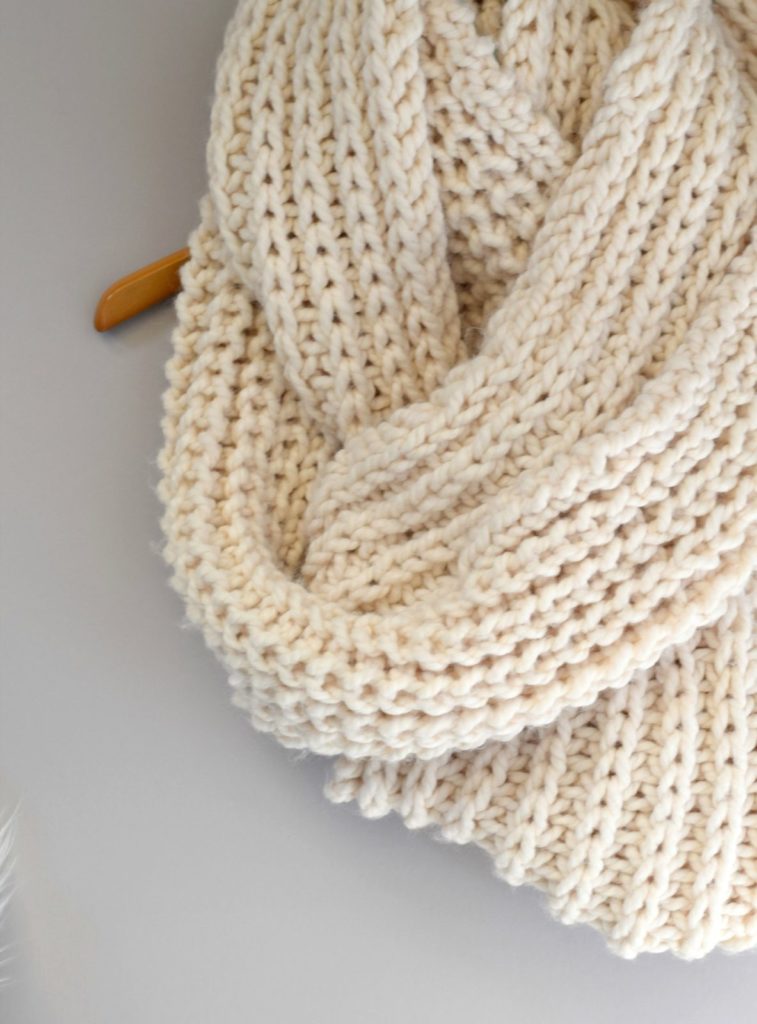 Scroll down for the free pattern below or you can purchase the ad-free, printable version from my Etsy shop HERE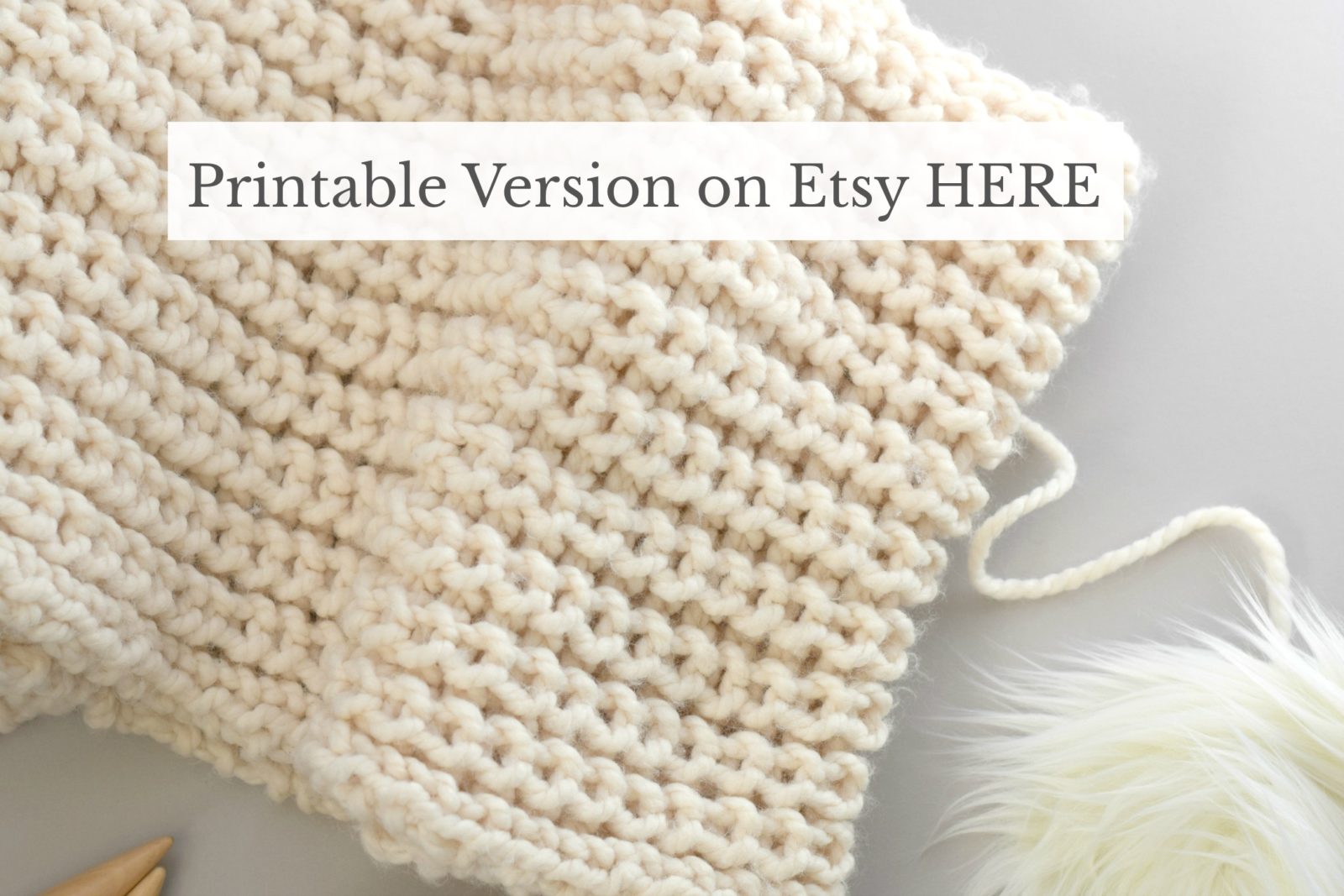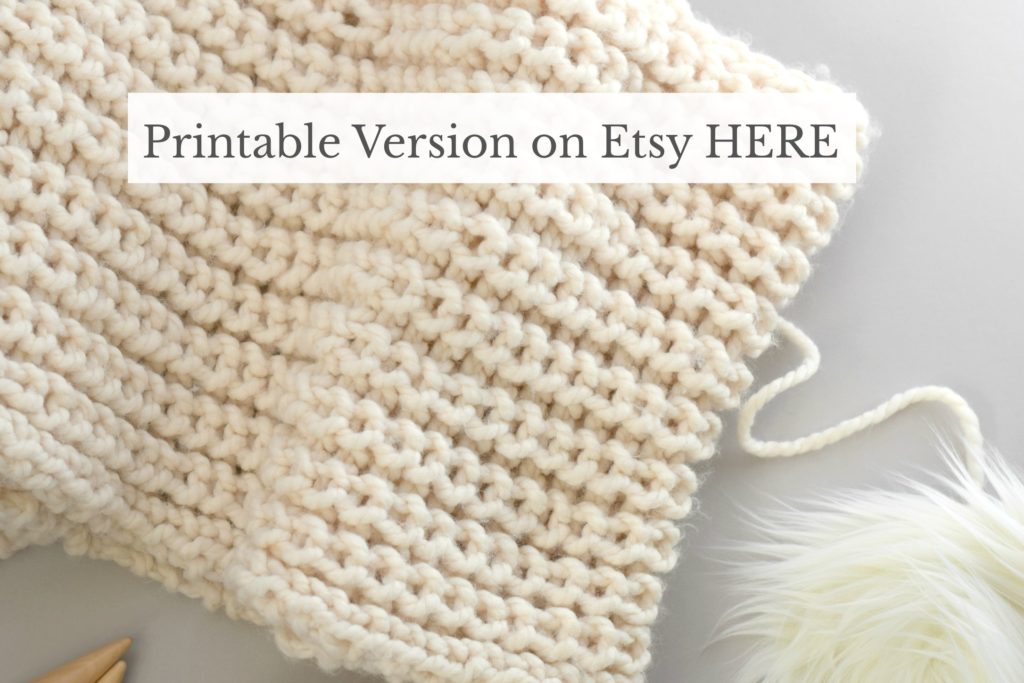 Description: An oversized, cozy, cream colored scarf perfect to go with any outfit. The thick texture and wool fiber is sure to keep you both warm and stylish. Feel free to modify this pattern any way that you'd like! Simply cast on stitches in a multiple of 2 + 1 and follow the stitch pattern provided. By casting on fewer or more stitches and knitting for more or less rows, you can make this scarf exactly the size that you want.
For a full stitch tutorial check out my blog post here:


Skill Level: Beginner +
You will need:
US Size 17 Knitting Needles (12.75 mm)
4 skeins Lion Brand Yarn Wool Ease Thick & Quick Super Bulky yarn in Fisherman (Pattern uses approx. 680 g)
Scissors
Tapestry Needle to weave in ends
Skills & Abbreviations:
k – knit
p – purl
k1b – knit one below
Measurements:
Scarf measures 90" long and approximately 10" wide
Gauge: Not important for this pattern (As pictured gauge is approx: 2.5 stitches per inch)
Notes: Slip the first stitch of each row in order to keep a straight edge
Big Knit – Oversized Half Fisher Scarf Pattern:
CO 25 stitches
Row 1 Knit across row
Row 2 *P1, k1b Repeat from * across row. Purl last stitch of row.
Repeat rows 1 and 2 until your scarf measures 90" long or until you run out of yarn. (Remember, you may also choose to make this scarf longer or shorter by knitting fewer or more rows)
Cast off, weave in ends.
Either whip stitch ends together in order to create an infinity scarf, or leave the scarf as it is. Pretty easy, right?

Happy knitting my friends!
XO
Jessica
(Oh, and if you haven't seen the Lenny Kravitz HUMONGOUS scarf, just do a quick google search. If you think the scarf I shared with you today is big, you're in for a surprise!)
If you're looking for a chunky type crocheted scarf, you might like: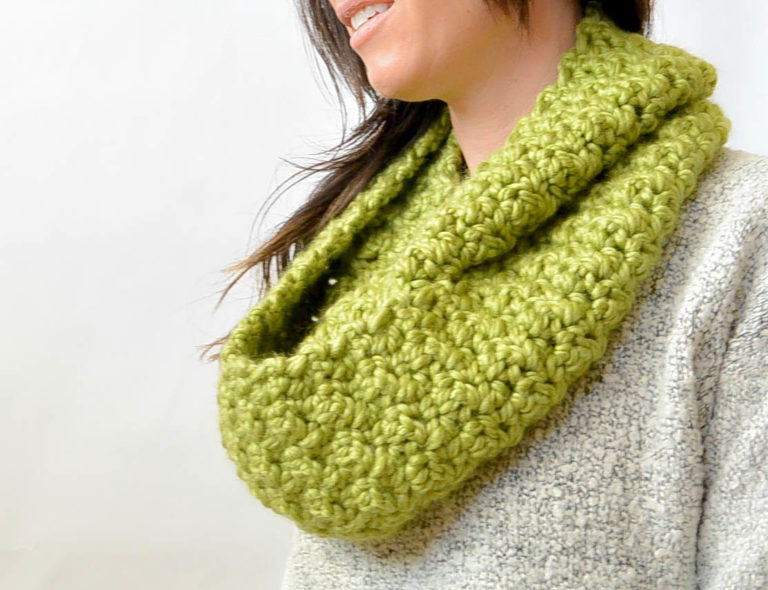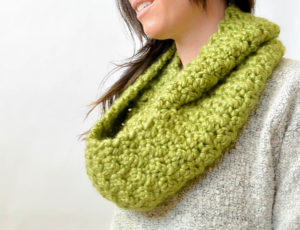 Or a different chunky knit scarf: