Hi friends! My sweet neighbor recently added a super neat lining to one of her projects which made me think it might be fun to share how to do it! I've added lining to some of my knit bags in the past (including this one) but the possibilities are endless. Add a flannel lining to the back of a baby blanket, add some fleece to one side of a scarf, put a lining in your new purse. In fact a friend of mine and I were recently talking about how it can hide ends that you don't want to weave in if you do some color work in the center of a piece. (And you can find the free pattern for this crocheted blanket on my blog HERE)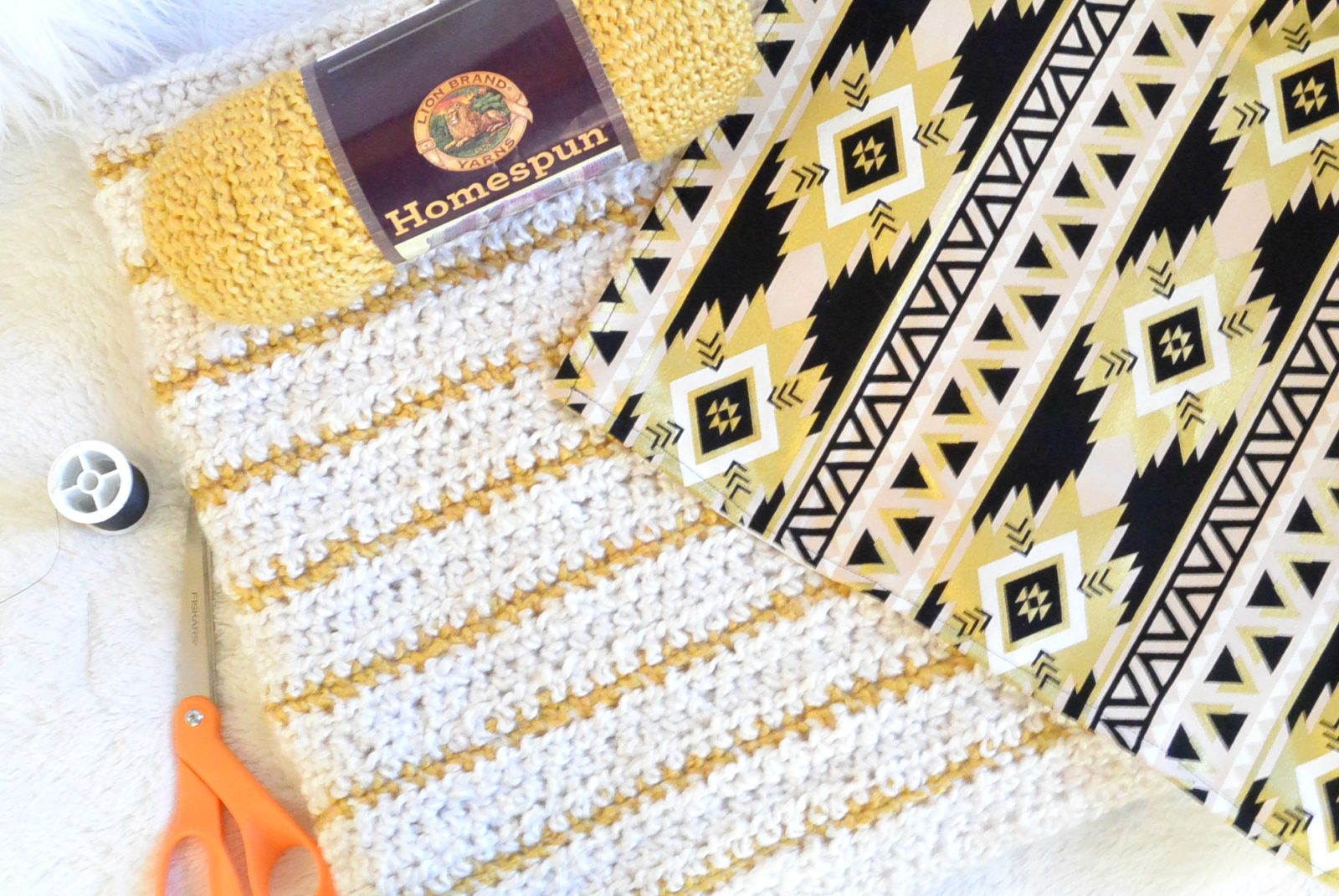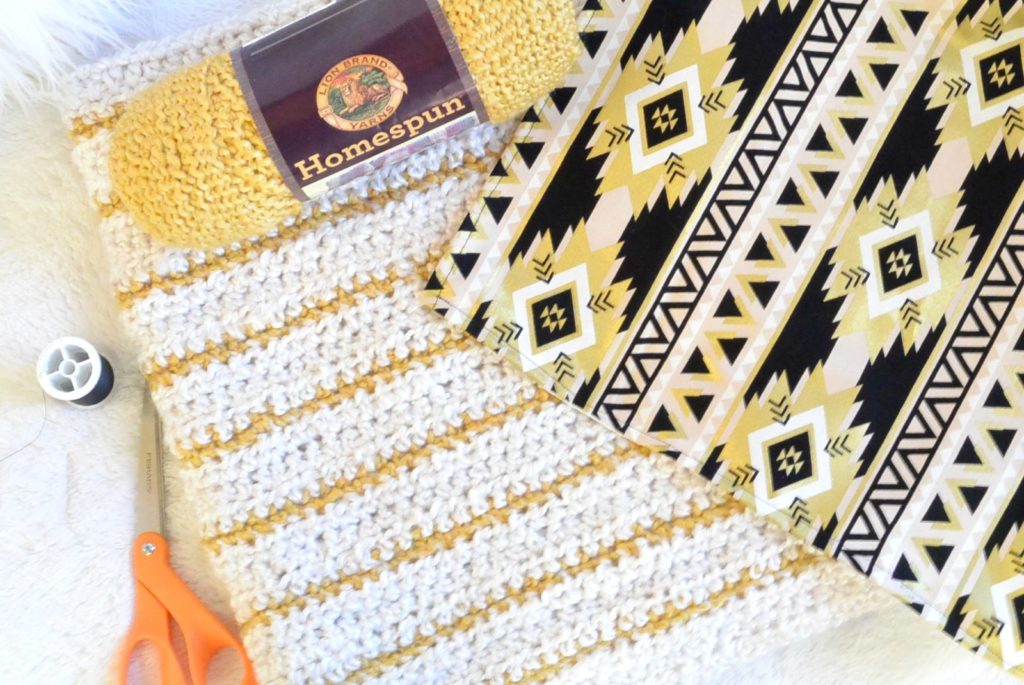 You will need:
Crocheted or knitted project
Fabric of choice
Fabric scissors
Sewing needle
Thread
Sewing Machine (in some cases you won't need this – read on)
How to Line Your Knit Projects & Crochet Projects
Step 1
Measure your knit or crocheted piece
Step 2
Purchase fabric that is slightly larger than your crocheted piece if you need to sew or hem the edges. Some fabrics like fleece don't need hemmed edges at all! If that's the case you want to buy fabric slightly smaller than your knit or crocheted piece (like 1/4″ to 1/2″ inch smaller) on all sides. Flannel or cotton will need to be folded and sewn along the edges so they don't fray so you need to purchase a size with that in mind.
Step 3
Wash your fabric (if it's washable of course)! You don't want to skip this step. If you attach your fabric to the crocheted or knitted piece and THEN wash it and it shrinks, all of your hard work will be ruined.
Step 4
Cut your fabric to the exact size needed keeping in mind seamed edges.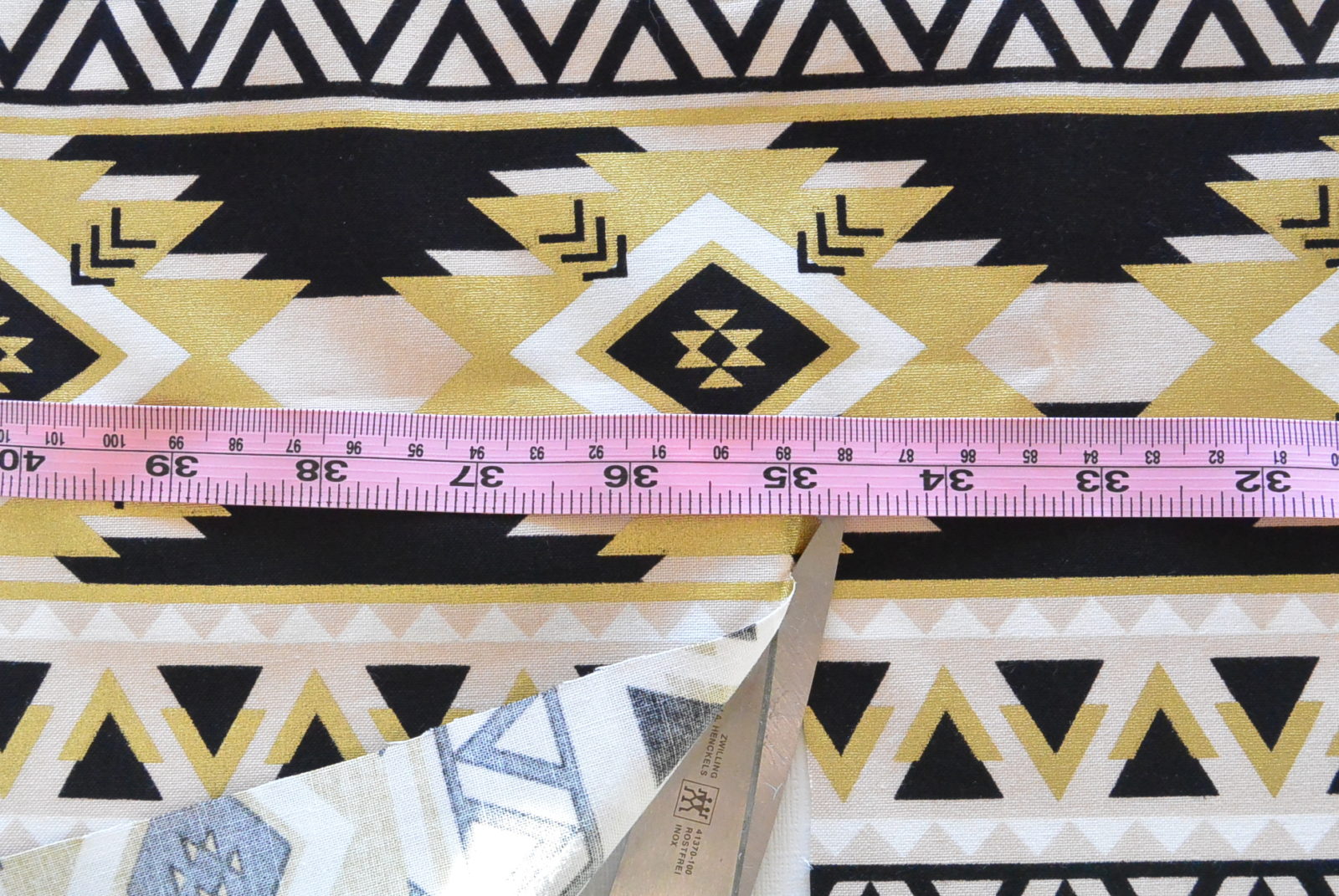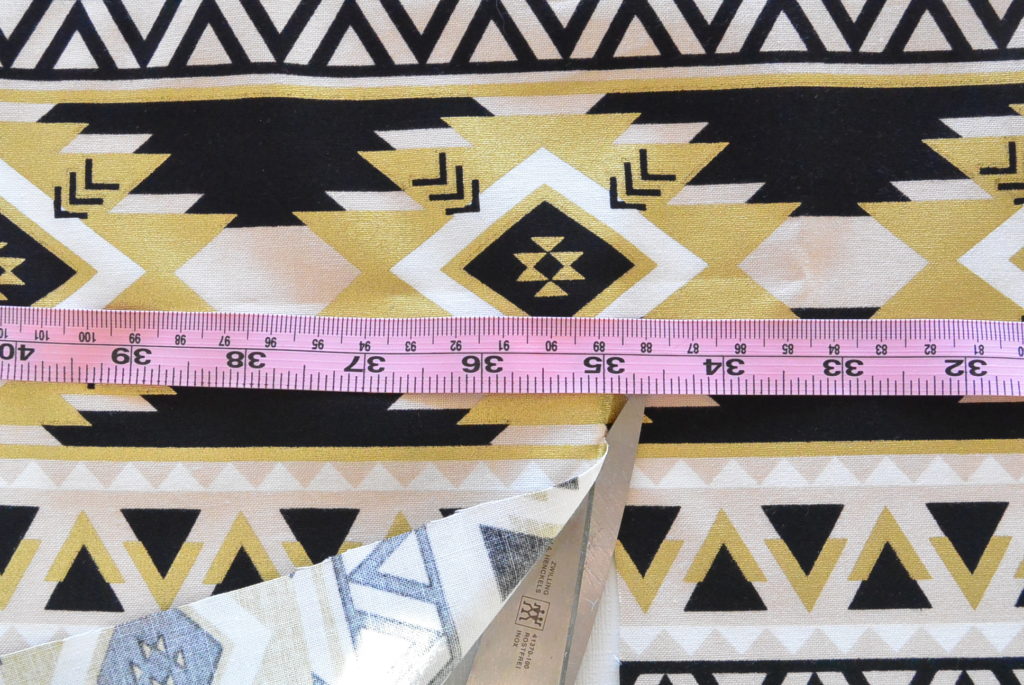 Step 5
Iron if necessary and fold down side seams about 1/2″, pin if necessary and sew each side to prevent fraying.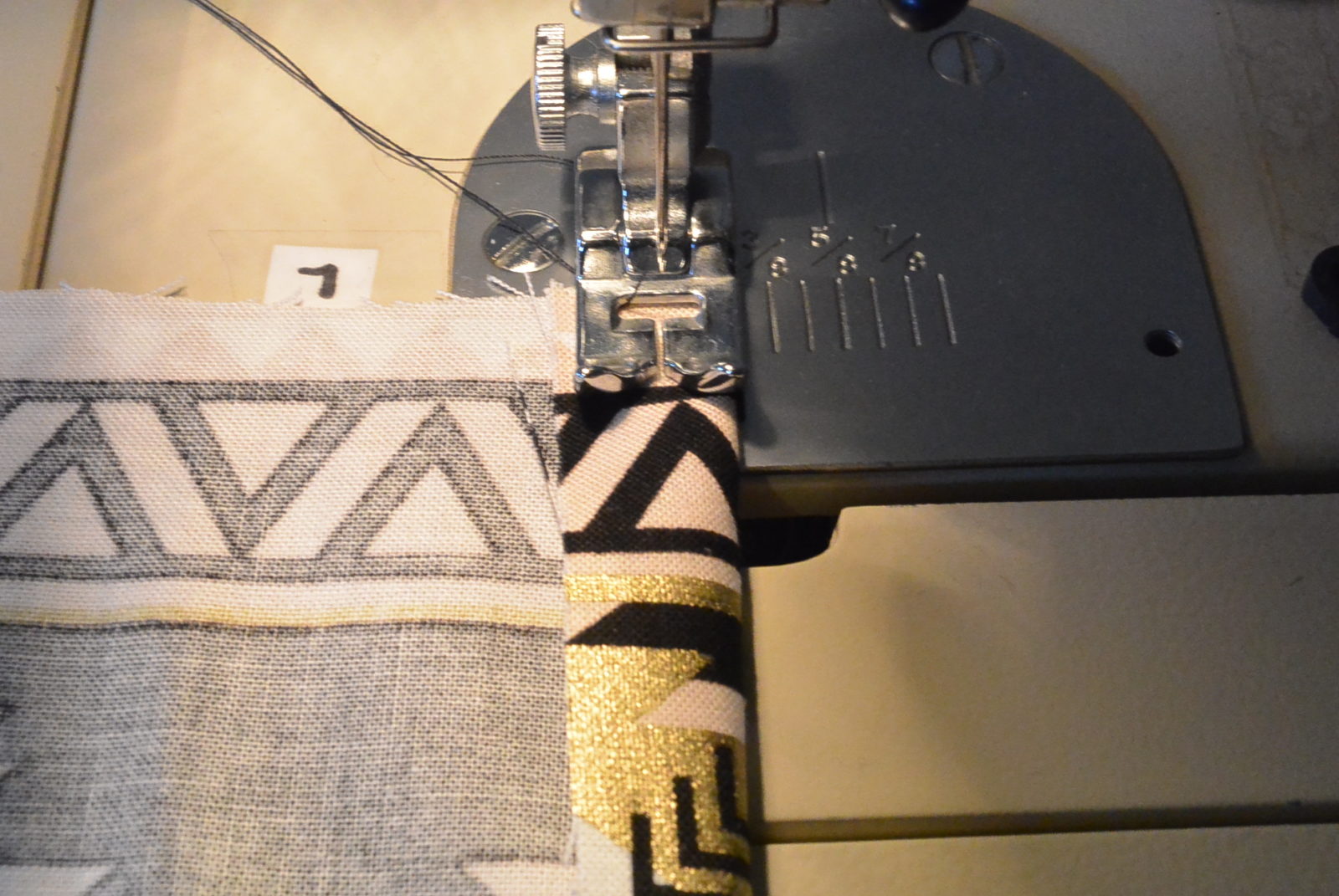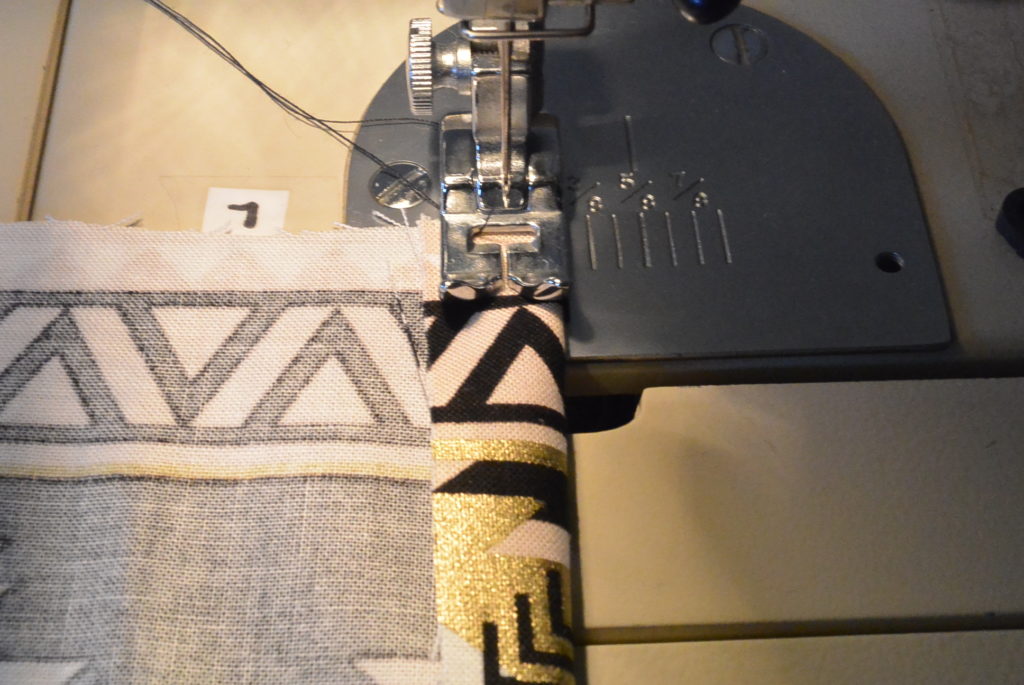 Step 6
Place fabric on crocheted or knitted piece. Pin in place.
Step 7
With your needle and thread, sew with an overcast stitch (this is like a whip stitch to me). You want to work through the fabric and then through the yarn of one leg of a stitch. Work evenly around. Tie off. I like to use thread the matches the yarn, but you can use whatever you like. Here is an awesome blog Tech Knitting post I found (here) with more detailed info about working the overcast stitch with your knitting.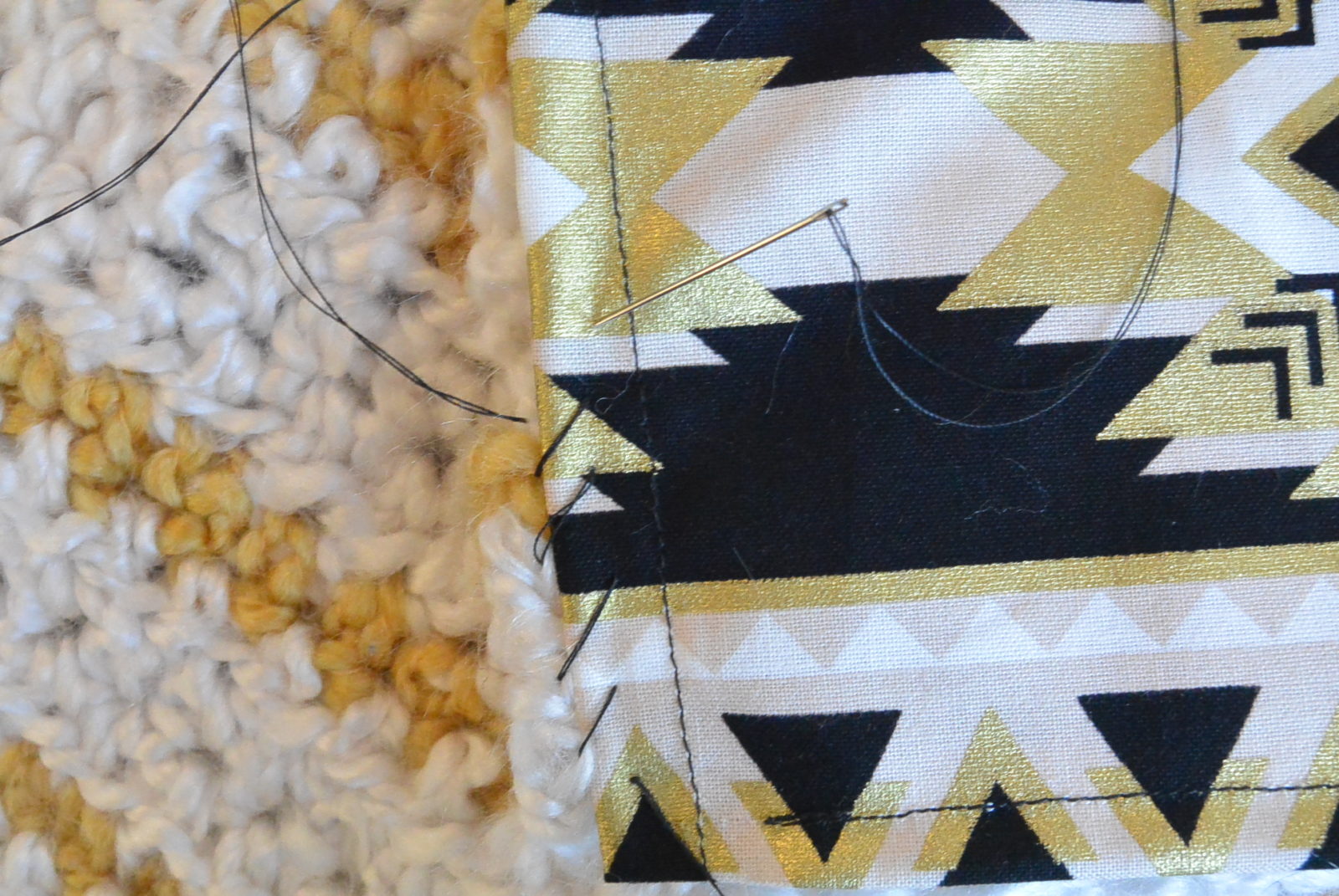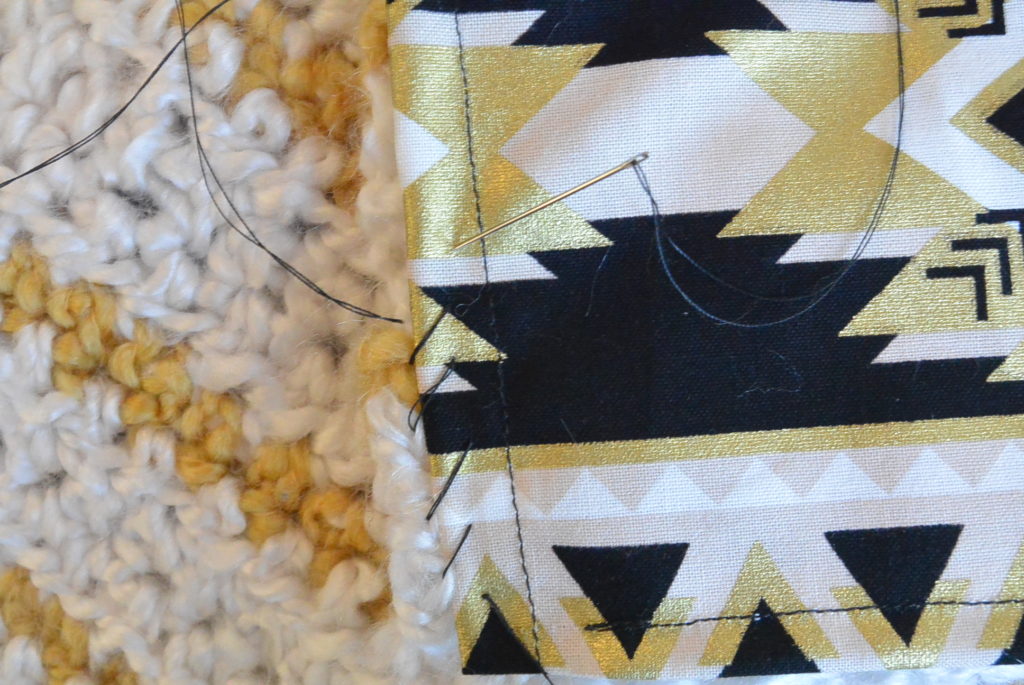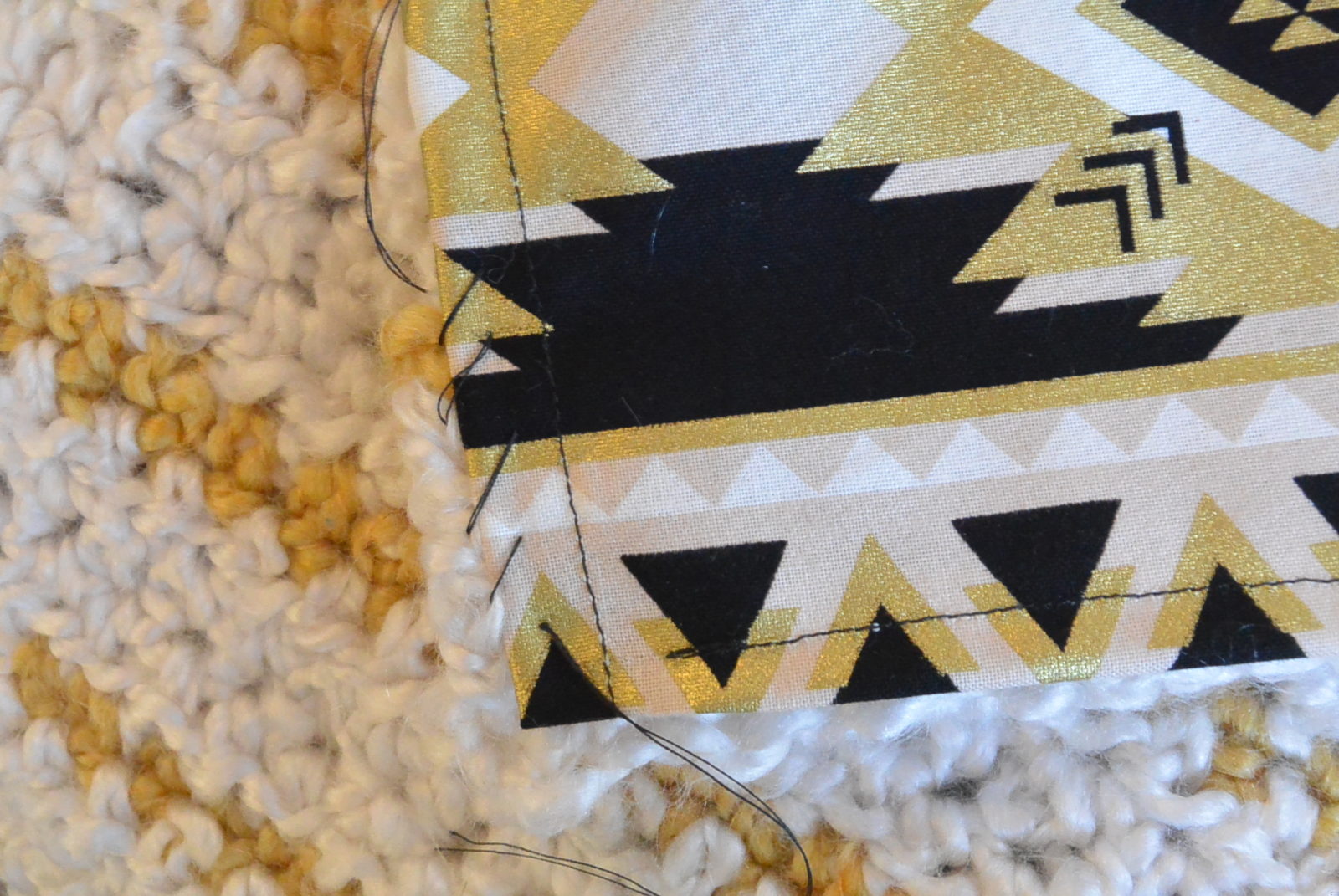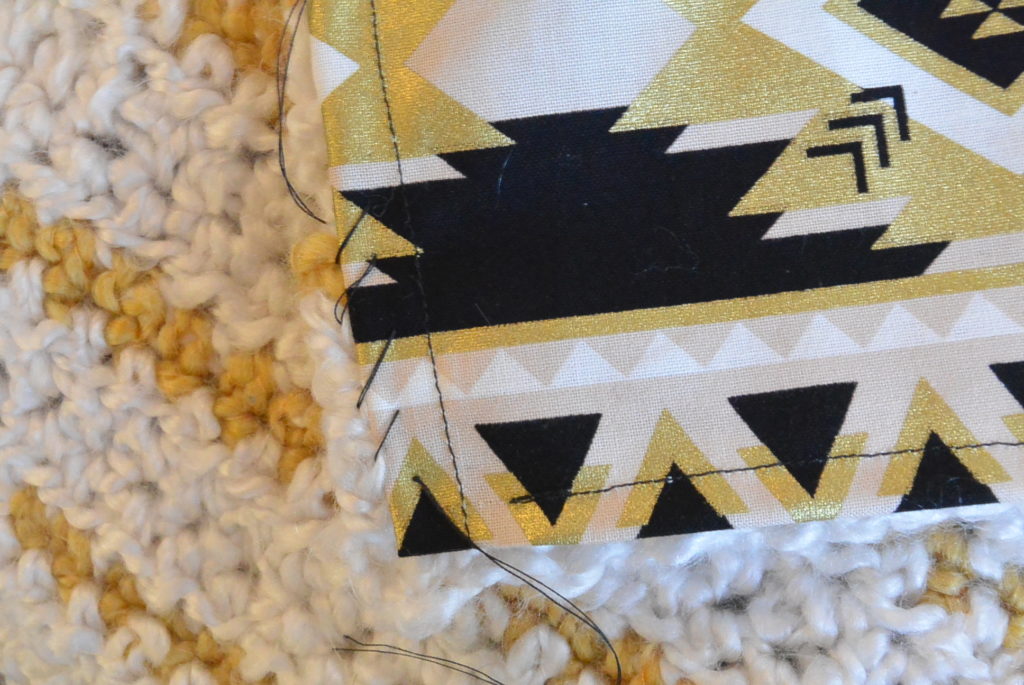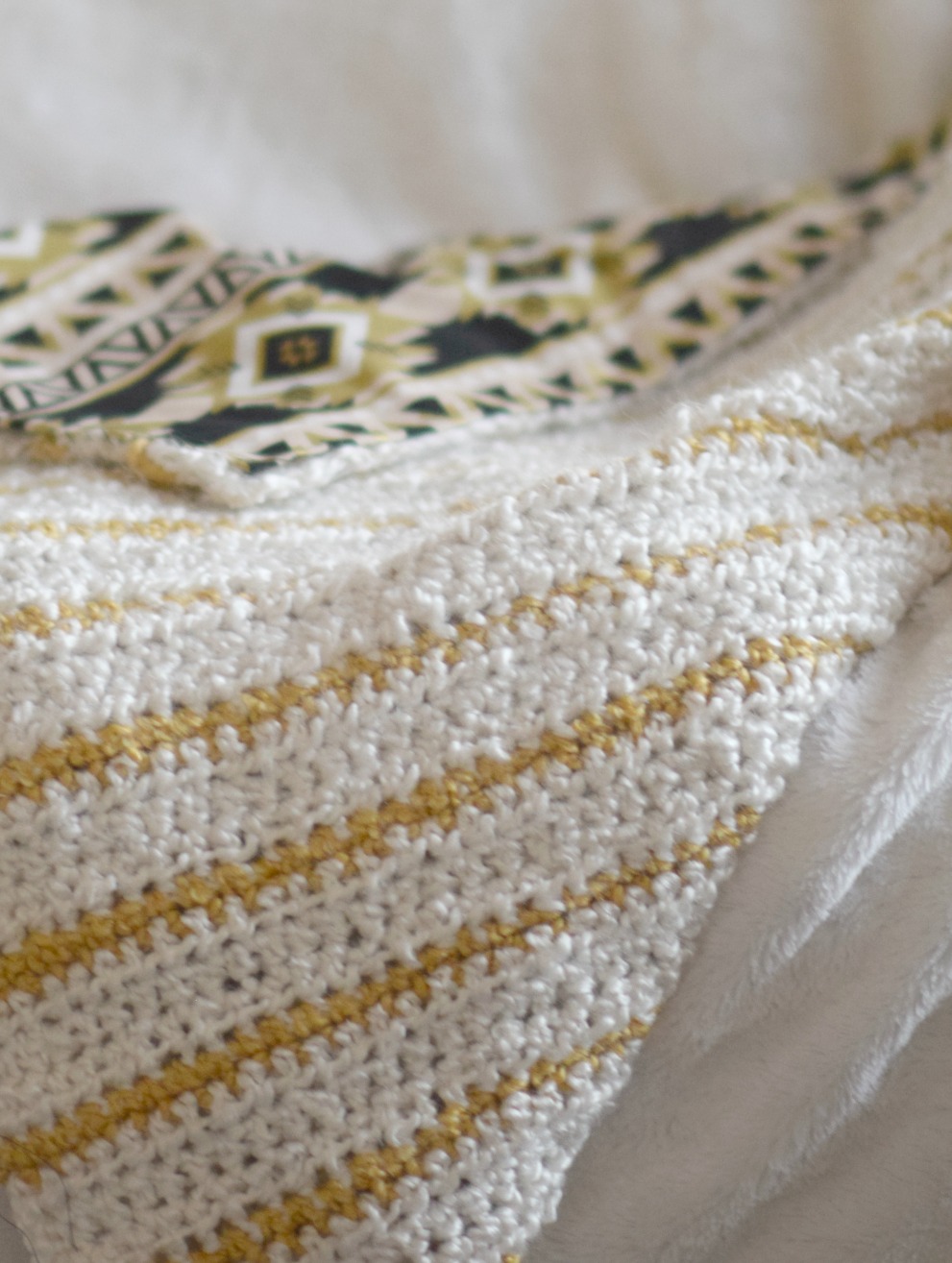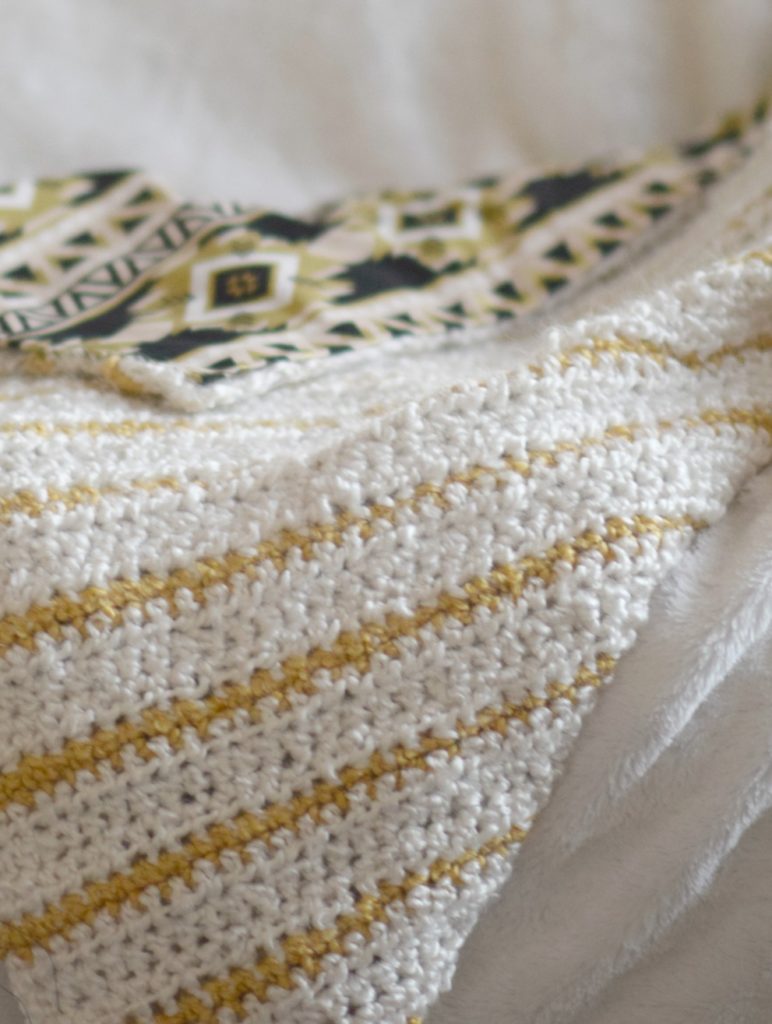 And lastly, if you don't have a sewing machine, you still have options! Because you simply hand sew the lining to the knit or crochet, you don't need a sewing machine if you choose a fabric that doesn't fray. Fleece is a fray-free, shed-free option. 😉 If you're an experienced knitter or crocheter, why not buy a cotton baby blanket blanket that's already made and make a blanket to match the size of the purchased baby blanket? Knit or crochet a good gauge swatch, pick your favorite stitch and get to it. 🙂 I love the blanket stitch myself! (See a tutorial for the Blanket Stitch HERE)
That's it! It's so easy and really adds a nice touch to knit and crochet, don't you think?
I hope you enjoyed this and have fun adding some cool linings to your projects.
Have you lined projects in the past? If you have any tips or ideas please let us know in the comments section!
XO
Jessica