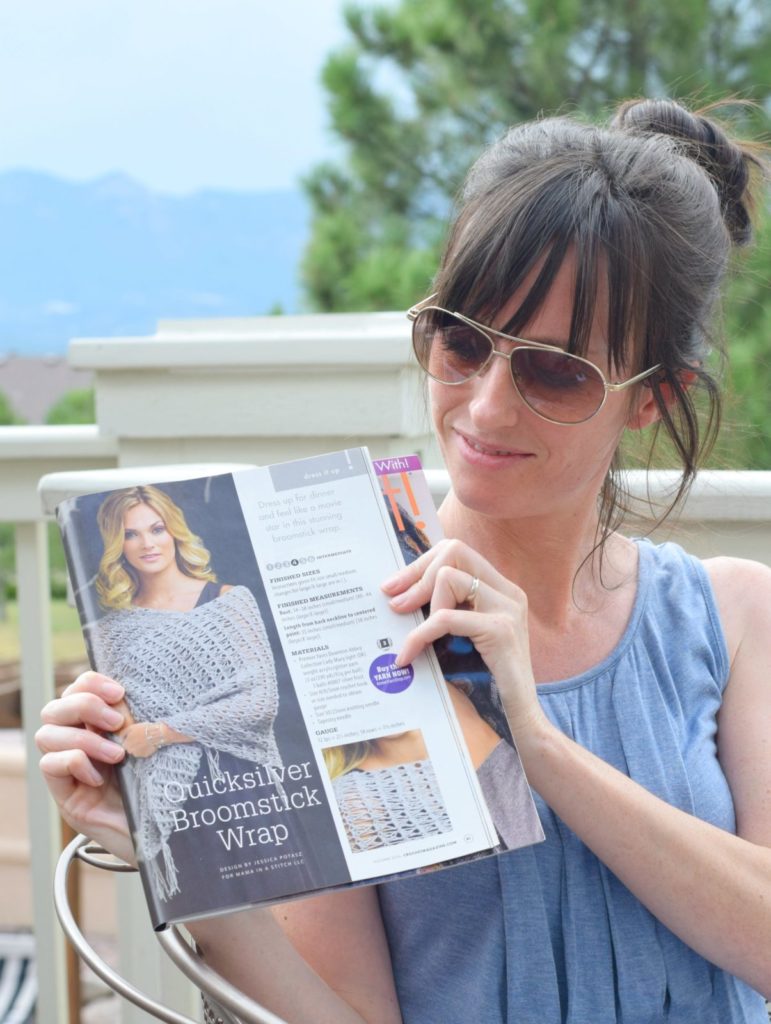 Hi friends,
I'm so honored and excited to have my first ever full pattern published in print in Crochet! Magazine's Autumn 2016 issue. It's so crazy to walk into my grocery store and be able to go grab this magazine and see my "Quicksilver Broomstick Wrap" pattern inside. (Yes, I've gone and looked for it more than once) It's also lovely to see someone modeling it that is NOT me!
As we were discussing the design, the magazine requested that I used Premier Yarns Downton Abbey Collection in Silver Frost. The yarn had just come out on the market at the time, and I had never tried it. It is a really great yarn, and it created a really nice drape which was essential for this wrap. Broomstick lace is a lot of fun to do as it uses a large knitting needle which you crochet around. If you haven't tried it and would like to learn something that's quite different than many other stitches, this would be a fun one to try!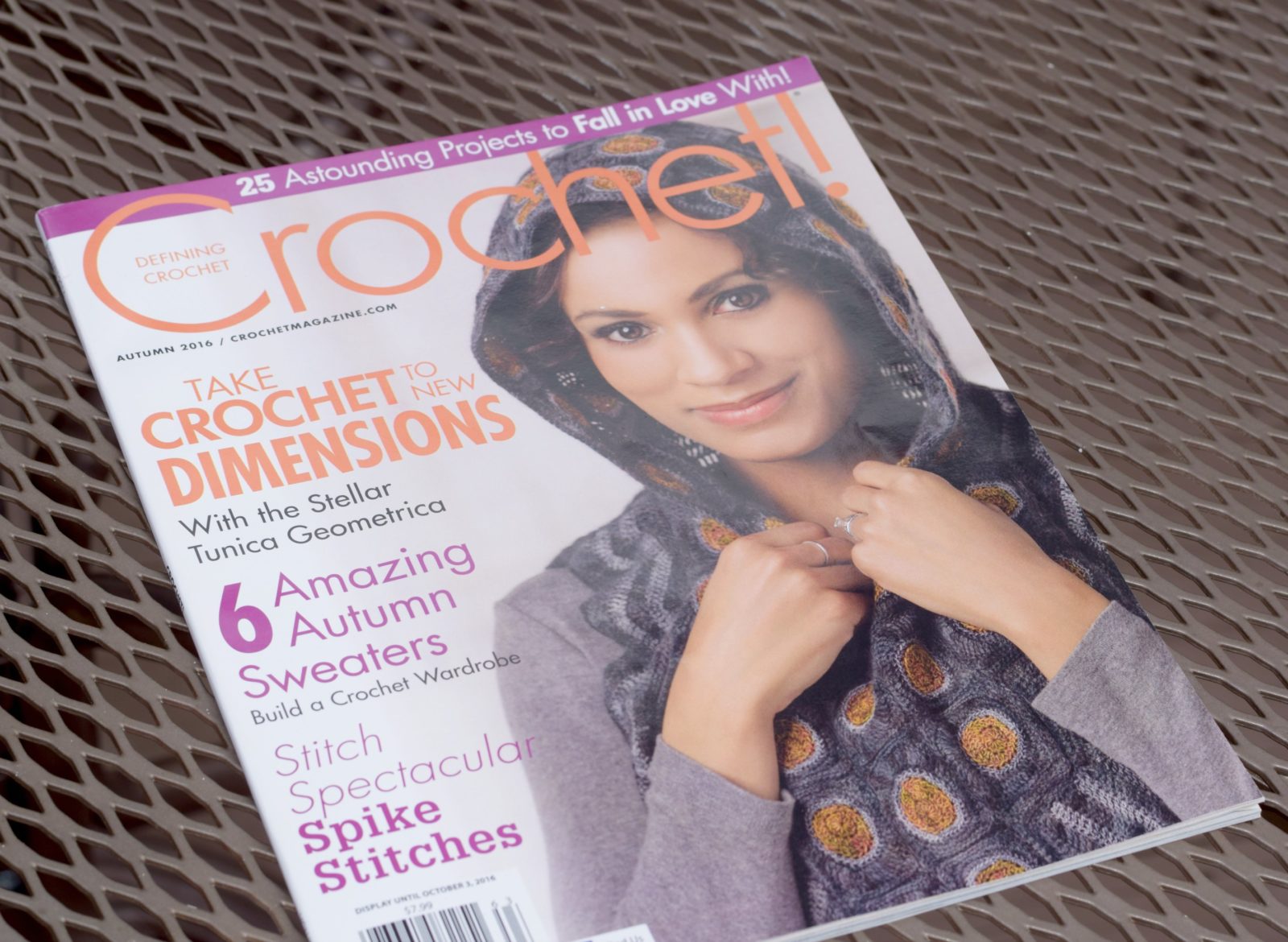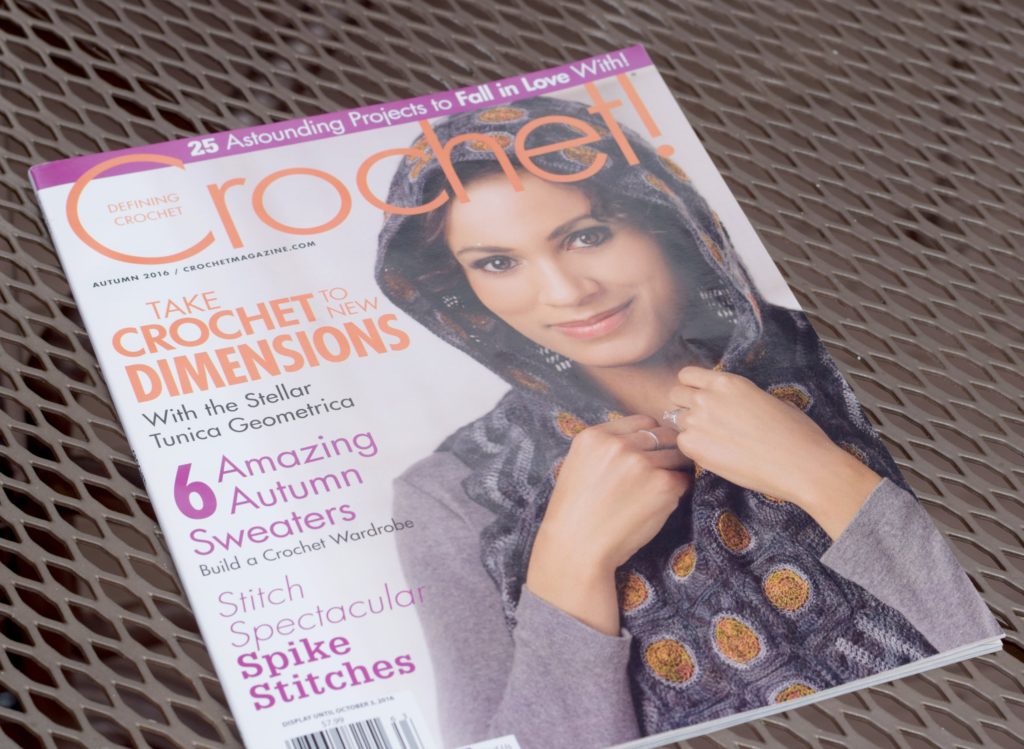 The pattern itself is like a poncho/wrap that can be worn with just about anything. It would dress up a pair of jeans and could look really great for a night out with some black pants. It takes some time to make, but it was worth it in the end.
Thanks for all of your support and encouragement as always. I am just having a ball designing, blogging and making yarn friends. Check out Crochet! if you get a chance and let me know what you think of the wrap.
XO
Jessica