Sedona Serenity Knit Shawl Pattern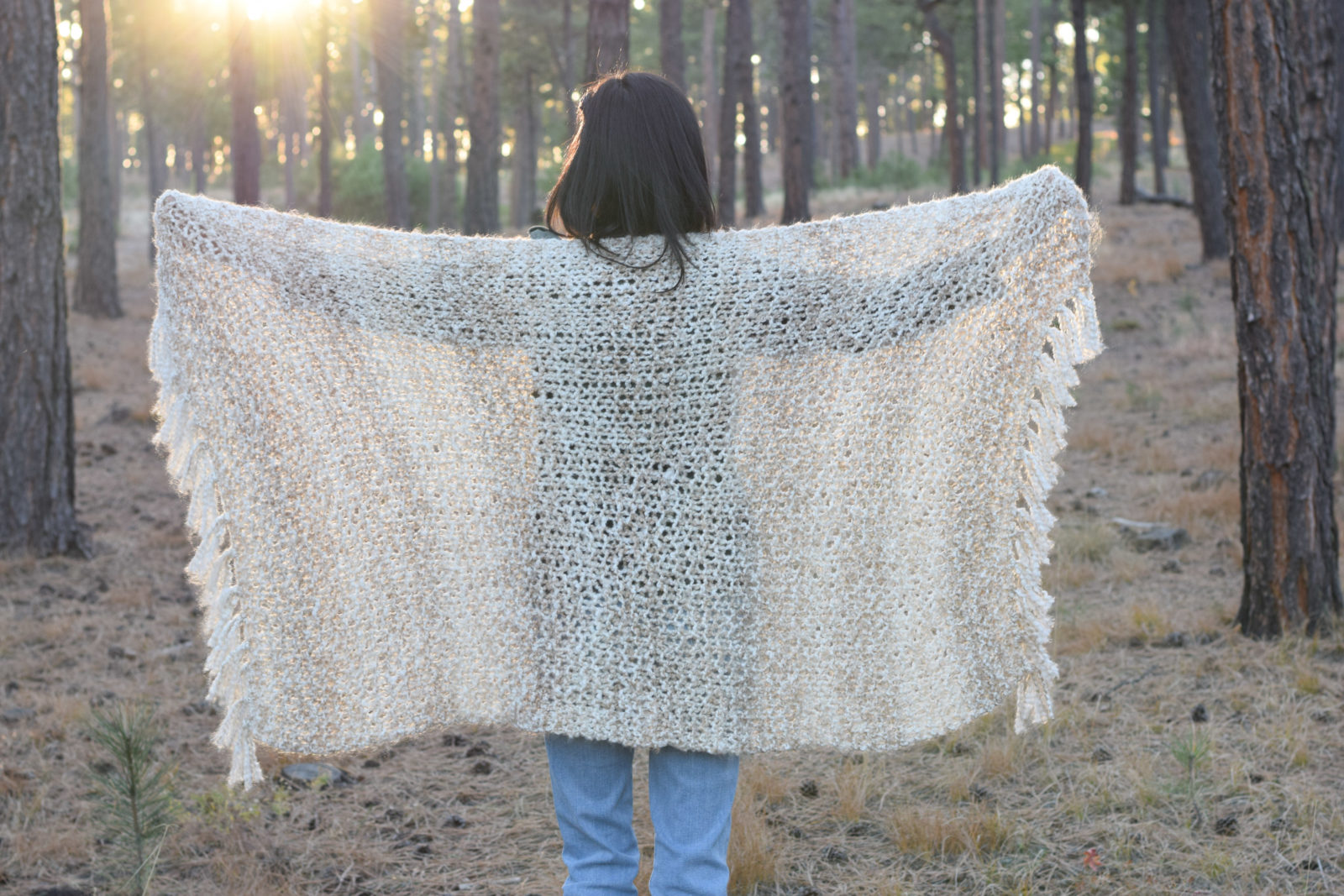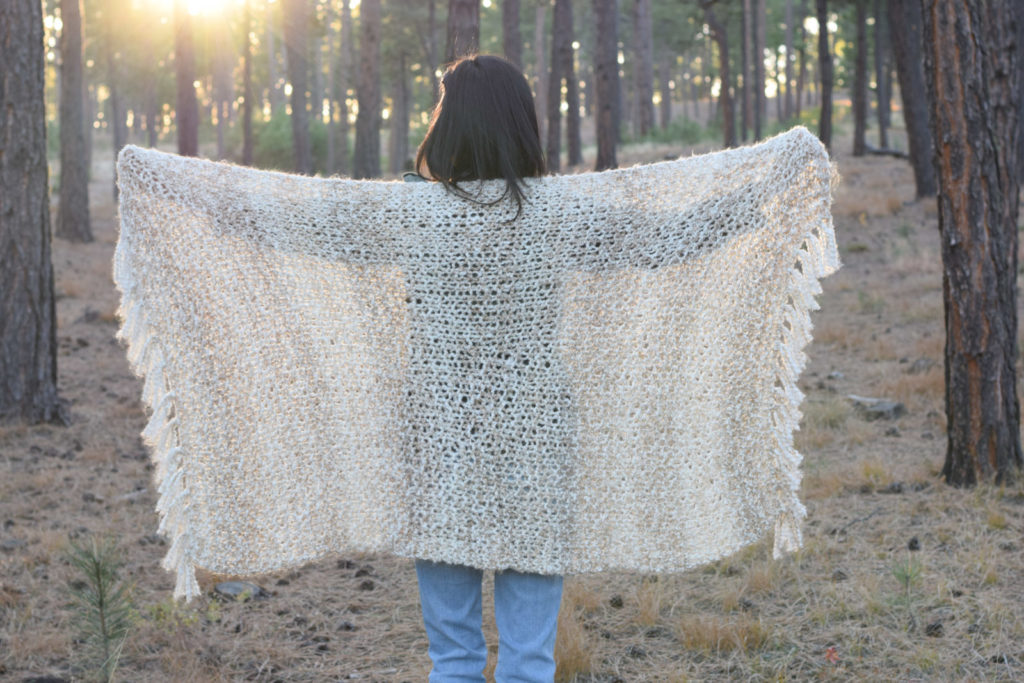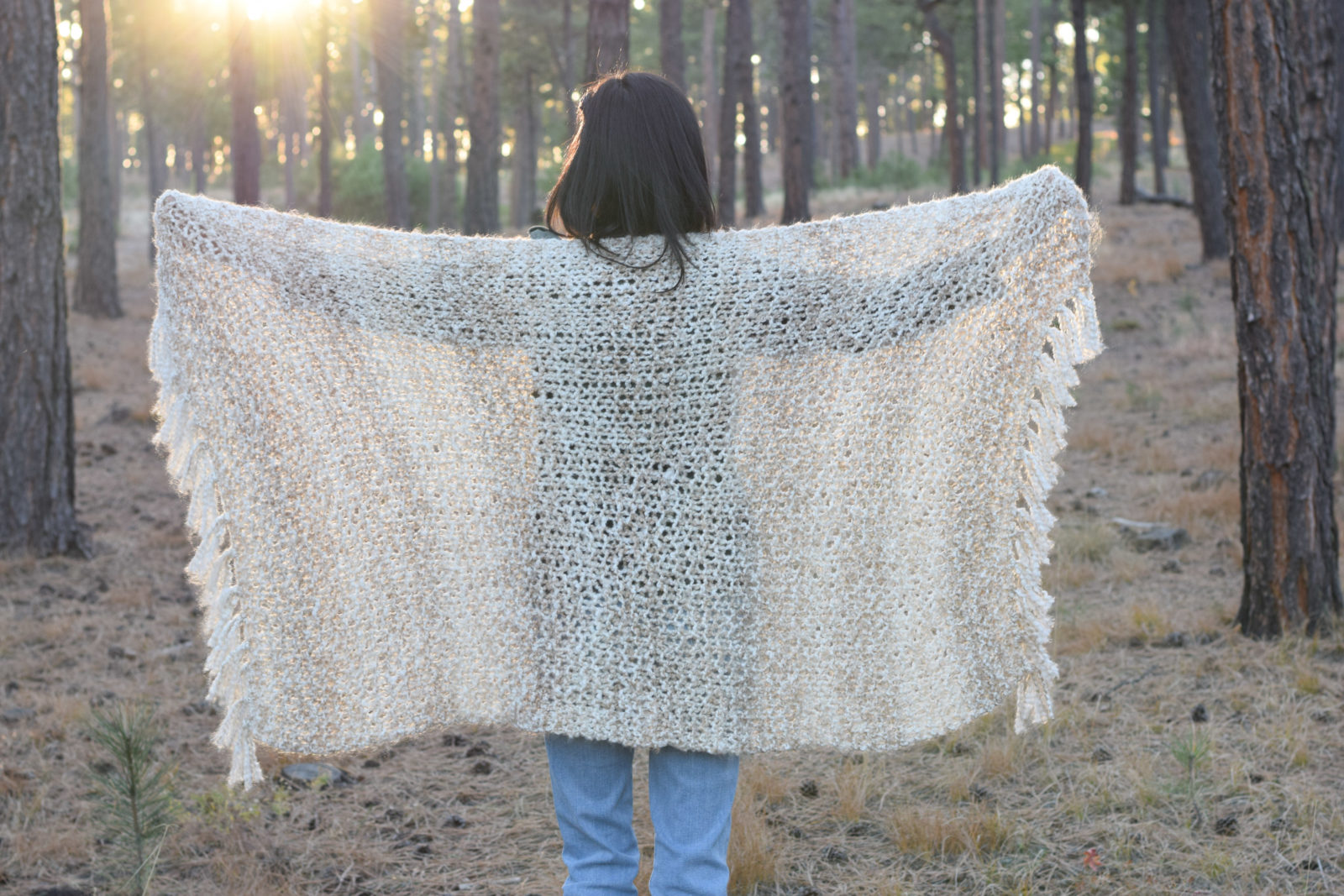 Ready for a peaceful little knitting project?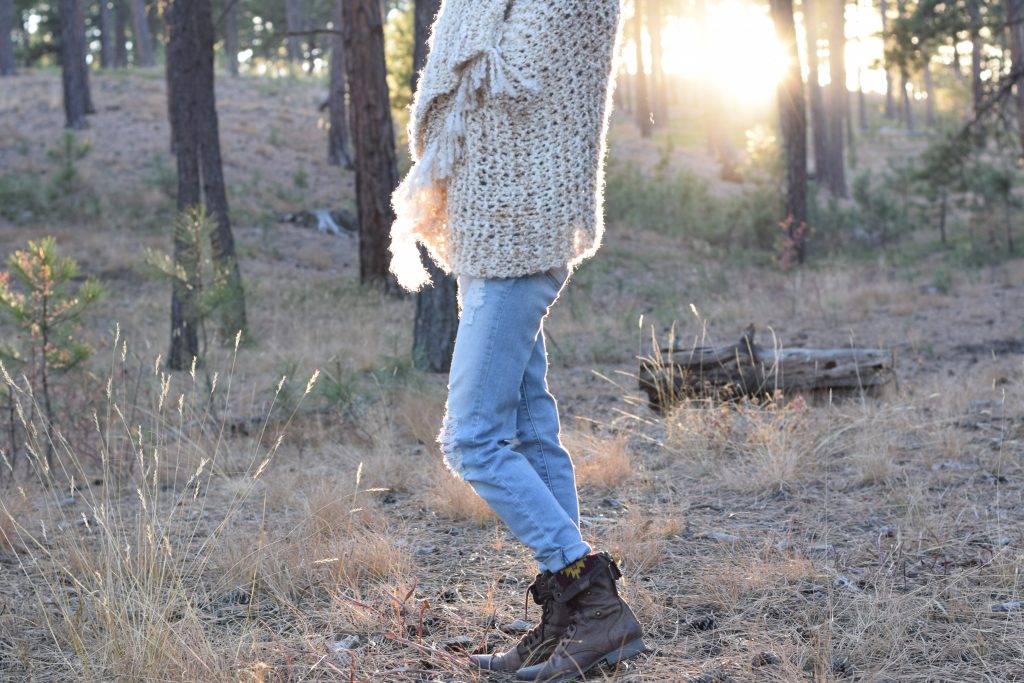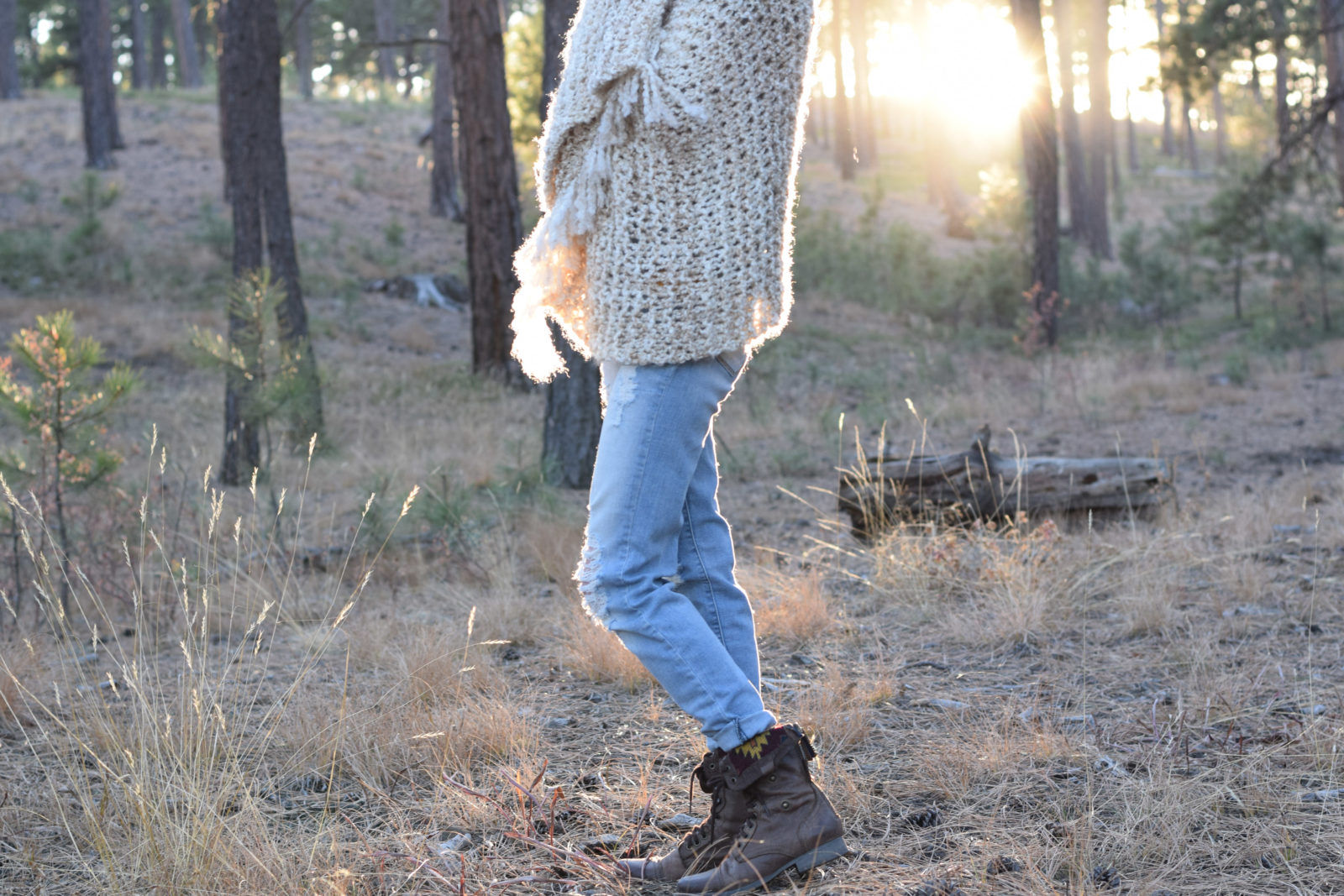 The purpose of this project was to make something that could be of comfort to the recipient and would be easy and peaceful for the maker as well. Comfort shawls are given to friends, family or even are made as donations to churches or hospitals for those going through difficult times or illness. Because this yarn is so soft and the pattern works up so easily, I'm really happy with how it turned out. My aunt recently went through a terribly difficult time of loss and received a crocheted comfort shawl from church. It meant so much to her.
Have you used a yarn like this before? Oh, it is SOOOO soft and works up into something pretty with very little effort. I really enjoyed knitting this shawl as it was very much in keeping with the types of projects I enjoy – quick and simple. It feels silky smooth and is made with only two skeins of self striping Lion Brand Homespun Thick & Quick self striping yarn (You can buy the yarn kit that includes the pattern HERE from Lion Brand). I've heard various thoughts about Homespun from you, my friends, on Instagram and elsewhere. I've heard from those of you who absolutely love it, and others who have had a hard time being able to see your stitches. I think because I used large needles and stuck to only the knit stitch, I didn't have any difficulty at all working with it. It was actually a really nice change for me! What experiences have you had with Homespun?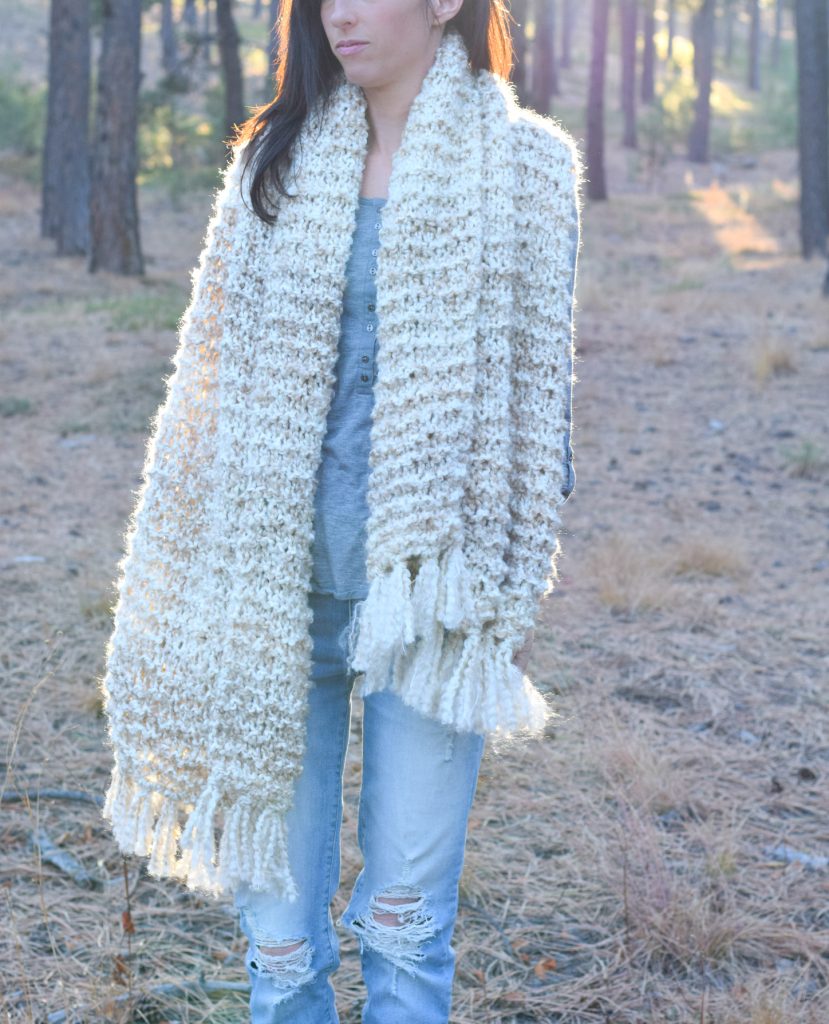 Anyway, my thoughts on this project are that it would make an amazing shawl to gift to someone that's going through a hard time, or a friend or family member who may be in the hospital. Because it's so soft, it would be very comforting and is also very warm and cuddly. In addition, this could be used as a large scarf or blanket shawl which are super trendy right now! And as I said before, because it's so easy to make, it's actually a very relaxing project for us as the makers. It was nice to be able to zone out and knit this up with little brain power especially because my daughter has been catching all kinds of bugs at pre-school. (We are having a rough fall with germs at my house.)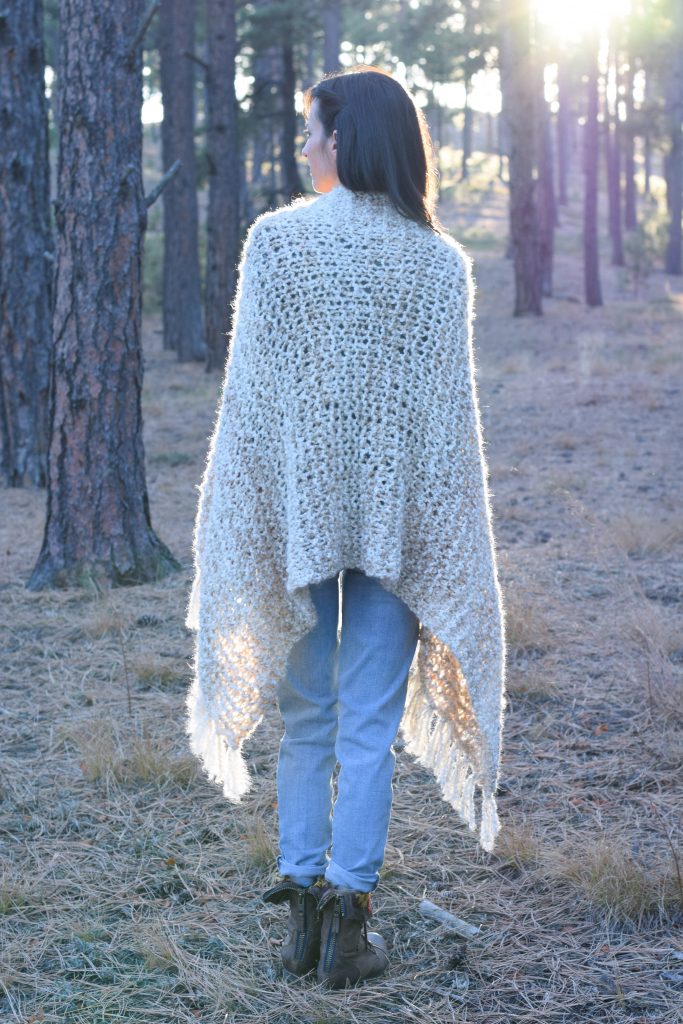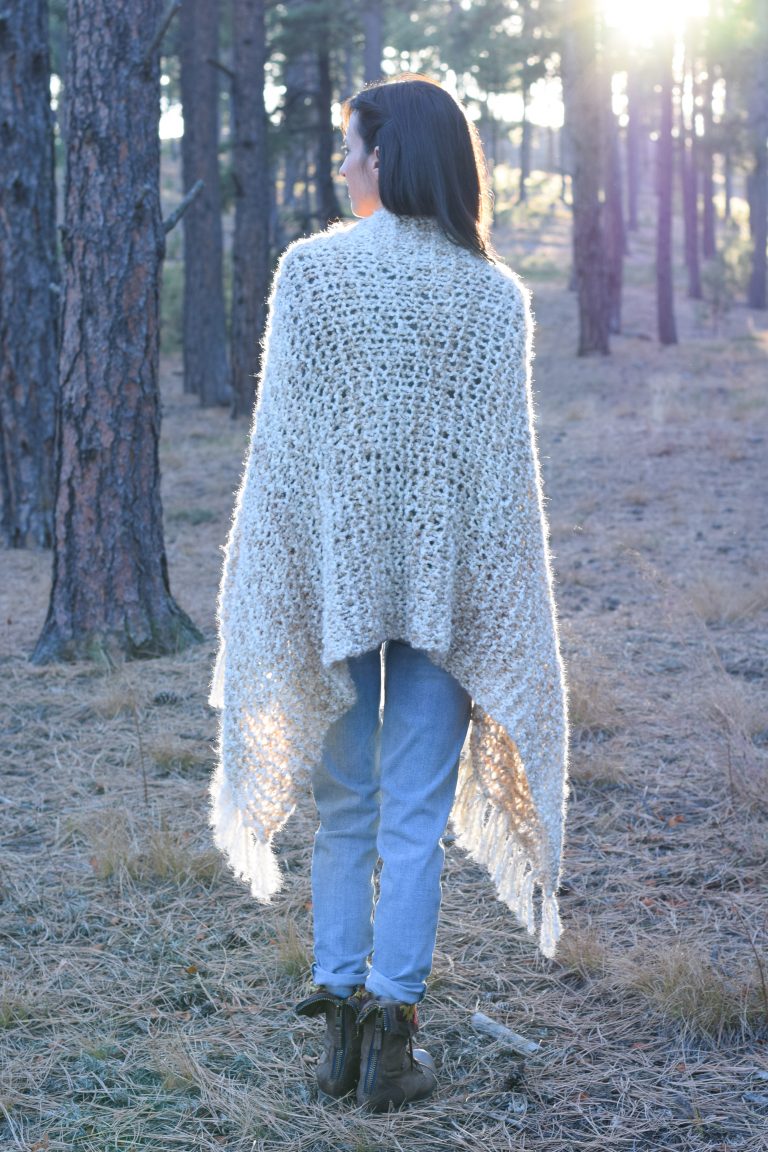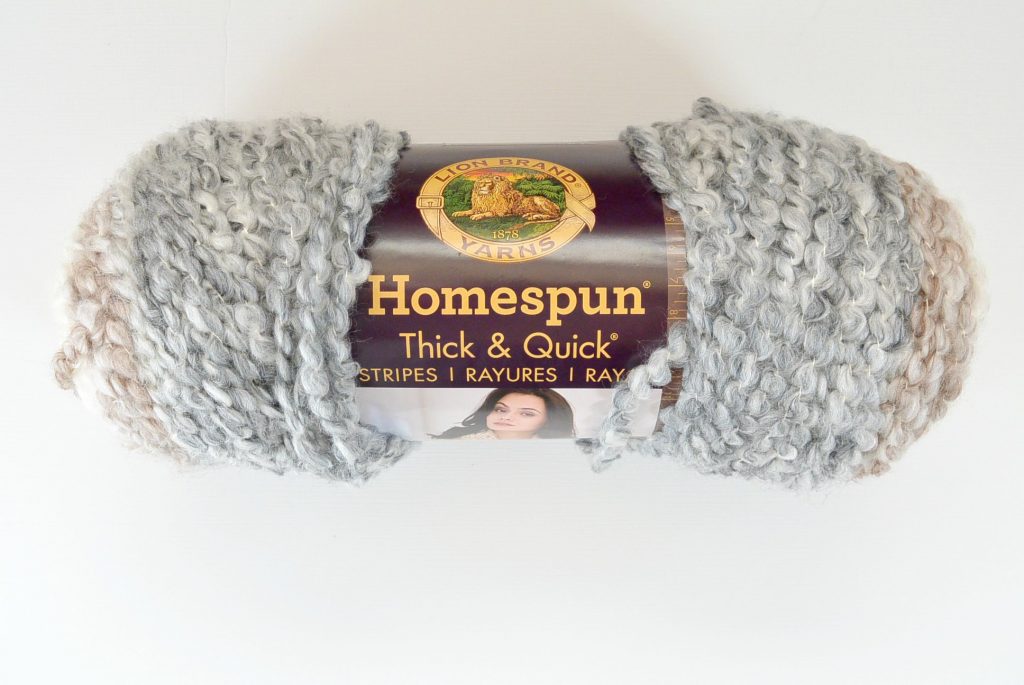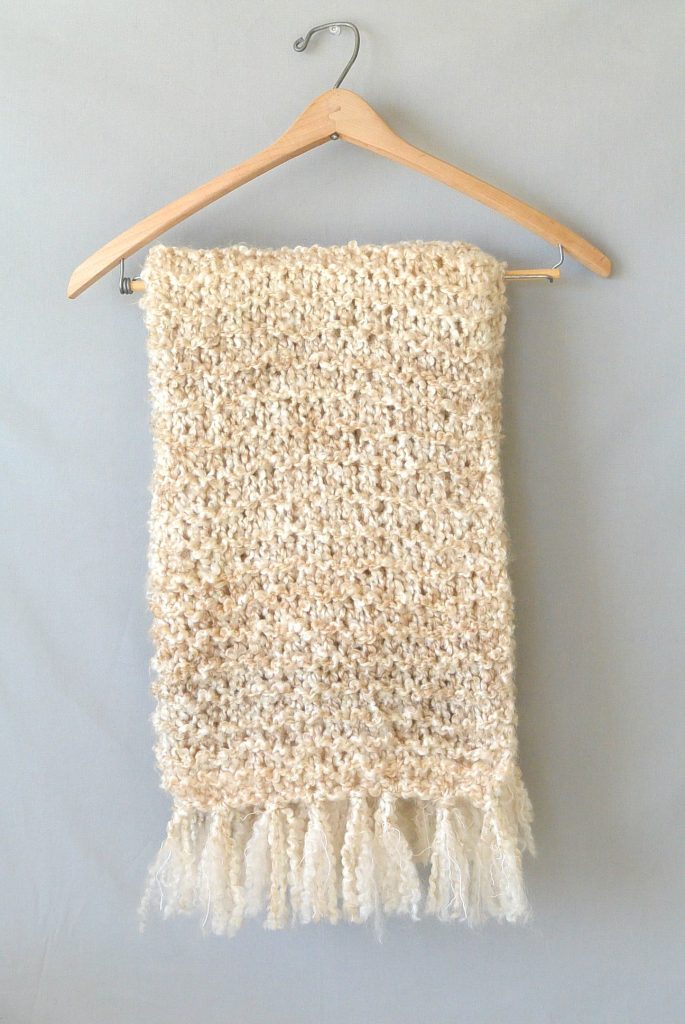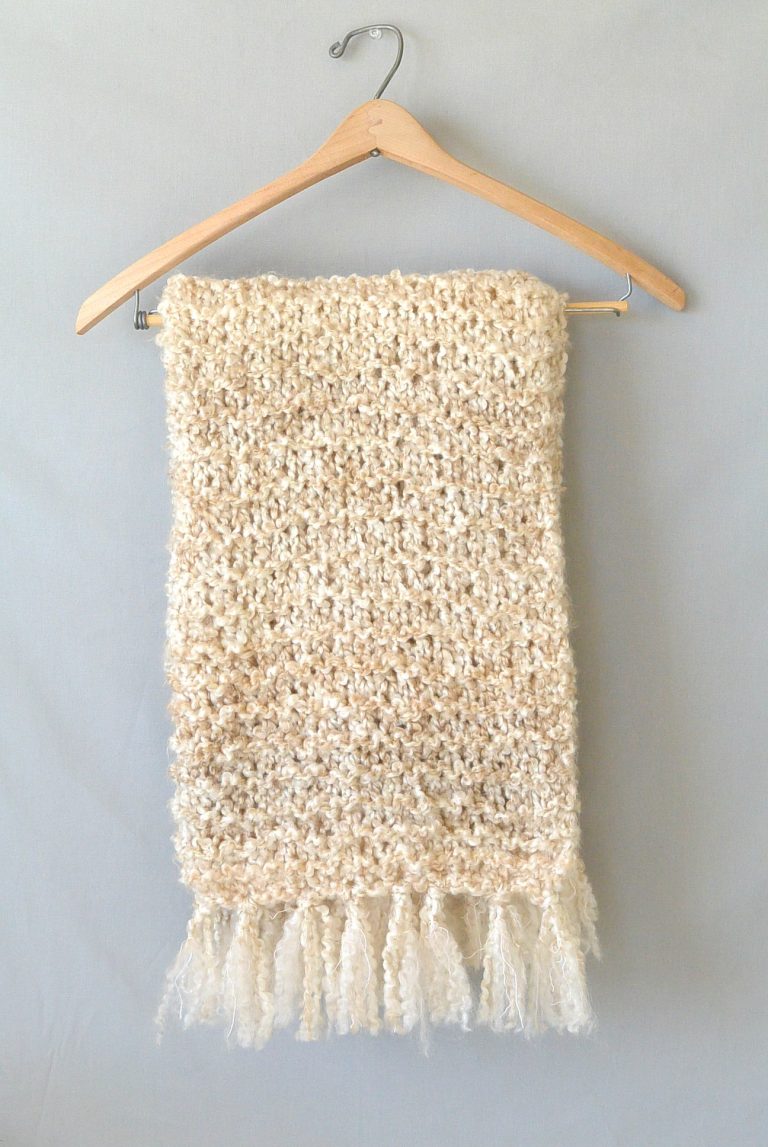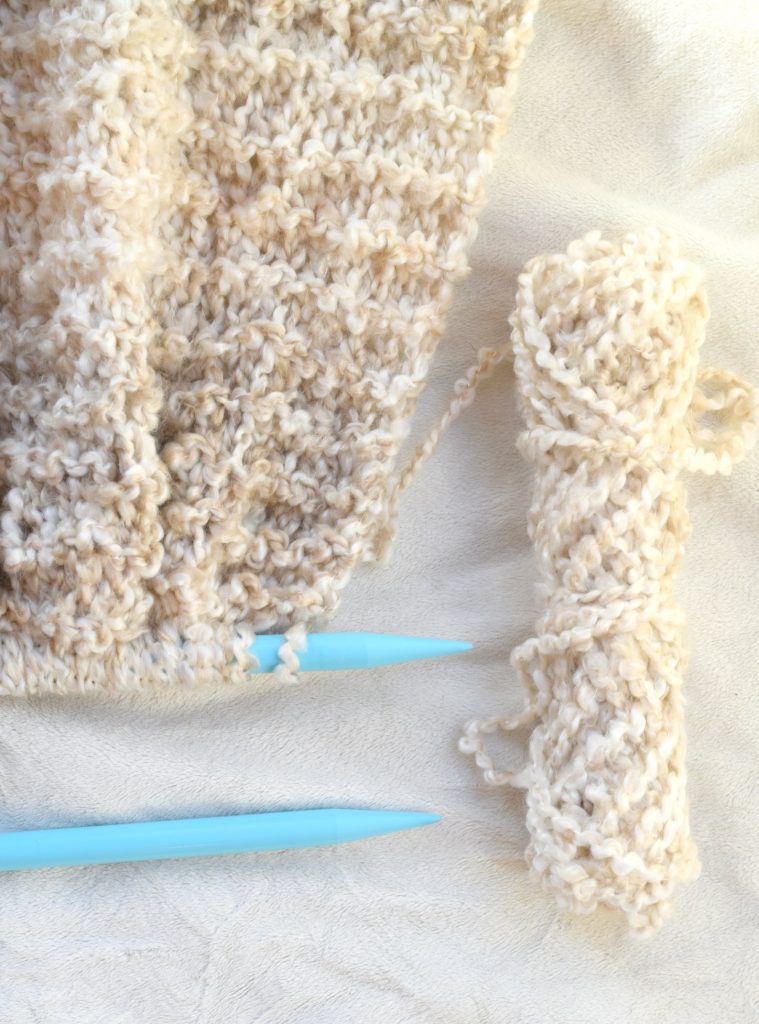 I'm also thrilled, honored and blown away that once again, Lion Brand Yarn has made a kit for this project that is on sale for a limited time! It includes the yarn and the pattern to make your own Sedona Serenity Shawl. Check out the the full kit HERE! Otherwise, take a look at the free pattern below!
Also, if you like the printable PDF version, you can find the inexpensive ad-free printable PDF pattern in my Etsy shop HERE.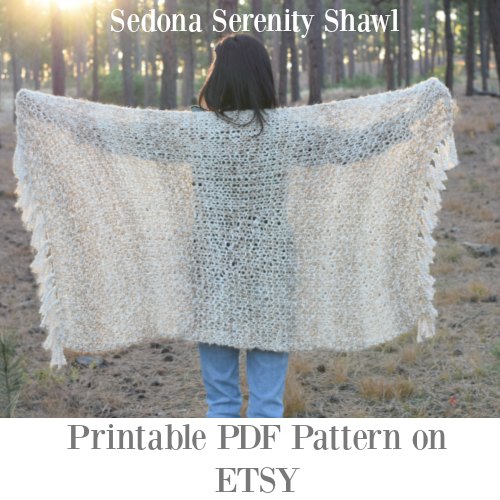 Explanation:
A peaceful (ha ha!) beginner friendly knit shawl pattern that works up quickly with just two skeins of Lion Brand Homespun Thick & Quick Yarn. This shawl is made entirely with the knit stitch yet obtains a lovely texture and coloring by using the Homespun Self Striping Yarn. A cozy, super soft shawl and can also be enjoyed as a large blanket scarf.
Size:
Approximately 52" inches long (Not including fringe)
Approximately 26" inches wide
You will need:
US Size 19 15.0 mm Knitting Needles
2 Skeins of Lion Brand Homespun Thick & Quick in Pearls or color of your choice – 160 yards per skein (with fringe, this shawl uses almost the entire two skeins)
Tapestry needle to weave in ends
Scissors
Skills:
Cast On
Knit
Cast Off
Notes:
Gauge isn't important in this pattern though it is just over 1 ½ stitches per inch and just over 2 rows per inch.
This shawl can be made with or without the fringe.
The shawl stretches slightly when worn.
Pattern:
Cast on 43 stitches
Row 1 Knit across row
Row 2-118 , or until entire piece measures approximately 52" inches in length – repeat row 1
Cast off, weave in ends.
Optional fringe:
Each tassel or set of fringe consists of two lengths of yarn.
For each tassel or fringe:
Cut two lengths of yarn approximately 9.5" long
Holding the two lengths of yarn together, fold the yarn in half
Place the folded end through the fabric on the short edge of the shawl. Pull the ends back through the folded half and pull tightly to secure.
Continue placing fringe approximately 2" inches apart on both short edges of shawl.
To obtain a "fuzzier" look to the fringe, take one of the lengths of yarn and pull it apart at the end.
Now trim the fringe so that it is nice and even.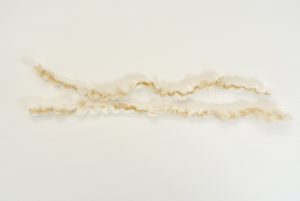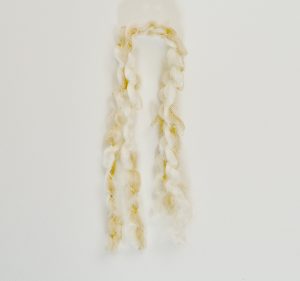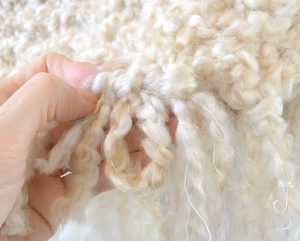 That's all there is to this! I hope you like the shawl and please let me know if you try one out on my Facebook page or on Instagram. Happy and "peaceful" knitting to you my friend. 😉
XO
Jessica