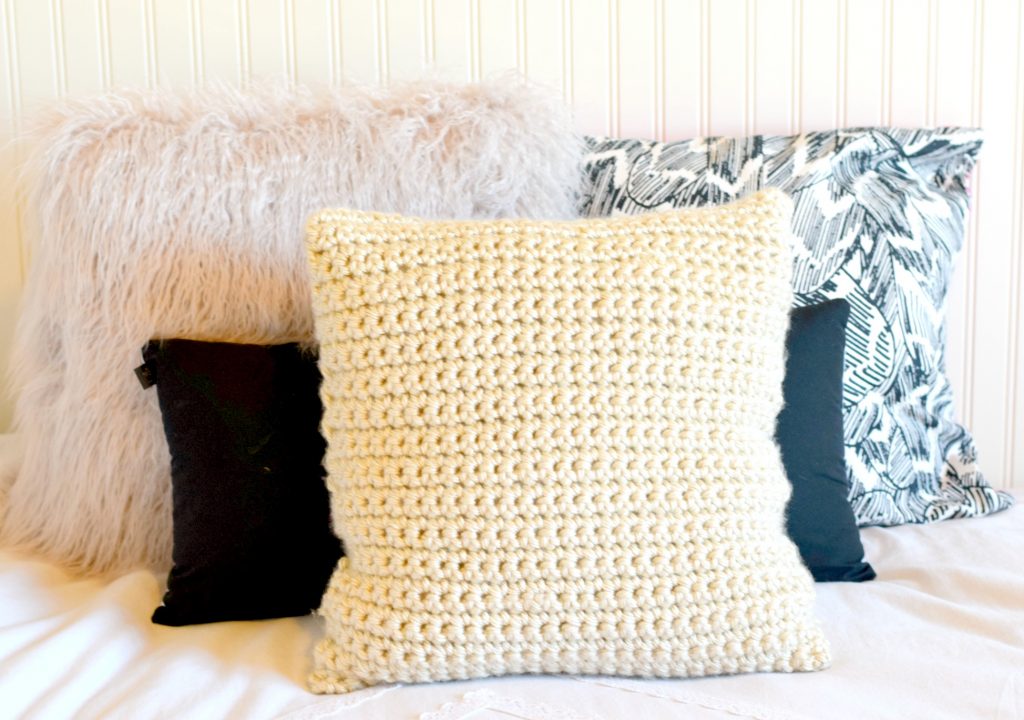 Hi friends! I am a huge fan of super bulky yarn these days and have a LOT of scrap bulky yarn. Today I'd like to share with you a simple way to make chunky pillow covers with your bulky yarn. This is a beginner friendly project because the pillow is made entirely with single crochet stitches. Fun fun!
By the way, this yarn is SO cheap at Wal-Mart. It costs $2.97 per skein, so it is completely budget friendly. It's also a really nice way to use up your scrap super bulky yarn!
Here are some ideas for this pillow:
Make it in colors that compliment your decor.
You could totally make these in Christmas Colors! They would be beautiful to add a festive touch to a living room or bedroom in red and green. Have you seen how expensive pretty Christmas pillows can be?
Use up your super bulky scrap yarn and make a cool striped pillow with various colors. You can get really creative!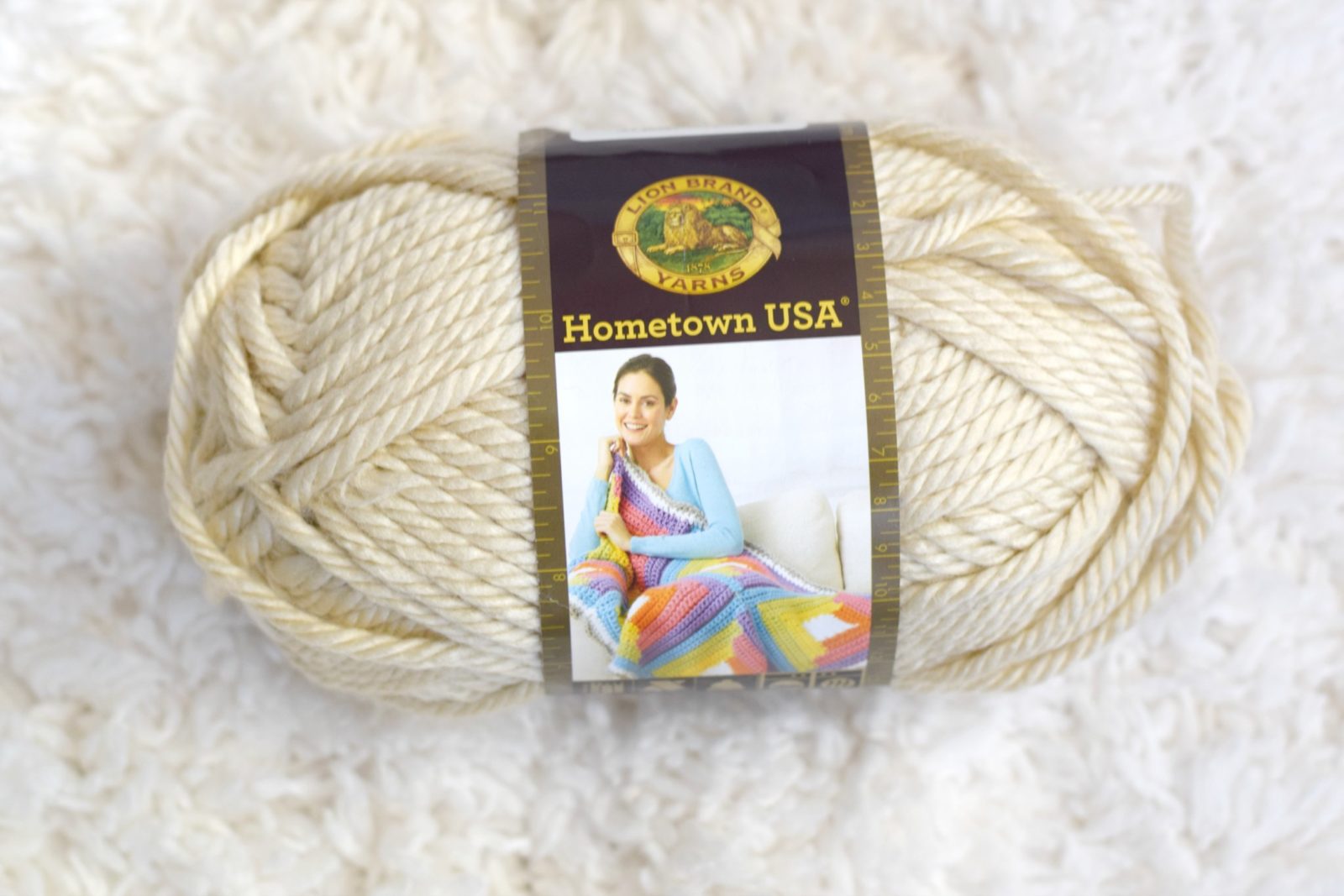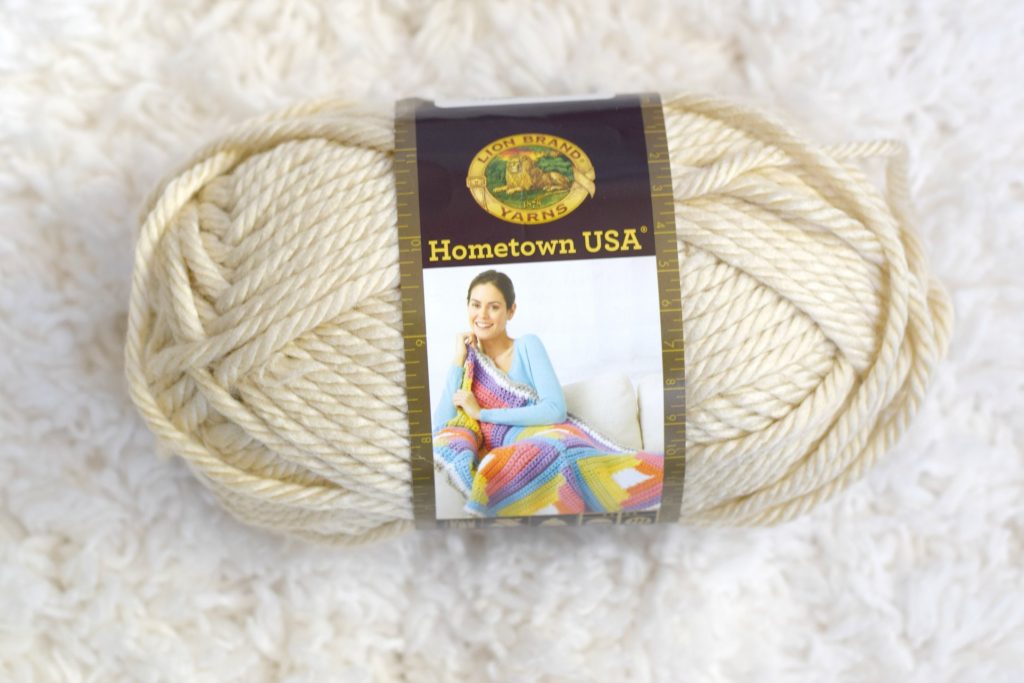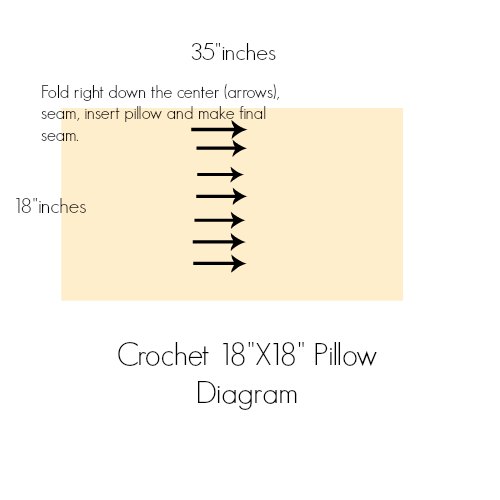 Skills needed:
Single crochet (EASY!)
You will need:
US Size P Crochet Hook 11.5mm
Super Bulky Yarn – (Lion Brand Hometown USA Yarn in Los Angeles Tan was used for this project) This pillow used just under 4 skeins of yarn
Tapestry Needle to weave in ends
Pillow of your choice (Pillow pictured is 18″inches X 18″inches)
How to make it for ANY SIZE pillow:
Make your chain the length of one end of your pillow.
Single crochet each row until you have a piece that will cover your pillow. For instance, if you have a 12″ inch X 12″ inch pillow, you will make a chain that is approximately 12″ inches long, and crochet until your piece is approximately 24″ inches long. Your crocheted piece will be 12″ inches X 24″ inches. It is better that the pillow case fits a bit tight rather than being too loose!
Fold in half and with a length of yarn and your tapestry needle, whip stitch around, closing all three open sides. Be sure to place your pillow inside before closing up the final edge!
Tie off and weave in ends.
Pattern for the 18″ inch X 18″ inch pillow (pictured):
Chain 29
Row 1 Sc in 2nd ch from hook, sc across. Ch 1, turn.
Row 2 Sc in each stitch across, ch 1, turn.
Repeat row 2 until entire piece measures approximately 35″ inches long.
Finally, seam the ends closed by whip stitching. Insert pillow and whip stitch final edge closed. Tie off and weave in ends!
Pretty fast and easy, right? That's all there is to it!
Just an easy little idea for a quick crochet pillow makeover. 🙂

Let me know if you have any other ideas on how to decorate with these easy crochet pillows! Have a lovely day my friends!