How To Crochet the Block Stitch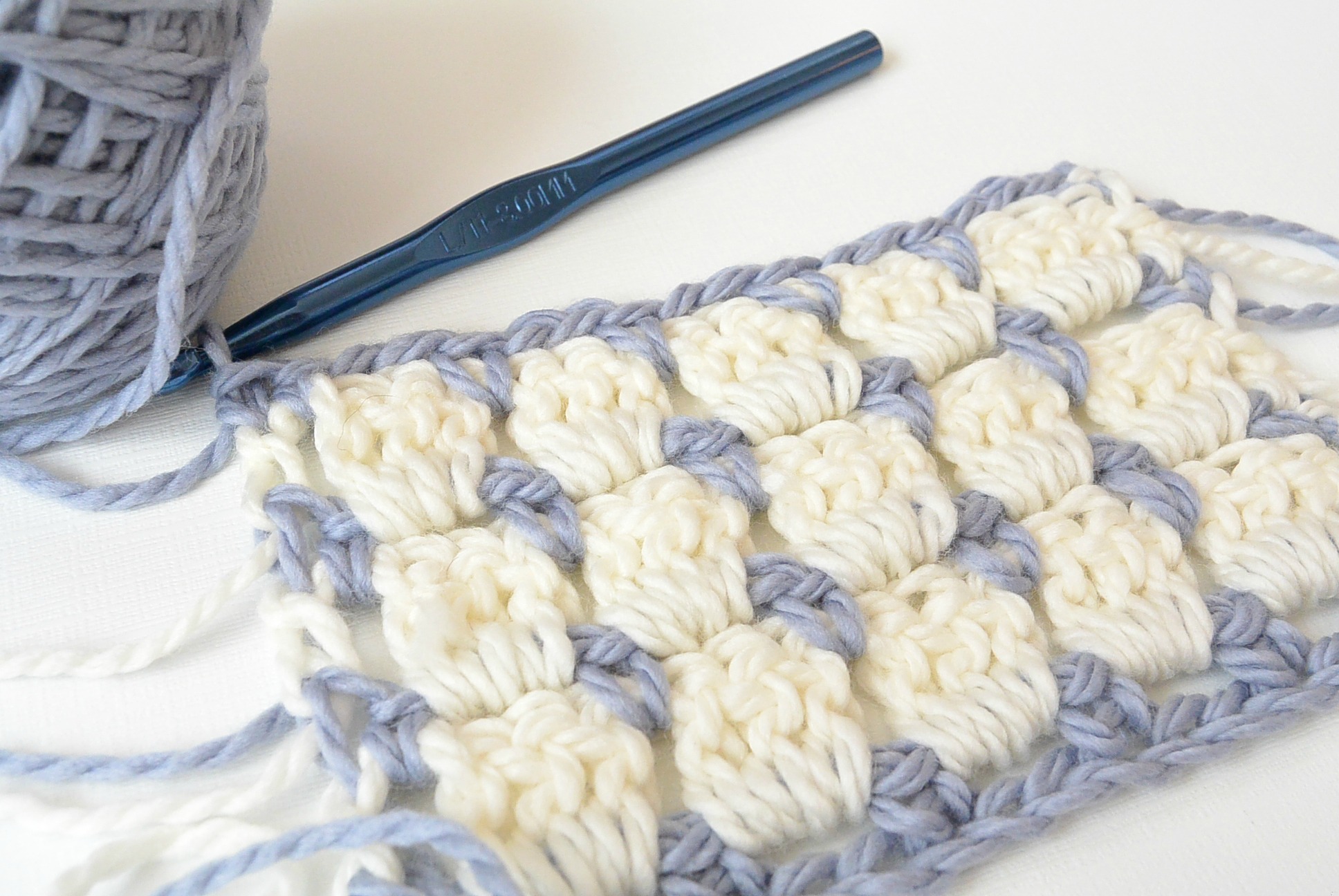 There are just some crochet stitches that are show stoppers. The block stitch is definitely one of them in my opinion! I love the modern look and the versatility of this stitch depending on which colors you use. There are a few great tutorials online for how to crochet the block stitch, and I've noticed that there's a couple of different ways to do it. Today I want to show you the method that I prefer. You can use this beautiful crochet stitch for so many things including blankets, washcloths, scarves and more. You can see a blanket pattern that I created using this stitch here.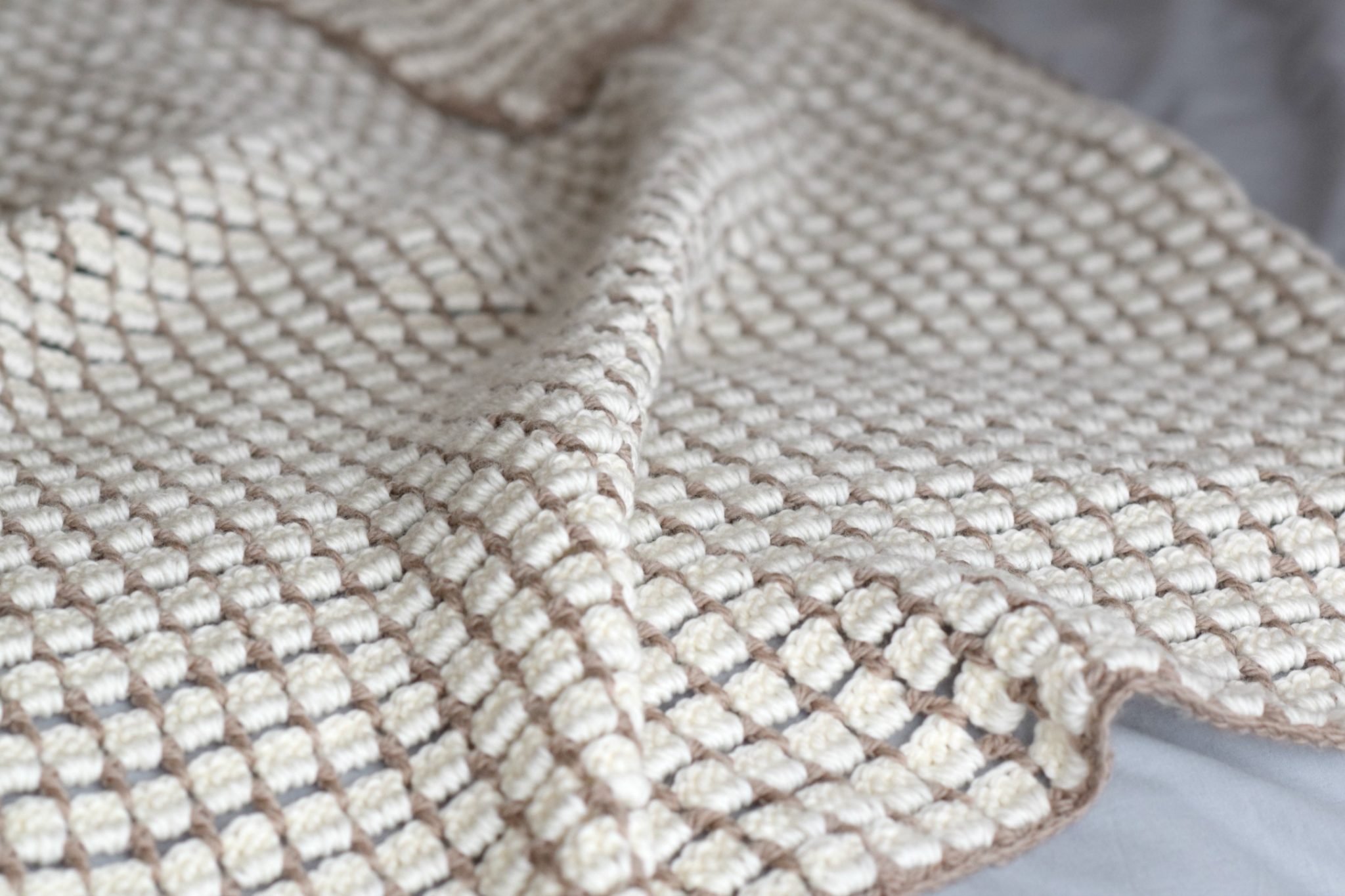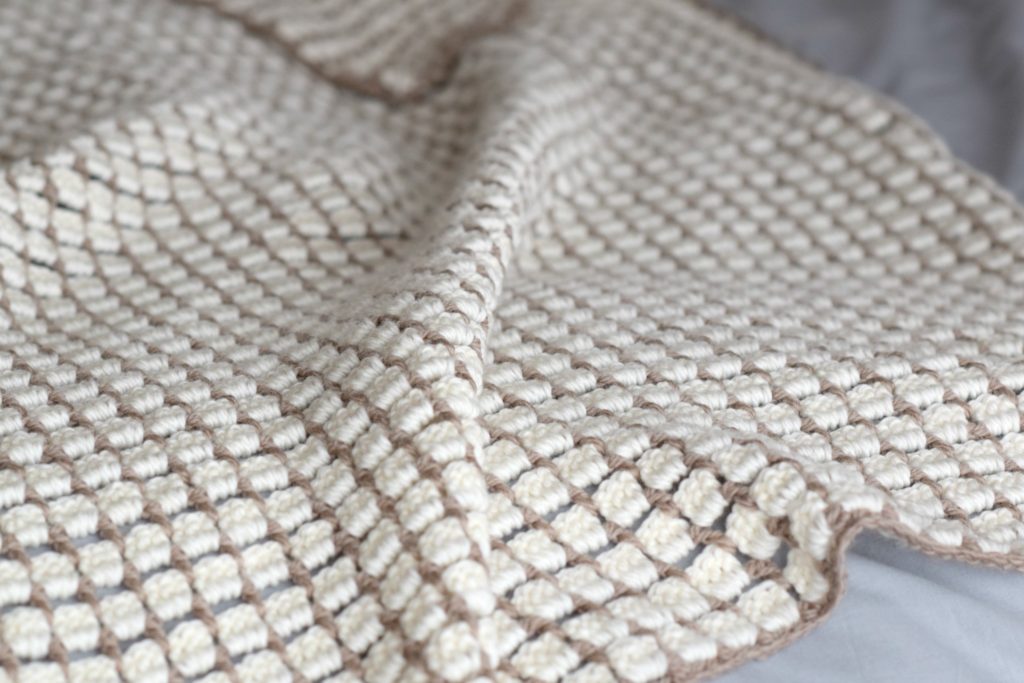 So let's get started!
You will need:
Two colors of yarn (one color is fine as well but if you want the contrast you will need two colors) Here I'm using Cascade Yarns 128 Superwash Wool – I love it! (Thank you to Cascade Yarns for supplying the yarn for this tutorial)
Crochet hook
Scissors
Tapestry Needle
How To Crochet the Block Stitch
First, make a chain in a multiple of 3+1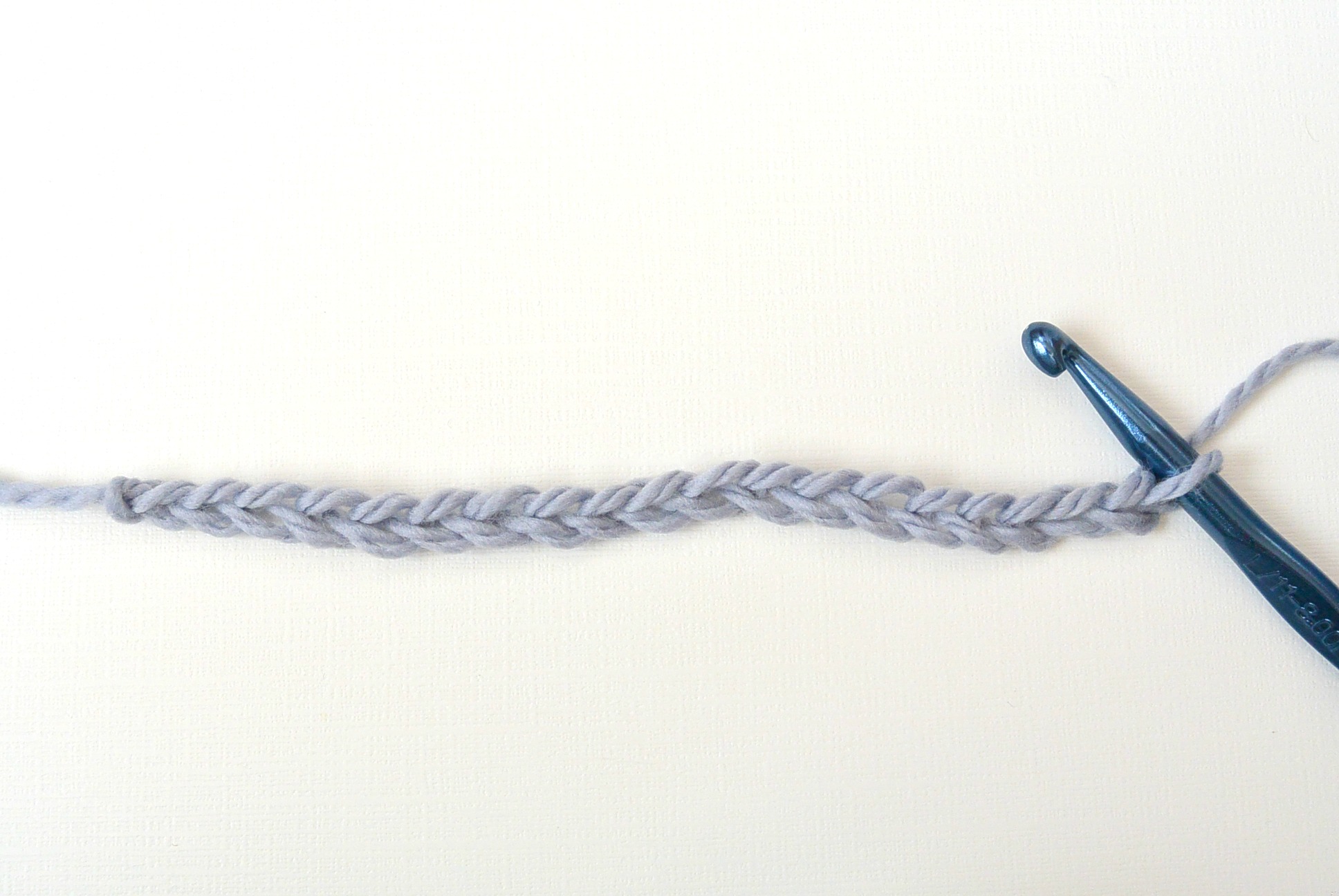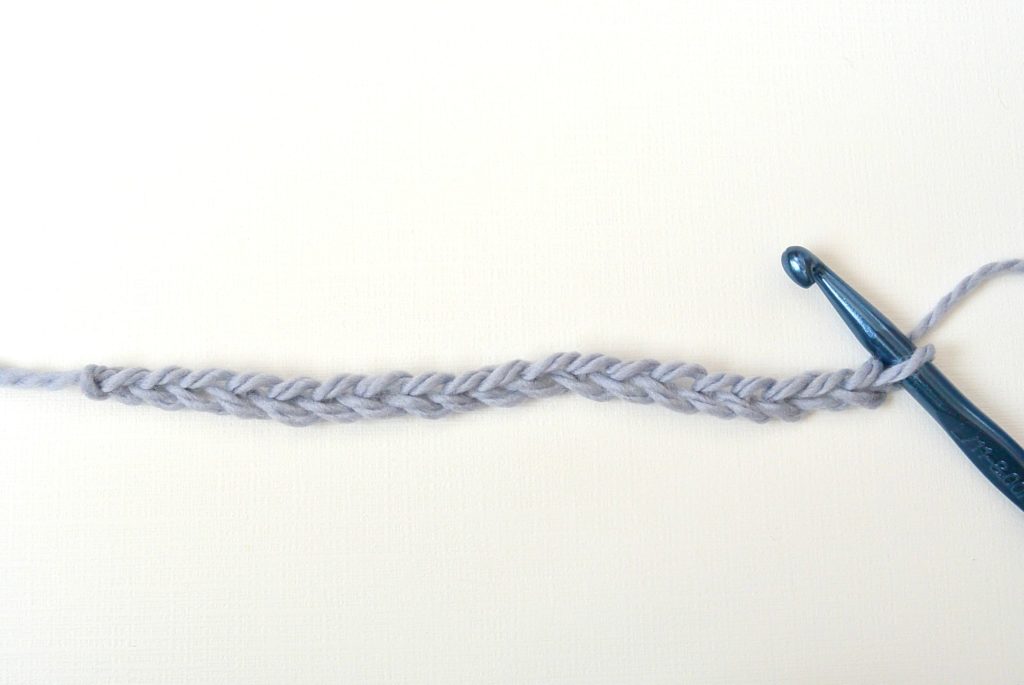 Below – Row 1: Here, I've chained 19. Sc in 2nd ch from hook and in next ch stitch, *ch2, sk 2 ch sts, 1 sc in the next st*; repeat from * to * across row, sc in last ch; change color in final stitch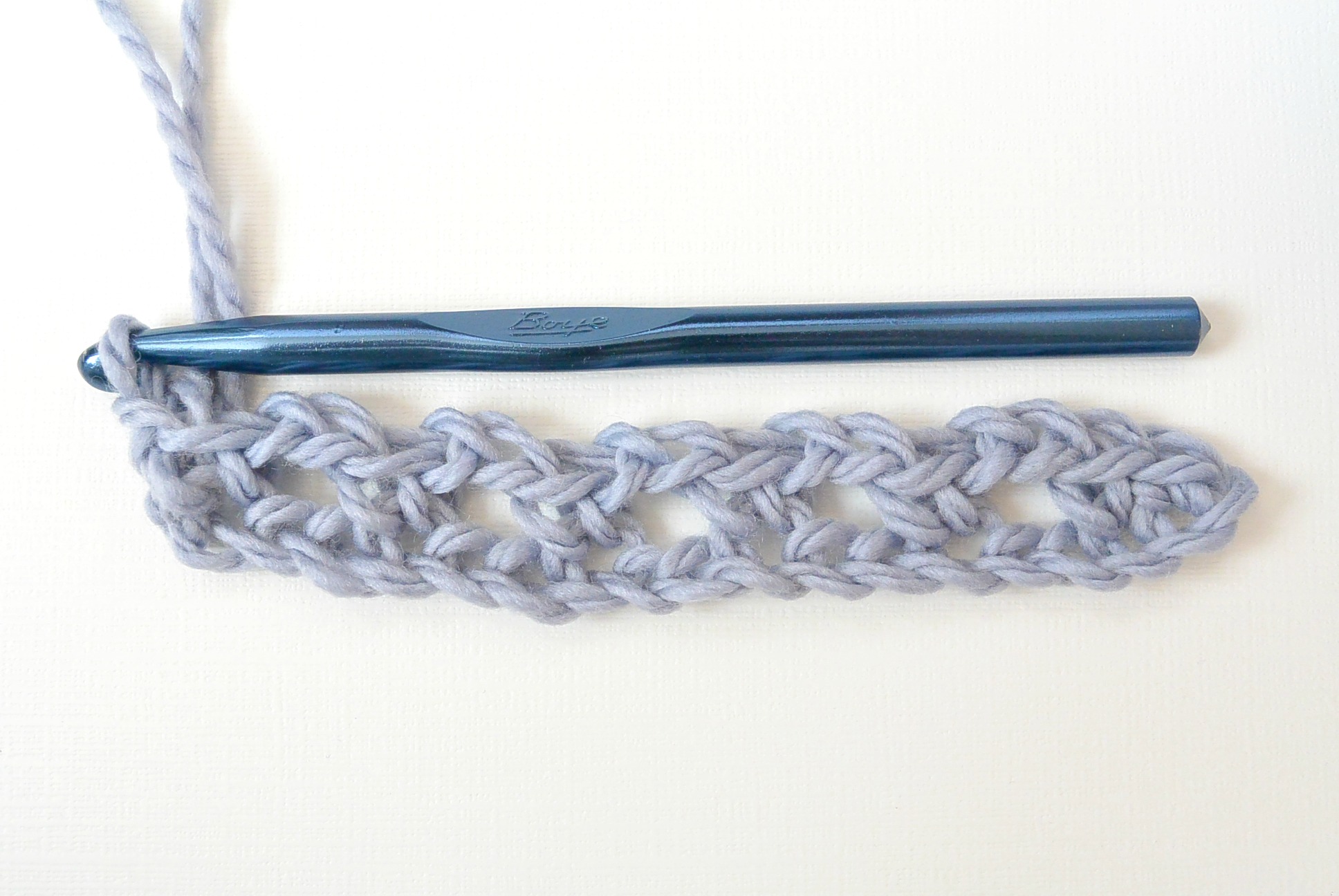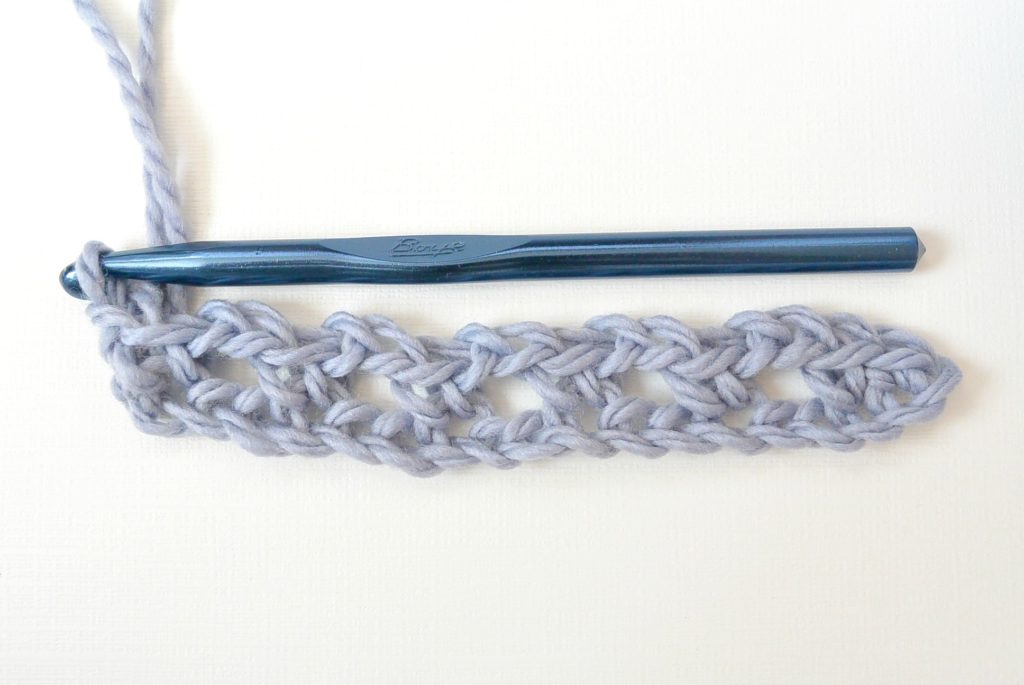 Below – Row 2: Ch 3 (counts as dc stitch), 3 dc in each ch2sp across the row. (Don't make any stitches into the sc stitches except final sc stitch) Make 1dc in final sc of row; change color on last stitch and turn.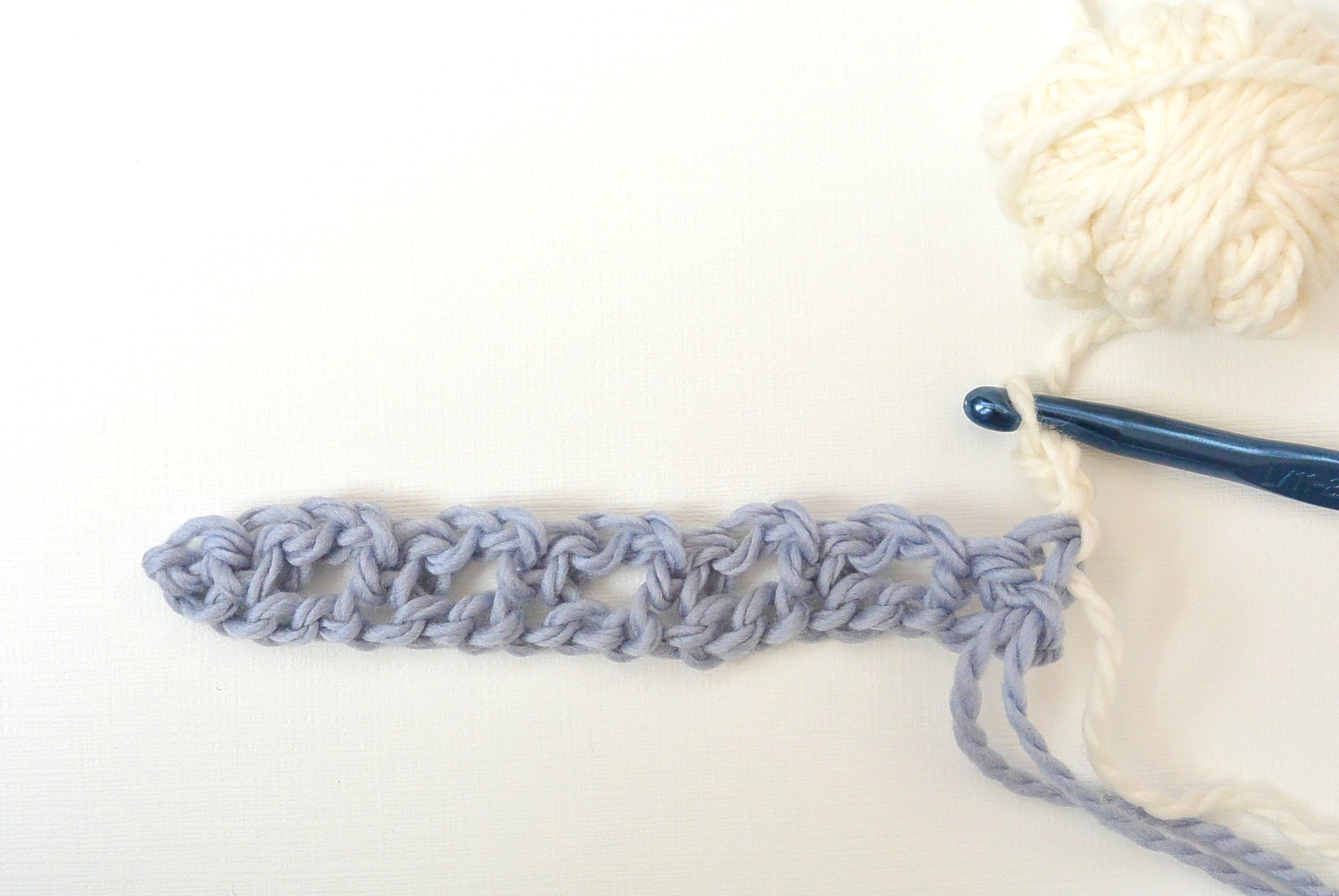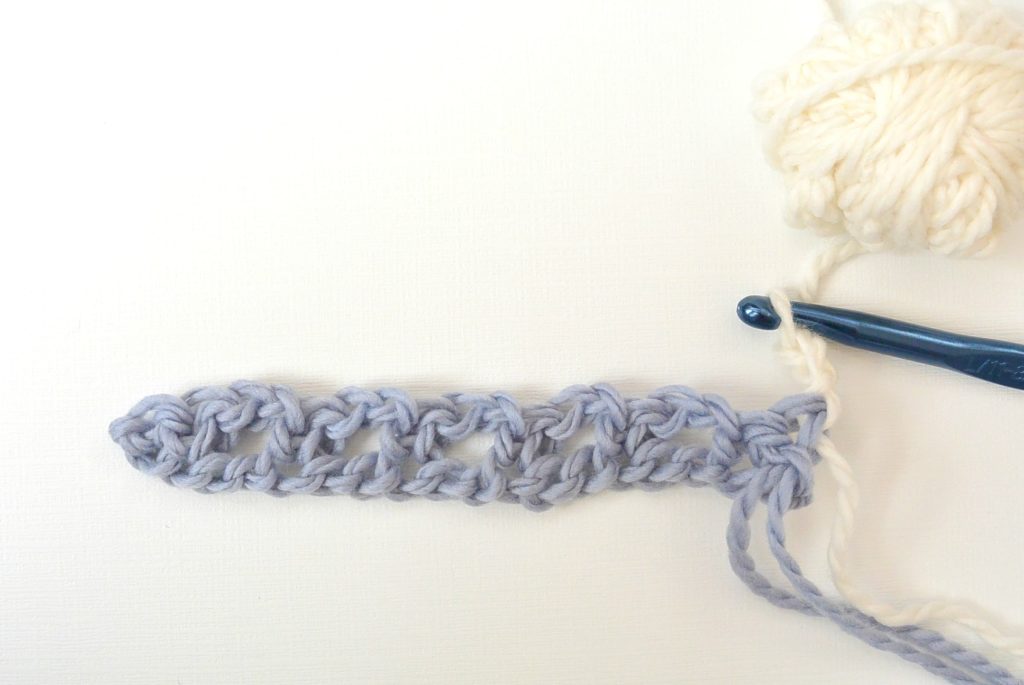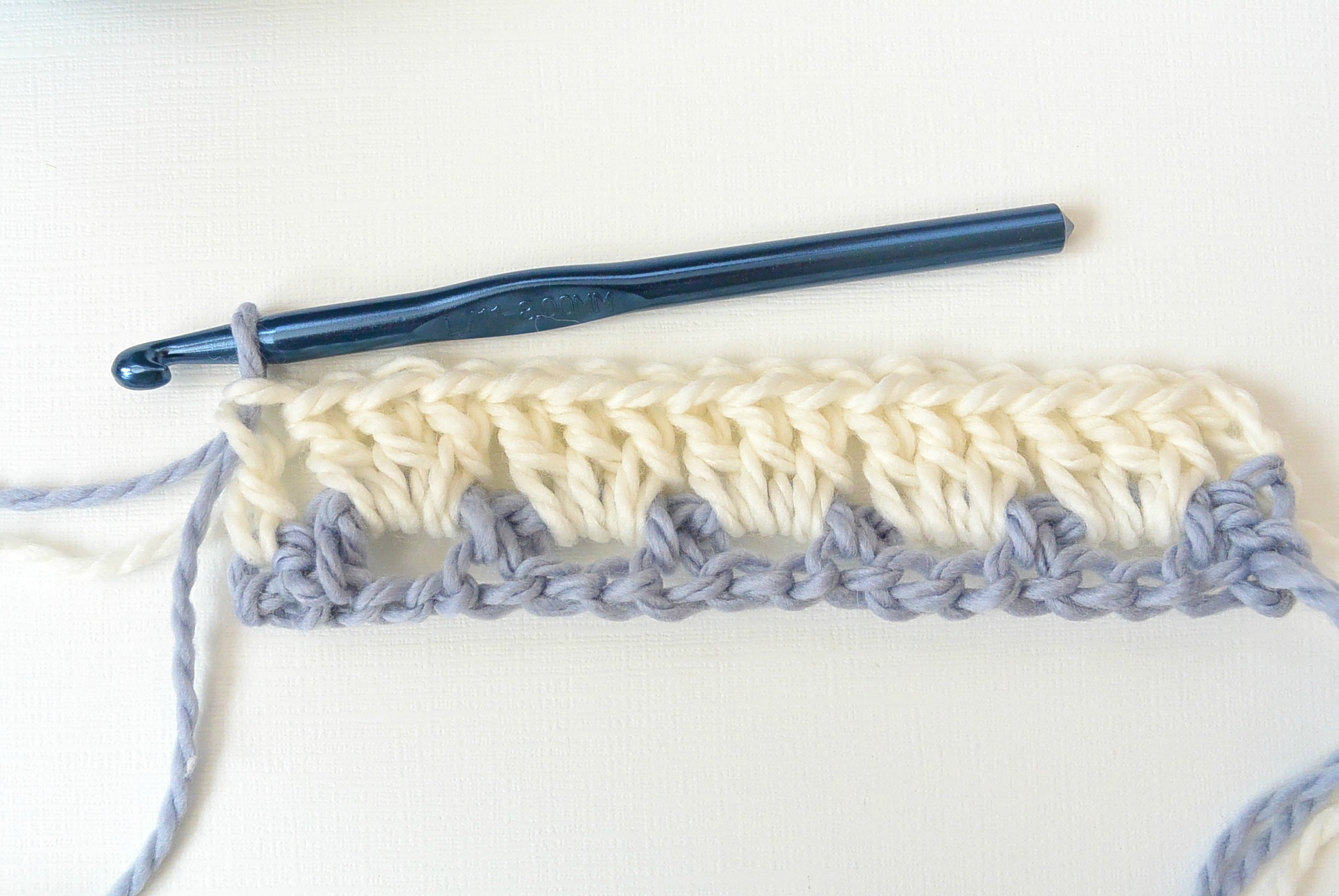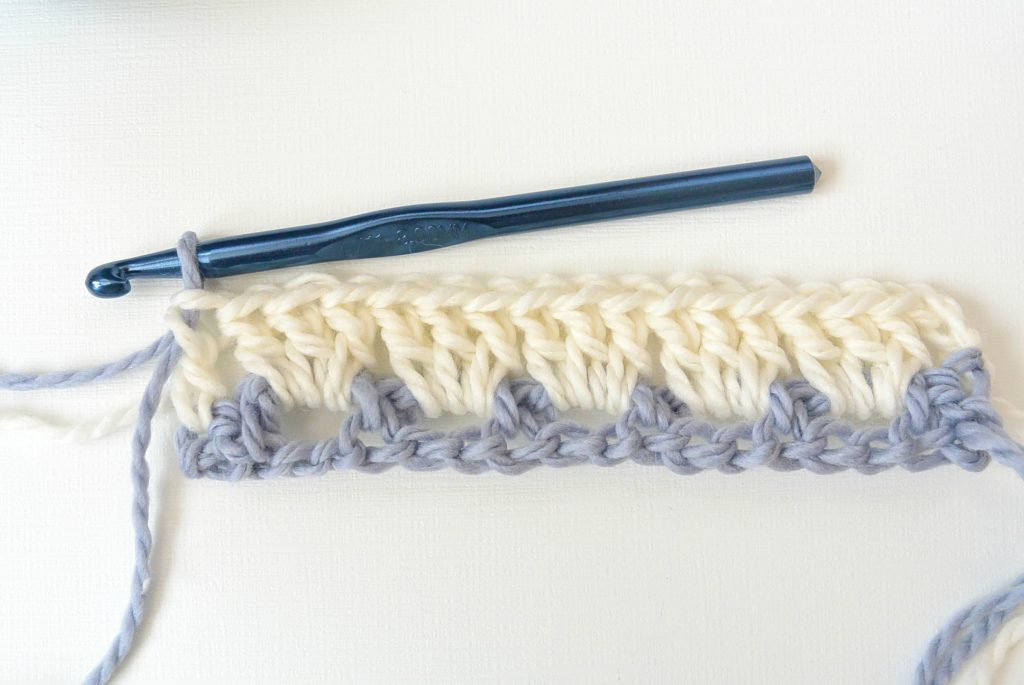 Below – Row 3: Ch 1, sc in the 1st stitch, 1 sc in the space (oops! I missed that one sc in the sp for the photo – you should see two sc stitches there in the start of the row), *Ch 2, sk 3 dc, 1 sc in the ch2sp*; repeat from * to *, 1 sc in the final stitch; change color at final stitch.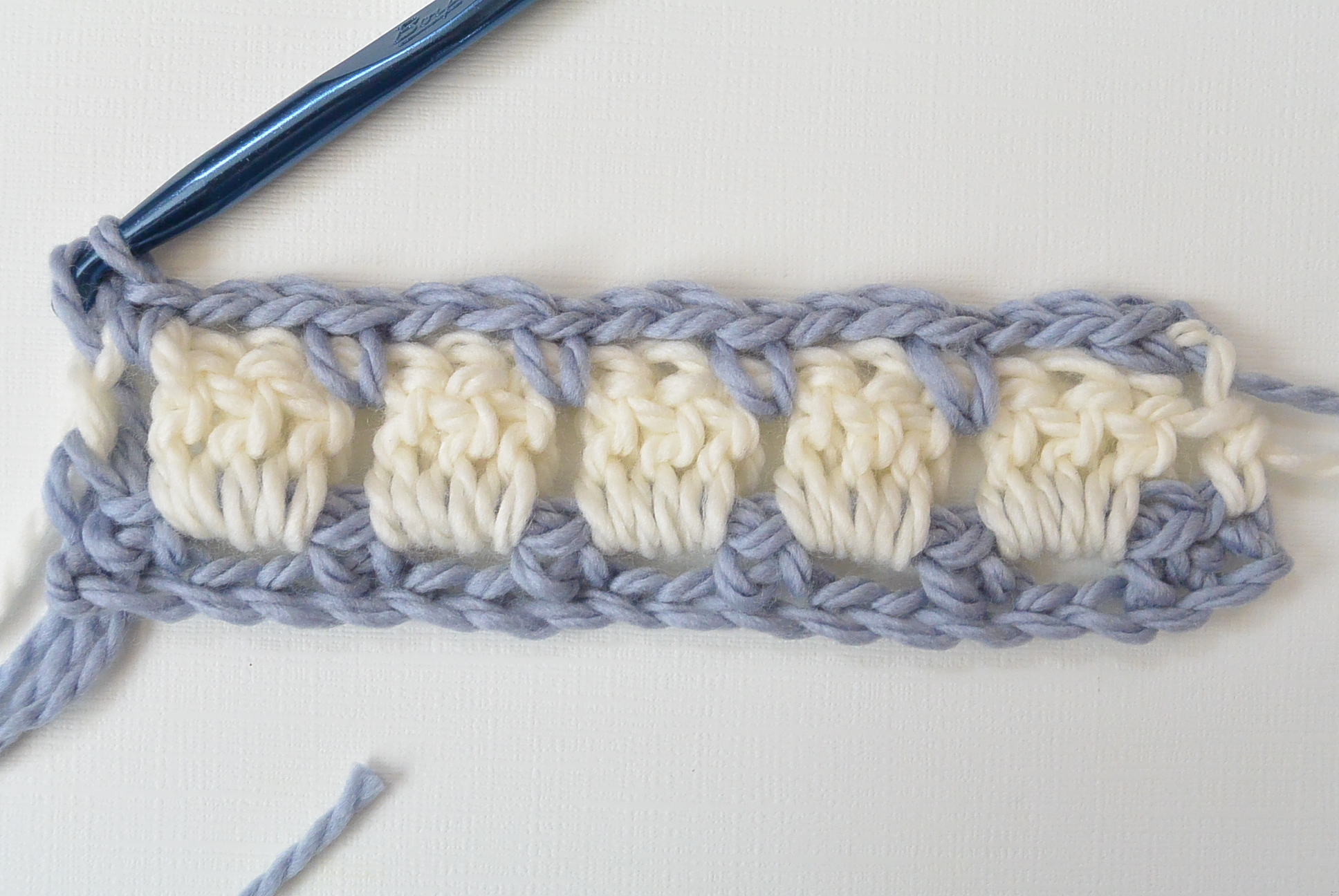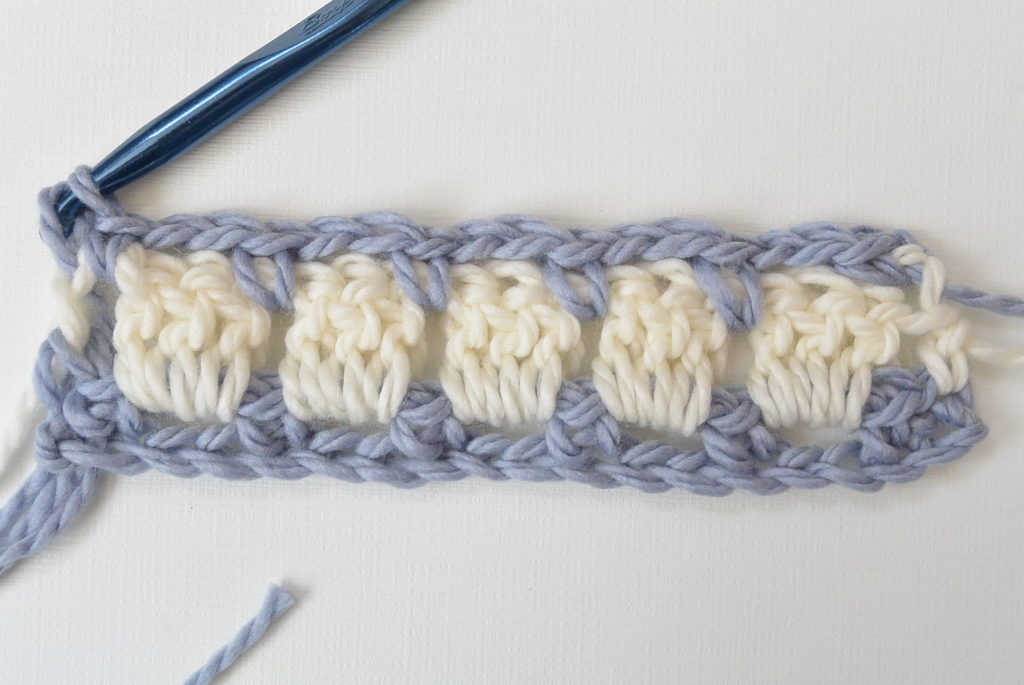 Now you will simply repeat rows 2 & 3 until desired length!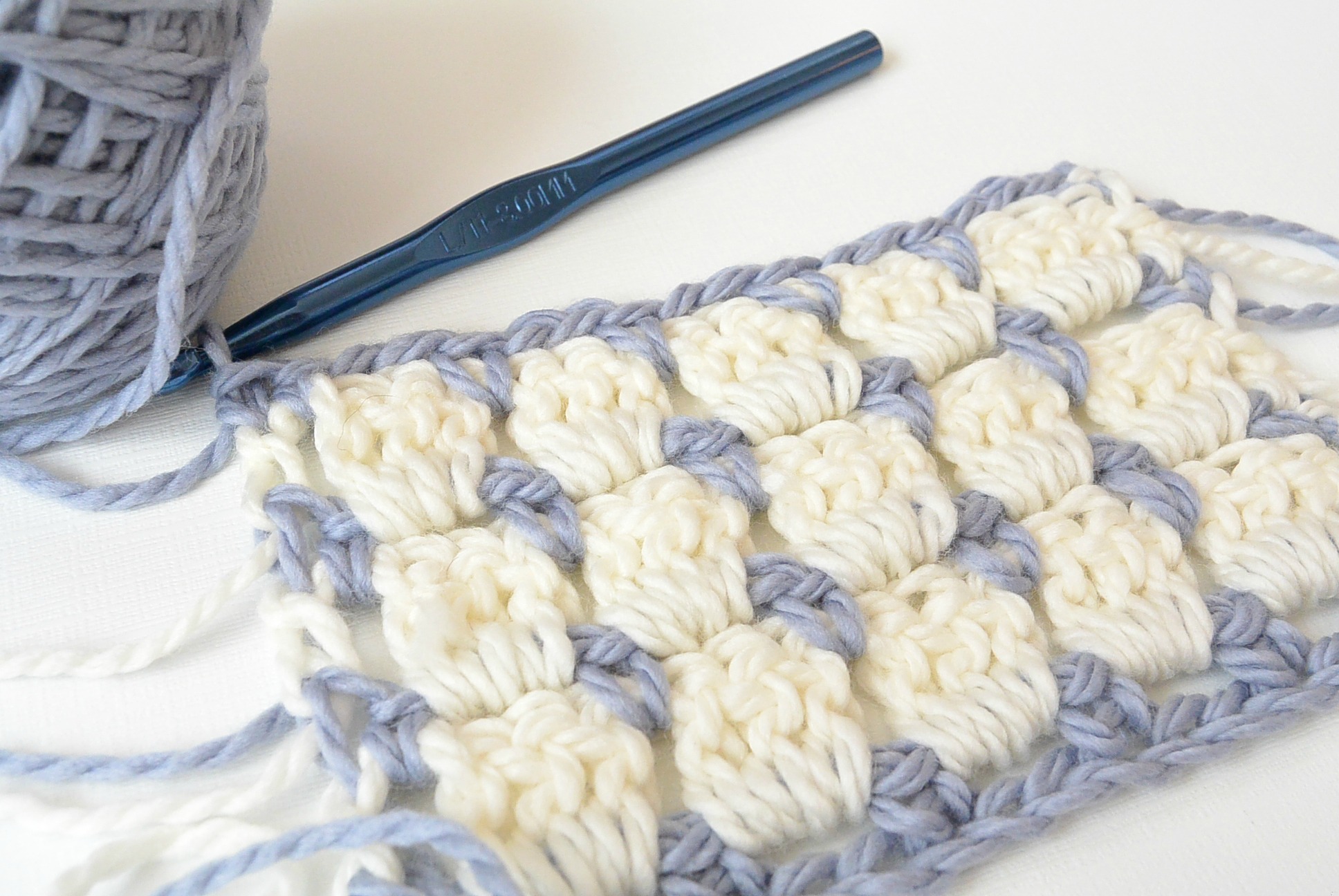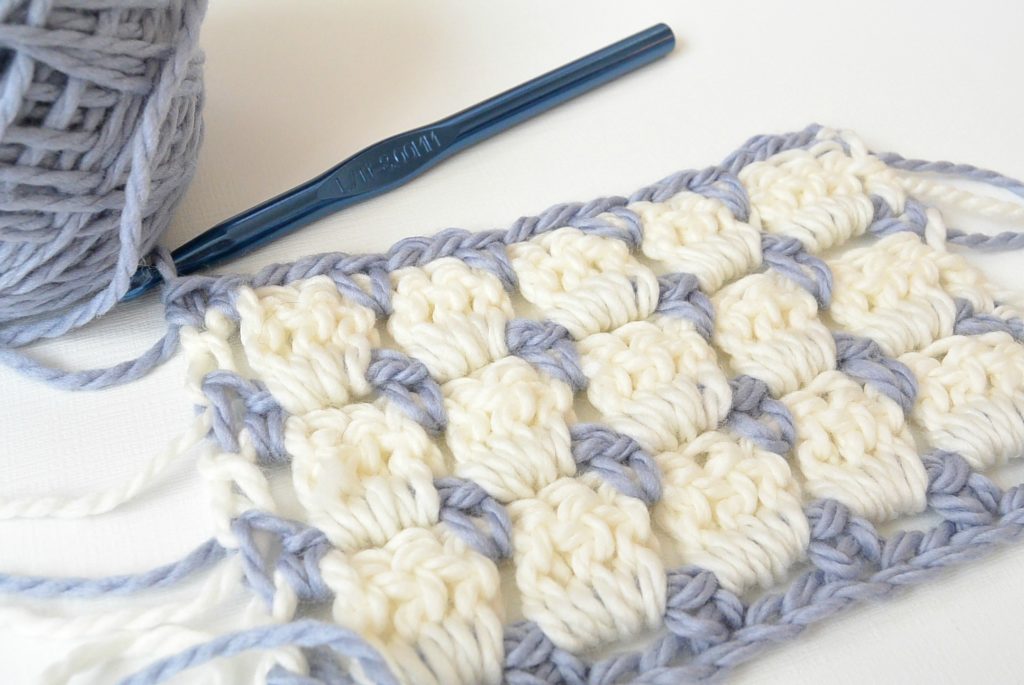 Final Tips:
The easiest way to work this is by carrying the colors up the side of your work. When you work your border around the edges, you won't even see it either. I've noticed that there is a lot of stretch with this stitch so if you're making a washcloth you may want to go down a hook size to keep it as tight as possible. This block stitch also looks really neat and modern when you use just one color, so no worries if you don't have two colors on hand. With that said, you can be as creative as you want and use several different colors!

What can you imagine making with this gorgeous crochet stitch?
I hope that you enjoy it!
XO
Jessica
You might also like: