Alpine Heights Knit Fair Isle Cowl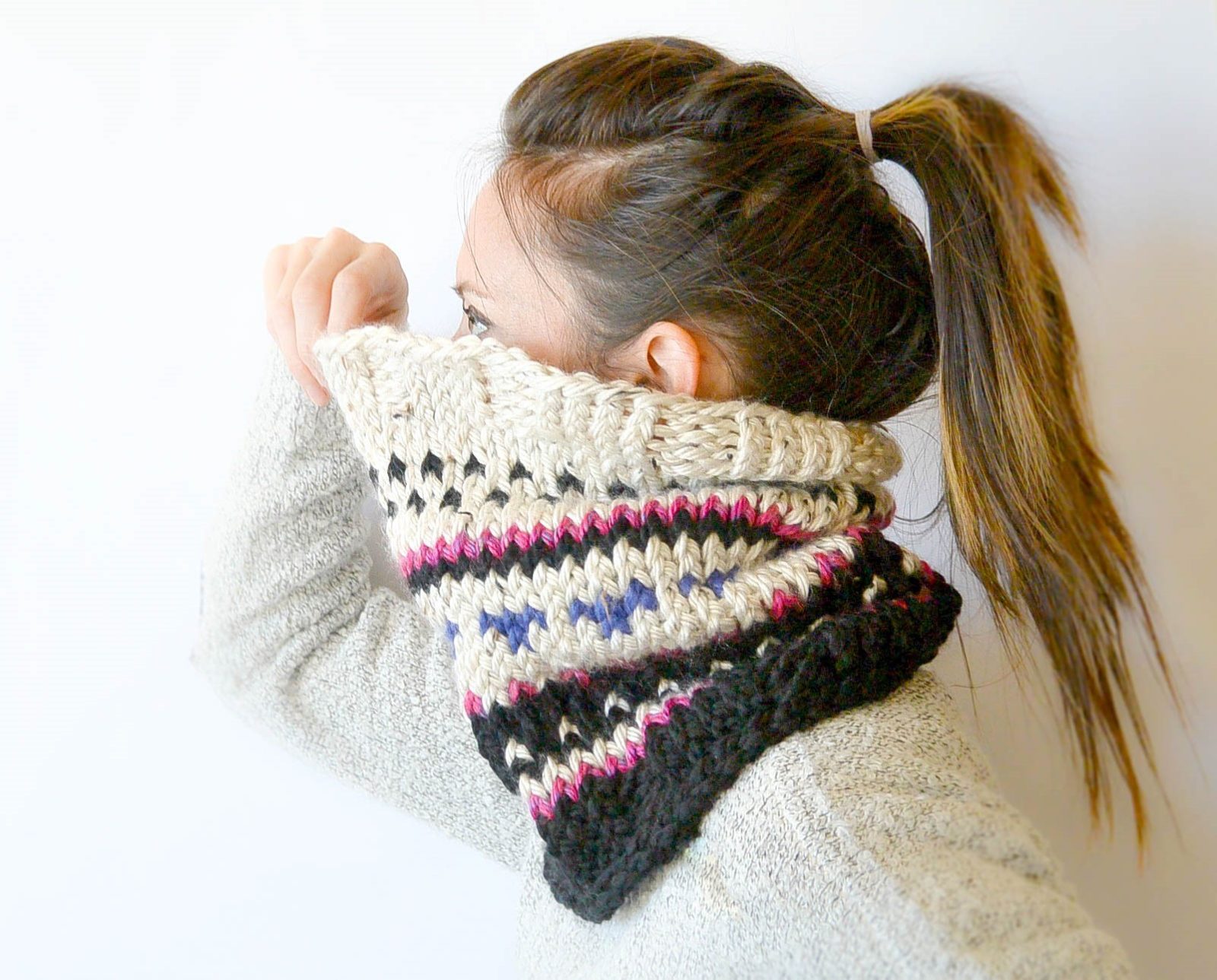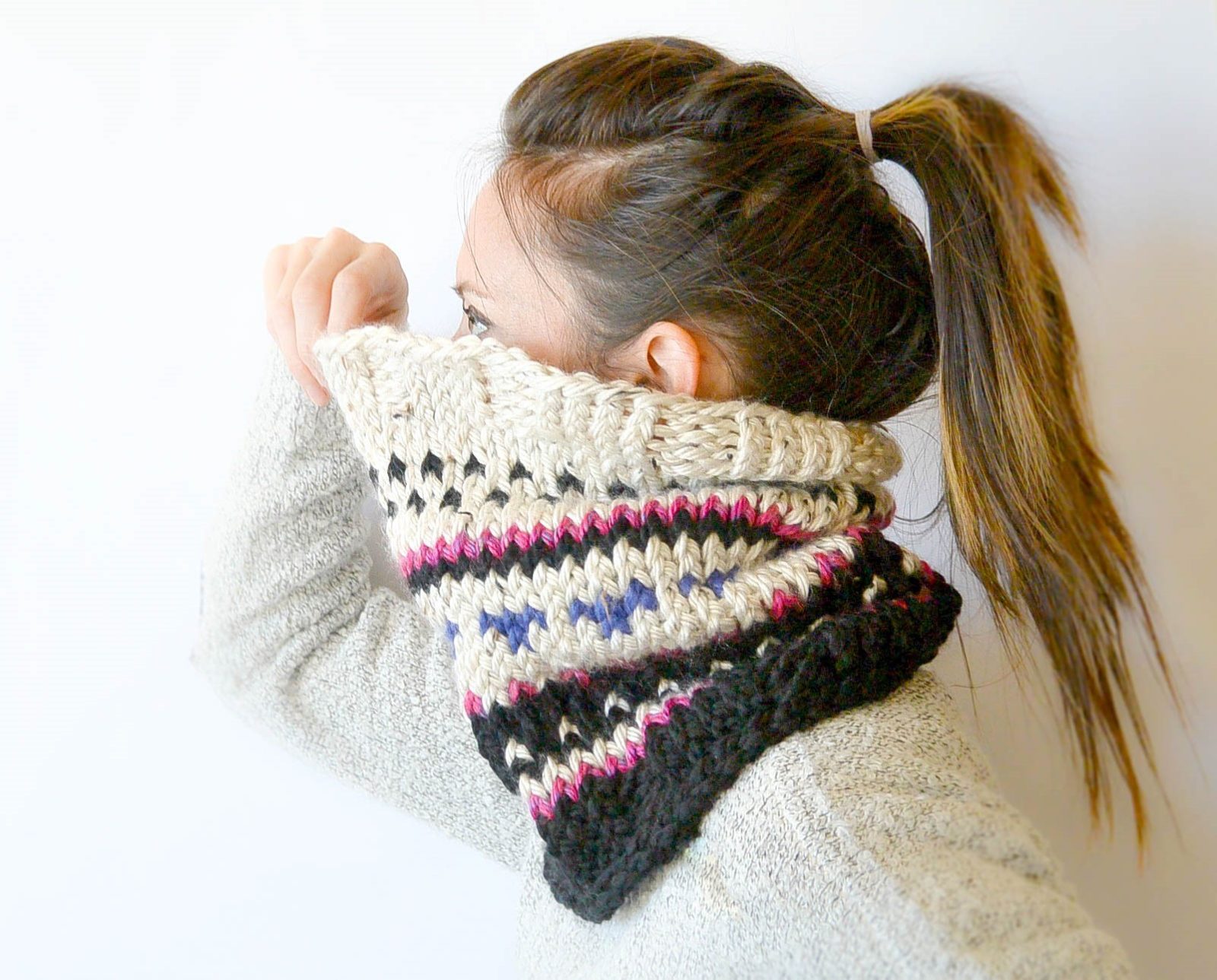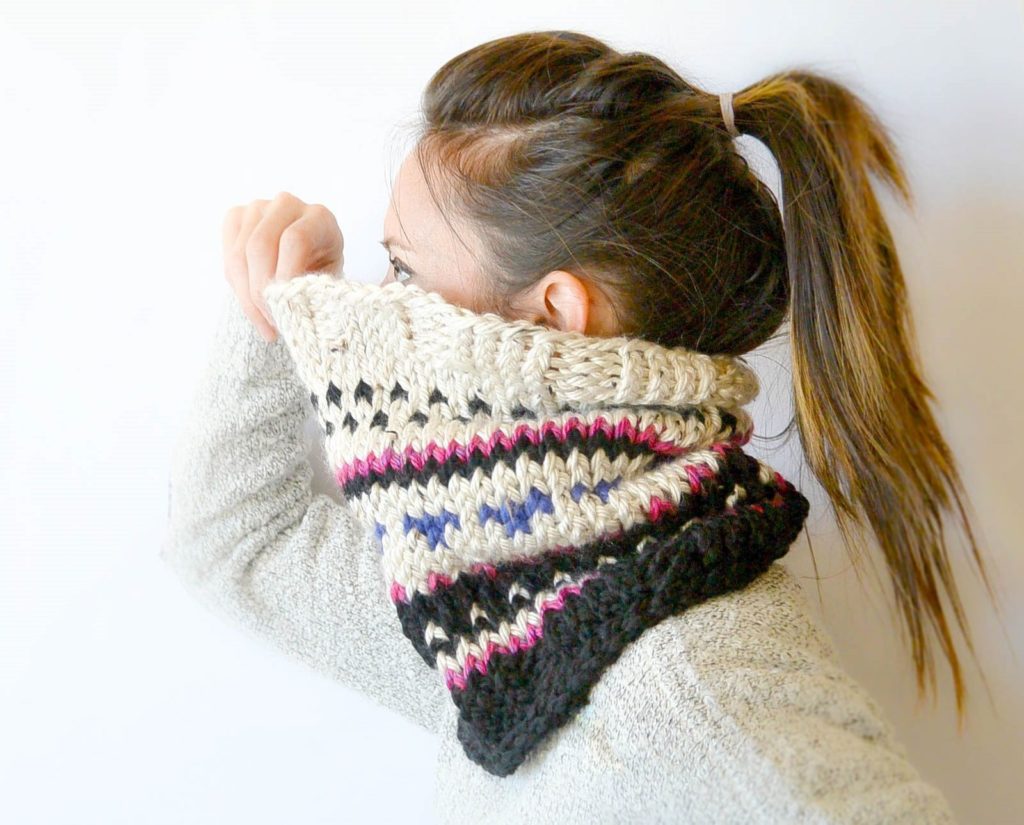 I made this fair isle knit cowl about a year ago and thought I'd share it today on the blog. After the holidays I tend to have a lot of partial skeins left-over, and I thought it would be nice to make a simple fair isle cowl to use up that yarn. Maybe this project can help free you from all of those of partial skeins taking up space in your home. He he! Feel free to use any colors that you like or that you have in your stash. Part of the fun is playing with the colors and mixing them up!
I love the look of fair isle knitting and this is a pretty simple project if you'd like to try working fair isle in the round. I always head over to YouTube to learn new techniques like color changes, so definitely do the same if this a new concept to you. This cowl pattern uses super bulky yarn and large US size 17 knitting needles, making it a fairly quick knit. We still have a lot of winter ahead, so this cozy cowl will get a lot of use before the warmer days of spring.
In the future, I'd like to make my fair isle patterns in a graph, much like the graph I made for the tapestry crochet "Modern Camp Blanket Pattern". Though, today, I'm simply going to share it as I wrote it out a year ago.
Oh, and if you want an even easier color-work project to start with, you can always try out this easy toddler hat that I made a long time ago!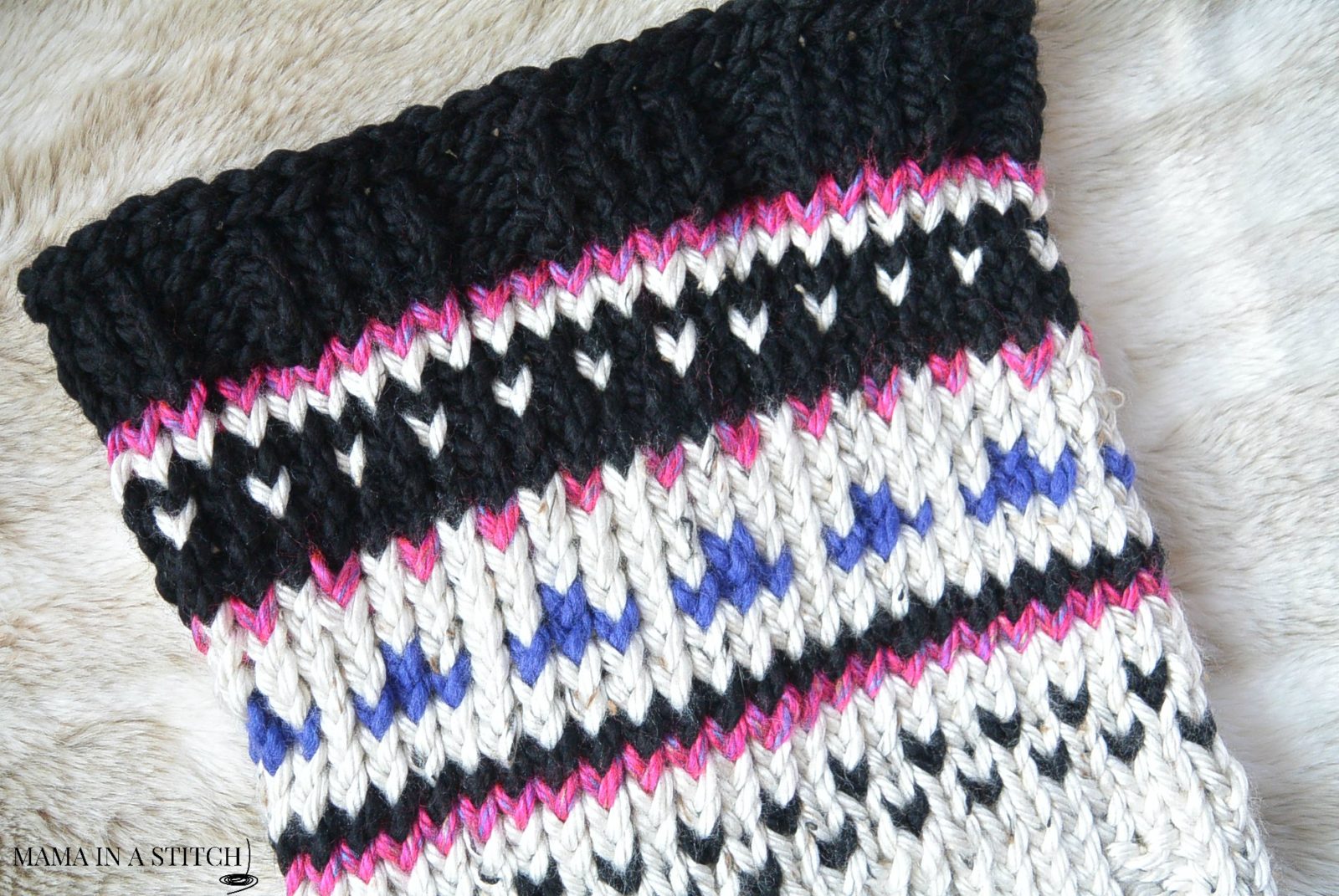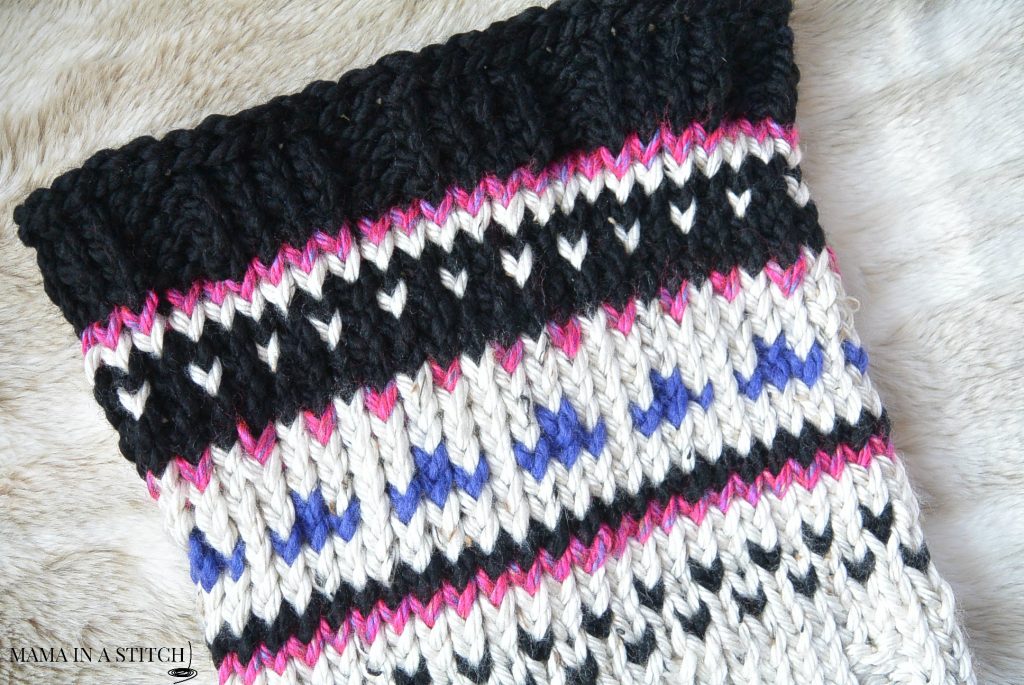 Notes:
When you create stripes or color work while knitting in the round, you will see that your colors or stripes don't completely "line up" if you knit as normal. To avoid this you can create a "jogless jog" with a simple technique. Here's a video that I found on YouTube on how to do the "Jogless Jog". Makes me feel like I need to go jogging. 😉
Finished Size:
Approximately 12" tall by 11" wide
Gauge:
Just over 2 stitches per inch and 2.5 rows per 1 inch
You Will Need:
Four Colors of Super Bulky Yarn (You can use partial skeins, but I did almost use a full skein of the Aspen Tweed color)
I used:
Lion Brand Hometown USA in Aspen Tweed, partial skein in Phoenix Azalea.
Lion Brand Wool Ease Thick & Quick in Black, and partial skein Cobalt
US Size 17 , 24" ( 60cm/12mm) Circular Knitting Needles
Scissors
Tapestry Needle to weave in ends (and there are A LOT of ends!)
Alpine Heights Easy Fair Isle Knit Cowl Pattern:
With your Aspen yarn, cast on 48 stitches
(join to knit in the round – be sure to close the gap), Place stitch marker to mark first stich of round
Row 1-5 Knit 4, Purl 2 around (You are working a 4×2 rib pattern for close to two inches)
Round 6 -7 Knit around with Aspen
Round 8 Attach black, Knit 1 Black, knit 1 Aspen around
Round 9 Knit Aspen around
Round 10 Knit 1 Aspen, knit 1 Black around
Round 11-12 Knit Aspen around
Round 13 Knit pink (Phoenix Azalea) around
Round 14 Knit Black around
Round 15-16 Knit Aspen around
Round 17 Attach blue (Cobalt), knit 3 blue, knit 1 Aspen around
Round 18 Knit 1 Aspen, knit 1 blue, *knit 3 Aspen, knit 1 blue* Repeat from* to * around
Round 19-20 Knit Aspen around
Round 21 Attach pink, knit 1 pink, knit 1 Aspen around
Round 22-23 Knit Black around
Round 24 Knit 1 Black, knit 1 Aspen around
Round 25 Knit Black around
Round 26 Knit Aspen around
Round 27 Knit pink around
Round 28- 32 With Black knit 4, purl 2 around (working a 4×2 rib pattern)
Now get your tapestry needle out, and weave in all those ends. There's quite a few!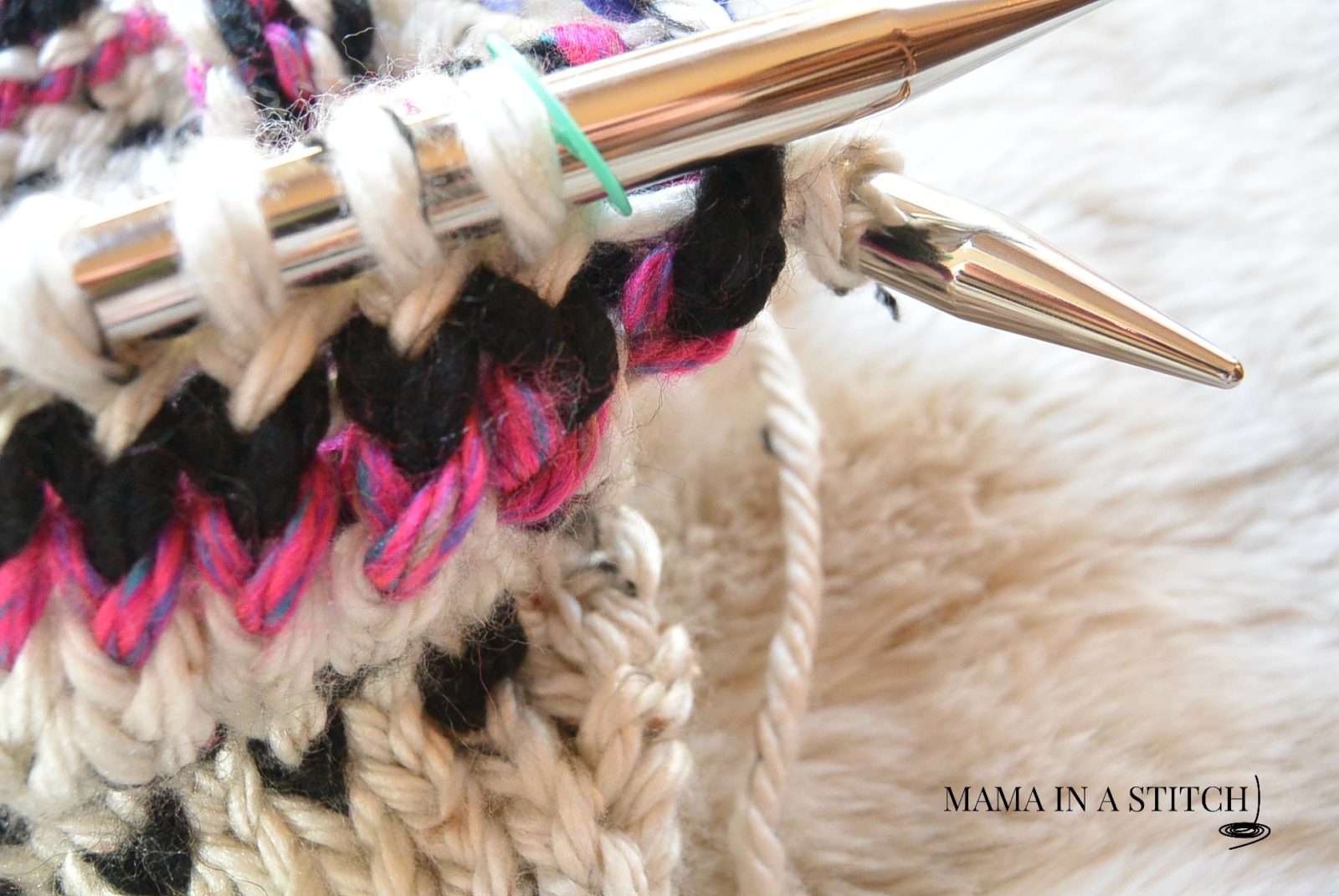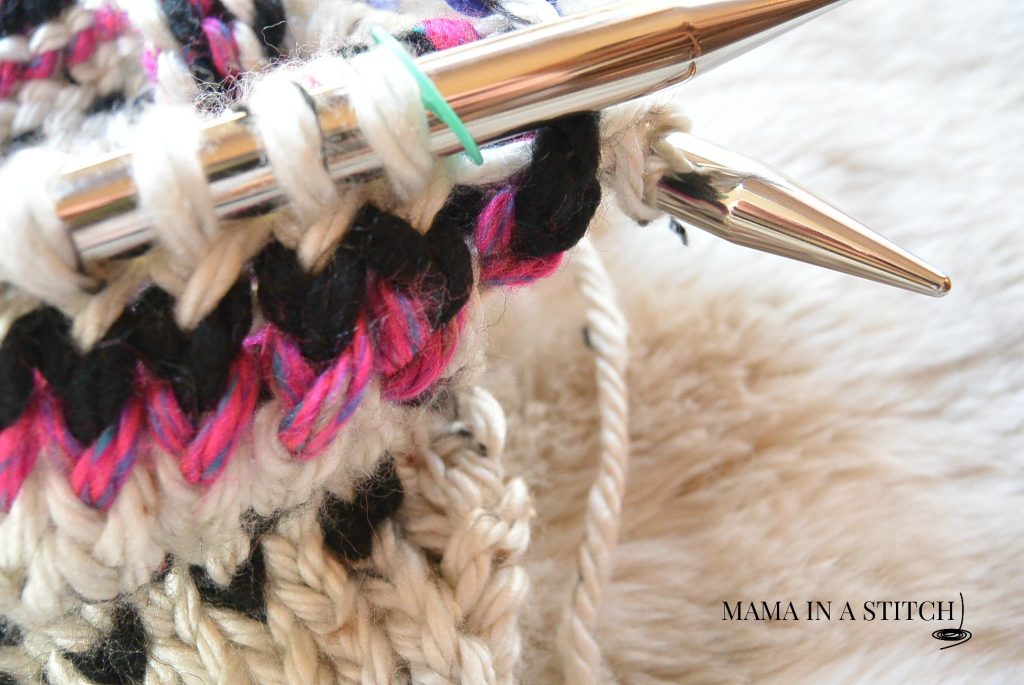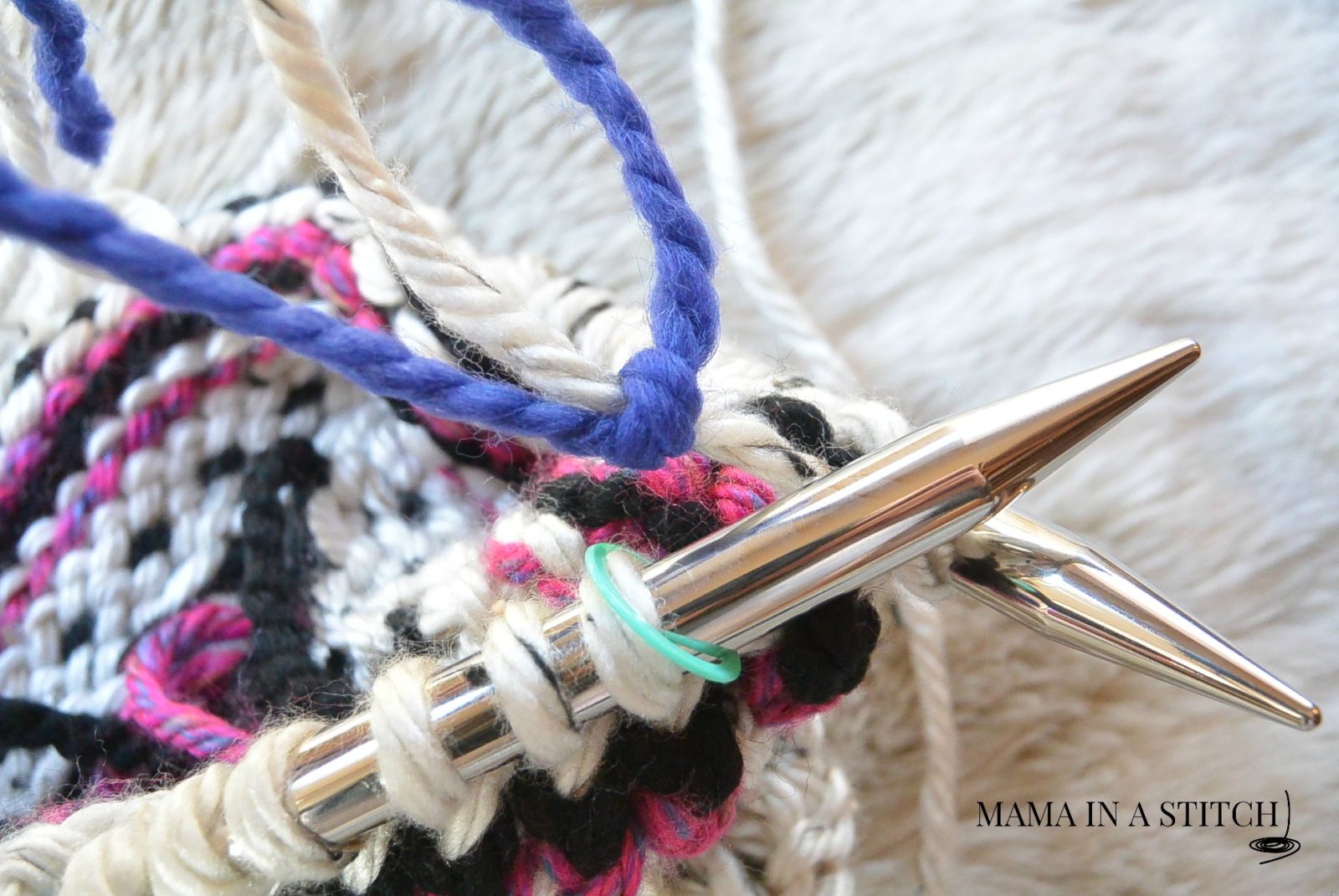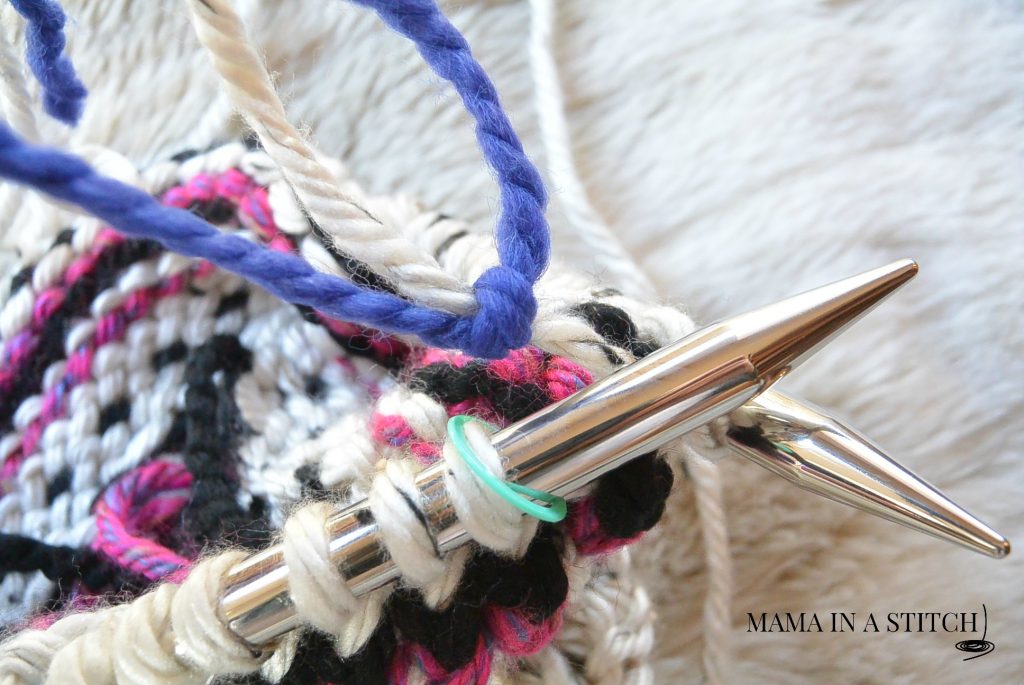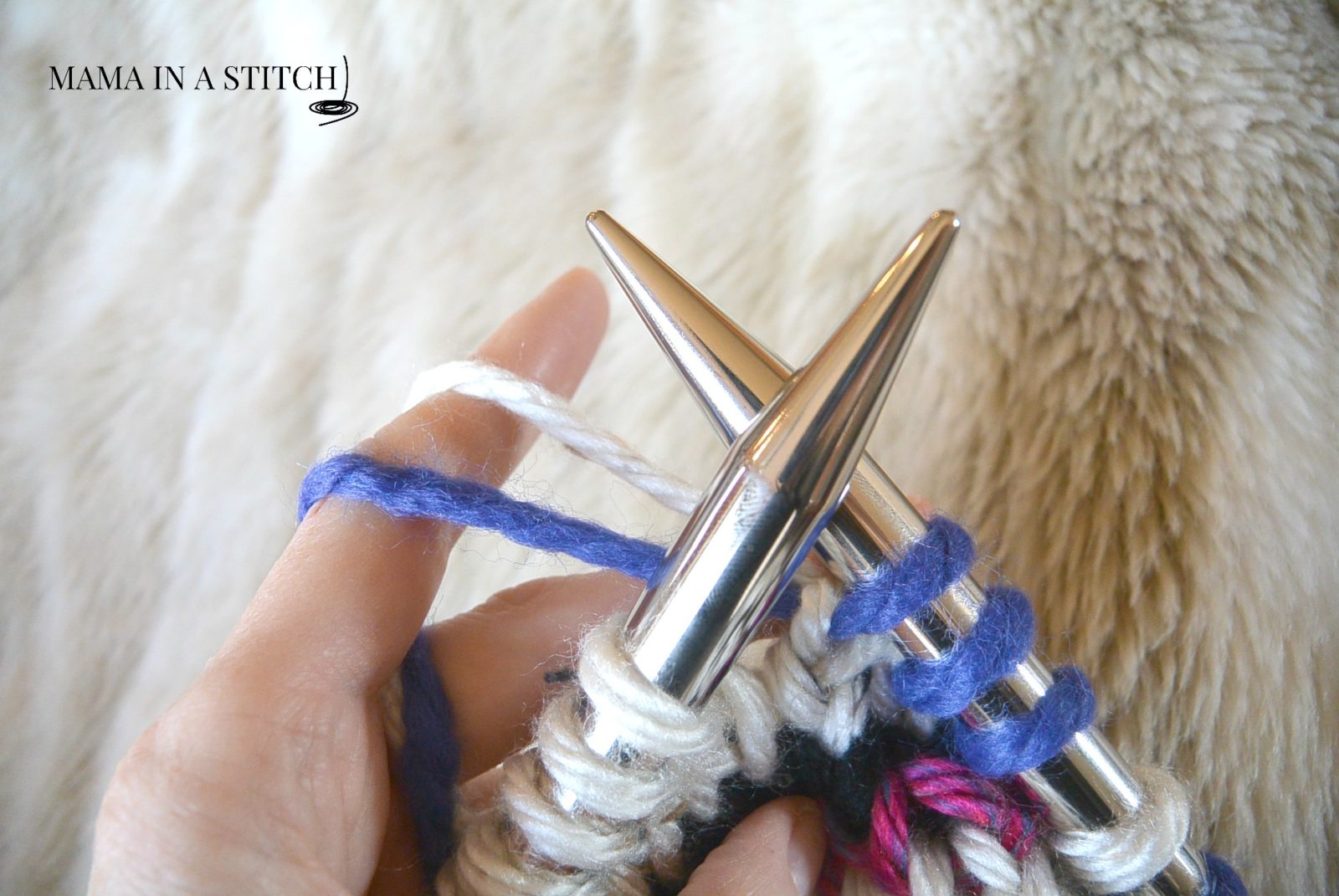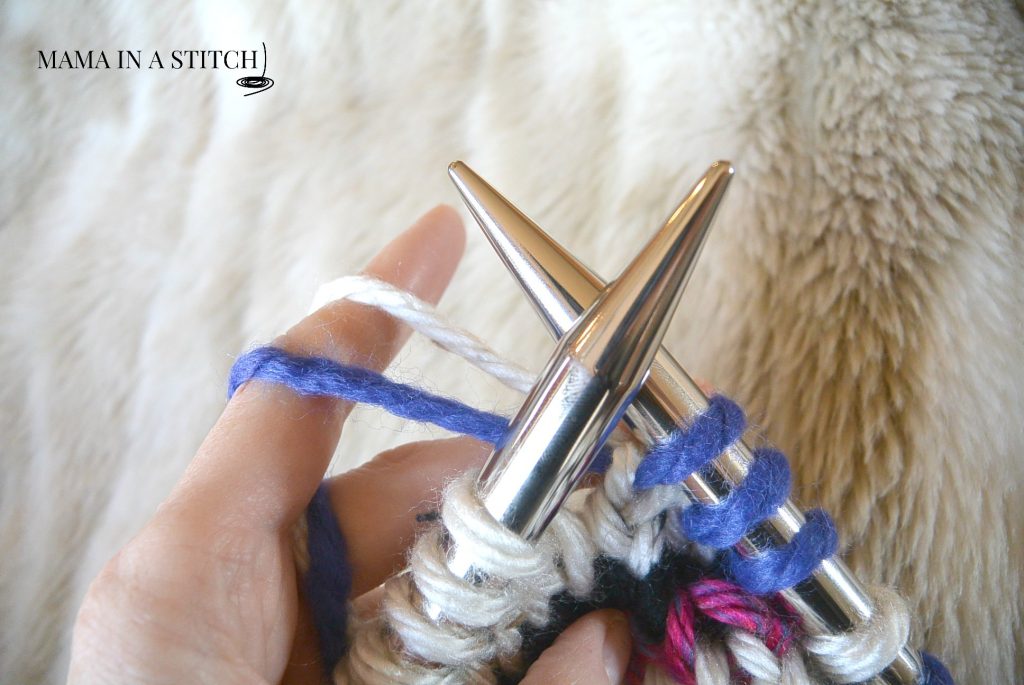 While knitting with various color and creating a fair isle project takes a bit more time, counting of stitches and weaving in ends than I typically like, the result is SOOO worth it!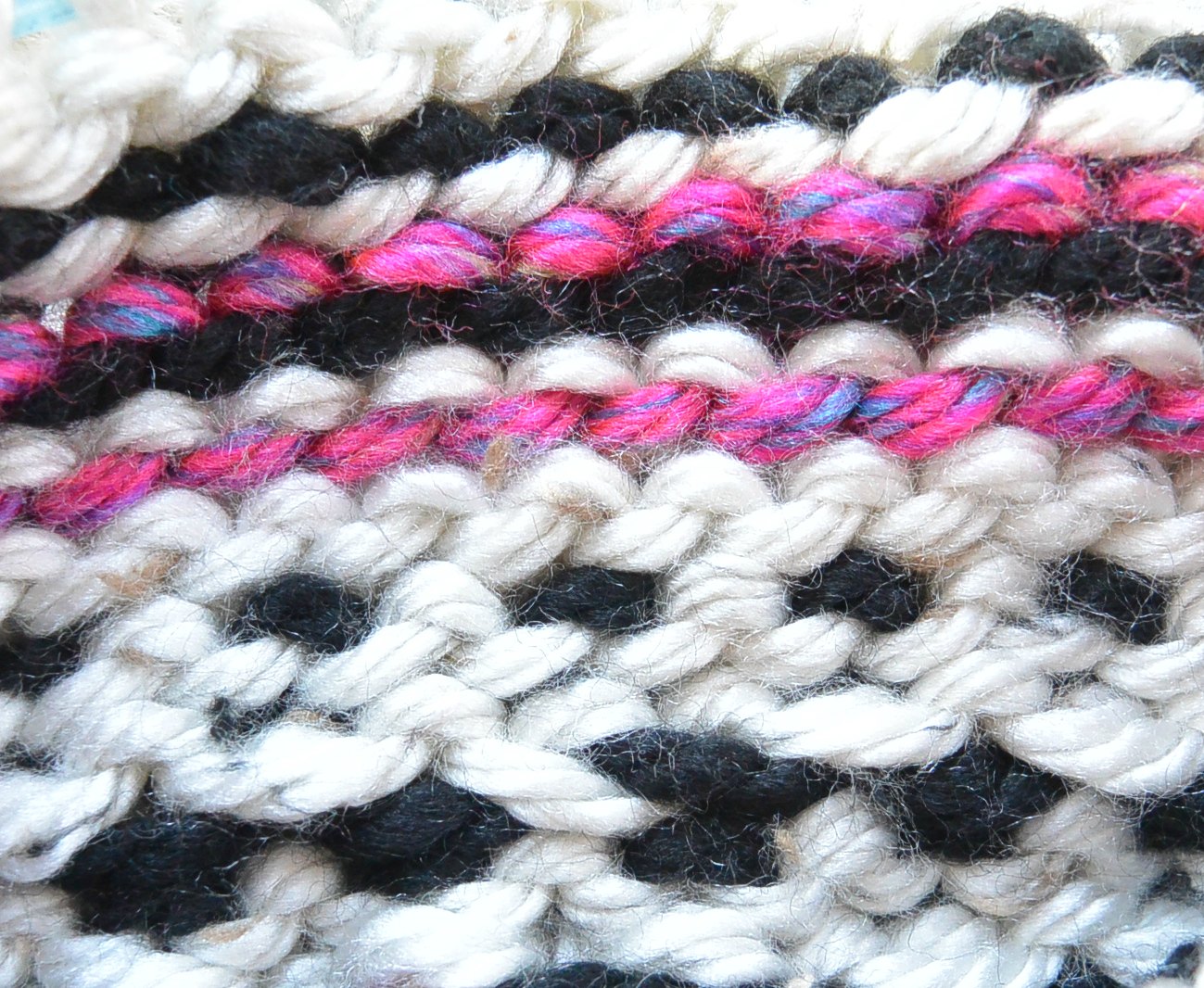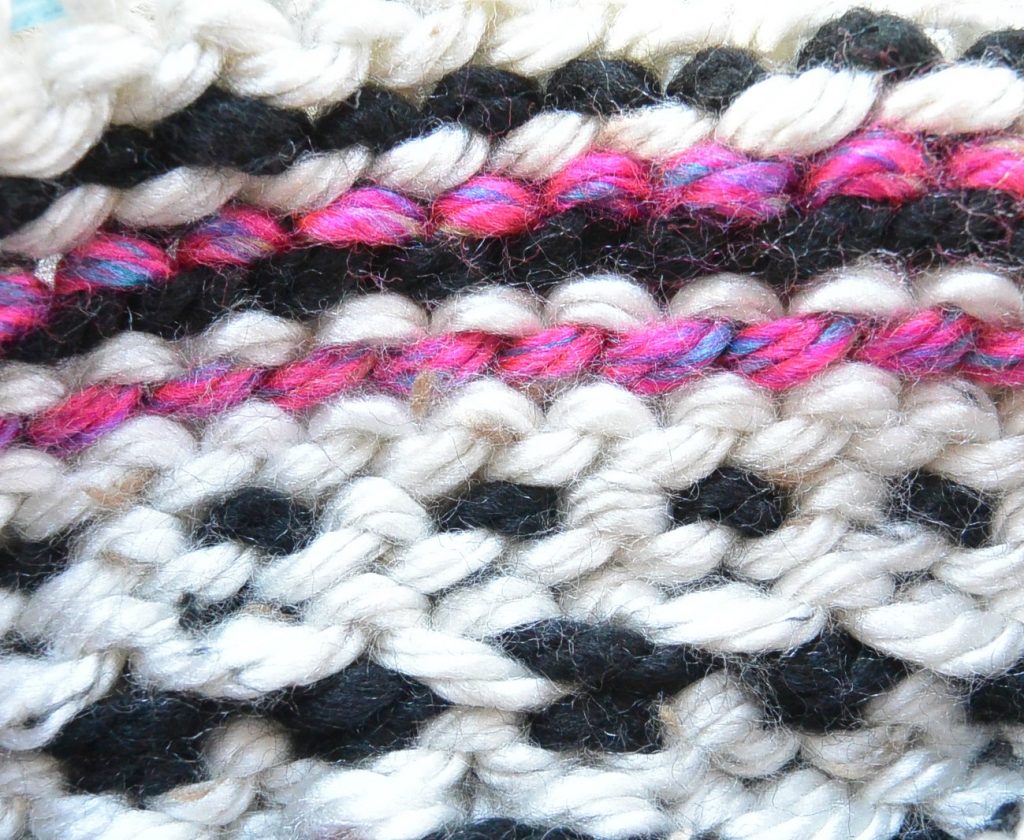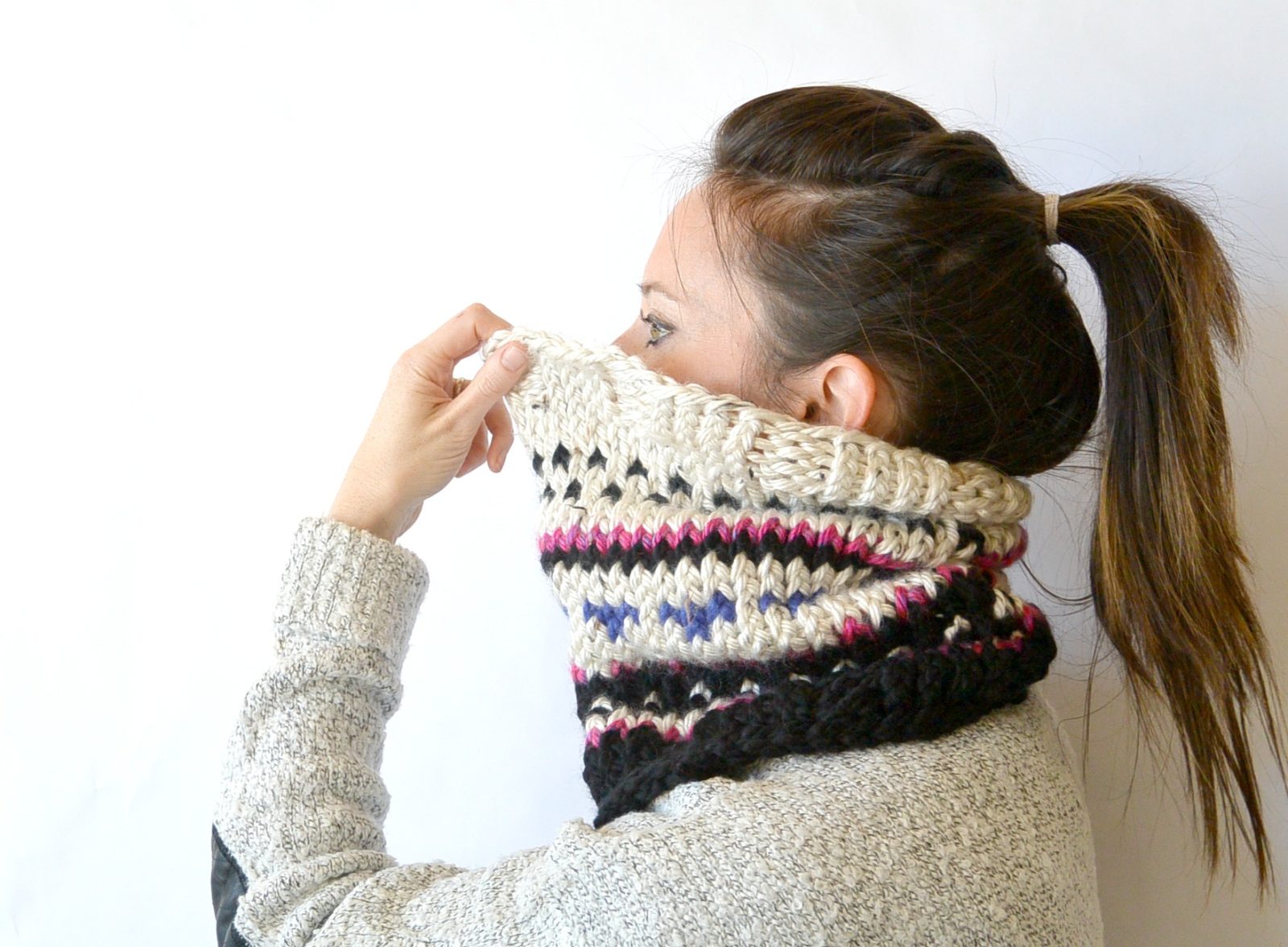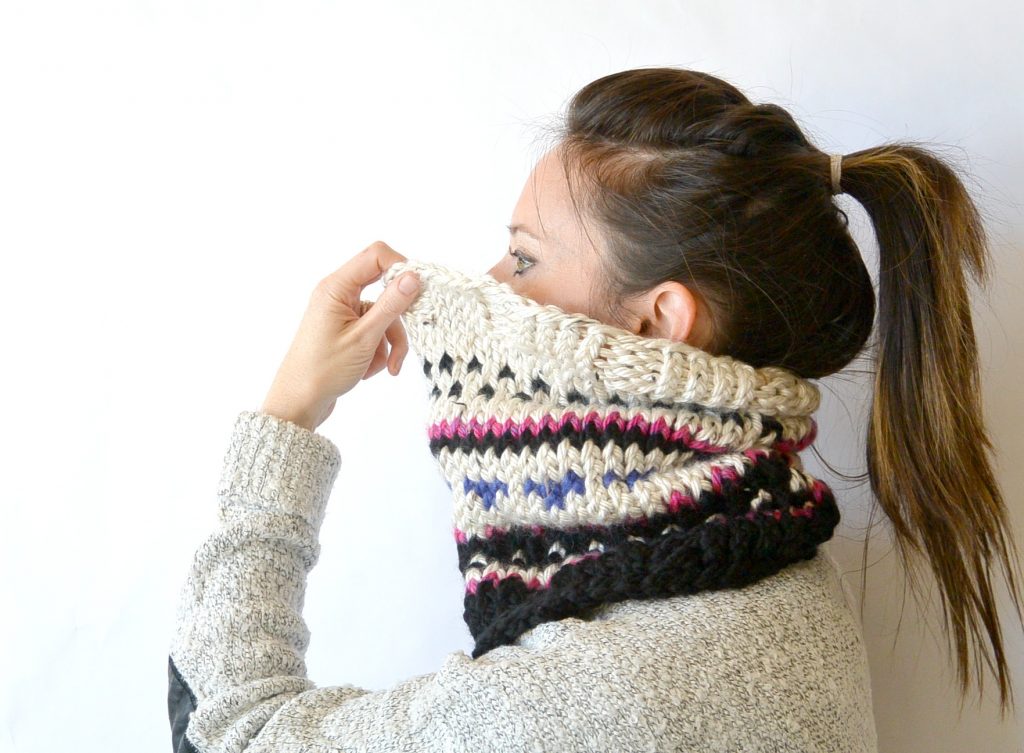 Have you ever done fair isle knitting? I'd love to hear about it!
Want more color work patterns? I've shared some crochet projects with fun color changes too.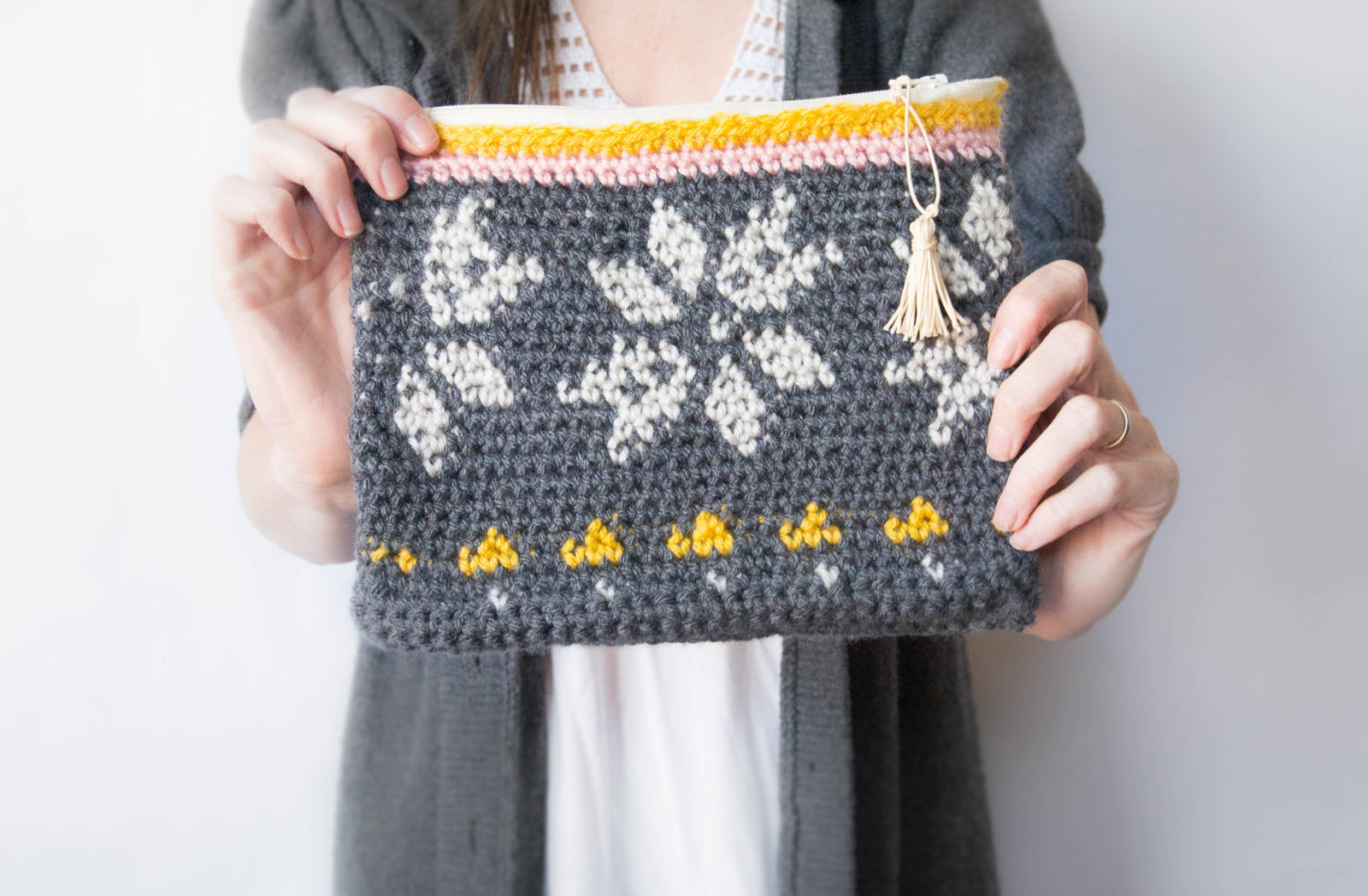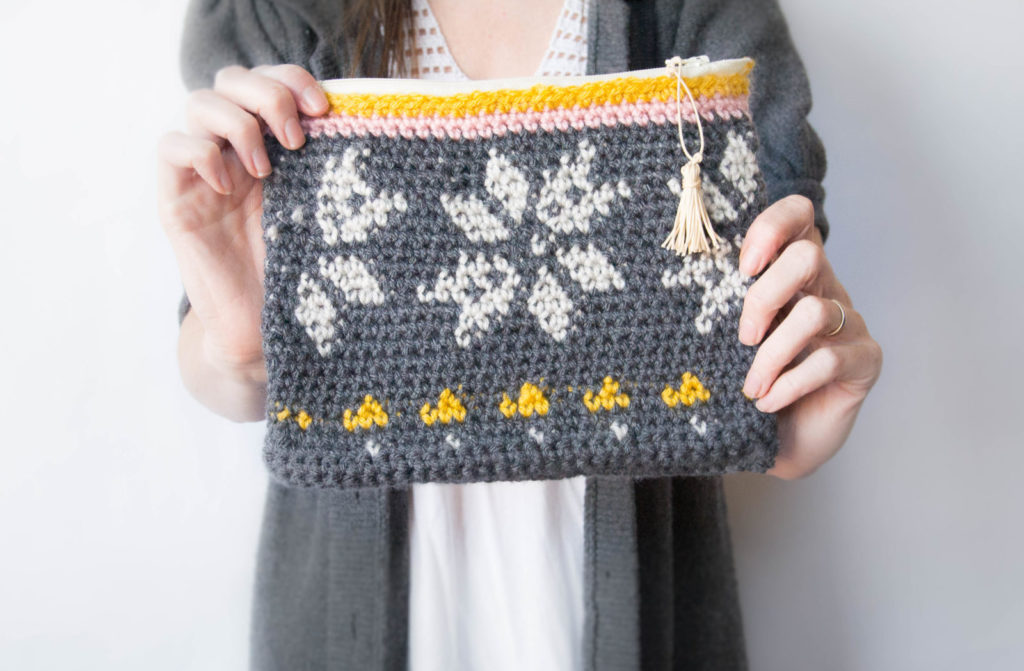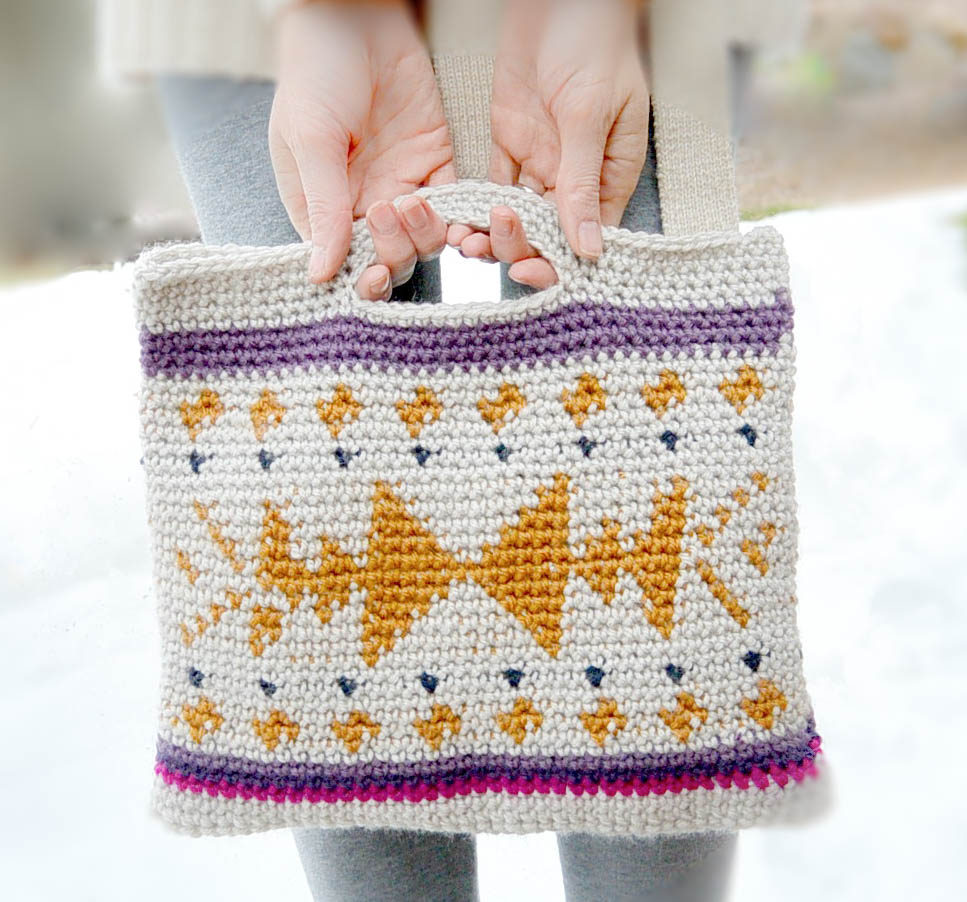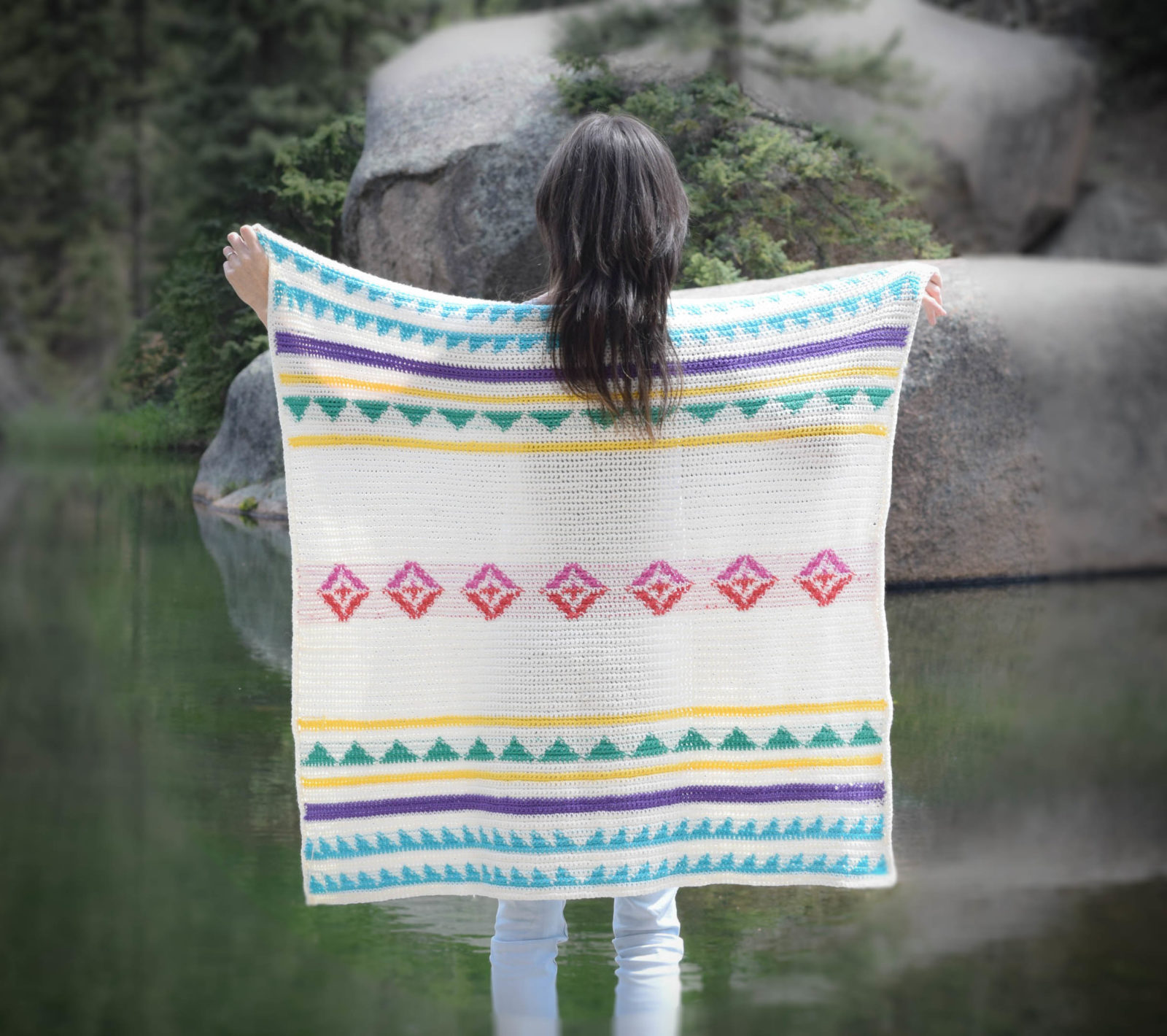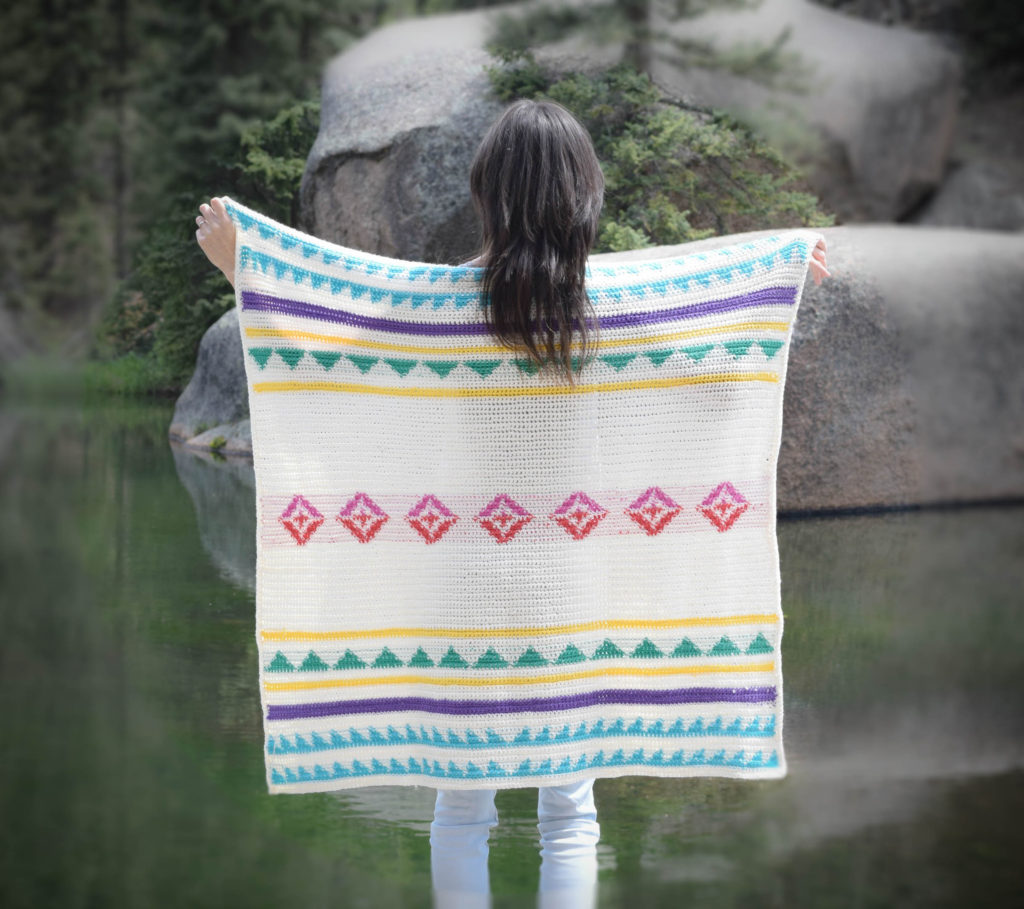 Enjoy playing with colors my friends!
XO
Jessica