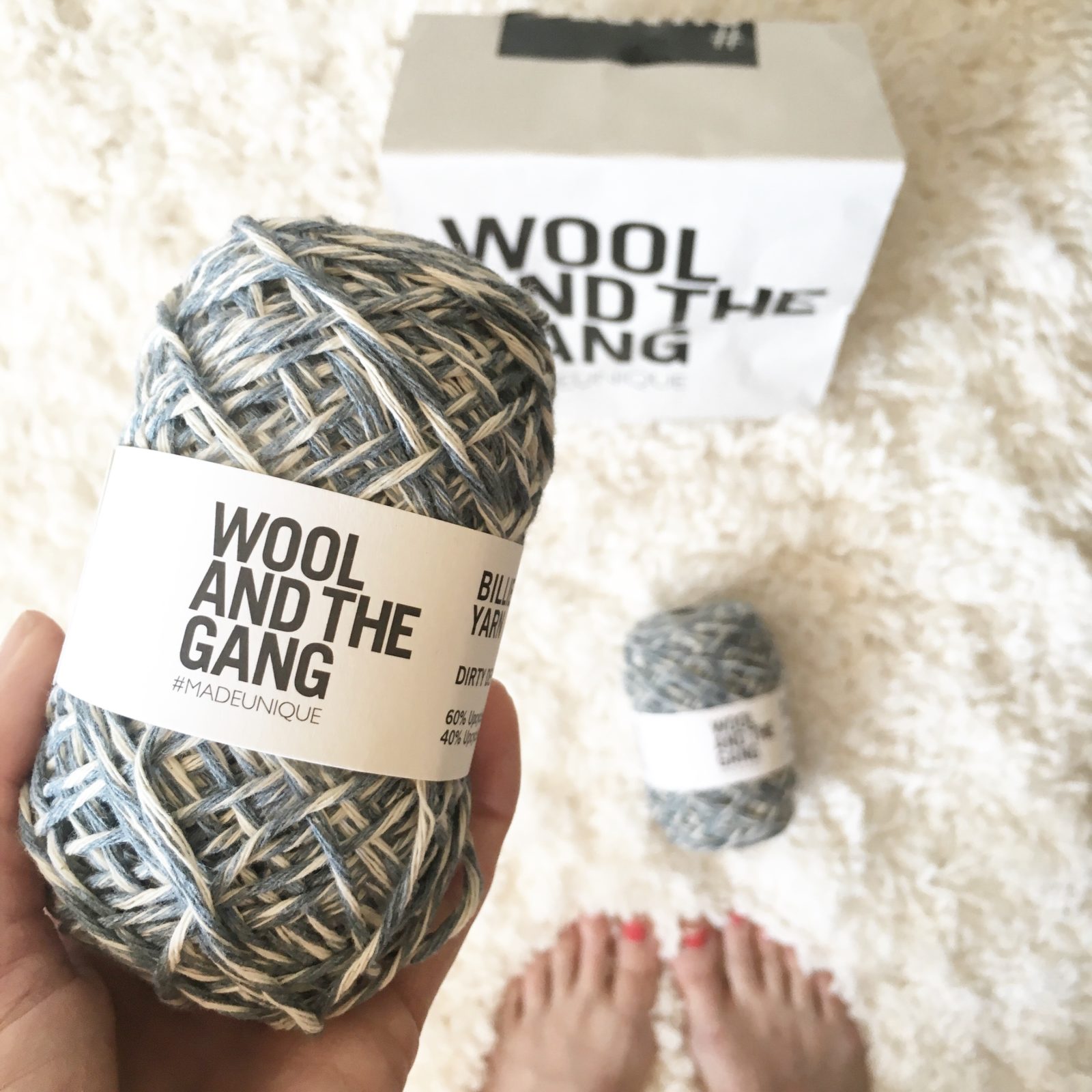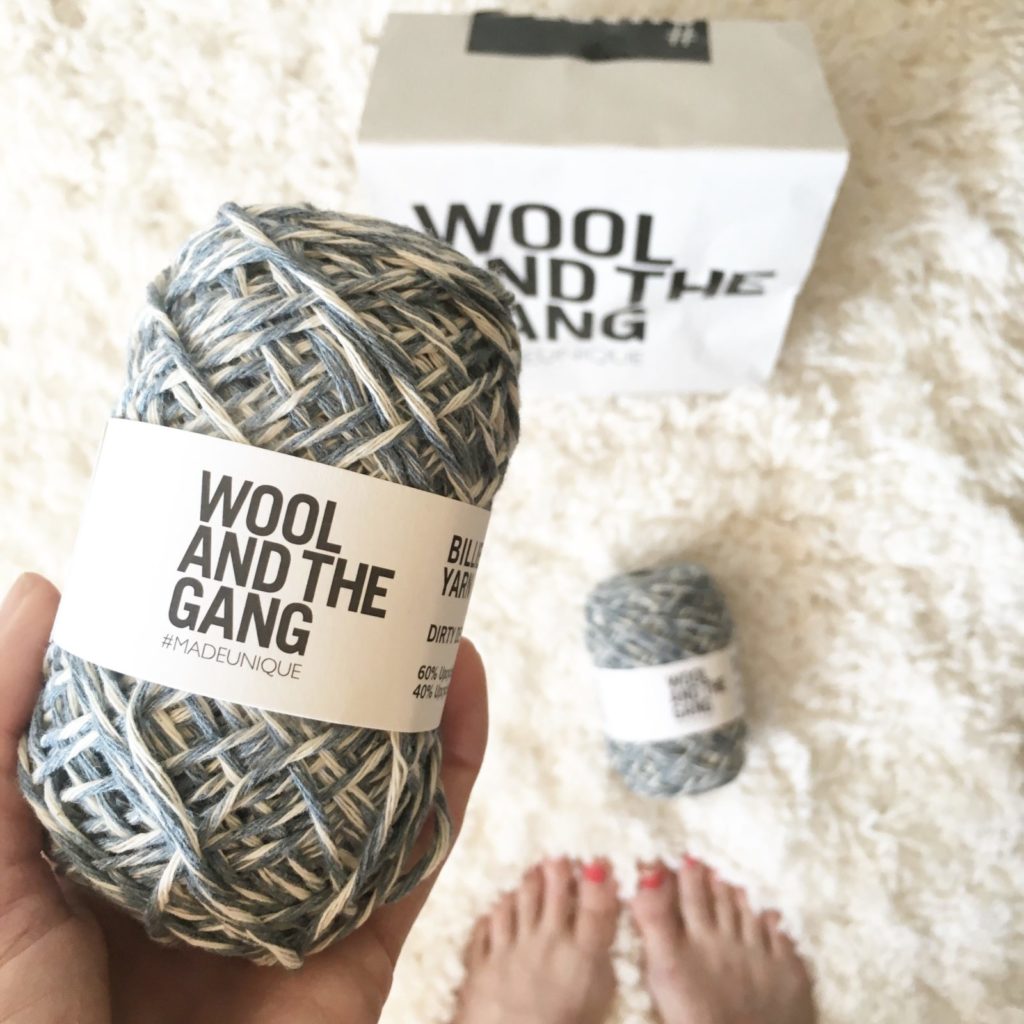 Hi friends! I've seen Wool And The Gang Yarn for quite some time and have been wanting to feel it in person, so I was thrilled when they offered to send me a couple of skeins! I love their style as so many of their patterns and yarns have a clean, modern aesthetic. They have been selling out of their "Billy Jean Yarn", which is made from pre-consumer up-cycled denim and now I can REALLY see why it's been so popular. It's quite eco-friendly as the denim waste is ground back into fiber and then made into the yarn. Cool, right? There are three different denim colors that you can choose from which include "Washed Out Denim", "Dirty Denim" and "Raw Denim". I chose to go with the dirty denim, but they are all beautiful. If you're on Instagram, you should definitely follow their account to see all of their yarny gorgeousness!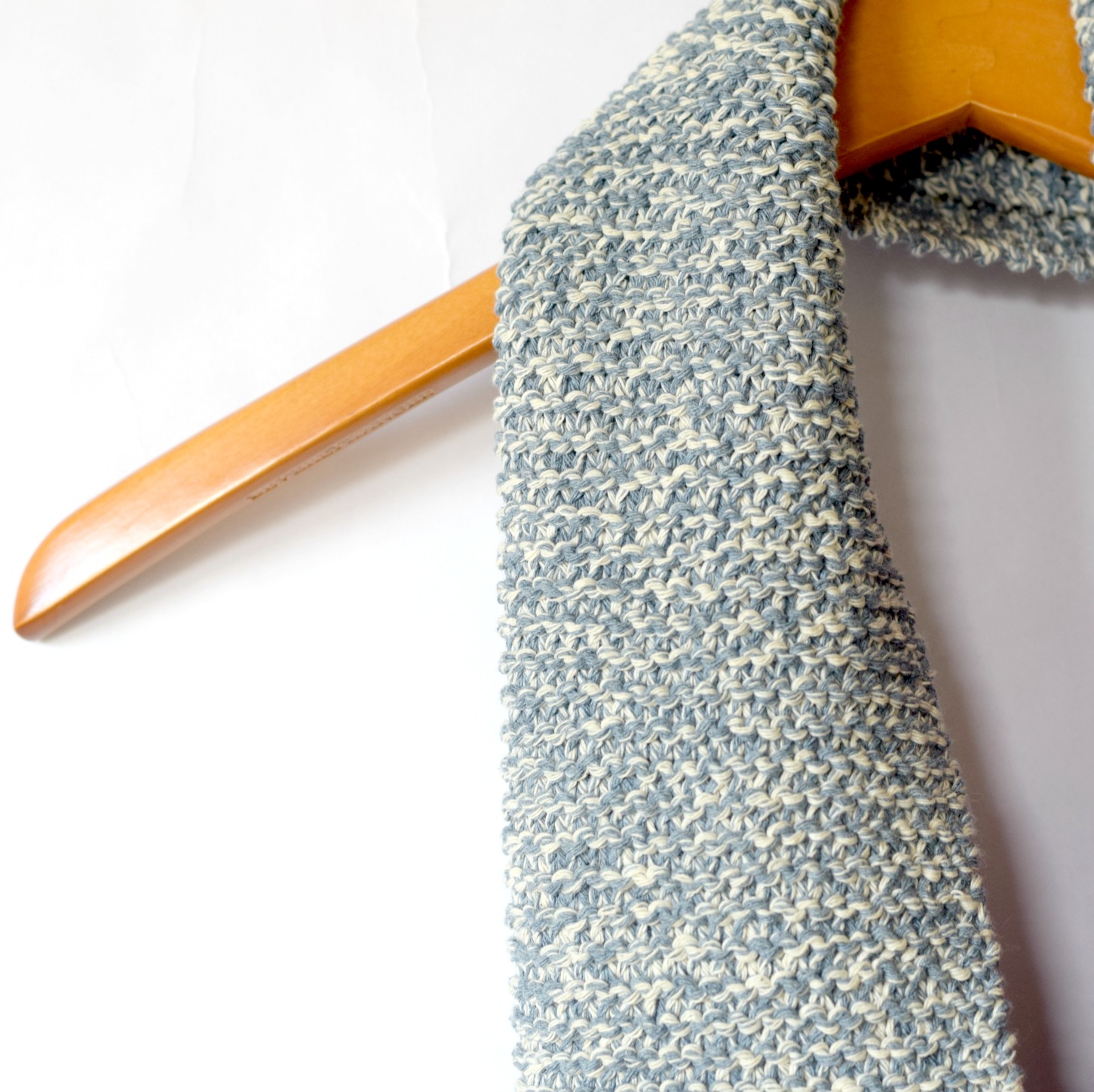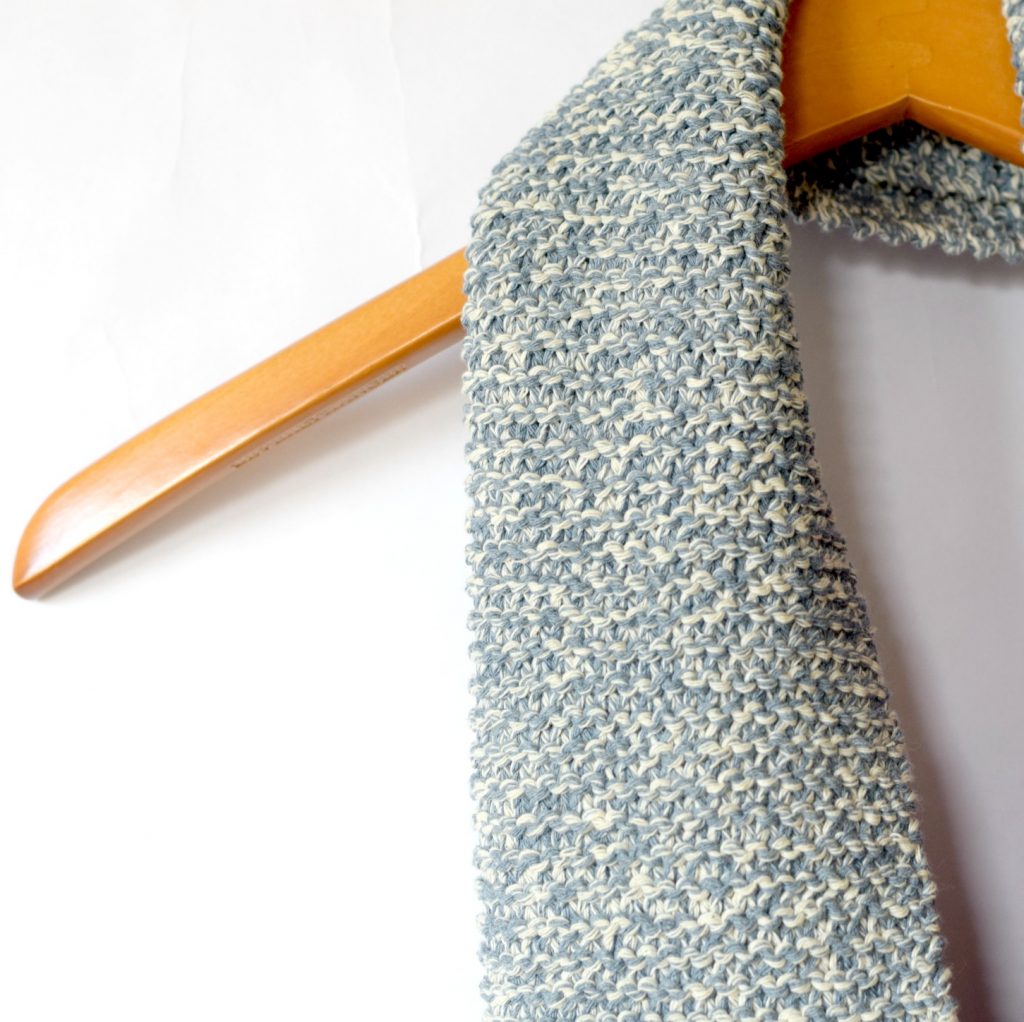 I was really pleased with the way this "Dirty Denim" yarn looked when it was knit up. The texture is that of a hefty cotton and the look has a relaxed, casual feel. To test it out, I thought it would be nice to see a infinity scarf of sorts made with the yarn (Thank you to one of my Instagram friends for suggesting the scarf idea). Just cast on about 30 or so stitches onto US Size 8 or 9 needles and knit away. To get a full size infinity scarf (about 60″) in length, you'd need about 3 skeins of the Dirty Denim Yarn.
The other fun thing about receiving this yarn was the packaging. The box and bag which it came in were so pretty and that alone made it feel really special, which leads me to think it would make a great gift for a friend who also knits or crochets.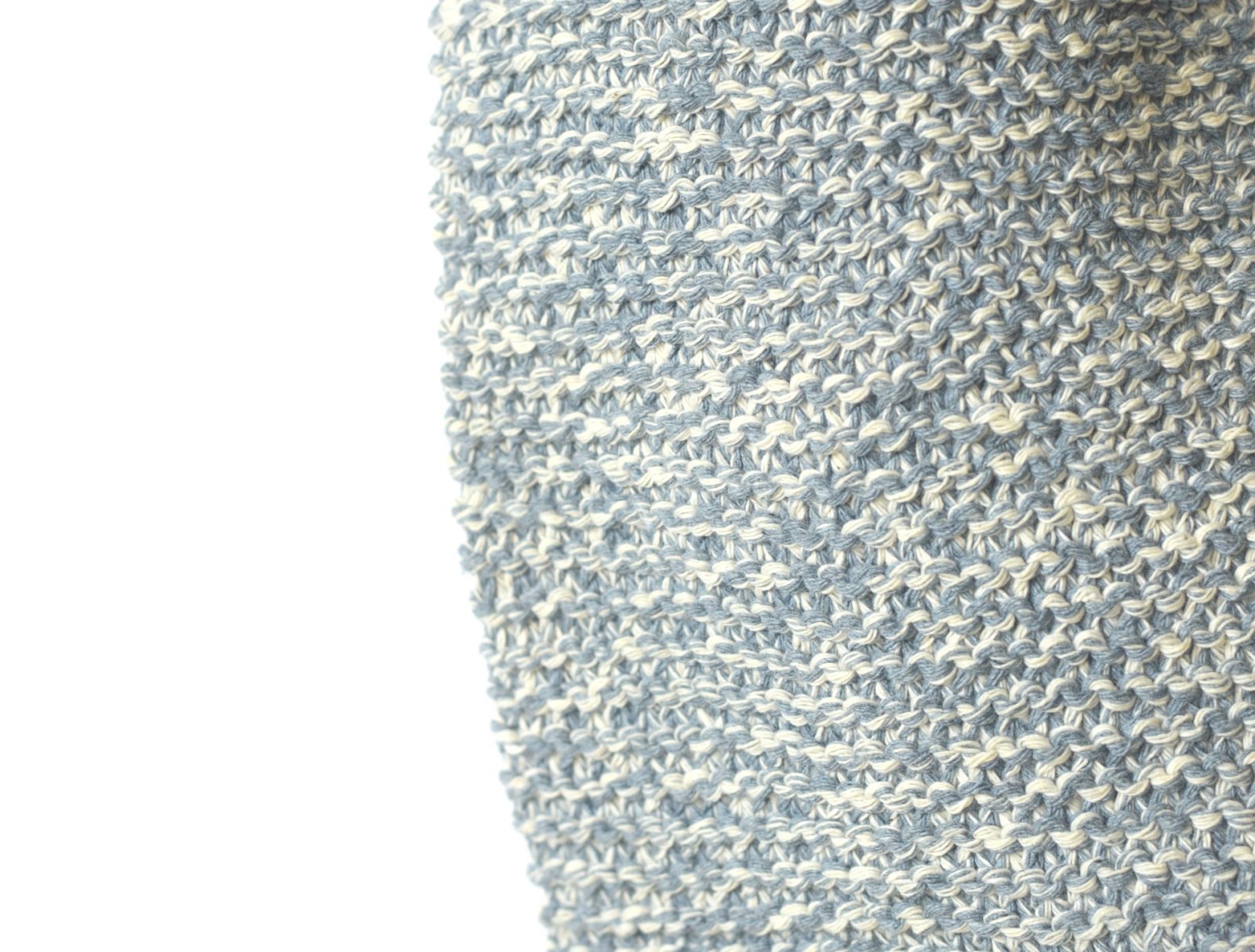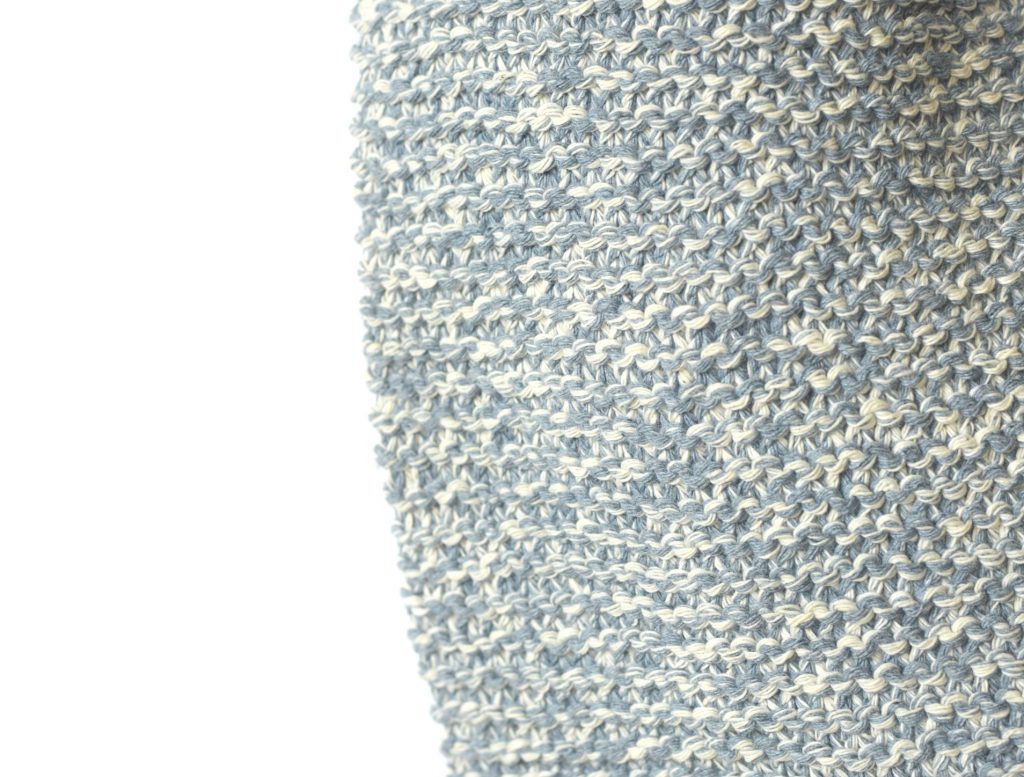 Isn't it pretty?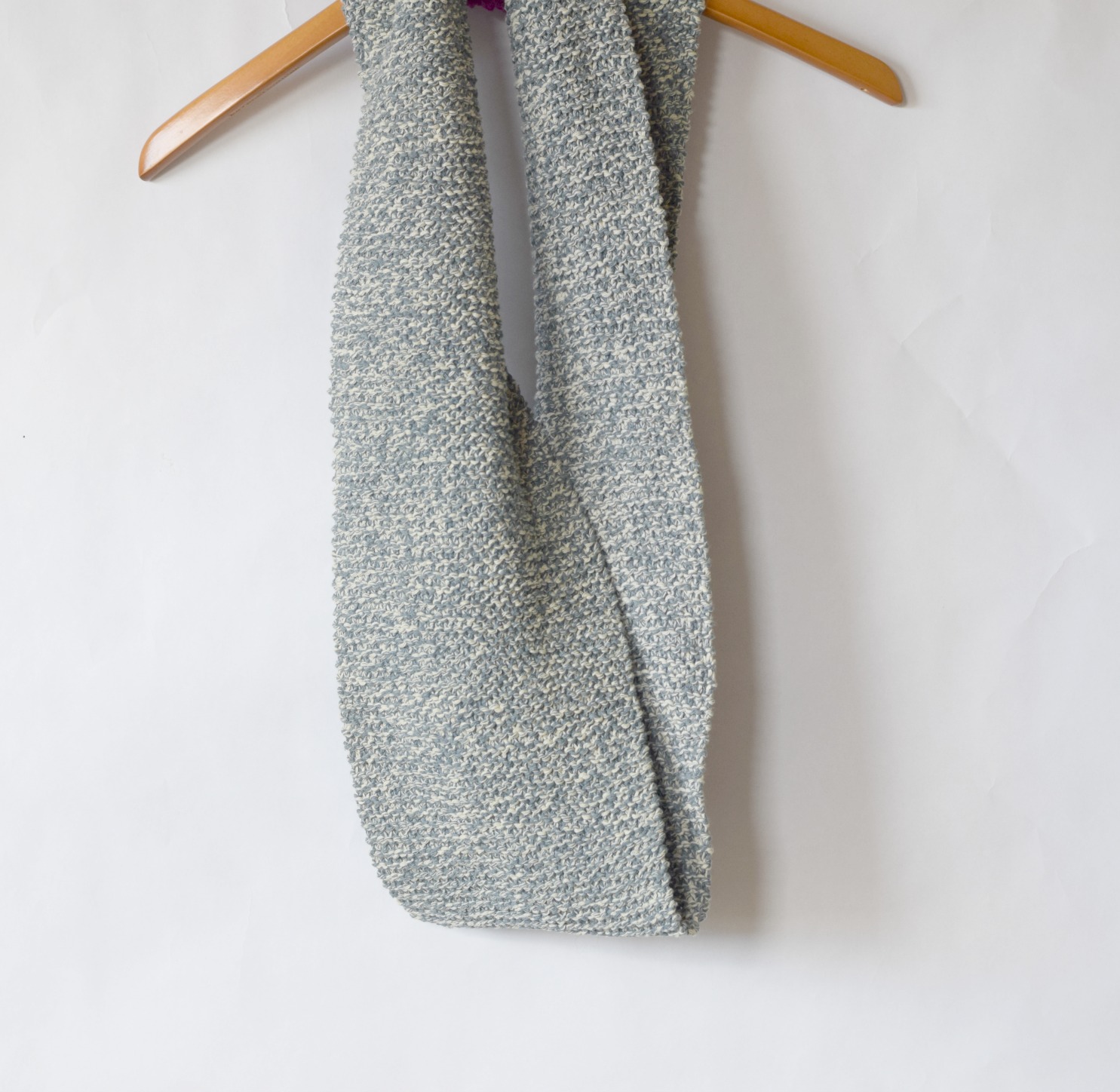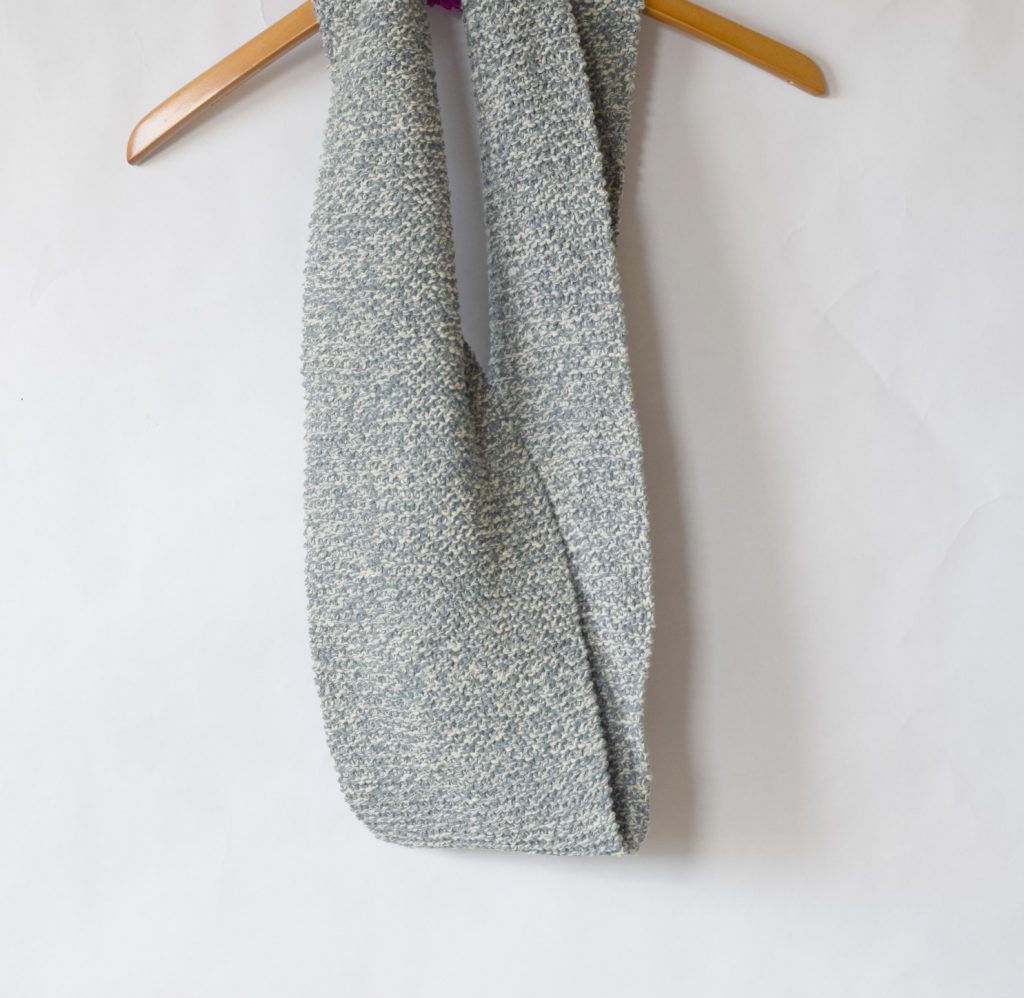 I know you can relate with me here when I say that it's always fun to try something new, or to receive a special yarn every now and then. Being that I haven't seen anything like this yarn in stores, the Billy Jean yarn is definitely a treat.
If you try it out, I'd love to hear what you make!
*Thank you to Wool And The Gang for sending me the yarn. I received this yarn in exchange for an honest review.