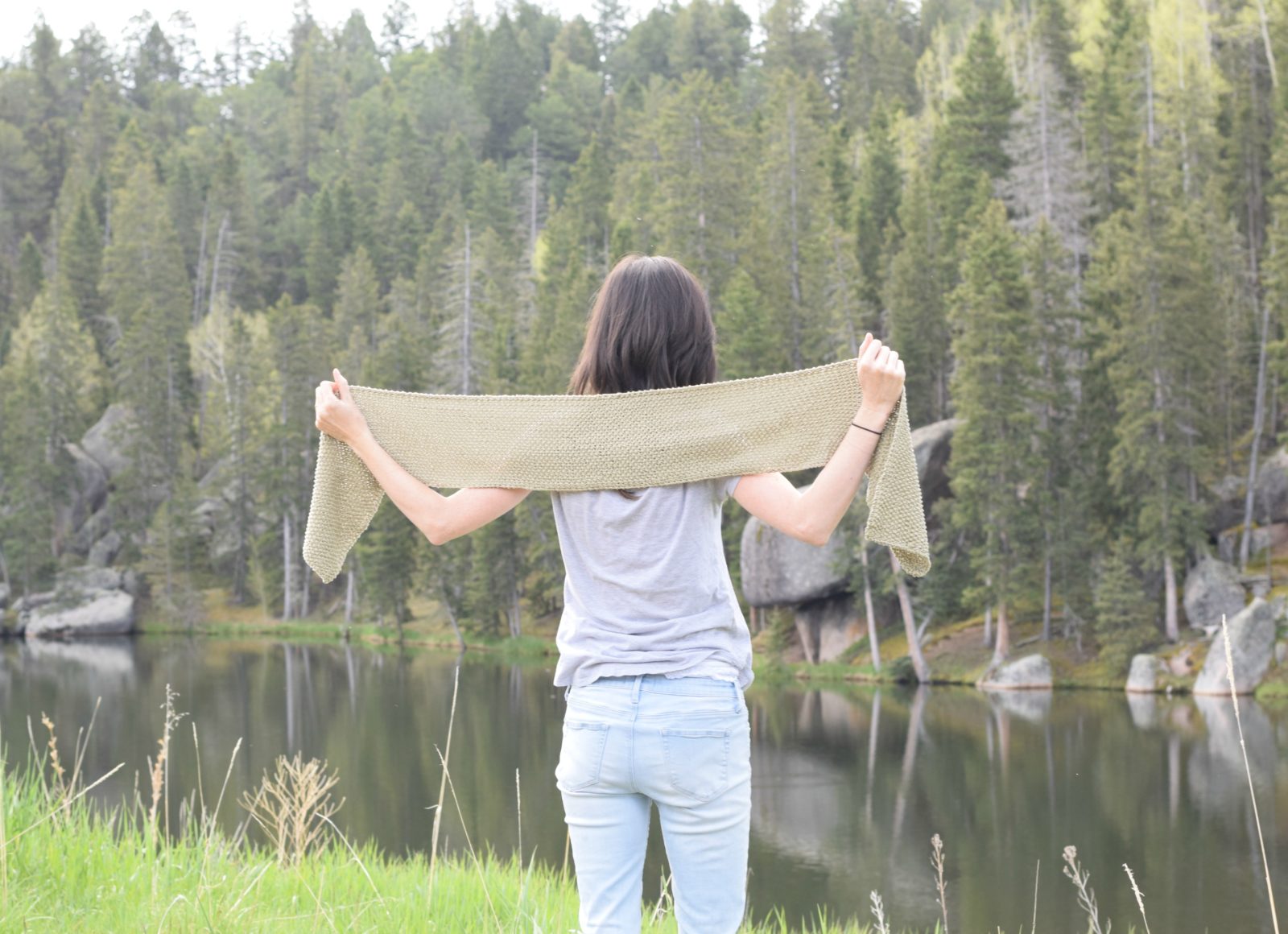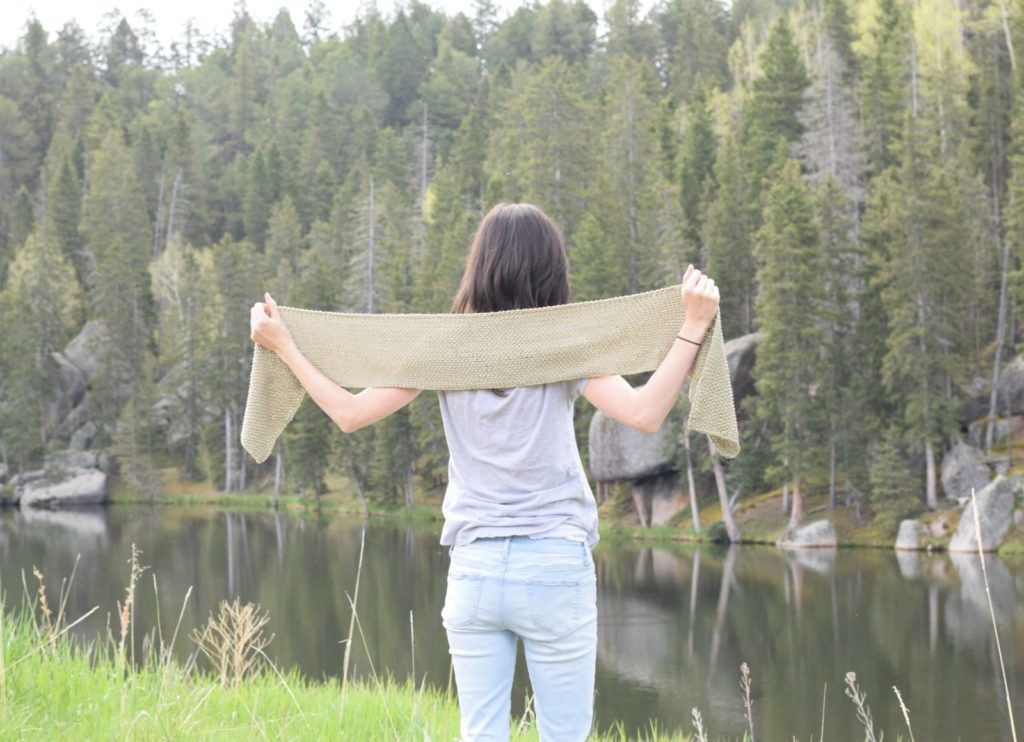 Here we have the lovely 100% Peruvian Pima cotton "Yosemite Scarf" from We Are Knitters which makes a really nice (and mindless) summer knit. I absolutely love it! Literally every one of their patterns are super stylish and I would be happy to make and wear or gift (it would be hard to part with these to "gift" though!) any one of them. Ever since discovering We Are Knitters through Instagram, I've wanted to try out their kits or yarns. Have any of you tried them out?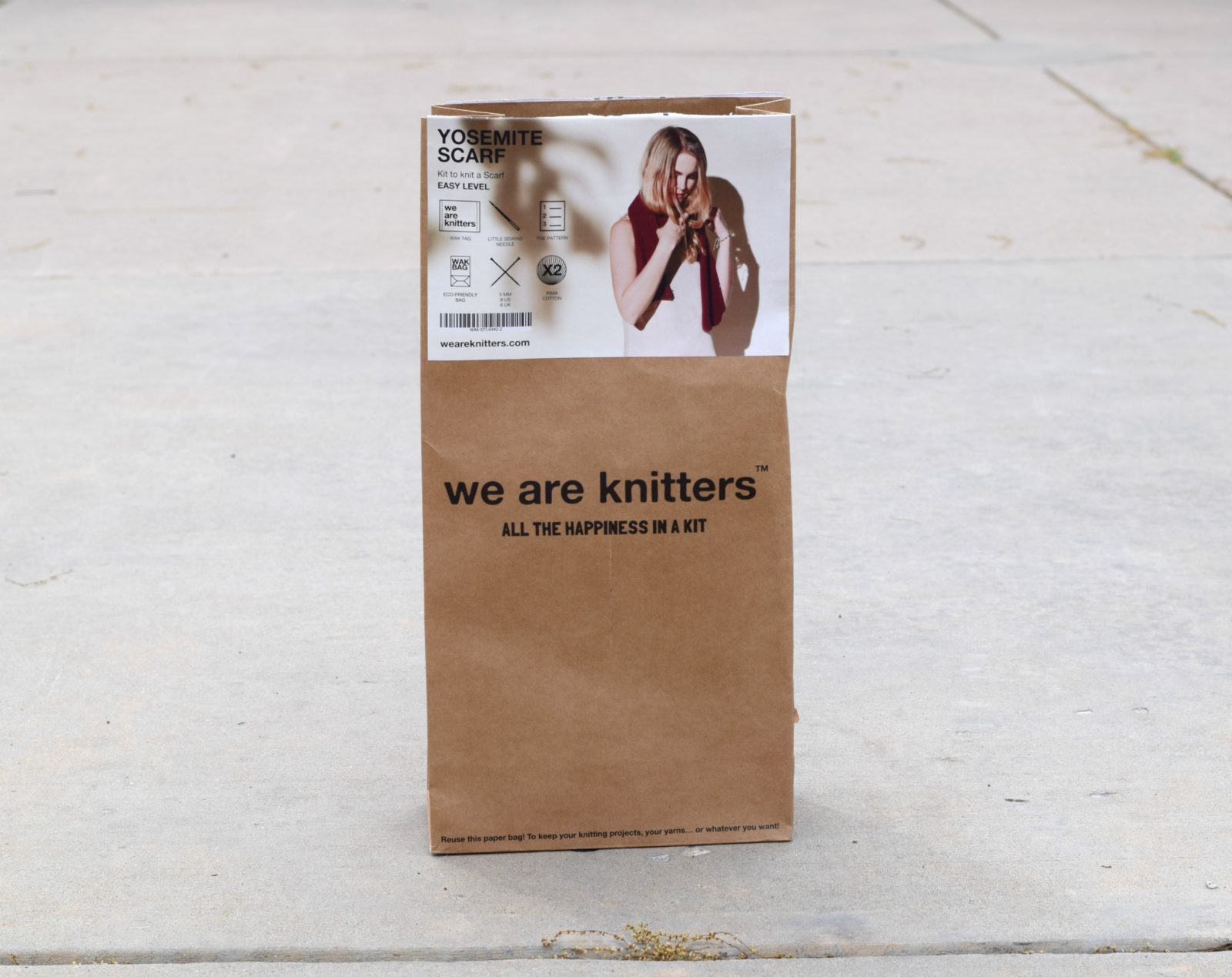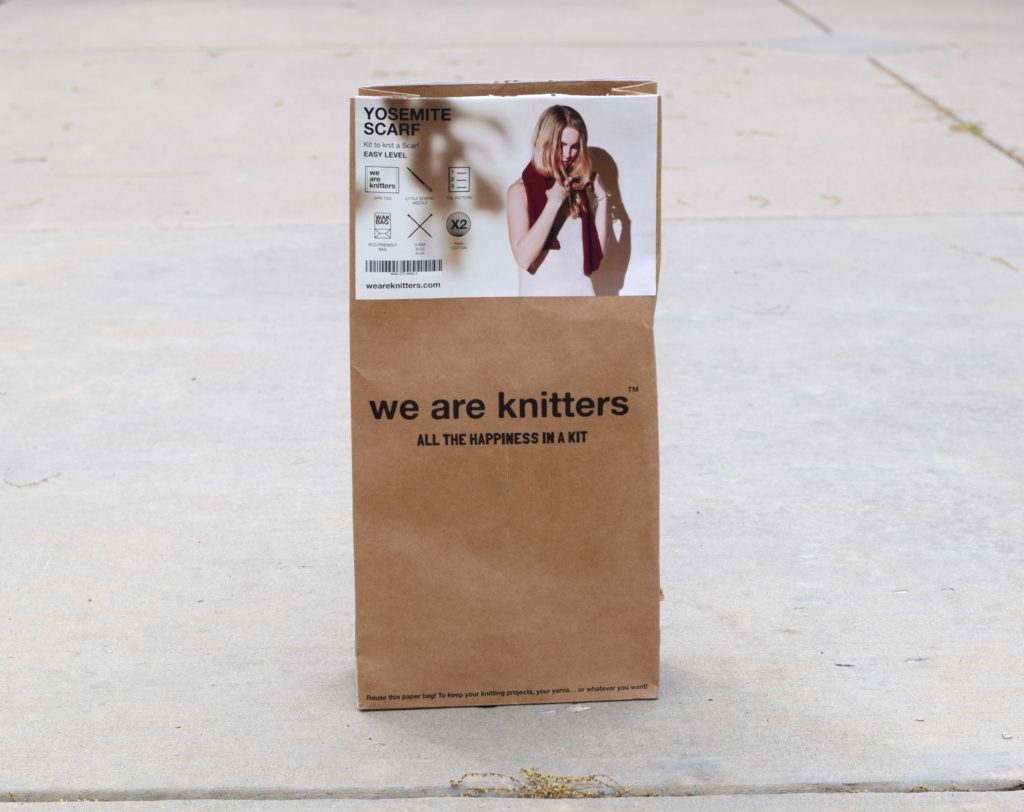 I was thrilled when they offered to send me their "Yosemite Scarf" kit to share with you today.
They've also kindly offered to give my readers a 20% discount if you order with the coupon code MAMAINASTITCH and they are even going to send a Yosemite Scarf kit AND tote bag to a winner for the giveaway I'm hosting. Be sure to enter for your chance to win below!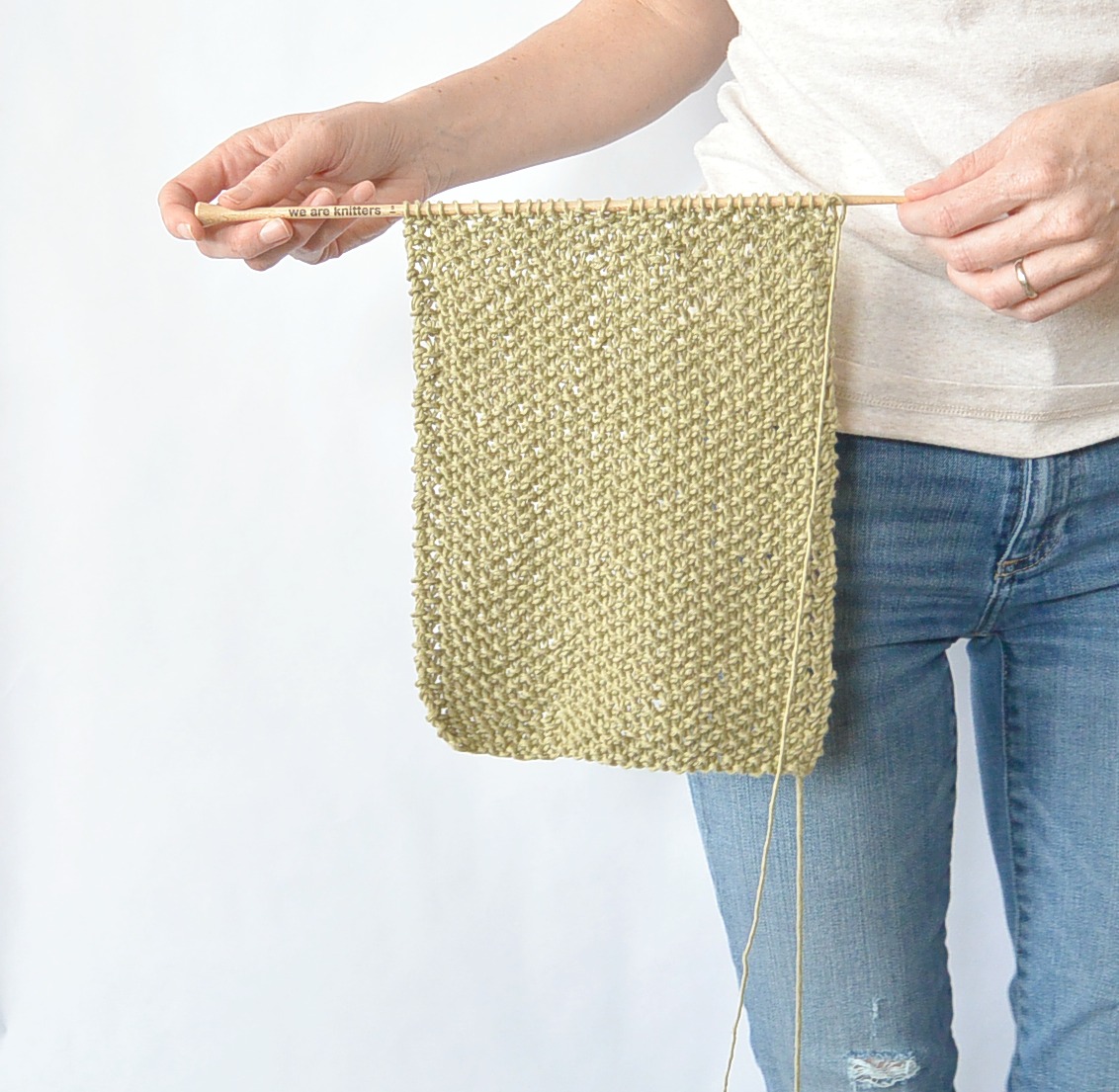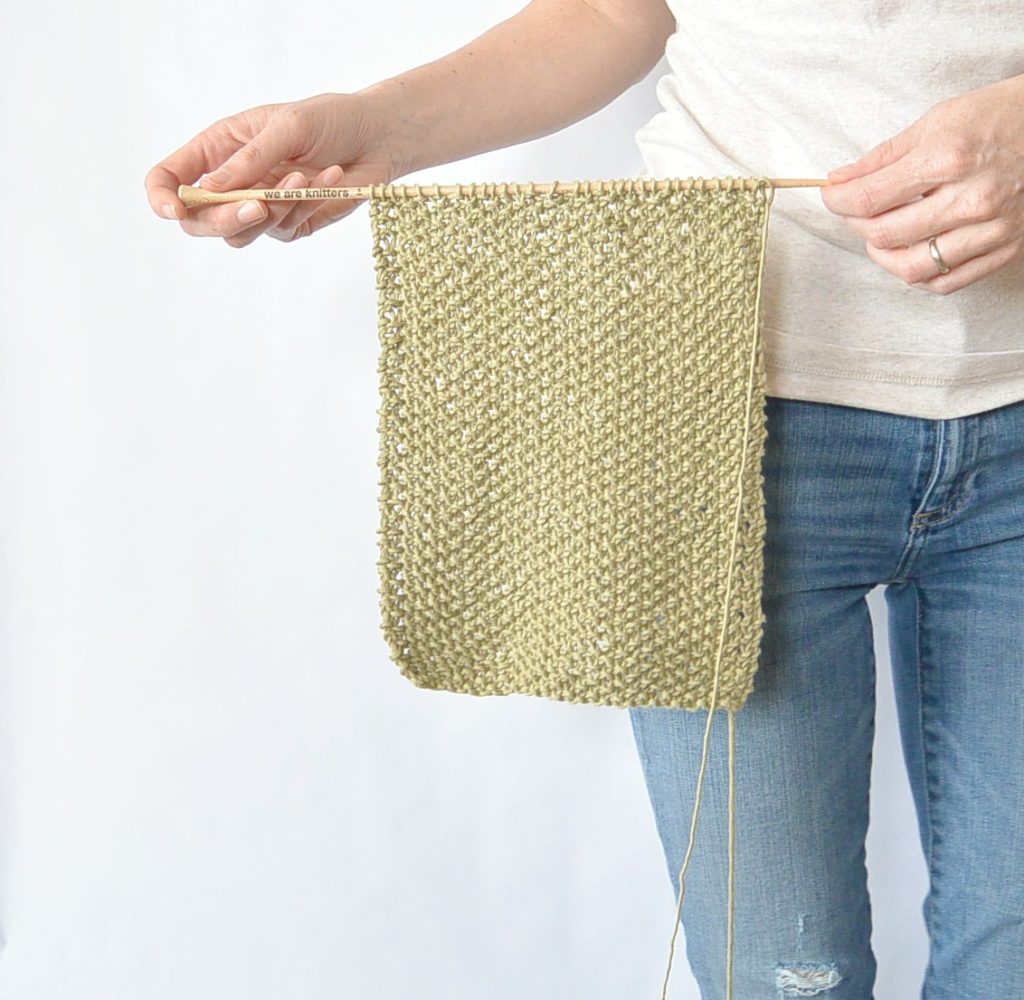 When I first received the kit in the mail my first impression was that it felt really special. It came in a cool brown bag which held everything I'd need to make the scarf – two beautiful skeins of SOFT cotton yarn, needles, a super cute tag to sew to your scarf and the pattern (you can see the whole kit HERE). While the kit itself is a bit pricier than what I often go for, it was a wonderfully fun package and totally worth it! It would also make a lovely gift for someone that knits. I even saw a kit and pattern with a garter stitch scarf that would be perfect for someone who wants to learn to knit. Either way, I love treating myself to really nice yarns and trying new ones out when I can! I have a feeling that many of you feel the same way. 😉
The pattern for this scarf was super simple and the breathable, soft cotton makes it a wonderful hot weather project. The cotton yarn itself is one of my new favorite 100% cottons. It drapes beautifully and is easy and enjoyable to work with when compared to other cottons that I've tried. If you've used Lily Sugar N Cream (which I like too), this is a completely different texture that works better for soft clothing.
Most of you know that I prefer to use circular needles on most of my projects, even when they are knit flat. The kit comes with straight needles, but obviously you can use whatever needles that you prefer. I am so used to the needles that I use over and over again, it's a bit hard to get used to new needles. I'd be interested to know if others are like me, or if I'm just an extreme creature of habit!
Alright, ready to enter for your chance to win the entire kit and the cute bag?
Giveaway ends 6/27/2016 at 12:00 AM. One winner will be contacted by email upon completion of the giveaway and must respond with shipping address within one week. By participating in this giveaway, you consent your email to be placed on the We Are Knitters and Mama In A Stitch email newsletter list.
There are a few options to enter – you can leave a comment here on the blog, follow me on Facebook, or follow me on Instagram!
The contest is open to residents in the United States, Canada and Europe.
Good luck my friends!
AND, don't forget to use your coupon code MAMAINASTITCH to get 20% off your order if you like anything from their site!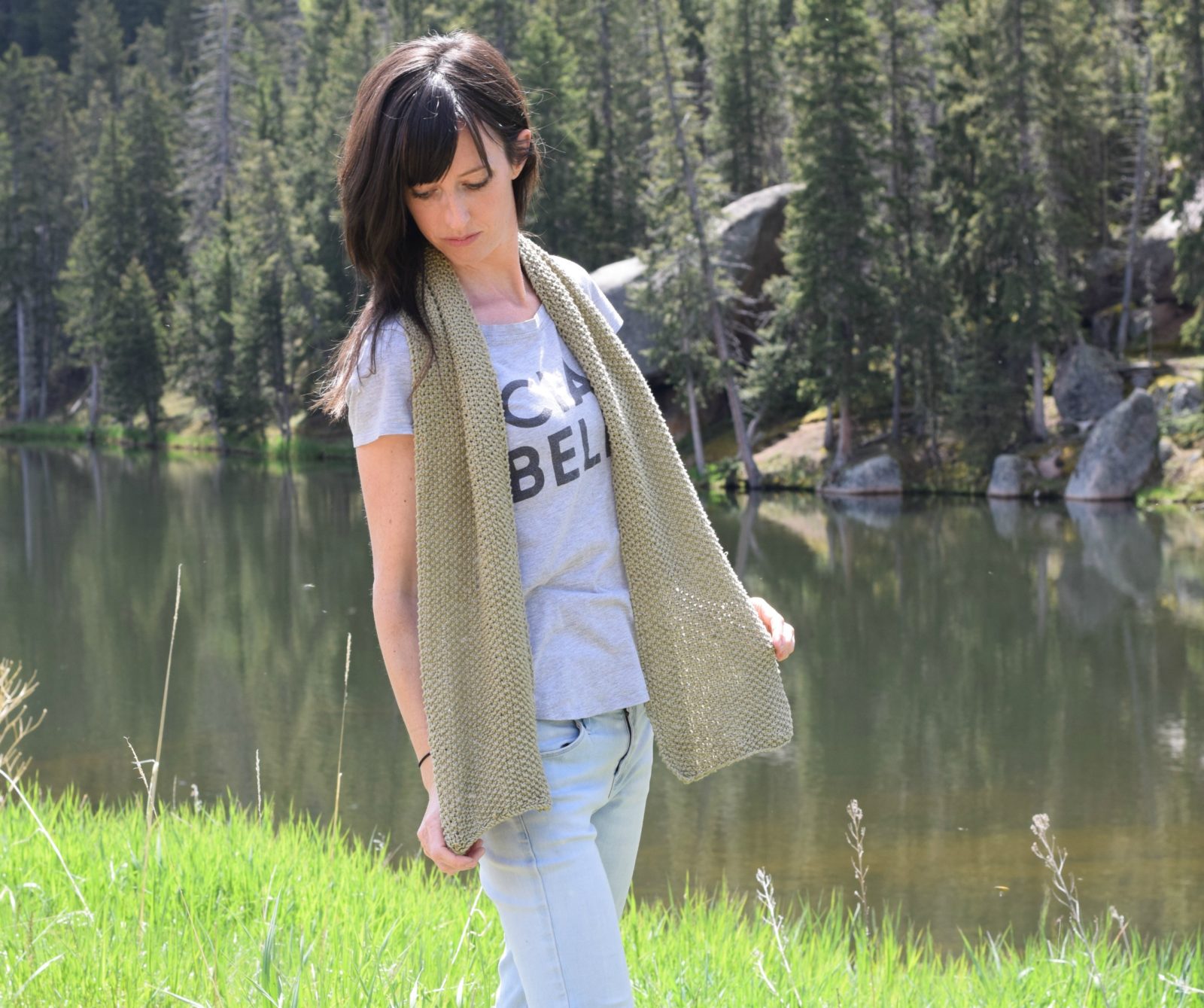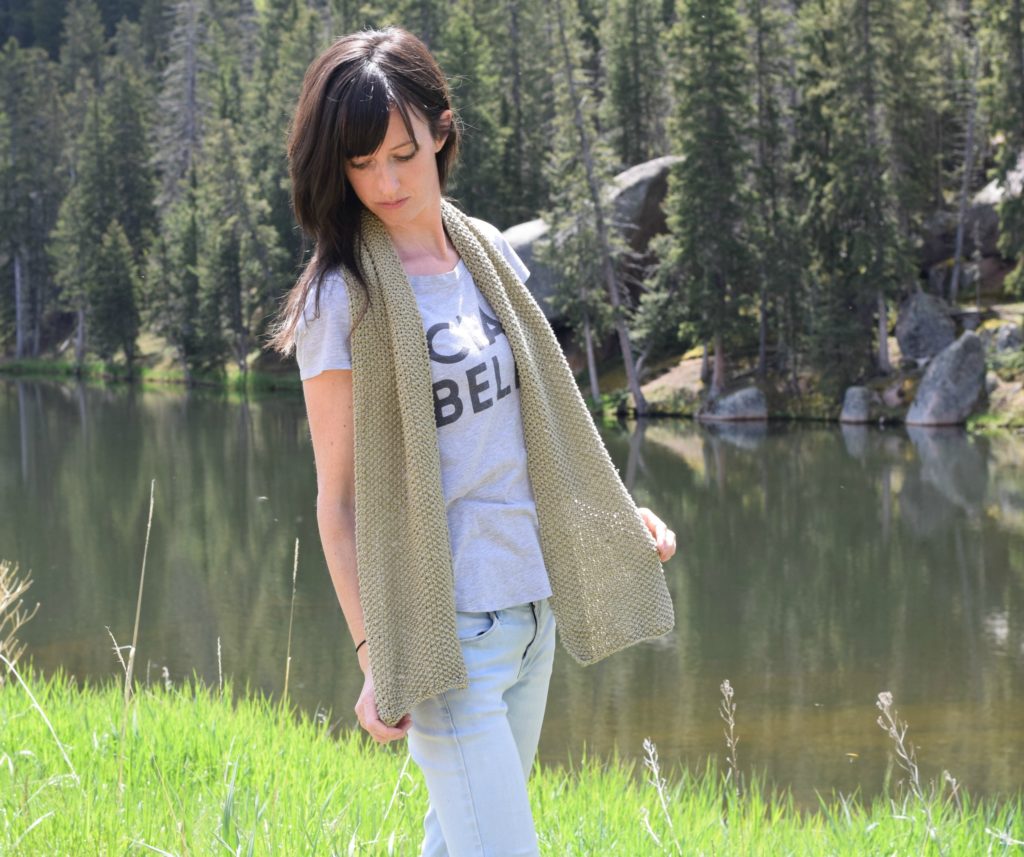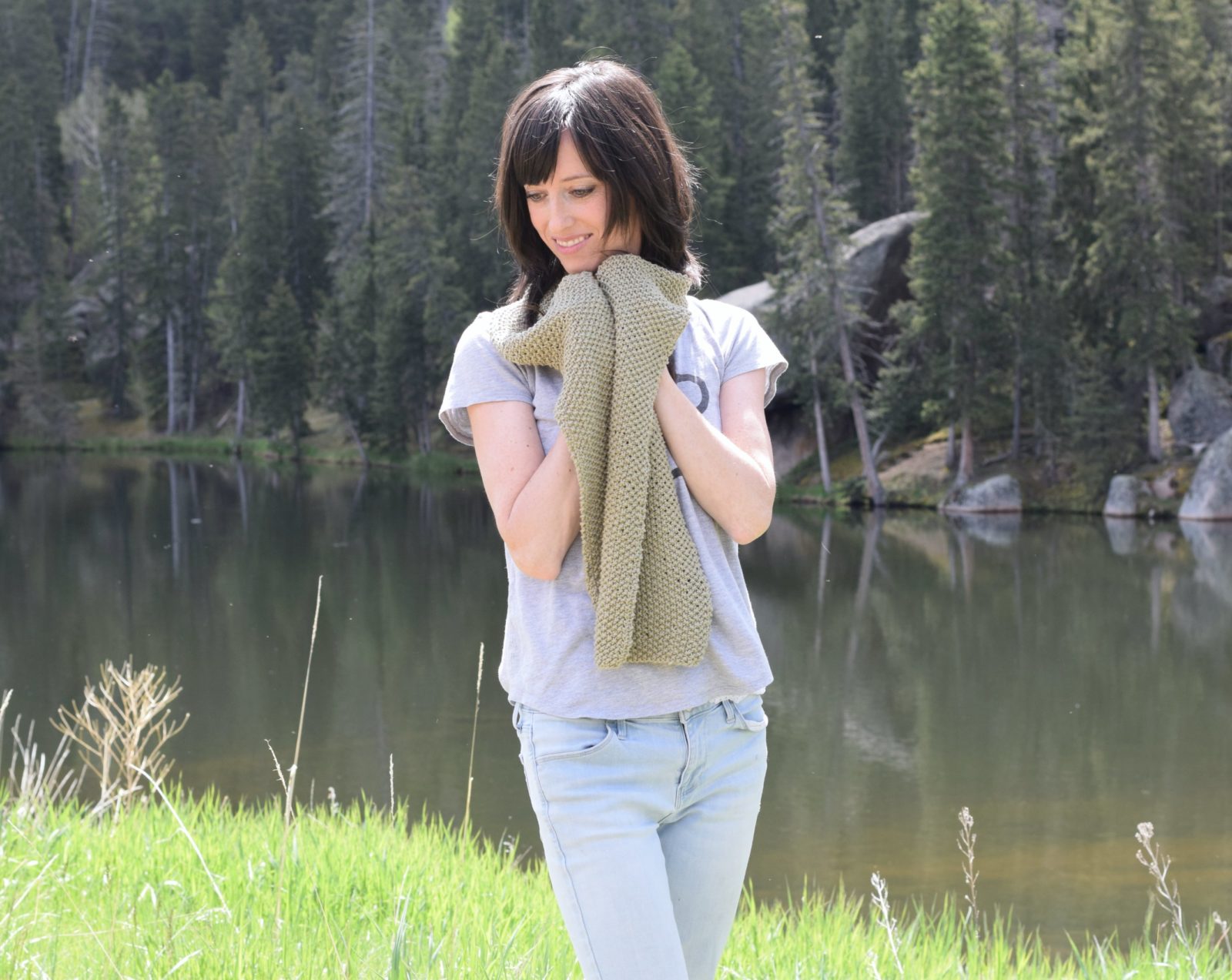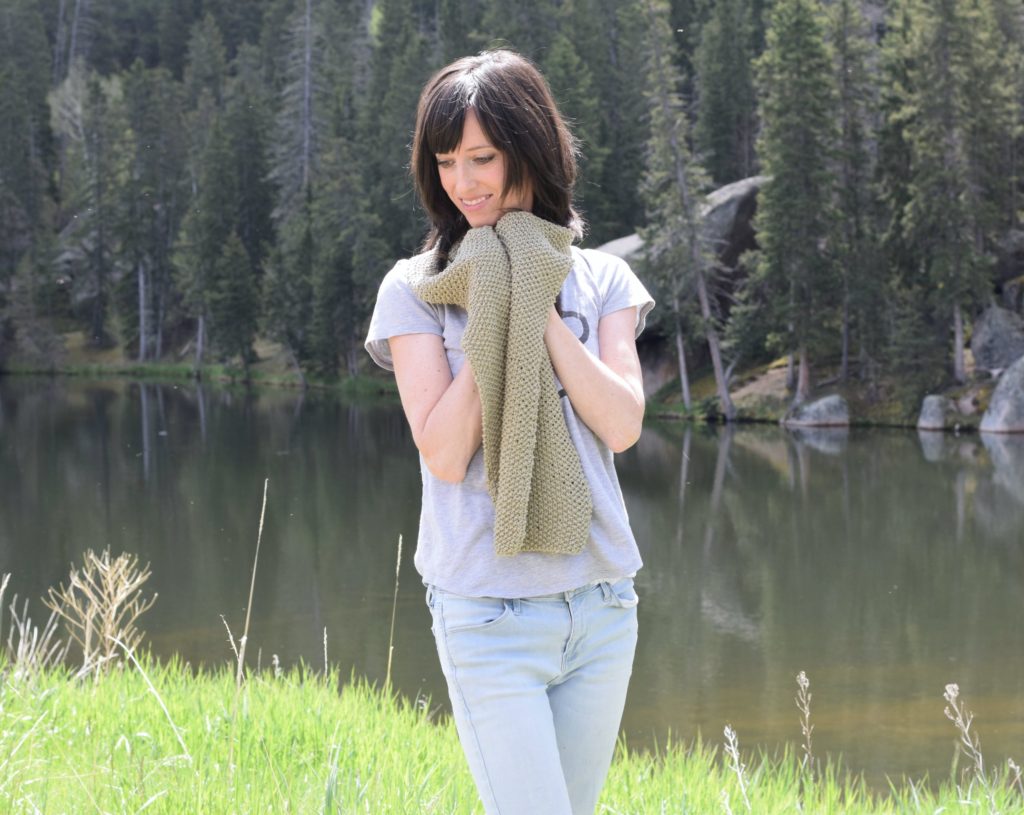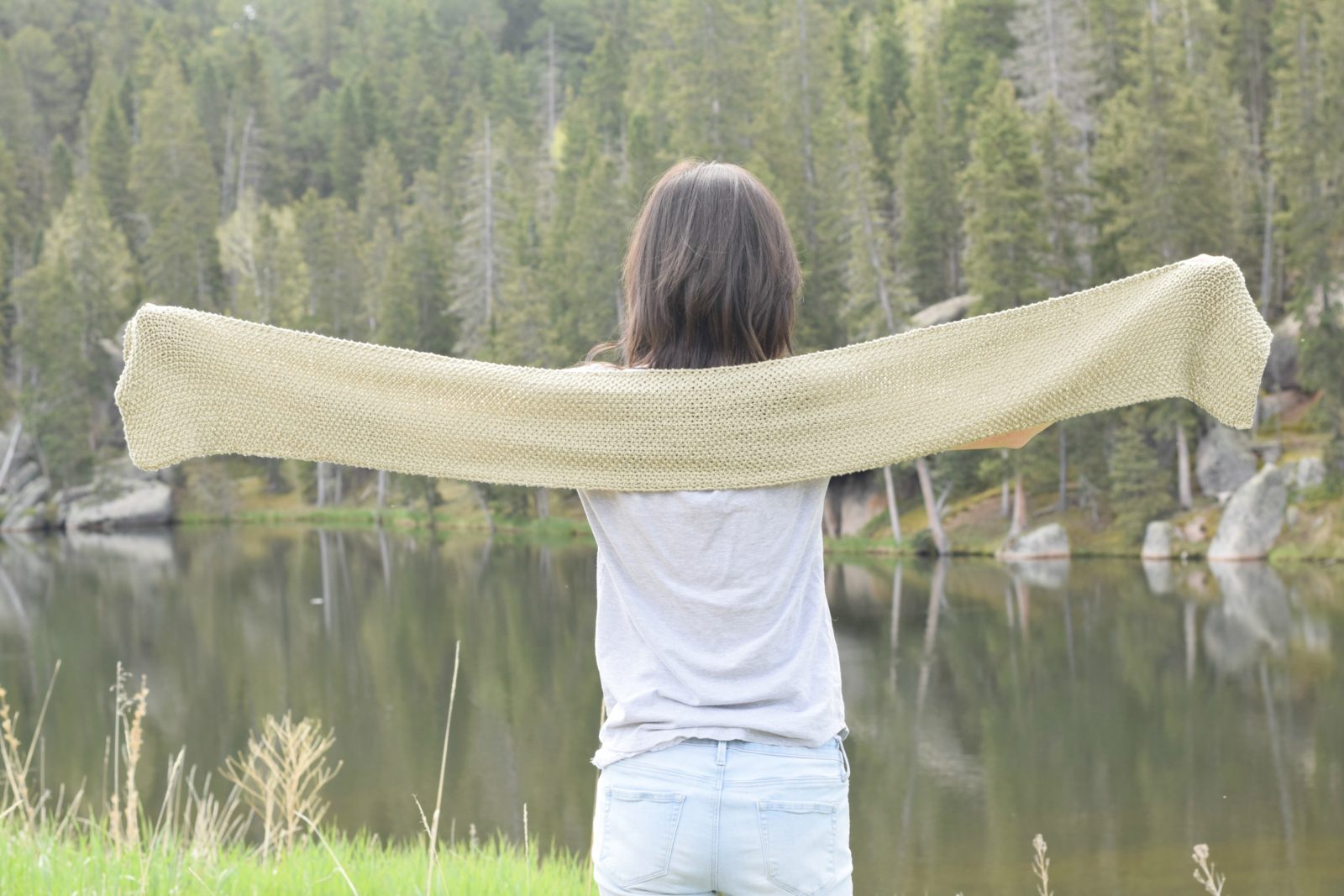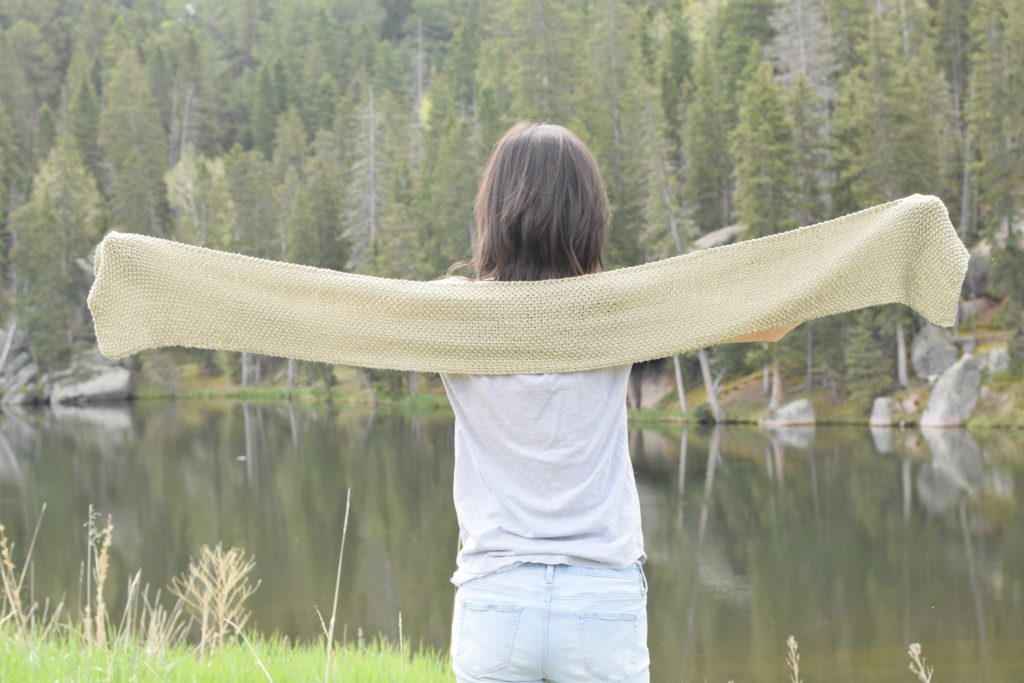 Happy summer knitting to you!
xo,
Jessica
**I received this Yosemite Scarf kit from We Are Knitters in exchange for an honest review.