Lil' Dreamer Scarf Crochet Pattern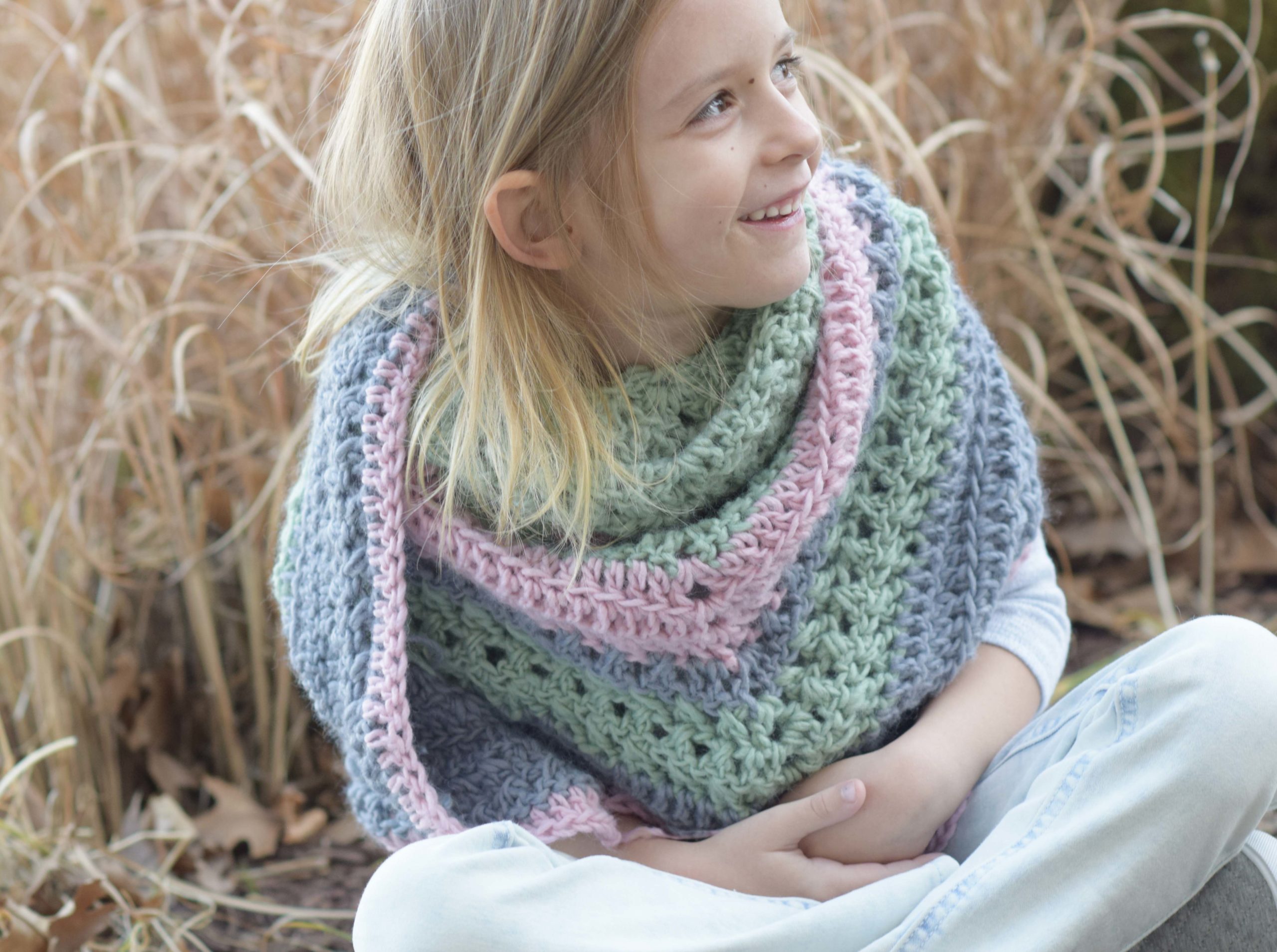 Hi friends! So just when I had no more time to crochet after making my Dreamer Wrap, I knew I had to make one for my lil' girl. It's actually been a while since I made her anything so I thought it might be fun for us to have matching wraps. She LOVED the yarn colors when they arrived in the mail. 🙂 You know how it goes – finally finish one project just to start another! Anyway, this crocheted scarf/wrap is perfect for adults or kids in my opinion, and it's super easy to make for any size as well. Simply follow the pattern until your triangle wrap is as wide as you'd like. For little shoulders on a kiddo, you can make the wrap much shorter which means the project goes much faster. (Always a bonus!) I also love that this scarf is really unique and quite different than the typical scarf for a little one. It could also classify as a shawl for sure. You can have a lot of fun making it more playful by adding poms to the ends or even short fringe along the edges. It's also possible to dress this up by choosing more muted color tones. It's so much fun to work on kids scarves and projects, especially since they tend to work up so quickly don't you think?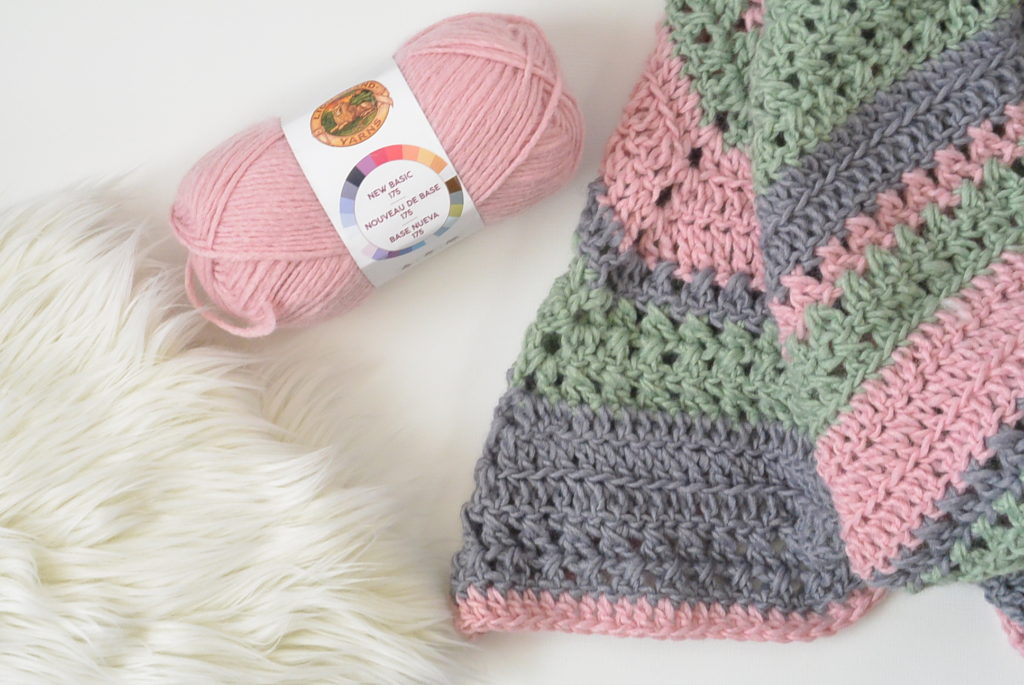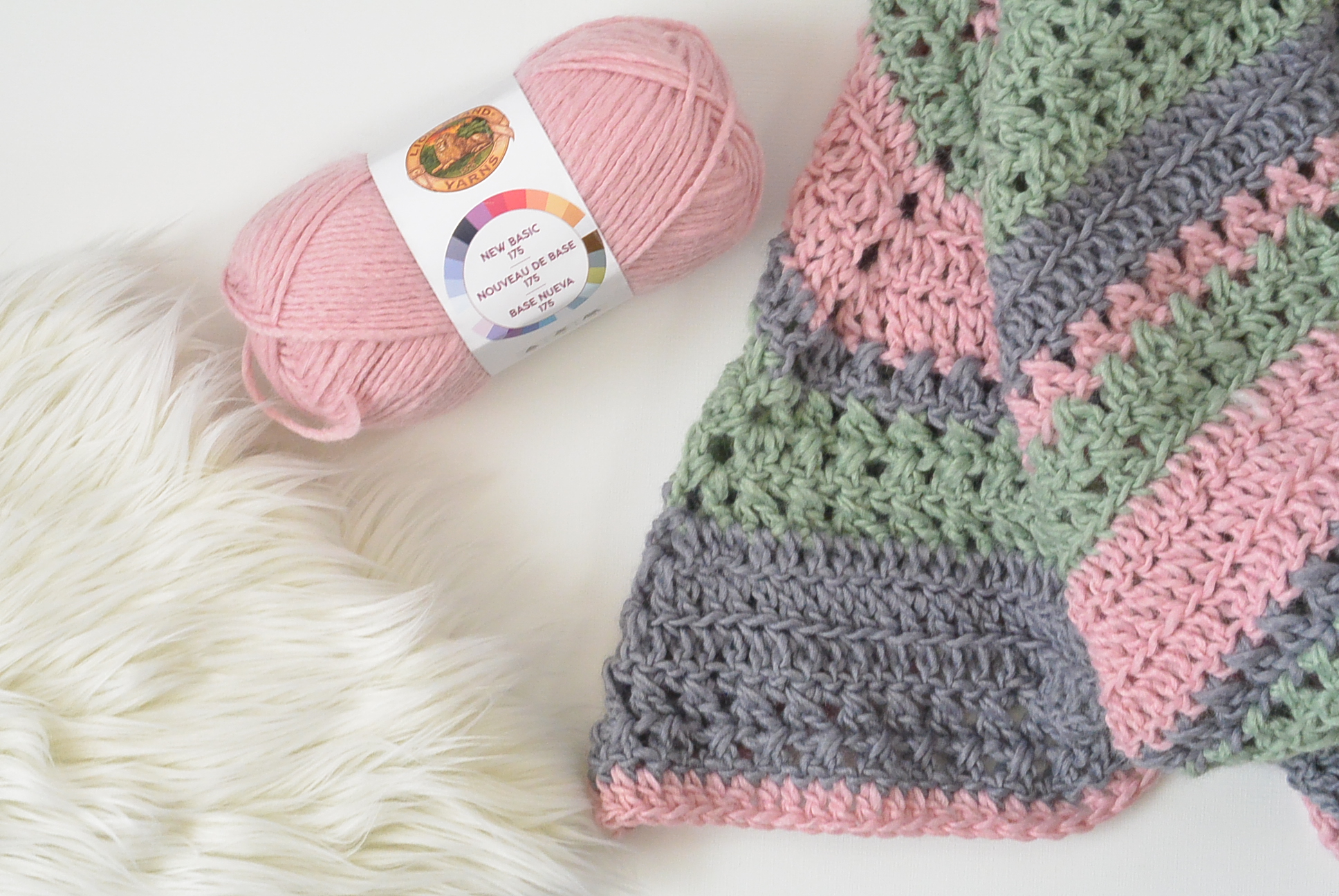 And while I could have made this one much smaller, I actually made it pretty big so that my baby is enveloped in a lovely little scarf of her fave colors.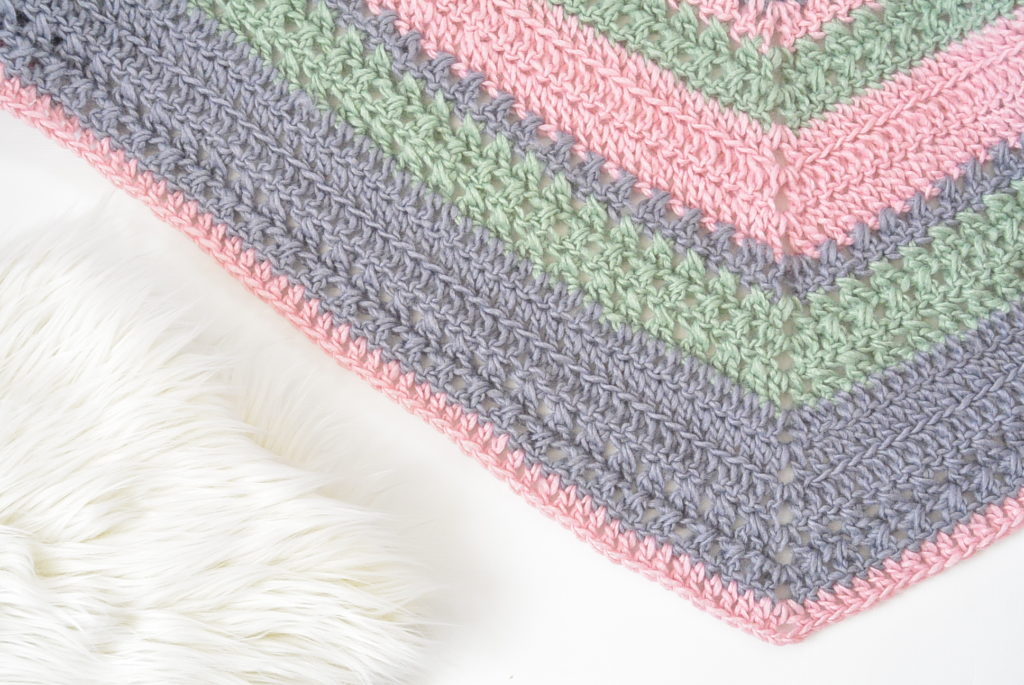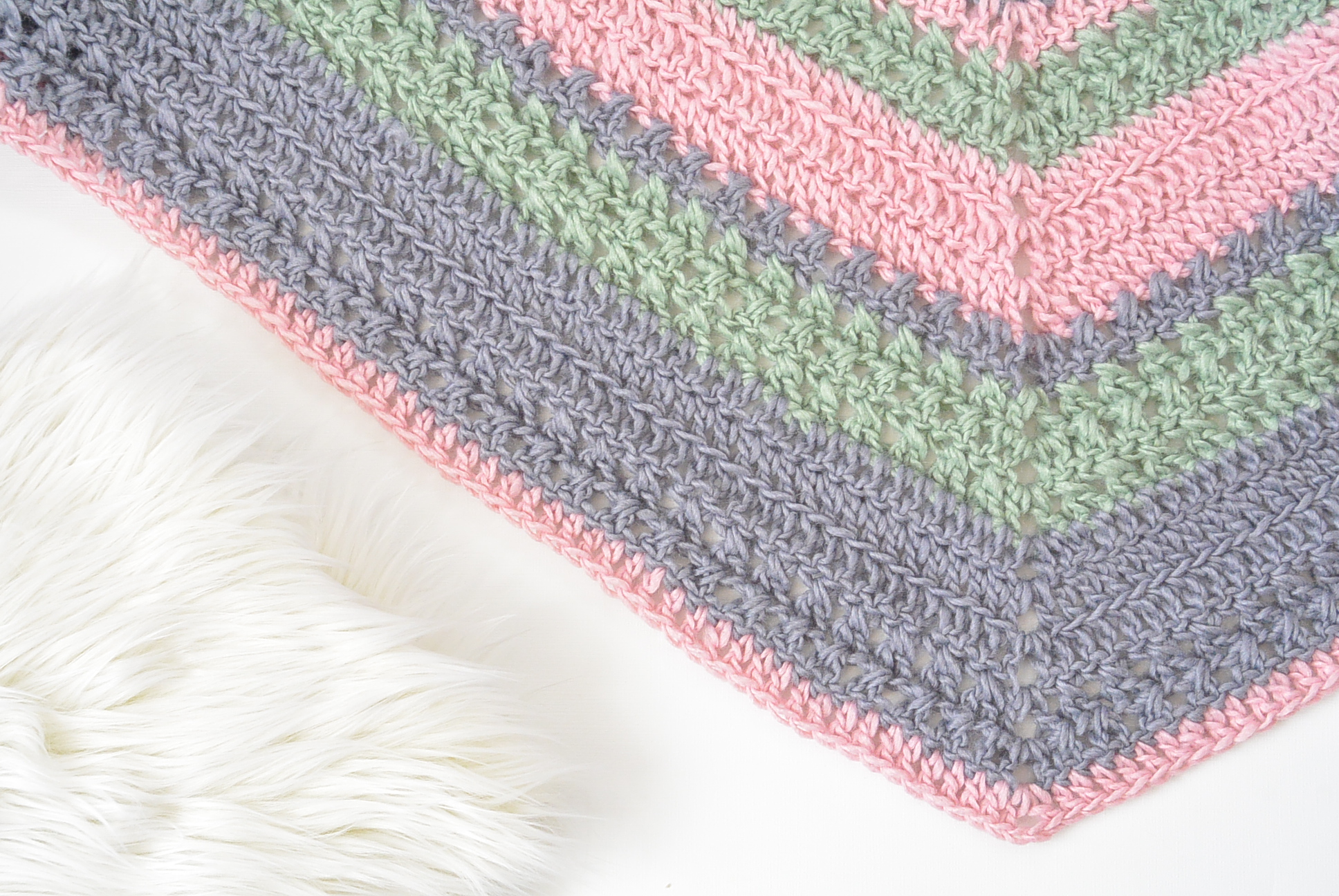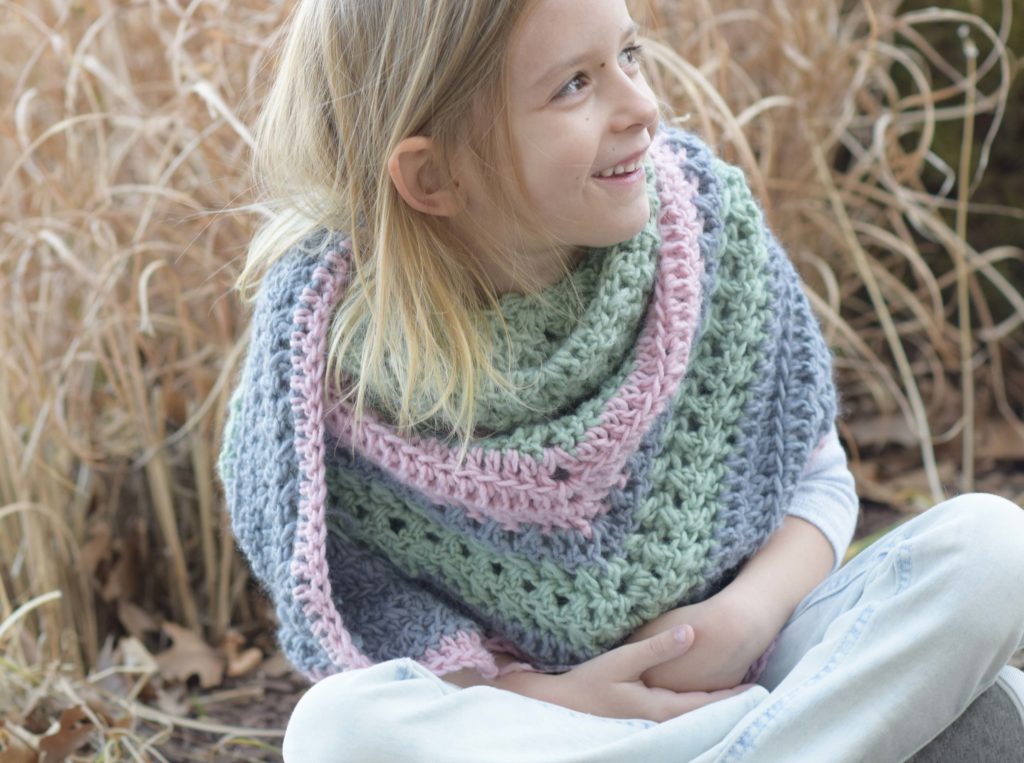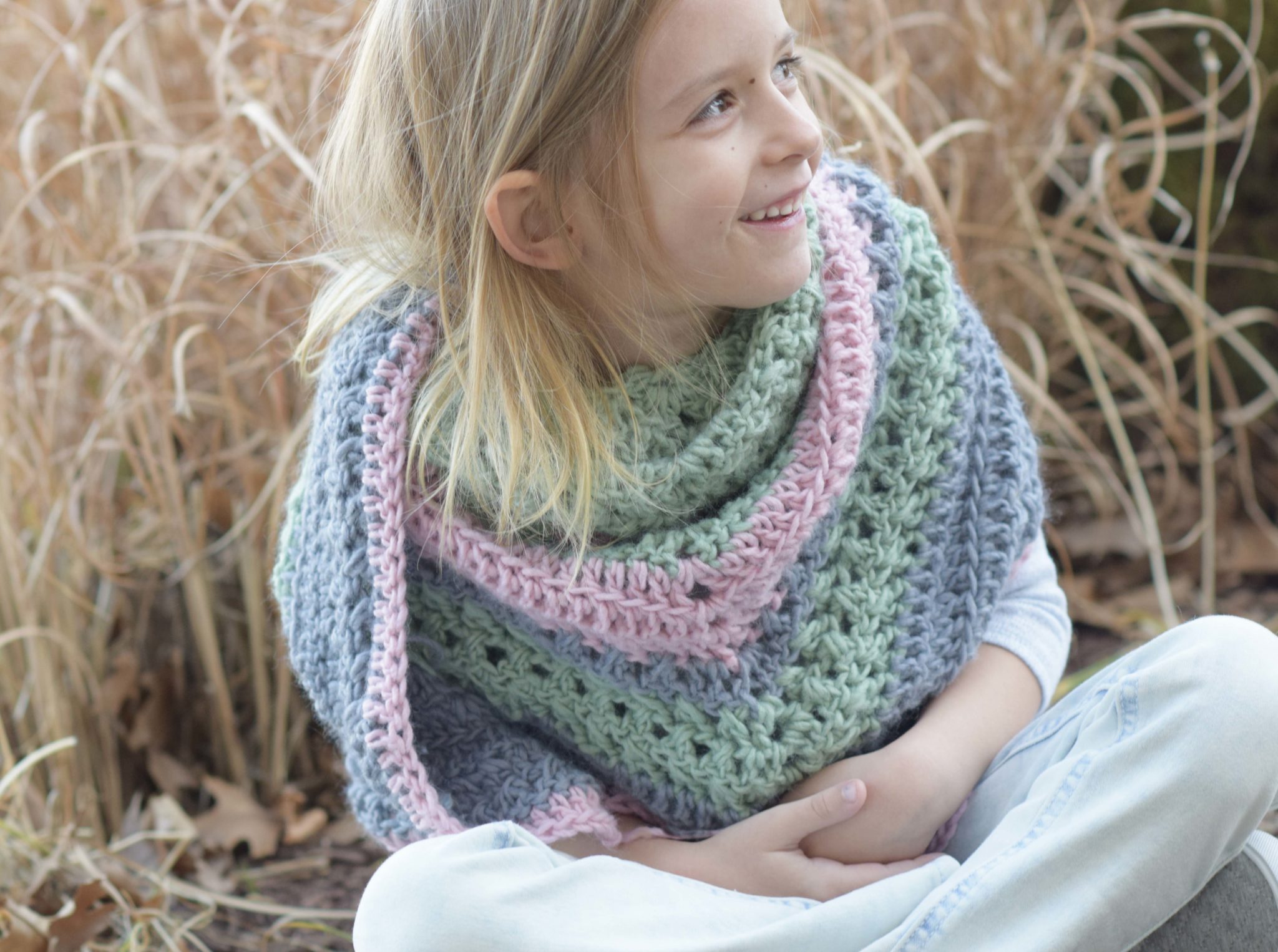 To make this little crocheted triangle scarf you will follow the very pattern from my Dreamer Crochet Wrap HERE and make the following changes:
First, I used different yarn colors than what I used in the Dreamer Wrap. For this wrap (which I love for a little girl) I used the following colors. Please sub these colors throughout the pattern or use whatever colors you or your little one prefer!
Yarn Used in Lil' Dreamer Scarf
Lion Brand New Basic Worsted Weight Yarn in Peony – substitute for Cream
Lion Brand New Basic Worsted Weight Yarn in Sage – substitute for Whisper
Lion Brand New Basic Worsted Weight Yarn in Grey- substitute for Cafe Au Lait
Again, you may make this as wide or narrow as you'd like my crocheting for more or less rows in the pattern. To make a generous sized wrap for my six year old, I crocheted until row 29. At that point, I tied off and wove in all the ends. If you have a little one, you know how picky they can be about the type of fabric that they wear. This wrap is plenty soft for my six year old's super picky taste in fabric softness. Lol. Feel free to use the extra yarn to add poms or tassels. You might even have enough to make a little matching ear warmer!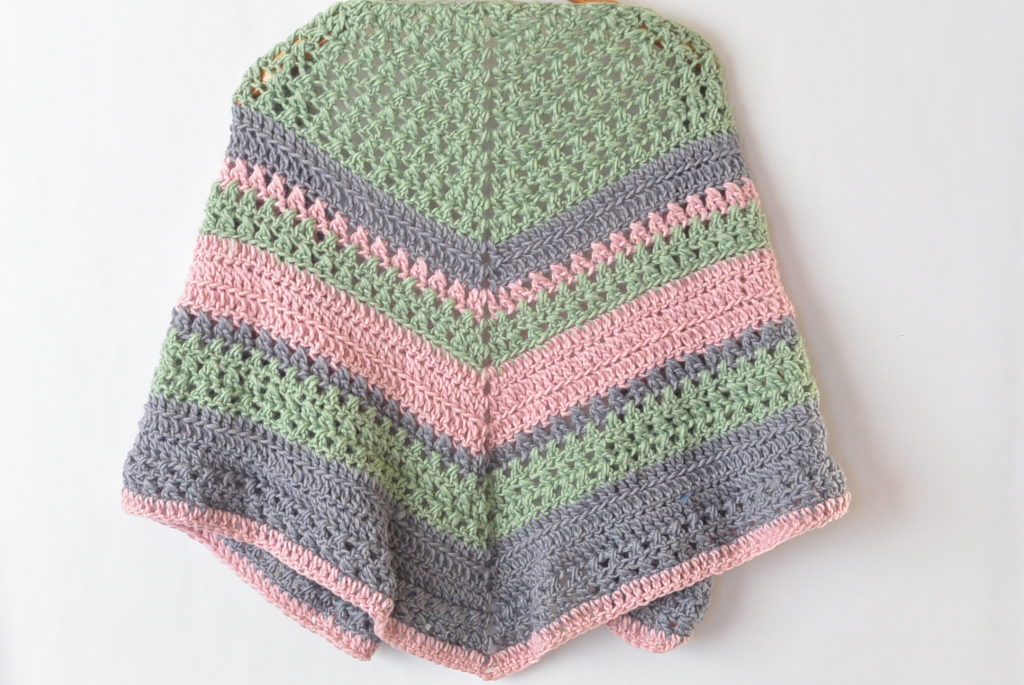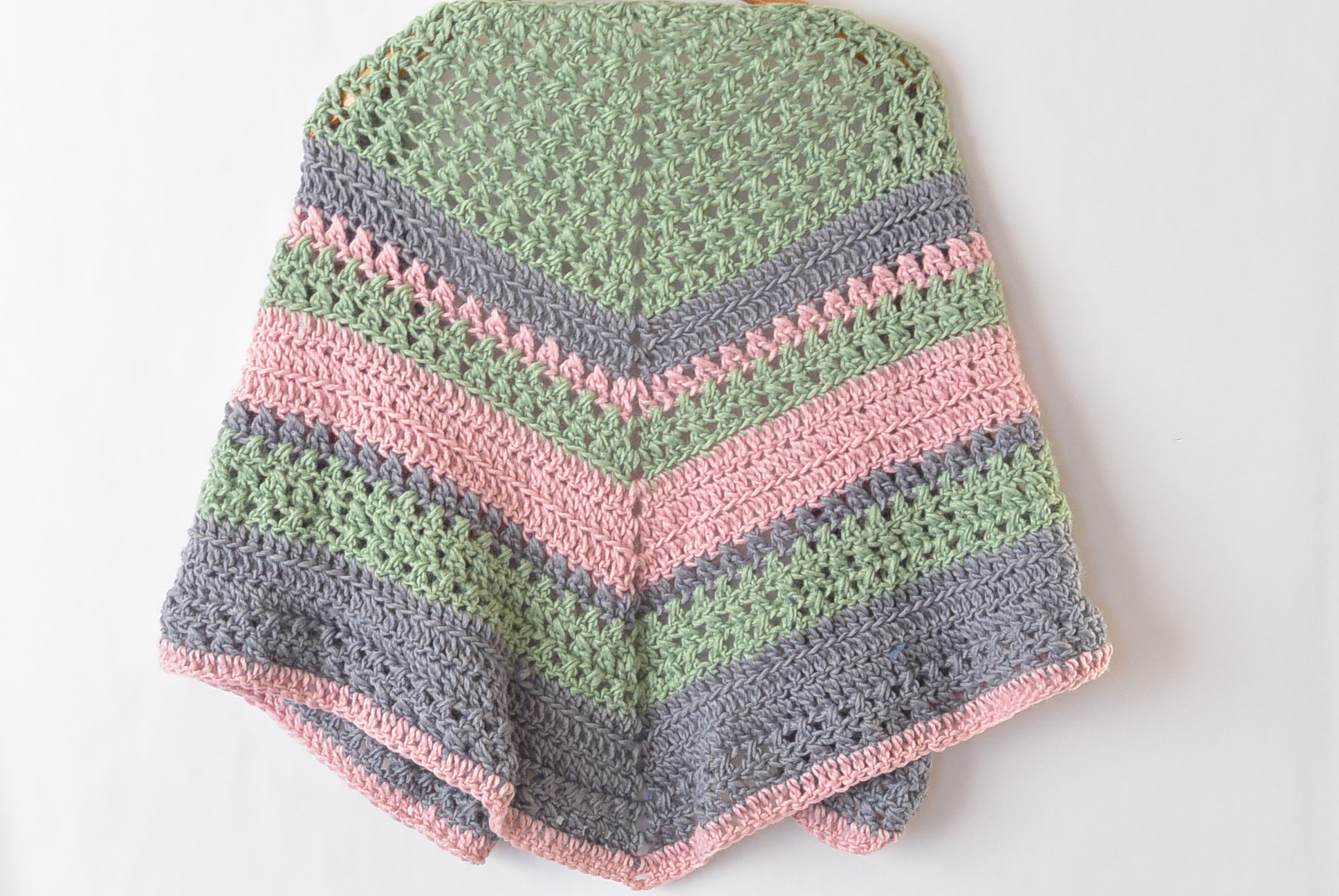 Lastly, I think this is lovely enough to be worn with a dressy outfit. It can easily be dressed up or down depending on the colors that you use. Can you imagine it in all cream? Wouldn't that look lovely on a little girl in a dress and pea coat? (OF COURSE I'M PICTURING IT IN CREAM – YOU KNOW I'M OBSESSED WITH WHITE YARN!!)
I hope that you enjoyed this and that your lil' one does too. Happiest crocheting!
XO
Jessica
Thank you to Lion Brand Yarn for providing the yarn for this project! All opinions are my own.