How To Crochet An Outdoor Rug (For Beginners)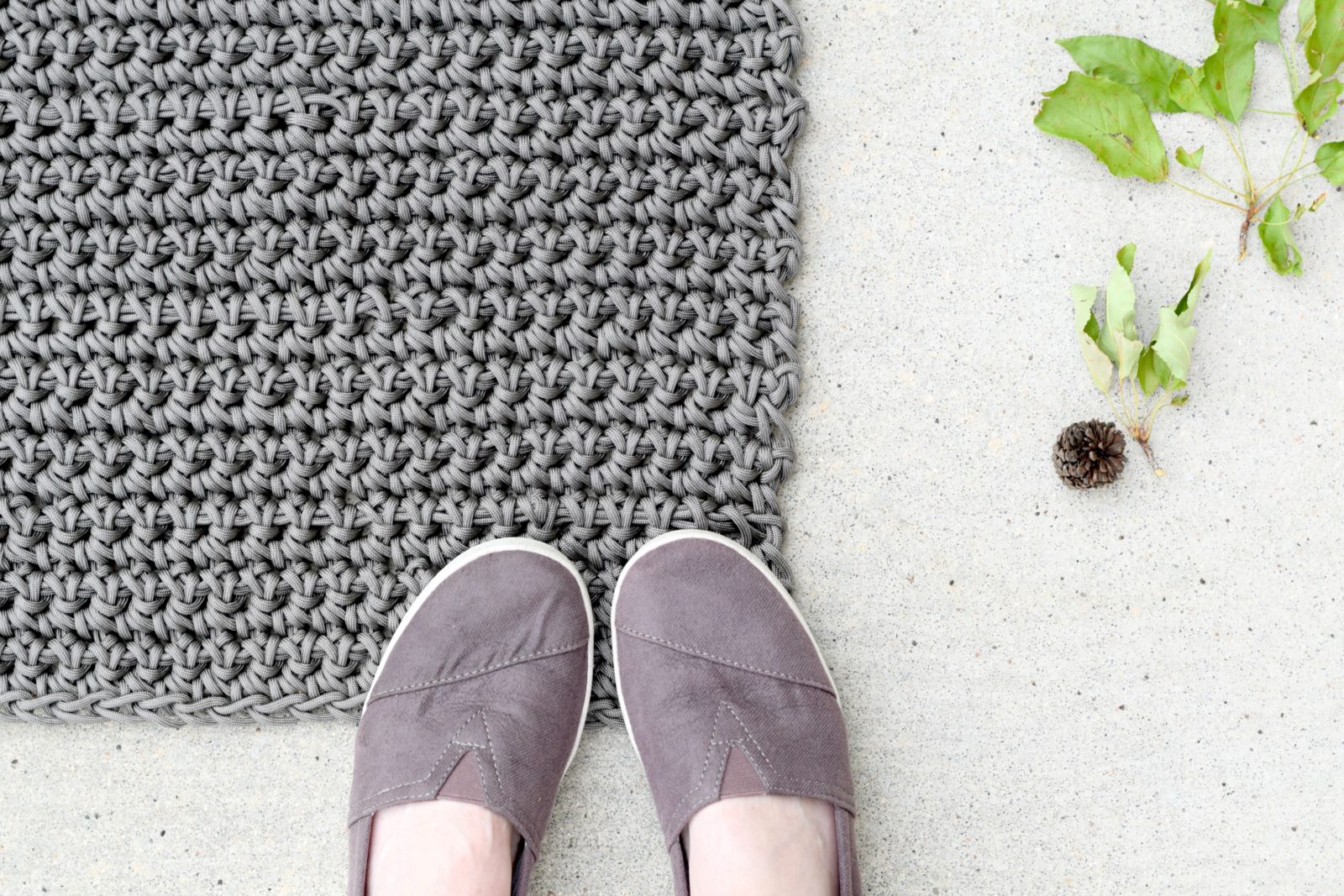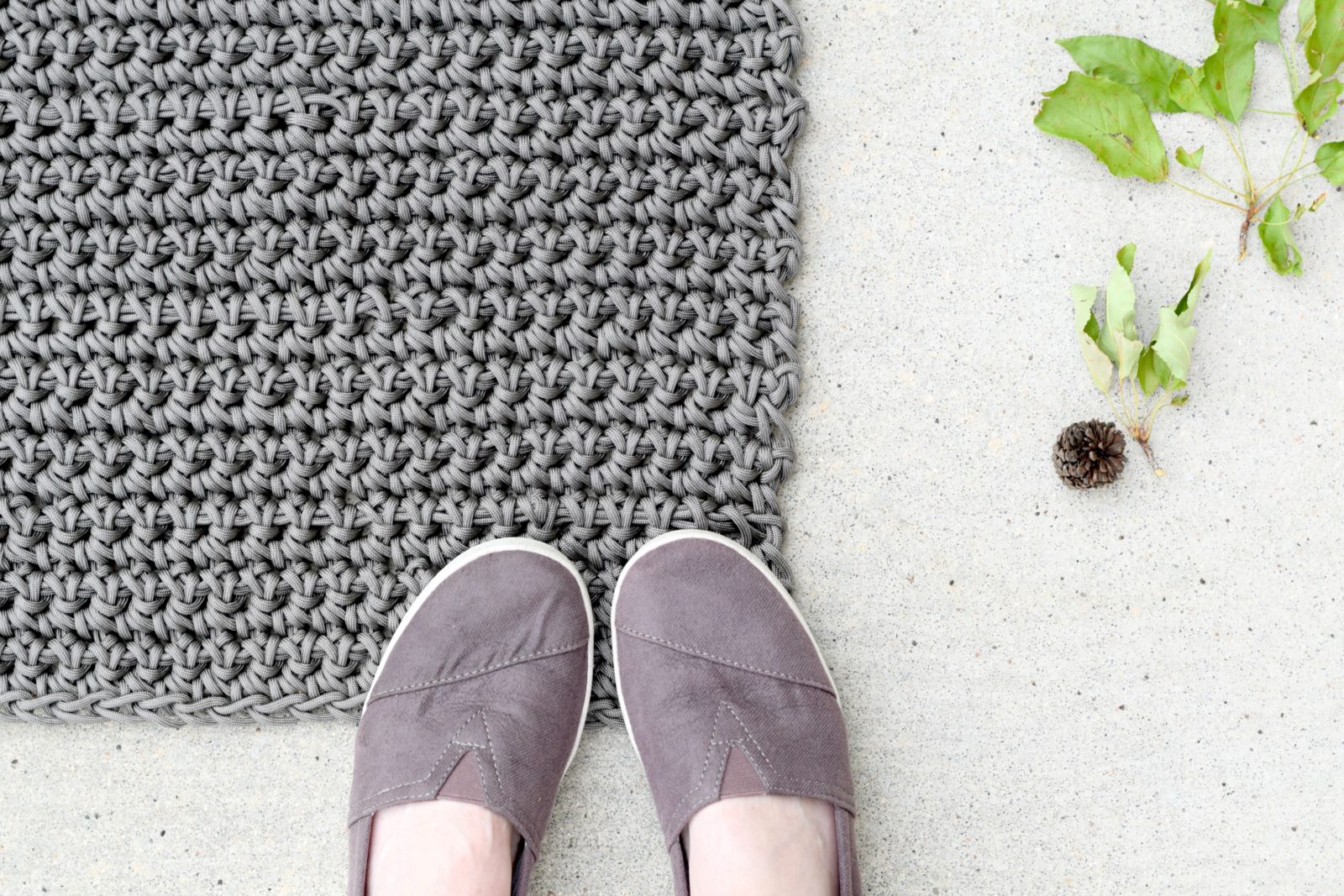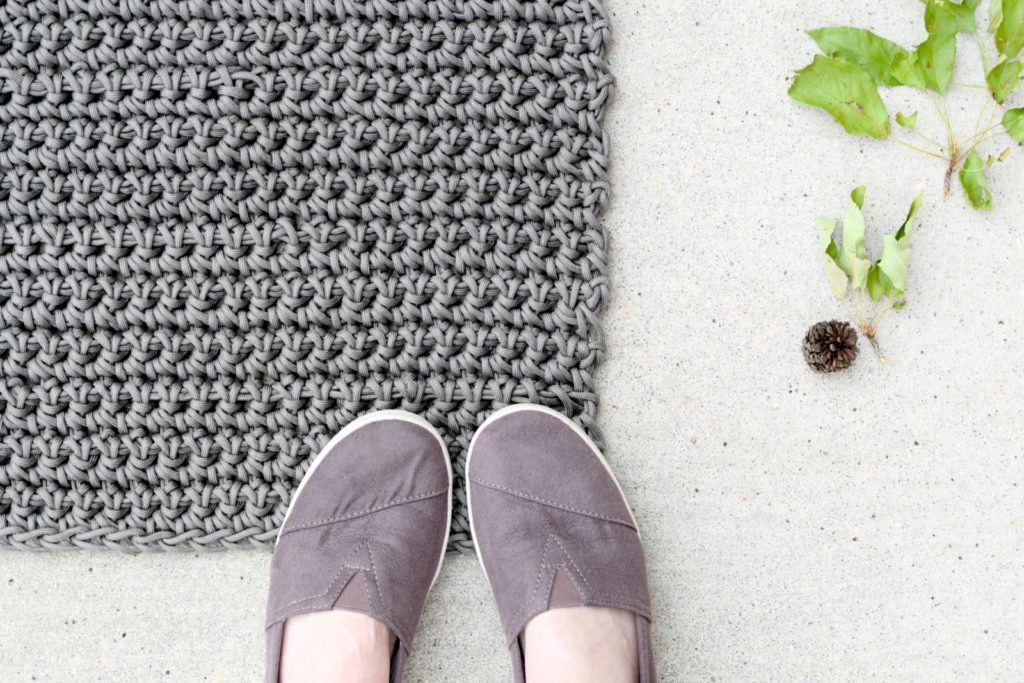 It's true. I only JUST finished my crocheted "Spa" bath mat rug and now this! Truth is, I needed an outdoor rug too because our welcome mat just bit the dust. The cord used for this seems very durable and I'm just crossing my fingers that it lasts for a while in this intense Colorado sun. I LOVED the color when I saw it at Home Depot and bought up 9 packs to make this rug. This project turned out to be a bit pricier than my spa bath mat rug, but its also a lot heftier so it's worth it. Right…right?!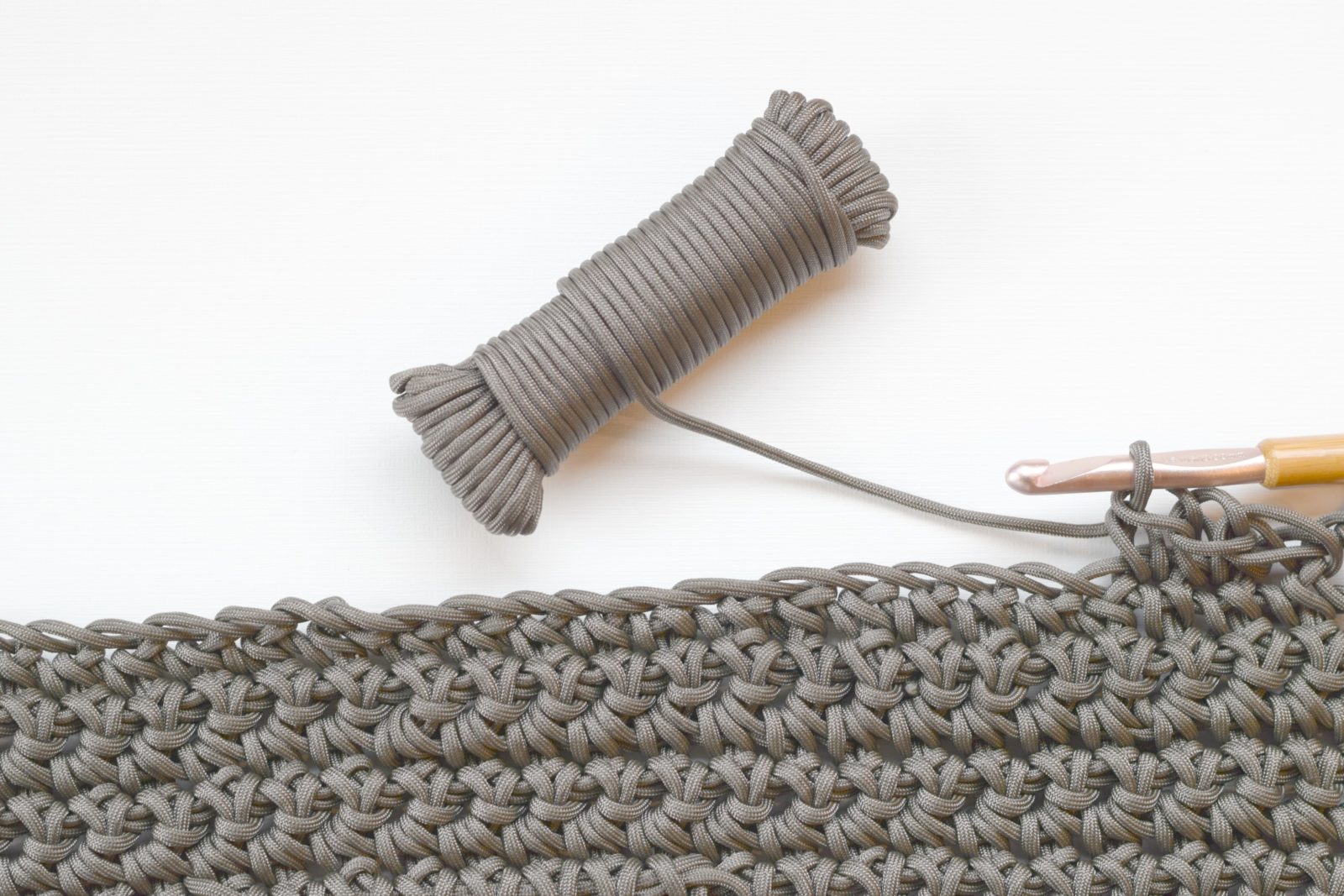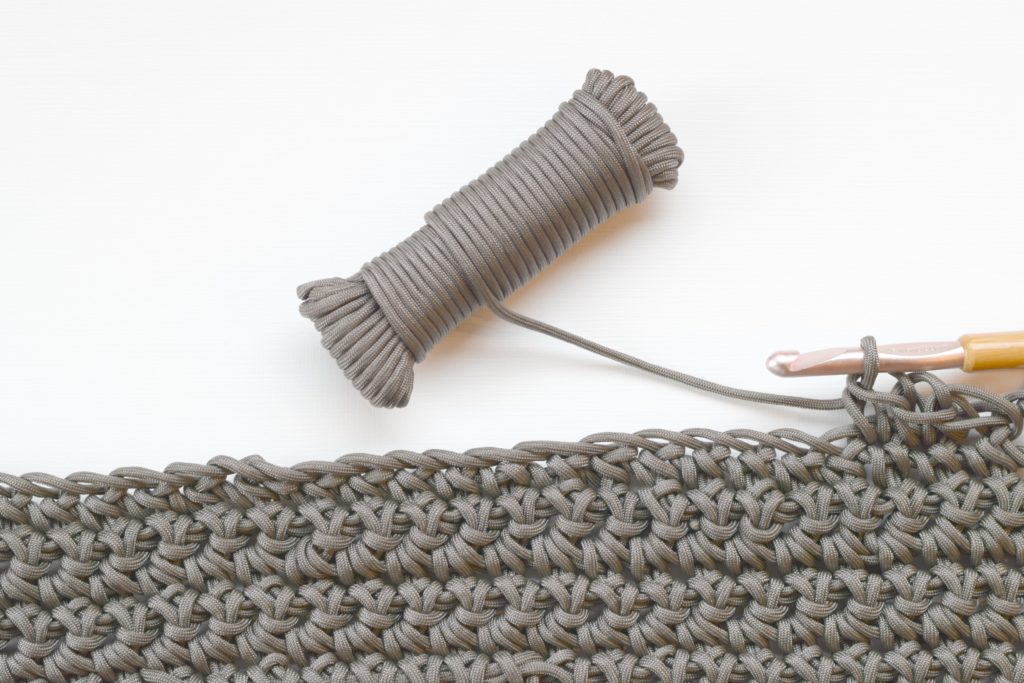 I really hoped that it would work to make this rug in single crochet so that even a TOTAL beginner could do it. Sure enough, the cord worked up great in single crochet though it was tight and didn't just fly off the hook. (A small, annoying blister was obtained in the making of this rug. My finger will survive.)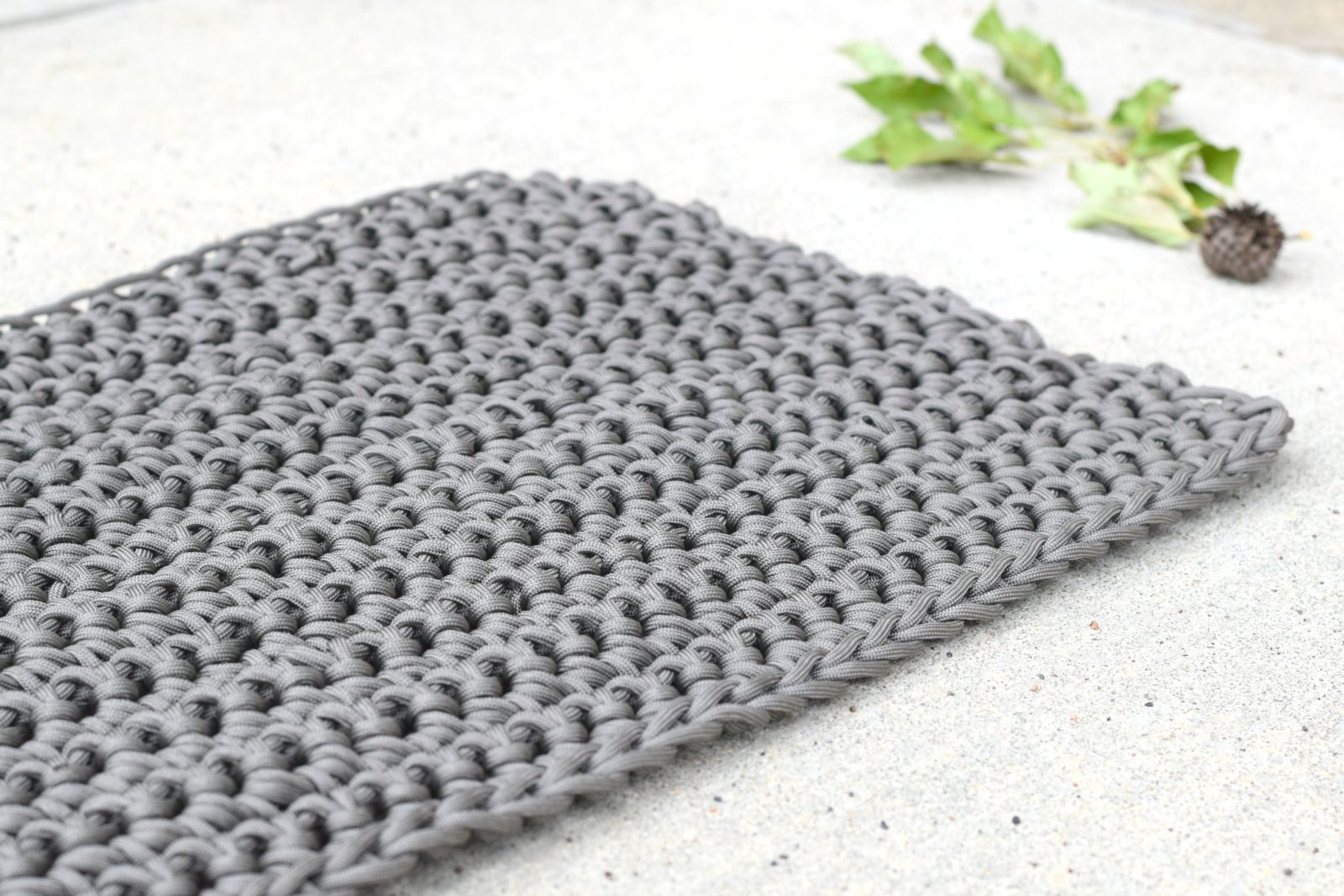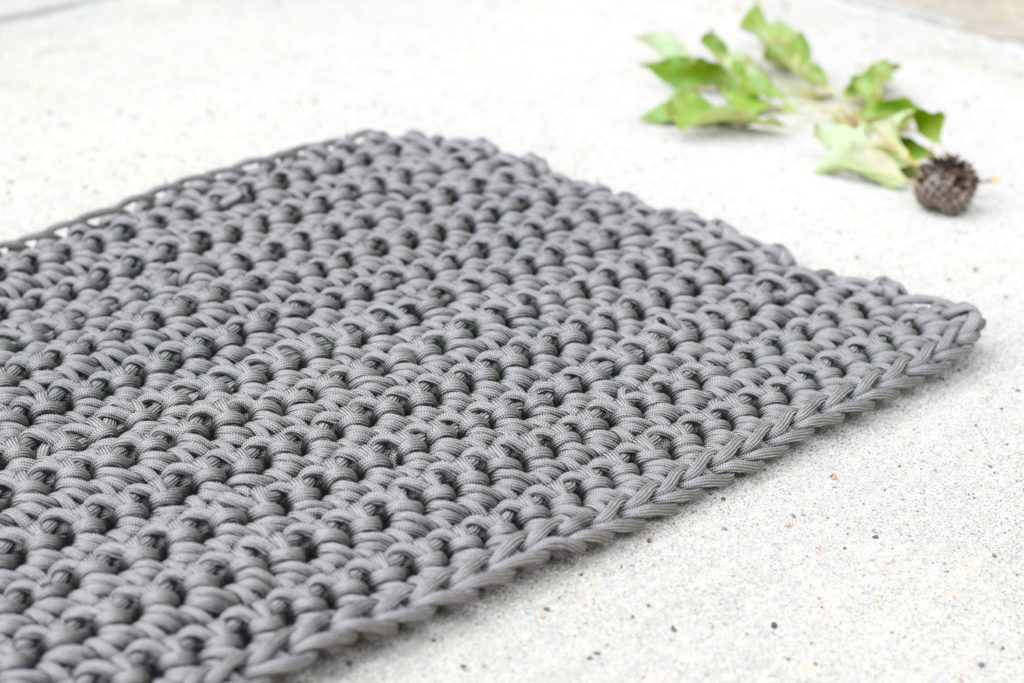 It looks really nice and modern in front of the house. Although I'm using this outdoors, it would work well indoors too.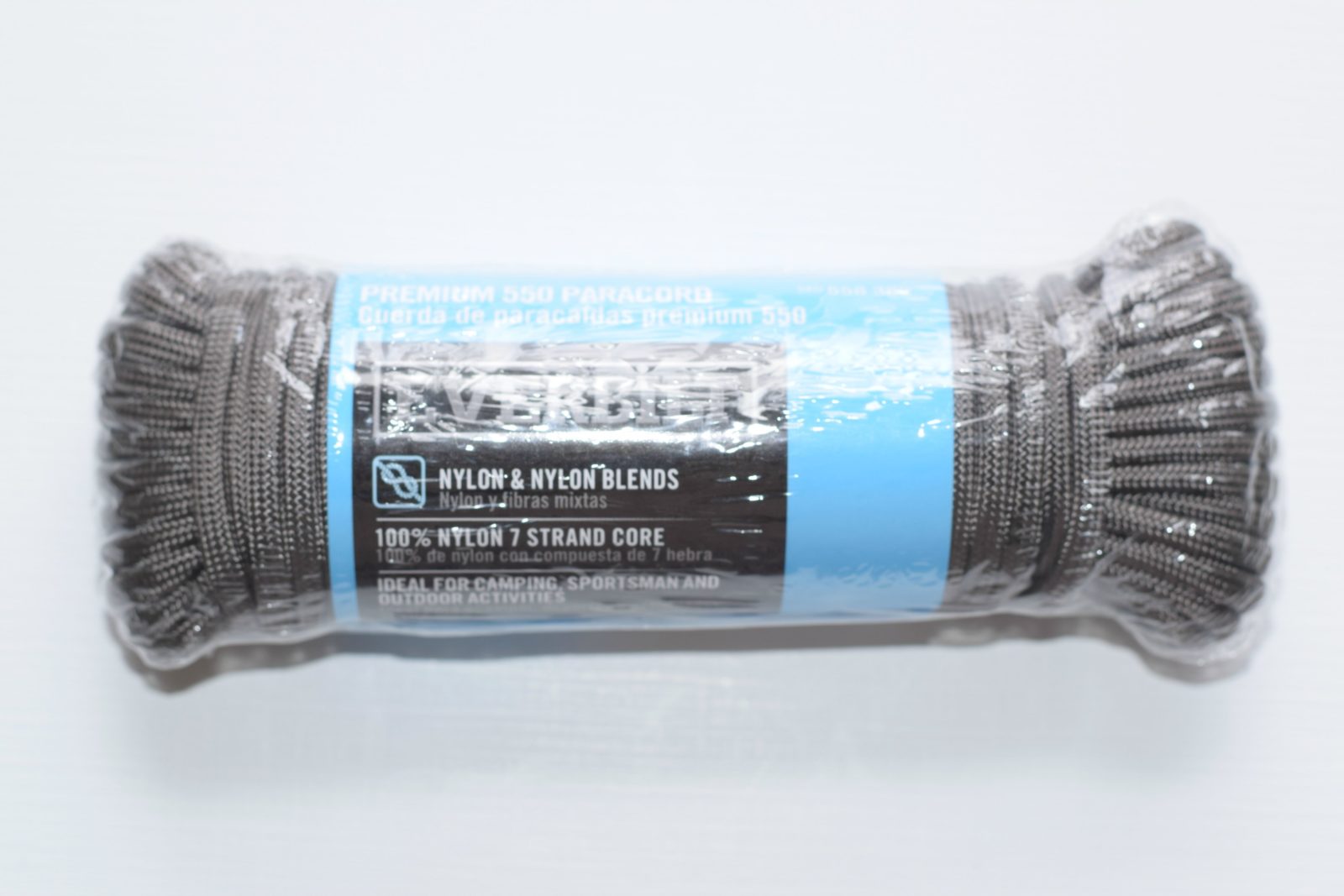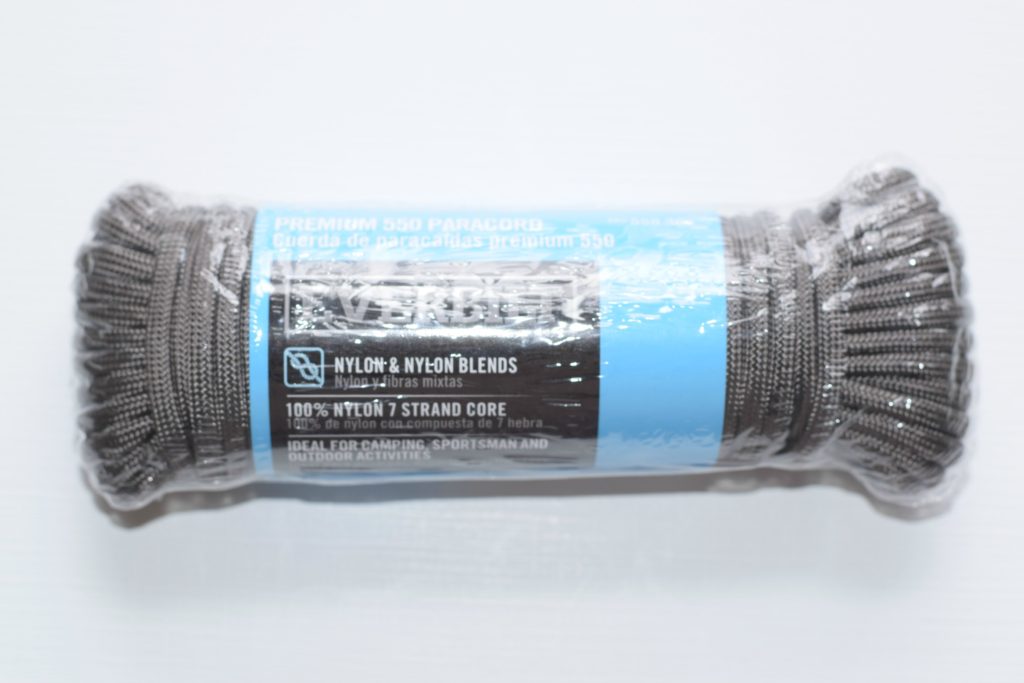 Here's what the cord looks like in it's package in case you want to buy the same thing. They actually have a few color choices including some really bright colors that would be fun for this time of year. See, it says that it's ideal for "outdoor activities". That translates into "perfect for an outdoor rug". 😉
Like I said earlier, it is beginner friendly. You do need to know how to single crochet, which is the most basic crochet stitch. If you've never crocheted you may want to start with normal yarn (look up some great tutorials on YouTube) as this rope rug wouldn't make a great FIRST project. The stitch is easy, but it's a wee bit challenging to work with the rope.
Here's what you'll need to crochet your rug:
8 packs of Premium 550 Paracord from Home Depot -50 feet in each package and it's 1/8 inch thick cord. (3.2mm x 15.2 m)
( Around $50.00 total, however, I have had some readers tell me that they have found this cord for much cheaper elsewhere. )
US Size P 11.5mm crochet hook
Scissors to cut any ends (crochet your ends in as you go)
Measurements:
This mat is small. It measures 14″ x 20″ but is great for a small porch or patio. If you want to make it a bit wider, buy an extra set of cord. It will add another couple inches making it 16″ x 20″. Of course you can buy as much as you want and customize your size! Simply make your chain longer in the beginning if you want it wider than 20″.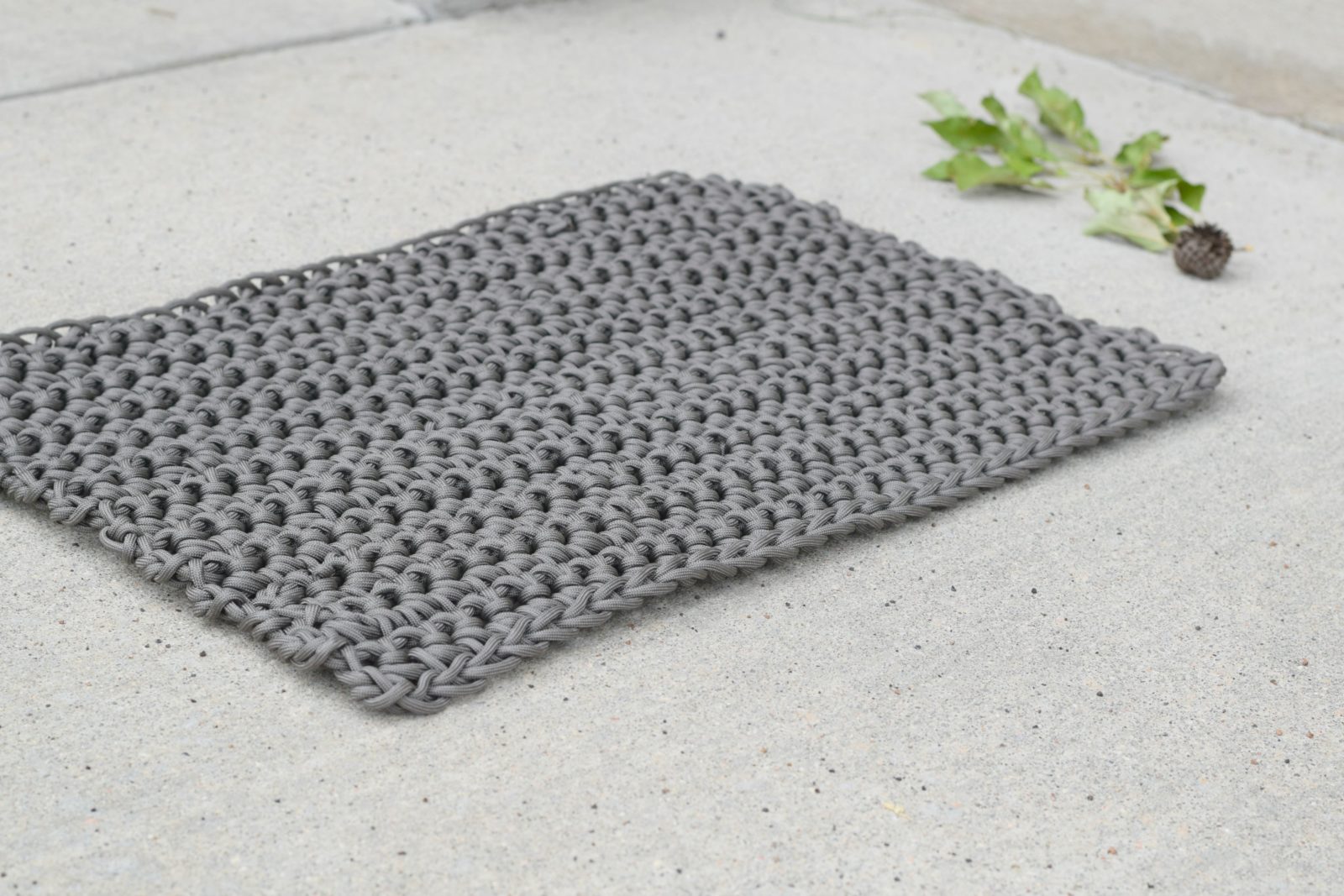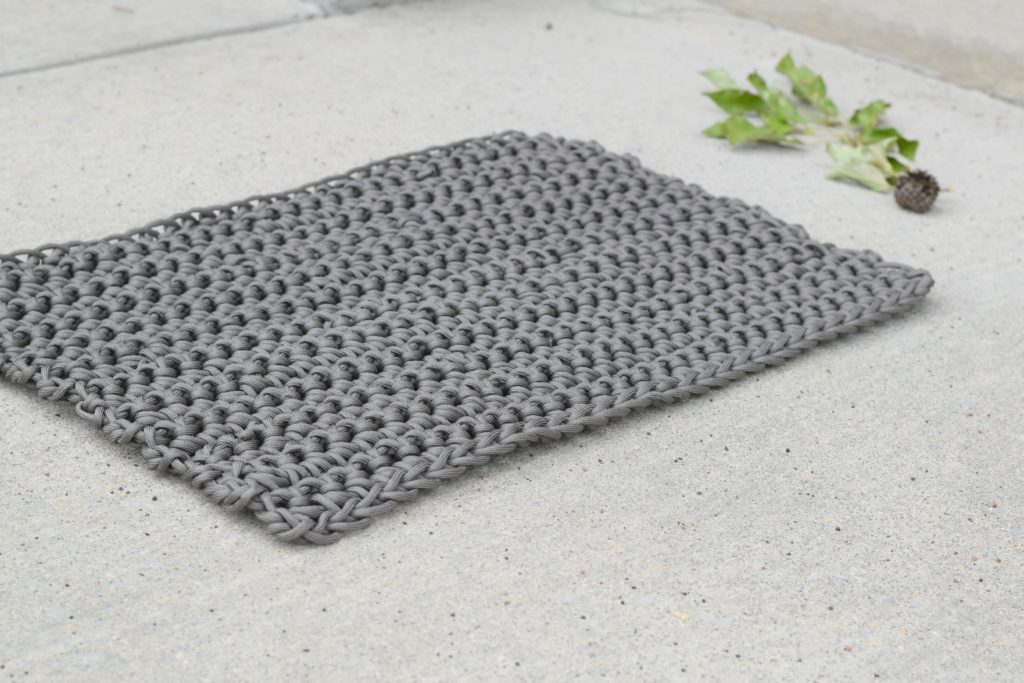 Pattern for Crocheted Rug:
Ch 31
Row 1 Single crochet across, ch 1, turn
Row 2 until end – Repeat row 1 (Simply single crochet until you run out of cord, or you reach your desired size.)
Tie off. Use your fingers to weave in ends.
There you have it. Your new crocheted outdoor welcome mat. Crazy easy, no?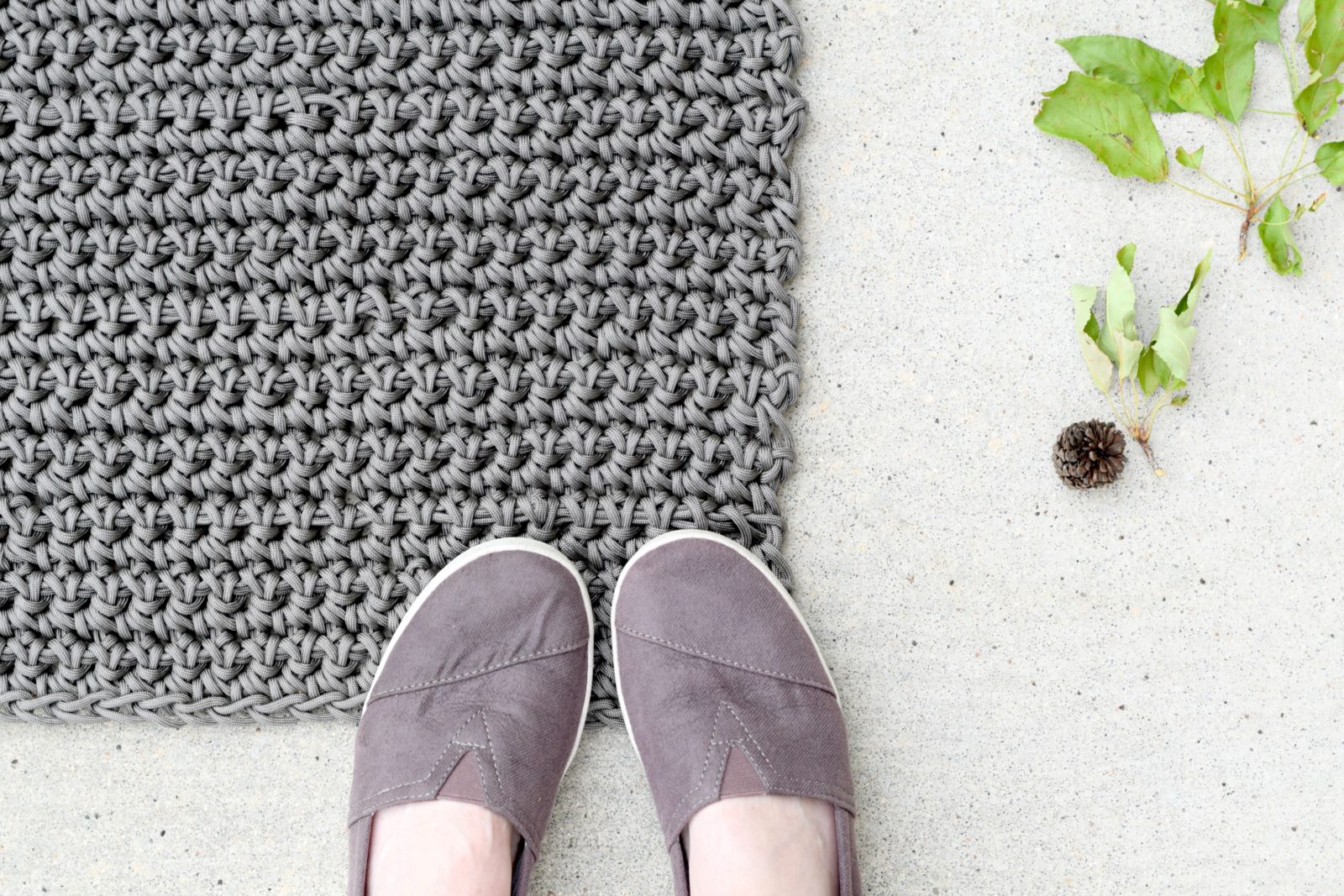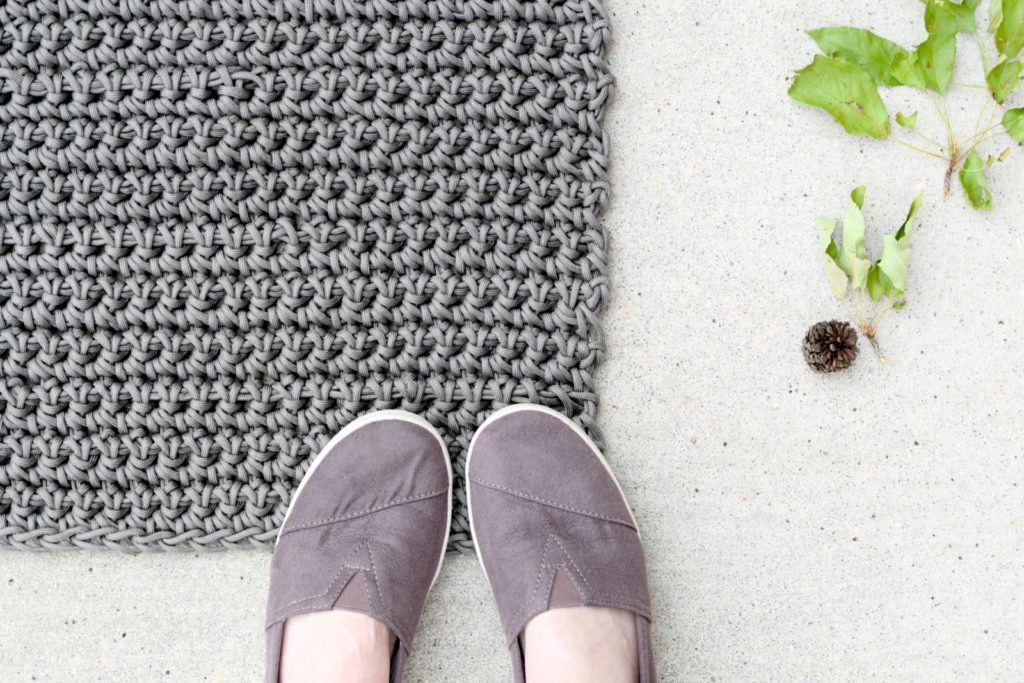 What have you made with rope or twine? I'd love to hear about it in the comments below!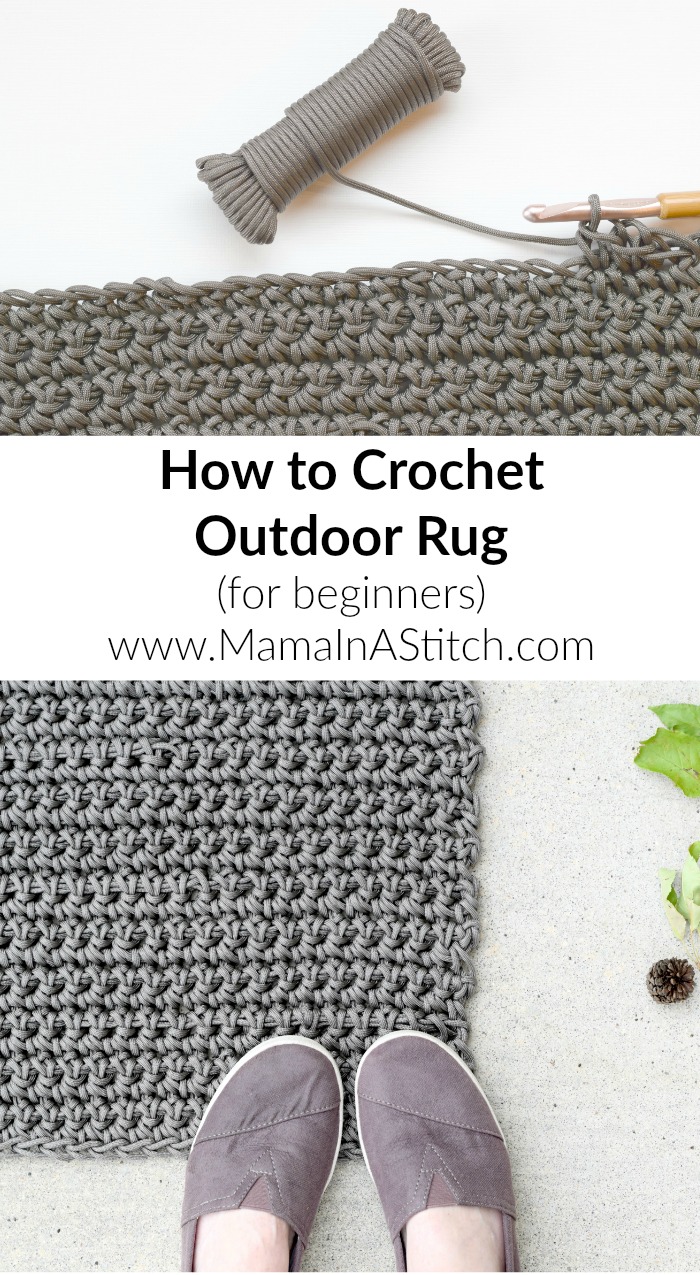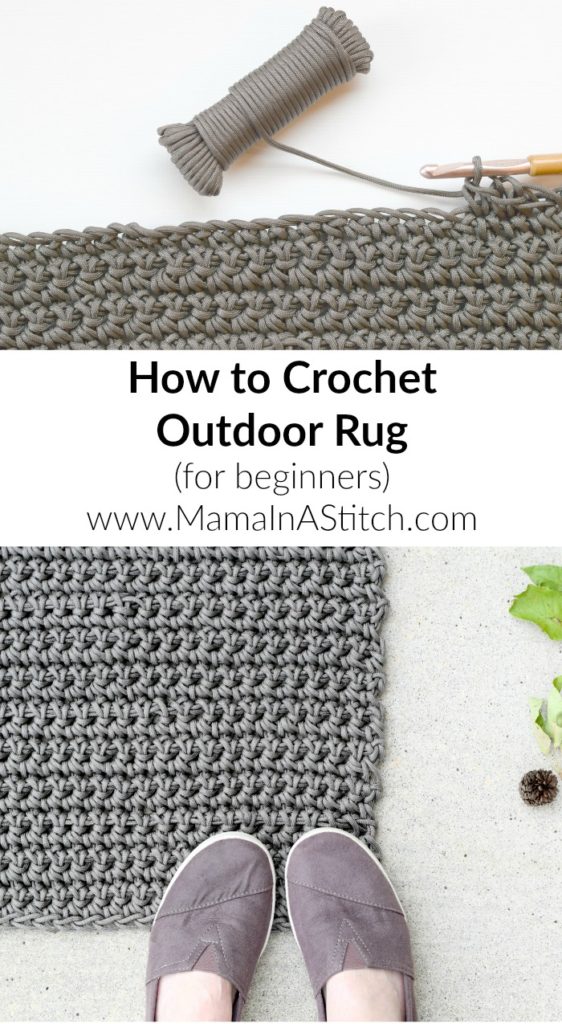 I'd love to see your pictures or projects on Facebook or Instagram!
Happy outdoor rug making my friends. 🙂
xo,
Jessica
You might also like this: