How To Crochet A Bath Rug with Rope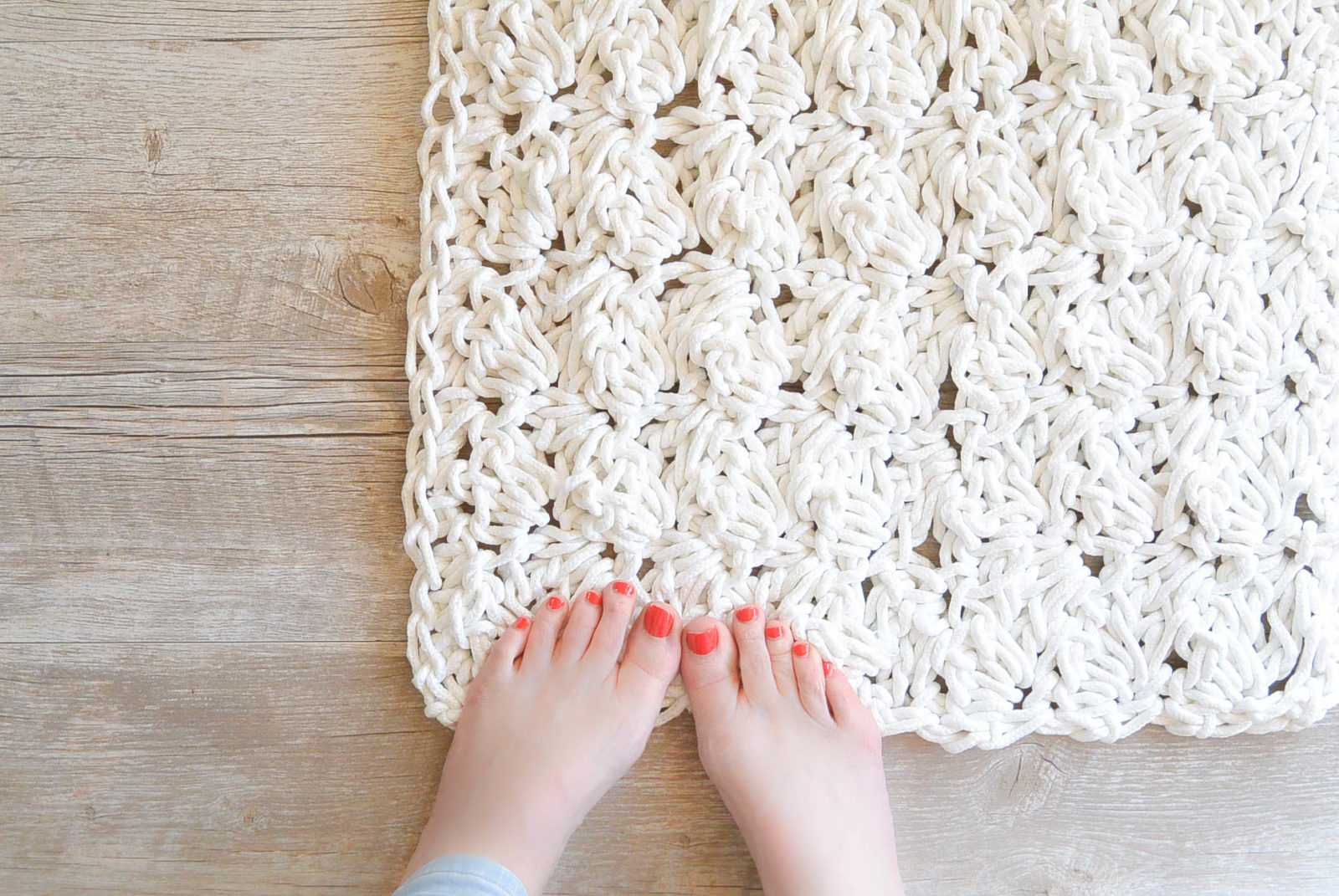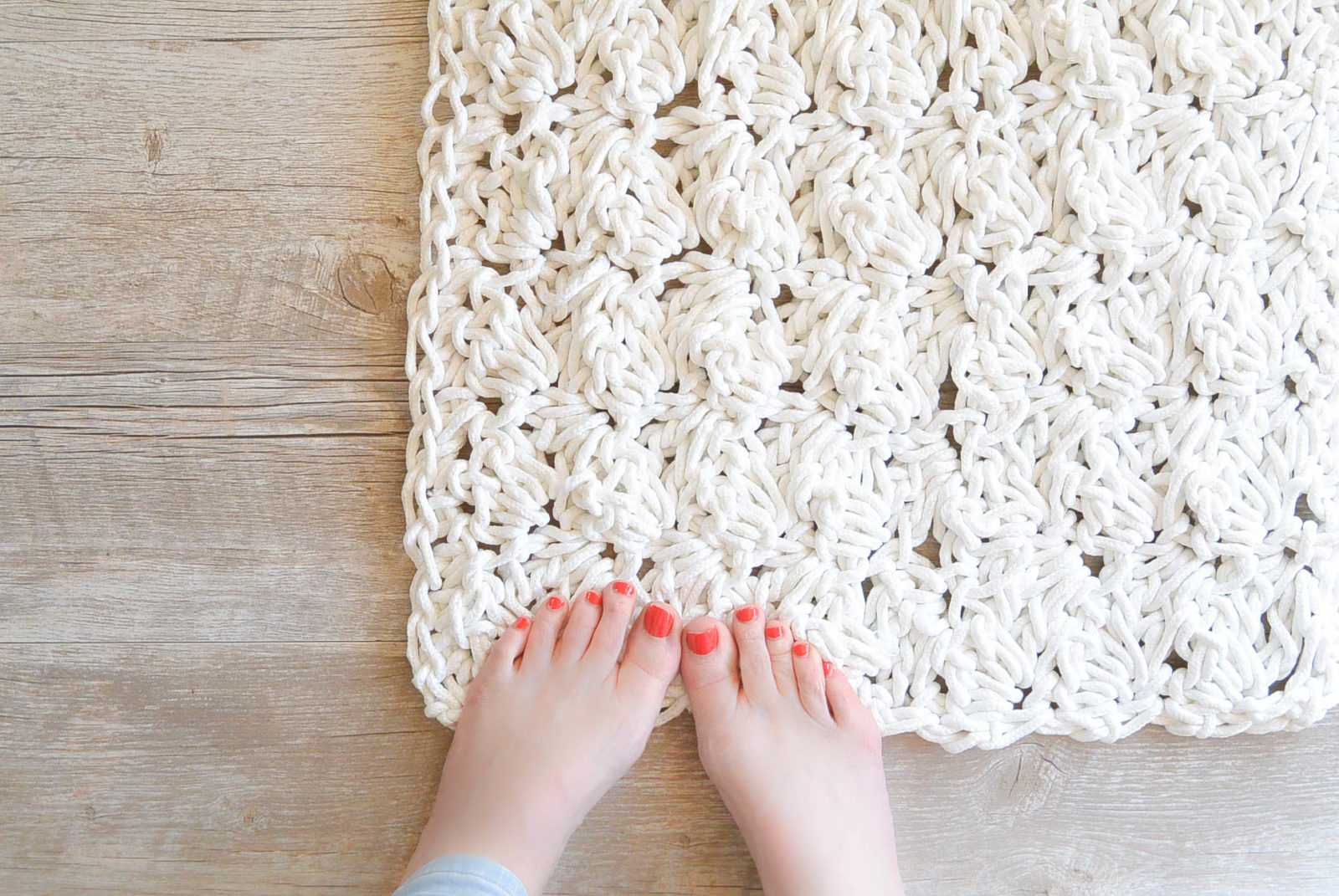 Ta – dah! Clothesline bath rug. What do you think?
Since last summer, I've wanted to make a bath mat with some kind of twine or rope. We have one mat in our master bath, but when it's in the wash I usually just use a towel on the floor. The towel works fine, but if there's an excuse to crochet something, you know it's going to happen, right? So here we go….a clothesline turned bath mat. $16.00 of rope, turned rug.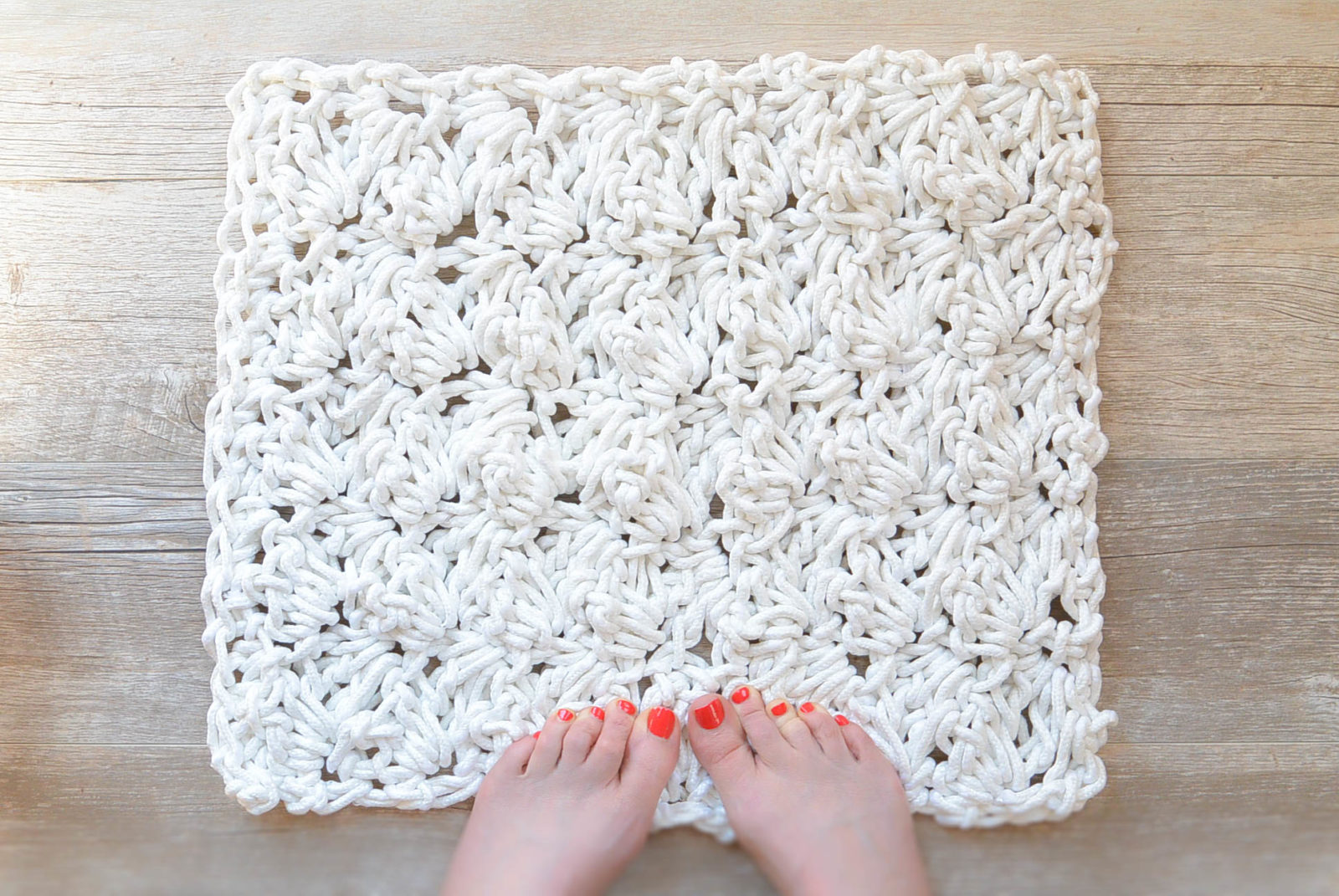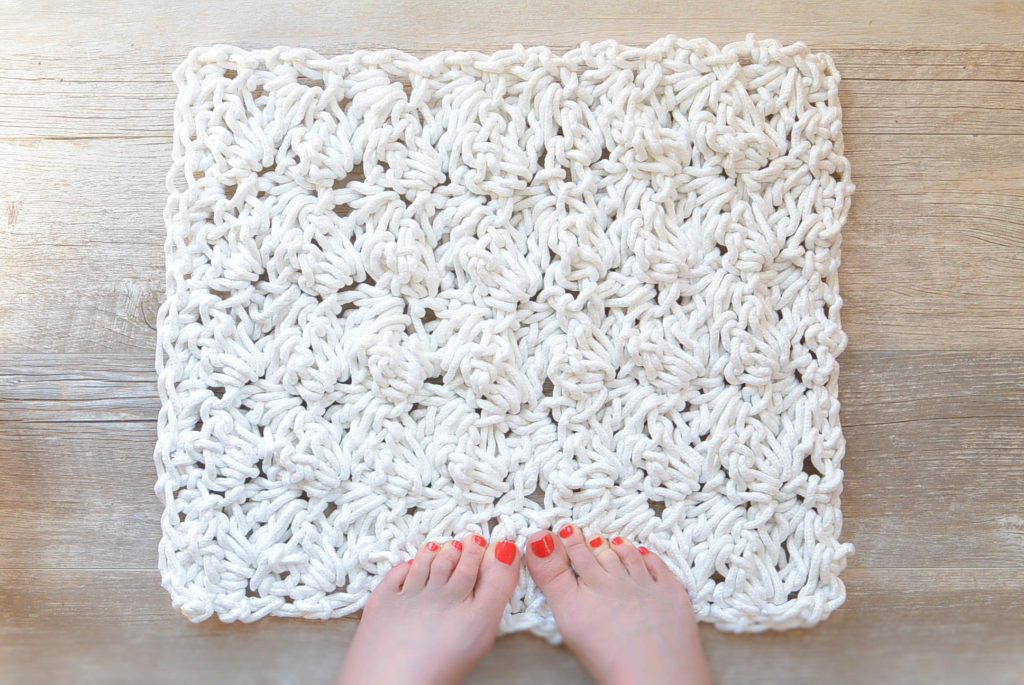 Leave it to me to go find the closest thing to yarn that you can find at the local home improvement store. Ha!
These clotheslines work PERFECT for this crocheted rug, I tell ya. They've got just just enough softness and loft and are still stiff enough to feel worthy of rug material. I found these clotheslines at Lowes, each one is 50 feet long, and I bought six of them, which was the right amount for a small mat ( Size 18″ by 15.5″ )
You can certainly buy more and make it a larger mat by continuing the pattern, and/or by doing some extra rows of single crochet on the sides. Honestly, you can modify this however you'd like to get to the size you prefer. This one that I made is just right for small spaces.
In fact, if you're a total beginner, I encourage you to try making one with only single crochet stitches. Just YouTube how to "Single Crochet", get a big "Speed Hook" and give it a whirl. In fact, my thought was to make this with only single crochet stitches so it would be easy for anyone to make. I didn't follow through with that idea though because I didn't LOVE the texture of the single crochet rug. Single crochet is a bit tight, and you get knotty things going on that don't feel as nice under your toes. It still works, but I went with this pattern to make it softer with a bit of squish. 😉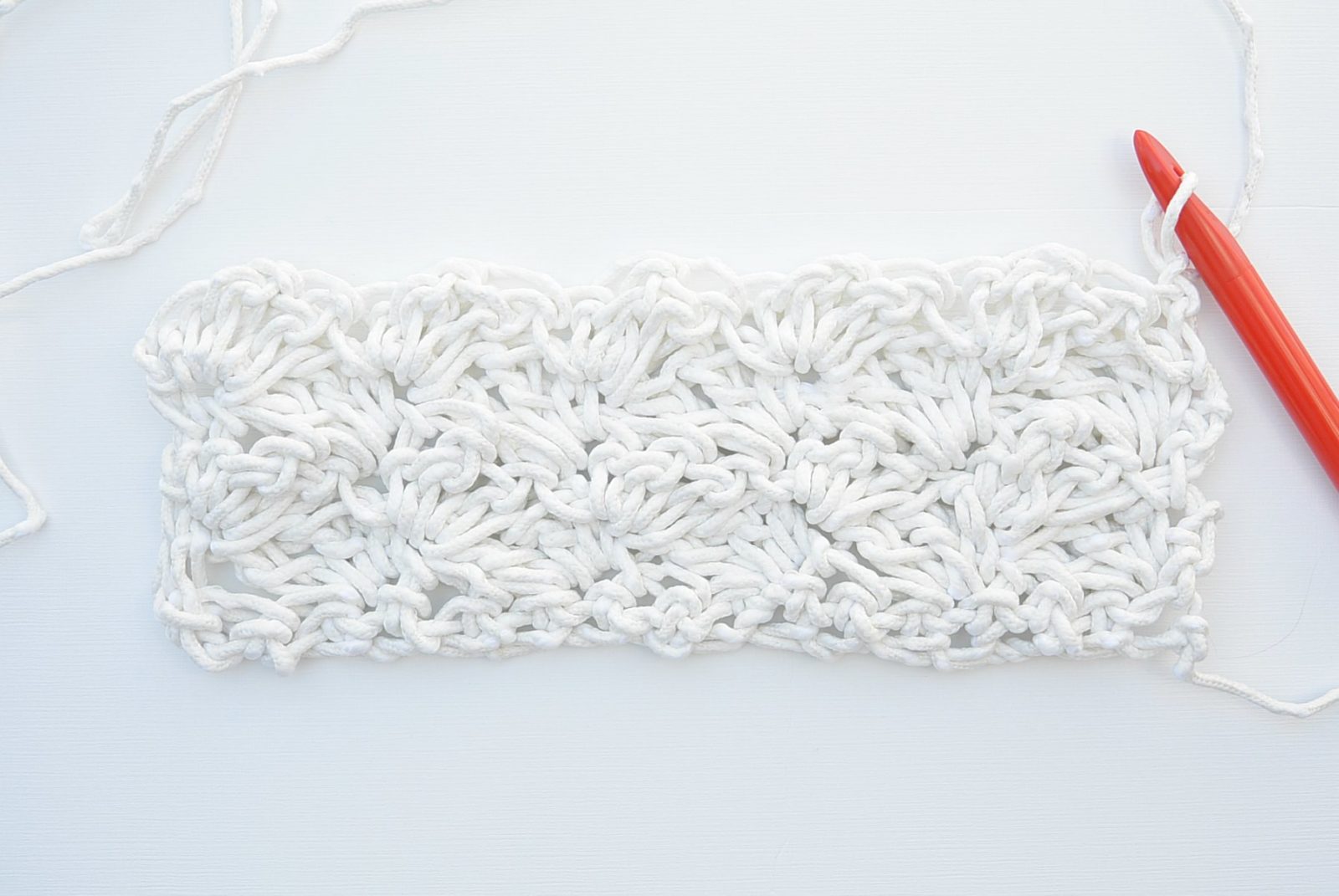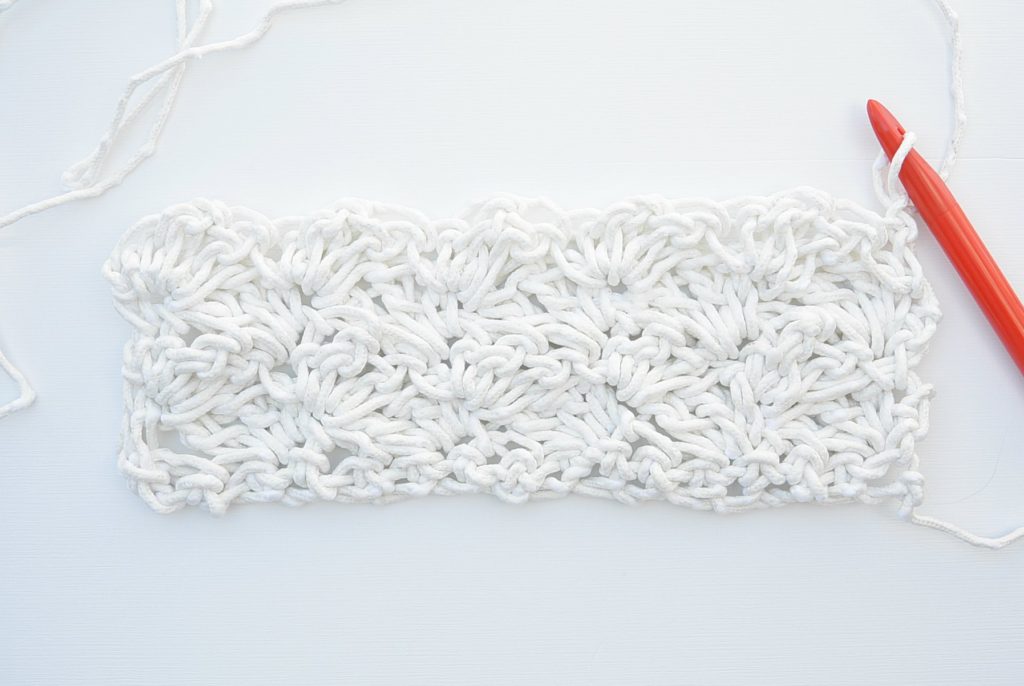 Speaking of the stitch I used, do you recognize it at all? It's the same one I used for my "Bath House Spa" washcloth. It has an amazing texture.
Make sure you check out the pictures below of the progress while making it!
You will need:
6 Packs of Blue Hawk Clothesline From Lowes or 300 feet of clothesline (make sure it feels good on your skin). Some of those ropes would be torture to step on from a bath, so feel it before you buy!
Size S 35 Speed Crochet Hook ( I got mine from Lion Brand Yarn )
Scissors
Tips /Notes:
This is an easy pattern that uses only single crochet and double crochet stitches. If you are comfortable with those, I think you can try this out. Check out the pattern below to see what you think!
Leave yourself long tails to weave in so that the rug is secure. It's not a tight fabric, make sure to weave in well.
I knotted my rope when I joined a new piece because I wanted it to be secure. Just get the knot as close in to the fabric as you can. I can't see my knots at all.
I don't know how this will hold up in the wash. Any thoughts on that? I am thinking I may just hand wash it?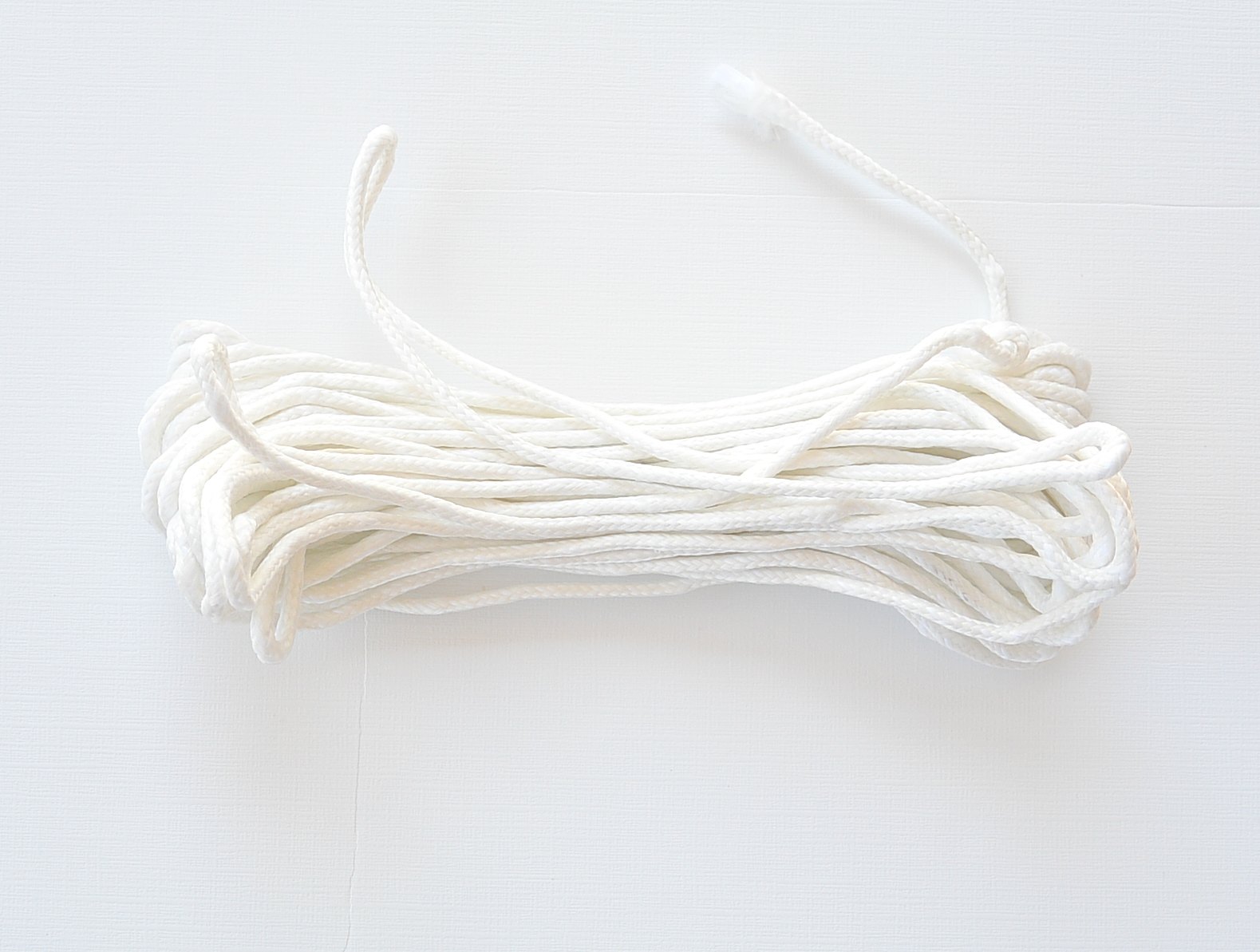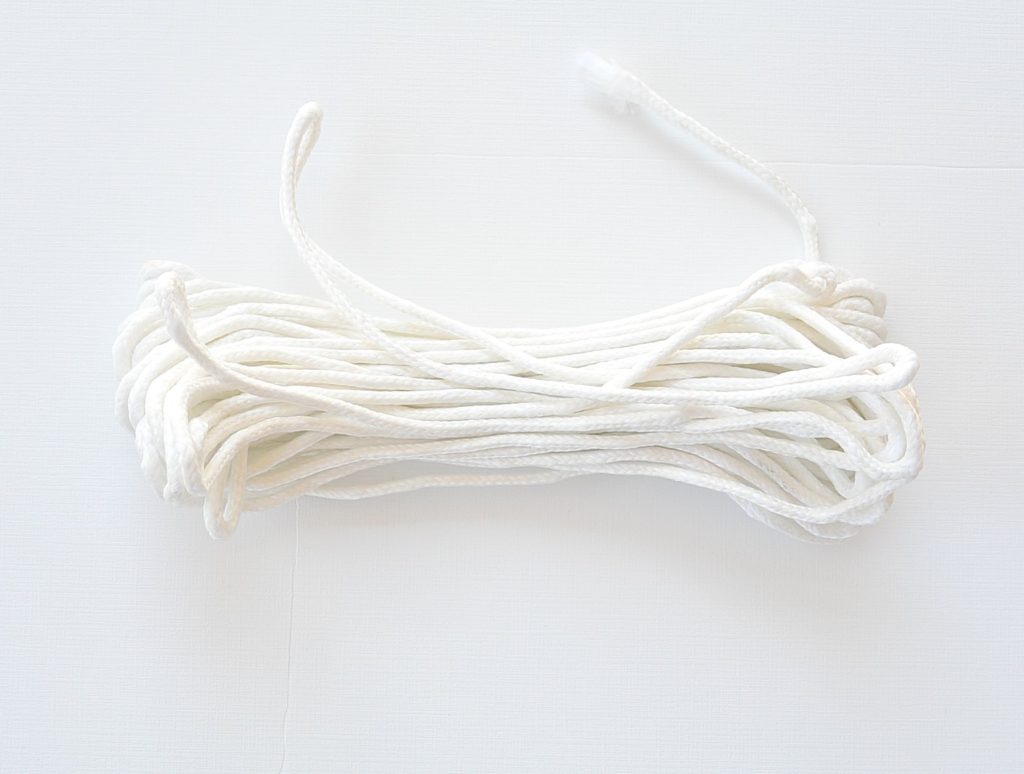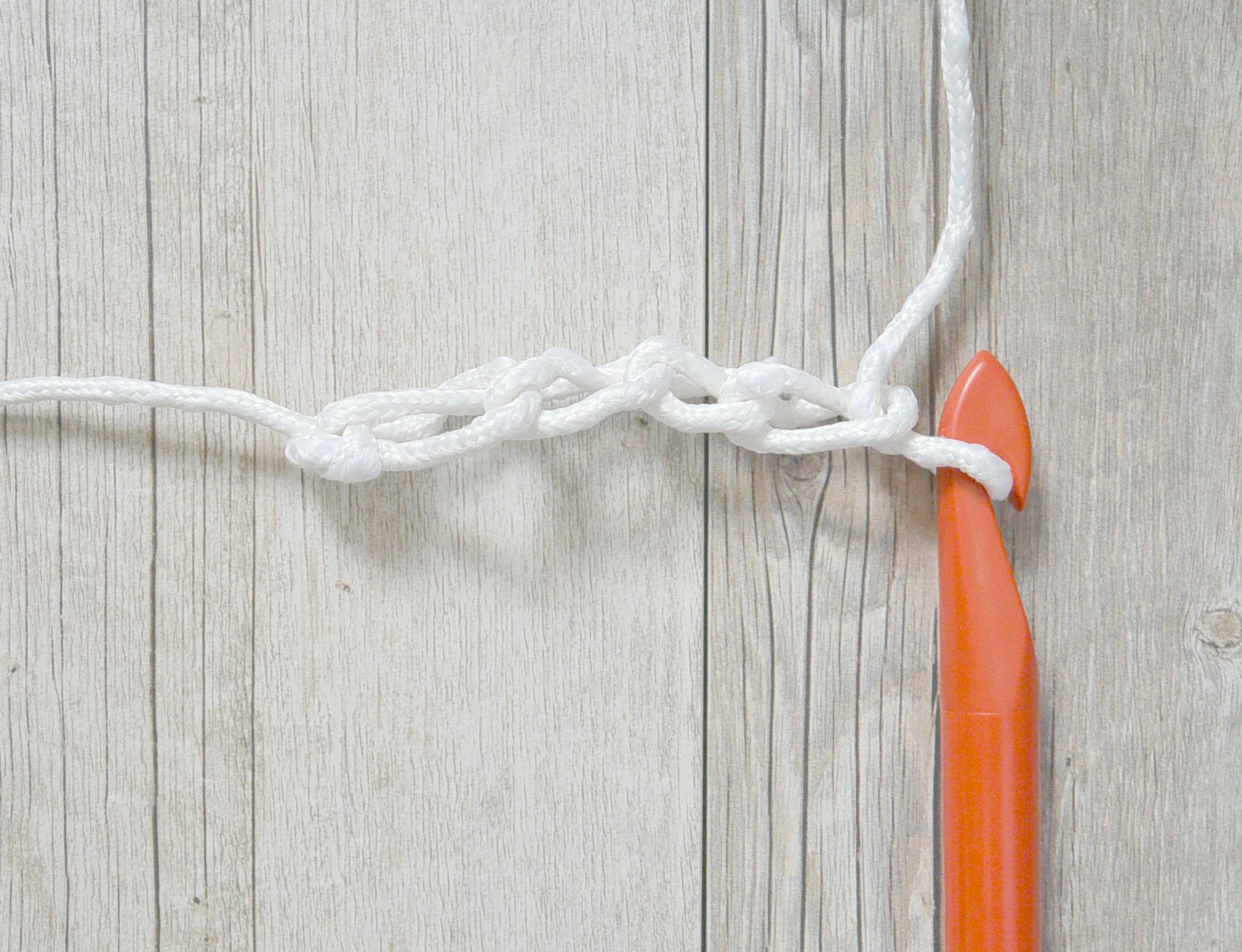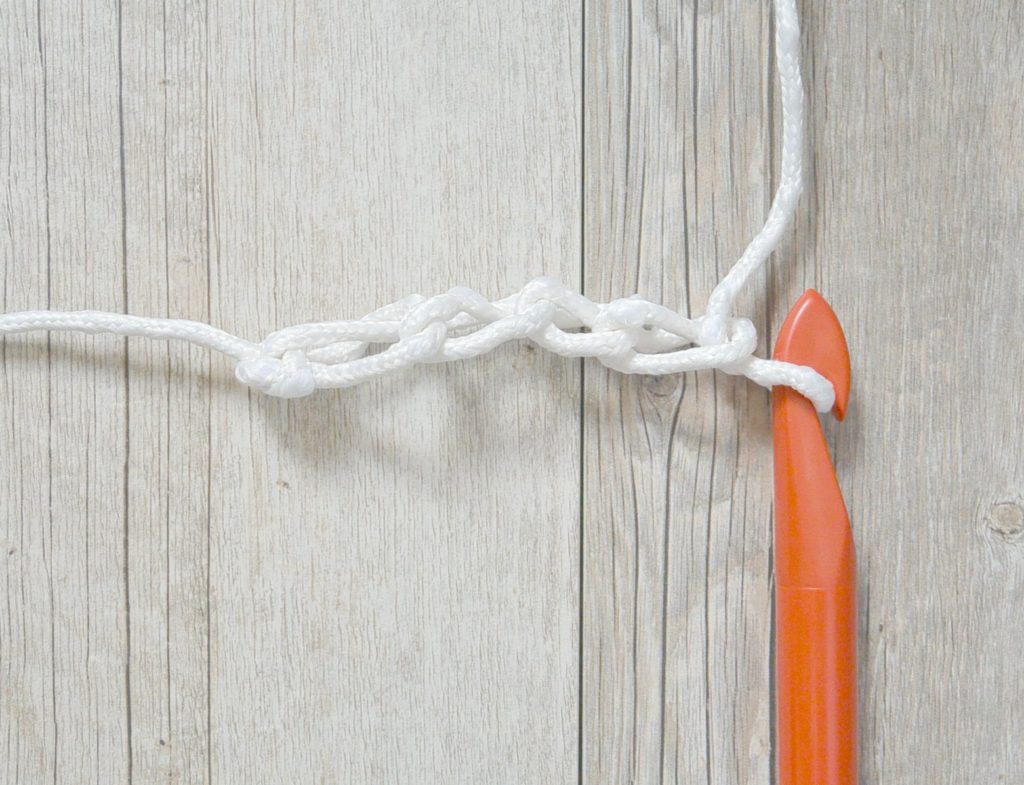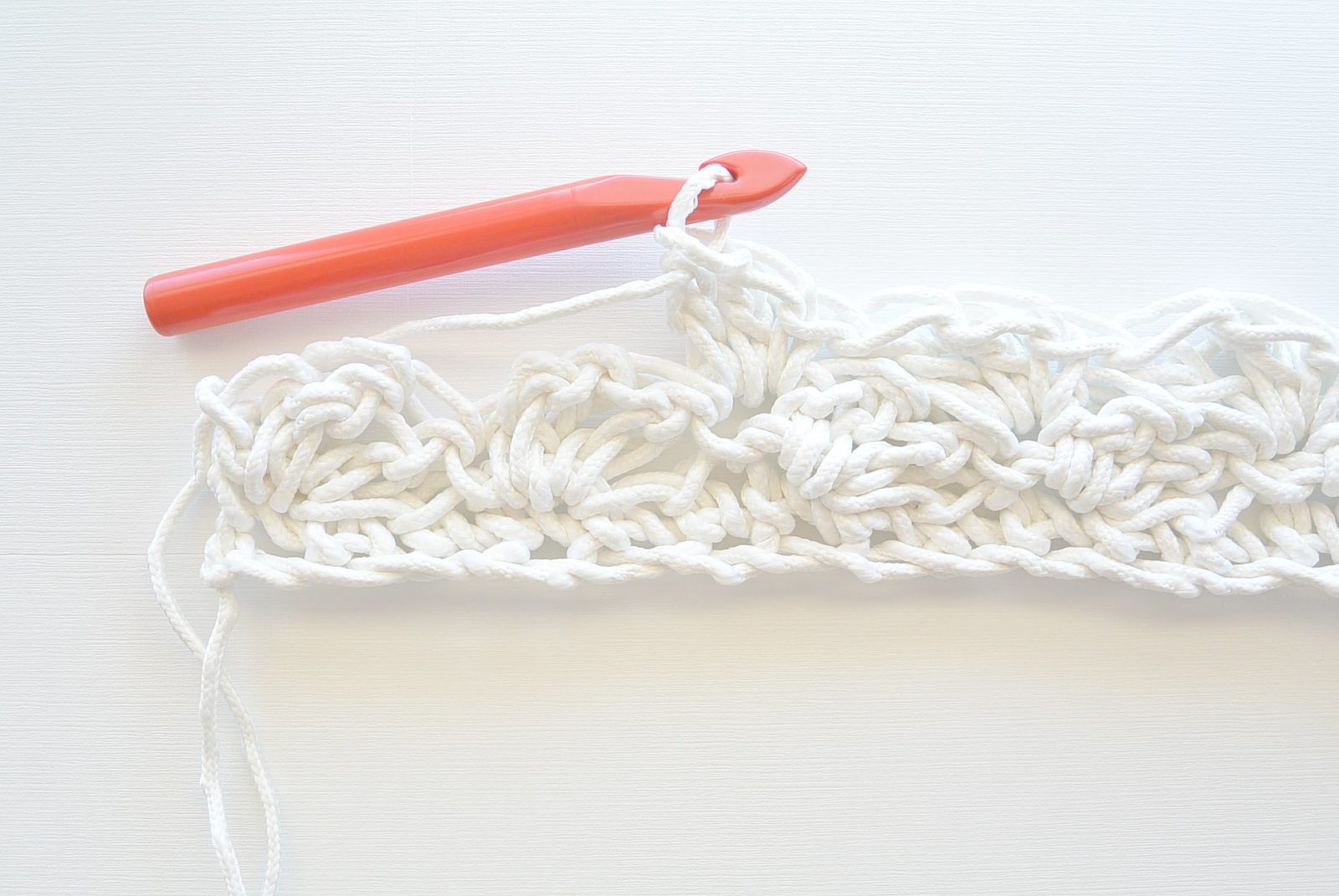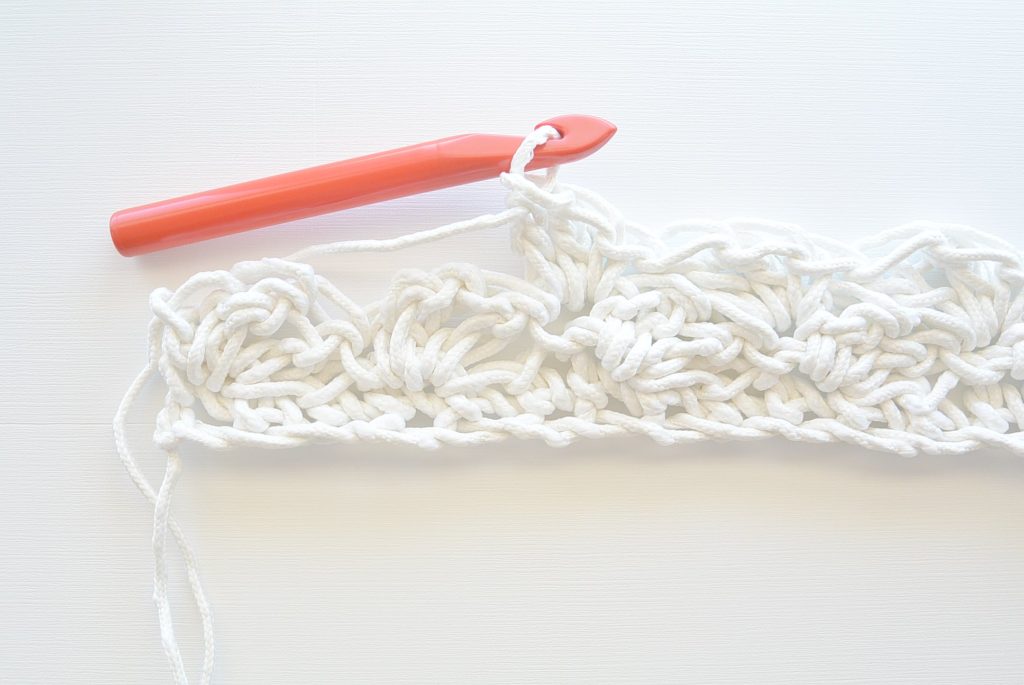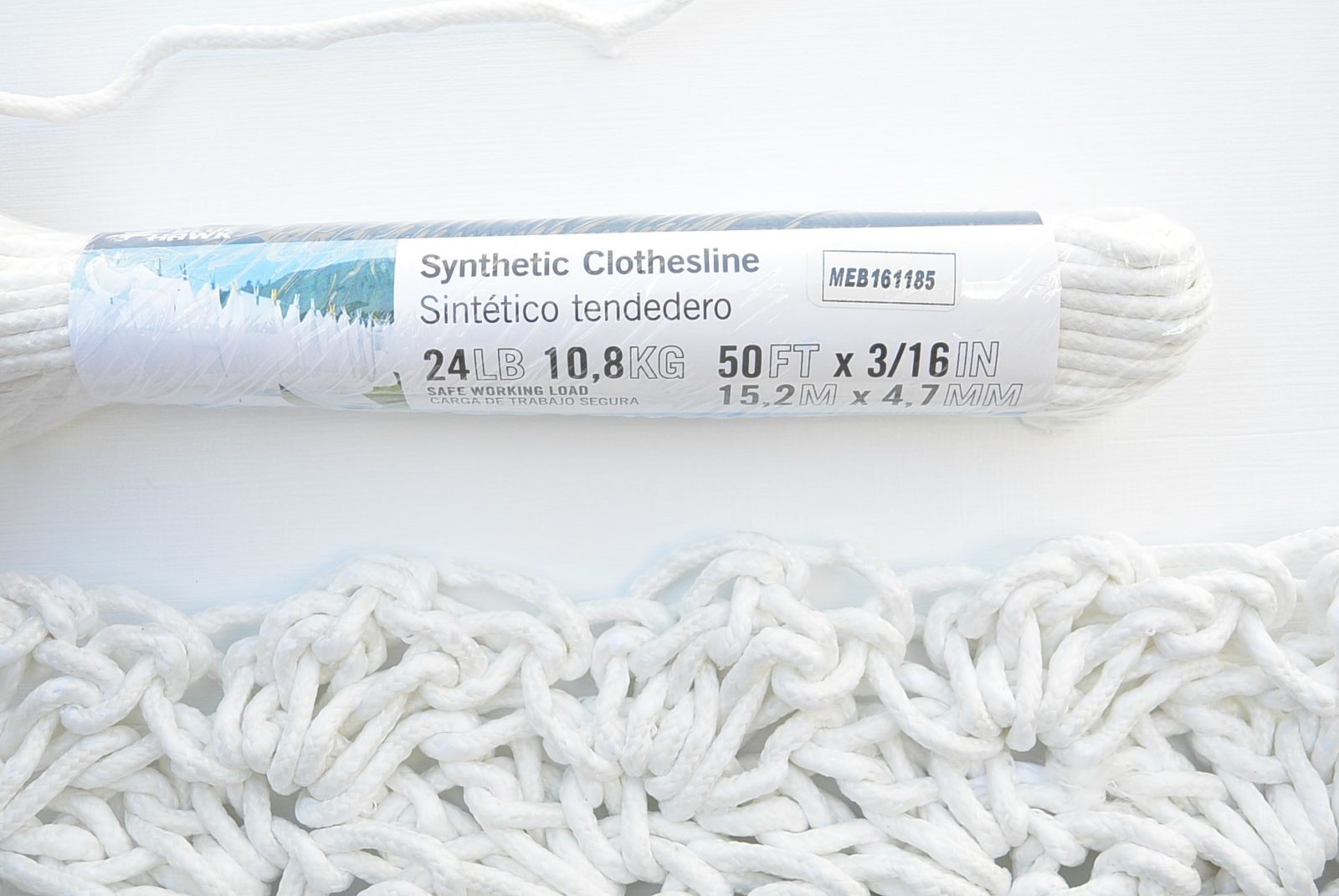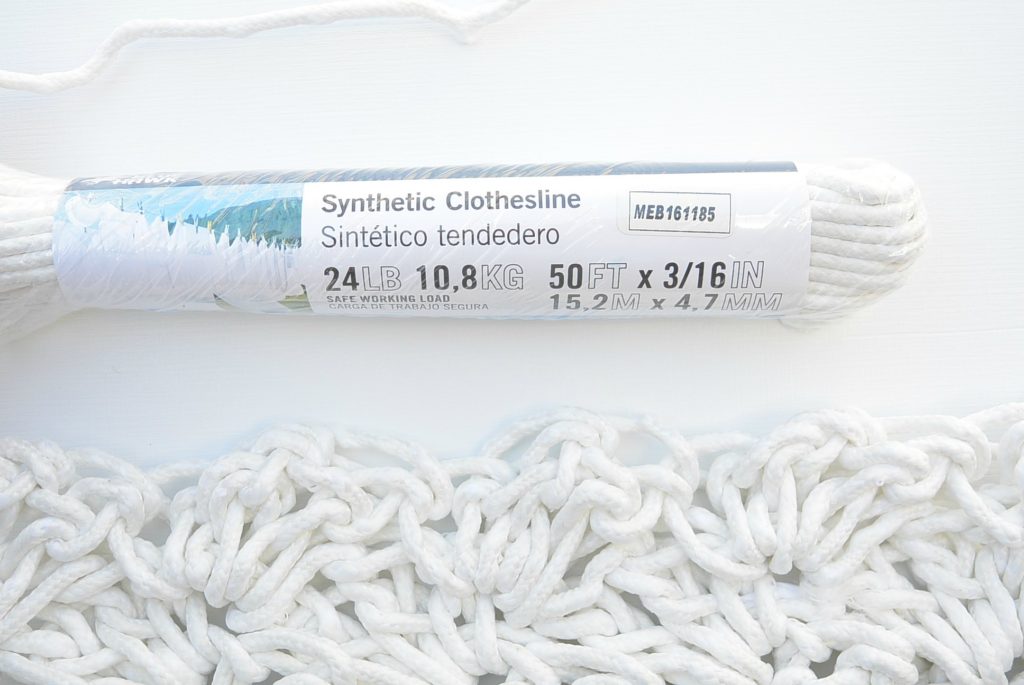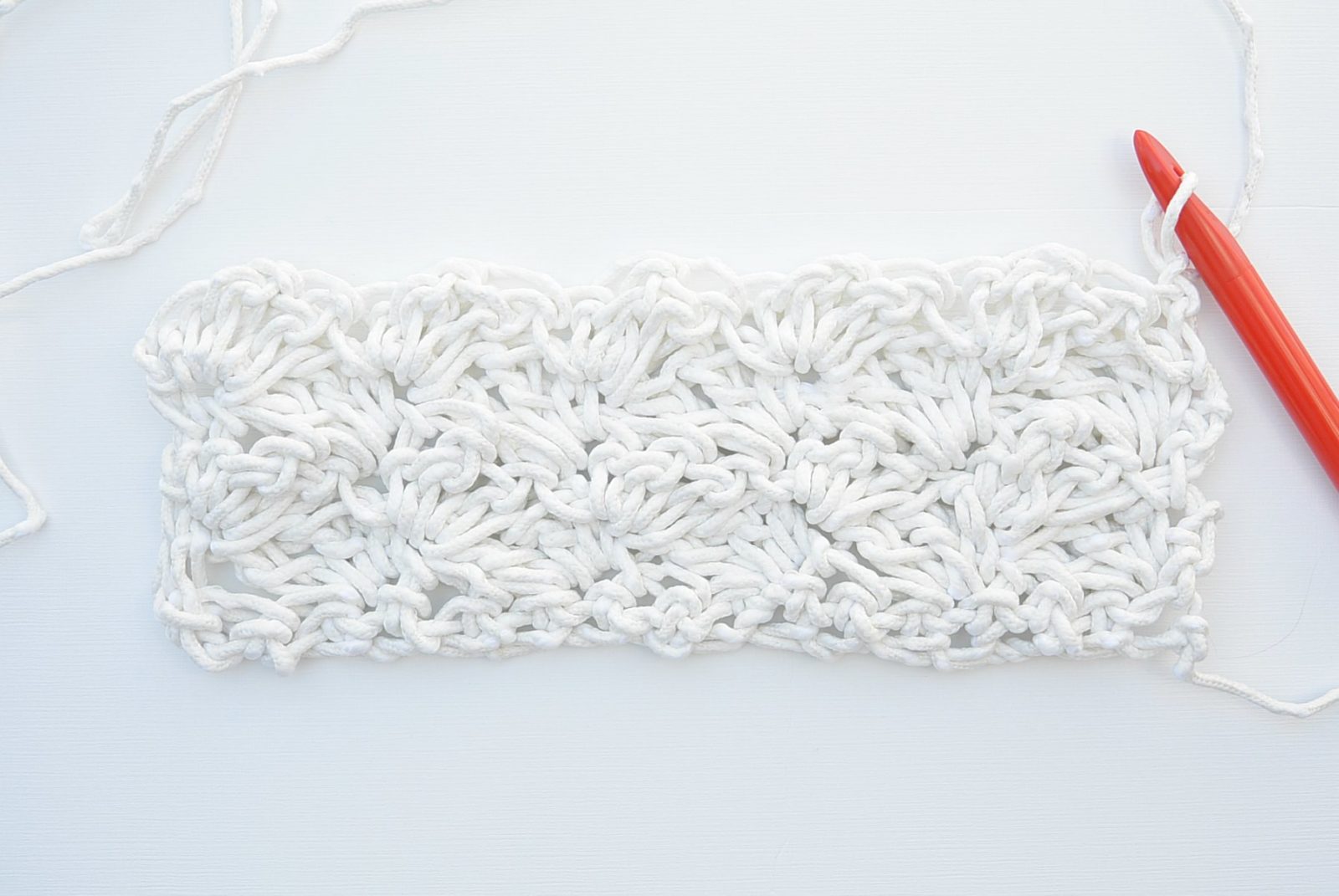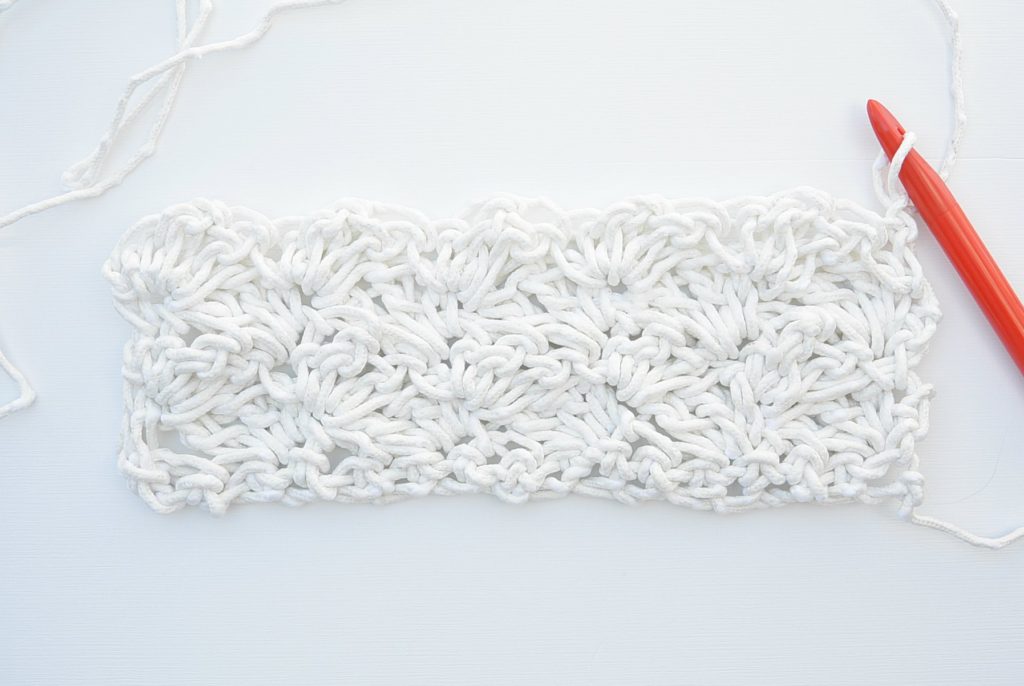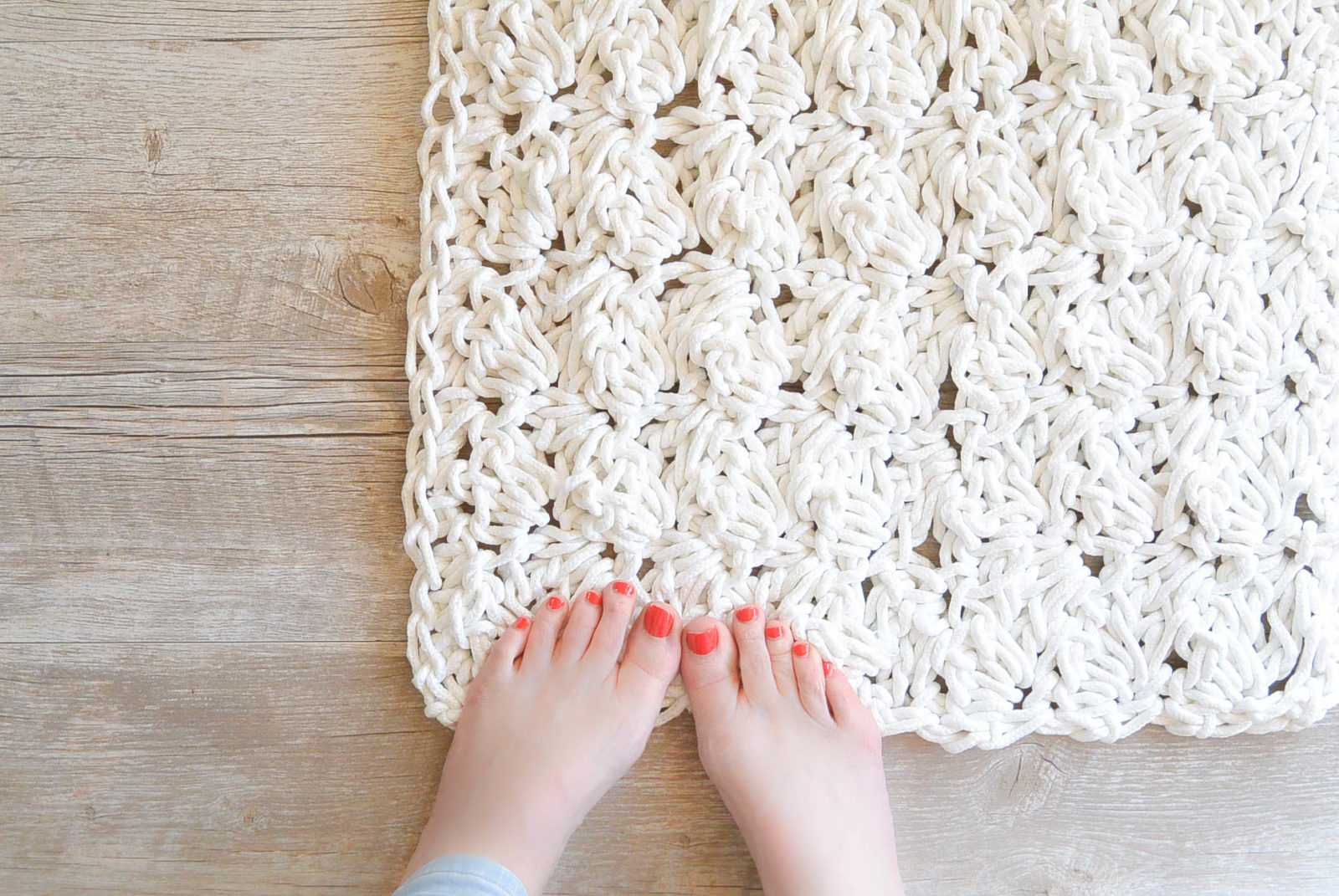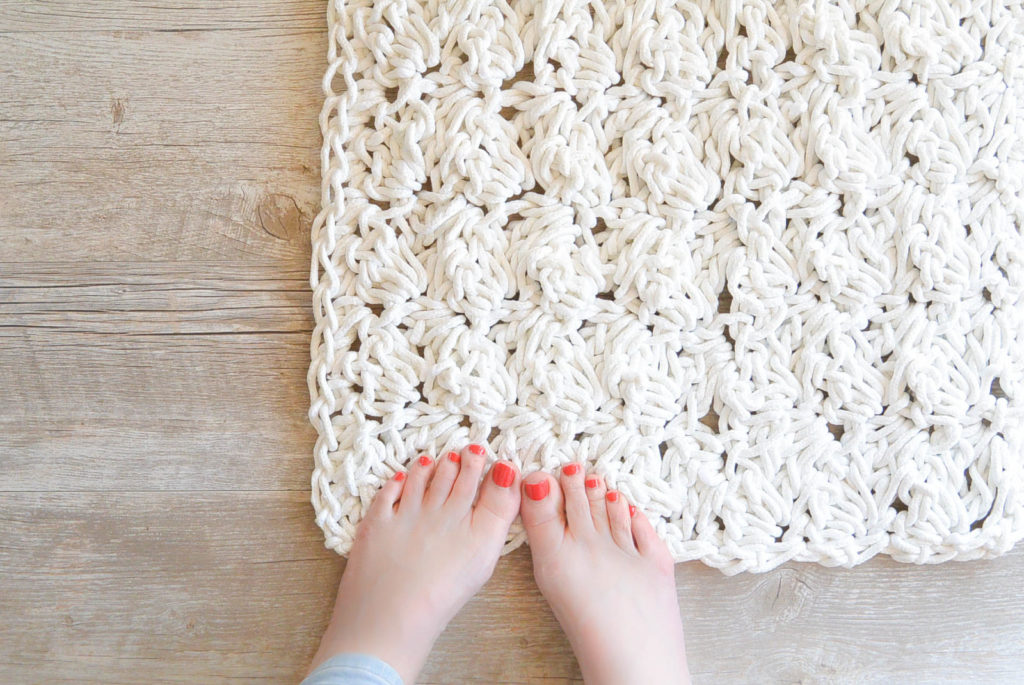 Pattern
Chain 17
Row 1 Sc across row (16 stitches)
Row 2 (Sc, 2 dc) in 2nd stitch from hook, *Sk next two stitches, (sc, 2 dc) in next st.* Repeat from * to * across to last three stitches, sk next two stitches, sc in last st. Ch 1, turn.
Row 3 (Sc, 2 dc) in first sc, *skip next 2 dc. (sc, 2 dc) in next sc.* Repeat from * to * across row until last 3 sts, skip next 2 dc, sc in last st.
Repeat row 3 of this pattern until you're rug is approximately 18″ long. Finish with one row of single crochet.
Tie off, weave in ends.
Let's be honest, I was so excited to get this blog post up because I love the rug so much! It's a lot of fun to try out different things with crochet and knitting. This project has me thinking about what else can be done with rope. Hmm…
I hope you've enjoyed this crocheted rug post!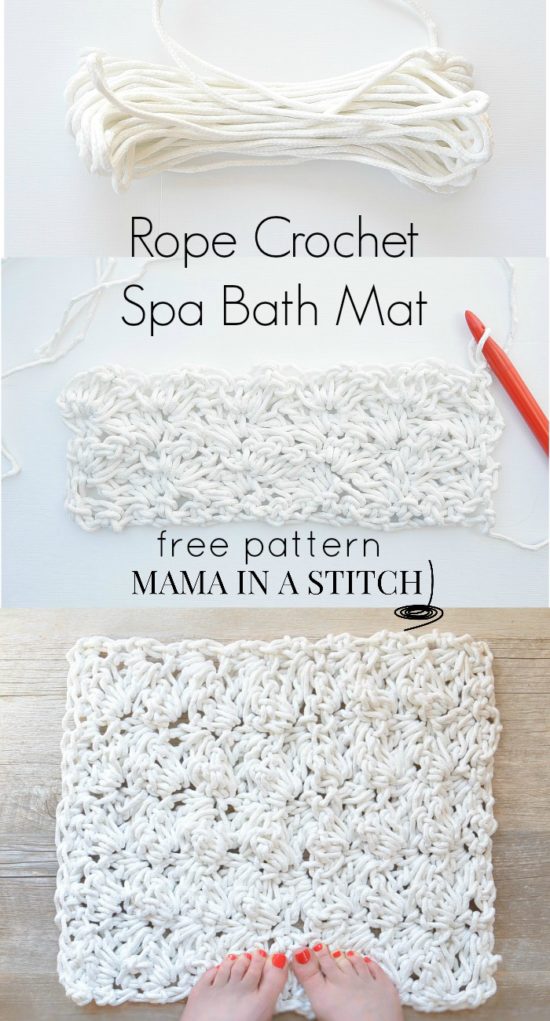 You might also like: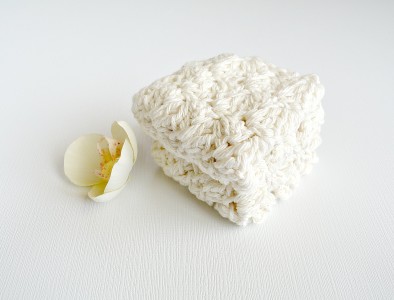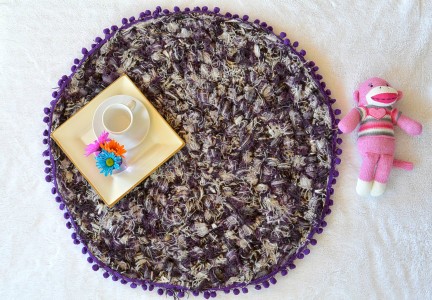 Would you ever try a rope rug like this, or something similar? I'd love to hear if you've ever made a rug and what method you used.