Everyday Ribbed Crochet Hat Pattern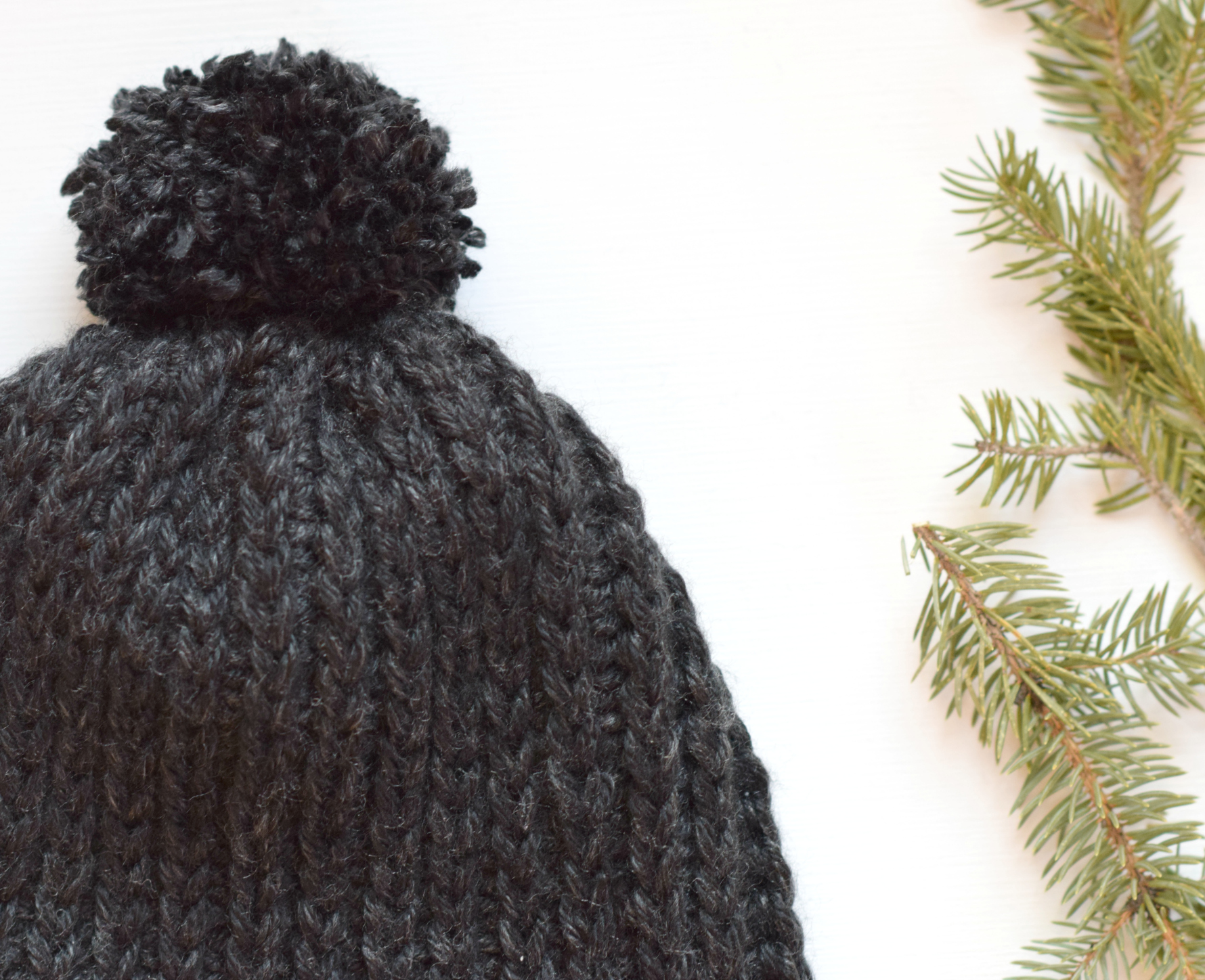 Oh my goodness….I am so thrilled to let you know that I will be going to New York City in a few short weeks for Lion Brand Yarn's blogger event! (More about this later) In anticipation for heading to the big apple, I wanted to make a classic hat that I could wear on cold days around the city. Black goes with just about anything and since the time is already drawing near, I wanted to crochet the hat (it's a bit quicker than knitting for me) but I wanted it to have that cool knit look. What I love about this hat is the stretch and comfort that the ribbed fabric provides as well as the fact that it looks knit. This idea was inspired by a Christmas shopping trip to REI (an outdoor wear store if you're not familiar) where I saw a super cute, chunky hat with this ribbed look. The one at REI was white, but I wanted to make mine black so it goes with anything and doesn't show dirt. Plus it's just a good classic color.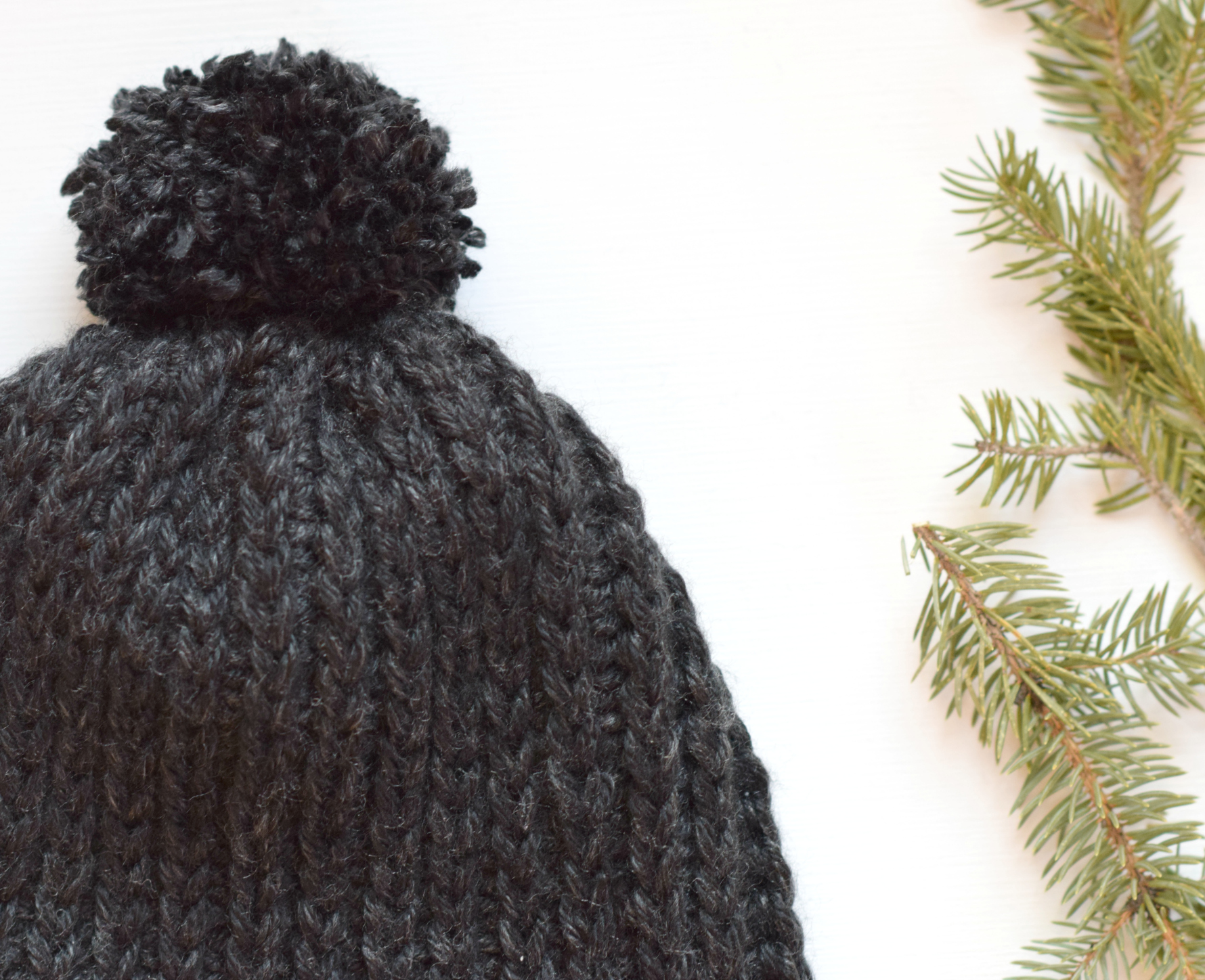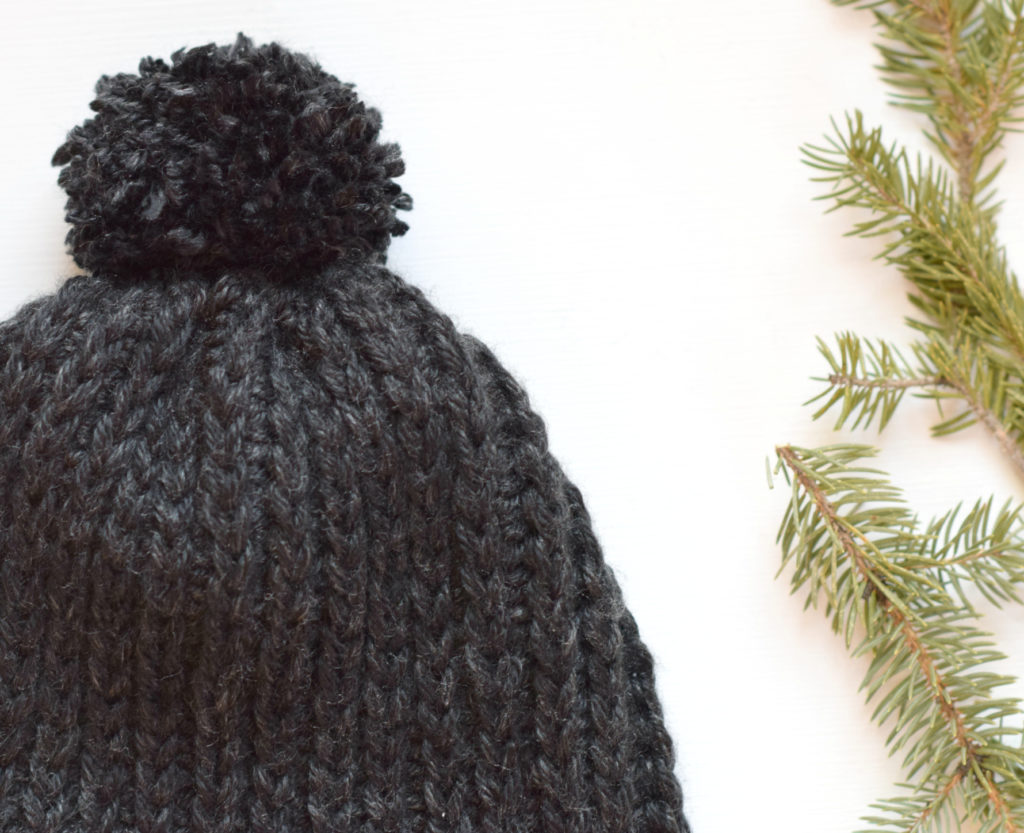 You might remember when I showed you how to create a knit look stitch with the waistcoat stitch a while back, but this is a totally different stitch pattern. I love the waistcoat stitch but I wanted a comfy, stretchy knit like rib for this piece.
This hat is crocheted by beginning with a chain and making a big, long rectangle. (Make it so it fits comfortably around your head) You then seam it and close up the top. Add a pom and voila! You can see how it's done in the pics below.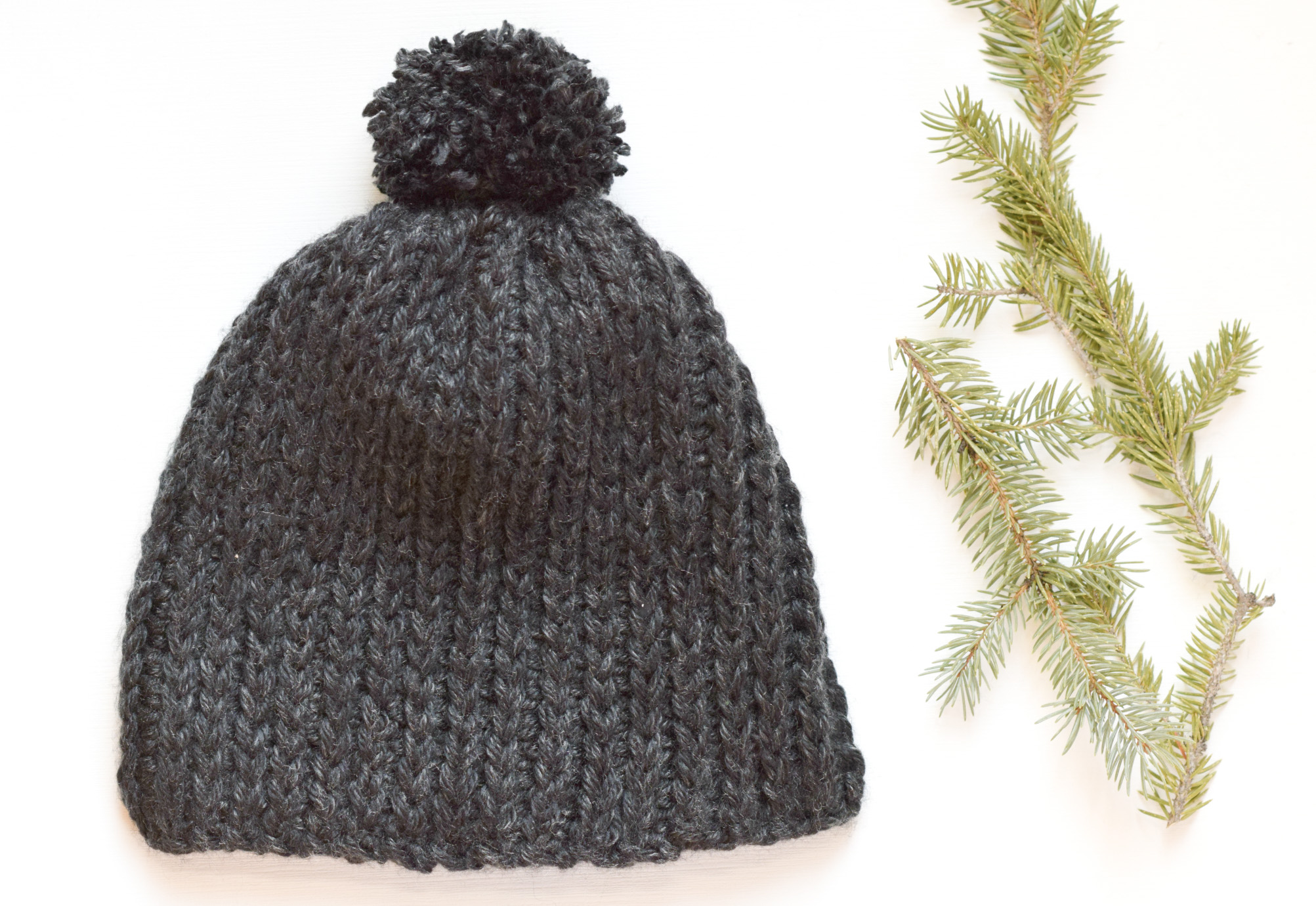 Below you'll find the full pattern which is so easy! If you know how to single crochet and slip stitch, you can make this hat no problem. I also have shared a little picture tutorial HERE to show you just how simple this stitch pattern works up. It's a big "no no" to use black yarn for photographed items as the stitches don't show up as well, but I reaaaaalllly wanted a black hat so there's that. You can see the stitches a bit better in my tutorial for the rib stitch (pictured below).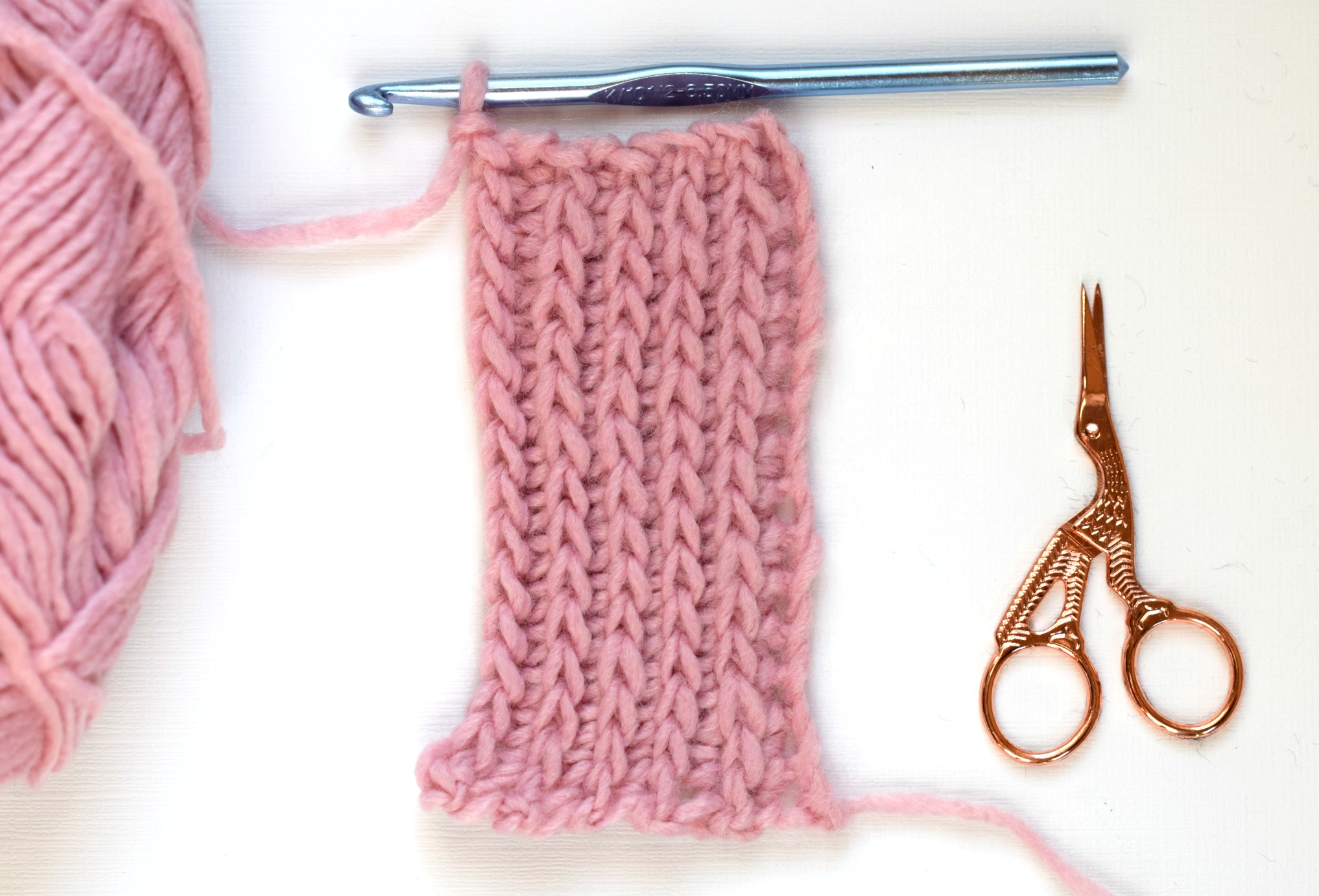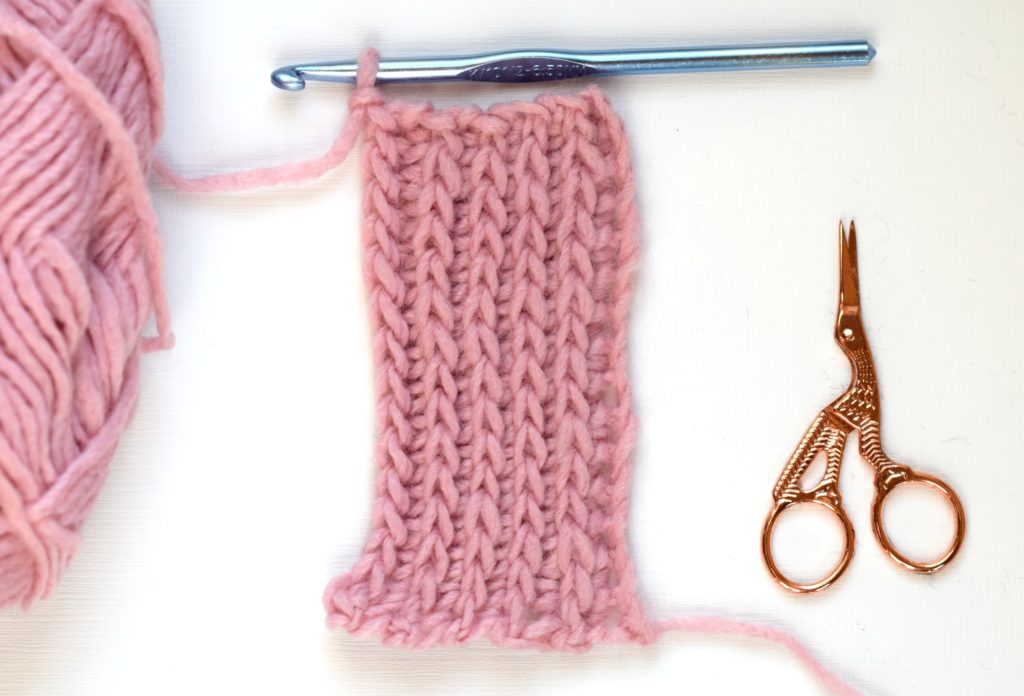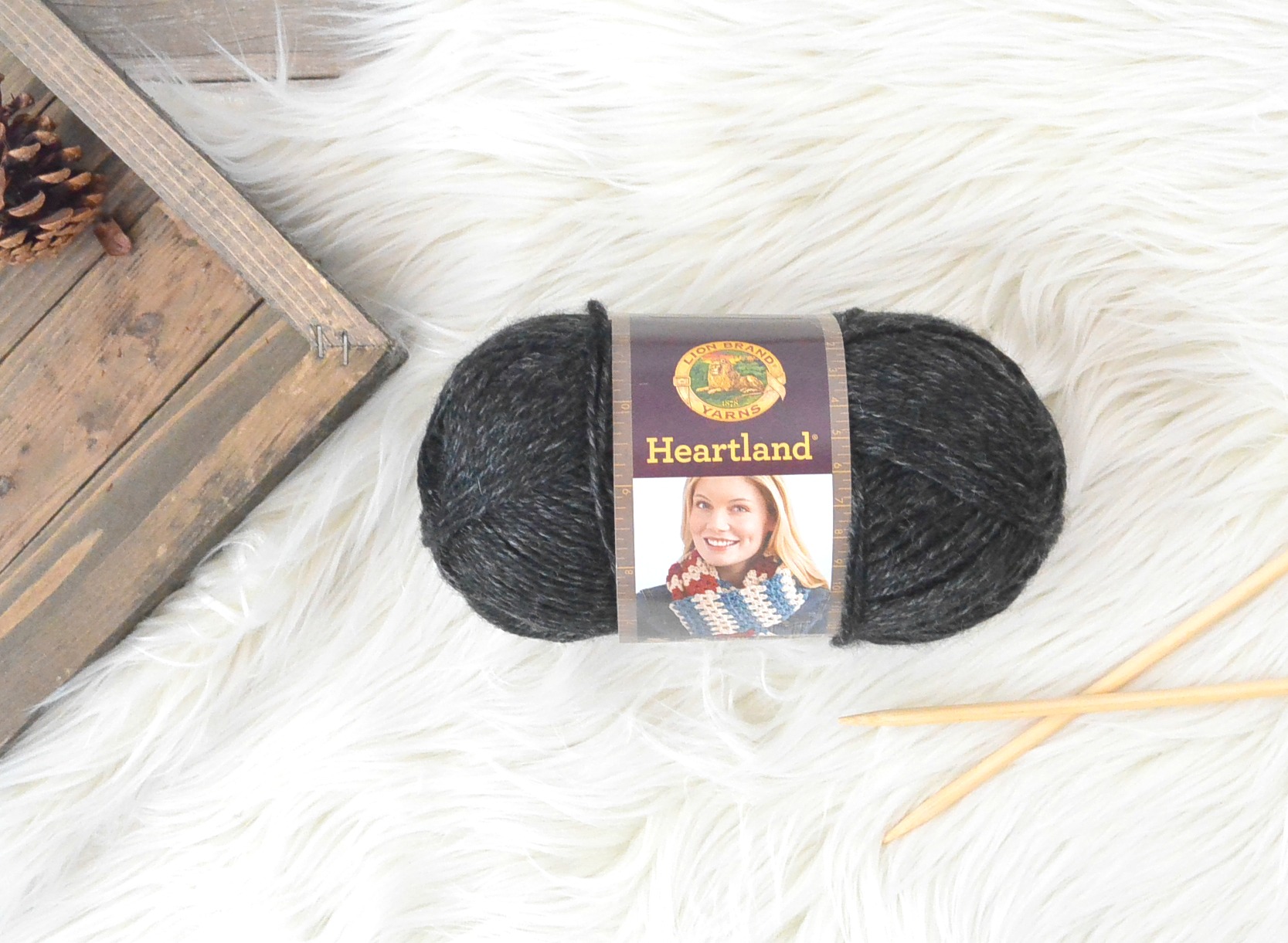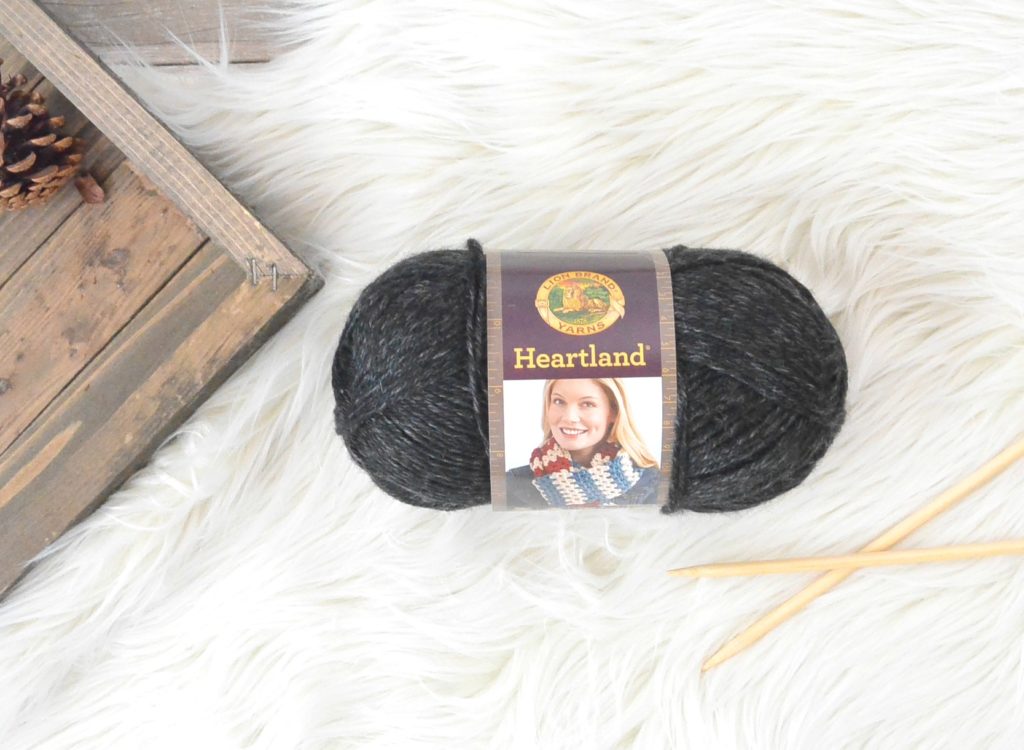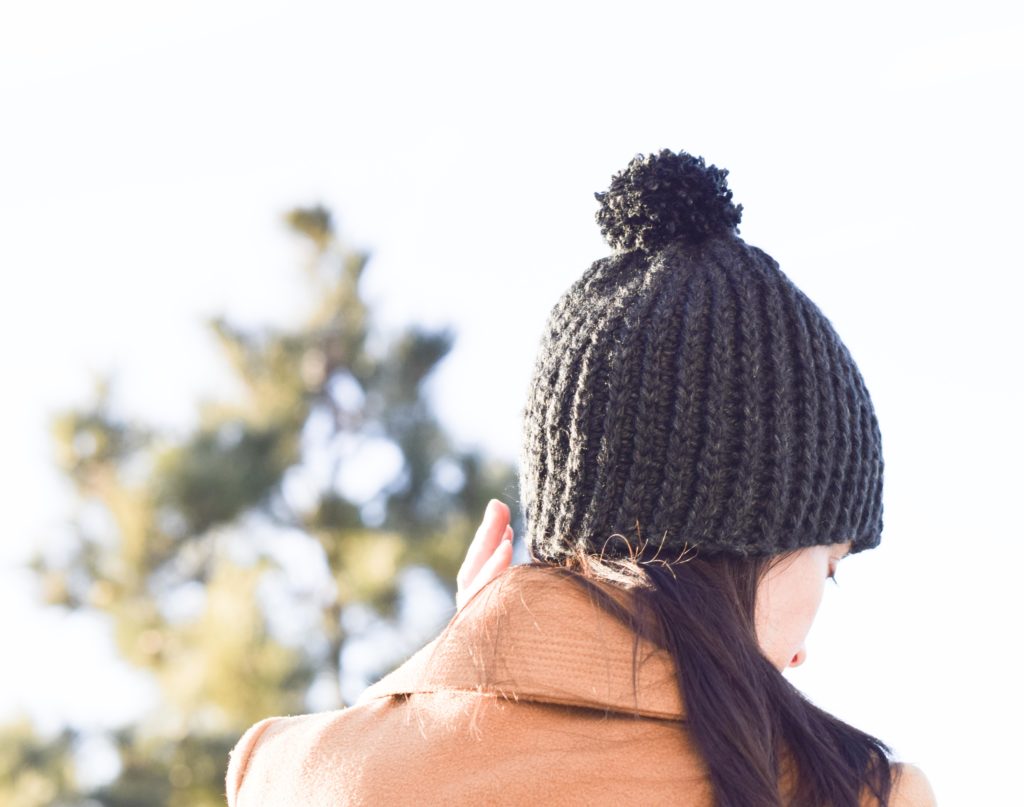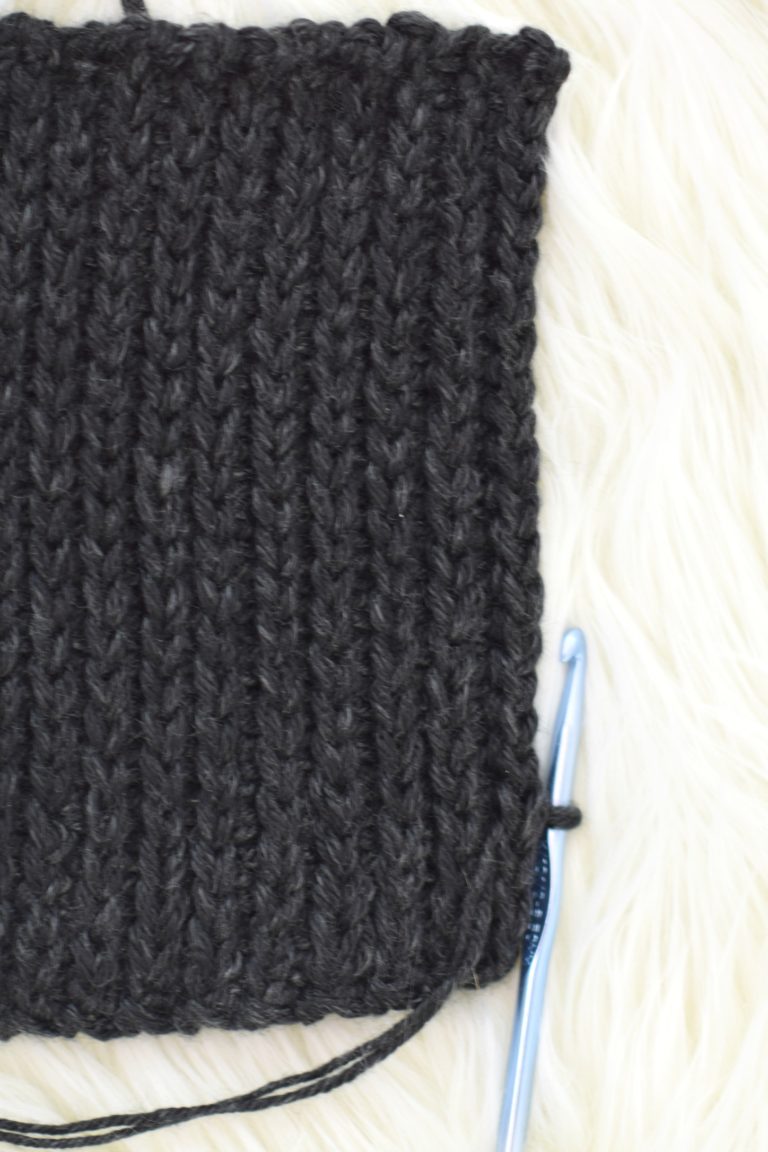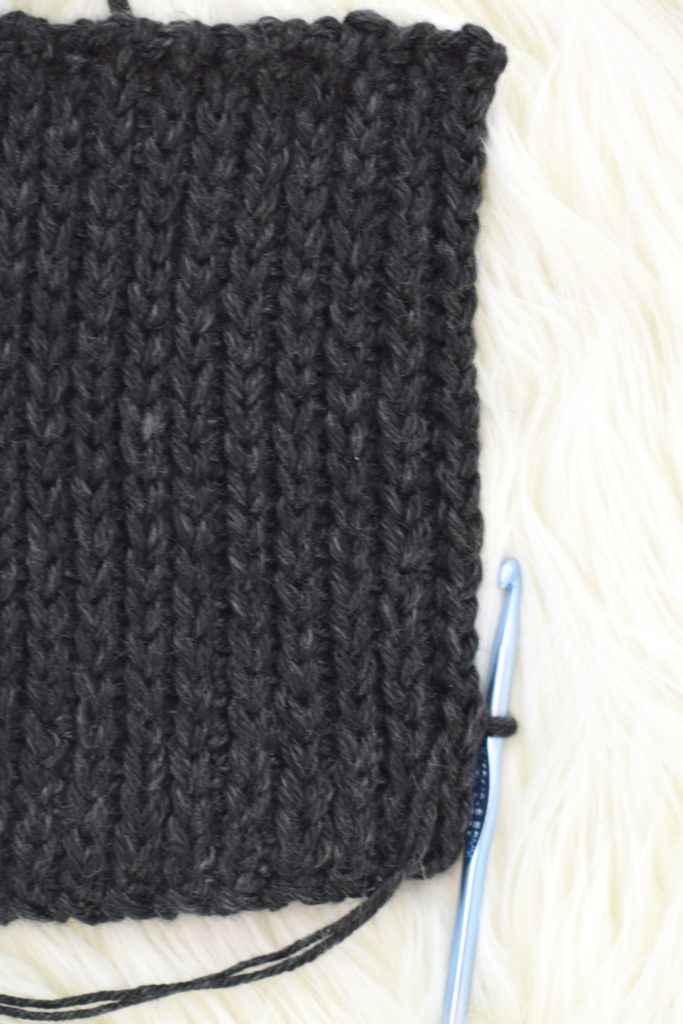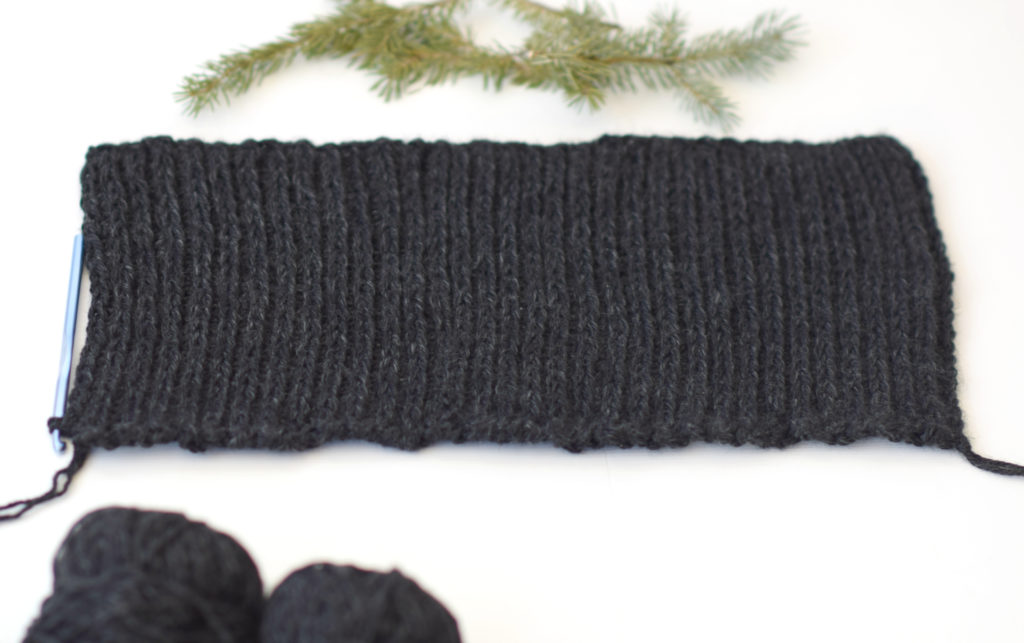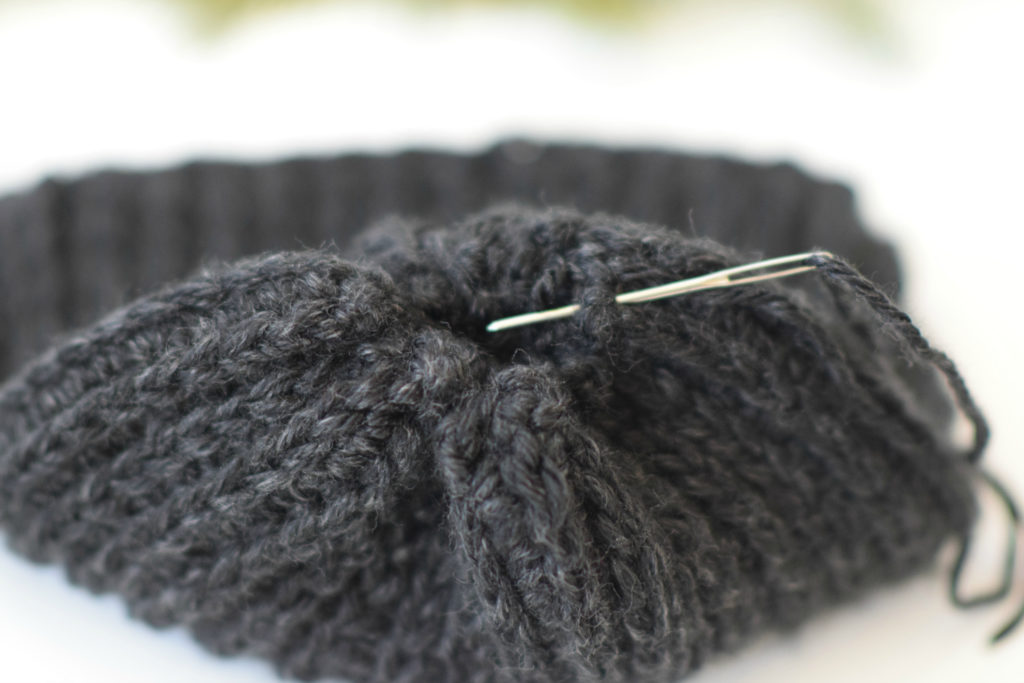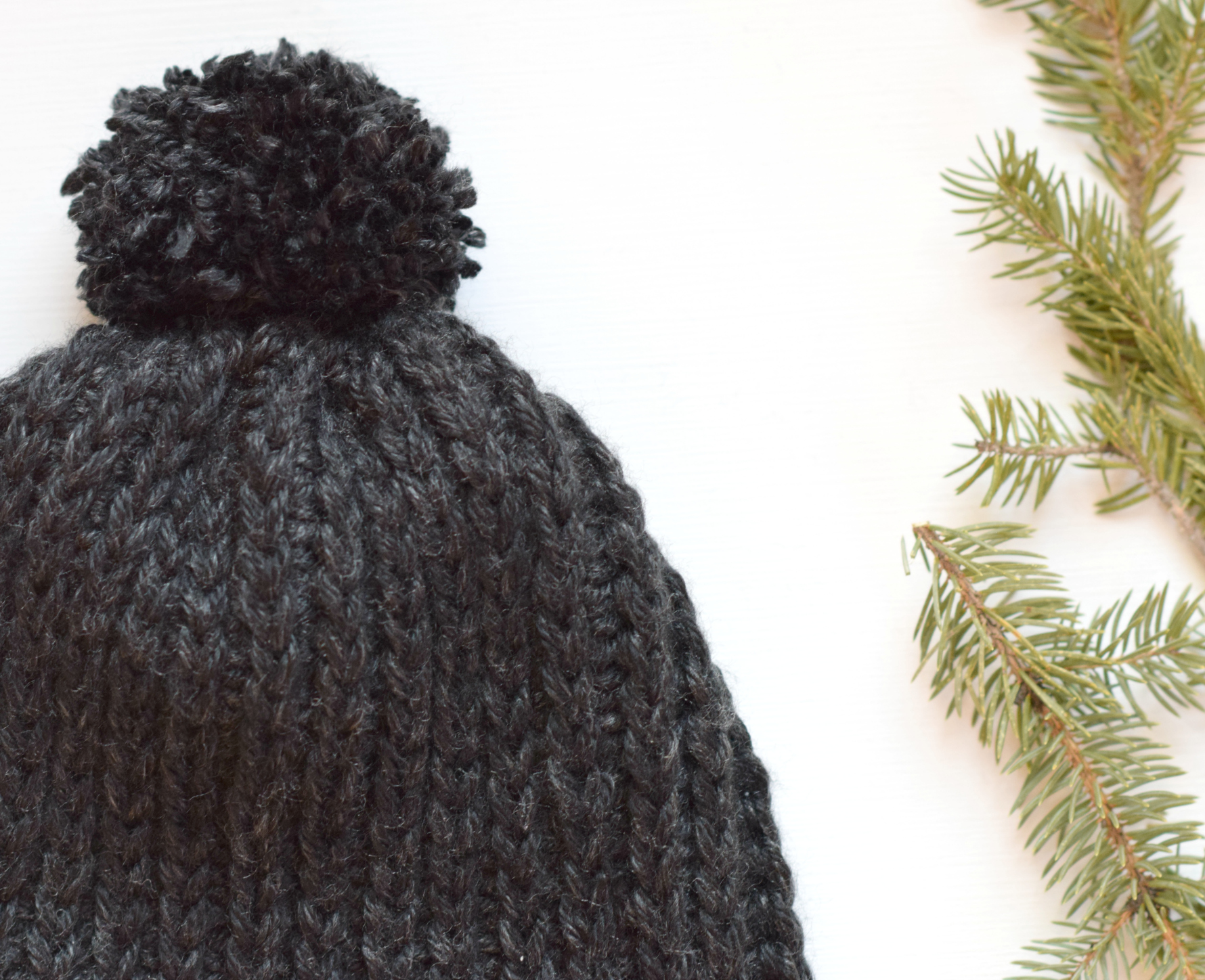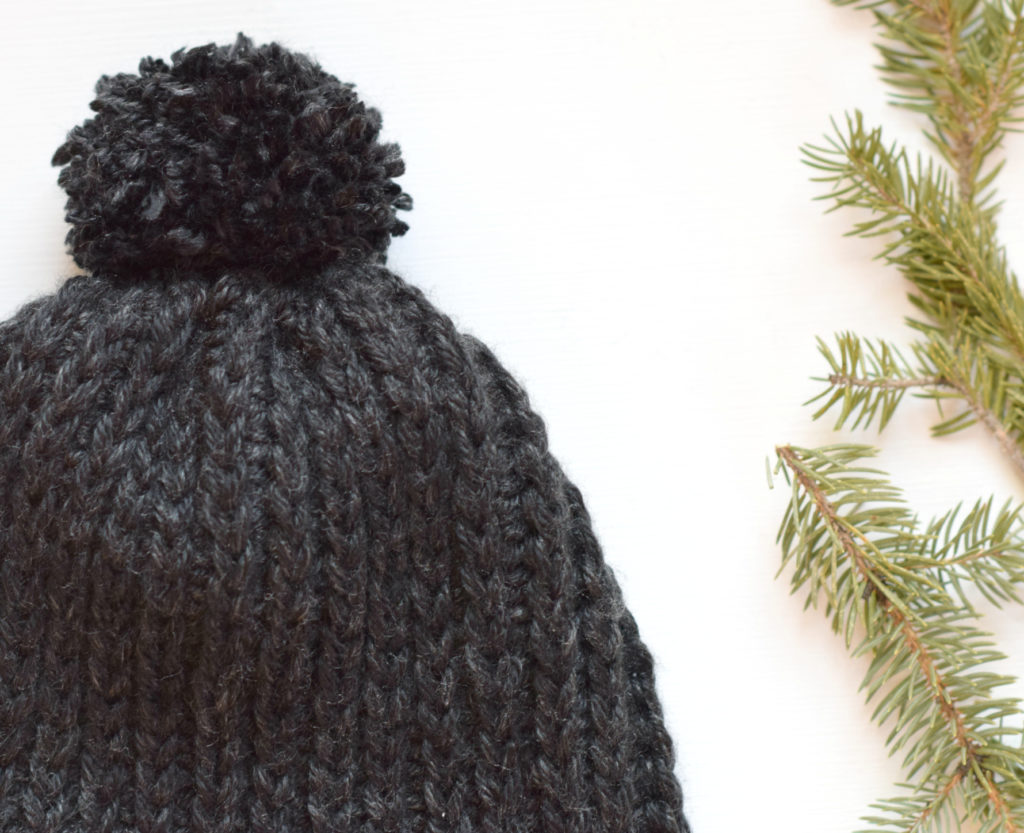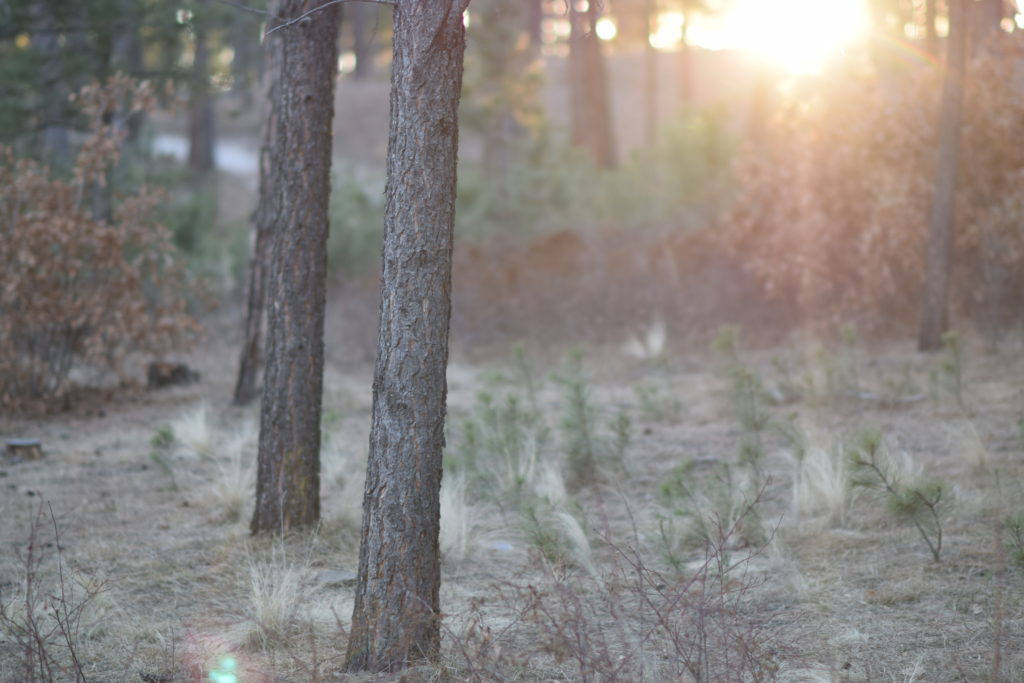 Above: Crochet, knitting + nature. Some of my happy places. You too?
Size:
One size – hat measures approximately 19″ around and 8 3/4″ tall. You can adjust size by making the initial chain longer (to add more height) or by crocheting more or fewer rows to make it slimmer or wider.
Notes: This pattern is made by simply crocheting a long rectangle in a rib stitch pattern and then seaming and cinching the top of the hat closed. You will hold two strands of yarn together for the entire pattern.Easy peasy! I am a loose crocheter! If you crochet tightly, you may want to consider going up a hook size. In addition, you should crochet loosely as the slip stitches can get rather tight to work with.
You will need:
2 skeins Lion Brand Heartland in Black Canyon 142 grams/skein (uses approximately 145 g)
US Size K 6.5 mm crochet hook
Scissors
Tapestry needle
Everyday Crocheted Ribbed Hat Pattern
Holding two strands of yarn together Ch 25
(Note: crochet very loosely for this pattern)
Row 1 Sc in each st across the row (24 stitches)
Row 2 Ch 1, turn, sl st into each st across the row (24 stitches)
Repeat rows 1 and 2 until your piece is approximately 19″ long (or as long as you need to fit comfortable around your head)
Don't forget to check out the tutorial that I put together here if you need more help!
Seam:
Next you will seam the two ends together by slip stitch crocheting up the edges to join.
Cinch Top:
Next, you will cinch the top of the hat closed. With your tapestry needle and a length of yarn, work the yarn with a straight stitch in and out of the fabric around the hat approximately every inch. Once you've worked your yarn around the hat, pull it to cinch the top of the hat closed. Tie off and weave in ends.
Pom:
Add a nice fluffy pom to the top! You can see how to make a pom here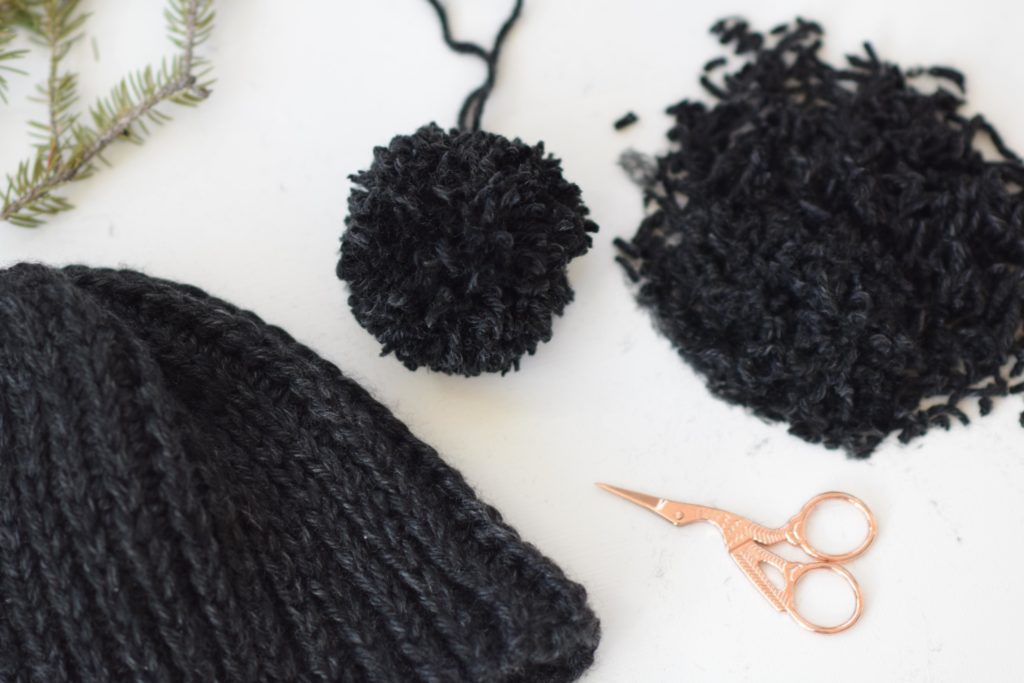 Hope that you enjoy this hat! It's a new fave of mine and I can't wait to wear it in New York. I also can't wait to share my trip with you because as I understand, there will be some major yarn shopping involved and I will be getting to meet several other bloggers in person. Someone pinch me or poke me with your knitting needle right now! I never saw this coming a few years ago as I began to keep a log of my projects online. I wish I could also meet all of you someday in person! Wouldn't that be fun?
Please enjoy the hat and let me know if you make one!
XO
Jessica
OH!
I also love the simple ribbed beanie put together by Stephanie from All About Ami using a free Lion Brand Pattern you can see it here!
And another great hat by Make & Do Crew here!
If you enjoy crocheting the look of knit, be sure to also see:
How To Crochet Knit Look Stitch Video & Pattern